Denial may seem like the easier option, but it doesn't have to be.
With OK Rehab, you can just as easily be assessed and referred to a suitable drug and alcohol rehab in Paignton. Through our referral services, you can finally begin to receive the care and treatment that you need – and deserve – and can take the first step on your journey to a full recovery.
It may seem too easy, but with our help, the process of seeking and getting placed into appropriate treatment is not as complicated, long, or stressful as it can be when you are trying to do so alone.
To find out more about what we can do for you, or to learn more about drug and alcohol rehabilitation in Paignton, call us today on 0800 326 5559, or fill out our online form for a callback.
Our philosophy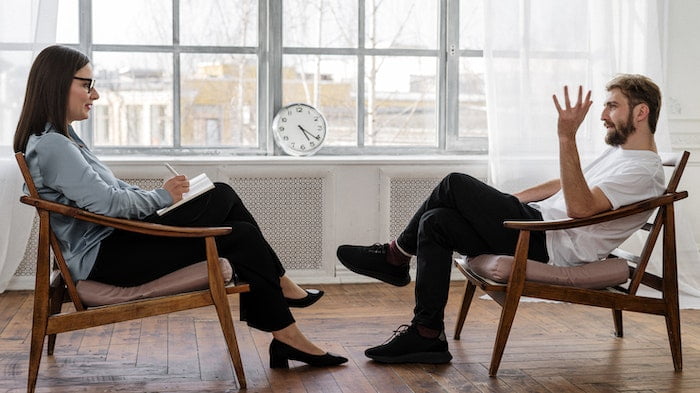 Here at OK Rehab, we believe everyone deserves the chance to reach a recovery from a drug or alcohol addiction, no matter the circumstances.
Because of this, we guarantee we will never judge or refuse clients based on the severity of their addiction, the substance they have used, the method of their abuse, or any other aspects of their personal situation. We will also never discriminate based on a client's sex, gender identity, race, ethnicity, class, or sexuality.
We have experienced addiction ourselves in the past, so we know better than anyone what it can feel like to be judged harshly for the difficult situation you find yourself in. This is why we strive to ensure that OK Rehab is a safe space for all clients, from all different backgrounds.
We are a judgement-free zone where you can and should feel comfortable discussing your addiction, and we will always try our best to keep it this way. Our friendly admissions team have heard and been through it all before, so don't be afraid to ask any questions or queries you may have, and they will assist you to the best of their ability.
Of course, sometimes we can make mistakes. If you believe that we are not doing a good job at upholding these values, please do not hesitate to let us know. Feedback is greatly appreciated, and can help us all in achieving our goals.
How can I tell I have a drug or alcohol addiction?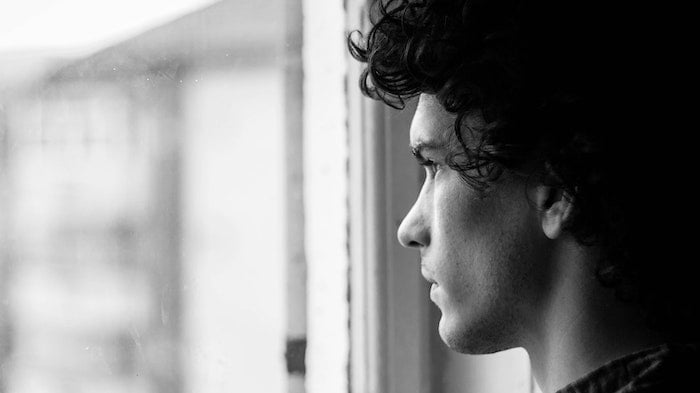 It can be extremely difficult to understand and notice the signs and symptoms of an addiction in your life – especially when you don't know what the symptoms are beyond the obvious and most commonly known ones.
This can become a huge problem when your addiction is becoming worse and you desperately need professional help, but you don't quite realise what it is that you are experiencing – or are possibly in denial over the severity of your situation.
To help, we've compiled a few of the main signs of a drug or alcohol addiction. They are split into the categories of your life that symptoms often manifest in, your physical body, your mental health, and your social and work life.
If you notice any of these signs and symptoms in your – or a loved one's – life, it is time to get in contact with us here at OK Rehab as soon as you can. Though you may only resonate with one or a few of the signs, it is still a good idea to get in touch, as we can guide you through the next steps no matter the seriousness of your situation.
Physical symptoms
You experience withdrawal symptoms (such as nausea, headaches, dizziness, mood swings, fatigue and muscle pain) when you have not used the substance you use in a short period of time
Your tolerance for the substance has increased since your first use
Your tolerance for the substance continues to increase with each use, requiring you to use a higher dosage each time in order to reach the same desired effect as before
Your physical appearance has changed drastically
You have lost weight unexpectedly
You are suddenly struggling to keep a regular sleeping pattern
Mental symptoms
All you seem to be able to think about is the substance, and when your next use will be
You turn to the substance you use for comfort, escapism, or to avoid difficult feelings, people, or situations
You struggle to mentally cope in 'normal' situations without the aid of the substance
You are experiencing heightened symptoms of an existing or new mental health disorder such as depression or anxiety, especially when 'coming down' from the substance
You are more angry, easily agitated and on edge than usual
You are lashing out at strangers/loved ones/colleagues more than usual
Social symptoms
You struggle to get through a day at work without using the substance
You are lying to loved ones about your use of the substance
You are ignoring concerns from loved ones over your use of the substance
You have a secret stash of the substance hidden somewhere
You are avoiding responsibilities at work or in your social life that you used to perform with no problem
You are avoiding social events and gatherings that you used to enjoy or take part in
Don't wait to reach out
The time to reach out is now.
Everyone is different, and so too is every addiction. Many individuals will deny themselves crucial addiction treatment because they believe they are not as bad as others who are in similar situations, but this is not the way to measure whether you need help or not.
The truth is, the optimal time to begin to receive professional help is as soon as you possibly can. For some, this may be years into an addiction, when they finally realise they are in need of guidance, for others it may be as soon as they notice the signs of an addiction beginning to form in their life. For you, it could be right now.
Do not wait, or risk hurting yourself further because you feel you 'have it under control'. Do not put your recovery off by opting for dangerous at-home or DIY treatment. Reach out today, before it is simply too late to do so.