Drug & Alcohol Rehab in Essex
Do you live in Essex and have found yourself increasingly dependent on drugs or alcohol?
Are you looking for a rehab programme catered to your needs?
Are you ready to ask for help and seek support for your addiction?
According to the Office for National Statistics, over half a million people in England are alcohol dependent. This is due to the availability of alcohol and the normalisation of binge drinking within our society.
The UK Government's latest report into adult substance misuse treatment was published on the 25th of November 2021.
Among other tracks and trends, it showed that 275,896 adults were in contact with drug and alcohol services between April 2020 and March 2021 – without even considering people who haven't reached out for help.
If you are struggling with drug or alcohol-related Problems in the Essex area, call us today on 0800 326 5559. A wide variety of rehab clinics in the area can give you the best chance at taking back your life.
We see clients attend rehab in Essex from all areas of the UK, so if you are from a different area but would still like to attend, this can be made possible.
At OK Rehab, we can offer rehab in many towns in Essex, such as Billericay, Basildon, Chelmsford, and Harlow.
Drug and alcohol rehab in Essex of all kinds is easy to access – you just need to know where to look.
We have more information below on various aspects of the rehab process, from inpatient vs outpatient to the kinds of therapy on offer within rehabs in Essex.
Please call our 24-Hour Helpline: 0800 326 5559
What forms of treatment are on offer?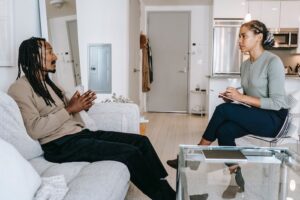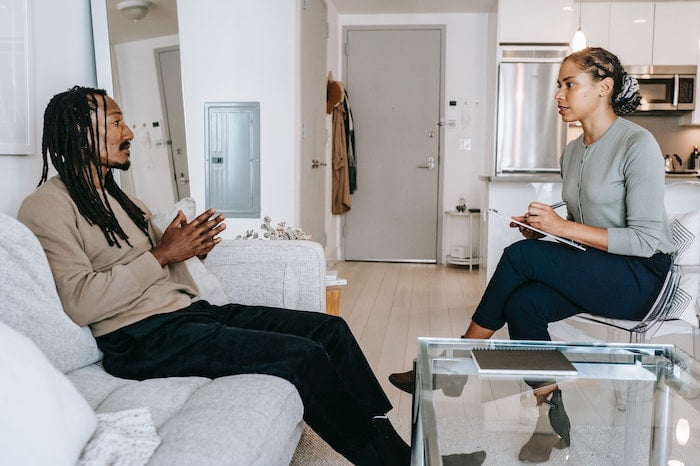 There are many forms of treatment on offer for addiction , and whilst this ensures you can receive the right support, it can also feel very overwhelming.
The two main forms of treatment usually offered to clients include:
Detoxification
Drug and alcohol rehabilitation
These forms of treatment are most commonly combined so clients can make the most out of residential rehab in Essex and heal physically as well as psychologically.
Detox is linked to the physical aspect of addiction and can help when an individual stops using drugs or alcohol. Detoxification is the process in which toxins from substance abuse leave your body.
The process usually takes around one to two weeks, and you will likely feel uncomfortable withdrawal symptoms. The worst symptoms usually occur within the first few days; they gradually reduce.
Once your body has removed all toxins successfully, you can begin to move on to the next stage of rehabilitation in Essex.
You may wonder why we don't advocate for all patients undergoing at-home detoxes. This is usually not recommended due to the severe withdrawal symptoms that appear and the subsequent lack of medical supervision.
Many people who attempt this form of detox often relapse and return to abusing substances because they don't have the tools to overcome them. Checking yourself into a residential facility is the safest way to go through the detox process.
Progression onto other therapies is the next step after detoxing and can ensure you safely begin to heal your mind as well as your body.
Each patient receives a tailored treatment plan, so they have access to the best treatment and available facilities on their recovery journey.
Please call our 24-Hour Helpline: 0800 326 5559
What are the benefits of attending rehab in Essex?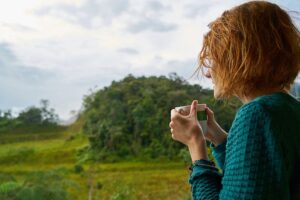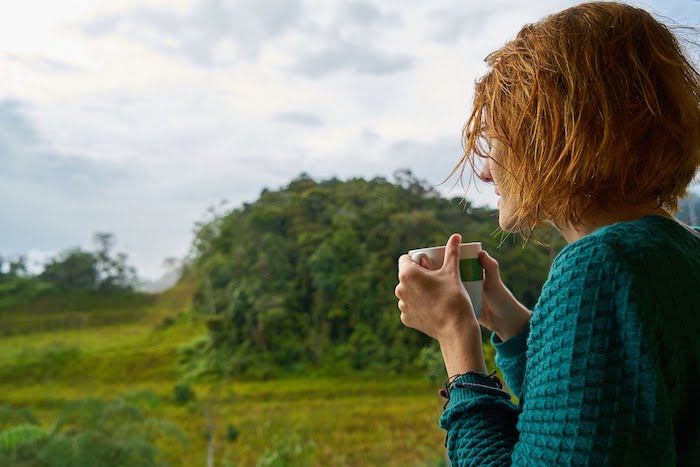 There are many benefits to attending rehab, the main factor being the life-changing treatment staff can provide.
Residential rehab in Essex allows you to recover under the supervision of trained medical professionals, as well as to be able to access the 24/7 care they provide.
By choosing to reside in a facility away from home, you can take advantage of therapy and the many forms on offer, whether traditional or holistic.
This can significantly help in the understanding of your addiction and the steps you need to take in the future to prevent any further use.
By working with trained staff and support workers, you can create realistic goals and set your expectations for what you want to achieve from rehab. This can help you avoid relapses upon your return home.
Attending residential rehab in Essex also means you are making the active decision to step away from negative environments that may have triggered your addiction.
For example, being away from social groups that support your drug use can positively impact your recovery.
We actively encourage localised treatment though if you are searching for rehab away from home, we can also make this happen for you.
Localised treatment means you undergo treatment close to where you live, and this means you can experience the convenience and comfort of this form of recovery.
If you have a support network made up of friends and family, localised treatment can provide you with motivation to continue your programme and ease any anxiety that may arise as a result of moving from your local area.
We know this isn't a possibility for all prospective clients, but if it is, we urge you to consider it.
One of the main benefits of localised treatment is the convenience of resources post-rehab. Aftercare can feel a lot easier as you work with local support groups that may be within walking or driving distance instead of having to arrange travel through other means.
At this moment, you may feel that localised treatment will negatively impact your rehabilitation efforts. Try and remember that residential treatment can help you steer clear of any distractions and keep you motivated on your journey to recovery.
Please call our 24-Hour Helpline: 0800 326 5559
What types of rehab are on offer in Essex?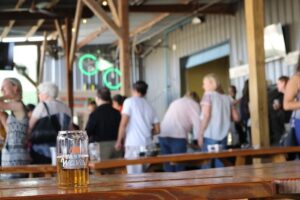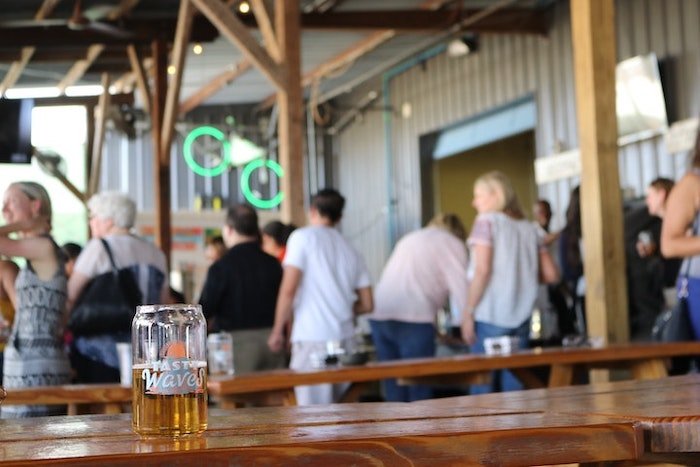 At OK Rehab, we are proud to offer rehab programmes for many different addictions. So whether you are struggling with drug and alcohol addictions or behavioural addictions, we urge you to contact our team as soon as you are ready to discuss treatment options.
Here is a list of some of the programmes we offer to clients:
If you would like to find out more about the services we offer call us on 0800 326 5559.
Please call our 24-Hour Helpline: 0800 326 5559
Should I attend rehab?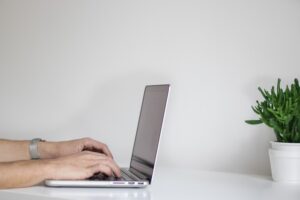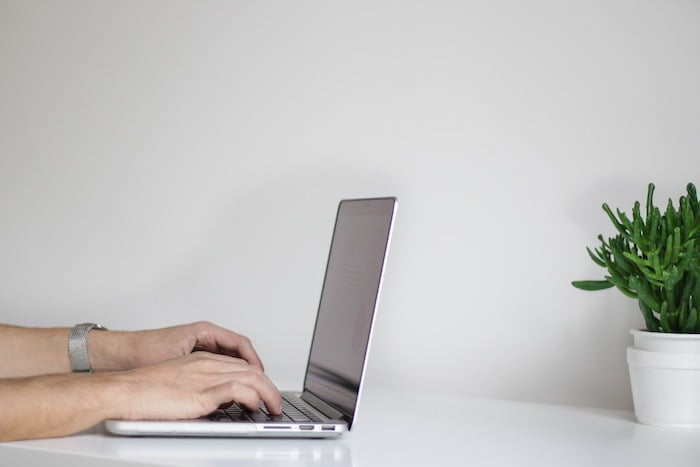 Many signs point towards needing professional help like the kinds offered at a residential rehab in Essex. Take a look at the list below, do any of these things sound familiar to you?
Your loved ones have asked you to seek help
You have tried to quit in the past, but you weren't successful
You can't get through the day without using drugs or alcohol
You lie about where you are and how you spend your money
You have been in trouble with community services such as the police
Your relationships with people have broken down
Your addiction is at the forefront of your mind at all times
Denial is a huge part of addiction, but as soon as you are honest with yourself, it can make seeking help a lot easier. The first step in recovery is admitting that you are struggling.
In the UK, thousands of people die each year due to problems with alcohol. We want you to get the help you need before it's too late. If you are looking to make a change in your life, call us today.
If any of the above factors on the list apply to you, then we urge you to contact us immediately.
Please call our 24-Hour Helpline: 0800 326 5559
Pre-rehab steps: Intervention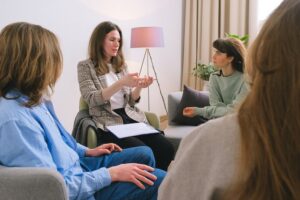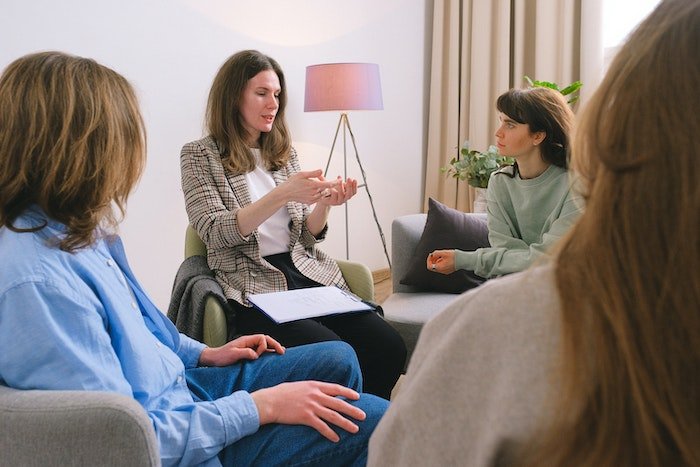 If you can't get through to someone who is currently suffering from an addiction, an intervention might be your best option.
In these sessions led by a professional interventionalist, loved ones of the addict will read out letters detailing how the situation has affected them and how they would like things to change moving forward.
This may give the person the outside perspective they need. Especially if they're hearing it from people,they care about.
There's also the CRAFT approach to intervention, where family and friends will learn how to positively reinforce the person's good progress while also discouraging negative behaviour.
And if you were wondering, CRAFT stands for Community Reinforcement and Family Training.
We also have further resources here if you're reading this page out of concern for someone else.
Please call our 24-Hour Helpline: 0800 326 5559
How do I know I'm addicted?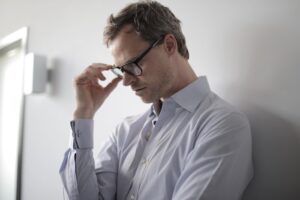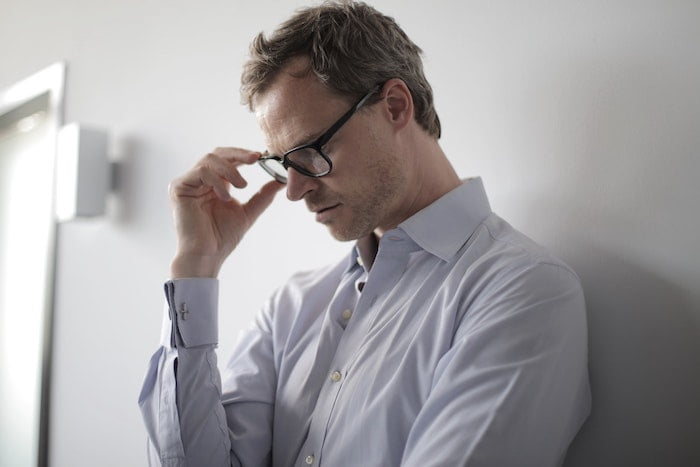 While use simply means using drugs or alcohol in any capacity, abuse means using to a harmful extent.
Addiction is separate from both these issues – it's a disorder where you can't stop yourself from using.
But when it comes to your situation, how can you tell the difference between use, abuse and addiction? Professionals have several criteria to help you determine if you have an addiction issue and, if so, how severe it is.
One of the most common for alcohol is the CAGE Questionnaire.
It uses the four letters that make up its name to represent four essential questions:
Have people suggested that you should Cut down on your drinking?
Do people Annoy you by criticising your drinking?
Do you feel Guilty about your drinking?
Do you have an Eye-opener to get you going first thing in the morning?
This is simple for practitioners to remember and is an easy way to measure your reliance on alcohol.
The ASAM Criteria also uses six dimensions to measure addiction:
Acute intoxication and/or withdrawal potential – What withdrawal symptoms might you experience if your intake suddenly drops? Will you experience withdrawal symptoms at all?
Biomedical conditions or complications – Do you have any physical conditions that need to be taken into account?
Emotional, behavioural or cognitive conditions or complications – Do you have any mental health issues that need to be taken into consideration?
Readiness to change – How prepared are you to make permanent changes in your life?
Relapse, continued use or continued problem potential – how likely are you to relapse following treatment?
Recovery and living environment – What kind of space are you recovering in? Will it be supportive and therefore aid your recovery?
Please call our 24-Hour Helpline: 0800 326 5559
What does a day in rehab in Essex look like?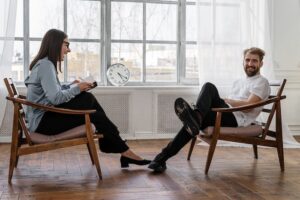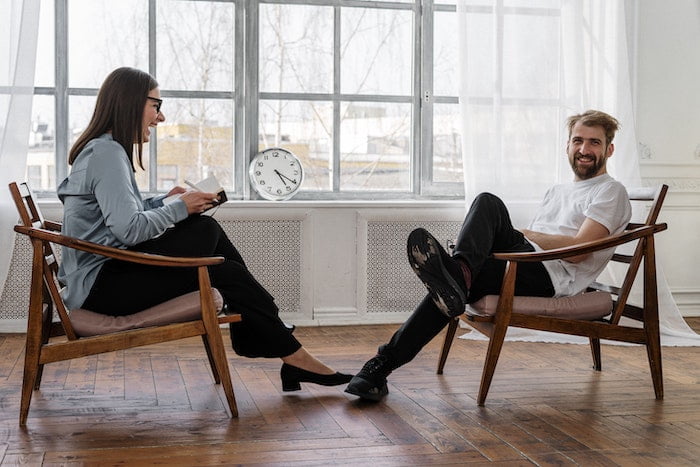 Each client who enters rehab in Essex undergoes different forms of treatment. Here is an example of a day in rehab.
1. Morning
You can expect to begin your day with a nutritious breakfast prepared by the staff at your clinic. Then you will be invited to attend a meeting where you will usually discuss your progress and aims for treatment.
This can include a session of meditation or mindfulness.
2. Afternoon
Around midday, you can expect to eat lunch. This is then followed by therapy, such as a group session or a one-to-one session with a therapist or counsellor.
This can also include any form of holistic therapy , such as music and crafts or massage therapy. After this has concluded, you will be able to enjoy some free time in your facility.
This could include writing home to family or enjoying leisure activities at the gym and swimming pool.
3. Night-time
After a healthy dinner and any medication needed, it will probably be time to wind down and prepare yourself for the next day of treatment. A scheduled sleep time can be vital in ensuring your body and mind are well-rested and healthy.
Please call our 24-Hour Helpline: 0800 326 5559
How much does drug and alcohol rehab in Essex cost?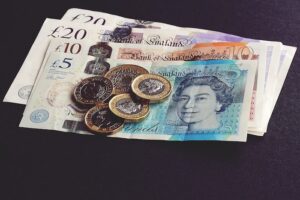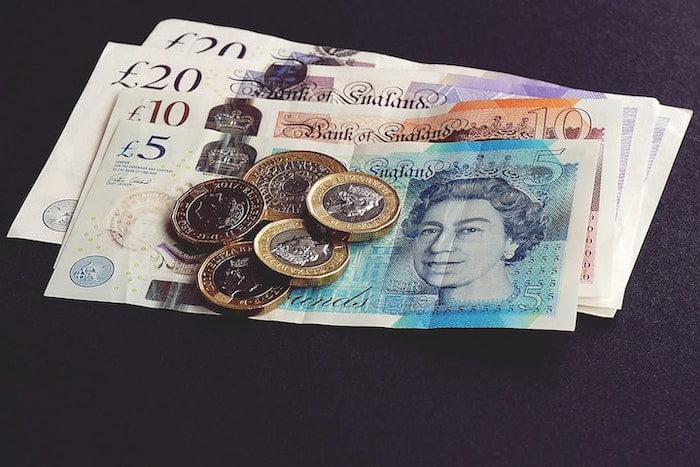 The answer to this question will largely depend on the kind of treatment you go for.
At-home treatment is generally cheaper than residential treatment – and residential treatment can also get cheaper or more expensive depending on the kind of place you go to.
Some of the most luxurious establishments can go up to £75,000 or over for a 30-day stay.
But on average, the cost per day for a UK inpatient facility is £495 per day – this adds up to £14,000 for a 28-day stay.
Please call our 24-Hour Helpline: 0800 326 5559
Is drug and alcohol rehab in Essex covered by health insurance?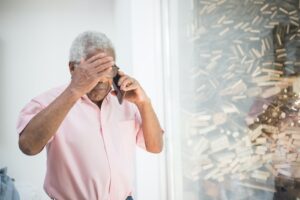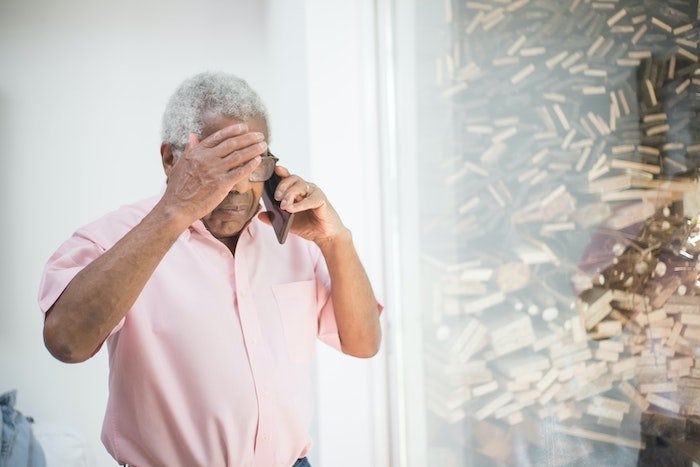 Generally, it is, but there are a few complications.
A majority of health insurance companies will include addiction in your plan. But you will need to let them know that you need it first, which can be uncomfortable for some people.
It's the same for employee health insurance – you can get it, but you'll need to tell your workplace about your addiction.
Please call our 24-Hour Helpline: 0800 326 5559
Is drug and alcohol rehab in Essex on the NHS?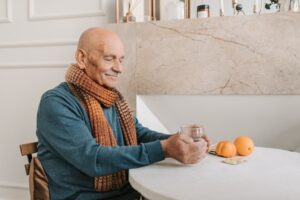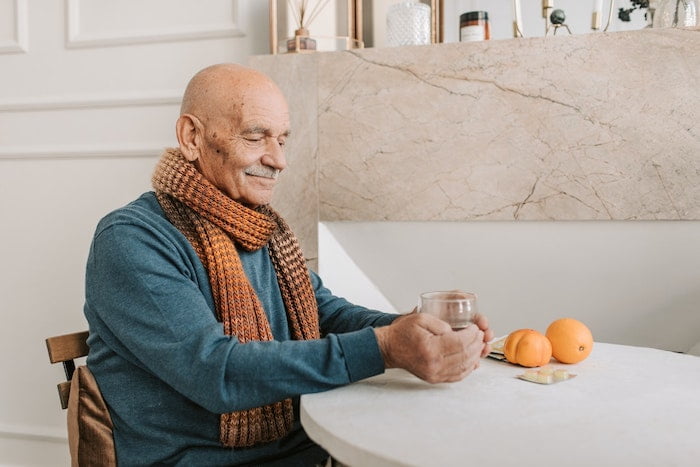 This one is even more complicated.
Funding for private rehab is technically available on the NHS: but it's ring-fenced and notoriously difficult to access.
It's decided by your local council, not by the NHS – you'll need to go before a panel to prove that you need the funding.
Although it can be good if you do get the funding, this can be an emotionally draining process for a lot of people.
It's really up to you whether it's worth it or not.
Statutory-Funded Addiction Programmes in Essex:
Here are a few organisations local to you.
1. Change Grow Live
Address: County Chambers, Weston Rd, Southend-on-Sea SS1 1BB
Telephone: 01702 431889
Website: https://www.changegrowlive.org/local-support/find-a-service
2. Essex Young People's Drug & Alcohol Service
Address: 114 Springfield Rd, Chelmsford CM2 6LF
Telephone: 01245 493311
Website: http://www.childrenssocietyeast.org.uk/
3. Open Road
Address: 13 Southview Rd, Basildon SS16 4ER
Telephone: 01268 531435
Website: http://www.openroad.org.uk/
You can also reach out to a number of helplines, including Rethink Mental Illness, Samaritans, Mind UK, YoungMinds, and Papyrus.
Additionally, speak to SMART Recovery or find an Alcoholics Anonymous, Narcotics Anonymous or Cocaine Anonymous near you.
The NHS are also there to help you on your journey.
Please call our 24-Hour Helpline: 0800 326 5559.
How long does rehab in Essex last?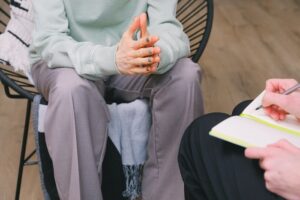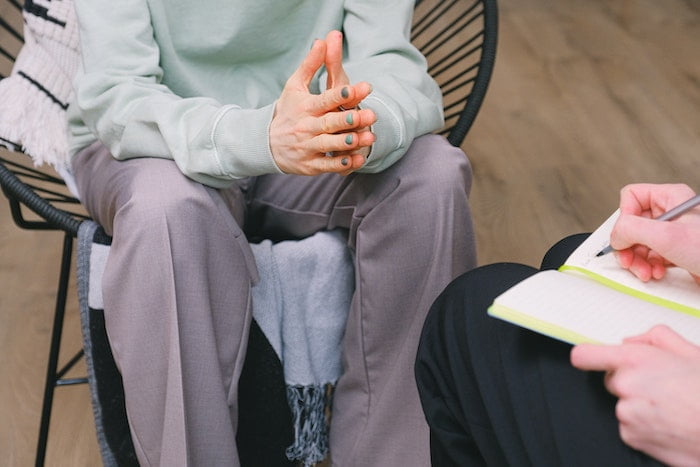 Drug and alcohol rehab in Essex, or anywhere else, generally happens in three stages.
These are detoxification, rehabilitation and aftercare.
A lot of people with psychological addictions can skip past the first one – and the length of the latter two will largely depend on the kind of treatment you go for and how well it goes.
We'd recommend a minimum of seven days for alcohol detox to help you avoid the worst withdrawal symptoms.
But beyond that, you really should do at least 28 days more in rehab to focus on your mental health.
Outside of physical recovery, it's truly important that you work through your traumas to truly move forward.
Please call our 24-Hour Helpline: 0800 326 5559
NHS vs private addiction treatment in Essex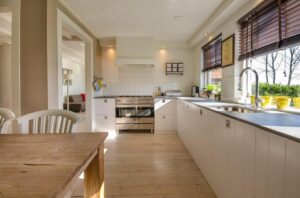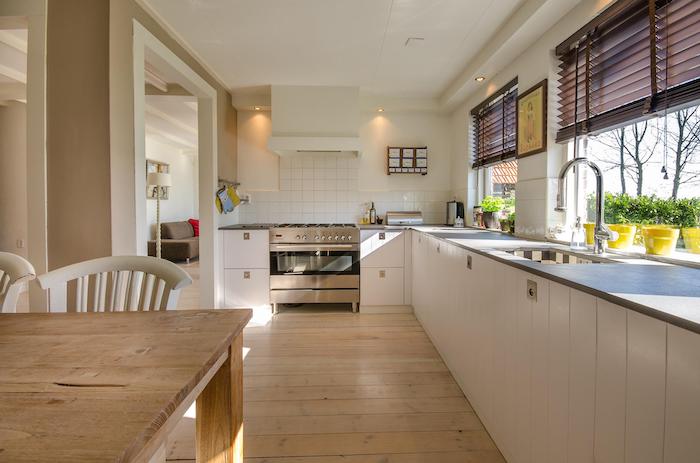 Whether you go NHS or go private, there are some great services on offer.
NHS treatment is also more financially accessible to most people.
But to access it, you might also need to go onto a long waiting list. Private rehab has the benefit of being faster and more individualised, which can be important as addiction often changes so much from case to case.
NHS rehab is more likely to be based in your local area, which can be more convenient for a lot of people.
But for people in toxic situations, getting away to a residential space might be better.
It really does just depend on your personal needs.
Please call our 24-Hour Helpline: 0800 326 5559
Why should I choose private rehab in Essex?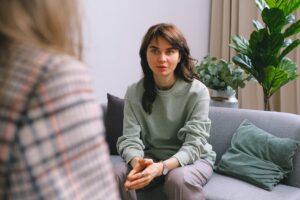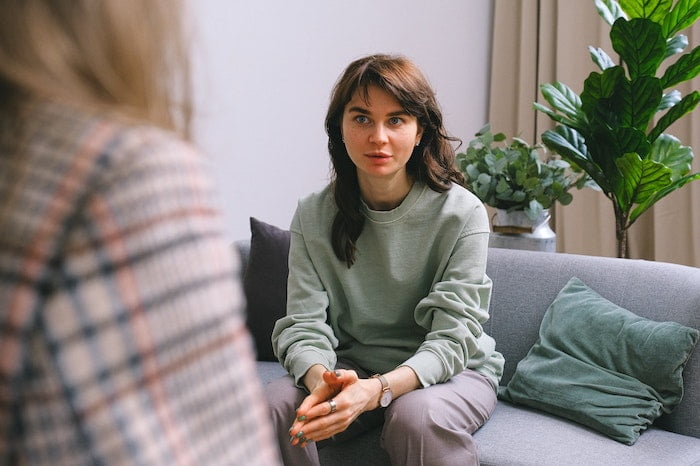 Many people choose to make use of private resources over public services because of the high demand for programmes offered by the NHS, for example.
There is a great demand within the UK for addiction treatment which means many people are put in a difficult position of having to wait months for treatment which can be life-threatening.
If addiction is left untreated, it can increasingly worsen, meaning you must seek urgent help.
Almost all of the clinics we work with offer immediate admission, with some even allowing you to enter on the same day on which you get your referral.
This accessibility offered to all potential patients means that private healthcare is often the easier option for receiving addiction treatment.
Please call our 24-Hour Helpline: 0800 326 5559
Inpatient or Outpatient Treatment in Essex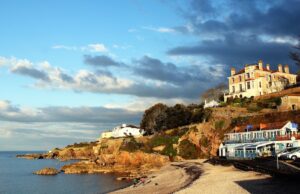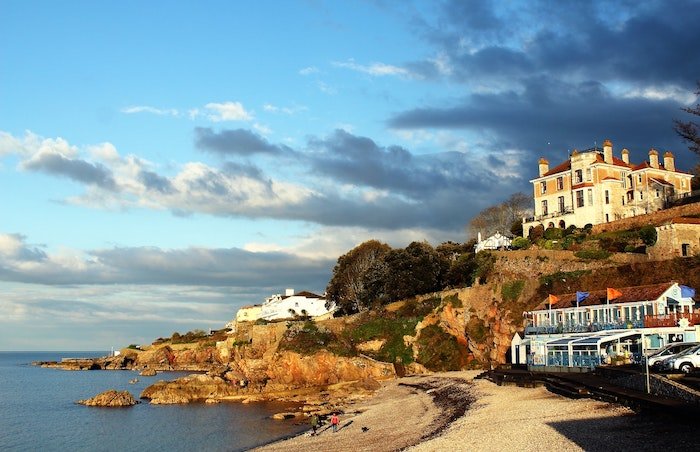 Inpatient or Outpatient treatment is one of the biggest decisions to make in the rehab process. But some readers might need to learn what it means first!
Inpatient treatment is a treatment that occurs at a residential facility. It's often better for those with worse addictions for various reasons.
It puts you in a space where you're constantly surrounded by treatment and kept away from temptation.
It also gives anyone in a toxic situation a chance to escape and to a place where their recovery will be fully supported.
You'll have more constant access to professionals who will be able to constantly keep track of your progress.
On the other hand, many people who can cope with at-home recovery might find it more comfortable. And it's generally cheaper too.
Like everything else during drug and alcohol rehab in Essex, it all just depends on what you specifically need.
Please call our 24-Hour Helpline: 0800 326 5559
How can I tell my boss I'm going to rehab?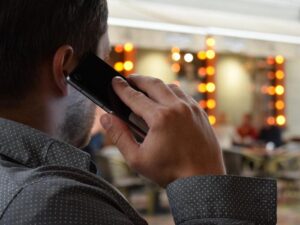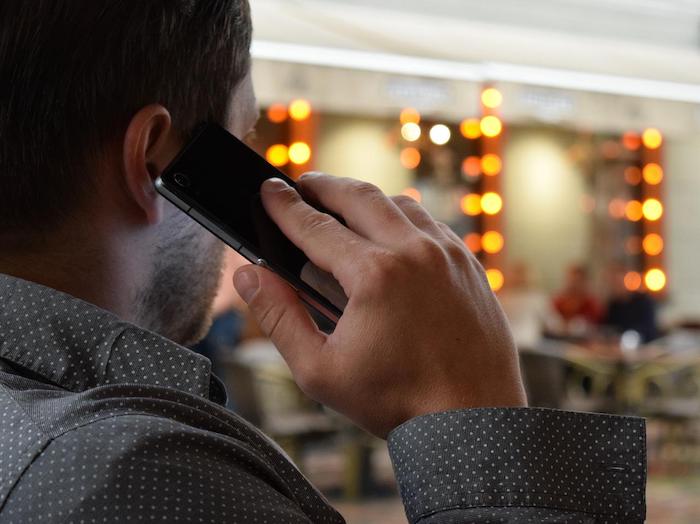 It can feel very scary thinking about telling your employer you are attending rehab. They may be unaware of your substance abuse, and you may fear losing your job.
Here are some helpful tips to open the conversation:
Be truthful and honest regarding your addiction
Prepare some answers to the questions they may want to ask
Understand your rights as an employee at their company
Don't avoid speaking about it
However, you are not obliged to discuss things that you don't want to
Some people in employment decide to enter rehab by using their holidays for the year, and it is important to remember that undergoing treatment is the most important thing.
If you feel that your relationship with your boss will be strained by asking for support, then this is a reflection of their character, not yours.
Please call our 24-Hour Helpline: 0800 326 5559
Alcohol Detox and rehab in Essex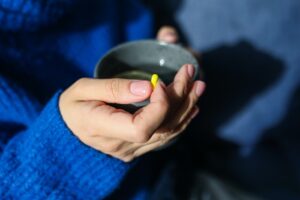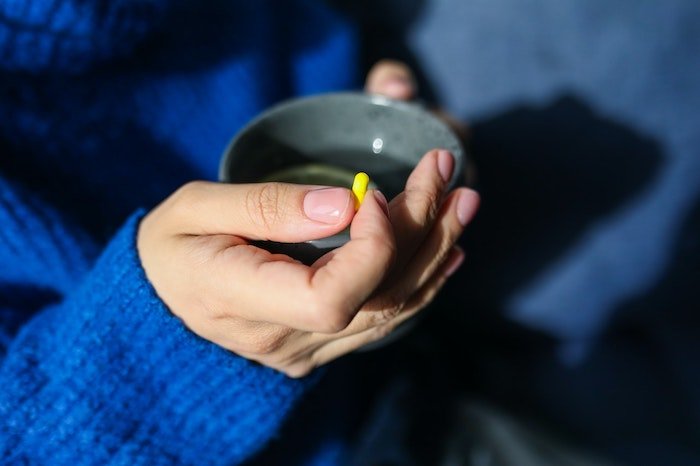 If you're at a stage where dependency has developed, you might need a detox at the start of your treatment.
This is especially true for physical addictions like alcohol, where withdrawal symptoms can become dangerous.
Withdrawal symptoms occur when your system has adjusted to your usual level of alcohol and drugs – this then results in a reaction if your intake suddenly drops, with no medication.
With alcohol, around 6 to 12 hours after your last drink, you may experience:
Tremors
Vomiting
Insomnia/a disrupted sleep pattern
Anxiety
Headaches
Sweating
If you have more serious alcohol dependence and you're attempting to detox alone, 12 to 48 hours after your last drink, you may experience symptoms like seizures and hallucinations.
And then, in the most severe unsupported cases, 48 to 72 hours after your last drink, you might start to get Delirium tremens. Symptoms of this include high blood pressure, a racing heart rate, confusion, fever and heavy sweating.
For this reason, at the beginning of any alcohol treatment, we'll slowly and safely reduce your intake with a Librium-based detox over a 10-day period.
After this, we'd recommend a further three weeks in rehab in Essex to tackle the emotional causes of your addiction through various kinds of therapy and counselling.
And then, as we move toward the final stages, we'll try and develop a solid relapse prevention plan.
One of the most important parts of this will be trigger identification, where we'll identify anything that could trigger relapse and will teach you how to recognise and handle it in real-world scenarios.
Please call our 24-Hour Helpline: 0800 326 5559
Rehab for Cocaine in Essex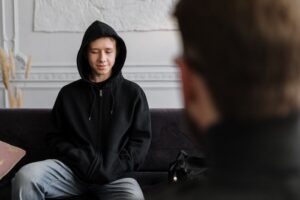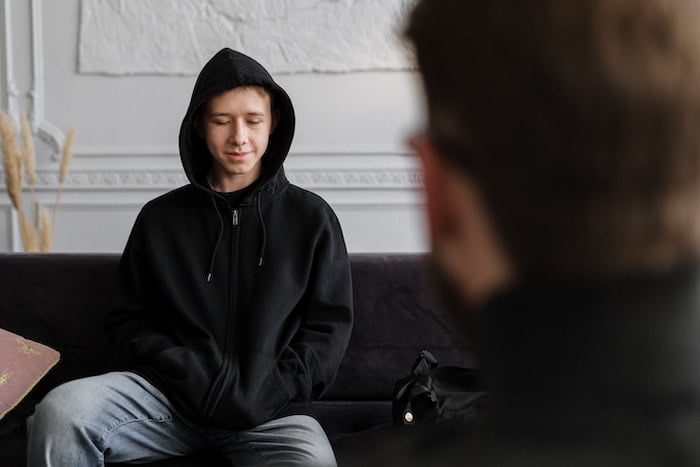 As cocaine isn't a physically addictive drug, it won't require a detox at the start of treatment.
Instead, we'll mostly focus on your mental health from the start.
There are, however, still physical symptoms of cocaine addiction, including:
Frequent nosebleeds
A high body temperature
Increased heart rate
Problems swallowing
Excessive perspiration
Psychological symptoms include:
Mood swings
Being extremely irritable
Being restless
Having brief euphoric bursts of confidence
Cocaine causes a spike in dopamine, followed by a crash. This then encourages repeat uses, which along with tolerance developing easily, makes it highly addictive.
Please call our 24-Hour Helpline: 0800 326 5559
Rehab for Heroin in Essex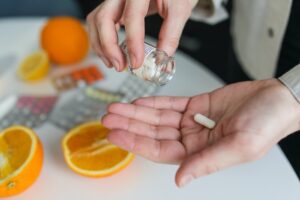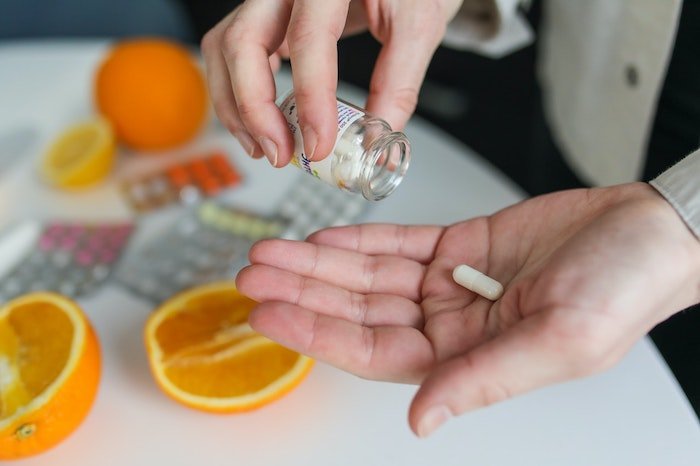 As an opiate, Heroin is one of the worst physically addictive drugs out there.
Just a few of its long-term effects include collapsed veins, risks of skin infection, hepatitis or HIV/AIDS, a decrease in cognitive functions and an increased risk of Parkinson's disease.
And that's without bringing up the havoc it can wreck on every other part of your life.
Some of the most common withdrawal symptoms of heroin are:
Sweating
Shaking
Abdominal pain
Agitation
Vomiting
Diarrhoea
If you suddenly withdraw from heroin without detoxing, the first withdrawal symptoms will show up 6 to 12 hours after your last dose – they'll then peak after one to two days and will normally subside after a week.
As a result of all this, a detox will always be required at the beginning of heroin treatment.
Please call our 24-Hour Helpline: 0800 326 5559
Rehab for Cannabis in Essex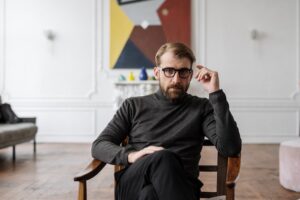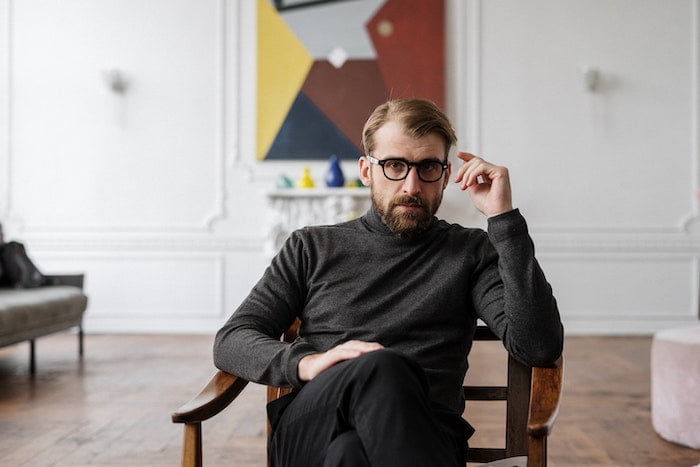 As this is another non-physical addiction that doesn't require a detox (and one that's generally more socially accepted, too), cannabis is sometimes regarded as being less dangerous than other drugs.
But it can still ruin your life – and if you feel like you can't function without it.
It's been estimated by some that around 30% of cannabis users have some kind of abuse problem.
Treatment for cannabis addiction will primarily focus on emotional healing through various kinds of therapy and counselling.
Please call our 24-Hour Helpline: 0800 326 5559
Kinds of therapy on offer through drug and alcohol rehab in Essex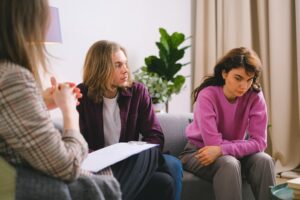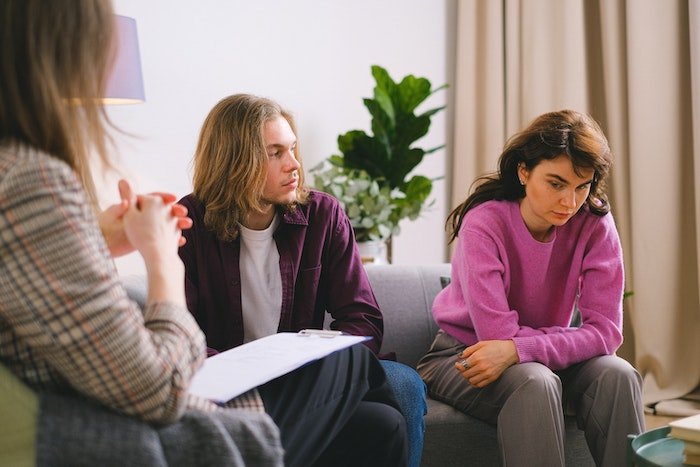 If you're recovering from physical addiction, the first stage of your treatment will be a detox.
This slow and safe way of reducing your intake will hopefully help you to avoid dangerous withdrawal symptoms.
Beyond that, you'll then move on to a variety of mental health treatments – and if your addiction is psychological, you can start with this stage right away!
Just a few kinds of therapy and counselling available through drug and alcohol rehab in Essex are:
Cognitive Behavioural Therapy – Often shortened to CBT, Cognitive Behavioural Therapy puts a focus on cognitive distortions. These are toxic thinking and behaviour patterns that can cause people to spiral emotionally, often leading to relapse in addiction cases. We'll try to help you avoid the pitfalls of cognitive distortions by teaching you to turn them into manageable chunks of negative feelings and behaviours.
Dialectical Behavioural Therapy(DBT) – In a similar manner to CBT, DBT also teaches you to break down your emotions into smaller chunks. In fact, DBT pretty much uses the exact same model as CBT.
Brief interventions – Brief interventions are essentially check-ins with the people helping to guide your recovery. These are important in keeping your recovery on track, as they'll allow everyone involved to see your progress.
Motivational interviewing – From a practitioner's perspective, the five main principles of Motivational Interviewing are expressing empathy, developing discrepancy, avoiding arguments and confrontations and supporting the client's self-efficacy and optimism. Motivational interviewing uses a series of non-judgmental questions to encourage you to change. Four more guiding principles are represented by the acronym RULE: Resist the righting reflex, Understand the patient's own motivations, Listen with empathy and Empower the patient.
Holistic therapies – As their name, from the Greek word holos or whole, would indicate, holistic therapies focus on the whole self. They often do this through activities that (unlike a lot of other therapies) are unrelated to your past, your addiction or your trauma. Examples include music therapy, art therapy, equine therapy and adventure therapy (which focuses on team-building activities.
Group therapy – In group therapy, one practitioner works with a wider group of people at the same time. Recovering with people who truly understand what you've been through can really motivate you and make you feel less alone. In this way, it has similar positive impacts to support groups.
Individual therapy – At the same time, individual problems often need an individual focus. While group therapy can be good, a lot of people also benefit from the high level of personalisation that individual therapy brings.
Family therapy – If your family structure has been rocked by addiction, going to family therapy together could be another good option to heal. If everyone involved is able to work through their issues, you'll all find it easier to eventually move forward.
Co-dependency treatment – Co-dependency is a toxic relationship structure where one person's needs are constantly put over another's. It, unfortunately, shows up in a lot of addiction cases – but treatment for this specific issue is available.
Twelve-Step Facilitation Therapy (TSF) – Twelve-step facilitation therapy uses the twelve steps of alcoholics anonymous to guide recovery.
Please call our 24-Hour Helpline: 0800 326 5559
The importance of dual diagnosis for co-occurring disorders in rehab in Essex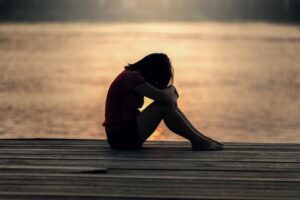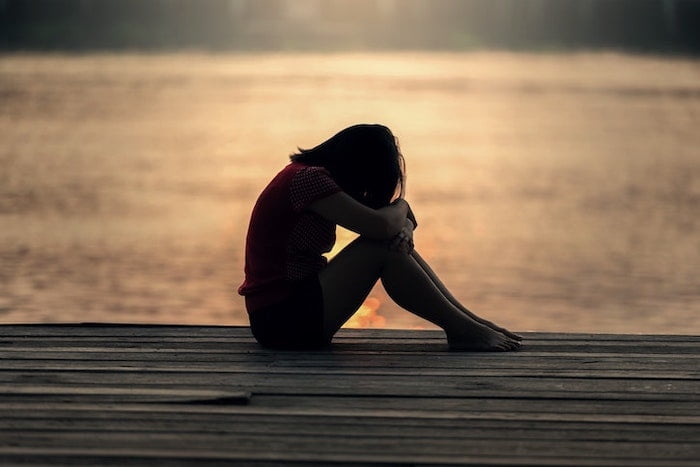 Addiction cases can be linked to a variety of psychiatric disorders, including anxiety, bipolar disorder, depression and schizophrenia.
Rehabs aim to treat all of these with various kinds of therapy and counselling, as listed above.
As a result, it's very important that they are all acknowledged in any treatment plan created for you, just like any physical condition would be.
They may also influence how you react to addiction.
If we have the full context, we can come up with an appropriate plan completely tailored to suit you.
Please call our 24-Hour Helpline: 0800 326 5559
How rehabs in Essex help with relapse prevention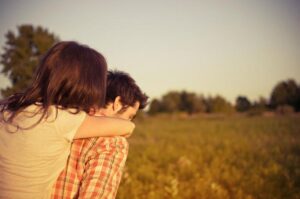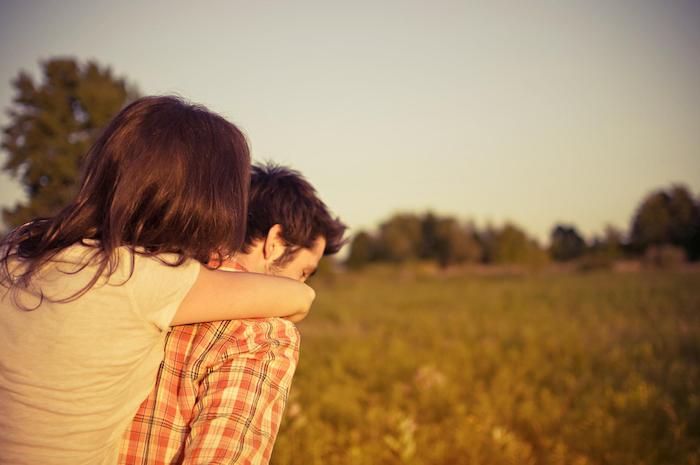 Once we get to the aftercare stage of treatment, the main goal will be to prevent relapse.
One of the most effective ways to do this is a relapse prevention plan, which has several key aspects:
Lifestyle changes – We'll look at any lifestyle changes you could make to reduce your risk of relapse. This could be a change to your job, a change to your living space, or even a change to your social life. If any part of your old life was driving your addiction, you should consider changing it if you can.
Trigger identification – As previously mentioned, we'll also teach you how to identify and handle any triggers that could come your way. You might start to feel a certain way physically or emotionally when a trigger is put in front of you. If you can recognise those feelings for what they are and leave the situation whilst minimising the emotional impact that it has on you, that can really help your recovery.
A plan for if you do relapse – If you have an exact plan in place, including contact details and a step-by-step guide, this could minimise the impact if the worst does happen.
Lifestyle/progress goals – These will obviously vary from person to person. But if you can set goals for positive changes in your lifestyle, this could put you in a healthier headspace overall.
Please call our 24-Hour Helpline: 0800 326 5559
Aftercare and support services once rehab in Essex has been completed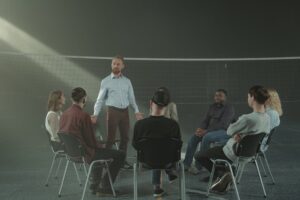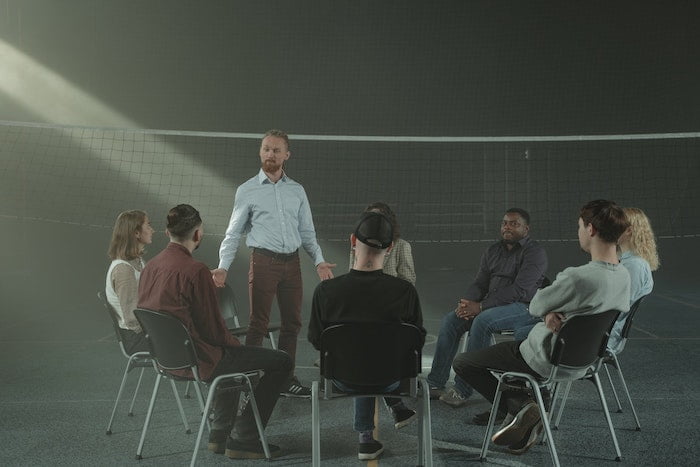 Continuing with the theme of aftercare, there will also be several support services available to you once rehab in Essex has been completed, such as:
Alcoholics Anonymous and Narcotics Anonymous – Support groups like AA and NA can truly give you a community full of people who understand what you've been through.
You'll also be able to share your story and hear others' stories in return.
Al-Anon Family Group meetings – These meetings also serve a similar function, but for the families of those affected by addiction.
This can be very freeing, especially if you've been keeping everything in for a long time.
SMART Recovery – SMART stands for Self-Management and Recovery Training. It puts the focus fully on self-sufficiency, which can be very helpful if you're learning to stand on your own.
You'll manage your own triggers and cravings whilst guiding your own recovery overall.
Home detox – If you can cope with it and are more comfortable in a home environment, an at-home detox could be for you!
We should note that this is different to an unsupported detox, where you'd go it alone completely.
In an at-home detox, you'll still have a fully professional team behind you, backing you as you take the first steps towards recovery.
Outpatient treatment via a local Drug & Alcohol team in Essex – You can also access all of your treatment in that kind of at-home context if that's what suits you best!
Please call our 24-Hour Helpline: 0800 326 5559
Call us today
If you are actively seeking help and want to make a positive change in your life, call OK Rehab today, and we can help talk you through the next steps on 0800 326 5559.
Through a short assessment, we can find out more about your addiction and subsequent needs for treatment, finding you the best rehab facility in Essex.
Our helpline advisors are ready and waiting to take your call. Make that first step into a brighter future today.
We offer drug and alcohol rehab services across the UK, including places such as London, Hertfordshire, Oxfordshire, Reading, Luton, Berkshire, Slough, Brighton and more.