Drug & Alcohol Rehab in Herefordshire
If you are struggling to cope with an addiction and are nervous about the prospect of professional help, you are not alone. According to a charity study, around 1 in 3 people in the UK are addicted to something.
Unfortunately, because of the stigma attached to addiction and rehab, many of these individuals will avoid reaching out for the help that they need, and will not receive life-saving treatment as a result.
Here at OK Rehab, we want to end this pattern, so we strive to help anyone and everyone who is dealing with an addiction to self-admit themselves into suitable treatment, no matter their circumstances.
With us, there is no need to feel ashamed or embarrassed about your situation. The majority of our team have experienced addiction themselves in the past, and know better than anyone what it is you are going through at this time.
Because of this, we can offer a safe, judgement-free space to openly discuss your addiction, and any other concerns that may be considered awkward to speak about, such as your financial situation.
Get alcohol and drug rehab in Herefordshire for a number of addictions including binge drinking, alcohol addiction, benzodiazepine addiction, Buprenorphine addiction, cannabis use disorder, crack cocaine addiction, ketamine addiction, opioid use disorder, heroin addiction, cocaine dependence or cocaine addiction, any physical dependence or codependency, substance use disorder, and behavioural addictions such as gambling addiction and eating disorders.
All our rehabs are assured by the Care Quality Commission (CQC).
To begin your recovery journey today, call our 24-Hour Helpline: 0800 326 5559
Addiction Statistics in Herefordshire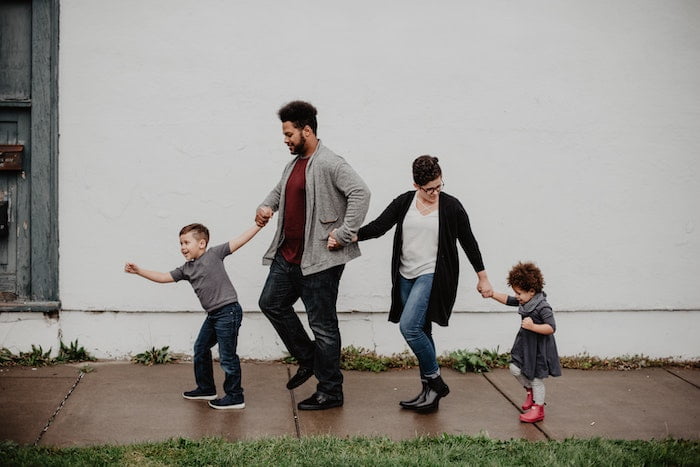 Since the 1950s the number of people who consume alcohol has practically doubled. According to statistics published by Public Health England, it was estimated that more than 29 million UK residents consumed alcohol in records compiled in 2017. [1]
As drug and alcohol consumption in Herefordshire rises this has led to an increase in hospitalisations, socio-economic problems in the local area, and deaths. [2]
Drug and alcohol abuse place major strains on free services such as the NHS. This means waitlists increase and those who require urgent help are left behind for months on end. For this reason, we advise clients to consider private treatment with OK Rehab.
What happens before rehab?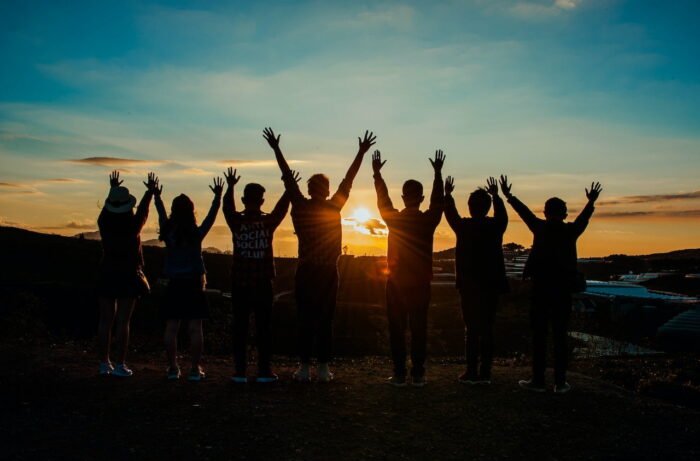 Before clients begin their journey at a drug and alcohol rehab in Herefordshire, they are usually referred through the help of an intervention. Whilst it sounds daunting, an intervention can help a friend or loved one access the help they need.
Interventions have been used for many years and are a very beneficial way of helping an individual understand more about the severity of their drug or alcohol usage, as well as the effects it has had on their friends or family.
They originated with the formation of the Alcoholics Anonymous movement and have since been widely adopted in the world of addiction treatment.
Although an intervention aims to help your loved one into treatment, it can also help you and your family members understand more about addiction and ways to offer your support.
At OK Rehab, we believe that addiction treatment in Herefordshire will work only when the individual is ready to receive help. Interventions are a great way of kickstarting this process and helping an individual receive the tailored support they need.
However, it is important to recognise that interventions aren't always effective. If executed poorly they can cause your loved one's addiction to spiral further.
By contacting the team at OK Rehab, we can help you contact a local interventionist in Herefordshire who knows exactly how to formulate a plan.
If your chosen interventionist thinks a traditional confrontation is unlikely to cause effective change, they will talk you and your family through other approaches.
Approaches such as CRAFT (Community Reinforcement and Family Training), for example, are science-based, help family members support their loved one and steer them away from any future drug or alcohol abuse.
CRAFT is a great way of helping individuals struggling with addiction come to terms with the wide variety of local treatment options available to them.
To begin your recovery journey today, call our 24-Hour Helpline: 0800 326 5559
How much does drug and alcohol rehab in Herefordshire cost?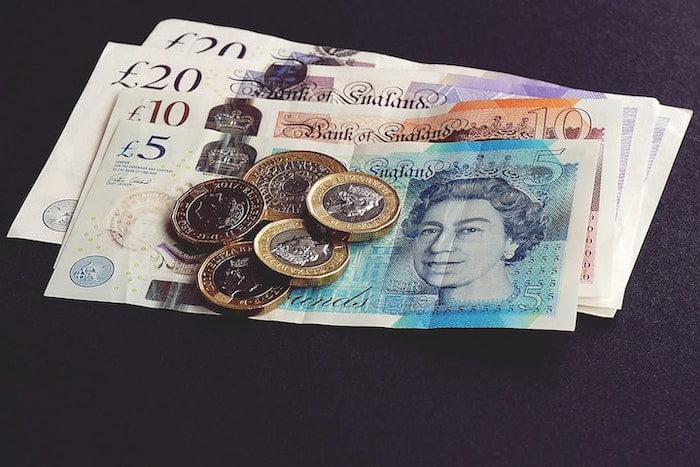 Addiction treatment is mostly split into two groups: inpatient and outpatient. Inpatient refers to a form of treatment where patients voluntarily move into a residential facility in Herefordshire for a specific amount of time.
Outpatient treatment, on the other hand, involves patients living at home and travelling to their chosen rehab facility for designated appointments and sessions.
The cost for these two forms of treatment varies depending on multiple things such as your budget, the type of treatment staff deems appropriate, and the type of addiction you are facing.
Inpatient treatment can help you to recover safely under one roof. This ensures the continued removal of all triggers and negative associations that are more likely to be found in the home environment.
Outpatient treatment is a more flexible and relaxed approach to treatment and is beneficial for those who are unable to commit to a residential programme due to important commitments.
Whilst some clients are deterred from private treatment in Herefordshire due to misconceptions that it is overly expensive, at OK Rehab, we can help to source affordable yet bespoke treatment for all.
In Herefordshire, private inpatient treatment usually begins priced at around £14,000 for a 28-day stay, otherwise equivalent to around £495 a day.
However, do not be put off by this price, other facilities offer treatment for around £1,000 a week so we advise you to research facilities before committing to a rehab programme.
Outpatient treatment often costs less than this but is not recommended for those with severe physical and psychological addictions due to the lack of intensive support on offer.
For a more accurate price list of facilities and treatment programmes in Herefordshire, our team can help, call today to find out more.
Will my treatment in Herefordshire be covered by my health insurance policy?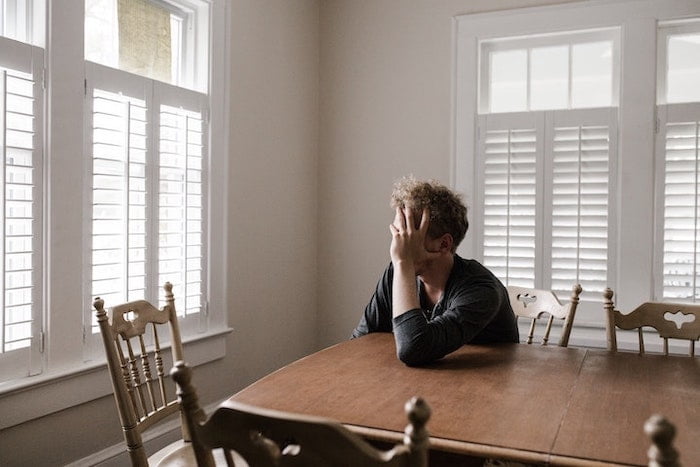 In the UK, most health insurance policies cover the treatment of a substance use disorder. This typically includes most policies taken out either privately or through your line of employment.
However, the total extent to which your policy will cover your treatment depends on the specific terms and conditions of your cover.
Some policies taken out through work instruct you to share details of your addiction with your employer, which we understand can be difficult. In times like this, many patients choose to fund their addiction treatment alone or with the help of family and friends.
At OK Rehab, we recommend thoroughly discussing your wishes to enter treatment with your insurance provider so that you can find out what parts of treatment are covered and if you are expected to pay a sum upfront.
To begin your recovery journey today, call our 24-Hour Helpline: 0800 326 5559
Can I receive addiction treatment through the NHS?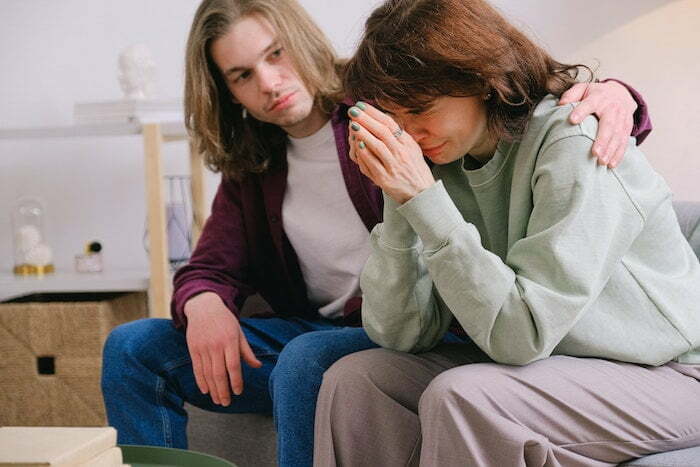 In short, yes, you can receive addiction treatment through the NHS in Herefordshire. However, some people are under the misconception that the NHS runs its own rehab facilities across the UK.
Sadly, this isn't true and inpatient places offered via the NHS are very rare. They require you to subscribe to a long waitlist and provide documented proof that you have requested funding from your local council.
For someone struggling with a severe addiction, this is a huge demand and often makes the individual feel very isolated and alone.
Whilst inpatient treatment through the NHS isn't impossible to obtain, it is notoriously difficult which is why we advise clients to seek treatment privately through our services.
NHS treatment is certainly a possibility and, for lots of people in the UK, has proved beneficial in helping them overcome their addiction. The major downside that most patients find with free NHS treatment is that mental health support is rarely offered.
This means that for those with deep psychological addictions, or those with co-occurring disorders, treatment won't necessarily be effective. This increases the chance of relapsing once treatment ends.
What are the differences between NHS treatment and private drug and alcohol rehab in Herefordshire?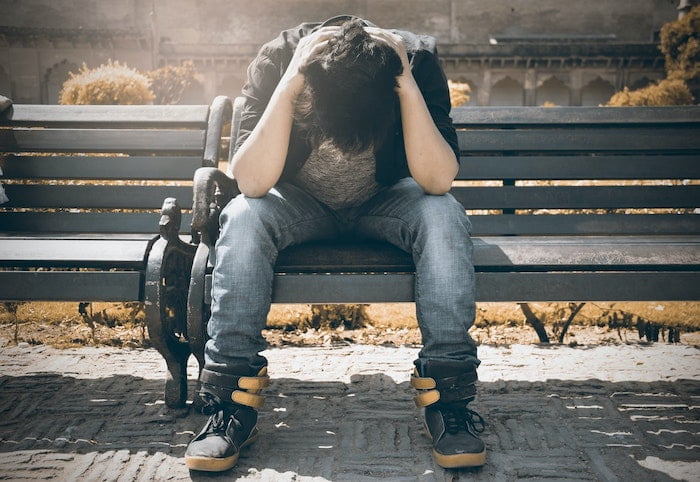 As mentioned above, NHS treatment is free which is seen as its biggest benefit compared to private treatment.
However, private treatment includes an array of benefits that help you, not only during your time in treatment but once you have completed your programme.
At OK Rehab, we can help you to source a luxury facility in Herefordshire that includes a single occupancy room or dual occupancy with adjoined private bathroom depending on your preferences.
Many private facilities in the UK offer a combination of both traditional and holistic therapy, helping you to understand the depths of your addiction in a calm, tranquil environment.
Types of therapy available at a private rehab in Herefordshire include Acceptance and Commitment Therapy, acupuncture, art therapy, cognitive behavioural therapy, dialectical behaviour therapy, drama therapy, Eye Movement Desensitization and Reprocessing, group psychotherapy, motivational therapy, Rational Emotive Behavior Therapy, brief intervention, contingency management, coping mechanisms work therapy, equine therapy, family therapy, group therapy, individual therapy, mindfulness, motivational interviewing, music therapy, and talking therapies.
There is also no cap on the length of your programme meaning you can spend as much time as you need to overcome your addiction.
Private treatment also boasts a smooth transition into treatment with little to no wait time.
From here, we will begin our pre-admission assessment. This assessment helps us to determine what kind of treatment would best suit your needs.
We also promise to work with high-quality treatment specialists in Hereford to create the perfect treatment package for each of our clients.
To begin your recovery journey today, call our 24-Hour Helpline: 0800 326 5559
Detoxing at drug and alcohol rehab in Herefordshire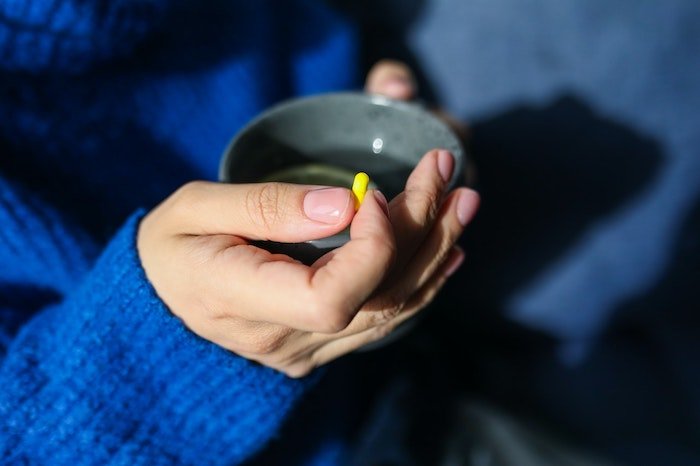 Detoxing is considered one of the most challenging aspects of addiction treatment. This is because it can be physically and mentally exhausting for those with a severe addiction. However, a detox aims to help you overcome all dependencies.
So, whilst it can be tough at the time, it will help you to end your addiction. Detoxes at a residential facility are overseen and managed by a specialist medical team 24 hours a day. This means your safety remains the most important factor at all times.
Choosing to detox at home without support from a professional facility can be very dangerous and result in death. If you are wanting to detox at home, we can arrange this with medical assistance.
Home detoxes can be very effective and beneficial for those who cannot commit to a month-long inpatient stay. By opting for this option, it is very important to note that you must be committed and able to detox in an environment that presents little to no triggers.
Home detoxes or the treatment of alcohol use disorder, for example, often include a prescribed dosage of the drug, Librium, sent to your home address in Herefordshire. Librium is the brand name for chlordiazepoxide which helps to treat anxiety and alcohol withdrawal symptoms.
Fortunately, there are lots of options for effective detoxification treatment in your local area which means we can make your admission to a programme as stress-free as possible.
Stages of alcohol detox
Alcohol dependence can be assessed using the Alcohol Use Disorders Identification Test, DSM-5 or CAGE questionnaire.
Dependent drinkers will have built up a strong tolerance to alcohol, and experience unpleasant withdrawal symptoms (alcohol withdrawal symptoms) or alcohol withdrawal syndrome when they stop drinking.
To ensure that the risk of seizures is reduced massively, patients are given Chlordiazepoxide, brand name Librium, while they undergo detox as this has been proven to offer more protection against the risk of seizures.
A medically-assisted detox (alcohol detox) is needed in order to try to prevent the effects of alcohol, including encephalopathy (Wernicke encephalopathy) and delirium tremens.
Cocaine Rehab in Herefordshire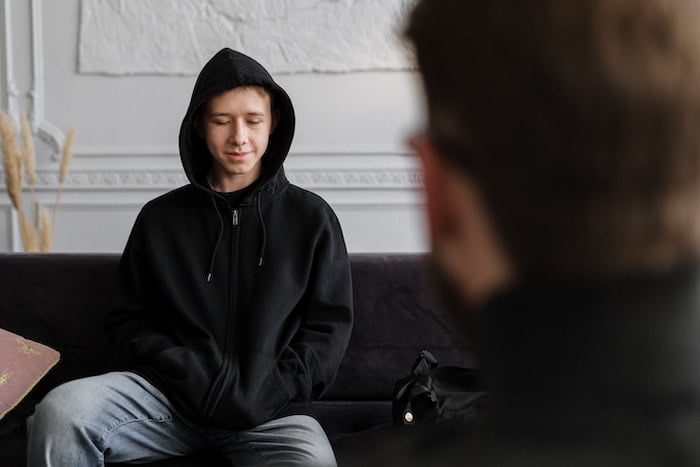 Cocaine is a Class A illegal drug that produces intense feelings of euphoria within an individual. Whilst most people who consume this drug understand how dangerous it is, they still continue to abuse it.
Fortunately, in the UK there are lots of cocaine addiction rehabilitation programmes that can help you to overcome your addiction. Most of these programmes are a combination of traditional and holistic therapy techniques and sessions. This is because cocaine isn't a physically addictive substance.
Any amount of cocaine consumed is considered substance abuse because the drug is illegal and highly addictive. Cocaine works by affecting the central nervous system and causing high levels of pleasure.
Over time, this can cause permanent, irreversible damage to the body and mind. If you are wanting to end your cocaine addiction, call our team today on 0800 326 5559.
Heroin Rehab in Herefordshire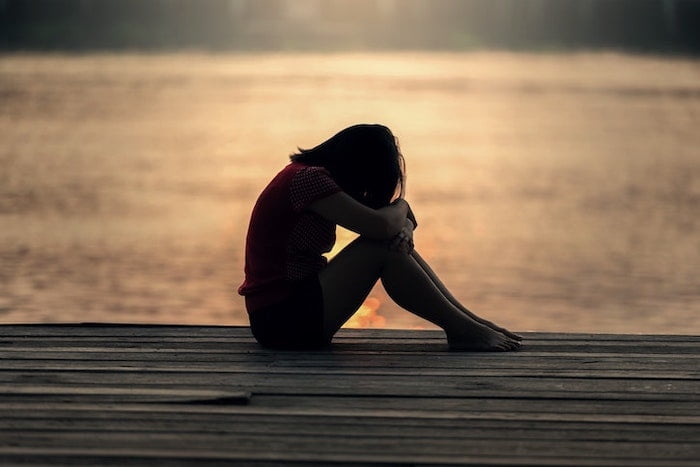 Heroin is considered one of the most addictive substances in the world. It has severe effects on the reward system in the brain which is what causes such widespread heroin abuse across the globe.
Although it is not a very expensive drug, those who are addicted can spend thousands of pounds funding their addiction. Without professional help it can be very difficult to overcome a heroin addiction, this is why we recommend reaching out for support via OK Rehab.
With our help, we can source a local heroin treatment programme suited to your every need. By recognising your addiction and choosing to end it, you are making the best decision for your health and your future.
You will receive a heroin withdrawal, and even get advice for other effects of heroin use such as hepatitis.
Cannabis Rehab in Herefordshire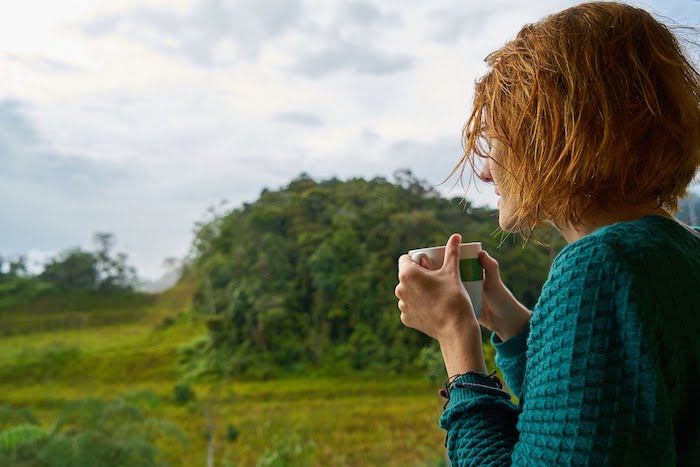 Cannabis, also known as marijuana, is sourced from the cannabis plant. Once dried out, it can be smoked or ingested by an individual. It is the THC in cannabis that produces the psychoactive effects.
The main feelings associated with cannabis include feelings of happiness and reduced anxiety. However, overconsumption can cause hallucinations, paranoia, and panic attacks.
Since the 1960s it is estimated that the THC content in cannabis has increased by up to 3 times making it very potent and toxic. Though cannabis isn't physically addictive it can cause severe impacts on an individual's mental health.
This is why we advise anyone with cannabis dependence to consider rehab. Through a tailored programme you can cut all ties to cannabis and begin a fresh chapter in recovery.
To begin your recovery journey today, call our 24-Hour Helpline: 0800 326 5559
What is a dual diagnosis?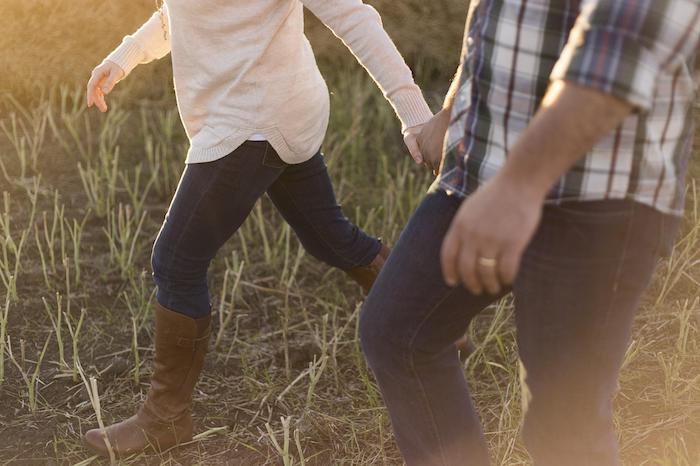 Dual diagnosis is the professional term used to refer to co-existing substance use problems and mental health problems. It is important to effectively recognise and diagnose so that your treatment in Herefordshire can be personalised to your needs.
If treatment is not tailored or your mental health problems are not taken into consideration, it can cause rehab to be ineffective and your overall chances of relapsing to increase.
At OK Rehab, we take dual diagnosis treatment very seriously and work with experienced professionals who know how to deliver the best treatment possible.
Whilst it may feel isolating to receive a dual diagnosis, many people with substance use disorder also struggle with a co-occurring mental health disorder such as depression, post traumatic stress disorder (PTSD), bipolar disorder, borderline personality disorder, obsessive compulsive disorder (OCD) or schizophrenia and anxiety.
Attending rehab in Herefordshire is your best chance of healing and receiving bespoke treatment. Many of our team members can speak from experience, having stood in a similar position to you in the past.
You will get a psychiatric assessment by a psychiatrist upon entry to rehab, where they will work out if you need any psychiatric treatment.
Will my drug and alcohol rehab in Herefordshire offer relapse prevention?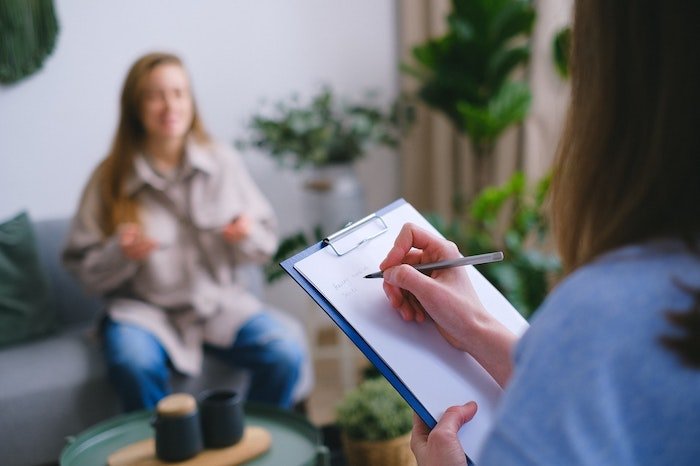 By opting for treatment in Herefordshire through OK Rehab, we will ensure you receive relapse prevention care.
Relapse prevention care can help you to manage triggers and cravings once you return home. Before treatment ends you will create a relapse prevention document.
This helps to detail all information about your addiction, your plans for your return home, and additional details of your coping mechanisms.
Relapse prevention documents also contain useful strategies to help should you feel that a relapse is possible. Strategies such as HALT are included to help you evaluate which of your needs are not being met.
HALT stands for Hungry, Angry, Lonely, Tired. It asks you to check in with your needs and consider why you are wanting to relapse.
We understand that a relapse isn't a one-time event but an amalgamation of multiple factors including physical and emotional feelings. Relapse prevention can also help your support network understand how to offer their support.
To begin your recovery journey today, call our 24-Hour Helpline: 0800 326 5559
Continued support in Herefordshire once treatment is complete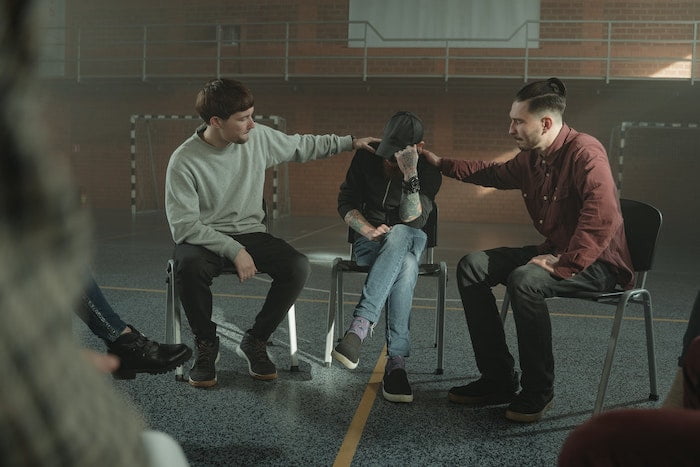 At OK Rehab, we believe it is important for clients to understand the continued support available to them once their programme is complete.
We can recommend local groups in the Herefordshire community that can help to offer advice and support should you need it.
Groups such as:
Are all available in Herefordshire and can help to provide support not only for yourself but for your family and friends too. Some of these groups offer online support sessions making it easier to access if you are unable to attend physically. You can practise giving yourself over to a higher power in order to help with sobriety.
We can also help you to source continued outpatient treatment in Herefordshire should you require it. A major benefit to accessing private treatment is that once your programme ends, you will be able to attend therapy sessions each week at your chosen facility.
This is why we recommend that clients recover close to home in Herefordshire. Localised recovery helps to keep motivation high during and after treatment.
It also makes travelling to a treatment centre a lot easier if it is close to where you live.
Organisations that can also offer you free advice include NHS Foundation Trust, Turning Point, We Are With You, National Association for Children of Alcoholics, Change Grow Live and Alateen.
You can also reach out to helplines, including Mind UK, YoungMinds, Rethink Mental Illness, Samaritans and Papyrus, SMART Recovery
Rehabs and organisations are advised by the American Society of Addiction Medicine and the National Institute for Health and Care Excellence so you are in fantastic hands with person-centered care.
You may get access to sober living houses as part of your aftercare after you leave rehab to help you maintain your sobriety and help with relapse prevention.
For a helping hand with starting your treatment programme, call OK Rehab today to speak to someone who can help.
What is an addiction?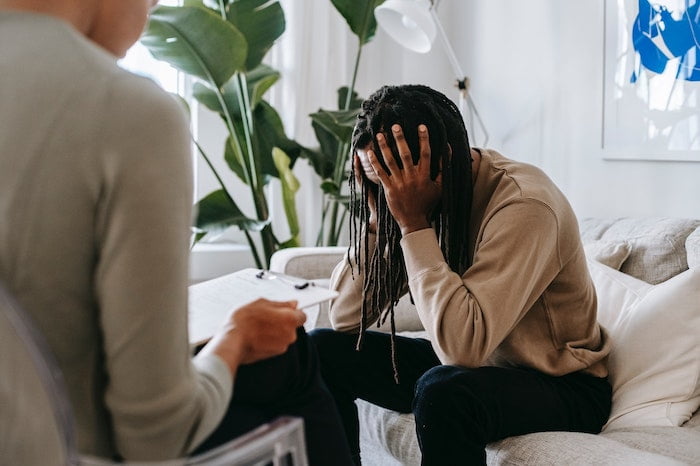 Addiction is defined as "not having control over doing, taking or using something to the point where it could be harmful to you".
It is most commonly associated with drugs, alcohol, gambling, nicotine, and now even computer games. However, it's possible to be addicted to quite literally anything, such as work, collecting certain items, shopping, and the internet. The main distinction between these addictions is the harm they cause.
Addiction is not just something that impacts the body, but also the brain too, which is why professional treatment strives to heal both aspects. Detoxes and medication for the body, with therapy and counselling to help ease the psychological ramifications of addiction.
What causes addiction?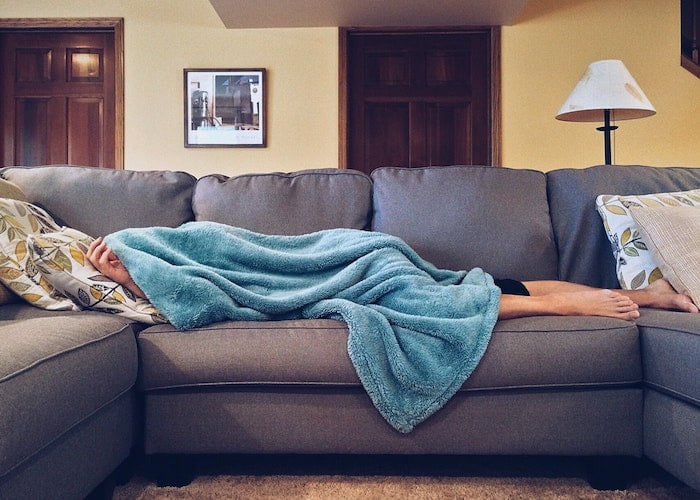 Addiction is all about the 'high'.
With addictions such as shopping or collecting items, the high is the buzz of excitement you may feel from getting a new thing, with work it may come from completing a tough task, but with drugs and alcohol, it is much more internal.
Drink and drugs alter the way you feel, both mentally and physically, by releasing chemicals into the bloodstream and brain. This works to make you feel less stressed and more relaxed.
For those trying to cope with any number of 'triggers', such as traumatic events, dysfunctional families, abusive partners, pressuring friends or just general stresses of day-to-day life, using a substance to do so can quickly turn into a bad habit.
The constant need to recreate this feeling and also not wanting to experiencewithdrawal symptoms can lead to this unhealthy habit becoming a serious and dangerous addiction.
An addiction can get even more out of control as it continues, as the body's tolerance for the substance increases with each use, meaning individuals have to up the dose each time in order to achieve the same high that they have grown accustomed to.
To begin your recovery journey today, call our 24-Hour Helpline: 0800 326 5559
When should I seek treatment?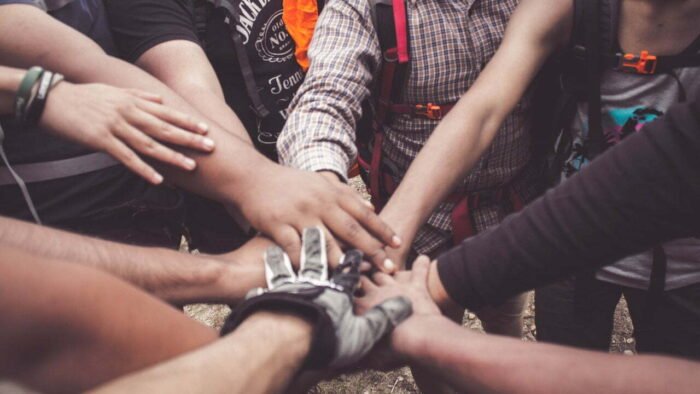 Many who are dealing with a drug or alcohol addiction struggle to decipher when the right time is to reach out for help, and many believe that only the most severe addictions actually require this help.
This is not true at all, and professional treatment such as treatment that is administered through residential rehab programmes can be beneficial to anyone suffering from an addiction, no matter the seriousness of the case.
There is no checklist you have to fulfil in order to require rehab; whether you have been struggling for years, have tried many times to quit before but have failed, or are only now beginning to see signs of an addiction crop up in your life, you should be seeking professional and medical treatment.
The earlier we catch an addiction, the quicker recovery is usually reached, and there is a much lower chance of long-term damage being inflicted on your body. Because of this, we recommend reaching out as soon as you admit to yourself that you may be dealing with an addiction.
If you're still unsure as to whether or not what you are experiencing is in fact an addiction, ask yourself the following questions:
Are you more on-edge, angrier or easily agitated than usual?
Is the substance you use and when you will next use it all you can think about?
Are you experiencing heightened symptoms of an existing mental health condition, such as depression or anxiety?
Do you struggle to focus on anything else if you are not using the substance?
Has your appearance changed drastically recently?
Have you lost weight unexpectedly?
Is your sleeping pattern unusually disturbed, or are you having trouble sleeping altogether?
Do you experience withdrawal symptoms when you have not used the substance for a short period of time? (Symptoms can include muscle pain, nausea, headaches, dizziness, fatigue, mood swings, and shaking)
Have you noticed your tolerance for the substance you use increasing with each use?
Because of this, have you continued to up the dose each time you use it to achieve the same effect?
Are you more withdrawn in your social and work life than usual?
Are you avoiding important responsibilities that you used to perform with no problem?
Do you have a secret stash of the substance hidden away somewhere?
Are you lying about your use of the substance to loved ones?
Are you denying help from loved ones?
Are you lashing out at loved ones when they express concern over your use of the substance?
Those are a few of the signs and symptoms of addiction, split into how they can impact your life mentally, physically, and socially. If you answered yes to a number of them, it may be time to seek help with OK Rehab, and consider attending a drug and alcohol rehab in Herefordshire.
What happens in rehab?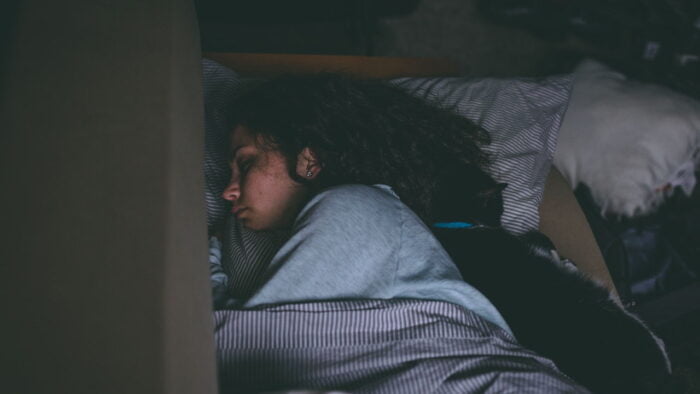 Whilst we cannot detail exactly what your time in rehab will look like due to every client having different needs and therefore requiring different treatments than others, we can briefly lay out the general processes to expect:
With our help, you will be admitted to your chosen facility, whether that be a drug and alcohol rehab in Herefordshire or one further afield. Upon arriving, you will meet the team and will likely be shown around where you will be staying for the next few weeks.
You may meet with a doctor, who will further evaluate the state of your mental and physical health, which will help us and the team determine which treatments you should receive.
If you have not detoxed already, you will undergo a drug and alcohol detox. This is a daunting step in the journey to recovery, but a necessary and important one if you wish to help heal your body from the toxins that substances leave behind.
Whilst undergoing a detox, you may experience several side effects of withdrawal. If needed, you will be prescribed medication to ease these symptoms until they subside.
After the detox phase, you will be ready to begin to take part in the therapy and counselling sessions that have been recommended with your needs in mind. There are many types of therapy, and most work better when combined with others, as each therapy aims to work on different aspects of recovery and preparation for a substance-free life.
What treatments will I receive?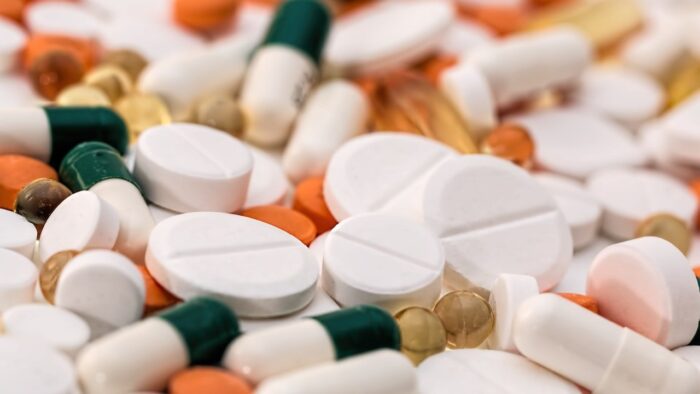 Some forms of therapy you might encounter in rehab includes: Cognitive Behavioural Therapy (CBT), Dialectical Behavioural Therapy (DBT), family therapy, group therapy, individual therapy, art therapy, acceptance and commitment therapy, and motivation enhancement therapy.
There are also other methods of treatment that you may take part in during your stay in rehab, such as contingency management, which rewards desired behaviour with incentives like money and prizes.
Through multiple combined therapies and other treatments, you will be able to come to terms with your addiction as an illness, understand what led you here, identify triggers and root causes of your addiction, learn to avoid them, discover healthier coping techniques to replace the old ones, learn to control yourself around substances, and overall prepare for life back home.
What happens after rehab?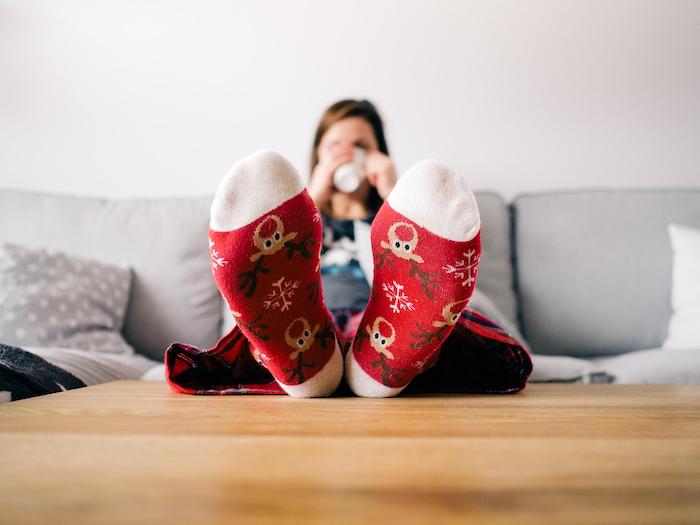 Eventually, you will be ready to leave the care of your chosen rehabilitation facility.
This is not where the hard work ends, and after you leave the responsibility to ensure your recovery is continued will fall to you.
This may seem like a lot of pressure, but we ensure no client leaves rehab without being deemed ready to do so, and you will receive a bespoke aftercare plan which will guide you through life back in the real world. This plan will also detail everything you have learned during your time in rehab, and can be referred back to at any time.
If you do ever require further support, our helpline is always open, and sometimes additional appointments can be made for you at your chosen clinic if necessary.
We suggest taking up new hobbies to improve your overall mental health and lift you out of old, unhealthy routines and habits.
Examining the social groups you surround yourself with is also a good idea; ask yourself whether the people in your life will support your recovery journey, or tempt you towards relapse. Make your recovery a priority, and try to alter aspects of your life that are potentially harmful to your wellbeing.
To begin your recovery journey today, call our 24-Hour Helpline: 0800 326 5559
How long will I be in rehab?
The average length of time of a residential rehab programme is around 28 days.
For the majority of clients, this is enough time to undergo a detox, experience withdrawal symptoms, partake in several therapies and counselling sessions and fully prepare for a drug and alcohol-free life back home.
Of course, this will not be the case for everyone, and there is no shame if you require longer than the expected time. This is usually down to many different aspects of you and your addiction that are out of your control, and a recovery is still possible regardless.
Equally, if you are someone who does not require the full 28-day programme, this does not mean you are 'cured' or that the work and effort can stop there. You will still need to remain vigilant throughout your recovery at home, and be aware of possible signs of a relapse.
If you wish to know more about our services or would like to start an enquiry for yourself or a loved one, call us today on 0800 326 5559, or fill in our online form to receive a callback.
References
[1] Alcohol, smoking and drugs https://understanding.herefordshire.gov.uk/lifestyles/alcohol-smoking-and-drugs/
[2] Drug-related deaths in Herefordshire hit highest level since 2015 https://www.herefordtimes.com/news/18797358.drug-related-deaths-herefordshire-hit-highest-level-since-2015/