Are you located in the Cambridgeshire area and are wanting to seek help for your addiction?
OK Rehab can offer you help and specialised support, allowing you to progress into recovery as soon as possible.
By getting in touch with us today we can help you take back your life and strive towards a brighter future.
When you reach out to us an advisor will initiate a short assessment that allows us to gather information about your addiction. In turn, this then means we can select treatment options best suited to your needs.
To begin your recovery journey, call our team today on 0800 326 5559
What Is Addiction?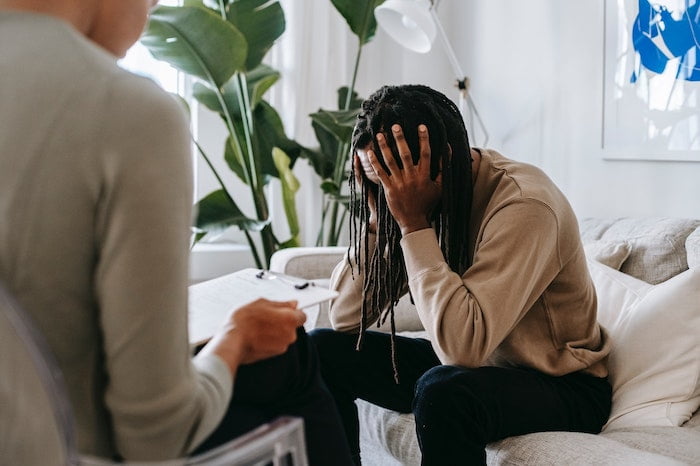 Addiction is defined by the NHS as 'not having control over doing, taking, or using something to the point where it could be harmful to you'. This is often a gradual decline, meaning your addiction can progress without you or those around your realising the severity.
Addiction is a chronic dysfunction, meaning the brain craves substances and rewards itself when the specific substance has been consumed.
Whilst this feels good, for people struggling with addiction it can quickly become dangerous and fatal.
What seems like a fun experiment with substances can soon creep into a dependence treatable only by specialist medical care.
Addiction Statistics In Cambridge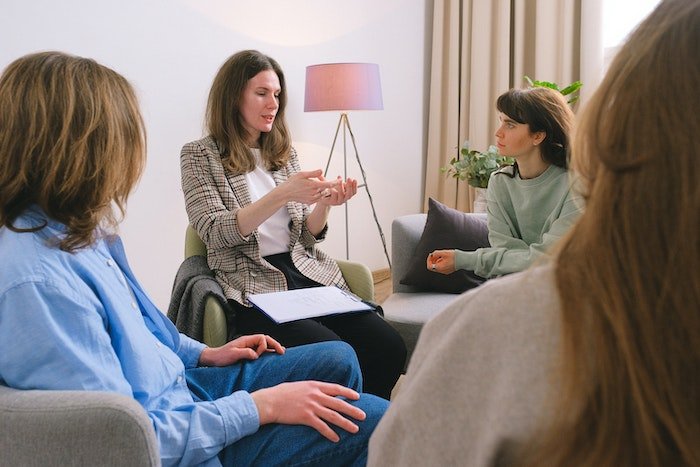 The main area of concern in terms of drug and alcohol abuse in Cambridgeshire is in the student city of Cambridge.
Hospital admissions for alcohol-specific conditions in Cambridge in 2016/17 were higher than both the national average and the rate for the county of Cambridgeshire.
The rate of hospital admissions for alcohol-specific conditions for under-18 males in Cambridgeshire was significantly higher than the national average.
The overall statistics for hospital admissions for mental disorders due to excessive alcohol intake was lower overall in Cambridgeshire when compared nationally, although once again the city of Cambridge reported figures well above the average for England.
What Options Do I Have For Treatment?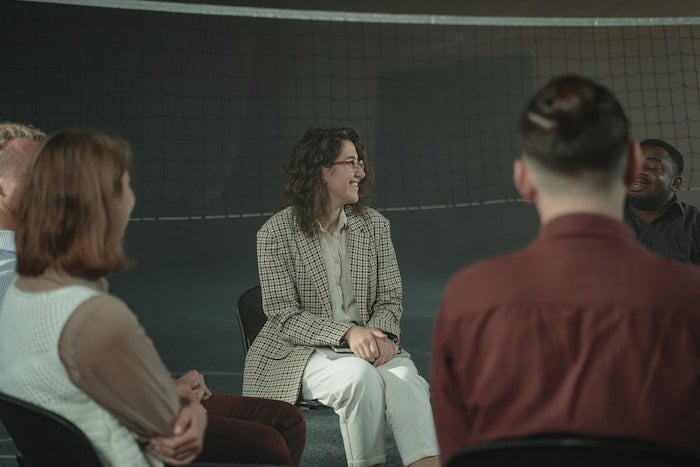 There are many treatment options available in the Cambridgeshire area including:
Outpatient treatment programmes require the patient to attend a clinic during the day. Usually, after treatment at a residential facility has ended, your clinic will offer outpatient care in the form of weekly therapy sessions.
If your addiction is classed as not severe or life-threatening, outpatient treatment will be offered to you.
Inpatient treatment means you will live in a residential clinic, for what is usually a stay of 28 days though this could be shorter or longer depending on your specific treatment plan.
This is usually thought of as the most effective form of treatment and has the highest rates of successful recovery.
Choosing to attend residential rehab means you can leave behind distractions and triggers that may be found at home and allow yourself to recover in a luxurious clinic with around-the-clock care from trained medical professionals.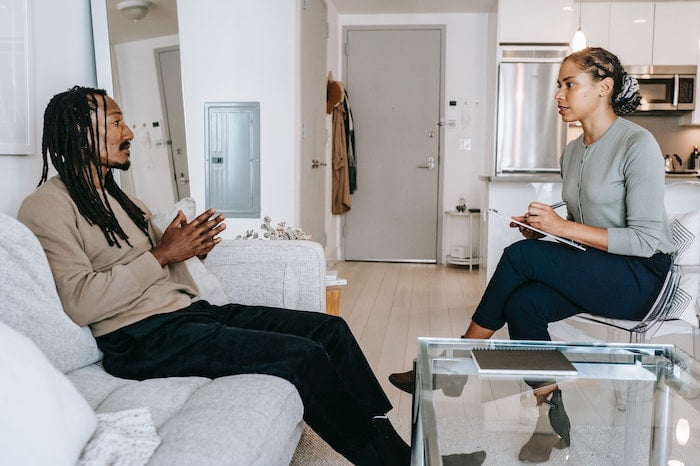 Other forms of treatment include at-home detox programmes.
This type of programme may be offered to you if you cannot commit to the full-time regime of rehab. If your addiction is severe, this type of treatment will not be effective, and we advise you to enter residential rehab to ensure you can recover safely and effectively.
Home-based programmes are often offered to those suffering from mild addictions and can be used in conjunction with outpatient treatment, meaning the patient can attend therapy and counselling to make the treatment as beneficial as possible.
To learn more about your treatment options in Cambridgeshire, call us on 0800 326 5559
Should I Attend Rehab?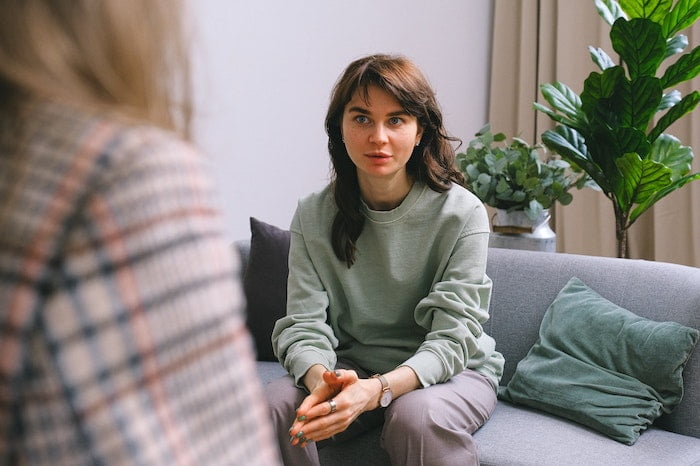 Attending rehab can be life-changing in the best ways for both your body and mind.
At OK Rehab we know it can be incredibly difficult to acknowledge that you have a problem. Admitting that you do can be considered the first step toward life-long recovery.
If you feel like you are ready to seek help for your addiction there is no better time to seek help than today.
With addiction, seeking professional help and accessible treatment options are the only way to get better. Whilst the NHS offers free services for drug and alcohol addiction, they are often very limited and result in long waiting lists.
Addiction needs to be dealt with immediately, which is why many choose to opt for private treatment such as ours.
Once you can accept that you have a problem the next step is how you decide to get sober and abstain healthily. Take a look at the criteria below to consider if it is time to get help for your addiction.
Do you feel a lack of control?
Have you tried to quit but failed?
Do you experience cravings if you stop taking drugs or alcohol?
Have your personal relationships suffered as a result of your substance use?
Have you suffered from a loss of interest in things you once enjoyed?
Have you felt withdrawal symptoms physically and mentally?
If you have answered yes to any of the above questions, we advise you to immediately get in touch with us to discuss admission into a residential facility in Cambridge.
Even if you don't believe you are suffering from a severe addiction, we would still recommend you seek help for your substance abuse before it becomes an addiction.
Am I Addicted? – The CAGE Questionnaire For Addiction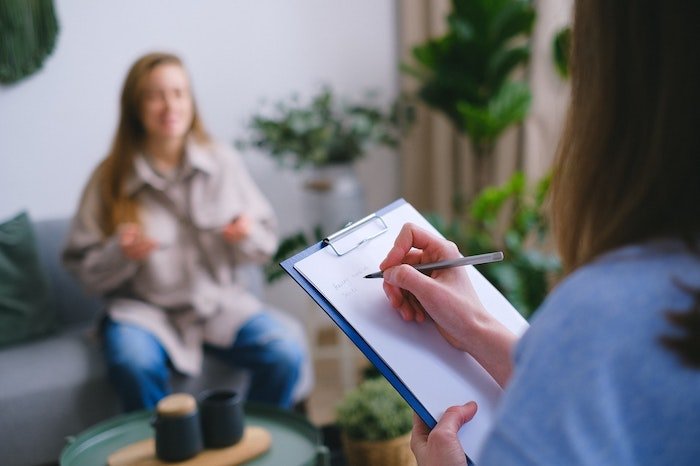 It is difficult for some people to assess whether they are consuming substances on a level that may be considered harmful, as they may be functioning quite adequately.
There are brief screening tools available to help inform people whether they may be consuming substances at high levels that may negatively impact their health.
CAGE is a screening tool that only consists of 4 questions, and if a person answers YES to 2 or more of these questions then they should seek a further, detailed assessment to see if they may have a substance addiction.
CAGE merely provides an indication to people about the level of their substance misuse and does not offer a diagnosis of an addiction, for a full assessment people should consult with medically qualified professionals.
If you're concerned about your addictive habits and want help in Cambridgeshire, call us on 0800 326 5559
Staging An Intervention In Cambridgeshire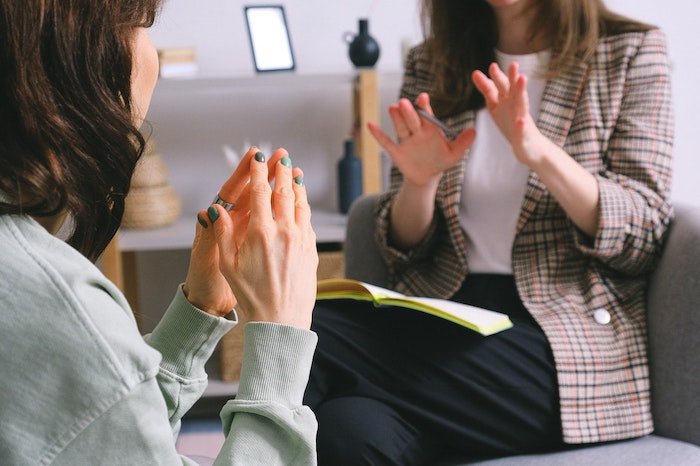 An intervention is a structured conversation between loved ones and a person struggling with addiction. This conversation is usually supervised by a professional interventionist.
You may have tried to talk to a loved one or friend in the past about their addiction but were shut down. A group intervention can be beneficial as the intervention specialist can mediate the conversation as well as supply professional information regarding addiction and rehabilitation.
Before you stage an intervention, it is important to learn and rehearse what you want to say.
Your goal is to see the individual into recovery, so you must learn specific ways to try and convince them to seek help. Interventions can help trigger a 'moment of clarity,' and by doing this in a group setting you can help the inflicted individual see the damage their behaviour has had on themselves and those around them.
We know this is tough, but we also offer support for friends and family of those struggling with addiction.
If you need help or simply want more information about staging an intervention, call us today on 0800 326 5559
CRAFT Intervention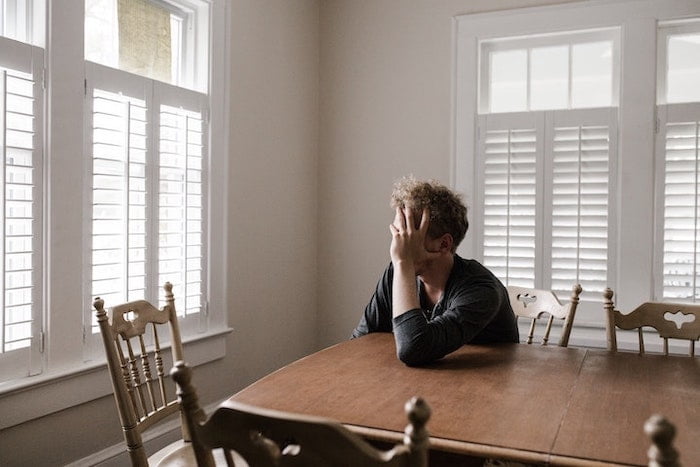 There is one intervention called the Community Reinforcement And Family Training (CRAFT) which is an example of such a subtle strategy that is implemented over several weeks.
The premise behind the CRAFT approach is that the substance user in the family can be persuaded into treatment by the reaction of their family members to their substance-related behaviour.
They are likely to reconsider their refusal to engage in treatment if family members begin to reprimand their substance-taking behaviour by refusing to spend time with them or treating them less favourably.
Do I Really Need Help?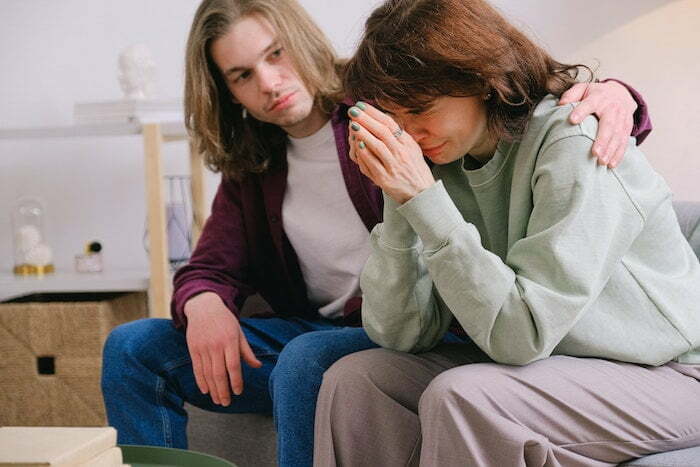 Many people struggling with addiction still perform high-responsibility roles. This could be in terms of their career or perhaps in family life. Although you may be able to maintain aspects of your lifestyle, you can still struggle with severe substance abuse issues.
This is often known as being 'high-functioning' and can mean you are living a double life.
One of the biggest issues high-functioning people struggle with is denial. Having many responsibilities and managing them successfully may make you feel like you are in control of your life.
This is dangerous as your addiction could be a lot worse than you think.
Often with these kinds of people, it takes a life-changing event for them to see how severe their addiction is. Don't wait for something serious and dangerous to happen, seek help now.
If your addiction isn't classed as severe you may be offered outpatient treatment.
This means that you can still attend work and don't have to take time off. This can be beneficial if you work full time, however we still urge you to seek the correct form of treatment by getting in touch.
To begin your recovery journey in Cambridgeshire today, call us on 0800 326 5559
How Much Does Rehab Cost In Cambridgeshire?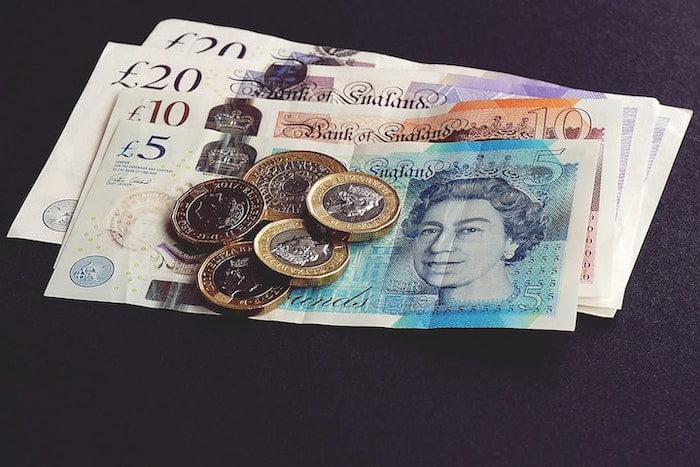 The cost to receive inpatient treatment at a rehab centre in the UK on average is in the region of £500 per day, which for a one-month stay would cost up to £14,000.
The treatment could be more or less depending on the specific rehab centre the client would select, the resources and services they require, and whether they stay in a single or multi-occupancy room.
The cost can range from £1,000 a week at the lower end of the scale, to £10,000 per week at the higher end of the scale.
There may also be different payment options available to spread the cost over a longer period.
Anyone requiring detox treatment may be required to pay £1,500 to £2,000 for this procedure, and there is the opportunity to receive this as an outpatient.
For a more accurate estimation of the cost of treatment in Cambridgeshire, call our team today on 0800 326 5559
Is Drug And Alcohol Rehab Covered By Health Insurance?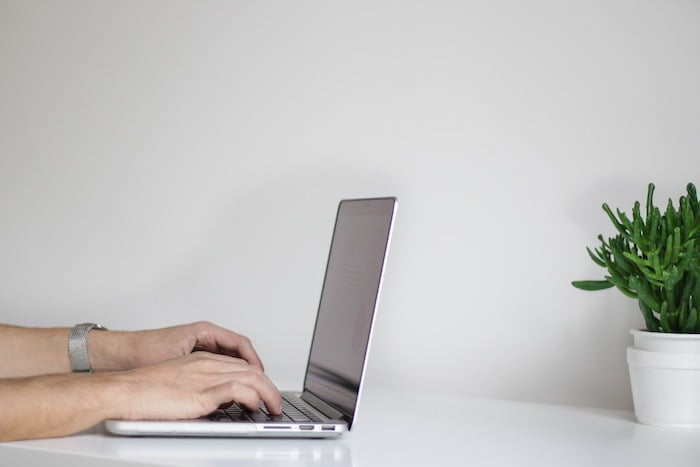 There are health insurance policies out there offered by many main healthcare providers such as BUPA and Aviva that cover treatment for alcohol and drug rehab.
The majority of these policies should cover the essential, basic treatments for a range of addictions such as medical detox treatment, 1-1 therapy and a stay at a residential rehab location.
These are considered vital areas of treatment and although many other services and resources could also help improve clients' mental health, such as recreational activities and masseurs,
It is likely that these will be viewed by health insurance providers as non-essential or luxury services and will therefore not be covered on their policies.
It is good practice to contact an agent from your health insurance provider to find out the specific terms of any policy that you intend to take out so that it is clear which treatments are covered by the policy and which are not.
For guidance on using insurance to access rehab in Cambridgeshire, call our team on 0800 326 5559
NHS Or Private Rehab In Cambridgeshire?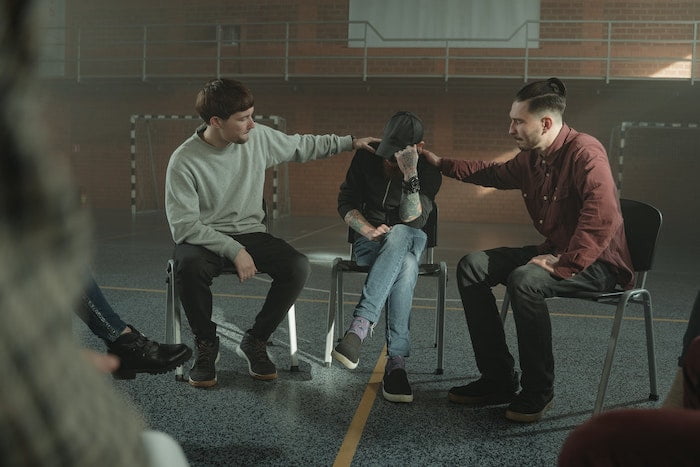 The NHS prides itself on the notion that it offers free treatment for people in need of help for various physical and psychiatric disorders, and this certainly applies to clients diagnosed with SUD.
However just like many other NHS treatments, there are likely to be delays in clients being able to begin treatment, and clients will be placed on a waiting list, as there have been funding cuts to many addiction services over recent years.
Because of these cuts and long waiting lists, it is more likely that the majority of people who apply for NHS-funded treatment will be allocated funding for outpatient treatment rather than for treatment in a specialist residential setting.
Funding clients for outpatient treatment is more cost-effective as it means more people in need of treatment will receive the treatments they require to help the, recover.
There may not be many cases of NHS funding inpatient treatment, although they may award some clients with partial funding to cover a proportion of their treatment costs.
Anyone seeking to apply for NHS funding should contact their GP to discuss their options, build good relationships with any healthcare and mental health professionals, and show a commitment to their recovery and document all the evidence they have which reinforces that commitment (e.g. attending therapy sessions).
Free and NHS run services in Cambridgeshire include:
1. Change Grow Live Cambridgeshire
Address: Mill House, Mill Road, Cambridge, CB1 3DF
Telephone: 0300 5550101
Website: https://www.changegrowlive.org/drug-alcohol-service-cambridgeshire/cambridge
2. Cambridge CAMHS
Address: Brookside Family Consultation Clinic, 18a Trumpington Road, Cambridge, CB2 8AH
Telephone: 01223 465100
Website: https://www.cpft.nhs.uk/service-detail/service/child-and-adolescent-mental-health-services-camhs-63/
3. CASUS
Address: 152-154 Mill Rd, Cambridge, CB1 3LP
Telephone: 01223 214614
Website: https://www.cpft.nhs.uk/search/service/cambridgeshire-child-and-adolescent-substance-use-service-casus-180/
4. Turning Point – Cambridgeshire and Peterborough
Address: Office 44 Pinnacle House, Newark Road, Peterborough, Cambridgeshire, PE1 5YD
Telephone: 01733 857870
Website: https://www.turning-point.co.uk/
Private Treatment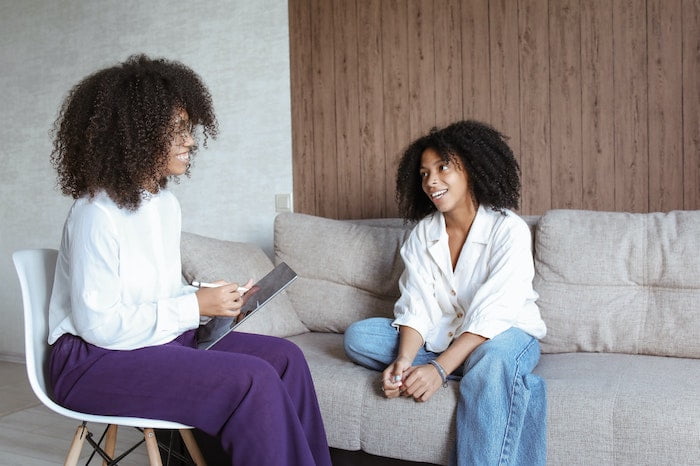 Clients that can pay for their treatment will be able to access a greater range of services at rehab to boost their chances of recovery and make their stay more comfortable. For example, a higher-quality menu, larger, private rooms and access to leisure facilities.
Private clients will be able to have most if not all of their treatment needs met and have the psychological therapies that will benefit them, as opposed to the types of therapies that all NHS-funded patients receive.
They will also be able to have more intense treatment and regular individual therapy sessions.
Privately funded clients can also begin their treatment programmes immediately as they do not need to wait for their funding to be approved.
If you're looking for guidance choosing between NHS and Private rehab in Cambridgeshire, call us on 0800 326 5559
How Long Does Rehab Last?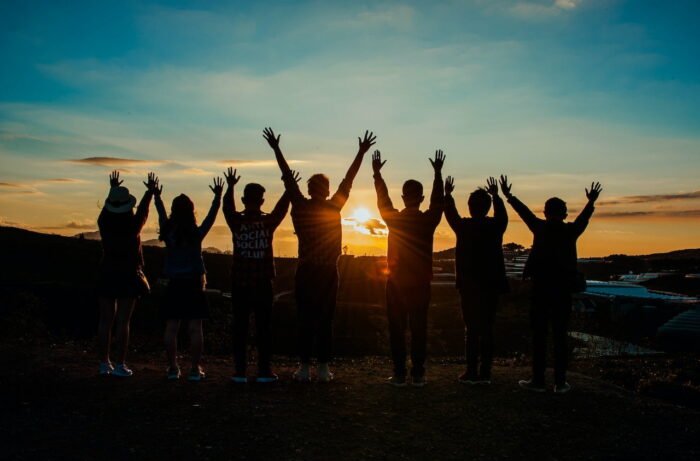 As a general rule, most clients attend residential rehab for 28 days.
This is regarded as the amount of time that is required to allow clients to process all the information and engage in all the therapeutic exercises necessary to elicit a positive psychological transformation.
Clients who have a greater budget may extend their stay by 2 weeks or longer, and those clients who require detox treatment for alcohol or opioid dependence may also need to stay for 2-3 weeks extra, taking the duration of their stay to approximately 6 weeks.
Alcohol Detox & Rehab In Cambridgeshire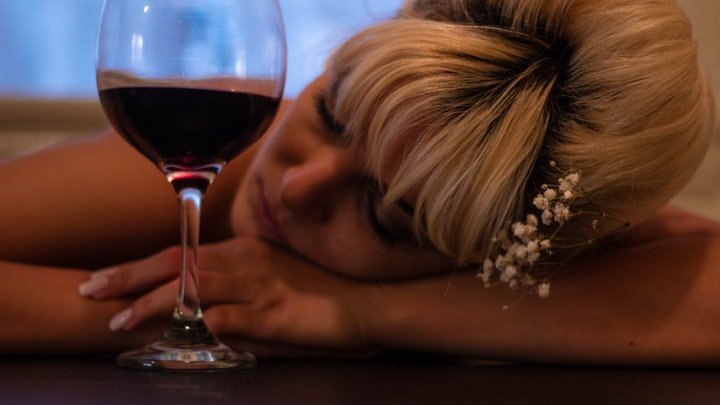 There are excellent detox treatment services in Cambridgeshire that offer medical detox and psychosocial treatments for alcohol dependence.
Alcohol is a very potent substance that does have a significant effect on the biology of our brains and central nervous system.
Over time the body and brain do adapt to its presence, building up a tolerance and subsequently requiring more alcohol for the same effects.
If a person suddenly stops taking the drug, the whole body responds erratically and withdrawal symptoms appear.
In the case of alcohol this includes:
Low mood
Anxiety
Irritability
Feeling sick
Insomnia
Seizures
Tremors.
A commonly used substitute drug to assist alcohol withdrawal is Librium, which contains chemicals with anti-convulsant properties that will prevent any seizures from arising whilst the level of alcohol in their body is being reduced.
As soon as the patient is on a steady physical foundation, they can start the psychosocial elements of their treatment programme.
To learn more about alcohol rehab in Cambridgeshire, call us today on 0800 326 5559
Drug Rehabilitation Treatment For Heroin Addiction In Cambridgeshire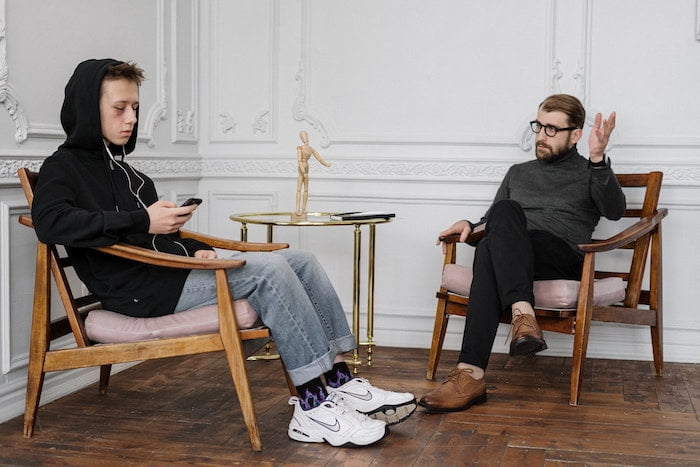 Heroin is an opioid drug and is highly addictive and extremely dangerous.
As heroin causes a high degree of physical dependence our clinics use substitute drugs such as methadone and buprenorphine to slowly ensure that the level of heroin in the body is reduced without the client experiencing uncomfortable withdrawal symptoms.
Withdrawal management advice is also provided by our rehab staff to ensure clients are suitably educated to deal with the range of uncomfortable withdrawal symptoms they may experience.
Research has indicated that pharmacological interventions on their own are insufficient for sustaining recovery, and that psychosocial interventions are vital for clients to ensure they avoid relapsing.
To learn more about heroin rehab in Cambridgeshire, call us today on 0800 326 5559
Drug Rehabilitation Treatment For Cannabis Addiction In Cambridgeshire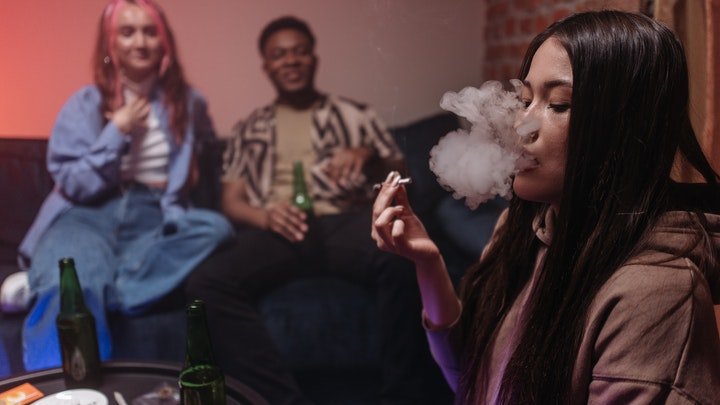 Cannabis is a very common drug to be addicted to and even though it is not perceived as harmful as other substances it can still severely disrupt a user's perception and cognition and cause a deterioration in their mental health.
There is no medical detox procedure available for cannabis addiction due to its chemical properties and the fact that any withdrawal symptoms that clients tend to experience when ceasing the drug are relatively mild.
If any of these become too uncomfortable, then our rehab staff will be able to offer advice on how to lessen their effect.
The main focus of the treatment will involve encouraging each client to contemplate the reasons for their psychological dependence on cannabis in individual or group therapy.
People take cannabis to relax, or as a form of stress relief so they may be asked to consider the reasons why they were stressed or anxious and needed to take substances.
To learn more about cannabis rehab in Cambridgeshire, call us today on 0800 326 5559
Drug Rehabilitation Treatment For Cocaine Addiction In Cambridgeshire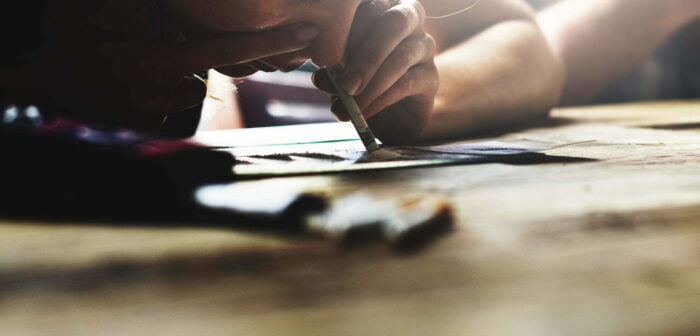 Cocaine is a drug that features in the stimulant class of drugs and tends to speed up and energise people who consume it.
Cocaine is an addictive drug, but luckily the success rate for people who attempt to give up the drug is quite high.
There is no pharmacological intervention (detox treatment) for cocaine addiction so the primary area of focus for clients seeking to overcome cocaine dependence involves education and emotional support.
The uncomfortable withdrawal symptoms people experience when ceasing cocaine include:
Irritability
Low mood
Headache
Fatigue
Depression
Insomnia.
Our rehab staff will be able to recommend certain withdrawal management strategies that will minimise the effects of these negative symptoms.
Clients will also be able to explore the emotional and behavioural reasons for their addiction in group and individual therapy and will follow the 12-step programme as part of their treatment.
To learn more about cocaine rehab in Cambridgeshire, call us today on 0800 326 5559
Types Of Therapies On Offer In Cambridgeshire Rehab Settings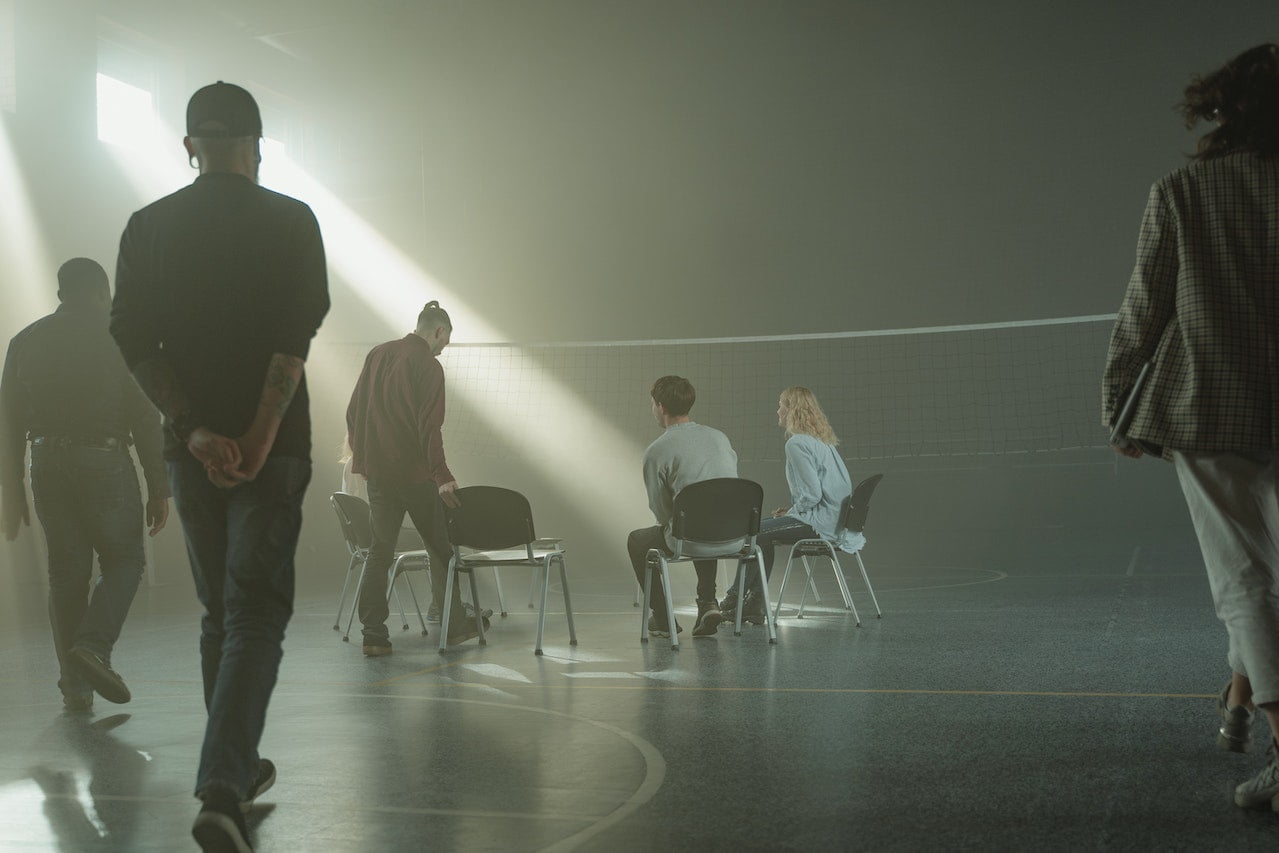 Our rehab centres offer a range of psychological therapies in their treatment programmes, delivered by qualified and experienced professionals.
Cognitive Behavioural Therapy (CBT)
CBT is an excellent therapy for changing clients' negative thought patterns, irrational beliefs and the way they view themselves.
Thoughts have a strong influence in determining our emotional state and subsequent behaviour, and developing negative thought patterns can severely limit a person's capabilities
CBT, therefore, is a key therapy in helping people feel better about themselves. CBT can also change people's attitudes towards drugs and alcohol which can help them to give up substances.
Dialectical Behavioural Therapy (DBT)
DBT can play a key role in helping clients develop the necessary cognitive and emotional skills to aid their recovery.
By working with a DBT therapist, clients will be able to understand the nature of their emotions and learn to develop strategies to deal with challenging emotions.
Whereas previously they may have chosen substance use to handle these difficult feelings, clients will now be able to use their newly found cognitive skills to tolerate these emotions.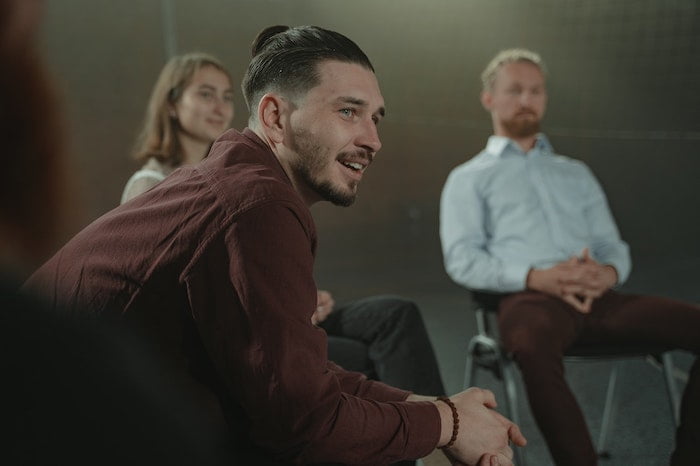 Acceptance and Commitment Therapy (ACT)
ACT is borne out of CBT and is a therapeutic technique that uses aspects of mindfulness and acceptance principles to provide clients with a greater range of psychological flexibility at their disposal when responding to various situations.
The main goal of ACT is to reduce the influence that the verbal process has on human cognition, which tends to lead to avoidant behaviour and to respond more authentically in a way that is aligned with a person's true values.
Brief Intervention Therapy
Brief intervention therapy aims to provide clients with key information about an aspect of their substance use and to use this information to engage them in a dialogue that will hopefully lead to a change in their behaviour.
Even though these are brief sessions they can be very powerful if the therapist can present the information in a way that strikes a chord with the client.
If they can just engage in conversation with the client, then the behaviour change process is underway as research has shown that verbalising thoughts and feelings can be a prelude to behaviour change.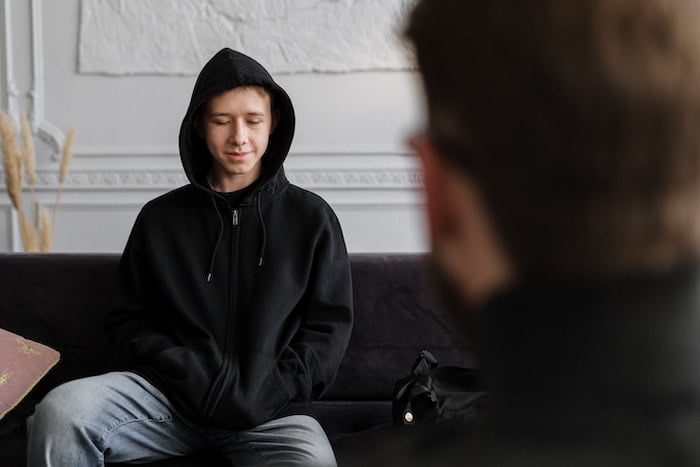 Motivational Interviewing (MI)
MI is in essence a behaviour change approach that aims to help clients work through any ambivalence they may be feeling during any stage of their treatment.
The role of the therapist in such situations is to build a strong therapeutic connection with the client by showing empathy and support and to facilitate a dialogue to try and get uncover the reasons for the client's resistance.
By verbalising their concerns, the client will come to understand the reasons for their resistance and work through them in the sessions with the therapist.
Group Therapy
Group therapy is a core element of any addiction treatment programme, this is down to the fact that the AA believe that the principle of fellowship plays a key role in recovery from addiction.
Group therapy sessions are, unlike AA meetings, facilitated by professional therapists who will be able to guide the interactions to ensure that all individuals work on their own personal challenges and that the group as a whole grows to such an extent that everyone in the group feels valued and feels a sense of belonging.
Group therapy provides people with an opportunity to gain valuable feedback on their processes and learn key social skills such as empathy and an appreciation of the viewpoints of others.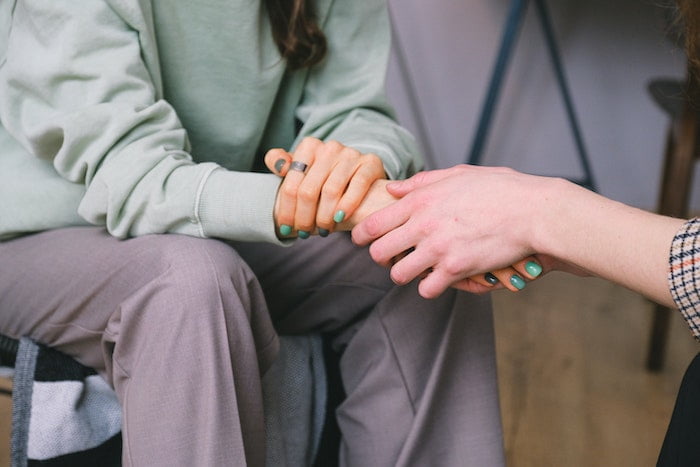 Individual Therapy
Every client entering rehab will receive a programme of individual therapy.
Our rehab centres throughout Cambridgeshire offer many forms of therapy on their treatment programmes such as:
Person-centred Therapy
Psychodynamic Therapy
Gestalt Therapy
Trauma-based Therapy
The form of counselling each client is offered depends on the recommendations of the practitioner who carried out the client's comprehensive assessment which investigated a client's circumstances and life experiences.
Whichever therapy they receive will enable them to process difficult experiences in their life and help them find the courage to move forward.
Family Therapy
This form of therapy advocates a systemic approach to understanding addiction, and in this case, the system is the family.
If any person has developed a psychological disorder this will affect other people in the family at an unconscious level, or it could be that the family dynamics themselves contributed to the development of a SUD in one of its members.
Engaging in family therapy will enable family members to understand the dynamics and relationships among its members and to correct any dysfunctional relationship patterns which will promote better communication.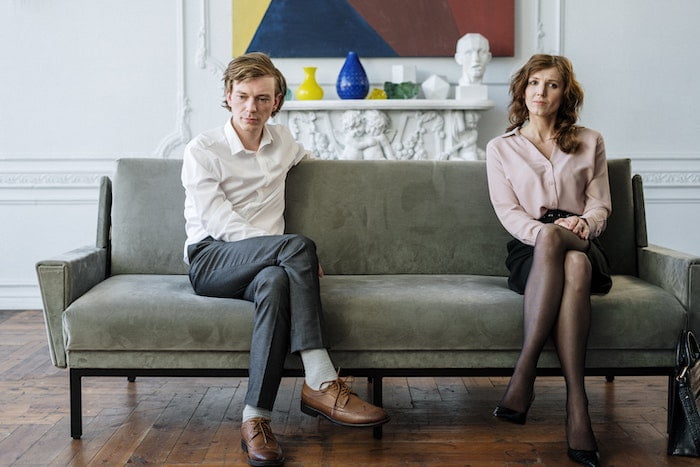 Co-Dependency Treatment
People who have been assessed as being co-dependent would benefit from psychological therapy that will help them understand their own needs and then subsequently work out how they can get these needs met without becoming too preoccupied with the needs of others, which is a common characteristic of co-dependency.
Co-dependent people tend to possess low self-esteem and find it hard to retain a balanced emotional state during their interactions with others.
Co-dependent clients will also benefit from cognitive-based therapies to help them to become more assertive, and transactional analysis to help them improve their relationships with other people.
Twelve-Step Facilitation Therapy (TSF)
The 12-step programme used by many drug and alcohol rehab services was borne out of Alcoholics Anonymous' 12-step philosophy, which has been seen to be one of the most significant contributors to a successful treatment outcome.
The 12 steps require clients to contemplate their life, relationships, philosophical beliefs and character flaws which will enable them to gain insight into the reasons for their addiction.
The 12 steps can take time to work through and in many cases, people may well be working on these for several years. Many of the reflective exercises and group sessions encountered in rehab will be geared towards 12-step work.
For more information about therapies available in Cambridgeshire, call us today on 0800 326 5559
Holistic Therapies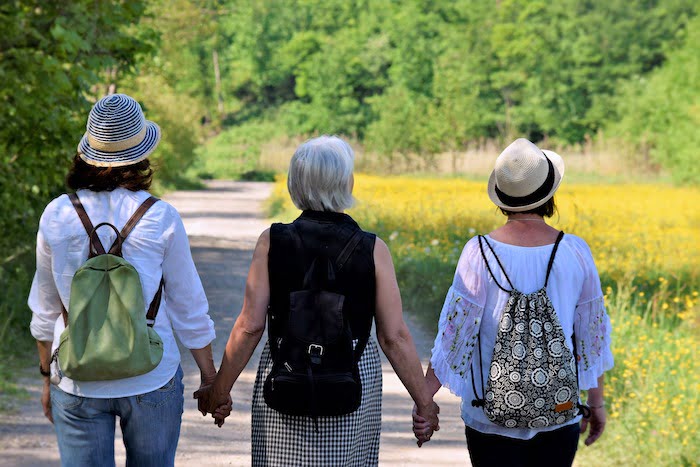 There are an array of holistic therapies that clients will be able to access. These provide an alternative therapeutical perspective to the more commonly used talk-based therapies that have traditionally featured heavily in drug and alcohol rehab.
Art Therapy
Art therapy allows clients to express unresolved emotions by channelling their unconscious thoughts into a visual form.
Research has indicated that art therapy helps clients process early traumatic experiences in their, lives as the parts of the brain a person engages with during the creative activities designed by the therapist can slowly begin to rebalance the areas of the brain that have been affected by trauma.
Art therapy has been seen to work well with many of the challenges faced by clients diagnosed with SUD.
Music Therapy
Music Therapists help clients process repressed emotions, helping them to improve their mental functioning and reduce their stress levels by devising a range of exercises for them to work through.
These exercises are related to musical concepts such as rhythm, tonality and melody.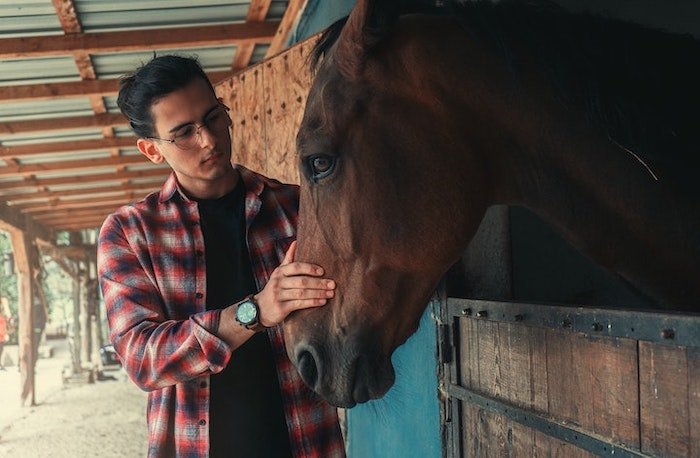 Equine Therapy
Clients receiving equine therapy can learn about their communication style through interacting with a horse, the therapist will guide your interaction and be able to assess your interaction style by the way the horse reacts to you.
Equine therapy has helped people improve their relationships, control stress and anger, and develop empathy for others.
Adventure Therapy
While this form of therapy may not be considered an essential treatment and is unlikely to be recommended for every individual, particularly those seeking treatment through NHS funding, it still offers many benefits for those who engage in this activity.
It is widely accepted that spending time in natural surroundings is very advantageous for our mental health, and it is this principle that is at the heart of adventure therapy.
Also, by taking part in a range of activities with others in these natural environments, participants can develop their practical and team working skills.
The Importance Of Dual Diagnosis For Co-Occurring Disorders At Rehab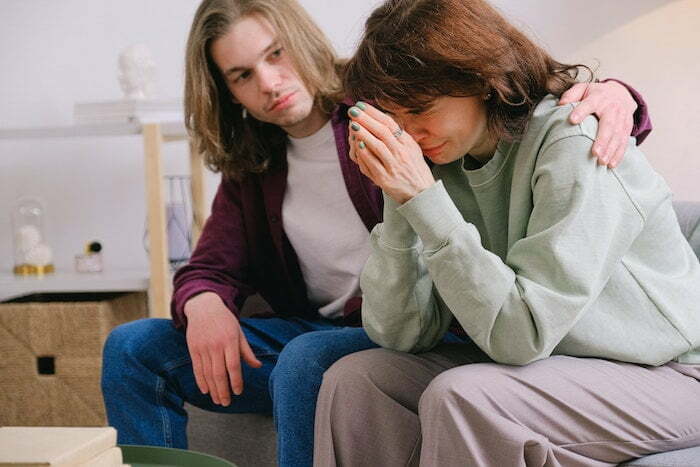 Addiction is a mental illness characterised by a physical dependency on a substance and an inability to control the intake of a substance.
It is, however, very common for people to also be diagnosed with one or more mental health conditions in addition to their addiction, and such patients are said to have a dual diagnosis.
It is also imperative that if rehab staff suspect that some clients are displaying symptoms of a mental health condition such as anxiety, depression or schizophrenia then they should receive an appointment to obtain an official diagnosis from a GP or psychiatrist as soon as possible.
This is very important as it could affect the type of treatment they receive.
All mental health conditions and SUDs are different and affect each other differently, so understanding the specific nature of each client's separate conditions will be of great assistance to substance misuse practitioners.
Many organisations across the UK offer free mental health support, whether you are also suffering from addiction or not.
Some of the most useful include Mind UK, Young Minds, Rethink Mental Illness, Samaritans and Papyrus.
To learn more about how dual diagnosis helps at rehab in Cambridgeshire, call us today on 0800 326 5559
How Rehabs Help With Relapse Prevention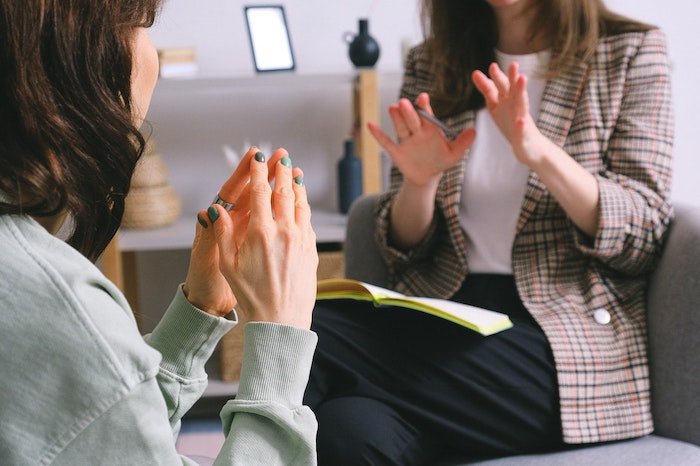 All clients attending residential rehab will only be there for 4-6 weeks, and part of each client's treatment plan will involve arming them with the cognitive skills they will need to implement when they return to back to their lives.
Any person diagnosed with SUD may be vulnerable to relapsing back into substance use if they encounter high-risk situations that may trigger their drug/alcohol use.
This could be hanging around with a certain group of friends, a specific location or a social event where alcohol features prominently.
Rehab clinics offer relapse prevention workshops where clients will be required to identify the high-risk factors that may make them susceptible to relapse.
The therapists working with clients in rehab will collaborate with them to draw up specific strategies that they can employ when they encounter such high-risk situations.
For more information about how Cambridgeshire rehabs can help you with relapse prevention, call our team on 0800 326 5559
Aftercare And Support Services Once Rehab Has Completed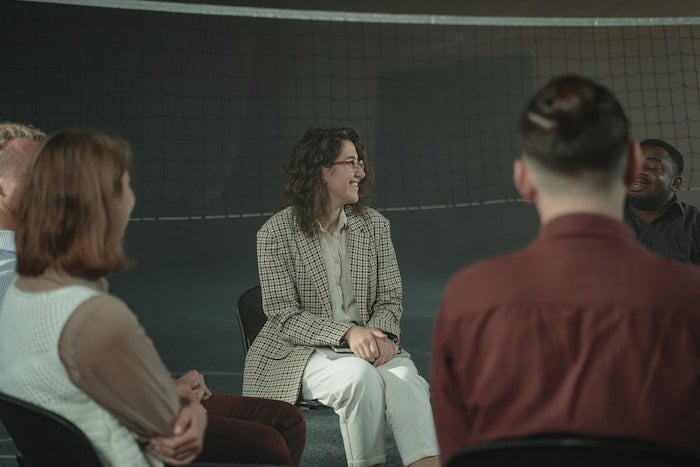 Many rehabs offer aftercare services to provide them with ongoing sources of support after they have left rehab.
These services will include 1-1 coaching and counselling sessions, refresher workshops to strengthen their relapse prevention and cravings resistance skills.
For those who have received NHS funding or have limited finances, the following sources of support are available.
Anonymous Groups
Anyone leaving rehab must continue attending support groups where they can maintain contact and support from members of their fellowship and continue their 12-step progress with assistance from their fellow attendees.
It's important for people who have left rehab to maintain strong bonds and retain the psychological support that can play a key role in their quest for abstinence.
Alcoholics Anonymous, Narcotics Anonymous, Cocaine Anonymous and Marijuana Anonymous all offer this superb level of support.
Al-Anon Family Group meetings
There are also support group meetings for family members of substance users to attend so they can access support, advice and guidance from people who have been through similar experiences. These can be invaluable as they seek to provide support for their loved one who is vulnerable to relapse after leaving rehab.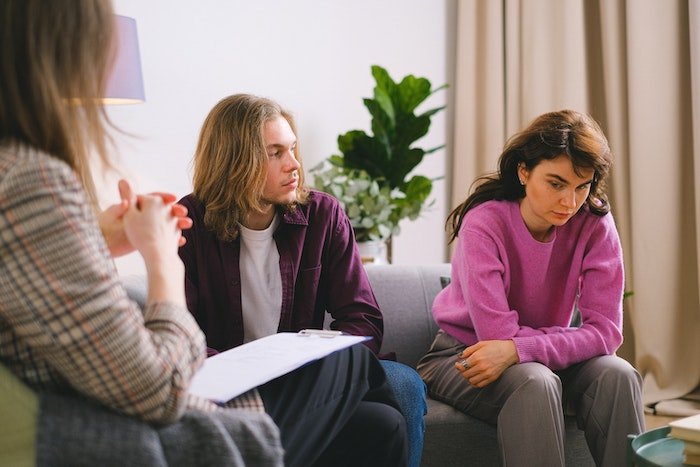 SMART Recovery
There is a charity called SMART Recovery which offers online support sessions to provide people with the cognitive skills necessary to enhance their psychological resilience and increase their ability to deal with emotions and cravings.
SMART Recovery adopts a strong personal development ethos and can facilitate all of its clients' self-development via its unique programme of exercises and activities.
Outpatient treatment via a local Drug & Alcohol team in Cambridgeshire
There will also be local services in Cambridgeshire that will provide psychological interventions, emotional support and education programmes that people who have left rehab can turn to if they wish to remain in contact with professional substance misuse relapse services.
These services could be NHS, local council services or charities that offer continued sources of support for anyone who has experienced addiction.
These organisations are aware of many drug and alcohol-related services that they can signpost people to whichever service will meet their needs.
Rehab In Cambridgeshire Is Your Best Option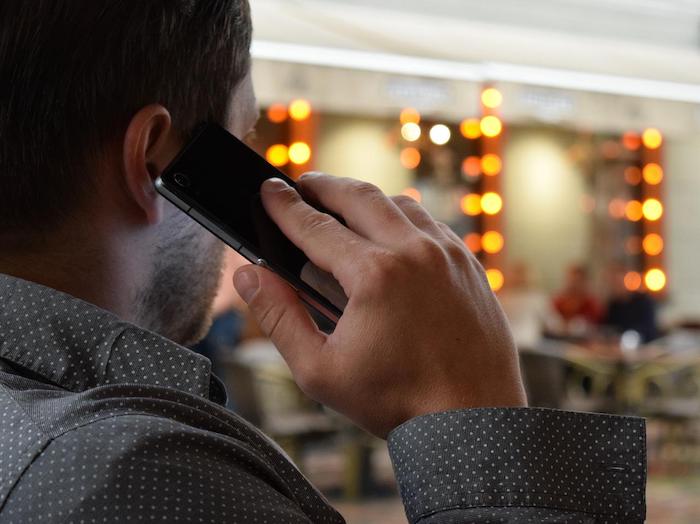 It can be very difficult to realise that you need to attend rehab and take time out of your life to do so.
It may feel like a huge decision but remind yourself it is only temporary.
By allowing yourself to access help and support you are actively deciding to make a better future for yourself.
Every rehab in England and Wales that we work with is vetted by the Care Quality Commission.
Get help for addiction across Cambridgeshire including in Cambridge, Huntingdon, Peterborough, Ely, St Neots, St Ives, Ramsey, Littleport, Sawston, Yaxley, Godmanchester, Wisbech, Whittlesey, Soham and many more.
Deciding to enter treatment really is your best chance at overcoming addiction, so get in touch with OK Rehab today.
You can reach out to us on 0800 326 5559.