We know from experience that addiction can hold a significant degree of power over your life, especially when it comes to something like binge drinking and habitual drug use. Even behavioural addictions, like gambling addiction, can take over your life.
It is difficult to overcome this power alone, but sometimes even more challenging to seek professional help to do so.
What exacerbates this, even more, is having to navigate through the field of options for addiction treatment whilst also dealing with drug and alcohol withdrawal syndrome and attempting to fight the constant temptation.
Here at OK Rehab, we aim to make the process of reaching out for help and receiving crucial addiction treatment and excellent person-centered care as simple and smooth as possible.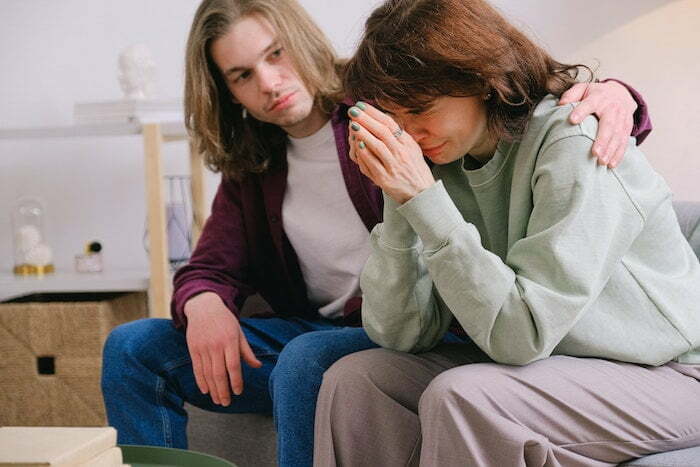 Self-admitting into psychiatric treatment has never been easier and with our support, you could be on your way to a full recovery in a drug rehab and alcohol rehab in Leicestershire in no time.
Reach out to us today to make a free-of-charge enquiry.
We can also offer a plethora of support, information and advice for loved ones of those struggling to cope with addiction, and promise a judgement-free space in which to discuss your situation.
To find out more about drug rehab and alcohol rehab in Leicestershire, call our team on 0800 326 5559
Conducting An Intervention In Leicestershire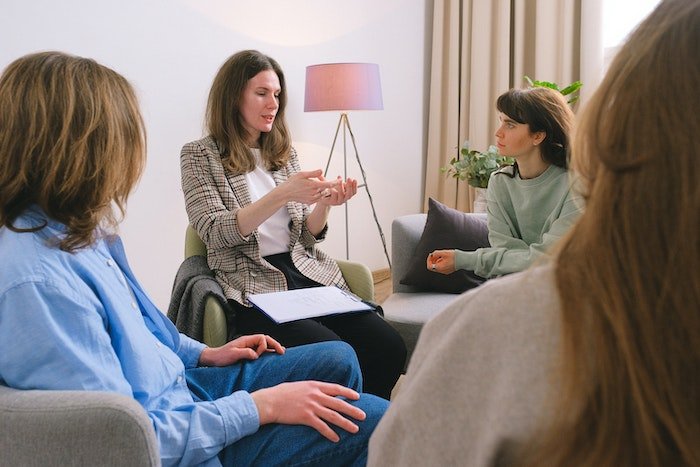 When first starting the process of rehabilitation, individuals can often become overwhelmed at the amount of information available to them on their different options and choices.
However, there are also some steps that can be taken before this process to help the individual find suitable help even before looking at rehabilitation options.
This can be achieved through the use of interventions. If used and carried out suitably, interventions can massively increase the likelihood of individuals seeking further care or rehabilitation options.
The standard and most traditional form of intervention has a success rate of around 30% in terms of encouraging individuals to seek further care, and this method is often reported to be very confrontational.
Often, the individual is blamed for their behaviour, making them feel worse about their situation.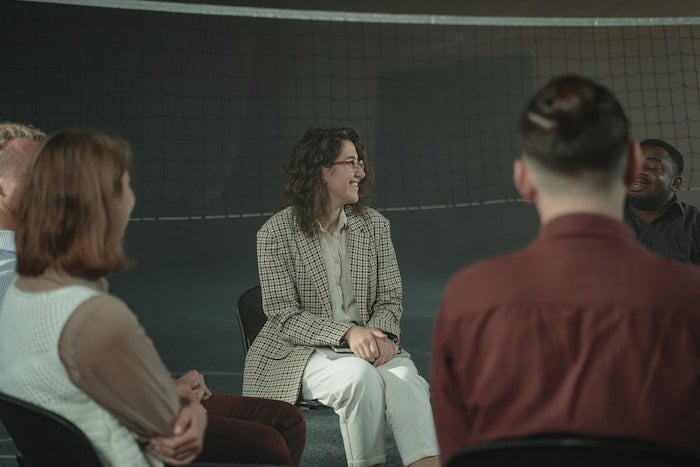 A more modern approach, however, has far higher rates of success at around 70%. This approach, known as the CRAFT approach (Community Reinforcement And Family Training) takes a more invitational approach to interventions.
Using this method, families and friends are able to build better relationships with the individual suffering from addiction, understanding more about their situation, triggers, and which types of rehab psychiatric treatments may be most suitable.
For help conducting an intervention in Leicestershire, call us today on 0800 326 5559
How Do I Know I'm Addicted?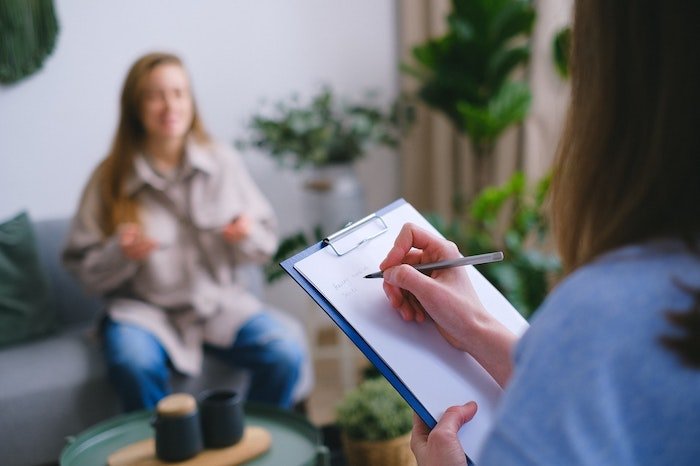 In addition to the struggles faced by individuals beginning the rehabilitation process, they may also be struggling with the concept of facing addiction itself.
Addiction presents itself differently in every individual, meaning that no two people will experience the life-changing effects in the same way.
Because of this, knowing when you may be addicted can be difficult. Asking someone who may already be struggling may not always help due to the different effects that they may be dealing with.
However, there are some tools that can be used to assess this further. With most drug and alcohol rehab in Leicestershire, the CAGE questionnaire is a common tool used for assessing whether someone is addicted or not.
The acronym stands for the areas of question that the medical professional will ask the individual relating to their behaviour.
These are:
Cutting down
Annoyance by criticism
Guilty feeling
Eye-openers
When assessing the individual the examiner will consider their answers, seeing how they may relate to the individual's behaviour concerning substance usage.
For example, someone who is consuming a large amount of alcohol on a regular basis may become irritated if this behaviour is pointed out by a friend or family member, making them annoyed by criticism and therefore displaying one of the key features of someone who may be addicted.
Other ways of screening your addiction are via the American Society of Addiction Medicine (ASAM) criteria, the DSM-5  (The Diagnostic and Statistical Manual of Mental Disorders, Fifth Edition) and the Alcohol Use Disorders Identification Test (AUDIT).
To learn more about diagnosing addicition in Leicestershire, call our team on 0800 326 5559
How Much Does Residential Rehab Cost In Leicestershire?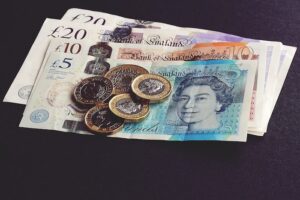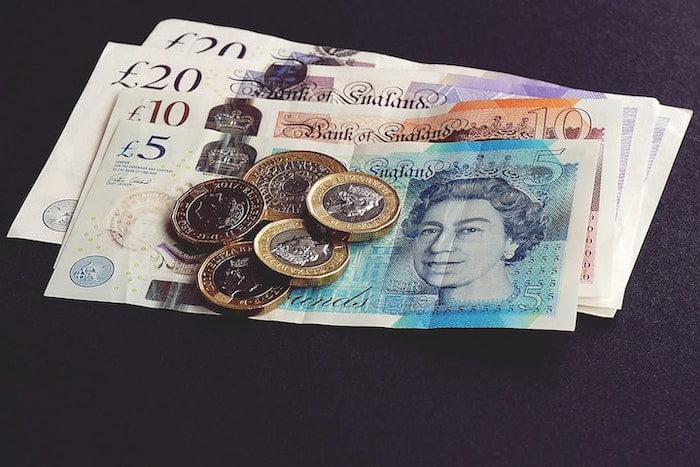 In general, there is no set cost for drug and alcohol rehab in Leicestershire. For each individual, the cost will vary based on the duration of their stay, the psychiatric treatments they undertake, and the cost of any pharmacological intervention required.
However, there are a few key features that have a large effect on the overall cost.
For most residential rehab centres, this is the occupancy of the rooms used for accommodation. On average, single-occupancy rooms are often more expensive than muti-occupancy rooms.
This is due to the amount of space each individual resides in and, therefore, the level of upkeep that is required for each of the rooms.
If the cost of cleaning a room is spread out by all who reside in it, then the cost is far greater for the individual who opts for a private room.
Below is an average of the costs based on each room type and stay type:
Single-occupancy room, 10-day medically-assisted detox: ~£4,500
Single-occupancy room recommended 28-day stay: ~£10,000
Multi-occupancy room, 10-day medically-assisted detox: ~£3,000
Multi-occupancy room recommended 28-day stay: ~£6,000
Please bear in mind that these are averages across the whole of the UK, not just in Leicestershire, and that other factors such as insurance will affect the overall cost.
For a more accurate estimation of the cost of your drug rehab and alcohol rehab treatment, call us on 0800 326 5559
Is Drug Rehab And Alcohol Rehab Covered By Health Insurance?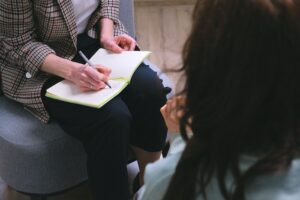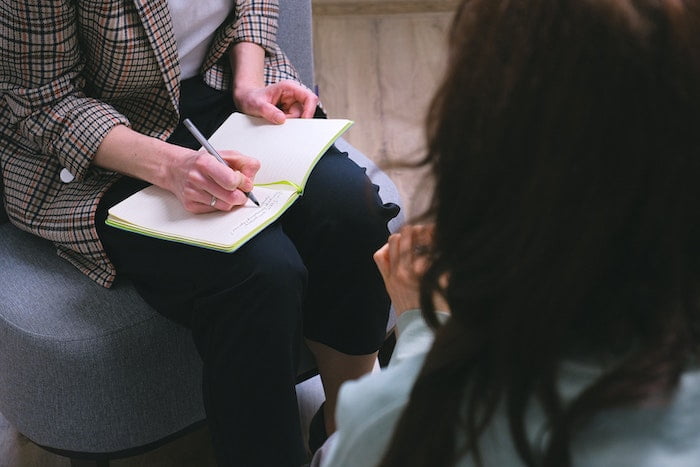 When individuals have health insurance, either through the company they work for or through private care, it is important to determine whether or not rehabilitation is covered by this.
In most cases, the answer is yes. If the individual has a personal plan developed individually or through their company, then there is a good chance that they will be eligible for health insurance coverage for rehabilitation.
However, it is always necessary to check this with the health insurance provider.
If this is through a company, then this may be evident in the individual's contract or by asking their company's insurance representative.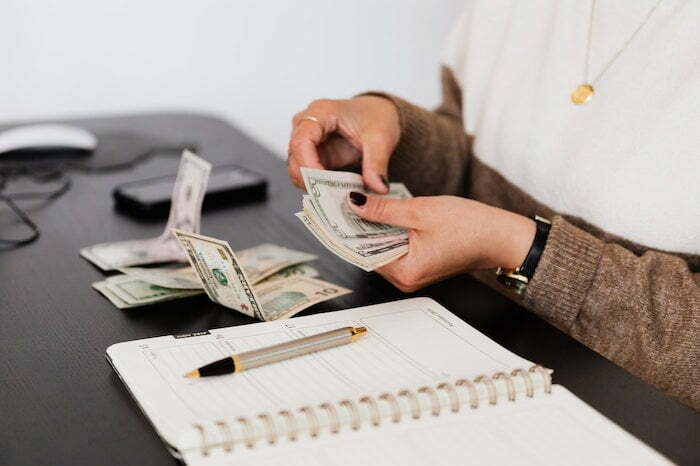 If the individual has their own private healthcare plan, then contacting the company directly is the next step of action.
Often, cover for rehabilitation can be accessed quickly, sometimes within 48 hours. Most insurance companies understand the importance of speed when accessing care for addiction, as it is a substance use disorder that can worsen quickly if left untreated.
In most cases, the cost is then discussed between the insurance company and the rehab provider.
In any case, individuals should make sure to check their plan before proceeding – knowing which plan they have and what this covers in terms of care is essential before entering or beginning any type of rehabilitation programme.
Insurance is not always necessary in every case, but it is important to understand the procedure if this is a required route.
To learn more about using insurance to access rehab in Leicestershire, call us on 0800 326 5559
Is Drug And Alcohol Rehab in Leicestershire Available On The NHS?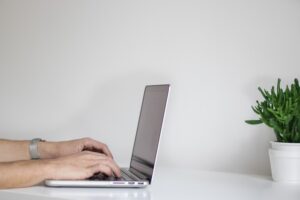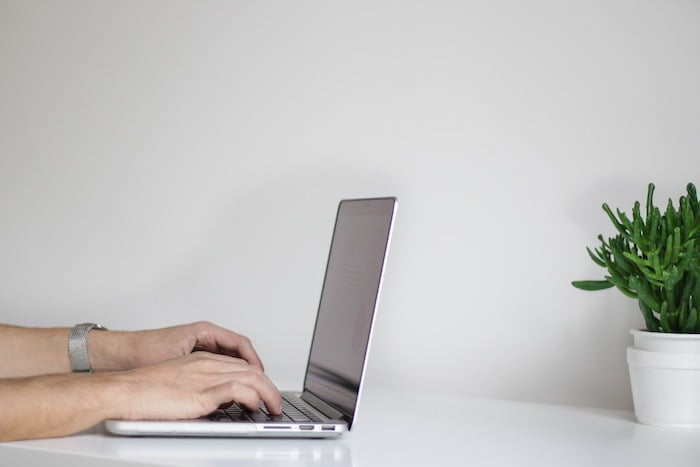 The range of rehabilitation services available on the NHS has grown recently due to increased research and funding in this area.
However, this is often not enough when it comes to meeting the demands of the UK public and their addiction crises.
Although services such as counselling and medical interventions are popular, accessing more proven treatments such as residential rehabilitation is more difficult.
Residential rehab is the most successful rehab treatment available, but the costs, space, and funding for this type of care makes it difficult to assess.
Through the NHS, this type of care is not often accessed, meaning that individuals who are in most need of this service may not always be able to begin rehab in this way.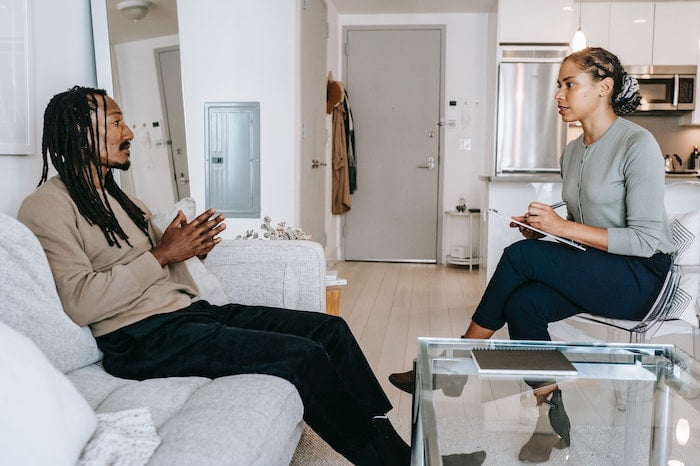 Additionally, those who may be suitable for more specific (and therefore costly) care may have to present their needs to an external funding body such as their local council in Leicestershire in order to gain funding.
This is a taxing process and it can take months to begin psychiatric treatment, often worsening the individual's case in the meantime if they are not given suitable alternative care.
As mentioned above, some individuals may have a long history of drug abuse, meaning that residential care is the most suitable, but if they cannot access this care then their quality of life may rapidly deteriorate.
Getting the help you need when you need it is vital to a successful recovery.
Please call our 24-hour helpline today on 0800 326 5559
How Long Does Rehab In Leicestershire Last?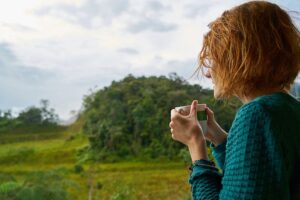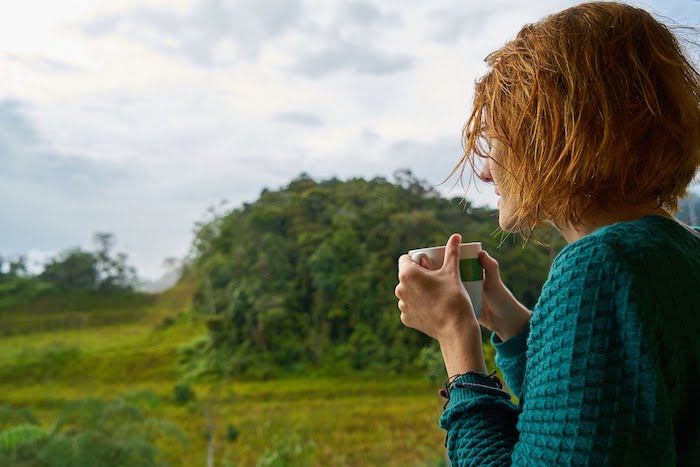 As with the cost of rehab, every individual's experience of rehab will be different.
Whether this is due to their history of drug usage, their personal progress through rehab, or a number of other factors, every individual will progress through different addiction treatments at a different pace.
Because of this, it is very difficult to estimate the exact amount of time that someone may spend in rehab.
Where it is suitable individuals may be able to complete a medically-assisted detox in seven days, though this is only in cases of a shorter history of drug usage and less severe addictions.
This is generally the shortest amount of time in which the harmful build-up of chemicals in the body can be reduced to a safe level, after which the individual can then undergo later treatments.
In most cases, OK Rehab will recommend a stay of 28-days in a residential centre. This is the recommended amount of time as it allows individuals to progress through full detoxification before partaking in an intense course of therapies.
From this alone, the differences in the duration of rehab can be seen as some individuals may complete full detoxification in a far shorter time period than others – something which is incredibly difficult to predict.
For a more accurate prediction of how long your rehab stay will take, call our team on 0800 326 5559
NHS Treatments vs Private Residential Rehab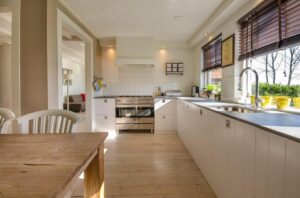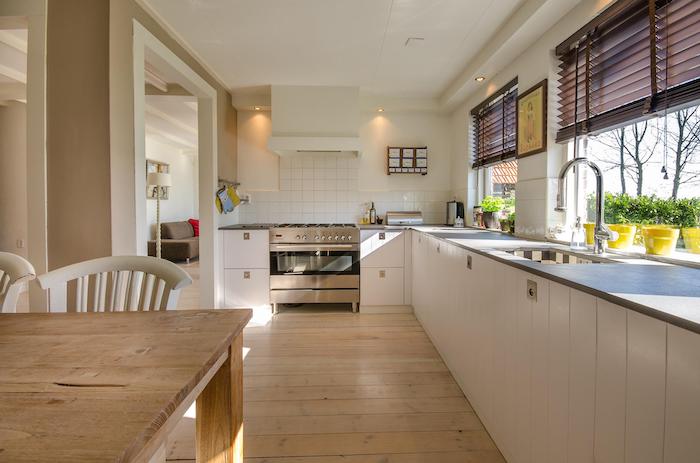 The two main categories of drug and alcohol rehab in Leicestershire are NHS-based (or council-funded) treatments or private residential rehab.
This is a major decision that a patient must make, as they must assess which option will be most suitable.
In general, and as mentioned previously, council-funded treatments are the most accessed rehab services in the UK.
This is due to the fact that they are often within the local area, making it convenient for individuals to access on a regular basis.
Free and NHS-run addiction services in Leicestershire include:
1. Turning Point Leicestershire
Address: 42 High Street, Coalville, LE67 3EE
Telephone: 0330 303 6000
Website: https://www.turning-point.co.uk/services/leicestershire
2. CAMHS Leicestershire
Address: Artemis House, Westcotes House Site, Westcotes Drive, Leicester, LE3 0QU
Telephone: 0116 295 2959
Website: https://www.leicspart.nhs.uk/service/child-and-adolescent-mental-health-services-camhs/
3. Dear Albert
Address: 68 Humberstone Gate, Leicester, LE1 3PL
Telephone: 07712 707999
Website: https://www.dearalbert.co.uk/
These services are also free-of-charge, meaning that they can also result in some lengthy waiting lists. When trying to access care, individuals can be waiting months to receive the go-ahead or the confirmation of secured funding.
In most cases, those individuals who do access care through this method do not have contact with a constant therapist, often meeting with different specialists in different sessions, making continuous recovery a staggered and difficult process.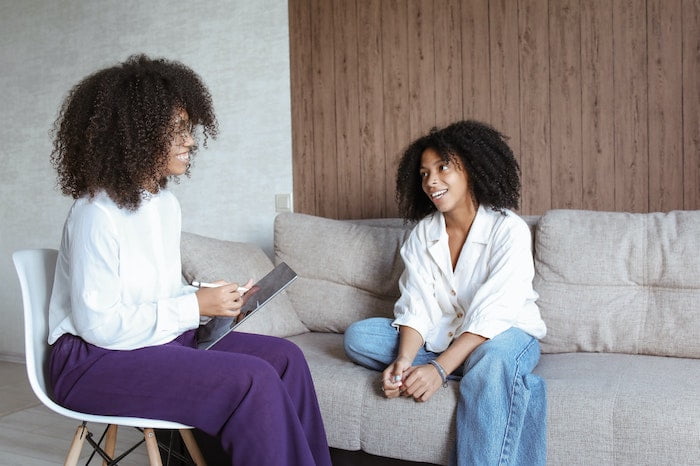 Alternatively, individuals may consider private residential care.
This has been proven to be the most effective form of rehabilitative care due to its flexible and tailored nature, adjusting based on the individual's engagement and progress through different addiction treatment programmes.
However, a major drawbacks for most individuals is the cost.
Though this is also broken down previously on this webpage, it is always necessary to consider the level of care, the experience of staff, and the around-the-clock support that is provided through residential centres.
For help choosing between NHS and pivate rehab, call us today on 0800 326 5559
Inpatient Or Outpatient Treatment In Leicestershire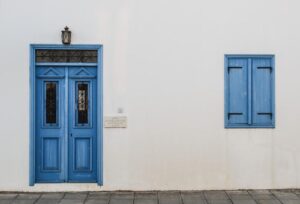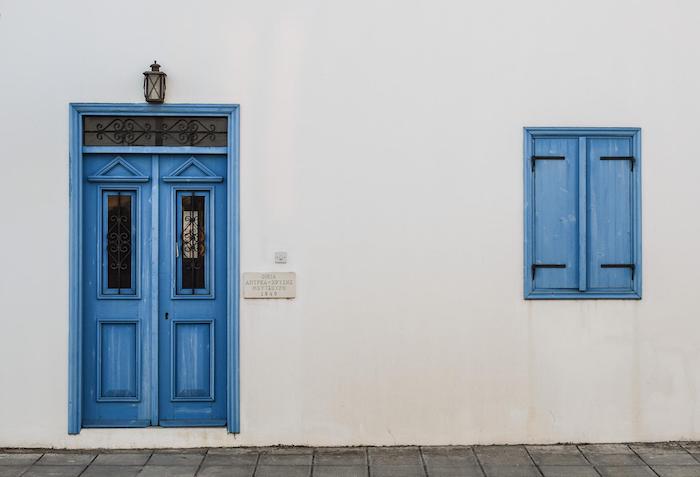 As a further breakdown of types of care available in Leicestershire, rehab can be described as being on an inpatient or outpatient basis.
In general, these terms refer to the location in which someone may stay to recover, as well as the frequency and duration of this type of care
These two types of rehabilitation categories are outlined below:
Inpatient Care – This is the most successful type of care, most often referring to the treatment of individuals whilst they are staying in a residential rehab centre. Whilst patients may undergo many of the same addiction treatment programmes and therapies, inpatient care is categorised by the individual staying away from home. Additionally, these individuals are more likely to engage in therapies and treatments on a more regular basis, often forming most of their daily routines.
Outpatient Care – This type of care is employed when residential rehab may not be suitable or appropriate for an individual. In most cases, during outpatient care, individuals will remain living at home or in their local area while attending and engaging with rehabilitative treatments in a dedicated space or through home visits. Many of the same types of treatments available in rehab centres are available outside of these establishments, but they are more likely to be offered as weekly or monthly counselling sessions or treatment programmes rather than everyday activities.
To learn more about treatment services in Leicestershire, give our team a call on 0800 326 5559
Alcohol Detoxification And Rehabilitation In Leicestershire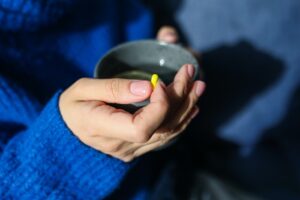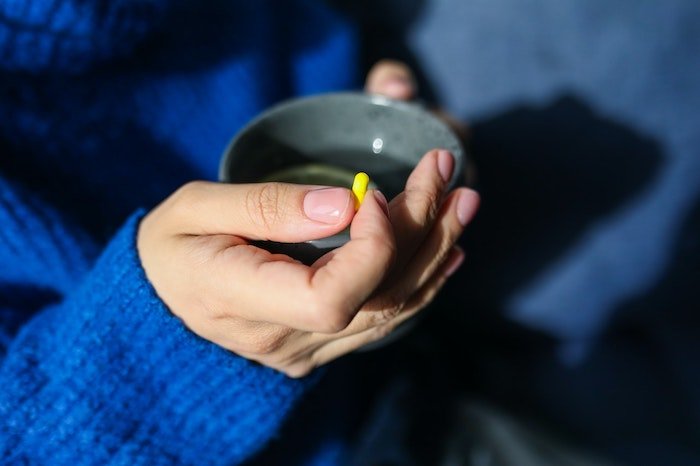 Alcohol addiction remains one of the biggest problems in the UK, as well as specifically in the area of Leicestershire.
An addiction to alcohol, especially with a long history, can be incredibly risky to withdraw from alone.
This is due to the fact that alcohol is a physically addictive drug, and the alcohol withdrawal symptoms associated with it can be life-threatening if not managed properly.
Some of the most common withdrawal symptoms include body tremors, increased sweating, insomnia and alcoholic seizures. These are all treated during detoxification, but some individuals may require additional supervision.
In the case of a long history of alcohol abuse, an individual may be required to have a pharmacological intervention such as the administration of drugs such as Librium.
These types of drug help reduce the negative impacts of withdrawal symptoms, helping the individual focus on further rehabilitative treatments.
To learn more about recovering from alcohol addiction in Leicestershire, call our team on 0800 326 5559
Rehabilitation For Crack Cocaine and Cocaine Addiction In Leicestershire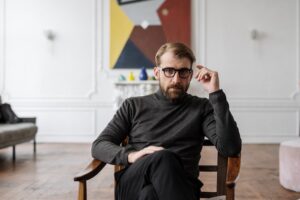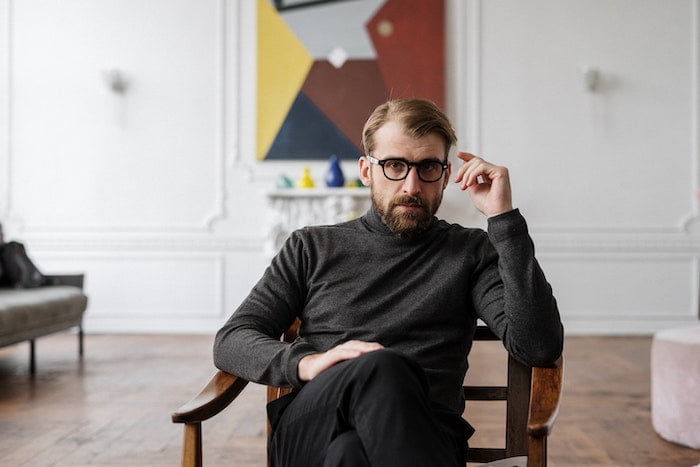 In addition to alcohol, OK Rehab provides support for addiction to cocaine or cocaine dependence one of the most common and popular illegal drugs in the UK.
Cocaine and crack cocaine has remained the most common recreational drugs in the UK for decades due to the strong effects it has when consumed and the hard psychological crashes when the individual does not take any more.
As a powerful stimulant, cocaine and crack cocaine can cause massive changes in behaviour, something that is often picked up on by those close to the individual.
With long-term misuse, individuals can risk experiencing a psychological crash – something which takes a long time to recover from, both physically and mentally.
Although cocaine and crack cocaine is not physically addictive like alcohol, it can have serious effects on an individual's mental health, often requiring therapy or alternative addiction treatments in the future.
In terms of rehabilitation, individuals are encouraged to seek addiction treatment courses that focus on the psychological recovery of addiction, as well as physical treatments to initially detox from the drug.
In all cases, individuals should follow the three key stages of detoxification, rehabilitation and aftercare. This provides the strongest framework for long-term recovery and successful time in rehab.
To learn more about recovering from cocaine addiction in Leicestershire, call our team on 0800 326 5559
Rehabilitation For Heroin Addiction In Leicestershire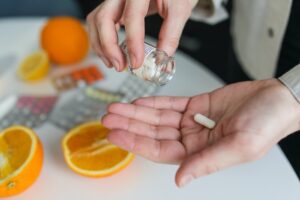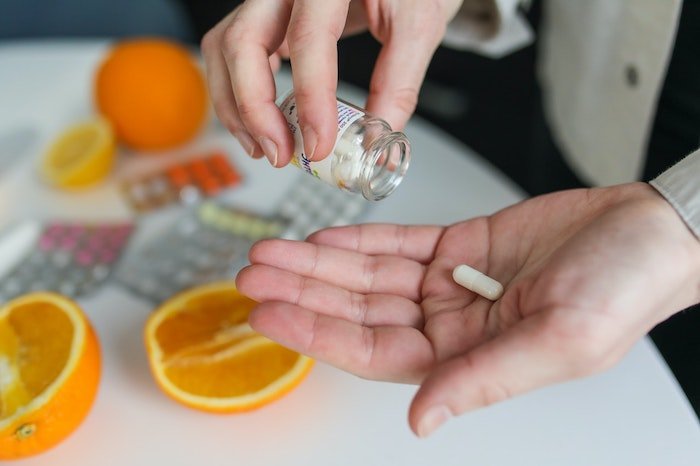 Often as a stereotype, heroin is a class A drug which is renowned for its addictive qualities.
Though the UK has relatively fewer cases of heroin addiction than some other areas of the world, it is nonetheless an addiction with which OK Rehab is ready to help.
Often, individuals begin by snorting heroin, progressing through to smoking before finally injecting it.
This increased scale of administration counteracts the tolerance that individuals will build up, reducing the short-term positive effects that individuals gain when they consume the drug.
When consumed, heroin provides the user with extreme short-term highs, leading many individuals to quickly become addicted to the substance, seeking more and more with every use to achieve the same effects.
However, there are long-term impacts that heroin usage can have when compared to short-term highs.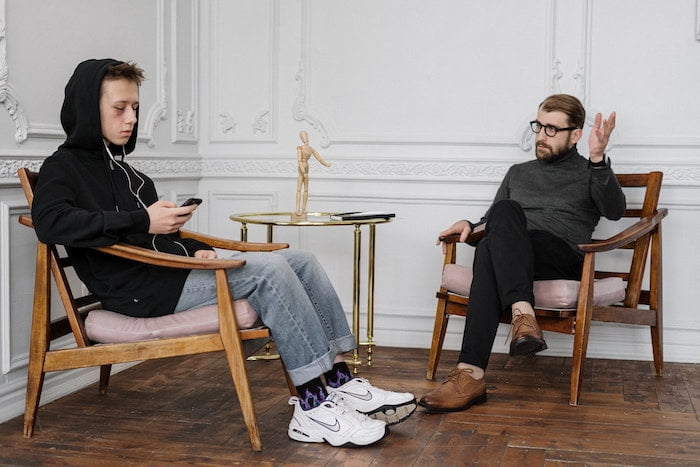 For example, heroin is physically addictive, meaning that it poses a risk to an individual's physical health.
With long-term abuse, individuals risk liver diseases, blood clots, heart complications, and an increased risk of seizures.
In addition, heroin usage has been related to degrading mental functioning when used over a long period of time in high quantities.
During heroin withdrawal, drug and alcohol rehab in Leicestershire will often administer a technique known as tapering to transition from heroin to a heroin-like substitute.
This reduces the negative effects and prepares the individual for future treatments.
To learn more about recovering from heroin addiction in Leicestershire, call our team on 0800 326 5559
Rehabilitation For Cannabis Addiction In Leicestershire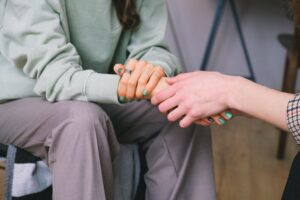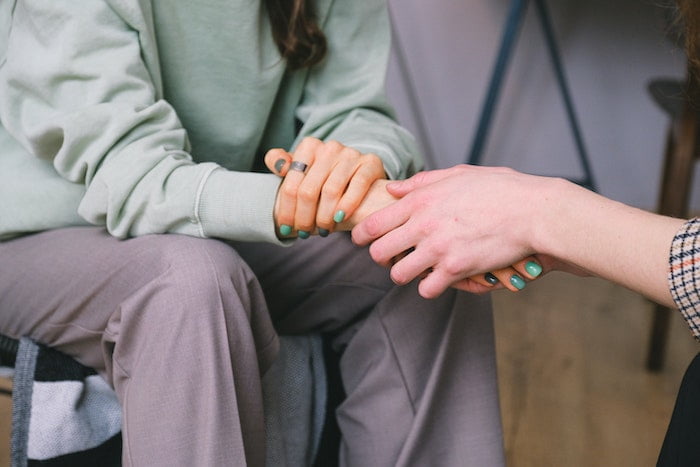 As the most commonly used illegal drug in the UK, cannabis addictions and cannabis use disorder make up a large proportion of individuals progressing through rehabilitative treatment.
Cannabis, also known as marijuana or weed, is a psychoactive drug known for affecting the individual's central nervous system (CNS) upon consumption.
Cannabis can have a variety of effects when used recreationally.
These effects vary from individual to individual depending on the type of cannabis consumed, quantity consumed, method of consumption, and the individual's tolerance level.
Some of the most common effects are listed below:
Mild euphoria
Increased appetite
Enhanced introspection and creativity
Increased appetite
Increased libido
Feeling of wellbeing
Paranoia
As there are a variety of effects, these are also evident in the types of treatment that individuals suffering from a cannabis addiction or cannabis use disorder will undergo.
There is no procedure known as a 'cannabis detox', and individuals are encouraged to focus on the mental health aspects of their recovery, making sure to enter drug and alcohol rehab in Leicestershire that focus on both the physical and mental health aspects of recovery.
To learn more about recovering from cannabis addiction in Leicestershire, call our team on 0800 326 5559
Dual Diagnosis At Rehab In Leicestershire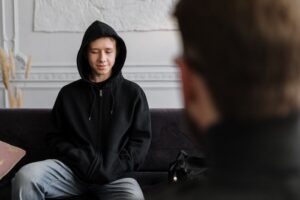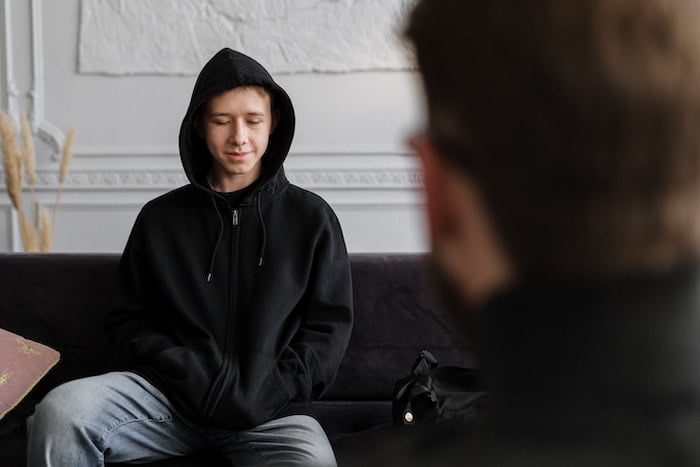 In over half of cases of addiction, individuals will also show symptoms of an underlying mental health condition.
Addiction is often considered to be a specific type or symptom of mental health disorder, meaning that the two often co-occur within an individual struggling with addiction.
Commonly experienced mental health problems associated with addiction include:
Borderline Personality Disorder (BPD)
Obsessive compulsive disorder (OCD)
Post-traumatic stress disorder (PTSD)
Eating disorders
All services and recommendations made by OK Rehab through our referral system will follow this theory, also known as the dual diagnosis approach.
The dual diagnosis approach is essential for long-term, effective and efficient recovery, and individuals will benefit greatly from addiction treatment programmes following this structure.
Many organisations across the UK offer free mental health support, whether you are also suffering from addiction or not.
Some of these include Mind UK, Young Minds, Rethink Mental Illness, Samaritans and Papyrus.
To learn more about mental health support in Leicestershire rehabs, call us on 0800 326 5559
Treatments To Expect During Rehab In Leicestershire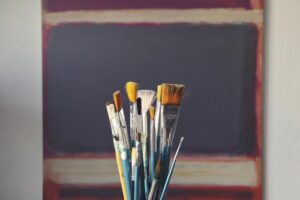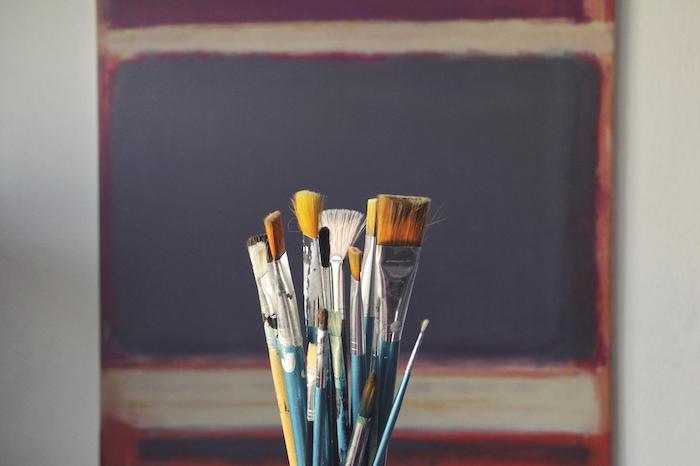 Every client's experience in rehab and with treatment will differ greatly due to factors such as the severity of addiction, the length of time the addiction has been present, the substance or substances used, the characteristics of the client and a host of other personal aspects.
For this reason, we cannot, at this early stage in the process, detail exactly what your treatment will be.
This is decided by the initial psychiatric assessments a rehab performs at the beginning of the admissions process.
There are many forms of treatment and methods of therapy that you may experience throughout your stay at rehab, including:
Please call our 24-hour helpline on 0800 326 5559
Creating A Relapse Prevention Plan At Rehab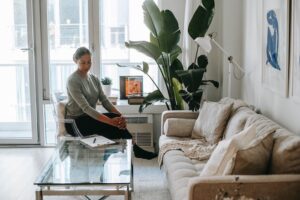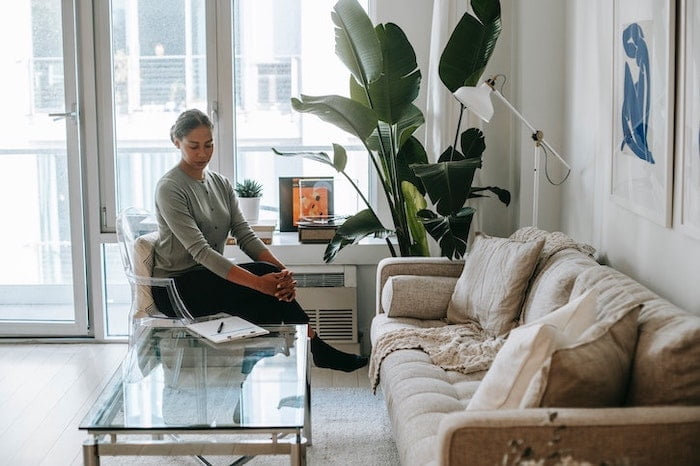 Rehabilitation is a gradual process, taking place over the course of the individual's time in rehab or addiction treatment programme service providers as well as after.
During an individual's time in rehab, they are likely to come across a relapse prevention planning training course. This is designed to help individuals become more acclimatised to the idea of life after rehab.
Support is always available to individuals, either through their addiction support provider or through OK Rehab, but having a plan such as this is a great way to make care more personal and independent.
There are many factors that individuals should take into account whilst making this plan.
For example, understanding that recovery is a gradual process, part of a longer development and personal growth span, is a great mindset to have when creating the plan.
Maintaining motivation and determination when creating a relapse prevention plan is just one of the great ways to ensure that this plan is not needed, or if it is, then it is effective.
It is always recommended that individuals can access this plan quickly, providing information on their cravings, triggers, coping mechanisms, and any suitable contacts such as an addiction supervisor or addiction support networking group.
To learn more about relapse prevention in Leicestershire, call us on 0800 326 5559
Aftercare And Alternative Rehabilitation Treatments In Leicestershire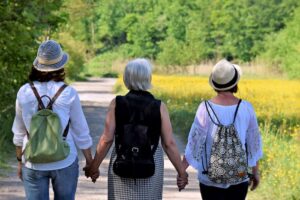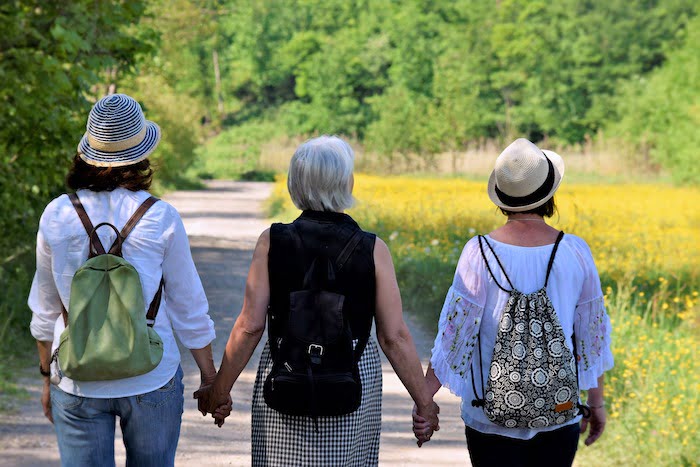 Alternative drug and alcohol rehab in Leicestershire:
Most addiction service providers also provide an aftercare system, connecting the individual with a specialist or support group to support their future recovery and rehabilitation endeavours.
This service is always available, no matter which stage of rehab an individual is in, through OK Rehab and our 24/7 addiction support line on 0800 326 5559
Get Help In Leicestershire Today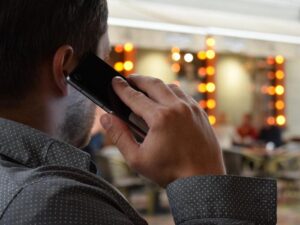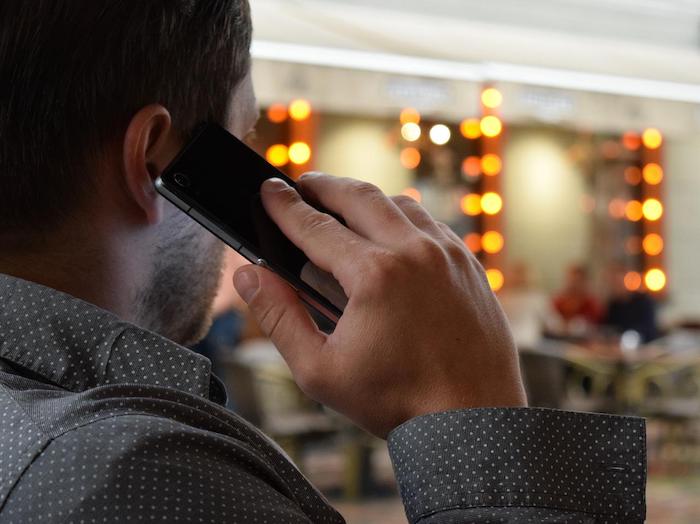 If you are ready to combat your addiction with professional help, call us today.
At OK Rehab we can help you access rehab in Leicestershire as soon as possible, with some clinics even offering same-day admission.
Every rehab in England and Wales that we work with is vetted by the Care Quality Commission.
Get help for addiction anywhere in Leicestershire, including Leicester, Melton Mowbray, Coalville, Longborough, Hinckley, Kegworth, Market Harborough, Oadby, Quorn, Mountsorrel, Barrow upon Soar, Lutterworth, Sileby, Broughton Astley, Wigston, Shepshed, Blaby, Castle Donington, Ashby Parva, Ibstock, Fleckney, Anstey, Groby, Birstall, Barlestone, Countesthorpe, Narborough, Cosby, Markfield, Market Bosworth, Enderby, Syston, Barkby, Billesdon and many others.
Contact us today on 0800 326 5559, our friendly team are ready and waiting to talk you through your options for treatment. We can stand by your side during this process and can offer support any time you need it.