Drug & Alcohol Rehab in Buckinghamshire
Are you located in Buckinghamshire and are seeking help for a drug or alcohol addiction? Are you looking for support in finding local treatment?
Perhaps you've tried NHS options with little success? Then, get in touch with OK Rehab, and let us find you a suitable rehab facility within Buckinghamshire.
Buckinghamshire may not be the first place that comes immediately to mind when you think of drug or alcohol addiction.
But, like everywhere else in the UK, addiction is a problem that affects many people in the area.
Over recent years statistics have revealed that nearly  8% of drinkers in the area drink at high-risk levels, which is over eight units a day (50 units per week), which is slightly above the national average.
Figures show that alcohol-related deaths are slowly on the rise compared with ten years ago.
2020 saw a record number of drug deaths in Buckinghamshire, 34 in total. This is the highest number in the 30 years that these figures have been recorded, suggesting a worrying trend in drug use in the Buckinghamshire area; there is a significant increase in the use of opioid drugs. (1)
Fortunately, there are lots of excellent quality private facilities located in Buckinghamshire and whilst it may seem daunting to select a facility, OK Rehab can help you every step of the way and ease your worries and stress.
And find the rehab centre in Buckinghamshire which is right for you.
We can provide you with excellent rehab and detox options in Buckinghamshire. Our advisors are on hand to answer your calls.
No matter the situation, get in touch today. We promise to remain confidential at all times and offer you friendly but professional advice.
Please call our 24-Hour Helpline: 0800 326 5559
Do I need to go to rehab?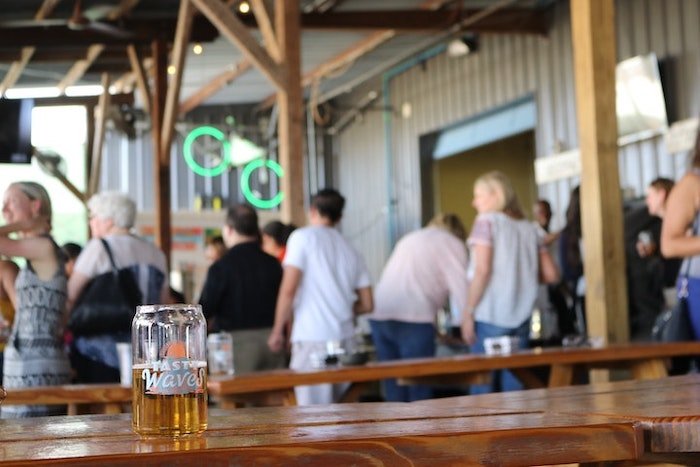 If you believe that you are addicted to drugs or alcohol, you must seek medical help. Sometimes it can be hard to spot the signs of addiction within yourself as you may feel that your case isn't as severe as someone else's.
However, read the below list of symptoms to see if any sound familiar. You may be on the path to addiction, so it is vital to seek treatment before your problem worsens.
It is important to remember that only a trained specialist can diagnose you with Substance Use Disorder (SUD); however, if you are looking for an indicator of addiction severity, these questions will be able to help you.
1. Mental symptoms
Taking substances to control your emotions. Do you take drugs when you feel very sad or happy?
The inability to stop. Have you tried to stop consuming drugs or alcohol but to no avail?
An increased dosage. Has your dosage increased since you first started taking the substance?
Mental illness. Do you believe that your chosen substance and subsequent addiction have caused mental illness?
Obsessive thoughts. Are you consumed by the thought of your next high?
2. Social symptoms
Relationships are breaking down. Do you believe that your relationships have suffered due to your addiction?
Employment issues. Have you lost your job or found yourself in trouble at work because of your substance abuse issues?
Financial issues. Do you struggle with money and use whatever you do have on drugs or alcohol?
Lying. Do you lie to those you are closest to so they don't suspect you are struggling?
Avoidance. Do you avoid social situations and cancel plans repeatedly?
Physical symptoms
Flu-like symptoms. Have you attempted to withdraw at home?
Internal damage. Does your body sometimes hurt? You may have injured organs due to substance abuse.
Changes in physical appearance. Are you struggling to eat, sleep, and shower?
If you have answered yes to two or more of the above and can recognise these things in yourself or someone you know, it's time to reach out.
At OK Rehab, our team of friendly advisors can help you seek immediate help. We can help find you the right support in Buckinghamshire and beyond.
Please call our 24-Hour Helpline: 0800 326 5559
When is an intervention necessary?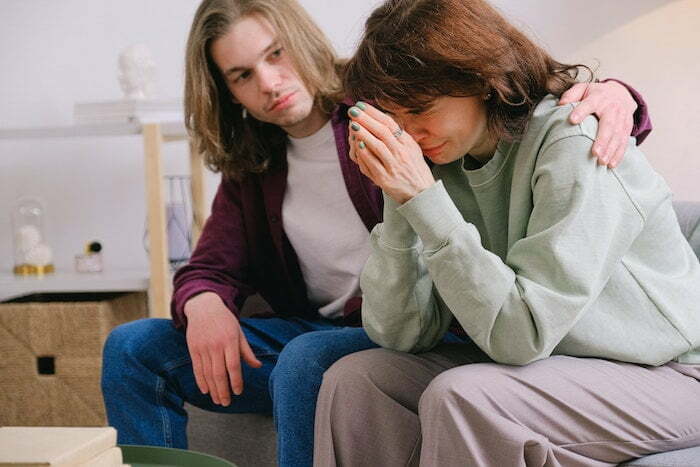 Even though there are a host of signs which will indicate that someone is addicted, it is common for those suffering from addiction will not be aware that they have a problem.
Addiction denial is extremely common; it is one of the reasons why so many people continue to suffer from alcohol and drug-related illnesses around the world.
When someone is unaware or unable to see the effect their substance abuse is having on themselves and the people around them, this is when an intervention would be helpful.
An intervention is when a professional interventionist travels to your home to conduct an assessment. We encourage you to do this as soon as possible before the addiction is allowed to progress further.
By staging an intervention with the help of a professional, you can help the affected individual become convinced that attending rehab in Buckinghamshire is in their best interest.
Addiction can be fatal; you must encourage your loved one to seek help as soon as possible. If you are worried about yourself or another, please reach out to our team, and we can start the process of finding you the right support in Buckinghamshire.
Interventions can be difficult, and emotions and tensions can run high. Therefore it is advisable to seek the help and support of a professional interventionist.
An interventionist is someone who will be able to provide a personalised structure for the intervention, training for the family on how best to approach their loved one, and a third-party presence who will be able to keep the meeting on track.
Please call our 24-Hour Helpline: 0800 326 5559
Pre-rehab steps: Intervention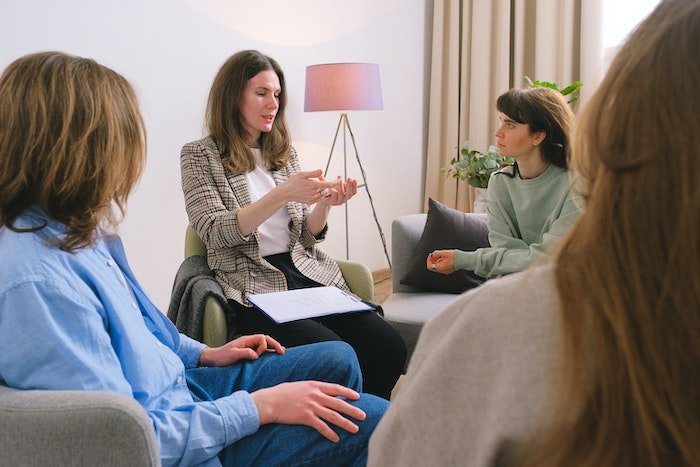 CRAFT is one such intervention that can be applied and involves teaching family members of substance misusers to adapt their behaviour in response to the behaviour of the user.
They are, for example, encouraged to respond positively to any abstinence-related behaviour of the user and to punish any substance-taking behaviour.
This is an approach based on operant conditioning, and research has shown that this can be very effective in persuading people into treatment. (2)
Please call our 24-Hour Helpline: 0800 326 5559
How do I know I'm addicted? – The CAGE Questionnaire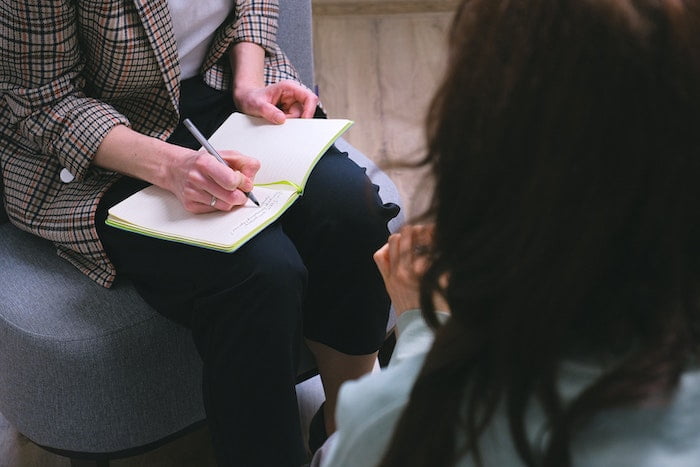 If anyone is uncertain about whether they may be addicted or not, there are screening tools available to help you decide if you need to seek professional help.
The CAGE questionnaire is a very brief tool that asks the following questions:
Do you need to cut down on your substance use?
Are you annoyed by criticism of your substance use?
Do you feel guilty about your substance use?
Do you tend to take substances in the morning to deal with anxiety?
Anyone answering YES to two or more questions would be strongly advised to contact a medical professional for a more in-depth assessment.
Please call our 24-Hour Helpline: 0800 326 5559
How can I access help?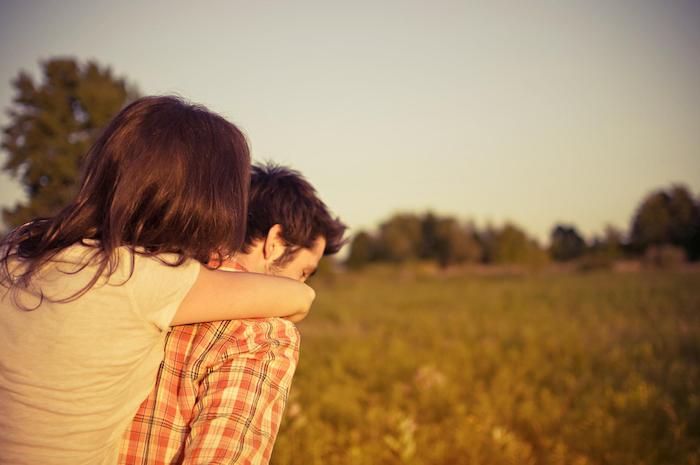 We want to make your transition into rehab in Buckinghamshire as stress-free as possible. By calling us today, we can find a local clinic suited to your needs without you needing to do anything.
All we ask is that you call us for a brief conversation so we can find out a bit more about you, and your addiction history.
After this, we can take your details with your consent and pass them on to rehab providers in Buckinghamshire. When a clinic has accepted you as a patient, you can begin to prepare for admission.
Upon admission, you will be assessed so the medical staff can see how severe your addiction is and what specific help you will need.
The next stage is detoxification. If your addiction is severe, this can be painful as your body experiences withdrawal symptoms.
We don't want you to suffer, and staff can prescribe medication at any time if it is needed. After patients have completed detox, they can begin to make use of the therapy and counselling that is on offer.
We offer a wide range of therapies, from cognitive behavioural therapy to more holistic approaches that can help our clients deal with stress.
Once the 28 days are completed, we help you draw up an aftercare plan which includes things like relapse prevention to ensure your safety and well-being when you leave our care.
This helps to strengthen the hard work you've already done and allows you to continue into recovery at a successful pace. This usually lasts for about 12 months from when treatment is completed.
Please call our 24-Hour Helpline: 0800 326 5559
Is rehab for me?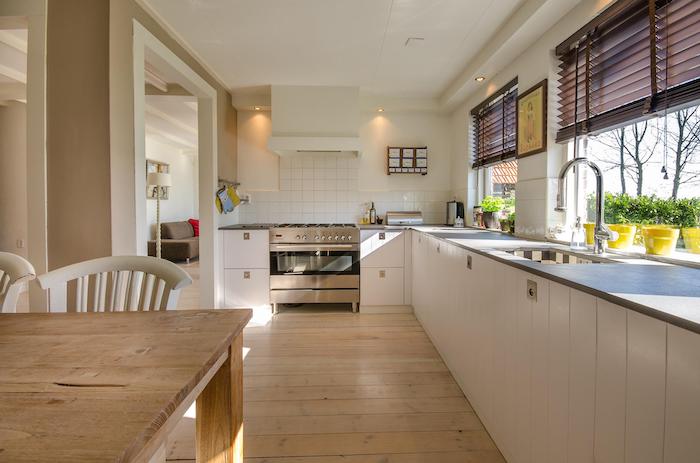 In its simplest forms, rehab is a course of treatment, usually, for drug and alcohol dependence, that takes place in a residential facility.
Many people all over the UK seek help from rehab clinics. We are proud to offer traditional and non-traditional treatment methods such as inpatient and outpatient care, as well as providing care for behavioural addictions too.
At OK Rehab, we avoid a 'one-size-fits-all' approach to treatment and understand the importance of treating you individually. This allows us to ensure you achieve the best possible outcome with your recovery.
When recovering from an addiction, we believe it is important to follow structure and routine.
By choosing to enter one of our residential rehab facilities in Buckinghamshire, we can offer a calm and structured environment that helps allow you to realign your body and mind.
Our staff can help you form coping mechanisms that are helpful both in and out of treatment. The skills you gain during treatment can help you tremendously once you finish your selected programme in Buckinghamshire.
You may be thinking of attempting to recover alone; however, we advise against this. Choosing to recover on your own can result in relapses and mental health deterioration.
If you are serious and committed to wanting to see a change in your life, we ask you to call us today on 0800 326 5559, so we can talk together about potential treatment options.
Please call our 24-Hour Helpline: 0800 326 5559
Will I be in rehab for 28 days or longer?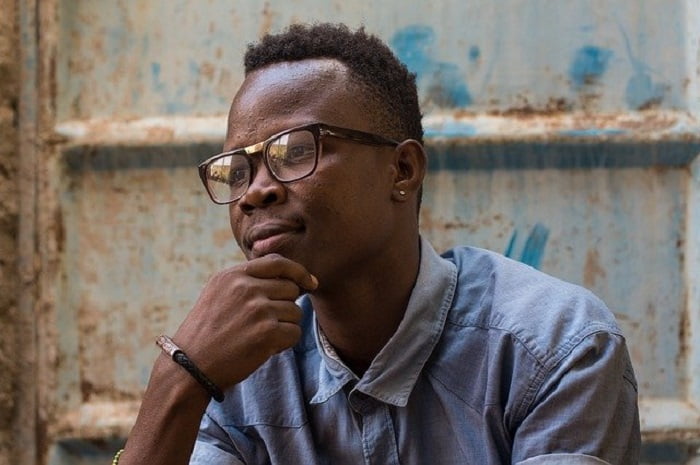 Though we usually advise clients to choose a treatment programme of 28 days to allow maximum recovery, we understand this may not always be possible.
When considering your rehab stay, we take into consideration many factors, such as:
Your psychological well-being and mental health
The severity of your addiction
Any side effects you may have experienced
Your readiness to choose recovery
The rehab facility you have selected in Buckinghamshire
The selection of either inpatient or outpatient treatment
Based on this, we can then attempt to provide you with a more accurate timeframe for how long your treatment will be.
Though 28 days is usually advised, your length of treatment could differ from this as we take into consideration the above factors.
Rehab is a very personal experience where treatment differs from person to person.
Please call our 24-Hour Helpline: 0800 326 5559
Will the treatment work?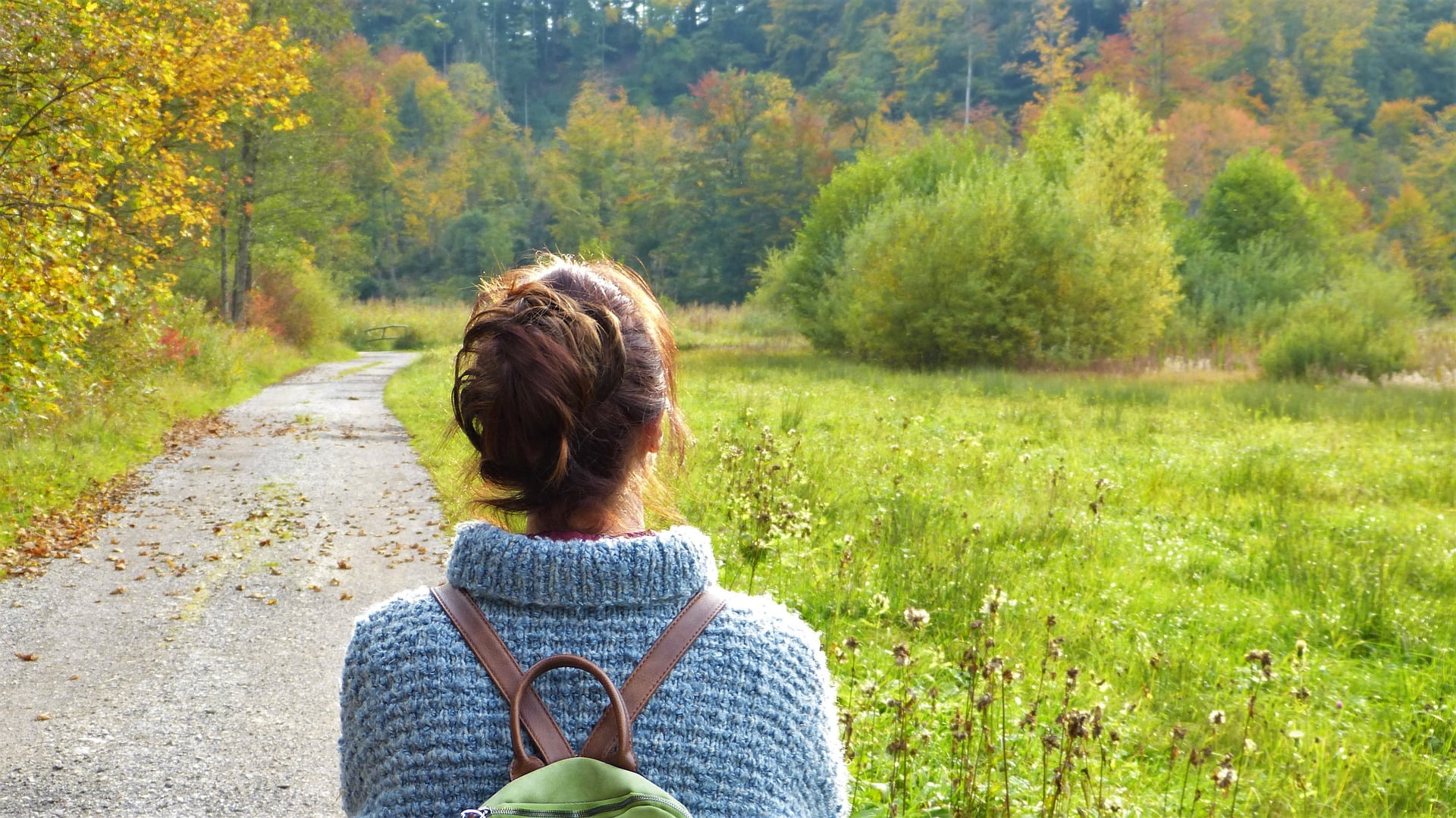 Though there is no known 'cure' for addiction, residential rehab has been proven to be very beneficial for many people and has set them on a path of recovery for life.
Studies conducted have shown that once an individual has completed treatment, they are less likely to engage in criminal activity whilst increasing social, psychological, and occupational functioning.
Addiction treatment simply works by disrupting the need to engage in addicting behaviour or use addictive substances. By taking yourself out of the situation which feeds your addiction, you can begin to break habits and learn new skills.
For treatment to be as effective as possible, it must be managed and monitored for the duration of your life.
We understand relapses may happen; they are often a part of recovery. If a relapse does occur, you mustn't see it as a failure.
As there is not a 'cure' for addiction, it means that treatment must constantly be evaluated.
Relapse is not the end; it simply means that treatment must be redesigned to reflect your needs. (3)
Relapses don't just happen with addiction. They are found in many chronic illnesses such as diabetes. It just means that treatment must be adjusted accordingly so that you can continue on your journey of recovery.
If you do relapse, we encourage you to tell your programme supervisor immediately if they are unaware this can be dangerous for your physical and mental health.
Please call our 24-Hour Helpline: 0800 326 5559
How much does rehab cost in Buckinghamshire?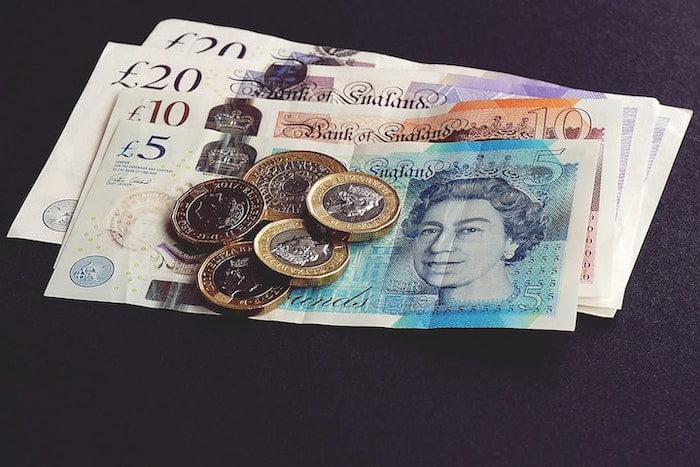 There is a difference in cost between inpatient and outpatient treatment in Buckinghamshire, with inpatient treatment being more expensive.
The average UK rehab treatment centre would charge around £495 per day, which would equate to £14,000 for a typical 28-day stay in rehab.
There is a wide range of rehab centres; some cost more, some cost less, with some treatment establishments charging as little as £1,000 a week and others charging as much as £10,000 per week.
There are high-quality executive rehab centres available in Buckinghamshire that offer luxury extras on top of their addiction treatment programmes to help clients recover in more comfortable surroundings. The cost of these can be up to £80,000 per week.
Please call our 24-Hour Helpline: 0800 326 5559
Is drug and alcohol rehab in Buckinghamshire covered by health insurance?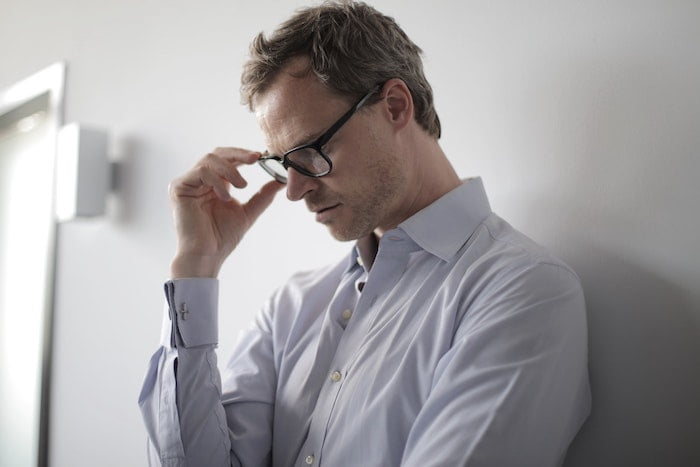 It is possible that health insurance policies can cover the cost of addiction rehab treatment. This is entirely dependent on the terms and conditions of the individual policy that you have signed up for with your insurance provider.
BUPA is known for providing policies that cover aspects of substance misuse rehab, such as detox treatment, individual therapy, and stays in residential treatment centres.
They are unlikely to cover the more luxurious services that rehab centres offer, but it does depend on the individual policy cover that you have taken out.
It is always best to establish the specific cover of any insurance policies with a representative from the company, so there are no ambiguous areas.
Please call our 24-Hour Helpline: 0800 326 5559
Can you get drug and alcohol rehab paid for by the NHS?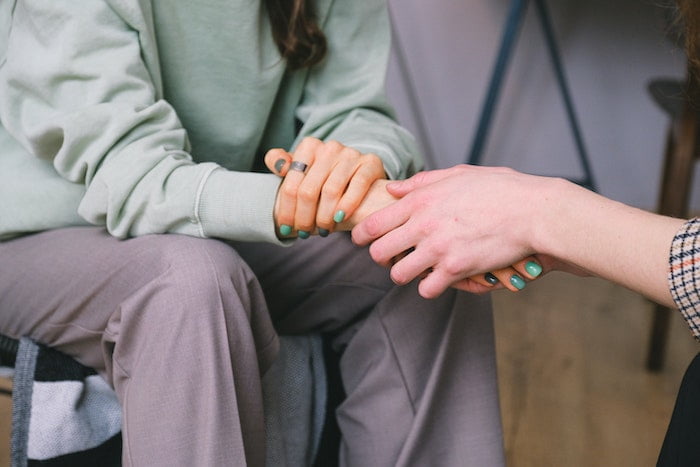 It is possible to receive NHS funding for drug and alcohol rehab in Buckinghamshire, although there are limited places available for funding as there have been drastic cuts in addiction rehab funding over the last ten years.
On top of that, there tends to be a long list of people waiting for their funding to be approved in order to begin treatment.
As there have been funding cuts, it is more likely that any funding that is approved would cover outpatient rehab treatment rather than residential rehab.
It is far more expensive to cover the cost of inpatient rehab treatment than for outpatient rehab due to the high operating costs associated with residential rehab.
There are limited places available for funding clients, so it is more likely that those who are in most need. And have proven their commitment to their recovery will be allocated the funding for their inpatient treatment.
Please call our 24-Hour Helpline: 0800 326 5559
NHS vs Private Addiction Treatment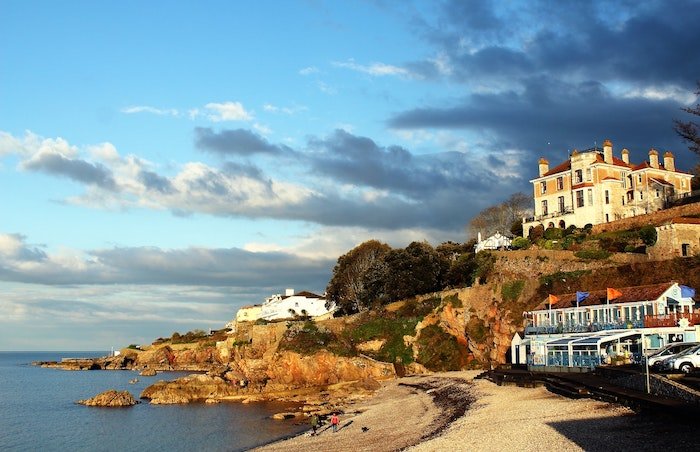 Anyone aiming to go undergo addiction treatment can either meet the cost of the treatment themselves or apply for NHS-funded treatment.
NHS
Everyone has a right to receive treatment through the NHS, and this includes anyone seeking to recover from addiction.
NHS funding provides free access to group therapy, individual counselling and drug/ alcohol mentoring sessions and educational workshops.
There is a strict criterion established for residential rehab funding, which tends to be allocated to those in more urgent need.
It is more than likely that NHS funding will pay for outpatient treatment only, although it can be possible to receive some partial funding towards residential rehab if you can make a strong enough case.
Applying for funding requires strong organisation skills to keep in control of all the admin necessary for your application. People need to show commitment to recovery and provide evidence of this whenever possible.
NHS-funded treatment has been criticised for its "one size fits all" approach with a lack of appreciation for the individual therapeutic needs of each client.
Private Treatment
You will be able to access treatment immediately as a privately funded client; clients receiving NHS funding usually have to wait a long time for funding to be approved so they can begin treatment.
If you have a greater budget, you will be able to have a detailed treatment plan devised for you based on your individual needs.
NHS-funded treatment does use effective treatments, but they tend to be blanket approaches suitable for many people rather than being focused on your individual needs.
Paying for private treatment means you will get exactly what the assessors recommend; you will receive intense, comprehensive treatment tailored to your needs rather than the same general treatment associated with NHS funding offers.
You will tend to have more one-to-one therapy sessions with the specific forms of therapy that you require rather than the general therapy that everyone else would have.
Private treatment can be expensive, though, so if you have a small budget, it is essential to establish what specific treatment you need.
It is also wise to look at all the options available to you in Buckinghamshire, and further afield- as the cost of rehab varies from location to location.
Other free organisations worth considering
Below is a list of other organisations offering free support for addiction around Buckinghamshire:
1. ARC Drug Addiction Support
Address: 33-37 Farthing Grove, Netherfield, Milton Keynes MK6 4JH
Telephone: 01908 250730
Website: https://www.cnwl.nhs.uk/services/mental-health-services/addictions-and-substance-misuse/arc-milton-keynes
2. NHS Compass Young People Drugs Service
Address: 138A Queensway, Bletchley, Milton Keynes MK2 2RS
Telephone: 01908 379673
Website: https://www.cnwl.nhs.uk/services/mental-health-services/addictions-and-substance-misuse/arc-milton-keynes
3. Turning Point
Address: Banbury Health Centre, 58 Bridge St, Banbury OX16 5QD
Telephone: 01295 225544
Website: http://wellbeing.turning-point.co.uk/oxfordshire/hubs/banbury-hub/
You can also reach out to various helplines, such as Mind UK, YoungMinds, Rethink Mental Illness, Samaritans and Papyrus, SMART Recovery or find an Alcoholics Anonymous, Narcotics Anonymous or Cocaine Anonymous near you.
The NHS are also there to guide you.
Please call our 24-Hour Helpline: 0800 326 5559
Inpatient or Outpatient Treatment in Buckinghamshire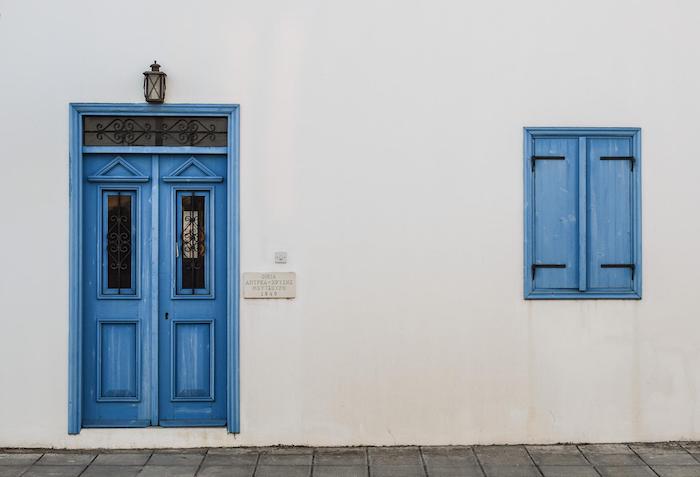 There are both inpatient and outpatient treatment services for drug and alcohol addiction available in Buckinghamshire.
Inpatient Treatment  in Buckinghamshire
Any client looking for treatment in Buckinghamshire who consumes over 30 units of alcohol a day or has been diagnosed with a severe SUD is an ideal candidate for inpatient treatment.
This will involve spending four-six weeks in a residential setting so that they can be constantly supported and monitored.
Attending residential rehab in Buckinghamshire means all the triggers from their usual environment are removed so that they can solely focus on their recovery.
Because of this, there tends to be a lower relapse rate in clients who receive inpatient rehab in a residential setting than those who use outpatient services.
Outpatient Treatment in Buckinghamshire
There are outpatient services available for anyone seeking drug and alcohol rehab in Buckinghamshire. Outpatient treatment is probably sufficient for clients that drink less than 30 units a day.
There are many effective interventions available on an outpatient basis, such as individual, and group therapy and the 12-step programme.
Outpatient clients can also take part in educational programmes and even undergo home detox treatment whilst still residing at their usual address.
Treatments for addiction are well established now, so you do not need to be in residential rehab to receive effective treatment.
Please call our 24-Hour Helpline: 0800 326 5559
Alcohol detox & rehab in Buckinghamshire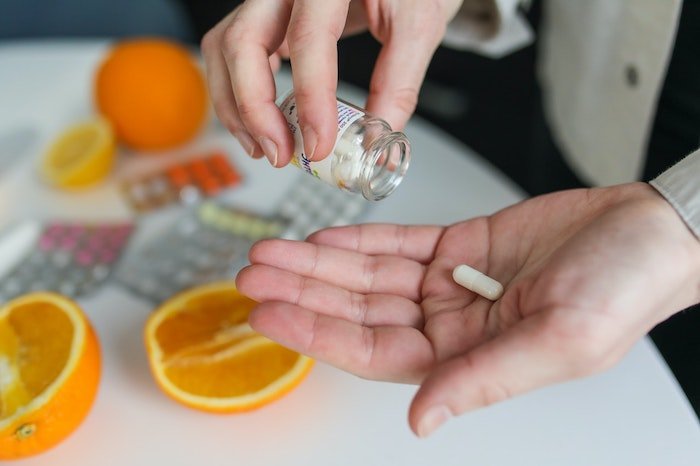 Alcohol Withdrawal Symptoms
Alcohol is a psychoactive drug that acts on the central nervous system and produces changes in brain chemistry. The body responds by adjusting its physiological processes to cope with its presence.
If someone then ceases to drink alcohol, this will disrupt the body's internal system, resulting in withdrawal symptoms such as headaches, nausea, depression, anxiety, irritability, and insomnia.
There are also potentially dangerous withdrawal effects, such as seizures associated with giving up alcohol after heavy use, which can be life-threatening. (4,5)
Please call our 24-Hour Helpline: 0800 326 5559
Detox Treatment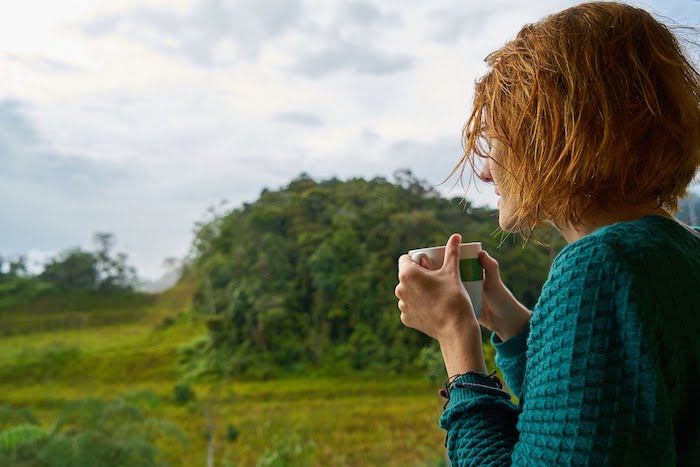 Clients who have developed a severe physical dependence may be required to undergo detox treatment.
Alcohol has a very harmful effect on a person's central nervous and cardiovascular systems, and detox treatment will slowly and safely remove the noxious effects of alcohol from your body whilst simultaneously minimising withdrawal symptoms. (10)
Detoxing from an addictive substance can feel scary because of the very real risk of suffering from withdrawal symptoms; however, if you enter a residential rehab in Buckinghamshire, you will be supervised by a team of medical professionals.
With these experts on hand to assist you, you will be able to detox in a safe, comfortable environment.
Please call our 24-Hour Helpline: 0800 326 5559
Use of substitute drugs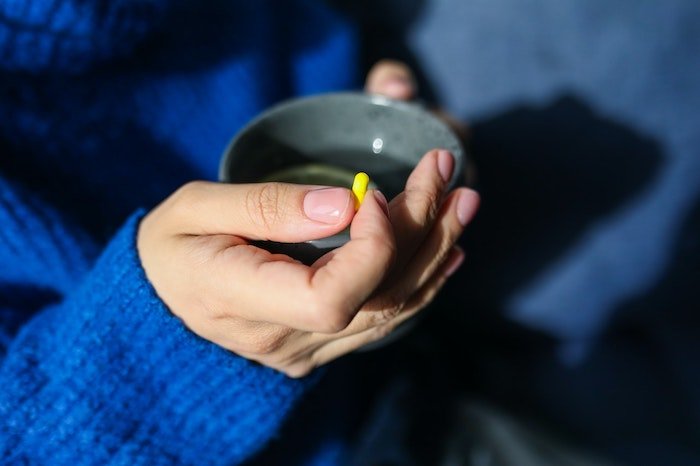 Detox treatments utilise substitute drugs that are chemically similar but safer than alcohol. Librium is used to treat alcohol dependence as it possesses anti-convulsant elements that prevent clients from experiencing seizures when they withdraw from alcohol. (9,10)
Please call our 24-Hour Helpline: 0800 326 5559
Psychosocial/educational aspects of treatment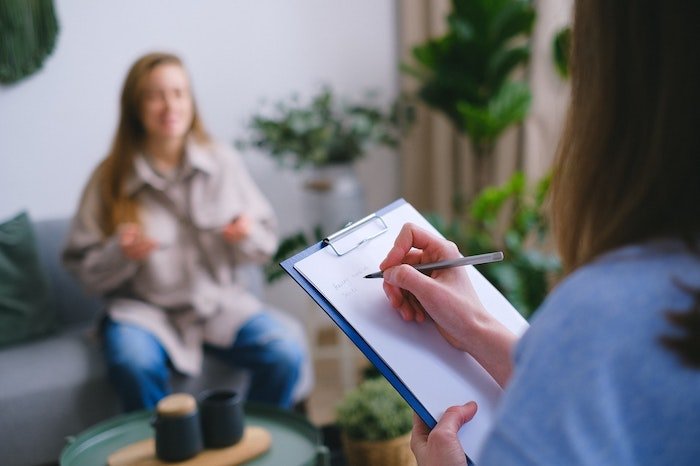 Once a person is seen to be stable after detox, they can begin to start the psychosocial phase of their treatment programme.
This part of the treatment involves examining the underlying causes of the addiction and any mental health disorders that are contributing to the client's cycle of addiction.
Therapies will be used to address issues, build self-esteem, set and maintain healthy goals, and find meaning in healthy coping mechanisms.
As a patient in a rehab clinic in Buckinghamshire, you will have access to a range of therapies, such as Cognitive Behavioural Therapy, Group Therapy, and Alternative Therapy.
Please call our 24-Hour Helpline: 0800 326 5559
Rehab for cocaine addiction in Buckinghamshire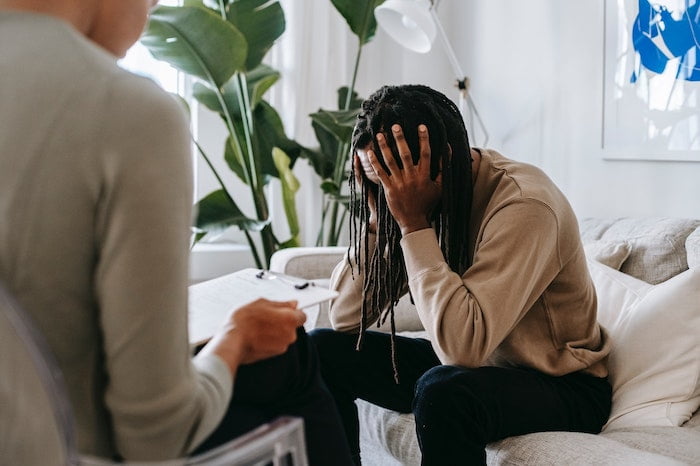 Cocaine is a common drug consumed in the UK; it is a stimulant drug and produces a feeling of euphoria, giving users great boosts of energy and positivity.
Cocaine is not as addictive as heroin or alcohol, and the withdrawal symptoms that people experience when quitting cocaine are minor and not as dangerous as alcohol withdrawal.
Symptoms may include low mood and lethargy, which is the opposite effect to the main effects of the drug.
There is no detox treatment available for cocaine addiction, but a key part of the treatment will involve rehab staff providing emotional support and medical advice about how to manage any uncomfortable withdrawal symptoms. (9)
Clients will then be required to reflect on the emotional factors that led to them becoming addicted to cocaine and engage with undergo psychological therapies to help them achieve this.
Please call our 24-Hour Helpline: 0800 326 5559
Rehab for heroin addiction Buckinghamshire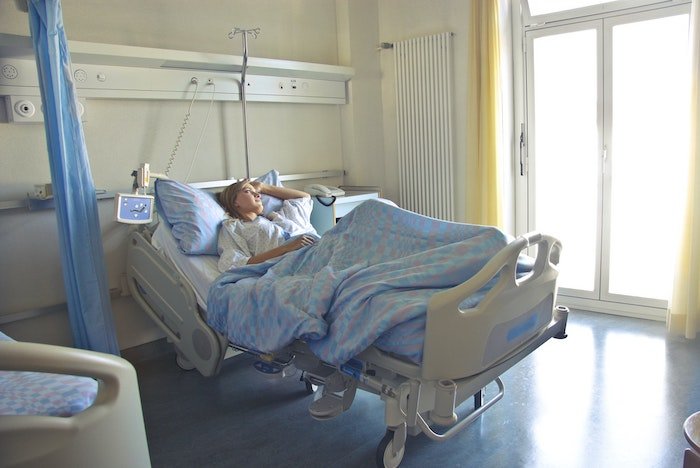 The recovery program for heroin rehab consists of two areas of treatment, both of which use safe and effective interventions.
Firstly, because heroin is a physically addictive drug that alters brain chemistry and causes dependence, a medical detox treatment would be required to reduce the level of heroin in the body.
The detox is carried out by using substitute drugs which slowly reduce the level of heroin in the body over weeks/months and also alleviate any withdrawal symptoms.
Once the detox procedure has finished, then the clients can begin their programme of psychotherapy and educational workshops. (10)
Please call our 24-Hour Helpline: 0800 326 5559
Rehab for cannabis addiction in Buckinghamshire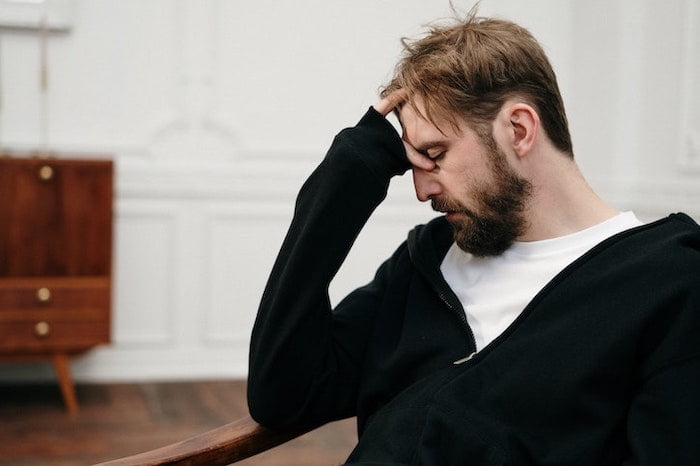 Cannabis is the most popular drug in the UK after alcohol and is very common among adolescents.
Cannabis is known for putting people in a calm state and is not regarded as harmful as other substances, but it can lead to psychological dependence.
There is no detox treatment available for cannabis addiction as the withdrawal symptoms patients experience tend to be milder than those associated with other substances.
If the side effects do become uncomfortable, then the medical staff at our rehab centres in Buckinghamshire will be able to advise you on how to manage each withdrawal symptom as there will be educational workshops on stress management, sleep, and hygiene.
Clients will also engage in a wide range of psychological therapies to help them understand the emotional and psychological reasons for their addiction. (4)
Please call our 24-Hour Helpline: 0800 326 5559
Types of therapies available in Buckinghamshire's rehab centres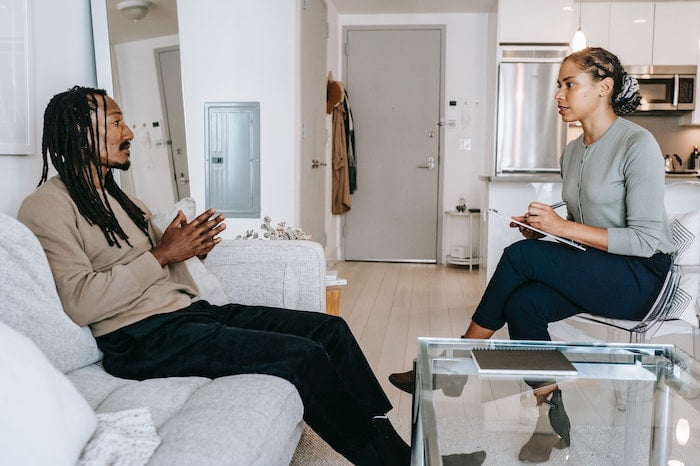 The treatment programmes on offer in our rehab clinics offer many different psychological interventions; these include:
Cognitive Behavioural Therapy (CBT)
CBT is based on the assumption that people's mental health is affected by their unique cognitive processes.
People who have developed inaccurate and maladaptive thoughts can suffer psychological distress, which can hamper their ability to function effectively. Because of this, they may turn to substances to help them cope.
Engaging in CBT will help people develop more realistic and helpful thought patterns to boost their self-esteem and provide them with a more accurate view of themselves and of the way they interpret events in their life.
CBT sessions will help patients build alternative coping mechanisms, so when they leave rehab in Buckinghamshire they will be prepared to build and sustain a new healthy lifestyle. (5)
Dialectical Behavioural Therapy (DBT)
DBT has proven to be an effective psychological intervention for people who have developed an addiction.
People with substance misuse problems find it hard to deal with uncomfortable emotions, and this leads to them turning to substances to help them survive.
DBT will help clients tolerate difficult emotions and learn to sit with them in the therapy session with the support of the therapist and slowly, over time, build their psychological strategies to help them deal with challenging emotions in the future. (7)
Brief Intervention Counselling
Brief Interventions can be very effective in trying to elicit a change in the behaviour of substance users. Brief interventions can last from a few minutes to several sessions, and research has found that it can only take a short period for a brief intervention to be effective.
The sessions predominantly involve concisely delivering information and facilitating a discussion with the client about their substance use.
The therapist provides information about the health risks of their substance use and the consequences of their behaviour. The therapist will also encourage the client to explore the options that they have available to them. (8)
Motivational Interviewing (MI)
MI is a therapy designed to help clients unlock any psychological barriers they may be encountering that may impact their motivation levels for engaging with treatment.
Many clients go through stages in the treatment process where they feel ambivalent about treatment.
If a client has reached this stage, then working with a therapist will enable them to explore their internal psychological processes to understand what might be behind their resistance.
For MI to work effectively, the therapist must show empathy and understanding and not be confrontational when working with the client. (6)
Please call our 24-Hour Helpline: 0800 326 5559
Holistic Therapies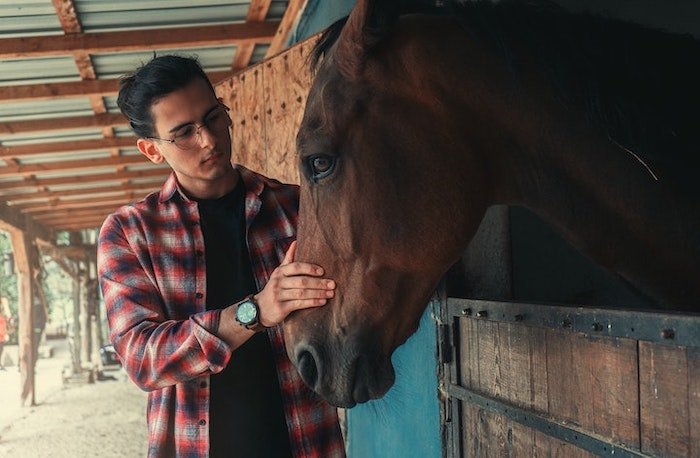 Over recent years addiction treatment centres have begun introducing a range of holistic therapies to their treatment programmes.
Art Therapy
Art therapy enables clients to unlock their creative abilities to help them express any unresolved feelings they may have.
The right side of the brain is more active when it comes to art, images and intuition when compared with the left side of the brain, which deals more with logic, language and cognition.
If clients do struggle to articulate their feelings and make sense of their experiences in psychotherapy, then art therapy offers them an avenue that might be more compatible with their preferred learning and communication style.
People in recovery from substance misuse have reported that art therapy helped them work through important issues in their recoveries, such as shame, denial and spirituality.
Music Therapy
A music therapist aims to help clients express their inner emotional and physical state to help them eradicate any negative emotions they may have stored up over the years.
The therapist will achieve this by applying various music-based themes such as melody, rhythm and tonality to facilitate the client's expression.
Music therapy, just like art therapy, involves encouraging clients to get in touch with another part of their brain to express their feelings instead of the traditional approaches used by talking therapies.
Music therapy has been reported to help people communicate more effectively and to enable them to understand themselves better, both crucial skills in addiction recovery. (11)
Equine Therapy
Engaging in equine therapy sessions enables people to gain insight and understanding into their interaction and communication patterns that may be outside their conscious awareness.
Horses have a unique ability to understand human emotions and non-verbal behaviour.
The equine therapist will be able to analyse your interactions with a horse and pinpoint any aspects of your communication style that can affect your relationships with others based on the horse's reaction to you during the sessions.
People who have undergone equine therapy have reported increases in their self-esteem, better social relationships and an increased ability to tolerate uncomfortable feelings. (12)
Adventure Therapy
Adventure therapy takes advantage of inspiring natural surroundings (e.g. mountains, rivers and forests) to build participants' self-esteem, social skills and practical skills.
Participants take part in a range of team-based exercises such as canoeing, sailing and map reading in new, stimulating environments far removed from their usual environment.
The therapeutic value of nature and being part of a team combine to help people break out of their usual routine and provide them with a sense of achievement.
Group Therapy
Under the guidance of a therapist, all group members will be able to identify the unconscious behavioural patterns they have used over the years, which may have affected the quality of their relationships.
The group context will allow people to obtain feedback about their behaviour from other group members, which may be invaluable for their personal development.
Being part of a group will also allow people to build strong human connections, learn effective communication skills such as active listening and displaying empathy and achieve a sense of belonging, which is a fundamental human need.
Individual Therapy
Individual therapy forms a vital component of a client's treatment plan as it enables them to work through unresolved emotions that may have contributed to their SUD.
Experiencing trauma of any kind is regarded as a high-risk factor for addiction.
It is important that a client fully processes these experiences in the safe environment of the therapy room to prevent them from being overwhelmed by their emotions to such an extent they find it hard to function.
It is because of people's inability to fully process these negative emotions that they turn to substances, and talking through these feelings will help clients move forward.
At rehab in Buckinghamshire patients will be guided by counsellors and psychologists to reprocess traumatic memories, learn about their triggers, and find means to manage their triggers effectively.
Family Therapy
Early family life has been identified as a critical period in people's psychological and social development, and trauma and emotional disturbances experienced during this stage of a person's life can have a long-lasting effect on their mental health.
Family therapists who take a systemic approach are predominantly interested in the way all relatives in the family interact with each other and what unconscious dynamics are apparent that may have led to dysfunctional behaviour and psychological distress.
The ultimate goal of family therapy is to help family members to resolve any arguments and tensions and to facilitate a healthier communication process between them.
Co-dependency Treatment
Co-dependent people tend to neglect their own needs and become over-fixated on the needs of others and emotionally reliant on them.
Co-dependent people feel that their contentedness is dependent on how happy another person is and therefore lack any understanding of what makes them happy.
Co-dependency has its origins in early childhood trauma, and treatment will involve facilitating the client's understanding of their own needs, developing their assertiveness, and changing the way they think and feel about themselves and how they interact with the world around them. (13,14)
CBT will be one of the methods of treatment used in co-dependency treatment.
Twelve-Step Facilitation Therapy (TSF)
The 12-step programme is one of the central tenets of the AA movement, and these principles have been adapted into a form of therapy that clients can engage with during their time in rehab in Buckinghamshire.
The AA believes that the 12-steps represent specific challenges that people need to contemplate to facilitate the psychological changes necessary to promote abstinence and recovery.
Clients can work through each of the steps at their own pace with help from therapists and their fellow clients in rehab, many of whom may have previously worked through several of the steps themselves. (15)
Please call our 24-Hour Helpline: 0800 326 5559
What to expect and how to approach rehabilitation in Buckinghamshire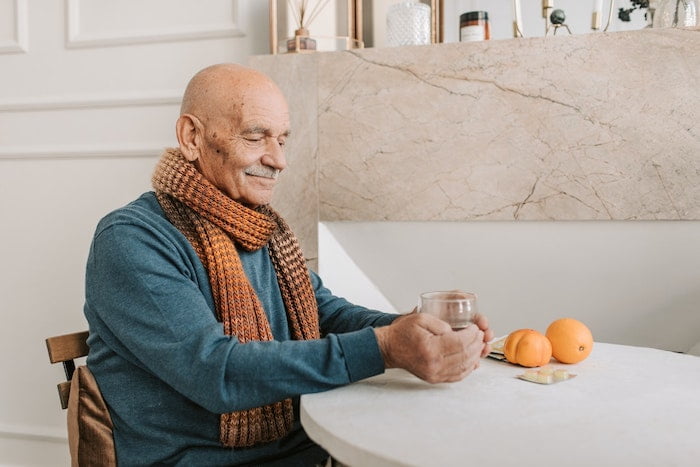 There are a lot of different therapies on offer, which can be intimidating, especially for those who haven't had much experience with therapy.
If you do decide to enter a rehab centre in Buckinghamshire, you will spend some time with an assessor creating a plan of treatments that will work for you and your needs.
This assessment will be instrumental in deciding which therapies will be best suited to you. The assessor will take a range of considerations into account; the substance you are addicted to, your addiction history, and your personality.
You will be guided through your recovery plan carefully, and we do advise all our clients to make the most of their time at rehab and to engage in all of their therapies.
However, if one therapy isn't working for you, you can try others. As we pride ourselves on not prescribing to the idea that a 'one size fits all' rehab works, your recovery journey is unique to you.
Please call our 24-Hour Helpline: 0800 326 5559
Dual diagnosis for co-occurring disorders at rehab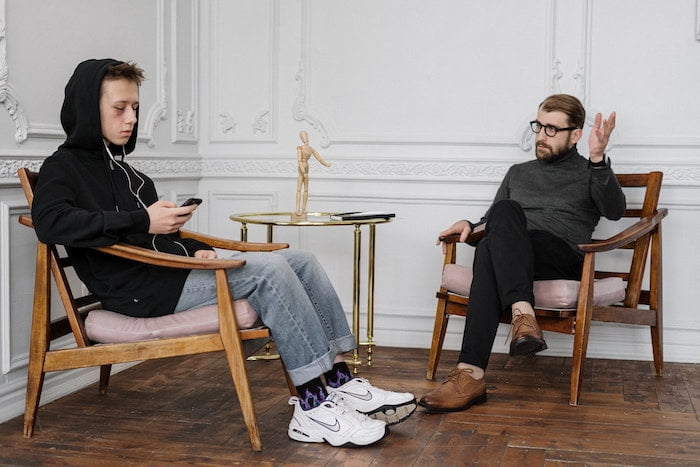 A significant number of clients attending rehab will be classed as dual diagnosis patients.
Dual diagnosis means they will have been diagnosed with another mental condition that co-exists alongside their addiction, or they display symptoms of another mental health condition that requires diagnosis. (16)
It is essential for rehab centres in Buckinghamshire to fully establish a complete profile for each client to design their treatment plan.
Many mental health conditions co-exist with SUDs (e.g. depression, schizophrenia, PTSD), and each can interact differently with a SUD.
Mental health conditions can be caused by a SUD, but a SUD can also act as a catalyst for a mental health condition in some people.
The treatment team needs to understand how each patient's SUD and mental health condition affect each other as they will be aiming to treat both conditions concurrently. (16)
Please call our 24-Hour Helpline: 0800 326 5559
How rehabs help with relapse prevention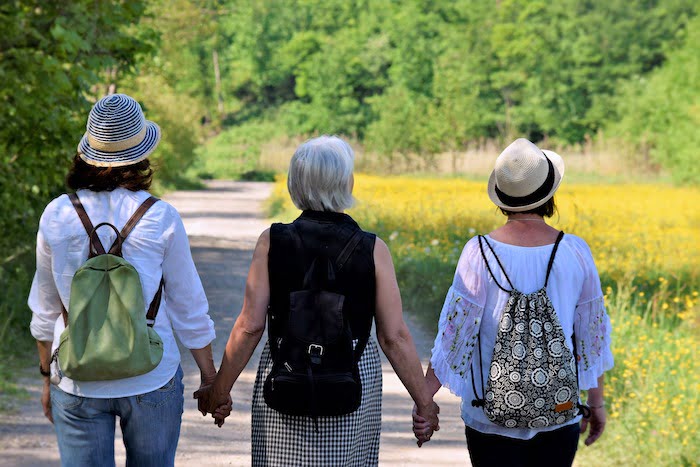 Drug and alcohol rehab centres in Buckinghamshire run several educational workshops to equip you with the cognitive skills you will need to implement when you leave rehab.
One important skill to learn about is relapse prevention (RP).
Therapists will facilitate RP workshops to direct clients to think about several high-risk situations they are likely to encounter, which they feel may make them vulnerable to consuming substances again.
The therapist will recommend each client thinks about certain situations that other substance users have commonly cited as high-risk situations, such as family weddings, music festivals and any situations that may trigger conflict. (17)
Relapse prevention will be a big focus of your time in rehab in Buckinghamshire, because it is your toolkit to remaining sober after rehab.
Please call our 24-Hour Helpline: 0800 326 5559
Aftercare and support services once rehab has been completed in Buckinghamshire.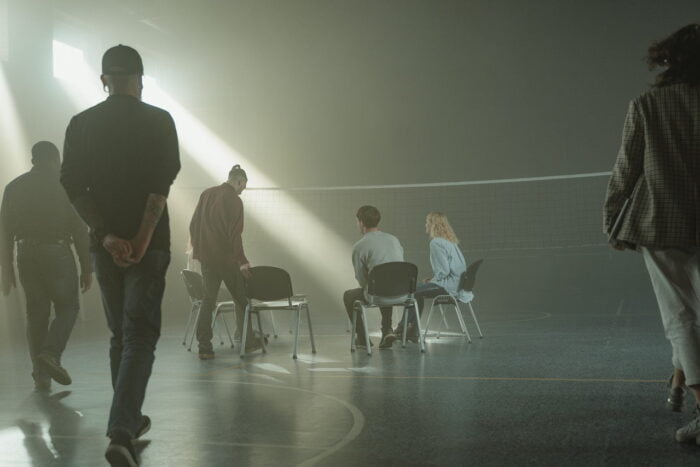 Even though you will be leaving rehab after four weeks when your treatment programme has finished, plenty of support will still be available to maintain your progress.
Many rehab centres have an aftercare service plan, although it fluctuates between services, with private clients accessing greater quality services.
Luckily there are many sources of support available in Buckinghamshire, including:
Please call our 24-Hour Helpline: 0800 326 5559
Alcoholics Anonymous (AA)and Narcotics Anonymous (NA)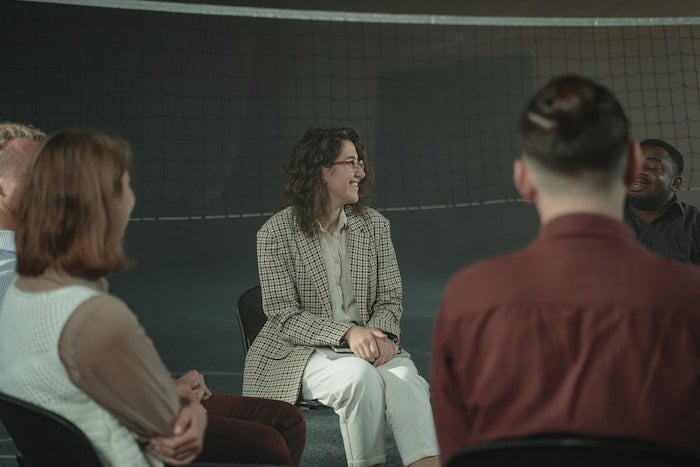 There are many support groups available to attend during the week in Buckinghamshire, and people will be able to continue their 12-step work at Alcoholics Anonymous (AA) and Narcotics Anonymous (NA) meetings and maintain the strong bonds they have built up with fellow members. (18)
Al-Anon Family Group meetings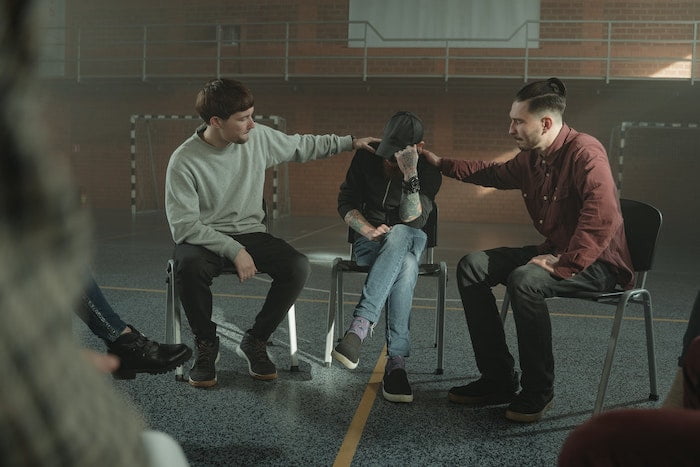 Support group meetings are also available for family members of individuals diagnosed with SUD in the Buckinghamshire area.
Attending a support group like Al-Anon will help family members make sense of their situation by talking about their feelings in a safe place with other families who share their experiences.
Please call our 24-Hour Helpline: 0800 326 5559
SMART Recovery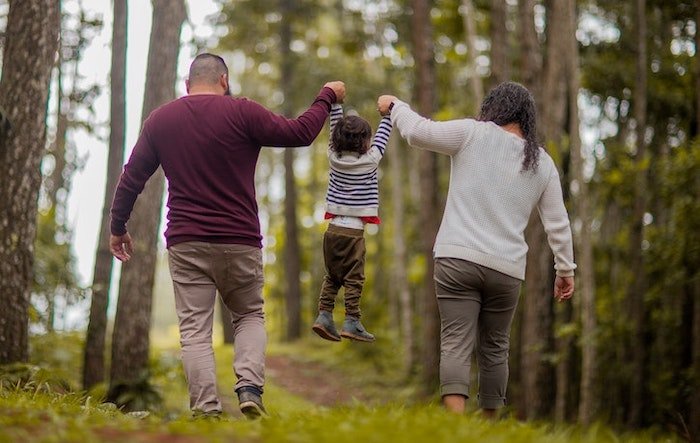 SMART recovery takes advantage of technological advances to support people in recovery over their online platform.
SMART recovery see personal development as an important part of the recovery process, and their programmes are designed to help clients reach their full potential and live a well-balanced life.
Their programmes are based on cognitive behavioural principles that also help their clients manage strong cravings and difficult emotions.
Please call our 24-Hour Helpline: 0800 326 5559
Outpatient Treatment via a local Drug & Alcohol team in Buckinghamshire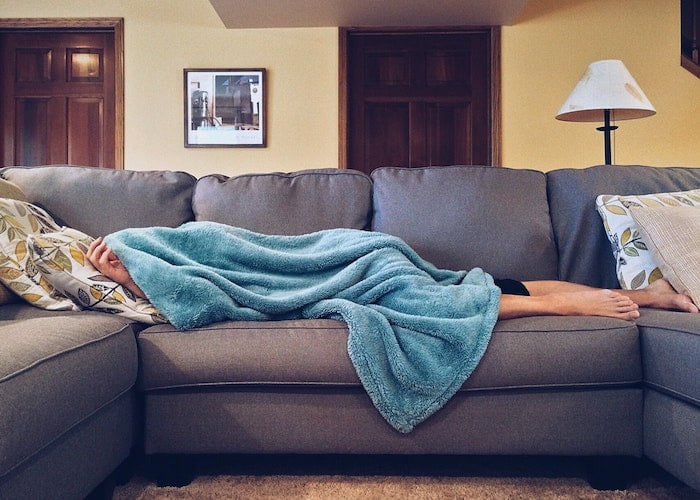 There are specialist outpatient programmes available for people seeking continued support after completing residential rehab.
There are specialist drug and alcohol teams with links to NHS services, local government projects and charities that operate educational courses and individual therapy in Buckinghamshire.
These courses and therapies are designed to provide ongoing support and resources to help people maintain their recovery.
Please call our 24-Hour Helpline: 0800 326 5559
How soon can I access treatment?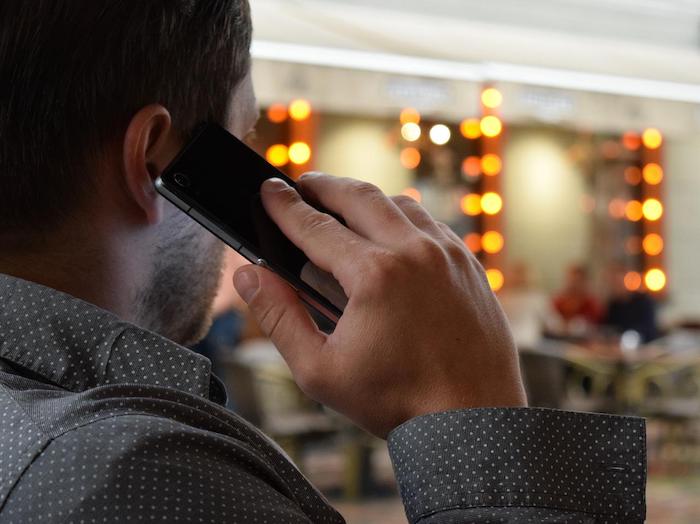 If you are in the depths of addiction and looking for immediate help, we can provide this through our referral services. Many of the clinics within Buckinghamshire can even admit you on the same day if you meet the criteria.
Calling us on 0800 326 5559 today means you can begin your pre-admission process, becoming one step closer to starting treatment. By speaking to one of our friendly advisors, we can refer you to clinics in the Buckinghamshire area that best suit your needs.
Buckinghamshire is accessible through all of its neighbouring counties, such as Hertfordshire, Oxfordshire, and Northamptonshire. You can easily access it by car through the M1, M25, and M40, which will bring you directly into the county.
If you are not from the Buckinghamshire area but would still like to enter rehab within the county, we can discuss this further upon your phone call.
Many people choose to enter rehab away from home so they can begin a new chapter in their life free from distraction and negative reminders.
So if you are considering Buckinghamshire as your destination for rehab, we advise you to visit each rehab centre in person before choosing to make sure you are comfortable and happy with your choice.
There are still benefits to remaining close to home, which include enjoying visitations from friends and family who can help motivate you to finish treatment successfully.
Get Help Today
At OK Rehab, we know choosing to seek treatment can be a huge decision. It's also never easy to choose the most suitable treatment programme.
You may feel overwhelmed by competing clinics with their offers and discounts. Let us assist you in your search for treatment.
 All drug and alcohol rehabs need to be registered and audited by the Care Quality Commission (CQC).
Get in touch with us today, and we can help you step into a happier future free from the clutches of drug and alcohol addiction.
OK Rehab also offers addiction support across the UK, including High Wycombe, Slough, Milton Keynes, Aylesbury, Mount Pleasant, Page Hill, Bourton, Badgers, Linden Village, Castle Fields, Lace Hill, Banbury, Bicester and Bletchley.
Please call our 24-Hour Helpline: 0800 326 5559
References
(1) Office of National Statistics (2022) Drug-Related Deaths – Buckinghamshire available@Drug-related deaths by local authority, England and Wales – Office for National Statistics (ons.gov.uk)
(2) Meyers, R., Smith, J.E., Serna, B., Belon, K. (2013) Community Reinforcement Approaches CRA and CRAFT in Miller, P. (ed) Interventions of Addictions: Comprehensive Behaviours and Disorders. Vol 3, 2013.
(3) Herie, A.M., Watkin-Merek, L. (2014) Relapse Prevention. in Herie, A.M. & Skinner, W. (ed) Fundamentals of Addiction: A Practical Guide for Counsellors. CAMH. Canada.
(4) Kahan, M. (2014) Physical Effects of Alcohol and Other Drugs. In Herie, M. & Skinner, W. (ed) Fundamentals of Addiction: A Practical Guide for Counsellors. CAMH. Canada.
(5) David, D., Cristea, I., Hoffman, S. (2018). Why Cognitive Behavioural Therapy is the Gold Standard of Psychotherapy. Frontiers in Psychology. 9:4 available @Why Cognitive Behavioural Therapy Is the Current Gold Standard of Psychotherapy (nih.gov)
(6) Miller, W. & Rollnick, S. (1991) Motivational Interviewing: Preparing to Change Addictive Behaviour. Guilford Press. New York.
(7) Dimeff, L., Linehan, M. (2008) Dialectical Behaviour Therapy for Substance Abusers. Addiction Science and Clinical Practice. June 2008.
(8) Hodgson, R. (2003) Brief Interventions, Brier Interactions in Peterson, T. & McBride, A. (ed) Working with Substance Misusers: A Guide to Theory and Practice London. Routledge.
(9) Moss, A, Dyer, K (2010) The Psychology of Addictive Behaviour. Palgrave McMillan. New York.
(10) Raistrick, D. (2004) Alcohol Withdrawal and Detoxification in Heather, N., & Stockwell, T. (ed) The Essential Handbook of Treatment and Prevention of Alcohol Problems by (2004). John Wiley & Sons. Chichester.
(11) Wilson, M. (2003) Art Therapy in Addictions Treatment in Malchiodi, C. (ed) The Handbook of Art Therapy. The Guildford Press. London.
(12) Trotter, K.S.(2011) Harnessing the Power of Equine Assisted Counselling: Adding Animal Assisted Therapy to Your Practice. Routledge. London.
(13) Beattie, M. (1992) Co-dependent No More. Hazeldean. Minnesota.
(14) Black, D., Grant, J. (2013) DSM5 Guidebook: The Essential Companion to Diagnostic and Statistical Manual of Mental Disorders, 5th Edition. APP. London.
(15) Williams, C. (2003) 12 Step Approaches in Peterson, T. & McBride, A. (ed) Working with Substance Misusers: A Guide to Theory and Practice London. Routledge.
(16) Mee-Lee, D. (2013) The ASAM Criteria: Treatment Criteria for Addictive, Substance-Related and Co-occurring Conditions.
(17) Parks, G., Anderson, B., Marlatt, G.A. (2004) Relapse Prevention Therapy in Heather, N. & Stockwell, T. The Essential Handbook of Treatment and Prevention of Alcohol Problems. John Wiley and Sons. Chichester.
(18) AA (2021) Alcoholics Anonymous. available@Alcoholics Anonymous Great Britain (alcoholics-anonymous.org.uk)