Drug & Alcohol Rehab in Reading
Here at OK Rehab, we know better than most what it is you may be experiencing right now. Most of our team have dealt with addictions themselves in the past, and are now living in recovery.
We are proof that recovery is possible no matter your circumstances, and now we work to make that recovery a reality for our clients.
With our help, you could be receiving vital treatment for your addiction in a local drug and alcohol rehab in Reading, and could soon be on your way to a normal life.
You are never alone in this fight. We will support and guide you throughout the entirety of your recovery journey, even after you leave the confines of your chosen rehab.
Reading was reported as having a serious problem with alcohol with 30,000 residents drinking above the recommended levels.[1] In 2020, there was a massive figure of 19 drug deaths in the city; the highest number for the city since records began.[2]
Addiction and its consequences are a big issue in the city. The best way to begin recovery is through entering a drug and alcohol rehab in Reading.
To begin your recovery journey today, call our 24-Hour Helpline: 0800 326 5559
Interventions you can try at home with a loved one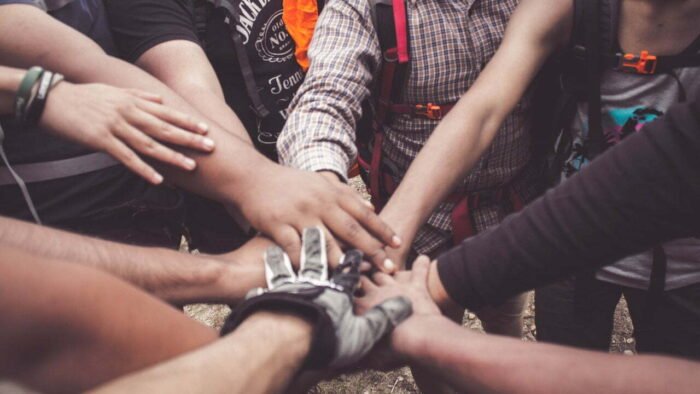 There are a couple of interventions that people implement at home when a loved one has an addiction. An intervention can be useful in how it supports the family while providing help to the person affected by the illness too.
The first intervention has the goal of encouraging your family member into a drug and alcohol rehab in Reading.
A professional joins a couple of family members in approaching the person with the addiction, discussing the situation, and then leading your loved one through treatment options.
Another intervention families adopt is the CRAFT intervention. This is where the family around the addicted person follows guidelines on how to structure their relationship with the person.
It includes tips on how to develop and maintain boundaries, how to create a positive relationship, the importance of self-care, and finally there's support on how to use positive reinforcement to encourage change.
How to identify an addiction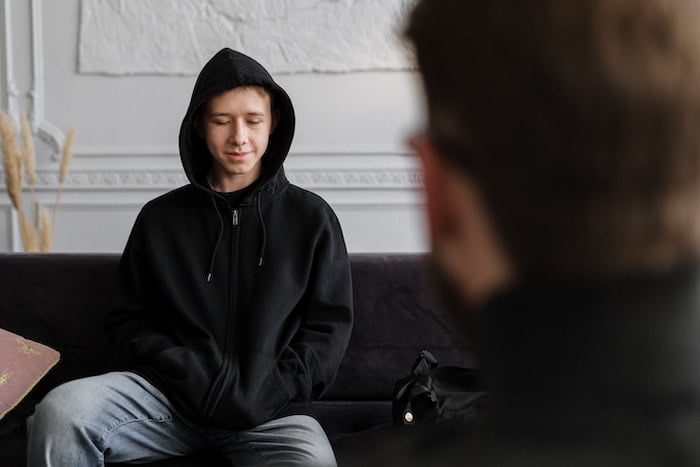 There are different ways to tell that an addiction has formed. The vast majority of people who develop this illness spend months and even years in denial.
This is one of the key elements that signify addiction, in fact.
Certain behaviours and health effects, however, make it clear that addiction has developed and that recovery support is essential.
These include:
Drinking increasing amounts of alcohol or taking more of the substance than in the past.
Feeling the need of the substance to function and get through the day.
Hiding how much and how often you use substances.
Close people worrying about your alcohol or drug use.
Participating in riskier behaviours (i.e. drink driving).
Self-neglect such as reduced personal hygiene habits.
Experiencing withdrawal symptoms linked to moods, sleep, appetite, and physical effects (i.e. tremors or pain).
To begin your recovery journey today, call our 24-Hour Helpline: 0800 326 5559
The cost of a rehab stay in Reading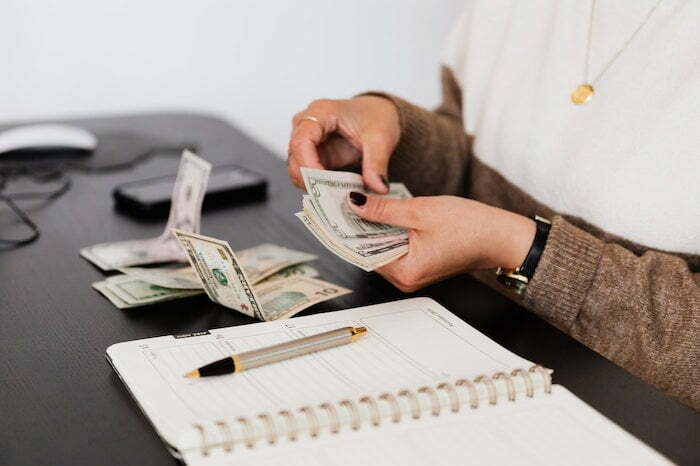 There are different factors that influence the cost of your stay at a private rehab in Reading. Sharing a bedroom, types of medication, the level of luxury of the establishment can all change the overall cost.
In Reading, you can expect to pay anywhere from £495 a day to as little as £1,000 a week for a fully comprehensive treatment package at an inpatient facility. It's worth having a chat to the OK Rehab team for more information around this.
Will my health insurance cover a rehab stay?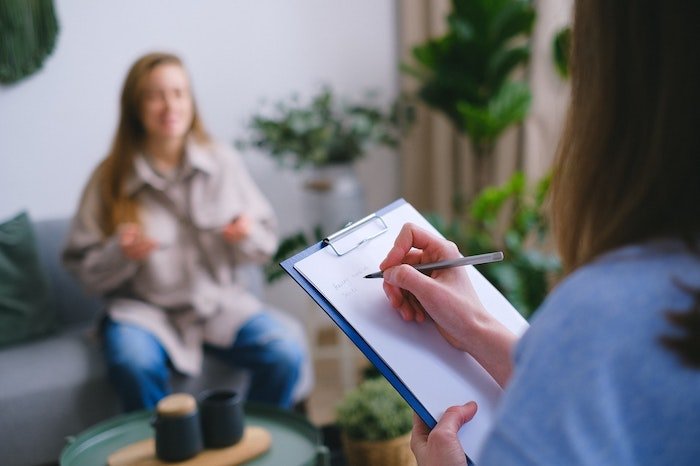 Some people go to a private clinic and have it paid through their private health care insurance. This can be a really useful option.
If you have insurance, take a look at your documents to see if it covers addiction treatment.
The only thing you need to keep in mind is that, as a general rule, claiming on your insurance increases future costs of the policy. Also, if the policy is provided through your place of work then it's likely you'll be under oath to inform your manager that you're claiming for treatment at an inpatient clinic.
Are rehab stays funded through the NHS?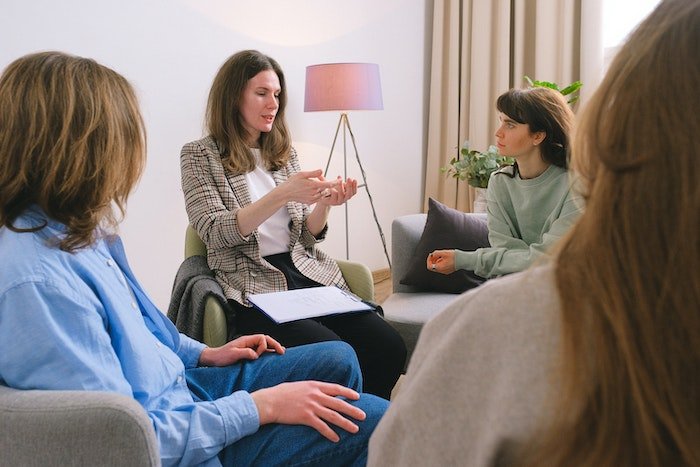 Some patients enter rehab through funded placements. These are offered through government funding distributed via the NHS and local councils.
To access this funding, you'll be from a low-income household and be in regular contact with your local drug and alcohol service in Reading.
You apply to Reading Council for funding and will be supported by your substance worker to do so. The council will want to see evidence that you're fully committed to recovery and doing all it takes to recover.
It has to be pointed out that there is limited funding and a lot of people apply for it. It's common for people to apply for the funding a few times.
To begin your recovery journey today, call our 24-Hour Helpline: 0800 326 5559
The length of your stay at rehab in Reading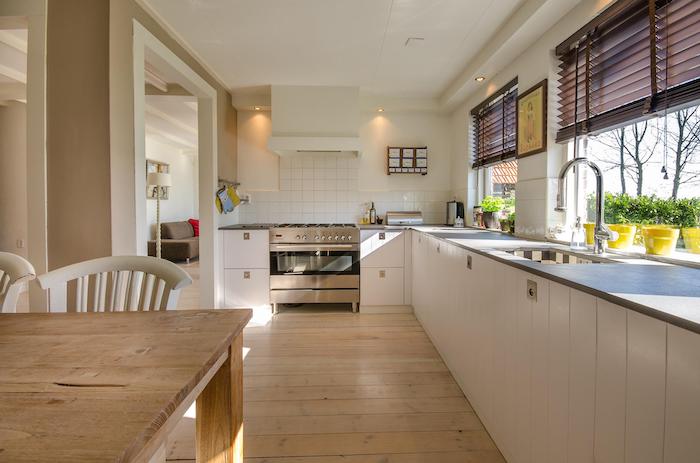 Staying at an alcohol rehab in Reading requires effort and dedication. It takes a few sessions for the psychological therapies to start to kick in with the revelations that you'll encounter, for the withdrawal symptoms to settle, and finally for your new healthy behaviours to become habitual.
While some patients stay for ten days for a physical detox, all residents are advised to stay for around twenty-eight days. This offers the time to start the healing process more effectively and for the foundation of a long-lasting recovery to build.
NHS and private addiction rehabilitation options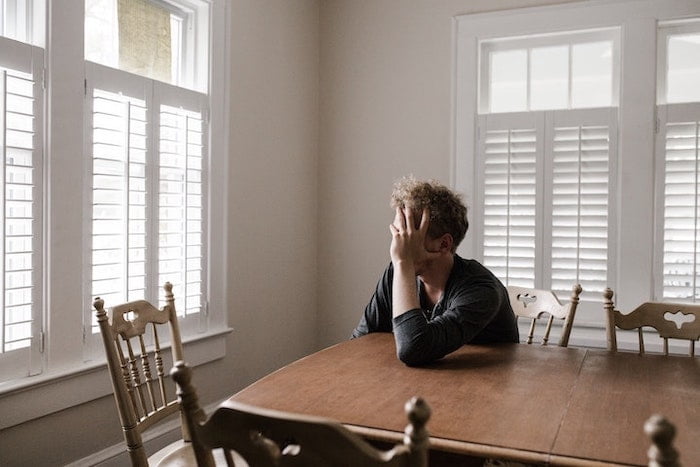 You can access rehabilitation treatment through both the NHS and the private sector.
While the NHS supports people at any level of addiction whether they're actively trying to quit or are requiring harm reduction support, the private sector focuses on people who are "ready to change".
The NHS offers support through local clinics. There are weekly group sessions that service users are invited to attend. Some people get regular input from a substance misuse worker. Unfortunately, being free to all, services tend to be stretched.
Private clinics offer people a 24-hour service. Residents stay on-site and participate in a timetable of activities and therapies all aimed at rehabilitation.
Staff are fully qualified in the field of addiction, many having experienced addiction themselves or through people close to them. Each person gets a tailored recovery programme aimed at their specific needs.
Inpatient and outpatient rehabilitation centres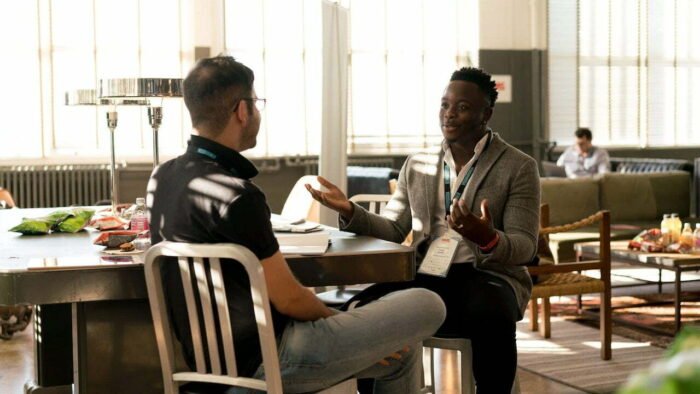 Entering a clinic for rehabilitation support means you'll be supported through inpatient or outpatient services. The majority of clinics in Reading specialise in one or the other.
As it happens, NHS clinics offer outpatient facilities where you go to clinic as and when you have an appointment or want to go to a group session.
Private clinics offer inpatient treatment where you're admitted to the house and treated for a period of time (usually from one to four weeks).
Alcohol detox and rehab in Reading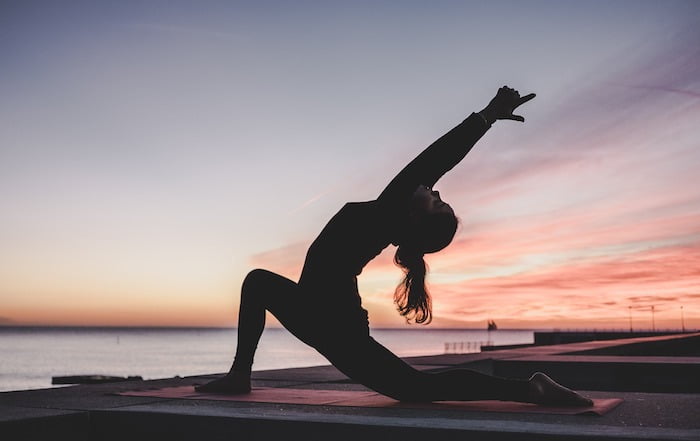 There are various ways to tell you have an alcohol addiction. While society encourages drinking in many spaces (i.e. pubs, restaurants, shops) and it is legal, addiction to this substance is actually one of the most dangerous.
The withdrawal effects can be fatal at worst. Treatment at rehab is critical when a physical dependency occurs.
Withdrawal symptoms include:
Mood swings.
Fluctuations in appetite.
Sleep disruption.
At alcohol rehab in Reading, you'll be assessed so the staff understand whether your addiction is moderate or severe and what treatments you require.
The first part of your stay will be focused on detox. If you have a dependency on alcohol, then you'll have a prescription of Librium from the on-site doctor. This ensures you wean off the substance safely across ten days.
Following this, you'll move on to various counselling sessions in both individual and group formats. You'll begin the emotional work it takes to grow in self-awareness.
This brings you to a place of self-compassion from which to build sobriety on.
Rehab for cocaine in Reading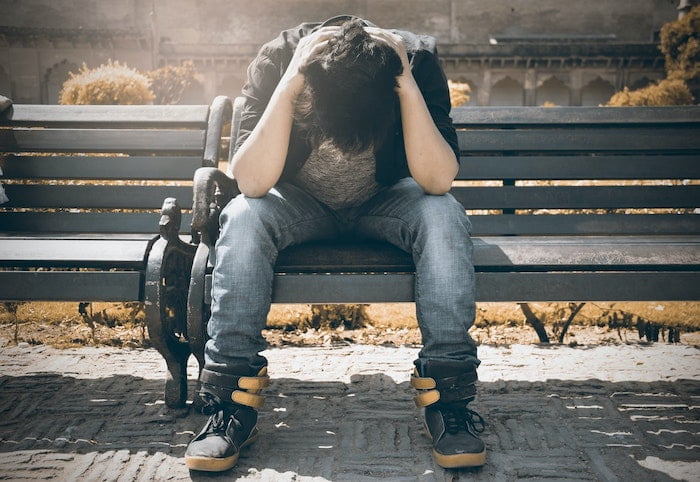 It's more common for people to enter rehab for cocaine addiction than ever before. Throughout the world there's been an increase in use as supply has increased and prices have dropped.
This substance is a stimulant and is often used in social environments and combined with alcohol use.
While people think it's "fun and games" to start with, many questioning why it's a class A, there are huge repercussions that unfold when regular use and addiction unfolds.
Cocaine has many toxins in which build up in the body. This leads to impaired immunity and makes the risks of illnesses and diseases much higher.
On top of this are the serious mental health effects that arise.
Cocaine is linked to:
Increased risk of crack use and lung problems.
Mood and mental health disorders such as anxiety.
Higher rates of illnesses and diseases (especially linked to the heart and lungs).
Financial ruin.
Breakdown of families.
Staff at rehab will offer you therapeutic support and lead you through various sessions that develop the self while introducing essential new skills and behaviours.
There's an emphasis on retraining thoughts and thought patterns. Doing so is key in altering brain activity and associated behaviours.
To begin your recovery journey today, call our 24-Hour Helpline: 0800 326 5559
Rehab for heroin in Reading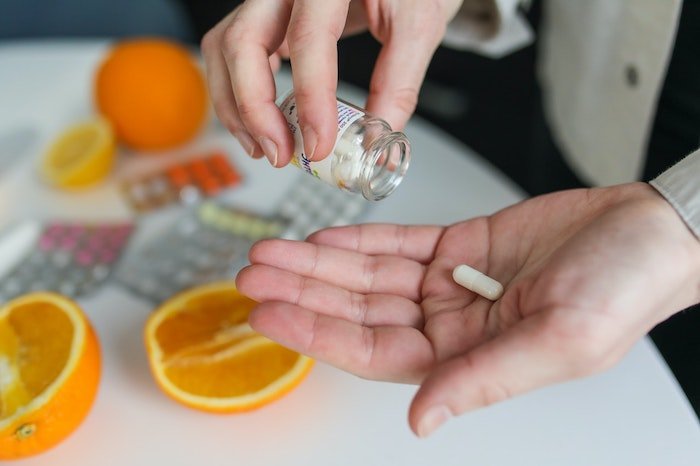 It's essential to understand more about addiction in terms of common underlying factors. The reality is that addiction generally doesn't exist unless there has been some kind of trauma in a person's life.
This is especially so where people use heroin, a drug known for its pain-alleviating effects. Rehabilitation involves education around addiction in general and around self-learning.
Becoming in-tune with yourself, your behaviours, and your desires for the future is really important. Staff support you to think about life from new angles so that change becomes a true option.
The withdrawal symptoms from heroin are notoriously difficult to get through and include:
Cold-like symptoms.
Pain in the bones and muscles.
Feelings of extreme overwhelm, anxiety and fear.
The first part of your stay will see you through a Subutex-based detox. It lasts around ten days and ensures you come off heroin in a comfortable way where the symptoms are managed.
After this, you then move on to psychological therapies and group sessions to develop the skills to maintain abstinence.
Rehab for cannabis in Reading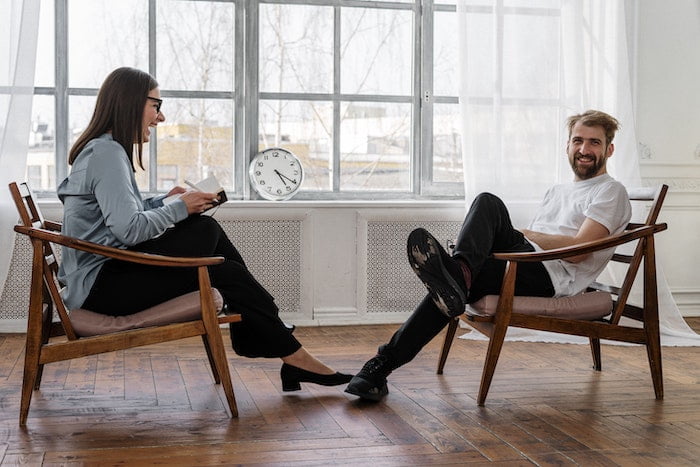 Just like the other psychoactive substances here, cannabis use can lead to serious addiction and for some, it has severe consequences.
While many users advocate the health benefits of cannabis, it has to be remembered that illegal and unregulated use where people smoke strains that are incredibly strong is totally different to using legal cannabis drops that are prescribed.
In the UK, THC cannabis use is illegal. THC is a chemical that has psychoactive effects. It can lead to anxiety, sleep disturbances, fluctuation in appetite, psychosis, and even schizophrenia.
The cannabis products you see on the high street are made from CBD strains. CBD is legal and is the chemical that causes people to feel relaxed.
At rehab, you'll spend the day involved in holistic activities that improve the mind-body connection where you learn to relax without thinking you need cannabis.
Psychotherapists will introduce you to coping mechanisms that manage cravings and within group settings, you'll find a place of moral support and mutual understanding.
What is a dual diagnosis and what happens if I have one?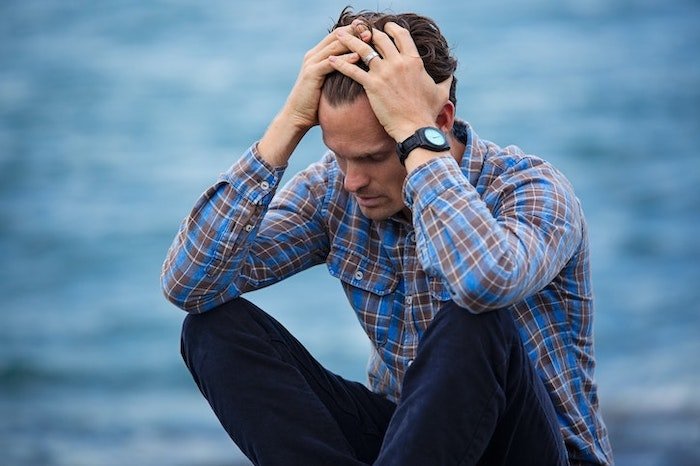 It's actually quite common for people who have addictions to have formed them because they turned to drugs or alcohol in order to try and manage mental health symptoms. For example, a person with anxiety might use cannabis to relax. If they do this regularly, an addiction can thereafter form.
On the other hand, using the substance can lead to mental health conditions forming where previously there weren't any. As an example, drinking alcohol regularly is associated with depression.
It's often very difficult to tell what came first. Either way, at a private alcohol rehab in Reading you might be told you have a dual diagnosis. It just means you have two conditions.
While staff will be focused on treating your addiction, they will also provide sessions that support your mental health recovery too. The two go hand-in-hand and staff recognise this.
To begin your recovery journey today, call our 24-Hour Helpline: 0800 326 5559
Rehab work to protect around relapse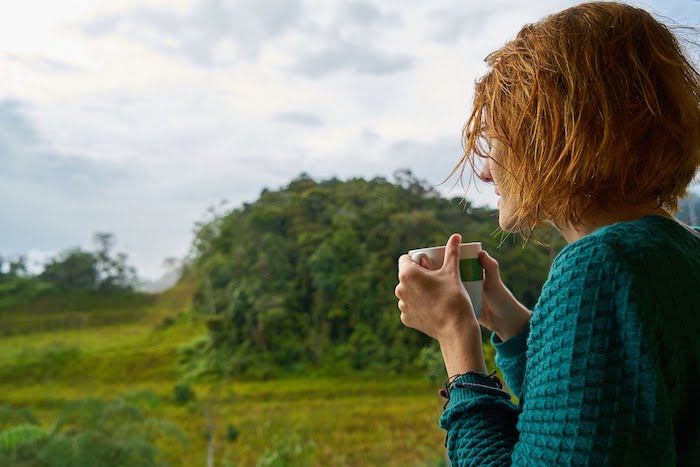 During your stay as a patient at a private rehab clinic in Reading, you'll discuss "life after rehab" with therapists and substance use workers.
It's important in these sessions to talk openly about the environments in which you use alcohol and drugs and what you feel leads you to doing so. It can be hard, especially where these behaviours are ingrained over years.
However, together you'll come with ideas on what things will help you to remain sober.
What things will help you maintain willpower whether this is linked to being able to say a firm "no", or actively avoiding particular people and situations.
You'll form a relapse prevention plan which covers all aspects to make life outside of rehab as easy as possible in relation to staying off the alcohol or drugs.
The plan will include:
Who to contact when craving.
What strategies to use when craving.
Steps and goals that encourage healthy behaviours.
Steps and goals to move towards future aspirations in areas such as education.
What to do if you relapse.
Other support organisations in Reading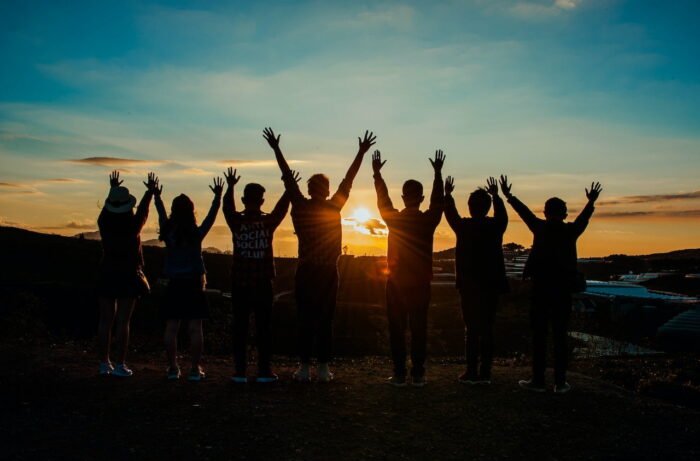 In Reading you can also link up with other organisations around addiction and recovery. Some people do so before entering rehab, others might link to some of them afterwards.
It really depends on the individual and the benefits they stand to gain from the specific place:
12 Step groups are available. They provide you with a structure to follow wherever you are on your addiction or sobriety journey. All are welcome. People are encouraged to share if they want. There's an emphasis on social connection and finding strength from a higher power to remain sober. 12 Steps groups range from Alcoholics Anonymous to Narcotics Anonymous to Cocaine Anonymous.
NHS drug and alcohol services. These are held in local hubs and include various activities including group sessions, needle exchanges, one-to-one support, and drop-in clinics.
A home detox might be offered where a person has relapsed and the professional team around the person has deemed you as able to manage the prescription at home. Daily contact with a doctor is must in order for them to monitor your symptoms and success.
SMART recovery groups are available online and in some in-person environments. These offer practical solutions to make sobriety easier to maintain.
The OK Rehab philosophy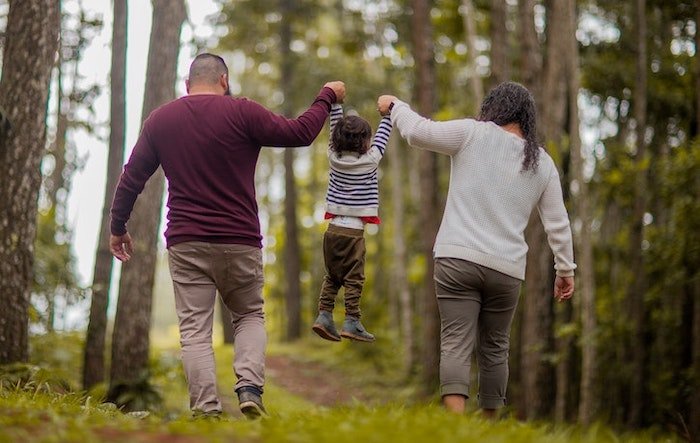 We believe that you deserve the best treatment possible for your addiction, no matter what.
Regardless of sticky financial situations and personal budgets, particular substances or any other personal factors, we do not discriminate. We offer our services to anyone and everyone who is in need of them.
We understand that addiction impacts not just the body, but also heavily affects the brain too. This is why we strive to find all clients adequate care that works to treat all aspects of addiction, giving them a higher chance of a successful and long-term recovery.
Through a drug and alcohol detox for the physical side of addiction and multiple forms of therapy for the psychological factors, clients can hope to reach their goals of a substance-free life much more efficiently.
We offer a safe space for you to discuss with us your own addiction or that of loved ones that may also be impacting you. We are not here to judge and will strive to make you feel comfortable and unashamed of your situation at every turn. There is no shame in speaking out and seeking help, in fact, here at OK Rehab, we know that doing so is actually incredibly brave.
Get in contact with us today via the helpline, our email, or our online form. All enquiries are dealt with quickly and in complete confidence.
To begin your recovery journey today, call our 24-Hour Helpline: 0800 326 5559
Treatments for a drug and alcohol addiction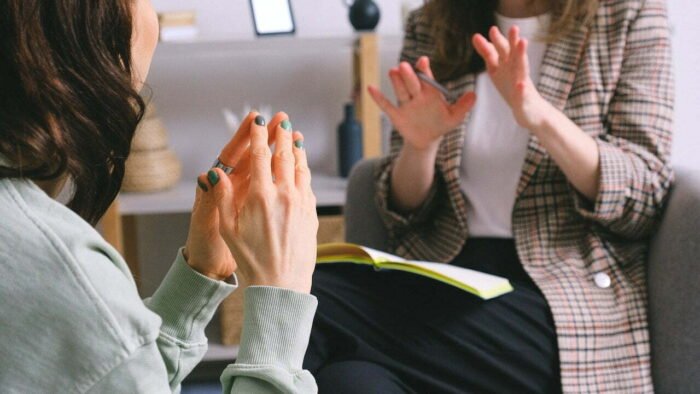 Over the course of your rehab stay you are sure to encounter many different forms of addiction treatment. As mentioned above, these treatments are specially crafted not only to help heal physical aspects of addiction but also to get right to the root of the illness – the brain.
Physically, you will most likely undergo a drug and alcohol detox. Though this is usually the scariest step on the recovery journey for many clients, it is undoubtedly the most important and is necessary to flush your bloodstream of toxins that have been left behind by substances.
During this detox phase, you are likely to also experience several withdrawal symptoms, which can include nausea, headaches, muscle pain, fatigue and mood swings. These effects of withdrawal can vary from mild to much worse, depending on the severity of your reliance on substances, and also which substances you have used.
Rest assured that the team in your chosen drug and alcohol rehab in Reading will be on hand to support you through this challenging time, and a doctor can prescribe you appropriate medication to ease the symptoms if necessary.
The majority of treatment you receive will be in the form of therapy and counselling. There are multiple types of therapy that you may encounter, each working to heal a separate aspect of your addiction. Because of this, you will likely not just participate in one method of therapy, but several, as together they form a complete treatment for all mental aspects of addiction.
Some of the main forms of therapy that you can expect include:
1. Family Therapy
Almost self-explanatory, family therapy brings together families of the individual dealing with the drug or alcohol addiction. In this therapy, the family can discuss ways in which the addiction has also impacted them personally, and can offer and debate ways that they can help the recovering family member.
2. Group therapy
During group therapy, clients can meet a room full of like-minded individuals, that take turns to share similar stories of struggling to cope with an addiction. Clients are encouraged to speak up and share their own stories too, and be open about their addiction. In doing so, all clients involved can feel less alone, and more like part of a supportive network of people who understand what they have experienced. Group therapy can provide valuable friends that clients can continue recovery with after rehab.
3. Individual therapy
The most expected type of therapy, and the one usually portrayed on screen and online, is individual therapy. This is simple therapy in a one-on-one setting with a professional and is usually paired closely with group therapy to offer clients an opportunity to speak to a group, but to also speak in private if they wish.
4. Acceptance and Commitment Therapy (ACT)
ACT is a form of psychotherapy that uses mindfulness and acceptance strategies to coach clients into being more present with life. ACT teaches that instead of ignoring or eliminating difficult feelings, clients should instead learn to become aware of the feeling or emotion as it occurs and work through it until they accept it.
5. Motivation Enhancement Therapy (MET)
MET is a counselling approach that works to guide clients through accepting the help that they need. It can be hard for many individuals to actively seek help, even when they desperately want to. MET seeks to rapidly improve a persons motivation to change and do better.
This is not an exhaustive list of therapies, and you may encounter other forms of treatment such as contingency management, which rewards desired behaviour with incentives like prizes and money.
If you wish to know more about the possible treatments to expect in a drug and alcohol rehab in reading, or to begin your enquiry, call us on 0800 326 5559.
State-Funded Services & Charities in Reading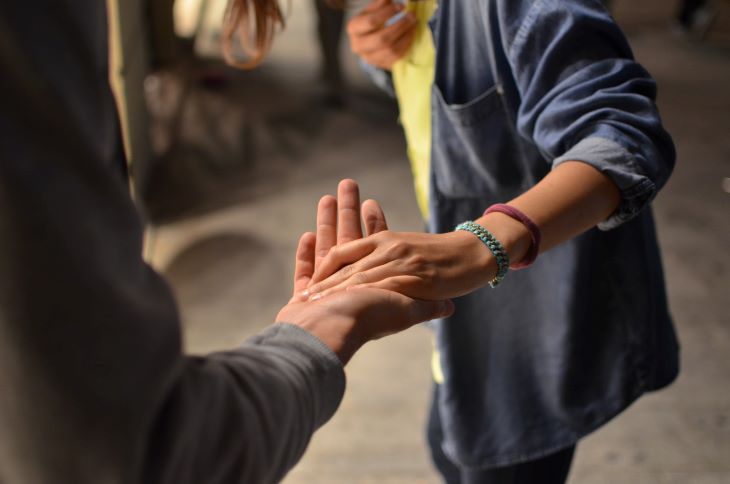 1. Drug and Alcohol Service
Address: 127 Oxford Road, Reading, RG1 7UU
Telephone: 02392294573
Website: https://www.changegrowlive.org/drug-alcohol-service-reading/info
2. Cranstoun Wokingham
Address: 38 Station Rd, Wokingham RG40 2AE
Telephone: 01189772022
Website: https://www.cranstoun.org/services/substance-misuse/wokingham/
3. Yeldall Manor
Address: Blakes Ln, Hare Hatch, Reading RG10 9XR
Telephone: 01189404411
Website: http://www.yeldall.org.uk/
The NHS provides free and reliable information about drug and alcohol addictions and dependencies.
Attending nearby 12-Step programmes like Cocaine Anonymous, Narcotics Anonymous (NA)  and Alcoholics Anonymous (AA) can be a great way to connect with other people in recovery.
Smart Recovery  can help you to cope with relapse triggers, manage your thoughts and feelings, and stay sober.
Al-Anon are another useful tool that will make addiction easier to navigate for you and your loved ones.
Find mental health support at Rethink Mental Illness, Mind, Young Minds, Samaritans and Papyrus.
Support Through OK Rehab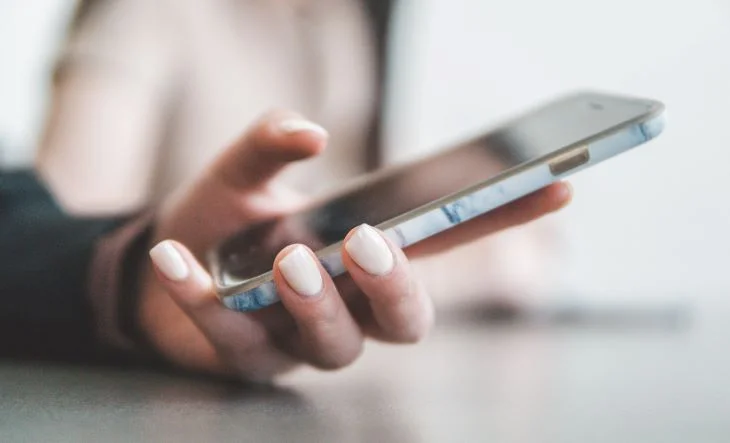 The services OK Rehab can refer you to are available across Maidenhead, Basingstoke, Newbury, Wokingham, High Wycombe, Windsor, Slough, Ascot, Bracknell, Crowthorne, Eton, Newbury, Thatcham, Cookham, Bucklebury, Pangbourne, Sonning, Sunninghill, Wraysbury, Lambourn, Ascot, Speen, Twyford, Finchampstead, Binfield, Chieveley, Kintbury, Aldermaston, Boxford, Sunningdale, Great, Shefford, Littlewick Green, East Ilsley, Bisham, Datchet, Theale, Crowthorne, Beenham, and even more towns in and around Berkshire.
All of the rehabs we recommend are regulated by the Care Quality Commission (England and Wales) or the Care Inspectorate (Scotland).
We can provide you with the relevant information to help you to make an informed decision.
At OK Rehab, we offer free advice from a team of non-judgemental professionals, many of whom are in recovery and understand how hard it can be to change your relationship with addiction.

For more information about rehab in Reading, reach out to our 24/7, confidential hotline on 0800 088 66 86.
References
[1] https://www.bbc.co.uk/news/uk-england-berkshire-35341759
[2] https://www.readingchronicle.co.uk/news/19497171.record-number-drug-deaths-reading-2020/