Drug and Alcohol Rehab Warrington
This article will discuss drug and alcohol rehab in Warrington.
Warrington is a town located in the county of Cheshire, England and has a population of 210,014.
According to the latest data collected by Joint Strategic Needs Assessment (JSNA), Warrington, there are estimated to be 821 adults (15 to 63) deemed opiate and crack users (OCUs).
In Cheshire, there are estimated to be 2,822 OCUs, and 6,869 adults deemed alcohol dependent.
Cannabis remains the most used substance, followed by cocaine. The use of other substances, such as amphetamines and prescription medication, has also increased in popularity in recent years. (1)
For more information about drug and alcohol statistics in Warrington and the wider Cheshire area, please follow this link.
Between April 2019 and March 2020, there were 270,705 adults connected with drug and alcohol services in the UK. However, only 132,124 people entered treatment facilities to overcome their addictions.
If you are struggling with an addiction, it's important to seek help to free yourself from it. OK Rehab can connect you with a drug and alcohol rehab in Warrington so that you can enjoy a happier, healthier life.
This article is aimed at people resident in Warrington and looking for information with regards to treatment for drug and/or alcohol dependency.
It will discuss what treatment is available, how to access it, and what to expect.
Please call our 24-Hour Helpline: 0800 326 5559
What are the signs of an addiction?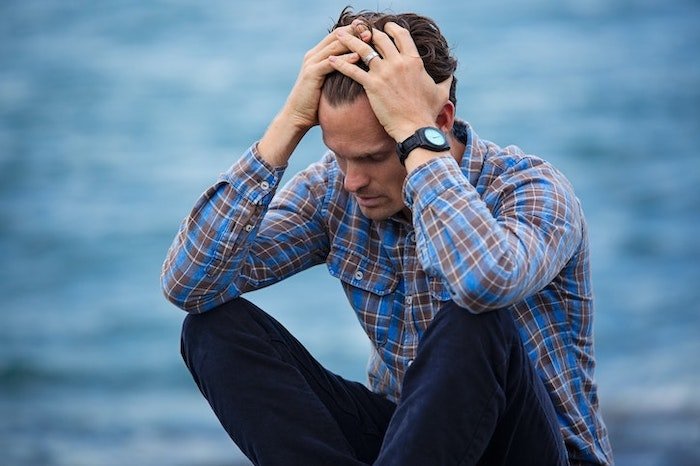 For some, alcohol and drugs are a way of socialising with friends at weekends.
However, for many, these substances are an escape from something that someone is struggling to cope with, whether it's grief, stress, depression, or physical or emotional trauma.
Long-term heavy drinking or drug misuse can lead to a dependency on these substances, and often, people do not know that they are addicted until these substances have a firm hold on them. Some of the most common signs of an addiction include:
Mood swings
Paranoia
Defensiveness
Agitation
You find it difficult to relax before the first drink or drug of the day
Secretive or dishonest behaviour
You know that there are negative consequences to drinking or drug use, but you continue to use the substance anyway
You have tried but failed to stop taking these substances
If you are experiencing any of these signs of addiction, then it's important that you contact OK Rehab so that we can connect you with a drug and alcohol rehab in Warrington.
Please call our 24-Hour Helpline: 0800 326 5559
Pre-rehab Steps: Intervention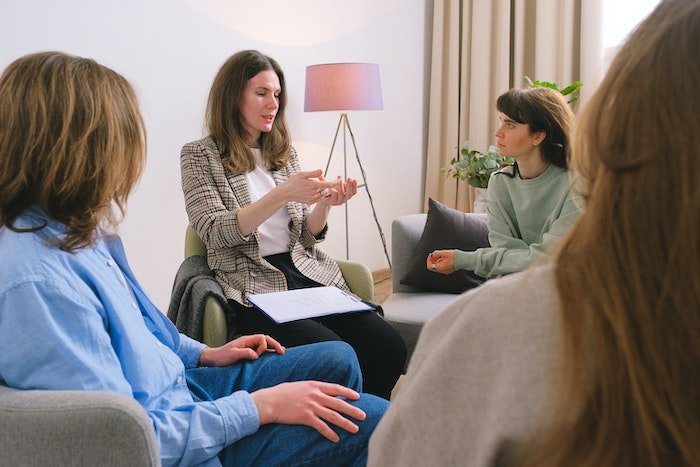 An intervention is a joint effort from family and friends to persuade a loved one to seek help for their substance use.
Usually, family, friends, and the loved one will meet in a neutral place – a family home, for example – and each person will take turns talking to the loved one about their substance use.
In most cases, interventions are a last resort and held when the loved is refusing to acknowledge that there is a problem.
Therefore, an intervention has several goals: to make the loved one aware that there is a problem, for family and friends to express their concerns and how the loved one's behaviour has impacted them, and to convince the loved one to seek professional help.
Encouragement and compassion should be the central focus of an intervention – the goal is to show support.
Please call our 24-Hour Helpline: 0800 326 5559
A guide to planning an intervention
When planning to hold an intervention, there are some things to consider, such as:
Who will be involved and where it will take place – make sure to only involve people that are close to the loved one and hold the intervention in a place where the loved one feels comfortable
Practice what you are going to say – intervention specialists recommend writing down what you want to say, in a letter format; this will help the intervention stay focused and prevent confrontation
Practice empathetic communication and listening
Do some research on addiction, treatment options, and how family and friends can support a loved one through treatment
Decide what the consequences will be for the loved one if they do not seek help – this might include ceasing enabling behaviour, such as financial support or accommodation
Due to the nature of interventions, they have the potential to become confrontational.
It is, therefore, recommend that people employ the help of a professional. This could be a psychologist or psychiatrist, for example.
Professionals are useful because they can help organise, plan, and mediate the intervention.
An option is to explore programs that are aimed at helping families deal with and understand addiction.
Please call our 24-Hour Helpline: 0800 326 5559
The CRAFT Method of Intervention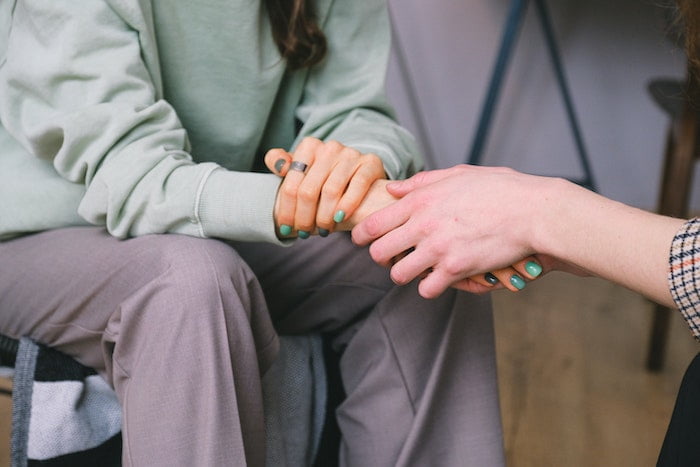 An example of this is Community Reinforcement and Family Training (CRAFT).
CRAFT has several primary goals, such as teaching families about addiction, self-care, and how to help a loved one that is substance dependent.
CRAFT is behaviour-orientated – that is, it focuses on how families can encourage positive behaviour changes through several key things, such as empathetic listening, positive communication, and ceasing enabling behaviours.
Families will develop such skills by working alongside a CRAFT professional. Usually, there will be 10 to 14 one-hour sessions throughout the program. (2)
Please call our 24-Hour Helpline: 0800 326 5559
How do I know if I am addicted?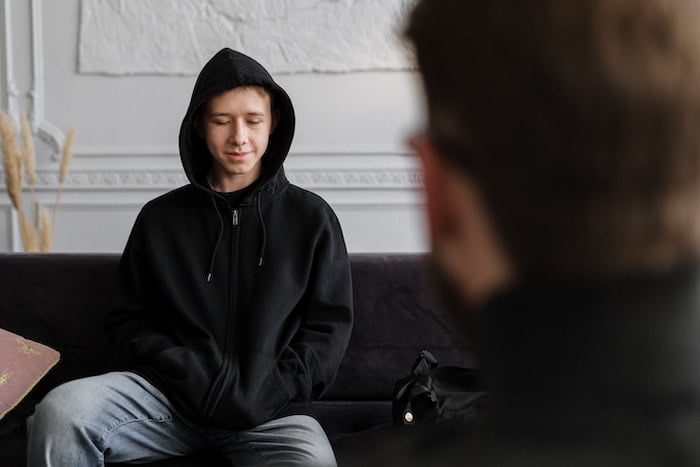 Part of understanding the nature of addiction is understanding the signs that addiction has occurred.
Although there might be some very clear signs, there are others that are more subtle.
Further, for people that have not been using for a long time, the signs of addiction might be less known.
The first and probably most evident sign of addiction is withdrawal.
Withdrawal is a term that describes symptoms that emerge when a person stops or reduces the use of a substance. Symptoms of withdrawal vary from substance to substance.
The reason that withdrawal occurs is that when a person uses a substance for a prolonged period, they become physically dependent upon it.
For example, many substances act as neurotransmitters that produce dopamine – a chemical in the brain that causes feelings of happiness.
Prolonged substance use will cause the brain to stop producing dopamine and will force it to rely upon the substance to garner the desired dopamine effect.
When a person then suddenly stops using a substance, the brain will only produce a small amount of dopamine – this can then lead to withdrawal symptoms such as depression and anxiety.
Please call our 24-Hour Helpline: 0800 326 5559
Withdrawal Symptoms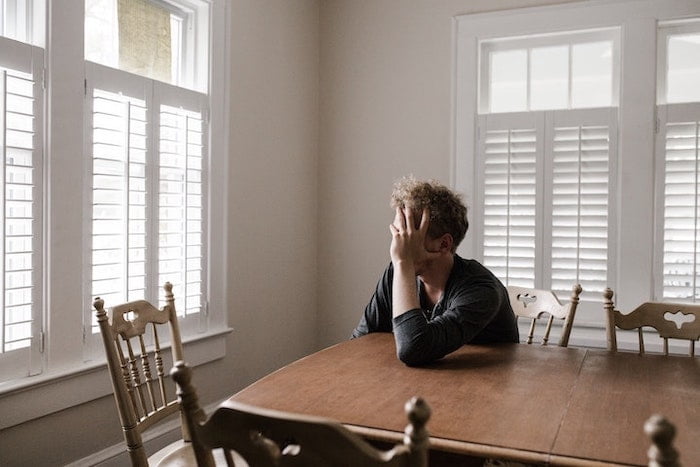 Other common withdrawal symptoms include:
Nausea
Sweats
Shakes
Vomiting
Diarrhoea
Fever
Cramps and muscle pain
Fatigue
Restlessness
Insomnia
A lack of appetite
Please call our 24-Hour Helpline: 0800 326 5559
Behavioural Withdrawal Symptoms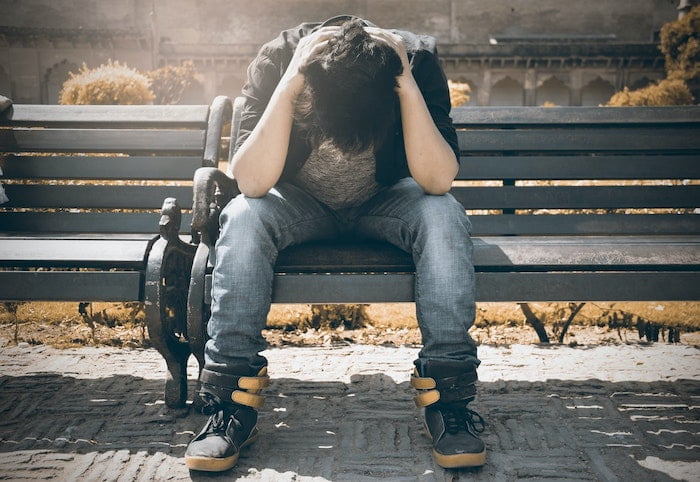 In addition to withdrawal, substances can negatively impact a person's personality and behaviour.
Examples of this include:
Becoming more paranoid, anxious, stressed, or agitated
Engaging in risk-taking behaviours – using a substance when at work or whilst driving, or engaging in criminal activity to financially support substance use, for example
No longer socialising or enjoying activities or hobbies – unless they involve using a substance
Changes in appearance and a lack of personal hygiene
In recent years, medical professionals have developed tools that can help uncover if addiction has occurred.
Please call our 24-Hour Helpline: 0800 326 5559
The CAGE Questionnaire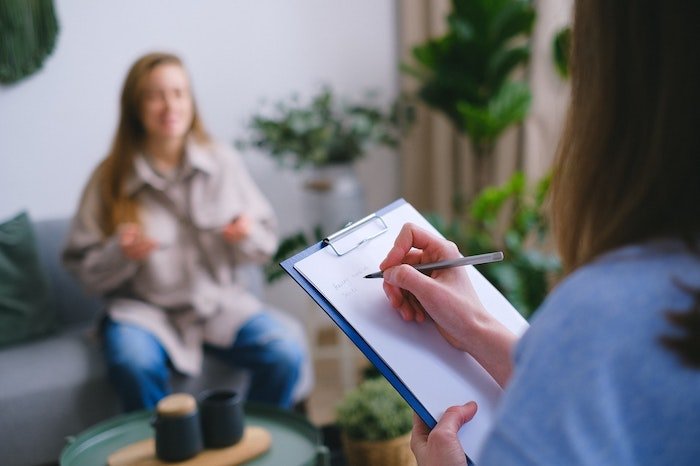 A popular example that is estimated to have a 93% success rate is the CAGE (Cutting Down, Annoyance by Criticism, Guilty Feeling, Eye-openers) questionnaire.
Originally developed for alcoholism, it has also been modified to uncover other substance dependencies.
For alcohol, the questions are:
Have you ever felt you should cut down on your drinking?
Have people annoyed you by criticizing your drinking?
Have you ever felt bad or guilty about your drinking?
Have you ever had a drink first thing in the morning to steady your nerves or get rid of a hangover (eye-opener)?
For other substances, the questions are:
Have people annoyed you by criticising your drug use?
Have you felt bad or guilty about your drug use?
Have you ever used drugs first thing in the morning to steady your nerves or to get rid of a hangover (eye-opener)?
As can be seen, each question explores an important aspect of addiction.
The 'C', for example, explores habits; the 'A' how others perceive the person's substance use; the 'G' emotions related to addiction; and the 'E' if the substance is used as a coping mechanism. (3)
Please call our 24-Hour Helpline: 0800 326 5559
Why do you need to go to Drug and Alcohol Rehab in Warrington?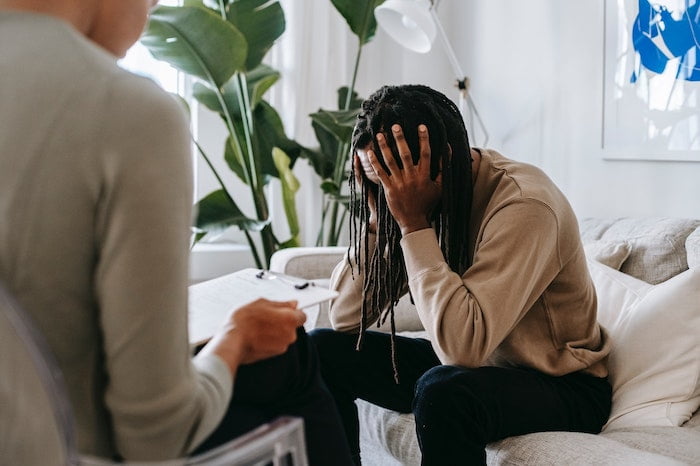 Addictions to substances can have many detrimental consequences on your physical and mental health. Alcohol is basically a poison, while drugs can alter the chemicals in your brain to the point that you become reliant on them.
Substance abuse can cause many long-term, even life-threatening, health issues. These include:
Heart attacks and strokes
Lung disease
Weight gain
Insomnia
Chronic hypertension
Cancer
Heavy drinking and drug misuse can also aggravate any pre-existing medical conditions that you may have.
Unfortunately, when your health begins to decline, your addiction to substances will already have a firm hold on you. Therefore, to halt the damage to your health, you will need to overcome your addiction.
It's not just your physical health that is harmed by your addiction, but your mental health, too. Substance abuse can lead to stress, anxiety, and depression, but these mental health disorders can also cause addiction.
Therefore, alcohol and drugs can actually worsen these conditions, and you easily become trapped in a cycle that is difficult to free yourself from.
You need to break free from it, and drug and alcohol rehab in Warrington can help you do this.
Your mental health can also be affected by how your personal relationships have been damaged. Having an addiction can lead to you being dishonest with friends and family and keeping your daily substance intake a secret from them.
As well as this, substance abuse can also make you anxious, and you may not want to go out and socialise with your friends and family.
These social behaviours can be harmful to your relationships, and damaged relationships can add to your stress levels. You may also develop feelings of loneliness, which can potentially lead to suicidal thoughts.
If you have an addiction to drugs or alcohol, you may also be struggling with your job. Poor attendance and performance at your place of employment are common among people abusing substances, and it is also possible that you will have been made unemployed due to this.
Losing a job leads to financial difficulties, which can again cause high levels of stress or anxiety.
Therefore, abusing substances can have many long-lasting effects on your health (both physical and mental).
By going to drug and alcohol rehab in Warrington, you will prevent any further damage and instead give your health a chance to heal so that you can regain control of your life.
Please call our 24-Hour Helpline: 0800 326 5559
Inpatient or Outpatient Treatment in Warrington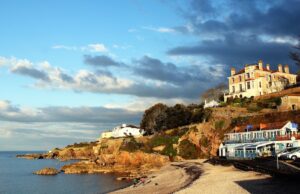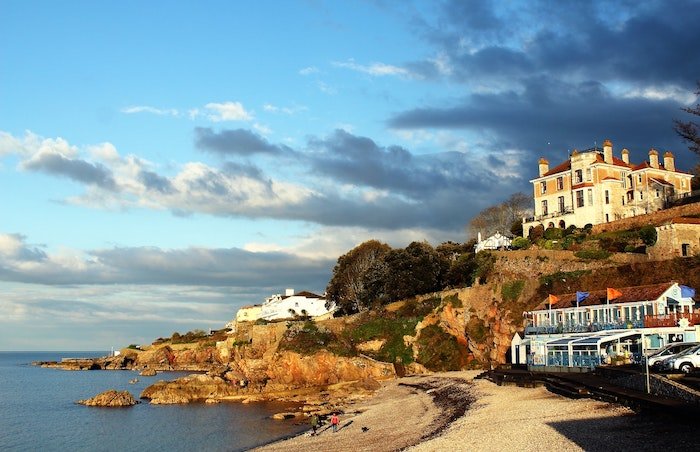 The two most common types of drug and alcohol rehab in Warrington are inpatient and outpatient treatment.
Deciding which is the right choice will depend on the person's need and how severe the addiction is.
Inpatient treatment is residential, meaning that people will stay overnight at a facility whilst receiving treatment.
This is ideal for those that have severe addiction.
The Benefits of Inpatient Therapy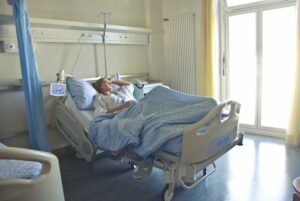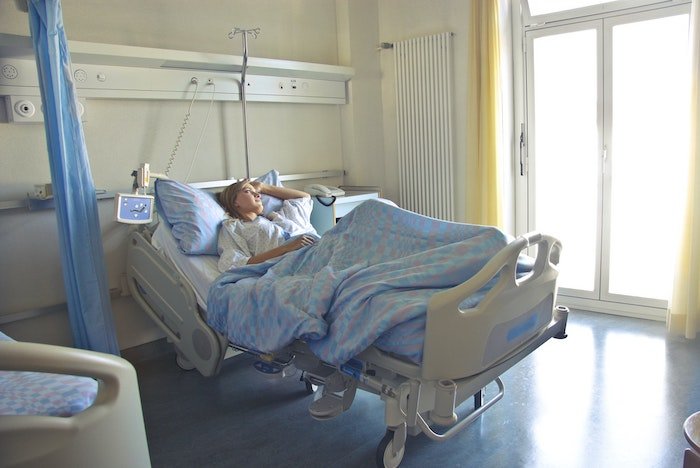 The main benefits of inpatient treatment include:
24/7 medical supervision
Removal from an environment that might have potential triggers
Quick access to medication, if needed
On-hand emotional support
Access to a range of therapies and professional support
The main problem with inpatient treatment is that it can be expensive. In addition, people will be required to drop all other engagements and commit to a period of treatment.
If the addiction is less severe or a person's financial situation prevents residential treatment, outpatient treatment might be more appropriate.
Outpatient treatment, unlike inpatient, is not residential. Instead, people will attend weekly appointments at a local service or doctor's surgery, for example.
The Benefits of Outpatient Therapy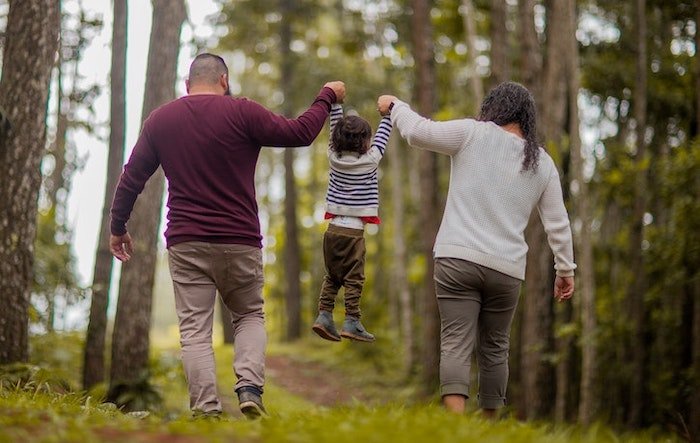 The main benefits of outpatient treatment include:
You can fit it around prior engagements, such as work
It is cheaper and can often be accessed for free through local services
More choices regarding therapy and support
However, the main issue with outpatient treatment is that people remain in their usual environments. This means potentially being surrounded by stressors and temptations.
When deciding whether to opt for inpatient or outpatient treatment, medical professionals recommend asking several questions, such as:
How severe is my addiction?
Do I need 24/7 care?
What are my triggers, and can I avoid them?
How will treatment impact my schedule?
Can I take time off work?
Do I have children to look after?
It is also worth speaking to a medical professional, such as a GP, about treatment options. They are best suited to guide people to the right choice. (4)
Please call our 24-Hour Helpline: 0800 326 5559
How much does rehab cost in Warrington?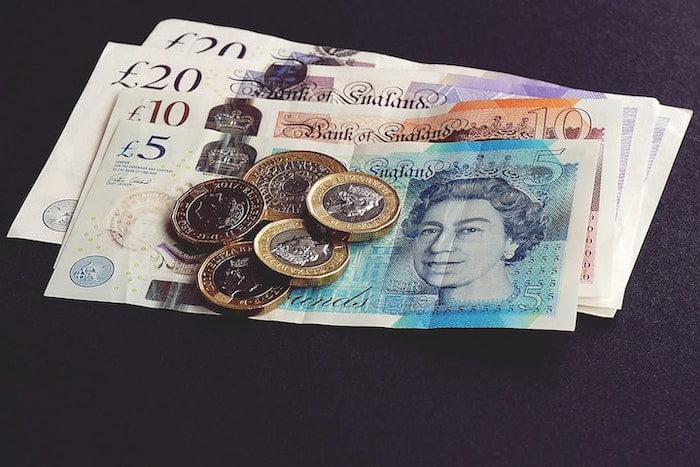 The cost of drug and alcohol rehab in Warrington will depend upon whether the treatment is private or public.
With regards to the latter, Warrington has many free local services, such as CGL Pathways, Footsteps, and Young Person's Drug and Alcohol Team. (5)
Each of these organisations offers services such as:
Needle exchange
Medical assessments
Medical interventions
Detoxification
Relapse prevention
Aftercare
Referrals and treatment assessments
Harm reduction
1:1 and group support
Life skills training
For more information about these organisations and the services that they provide, please follow this link.
Private rehab, on the other hand, is not free and is often quite expensive.
On average, UK-based rehabs charge between £300 to £500 per day for treatment. Over a month, this can be substantial.
Recent data suggests that the average 28-day program in the UK costs £14,000.
For luxury rehabs, this can be a lot more – £1000 per day, for example.
Please call our 24-Hour Helpline: 0800 326 5559
Is drug and alcohol rehab covered by Health Insurance?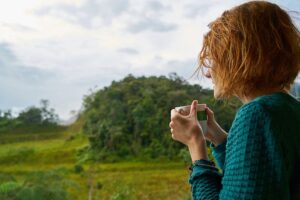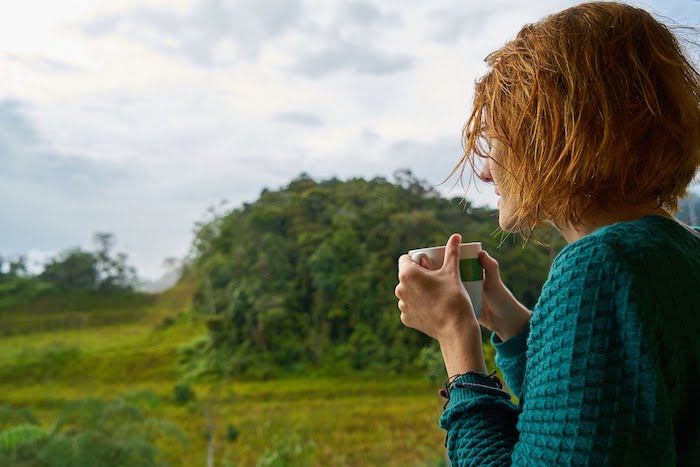 If private treatment is a must, there are several options to access it for less money.
The first is health insurance. Companies such as BUPA, AXA, and Aviva offer health insurance packages that cover treatment costs.
This is still somewhat pricey, though, with packages incurring a monthly of between £100 to £200.
If people are employed and have employee health insurance, this might cover treatment costs.
It is worth, therefore, speaking with your employer, management, or HR department.
Please call our 24-Hour Helpline: 0800 326 5559
Is Drug and Alcohol Rehab available through the NHS?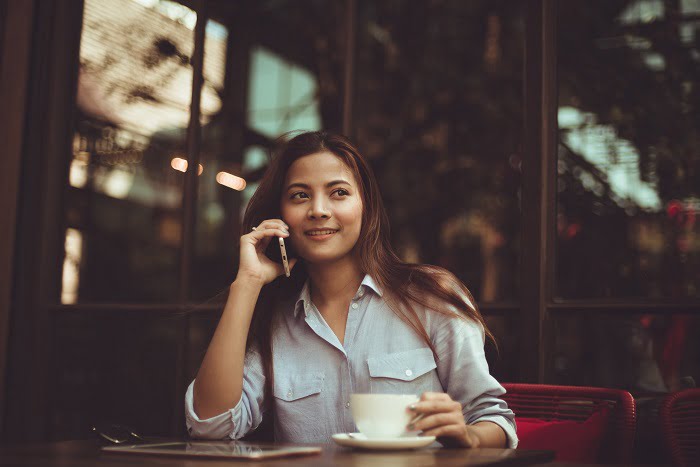 Outpatient treatment should be available through the NHS – via a GP or local hospital. To access this, people should speak with their GP.
The NHS does not have residential facilities but does provide funding for people to access private facilities.
Again, to access this, people should speak with their GP.
It should be noted, however, that funding through the NHS is not easily obtainable.
It requires an assessment from a medical professional, a referral, an application made to the local council, and for people to meet a strict criterion, such as having already tried an outpatient program.
Further, there is likely to be a long wait time – on average, six months to a year.
Please call our 24-Hour Helpline: 0800 326 5559
How long does rehab last?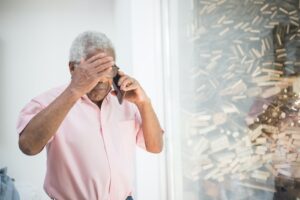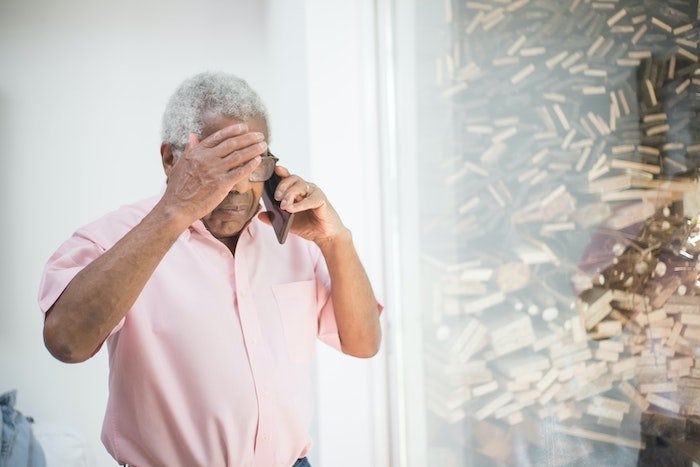 The duration of rehab will vary from person to person. In general, before entering treatment, people will undergo a medical assessment that will determine the recommended stay.
However, people are also free to choose the type of treatment they want.
Most facilities offer seven-day, 14-day, 28-day, and 90-day programs. As a rule of thumb, most medical professionals recommend a minimum of 28 days.
Other factors that influence rehab duration include:
The substance being treated
How long the person has been using the substance
The age and gender of the patient
Whether the treatment is inpatient or outpatient
How long the detox will take
The type of therapy required
Some substances can have a more arduous detox process. For example, heroin is likely to take longer and need more medical supervision.
The detox process is also influenced by long someone has been using.
Inpatient treatment, because it is residential, also tends to be shorter than outpatient treatment – the former, on average, is 28-days and the latter six months to a year.
Please call our 24-Hour Helpline: 0800 326 5559
Alcohol Detox and Rehab in Warrington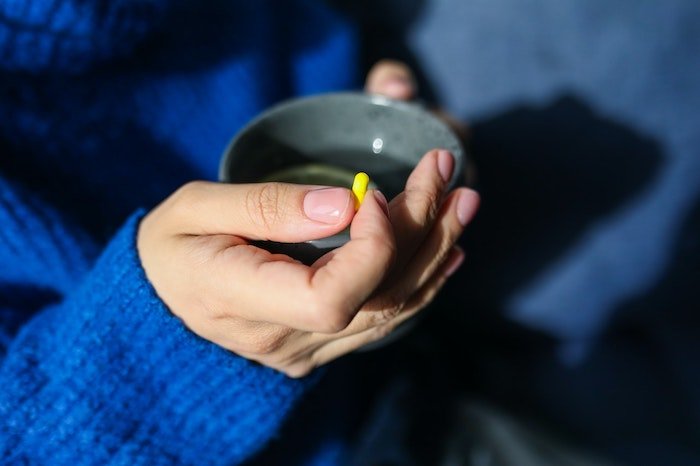 Detoxification is the first step of any treatment program. This is the stage where the body flushes out the substance from its system.
As mentioned earlier, this can lead to withdrawal symptoms. For Alcohol Use Disorder (AUD), withdrawal symptoms are known as Alcohol Withdrawal Syndrome (AWS).
AWS can range from mild to life-threatening. The severity of AWS will depend upon the longevity of the person's drinking.
People that have been alcohol dependent for several years are at higher risk of developing severe withdrawal symptoms, such as high blood pressure, breathing issues, tremors, seizures, and delirium. (6)
On the mild to moderate side of the spectrum, symptoms include:
Sweats
Nausea
Vomiting
Restlessness
Insomnia
Fatigue
Anxiety
Cramps
A lack of appetite
Studies vary in determining when such symptoms will occur. However, in most cases, mild to moderate symptoms will emerge sometime between two-to-six hours after the person stops drinking.
More severe symptoms usually occur later – between 24 and 48 hours after the person stops drinking.
After a week, many of these symptoms should have reduced, but milder symptoms might persist for several weeks.
During detoxification, different medications are used to help people manage and cope with withdrawal symptoms.
This might include Acamprosate, Naltrexone, or a Benzodiazepine such as Librium.
Librium tends to be a popular choice as it is less addictive than other medications.
In addition, it helps reduce anxiety, alleviate insomnia, and help with decreased appetite.
Please call our 24-Hour Helpline: 0800 326 5559
Rehab for Cannabis in Warrington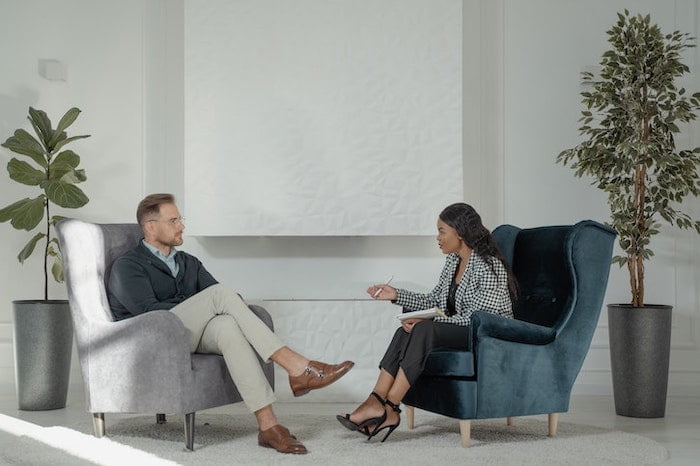 Cannabis withdrawal symptoms are usually mild in comparison to other substances.
Symptoms include:
Restlessness
Mood swings
Feeling stressed or agitated
Headaches
Anxiety
A lack of appetite
Irritability
Such symptoms occur within the first several days of a person detoxing and last between 7 to 10 days.
Please call our 24-Hour Helpline: 0800 326 5559
Rehab For Cocaine in Warrington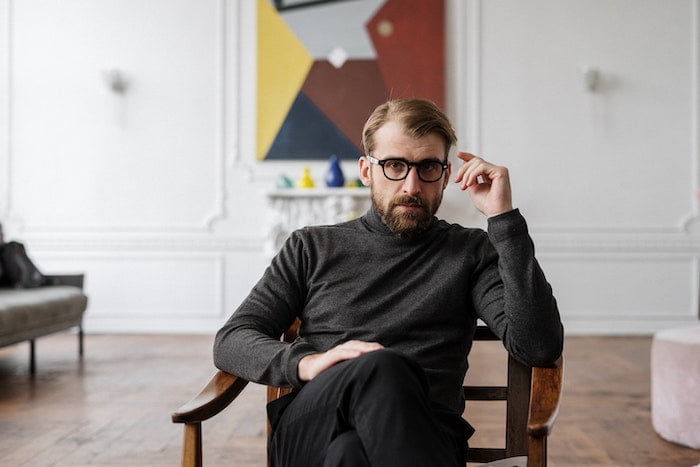 Cocaine withdrawal can lead to a range of psychological and mental health-related withdrawal symptoms.
These include:
Poor concentration
Agitation
Irritability
Depression
Anxiety
Paranoia
Restlessness
Mood swings
Unstable emotions
Symptoms can occur within an hour of the person stopping using and usually last between 7 to 10 days.
Please call our 24-Hour Helpline: 0800 326 5559
Rehab For Heroin in Warrington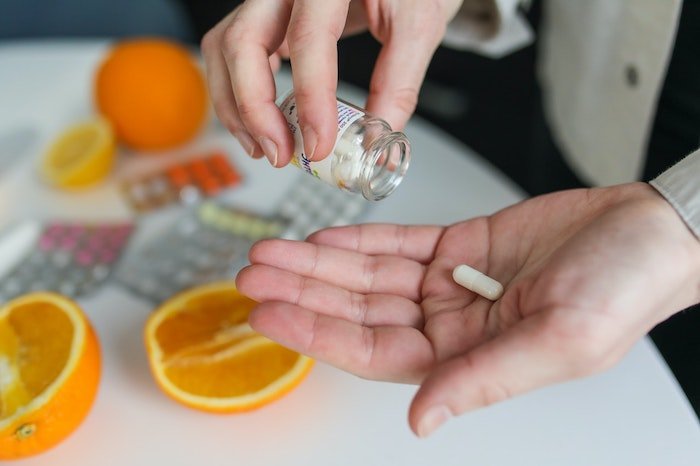 Heroin withdrawal can lead to both physical and psychological symptoms that range from mild to life-threatening.
Mild and moderate symptoms include:
Nausea
Vomiting
Sweats
Depression
Anxiety
Muscle aches
Severe symptoms include:
Hypertension
Hallucinations
Breathing issues
Insomnia
Withdrawal symptoms usually occur between six-to-twelve hours after the person stops using and can last between 7 to 10 days.
Supervised medical detox is usually advised with dealing with a heroin dependency. This means that people will be given medication when detoxing.
This might include Methadone, Buprenorphine, or Naltrexone.
Please call our 24-Hour Helpline: 0800 326 5559
What is Dual Diagnosis?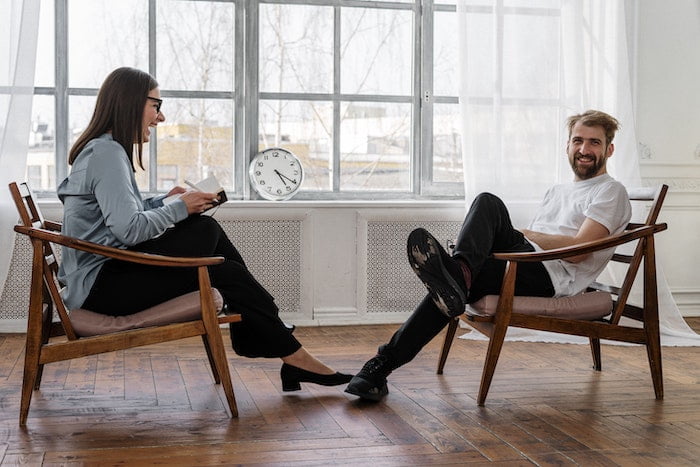 Dual diagnosis, or co-occurring disorder, refers to someone that has both substance dependency and mental health issues, such as anxiety or depression.
Dual diagnosis is common as substances can damage the brain, leading to the emergence of mental health issues.
In addition, people with mental health issues often use substances as a coping mechanism, increasing the chances of them developing a dependency.
Recognising dual diagnosis is an important part of drug and alcohol rehab. This is because of the need to provide people will specific treatment plans.
If someone has mental issues, certain medications or therapies might be used during treatment. (7)
Please call our 24-Hour Helpline: 0800 326 5559
Types of Therapy in Rehab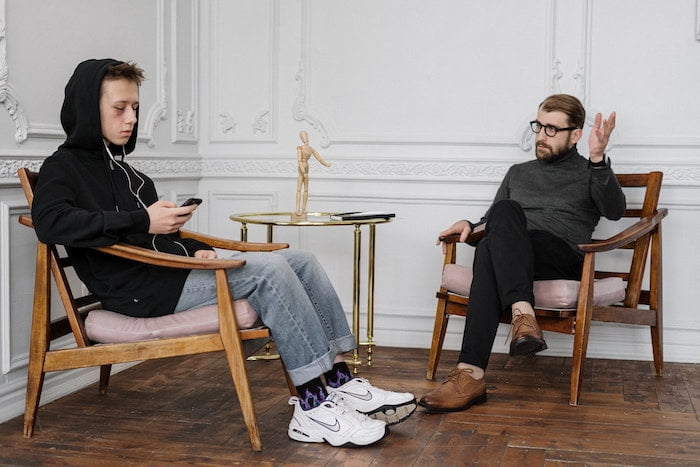 Common types of therapy in drug and alcohol rehab in Warrington include:
One-to-one therapy usually consists of the patient meeting with a medical professional such as a psychologist.
During the session, the medical professional will use contemporary research to help uncover the reason for substance dependency.
This could involve exploring trauma, childhood experiences, and relationships.
Group therapy is about encouraging connectivity and accountability. It is an opportunity to meet with peers and discuss experiences related to addiction, recovery, and sobriety.
CBT is a very common type of therapy employed by rehabs. It looks at the relationship between thought patterns and behaviours.
Concerning addiction, this means exploring the thoughts that predicate the use of a substance, such as negative thoughts.
Motivational Interviewing looks at the relationship between motivations and actions, such as a person's motivation to use a substance.
By understanding the deeper reasons for these motivations, people can begin to develop new and healthy motivations, such as achieving and maintaining sobriety.
During treatment, people will likely be encouraged to engage in some form of holistic therapy – yoga, meditation, gardening, or painting, for example. (8)
Please call our 24-Hour Helpline: 0800 326 5559
Relapse Prevention and Aftercare in Warrington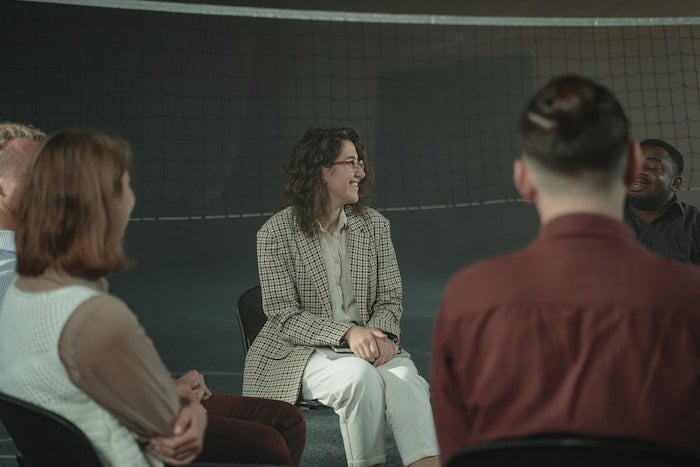 Upon leaving rehab there is always the possibility that someone might start using again. This is where a relapse prevention plan is useful.
Having a relapse prevention plan can help minimise the chances of people engaging with old, unhealthy habits.
Working with a professional, people will create a written document that includes things such as useful information about addiction, coping tools, cravings, and potential triggers. (9)
The structure of a relapse prevention plan is usually as follows:
An assessment of the person's drugs/alcohol history
Potential triggers – relationships, environments, or work, for example
An action plan – what do to instead of turning should temptation arise
As part of an action plan, people will be taught certain coping skills, such as how to change negative thought patterns, how to control negative emotions, and how to reach out to people for help.
As part of the latter, people will be provided with aftercare when leaving rehab.
This might vary depending upon the rehab, but usually consist of continued support, check-ins, and help to find and access support groups, such as Alcoholics Anonymous (AA), Narcotics Anonymous (NA), and SMART Recovery.
Please call our 24-Hour Helpline: 0800 326 5559
Preparing for Drug and Alcohol Rehab in Warrington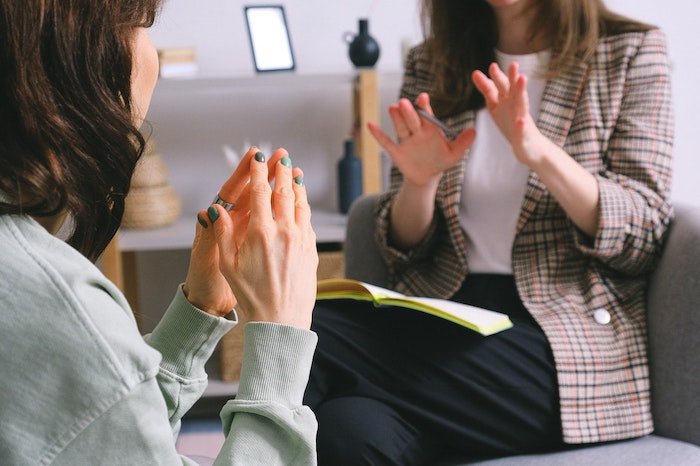 There are a few ways you can prepare for your time at your local rehab centre. Talking to your friends and family is a great way to prepare, as their support both during and after your time in rehab will give your recovery its best chance.
If these relationships have been damaged due to your addiction, then talking to them can feel daunting, but you will find that their help and support can lift a weight from your shoulders.
If you have any children or pets, your family and friends can also be a great network to have to look after them while you are in rehab. This allows you to focus on your recovery.
Informing your boss is also a helpful way to prepare for drug and alcohol rehab in Warrington.
While you may feel embarrassed telling your boss about your addiction, this conversation is beneficial as it allows your boss to understand your situation, and they will also know that you are serious about your recovery.
Furthermore, talking to your boss will help to secure your job so that you won't leave rehab only to discover that you're unemployed. This will take away further worry and stress so that your priority can be your recovery.
You should also pack comfortable, appropriate clothing and hygiene products.
Please call our 24-Hour Helpline: 0800 326 5559
Get in Touch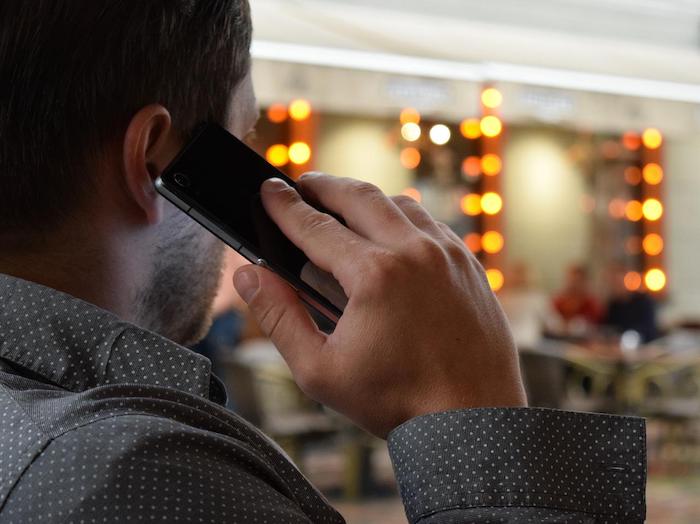 If you would like to find out more about drug and alcohol rehab in Warrington, contact OK Rehab. Our friendly and supportive team will talk to you about your addiction so that we can find the best treatment for you.
To arrange a date and discuss costs, call us on 0800 326 5559, or fill out our enquiry form on the Contact Us page to begin your recovery.
Please call our 24-Hour Helpline: 0800 326 5559
References
(1) https://www.gov.uk/government/publications/opiate-and-crack-cocaine-use-prevalence-estimates-for-local-populations
(2) Meyers, Robert J., William R. Miller, Dina E. Hill, and J. Scott Tonigan. "Community reinforcement and family training (CRAFT): Engaging unmotivated drug users in treatment." Journal of Substance Abuse 10, no. 3 (1998): 291-308.
(3) Ewing, John A. "Detecting alcoholism: the CAGE questionnaire." Jama 252, no. 14 (1984): 1905-1907.
(4) Gossop, Michael, Andrew Johns, and Lynette Green. "Opiate withdrawal: inpatient versus outpatient programmes and preferred versus random assignment to treatment." Br Med J (Clin Res Ed) 293, no. 6539 (1986): 103-104.
(5) https://www.warrington.gov.uk/drugs-and-alcohol-support-service
(6) Kosten, Thomas R., and Patrick G. O'Connor. "Management of drug and alcohol withdrawal." New England Journal of Medicine 348, no. 18 (2003): 1786-1795.
(7) Mueser, Kim T., Robert E. Drake, and Michael A. Wallach. "Dual diagnosis: a review of etiological theories." Addictive behaviors 23, no. 6 (1998): 717-734.
(8) Nebelkopf, Ethan. "Holistic Programs for the Drug Addict & Alcoholic." Journal of Psychoactive Drugs 13, no. 4 (1981): 345-351.
(9) Brandon, Thomas H., Jennifer Irvin Vidrine, and Erika B. Litvin. "Relapse and relapse prevention." Annu. Rev. Clin. Psychol. 3 (2007): 257-284.