Drug & Alcohol Rehab in Watford
Suffering from a drug or alcohol addiction can be one of the most challenging periods of someone's life.
It can be a period of worry, loneliness and anxiety. However, it can come as a source of comfort to know that there are others in your area who are facing the same challenge with their own alcohol or drug addiction in the Watford area.
A very common and effective approach to tackling addiction is to attend a drug and alcohol rehab in Watford.
If attending rehab is something that you have considered before or would like to know more information before making a decision, then the below article and statistics may help you take your next steps.
Every year in England, over a million people seek treatment for issues with alcohol abuse. This can have severe effects not just on the individual but on the National Health Service, which cannot keep up with the demand for substance abuse treatment.
We specialise in private treatment, meaning you can seek instant support for your addiction. Whilst the NHS offers incredible services, due to very high demand, this can mean you are waiting a long time for a referral.
It is also very rare that NHS treatment will result in a place at a residential rehab facility.
Make an important choice today and seek a better life.
Please call our 24-Hour Helpline: 0800 326 5559
Drug Addiction Statistics in Watford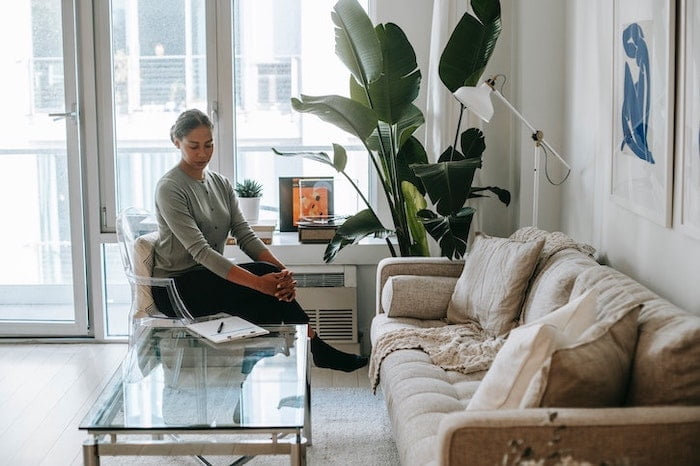 Hertfordshire had a total of 1,465 new presentations for treatment from 2019 to 2020. Of those, 302 (21%) were parents living with children, and 390 (27%) were parents not living with children. 722 (53%) were not a parent.
In 2015 it was estimated that 874 adults with an opiate dependency were living in Watford and Hertfordshire area.
Of these 874 adults, 230 were receiving treatment in 2020. As of 2019, 74% of adults with opiate dependency were not having their treatment needs to be met.
Out of the people who presented themselves for treatment in Watford and Hertfordshire in 2019, between 15%–40% of them were for opiate substances, 21%–27% were for non-opiate and alcohol, and 10%–12% were for non-opiate substances only. [2]
Please call our 24-Hour Helpline: 0800 326 5559
Alcohol Addiction Statistics in Watford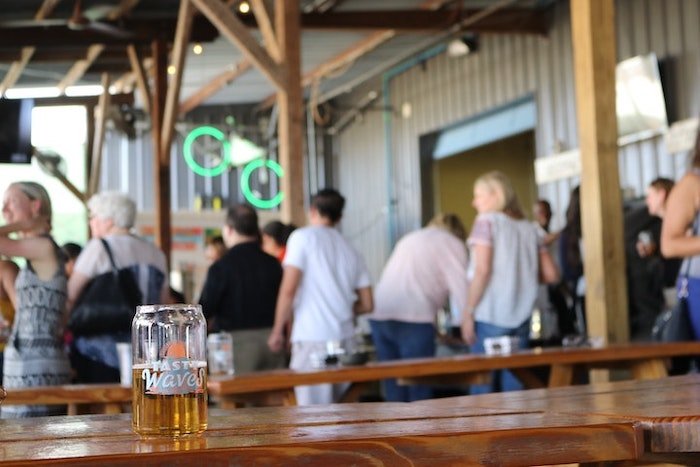 In 2019 it was estimated that 2,012 adults with alcohol dependency were living in Watford and Hertfordshire.
Of these 2,012 adults, only 360 were in treatment – meaning 82% of adults with alcohol dependency in Watford and Hertfordshire were not having their treatment needs to be met.
In 2019 it was estimated that up to 3,393 children were living with at least one adult with an alcohol dependency in Watford and Hertfordshire.
Of the people who presented themselves for treatment in Watford and Hertfordshire in 2019, between 52%–69% of them presented themselves with mild SADQ scores, 12%–21% with moderate SADQ scores, and 8%–17% of them had severe SADQ scores.[2]
Two-thirds of people successfully completing treatment in Hertfordshire do not have employment, which is a key component of recovery. [1]
Alcohol-related knife crime accounts for 15% of all recorded knife crimes in Hertfordshire. [1]
Please call our 24-Hour Helpline: 0800 326 5559
Pre-rehab steps: Intervention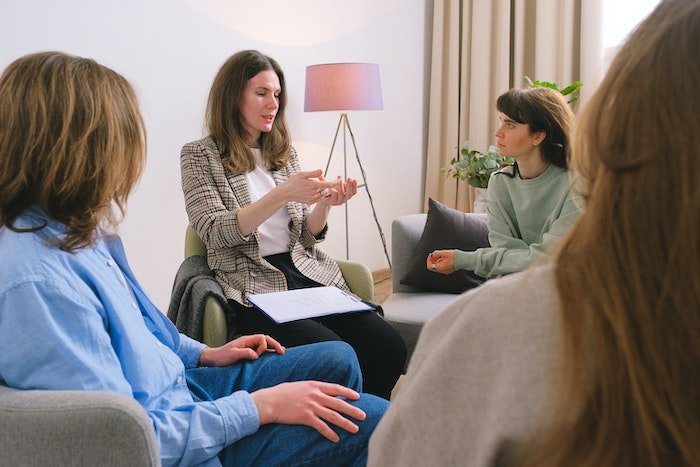 The longer that drug and alcohol addictions continue to go on without intervention, the more damage the addiction can cause to the one suffering and those around them.
An effective way to break the circuit of a continuing drug or alcohol addiction is to stage an intervention with the addiction sufferer.
A drug or alcohol addiction intervention involves either someone close to the addiction sufferer or a group of those close to them, confronting the individual by outlining their concerns on the behaviour of the addiction sufferer and the consequences that these are having.
The aim of an intervention is to help the individual suffering from a drug or alcohol addiction understand the impact their behaviour is having on the people around them.
The intervention's goal is to reduce the amount of harm that the sufferer is causing, improve the safety and wellbeing of all involved and highlight the need to change towards a healthier and more sustainable way of living.
An effective aspect of intervention involves all those involved describing their concerns by using examples of the individual's behaviour and the consequences of these actions.
For example, you could raise incidents that have occurred in the past which involved either alcohol or drugs and resulted in the individual being in a situation of considerable danger.
Another equally important element of any intervention is that it is both informative of all the different treatment options available and that it stimulates a general sense of encouragement towards taking action to tackle the addiction.
This can sound daunting if you are the one who is planning on staging an intervention.
Therefore, if you are considering staging an intervention for someone you know, educating yourself on the topic and all the treatment options will increase the likelihood of a successful drug and alcohol addiction intervention.
Therefore, a successful intervention is one in which the individual listens to the concerns and advice of those who attend and accepts that change needs to happen through treatment for their addiction.
Remember that this could be an incredibly emotional realisation for an addiction sufferer to come to and that a high level of empathy and sympathy will be required.
It can be quite normal for an individual to struggle to reach this realisation as they may begin to feel high levels of anger, frustration and denial as they are addressed by all those that they love and care for.
Other feelings an individual may feel during the intervention:
Shame
Disrespected
Humiliated
Betrayed
Provoked
Holding an intervention for someone you care about is a big step to take. Whether you have been involved in an intervention before or not, there are always new methods and techniques which are worth exploring before holding an intervention.
One such approach is the CRAFT method: Community Reinforcement Approach to Family Training.
This method has been a proven way of organising interventions for drug and alcohol addiction and can be a successful blueprint for your own intervention planning.
Please call our 24-Hour Helpline: 0800 326 5559
What does the phone call assessment include?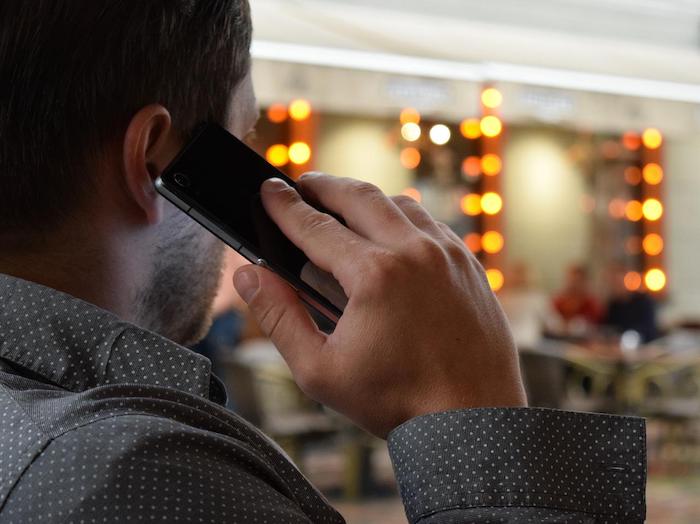 Our job is to find suitable treatment centres on your behalf, so you can focus on your journey into recovery without the stress of finding the right clinic.
Our initial assessment can help us to determine what kind of support you need, and your cooperation can be greatly beneficial to us.
Though this conversation may make you feel uncomfortable as you open up to us about your substance use, we need to make sure we can provide you with excellent treatment options at all times.
We will never pressure you into making any decisions and every form of treatment will always require your approval.
Our staff are trained to a high level and are very knowledgeable about addiction treatment and counselling. Some of them have even needed it themselves, so we will never make you feel like you are going through this tough time alone.
Some members of staff have struggled with substance addiction in the past so understand what you are going through. They are living examples of the happy life you can lead once you decide to become sober and commit to recovery.
Please call our 24-Hour Helpline: 0800 326 5559
How do I know I'm addicted?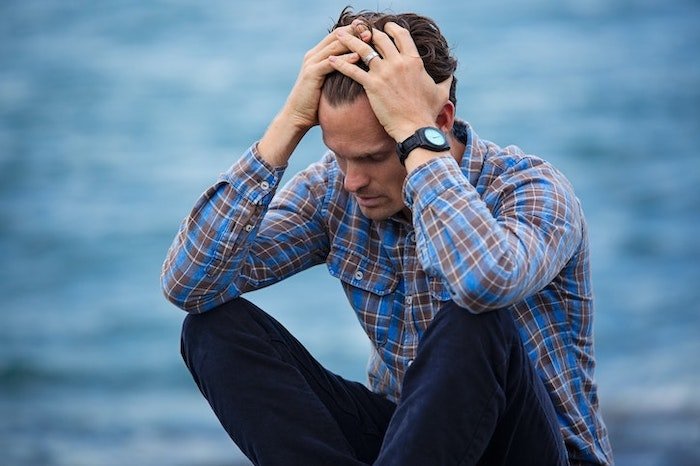 If you are considering attending drug or alcohol rehab in Watford and have begun to question if you are suffering from a drug or alcohol addiction, then taking part in a CAGE questionnaire can be a useful place to start.
The CAGE questionnaire is used across the UK by medical health professionals and rehab centres to assess if an individual is addicted to alcohol or drugs [3].
Therefore, it is expected that you will be asked some of the following questions if you are struggling with an addiction to drugs or alcohol in the Watford area.
The CAGE questionnaire has been designed to set out a set of four simple questions to help create an initial assessment of whether an individual may be suffering from a drug or alcohol addiction.
All four questions are centred around the level of drug or alcohol consumption and how this makes you feel. It consists of the following four questions [3]:
Do you feel the need to cut down on how much you drink?
Have you ever felt angry or annoyed when someone else told you to cut down on your consumption or commented on how much you drink?
Have you ever felt guilty about how much alcohol you drink?
Have you ever started drinking in the morning to get yourself up in the morning?
The above questions are altered to ask the same question for drug addictions.
These four questions will be asked during the initial stages of the addiction treatment journey.
This can take place at home online, in a GP surgery or during the admission stage of entering a rehab facility in Watford.
If you think you might be addicted to alcohol or drugs but are not sure, then you should answer the four CAGE questions honestly to get the clearest picture of your current situation.
Please call our 24-Hour Helpline: 0800 326 5559
How much does drug and alcohol rehab cost in Watford?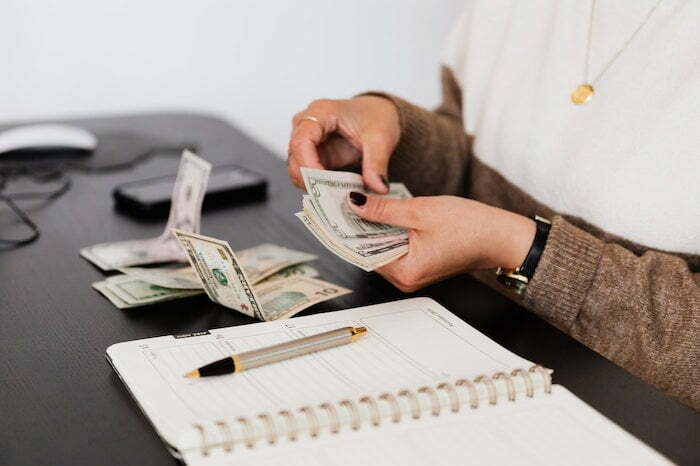 Drug and alcohol addiction rehab in Watford falls into two broad categories of treatment approach: outpatient and inpatient.
Both approaches come with their own positives and drawbacks and will suit the different needs individuals have based on their own set of circumstances and lifestyle needs.
One big factor to consider between the two approaches is the level of cost for drug and alcohol rehab in Watford.
Both approaches have varying ranges in the costs of treatment. Inpatient treatment is typically the more expensive option of the two as it will include a residential stay as you will remain within the facilities until the treatment plan is over.
The initial 10-day detox of an inpatient can cost anywhere from £3,000 to £6,000 for a private room.
Whilst this is a huge expense for most people, a private room is beneficial during the detox period as it can be the most physically and mentally challenging part of the treatment process in rehab.
However, shared room options are available and for a bed in a shared room during the 10-day detox period, the costs range between £2,000 and £4,000.
Outpatient treatment on the other hand takes place at home with the support of rehab clinicians during frequent visits to the rehab in Watford.
Due to the treatment being at home and no expense being incurred for rooms and 24-hour staff care, the cost for outpatient treatment is greatly reduced; with some drug and alcohol addiction sufferers accessing the treatment funding via the NHS.
Nevertheless, the cost to access alcohol and drug rehab in Watford can vary tremendously.
Some rehab facilities can cost around £6,000 for a 28-day stay in a shared room, whilst other plans can cost £3,000 a week for a 28-day stay in a private room.
So, it is important to do your research before attending a drug and alcohol rehab in Watford.
Please call our 24-Hour Helpline: 0800 326 5559
Is drug and alcohol rehab in Watford covered by health insurance?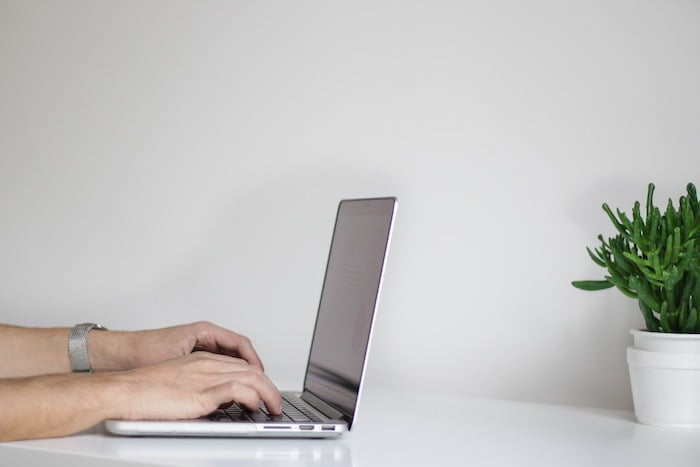 For those who might struggle to pay for the cost of private rehab in Watford, certain health insurance providers offer rehab treatment coverage.
If you have health insurance already then it is worth checking with your current provider if they will cover the cost of drug and alcohol rehab treatment, and if so, how much will they cover.
Whether your health insurance provider covers drug and alcohol rehab treatment will depend on a number of factors, including:
Where your rehab centre is located
The nature of the substance addiction
The severity of the addiction
Duration of the addiction
Whether you suffer from a mental health issue
How long the duration in rehab might be
For those living in Watford, there are a lot of different health insurance providers to choose from, including Aviva and BUPA.
Having a health insurance provider covers the cost of your drug and alcohol rehab treatment might result in you not having to wait as long to receive your treatment.
Please call our 24-Hour Helpline: 0800 326 5559
Is drug and alcohol rehab in Watford on the NHS?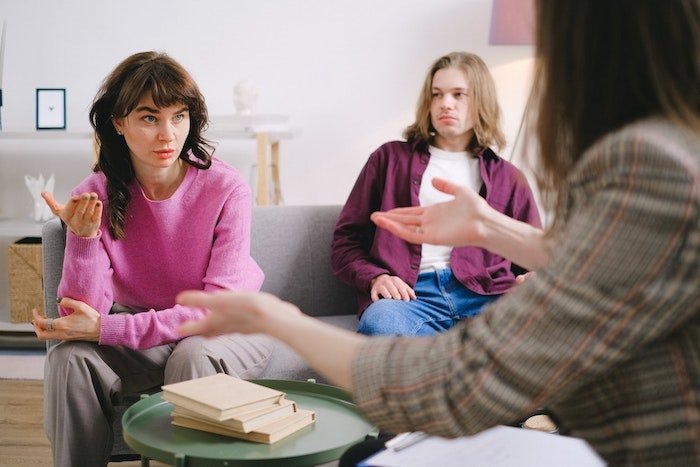 If paying privately to attend rehab treatment isn't a feasible option for you, then you might want to consider joining an NHS waiting list to attend drug and alcohol rehab in Watford.
NHS-funded rehab is exactly what it sounds like – rehab treatment completely covered by the NHS. You won't need to pay a penny towards your treatment if you are able to receive NHS funding.
However, it can be quite a long wait for a rehab facility if you do choose to enter rehab via the NHS. Also, not everyone is able to meet the strict set of criteria that individuals will need to meet in order to find a place on one of the NHS's waiting lists.
The main differences between attending drug and alcohol rehab via NHS funding or self-paying private funding are explained in more detail further in this article.
Please call our 24-Hour Helpline: 0800 326 5559
How long does rehab last?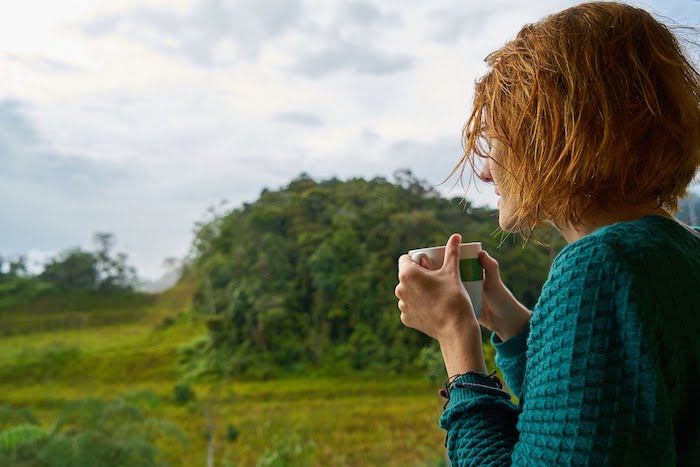 The length of the stay in rehab is often a source of concern for people who are thinking of entering rehab.
People who are suffering from an alcohol or drug addiction are already more prone to mental health issues, such as anxiety and depression, so the thought of staying away from home for months on end can put people off before they even begin.
However, it is important to know that before any rehab treatment plan is agreed upon, you will discuss in detail the treatment plan with a clinician and agree on a set duration for your rehab stay.
The length of stay can vary depending on the severity of the addiction. Nevertheless, most addictions will require a physical detox at the start of the stay – which is typically a seven-day minimum period.
After the physical detox is over, it is normally expected for the alcohol and drug sufferer to undergo a series of different phycological therapy sessions with psychologists and councillors, which is usually a further 21 days.
This means that it is normally recommended for someone suffering from drug or alcohol addiction to stay in a rehab facility for a minimum of 28 days. This ensures that they can recover and rehabilitate for both their physical and psychological needs.
If you suffer from a more severe addiction which has more complex needs, then it may be likely that a stay can last anywhere between 60 to 90 days.
Please call our 24-Hour Helpline: 0800 326 5559
NHS vs private addiction treatment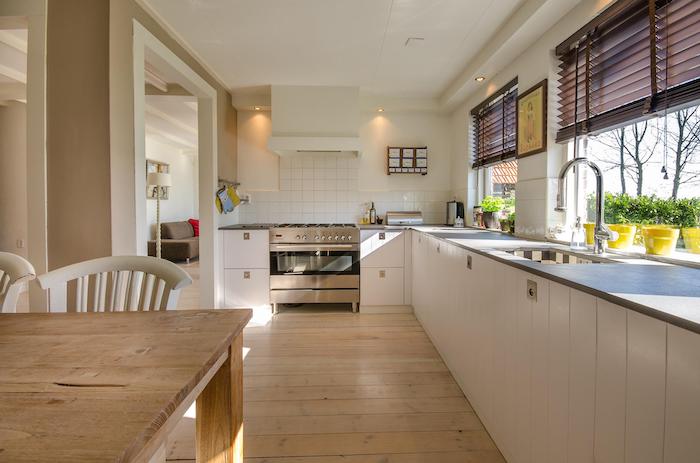 There are typically only two ways to fund your treatment for rehab in Watford: pay privately or access NHS funding.
For many people, private-funded treatment is not an option as they do not have access to the capital needed or are able to access any loan mechanisms. Nevertheless, there are pros and cons to the two funding methods.
If you are able to access treatment for your drug and alcohol addiction in Watford on the NHS, then you will attend the same facilities as private paying patients.
The NHS does not have their own rehab facilities within their NHS estate; instead, it will pay the bill for your admission to a private rehab facility.
This means that those who receive the NHS treatment will be receiving almost the exact same addiction treatment from the same members of staff as private paying patients.
Due to these cost-effective benefits, places on the NHS waiting list for drug and alcohol rehab in Watford are in high demand of people who cannot afford private drug rehab and addiction treatment.
This means that people who are suffering from drug or alcohol addictions can face waiting times of weeks or months before they are able to be admitted.
If you are fortunate enough to be able to fund private drug and alcohol treatment, then you will not have to face the long waiting times as NHS patients. You will be seen almost immediately and certainly within a few days.
As a private funder, you will also have access to the best treatment and therapy techniques from top doctors and psychologists in your area.
Paying privately gives you access to staff and treatment that are otherwise unavailable for NHS patients.
Please call our 24-Hour Helpline: 0800 326 5559
Inpatient or Outpatient Treatment in Watford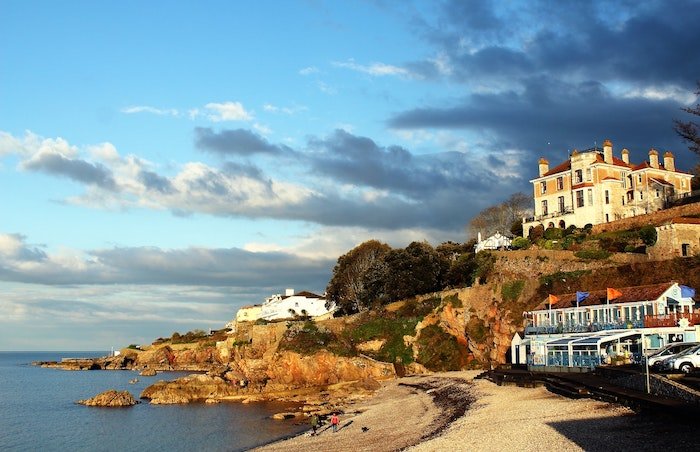 As mentioned earlier, drug and alcohol addiction rehab treatments fall into two categories: inpatient and outpatient.
Not many people understand the difference between the two, but what is important to know is that both options are effective for treating drug and alcohol addiction.
Outpatient treatment in Watford involves a drug or alcohol addiction patient continuing to live at home whilst attending appointments at a rehab facility each week to receive treatment.
This would be the preferred option for anyone who needs to remain living at home whilst they receive their treatment, due to work commitments or family dependencies. It is the least disruptive treatment approach of the two.
On the other hand, inpatient treatment is where an individual temporarily moves into a rehab facility to undergo addiction treatment and follows a set routine and treatment plan.
This option is usually more suited for those with severe drug or alcohol addictions and requires the constant attention of rehab staff.
It is also the preferred option for those who have low levels of motivation and would struggle to recover at home outside of the treatment sessions.
Please call our 24-Hour Helpline: 0800 326 5559
Can residential rehab help me?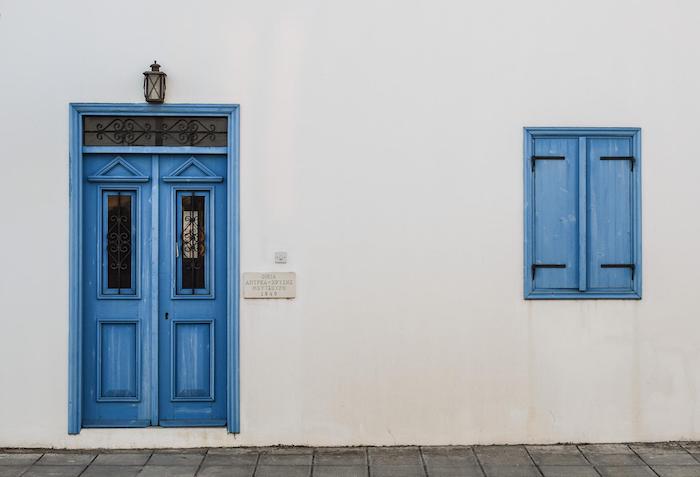 Residential rehab is one of the most beneficial ways to recover safely and successfully from drug or alcohol addiction.
This means you will leave home and stay in a Watford-based clinic for the duration of your treatment, which is usually 28 days.
Residential rehab allows you to remove yourself from any triggers and distractions that may be found at home and focus on healing instead.
You can also benefit from around-the-clock care provided by trained medical staff who specialise in addiction treatment. This is hugely important when embarking on a detox programme.
If you are suffering from painful withdrawals, staff can prescribe medication to ease the process and ensure your safety. At a rehab clinic, there is always help available.
Perhaps you are wondering why we don't advocate at-home detoxes for all clients. This is because if they are not managed correctly, you could end up causing yourself serious harm.
You would also lack important medical advice, which could cause a fatal relapse or overdose.
Detoxification is always best managed in a residential facility as staff can oversee all treatments and provide excellent aftercare services.
Please call our 24-Hour Helpline: 0800 326 5559
Alcohol detox & rehab in Watford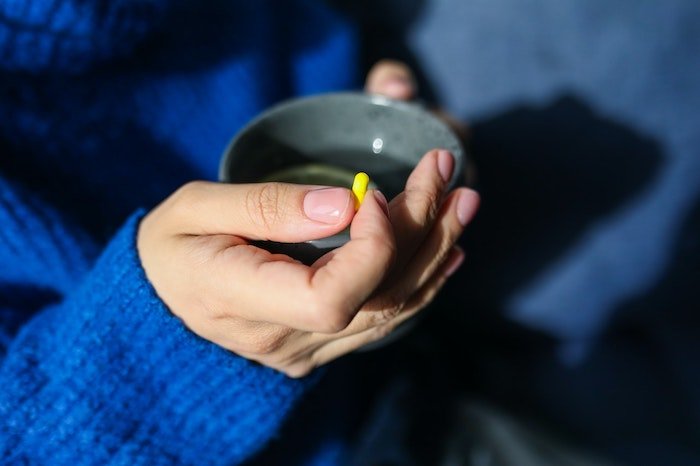 If you have taken the CAGE questionnaire and think that you are addicted to alcohol in Watford, then you might need to attend drug and alcohol rehab in Watford in order to recover.
Alcohol is a physically addictive substance, meaning that your body can create a physical dependency on alcohol.
In order to treat alcohol addiction, individuals will need to undergo a physical detox from alcohol to overcome the physical cravings for alcohol.
Detoxing from a physically addictive substance like alcohol can be the most challenging stage of the rehab treatment plan.
It will bring on a variety of unpleasant withdrawal symptoms. Some of these withdrawal symptoms include: [4]
Dilated pupils
Tremors
Seizures
Irritability
Ataxia
Hyper-reflexes (overactive or overresponsive bodily reflexes and movements)
Insomnia
Delusions
Hallucinations
Paranoia
Depression
Anxiety
Disinhibition
Vomiting
Diarrhoea
Even though this list seems long, it is important to know that the likelihood is that you will not experience all the above withdrawal symptoms.
The withdrawal symptoms can begin within a matter of hours of the detox starting, lasting anywhere from a few days to a full week.
Detoxing and withdrawing from an addictive substance like alcohol can be challenging, but it is completely necessary for the overall addiction treatment plan.
Rehab for Cocaine in Watford
If you are addicted to cocaine in Watford, then you will need to undergo drug and alcohol rehab in Watford.
Cocaine is an incredibly addictive drug that requires a series of psychological interventions to aid recovery from drug addiction. This will likely involve psychological intervention such as family therapy, CBT and group therapy.
Cocaine does not carry the same physical dependencies as alcohol, which means that you will not need to undergo a detox period before you start therapy treatments.
Please call our 24-Hour Helpline: 0800 326 5559
Rehab for Heroin in Watford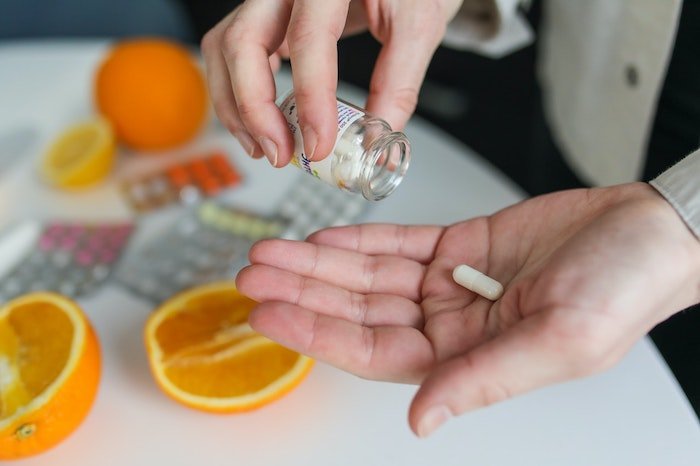 Heroin is another highly addictive drug that can have devastating consequences on your life.
Like alcohol, heroin is a physically addictive substance and will require a physical detox period before you can receive therapy treatment for the drug addiction.
Please call our 24-Hour Helpline: 0800 326 5559
Rehab for Cannabis in Watford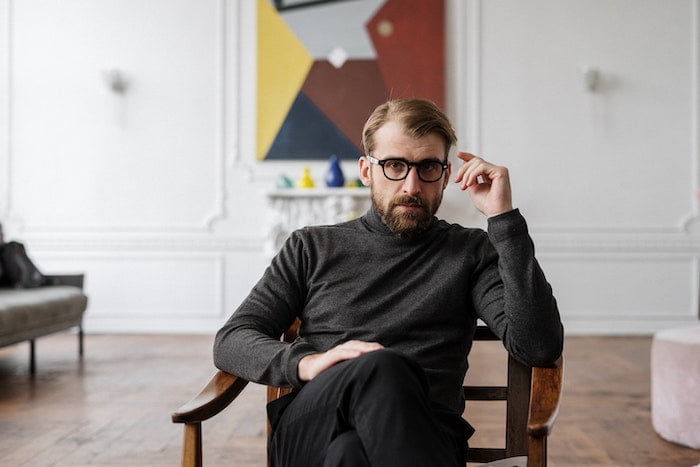 Cannabis can produce a host of unwanted mental side effects, such as depression, paranoia and anxiety. This means that rehab treatment for a cannabis addiction requires intensive psychological treatment.
Rehab for cannabis does not involve a period of physical detox, as Cannabis is not physically addictive.
Please call our 24-Hour Helpline: 0800 326 5559
Types of therapies on offer in Watford rehabs: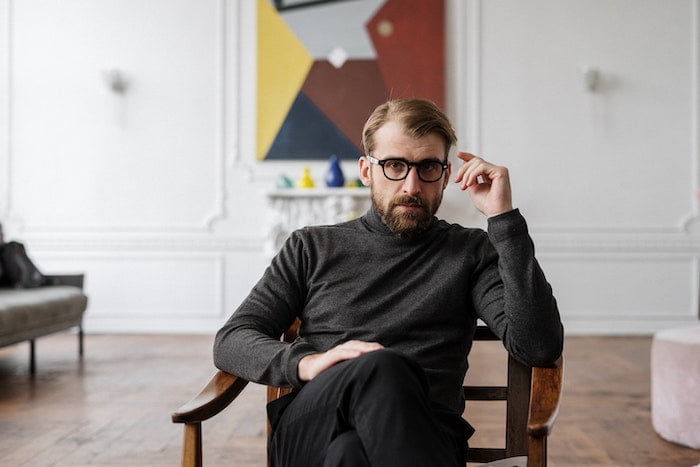 If you are considering attending drug and alcohol rehab in Watford, then you will most likely come across at least the below therapy methods as part of your treatment plan:
Cognitive behavioural therapy
Dialectical behavioural therapy
Brief interventions
Motivational interviewing
Group therapy
Individual therapy
Family therapy
Co-dependency treatment
Twelve-Step Facilitation Therapy (TSF) 
It is important to keep an open mind when starting any therapy intervention. Some of the methods can feel intrusive and ask questions of yourself that you might not have considered before.
Feeling frustrated at this is a normal response, and it is important that you communicate these feelings with your therapist in order to increase the likelihood of the treatment being a success.
Please call our 24-Hour Helpline: 0800 326 5559
What forms of holistic therapy are on offer?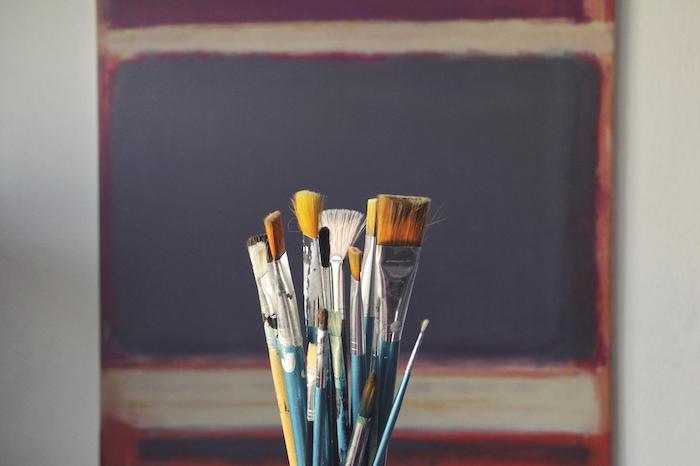 Holistic forms of therapy can be highly beneficial when recovering from substance abuse. The idea behind holistic well-being is the knowledge that human beings are more than just physical entities.
Your mind and spirit are equally important to treat as the body, and when entering recovery, it is important not to neglect this.
The benefits of holistic treatments are that they cannot be prescribed as a 'one size fits all' approach. Each form of therapy is curated around the individual and the issues they are facing.
Holistic approaches focus on the body, the mind, and the spirit. Examples of therapy advocated include:
Music and art therapy
Equine and animal therapy
Massage therapy
Chiropody
Acupuncture
These sessions complement traditional talking therapies and can help you feel a lot more relaxed during your time at rehab.
They can also help give you a new perspective on life and allow you to feel joy and excitement at the thought of living a substance-free life.
Please call our 24-Hour Helpline: 0800 326 5559
What facilities are on offer in Watford?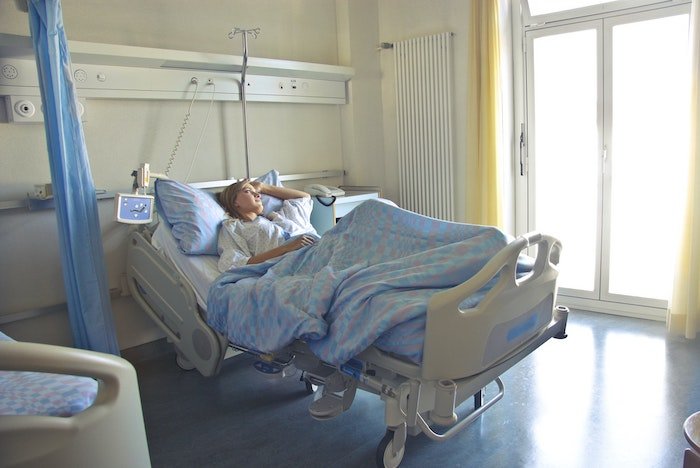 Many rehab clinics are located in rural areas, so you are free from distractions and busy city life. We encourage recovery outside of big cities, so you can focus on healing both your body and mind.
Bedrooms range from single to dual occupancy and are finished to a high standard of decoration. Many clinics have access to large areas of land as well as Wi-Fi and computing facilities, so you can stay in touch with friends and loved ones.
Many of the clinics on offer are also fitted with swimming pools, gym facilities, luxurious dining rooms and comfortable living spaces.
Please call our 24-Hour Helpline: 0800 326 5559
The importance of dual diagnosis for co-occurring disorders in rehab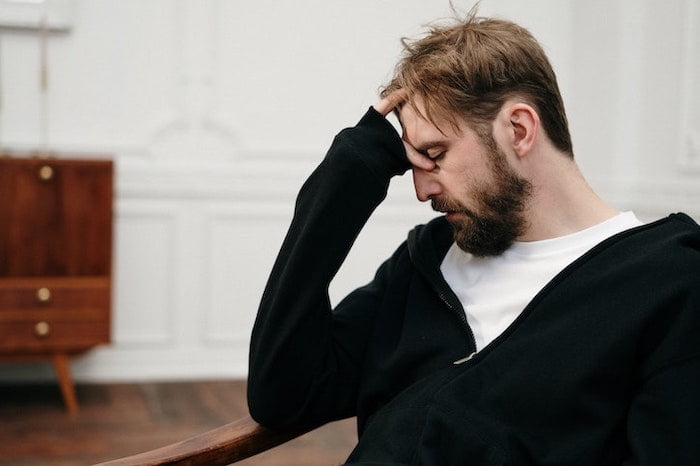 A dual diagnosis is a common medical term to describe the simultaneous suffering of both a mental health issue and a drug or alcohol addiction. Lots of people who suffer from mental health issues also suffer from addiction issues, and vice versa.
Suffering from a dual diagnosis can make treatment more complex. This could result in requiring specialised help from professionals and doctors within a professional setting.
Please call our 24-Hour Helpline: 0800 326 5559
How rehabs help with relapse prevention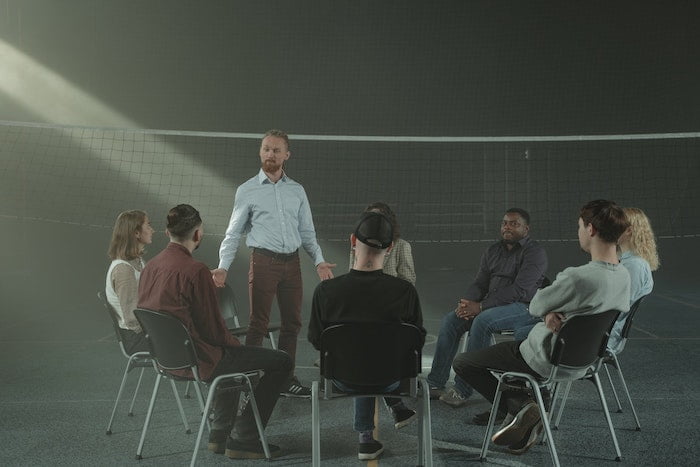 Rehab is not the start and end of the recovery from drug and alcohol addiction; it is just the start of a long road to recovery.
Towards the end of your stay in drug and alcohol rehab, you will receive a relapse prevention plan.
A relapse prevention plan contains key information on how to stay sober from drugs and alcohol when you leave rehab. This will include handy tips like how to avoid your triggers and reduce levels of stress.
You should include a few different techniques in your relapse prevention plan, including:
Somebody to ring in an addiction emergency
Names of local groups
Hotlines for national Helplines
Meditation and mindfulness techniques
You should also include a reminder to carry out the HALT method whenever you feel a craving.
The HALT method is an acronym for Hungry, Angry, Lonely or Tired. When you feel the urge to drink or take drugs, check through this list and satisfy any of these cravings first.
Please call our 24-Hour Helpline: 0800 326 5559
Aftercare and support services once rehab has been completed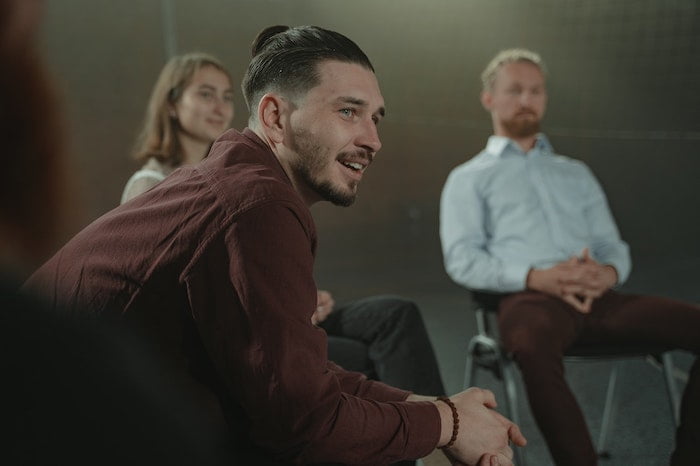 Everyone who leaves drug and alcohol rehab in Watford is advised to involve themselves in a series of aftercare and support services, such as the ones listed below.
Alcoholics Anonymous and Narcotics Anonymous
Outpatient treatment
Al-Anon Family Group meetings
SMART Recovery
Home detox
It is important to remember that you don't need to suffer or struggle with your drug or alcohol treatment alone after you are discharged from rehab.
There are plans and agencies out there to support you overcome your drug and alcohol addiction.
Please call our 24-Hour Helpline: 0800 326 5559
What can OK Rehab do to help?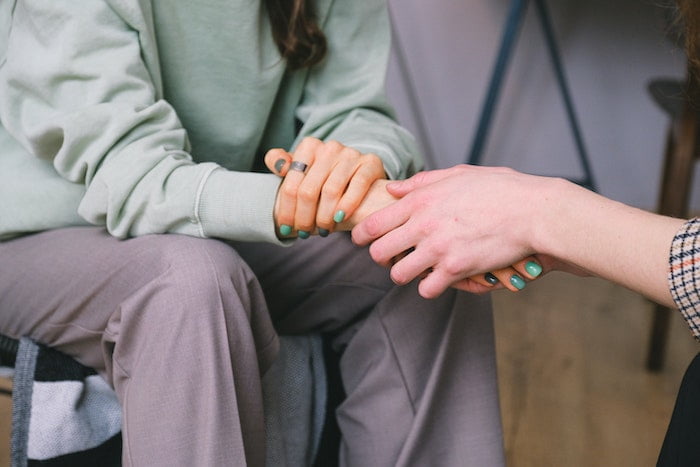 We can help you find a rehab clinic in Watford best suited to your needs. All we ask is for you to phone us on 0800 326 5559 so you can begin on your road to recovery.
During your first phone call with us, we will conduct a short assessment to find out more about your relationship with drugs and alcohol, as well as your psychological well-being.
We know this may be the first time you have openly admitted that you have a problem with drugs and alcohol, so we fully understand any anxieties you have.
We promise to support you before and after treatment, whether this is through emails or phone calls. We can offer tailored treatment programmes such as detoxification, rehabilitation, and outpatient treatment.
Our team locate the best clinic for you, fulfilling any criteria you give us.
Please call our 24-Hour Helpline: 0800 326 5559
Alternative Services in Watford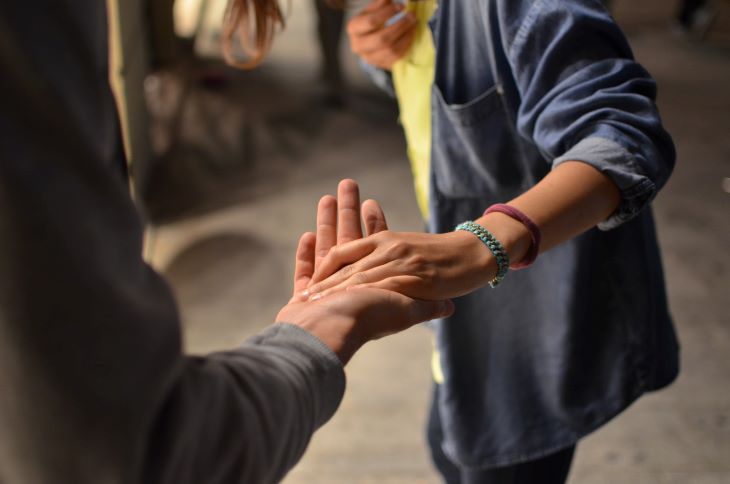 1. The Living Room
Address: 156 Hatfield Rd, Albion Rd, St Albans AL1 4JA
Telephone: 03003650304
Website: https://www.livingroomherts.org/
2. GROW
Address: 423 High Street, Chatham, Kent, ME4 4NU
Telephone: 01923256189
Website: http://www.growhostel.org.uk/
3. Spectrum Drug & Alcohol Service, Hatfield
Address: St Martins House, 14 The Common, Hatfield AL10 0UR
Telephone: 08006523169
Website: https://www.changegrowlive.org/spectrum-hertfordshire-drug-alcohol-services/hatfield
The NHS provides free, reliable information for drug and alcohol addictions and dependencies.
Attending nearby 12-Step programmes like Cocaine Anonymous, Narcotics Anonymous (NA)  and Alcoholics Anonymous (AA) can help you to maintain your abstinence by connecting with other people in recovery.
Smart Recovery  can help you to cope with relapse triggers, manage your thoughts and feelings, and stay sober.
Al-Anon are another useful tool that can make addiction easier to navigate for you and your loved ones.
Find mental health with Rethink Mental Illness, Mind, Young Minds, Samaritans and Papyrus.
Call us today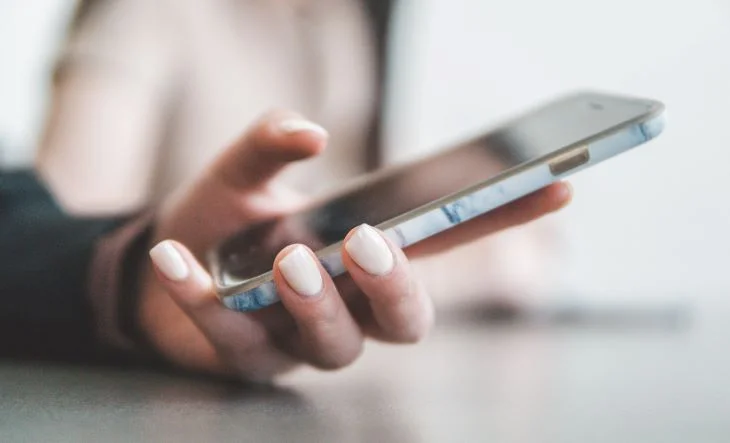 At OK Rehab, we have many years of experience and knowledge of addiction treatments, so you can rest assured that you are in safe hands.
Rehab Recovery offers advice and rehabilitation throughout St Albans, Hatfield, Harpenden, Borehamwood, Royston, Welwyn Garden City, Stevenage, Hertford, Hitchin, Bishop's Stortford, Watford, Letchworth Garden City, Berkhamsted, Baldock, Hemel Hempstead, Abbots Langley, Ashwell, Baldock, Barnet, Hitchin, Hoddesdon, Kimpton, King's Langley, Knebworth, Berkhamsted, Bishop's Stortford, Borehamwood, Broxbourne, Buntingford, Stevenage, and more cities and towns across Hertfordshire.
We have the skills and tools to find you the best rehab clinic in Watford that can provide you with state-of-the-art care and treatment options.
All of the rehabs we work with are regulated by the Care Quality Commission (England and Wales) or the Care Inspectorate (Scotland).
If you feel ready to take the first step toward a positive life of sobriety, call us today. Together we can discuss treatment options and admission to a facility in Watford.
At OK Rehab, we offer free advice from a team of non-judgemental professionals, many of whom are in recovery and understand how hard it can be to change your relationship with addiction.

To find out more about rehab in Watford, simply reach out to our 24/7, confidential hotline on 0800 326 5559.
References
[1] https://www.hertfordshire.gov.uk/media-library/documents/public-health/093289-drugs-alcohol-updated-july-2022-accessible.pdf
[2] ]https://www.ndtms.net/resources/public/Parental%20substance%20misuse/East%20of%20England/EE_Hertfordshire_2019-20_Parental_substance_misuse_data_pack.html
[3] https://bmcpublichealth.biomedcentral.com/articles/10.1186/s12889-019-6632-5
[4] https://onlinelibrary.wiley.com/doi/full/10.1111/ane.12671