In the UK, 270,705 adults were found to have abused alcohol or drugs. However, only 132,124 people sought treatment for their addiction.
If you live in Devon and are struggling with an addiction to substances, OK Rehab can get you in touch with a drug and alcohol rehab in Devon that can help you begin treatment that will lead to a happier and healthier life.
Get alcohol and drug rehab in Devon for a variety of addictions including binge drinking, alcohol addiction, benzodiazepine addiction, Buprenorphine addiction, cannabis use disorder, crack cocaine addiction, ketamine addiction, opioid use disorder, heroin addiction, cocaine dependence or cocaine addiction, any physical dependence or codependency, substance use disorder, and behavioural addictions such as gambling addiction and eating disorders.
Get the help you need to beat addiction at a rehab clinic in Devon – call our team today on 0800 326 5559
Holding An Intervention in Devon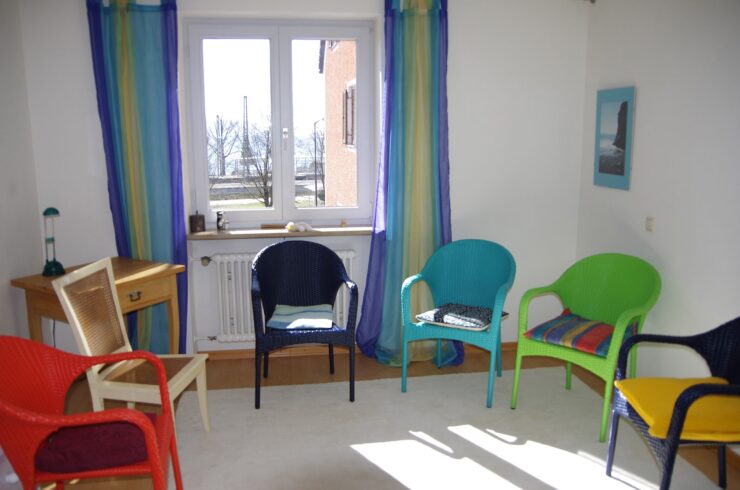 If you have someone in the family with an addiction, you might wonder how to get them to admit they have a problem and to go to rehab. Sadly, you'll eventually come to realise that you can't make your loved one do anything. Recovery has to come from the individual.
There is, however, a huge amount of power in how families can come together to stage helpful interventions.
The CRAFT approach offers you a structure to follow which reveals the best way to communicate with and support your loved one wherever they are on their drug or alcohol journey. It also helps you to understand how to set healthy boundaries.
This type of intervention has supported many people towards moving towards rehab throughout the world.
Make sure that your loved one receives the right support at a rehab in Devon by calling us today on 0800 326 5559
Do You Know if You're Addicted to Drugs or Alcohol?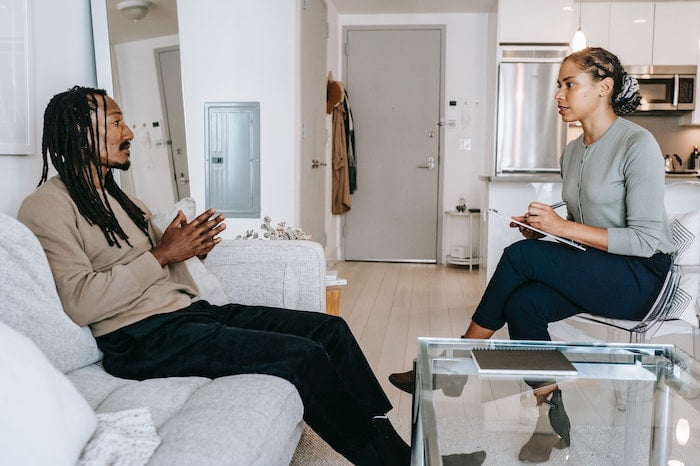 There is a line between having a few drinks or drugs with friends and being reliant on alcohol or drugs. However, the line is thin and, once crossed, it can feel impossible to free yourself from this dependency.
There can be many reasons for becoming reliant on alcohol or drugs, such as grief, emotional trauma, mental disorders, or perhaps you became addicted after being seriously injured in an accident.
Sudden changes in your daily life can make you feel at sea, and drugs or alcohol are often seen as the lifebuoy to steady you.
Drinking alcohol leads to the release of endorphins in your brain – these chemicals promote feelings of happiness and excitement.
When the alcohol begins to leave your system, this happiness can fade and you'll return to feeling the struggles that led to you drinking alcohol.
This is also the case with drugs, as they also engage with the chemicals in your brain that makes you happy.
However, consistently using drugs can alter the chemicals in your brain to the point that you compulsively take them, and you are then addicted.
Therefore, long-term heavy drinking and drug misuse can begin as a coping mechanism, and people don't realise that they are addicted until alcohol or drugs already have a firm hold on you.
Some of the most common signs to look out for are:
Mood swings
Increased temper
Agitation or irritability
You find it hard to concentrate on tasks
Paranoia
Memory loss and blackouts
Your sleep pattern has been disrupted
You struggle to relax until you have had a drink or taken a drug
You don't want to socialise with friends and family
Stress, anxiety, or depression
If you have shown any of these behaviours recently, then you have become addicted to drugs or alcohol.
It's essential that you seek treatment and free yourself from your addiction, and OK Rehab can help you do this by connecting you with a drug and alcohol rehab in Devon.
Still not sure whether you need the help of a rehab centre in Devon? Talk it over with our expert team today on 0800 326 5559
Why Do You Need to go to Drug and Alcohol Rehab in Devon?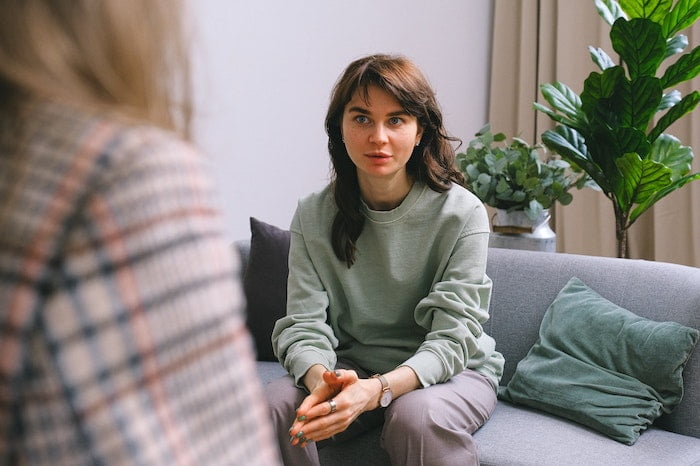 Going to drug and alcohol rehab in Devon is the best way to rid yourself of your addiction so that you can enjoy a fulfilling, healthier life.
1. Addiction vs. Your Health
Long-term alcohol addiction and drug abuse can have long-lasting and even life-threatening consequences on your health, both physical and mental.
In recent years, there were 358,000 hospital admissions recorded in the UK due to heavy drinking, while 16,994 patients were in hospital with drug poisoning recorded as their illness. Some of the serious health issues linked to substance abuse include:
Strokes and heart attacks
Lung disease
Insomnia
Some forms of cancer, such as neck cancer, liver cancer, and throat cancer
Addictions can also aggravate or worsen pre-existing medical conditions that you may already be suffering from. As well as this, dependency on alcohol or drugs can also have negative effects on your mental health.
Drug misuse and heavy drinking can lead to feelings of stress, anxiety, hopelessness and depression.
If you already struggled with these mental disorders, or if these feelings were the reason for you turning to substances in the first place, then your addiction is only making them worse.
You will get a psychiatric assessment by a psychiatrist when you arrive at rehab who will determine if you need any psychiatric treatment.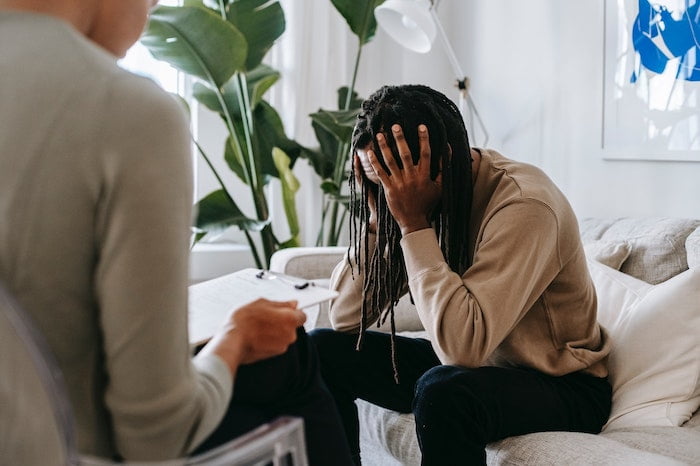 You may have taken drugs or alcohol to get away from stress and anxiety, but substance abuse can make you feel these mental disorders even more, leading to an increase in substance intake.
Therefore, you're trapped in a vicious cycle, and you may feel like there's no way out of it.
However, you can find the keys to your freedom at drug and alcohol rehab in Devon, as your system will be cleaned from the substance and you'll learn more positive coping mechanisms.
Your addiction may also have consequences in your career, as poor performance and attendance at work can lead to unemployment. If you have lost your job, financial difficulties will follow.
Once you have recovered from your addiction you will be in a stronger place to improve your performance at work.
Beat your addiction once and for all at a rehab in Devon by calling our expert team today on 0800 326 5559

2. Addiction and your Relationships
As well as damage to your physical and mental health, addiction to alcohol or drugs can damage your personal relationships. If you have withdrawn from society, and refrained from socialising with friends and family, then these relationships will have suffered.
Addictions can also lead to secretive and dishonest behaviour, which will have damaged these relationships further.
Furthermore, mood swings and an increased temper may cause you to lash out at your loved ones, and this can make it difficult to maintain healthy relationships.
When you are in conflict with friends and family, feelings of loneliness can follow. Therefore, there is an increased risk of suicide due to broken relationships.
By seeking help and going to drug and alcohol rehab in Devon, you will halt the damage that your addiction has caused to your physical and mental health, your work, and your relationships.
With this, you will be able to enjoy a happy and enriching life.
Take back control of your life at a rehab centre in Devon – call our expert team today on 0800 326 5559
Can you afford to go to rehab in Devon?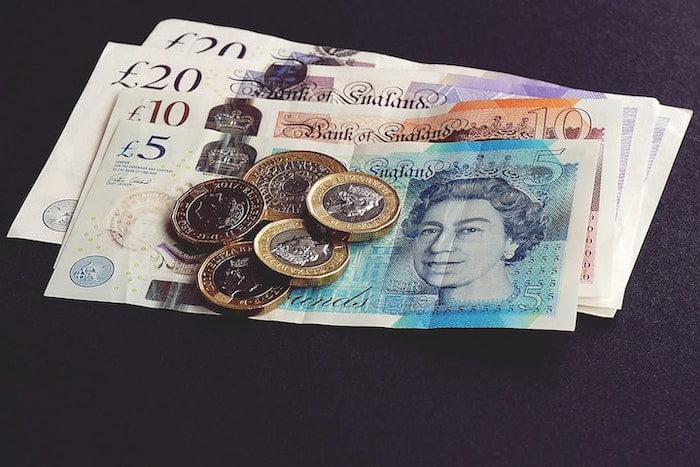 The cost of a drug and alcohol rehab in Devon will vary according to where you go and what facilities are available.
Options range from affordable to opulent. This is why it can cost anywhere from £1000-£10,000 a week to stay at rehab.
It's worth doing your research or contacting OK Rehab to see what's available to you.
Find a rehab clinic in Devon that works for your needs by calling us today on 0800 326 5559
Health insurance will cover the cost of a rehab stay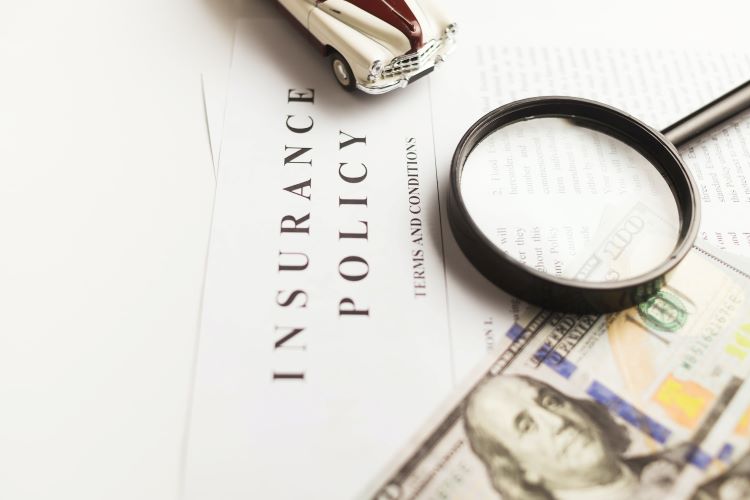 To stay in a rehab in Devon, some people use their private health insurance to cover the cost. If you have a policy, check the documents to see if rehab is included.
If you go this route, it's important to remember that your yearly insurance premiums will increase.
Perhaps you have health insurance through your employers, if this is so, then you'll most likely be under obligation to explain your situation in terms of the addiction and your plan to go to rehab.
For help accessing alcohol and drug addiction treatment services in Devon through health insurance, call us on 0800 326 5559
Is there any way that I can get a funded place at rehab in Devon?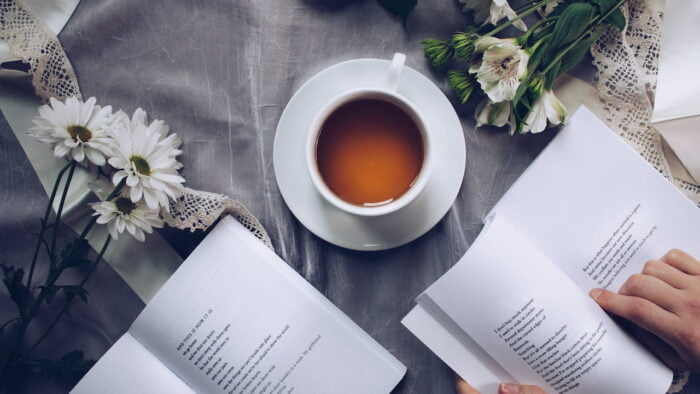 There is some limited funding provided through the government to local councils which pays for some people to be treated at private clinics.
In order to gain access to this funding, you have to meet certain eligibility and also be granted it after submitting an application.
Applicants must be in treatment already through local government-funded services. You must be able to demonstrate how committed you are to rehabilitation already. At this point, you can apply to the local council for the funding and it's up to the council who will receive a grant.
For help accessing government and NHS funding for your place at a rehab centre in Devon, talk to us today on 0800 326 5559
How long would I have to stay at rehab for?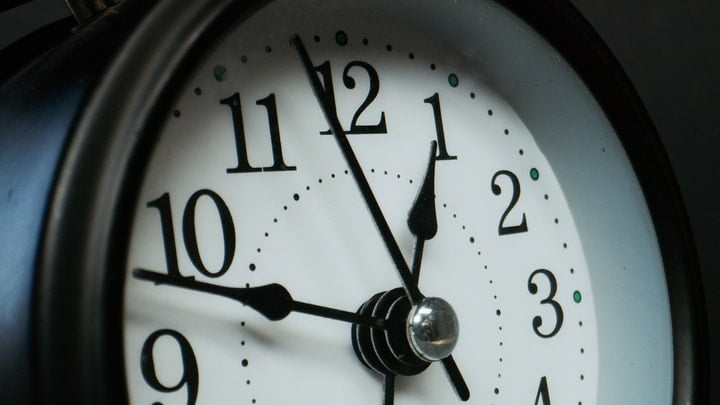 People can enter rehab and stay for varying lengths of time, but the truth is that the longer one is able to stay the better.
This is because it gives you more opportunity to put into practise the healthy new habits you are learning.
Some people might stay for a week.
This might be seen where someone has relapsed on heroin or alcohol, for instance, and needs a safe detox but might not feel the need to repeat many weeks of therapies.
The standard amount of time for people to stay at rehab is 28 days. This allows for a detox period as well as psychological, alternative, and group session work to sink in.
To learn how long your stay at an alcohol or drug rehab in Devon is likely to last, call us on 0800 326 5559
Private vs public rehab services in Devon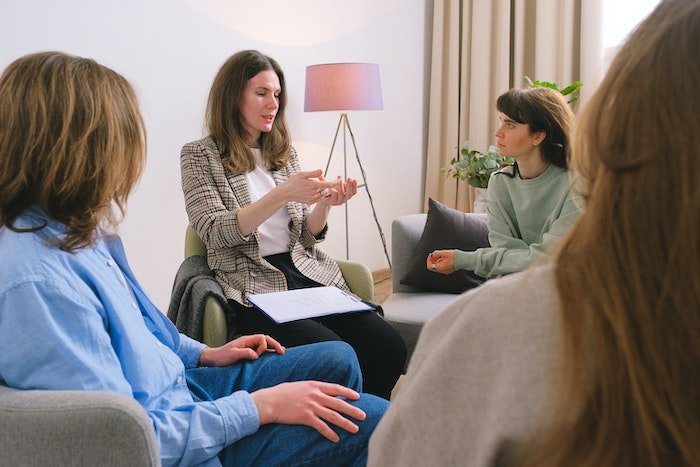 In Devon there are two types of services which offer treatment for addiction:
Private rehab clinics paid for by the individual
Local government-funded drug and alcohol services
Private clinics offer a place to stay for a particular number of nights. Staff are experts in the field of addiction and on hand throughout the day and night to support you.
Treatment programmes are immersive and every day is filled with therapies, whether it be group or individual.
There are also many fun and relaxing activities. Food by an in-house cook is delicious and nutritious!
Local drug and alcohol services are available to anyone in the community who has an addiction. There are weekly group sessions, needle exchanges, and on first entering the service, usually some counselling support depending on staff availability.
For help choosing between public and private rehab in Devon, give our team a call today on 0800 326 5559
Outpatient vs inpatient rehab in Devon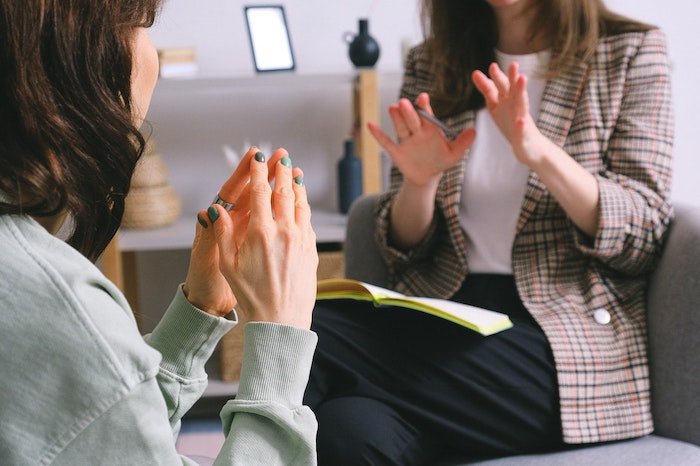 Inpatient and outpatient services really come down to whether you've entered a drug and alcohol rehab in Devon or opted for local funded services.
At private clinics where you stay for treatment, you're considered an inpatient – also referred to as undergoing residential rehab.
Services where you live at home but go to the centre to have addiction counselling, or for a 12 Step group, are considered outpatient services.
To find out whether outpatient or inpatient rehab in Devon is the right service for you, call us today on 0800 326 5559
What Can You Expect at Drug and Alcohol Rehab in Devon?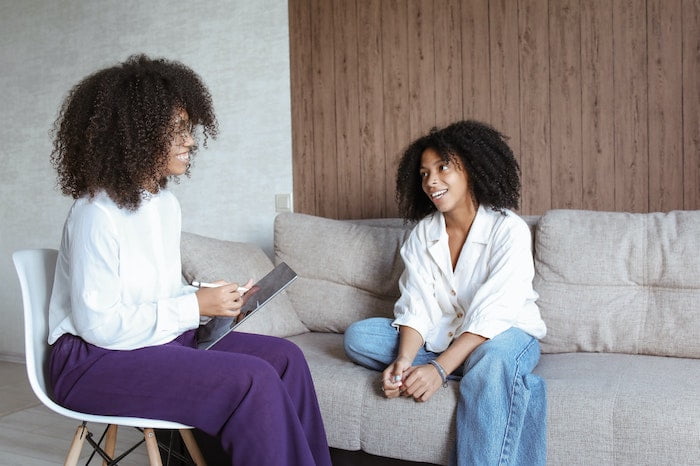 Your time at rehab will consist of three steps: detox, rehab, and aftercare. You will either go to a local NHS hospital or a private clinic, but this will depend on your addiction, and our team at OK Rehab will talk you through this more when you have contacted us.
Your treatment will be provided with the National Institute for Care and Health Excellence (NICE) guidelines.
1. Detox
The first step of your recovery will be a ten-day-long detox programme, which will focus on cleaning your system of the substance, or substances, it has relied on. To do this, you will stop taking drugs and drinking immediately.
This is critical to your recovery from addiction, but it can also be a difficult step. As your body has become reliant on substances, removing them will lead to withdrawal symptoms.
These symptoms can range from mild to severe, but the symptoms you experience will depend on how long you have been addicted, which substance you have been consuming, and how much you consume daily
Some of the milder drug withdrawal symptoms include:
Mood swings
Changes in appetite
Fatigue
Muscle ache
Congestion
Irritability
Nausea
Restlessness
The more severe withdrawal symptoms may include:
Shakiness
Sleeping difficulties, including insomnia
Sweating
Tremors or delirium tremens
Hallucinations
Seizures
Vomiting
Delirium
There is no way to predict which symptoms you'll experience, and how painful you'll feel them, so it's recommended that you go through detox under the supervision of a medical professional.
They will monitor your progress, and ensure that your alcohol or drug detox is as safe, smooth, and painless as possible.
Going through your detox with a medical professional will also ensure success, as you won't have access to any drugs or alcohol, which you would have at home.
This means that you can't drink alcohol or take drugs to stop the symptoms, as doing this would mean that you continue with your addiction rather than recover from it.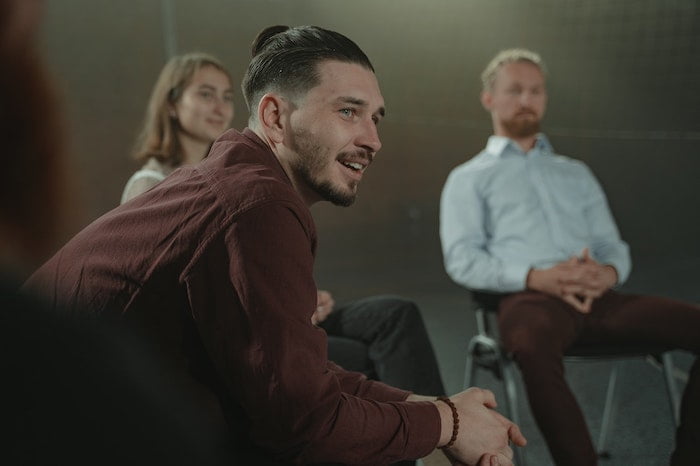 2. Rehabilitation
The second step of your recovery will focus on the mental and behavioural aspects of your addiction through therapeutic treatments. The goal of your therapy will be to discover the root cause of your addiction and to find out why you felt that alcohol or drugs would help you.
Types of therapy you can get at a private rehab include Acceptance and Commitment Therapy, acupuncture, art therapy, cognitive behavioural therapy, dialectical behaviour therapy, drama therapy, Eye Movement Desensitization and Reprocessing, group psychotherapy, motivational therapy, Rational Emotive Behavior Therapy, brief intervention, contingency management, coping mechanisms work therapy, equine therapy, family therapy, group therapy, individual therapy, mindfulness, motivational interviewing, music therapy, and talking therapies.
You'll also learn about more positive and progressive coping mechanisms and behaviours so that, when you have completed your time at your chosen rehab centre, you will be in a stronger mindset to deal with the challenges that led to your addiction.
You will go through these therapeutic treatments with a therapist, who will be committed to your recovery and individual needs.
They will be understanding and respectful, and you will have the opportunity to build a trusting relationship with them. Your therapist will discuss your addiction and personal life with you to find out which therapies would be most beneficial to your recovery, but the most common therapies include:

3. Aftercare
The third and final step of your recovery will be when you return home. This can be an exciting and rewarding moment, but you may also find that you're worried and anxious, too.
This is understandable, as returning home also means that you'll be returning to the daily life and environment in which you became addicted to alcohol or drugs.
However, you won't be facing this alone, as you will be able to return to drug and alcohol rehab in Devon for aftercare sessions.
These sessions will be provided to ensure that you maintain your sobriety by teaching you relapse prevention techniques.
You will also build on the positive coping mechanisms and behaviours that you learned about during your therapeutic treatments while in rehab so that you can deal with challenges and change without returning to a reliance on drugs or alcohol.
Your therapist will develop an aftercare plan to meet your individual recovery goals, but they usually include:
You may also have the opportunity to get help with a job search if your professional life was damaged due to your addiction, so that you can get your life back on track and avoid relapsing.
Aftercare sessions may range from a few weeks to a few months, or even years, but this will be discussed between you and your therapist.
If a rehab centre in Devon sounds like the right help for you, talk to us today on 0800 326 5559
Alcohol detox and alcohol rehab in Devon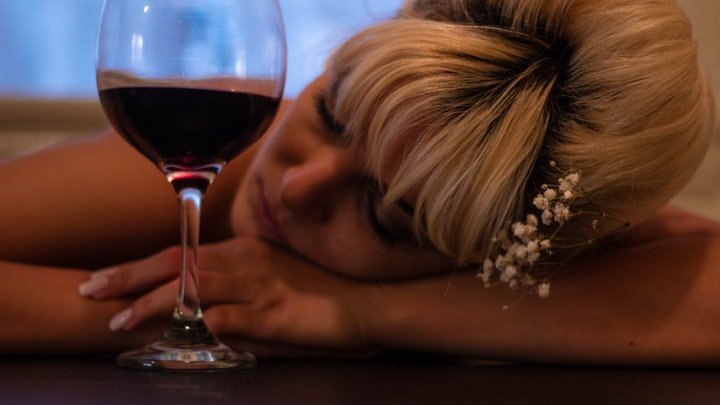 Having an alcohol problem means that you'll need a detox with prescription drugs such as Librium to ease you through the withdrawal period.
Alcohol detox will last around 10 days. It's important to be supported through an alcohol detox as this keeps you safe (at its worst, alcohol withdrawal symptoms can cause seizures, which can be fatal).
As well as detox, therapies and 12 Step principles will guide you through coming to terms with your addiction and how to overcome cravings successfully.
Stages of alcohol detox
Alcohol dependence can be confirmed efficiently using the Alcohol Use Disorders Identification Test, DSM-5 or CAGE questionnaire.
Dependent drinkers will have built up a strong tolerance to alcohol, and experience unpleasant withdrawal symptoms (alcohol withdrawal symptoms) or alcohol withdrawal syndrome when they stop drinking, so these symptoms need to be managed carefully.
To ensure that the risk of seizures is curtailed our medical team prescribe patients with Chlordiazepoxide, brand name Librium, as they undergo detox as this has been proven to offer more protection against the risk of seizures.
A medically-assisted detox (alcohol detox) is needed in order to try to prevent the effects of alcohol, including encephalopathy (Wernicke encephalopathy) and delirium tremens.
Start your recovery journey at an alcohol rehab in Devon by calling our team today on 0800 326 5559
Heroin rehab in Devon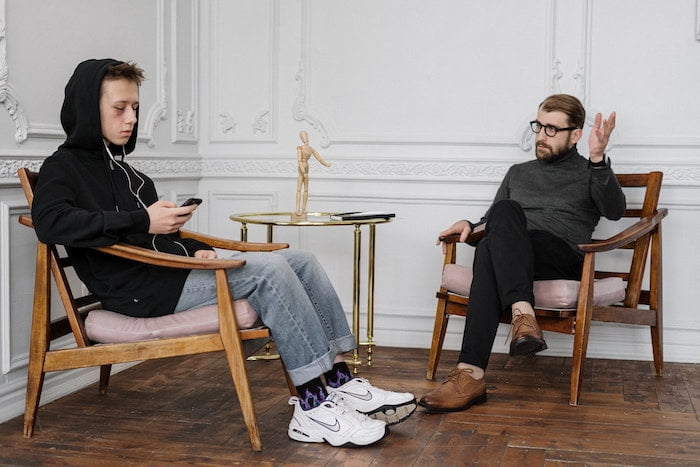 You can enter a drug and alcohol rehab in Devon if you have a heroin addiction.
You'll start with a heroin detox around 7-10 days where you'll take a prescription drug like Subutex to aid you through the heroin withdrawal period.
This gets you through those challenging early cravings.
After detox, you move on to a programme of therapy treatment.
This will cover all aspects of recovery so that you can heal emotionally, spiritually, socially, and psychologically.
You might also get treatment for any other lasting effects of heroin such as hepatitis.
Overcome your heroin addiction at a rehab in Devon by calling our expert team today on 0800 326 5559
Cocaine rehab in Devon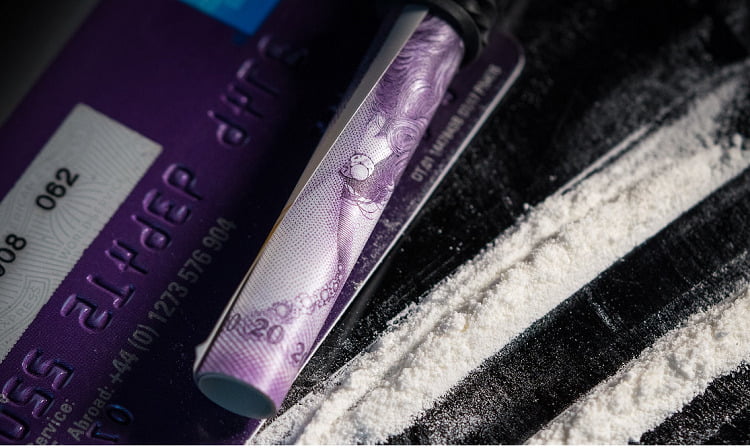 Many people in Devon enter rehab for treatment around crack cocaine and cocaine addiction.
This substance usually impacts mental health as much as physical. You'll be supported by staff to learn how to observe thinking patterns and to change them.
Activities will also help you to develop faith in yourself through building self-understanding and self-confidence. At rehab, you'll also have the opportunity to express feelings through conversation as well as through creative therapies.
Cocaine detox will not be needed.
Overcome your cocaine addiction at a rehab in Devon by calling our expert team today on 0800 326 5559
Cannabis rehab in Devon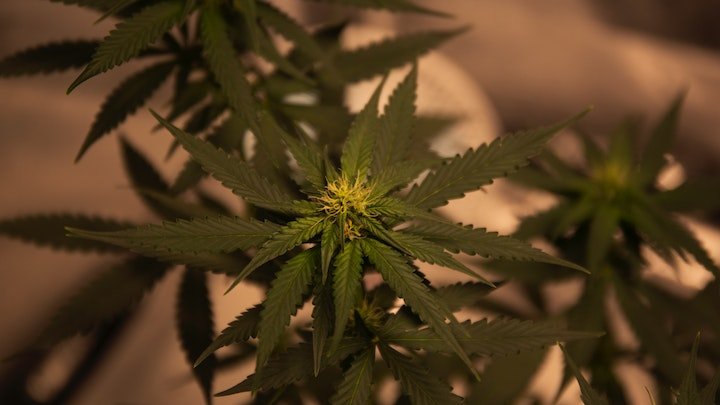 You can go to rehab for cannabis addiction in Devon.
The treatment will have a holistic approach covering science-based psychological therapies which support you to change thought patterns and behaviours.
It will include alternative activities such as reiki and yoga to support you to relax and experience the body in new, healthy ways.
There will also be many group sessions where you develop social connections and healing through shared experiences.
Many of the friendships that start at rehab last a lifetime.
Cannabis detox is not needed, as cannabis is not a physically addictive substance.
Overcome your cannabis addiction at a rehab in Devon by calling our expert team today on 0800 326 5559
What it means if you get a dual diagnosis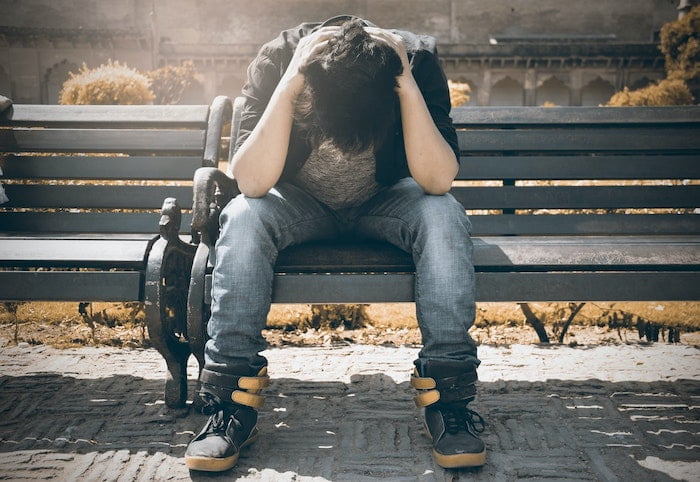 A dual diagnosis might be given to you after having an assessment on entering a drug and alcohol rehab in Devon. This basically means that you have both an addiction and a mental health condition such as depression, post traumatic stress disorder (PTSD), bipolar disorder, borderline personality disorder, obsessive compulsive disorder (OCD) or schizophrenia and anxiety.
.
An addiction can lead to mental health problems. This is because of how psychoactive substances affect brain processes.
Mental health issues can lead to addiction because many people turn to substances to change their moods or perception.
At rehab, the staff will broach both areas, so that you come to understand yourself better.
This helps to clarify what it is you need to do to become sober long-term.
Discover how a drug and alcohol rehab in Devon will work to support your mental health by calling us on 0800 326 5559
Charities and Other Services in Devon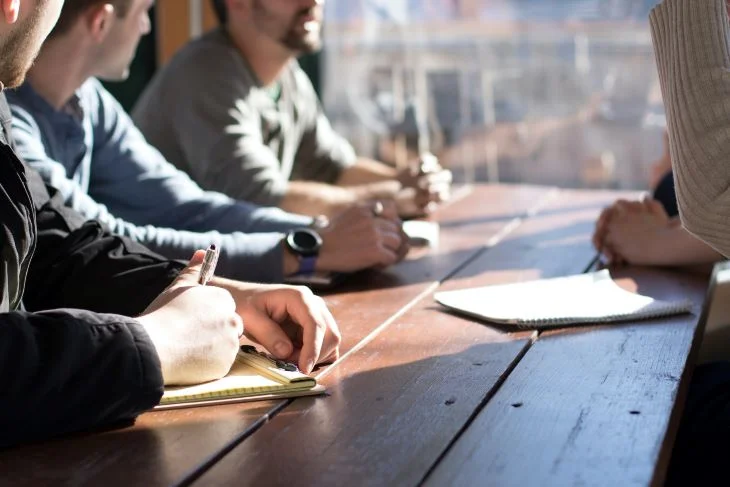 1. EDP Drug & Alcohol Services
Address: Basepoint Business Centre, Yeoford Way, Marsh Barton, Exeter EX2 8LB
Telephone: 08002335444
Website: http://www.edp.org.uk/
2. Somerset Drug and Alcohol Service (Taunton)
Address: Unity House, 10 Cannon Street, Taunton, TA1 1SN
Telephone: 0300 303 8788
Website: https://www.turning-point.co.uk/find-a-service.html#/
3. Drug and Alcohol Recovery Service – HMP Exeter
Address: HMP Exeter, 34 New North Road, Exeter, EX4 4EX
Telephone: 01392415650
Website: https://www.changegrowlive.org/drug-and-alcohol-recovery-service-hmp-exeter
Reach out to 12-Step programmes like Cocaine Anonymous, Narcotics Anonymous (NA)  and Alcoholics Anonymous (AA) for help staying sober. Here, you can increase your chances of continuing your life in recovery, by sharing your journey with others. You can also join in giving yourself over to a higher power to help with your sobriety.
The NHS provides reliable and free information for addictions and dependencies.
Smart Recovery  will help you to manage relapse triggers, and provide you with tools to make peace with your thoughts and feelings.
Al-Anon are another useful service open to you and your friends and family.
Find mental health support with Rethink Mental Illness, Mind, Young Minds, Samaritans and Papyrus.
Organisations that can also offer you help and support for free include NHS Foundation Trust, Turning Point, We Are With You, National Association for Children of Alcoholics, Change Grow Live and Alateen.
Rehabs and organisations are advised by the American Society of Addiction Medicine and the National Institute for Health and Care Excellence so you are in fantastic hands with person-centered care.
You may get access to sober living houses as part of your aftercare after you leave rehab to help you maintain your sobriety and help with relapse prevention.
Contact OK Rehab Today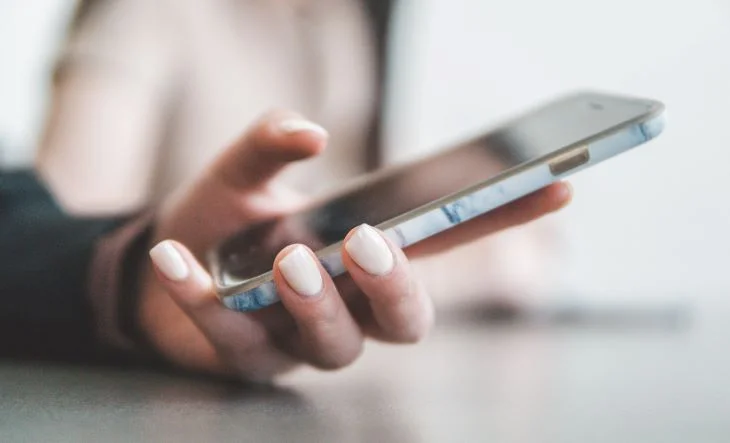 The services Rehab Recovery can offer are available across Exeter, Clovelly, Dartmouth, Torquay, Kingsbridge, Totnes, Exmouth, Salcombe, Woolacombe, Appledore, Ilfracombe, Beer, Barnstaple, Tavistock, Sidmouth, Croyde, Teignmouth, Dawlish, Budleigh Salterton, Okehampton, Tiverton, Dittisham, Ashburton, Newton Abbot, Axminster, Seaton, Bigbury-on-Sea, Great Torrington, South Molton, Crediton, Branscombe, Bideford, Chagford, Braunton, Plymouth, Bovey Tracey, Combe Martin, Ottery Saint Mary, Cockington, Paignton, Hartland, Lustleigh, Cullompton, Moretonhampstead, Holsworthy, Westward Ho!, Chudleigh, Lee, Instow, Brixham, Ivybridge, and many more towns in and around Devon.
All of the rehabs we recommend are regulated by the Care Quality Commission CQC (England and Wales) or the Care Inspectorate (Scotland).
Often, people are reluctant to admit that they are struggling with an addiction to drugs or alcohol, and therefore hesitant to seek help.
However, it's important that you get the right treatment to recover from your addiction, and OK Rehab can help you find it.
When you get in touch with our team, you'll find a friendly, understanding, and empathetic voice with an outstretched hand to guide you to a drug and alcohol rehab in Devon that will help you beat your addiction.
You can call us on 0800 326 5559 or fill out our online enquiry form.