Drug & Alcohol Rehab in Northumberland
Despite growing awareness of substance use disorders and their dangers, many individuals seek the expertise of a drug and alcohol rehab in Northumberland.
For many families in these northeastern communities, substance addiction is not something they simply read about but a harsh daily reality.
For the entire Northeast region, deaths due to illicit drug addictions have been tragically high in recent years and have exceeded the national average since 2017.
Between 2017 and 2019, there were 679 drug-related deaths: producing a rate of 9.1 per 100,000 people, which is almost double the national average of 4.7.
While Northumberland had the lowest drug misuse rate in the Northeast, its rate of 6.1 per 100,000 nevertheless exceeds the national figure.
What this ONS report indicates is that countless individuals require support in the form of drug and alcohol rehab in Northumberland.
The area is also home to many people struggling with Alcohol Use Disorder (AUD), which is a prevalent type of addiction exacerbated by The UK's drinking habits.
In 2019, there were 358,000 hospital admissions with hazardous alcohol consumption as the cause.
According to The Local Alcohol Profiles for England (LAPE), in 2020, there were 522 alcohol-specific mortalities in the Northeast region: a tragic blow with immeasurable impacts on the affected families and communities.
However, one positive statistic from the same year is that 1,635 adults completed their alcohol treatment at a drug and alcohol rehab in Northumberland or the surrounding region.
Issues with addiction are a lot more common than most people think. Between April 2018 and March 2020, 270,705 adults received help from drug and alcohol rehab services, matching trends of previous years.
The number of people getting treatment for opiate use also increased slightly, going from 139,845 to 140,599.
You may feel alone during the addiction recovery process like no one understands what you're going through. But there are plenty of people experiencing similar issues.
OK Rehab is made up of people who've been through the same things as you and who want to help. We've got plenty of information on drug and alcohol rehab in Northumberland and in various other places. All you need to do is get in touch with us.
Please call our 24-Hour Helpline: 0800 326 5559
How OK Rehab Works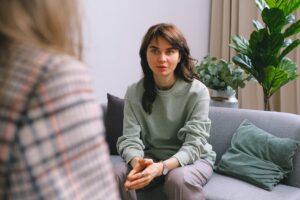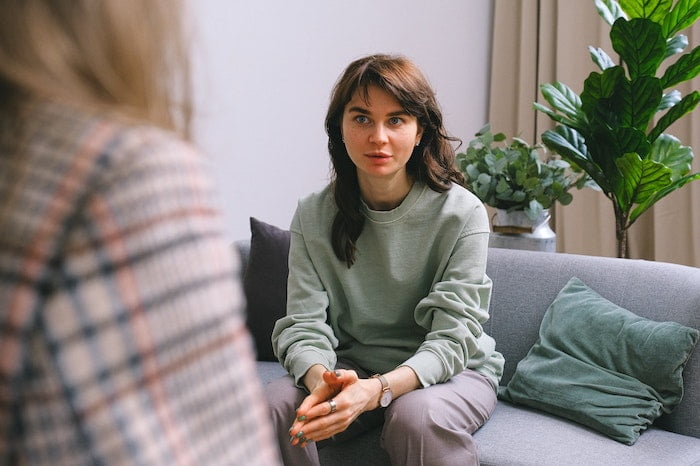 The journey you pursue as you take steps towards conquering your addiction will differ largely based on your personal needs, as well as its severity and the substance you're addicted to.
But if you contact us, the people at our helpline will be able to direct you towards a multitude of rehab and treatment services. Over a phone call, we can chat in more detail to determine these factors and then subsequently choose the best course of action.
Addiction can have many underlying causes, particularly trauma and other mental health issues. A majority of addiction treatments aim to confront both of these, as they both need to be resolved to some extent for you to make progress.
If you want more information on specific kinds of therapy, counselling and other mental health treatments typically available in these circumstances, check out the below section, "How is treatment administered?"
Addiction also works on a physical level, in addition to a mental one – that's why it can often be so hard to treat.
That physical level is where detoxes, which we'll go into later, come in. Your mind and your body both need to heal for you to manage your addiction in the long run.
Please call our 24-Hour Helpline: 0800 326 5559
Reaching out on behalf of someone else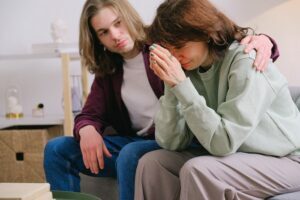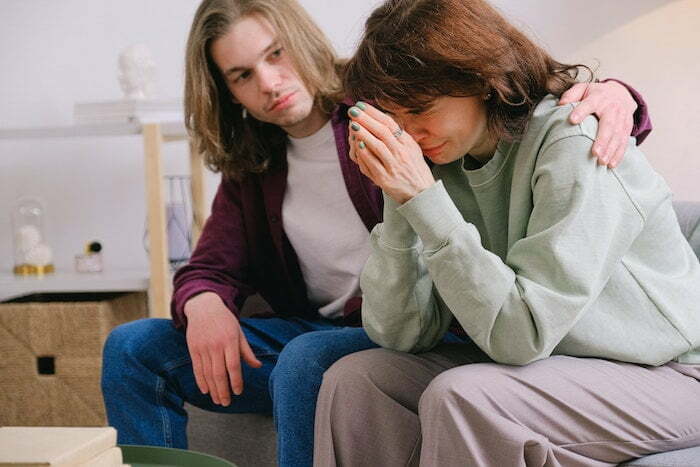 Even if it's a friend or family member you're concerned about, we can still advise you on how to handle the situation and where to go next. You don't need to be alone, either.
To get more specific, if you're trying to get through and they won't listen, we have an intervention programme that could help, alongside all of the treatments that we can facilitate.
We know how tough it can often be getting through to someone with addiction issues, and as with everything else, we're here to help.
Please call our 24-Hour Helpline: 0800 326 5559
Addiction Diagnosis: How do I know If I have a problem?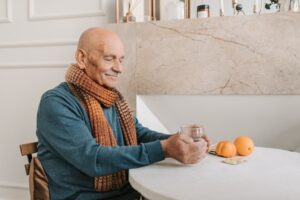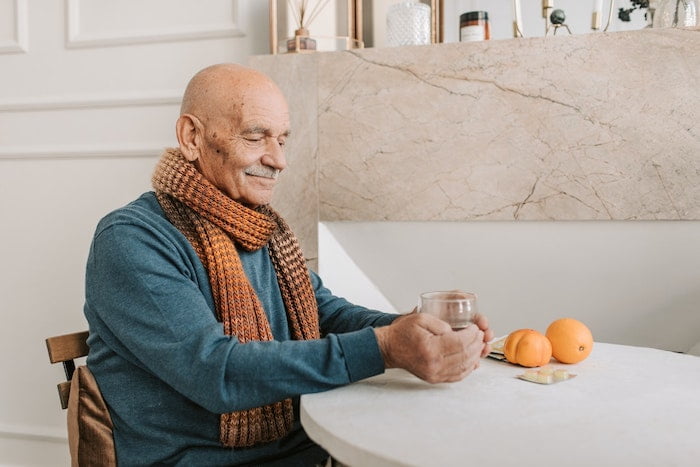 Whether you're concerned for a loved one or your problematic substance use, recovery begins with a formal diagnosis. However, this process can be easier said than done.
While some may dismiss their addiction symptoms entirely, others may misinterpret their mental and/or physical signs.
Before seeking the insight of a specialist at a drug and alcohol rehab in Northumberland, many tools can be used to gauge severity. Many of these are designed by professional counsellors and can be completed online to boost accessibility.
Many individuals utilise the CAGE Questionnaire to determine whether or not they need to seek the help of a rehab clinic.
Consisting of just four questions and taking one minute to administer, the CAGE self-assessment tool is a simple yet effective way of detecting alcoholism. These questions are;
Have you ever felt that you should CUT down the amount you drink?
Have people ANNOYED you by criticising your drinking?
Have you ever felt GUILT surrounding your drinking?
Have you ever had a morning EYE OPENER (drink) to get rid of a hangover?
Answering "yes" to any of these questions, even just one, can indicate a mild to moderate Alcohol Use Disorder (AUD).
Particularly, if subjects answer "yes" to the fourth "EYEOPENER" question, it indicates a more serious substance use disorder and uncontrolled drinking.
Another screening method designed for detecting AUD is the AUDIT or Alcohol Use Disorder Identification Test. Akin to the CAGE Questionnaire, AUDIT is an evaluative tool requiring subjects to answer questions with complete honesty.
Taking mere minutes to complete, the ten questions focus on the key indicators of addiction severity: consumption and consequences. Each subject then receives a score that reveals their level of severity.
Those who are at elevated risk of health complications from their drinking will receive a score of eight or higher and are likely suffering from moderate AUD.
However, the greatest cause for concern is subjecting scoring thirteen or higher- who should seek medical attention at a drug and alcohol rehab in Northumberland.
As many victims of SUD know all too well, there are many addictions besides alcohol that require a diagnosis. To this end, many clinicians and subjects utilise the Diagnostics and Statistical Manual of Mental Disorders (DSM-5).
This diagnostic manual simplifies the symptoms of addiction by categorising them into four types. These categories are reduced control, physical dependence, hazardous use and social problems.
Subjects should read through the manual carefully and make a note of how many symptoms they are suffering. If they resonate with just two or three of the eleven symptoms over one year, they will qualify for an addiction diagnosis.
Such adverse effects include cravings, withdrawal episodes, increased tolerance, and more.
Please call our 24-Hour Helpline: 0800 326 5559
Private Services vs Free Services in Northumberland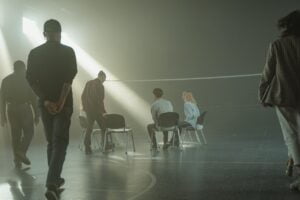 Whether or not addiction treatment is free depends on how it is carried out. This falls into two main categories: inpatient treatment and outpatient care.
While those opting for inpatient care will move into a drug and alcohol rehab in Northumberland, outpatient participants will undergo care while living at home.
Whereas outpatient facilities are often free of charge, inpatient treatment refers almost exclusively to private, residential rehabilitation. There are many options within these categories in Northumberland to suit each case of addiction.
Usually funded by the NHS, outpatient services are budget-friendly and will ease the financial pressure often accompanying treatment.
Patients will have access to the expertise of addiction specialists while making sure their treatment remains cost-effective.
However, gaining access to free services is not always an easy process. With funding increasingly difficult to obtain, NHS rehabilitation services are currently stretched to their limit, with waiting lists longer than ever.
Such issues often lead people to seek the aid of a private drug & alcohol rehab in Northumberland. Not only is the admissions process swift, but the facilities and personalisation of treatment plans are often of a higher standard.
For the cost of one treatment programme, participants receive modern, comfortable accommodation set within a high-tech medical facility.
Within this treatment programme at a drug and alcohol rehab in Northumberland, patients encounter a range of bespoke therapy, holistic support, and relapse prevention planning.
The cost of recovering through a private service varies between £8,000 and £15,000 for a comprehensive 28-day duration. This price range is not set in stone, however, and will vary according to an array of factors.
For example, patients might expect to pay more to attend a private rehab in the countryside and less if they choose a multi-occupancy room as opposed to single accommodation.
Whichever option they choose, private care at an inpatient rehab guarantees a break from harmful environments and situations that could trigger a relapse.
Please call our 24-Hour Helpline: 0800 326 5559
Will insurance cover my treatment at rehab?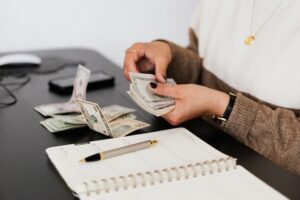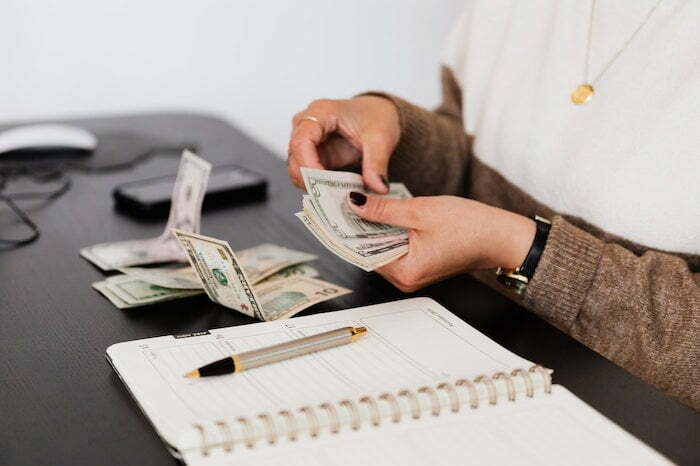 Understandably, many individuals considering rehab wish to know whether health insurance will help cover the cost.
While the simple answer is "yes", the portion of treatment covered by an insurance provider will depend on both their policy and an individual's plan.
The first step is to ascertain the specific details of your policy, which are provided at length by reputable companies. This will dictate the type of treatment you're entitled to receive reimbursements for and how long the coverage lasts.
Once you've completed a pre-admissions assessment with OK Rehab, you'll receive information regarding your treatment programme.
This will include the type of therapy you'll receive at a drug and alcohol rehab in Northumberland, alongside treatment for co-occurring disorders and your provisional detox plan.
With this information, you'll be able to contact your insurance provider and provide them with the relevant treatment details. They should be able to tell you in the space of one phone call what's included in your plan and what isn't.
For example, some companies will only cover what is deemed as "necessary medical care" such as detox and psychotherapy, while others will cover each aspect of an inpatient stay.
Additionally, the length of your residency at a drug and alcohol rehab in Northumberland could dictate the amount of cover, as some companies won't reimburse past 28 days.
Here at OK Rehab, we make sure to liaise with many UK-based insurance providers and can help you set up a plan to correlate with your treatment needs.
Each company we collaborate with covers rehab treatment to some degree and have been fully certified- including BUPA, Aviva, Blue Cross Shield, and many more.
Please call our 24-Hour Helpline: 0800 326 5559
Alcohol Rehab in Northumberland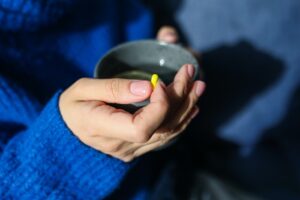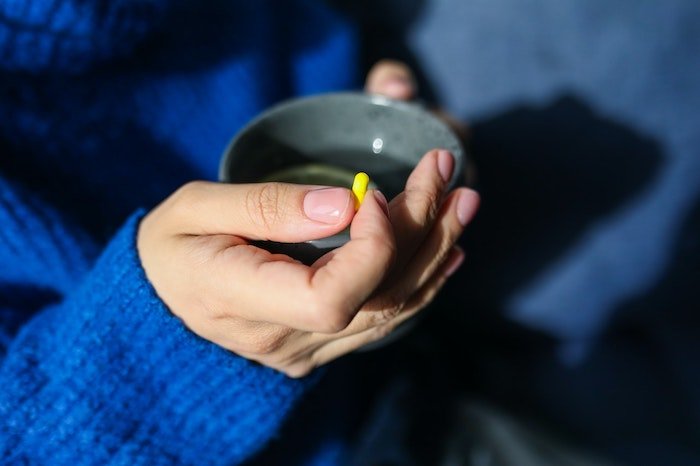 As drinking is normalised to a worrying degree in our society, many victims of alcohol addictions deny the severity of their problem.
It can quickly become impossible for such individuals to stop drinking, leading to a chronic condition known to clinicians as Alcohol Use Disorder (AUD).
To make a full recovery, those suffering from AUD should seek the comprehensive services of a drug and alcohol rehab in Northumberland. Here, they can cultivate the tools needed to live a healthy, alcohol-free life.
In the majority of mild to moderate cases of AUD, a rehab residency of around 28 days is encouraged, with the inclusion of a medicated detox.
However, those with severe addiction and an increased risk of alcohol withdrawal syndrome should consider spending between 60–90 days reaping the benefits of rehab.
In the suitable recovery environment of inpatient rehab, patients will work through a range of research-led treatments. This begins with a medically supported detox, progressing to communication-based therapy in both one-to-one and group settings.
During an alcohol detox you will most likely be prescribed with Libroum (Chlordiazepoxide) that helps to ease the more serious withdrawal symptoms.
Other types of medication you might need include Acamprosate (Campral®) which helps rebalance the chemicals in the brain that have been damaged by alcohol; an antidepressant like nefazodone, desipramine, or imipramine to aid any anxiety or depression caused by alcohol; or the opioid antagonist Naltrexone which works to uncouple the relationship between alcohol and pleasure.
Methods such as Cognitive Behavioural Therapy (CBT) allow patients to manage their alcohol cravings by changing their behaviour over time.
It does so by getting to the root of someone's psychological and/or physical addiction, which can be related to negative thought patterns.
While an important element of rehab for AUD, CBT isn't the only element of someone's bespoke treatment plan.
In addition to psychotherapy, group support sessions have a strong presence in every recovery programme, either through 12-Step Facilitation Therapy or Family Counselling.
Family Addiction Counselling sessions aim to strengthen an individual's relationship with loved ones with the view to building an unfailing support network.
Sessions are incorporated into the patient's routine at rehab and work particularly well alongside more intensive psychotherapy such as CBT or DBT.
Please call our 24-Hour Helpline: 0800 326 5559
Cannabis Rehab in Northumberland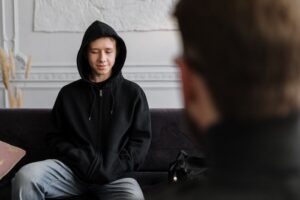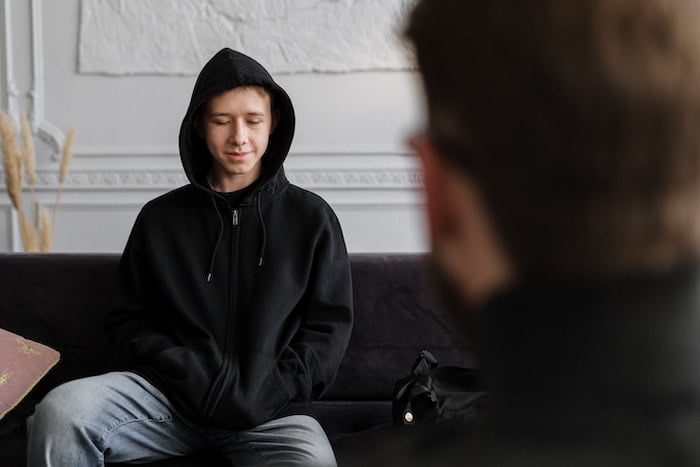 While many people in Northumberland communities smoke or ingest cannabis recreationally, unregulated consumption can lead to addiction further down the line.
Despite the misconception that cannabis is non-addictive, thousands each year develop dependencies worthy of treatment at a drug and alcohol rehab in Northumberland.
To facilitate optimal recovery from cannabis use disorders, the first step is to achieve abstinence. While many patients opt to complete their detox residentially, it's possible to complete a home detox for those with minor cannabis addictions.
Regardless of the treatment setting, each patient will receive professional support from their chosen drug and alcohol rehab in Northumberland.
Such support can come in the form of virtual check-ups from a psychiatrist or medical support for psychological withdrawal, such as anxiety.
Once abstinence has been achieved, patients can choose to remain as an outpatient or complete an on-site 28-day programme in rehab.
The latter option is encouraged for those with acute cannabis addiction, as it allows them to escape any temptations that may be present at home.
Whether a patient chooses residential care or attends appointments, similar styles of behavioural intervention are used by therapists.
As cannabis usually causes psychological addictions, it's useful for victims to undergo Dialectical Behavioural Therapy (DBT) or Cognitive Behavioural Therapy (CBT).
These styles of behavioural intervention help patients understand their addiction and motivations.
Please call our 24-Hour Helpline: 0800 326 5559
Cocaine Rehab in Northumberland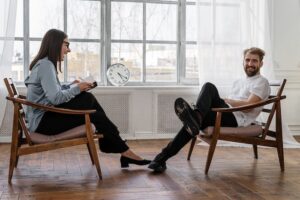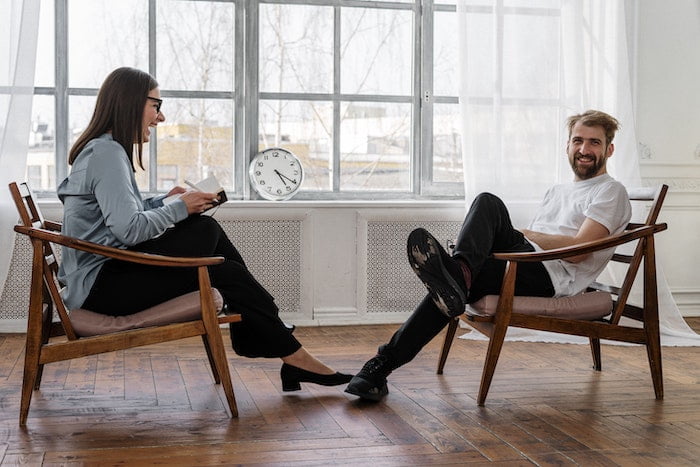 Since records began, the UK government has reported rising cases of cocaine use disorders each year. Unfortunately, such studies show that 13% of people starting treatment in 2018 reported primary use of powder cocaine.
For those victimised by stimulant addictions, the light at the end of the tunnel often comes in the form of a drug and alcohol rehab in Northumberland.
Spending a minimum of 30 days completing a treatment programme greatly increases a person's chances of recovery.
As with other substance use disorders, cocaine addictions cannot be curbed without an initial detox. Most individuals can expect to spend around two weeks flushing the drug from their system in a controlled, safe environment.
Following a comprehensive detox, it's often essential for patients to undergo behavioural therapy at a drug and alcohol rehab in Northumberland.
Communication-based methods target the cognitive distortions caused by cocaine use and can help patients relearn positive thought patterns.
Alongside psychotherapeutic treatments, patients can opt to receive medication to help manage cravings or ease psychological distress.
Anti-craving agents such as naltrexone are often prescribed in the preliminary stages of recovery, while antipsychotics or antidepressants can help stabilise any long-term mental symptoms.
The medical intervention utilised in tandem with talking therapy is imperative for those with cocaine use disorder.
This is because patients often have co-occurring psychosocial problems, which, if left unaddressed, would be likely to interfere with efforts to become sober.
Receiving holistic support at rehab for cocaine is often just as crucial as a medical intervention. Rather than simply focusing on the symptoms of addiction, holistic therapy improves the well-being of the whole individual.
At a drug and alcohol rehab in Northumberland, patients participating in holistic therapy will have the chance to re-explore hobbies and cement a healthy lifestyle.
Workshops include elements of clean living such as nutrition, yoga, mindfulness, and much more.
Please call our 24-Hour Helpline: 0800 326 5559
Heroin Rehab in Northumberland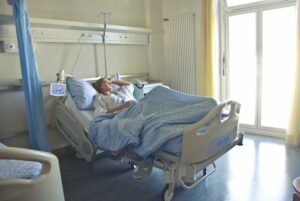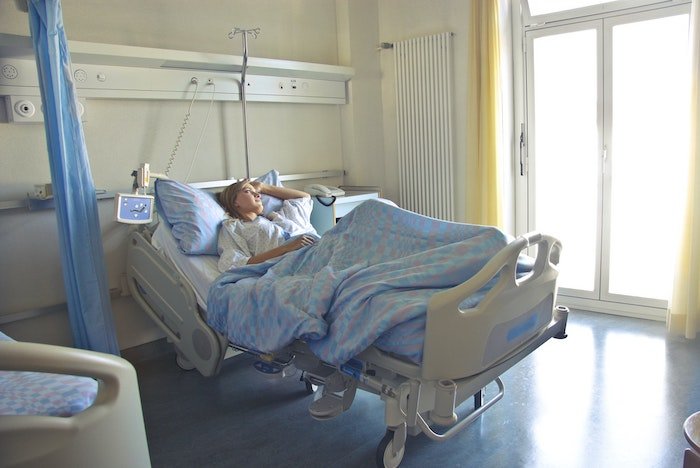 The UK has the largest population of individuals with opioid use disorder, and areas such as Northumberland are no exception. Tragically, in 2018 opioids such as heroin were implicated in around 80% of deaths registered in each country of the UK.
Thankfully, victims can escape the hold of their heroin addiction by attending a drug & alcohol rehab in Northumberland. As quitting without intensive therapy is notoriously difficult, a residency of between 60-120 days is optimal.
This time scale allows individuals to fully address each element of their addiction. Bespoke programmes will often begin with a prolonged detox to offset withdrawal symptoms, then progress through therapy and holistic support.
The most effective behavioural treatments for opioid use disorders are CBT/DBT and Contingency Management (CM). While talking therapies help patients to overcome trauma and manage triggers, CM is used to prolong abstinence.
To instil lifelong recovery from opioid use disorders, it's important to create changes to the reward pathways in the brain. To this end, Contingency Management allows patients to re-learn how to accept rewards that have nothing to do with drug use.
When participating in CM, patients have the chance to earn tangible rewards in response to positive behaviour. Providing an opioid-free urine sample or attending medical appointments allows patients to win vouchers for various activities.
Common prize examples include movie passes, gym passes, or supermarket vouchers.
Please call our 24-Hour Helpline: 0800 326 5559
Withdrawal Symptoms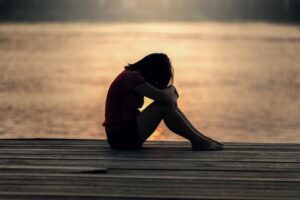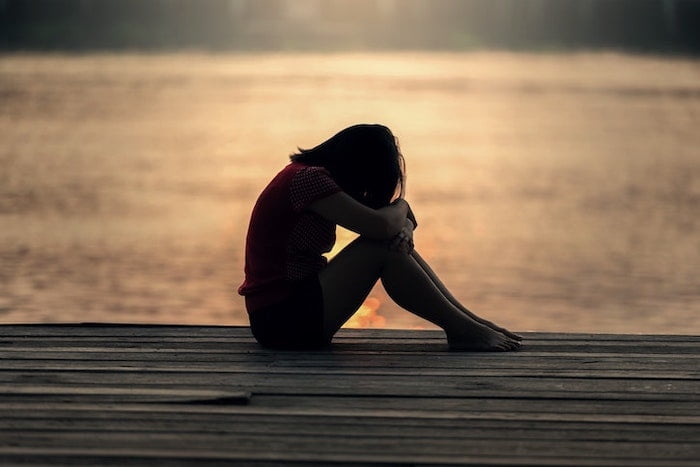 Withdrawal symptoms often occur during attempts at detox, which we mentioned earlier.
Essentially, as your body has developed a dependency, becoming accustomed to the substance or drink over the course of your addiction, it will then react when you take it away.
They can, of course, vary widely from person to person, depending on many factors, the biggest one being the substance you're addicted to.
The drugs with the most severe withdrawal symptoms are opioids and other similar drugs. But alcohol withdrawal symptoms and the kinds you get from other types of drugs can be just as unpleasant.
Now, to go over the potential withdrawal symptoms we're discussing in more detail themselves, some of the most common are:
Shakiness
Hot and cold flushes
Nausea
Hallucinations
Vomiting
Muscle cramps
Diarrhoea
Tremors
Difficulty sleeping
Seizures
Sweating
Some of the more dangerous symptoms on that list are the main reason we would advise against attempting to detox on your own.
Even if you do go through an assisted detox, it might be a good idea to research the specific withdrawal symptoms of what you're detoxing from, just to give you a wider view of the process.
Please call our 24-Hour Helpline: 0800 326 5559
The Importance of Dual Diagnosis For Co-Occurring Disorders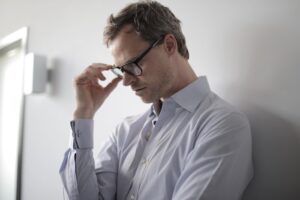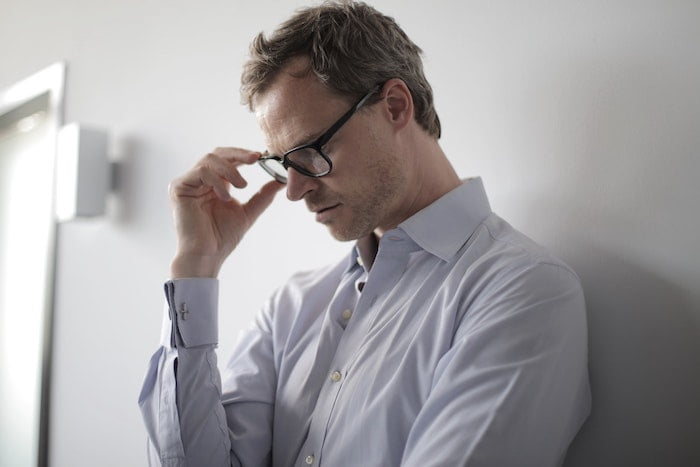 Also known as comorbid disorders or co-occurring conditions, patients receiving treatment under a dual diagnosis suffer from both addiction and mental illness.
As such, these individuals must attend a drug & alcohol rehab in Northumberland with the facilities to treat both disorders.
Falling victim to a psychiatric issue such as anxiety, depression, or bipolar makes an individual more susceptible to using drugs or alcohol.
This is because substance use provides temporary euphoria and therefore provides a temporary escape from pre-existing symptoms.
On the other hand, the manifestation of substance use disorders will often lead to or worsen mental health issues. Prolonged drug or alcohol use can trigger alterations in brain function and structure- which can lead to mental illness over time.
Due to this correlation, subjects must receive a diagnosis via a pre-admissions assessment at a drug and alcohol rehab in Northumberland.
After a dual diagnosis has been made, a consultant psychiatrist will develop a bespoke care plan to address both disorders individually.
Please call our 24-Hour Helpline: 0800 326 5559
How long do rehab and recovery typically take?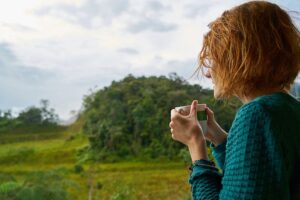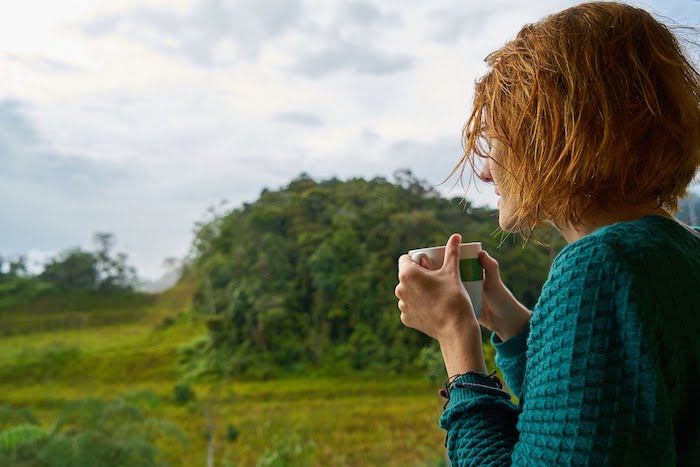 This is a difficult question to answer for certain. First of all, every personal addiction journey is different, so different people will need different types of treatment, as well as different treatment lengths.
At OK Rehab, as we said earlier, we also believe that there isn't really a cure for addiction.
Recovery is a lifelong journey, so you can't truly pin an endpoint on the overall process. But, as we also added before, that doesn't mean you have to give up all hope of managing your addiction and going back to the life you had before it took hold.
That being said, if we're talking about residential rehab, an average course of treatment can range from 14 to 90 days. It also depends on the facility you go to and what they can offer.
But there's no need to feel overwhelmed by all this information – OK Rehab, will help you sort through everything to figure out what you specifically need.
Please call our 24-Hour Helpline: 0800 326 5559
A Closer Look At Therapy Styles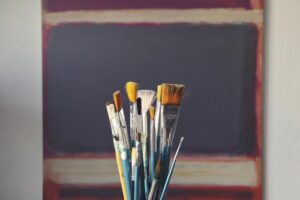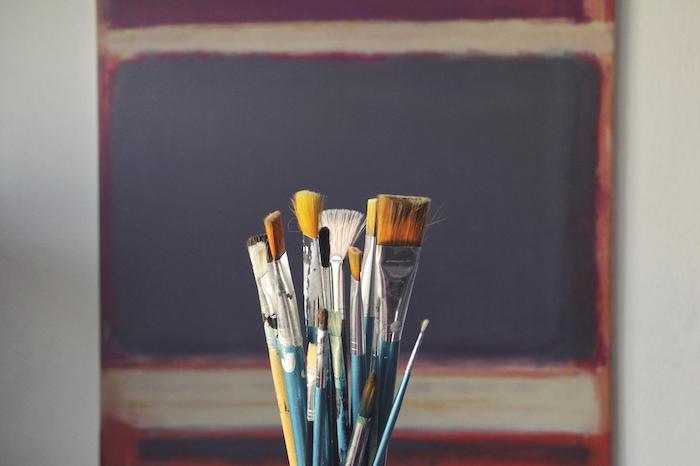 Rehab centres in Northumberland implement a variety of therapy models to tackle the psychological aspects of SUD. They'll assess each individual's situation to gauge which types of therapy should be combined to suit their needs.
Whether this is a mixture of CBT and Family Therapy or DBT and a holistic approach- there's a modality to suit each patient.
Cognitive Behavioural Therapy
Cognitive Behavioural Therapy is based on the idea that addiction is caused by harmful thinking patterns. In this communicative therapy, patients will speak one-to-one with a counsellor at a drug and alcohol rehab in Northumberland.
They'll aid them in understanding their cognitive distortions, which will help them not only overcome their addiction but a plethora of issues.
In this way, CBT is incredibly effective for treating those with co-occurring disorders such as anxiety or depression.
By overcoming their negative behavioural patterns, patients can exit rehab armed with the self-knowledge to avoid triggers and prevent relapse.
Please call our 24-Hour Helpline: 0800 326 5559
Dialectical Behavioural Therapy
Often used as an alternative to CBT for those who feel emotions intensely, DBT teaches patients to cope healthily with stress. It's therefore effective in treating those with traumatic life events at the root of their substance use disorder.
Participating in DBT can also help victims of addiction regulate their emotions and improve their relationships with loved ones.
Akin to CBT, it's commonly used to treat those suffering from comorbid conditions and is adapted specifically for mood disorders like bipolar, depression, and PTSD.
Please call our 24-Hour Helpline: 0800 326 5559
Motivational Interviewing
Unlike more intense types of psychotherapy, Motivational Interviewing helps patients find their own desire to continue treatment. When incorporated into a treatment plan, MI helps patients sustain their progress and reach their goals for recovery.
Instead of focusing on the symptoms of SUD, a MI counsellor will form a collaborative alliance with their patient to help them optimise intrinsic motivation.
They'll ask the patient questions regarding their ambitions for recovery and remind them why they initially sought treatment for their addiction.
This greatly improves treatment retention as, after MI sessions, patients are reminded of their personal goals and the desire to make positive life changes.
Please call our 24-Hour Helpline: 0800 326 5559
Family Therapy
Family Therapy aims to resolve co-occurring problems and unresolved conflicts that may be at work in a patient's familial unit.
Guided by a specialised therapist, family therapy sessions address enabling behaviours, reduce stress in relationships, and promote healthy communication.
A patient's loved ones also have the opportunity to learn about their family member's addiction and how it affects them.
This open form of communication is crucial to break down the stigma surrounding SUD: which claims that the victim is at fault.
This can cultivate a strong support network for everyone involved or strengthen one that was pre-existing in the home environment. Sessions often provide a safe space for voicing concerns and asking questions relating to SUD.
Please call our 24-Hour Helpline: 0800 326 5559
Going back to your past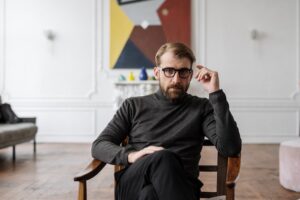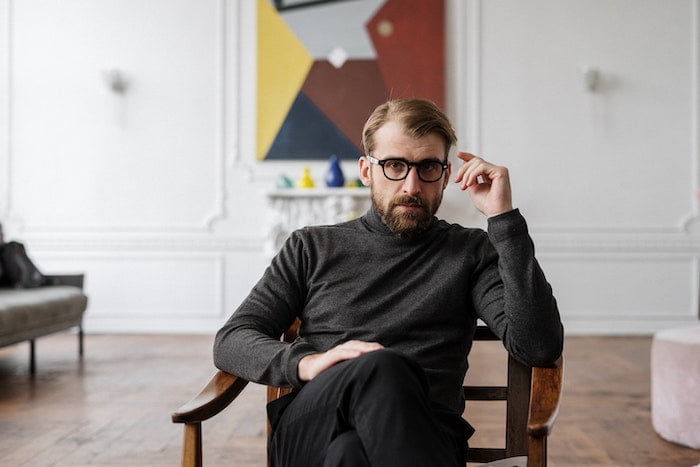 While we're back on the subject of mental health treatment, let's discuss the hard truth. If past trauma is a root cause of your addiction, like it is for many people, it's likely that you will have to confront those events at some point.
This may seem scary, but it could be the key to freeing you from the situation these events have put you in.
Another reason you might not want to talk about such events is shame and fear of judgement. But as we said right at the start, at OK Rehab, we've all been there. No one will judge you here – we only want to help you heal.
Please call our 24-Hour Helpline: 0800 326 5559
Relapse Prevention Planning At Rehab in Northumberland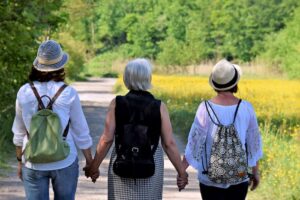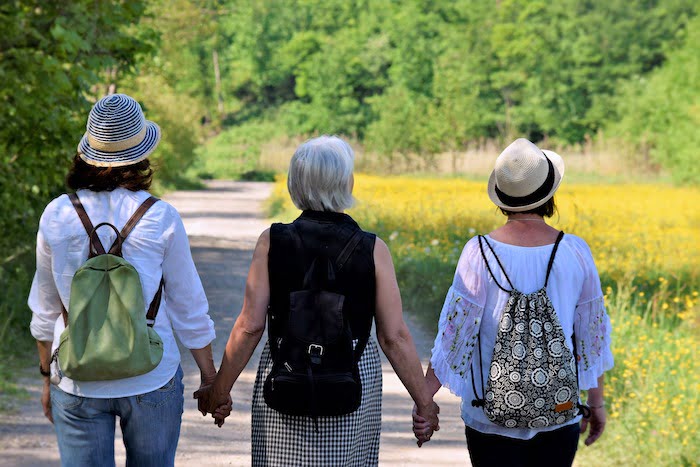 While patients at a drug & alcohol rehab in Northumberland may wish to get sober, the ability to stay sober requires relapse prevention planning.
Many reputable clinics in Northumberland will include relapse prevention workshops in their programmes to increase an individual's chances of staying sober.
One of the primary relapse prevention techniques used in formal treatment is CBT. These therapy workshops can help patients overcome their cognitive distortions and create healthier ways to manage relapse triggers.
When it comes to identifying these relapse triggers, patients are taught what to look out for and how to modify their behaviour accordingly.
High-risk environments, such as particular social situations, can pose a threat to an individual's sobriety, and it's important to recognise these before they occur.
To this end, patients at a drug and alcohol rehab in Northumberland are often taught the Cenaps model: a popular form of relapse prevention consisting of nine principles. These are;
Self-control: psychological, physical, and social stabilisation
Integration: Undergoing a self-assessment
Understanding: Learning about the signs of relapse
Self-knowledge: Identifying your individual triggers and relapse warning signs
Coping skills: How to utilise the coping mechanisms learn in rehab
Change: Reviewing and restructuring a recovery plan based on what works and what doesn't
Awareness: perseverance and routine building
Support: reinforcing your support network
Maintenance: Ensuring sobriety will stand the test of time
Please call our 24-Hour Helpline: 0800 326 5559
What should I take with me?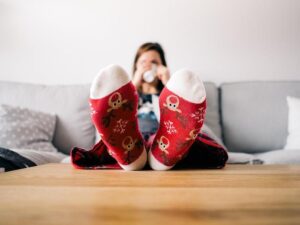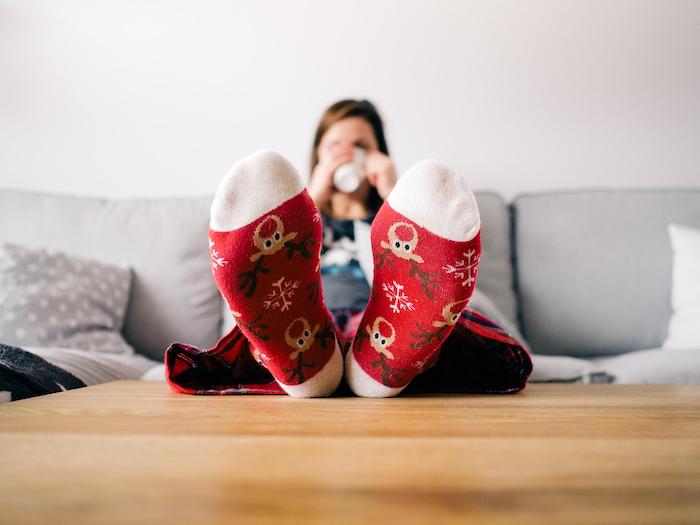 Now let's get more technical and specific. If residential rehab is what you need, there are a few things we would recommend you take with you and/or that most rehab centres would allow you to take:
Clothes and any other toiletries you might need
A notebook
Sentimental pieces of jewellery, such as wedding rings
A list of names, addresses and phone numbers of anyone you might like to contact during your treatment
Pictures of loved ones
A small amount of money
Of course, this is just our list. Although they will mostly be similar, a majority of residential rehab centres will have their own, so remember to check the specific place you're going to, just like with the withdrawal symptoms.
Please call our 24-Hour Helpline: 0800 326 5559
How realistic is recovery?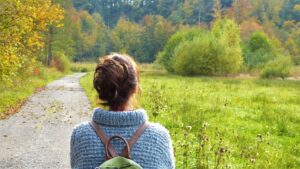 The sad truth is that addiction is a chronic condition that can never be fully and completely cured, only managed. But that doesn't mean you can learn to control it and that you can't have a happy, healthy life whilst living with it.
Through addiction treatment, whether it's inpatient or outpatient, no matter what kinds of therapy you go through, you'll be able to learn vital skills that can make life with addiction so much easier.
With help, you can recover from the state you're in right now, no matter how bad that is.
Please call our 24-Hour Helpline: 0800 326 5559
Why is rehab the right choice for me?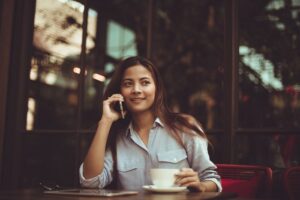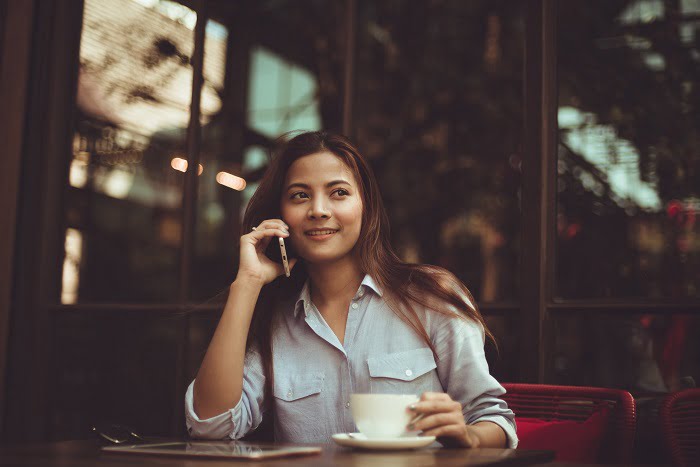 Some form of rehab is the right choice for pretty much everybody with an addiction, whether it's smaller or more severe. In a way, addiction is like many other illnesses – early treatment could be the key to beating it.
If you don't get help, the problem could get much worse. Or it could already be much worse than you realised in the first place, with the potential to damage your life in ways you hadn't even considered.
There are, of course, different kinds of rehab that would suit different people better. For example, residential rehab often fits those who have a moderate to severe dependency and would do better far away from their usual environment.
Continual access to care is also a bonus for many people in those circumstances.
On the other hand, some people may do better recovering in a familiar environment, with at-home detoxes and localised therapies/counselling and physical therapy.
This is commonly called outpatient treatment, with the residential option being inpatient treatment, to use the technical terms.
After you complete the initial treatment, a variety of aftercare treatments will also be available to you. These will include all of the mental and physical options, as well as support groups, that we're going to talk about below.
Like with all treatment, you don't have to take advantage of any of this, but we would highly recommend that you do to solidify the progress you will have already made at that point.
These kinds of support may also be available from whoever you completed your initial treatment with, so that could be something to research.
Please call our 24-Hour Helpline: 0800 326 5559
References
[1] Deaths related to drug poisoning in England and Wales Statistical bulletins Deaths related to drug poisoning in England and Wales Statistical bulletins – Office for National Statistics (ons.gov.uk)
[2] NHS Statistics on Alcohol, England 2020 Part 1: Alcohol-related hospital admissions – NHS Digital
[3] Alcohol Use Disorders Identification Test (AUDIT) https://auditscreen.org/
[4] DSM-5 Criteria for Addiction Simplified https://www.addictionpolicy.org/post/dsm-5-facts-and-figures
[5] Substance Misuse Treatment for Adults: Statistics 2019 to 2020 Report https://www.gov.uk/government/statistics/substance-misuse-treatment-for-adults-statistics-2019-to-2020
[6] Dual Diagnosis Treatment – Addiction – OK Rehab https://www.okrehab.org/treatment/dual-diagnosis/
[7] How Much Does Treatment Cost? https://www.okrehab.org/rehab-questions/how-much-does-treatment-cost/
[8] American Society of Addiction Medicine https://www.asam.org/
[9] The CRAFT Approach: Encouraging Healthy, Constructive, Positive Changes https://drugfree.org/article/craft-approach-encouraging-healthy-constructive-positive-changes-family/
[10] Cognitive Behavioural Therapy (CBT) for Addiction – OK Rehab https://www.okrehab.org/treatment/cbt/
[11] Dialectical Behaviour Therapy (DBT) for Addiction – OK Rehab https://www.okrehab.org/treatment/dialectical-behaviour-therapy/
[12] 12-Step Facilitation Therapy https://nida.nih.gov/publications/principles-drug-addiction-treatment-research-based-guide-third-edition/evidence-based-approaches-to-drug-addiction-treatment/behavioral-therapies/12-step
[13] Alcoholics Anonymous https://www.aa.org/
[14] Narcotics Anonymous https://na.org/
[15] SMART Recovery https://www.smartrecovery.org/
[16] United Kingdom Drug Situation 2019 United Kingdom drug situation 2019: summary – GOV.UK (www.gov.uk)
[17] A Cognitive-Behavioural Approach: Treating Cocaine Addiction https://books.google.co.th/books?id=pGRNAQAAIAAJ&printsec=frontcover&dq=cognitive+behavioral+therapy&hl=en&sa=X&ved=2ahUKEwiSxp20mIL3AhVcyzgGHb5DDLkQ6AF6BAgIEAI#v=onepage&q&f=false