OK Rehab was set up in the year 2000 as a confidential resource for anyone looking for help with drug or alcohol addiction. Our main service is providing people with rehab placements at private clinics all over the United Kingdom, including here in Perth.
If you would like to explore the idea of going to rehab, or get some addiction advice for yourself or someone you care about, please call us for free on 0800 325 5559.
We understand that addiction issues can be a sensitive matter, so if now is not a good time to speak with us, we can arrange a callback for whenever you'd like.
Please also be assured that all of the calls we receive are treated in strict confidence.
Will going to rehab interfere with my regular life?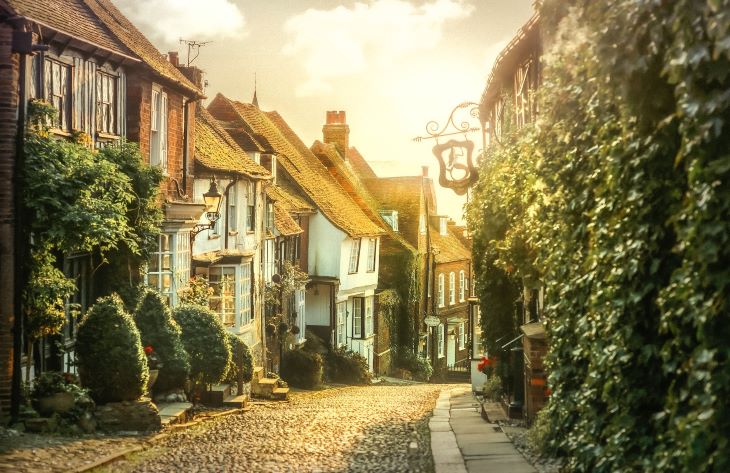 If you are planning to attend residential rehab, you should be aware that you will be staying in the facility for around a month. Therefore, during this time, you will not be able to carry on with your normal routine, such as going to work or spending time with family.
Arrangements will have to be made to take care of these issues, and that is something that we can provide advice on. For example, we can advise on the arrangement of childcare while you're away, as well as how to approach the subject of taking time off for rehab with your boss.
We know that these are big things to do, and can be a little overwhelming to think about. Nevertheless, we are here to help. Despite the importance of your career, your recovery and health should always come first.
How can OK Rehab help me?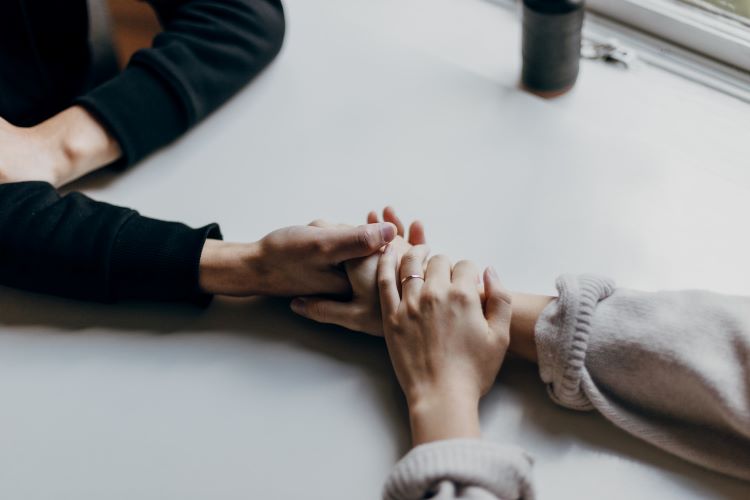 We can provide a referral to a high-quality private rehab clinic in the Perth area, or further afield if you would prefer. Through our phone consultation, we take your personal needs and circumstances into account, before providing a personalised recommendation.
From that point, we can make your transition into the clinic as easy as possible. We also provide expert advice on anything and everything to do with rehab, for free.
If you think rehab is right for you, or you want to ask any questions about the process, call us on 0800 326 5559 for a free no-obligation consultation.
Calling us doesn't mean that you have to commit to rehab – we are here if you just want to talk.
Will I have mental health support at rehab?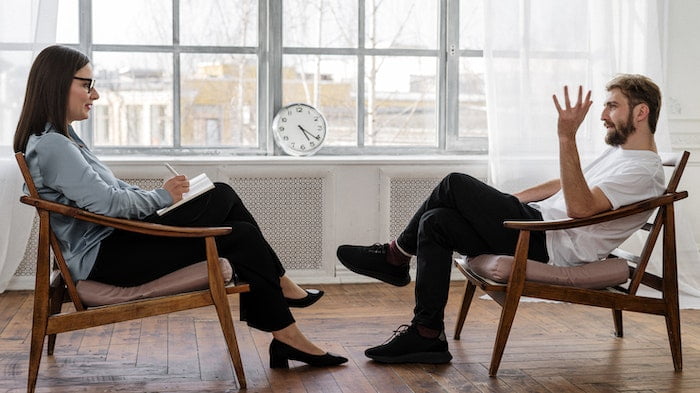 Yes, absolutely. It is common knowledge that addiction and mental illness are synonymous with one another, and so mental health support is a big part of rehab.
There will be a number of mental health professionals on site, from psychologists to counsellors. In the first days, they will help you to adjust to your new surroundings, which can be a stressful experience.
Once you are through with detox, they will put together a treatment plan for you, which will involve a number of different talking therapies. They will be able to attend to your personal well-being, as well as chairing and guiding some of the group sessions that happen at rehab.
Finally, they will give you guidance on how to prepare for reintegration into the world outside and to maximise your chances of staying in recovery for the long-term.
Can I go to rehab as an outpatient?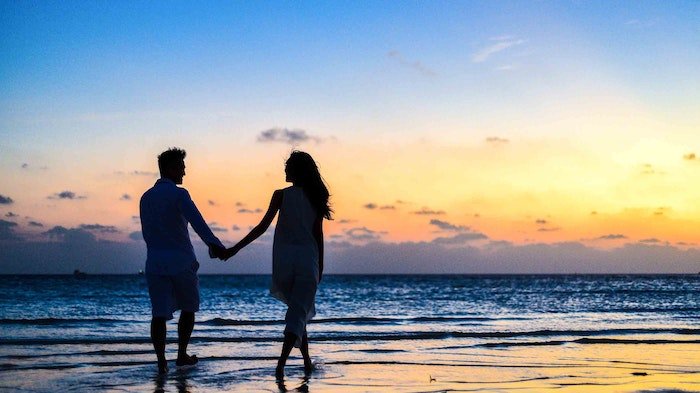 This is something that we are asked often, but it is not possible to answer this question until we have been through your consultation. Some service users do attend as outpatients, but they tend to be people whose addictions are on the less severe end of the spectrum.
If your addiction is moderate to extreme, outpatient attendance would not be recommended. It is also unlikely to be recommended if you have a home life that is in any way chaotic or toxic, or if you live too far away from the clinic.
This is to ensure that the recovery process is not disrupted, for you or for anyone else at the clinic. If you are a resident of Perth and choose to attend a clinic outside of Perth, outpatient care will not be possible.
This is something to bear in mind when considering your options.
How much will rehab cost?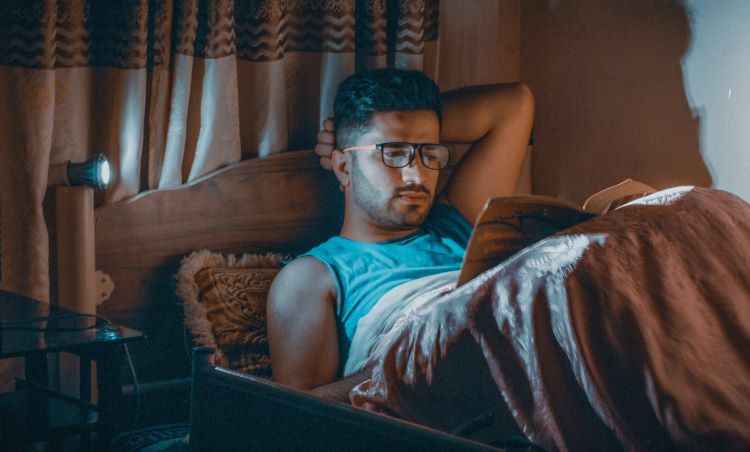 Understandably, pricing is often the main concern for anyone who is thinking about private rehab. Here at OK Rehab, we refer to private rehab clinics exclusively, meaning that there will be a cost for treatment wherever you go.
As with any other private service on the market, there is a wide variation in pricing from one clinic to another. This is one of the things we can explore during your consultation – when looking for the right clinic for you, we can take your personal budget into account.
We can also provide advice on how you might make the most of any finance options open to you or alternative means of funding your rehab treatment.
How long does rehab usually take?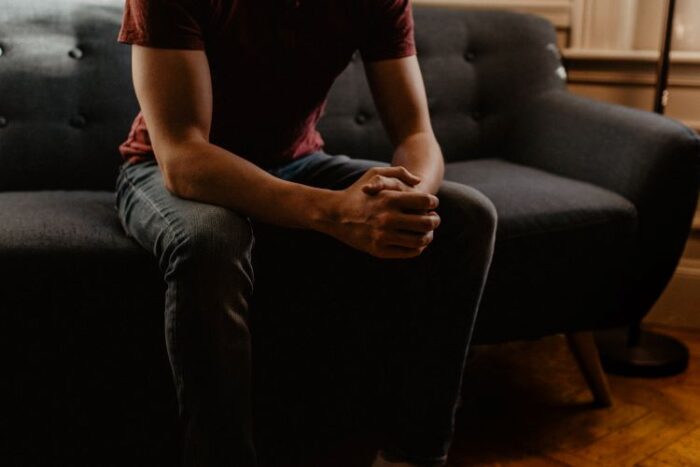 This will depend on a few different factors. In terms of residential rehab, most people will stay at rehab for about 28 days.
Roughly speaking, the first 10 of those days will be spent in detox, although for some people this can take longer, depending on the severity of addiction and which substances they have used. You will then embark upon your therapy and treatment plan, where you will be guided by mental health professionals on-site.
Finally, there is the period of preparation for re-joining the wider society and staying in recovery. In total, from admission to discharge, you can expect to be at rehab for about a month overall.
What happens after I leave?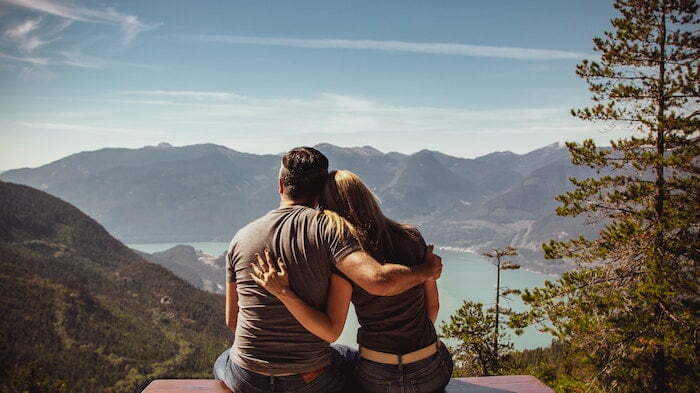 As mentioned above, a key part of the rehab process is preparing you for the future. You will have a detailed relapse prevention plan in place once you leave, which will provide advice on proactive steps you can take to stay in recovery.
This will likely include reassessing your social group, too – for example, you might have to stop seeing someone who is still using, for the good of your own health.
These decisions can be challenging or uncomfortable to make, but it is important to remember that your sobriety is the number one priority. Staying in recovery takes work, it won't just happen.
Call OK Rehab now
Although life in addiction is bleak, it is never too late to turn your life around and transform your future for the better.
Call OK Rehab on 0800 326 5559 to speak with one of our highly-trained telephone team.
They can provide advice, answer questions, and provide you with referrals when you're ready to proceed. In just a month from now, you could be walking out of the rehab clinic, sober and ready to begin your new life in recovery.