Drug & Alcohol Rehab in Radcliffe
If you are seeking drug and alcohol rehab in Radcliffe, there are several options available for you to choose from.
Finding the treatment that works best for you can be daunting as there are so many variations.
However, our team of experts at www.OKrehab.org are here to help make it easier for you. We have many addiction experts ready to take your call and help you tailor a personalised rehab plan that will give you the best chances at long lasting sobriety.
Call us today on 0800 326 5559 to begin your journey to a healthier life free from addictions.
What Drug & Alcohol Rehab Services are Available in Radcliffe?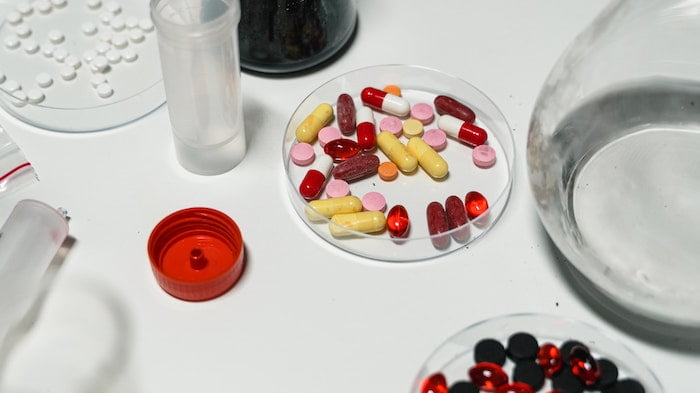 There are a range of drug and alcohol rehab services available in Radcliffe that can cater to your needs no matter what substance you are addicted to or how severe your addiction is.
Whether you need 24-hour care for a period of time in order to overcome your addiction, or you feel you can overcome your addiction with peer support groups alone – rehab services in Radcliffe will have the treatment you need.
Some of the drug and alcohol rehab treatments available in Radcliffe are:
Every drug and alcohol rehab begins with a detoxification process – no matter what level your addiction is at. This process eliminates the substance from your body so you can begin healing from your addiction and overcoming the intense cravings.
This is the stage where the withdrawal symptoms will kick in and can be distressing and dangerous. If your addiction was severe, you will likely need to undergo this part of your treatment within an inpatient facility as you may need medication and 24-hour care to ensure your safety during this stage.
If your addiction is not too severe, you may be asked to undergo this stage of your treatment at home with regular visits to an outpatient clinic. It is a good idea to inform close family and friends about your addiction so that someone can be with you for support during this time.
An inpatient rehab facility is a clinic staffed by medical professionals that provides round-the-clock care to help you overcome your addiction. Within one of these facilities, you will be admitted for a number of weeks and will carry out your treatment in the facility at all times.
You will have access to therapies such as individual therapy, group therapy and alternative therapies such as art therapy, meditation, and yoga. You will also be prescribed any medication that you may need to help overcome any withdrawal symptoms.
These facilities also aim to promote an overall healthy lifestyle, so you will learn about the importance of a healthy and balanced diet and an active lifestyle as well as the importance of sleep and routine in your recovery.
You will be taught relapse prevention methods as well as coping mechanisms for when you are inevitably faced with a trigger once you have checked out. These facilities come highly recommended and give you the best chance at fully overcoming your dependency.
Outpatient rehab facilities offer many of the same services as inpatient rehab facilities, however, you will carry out your rehab at home and visit the rehab centre for scheduled appointments only.
Outpatient rehab means that you don't have to take any extended time off work or school, however, they do require you to undergo your rehab treatment while being surrounded by the usual triggers of everyday life.
As a person using an outpatient rehab facility in Radcliffe, you will still be offered individual therapy, group therapy, alternative therapies, and any prescription medication you may need, however, you will not have round-the-clock care from healthcare professionals.
For this reason, if your dependency is particularly severe and long-lasting, it is recommended that you enter an inpatient facility in the first instance as you may need the help of medically trained staff as you go through the withdrawal symptoms.
Peer support groups such as Alcoholics Anonymous or Narcotics Anonymous can be incredibly helpful people at any stage of an addiction. People suffering with addiction as well as their families are usually allowed to attend so you can see first-hand how your addiction is affecting those closest to you.
You will also get support and advice from people who have had a similar experience with alcohol or drugs.
These groups typically offer a mentor program, in which a long-standing member of the group is assigned to you so you can exchange numbers and lean on that person for support if you are having a particularly difficult day and fear you may relapse.
Whether you are overcoming your addiction as an inpatient or an outpatient, you may need prescription medication to help ease the symptoms of withdrawal or as a replacement of the substance you were taking.
For example, if you have a heroin addiction, you may be offered methadone to replace the heroin. Over time, your prescription for methadone will be lowered until you are free of any dependency.
If you are suffering from withdrawal symptoms, medication may be offered to help combat these symptoms such as anti-nausea medication.
Call us today on 0800 326 5559 to begin your journey to a healthier life free from addictions.
What Happens in Drug & Alcohol Rehab in Radcliffe?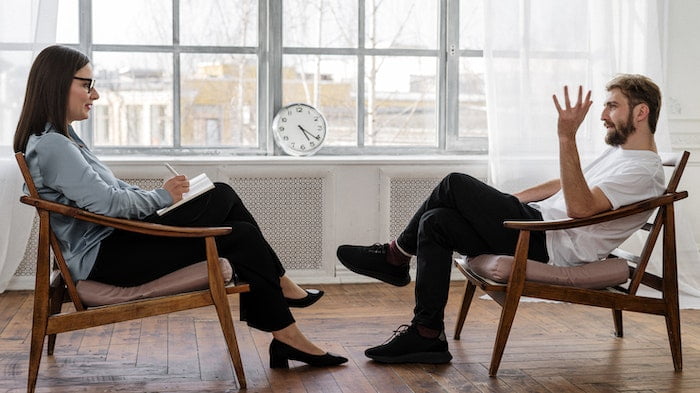 The level of treatment you need will be decided at your initial consultation. At this appointment, a case worker will ask you a range of questions to understand the severity of your addiction.
Some of the questions you can expect to be asked are:
What substance are you addicted to?
How often do you take the substance?
How much of the substance do you normally take?
When and why did you start taking the substance?
Once this initial conversation has taken place, a rehab program will be tailored to your individual needs which will give you the best chances at overcoming your addiction. In some cases, inpatient rehab will be the recommended course for you – while the less severe cases may not need the 24-hour care that an inpatient rehab facility offers.
We're Here to Help
If you are considering drug and alcohol rehab in Radcliffe, our team of experts at www.OKrehab.org are waiting to take your call. We can help you with a tailored treatment plan and help get you the help and advice you need to beat your addiction.
Call us today on 0800 326 5559 for all the help and advice you need to get started.