Addiction to drugs or alcohol affects people of all ages and genders.
It is a huge issue throughout the UK, including in Basingstoke, but at OK Rehab we are here to help.
The area of Basingstoke and the surrounding areas are not immune from the clutches of drug addiction, whilst alcohol addiction quietly persists as it often has.
If you are suffering, we urge you to reach out for help.
You don't have to struggle alone and there are many resources and options available for you to seek treatment today.
Start your recovery journey today by calling us on 0800 326 5559
Addiction Treatment In Basingstoke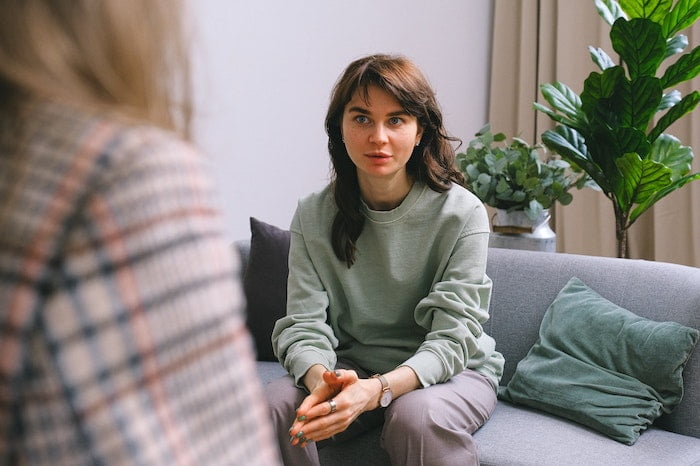 During our lifetime many of us will know someone suffering from addiction. This is a saddening fact, so it is important to reach out and encourage a loved one who needs help to ask for support.
Addiction can lead to overdosing which can cost you your life. Prolonged use of drugs and alcohol can also cause physical and psychological problems.
By calling us today we can conduct a short assessment to determine the kind of treatment you require and the services we can provide.
By calling us on 0800 326 5559 you can speak to one of our friendly advisers about your options for addiction treatment
Staging An Intervention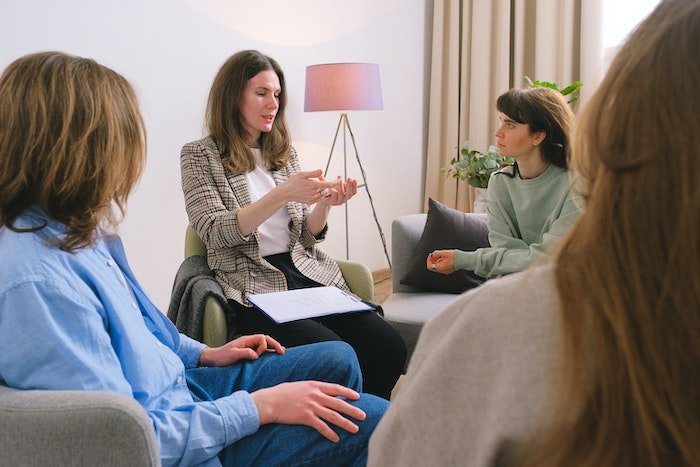 It can be extremely hard to be a loved one of someone struggling with drug or alcohol addiction in Basingstoke.
Watching the impact that drug or alcohol addiction can have on someone's life can be painful and challenging. Often, people in this situation feel that they have to do something to help, but don't know what to do.
Staging an intervention can be straightforward, or it can be more complicated. The simplest type of intervention is to explain your concerns to the person, sharing the impact that it is having not just on them, but on those around them.
It is very important not to be judgemental, and to explain that you have their best interests at heart.
This type of intervention could take the form of a face-to-face conversation, or a written letter. It can be a powerful way of highlighting to the person that they have a problem that needs addressing.
The best case scenario resulting from an intervention is that the person will change their behaviour in a positive way to address your concerns, gradually breaking their addiction. However, due to the nature of addiction this is hard, and will most often require professional support from a rehab clinic.
CRAFT Intervention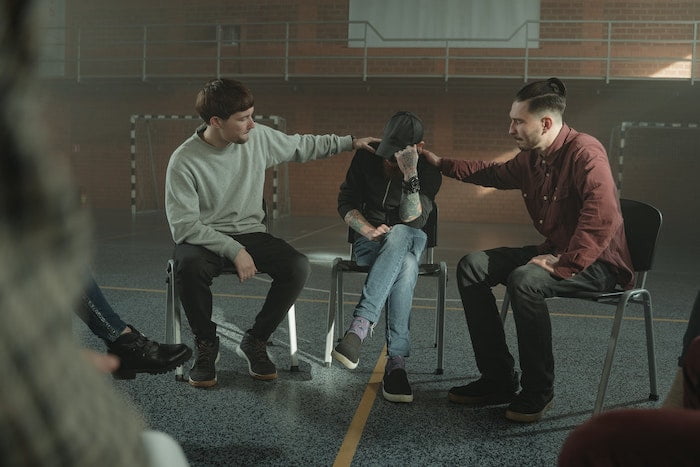 A CRAFT intervention is a more intentional approach to staging an intervention, that has a strong research base supporting it.
CRAFT stands for 'Community Reinforcement And Family Training' and is focussed on two key principles
Rewarding positive behavioural changes
Highlighting the consequences of negative behaviour
Following a CRAFT intervention, the people close to the person with the addiction to drugs or alcohol will reinforce positive behaviours, i.e., when the person doesn't use drugs or alcohol when they normally would.
It also focuses on allowing the negative repercussions of the addiction to play out.
In this way, it highlights the difference between positive and negative behaviours, showing the person how their life could change if they broke their addiction.
Even if an intervention isn't successful in breaking the person's addiction, it can be the first step towards the person accepting that they need to seek professional help, and it can be a huge driver in the motivation for change.
For help conducting an intervention in Basingstoke, call our team on 0800 326 5559
How Do I Know I'm Addicted To Drugs Or Alcohol?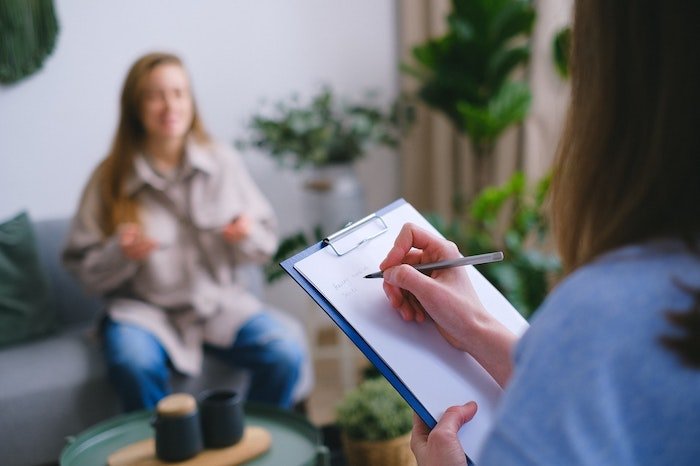 While an addiction to drugs or alcohol might be obvious to the family and friends close to the person, it can be hard for a person to actively acknowledge the addiction themselves.
Admitting that you have addiction problems can come with a massive social toll. It can create feelings of guilt, shame, and regret that it is easier to avoid or mask.
However, it is important to remember that the cost of not breaking an addiction is higher than the cost of acknowledging the addiction.
If you, or someone you know, are struggling to acknowledge your addiction, you can take the CAGE questionnaire.
The CAGE questionnaire is an informal self-diagnosis tool which will provide an indication of whether or not a person is really addicted to drugs or alcohol.
It is simple, accessible, and very short.
It contains only four 'yes' or 'no' questions. Answering 'yes' to two or more of the questions suggests that you are addicted to drugs or alcohol.
The CAGE questionnaire does not provide a formal diagnosis but can help a person to acknowledge their addiction and understand the need for significant behavioural change or rehab treatment.
To learn more about diagnosing addiction in Basingstoke, call us on 0800 326 5559
What Is Rehab?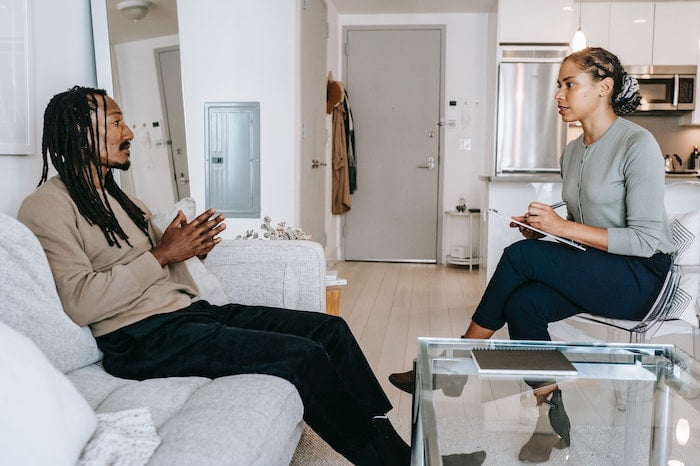 The most effective form of addiction treatment is residential rehab, which can allow you to recover without the triggers and distractions of the home environment.
We work with local treatment centres that offer the best facilities and luxurious clinics in which to rehabilitate successfully.
Rehab deals with all aspects of your addiction and can provide invaluable help to see you through into a life of sobriety.
Treatment plans are always tailored to the individual, so we can offer you the best chance at beating your addiction and entering lifelong recovery. We have worked with many people battling addiction and know that if you put in the commitment you will see results.
Please remember that rehab is never an easy choice or a quick fix.
It is incredibly tough to beat addiction alone, so we always urge you to seek professional help.
Over the past few years, the NHS has lost much of its budget.
This means that public services are often incredibly underfunded and many people in need of help are placed on long waiting lists. Residential rehab services are very rarely offered on behalf of the NHS, so perhaps it is time to consider private treatment.
Contact our team today on 0800 326 5559
What Can Private Treatment Achieve?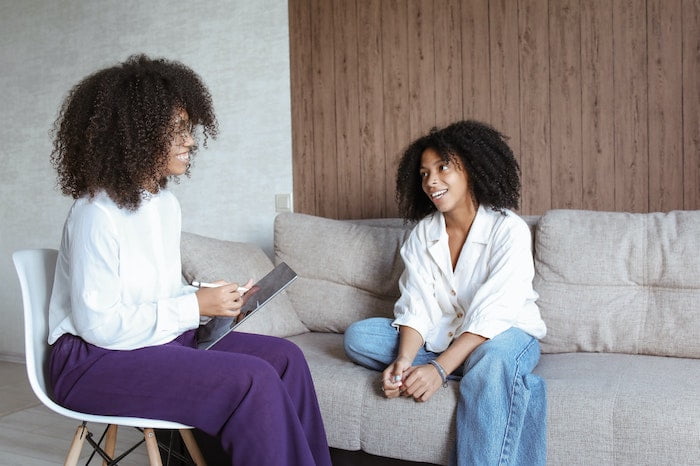 It may feel daunting thinking about accessing treatment privately, often due to the commitment and the financial aspect of rehab. We want to reassure you that there are plenty of options available to fit your commitments and budget.
By calling us today we can talk you through all of your options for treatment and ensure you are happy with your choices before you continue.
Choosing private treatment often means you can bypass all waiting lists and receive a referral immediately.
Some clinics in the Basingstoke area will even offer same-day admission meaning you can begin your recovery journey as soon as possible.
Private treatment also highlights the importance of choice. You can make your own decision regarding treatment, hospitals and staff. This is not always the case with the NHS and can leave you receiving an unsuitable form of treatment.
In terms of the financial aspect of rehab, your medical insurance may cover some treatments and you could arrange payment plans too.
To learn more about how private treatment can help you, call us on 0800 326 5559
What Is Detoxing?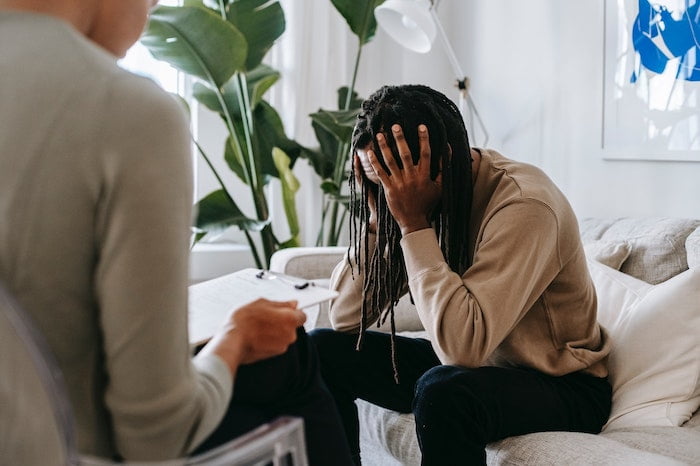 A detox programme involves removing toxic substances from the body. It also includes the aftereffects which are more commonly known as withdrawal symptoms. Detoxification is often an essential step in treating substance abuse issues.
Attempting to do this alone can result in disastrous effects and we very rarely recommend this option. If your addiction is severe it is imperative that you seek professional help for your problems.
Detoxing is not a pleasant process, but it is a temporary one.
Though you may feel like leaving rehab during this time, it usually only lasts one to two weeks depending on the severity of your addiction.
If you are committed to seeing the change then you must be able to complete detoxification before moving on to therapy and other treatment.
By detoxing in residential rehab, you have access to around-the-clock care and support from a team of medical professionals. They will also be able to prescribe medication to ease withdrawal symptoms if you ever need it.
24/7 supervision can be considered a very critical aspect of detoxification as it allows staff to monitor your health and well-being at all times during the programme.
To learn more, call our team today on 0800 326 5559
How Much Does Rehab Cost?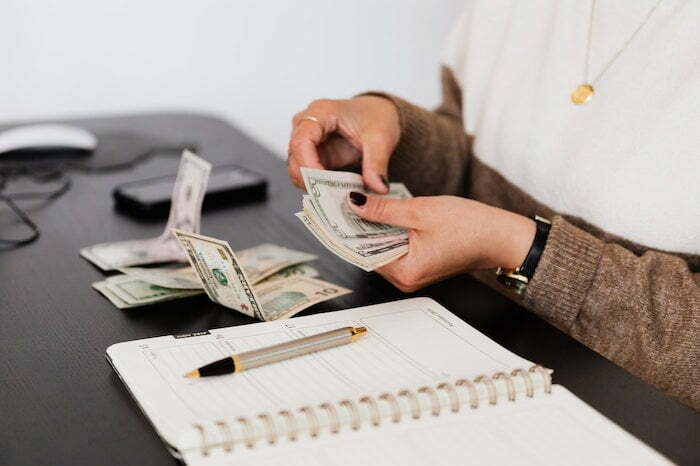 The cost of rehab will vary hugely, depending on what options you choose.
The typical costs for a week-long stay in rehab are around £3,500, but often it will be recommended that the duration of a stay is increased to 28 days to time can be spent on therapy, and dealing with the emotional fallout of the addiction.
The cost of the 28 days will often be  around £14,000, but this will depend on the clinic and thre spcific treatments needed.
There are more expensive options for those who can afford them, which will provide greater comfort while the rehab treatment is underway. Equally, there are cheaper options as well, which can be around 50% less expensive.
The cost of rehab treatment might seem great, but the consequences of not breaking an addiction can be the loss of a career, and the loss of social life as family and friends distance themselves.
If rehab treatment is successful it can be life-changing, which is certainly worth the financial cost.
For a more accurate estimation of the cost of your rehab treatment, call us on 0800 326 5559
Can Insurance Cover Drug And Alcohol Rehab In Basingstoke?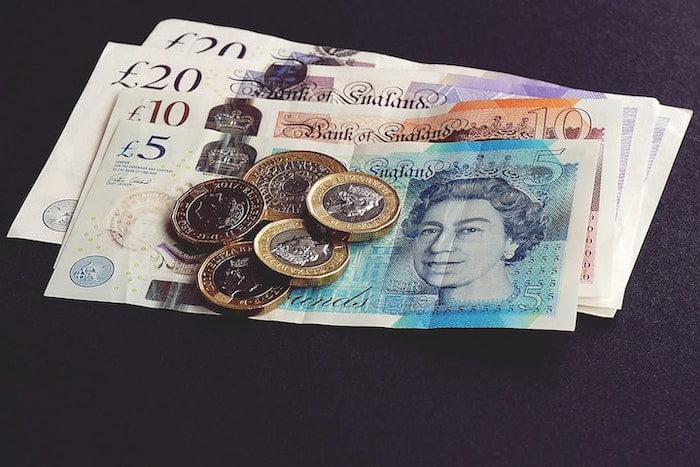 People with healthcare insurance might consider if drug and alcohol rehab in Basingstoke is covered as part of their insurance plan.
Whether the insurance is provided by an employer or has been taken out privately, it could cover drug and alcohol rehab depending on the plan itself.
There are complications with using insurance to cover the costs, however.
If the insurance is provided by an employer, it will require disclosing the addiction which can be a daunting task.
You will also be required to tell your insurer if you're planning on using independent private healthcare insurance, which can raise the cost of that insurance in the future.
The majority of people in the UK do not have access to private healthcare insurance, but it can be an option to consider when thinking about how to finance drug and alcohol treatment.
To get help accessing addiction treatment through insurance, call us on 0800 326 5559
Accessing NHS Treatment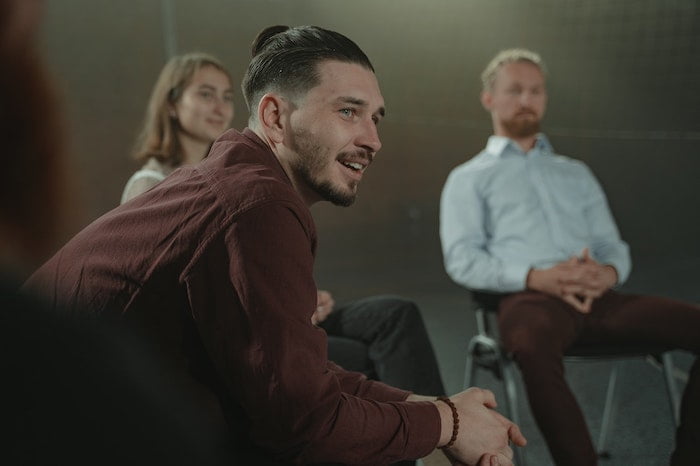 Most people in the UK rely on the NHS for all of their healthcare needs. However, getting rehab treatment for addiction through the NHS can be an extremely challenging and lengthy process.
Funding for rehab treatment for addiction is heavily ring-fenced and will require a formal application, often through your local authority with the support of a statutory body.
The application can take months to process, and a successful outcome is still far from guaranteed.
This can be a difficult and stressful process for someone struggling with drug or alcohol addiction, so it is advised that they consider private options.
Private rehab clinics can be quickly accessed, which is vital when rehab treatment is urgent.
They also provide more one-to-one support, which is one of the most important factors in the success of rehab treatment.
It is recommended a person seeking rehab treatment explores private options as well as NHS treatment, in the case that the NHS process takes too long or eventually rejects their application.
For help in applying for NHS or private rehab, call us on 0800 326 5559
How Long Does Rehab Last?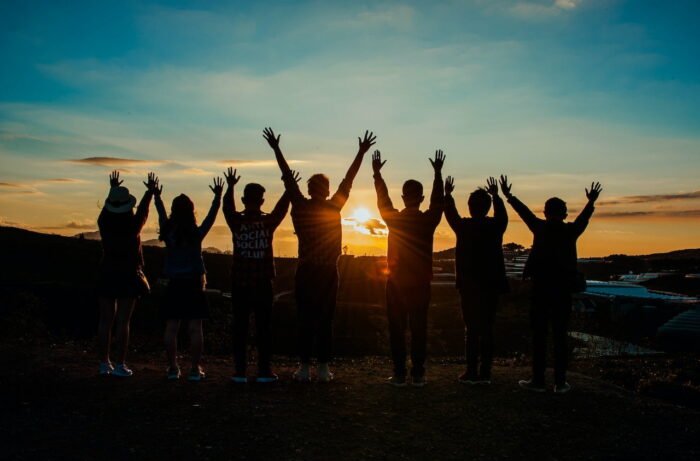 There is no set duration for rehab treatment, but it typically takes place within a 7–28-day period.
A shorter stay in rehab will focus on detoxing, supporting the person through any withdrawal symptoms that might occur.
A longer stay will then also provide CBT, DTB or other therapy for the person in rehab, as their physical or mental addiction is broken.
This is a key part of the process, as it is will examine how the addiction formed in the first place, and explore what behavioural changes need to be made to mitigate the risk of relapse.
For specific addictions, the stay will be determined by factors like the severity of withdrawal symptoms. For people with alcohol addiction, for example, a Librium-based detox treatment will last ten days.
To learn more, call us today on 0800 326 5559
What Is The Difference Between Inpatient And Outpatient Rehab In Basingstoke?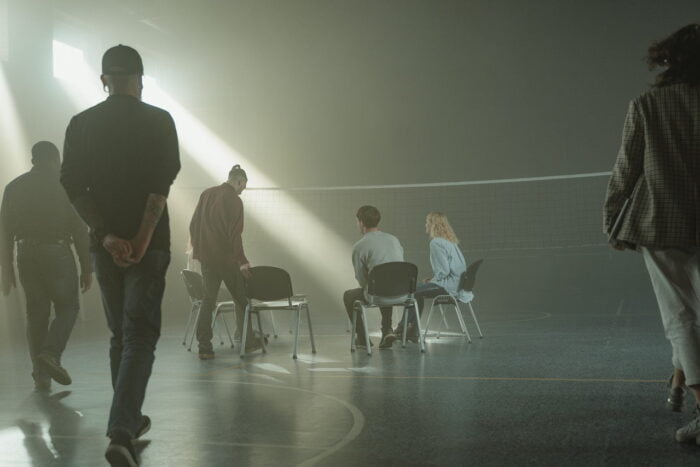 Inpatient treatments, like residential stays or quasi-residential stays, are when the person accessing the drug and alcohol rehab in Basingstoke stays at a clinic or other accommodation throughout their treatment.
Outpatient treatments, such as home detox kits, are when the person does not stay in the clinic beyond their detox or therapy sessions.
Inpatient treatments are generally recognised as being more effective and instigating long-term behavioural change, helping to permanently break addiction.
This is because the person will be separated from any addictive substances, supported 24/7 through their withdrawal process, and can focus solely on their addiction.
Inpatient stays are highly recommended when detoxing from physically addictive substances, like alcohol, which can have potentially life-threatening withdrawal symptoms.
Outpatient treatments are cheaper and can be integrated into a person's life without causing significant short-term change.
Sometimes they can be a good first step towards inpatient rehab treatment.
It is recommended that anyone who is considering rehab treatment options for drug or alcohol addiction seeks professional advice to find out which form of treatment would be best for them.
Call us today to get your recovery in Basingstoke started.
What Usually Happens During Residential Rehab?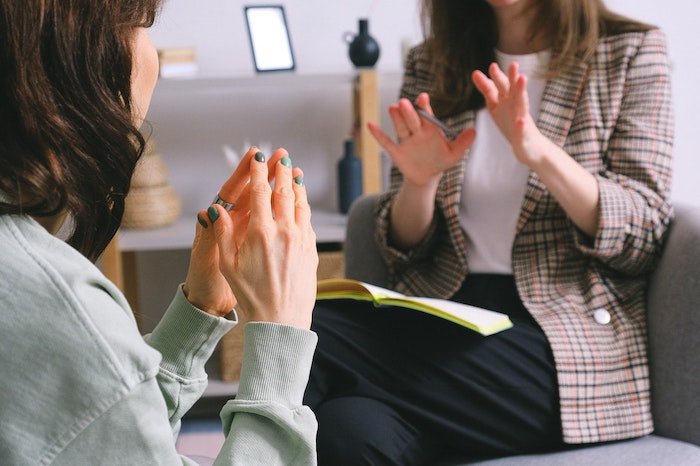 You may be unfamiliar with residential rehab and what it entails. You may also have misconceptions about it and think it is only for the rich and famous. This simply isn't true – rehab can be an amazing thing that offers you life-saving treatment during your darkest moments.
Rehabilitation is often thought of as a holistic programme that helps you deal with the various aspects that make up your addiction.
It can help you physically overcome your dependence on substances as well as allowing you to explore the thoughts and feelings tied to your addiction.
Rehab offers modern forms of therapy including
CBT
DBT
Psychotherapy
12-Step Therapy
Holistic Therapy
All sessions are led by licensed doctors and therapists and can be vital in allowing you to explore the root of your addiction as well as helping you put plans into place for when you finish treatment.
Before therapy can begin you will undertake a detox programme, under medical assistance as stated earlier. You will always have access to both physical and psychological help from a team of trained professionals whose main aim is to see you recover safely and successfully.
To find out more about the specifics of residential rehab in Basingstoke, call us on 0800 326 5559
Rehab Treatment For Alcohol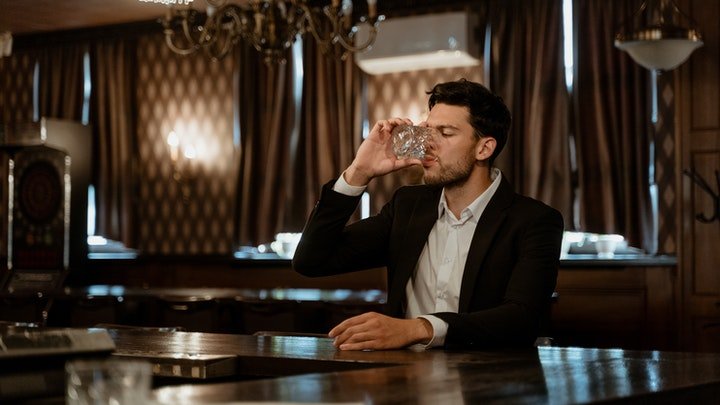 Alcohol is a physically addictive substance, meaning that detox is required and withdrawal symptoms can be dangerous.
Withdrawal symptoms can include nausea, pain and seizures. If the seizures aren't treated properly, they can lead to death.
A Librium-based detox treatment is a detoxing process used during alcohol withdrawal. It reduces the chance of seizures and development of delirium tremens.
It is a 10-day treatment, which will most often mean an inpatient stay of at least 10 days with constant professional support to hand.
Once the detox has been completed, the therapy process can begin.
This will usually take the form of talking therapy, like CBT or DBT, which will aim to address the underlying causes of the alcohol addiction.
It will support the person in treatment to understand the behaviours that led to their addiction, and how to change that behaviour in the future.
The therapy stage is key so that a person has time to fully recover while addressing the psychological or emotional fallout of their addiction. It will typically last for a three-week period but will be adjusted to suit a person's unique and specific needs.
To learn more about how rehab in Basingstoke can help you beat alcohol addiction, call us on 0800 326 5559
Rehab Treatment For Cocaine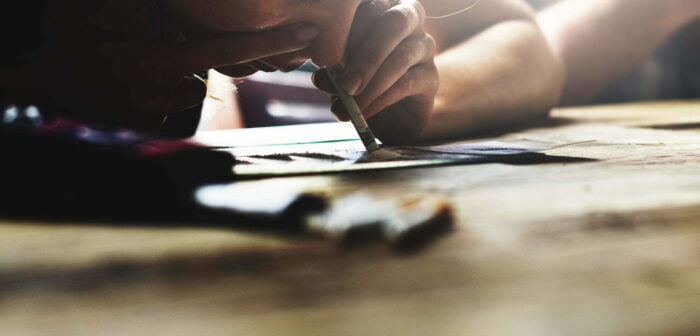 Cocaine is a highly psychologically addictive substance which can crate a sense of euphoria. Cravings for the drug can begin after a single use, making it very easy to become addicted.
As cocaine is not a physically addictive drug, the rehab treatment does not include a detox stage.
The drug does still have withdrawal symptoms, such as the onset of depression, restlessness, and general feelings of discomfort. Therefore, an inpatient stay is recommended so a person can be supported while the withdrawal symptoms are occurring without using the drug.
Instead of detoxing, the treatment is focused on talking therapies, which aim to address the changes to changes that need to be made for the addiction to be broken in the long term.
This can explore mechanisms to cope with cravings and the lifestyle changes that can be made the avoid the drug entirely.
To learn more about how rehab in Basingstoke can help you beat cocaine addiction, call us on 0800 326 5559
Rehab Treatment For Heroin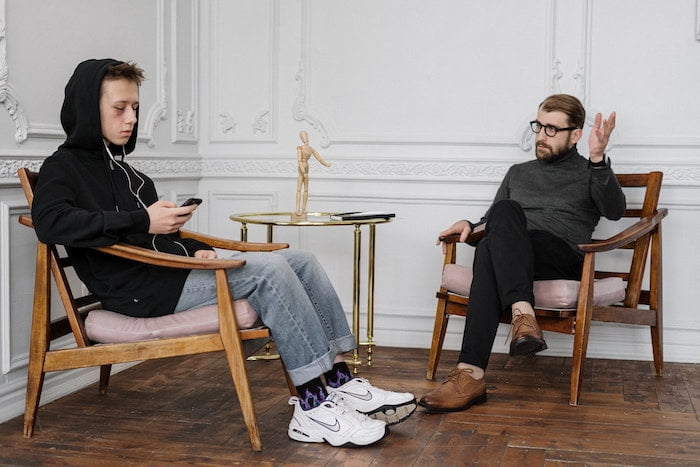 Heroin is a physically addictive, dangerous drug – an overdose of the substance can be fatal.
Therefore, it is extremely important that rehab treatment for heroin is sought as soon as possible.
People in rehab treatment for heroin will go through a detox, which will be safe process supported by professionals, and therapy.
Withdrawal symptoms, which will be primarily physical, are likely to begin within the first day of detoxing but will reduce within a week. They could include abdominal pain and nausea, as well as psychological symptoms like the onset of depression.
Therapy will then address the underlying causes of the addiction, and focus on the implementation of behavioural change.
To learn more about how rehab in Basingstoke can help you beat heroin addiction, call us on 0800 326 5559
Rehab Treatment For Cannabis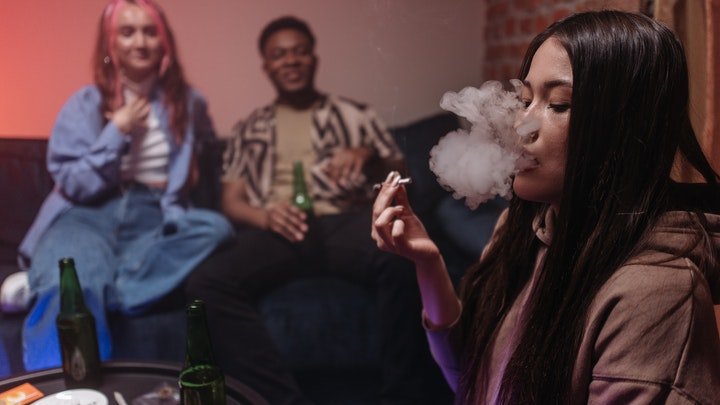 Cannabis is the most commonly used illicit drug in the UK, and around 10% of regular users will develop an addiction to the substance.
While it is not considered to be 'hard drug' cannabis can have an extremely destructive impact on someone's life if they become addicted to it.
Addiction to the drug can cause a loss of motivation to engage with academic, social, or work tasks, leading to a deterioration of quality of life. Heavy use of cannabis is linked with younger people dropping out of studies and losing IQ points.
The use of the drug can also trigger an underlying mental illness in people who are genetically vulnerable, such as schizophrenia or other psychotic illness.
The drug is also linked with depression and anxiety, and in some cases can correlate with suicidal thoughts.
It is, therefore, important that anyone with an addiction to cannabis seeks urgent advice from a rehab clinic.
Cannabis is not physically addictive, so the rehab treatment will focus on the management of withdrawal symptoms (which can include physical discomfort and changes in mood or behaviour) before starting therapy.
Like with therapy for other addictions, CBT and DBT are commonly used to explore the reasons for the addiction and provide a means of behavioural change in the future.
To learn more about how rehab in Basingstoke can help you beat cannabis addiction, call us on 0800 326 5559
What Kinds Of Therapies Are Available?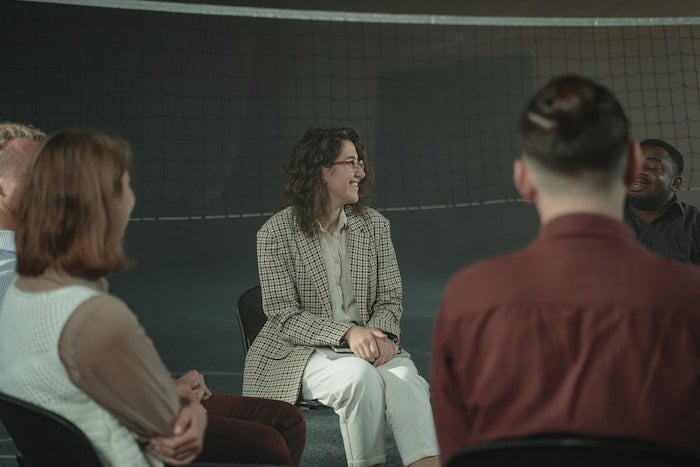 Therapy can be extremely beneficial in healing your mind after struggling with an addiction. This should never be overlooked, and various forms of therapy can help you make positive changes upon completion of treatment and a return to the home environment.
Therapy has been proven to be extremely effective in helping people overcome drug and alcohol addiction.
It can also be very useful in helping you rebuild your life. Some of the therapies available at rehab include:
We also value the importance of Holistic Therapy, which helps you care for your mind and spirit. Some forms of this therapy include:
Mediation
Yoga
Acupuncture
Most of these therapies allow you to focus on yourself and place value on being kind to your mind.
To learn more about the various therapies available at rehab in Basingstoke, call our team on 0800 326 5559
What Is Dual Diagnosis Treatment?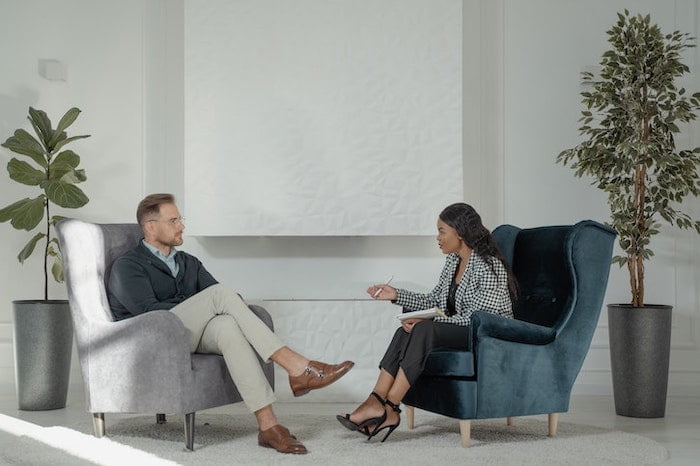 Dual diagnosis treatment is when a mental health condition is diagnosed alongside an addiction.
Drug and alcohol addiction and mental illness are often linked in several subtle ways.
Drug or alcohol addiction can sometimes predate a mental illness or trigger it, like with cannabis and schizophrenia.
Alternatively, drug and alcohol consumption can be an unacknowledged means of 'self-medicating' for an existing undiagnosed mental illness, like depression or anxiety.
Dual diagnosis treatment will look to determine whether or not a person has an undiagnosed or unacknowledged mental illness alongside their addiction.
The aim of dual diagnosis treatment is to create a complete picture of what is causing the addiction, or how the addiction has impacted a person's mental health.
This can help a person to deal with a mental illness without resorting to drugs or alcohol, and means that the mental illness can be addressed through the proper psychological or psychiatric routes.
A dual diagnosis can help a person to understand themselves better, and create safer coping mechanisms, reducing the risk of relapse.
For a more comprehensive look at mental health and addiction support in Basingstoke, call us on 0800 326 5559
What Is A Relapse Prevention Plan?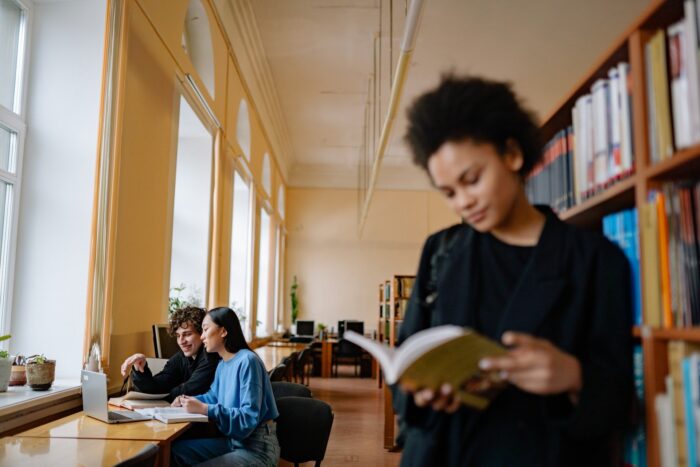 A relapse prevention plan is a strategy that will be crafted with the person accessing the drug and alcohol rehab treatment.
The aim of the plan is to mitigate the risk of relapse as effectively as possible. For this to work, the person will need to explore their past, consider their triggers and discuss other influences on their addiction with a professional.
The plan will include:
Behavioural changes, such as maintaining a distance from friends or acquaintances who consume drugs or alcohol.
New coping mechanisms for cravings.
How to avoid potential triggers.
Changes in behaviour and the development of new coping mechanisms for cravings will often focus on mindfulness, which means being aware of your own thoughts and emotions.
If a person can identify and recognise when they are engaging in negative behaviour, or experiencing a craving, they can divert their attention to something else, like ringing a family member or friend.
This can make it easier to get out of old bad habits and understand the circumstances in which it is tempting to consume drugs or alcohol again.
It will also focus on the identification of triggers for drug and alcohol consumption. These might include stress about work, anxiety about family circumstances, or concerns about finances.
The relapse prevention plan will help a person to consider how they can avoid those triggers, or work through them without resorting to drug and alcohol use.
A relapse prevention plan will also look at how a person can bounce back from a relapse. This is just as important as prevention, as relapses can be common on the journey of recovery from addiction.
This part of the plan will look at how to avoid feelings of guilt, and how to access support from family or friends.
Every relapse prevention plan is unique and will depend on a person's individual circumstances. They are created with the support of qualified professionals, and can greatly reduce the risk of relapse.
To learn more about what your relapse prevention plan in Basingstoke might include, call our support team on 0800 326 5559
What Will Aftercare Be Like After Rehab?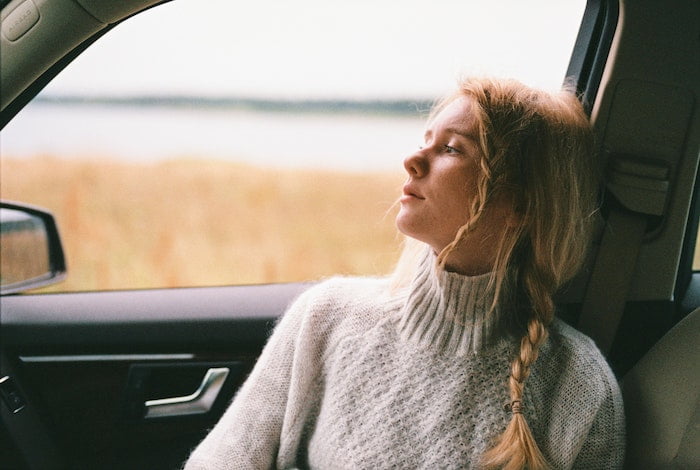 After a stay in a rehab clinic, aftercare is one of the most important parts of a recovery journey.
Firstly, the rehab clinic will be open to supporting a person through their aftercare with advice and additional treatment, like therapy, if necessary. A person is not suddenly on their own once their rehab treatment ends, and it's important to keep that in consideration.
Aftercare will focus on support, and a person can be put in touch with groups like Alcoholics Anonymous (AA) or Narcotics Anonymous (NA).
These groups can offer valuable support through the sharing of experiences and can help someone to understand that they're not alone in their journey out of addiction.
Groups like these can help to create a valuable sense of community, and can even be a chance to create real-life friends who can be a good influence on positive behaviour.
After a person has come out of rehab treatment, they will also have the opportunity to share their own experience of addiction and rehab, and support other people.
This can be immensely rewarding, and provide motivation for continued sobriety.
Another option that could be offered is continued online therapy or group therapy. Group therapy can be similar to AA or NA groups, where mutual support is offered.
Online therapy is more explicitly focused on continuing to explore the source of addiction, with the aim of preventing it from occurring again.
Aftercare can be tailored to suit individual needs, and will always place the best interests of the person in recovery at heart.
For more information on aftercare in Basingstoke, call us today on 0800 326 5559
Reach out To OK Rehab Today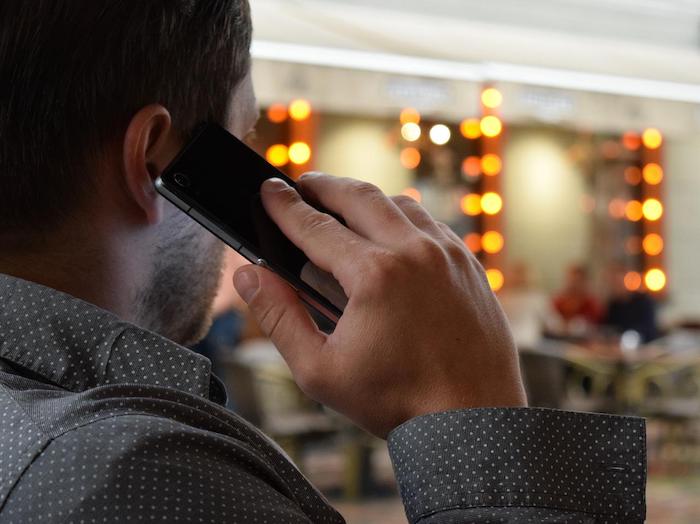 At OK Rehab we take your addiction and goals for recovery very seriously and will always treat you with respect and humility. We make sure you are put into contact with excellent treatment providers who understand the importance of aftercare and relapse prevention.
When you call our team, we will always listen to what you say and hold all information in confidence.
Some members of our team have also had to make use of addiction treatment in the past for their problems, so they understand what you are going through and how hard it is.
To begin your recovery, call our team today on 0800 326 5559