Drug & Alcohol Rehab in Braintree
Braintree is a town located in Essex and has a rich history, dating back over 4000 years.
While it has undergone many significant changes during this time, it has also developed an increasing problem with drug and alcohol use.
More people are admitted to Braintree hospitals for alcohol-related issues than ever before, with an increase of 47% between 2012 and 2019.[1]
These issues can range from alcohol poisoning to liver disease and even cancer.
Additionally, drug deaths in Braintree hit a record high in 2020, with ten deaths in one year – a significant amount for a small population.[2]
As a result, the town is pushing back, and many drug and alcohol rehab clinics are now available across Braintree.
If you live in Braintree and have developed a dependency on drugs or alcohol, continue reading to learn more about your options and contact us here at OK Rehab for support and guidance.
Please call our 24-Hour Helpline:0800 326 5559
What is an intervention?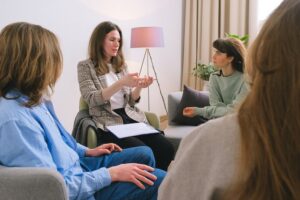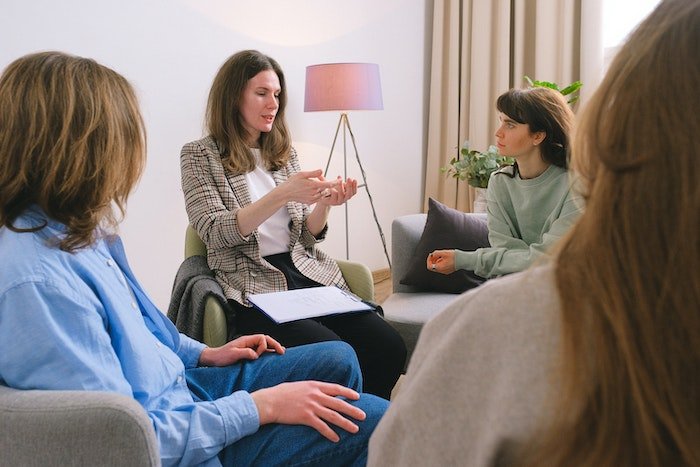 By its very nature, addiction is chaotic and unpredictable. As a result, it can be difficult to stand by and watch as a friend or family member becomes consumed by the devastating effects of substance use.
You can help bring order to the chaos by organising an intervention, a planned meeting between close friends, family members, and the affected person. [3]
It is important to use a professional interventionist who will be able to remain impartial and neutral throughout the meeting, ensuring that each person has the opportunity to speak and guide all members through the intervention.
The purpose of an intervention is to encourage the affected person to seek professional help for their addiction and to show the wealth of support they have from those they care about.
However, an intervention can also be confrontational and emotional. Many people do not respond well and may view it as an attack, so another option to consider is the CRAFT approach to intervention.
CRAFT stands for Community Reinforcement and Family Training and focuses on supporting the family as they learn to live alongside the addiction, strengthening their bonds while also helping them to guide the affected person into professional addiction treatment.
Knowing how to approach drug and alcohol services can be incredibly difficult. Accepting an addiction is a massive step, and the choice to start treatment is too.
Both are the start of a new way of living for a person who has spent much of their lives focused on taking a substance.
There are many factors that will influence the type of treatment you want to undergo. From inpatient to outpatient services, to nearby services or those further afield, to your budget.
There are many things to consider. To make this process easy for you to navigate, OK Rehab is at hand.
With a full understanding of drug and alcohol services throughout the UK, OK Rehab can guide you through the most appropriate options for you.
With expert knowledge of the types of treatment available and an understanding of your personal circumstances, OK Rehab can advise on the most suitable treatments for you in Braintree.
To make the step towards rehabilitation as simple as possible, contact us for a referral. Our team will lead you through the process of taking care of the arrangements, so it's easy for you.
Please call our 24-Hour Helpline:0800 326 5559
Finding out if you're addicted to drugs or alcohol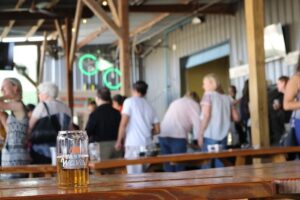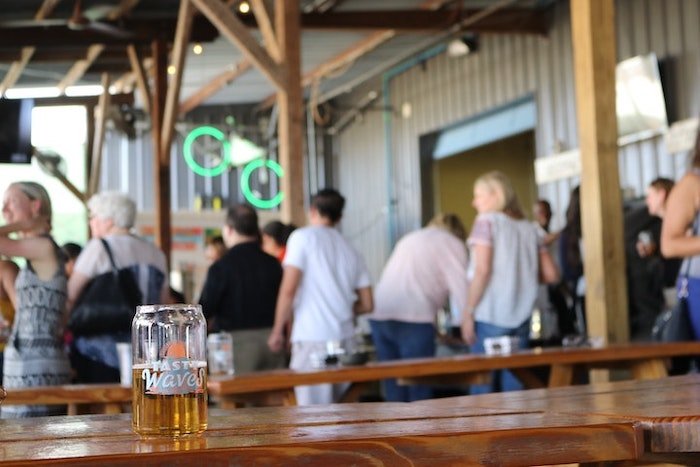 It's no secret that substances such as alcohol and cocaine are addictive, but many people believe that they are in control of their substance use.
If you want to understand more about your relationship with drugs and alcohol or have concerns that you may have developed a dependency, you can visit your doctor, who may assess you with the CAGE questionnaire. [4]
Alternatively, you can perform the assessment on yourself from the comfort of your own home.
CAGE stands for Cut, Annoy, Guilty and Eye and consists of four questions.
Do you ever feel that you should cut down on your drug or alcohol use?
Do you feel annoyed when others express concern about your drug or alcohol use?
Do you ever feel guilty about your drug or alcohol use?
Do you ever use drugs or alcohol as soon as you open your eyes in the morning?
If you answer in the affirmative to two or more of the above questions, you may have developed an addiction to drugs or alcohol.
It takes less than one minute to complete the CAGE questionnaire, but the information that can be gathered from these four simple questions can change the course of your life.
Please call our 24-Hour Helpline:0800 326 5559
Is it time to quit?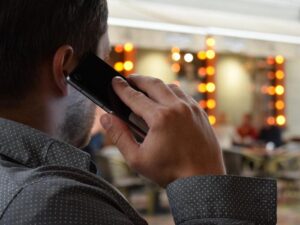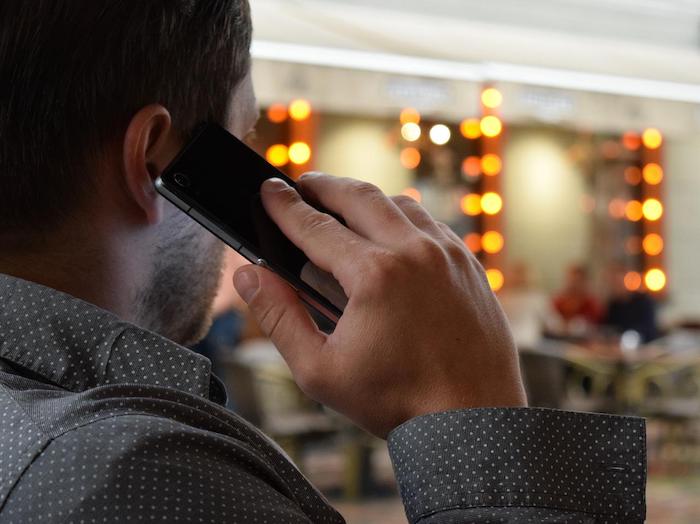 Quitting an addiction will be the most difficult challenge many people face. A person with an addiction knows that it's not just about "stopping". The problem runs much deeper.
There are the physical and psychological aspects of addiction, as well as environmental triggers. Along with the current state of addiction, there are underlying causes.
Many addictions create social and financial problems. This can change a person's whole life. A comorbid condition, the existence of both a mental health problem and an addiction, could be present.
With all these aspects to live with, it's understandable that for the majority of people, the addictive habits of drinking and doing drugs are going to be hard to "just" put an end to.
OK, Rehab knows that you can, though. It is possible. Thousands of people are reducing and quitting drugs and alcohol every day.
One thing that's important to remember, however, is that there may never come a "right time". Life constantly throws up unexpected and difficult events.
With this in mind, making the first step to a life where you're in control of the addiction is better sooner rather than later.
The quicker you start recovery, the sooner you start to look after your mind and body. This will have positive ripple effects across your entire life.
Please call our 24-Hour Helpline:0800 326 5559
How much does rehab cost in Braintree?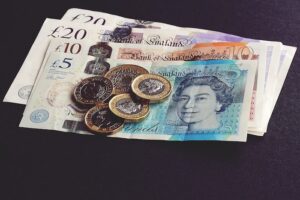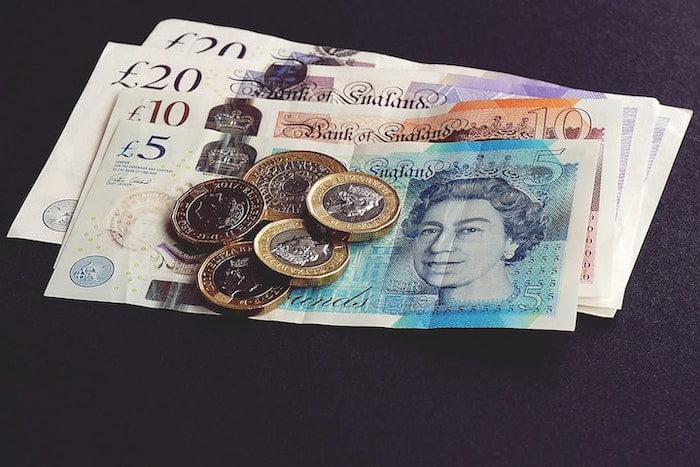 A stay at rehab in Braintree may not be as expensive as you think, particularly if you take steps to reduce the cost, such as sharing a room with another patient or attending an outpatient programme.
It is possible to attend rehab for as little as £1000 a week, with the average cost per day remaining around the £500 mark.
You can expect to pay roughly £14,000 for a 30-day at a rehab clinic, although some facilities charge more or less than this amount.
The costs can be reduced by choosing a cheaper facility with fewer amenities, staying for a shorter period of time or opting for a shared room instead of private lodgings.
You may also be able to access rehab through your employee or health insurance, and in some cases, you may even receive NHS funding, although this can be extremely difficult to access.
Please call our 24-Hour Helpline:0800 326 5559
Is spending money on a private rehab worth it?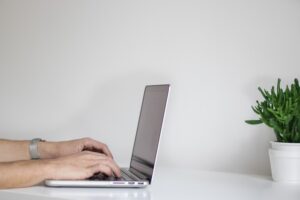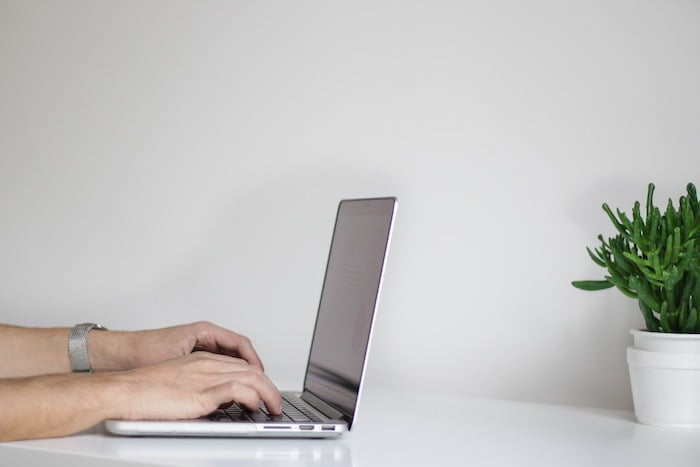 Many people find it hard to justify spending money on themselves. However, after years of spending money on drugs and alcohol, it makes sense to invest money in the healing of your mind and body.
The effects of addiction are personally serious and socially wide; when you invest in your recovery, you're investing in a healthy future—one of sobriety.
Although local government-funded drug and alcohol services can be useful to those with mild addictions, they're not always the most effective.
Long-term and severe addictions are better treated in private clinics. Free services may offer one-to-ones and some group work, but services and staff are often stretched.
Attending a private rehab centre in Braintree offers high-quality treatments. It provides all the types required to give you a fully comprehensive package.
Staff are highly trained with years of experience. Doctors, clinical nurses, experienced therapists and addiction workers are on hand.
There are only a certain amount of resident places available at a rehab centre at any one time, and this means that people who stay get personal and thorough treatment.
Investing in your recovery gives you the highest chances of succeeding in quitting a substance. It provides a solid foundation and an aftercare package for you to follow after you've left.
Please call our 24-Hour Helpline:0800 326 5559
How long does rehab last in Braintree?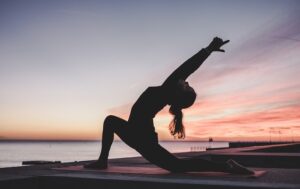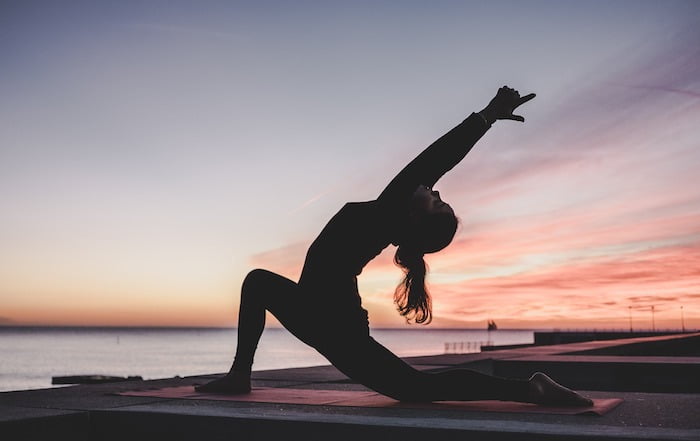 When you first arrive at a rehab clinic in Braintree, you will undergo an assessment to determine the severity of the addiction and any underlying factors that may inhibit your recovery.
Depending on your results, medical staff will often recommend that you remain in treatment for a certain amount of time.
The majority of patients will benefit from a minimum of 30 days in rehab, as this allows them to complete both the detox and counselling steps before accessing aftercare services.
Longer treatment programmes between 60 and 90 days are also available for anyone who would find a longer stay more effective.
Some people may benefit from a seven-to-ten day home detox, but this does not include the necessary counselling and therefore may not be as effective in the long term.
If you are self-funding a stay at a private rehab facility, rehab can last for as long as you believe it is necessary.
For those who are receiving addiction treatment on the NHS or through employee or health insurance, your time at rehab may be limited depending on your provider's requirements.
Please call our 24-Hour Helpline:0800 326 5559
Does my health insurance cover a rehab stay in Braintree?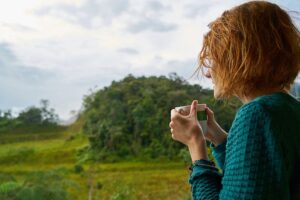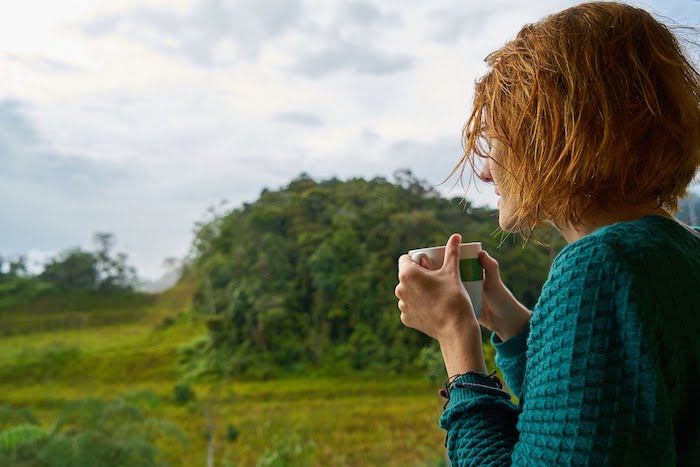 If you have taken out private health insurance that covers addiction treatment at a rehab centre, you will likely be able to cover your stay through this method.
There are some downsides, however, including being required to disclose the reason for your claim to your provider. This may result in higher payments in the future, but if it allows you to access treatment and begin recovery, then it may be worth the increased costs.
You may also be eligible to attend rehab through your employee insurance, so it is recommended that you look into this as a potential option.
Keep in mind that if you do make a claim, you will likely be required to disclose your addiction to your employer. This should not legally affect your future employment, but many people are still wary of sharing this information with their workplace.
Please call our 24-Hour Helpline:0800 326 5559
Can the NHS fund my rehab stay in Braintree?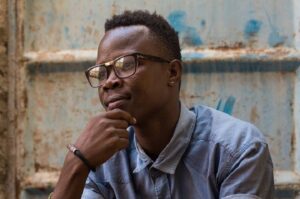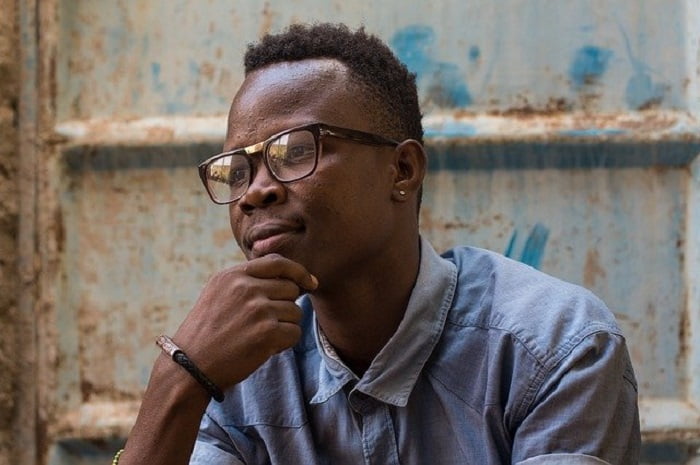 It is possible to have your stay at a rehab clinic funded entirely by the NHS, but the various rules and regulations combined with a lack of funding have made it extremely difficult to access this service.
Currently, you will need to work with a local drug and alcohol team who will present your case to the local council and apply for NHS funding on your behalf.
You will need to prove that you are committed to your recovery by completing treatment programmes within the community as well as completing paperwork and submitting all required documents.
This can be challenging enough for most people, so for someone struggling with an addiction, it can feel like an overwhelming task.
Even if you comply with all the requested demands, many applications are denied as there simply isn't enough public funding available to justify this service.
If you are accepted, however, it is crucial to make the most of this opportunity and commit yourself entirely to your treatment and recovery.
Please call our 24-Hour Helpline:0800 326 5559
Which is better, NHS-funded or private rehab in Braintree?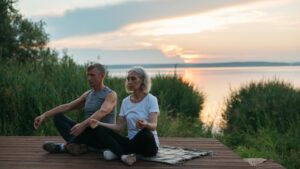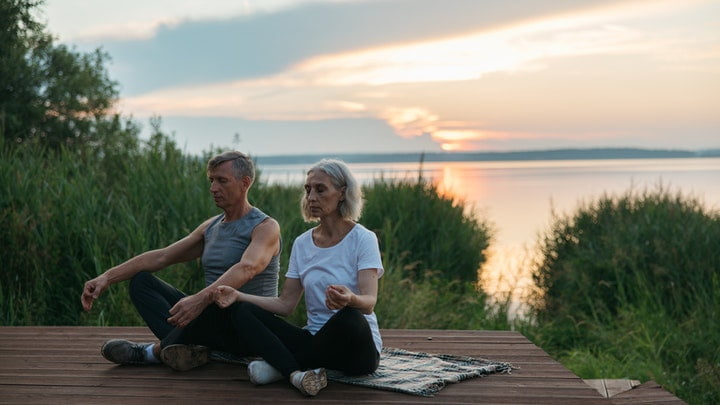 The majority of people who attend a private rehab clinic are paying for treatment themselves, either out of their own pocket or through health insurance.
This comes with a range of benefits, including faster access to treatment and a wider variety of therapy treatments, but it can be a more expensive option than NHS-funded rehab.
You also have more autonomy over which clinic you attend, and you will be able to carefully select a specific rehab based on your preferences.
By contrast, an NHS-funded rehab stay is much cheaper or even free as it is provided by your local council. However, it is extremely difficult to access this type of treatment.
You may find that you are placed on a waiting list for rehab, with many people waiting weeks or even months to gain a placement.
To access NHS-funded rehab, you will often be required to detox before arrival, which can be difficult and even dangerous without 24/7 medical support.
If you have the funds to afford private rehab, this is usually the easiest and most effective form of addiction treatment to access.
However, NHS-funded rehab can also be extremely effective and makes treatment more accessible to a wider range of people.
Please call our 24-Hour Helpline:0800 326 5559
Which is better, inpatient or outpatient rehab in Braintree?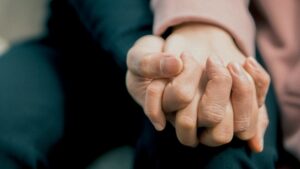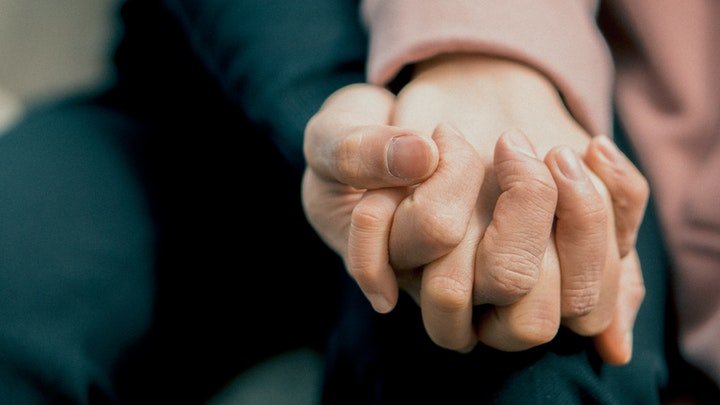 If you're having trouble choosing between inpatient and outpatient rehab, it can be helpful to research the pros and cons of each option to make an informed decision about your treatment.
If you have a strong support system and a safe living environment, an outpatient programme may be an option for you if your addiction is classed as mild to severe.
This allows you to remain at home while receiving treatment and attending the rehab clinic on a part-time basis.
Outpatient programmes are particularly helpful for people who are holding down a job or career or who have family and home responsibilities.
They are also often more affordable than a stay at a residential rehab clinic, and patients can still benefit from prescribed medications and regular monitoring.
If your addiction is more severe and/or you would benefit from being removed from your current environment, an inpatient programme may be the best option for you.
You will live at your chosen rehab clinic for the duration of your stay, receiving structured treatment and 24/7 medical monitoring from the staff.
This allows you to become immersed in the recovery experience, attending regular counselling sessions and completing full detoxification.
You will be safe and supported during your stay as an inpatient, with no access to drugs or alcohol and support in managing your triggers and cravings.
Please call our 24-Hour Helpline:0800 326 5559
Types of treatment: the physical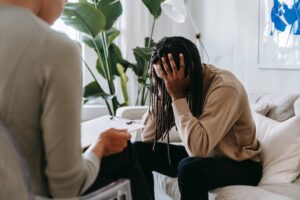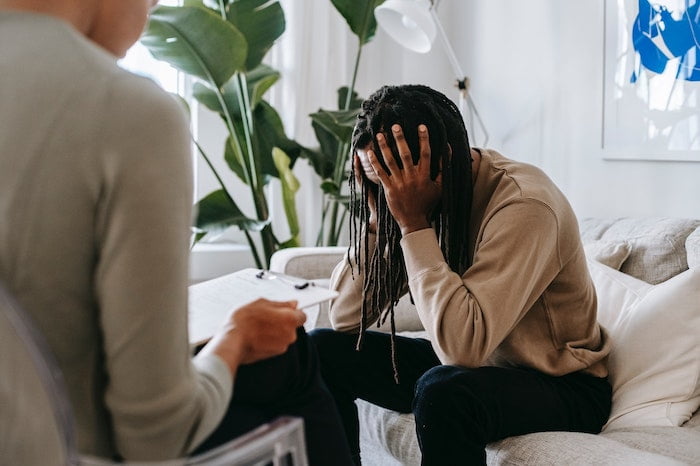 When you enter drug and alcohol treatment, you'll need to undergo a detox. This is especially essential for people with a physical addiction to heroin or alcohol. The withdrawal process from both can be very uncomfortable due to the symptoms that come with it.
Withdrawal symptoms include:
Shaking
Sweating
Nausea and vomiting
Diarrhoea
Hallucinating (usually auditory and visual)
Pain and cramping
At a private rehab, a doctor and nurses will monitor and guide a physical detox. Medications such as Librium and Subutex can be prescribed to make this process more comfortable. It's important that physical detoxes are overseen by trained staff for your health, safety and wellness.
Detox at a rehab clinic usually lasts between seven and ten days.
Please call our 24-Hour Helpline:0800 326 5559
Types of treatment: the psychological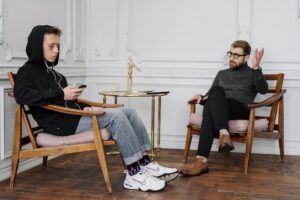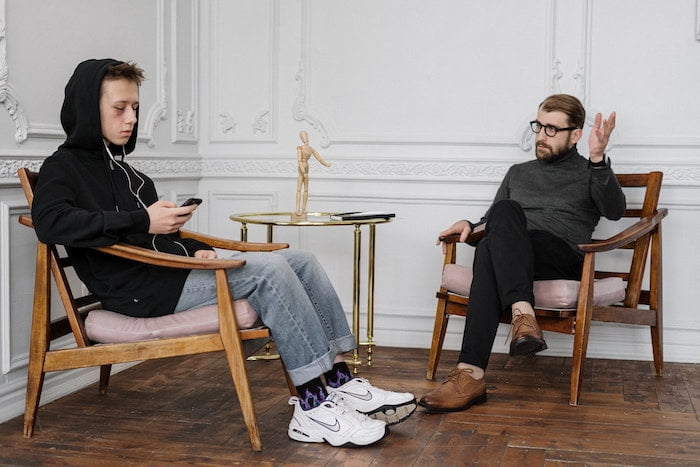 After the physical side of the addiction is treated through a detox, the psychological aspects of addiction are treated.
This is where the real long-term effects start to begin. It's imperative when quitting an addictive substance that a person is honest with themselves and others. It's a time for self-reflection and understanding.
Through treatments that focus on thought processes, emotions, and causes, a person begins to understand how they've been functioning.
With trained therapists and counsellors, people face the whys of the addiction, what brought it about and what keeps it going. Through intensive and effective treatments, people are supported in the following areas:
Identifying triggers and unhelpful behaviours
Thinking and talking about what led to the addiction
Understanding what hopes and future goals are
Taking control of thoughts
Developing strategies to control emotional responses better
Having a relapse prevention plan
When a person is willing to work on their minds, they are better able to control actions. This is essential work for those experiencing addiction.
Quitting a substance often makes a person feel uneasy; it can feel awful, especially in the early days.
The more a person faces these uncomfortable feelings, however, the more often they can get through them, and the fewer uncomfortable moments will occur.
It's essential that people enter rehab with an open mind, a willingness to fully participate, and determination.
Please call our 24-Hour Helpline:0800 326 5559
Alcohol detox and rehab in Braintree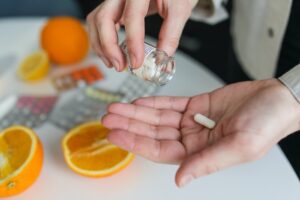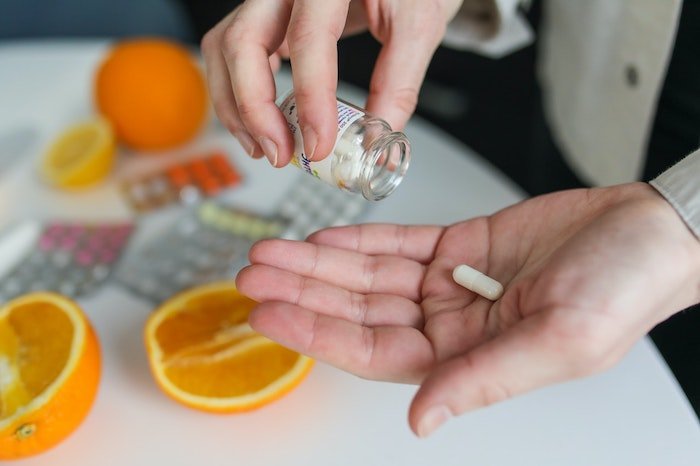 With more residents than ever drinking alcohol at dangerously high levels, there's never been more of a need for alcohol detox and rehab in Braintree.
Attending rehab for alcohol addiction is one of the best things you will ever do for your mental and physical health.
The first thing you will do is complete full detoxification, which helps to flush all traces of alcohol out of your system.
You are likely to notice alcohol withdrawal symptoms during this time, which occur as the body attempts to rebalance and learn to function without alcohol. [5]
Some of the most common alcohol withdrawal symptoms include:
Excessive perspiration
Feeling nauseous, with or without vomiting
Confusion
Restlessness
Agitation
Flu-like symptoms
Hallucinations
Seizures
Coma
Some of these symptoms can be avoided when you have prescribed medications such as Librium, which can help to prevent seizures.
Counselling is another effective way to recover from alcohol addiction. Your therapist will help you explore the reasons behind the addiction and teach you healthier ways to cope with stress and trauma.
Please call our 24-Hour Helpline:0800 326 5559
Cocaine detox and rehab in Braintree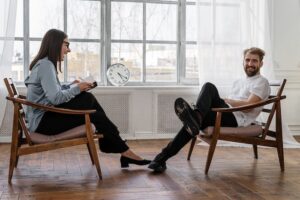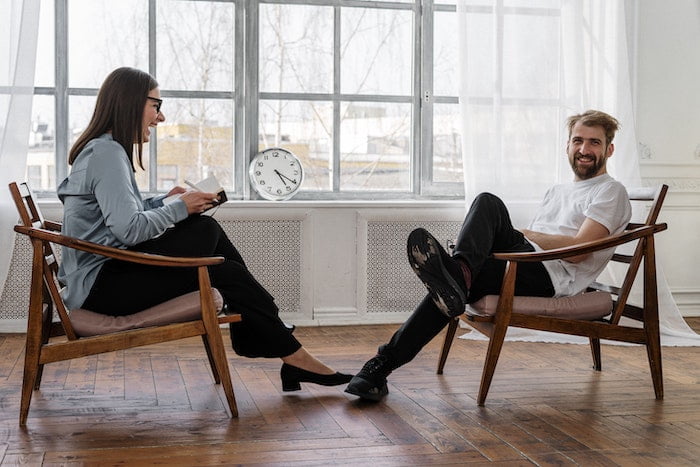 Cocaine can provide a rush of pleasure and euphoria, but the after-effects can leave you shaking and filled with anxiety.
Over time, this can lead to a crippling psychological addiction as many people seek to capture the initial thrill.
Cocaine rehab focuses on counselling as well as managing cravings and triggers, allowing you to stop using this substance safely and look ahead to long-term recovery. [6]
You may benefit from cognitive behavioural therapy (CBT), dialectical behaviour therapy (DBT) or a combination of multiple treatments during your time in cocaine treatment.
Please call our 24-Hour Helpline:0800 326 5559
Heroin detox and rehab in Braintree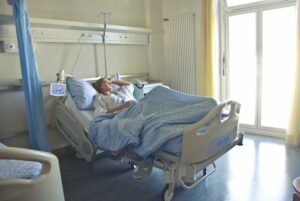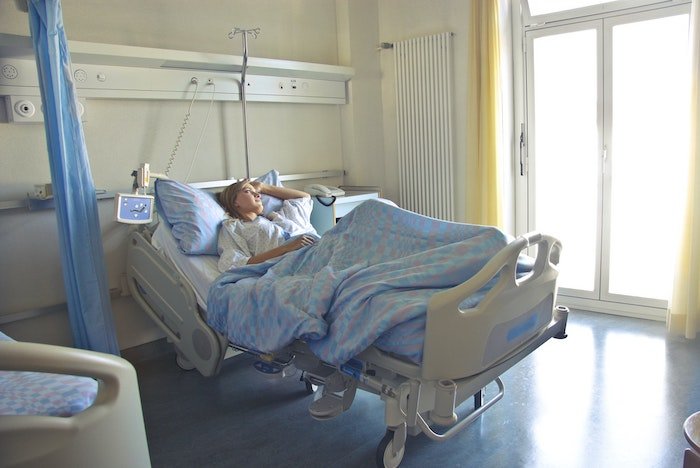 A highly dangerous and addictive drug, heroin continues to wage war on the physical and mental health of those who become dependent on this substance.
It is recommended that you attend an inpatient rehab programme if you are addicted to heroin, as the cravings during the detox process can become so powerfully intense that many people relapse and overdose during this time.
You will be able to detox safely at rehab, with constant monitoring and the prescription of medication to help alleviate the more unpleasant withdrawal symptoms. [7]
Some people choose to undergo maintenance therapy in the form of methadone, while others prefer to detox and withdraw from heroin straight away.
You will also be encouraged to attend regular therapy sessions to help treat the addiction's psychological impact.
Please call our 24-Hour Helpline:0800 326 5559
Cannabis detox and rehab in Braintree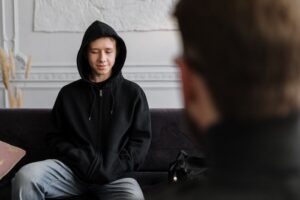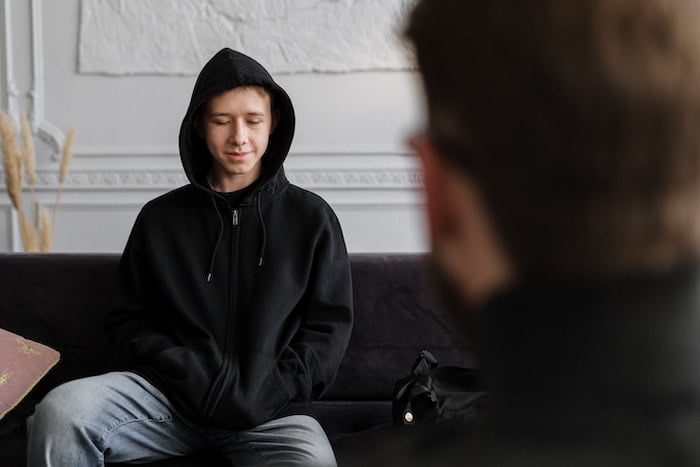 These days, cannabis is often promoted as a 'wellness drug' with various benefits. However, the addictive properties of this substance are not as widely discussed.
Many people dismiss the dangers of cannabis addiction as it does not present as a physical dependency, but the psychological impacts of this disorder can be very serious.
Cannabis rehab focuses on guiding you through your cravings, triggers and impulses to use. This is usually achieved through Cognitive Behavioural Therapy (CBT), which can help you to develop a healthy and positive mindset over time. [8]
Once rehab is complete, you will be recommended to access aftercare and support services to prevent you from slipping back into a psychological addiction to this increasingly common substance.
Please call our 24-Hour Helpline:0800 326 5559
What's rehab like in Braintree?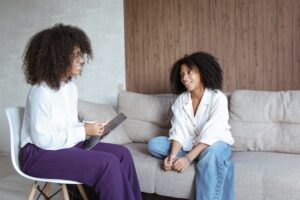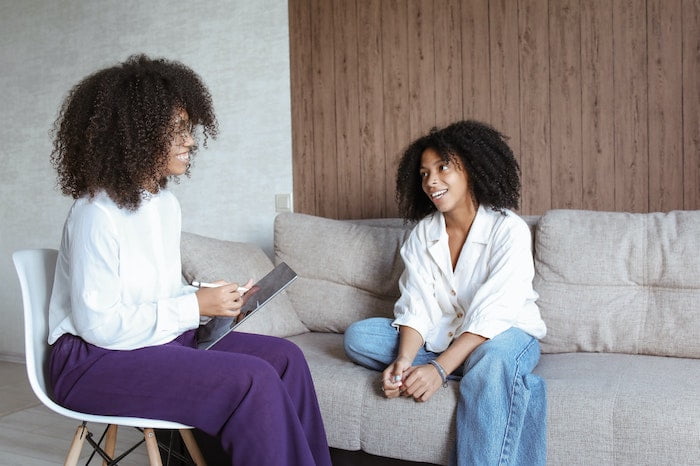 A rehabilitation centre is designed to be as welcoming and relaxed as possible. There are lounging areas that feel like a "home away from home", and there are more clinical rooms where one-to-ones might take place, for example.
The decor and ambience are created to make your stay as inviting and easy as possible. Many people take comfort in meeting others who are in similar situations to themselves.
Peer support can be a very positive aspect of your recovery journey; this is why 12-Step work is successful for millions of people worldwide and why group sessions occur.
Staff are compassionate, open-minded, and professional. They understand addiction and are fully invested in your recovery. You can speak to them about anything you need to.
The only other factor is you and how you're willing to approach your stay at rehab. Then, with a positive outlook, you can have a healing experience.
Please call our 24-Hour Helpline:0800 326 5559
Types of addiction therapy available in Braintree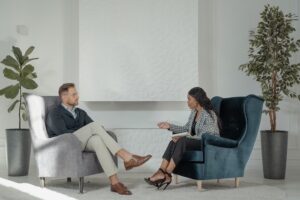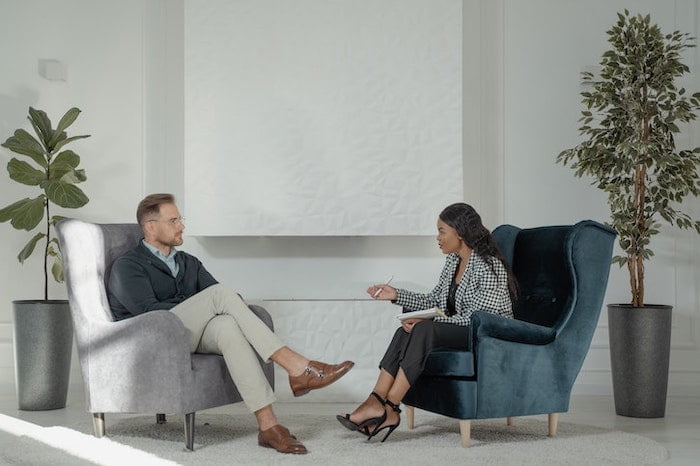 Although Braintree has a smaller population than many other towns in the UK, its residents have access to a wide range of therapy treatments that can help treat many different types of addiction.
Common treatments available at drug and alcohol rehab in Braintree include:
You may find that one of the above treatments is effective at treating your addiction, while others may discover that they benefit more from a combination of two or more different treatments.
Some treatments, particularly more niche alternative methods such as equine therapy, may not be available at the majority of rehab clinics, so it's important to ensure that your chosen clinic provides a wide range of treatments to suit your needs.
Please call our 24-Hour Helpline:0800 326 5559
Receiving a dual diagnosis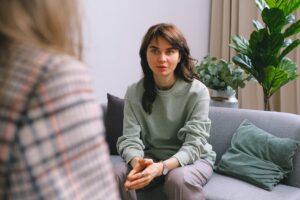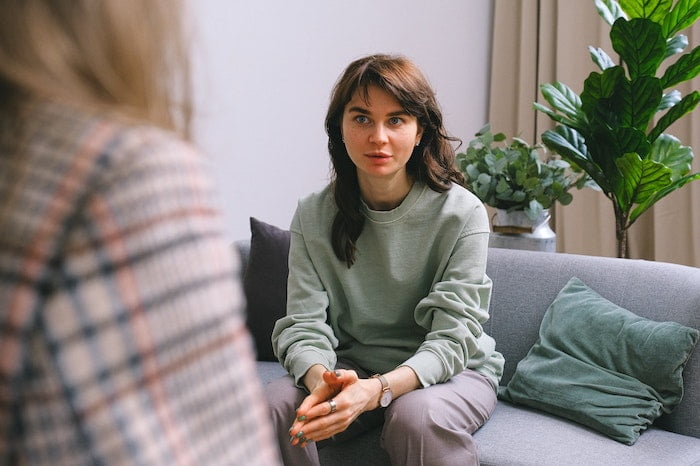 In many cases, a substance use addiction does not exist alone.
Roughly 50% of people dealing with a substance use disorder will also be living with a mental health condition, and the combination of both issues is known as a dual diagnosis.
This can make it much more difficult to recover, as the two conditions are known to interact and exacerbate each other. [9]
Several factors can potentially result in a dual diagnosis, including:
A predisposition to developing both an addiction and a mental health condition due to genetics, trauma or extreme stress
Self-medicating with drugs or alcohol in an attempt to treat the symptoms of a mental health condition
Changes to the brain occurring due to substance use can develop into mental health conditions
It is extremely difficult to recover from one or both conditions associated with a dual diagnosis unless they are treated simultaneously.
This can be achieved through a combination of detox, medications, counselling and aftercare.
Staff at our Braintree rehabs are trained to spot and treat a patient with a dual diagnosis effectively, so you can relax with the knowledge that you are in the most capable hands.
Please call our 24-Hour Helpline:0800 326 5559
How can I prevent relapse after rehab in Braintree?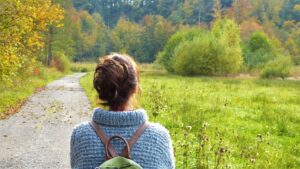 It's possible to relapse at any point after treatment , whether that is days, months or even years later.
However, you can reduce the risk by planning and preparing yourself before leaving your chosen rehab clinic.
Some effective techniques for preventing relapse can include:
Creating a relapse prevention plan with the help of your counsellor and medical staff, which you can refer back to once you leave the treatment centre
Understanding the people, places, times and occurrences that may trigger a craving or relapse and learning how to manage or avoid them in a healthy way
Continuing to prioritise your recovery with ongoing counselling and regular attendance at local support groups
Using techniques such as HALT (Hungry, Angry, Lonely and Tired) to check in with yourself and ensure that you are living a balanced lifestyle
Taking advantage of any aftercare services that you can access, such as 12-Step programmes and rehab alumni events
Even if you relapse at some point, you can still continue your recovery journey and maintain your sobriety.
Relapse is not an indication of failure – instead, it is a sign that you need to examine your priorities and ensure that your recovery is at the top of the list.
Please call our 24-Hour Helpline:0800 326 5559
How can I access further support and aftercare after rehab in Braintree?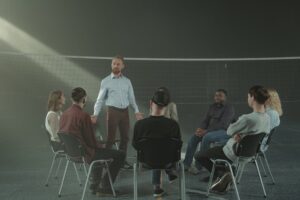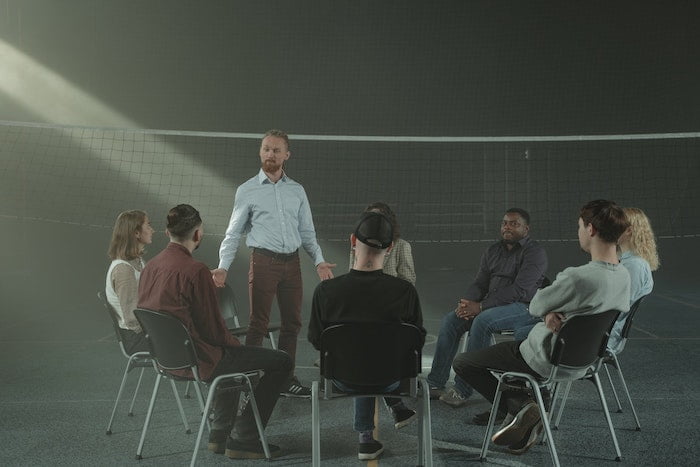 Before you leave rehab, you will usually discuss your aftercare options with the medical staff and your counsellor.
There are many ways to access support as you transition back into daily life, helping you to continue your recovery and achieve long-term sobriety.
12-Step support groups such as Alcoholics Anonymous (AA) and Narcotics Anonymous (NA) can be accessed throughout Braintree, with online meetings held for those who are unable to attend in person.
It is also recommended that you attend ongoing counselling sessions, which can be accessed through the NHS if your budget doesn't stretch to private therapy.
You may still have the means to access rehab services as an outpatient after leaving rehab if you believe you will benefit from this service, which will allow you to attend rehab on a part-time basis while transitioning back into the world.
If you require additional treatment after leaving rehab, a home detox may be a potential option if you meet the safety criteria.
This can be an effective way to withdraw substances from home while being electronically monitored by a medical professional and is often more affordable than a typical inpatient or outpatient programme.
SMART Recovery is a popular and effective programme that helps you proactively take charge of your recovery and treatment, similar to Cognitive Behavioural Therapy (CBT).
Your friends and family can also access support through Al-Anon meetings, free and held all across Braintree.
Please call our 24-Hour Helpline:0800 326 5559
How do I find out more?
Contact one of our advisors at OK Rehab on 0800 326 5559 and explain that you or a loved one are interested in finding out about treatment options for drugs and alcohol.
We'll then lead you through an assessment to gather relevant information so that we can inform you of the most suitable options in Braintree.
Please call our 24-Hour Helpline:0800 326 5559
References
[1] https://www.essexlive.news/news/essex-news/alcohol-related-health-problems-face-5886893
[2] https://www.braintreeandwithamtimes.co.uk/news/18797398.drug-related-deaths-braintree-area-hit-record-high/
[3] https://www.apa.org/monitor/2017/12/underappreciated-intervention
[4] https://pubmed.ncbi.nlm.nih.gov/17716538/
[5] https://www.ncbi.nlm.nih.gov/pmc/articles/PMC4085800/
[6] https://www1.health.gov.au/internet/main/publishing.nsf/content/404ref.htm
[7] https://www.ncbi.nlm.nih.gov/books/NBK526012/
[8] https://www.ncbi.nlm.nih.gov/pmc/articles/PMC5414724/