Burnley, like most towns and cities in Lancashire, has a severe problem with drug and alcohol abuse.
Hospital stats reveal there were 1,027 cases per 100,000 people for alcohol-specific health conditions (where alcohol had a direct effect on health) in 2019 with the national average being 644.
Statistics also reveal that drug use and drug-related deaths in the Lancashire area are the highest in the country, with Blackpool nearby having the highest rate of drug-related deaths in the country.
Burnley had a rate of 7.6 deaths per 100,000 people for drug misuse-related deaths in 2016, with the national average being 1.9 per 100,000 people.
Pre-Rebab Steps: Intervention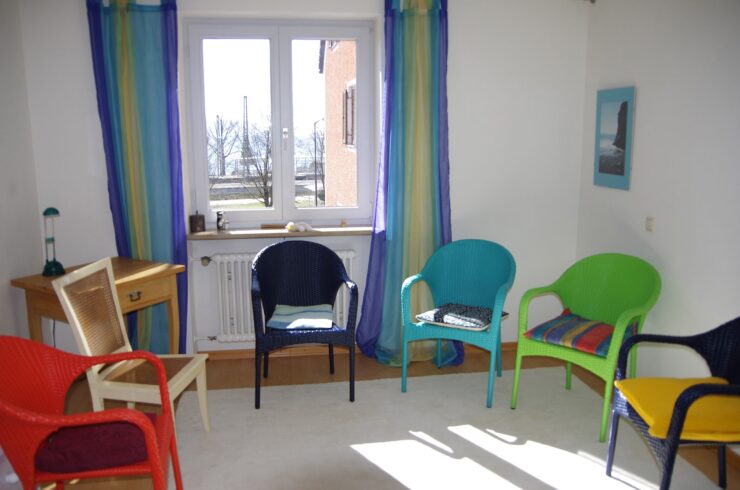 It is difficult for some people to admit that they have a problem with drinking and drug taking, and they may refuse to entertain the idea that they require treatment.
If you are concerned about the welfare of a friend or family member there are professional interventionist services out there that can help formulate a plan for you to encourage them into treatment.
An intervention is essentially a necessary planned course of action based on behavioural psychology principles designed to elicit behavioural change in a person that refuses to acknowledge they require addiction treatment.
An example of professional intervention is CRAFT, which trains family members to adapt their behaviour to the behaviour of the substance user in the family. By rewarding abstinent behaviour and punishing substance-taking behaviour, they will slowly be able to influence a change in behaviour in the targeted person who will start to accept that they need to seek professional help.
Am I Addicted? – Screening Tools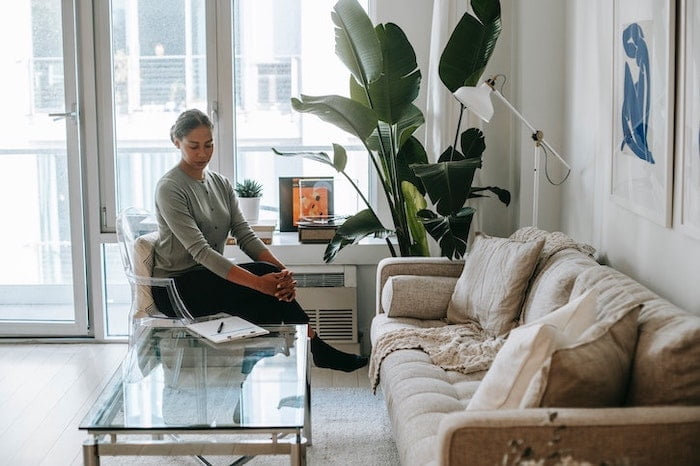 There are screening resources available to refer to which may help people realise if their substance use has become a cause for concern.
The CAGE questionnaire comprises 4 questions, to which respondents answer yes or no.
It is recommended that people arrange an appointment for an in-depth assessment with a medical professional if they have answered yes to 2 or more of the 4 questions as they may have a substance dependency.
The questions seek to investigate if the respondents feel they need to cut down on their substance use, whether they are irritated by those who criticise their substance use, whether they feel any guilt over their behaviour and if they consume substances in the morning to alleviate anxiety.
Why Should You Consider Going To Drug And Alcohol Rehab In Burnley?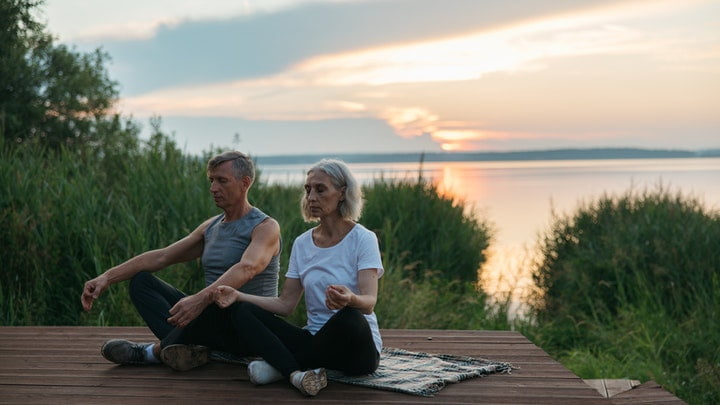 Having an addiction to drugs or alcohol is detrimental to your physical and mental health, and it can take a toll on your well-being.
Medical professionals consider alcohol to be poison, while many substances can actually alter the chemicals in your brain so that you become reliant on them.
Eventually, your body struggles to function without them, whilst at the same time these substances are harming you. Substance addiction can lead to serious health issues, including:
Strokes
Heart attacks
Lung disease
Lung cancer
Throat cancer
Breast cancer
It's not only your physical health that your addiction is causing harm to, but your mental well-being also. Addictions can cause stress, anxiety and depression. However, sometimes these are the reasons why people turn to drugs or alcohol in the first place.
When this is the case, you become trapped in a loop – you want to get away from stress or anxiety by consuming alcohol or drugs, but these substances worsen these mental disorders.
It may seem like an impossible situation, but going to rehab can help you free yourself from this loop.
As well as this, your personal life may have been damaged due to your addiction. If you have withdrawn from socialising with your friends and family, or have lied to them about how much alcohol you drink or drugs you consume, then these relationships become strained.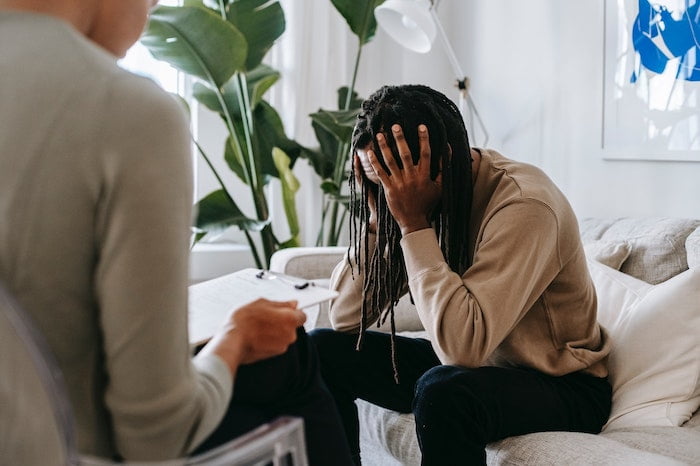 They may even become broken, and you might find yourself feeling lonely and hopeless. These emotions add a further burden to your mental health.
If your job has suffered due to your addiction, or if you have become unemployed, this can further harm your mental well-being as it leads to financial difficulties.
This added stress and anxiety, as well as struggling to maintain a daily routine with addiction, can make it difficult to find steady employment. This will only harm your health further.
Freeing yourself from your addiction will halt any further damage to your health, but this can be hard to do when at home. By going to drug and alcohol rehab in Burnley, you will get the treatment and help you need to allow your health to recover.
What Will Happen At Drug And Alcohol Rehab In Burnley?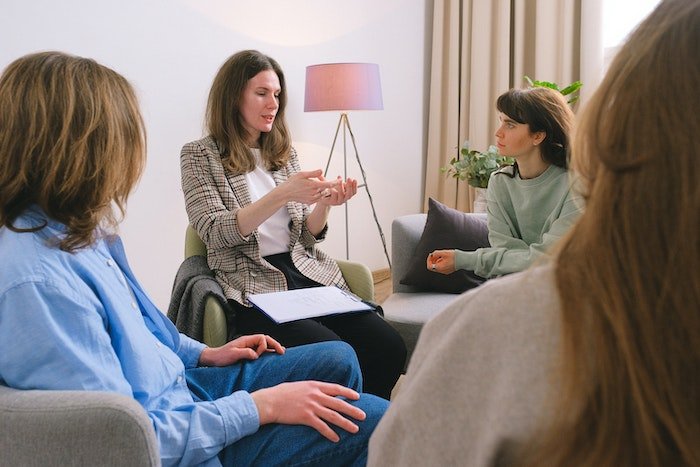 After you contact OK Rehab, you will go to a drug and alcohol rehab in Burnley to undergo a treatment plan that will be personalised to you and the type of addiction you are suffering from.
Your recovery plan will be divided into three steps: detox, rehabilitation and aftercare.
However, it's difficult to predict the length of time you will spend in rehab as this will depend on your addiction. This will be something we will discuss further with you when you get in touch.
1. Detox
Your time at drug and alcohol rehab in Burnley will begin with a ten-day-long detox programme. Under the supervision of a medical professional, you will cease your substance intake immediately.
The sudden removal of drugs or alcohol from your system can lead to withdrawal symptoms, which can range from mild to severe.
The extent to which you feel them will depend on the extent of your addiction, and which substance your body has heavily relied on.
Some of the milder withdrawal symptoms can include:
Mood swings
Congestion
Changes in appetite
Fatigue
Irritability or agitation
Muscle ache
Nausea
Runny nose
The more severe withdrawal symptoms may include:
Sweating
Sleeping difficulties
Hallucinations
Seizures
Shakiness
Delirium
Unfortunately, there is no way to predict what symptoms you'll experience, and if they will be mild or severe. Therefore, it's essential that a medical professional supervise your detox.
This way, your progress will be monitored and they can ensure that your system is cleaned as safely and painlessly as possible.
A supervised detox also has a better chance of being successful than detox alone at home, as you won't have access to drugs or alcohol to stop these symptoms.
2. Rehabilitation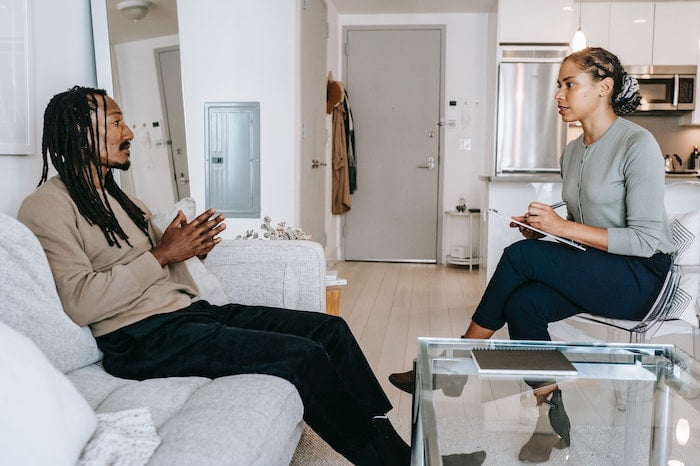 After you have cleaned your system from drugs or alcohol, you will move on to the rehabilitation stage of your treatment plan. This will consist of talking with a therapist about your addiction.
The benefit of this is that you will learn more about yourself and why you felt the need to rely on drugs or alcohol.
Whether it was from grief, trauma, or a mental disorder, you'll learn about positive coping mechanisms and decision-making so that you'll no longer feel the impulse to rely on drugs or alcohol when faced with these challenges.
The therapeutic treatments that you receive during your time in rehab will be tailored to your individual needs and recovery goals, and will be decided by your therapist. The most common forms of therapy include:
Talking to a therapist and exploring your thoughts and feelings can seem like a daunting step. However, your discussions will be kept confidential, and you will be able to build a trusting, respectful relationship with a therapist whose only goal is to help you.
Through these sessions, you will be given progressive methods of dealing with challenges and changes. With this, you will come to understand that drugs or alcohol won't help you, but these new methods will.
3. Aftercare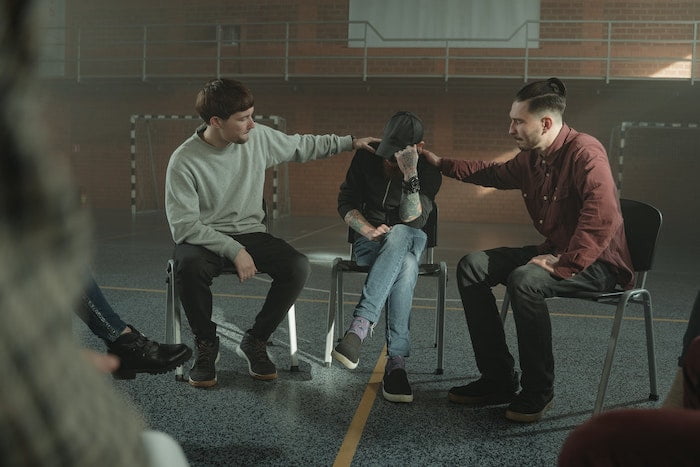 Completing your time at rehab is a rewarding and triumphant moment – but it can also bring worries and nerves. Returning home means that you'll also be returning to the daily environment and triggers in which you first became reliant on drugs or alcohol.
This can be worrying, and you may find yourself tempted to return to these substances.
However, your drug and alcohol rehab in Burnley won't let you go through this step alone. You'll be able to return to your local rehab centre for aftercare sessions that will be tailored to your individual recovery goals. Continuing your treatment from rehab, these aftercare sessions can include:
Group Therapy
Essential Skills Classes, i.e., cooking and finance management
With aftercare, you will gain confidence in yourself and your recovery, thereby strengthening your resolve against being tempted to have a drink or take a drug. Therefore, you'll be able to avoid relapsing and maintain your sobriety to enjoy a fulfilling life.
How Much Does Rehab Cost In Burnley?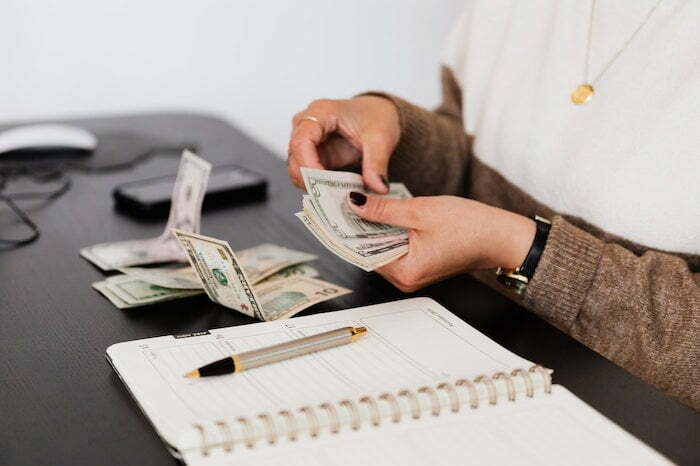 Inpatient treatment tends to incur more costs due to the greater overheads associated with providing accommodation, food and energy during clients' stay.
The average cost for residential rehab in the UK works out at approximately £500 per day, which represents a monthly outlay of close to £14,000 for treatment.
There can be a difference in costs between different rehab services though, with some charging £4,000 for a monthly stay whereas others may leave you with a bill of £40,000.
If you are seeking to pay for rehab yourself then you need to budget carefully and only be prepared to pay for essential treatment services.
For those clients who possess a greater budget, there are executive (luxury) rehab services that offer a comprehensive list of options to make your stay more comfortable.
This can cost upwards of over £75,000 a week and offer a range of recreational activities, personal chefs, butlers and a range of current medical technologies that can analyse several aspects of your biology.
How Long Does Rehab In Burnley Last?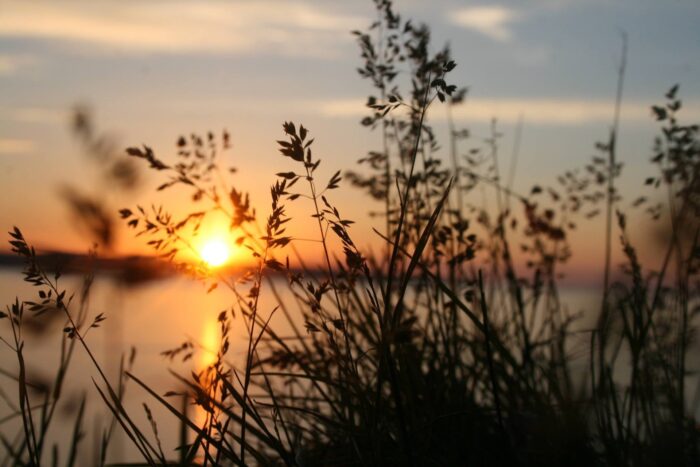 Anyone receiving rehab treatment is likely to be in rehab for 28 days, this is regarded as the amount of time necessary to engage with treatment, and process all the information necessary to enable recovery.
In some cases, however, clients who require detox treatment may have to stay for longer.
Detox treatment can take around 1-week, but anyone with an extremely severe addiction may be required to stay for up to 3 weeks to fully complete their detox.
This means they may be in rehab for 7-8 weeks in total as they will need to allocate 4 weeks for engaging with the psychological therapies and educational programmes.
Is Drug And Alcohol Rehab In Burnley Covered By Health Insurance?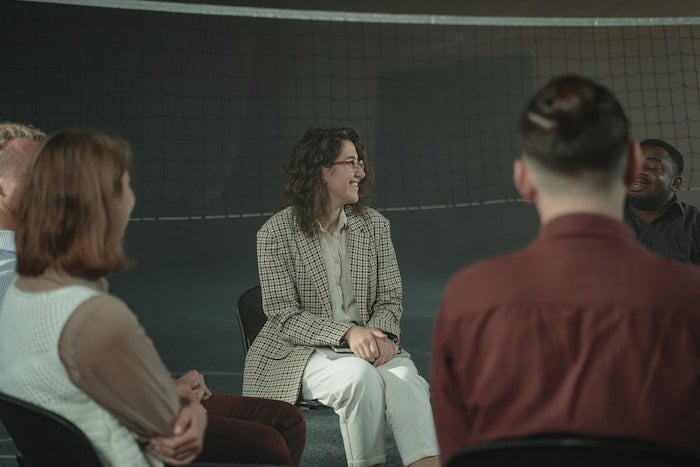 Many clients can cover a proportion of their addiction rehab treatment by taking out private health insurance.
How much they can claim towards their rehab treatment is set out by the specific terms and conditions in the individual health insurance policy that they have taken out.
BUPA is a main health insurance provider, and they are known for offering policies that pay for the cost of medical detox treatment, the time spent in rehab and for various psychological therapies that have been determined by their assessment.
It is unlikely that there will be a health insurance policy that will pay for luxury treatments.
If you are unsure about whether your policy qualifies for addiction treatment, it is best to contact your health insurance provider to ascertain the terms and conditions of your policy.
Is Drug And Alcohol Rehab In Burnley On The NHS?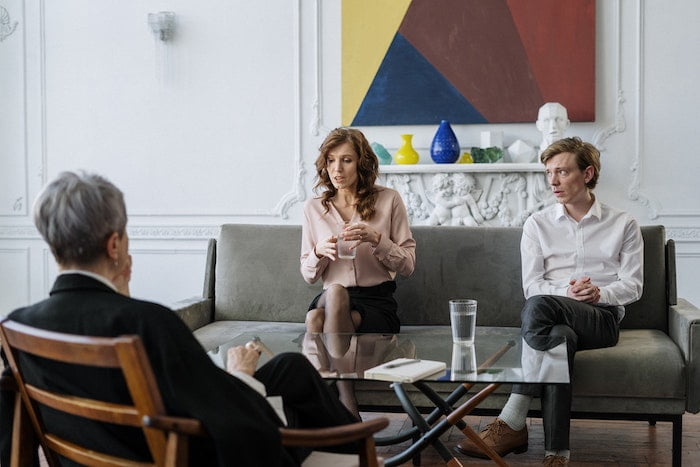 There is potential funding available from the NHS for rehab services, however it must be stated that this funding has been significantly reduced over the past 10 years.
There has been a steady increase in the number of people requiring treatment for both drug and alcohol addiction during this time, so there tends to be a limited number of places available for inpatient rehab treatment, as the bodies that allocate the funding are keen to encourage outpatient treatment.
This is because it is significantly cheaper, which means the awarding bodies can approve treatment for more people.
What Can I Do?
If you would like to apply for funding for addiction treatment, then it is important to talk this through with your GP who can put you on the list for funding and advise you about the process.
Only people with the most urgent needs will likely be awarded funding for inpatient treatment, however, it is still important to demonstrate commitment to your recovery and keep good records of all the effort and time you have put in which shows how determined you are to turn your life around.
This may include therapy sessions and workshops you have attended, and evidence of communication with key workers and social workers.
This will all help boost your funding application. Building good relationships with all health professionals can only enhance your application.
NHS vs. Private Addiction Treatment In Burnley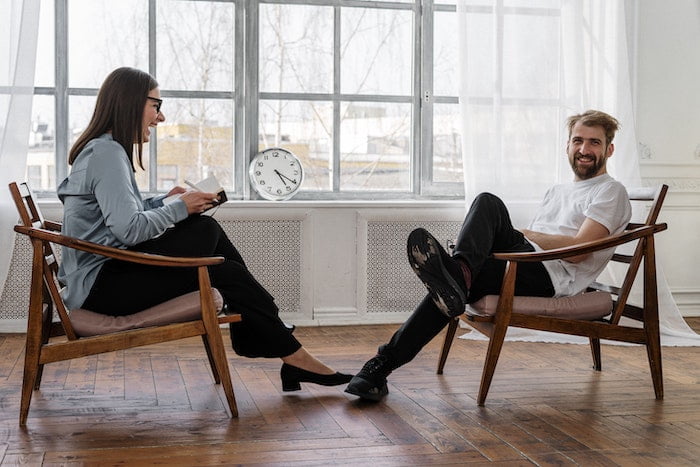 Having private financing to pay for treatment will mean you can pay for the exact treatment that you need which has been recommended on your treatment plan.
NHS funding will pay for quality treatment, but the same therapies tend to be recommended for all patients and therefore can ignore each person's individual needs.
Clients with a greater budget will be able to pay for more intense and frequent 1-1 therapy sessions, which are tailored to their own psychological needs and experiences.
For example, trauma is a debilitating psychological condition that requires specific therapy that will not be available through the NHS. This therapy may be essential in leading a client towards recovery.
Inpatient Or Outpatient Treatment In Burnley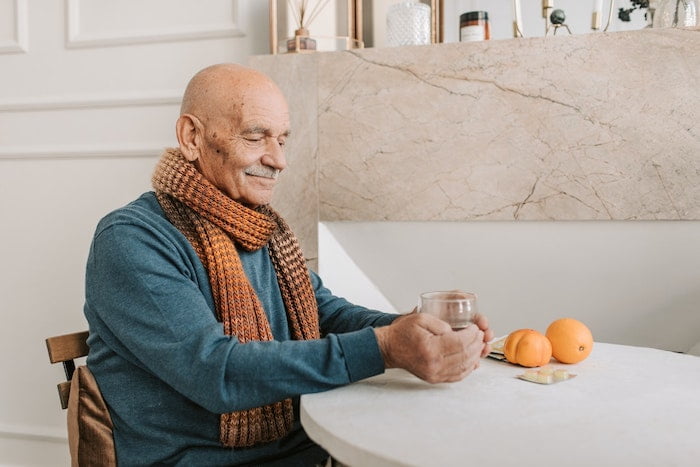 There are several rehab treatment services for substance misuse available in Burnley, working both in an inpatient and an outpatient basis.
Inpatient Treatment
Inpatient rehab requires clients to stay in a specialist residential location for around 28 days to engage in a range of medical (detox), psychological therapies and drug or alcohol education programmes to help them curb the addictive tendencies they have shown.
Inpatient treatment means clients can be monitored around the clock and be in a safe place if there are any medical and mental health emergencies, which is particularly important for those withdrawing from heavy alcohol consumption and for dual diagnosis patients.
Having inpatient rehab means that all the environmental cues from your usual surroundings that could activate your substance use will be removed and all rehab settings adopt a no drugs and alcohol policy.
This is essential for some clients who, because of the precarious nature of their health, cannot afford to relapse.
Outpatient Treatment
Everyone undergoing treatment on an outpatient basis will still be able to receive recognised and effective treatments. They will however be able to live in their own home, so their usual environmental triggers will still be present.
There is also a possibility to arrange home detox treatment with one of the local service organisers in the Burnley area, and there are many workshops that you can attend to boost your knowledge and develop your cravings management and relapse prevention skills.
It must be added with caution though that the relapse rate tends to be higher for those who receive outpatient treatment, probably because of the extra protection and monitoring provided by staff at residential services and also because it removes the negative influence of environmental triggers.
Rehab For Cocaine In Burnley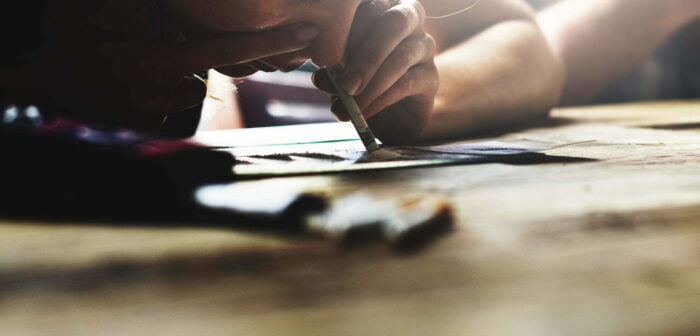 People take cocaine for the high levels of euphoria and energy they obtain when taking the drug, however, this can develop into a strong psychological addiction as they continuously seek to experience these feelings.
Rehab centres in Burnley have all the skills and resources available to treat cocaine addiction. There is no medical detox procedure available for cocaine due to the structure of its chemical compounds and how they affect the brain.
Therefore, any withdrawal symptoms that people may experience when coming off the drug will be managed by medication and various withdrawal management techniques, both of which the medical staff at our rehab centres will advise on.
All clients going through cocaine rehab will receive emotional support, encouragement, and regular monitoring during their stay.
There will also be a range of psychological therapies and drug-education sessions for them to get involved with which will provide them with the skills and knowledge to find their path to recovery.
Rehab For Heroin Rehab In Burnley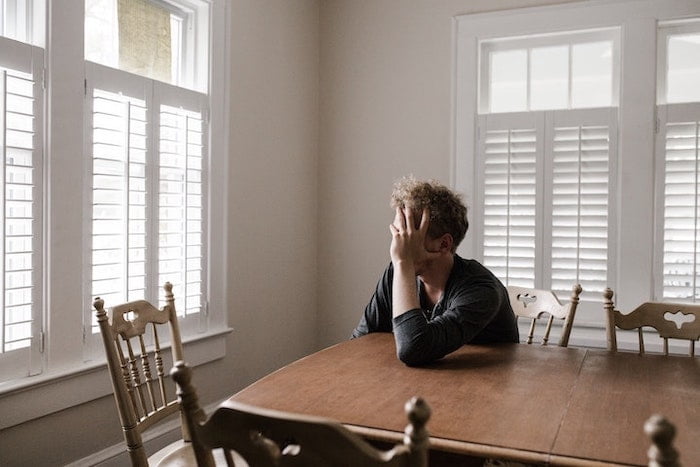 Heroin is part of the opioid drug category and is a highly addictive and harmful drug.
Luckily our rehab clinics in Burnley have incorporated first-class, reliable treatments into their heroin rehab programme, which can be split into two phases.
The first phase consists of detox treatment, which utilises substitute drugs such as methadone to slowly decrease the amount of heroin in your body.
Methadone is a slow-release drug and so only needs to be taken once a day to prevent withdrawal symptoms and slowly get rid of the drug from your body.
Once this has been completed then clients will start to follow their programme of individual counselling, group therapy and any other relevant psychological interventions that their treatment plan may include.
Rehab For Cannabis In Burnley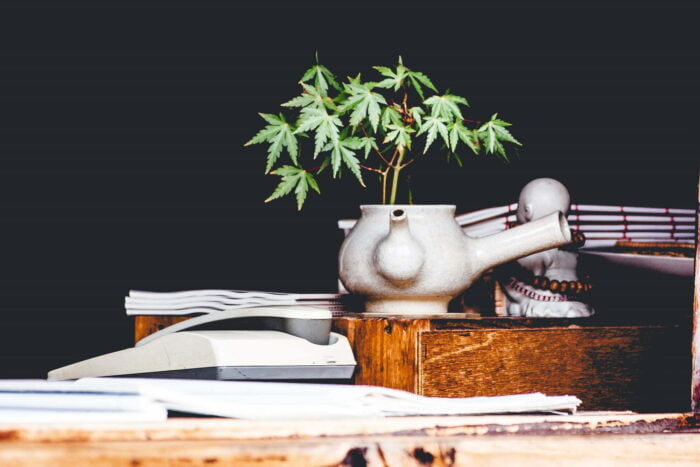 Cannabis is a highly consumed drug in the UK, so rehab centres in Burnley have a great deal of experience in helping clients work through their cannabis dependence.
Cannabis is not considered as addictive as other drugs, but long-term cannabis use can severely disrupt our cognitive and emotional life.
As cannabis is not physically addictive there is no medical detox treatment available.
Regardless, cannabis users who try giving up the drug may find themselves having mild to moderate withdrawal symptoms and if these become too uncomfortable, our medical team will be able to recommend specific medications that will help reduce these symptoms.
You will receive specialist advice on how to deal with the withdrawal symptoms and there will also be a range of psychological therapies on offer to help you process all the emotional issues that led to your taking cannabis.
Types Of Therapy Available In The Burnley Area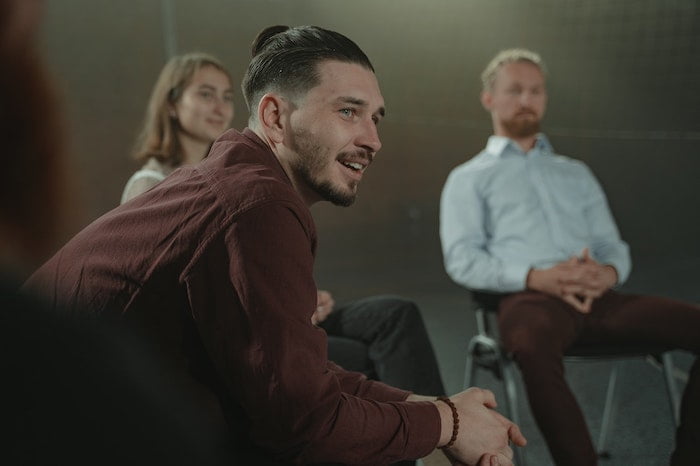 There are several psychological therapies we can offer clients that we can deliver as part of their treatment programme.
Cognitive Behavioural Therapy
According to the CBT model, unhelpful thought patterns and inaccurate beliefs can cause people a great deal of anxiety which may negatively impact the quality of their day-to-day functioning and lead to low self-esteem.
CBT will help people to train their minds to think more positively about themselves and to gain a more realistic interpretation of events that happen to them rather than automatically blame themselves.
Dialectical behavioural therapy (DBT)
Many substance users have difficulties dealing with uncomfortable emotions and tend to act out by taking substances when they experience such challenging feelings.
Engaging in DBT will help clients to develop the psychological skills to deal with these difficult feelings, once practised in the safety of the therapy room they can be implemented in real-life situations.
Brief Intervention Counselling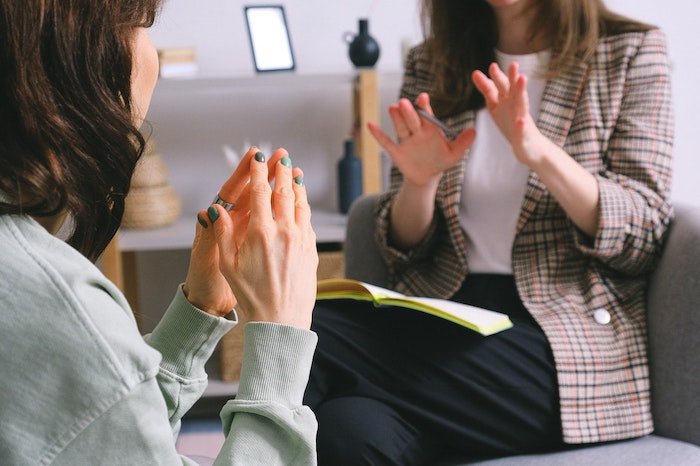 Brief Intervention Counselling plays an important role in facilitating behavioural change.
The role of the therapist is to impart important information to the client about the consequences of their substance use.
This will lead to a discussion between therapist and client where they can enter a dialogue about the client's concerns regarding the level of their substance use and explore all the options open to them should they wish to change.
Motivational interviewing (MI)
Motivational Interviewing is a key resource in the therapist's toolbox as it enables them to help their clients overcome any psychological obstacles, they possess that may lower their motivation levels.
When receiving treatment it is common for clients to go through periods of resistance and reluctance, but by building a strong relationship with their clients and showing empathy, therapists will access their knowledge base to help their clients overcome these barriers and make positive strides forward.
Holistic Therapies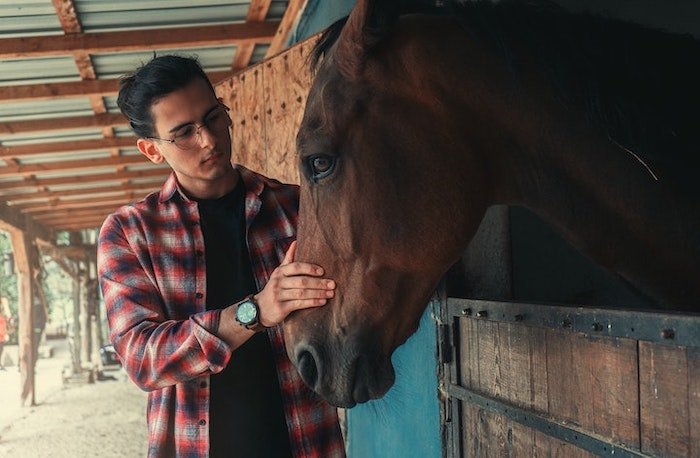 As well as the traditional talking therapies drug and alcohol rehab services in the Burnley area, use many holistic therapies to offer their clients a range of different treatments.
Creative-Based Therapies
Creative therapies such as art and music therapy offer a different perspective on addiction treatment when compared with older and more established forms of talk-based therapies.
Not everyone can express their feelings verbally in a counselling setting, as individuals we all have preferred ways of processing information and expressing ourselves.
Art therapy allows people to communicate their feelings using the visual pathway in the brain whilst music therapy uses concepts such as melody and rhythm to enable people to release the negative impact of traumatic experiences and unresolved emotions.
There is a strong link between trauma and substance misuse, and creative therapies offer a unique way of helping people process and overcome the traumatic events that have happened to them.
Equine/Animal-Assisted Therapy
Equine therapy involves engaging in sessions with a horse and an equine therapist who will be able to explain the reasons why the horse behaves towards you as it does during the sessions.
Animal-assisted therapy has proven useful in helping clients cope with negative emotions, improve their interpersonal skills, in recognising the importance of establishing boundaries and learn the importance of trust.
Adventure Therapy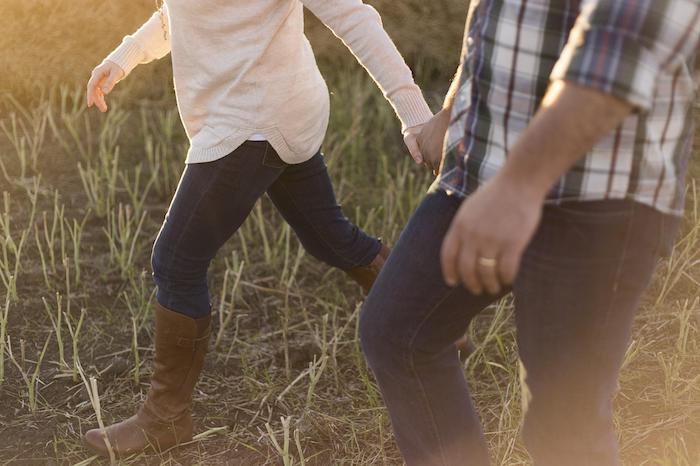 Adventure therapy is a recent addition to the holistic treatments available at rehab centres in the Burnley area.
This form of therapy occurs in outdoor settings where participants take part in a range of activities designed to boost their self-confidence levels and to provide them with the experience of working in a team. This has been proposed to enhance their social skills and their ability to appreciate the perspectives and opinions of others.
Group Therapy
Everyone attending rehab will be encouraged to participate in group therapy sessions, this will help all group members obtain valuable feedback from each other and the therapist about their unconscious communication style and the way they relate to others.
Group therapy can also help improve people's social skills by enabling them to develop empathy and concern for others and realising that there are other opinions and perspectives present rather than just their own.
Being part of a group also provides clients with a feeling that they belong, which was identified by Maslow as a core human need.
One-To-One Counselling/Therapy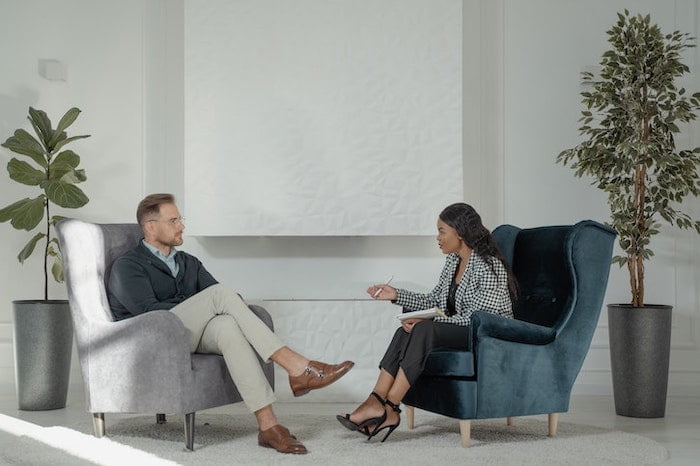 Receiving regular one-to-one counselling sessions during your stay in rehab will help you come to terms with all the significant experiences in your life which have caused you a great deal of psychological distress and led to substance misuse.
The counsellors you work with will show a lot of empathy as they help clients talk through the traumatic experiences in their lives and empower them to make the choices necessary to move away from taking substances and build a new life.
Family / Systemic Therapy
A chaotic early family life with a low-quality attachment and unhealthy communication patterns between family members can have a hugely negative effect on people and set the foundation for future substance misuse to develop.
The systemic approach adopts the view that all family members are part of a system and any disruptions to the system can affect the mental health of its members. If one member of the family has a problem, then all other members are also affected.
Family therapists working with families seek to analyse family interaction patterns to try and identify any blocks in communication and then help them to overcome these.
Co-Dependence Therapy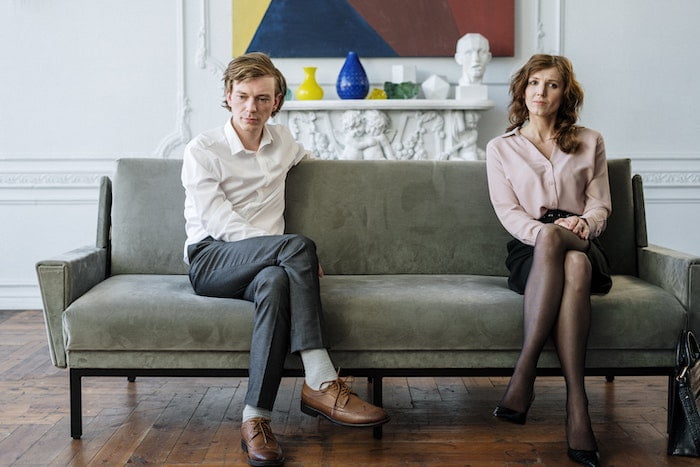 People who develop co-dependent behaviour need support to help them form better relationships with people and to help them find out what their own needs are, as they tend to neglect them by focusing too intensely on the needs of others.
Having therapy will help co-dependent people value their worth as individuals and will help them find out what their wants and needs are.
Therapists will try and change their core cognitive beliefs to help them become more assertive, which will enhance their self-esteem.
The 12-Step Programme
Following the 12-step programme is a key component of all clients' treatment plans, and this can be carried out individually with a therapist or in groups, and also in less formal meetings with your peers.
The 12 steps consist of a range of psychological deliberations that people will be expected to focus on to help them achieve abstinence from taking substances, for example acknowledging their powerlessness over a substance and identifying their character flaws.
Co-Occurring Disorders At Rehab In Burnley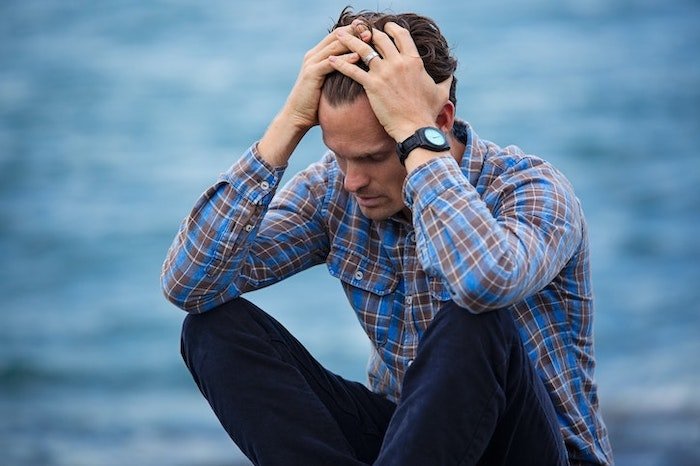 There are many dual-diagnosis patients receiving rehab treatment for drug and alcohol addiction. Dual-diagnosis patients have been diagnosed with other mental health conditions such as depression, anxiety and schizophrenia as well as addiction.
There are many forms of SUD and several mental health conditions, and they all interact differently with each other.
Rehab staff will need to receive a complete medical and psychological profile of each client so they stand the best chance of developing a treatment plan that effectively treats the SUD and mental health condition of each client.
This has been reported to be more effective than focusing on one condition at a time and ignoring the other condition.
How Rehab In Burnley Helps With Relapse Prevention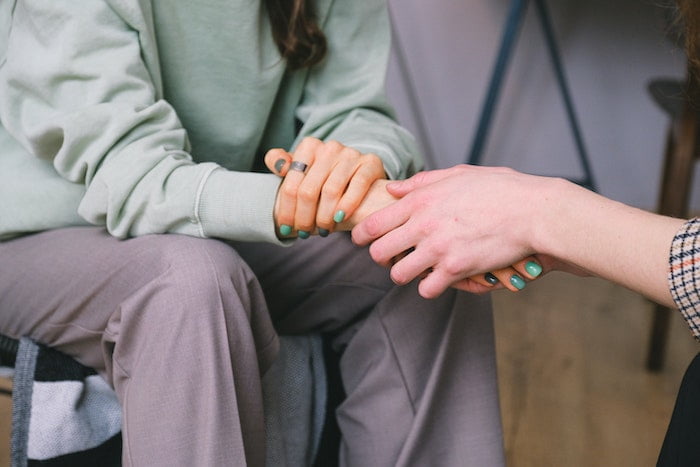 An integral part of everyone's educational rehab programme involves the acquisition of relapse prevention skills, which aims to provide the client with a range of cognitive and coping skills to ensure they do not slip back into the habit of taking substances.
This is carried out in conjunction with a therapist who will encourage each client to think of all the high-risk situations that they may encounter in their lives that may make them vulnerable to relapsing.
These could be, for example, attending work functions or meeting a certain group of people who usually apply social pressure.
The key part to RP is to anticipate which future situations may make people vulnerable to relapsing, and once these have been identified then strategies can be put in place to reduce the relapse risk. Clients will also be shown how to improve their ability to manage both strong cravings and emotions.
Aftercare In Burnley Once Rehab Has Been Completed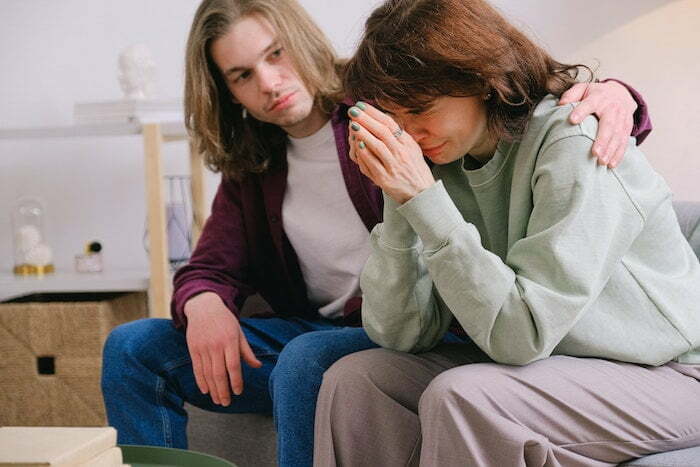 The rehab centres we work with in Burnley can offer aftercare services to monitor your progress after you have finished your treatment programme.
Other organisations provide support for clients who have completed their treatment programme.
It is important to keep attending the support groups you have been to since you decided to begin your treatment journey. as these provide strong psychological foundations for people to continue their progress.
Family members of substance users can attend Al-Anon Meetings to receive support from other family members who share their experiences. This will help provide the psychological resilience necessary to understand and support your loved one.
SMART recovery offers an online training programme to help develop and maintain the psychological skills needed to resist cravings and handle challenging emotions, they will also help you focus on your personal development.
Outpatient Treatment via a local Drug & Alcohol team in Burnley
The main local services providers in the Burnley area (e.g. charities, local NHS services) still run several drug and alcohol classes that provide information and advice for people recovering from substance use.
Recovery is a long-term process, so there will still be group and therapy sessions for anyone seeking to cement the good work they achieved whilst in residential rehab.
Contact OK Rehab Today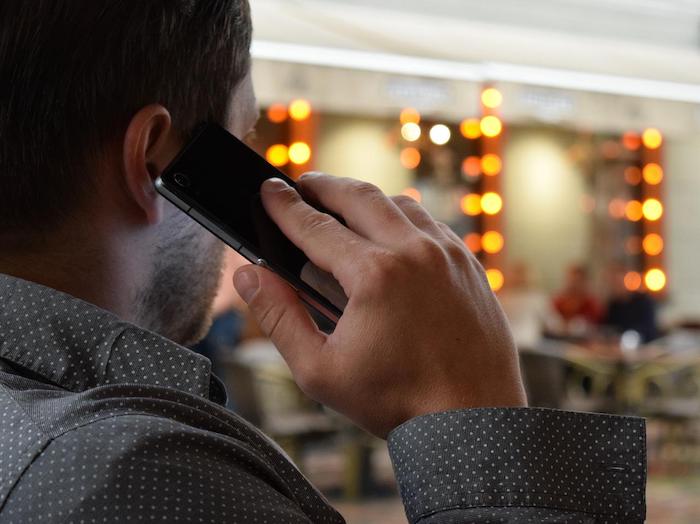 Admitting that you have an addiction can be a challenging and difficult moment, which means that you may be reluctant to reach out for help.
However, our team at OK Rehab want to help you recover from your substance addiction so that you can enjoy a happier, healthier life. In fact, our team understands your struggles as many of us are recovering from addictions as well.
Therefore, we know that this can be a sensitive and worrying time for you.
However, we are committed to finding the right treatment in Burnley for you. We'll guide you through every step, such as advising you on how to prepare you for rehab, and we'll talk you through budgets and costs.
You can call us on 0800 326 5559, or send us a message via our contact form.