If you live in Cambridge and you are dealing with drug or alcohol dependency, OK Rehab can help.
To be addicted is to be physically and mentally dependent on a particular substance.
Consequently, if you find that you cannot go a day without a certain substance, that is an addiction.
Often, this involves the inability to do everyday activities without thinking about the substance, as well as relying on it to bring you pleasure.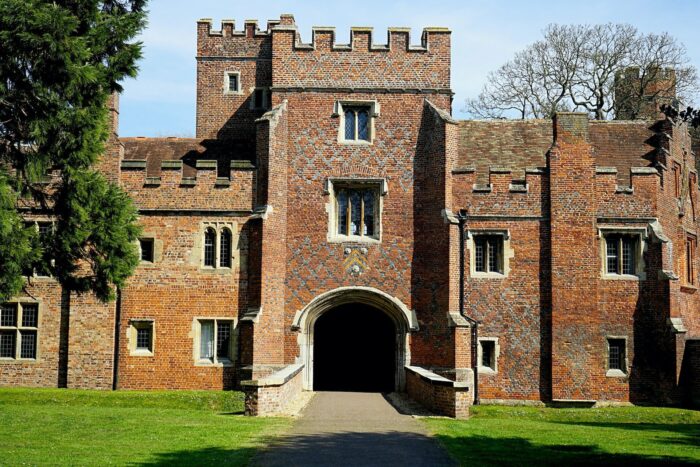 Addiction affects both our minds and bodies. Physically, we may experience fatigue and insomnia. Mentally, there are a range of negative symptoms including low self-esteem, paranoia, constant changes in mood and persistent forgetfulness.
Without treatment, these symptoms will not get better. Continuing to repeat the bad habit of drug or alcohol consumption only strengthens the symptoms, as well as creating new issues such as the breakdown of relationships, poor mental health, and problems with employment.
Fortunately, with the help of a professional, you can tackle addiction sustainably. OK Rehab is here to help you say goodbye to the burden of addiction.
Call us today on 0800 326 5559 to find out about rehab services in Cambridge
Addiction Statistics In Cambridge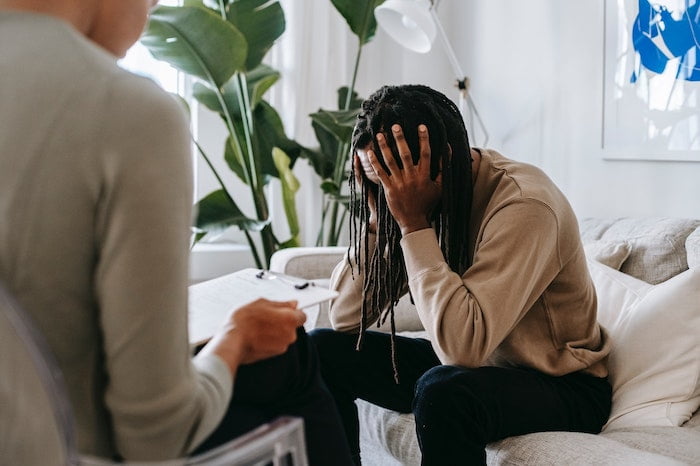 Hospital admissions for alcohol-specific conditions in Cambridge were reported as being 880 per 100,000 people in 2016/17, which was higher than the nation average at 563 cases per 100,000 people.
This was also higher than the rate for the country of Cambridgeshire, which recorded 524 cases.
In terms of alcohol-related hospital visits, Cambridge registered 2,400 cases per 100,000 people which was a higher rate than England (2185) and Cambridgeshire (2137).
The figures for Hospital admissions for mental and behavioural disorders as a result of high alcohol use was recorded as being 495 cases per 100,000 people in Cambridge, which was significantly higher than both England (367) and Cambridgeshire (299).
Cambridge over recent years has had problems with county lines drugs gangs becoming more prevalent in the city and the surrounding areas.
This has led to a significant increase in drug use in the area, and the violence, aggression and many other crimes associated with this problem.
To learn more about the devestating impact of addiction in Cambridge and what can be done to stop it, call our team on 0800 326 5559
Taking The First Step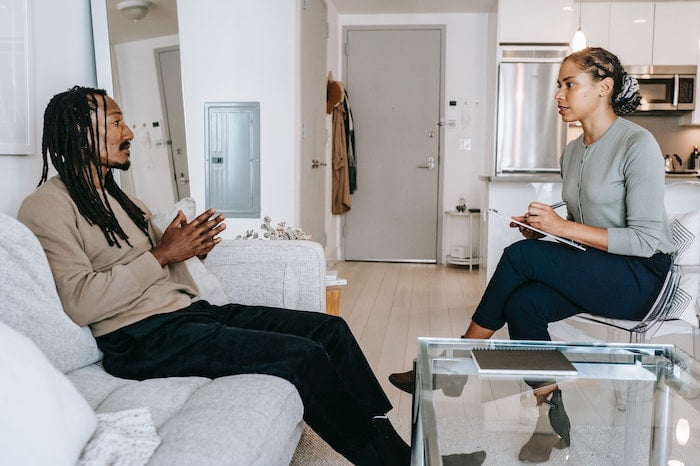 Addiction causes many people to live in denial, so recognising that you have a problem is certainly something to be celebrated.
However, in order to see change, you need to take action.
Many people attempt to do this alone, but recovering independently is proven to be ineffective owing to the lack of professional support.
Contacting the NHS is a good start, but the long waiting lists mean that it can be an incredibly slow process.
OK Rehab recognises the urgency of recovery, and so we pride ourselves on providing our customers with immediate help.
We are a team made up of inspiring individuals who have often experienced drug or alcohol dependency themselves. We understand how intimidating the first call can be, but our staff are incredibly compassionate and deeply knowledgeable.
As soon as you make the call, we will begin to make a start on getting help for you.
First, we will discuss your experience with addiction and ask questions to better understand your situation.
Then, it's time to explore treatment options with you.
Thanks to the abundance of resources in Cambridge, there is plenty of choice when it comes to treatment centres, from residential rehabs to outpatient clinics. Together, we will find the best option for you and arrange a suitable start date.
To kickstart your recovery journey in Cambridge, call our team today on 0800 326 5559
How Do I Know I'm Addicted? – The CAGE Questionnaire For Addiction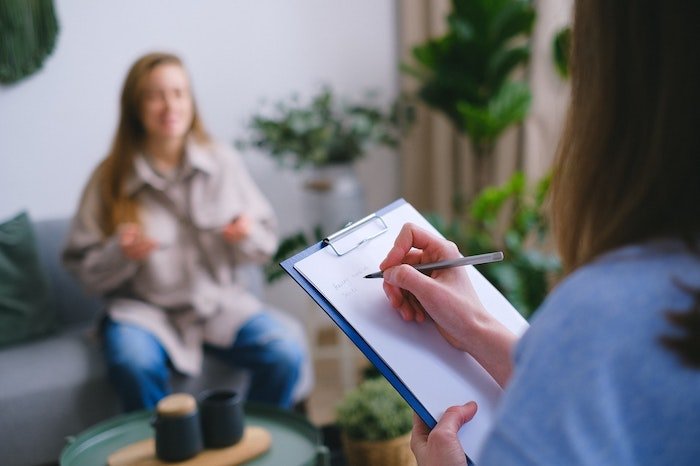 The CAGE questionnaire is a resource that will help people assess whether they may be on the cusp of becoming addicted or if they may be there already.
Four questions appear on the CAGE questionnaire, and if respondents reply YES to two or more of those questions, then it is recommended that they seek a more in-depth assessment of their current situation, as they may require treatment before their condition reaches a critical point.
The 4 questions that feature on the CAGE questionnaire are:
Does the person feel that they need to significantly reduce their substance use?
Does it irritate them when people voice disapproval of their drinking/drug taking?
Does the person have any guilt over their substance-taking behaviour?
Has the respondent ever drunk alcohol or taken drugs in the morning to alleviate anxious/stressful feelings?
Pre-Rebab Steps: Intervention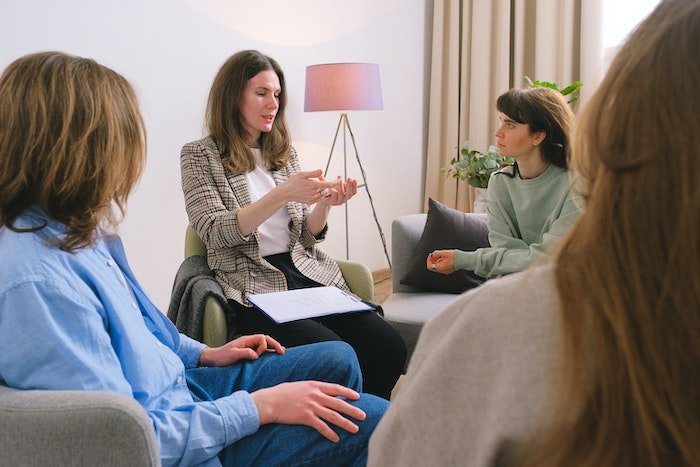 Requesting the expertise of professional intervention services is a realistic option for families who are unable to persuade their relatives into receiving treatment, despite the obvious harm it is doing to their health.
Professionals who carry out interventions for families can draw on behavioural research to formulate a plan that will be able to influence the targeted family member to contemplate how their behaviour is impacting them, and those close to them.
This will eventually lead them to the realisation that they may need to seek professional help to deal with their excessive drug/alcohol intake.
One intervention strategy available to carry out is CRAFT, this approach uses features of behavioural psychology to shape the behaviour of the family member who needs treatment.
The consultants who use the CRAFT approach will coach the family members to respond in particular ways to the behaviour of the substance user.
The behaviourist principle of operant conditioning is applied as family members will be encouraged to reward behaviour that they see as desirable and rebuke behaviour that is not.
For example, a relative may refuse to spend time with their family member if they have engaged in drug taking, but respond favourably on occasions where their family member has resisted the temptation to take substances.
For help and guidance holding an intervention in Cambridge, call our team on 0800 326 5559
Treatment Options In Cambridge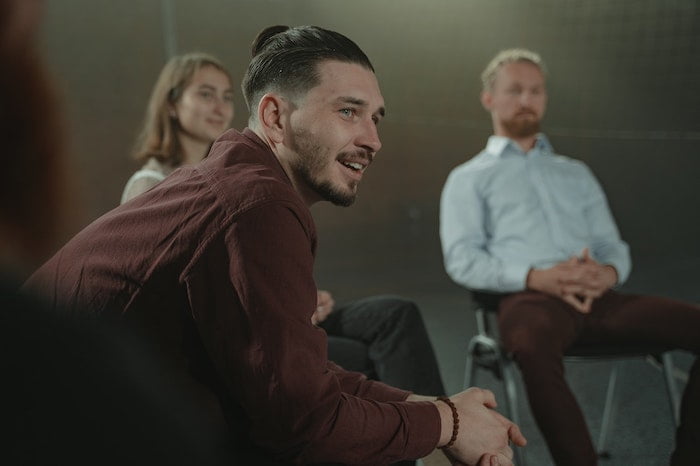 There are three main options for treatment in Cambridge and they each come with their respective benefits and drawbacks.
Firstly, we have outpatient clinics. These are centres that you travel to each day for detox and therapy, as opposed to living in the centre. This is a great option if you struggle with a mild addiction and are less in need of 24/7 help.
Sometimes, patients combine outpatient clinics with other options.
For instance, you could attend a residential rehab centre for a month and then use an outpatient clinic as your base for aftercare. On the other hand, if you choose to do a home detox, you could pair this with travelling to an outpatient clinic where you are helped by professionals.
Secondly, there is the option of home detox. Again, this is recommended only for those who suffer from a mild addiction. Home detoxes are less time-consuming and less expensive than the other options, making them desirable for many people.
What's more, with a home detox, you can rely on the support of your family, which may make for a more comforting experience.
However, the drawbacks are extreme, as home detoxes are very likely to result in relapse owing to the lack of medical staff or therapy.
Finally, the option we recommend the most is residential rehabilitation, which involves living at a treatment centre for around a month. We will explain exactly how residential rehab works below.
Regardless of the type of treatment you opt for, you can expect to undergo detox and receive therapy.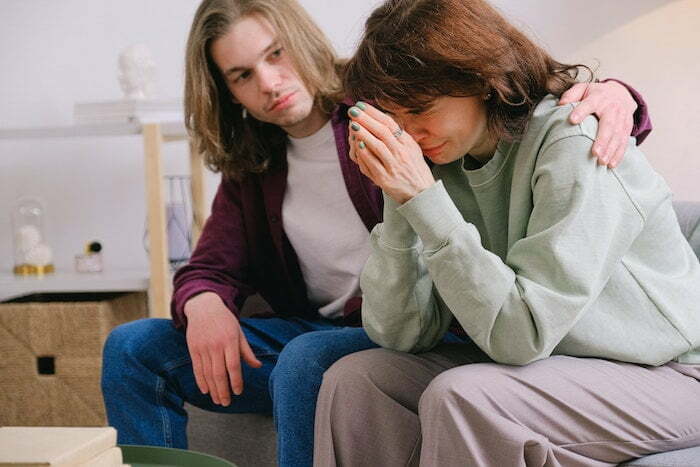 Detoxing involves the withdrawal of toxic substances from your body, which can, unfortunately, result in withdrawal symptoms ranging from mild nausea to seizures.
In a residential rehab or outpatient clinic, nurses will be available to monitor these symptoms and prescribe medication for any complications.
Following the detoxification process, you will begin your rehabilitation.
This involves promoting your general well-being through exercise, leisure and healthy eating. Therapy also makes up a significant part of rehabilitation, as it encourages you to reflect on the origins of your addiction, which often results in a better understanding of it.
For more information about the recovery process in Cambridge, call us on 0800 326 5559
What Happens At Residential Rehab In Cambridge?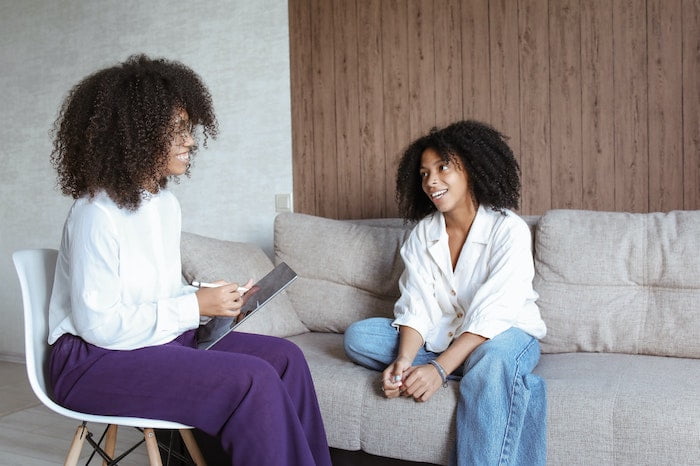 Residential rehab is a popular treatment option as it boasts high success rates.
If you select this option, you could be living in the serene Cambridge countryside for 28 days (or more depending on your situation).
At residential rehab in Cambridge, you will enjoy a range of therapeutic facilities. For your exercise needs, you have access to a gym, sauna and steam room. In terms of recreation, there are horse stables and a fishing lake to profit from.
Additionally, all residents share a communal lounge area with a television for films and TV. WiFi is available throughout the centre.
You can choose to stay in a single or double room with an ensuite, and you will share a kitchen and dining room with other residents.
As you progress through rehab, a team of psychiatrists, psychologists, nurses and addiction specialists will work with you to promote your recovery. You will also be supported by other residents in activities such as group therapy. Another vital source of support may be your friends and family, who are able to see you during visiting times.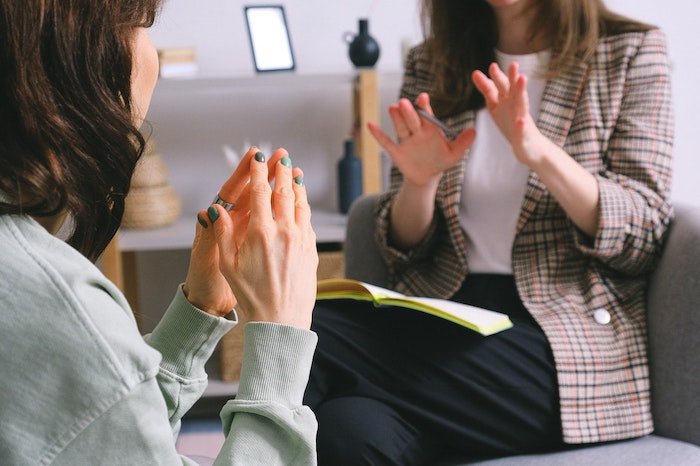 In terms of your treatment, it is based on a personalised programme that will be created following your admission.
This programme is made up of strategies to improve your chances of recovering that is specific to you and your addiction.
As you come to the end of your time in rehab, you will begin to craft a relapse prevention plan with the professionals. You know yourself best, so you can think about potential triggers that may arise at home and develop ways to ensure these do not damage your sobriety.
The main way that you will maintain recovery is through continued therapy, which is part of your aftercare plan. You will also have access to a helpline which allows you to contact the centre in times of need.
To learn more about Cambridge residential rehab, call our team today on 0800 326 5559
How Much Does Residential Rehab Cost?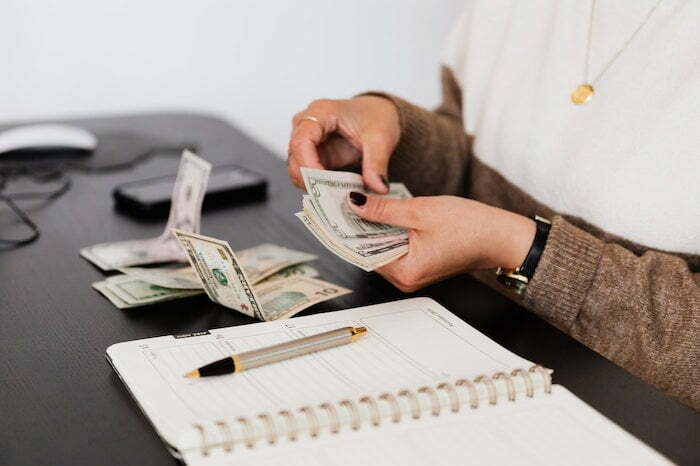 Your rehab experience is personal to you, and therefore the price is also personal. It depends on a wide range of factors including the length of your stay, the types of treatment you receive, and your choice of room.
Generally, for a 28-day stay – which is the norm – you can expect to pay between £6,000 and £12,000.
Shorter stays are evidently cheaper, so a 10-day stay may cost between £2,000-£6,000.
A cheaper alternative is the home detox, which tends to cost around £1,500. Again, we would only encourage you to elect for a home detox if your addiction is mild, otherwise it is likely to result in failure.
Remember that OK Rehab is here to help you find a centre that caters to your needs, so we can select rehabs that are at the lower end of the price scale if necessary.
We can discuss specific prices in our phone call, so do not let these general predictions deter you from getting the help you need.
Is Drug And Alcohol Rehab Covered By Health Insurance?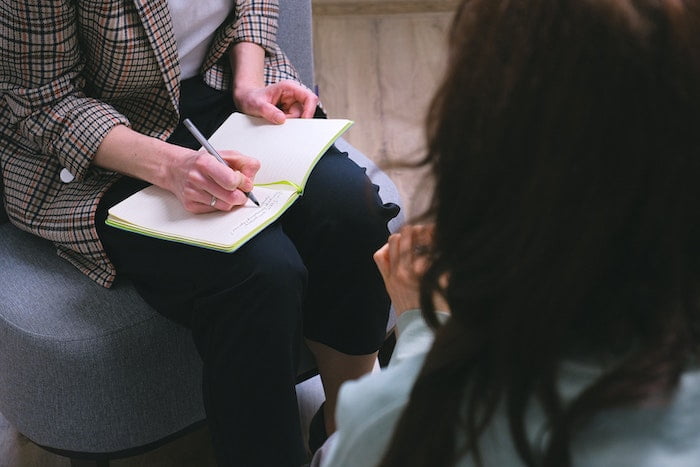 Whether or not drug and alcohol rehab is covered by health insurance is entirely dependent on the type of policy you have taken out with your medical insurance provider.
There are health insurance policies out there that can cover the cost of various treatments associated with substance dependence such as medical detox procedures, psychological therapies and a 28-day stay at a specialist residential rehab unit.
It is unlikely that any policy will cover treatments that although beneficial, will not be deemed as essential, for example, adventure therapy and masseurs.
The renowned health insurance provider BUPA does offer policies that can cover those forms of treatments.
It is important to establish the precise terms and conditions of any policy that you intend to take out or you already have, as this will help to prevent any area of dispute later on.
If you are taking out a health insurance policy and you would like it to include treatment for drug and alcohol rehab, you must find out exactly what treatment will be covered by the policy and what won't be covered, and how much it costs to upgrade a policy so that it includes what you require.
For more help and adive on using insurance to pay for rehab, call us today on 0800 326 5559
Is Drug And Alcohol Rehab On The NHS?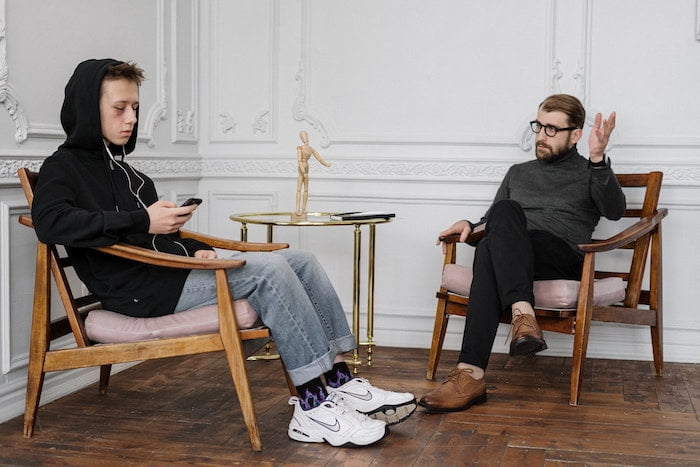 The NHS ethos dictates that everyone in the UK is entitled to treatment for any medical condition that they have been diagnosed with and substance use is not an exception.
However, due to a reduction in the funding provided for addiction treatment over recent years, not everyone will receive the treatment that they feel they need.
It is, therefore, more likely that any funding that is approved will be more likely to pay for outpatient treatment as it tends to be less expensive than inpatient treatment in a residential setting.
Free and NHS run services in Cambridge include:
1. Change Grow Live Cambridgeshire
Address: Mill House, Mill Road, Cambridge, CB1 3DF
Telephone: 0300 5550101
Website: https://www.changegrowlive.org/drug-alcohol-service-cambridgeshire/cambridge
2. Cambridge CAMHS
Address: Brookside Family Consultation Clinic, 18a Trumpington Road, Cambridge, CB2 8AH
Telephone: 01223 465100
Website: https://www.cpft.nhs.uk/service-detail/service/child-and-adolescent-mental-health-services-camhs-63/
3. CASUS
Address: 152-154 Mill Rd, Cambridge, CB1 3LP
Telephone: 01223 214614
Website: https://www.cpft.nhs.uk/search/service/cambridgeshire-child-and-adolescent-substance-use-service-casus-180/
4. Turning Point – Cambridgeshire and Peterborough
Address: Office 44 Pinnacle House, Newark Road, Peterborough, Cambridgeshire, PE1 5YD
Telephone: 01733 857870
Website: https://www.turning-point.co.uk/
NHS vs. Private Addiction Treatment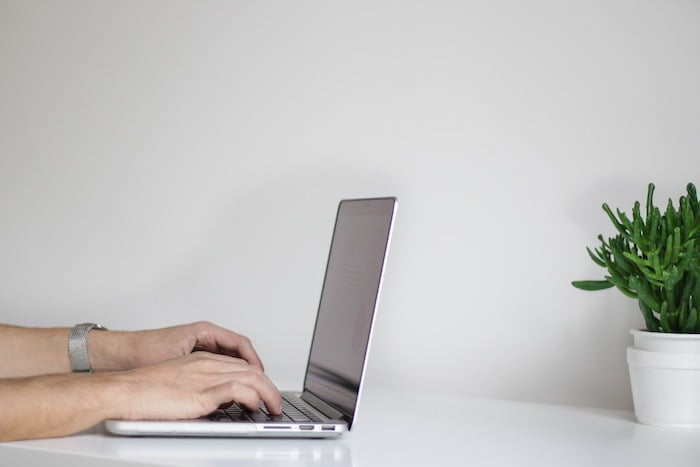 NHS
You may be able to obtain partial funding for residential treatment, but you need to show evidence of why you are deserving of this funding and provide evidence that demonstrates your motivation and commitment.
There is a long waiting list of people seeking funding for addiction rehab, so it is important to consult with your GP to discuss your options and formulate a plan should you wish to apply for funding.
Those who receive funding for outpatient treatment will be able to access psychological therapies (individual and group), educational programmes and detox treatment if required.
As it is funded treatment it is unlikely every individual will be able to access the specific psychological therapies that their assessor recommended.
Private Treatment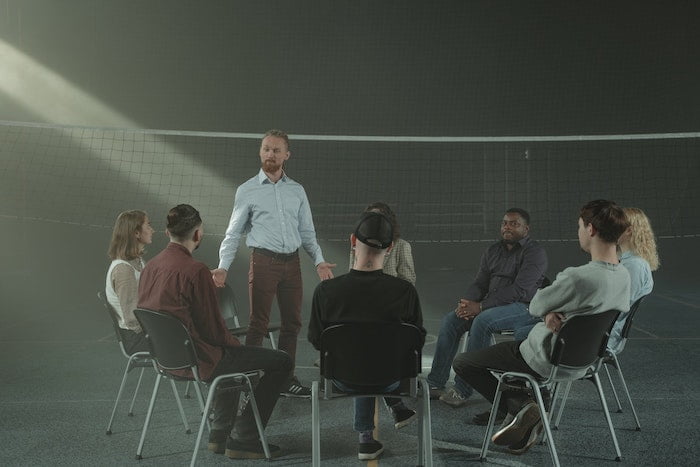 Privately funded clients need to allocate their budget wisely and ensure that the essential components of treatment are prioritised if they are on a tight budget.
Those clients that have a higher budget will be able to afford most of the recommended psychological interventions on their proposed treatment plan, some of which may not be covered by NHS funding.
This means they can also afford to have more 1-1 therapy sessions.
They will also be able to enjoy more recreational activities and have access to superior medical technology to improve their health. Although it must be added that this does not guarantee success if they do not show total commitment to their recovery.
For more guidance choosing between NHS and private rehab, call our team on 0800 326 5559
How Long Does Rehab Last?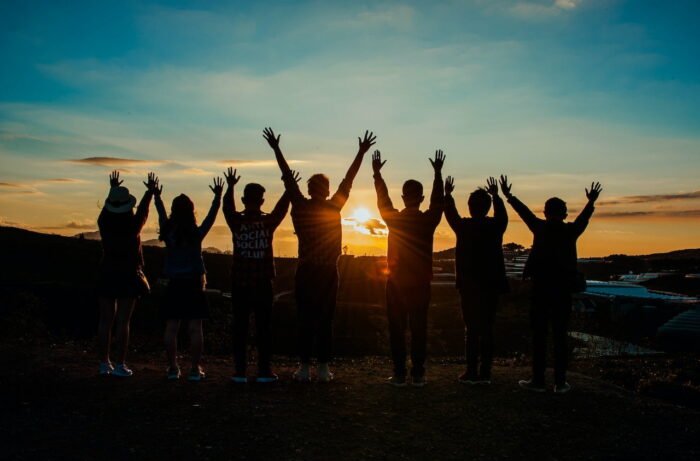 Anyone who has entered programme for residential rehab for addiction can expect the treatment to last for 28 days
Some people may be required to stay for longer, particularly those clients who have been prescribed detox treatment to help reduce their physical dependency.
The majority of detox treatments will last for around 1 week, however any clients that have been diagnosed with severe alcohol or opioid dependence may find that it takes a couple of weeks longer to perform their detox procedure.
Withdrawing from alcohol can be potentially life-threatening so extra care must be taken to ensure that clients going through an alcohol detox do so safely.
It is also worth noting that people with severe opioid dependence may need up to three weeks to complete their detox treatment. Once this has finished they can then begin their 4 weeks of psychosocial and educational programmes.
Alcohol Detox & Rehab In Cambridge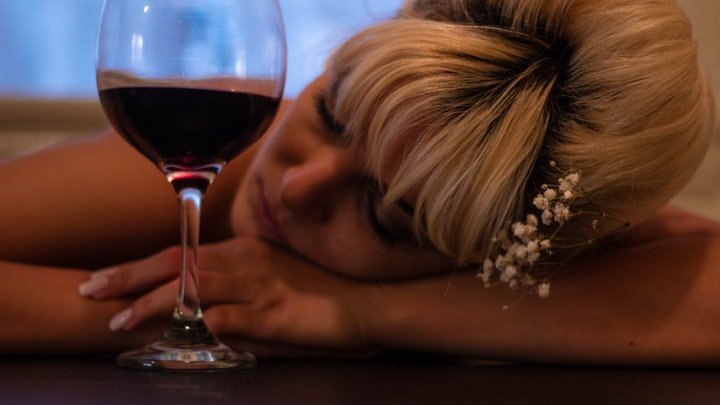 Alcohol Withdrawal Symptoms
Alcohol has a depressive effect on the central nervous system, and if consumed over a long period it can also harm a person's cardiovascular system.
Anyone who consumes large amounts of alcohol over a long period will build up a tolerance to it, which means that they will need to drink more alcohol to experience the same effects as they initially experienced
If a person then stops drinking, their central nervous system is thrown into a state of confusion which will result in them experiencing withdrawal symptoms.
These withdrawal symptoms include headaches, anxiety, insomniaand depression.
However, unlike other drugs withdrawing from alcohol can have its dangers as there is a potential for patients to experience seizures when withdrawing from heavy periods of alcohol use.
The rehab centres that offer treatment for alcohol misuse in Cambridge tend to use a drug called Librium which is very effective in helping reduce the level of alcohol in a client's body, but also has the added safety of protecting the client against the threat of seizures and tremors.
Drug Rehab In Cambridge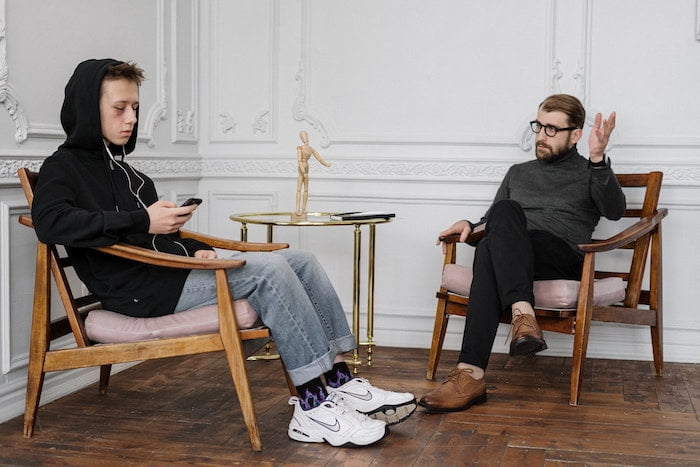 We work with many rehab services in Cambridge that have developed first-class medical and psychological services to treat cocaine, heroin and cannabis addiction.
These are common drugs for people to become addicted to, and so there are established treatments available to help people overcome the physical and psychological dependency they have developed.
Heroin / Opioids
Heroin is a very addictive drug and its use in the UK seems to be growing every year. There are two main approaches that substance misuse practitioners take when treating heroin addiction.
Firstly, for those clients who have developed a strong physical dependence and who suffer severe withdrawal symptoms, there is detox treatment available.
Our rehab teams use set pharmacological treatment protocols to analyse the exact level of each person's physical dependence and prescribe a suitable substitute drug to lower the amount of heroin in the body and minimise withdrawal symptoms.
As soon as a person's physical dependency is stabilised, they can begin a psychological programme of therapies and workshops to help them understand the emotional factors that led to their addiction and learn new skills to avoid relapsing and resist cravings.
Cocaine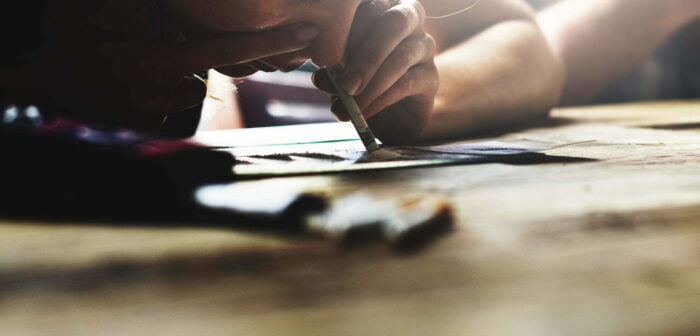 There is no detox treatment available for people receiving treatment for cocaine addiction. However, some patients may experience uncomfortable withdrawal symptoms when they stop taking the drug.
Our staff possess a great deal of expertise in helping people manage the wide range of uncomfortable withdrawal symptoms that they may experience in the early stages of coming off the drug.
These symptoms may include anxiety, irritability and insomnia, therefore some patients may require advice on obtaining better sleep whilst others may require information on how to manage stress more effectively.
As well as providing emotional support and maintaining clients' motivation our rehab services will also offer psychological therapies which will enable clients to understand the nature of their addiction and why it occurred.
Cannabis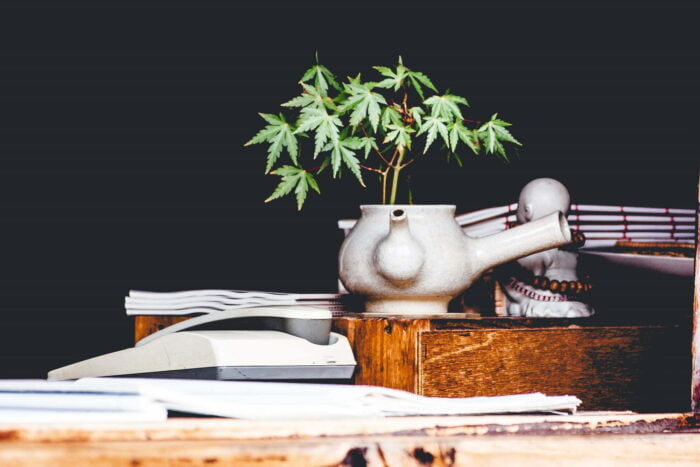 Cannabis is a widely used drug in the UK and it is very commonly used amongst the adolescent population who are seeking to gain their first experience of experimenting with drugs.
Cannabis is not as addictive or as physically and psychologically damaging as alcohol and heroin, but it is a substance that can still significantly impair our mental health and cognitive processes.
Because it is not as addictive as other substances there is no detox treatment available for cannabis addiction as its chemical properties do not have such a powerful effect on our brain biology.
However, some people may experience mild to moderate withdrawal symptoms which can be alleviated by medication or appropriate withdrawal management techniques, both of which our specialist rehab staff will be able to advise on.
The main focus of the treatment plan will be to encourage each client to explore the psychological and social factors that led to the development of their substance use.
The type of therapy or therapies they will be recommended will depend on the outcome of their assessment, which will gather information about their life history.
Types Of Therapies On Offer At Rehab In Cambridge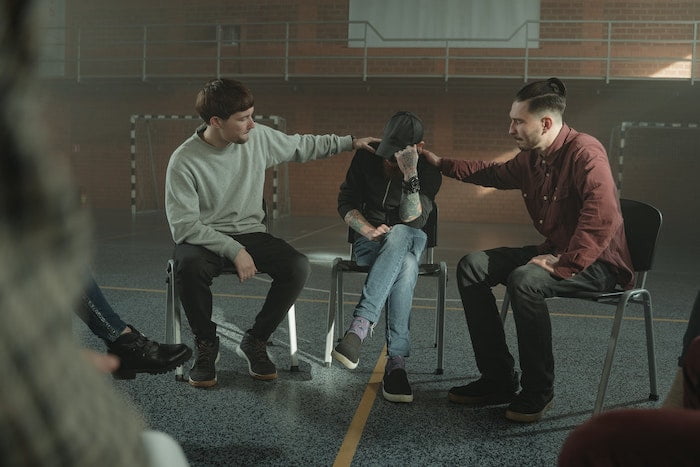 Our rehab treatment centres in Cambridge use the services of many skilled psychological therapists to work with our clients.
The type of therapy clients receive depends on the outcome of their assessment, so not every client will have the same therapies
The range of therapies on offer includes:
Cognitive Behavioural Therapy (CBT)
CBT will help our clients manage and counteract the automatic negative thoughts which impact their emotions and their behaviour.
People with additional mental health diagnoses tend to have low self-esteem and tend to exaggerate their weaknesses. CBT will help correct these negative thought patterns which will improve their self-worth and confidence levels.
Dialectical Behavioural Therapy (DBT)
DBT is an excellent therapy for helping clients deal with intense and challenging emotions. This has been an important skill for many substance users to learn.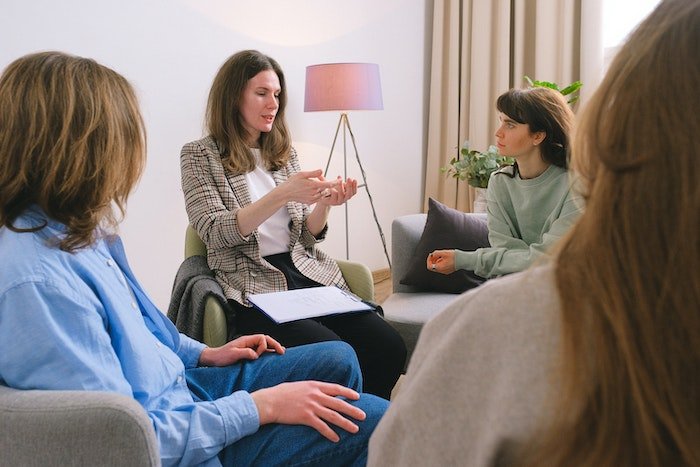 Acceptance and Commitment Therapy (ACT)
ACT uses some elements of CBT but combines this with mindfulness and acceptance-based techniques to help clients reduce the negative impact that their fearful and avoidant behaviour is having on them.
ACT also helps them to find their inner values, which can act as a catalyst towards change by helping them to respond to difficult experiences and emotions more productively.
Brief Intervention Counselling
Brief interventions aim to develop a strategy to change the client's mindset in as short a time as possible.
The idea is to convey information and engage the client in a dialogue to try and initiate a change in their behaviour, particularly if they are taking substances at such a level that their health is being negatively impacted.
For example, a therapist may convey information about the negative physical consequences of high alcohol consumption and use this to start a conversation with the client to obtain their feelings about the information they have just heard.
The process of conversation does tend to play a significant role in stimulating a change in people's behaviour.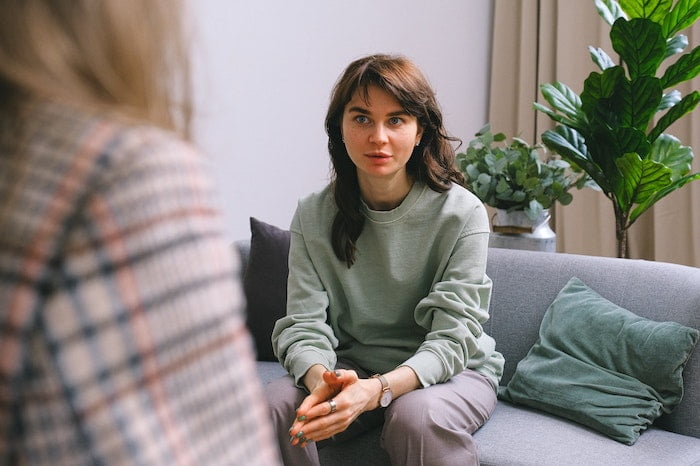 Motivational Interviewing (MI)
MI is used if clients are encountering any psychological resistance which is causing them to disassociate from their treatment programme.
The therapist will work with the client to explore the reasons for this resistance and help them move forward by building a strong therapeutic alliance with them.
Group Therapy
Group therapy plays a key role in each client's treatment plan as it provides an opportunity for all people participating to learn how to build healthy relationships with others, which has been seen as an important component of addiction treatment programmes.
Attending group therapy will help build people's social and communication skills and allow them to feel a sense of belonging.
The group interactions will help people understand the importance of empathy and listening to the perspectives and life stories of other people.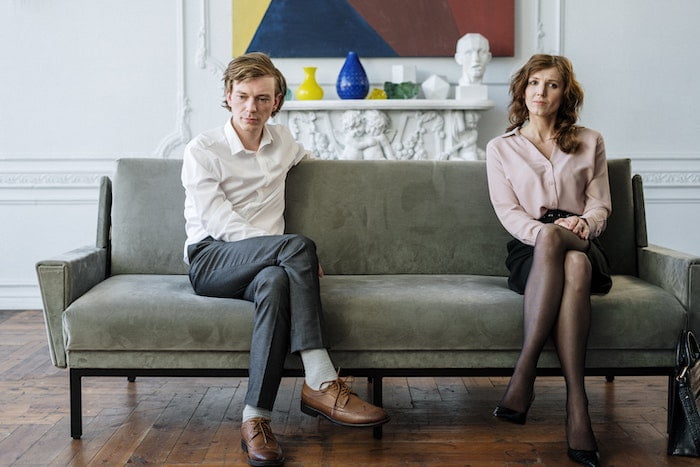 12-Step Therapy
The 12-step programme is an essential part of any treatment programme regardless of which type of addiction someone has been diagnosed with.
The whole concept of the 12 steps is that it provides a pathway to recovery and abstinence and away from the isolating and harmful consequences of substance use.
The 12 steps are a series of challenges that clients need to contemplate and work through in sequential order to move forward.
Clients will be able to work through the steps at their own pace and there will be support, encouragement and guidance available in individual and group therapy sessions and more informal discussions with other clients in rehab.
Therapy For Co-Dependence
Co-dependent people fail to come to terms with their own needs, an issue that probably goes back to their childhood and early family life.
Because of this, they tend to possess an unhealthy interest in meeting the needs of other people in their lives which. despite being pathological, does satisfy their psychological needs.
It is therefore important for such clients to build their self-esteem and assertiveness, understanding their own needs and how to get them met.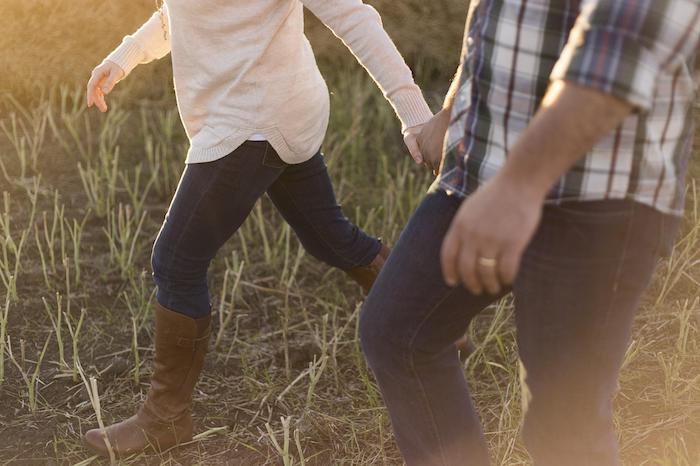 Family Therapy
Family Therapy is based on the assumption that the family is a system and every person in the system affects everyone else.
Family therapists aim to help all family members improve their patterns of behaviour when they interact with each other and to pinpoint whether there are any communication problems or unconscious disputes that may impact their ability to communicate with each other.
Family therapy has been very effective in helping families in which some members have developed eating disorders and addictions.
Individual therapy
Each client will receive a suitable programme of individual therapy based on their unique experiences and needs.
We have access to a wide range of therapists from the person-centred, psychodynamic, transactional analysis, gestalt and cognitive behavioural fields that will help clients work through all the emotional and psychological factors that led to their addiction.
Holistic Therapies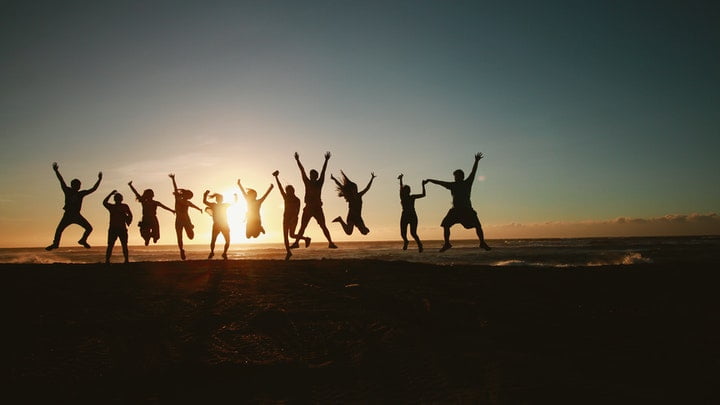 Art and Music therapy
Art and music therapy have developed into highly respected and effective practices over recent years and have proved to be very beneficial in helping clients overcome personal difficulties relating to insecure attachment, substance misuse and trauma.
Both music and art therapists seek to build a strong therapeutic relationship with their clients and to use this as a base to utilise creative concepts to help their clients access different parts of their brain via experimentation, with sounds and images to process any blocked negative emotions they may have built up over the years.
Equine Therapy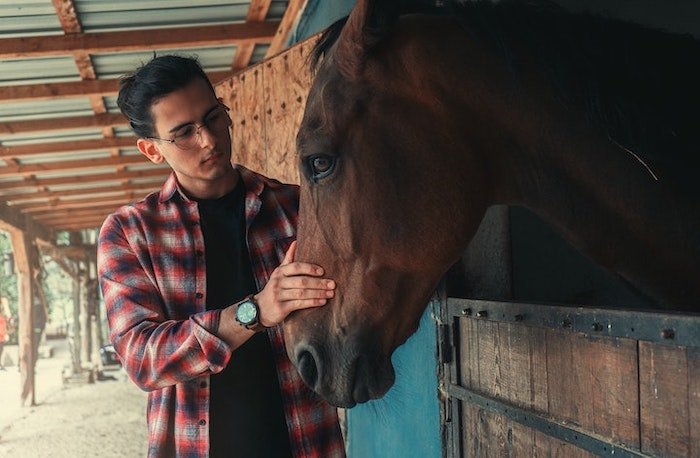 Equine therapy can have a key role to play in facilitating clients' self-development.
Having feedback from other people about your communication patterns can be quite confrontational and generate a lot of emotion.
However, interacting with a horse in a range of activities (e.g. feeding) under the supervision of an equine therapist allows clients to obtain the therapeutic benefits of working with animals.
Horses are highly perceptive creatures that enables them to read human body language very accurately.
The equine therapist will be able to observe how the horse behaves towards you during their interactions, and from this can provide feedback to you on your communication style.
People who have undergone equine therapy have reported many positive benefits which enable them to manage stress and have better relationships.
Adventure Therapy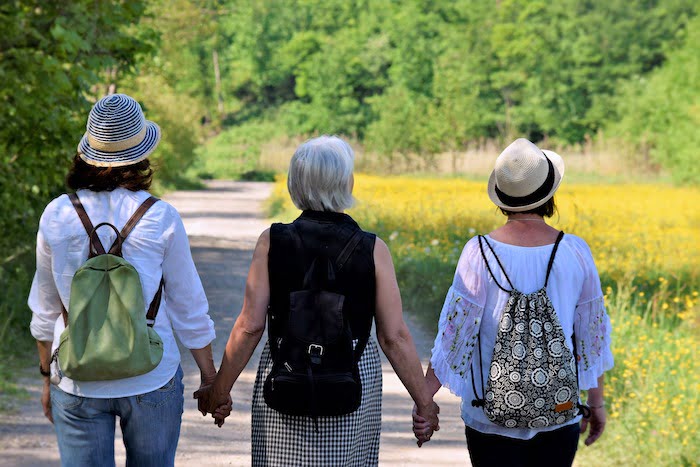 Adventure therapy is more of a psychosocial intervention and can play a key role in building clients' self-esteem and social and team working skills.
The therapy is activity-based and takes place in therapeutic natural surroundings such as mountains, rivers and forests.
Participants will take part in a range of team-based challenges and gain new technical competencies such as orienteering and sailing whilst working together.
These skills can be valuable in promoting a sense of mental well-being and accomplishment.
The Importance Of Dual Diagnosis At Rehab In Cambridge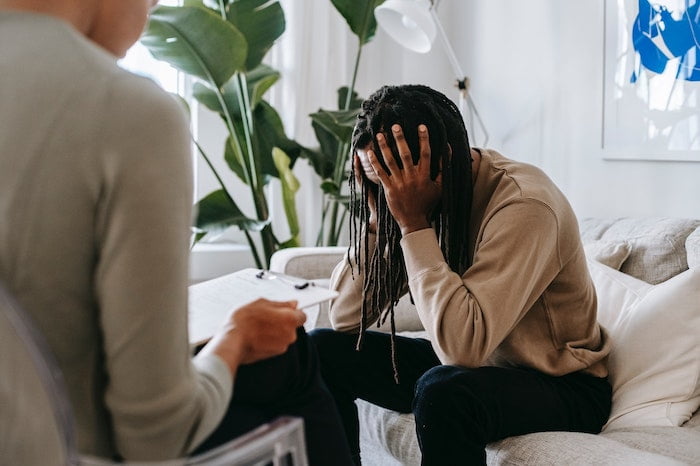 Dual-diagnosis patients will have been assessed as having another mental health condition alongside their substance misuse disorder (SUD).
The most common mental health conditions that tend to coincide with a SUD are:
There may also be many clients about to attend rehab who may be exhibiting symptoms of another mental health condition, but who have not been officially diagnosed yet.
These clients need to have an assessment for any suspected mental health condition as soon as possible as this will affect the type of treatment they are recommended.
Dual-diagnosis patients are very challenging to treat as it is difficult to unravel which mental health condition appeared first, the SUD or the co-existing mental health condition.
This has implications for the client's treatment plan as rehab staff need to assess the level of severity in each condition and understand how both conditions affect each other.
Many organisations across the UK offer free mental health support, whether you are also suffering from addiction or not.
Some of the most useful include Mind UK, Young Minds, Rethink Mental Illness, Samaritans and Papyrus.
How Rehabs Help With Relapse Prevention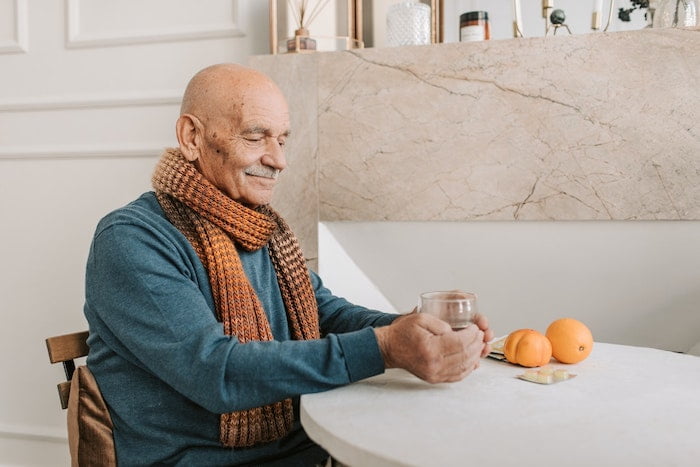 It is important to understand that any client who goes through rehab treatment is still vulnerable to relapsing back into substance use when they leave rehab.
Therefore, part of their treatment programme will involve helping them to acquire the relapse prevention skills needed to deal with stressful and high-risk situations when they arise without turning to substances.
Rehab centres run individual or group-based therapy and education sessions in which therapists work with clients to help them reflect on the potentially high-risk situations that may appear in their lives that may trigger their substance use tendencies.
Once these high-risk situations have been acknowledged then the therapist and client can form a collaborative partnership to develop and practice specific relapse prevention strategies to put in place should these high-risk situations materialise when they have returned to their normal lives post-rehab.
Aftercare And Support Services After Rehab In Cambridge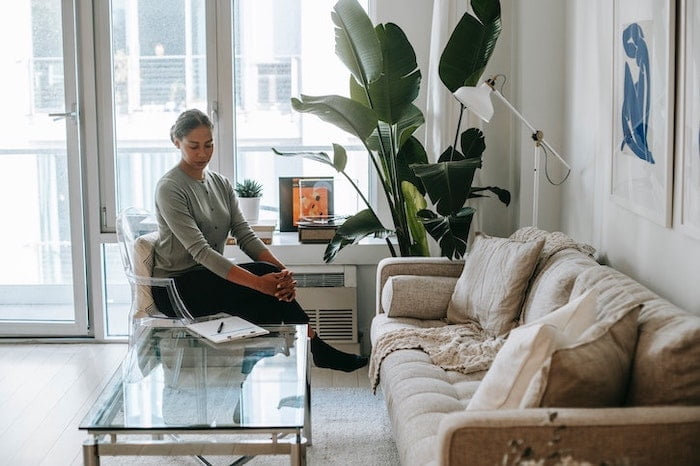 Support Groups
There will be many support groups throughout the Cambridge area during the week that provide sources of support for people seeking to maintain the progress that they made in residential rehab.
Alcoholics Anonymous, Narcotics Anonymous, Cocaine Anonymous and Marijuana Anonymous all run group sessions so that people can share their experiences and listen to the experiences of others who have had similar struggles over the years.
Al-Anon Family Group meetings
There are also support groups available for family members of people who have developed a SUD, where they can turn to others who have been through similar circumstances for support, advice and encouragement.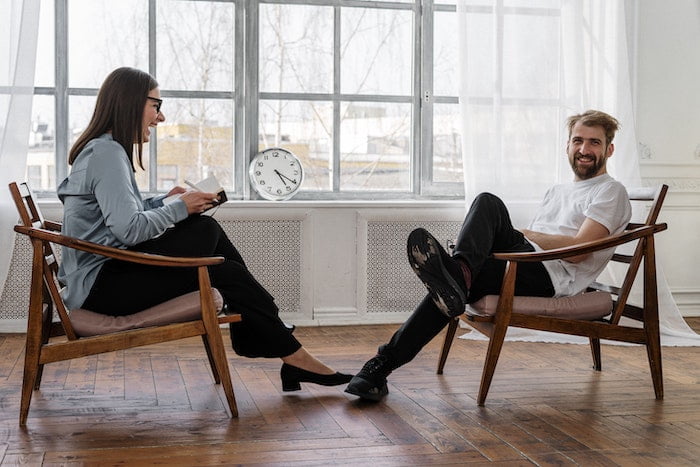 SMART Recovery
SMART Recovery aims to provide clients with a key array of cognitive and personal development skills that they can utilise to move forward in their lives away from the negative influences of substances.
They have a team of facilitators who help them carry out the key objectives of their personal growth programme.
These include developing the skills to resist cravings, managing emotions more effectively through the use of CBT techniques, and nurturing each client's personal development.
Outpatient Treatment via a local Drug & Alcohol team in Cambridge
Local drug and alcohol services in the Cambridge area, whether it be private, NHS-sponsored or local charities, offer services that people who have been through addiction rehab can access on an outpatient basis.
Clients will still be able to access individual and group therapy and continue their journey through their 12-step programme and have regular catch-up services with their key workers.
They will also be able to attend educational classes on various aspects of drug and alcohol rehab and be advised of various resources, activities and support that may be beneficial to them.
This may include mobile phone apps that are useful for managing cravings and monitoring their behaviour, or online support groups and webinars.
Getting Help Today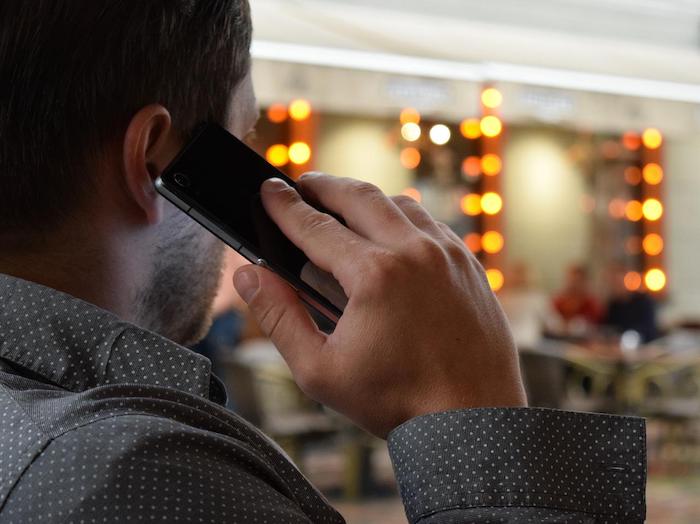 You can research rehab centres for as long as you wish, but it's only when you take the first step of asking for help that things will begin to change.
We know first-hand how difficult this can be, so our staff are here to support you through the process and offer advice along the way.
Cambridge is packed with excellent treatment centres boasting different locations, styles of treatment and prices, so we will easily find the right one for you.
Please do not hesitate to reach out to OK Rehab for a free initial assessment today. No matter how mild or severe your addiction, you are not beyond help.
Every rehab in England and Wales that we work with is vetted by the Care Quality Commission.
Get help for addiction across Cambridgeshire including in Huntingdon, Peterborough, Ely, St Neots, St Ives, Ramsey, Littleport, Sawston, Yaxley, Godmanchester, Wisbech, Whittlesey, Soham and many more.