Drug & Alcohol Rehab in Horndean
Named the UK's "Hidden Pandemic", substance addiction continues to impact those most vulnerable in communities nationwide.
For many, covid isolation and the accompanying challenges to mental health have given rise to substance over-use, and evental addiction.
Cases of Substance Use Disorder (SUD) in Hampshire have been on the rise alongside a national trend, making the provision of community-wide help crucial.
If addiction is negatively impacting you or a loved one, now is the time to seek professional help. Here at OK Rehab, we'll help you initiate long-term recovery by choosing a drug and alcohol rehab in Horndean to suit your needs.
We work with a number of leading rehab clinics in the wider Hampshire area- each having been certified by The Care Quality Commission for their commitment to quality treatment.
For more information about drug and alcohol rehab in Horndean, call us today at 0800 326 5559.
What is Substance Use Disorder?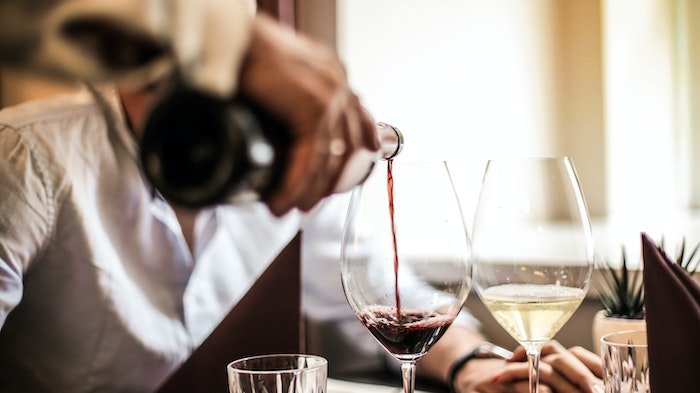 Commonly referred to as addiction, Substance Use Disorder (SUD) is a long-term illness affecting the brain and its ability to function normally. It's defined as the inability to cease using a substance, despite the mental and physical harm it causes yourself and others.
As stipulated by the ASAM, addiction is a "primary, chronic disease of brain reward, motivation, memory, and related circuitry".
The thought pathways become so geared towards substance use, that they can take over the victim's life as they battle cravings.
Most worryingly, this unregulated alcohol or drug use will lead to a higher tolerance and increase the likelihood of overdose.
Sooner or later, SUD alters the way an individual feels, behaves, and outwardly looks. While each case varies in severity, an alarming array of symptoms will eventually manifest.
Psychologically, individuals may experience heightened anxiety, depression, paranoia, or suffer from mood swings. Their physical health will also decline- manifesting in severe weight changes, insomnia, fatigue, or a general lapse in self-care.
In the long term, unregulated substance use can lead to organ failure, strokes, and other forms of irreparable damage.
As substance use takes precedence, those suffering will begin to change their behaviour in worrying ways: becoming isolated from both their loved ones and the community.
For those who are low functioning, daily responsibilities and social interaction may become monumental tasks. However, for those who are high functioning, denying their addiction and exhibiting secretive behaviour is far more common.
Why Should I Seek Professional Help?
SUD is an isolating illness, and oftentimes those suffering believe they can tackle the problem themselves. However, it's vital to seek professional help in the form of inpatient care so that you can receive medical supervision.
By choosing a drug and alcohol rehab in Horndean, you'll be able to detox in a safe, controlled environment away from any temptations or triggers.
Unlike those who attempt to detox at home, patients in rehab receive round-the-clock medical attention to manage withdrawal symptoms. Toxins are gradually reduced in the body, which is a far safer and more comfortable method than going "cold turkey".
Moreover, by accessing professional help patients will be able to address the root cause of their addiction: a crucial step in achieving lifelong recovery.
During your short-term residency in rehab, you'll receive a fully personalised treatment plan to suit your unique needs. Each case of SUD is different and can be caused by a variety of factors including life events, genetic predisposition, or environmental and social circumstances.
As such, there's no one-size-fits-all when it comes to effectively treating addiction- and personalisation is key. Bespoke rehab treatment ensures that therapy is tailored and that any underlying mental health issues are treated alongside the symptoms of substance dependency.
For more information about drug and alcohol rehab in Horndean, call us today at 0800 326 5559.
Finding a Drug & Alcohol Rehab in Horndean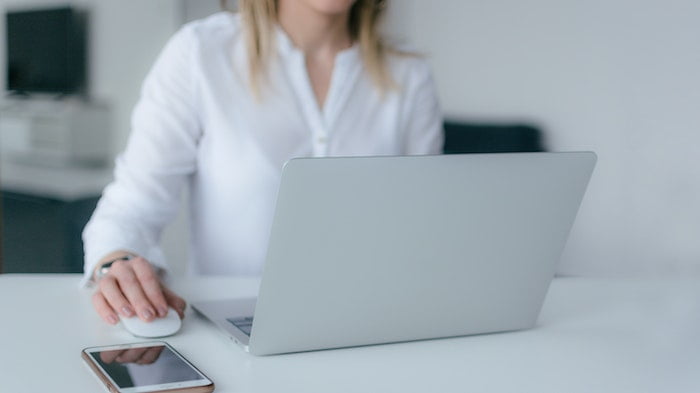 Contact OK Rehab today if you or a loved one are seeking the support of a drug and alcohol rehab in Horndean. By working together to build a profile of your preferences and needs, we'll organize your unique referral to a leading rehab clinic in the Hampshire area.
Over the years, we've worked hard to design a referral service that's easy to navigate, and simplifies the process of selecting a treatment provider.
Our partners are Care Quality Commission-approved and provide research-led care at an affordable price.
After calling us at 0800 326 5559, a member of the team will guide you through the referral process, which begins by arranging a free phone consultation.
During this confidential call, we'll discuss your treatment options, and begin to form your referral based on a number of factors.
Firstly, one of our consultant psychiatrists will perform a short health assessment, which consists of a few questions about your current well-being.
We'll ask you about your substance use history, and whether you're experiencing any physical and/or psychological symptoms. This will help you decide which medication may be best appropriate as part of your supervised detox.
Following the health assessment, we'll ask you to describe your ideal rehab clinic, or give any preferences you may have for future treatment. Each clinic in and around Horndean varies in size, setting, and type of substance dependency it specialises in.
Whether you'd prefer a rural setting in Hampshire, or like to remain close to family in Horndean village- we'll secure your place in a rehab centre that'll facilitate your recovery as an individual.
What Can I Expect from an Inpatient Rehab Centre?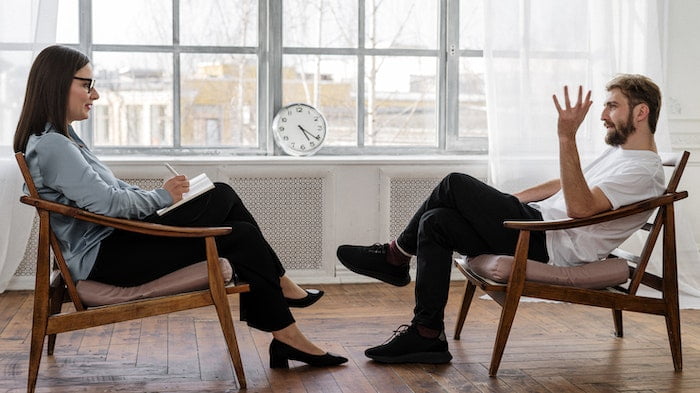 When recovering from addiction, it's important to get started on the right foot. To provide a solid base on which other treatments can build, you'll first complete a full detoxification.
Over the course of around 7-10 days, levels of a substance will be safely reduced in the body. You'll have 24/7 access to a dedicated team of professionals, and be comfortable within airy and modern accomodation.
After the detox phase is complete, patients spend the remainder of their residency working through their personalised treatment programme- designed to complement their circumstances. While each plan differs slightly, you're likely to encounter certain styles of treatment: including psychotherapy, and holistic therapy.
Psychotherapy teaches patients to find connections between their thoughts, and actions, and how this self-awareness can be used in sustaining recovery.
Oftentimes, Cognitive Behavioural Therapy (CBT) sessions are recommended for those recovering from SUD. In one-to-one sessions with a trained psychotherapist, you'll gain new insight into how negative thought pathways lead to substance use.
Over time, recognizing how the mind operates in relation to addiction allows thought pathways to change, and be replaced with positive thinking.
Talking therapy such as CBT is often performed with Dialectical Behavioural Therapy (DBT).
This style of counselling is adapted to manage emotional traumaand the emotions that may inform a substance dependency. Patients leave these sessions with the tools needed to manage their feelings moving forward.
Alongside methods such as CBT, patients at a drug and alcohol rehab in Horndean often undergo holistic therapy. Unlike psychotherapy, this school of thought aims to reconnect the mind, body, and emotions in order to heal the individual as a whole.
To cultivate a healthy lifestyle post-rehab, holistic workshops can focus on a huge range of topics: from yoga and mindfulness to nutrition and art therapy.
For more information about drug and alcohol rehab in Horndean, call us today at 0800 326 5559.
Post-rehab Support
According to a recent survey, in 2020 almost half of people who started treatment for addiction (47%) were successfully discharged from inpatient care.
While successfully completing rehab is an impressive achievement, recovery is still a long-term process. Here at OK Rehab, we help our clients transition back to a normal, healthy life by providing a 12 month aftercare package.
You'll receive ongoing support from members of the team, who will contact you to discuss your recovery.
In addition to check-ins over the phone, you'll have the option to continue your recovery as an outpatient at your local rehab facility.
Here, you'll be provided with access to group therapy sessions, which often prove integral to sustaining a healthy life post-rehab by forming a supportive community.
This comprehensive aftercare package caters for the individual's loved ones, too. Having a family member or close friend going through recovery can be emotionally challenging, so it's vital those dear to you get the help they need.
They'll have access to group therapy in the area specifically for those with a loved one in recovery, alongside family therapy sessions.
How You Can Reach Out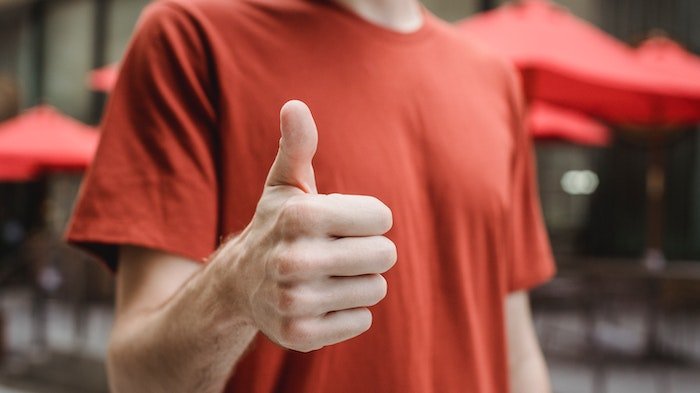 There's no better time to reach out than now; to access your free consultation, simply call 0800 326 5559, or email the team at info@okrehab.org.
Together, we can begin your road to recovery by selecting the optimal drug and alcohol rehab in Horndean.