Drug & Alcohol Rehab in Leicester
Leicester City Council estimates that roughly 9% of residents aged between 16 and 54 use drugs, equating to more than 20,000 people.
In 2018/19, 1450 people in Leicester accessed community-based drug treatment, and 78% of those were seeking treatment for opiate addiction.
Of the non-opiate users seeking community-based treatment, around half were receiving treatment for alcohol abuse.
The need for open and honest communication about drug and alcohol use in Leicester is evident, particularly in schools to spread awareness about the dangers of substance abuse to young people who may be impressionable.
At this point in time, it is fairly common knowledge that addiction is classed as a disease, yet there is still stigma attached to addiction recovery, with many people remaining under the disillusion that an addiction is something that you can 'snap out of'.
If you are living in the Leicester area and are struggling with a drug or alcohol addiction, there is no shame in seeking help to overcome your disease.
Independent drug and alcohol addiction recovery statistics are severely underwhelming, and the chances of making a sustained recovery without some form of professional help or intervention are negligible.
Here at OK Rehab, we know what you are going through. All of our addiction recovery advocates are in recovery themselves, so they know exactly how it feels to need help and guidance with their addiction recovery.
The good news is that there are renowned drug and alcohol addiction treatment centres in Leicester and the wide Leicestershire area that can help.
Our partner clinics are all closely governed by the CQC (Care Quality Commission) and provide a high standard of holistic addiction recovery programmes.
To find out how we can help you to find your way to the right treatment programme, speak to us today on 0800 326 5559.
Get alcohol and drug rehab in Leicester for a variety of addictions including binge drinking, alcohol addiction, benzodiazepine addiction, Buprenorphine addiction, cannabis use disorder, crack cocaine addiction, ketamine addiction, opioid use disorder, heroin addiction, cocaine dependence or cocaine addiction, any physical dependence or codependency, substance use disorder, and behavioural addictions such as gambling addiction and eating disorders.
Please call our 24-Hour Helpline: 0800 326 5559
What steps can be taken before deciding to attend drug and alcohol rehab in Leicester?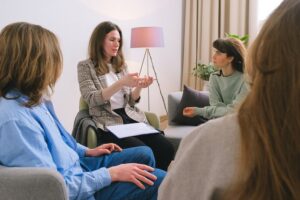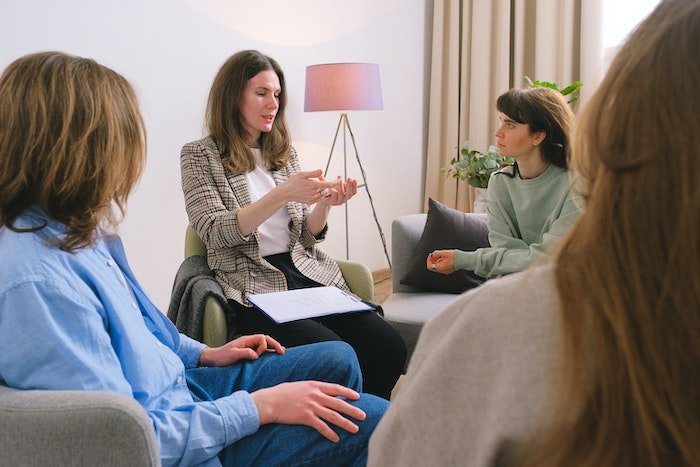 Attending rehab is a big decision to make, and many people put it off for many reasons, such as they don't want to admit that they have a problem, or they believe there is a stigma around rehab, and they will be judged for attending.
However, when those closest to you begin to worry about your substance abuse, they will understandably take steps to get you to agree to go to rehab and get help.
The most common tactic used by friends and relatives of someone who is struggling with a substance use disorder is to stage an intervention.
The idea behind a traditional intervention is to gather a group of people to confront someone and tell them they need to consider attending rehab.
While this may work for some people, many people can feel ganged up on and refuse to admit that they have a problem – meaning the intervention has the opposite effect of what was intended.
An alternative to traditional interventions is to hold a professional intervention, also known as the CRAFT approach, something that is rapidly gaining popularity in Leicester.
CRAFT stands for Community Reinforcement and Family Training. Professional interventions differ because they don't involve a confrontation at all.
Instead, a professional interventionist will teach close friends and family members to reinforce positive behaviours such as choosing sobriety.
The CRAFT approach also teaches those close to a substance user not to help them when they suffer negative consequences as a direct result of substance abuse.
The professional interventionalist will teach the family what signs they should look out for to know when the best time is to approach the idea of rehab so that there is no confrontation and the idea will be better received by the substance user.
Please call our 24-Hour Helpline: 0800 326 5559
How do I know if I have an addiction?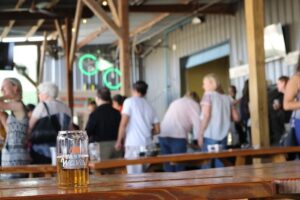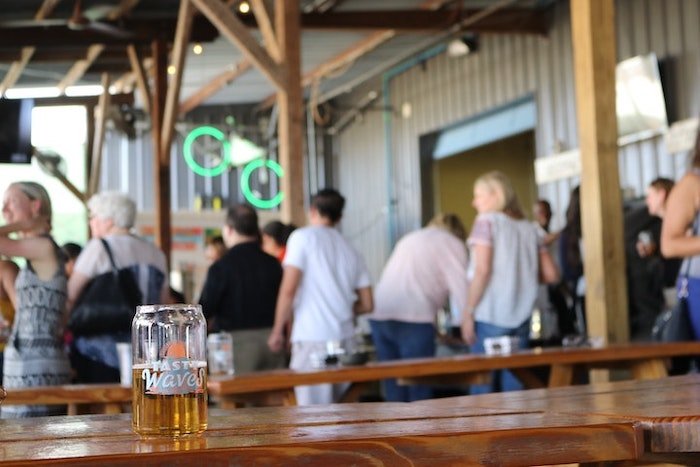 If you are worried about your drug use or alcohol consumption and have tried unsuccessfully to cut down or quit on several occasions, it is likely that you have become addicted.
Often, someone with a drug or alcohol addiction will not admit – even to themselves – that they have a problem, and it is normally those around them that point it out.
If you identify with any of the following character traits, you may have developed an addiction and should seek the help of local services in Leicester:
Frequently taking more of the substance than intended
Being secretive about your whereabouts or substance use
Trying and failing to give up the substance or to cut down
Becoming dishonest with those closest to you
Losing interest in hobbies or activities you once enjoyed
Having money issues as a result of your substance use
Having legal issues as a result of your substance use
Performance or attendance issues at work or school because of substance use
Continuing to use the substance despite the negative effect it is having on your life
Using the substance even when you know it is dangerous, for example, when driving
Consistent feelings of hopelessness
Mood swings and irritability
Sleep issues
If you decide to visit your GP or another healthcare professional about your alcohol consumption, they will determine whether or not you have a dependency and whether the dependency is extreme.
To do this, experts use a series of questions known as the CAGE questionnaire. CAGE stands for Cut, Annoyed, Guilty and Eye-opener, and each keyword references a question from the questionnaire.
The CAGE questions are as follows:
Have you ever felt that you should Cut down on your drinking?
Have people Annoyed you by criticising your drinking?
Have you ever felt Guilty about drinking?
Have you ever felt like you needed a drink first thing in the morning (Eye-opener) to steady your nerves or get rid of a hangover?
Your answers will be scored with a 0 for 'no' and a 1 for 'yes', and a score of two or more indicates that it is likely that you have developed an addiction.
Please call our 24-Hour Helpline: 0800 326 5559
Our assessment process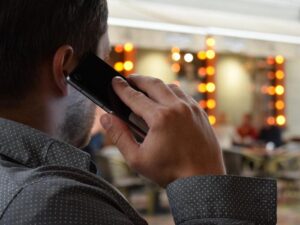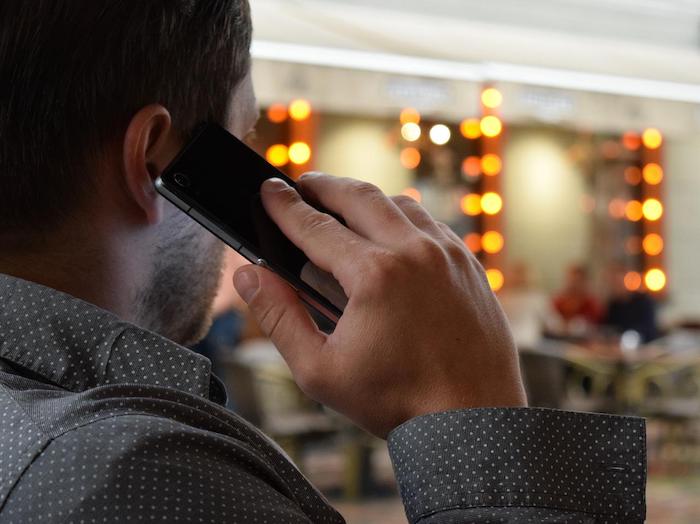 Once you have established, with our help, if needed, that you do require professional medical help with your addiction problem, we will begin a short assessment to determine exactly which programme you would benefit from the most and where you would like to attend.
The assessment will involve questions about your substance use, such as the type, quantity, and regularity of use and how you are affected by side effects.
We will also take into consideration your budget, any pre-existing conditions that you may be experiencing and where your geographical preference.
We will also ask that you are committed to your own recovery, as this is an important factor in the success of your treatment.
Once we have got that information, we will be in a better position to recommend programmes and the centres that offer them.
Many people choose to recover locally in their own homes, and if you choose this option, we can recommend a reputable clinic in Leicester.
Recovering locally has the benefits of reducing travel for both yourself and family members that may wish to visit you, as well as attendance to aftercare services.
Other clients prefer to travel further afield from their hometown, as it puts them at a physical distance from their daily triggers and usual environment.
Whichever option you choose, we can find a centre to suit you, with availability across Leicestershire, the East Midlands, and the wider UK.
Please call our 24-Hour Helpline: 0800 326 5559
How much does rehab cost in Leicester?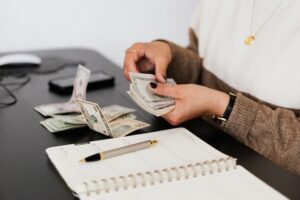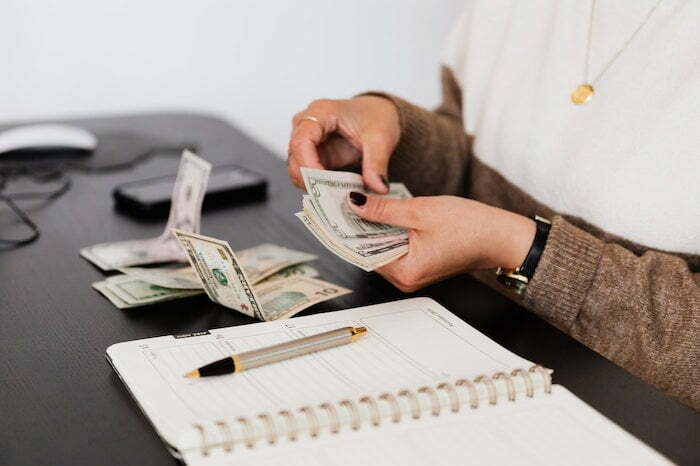 It is a common misconception that private inpatient rehab facilities are too costly for most people.
Many people believe that only the very rich and famous can afford to attend these types of facilities.
However, drug and alcohol rehab in Leicester is more affordable than people might think, with most places offering payment plans to make them more accessible to those that need to avail of their services.
Obviously, there are high-end and exclusive private rehab facilities that come with extra benefits such as spa facilities and private chefs – these are the facilities that you will find the rich and famous attending, and they usually cost over £70,000 for a 30-day stay.
However, most drug and alcohol rehab centres in and around Leicester cost roughly £495 per day or £14,000 for a 28-day stay.
With that being said, the cost of drug and alcohol rehab in Leicester can vary between £1,000 per week and £10,000 per week.
This is why it is important to research the facilities you are most interested in so you know exactly how much you will be expected to pay.
Please call our 24-Hour Helpline: 0800 326 5559
Is drug and alcohol rehab in Leicester covered by health insurance?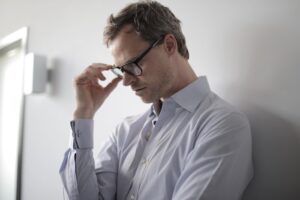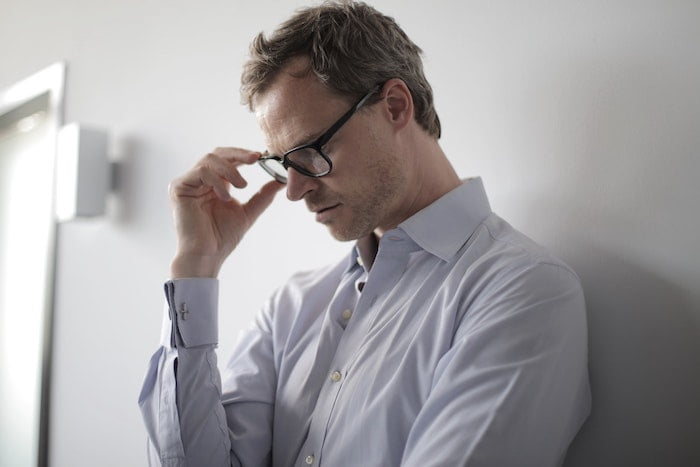 If you have health insurance, you may be able to use it to cover a portion of your stay in rehab in Leicester.
If your health insurance is through your employer, you will need to check your documents to see if you can claim to cover some or all of the cost of a stay in a drug and alcohol rehab facility.
It is important to make your employer know that you will be attempting to claim off the insurance, and you should also make your employer know what the claim is for.
If you have health insurance through your mortgage provider, again, you will need to check the documentation to make sure you are covered for a stay in rehab.
You will also need to let your mortgage provider know that you will be claiming to cover a stay in rehab.
This admission may increase your premiums; however, each mortgage provider and insurance provider have different policies, so it is important to check your documents.
You should also bring all insurance documentation with you when you are checking in to a rehab facility. This way, the staff can check your documentation and get you booked in faster.
Please call our 24-Hour Helpline: 0800 326 5559
Is drug and alcohol rehab in Leicester available through the NHS?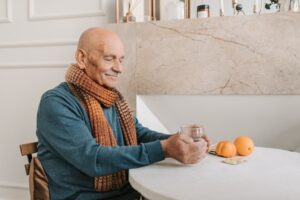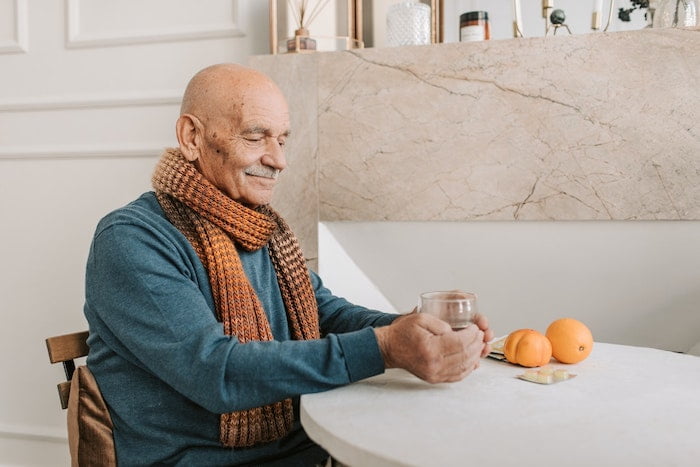 While not entirely impossible, getting funding to attend a private drug and alcohol rehab facility in Leicester through the NHS is notoriously difficult.
You have to go through many steps before you can even submit an application, and you need to have files kept by a drug and alcohol caseworker detailing your attempts at recovery.
There are, however, many outpatient rehab services available in Leicester through the NHS.
You should reach out to the drug and alcohol team in Leicester, Turning Point, who will assign a caseworker to you who can help you find outpatient treatments within your local area.
You will need to attend these outpatient NHS appointments for a long time, proving that you are dedicated to reaching and maintaining sobriety before your caseworker will agree to help you submit an application for private rehab.
However, the majority of these applications are ultimately denied.
That being said, many people find that the outpatient treatments they have been offered through the NHS in Leicester are enough to help them.
Free and NHS-run addiction services in Leicester include:
1. Turning Point Leicestershire
Address: 42 High Street, Coalville, LE67 3EE
Telephone: 0330 303 6000
Website: https://www.turning-point.co.uk/services/leicestershire
2. CAMHS Leicestershire
Address: Artemis House, Westcotes House Site, Westcotes Drive, Leicester, LE3 0QU
Telephone: 0116 295 2959
Website: https://www.leicspart.nhs.uk/service/child-and-adolescent-mental-health-services-camhs/
3. Dear Albert
Address: 68 Humberstone Gate, Leicester, LE1 3PL
Telephone: 07712 707999
Website: https://www.dearalbert.co.uk/
Please call our 24-Hour Helpline: 0800 326 5559
How long does rehab last?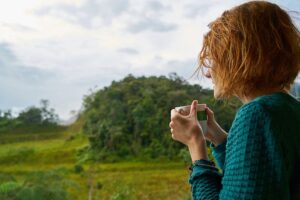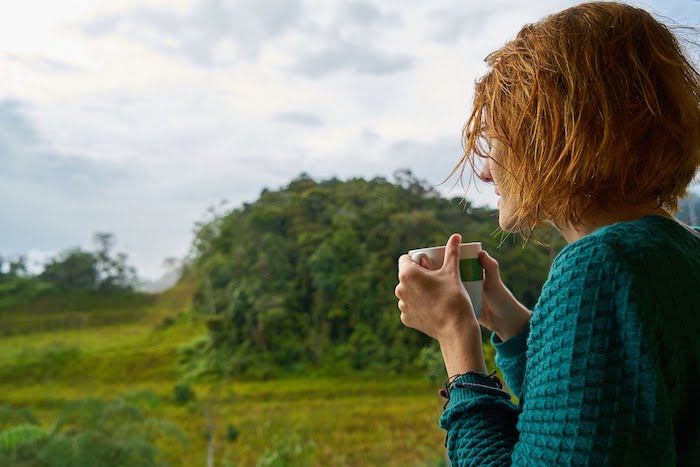 The length of time you will need to spend in rehab differs depending on the substance you are addicted to and the severity of your addiction.
For example, if you are addicted to cannabis and your addiction is short-lived and not too severe, you can expect to spend around seven to ten days in a rehab facility in Leicester.
If you are struggling with an alcohol dependency, you will need to spend at least seven days doing a medical detox, and while you can leave after seven days, it is highly recommended that you remain for a further 21 days to attend therapy and focus on a full recovery.
Types of therapy you can have at a private alcohol rehab include Acceptance and Commitment Therapy, acupuncture, art therapy, cognitive behavioural therapy, dialectical behaviour therapy, drama therapy, Eye Movement Desensitization and Reprocessing, group psychotherapy, motivational therapy, Rational Emotive Behavior Therapy, brief intervention, contingency management, coping mechanisms work therapy, equine therapy, family therapy, group therapy, individual therapy, mindfulness, motivational interviewing, music therapy, and talking therapies.
Stages of alcohol detox
Alcohol dependence can be confirmed fast and efficiently using the Alcohol Use Disorders Identification Test, DSM-5 or CAGE questionnaire.
Dependent drinkers will have built up a strong tolerance to alcohol, and experience unpleasant withdrawal symptoms (alcohol withdrawal symptoms) or alcohol withdrawal syndrome when they stop drinking, so these symptoms need to be managed carefully.
To ensure that the risk of seizures is curtailed our medical team prescribe patients with Chlordiazepoxide, brand name Librium, as they undergo detox as this has been proven to offer more protection against the risk of seizures.
A medically-assisted detox (alcohol detox) is needed in order to try to prevent the effects of alcohol, including encephalopathy (Wernicke encephalopathy) and delirium tremens.
The best way to find out how long you will be required to stay in drug and alcohol rehab in Leicester is to contact one of our addiction experts.
The team at OK Rehab can answer any questions you have and even recommend suitable facilities in your area.
Please call our 24-Hour Helpline: 0800 326 5559
NHS addiction treatment vs private addiction treatment in Leicester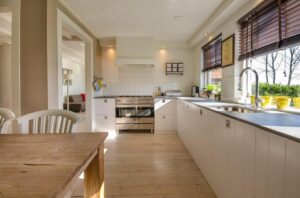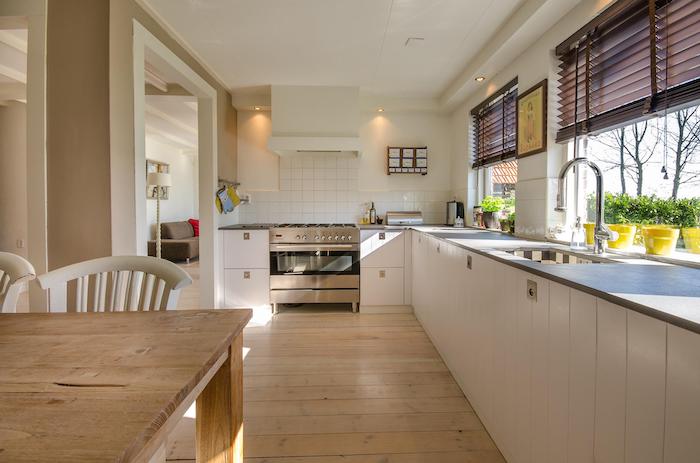 Because rehab can be costly, many people turn to the NHS for help with addiction without giving private treatment a thought. This is why it is extremely important to do your research before deciding on a treatment plan.
While we are incredibly lucky to have the NHS, it is unfortunately extremely underfunded, and as a result, you may be waiting for a long time before you are able to see a professional about your issues.
This means that your addiction is likely to be getting worse while you are waiting for treatment.
However, if your addiction is not too severe and has not lasted for a long time, you may find that NHS addiction treatments are more than adequate for you.
If you have decided that you need some form of addiction treatment but are unsure whether or not NHS or private rehabilitation is the best option for you, it is a good idea to weigh up the pros and cons of both.
Please call our 24-Hour Helpline: 0800 326 5559
Pros of NHS treatment
It is free of charge
It is available to anyone who needs it
It takes place in your local area
There is usually no need for overnight stays away from home
Private and confidential treatments with medical professionals
Cons of NHS treatment
There are often long waiting times
There is no dual-diagnosis or treatment of co-occurring conditions
There is no round-the-clock access to medical professionals
Success rates are often lower than those of private facilities
Pros of private treatment
Immediate admissions process
Individually tailored treatment to ensure you get the most out of it
Any co-occurring conditions will be diagnosed and treated
High success rates
You will be taught to identify your triggers and relapse prevention techniques.
You will have 24/7 access to a range of medical professionals
Cons of private treatment
Requires overnight stays away from home
It is usually very expensive
Suppose you have been diagnosed with any mental health conditions such as depression, post traumatic stress disorder (PTSD), bipolar disorder, borderline personality disorder, obsessive compulsive disorder (OCD) or schizophrenia and anxiety and are considering rehab for a substance use disorder. In that case, it is highly recommended that you attend a private rehab facility in Leicester.
This is because, in a private rehab facility, the entire person is treated as a whole because they want to ensure that the healthiest version of you leaves. This means treating any co-occurring conditions.
Similarly, suppose you have not been diagnosed but suspect that you may have underlying mental health conditions. In that case, attending a private rehab facility is recommended so you can be observed by medical professionals who can offer a dual diagnosis and treatment.
Please call our 24-Hour Helpline: 0800 326 5559
What are some relapse prevention techniques that I will learn in rehab?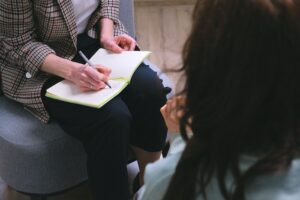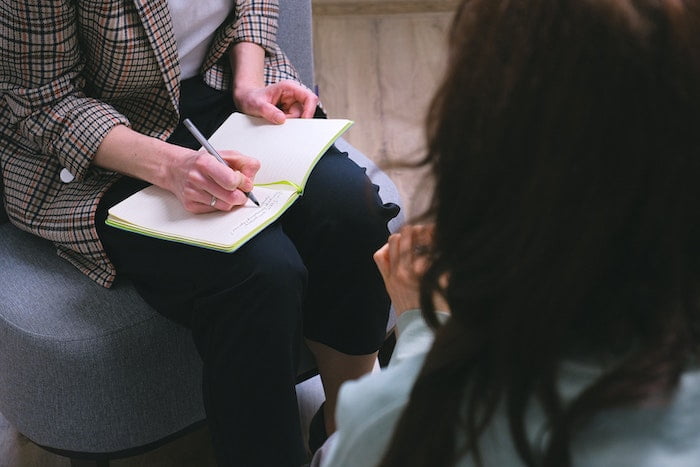 While in private drug and alcohol rehab in Leicester, you will be taught certain techniques that can reduce your chances of relapsing in the future. These are called relapse prevention techniques.
One of the most common relapse prevention techniques is the HALT technique. HALT stands for Hungry, Angry, Lonely, and Tired, and this technique teaches the importance of not making any decisions while you are feeling any of the above emotions.
When a person is hungry, angry, lonely, or tired, they are more likely to make bad decisions which can lead them back to the substance that they have worked so hard to get clean from.
Other common relapse prevention strategies taught in drug and alcohol rehab in Leicester are:
Self-care
Mindfulness meditation
Knowing your triggers
Grounding techniques
Join support groups
Practice deep breathing
Please call our 24-Hour Helpline: 0800 326 5559
Inpatient or outpatient treatment in Leicester?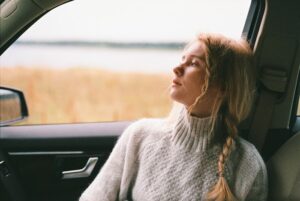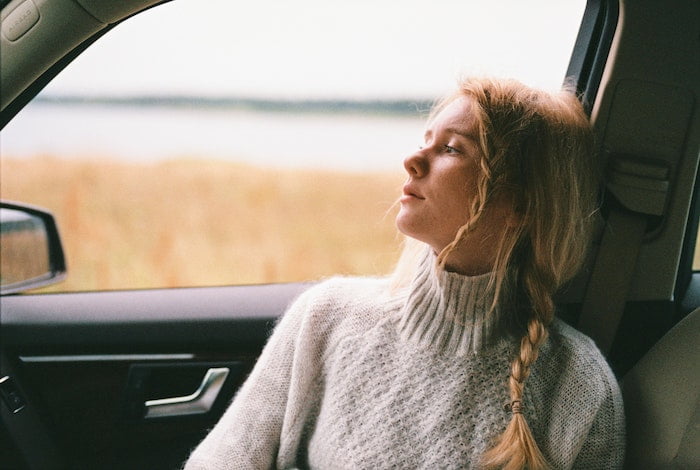 Deciding whether you should opt for inpatient or outpatient treatment is a personal decision, and what is recommended will depend on your level of addiction, the length of time you have been addicted and the substance you are addicted to.
As an outpatient undergoing treatment in Leicester, you will continue living at home and attend a clinic or scheduled appointments.
Depending on your circumstances, these appointments can range from several a week or only a few per month.
Outpatient treatment is not recommended if you identify with any of the following:
Your addiction is severe. For example, you regularly consume more than 30 units of alcohol per day
You have had several failed attempts at getting sober
You have underlying mental health conditions
You have become violent in the past when under the influence of drugs or alcohol
You have previously suffered from alcohol seizures or Delirium Tremens (DTs)
Inpatient treatment means you will be admitted into a facility where you will stay for the remainder of your treatment, which is usually anywhere between seven and 28 days.
Please call our 24-Hour Helpline: 0800 326 5559
What sort of treatment can I expect at a private residential clinic?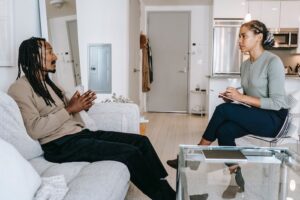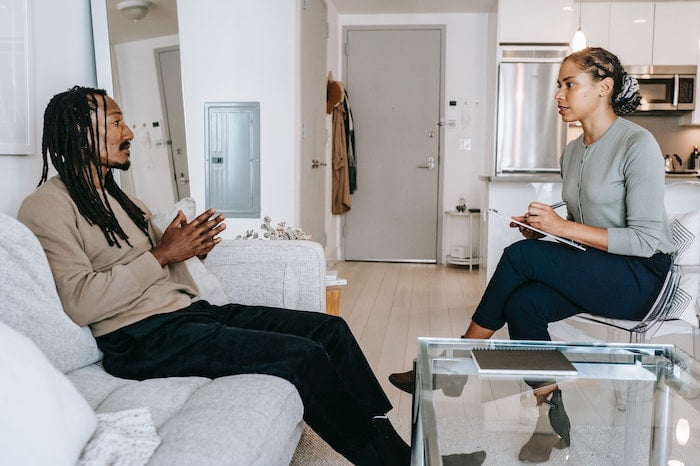 Our partnered treatment centres promote abstinence-based addiction treatment, as this is widely accepted as the most successful way to treat drug and alcohol addictions.
Once you have been through the admission process, whereby all of your treatments will be explained to you, you will usually need to undergo medically assisted detox.
Whilst detox is not a pleasant process, it is essential to the success of your treatment, as successful holistic treatment programmes address both the physical and psychological aspects of your addiction.
Medically assisted detox is also the safest and most comfortable way to experience this process, as professionally trained medical staff will monitor you throughout, minimising your withdrawal symptoms, wherever possible, through the use of medication.
Post-detox is the perfect time to focus on your psychological recovery, as you will be sober and better able to focus on the therapy sessions. These will be tailored to your individual needs but may include any or all of the following:
Residential rehabilitation centres are a comfortable and calming environment in which to recover.
They offer private suite facilities for each guest, access to nature and exercise facilities, modern technology, and full catering, which takes dietary requirements into consideration.
You will have the opportunity to build friendships and a support network that lasts beyond your residential stay, and aftercare services are offered to all clients for up to eighteen months post-rehab.
Please call our 24-Hour Helpline: 0800 326 5559
Alcohol rehab and detox in Leicester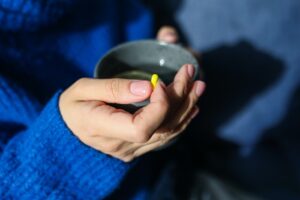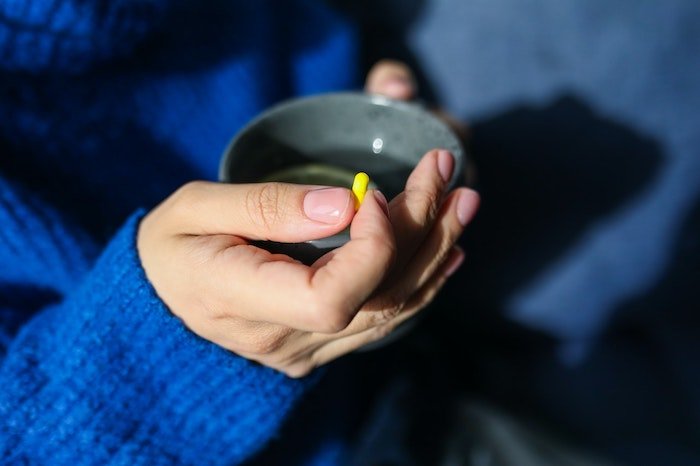 Alcohol causes a physical addiction, meaning that withdrawing from alcohol will cause physical symptoms.
The physical symptoms of alcohol withdrawal are:
Nausea and vomiting
Diarrhoea
Fatigue
Headaches
Dizziness
Abdominal cramps
Palpitations
Night sweats
Uncontrollable shakes
Other unpleasant symptoms of alcohol withdrawal are:
Vivid dreams and nightmares
Anxiety and depression
Mood swings
Irritability
Confusion
Concentration issues
Hallucinations
Seizures
When you attend drug and alcohol rehab in Leicester for alcohol addiction, you will need to undergo a medically assisted detox first.
This means that you will be prescribed a drug such as Librium to ease the withdrawal symptoms, and your dosage will be reduced over the next seven to ten days.
Once you are no longer physically reliant on any substances, it is usually recommended to spend another three weeks in the facility to focus on healing the psychological addiction and to teach relapse prevention techniques and trigger identification.
Please call our 24-Hour Helpline: 0800 326 5559
Rehab for cocaine in Leicester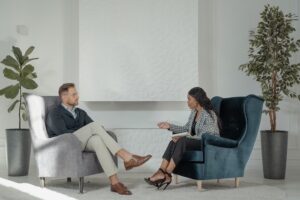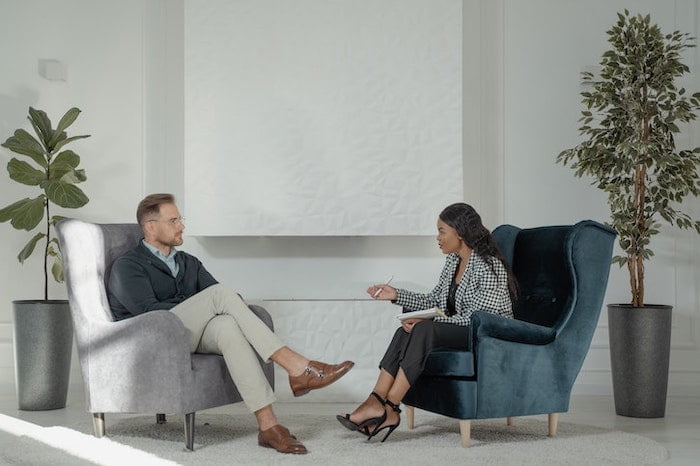 Cocaine is a dangerous and highly addictive drug that comes as a white powder that is most commonly snorted through the nostrils. However, it can also be smoked and injected.
Because the effects of cocaine are short-lived, users tend to take more of the substance more often in order to continue to feel the burst of energy that the drug causes.
Cocaine does not cause a physical addiction; therefore, you will not require a medical detox when attending rehab for cocaine addiction in Leicester.
It is possible to overcome a cocaine addiction in as little as ten days; however, it is recommended to stay for longer if there are underlying psychological conditions.
Please call our 24-Hour Helpline: 0800 326 5559
Rehab for heroin in Leicester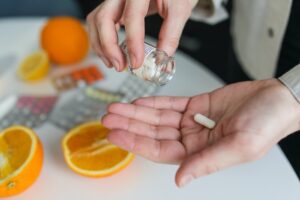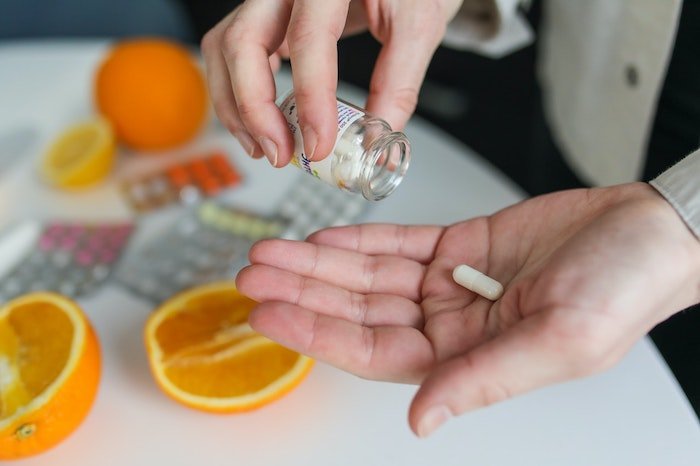 Heroin is a highly addictive and very dangerous opioid that is most commonly injected into the bloodstream. However, it can also be snorted and smoked.
Heroin is known to cause intense euphoria in its users, and people can become addicted after just one use.
Over time, users will need more of the substance to feel the same effect they felt when they first tried the substance, making it even more difficult to overcome.
Heroin causes a physical addiction, so your first seven to ten days in rehab will consist of a medically assisted detox and heroin withdrawal. In the case of heroin addiction, methadone is commonly given to ease the withdrawal symptoms in the user.
It is highly recommended to remain in the rehab facility for the full 28 days when you are overcoming a heroin addiction. This is to ensure that your physical and psychological addictions are both fully treated.
You will also receive treatment for any other effects of heroin, such as hepatitis.
Please call our 24-Hour Helpline: 0800 326 5559
Rehab for cannabis in Leicester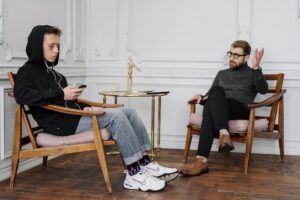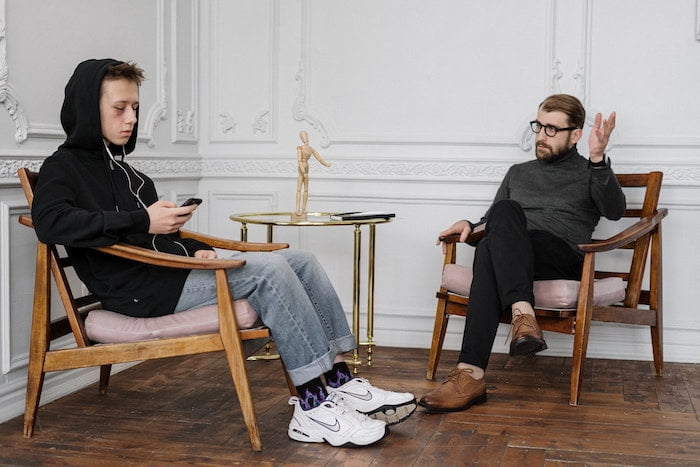 Cannabis is possibly one of the most widely abused drugs because people believe it has healing properties. It is important to note that none of the healing properties of cannabis has been officially recognised.
Cannabis is known to increase anxiety, paranoia, and general confusion levels. It can also cause a persistent cough and other chest issues.
Cannabis does not cause physical addiction and therefore does not require a medical detox; however, a stay of around ten days is expected to overcome a cannabis addiction.
Please call our 24-Hour Helpline: 0800 326 5559
Dual Diagnosis And Co-Occurring Disorders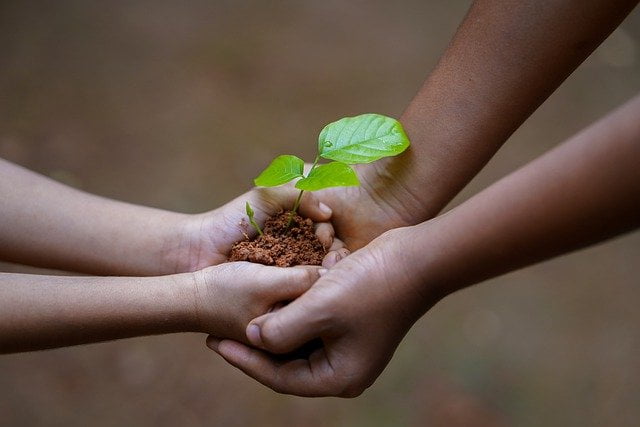 Some subjects are more susceptible to addiction than others.
This could be because they suffer from pre-existing biological or neurological conditions.
According to gov.uk, 59% of adults starting treatment for addiction said they were in need of additional mental health treatment.
In this case, subjects suffer from co-occurring disorders and a dual diagnosis will be made to treat other conditions along with their addiction.
These other conditions could vary from depression to anxiety, bipolar disorder, schizophrenia and so on.
A drug and alcohol rehab in Leicester will implement science based treatment to help patients to deal with and overcome these conditions. When you enter rehab you will get a psychiatric assessment by a psychiatrist who can assess whether you need any psychiatric treatment.
The time spent at a drug and alcohol rehab in Leicester is an excellent opportunity to consolidate their positive and healthy habits.
Many organisations across the UK offer free mental health support, whether you are also suffering from addiction or not.
Some of these include Mind UK, Young Minds, Rethink Mental Illness, Samaritans and Papyrus.
Other organisations that can offer you help for free include NHS Foundation Trust, Turning Point, We Are With You, National Association for Children of Alcoholics, Change Grow Live, Al-Anon and Alateen.
Rehabs and organisations are advised by the American Society of Addiction Medicine and the National Institute for Health and Care Excellence so you are in safe hands with person-centered care.
You may also be offered sober living houses as part of your aftercare after you leave rehab in order to help you maintain your sobriety and help with relapse prevention.
What aftercare services can I expect from drug and alcohol rehab in Leicester?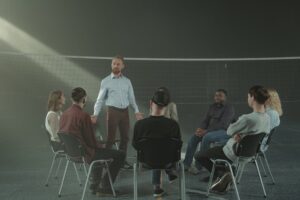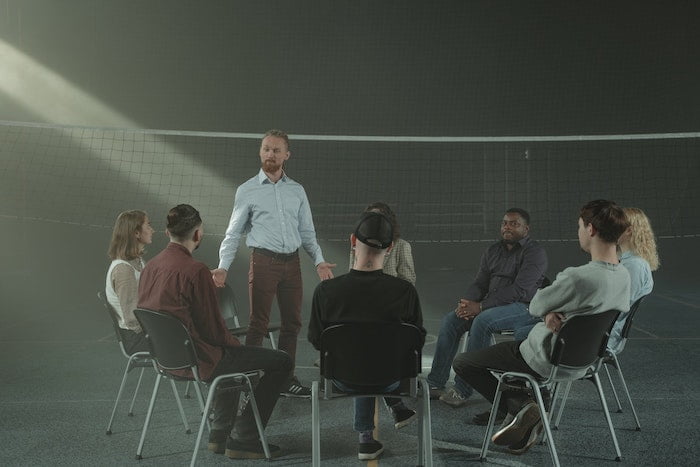 Once you complete your time in an inpatient rehab facility in Leicester, you will not be expected to go on with your life with zero assistance.
Most drug and alcohol rehabs in Leicester offer an aftercare package along with your inpatient treatment.
It is important to check the aftercare services offered by your chosen facility before you check in to know you are getting the best treatment and the most for your money.
Some common aftercare treatments on offer at drug and alcohol rehabs in Leicester are:
12 Step Programs
These organisations – such as Alcohol Anonymous (AA), Narcotics Anonymous (NA) and Cocaine Anonymous (CA) – are 12-step programmes that take place in church halls or community centres and are often free or cheap to attend. They are a good place to talk about your journey in a supportive and non-judgmental environment, sharing stories with people going through a similar experience.
SMART recovery
These are similar to Alcoholics Anonymous (AA) and Narcotics Anonymous (NA) in that they are group meetings. However, SMART Recovery meetings don't follow the 12-step rule, instead following a more secular approach focused on taking responsibility for your actions instead of giving yourself over a higher power.
Home detox
It is possible to undergo detox at home. However, this is only recommended if your addiction is not severe, and you should always seek professional medical advice first.
Al-Anon Family Group Meetings
These groups specifically support friends and family members of someone struggling with a substance use disorder. Someone suffering from a substance abuse issue can also attend these meetings to hear the experiences of their loved ones.
Outpatient Treatment via the Drug and Alcohol team in Leicester
You can continue your recovery treatment after you have left an inpatient facility by continuing therapy as an outpatient. The aftercare team should help set these appointments up for you.
Please call our 24-Hour Helpline: 0800 326 5559
The importance of immediate action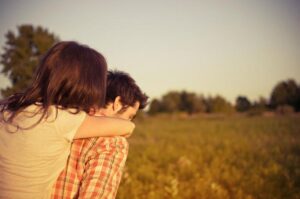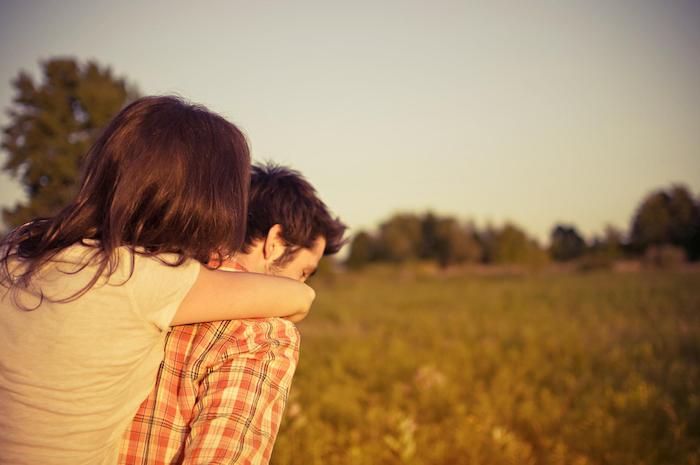 When you've taken the bold and life-changing decision to find suitable recovery treatment, it's important that you act immediately. There are several reasons for this, but it's important for your safety that you do so.
Even if your addiction feels minor, or you are in the early stages of developing an addiction, it is a progressive disease, so the longer it goes untreated, the more substantial its hold on your body and mind will become.
As you know, many risks are involved with addictive substance abuse, including permanent disability and fatality, and these risks increase with time, especially if your usage increases.
The other risk involved with not addressing a drug and/or alcohol addiction problem as soon as you've decided that you need help is that the likelihood that you will change your mind increases over time.
As the addiction takes more psychological control, it will be difficult to convince yourself that recovery is the right step.
This is why many people who end up on long waiting lists for treatment often back out when treatment becomes available.
With OK Rehab, there are no waiting lists. We do not even need a GP referral, you can speak to us today, and we will begin the admissions process straight away, helping you access the treatment you need.
There is no judgement here, as many of our call handlers know first-hand how it feels to be in your position.
Therefore, they are well-placed to answer any questions or concerns you may have, and all calls are free of charge and completely confidential.
There is also absolutely no obligation to use our referral services if you decide it is not right for you. If all you need is some helpful advice, contact us today on 0800 326 5559.
Every rehab in England and Wales that we work with is vetted by the Care Quality Commission (CQC).
Get help for addiction anywhere in Leicestershire, including Melton Mowbray, Coalville, Longborough, Hinckley, Kegworth, Market Harborough, Oadby, Quorn, Mountsorrel, Barrow upon Soar, Lutterworth, Sileby, Broughton Astley, Wigston, Shepshed, Blaby, Castle Donington, Ashby Parva, Ibstock, Fleckney, Anstey, Groby, Birstall, Barlestone, Countesthorpe, Narborough, Cosby, Markfield, Market Bosworth, Enderby, Syston, Barkby, Billesdon and many others.