Drug & Alcohol Rehab in Oxford
It is not uncommon for social drinking to spiral into substance abuse. Addiction can affect anyone. If that experience sounds all too familiar, we can help pull you out of the depths of addiction.
Rehab provides a safe place to begin your recovery away from temptations. Rehab is short for "rehabilitation", and going to rehab is about rehabilitating your mind, body and soul.
Below, we offer up treatment options in Oxford, and we also attempt to descript what to expect during your treatment process.
"87% of alcohol-dependent adults and 40-60% of crack and/or opiate users" in Oxfordshire have unmet needs in terms of rehab treatment.[1] This is a huge amount of people who require urgent as well as ongoing care and support.
Addiction is a serious illness that requires professional treatment and the best place to access that is at an alcohol rehab in Oxford.
Get alcohol and drug rehab in Oxford for a large variety of addictions such as binge drinking, alcohol addiction, benzodiazepine addiction, Buprenorphine addiction, cannabis use disorder, crack cocaine addiction, ketamine addiction, opioid use disorder, heroin addiction, cocaine dependence or cocaine addiction, any physical dependence or codependency, substance use disorder, and behavioural addictions such as gambling addiction and eating disorders.
To begin your recovery journey today, call our 24-Hour Helpline: 0800 326 5559
Family interventions you can try at home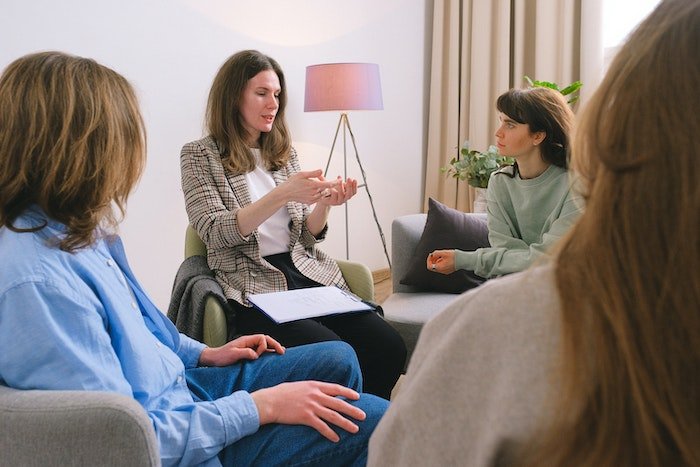 When you have a loved one who has an addiction, there are many situations that become strained at home. It's usually in relation to worrying about their health, the impact on others in the home, and can also be linked to unhealthy behaviours that affect you (i.e. being lied to).
There are a couple of interventions you can use that support your loved one and the rest of the household.
A traditional intervention aims at encouraging your loved one to alcohol rehab in Oxford quickly.
You'll be joined by a professional in meeting with the person and broaching the addiction topic before laying out treatment options for them to choose from. It can be quite intense and is usually used when a person has a severe addiction and you're seriously concerned.
The CRAFT intervention is a more subtle approach and takes more time. It's where the family members around the addicted person learn about addiction and how to interact in a way that is positive and encourages healthy behaviours.
The intervention encourages a person towards rehabilitation but through helping them reach the decision themselves.
How can you tell if you have an addiction?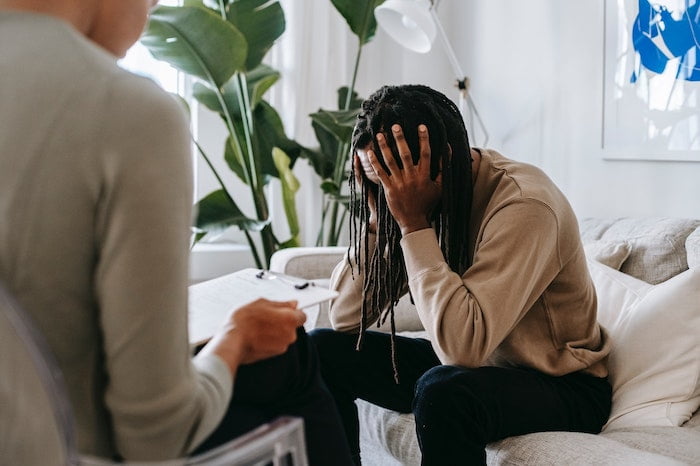 There are different signs that make it clear that you have an addiction. However, even when faced with the obvious it can be especially hard for people to admit there's a problem.
Not only does the stigma attached to addiction make it difficult, but the admission means you then have to decide what to do next; choose to recover or not.
If you experience any of the following then you use alcohol or drugs in a way that is problematic and/or addictive:
"Needing" the substance every day in order to get through it.
Consuming more of the substance (tolerance built).
Mixing substances to feel an effect (tolerance built).
Being secretive, manipulating, or lying around or about use.
Other people being concerned about your habit.
Experiencing mood swings or physical effects as part of withdrawal.
Professional input is required when the above symptoms exist.
Alcohol rehab in Oxford; the costs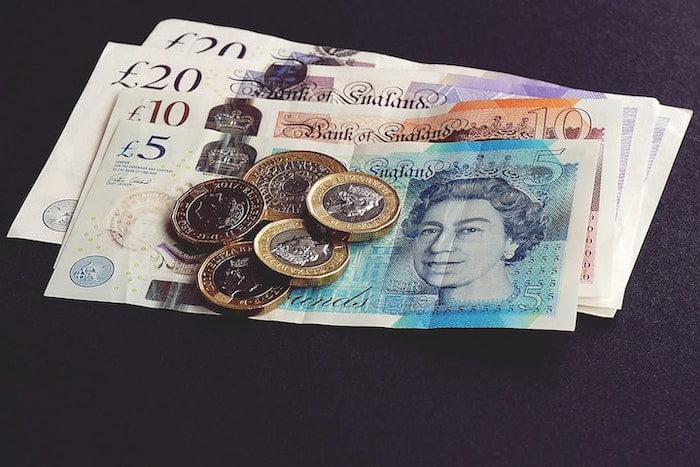 Staying at a drug and alcohol rehab in Oxford comes at a cost. This covers the following:
Psychological therapies.
Staff time and resources.
24 hour care.
Depending on the rehab clinic you choose and what level of luxury it offers, you can spend anywhere from £1,000 a week to £10,000. For more information, contact the OK Rehab team, we have extensive knowledge on clinics throughout the country and what's available in the Oxford area.
If you have health insurance, it might cover the cost of rehab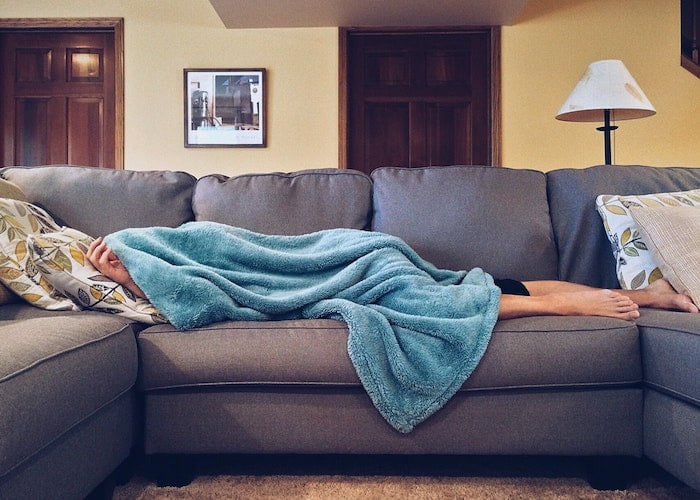 If you have a health insurance policy, then you might be covered for a private rehab stay. You'll need to get your documents out and have a read. It will clarify whether addiction treatment is included. Deciding to use this method of funding does, however, mean that your cost of insurance will increase in the future.
If your health insurance is provided through your place of work, then you might also be able to use this to cover your rehab stay. That being said, you might also be under oath to tell your boss that you're claiming on the policy and that you have an addiction that needs treatment.
To begin your recovery journey today, call our 24-Hour Helpline: 0800 326 5559
Private residential placements funded through the NHS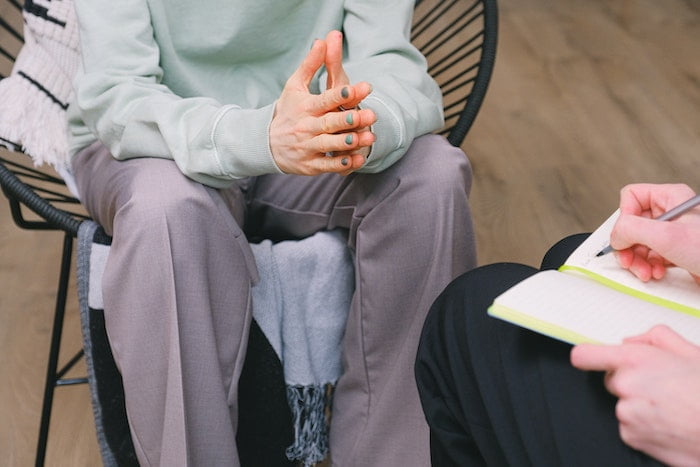 In some cases, people enter alcohol rehab in Oxford and get their treatment package covered via NHS funding. There are various background factors that must be evident for those who are granted the funding.
The council offers these opportunities to people who are fully committed to recovery and this must be shown through their actions. It's assumed that the person will be in regular contact with their drug and alcohol service. As well as this, the funding is only available to people from low-income backgrounds.
You'll need to complete an application form. This will be viewed by the staff at the council who will choose from a list of applicants who will be awarded the rehab place.
What does the NHS offer in contrast to private clinics?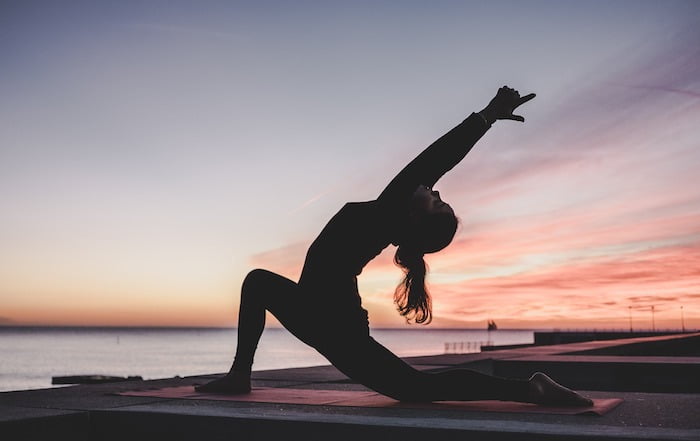 There are some main differences between NHS rehab services and those that are private. NHS services offer outpatient clinics which means that you access them like you might a GP surgery as and when you have an appointment.
There is limited availability for people to have counselling sessions as there are many people who access the service. Every week, however, there are weekly groups and drop-in clinics. Drug and alcohol services support anyone who self-refers around addiction so people are at all levels of substance use.
Private clinics provide an inpatient service where you're admitted as a patient who will stay for an extended period.
You'll have your own bed and have a tailored programme of treatment that suits your needs. Staff are available 24 hours a day and offer a range of treatments, activities, and therapies on both a group and individual basis.
Alcohol detox and rehab in Oxford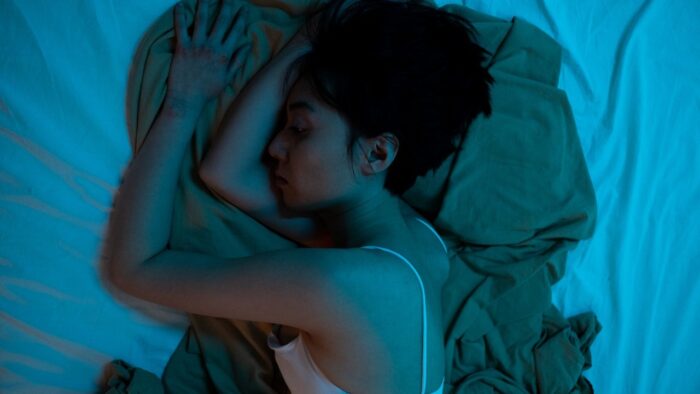 The effects of alcohol are felt by the individual who drinks as well as people who are close to them. Alcohol can be especially difficult to quit because of it being so accessible.
It's a substance that is proven to cause various types of cancer when used regularly and for the long-term. Alcohol also causes various illnesses linked to the gut, liver, and of course leads to dementia.
The withdrawal symptoms include:
A tremor often most visible in the hands.
Profuse sweating.
Anxiety and low mood.
Sickness and diarrhoea.
Reducing alcohol when a dependency has formed is actually dangerous which is why a clinically overseen detox is important. At rehab, you'll be prescribed a medication called Librium.
This reduces the symptoms in order to keep you comfortable. The detox stage lasts around a week and at the end of this you'll be totally substance-free.
Your stay at an alcohol rehab in Oxford will then turn to psychological therapies, holistic activities and group sessions that will give you new knowledge about addiction, alcohol, and the building blocks of healing and change.
Stages of alcohol detox
Alcohol dependence can be established using the Alcohol Use Disorders Identification Test, DSM-5 or CAGE questionnaire.
Dependent drinkers will have built up a strong tolerance to alcohol, and experience unpleasant withdrawal symptoms (alcohol withdrawal symptoms) or alcohol withdrawal syndrome.
To ensure that the risk of seizures is reduced, the rehab medical team prescribe patients with Chlordiazepoxide, brand name Librium, as they undergo detox as this has been proven to offer more protection against the risk of seizures.
A medically-assisted detox (alcohol detox) is needed in order to try to prevent the effects of alcohol, including encephalopathy (Wernicke encephalopathy) and delirium tremens.
To begin your recovery journey today, call our 24-Hour Helpline: 0800 326 5559
Rehab for cocaine in Oxford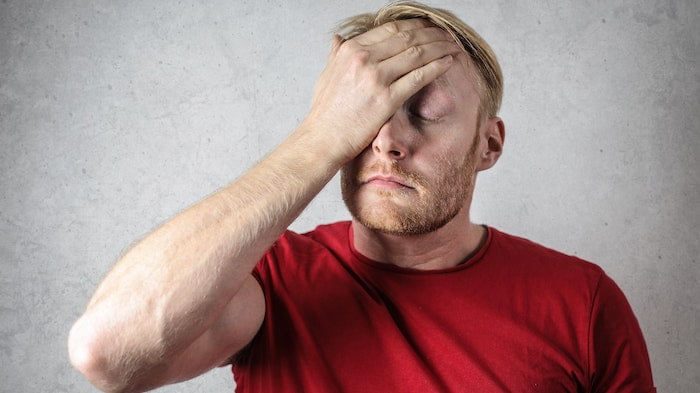 People throughout Oxford are using cocaine. It's a drug that has swept over the country with users in all walks of life. Not only are festival goers taking it, it's becoming common in student and professional populations. Many view it as a social drug and are introduced to it through their friends.
As time unfolds, however, the negative impacts are seen on physical and mental health and in how families and finances are affected.
Cocaine and crack–cocaine use leads to:
Suicidal ideation.
Skin sores and the collapse of your nose.
Toxin build-up and increased illnesses and diseases.
Ongoing health issues.
Financial ruin.
Treatment focuses on how to manage thought processes and behaviours. You'll learn how the two are connected and what to do to develop healthy habits.
Staff will encourage you to experience life and the body through new perspectives whether it be artistically or through exercise.
You'll link to various staff who will provide you a safe space to reflect and explore the challenges you face in letting go of this unhealthy coping mechanism and in implementing new activities.
Rehab for heroin in Oxford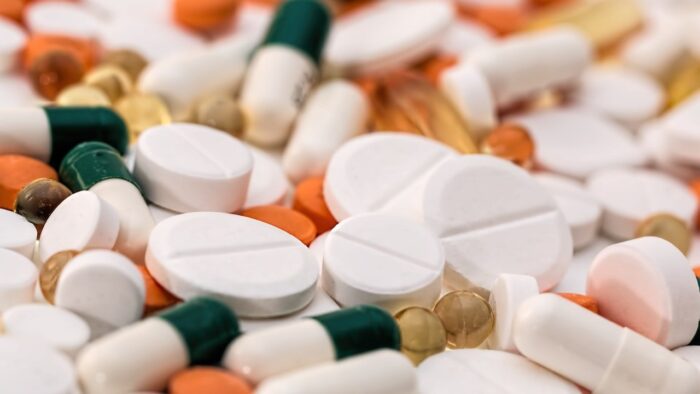 A stay at rehab for heroin addiction will be divided into two parts. This is because, like alcohol, heroin creates two types of addiction; the physical which causes physical symptoms and effects and the psychological which affects the mind.
A team of specialist staff cover all areas of your care so that you're comfortable at all times.
Heroin withdrawal includes the following:
Shaking and sweating.
Severe pain in the bones and muscles.
Overwhelming feelings linked to anxiety, fear, and sadness.
Runny nose.
Sickness and diarrhoea.
The detox stage of treatment begins as soon as you enter the clinic as a patient. A doctor will oversee a prescription of Subutex so that the withdrawal is smooth. It lasts around seven to ten days after which you'll be substance-free.
Following this you'll begin psychological therapies such as cognitive and dialectical behavioural therapy.
Types of therapy available at a private rehab in Oxford include Acceptance and Commitment Therapy, acupuncture, art therapy, cognitive behavioural therapy, dialectical behaviour therapy, drama therapy, Eye Movement Desensitization and Reprocessing, group psychotherapy, motivational therapy, Rational Emotive Behavior Therapy, brief intervention, contingency management, coping mechanisms work therapy, equine therapy, family therapy, group therapy, individual therapy, mindfulness, motivational interviewing, music therapy, and talking therapies.
Both of these provide you with ways to manage thoughts and thought patterns so that you regain control of them and your emotions.
You'll learn coping mechanisms and practise exercises (i.e. artistic or meditative) where you experience your authentic self afresh and find a space of which change can build from.
At rehab you may also receive advice for the other possible effects of a heroin addiction, such as hepatitis.
To begin your recovery journey today, call our 24-Hour Helpline: 0800 326 5559
Rehab for cannabis in Oxford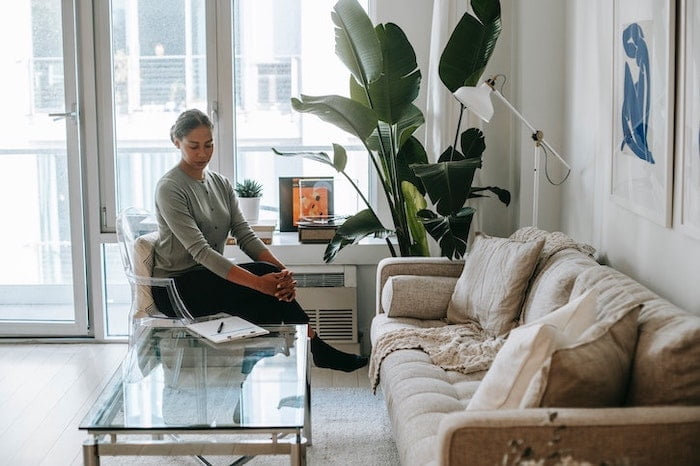 Although cannabis isn't often seen as being a drug that has serious effects, for some people who become addicted to it the consequences are grave.
The chemical that makes certain strains illegal in the UK is THC, this is what makes the substance psychoactive.
It's also this chemical that can lead to worrying effects in people who use the drug.
The side effects of cannabis include:
Heart palpitations.
Fluctuation in blood pressure.
Changes in metabolism.
Sleep disruption.
Lung problems from smoking.
Anxiety and paranoia.
Your treatment programme will focus on different areas of your life from the personal (i.e. self-care and future goals) to social (i.e. relationships) to health.
Staff will help you to see what thought patterns you need to change and how to do so. As well as this, you'll start to develop ideas on how to create a substance-free life.
Every day you'll have one-to-one and group sessions. These along with various approaches such as cognitive behavioural therapy and art therapy will provide you with the skills necessary to conquer addictive behaviours and develop healthy ones.
To begin your recovery journey today, call our 24-Hour Helpline: 0800 326 5559
Mental health and addiction; a dual diagnosis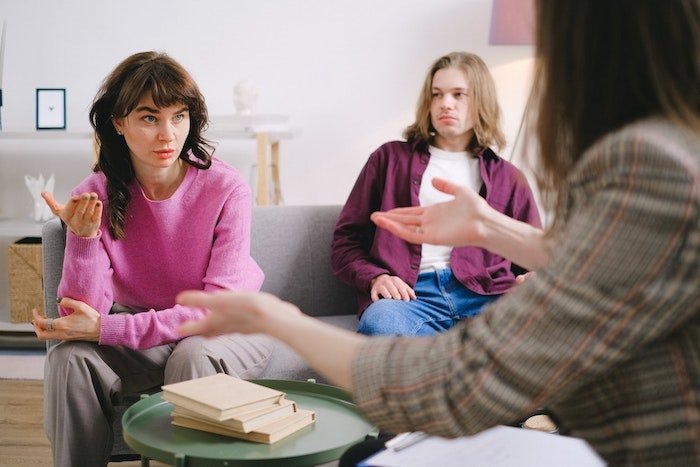 Some residents who enter an alcohol rehab in Oxford will have a dual diagnosis. This is when both an addiction and a mental health condition (i.e. depression, post traumatic stress disorder (PTSD), bipolar disorder, borderline personality disorder, obsessive compulsive disorder (OCD) or schizophrenia or anxiety) co-occur.
There's a link between the two conditions. It's often impossible to tell what came first as alcohol and drug use lead to mental health problems and people who have mental health conditions often use substances to try and "self-medicate".
Your rehabilitation programme at a private clinic will include therapies that tackle the mental health condition as well as the addiction. Doing this gives you the best foundation for recovery.
You will receive a full psychiatric assessment upon arrival by a psychiatrist, who will determine if you need any psychiatric treatment during your rehab stay.
How private rehab programmes approach relapse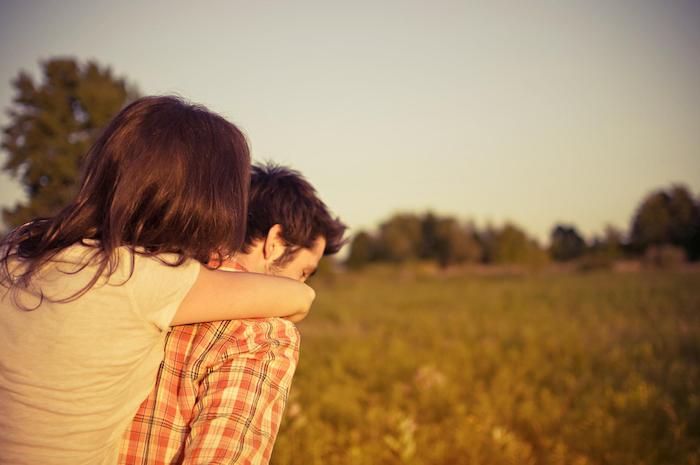 There will be sessions at rehab dedicated to planning for life outside of the clinic back at home. You'll discuss in-depth the things that you find triggering from places to people to events and memories. All of this is important in order to plan effectively around managing yourself going forward.
Staff will support you to make a relapse prevention plan. It will include steps on how to create a sober life through prioritising your interests and healthy activities. As well as this, it will also outline what to do should you relapse.
Where else can you go in Oxford for help?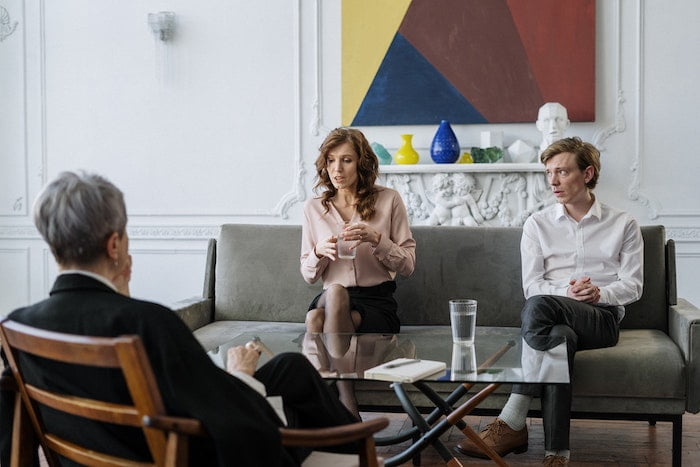 There are other organisations that support people who have addictions including those who struggle to stop as well as those who are in long-term recovery.
Drug and alcohol services provided through the NHS are available in Oxford. You'll be assigned a caseworker who will meet with you a couple of times and make recommendations. Every week you can also go to clinic to join in with group sessions.
Home detoxes are offered to some people. This is where the person is deemed as "low risk" in terms of being able to manage a prescription. A doctor, however, will be in daily contact to ensure you're safe and well.
Various 12 Step groups such as Alcoholics Anonymous and Narcotics Anonymous. These support you to find inner strength and to connect to others to find a successful space of healing as you give yourself over to a higher power.
For family members who need support to make sense of addiction, there are various organisations including AdFam, Al-Anon and Nar-Anon.
SMART recovery groups are on offer if you need support breaking down healthy lifestyle goals into achievable steps. It's a practical approach and provides motivation.
What is rehab?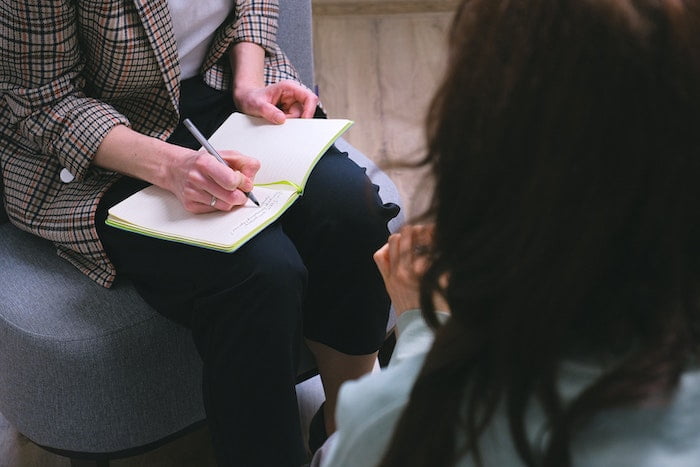 Wikipedia defines rehab as:
The process of medical or psychotherapeutic treatment for dependency on psychoactive substances such as alcohol, prescription drugs, and street drugs such as cannabis, cocaine, heroin or amphetamines.  Source:

Wikipedia
It's important to remember that rehab seeks to help you confront your addiction and the underlying causes of why you are resorting to substances to cope with emotional pain.
To begin your recovery journey today, call our 24-Hour Helpline: 0800 326 5559
Treatment Options in Oxford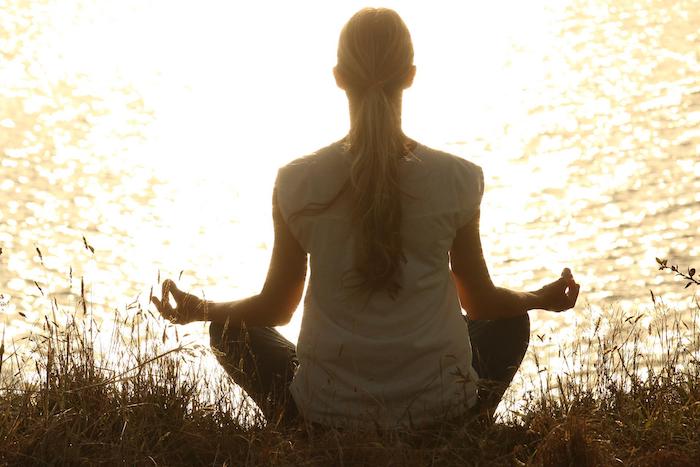 There are several options for addiction treatment in Oxford. We will go into detail about each option later, but here is a brief overview:
1. Residential Rehabilitation
This is an in-patient form of treatment that tends to last around a month. Patients are provided with everything they need from an ensuite bathroom to leisure facilities. The treatment involves an initial detox followed by intense rehabilitation, with 24/7 care guaranteed throughout.
2. Outpatient Clinic
For those who cannot leave their house for a month, it is possible to travel to an outpatient clinic in Oxford for detoxification and therapy.
3. Detox
Let's talk about the specifics of the detoxification process.
Doctors and nurses will come alongside you as dangerous chemicals are withdrawn from your body, possibly leaving you with withdrawal symptoms.
Some patients experience relatively mild symptoms such as headaches, tremors, nausea, body aches, and fatigue. For others, their mental health can rapidly decline, and they may experience frightening symptoms such as hallucinations and seizures.
Fortunately, doctors and nurses will be ready to prescribe you the necessary medication if your symptoms are severe. This can be beta-blockers (such as propranolol), benzodiazepenes, or relapse prevention medication.
It is likely that you will have strong cravings as your body gets used to not having access to the substance in question. You can work through this challenge by following the advice of staff, having regular therapy sessions, and getting involved in the healthy lifestyle of rehab e.g. exercising, eating healthily, practising yoga/meditation, and sleeping well.
4. Rehab Therapy
Therapy is proven to be the most effective method for long-term recovery from addiction. Thankfully, there are many therapy options at residential rehab facilities in Oxford. Here are a few examples:
CBT (Cognitive Behavioural Therapy): This teaches you to challenge negative thoughts, which has a positive impact on your feelings and behaviours
DBT (Dialectical Behavioural Therapy): Dialectical Behavioural Therapy is a combination of CBT and mindfulness
ACT (Acceptance and Commitment Therapy): With ACT, you learn how to work through negative feelings rather than getting overwhelmed by them
Psychotherapy: When you engage with psychotherapy, you are encouraged to look within and discover the root of your behaviours, as these can often be subconscious
Counselling: Talking through your feelings with a trained counsellor can help you to discover things about yourself and your addiction that you had previously repressed
Group therapy: Therapy sessions with other patients can be incredibly beneficial for those struggling with drug or alcohol dependency. You will feel as though you belong to a supportive community, which motivates you to stay sober
Family therapy: It is possible to have therapy sessions with your loved ones to help you understand one another. This promotes healthy relationships
Holistic therapy: Holistic therapies focus on the state of your mind, body, and spirit through practices such as aromatherapy, reiki, meditation, and yoga
Experiential therapy: This involves reliving traumatic memories through methods such as role-play, which helps you identify how trauma has impacted you
Fitness therapy: Regular exercise has been proven to positively impact your mental health, so fitness therapy can be a useful tool for people in recovery
Art therapy: With art therapy, you can express yourself artistically which is beneficial for your mental health
Music therapy: Similar to art therapy, music therapy promotes self-expression through music
5. Residential Rehab
As the milestones that need to be passed for each patient are similar, residential rehab can be arranged for just a few days after your initial call for help.
It involves living at a centre in Oxford (or elsewhere) with excellent facilities. Often, you will be surrounded by beautiful countryside, which is perfect for outdoor leisure activities such as swimming and fishing.
Rehab is a chance to separate yourself from bad influences and focus all your attention on healing. You will do this with the help of a team of staff, including addiction specialists, medical professionals, counsellors, therapists, and psychologists.
When you arrive at rehab, you will have a full medical examination to help staff take care of you in the most effective way.
You will be shown your individualised treatment programme that is crafted based on the details you have given us surrounding your addiction. Each proposed technique will take into account your physical and mental health, ensuring your treatment is as beneficial as possible for you.
Once you have agreed on your treatment plan, it's time for the detox. Ridding your body of toxins puts you in the best position to begin recovery, as your body will have learnt how to live without substances.
During or after the detox, you will begin therapy. There will be a range of therapies available as different patients react differently to each type.
In rehab, your day-to-day routine will not differ hugely as the structure is incredibly important for your recovery. Generally, you will wake up early, have regular therapy sessions throughout the day, enjoy healthy home-cooked meals, participate in fun leisure activities, spend time with the other patients if desired, and go to bed early so you can wake up refreshed.
Some days will be slightly different. For example, most rehab centres have one set day a week for visits from friends and family. Additionally, on certain days, you will be able to attend educational workshops and motivational sessions which form part of the rehabilitation process.
To begin your recovery journey today, call our 24-Hour Helpline: 0800 326 5559
Am I Ready For Rehab?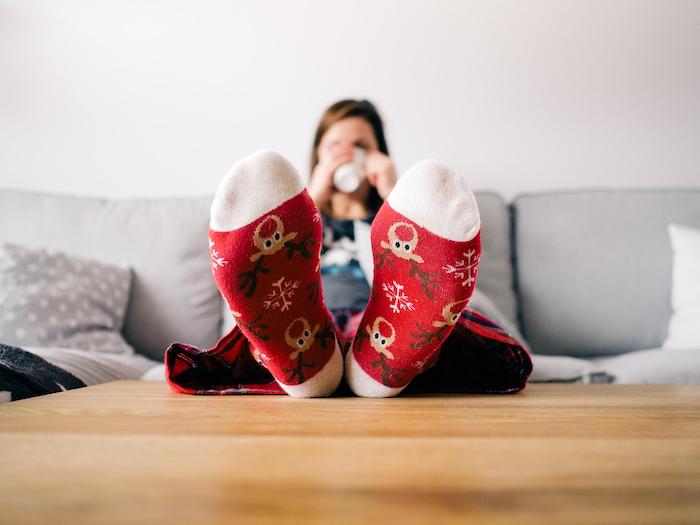 The most important question to consider before you opt for rehab is: do I want to leave substances in the past?
If you want to cling to your addiction, rehab will not work for you. It requires you to be completely ready to pursue a sober life. This does not mean that there is no room for failure (relapse), but rather that your intention should be to recover.
The reason this is so important is that rehab can be the most challenging thing you have ever done, so the motivation to recover is what will help carry you through the tough times.
If you are looking for signs that rehab is right for you, the following points may help:
Addiction is the centre of your life: Everything you do revolves around addiction, you have no motivation to do anything else, addiction is always on your mind, and you consume substances on a daily basis.
Addiction is destroying your life: You have lost your sense of self, you are having problems at work, your relationships are failing, your physical and mental health are in a poor state.
Please note that it is common for people with addiction problems to be in denial about the significance of their problem. Thus, it is important to take the time to honestly reflect on your situation. The fact that you have arrived on this page is in itself a sign you may be ready for rehab, as you are seeking out solutions to your problem.
OK Rehab can help with all levels of addiction, from mild to severe. Why pass up the opportunity to get immediate help?
What Happens After Rehab?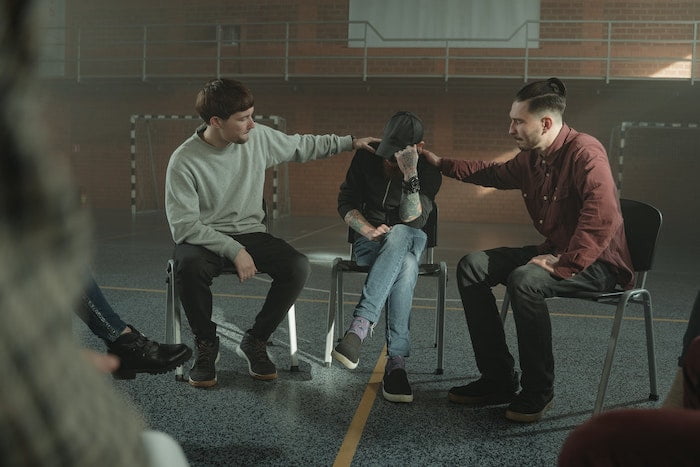 If you decide that you are ready for rehab, you will soon be propelled into a world of 24/7 support.
To go from that to total independence sounds scary. However, the idea that you enter rehab entirely alone is deceiving.
Ok Rehab selects centres in Oxford that offer a free aftercare plan. For a whole year after your stay in rehab, you will have access to resources provided by the rehab where you completed treatment.
The aftercare includes:
Therapy: After countless therapy sessions in rehab, you will have learnt what works for you and what doesn't. Using this knowledge, you can continue to have therapy sessions for the 12 months following rehab. This can be a lifeline in times of hardship.
Helpline: Returning to the 'real world' after rehab can be extremely challenging, but you will be able to contact staff at the rehab centre whenever you need to. They will provide much-needed encouragement and advice.
Accountability: Staff at the rehab centre will check in on you regularly to ensure you are still on track, which helps you to remember why you are choosing to stay sober.
Local support groups: You will be encouraged to attend group meetings in Oxford in order to remain part of a supportive community. Alcoholics Anonymous (AA) schedules meetings throughout the week, allowing you to check in as regularly as you would like.
In addition to the aftercare plan arranged by your chosen rehab, you are responsible for altering your life to fit in with sobriety.
Everyone has their own boundaries, but this could include:
Distancing yourself from unsupportive people
Avoiding bars and clubs
Choosing to not have substances in the house
Keeping yourself busy with new leisure activities e.g. reading, writing, playing sports, going on hikes, or listening to music.
To begin your recovery journey today, call our 24-Hour Helpline: 0800 326 5559
Frequently Asked Questions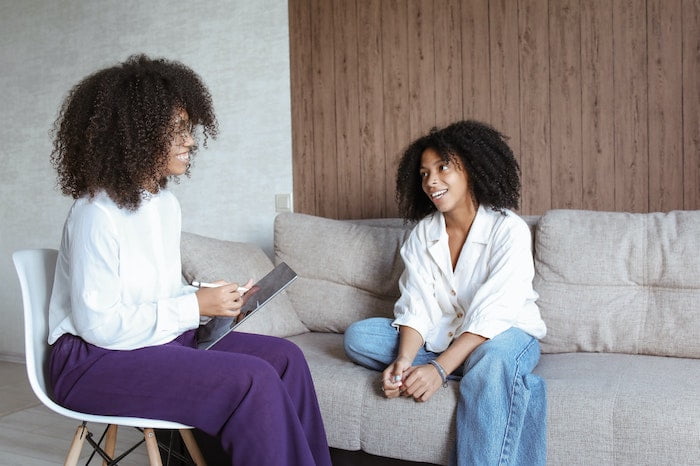 Below, we provide several frequently asked questions asked by people seeking addiction treatment:
1. What is the Most Successful Treatment Option?
In-patient treatment in the form of residential rehab has the highest success rates of all the treatment methods. Being away from home and following a set structure makes it much easier to stay sober.
2. How Long Does Rehab Last?
While most patients attend rehab for a month, the time frame is flexible according to your specific needs and your level of progression throughout the treatment programme. This means that your stay could be just 10 days, or it could extend past 28 days. The exact length cannot be predicted.
3. Can I Arrange Help For a Loved One?
If you are worried about a loved one, OK Rehab can certainly help. We can refer your friend or family member to rehab in Oxford, or simply tell you how to handle the situation in the best possible way to protect the health of your loved one.
4. Where Can I Attend Rehab?
As you know, we have excellent contacts for residential rehab centres in and around Oxford. However, if you would rather move further away for treatment, we can make it happen. We offer treatment all over the UK, including London, Essex and Yorkshire.
Alternatives to Rehab in Oxford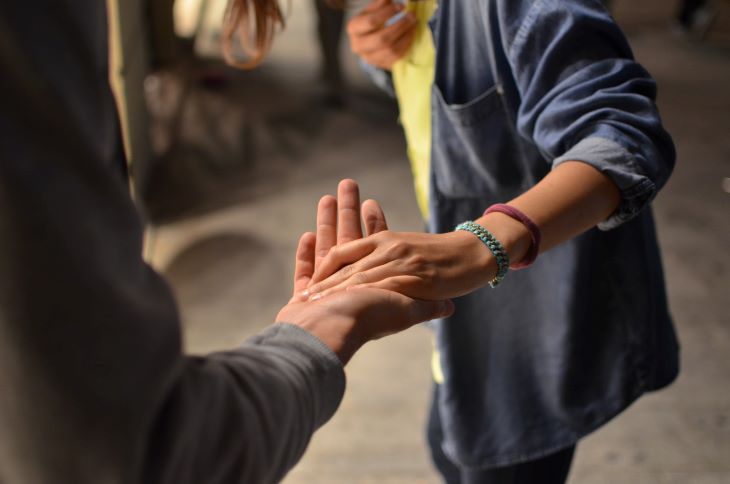 1. Turning Point – Oxford
Address: 27-29 Rectory Rd, Oxford OX4 1BU
Telephone: 03000134776
Website: http://wellbeing.turning-point.co.uk/oxfordshire
2. Adapt Oxford
Address: Unit 29, Templars Square Shopping Centre, Oxford OX4 3XH
Telephone: 07786557104
Website: http://adaptoxford.org.uk/
3. Oxfordshire Recovery College
Address: Oxfordshire Recovery College, The Straw Bale, Restore, Manzil Way, Cowley Rd, Oxford OX4 1YH
Telephone: 01865779613
Website: http://oxfordshirerecoverycollege.org.uk/
Accessing local 12-Step programmes like Narcotics Anonymous (NA), Alcoholics Anonymous (AA) or Cocaine Anonymous can be a great way to connect with other people in recovery.
Smart Recovery looks to support individuals in making healthy and consistent progress in their recovery.
Meetings focus on four key principles: sustaining motivation, managing triggers, understanding thoughts and feelings, and staying sober.
You and your friends or family members can also access Al-Anon meetings.
For mental health support, reach out to Mind, Papyrus,  Young Minds, Samaritans or Rethink Mental Illness.
Other organisations that can offer you help for free include NHS Foundation Trust, Turning Point, We Are With You, National Association for Children of Alcoholics, Change Grow Live and Alateen.
Rehabs and organisations are advised by the American Society of Addiction Medicine and the National Institute for Health and Care Excellence so you are in good hands with person-centered care.
You may get access to sober living houses as part of your aftercare after you leave rehab to help you maintain your sobriety and help with relapse prevention.
Get Help Today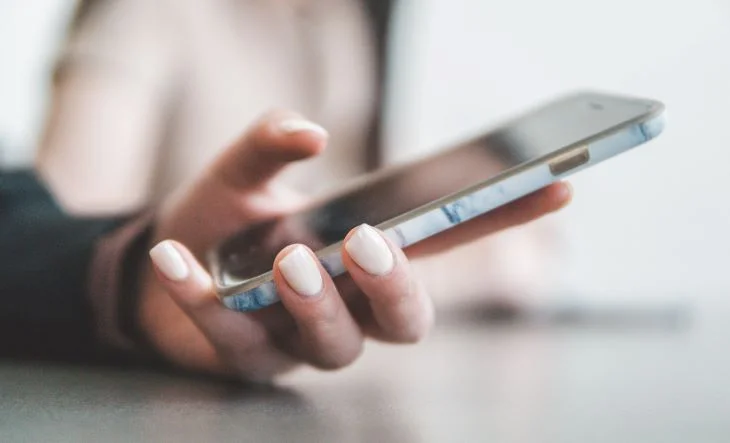 For more information on detox and rehab options in Oxford, contact us today.
All of the rehabs we work with are regulated by the Care Quality Commission CQC (England and Wales) or the Care Inspectorate (Scotland).
We also offer our drug and alcohol rehab services across various locations in Oxford, Banbury, Adderbury, Adwell, Beckley, Begbroke, Botley, Brize Norton, Alvescot, Ambrosden, Chesterton, Childrey, Chilson, Chilton, Abingdon-on-Thames, Bicester, Witney, Didcot, Carterton, Burford, Chipping Norton, Abingdon, Henley-on-Thames, Witney,Thame, Banbury, Woodstock,F aringdon, Charlbury, Wallingford, Bicester, Bampton, Didcot, Minster Lovell, Watlington, Binfield Heath, Wantage, Ascott-under-Wychwood, Kingham, Chinnor, Clifton, Hampden, Ashbury, Swinbrook, Kelmscott, Chadlington, Asthall, Kidlington, Dorchester, Shipton-under-Wychwood, Bloxham, Eynsham, Benson, Berinsfield and many more cities and towns across Oxfordshire.
We offer free advice from a team of non-judgemental professionals, many of whom are in recovery and understand how hard it can be to change your relationship with addiction.

For more information about rehab in Oxford, simply reach out to our 24/7, confidential hotline on 0800 088 66 86.
References
[1] https://insight.oxfordshire.gov.uk/cms/system/files/documents/20190416_Drug_Alcohol_NeedsAssessment_0.pdf