Drug & Alcohol Rehab in Ryde
It is normal to have a lot of questions about substance abuse and how it is treated.
You might be struggling to determine what kind of care you might benefit from, or you might be uncertain of how you might be able to help a loved one overcome their battle with addiction.
Drug or alcohol addiction is a frightening condition to deal with, and whether you are concerned about your situation or that of a friend or family member, we want to help!
At OK Rehab, we know how important it is to spread accurate information about the treatment of addiction to help as many people as possible to get the care they need, so that's exactly what we are going to do here.
Can You Benefit From Private Treatment?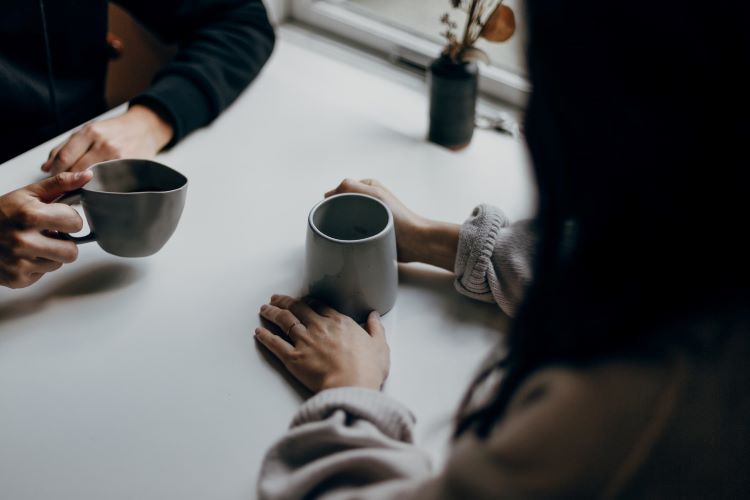 There is a range of treatment programmes out there for individuals to choose from. Across the UK, clinics differ in what focuses and approaches they take to the process of recovery, and finding one that suits your situation can be an overwhelming task.
Of course, there is a great deal of rehab facilities run and provided by the NHS. These public programmes are very valuable, but they are not the only option available to people who want to beat their addiction. There are also private clinics.
Provided by health and rehabilitation companies, these kinds of clinics offer effective treatment as well as additional benefits for individuals to enjoy throughout the recovery process which publicly funded alternatives cannot.
These might include:
Additional treatment activities, such as acupuncture, motion therapy, yoga, or massage
Recreational facilities, including gyms, spas, or outdoor spaces
Private accommodation, offering a personal bedroom and bathroom
Personalised meal preparation, curated to attend to an individual's dietary preferences
Serene and picturesque location, such as within a forest, mountain range, or coastal region
Every private rehab clinic will be able to provide its own set of benefits and perks for those who choose to undertake their recovery process with them.
It must be noted, however, that the more extravagant and luxurious the rehab treatment, the more money an individual can expect to pay to attend such a programme.
How Can OK Rehab Help You?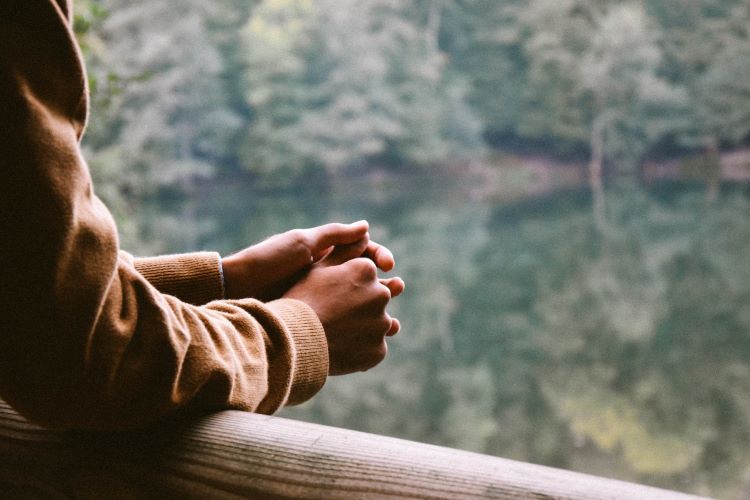 If you are struggling with addiction and feel like you might benefit from undergoing rehab treatment, you might be lost as to how you begin the process.
In this situation, you can reach out to us at OK Rehab and let us help!
When you get in touch, we can help you by conducting a telephone assessment. This is commonly done to kickstart the recovery process [1], and it will enable us to get a better idea of what your situation is and what kind of help would be most suitable for you.
In this assessment, one of our experts will ask what symptoms you are experiencing, how long your addiction has been going on, and what other factors might be of interest when it comes to your general health and well-being.
These factors might include your living arrangements, social life, or medical history.
While personal, this information will help our experts provide the most informed advice they can, and ultimately help get you into a rehab programme that they can confidently say will help you, which in turn will help you feel more confident yourself.
Someone I Care About is Struggling With Addiction – What Can I Do?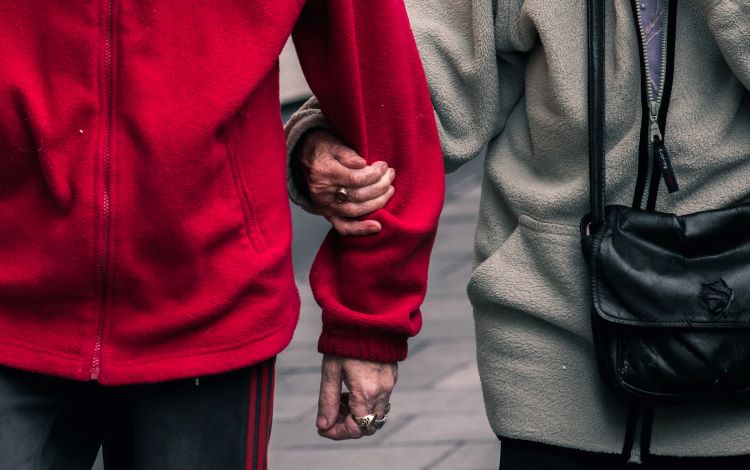 Addiction is such a hard-hitting, life-altering condition because it does not just impact the individual who is addicted to drugs or alcohol. Like many other mental health conditions, it can have a profound effect on the friends and family members surrounding the individual too.
When substance abuse begins to ravage an individual's life, those around them can experience intense sadness and fear about what will happen to their loved one, as well as potential financial hardship as a result of money being put into fuelling their consumption habits.
As a result of this, it is common for people to want to help their addicted friends and family members, both to prevent any further harm coming to them and limit the damage done to the wider family as well. But what can be done? How can you help the situation?
1. Help them see the problem
When it comes to addiction, many individuals may not be able to help themselves because they are in a state of denial about their substance use.
They may be unconsciously protecting themselves from their addiction's consequences, believing that their behaviour is normal and treatment, therefore, is unnecessary.
To help counter this denial and help your friend or loved one realise that their behaviour is damaging, you can hold an intervention. This is an event which looks to bring the people closest to an individual together to calmly and lovingly make it clear that their addiction requires attention.
Within interventions, it is essential that only an individual's closest friends and family are invited, and that those who attend are prepared, to be honest, and supportive of the addiction to encourage them towards treatment.
This might involve them preparing a few words about how they will be willing to offer their support, or them sharing a part of their friend's character that they believe has been lost as a result of their addiction.
2. Referring to someone on their behalf
Once you have conducted an intervention, or if your loved one already wants to get better but is unsure of what else to do, you can further support them by referring them to a medical or addiction specialist.
You can contact us at OK Rehab, and together we can conduct an assessment on the behalf of the afflicted individual to determine what we think will be the most suitable step forward in terms of treatment.
3. Consistent support
Once an individual has confirmed that they are going to enter a rehab programme and begin their treatment, you might still feel like there is more that you can do. In this situation, the most impactful service you can offer is to be a committed and compassionate friend.
Rehab is not easy, and those who go through it can easily feel overwhelmed and isolated as they progress through the physical and psychological stages of becoming sober.
As a result, the most important role you can play is to be there for your friend or loved one. Listen to how they are feeling, listen to their experiences, and offer them support and optimism for the future.
While the process of recovery is hard, knowing that someone is depending on them to get better can prove to be essential motivation for those striving towards sobriety.
Getting Support From OK Rehab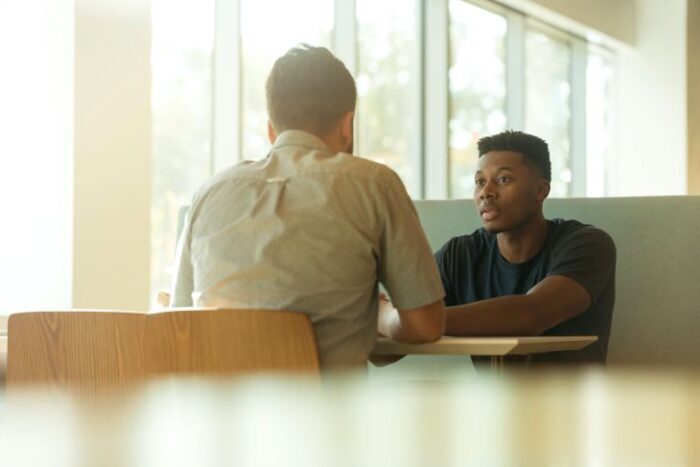 If you are considering drug and alcohol rehab and need support, get in touch with us at OK Rehab. We can help.
It can be frightening to think about addiction treatment, and trying to find rehab in the Ryde area can feel overwhelming.
But when you contact us, we can help find the right programme for your situation and make sure that you feel confident about taking the next steps towards a healthier lifestyle.
Statutory-Funded Addiction Programmes Near Ryde
Here are a few options near you.
1. Inclusion Isle of Wight
Address: 102 Carisbrooke Rd, Newport PO30 1DB
Telephone: 01983 526654
Website: http://inclusioniow.org/
2. Recovered 4 Life
Address: 8 Edelvale Rd, Southampton SO18 5PR
Telephone: 07736 167600
Website: http://recovered4life.org/
3. Aspire Ryde
Address: Trinity Buildings, Dover St, Ryde PO33 2BN
Telephone: 01983 716020
Website: http://www.aspireryde.org.uk/
In addition to this, there are more helplines such as Mind UK, YoungMinds, Rethink Mental Illness, Samaritans, Papyrus and SMART Recovery that will also help with your recovery.
Alternatively, find an Alcoholics Anonymous, Narcotics Anonymous or Cocaine Anonymous near you. The NHS are also there to help you.
Get in touch with us today by calling 0800 326 5559.
We offer services across the Isle of Wight including Bembridge, Brading, Cowes, Freshwater, Godshill, Newchcurch, Ryde, Sandown, Seaview, Shanklin, Totland, Ventnor, Yarmouth and more.
References