Drug & Alcohol Rehab in Blackburn
North of the west, Pennine Moors sits the industrial town of Blackburn. Identifiable for its red brick houses and ashy slate roofs. Blackburn has many concerns and issues relating to drug and alcohol abuse.
Between 2018 and 2020, Blackburn recorded a higher rate of drug-related deaths than the national average. The area recorded a rate of 9.1 deaths per 100,000 people, whereas the average for England was 5.1. [1]
From 2019 to 2020, Blackburn saw a much higher rate of hospital admissions as a result of alcohol misuse than the national average. As a whole, England recorded a 644 average across all local authorities, whereas Blackburn recorded over 950. [2]
Choosing to recover from addiction is a big decision that requires commitment. Whether you are recovering from a behavioural addiction or substance addiction, your mindset will determine whether you succeed.
Are you currently considering attending rehab in Blackburn? Are you determined to recover successfully? Are you ready to commit to the challenges of rehab? Are you looking to leave behind the negativity that comes with addiction?
If you are mentally and emotionally prepared to enter recovery, OK Rehab can help you. We can find a rehab clinic in the Blackburn area best suited to your wants and needs.
Call us today, and we can pass on your information to treatment providers who can offer you admission into a local facility via a quick assessment.
During the assessment, we will assess your relationship with drugs and alcohol and the effect this has on your mindset. By doing this, we can quickly see if you are ready to enter rehab in Blackburn.
Rehab is a remarkable tool that can help combat your physical and psychological dependence on drugs and alcohol. Our team can also help recommend the most suitable treatment options for your addiction.
This article will provide some details about the support available in Blackburn and information about addiction and rehab.
Please call our 24-Hour Helpline: 0800 326 5559
Pre-rehab steps: Intervention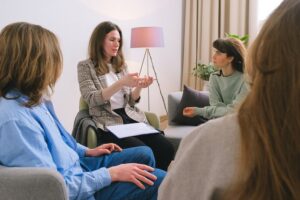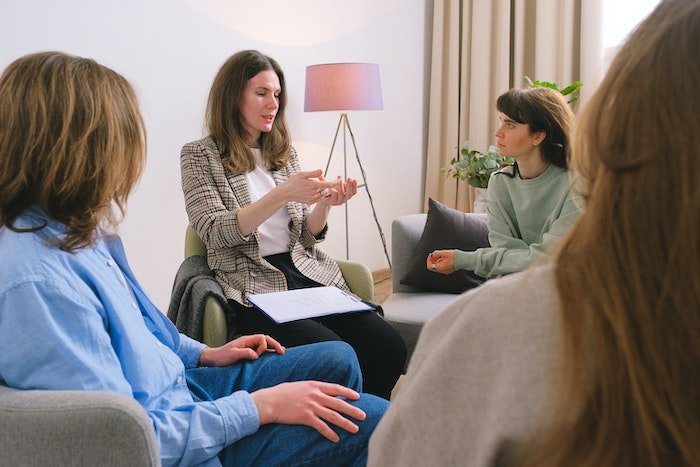 Every addiction recovery begins with the decision that treatment is needed, but it is not always the addicted individuals themselves who make this decision.
Often, their family and friends can be the ones to get the ball rolling, doing so via an intervention.
An intervention involves the loved ones of an individual coming together in an event to voice their concerns. Each attendee is encouraged to explain how the individual's substance abuse has affected them to help make the point that their behaviour is in need of attention.
The goal of an intervention is for an individual to agree that they are in need of professional help in the end. Achieving this is usually done by maintaining a friendly, supportive tone and offering support for the recovery journey ahead.
Holding an effective intervention is not an easy thing to do. Organising the event and ensuring it goes well is a lot to manage, and for this reason, professional interventionists are available to provide support and guidance.
These specialists can help decide who to invite, ensure that each person is appropriately prepared for the event, and maintain the supportive tone required for the event to have the right impact.
Please call our 24-Hour Helpline: 0800 326 5559
Talk about the CRAFT Approach to intervention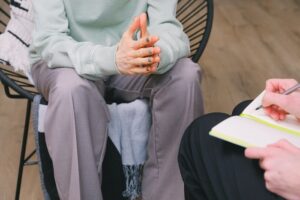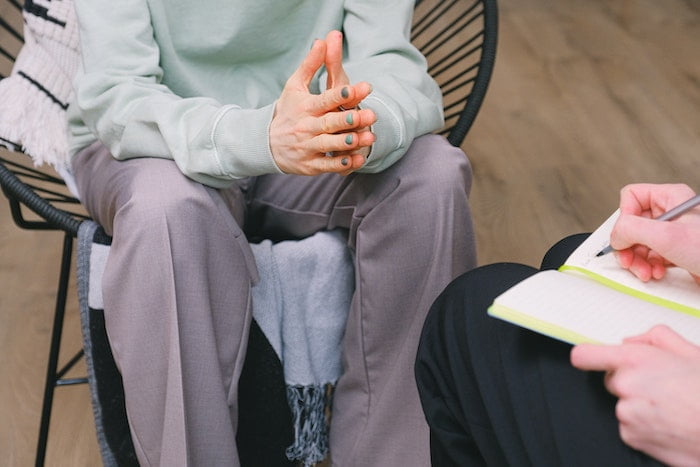 Interventions are important because they empower the family and friends of addicted individuals, giving them a way to help and get someone they care about into the kind of treatment they desperately need.
Conventional interventions are not the only available route for doing this. Alternatively, family and friends can opt to take the CRAFT approach.
Please call our 24-Hour Helpline: 0800 326 5559
How does CRAFT intervention work?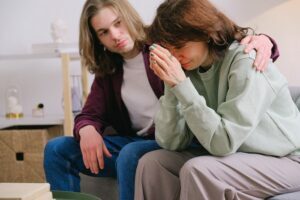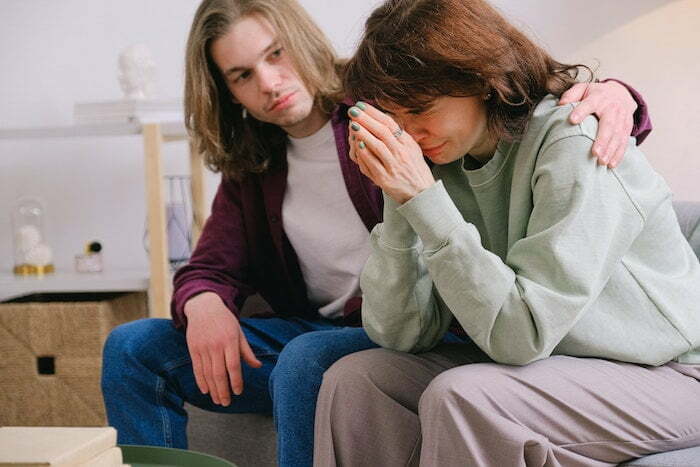 Instead of through a single event, CRAFT encourages individuals to move away from their addictive tendencies via family and friends working to break the association they have between substance use and pleasure.
Addictions are so hard to break free from because the brain is designed to build associations between pleasure and the substances that create it.
When individuals take alcohol, for example, the brain remembers the positive high it created, encouraging more consumption.
This kind of association, once established, means that individuals will immediately turn to substance use when they feel sad or stressed. This constant reinforcement gets worse and worse over time, locking individuals into repeating their harmful actions.
CRAFT looks to tackle and reverses this assumption within the brain by creating a system around an individual that rewards good behaviour (for example, going to treatment) and punishes bad behaviour (for example, sustaining substance use)
Family and friends work together to consistently execute this plan with the intention of making an individual develop new associations between being sober and being rewarded.
If it is effective, they will see the benefits of being sober and adopt healthier behaviours.
Please call our 24-Hour Helpline: 0800 326 5559
Detoxing at rehab in Blackburn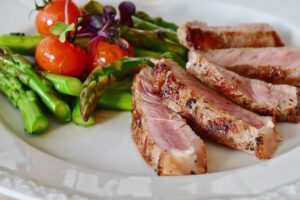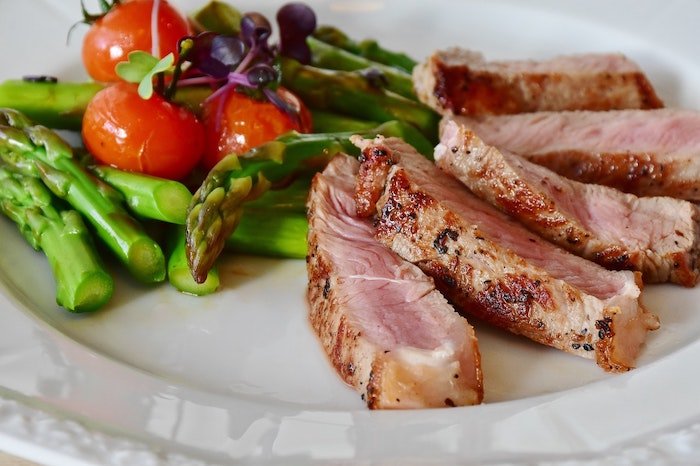 One of the advantages of entering residential rehab in Blackburn is having access to detox programmes. These programmes allow your body to eliminate any toxins left by drugs and alcohol.
Detoxification is one of the most used addiction treatment options worldwide and can pave the way to successful recovery.
You may be wondering if you can detox at home, but we very rarely recommend this. If not managed correctly, detoxing at home can result in dangerous and fatal consequences.
Choosing to undergo this type of treatment in a monitored environment such as rehab in Blackburn means you can make use of medical assistance during the withdrawal period.
Detox usually lasts around one to two weeks, though this depends on the severity of your drug use and when you last administered substances.
Although detox is unpleasant, it is necessary if your long-term goal is to achieve and stay in recovery. If your addiction is severe and has built up over a long time, the chances are that you will have a very high tolerance.
This can result in painful withdrawal symptoms as the body begins to function without reliance on drugs and alcohol. We are here to support you through this tough time, and by entering rehab in Blackburn, you will have the full support of staff and peers.
Please call our 24-Hour Helpline: 0800 326 5559
How do I know I'm Addicted?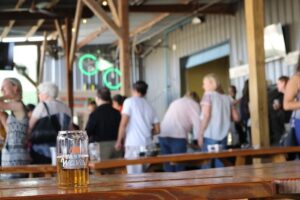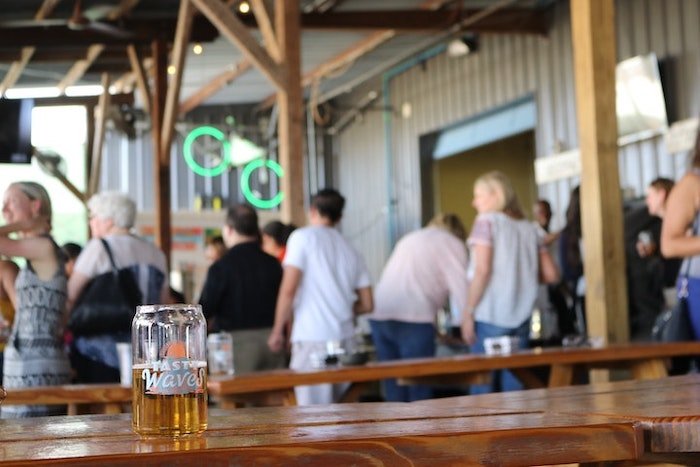 Knowing that they have a problem can be very difficult for addicted individuals. It is common for them to hide behind denial to prevent themselves from suffering from the implications of being an addict, which can delay treatment and make things worse. [3]
For this reason, being able to identify addiction is very important. For those struggling to spot their own harmful tendencies or family members concerned that something is wrong, a good technique for knowing if someone is addicted is the CAGE questionnaire.
With this questionnaire, individuals need to ask themselves four simple questions. These are:
Have I ever thought about cutting down on my substance use?
Have I ever gotten annoyed at someone commenting on my substance use?
Have I ever felt guilty about how much I use a substance?
Have I ever used a substance as an 'eye-opener' in order to energise myself in the morning?
These questions look to identify several key warning signs of addiction or early substance dependency. If an individual answers 'yes' to any of them, it is advised that they seek support as soon as they can.
Please call our 24-Hour Helpline: 0800 326 5559
How much does rehab cost in Blackburn?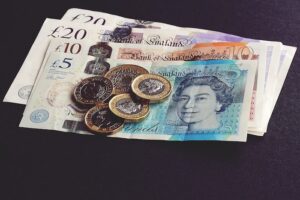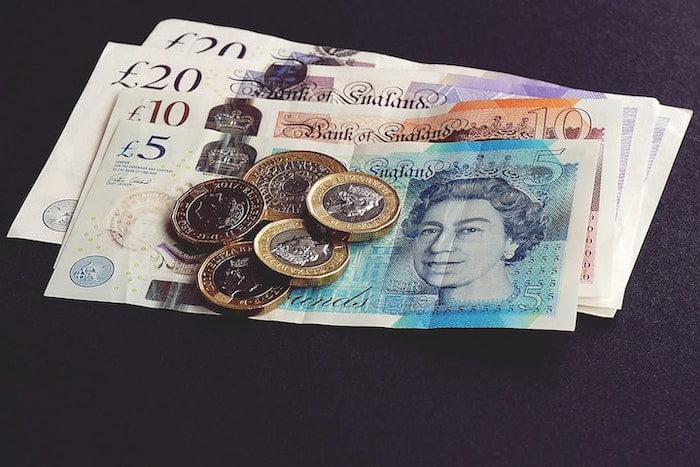 Drug and alcohol rehab in Blackburn varies as much in price as it does in approaches and forms of treatment.
Assessing whether an individual can afford to get help is first a matter of deciding what treatment they want, as that will largely determine the price.
The cost of private treatment in the UK, on average, comes to around £495 a day (accumulating to £14,000 for a 28-day rehab programme). However, there is great variation as cheaper, less luxurious programmes can charge as low as £1,000 a week.
On the other end of the spectrum, Blackburn's more comprehensive, top-quality rehab centres will charge far more. These kinds of programmes can charge up to £10,000 a week, possibly even over £70,000 for a 28-day programme.
Please call our 24-Hour Helpline: 0800 326 5559
Is drug and alcohol rehab in Blackburn covered by health insurance?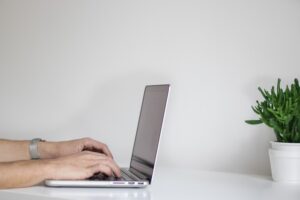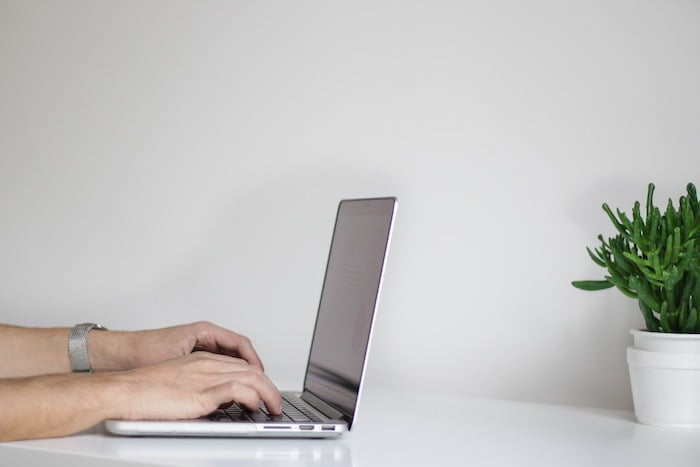 Paying for addiction treatment is something that everyone wanting help needs to think about. Worrying about whether they can afford rehab is a large reason why many individuals don't try to get help, but considering your insurance options can be useful.
Those with health insurance will be interested to know that some coverages include mental health and addiction services in their plans, meaning the burden of paying for help will be lessened.
It is becoming increasingly common for mental health treatments to be acknowledged by companies, so assessing the insurance coverages that you currently have can be pivotal for making the recovery process more accessible as they may include addiction support.
Please call our 24-Hour Helpline: 0800 326 5559
Is drug and alcohol rehab in Blackburn on the NHS?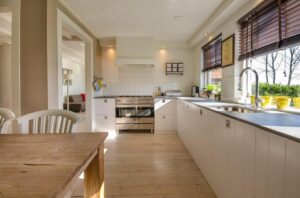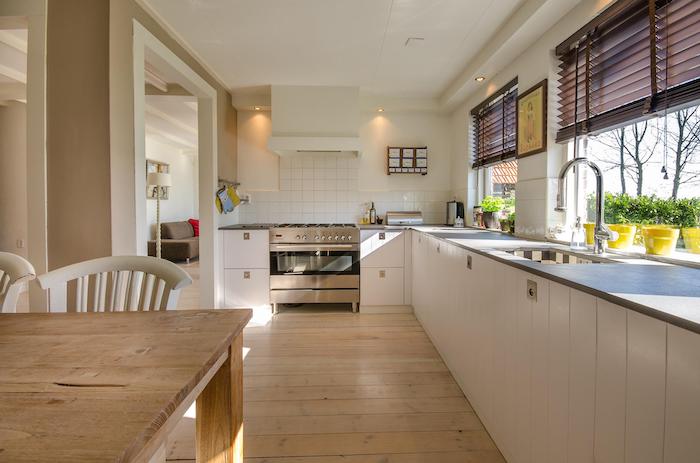 The NHS looks to provide accessible, affordable healthcare to citizens from all over the UK. With this in mind, many may wonder whether addiction treatment falls under this provision of care.
The NHS offers addiction treatment throughout the UK, usually in the form of inpatient care provided by local facilities (in Blackburn and further afield). They offer both detox and therapy, as well as relapse prevention treatment in Blackburn.
It must be noted, however, that these services are limited in terms of the breadth of treatment and range of facilities they can offer. For more comfortable, personal care, individuals will need to explore the option of private addiction treatment.
For more information about what the NHS offers in terms of rehab in Blackburn, see the official NHS website or reach out to your GP.
Please call our 24-Hour Helpline: 0800 326 5559
How long does rehab last in Blackburn?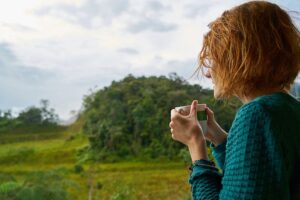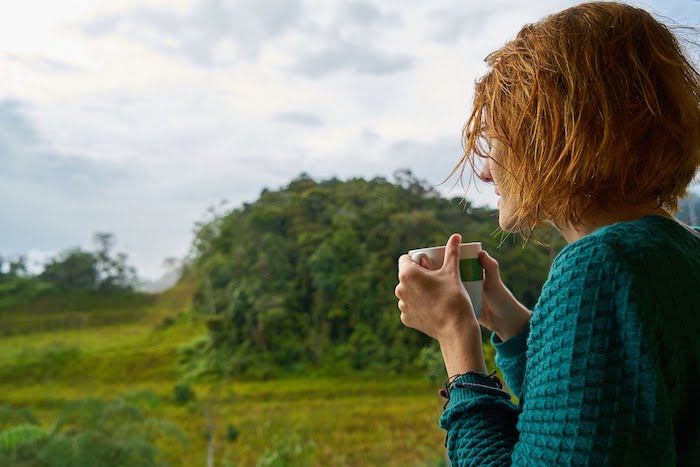 At the start of every addiction rehab journey, individuals will want to know how long the process takes. They will have family, friends, and a job to think about, so knowing the duration of their potential absence from these things is an important consideration.
The initial stage of detox – which provides physical relief from cravings – takes around 7 to 10 days to complete. Following this, a few weeks are required to tackle dependency's psychological side, helping individuals think and behave differently.
Overall, the process, on average, takes around 28 days to complete. However, there are factors which can affect this estimate. These include:
How effective the initial approach to treatment is
How long it takes to find an effective approach to treatment if the first fails
How severe an

individual's

 addiction is when they start treatment
What substance is the individual addicted to
What other physical health conditions does an individual have
What other mental health conditions does the individual have
Please call our 24-Hour Helpline: 0800 326 5559
NHS vs private addiction treatment in Blackburn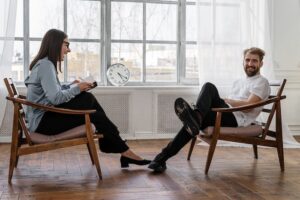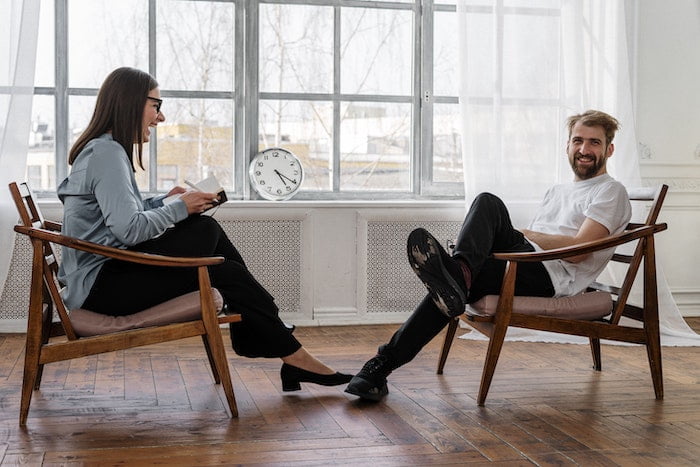 Selecting an appropriate treatment programme for drug and alcohol rehab in Blackburn from the variety of options can be a difficult thing do.
There are both NHS and private facilities to consider, and individuals can find this an overwhelming decision to make.
To help with this, it can be useful to look at both options in turn and consider their advantages and disadvantages.
There are certain instances where one of them will be more appropriate than the other, so looking at what each approach offers and comparing that with what support an individual needs can help them figure out what is the best route to take.
Please call our 24-Hour Helpline: 0800 326 5559
NHS Addiction Treatment in Blackburn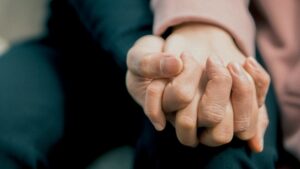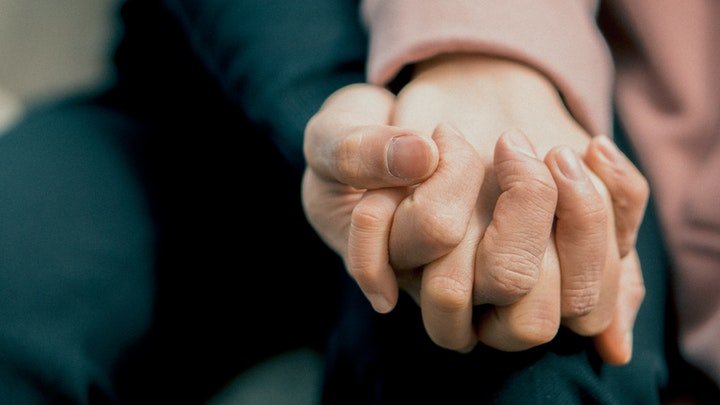 Being provided by the National Health Service, these programmes have the benefit of being located all around the UK. Facilities will be in abundance, meaning that individuals from any town or county will have a local option for treatment.
Additionally, the NHS does not require individuals to foot the bill when it comes to treatment. This makes addiction services affordable and accessible, meaning that people who need help won't have to use up their savings or fall into debt to pay for it.
However, the NHS is a public service and so is required to spread its resources and funds as widely as possible. In covering the whole of the country, this means it is only able to provide individual facilities with the bare minimum, resulting in simple, uniform treatment.
This also means that facilities may take a while to attend to each of their patients, slowing progress and delaying the treatment of future patients. This can lead to the development of waiting lists that give time for conditions to get worse.
Please call our 24-Hour Helpline: 0800 326 5559
Private Addiction Treatment in Blackburn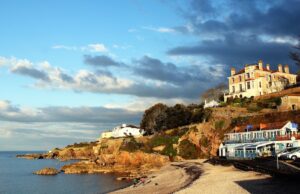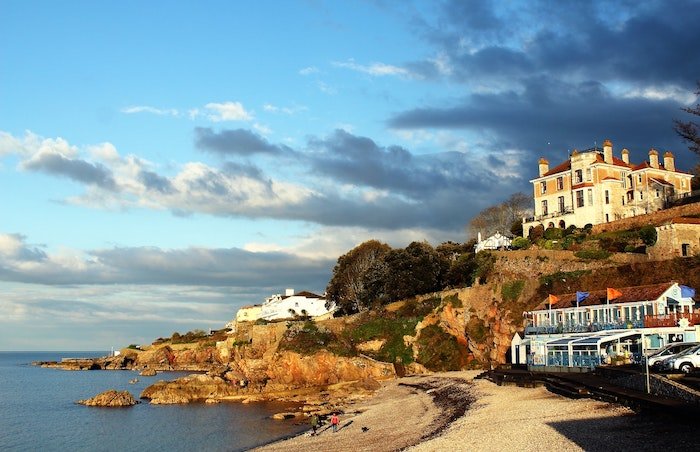 Private companies have much more freedom regarding how they spend their money, which means that these kinds of addiction programmes can offer much more in terms of luxury for those who choose them for their recovery.
These facilities very often provide sporting activities, spa treatments, gym facilities, and outdoor recreational spaces to aid recovery and promote comfort. Individuals also tend to get private accommodation and personally prepared meals.
These programmes can also use the money they accumulate to attract the best talent in the addiction recovery field. Not only does this ensure effective treatment, but it gives specialists the freedom to provide personal care and attention.
With so many benefits, however, comes the reality that private addiction rehab in Blackburn is very expensive, meaning not everyone will be able to afford to spend a 28-day or even 10-day rehab at these facilities.
In addition, accommodating the variety of facilities and equipment means these centres need lots of space. As a result, they cannot be found in everyone's local area, meaning relocation is likely necessary for those wanting to get private help.
Please call our 24-Hour Helpline: 0800 326 5559
Inpatient or Outpatient Treatment in Blackburn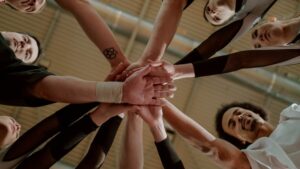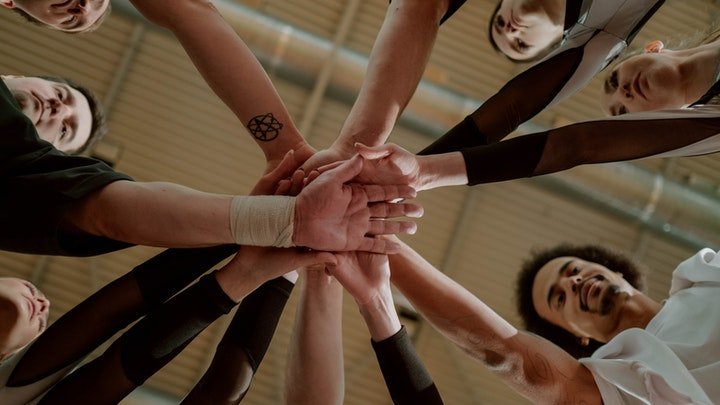 The options available for drug and alcohol rehab in Blackburn are incredibly varied, giving individuals who want to get help a lot to consider and choose from. However, with so much choice, it is easy to become overwhelmed and uncertain.
One big decision that individuals need to make is whether they go for inpatient or outpatient treatment. These are two very different ways of approaching the recovery process, each appropriate for a certain kind of situation.
Deciding which of these options is right for their situation is down to individuals to decide, so knowing the pros and cons of each is a good place to start.
Please call our 24-Hour Helpline: 0800 326 5559
Inpatient Addiction Treatment in Blackburn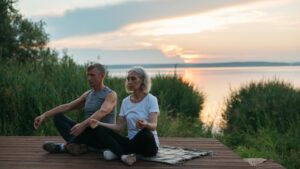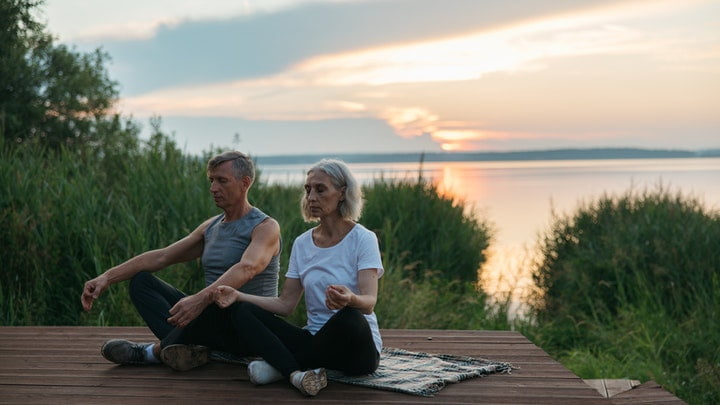 Inpatient rehab involves individuals moving into a rehab facility in Blackburn for the duration of their treatment, receiving accommodation as well as around-the-clock supervision.
The primary benefit of this approach is that it offers the safest route to recovery available. Detox can provoke dangerous withdrawal symptoms when it comes to severe addictions, and the supervision provided in inpatient care ensures these do not cause any harm.
In addition, the thoroughness of treatment is also greater within inpatient programmes. The amount of time individuals get to spend with specialists and therapists gives them ample opportunity to work through their condition, increasing the chances of long-term change.
In respect of these benefits, inpatient addiction treatment is most appropriate for those with more severe, developed addictions who are otherwise unable to look after themselves.
However, a drawback of this option is that individuals are greatly limited in terms of personal freedoms while they undergo treatment. They cannot (for the sake of their treatment and safety) leave until they are recovered, which many may find restricting.
Please call our 24-Hour Helpline: 0800 326 5559
Outpatient Addiction Treatment Blackburn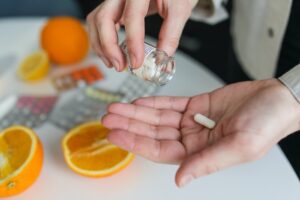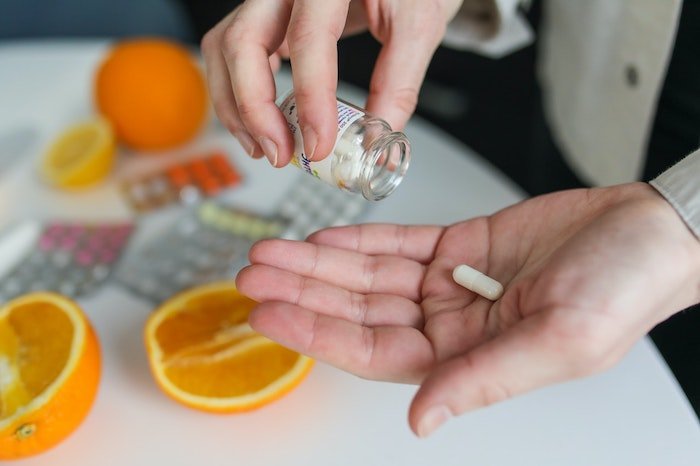 Outpatient rehab involves individuals remaining at home – spending time with family and working if they can – while meeting with addiction specialists to carry out the treatment.
With this approach, individuals benefit first and foremost from the flexibility that outpatient programmes provide. By being able to meet with specialists around their schedule, they can maintain as much of their normal routine as possible while getting better.
This flexibility also extends to the focus of these meetings. Outpatient treatment relies much more on making the most of every session. Hence, professionals tend to tailor each one to focus on whatever is most pressing for an individual's recovery at the given time.
Providing individuals with a greater sense of control over their recovery, this style of treatment is better suited to those with recently developed conditions with manageable symptoms.
Outpatient falters regarding the effectiveness of treatment. Regular meetings only grant a few hours a week to tackle addiction, between which individuals are unsupervised. This reduces how much progress can be made, limiting support to mere advice and guidance.
Please call our 24-Hour Helpline: 0800 326 5559
Alcohol detox & rehab in Blackburn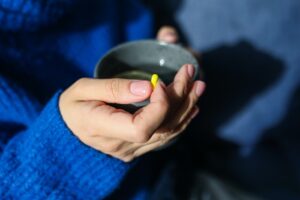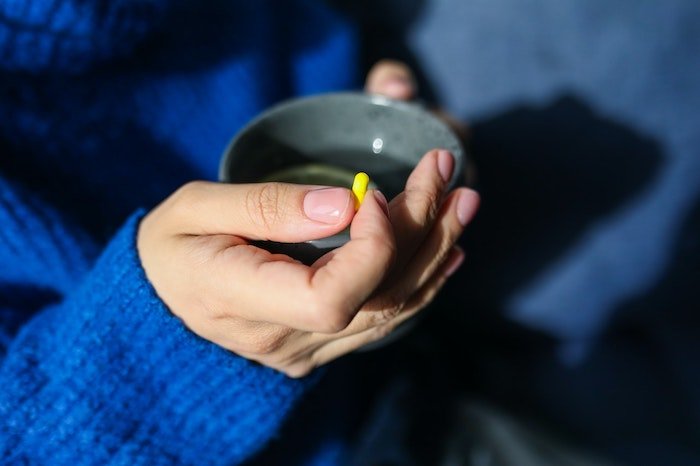 Alcohol is part of so many people's lives, commonplace when it comes to celebrating, relaxing, and having a good time. In spite of our familiarity with it, however, alcohol can trigger a very dangerous addiction, and treating it is a careful, patient process.
The reason alcohol dependency is such a lethal kind of addiction is because of the withdrawal symptoms that it causes. When alcohol messes with the body's chemistry, breaking away from it and becoming sober causes severe imbalance.
This imbalance provokes withdrawal symptoms , including insomnia, unpredictable behaviour, cardiac problems, and Delirium Tremens (capable of causing sudden death).
In order to cater for these symptoms, alcohol rehab in Blackburn involves a very cautious detox programme where individuals are weaned from their dependency over a 10-day period, with the provision of benzodiazepines to reduce the impact of withdrawal symptoms.
Following this detox, the client will spend a further three weeks of therapy to help them understand why they are dependent on alcohol. The independence gained through detox is capitalised on to help them establish ways of avoiding the same behaviour in future.
Please call our 24-Hour Helpline: 0800 326 5559
Rehab for Cocaine in Blackburn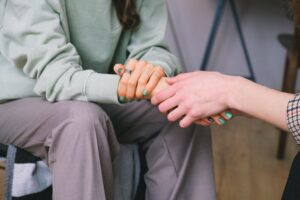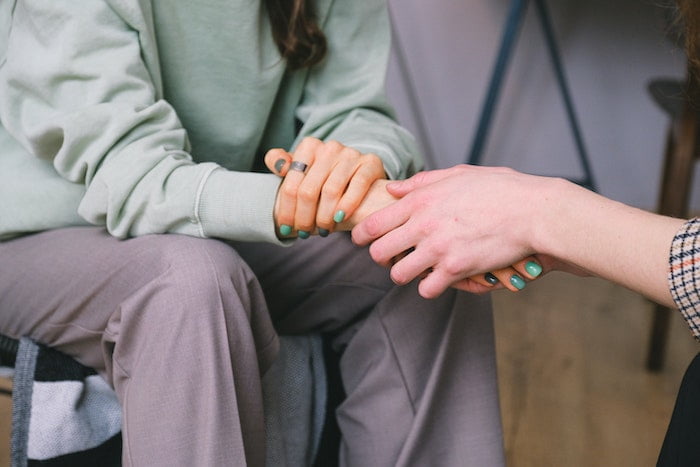 Cocaine is a substance frequently used in a recreational context, but it can also be very addictive. Unlike alcohol, which triggers the body to become physically dependent on it, cocaine causes a psychological kind of addiction.
The brain has evolved to form associations that increase our chances of survival, meaning that it is designed to remember the pleasurable effects of cocaine and encourage taking it again. After a while, this association grows stronger until cocaine use is unavoidable.
Even though there is no need for physical detox, cocaine rehab is no less serious than treating any other form of addiction. Rather than focussing on the body, this brand of recovery looks at the mind and breaks its dependency through therapy.
It can do this via many different approaches – focussing on an individual's thoughts, emotions, or social life – but the goal of therapy is always to identify motivations for cocaine use, help individuals understand them, and develop ways of avoiding consumption in future.
Please call our 24-Hour Helpline: 0800 326 5559
Rehab for Heroin in Blackburn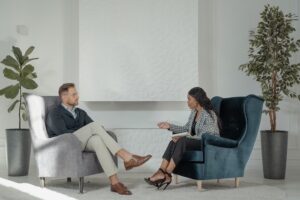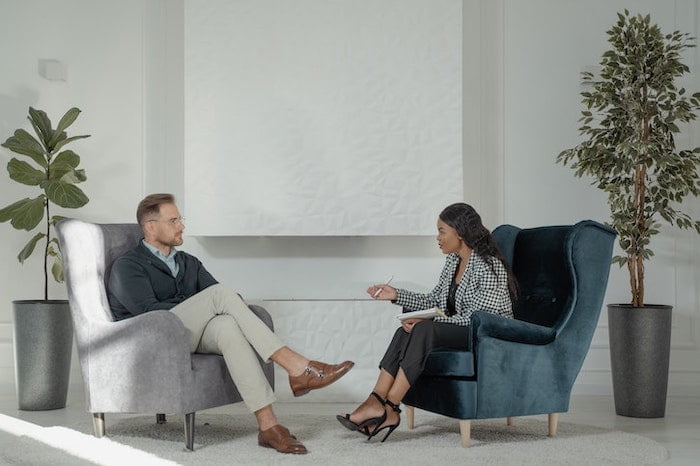 Heroin is a dangerous substance to become dependent on, largely because of the impact that its frequent consumption has on the body.
When individuals take heroin on a regular basis, their body becomes more and more used to its presence, eventually relying on its consumption in order to function properly. This dependency is the crooks of physical addiction, and it can be very dangerous.
Those who develop this reliance on heroin often find themselves unable to quit it, experiencing uncomfortable and painful withdrawal symptoms when they try.
Rehab for heroin in Blackburn concerns itself primarily with tackling this, offering detox, which helps individuals stop their heroin use without hurting themselves.
This is usually assisted by the prescription of benzodiazepines which calm withdrawal and make sobriety less painful.
Following on from detox, heroin rehab focuses on therapy and giving individuals the psychological intervention required to stop their addictive behaviour and sustain their newfound sobriety.
Please call our 24-Hour Helpline: 0800 326 5559
Rehab for Cannabis in Blackburn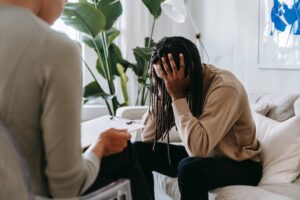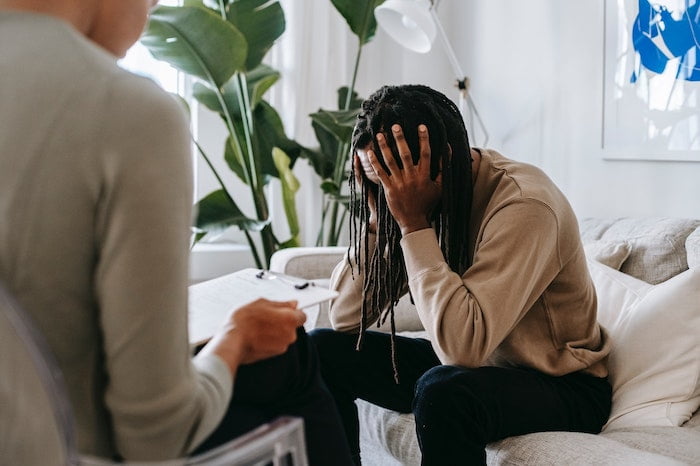 Cannabis addiction does not involve the body – as the substance does not trigger physical dependency – but that does not mean that rehab for this kind of condition is easy or straightforward.
While individuals will not need to undergo detox, they will still need to undergo therapy.
Individuals become dependent on cannabis because of the effect it has on their brains. For example, it produces intense sensations of pleasure, upon which the brain can become dependent when it wants to feel happy or calm.
The brain's tendency to establish this reliance is known as psychological dependency, and therapy is needed to help individuals identify and tackle this behaviour.
The approach to doing this will vary depending on the form of therapy, but each shares the same goal. For example, suppose Cognitive Behavioural Therapy (CBT) is chosen.
In that case, a therapist will help an individual acknowledge the negative thought patterns that incentivise them to take cannabis and develop techniques for preventing them from having this impact.
Please call our 24-Hour Helpline: 0800 326 5559
Types of therapies on offer in Blackburn rehabs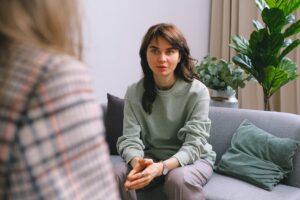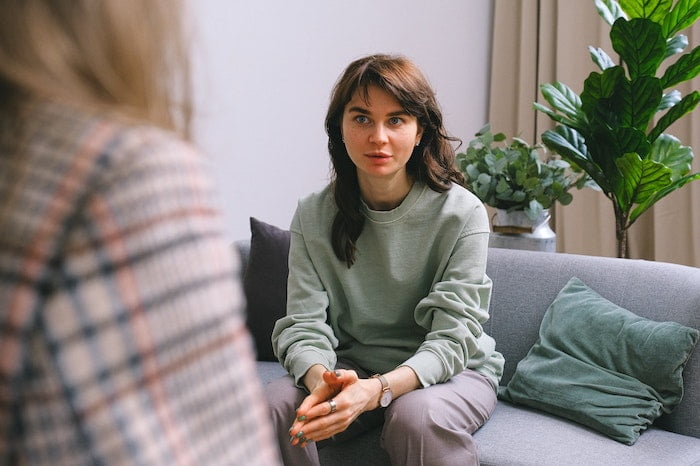 Every case of addiction will require some level of therapeutic intervention. Regardless of whether a dependency influences the body or not, there will always be some psychological motivation for substance use in need of addressing.
Drug and alcohol rehab in Blackburn provides a wide range of therapy activities for individuals to access throughout their treatment. They incorporate diverse approaches to both mental health and the individual, and there is an effective option for everyone.
Please call our 24-Hour Helpline: 0800 326 5559
Cognitive Behavioural Therapy (CBT)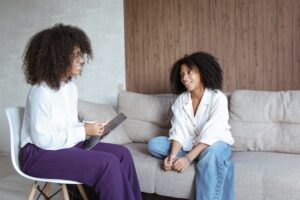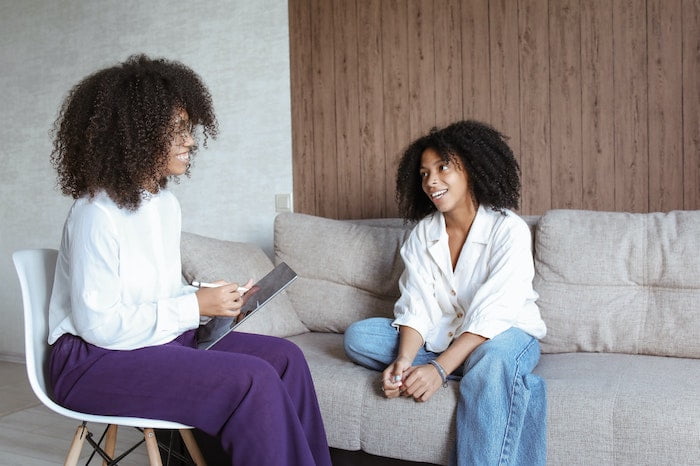 Addictive behaviours become so repetitive because of how drugs and alcohol impact the brain. The intense sensations of pleasure they trigger make the brain think they are beneficial to use, and so in times of duress, substances become crutches for staying happy.
Individuals with addictions, therefore, think that drugs or alcohol are the best ways of handling anxiety, stress, or sadness, but these are very harmful thought processes. To address and rework these, individuals can benefit from CBT.
With this form of therapy, a therapist helps individuals identify thought processes that recurringly lead them to use drugs or alcohol and then work through them, developing techniques for staying calm, being happier, or handling anxiety.
Please call our 24-Hour Helpline: 0800 326 5559
Dialectical Behavioural Therapy (DBT)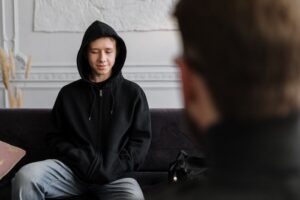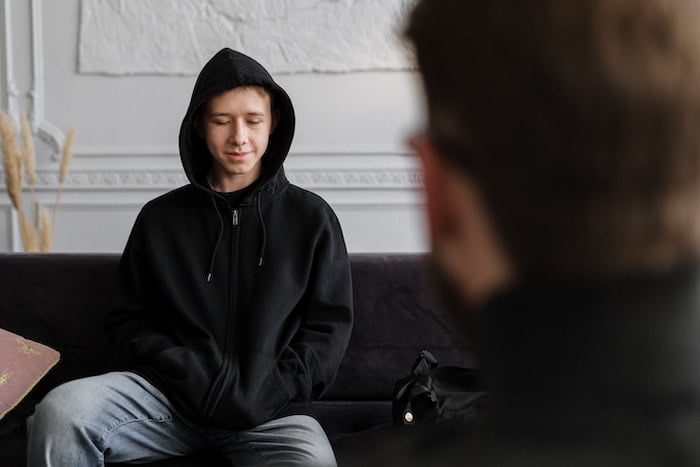 It is common for those who abuse drugs or alcohol to have difficulty handling or controlling their emotions. Whether it is intense sadness, anger, guilt, or another powerful feeling, they often see substance abuse as the only viable way to keep on top of it all.
To help individuals identify and address these emotions, Dialectical Behavioural Therapy (DBT) is a therapy which prioritises looking at these strong emotions and discussing them at length.
For example, a therapist might guide them to explore where they come from or what negative implications these emotions have.
The goal of this treatment is for individuals not only to understand why they feel such a strong desire to use drugs or alcohol but for them also to develop techniques for better identifying what triggers these emotions and handling them when they do surface.
Please call our 24-Hour Helpline: 0800 326 5559
Brief Interventions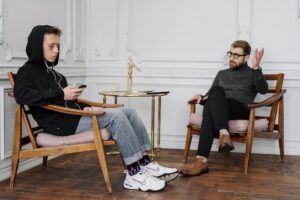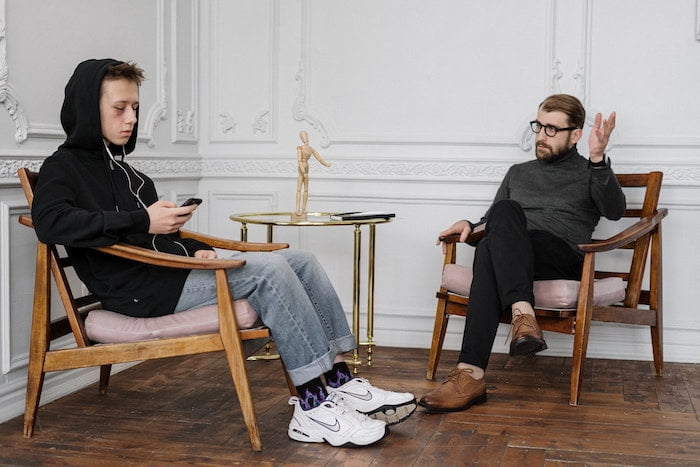 Therapy is a fundamental part of effective rehab in Blackburn, but that does not mean that it cannot be flexible. Adapting to what an individual needs throughout their recovery can be very useful, and Brief Interventionsgoals and motivations for getting sober are the best examples of this support style.
With this treatment, individuals and a therapist meet to work through their condition. Unlike conventional counselling, however, these meetings take on a more fluid approach to discussing addiction, tackling whatever is most appropriate on a session-by-session basis.
For example, one week's session might focus on giving individual techniques for handling triggering anxiety, while the next might shift attention to identifying their goals and motivations for getting sober.
Please call our 24-Hour Helpline: 0800 326 5559
Motivational Interviewing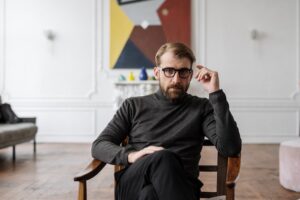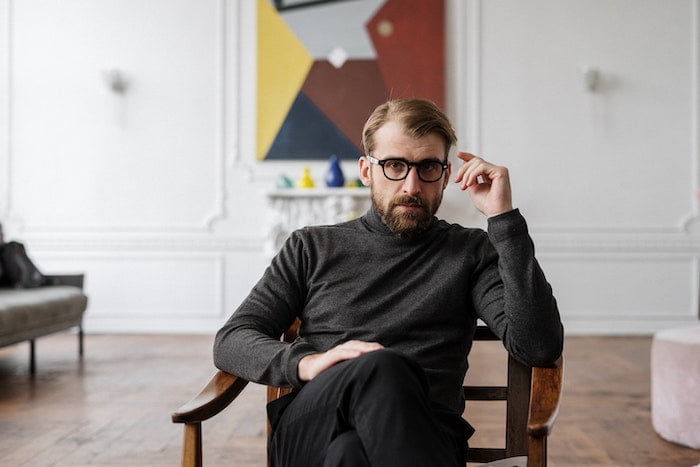 Deciding to seek addiction treatment is a big moment in an individual's life, and the reasons why rehab is deemed necessary naturally vary from person to person.
While individuals can start treatment knowing why they want to get better, they can become confused.
Rehab in Blackburn is challenging, demanding a lot from the body and mind. As a result, even the most motivated individuals can want to quit, forgetting or ignoring the reasons they started treatment in the first place.
Motivational interviewing is a treatment option that helps individuals remember why they wanted to get sober.
It asks them about their goals and dreams and helps them place these (regardless of whether they directly relate to their addiction) at the core of their efforts.
Please call our 24-Hour Helpline: 0800 326 5559
Group Therapy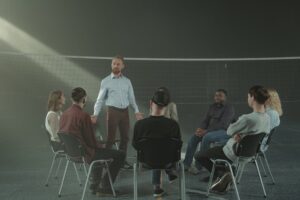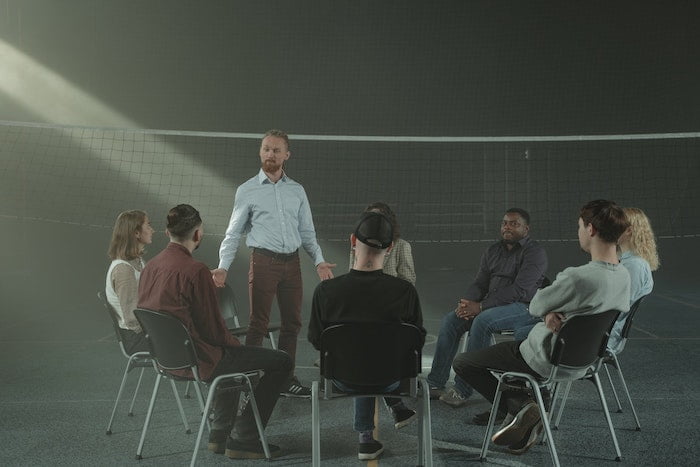 Talking to people about substance abuse is really important, but so many do struggle to find that they can't open up to friends and family. For many people, rehab is the first time they can talk about their experiences, which mainly happens within Group Therapy.
This involves individuals coming together as a group and talking to one another about their thoughts, emotions, and experiences regarding addiction. They are able to joke, open up, and relate to each other in a way few of them will have experienced before.
In doing this, group therapy creates a sense of belonging, within which individuals can gain and offer advice to those they think can benefit from their experiences and what they've learned.
Please call our 24-Hour Helpline: 0800 326 5559
Individual Therapy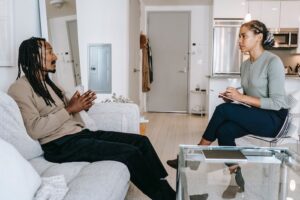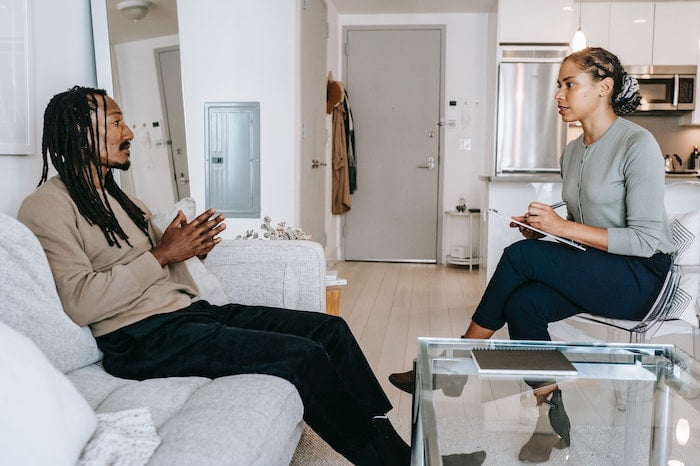 Speaking one-on-one with a therapist is what most people imagine when they think of therapy, and this is genuinely a very effective form of working through addiction.
Individual therapy involves an individual working with a professional and discussing everything about their addiction. These conversations usually explore the origins of the condition, what situations trigger substance use, and how an individual feels about it all.
The goal of each session is to help an individual better understand their condition and develop healthier methods of handling their everyday difficulties. What makes this therapy so effective is the rapport that forms between individuals and the therapist.
Please call our 24-Hour Helpline: 0800 326 5559
Family Therapy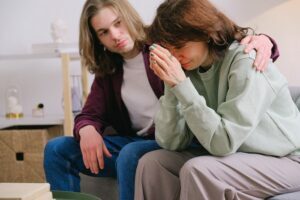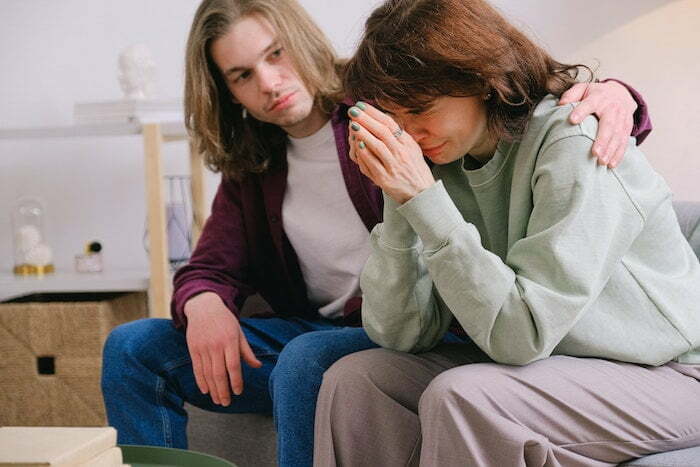 Triggers lie at the heart of most addictions, prompting individuals to use drugs or drink alcohol. Therapy's primary objective is often to address and work around these triggers, but this is not always possible between just an individual and a therapist.
Disputes between siblings, resentment of parents, or arguments between partners can all push people towards substance abuse, and tackling this will require these family members to enter the therapy environment.
When this happens, Family Therapy can be a space for tensions to be discussed and eased and for techniques to be practised that help prevents such problems from arising and triggering addictive behaviour again in future.
Please call our 24-Hour Helpline: 0800 326 5559
Co-dependency Treatment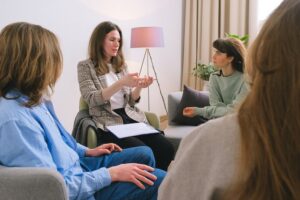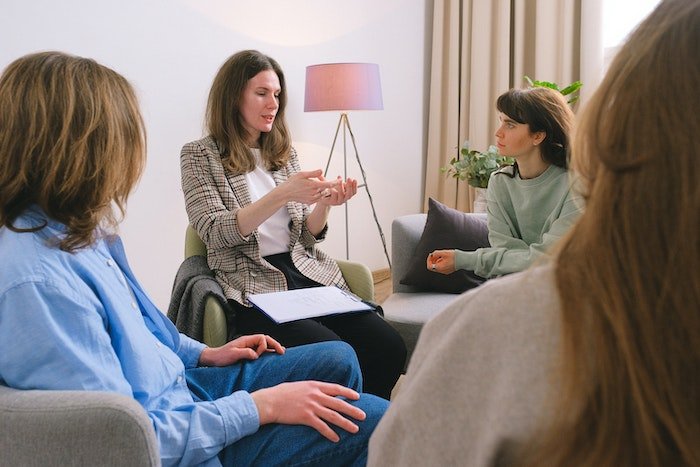 When an individual is said to be co-dependent, in most cases, it means that they have unhealthy relationship boundaries. Those who struggle with this condition often gain their sense of identity or self-worth from romantic and social relationships.
Addiction can arise from these kinds of relationships if an individual's friend, partner, or family member uses drugs or alcohol. They can choose to copy such behaviour, thinking it will help them gain validation, and become dependent themselves.
To tackle this, a specific kind of therapy will be required that addresses both an individual's co-dependency and addiction. This helps them draw more stable boundaries in their personal life and establish a healthier, more realistic perception of substance use.
Please call our 24-Hour Helpline: 0800 326 5559
Twelve-Step Facilitation Therapy (TSF)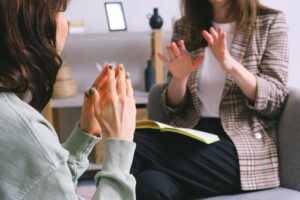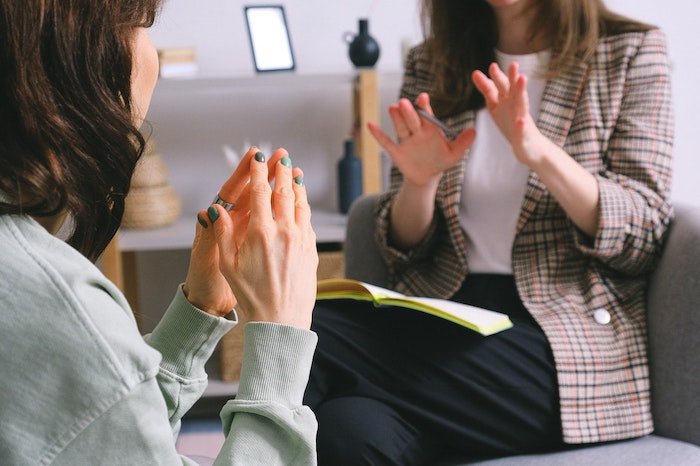 Twelve-Step Facilitation Therapy (TSF) is a unique style of addiction therapy because it helps individuals tackle their addiction while also supporting them in their perception of the wider recovery process.
In the first instance, TSF meetings help individuals cope with their day-to-day struggles, encouraging them to use the resources available to them in the wider recovery community to get better.
Additionally, however, it promotes the viewpoint of recovery being a slow, patient process. Many individuals can become overwhelmed by the expectations that come with rehab, but TSF maintains their engagement and keeps them focused on gradual, committed progress.
Please call our 24-Hour Helpline: 0800 326 5559
The importance of dual diagnosis for co-occurring disorders in rehab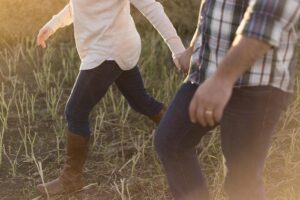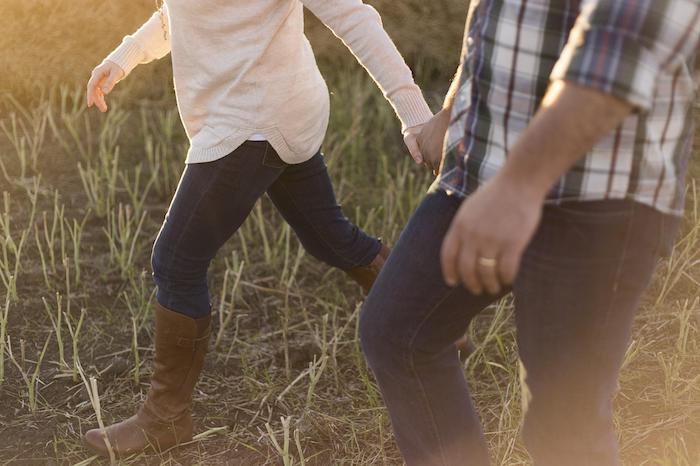 The origins of addiction can be very complex, involving a range of biological, behavioural, and social factors. A common source of the condition, however, is the presence of another mental health problem in an individual's life.
It is common for conditions like anxiety, depression, or trauma to lead to an individual developing an addiction. It often results in them using drugs or alcohol to control or dampen their difficult thoughts and feelings.
The co-existence of addiction and another psychological condition is known as dual diagnosis, and identifying it during rehab is very important. During therapy, it is essential that the source of addiction is known for effective treatment to be carried out.
For example, suppose an individual suffers from depression. In that case, a therapist needs to know this in order to help individuals better cope with their symptoms and develop coping methods that don't depend on substance use.
Please call our 24-Hour Helpline: 0800 326 5559
How rehabs help with relapse prevention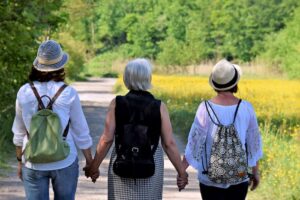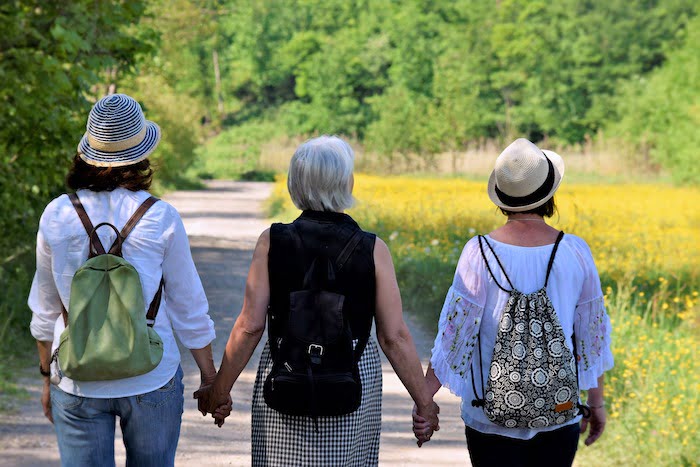 Effective addiction rehab functions on three primary components. The first two – detox and therapy – are very important for establishing physical and psychological independence from substance use, but they must not be viewed as sufficient by themselves.
Equally important is the third phase of rehab: relapse prevention.
Once individuals complete their rehab treatment and are able to leave, they can find themselves under a lot of pressure. Returning home means returning to the triggers that sparked their condition in the first place and the end of continuous support.
Therefore, relapse prevention is an integral part of the rehab process. It prepares individuals for this transition back to everyday life and can do this in several ways.
Please call our 24-Hour Helpline: 0800 326 5559
HALT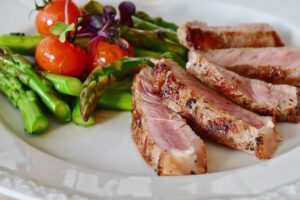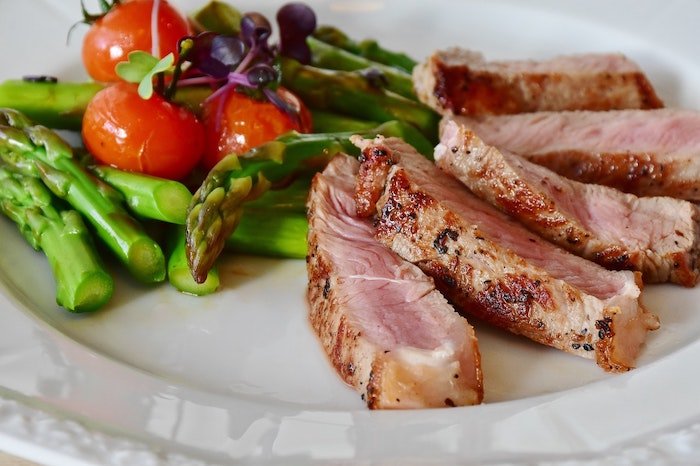 The brain can sometimes get confused when interpreting discomfort in the body, especially in those recovering from addiction.
Cravings are felt strongly in the body, and individuals can sometimes think they are experiencing them when, in reality, they are feeling very normal bodily discomforts such as hunger or fatigue.
For this reason, a common relapse prevention technique is HALT: an acronym which reminds individuals to ask themselves if they are hungry, angry, lonely, or tired when they think that they are getting cravings.
This technique reminds individuals to try sleeping, eating, or talking to someone before they relapse, as this can sometimes relieve their discomfort without compromising their sobriety.
Please call our 24-Hour Helpline: 0800 326 5559
Trigger Management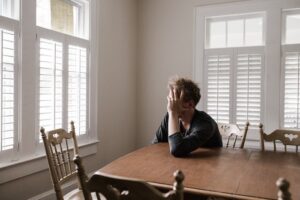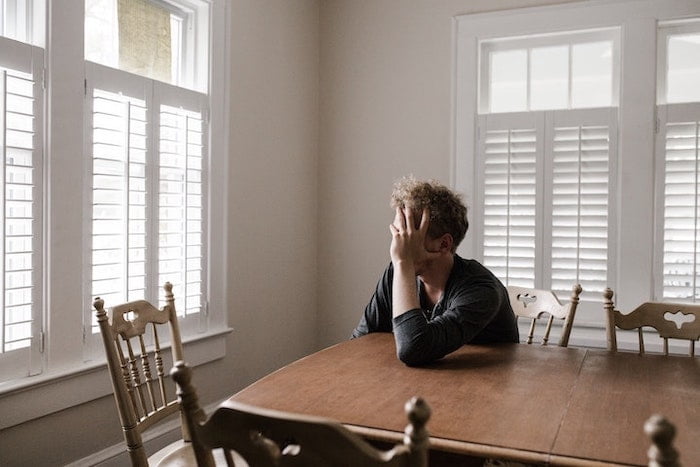 An essential part of the addiction therapy process is individuals and professionals working to identify what triggers them to use a substance to such an unhealthy extent, and relapse prevention can benefit a lot from this work.
Before treatment ends, an individual can prepare a plan for how they are going to approach or navigate the triggers in their everyday life that sparked their addiction.
This might involve measures to reduce an individual's exposure to them or eliminate them altogether.
By doing this, individuals help themselves avoid relapse by pre-empting the impact that triggers will have on them and acting to make themselves as resistant to them as possible.
Please call our 24-Hour Helpline: 0800 326 5559
Establishing a support network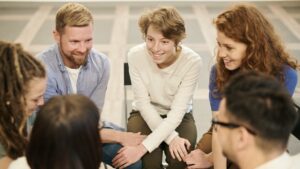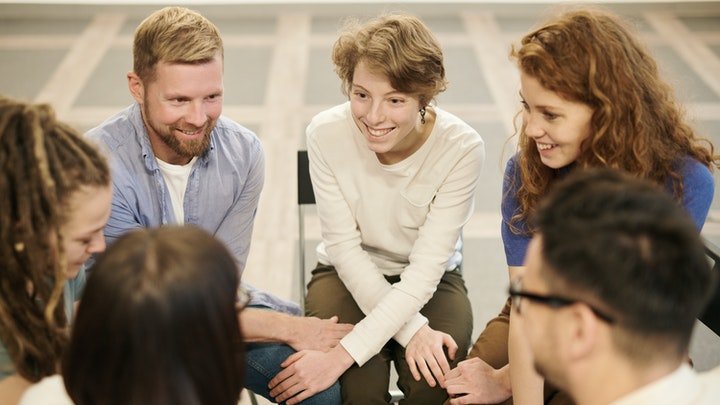 Talking to people is a major pillar in tackling and beating addiction. Part of what makes rehab in Blackburn so effective is that, possibly for the first time, it enables individuals to talk and relate to others who understand them.
Once rehab in Blackburn is over, however, individuals can feel themselves becoming isolated again in their experience. They can feel their family and friends don't offer the support and guidance that they have become used to during rehab, pushing them towards relapse.
Individuals can help prevent this from happening by bolstering their support networks. This often involves them speaking to a few trusted friends and family members, informing them of what they have been through, and asking them to be on hand for help and care.
Please call our 24-Hour Helpline: 0800 326 5559
Emergency Plans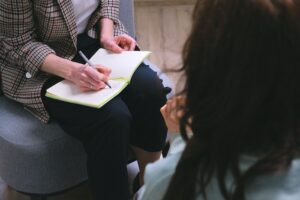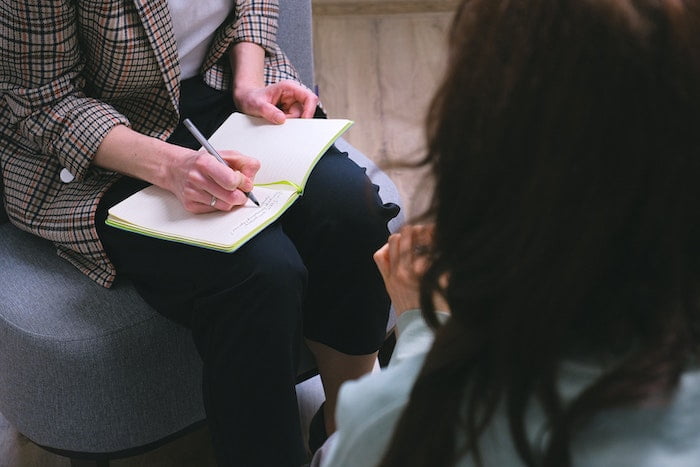 Relapse prevention is all about putting as many barriers and defences between an individual and relapse as possible. These measures can be very pre-emptive, but they can also be last-minute plans to stop relapse just before it happens.
Emergency relapse plans are those that an individual prepares for when every other tactic has failed. They look to step in and offer protection from relapse when individuals are unable to resist, and they can look different depending on what is deemed most effective.
Individuals might arrange for friends to come and take care of them, keeping drugs or alcohol as far away as possible, or they might make plans with a local treatment facility for them to go under their supervision until the cravings pass.
Please call our 24-Hour Helpline: 0800 326 5559
Aftercare and support services once rehab has been completed in Blackburn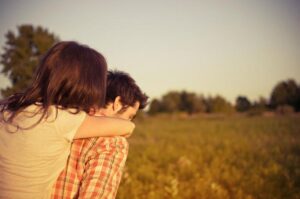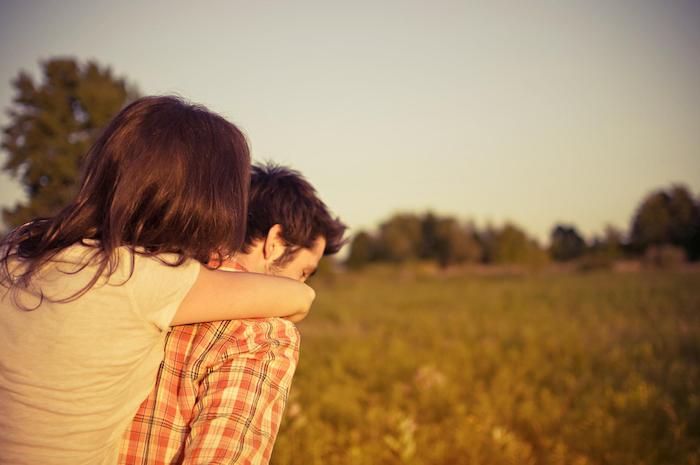 Drug and alcohol rehab in Blackburn isn't just concerned with tackling addiction and sending people on their way. Facilities throughout the area know that the weeks and months after treatment can be very difficult, and support and supervision can be greatly useful.
Going to rehab in Blackburn isn't about ending addiction. Instead, it is about giving individuals more control over their behaviour and giving them the tools and motivation to keep on top of their unhealthy impulses. The period afterwards is therefore very important.
Aftercare services are therefore widely available throughout Blackburn. They come in a variety of forms, and it is strongly encouraged that those who receive treatment consider their options for follow-up support services.
Please call our 24-Hour Helpline: 0800 326 5559
Alcoholics Anonymous (AA) and Narcotics Anonymous (NA)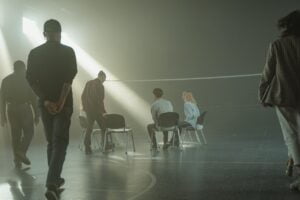 Once rehab in Blackburn has concluded, it is important to keep individuals in dialogue with others who are also up keeping their battle with addiction. For this, Alcoholics Anonymous (AA) and Narcotics Anonymous (NA) are really effective options.
Well known due to their prevalence in popular media, these programmes involve individuals attending meetings with their peers to discuss and update the group on their experiences of managing their addiction.
Everyone is encouraged to contribute and offer support, and each attendee is overseen by a sponsor who follows and helps them on their personal journey through the programme.
AA and NA are consistent sources of support for those who have finished rehab, offering a sense of belonging thanks to the peer discussions and sponsor support.
Please call our 24-Hour Helpline: 0800 326 5559
SMART Recovery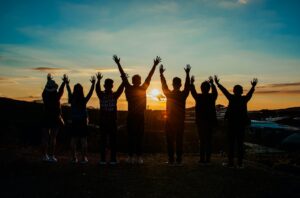 Aftercare supports individuals in several different key areas. As well as managing cravings and implementing what rehab has suggested, it can also help how individuals perceive and imagine their continued recovery.
SMART Recovery is a programme that helps individuals on both of these fronts, and it is unique because it takes the latter very seriously.
Overthinking recovery and seeing sobriety as a huge, impossible thing to achieve can put many people off and cause them to quit. To help with this, SMART encourages individuals to focus on manageable, everyday goals instead.
Individuals within SMART Recovery are taught to focus on staying motivated, tackling cravings as they arise, focusing on day-to-day tasks, and building a substance-free lifestyle. In doing this, engagement is sustained and keeps individuals from getting overwhelmed.
Please call our 24-Hour Helpline: 0800 326 5559
Home detox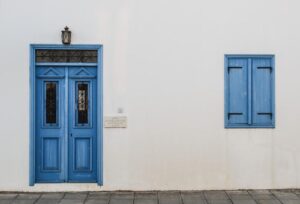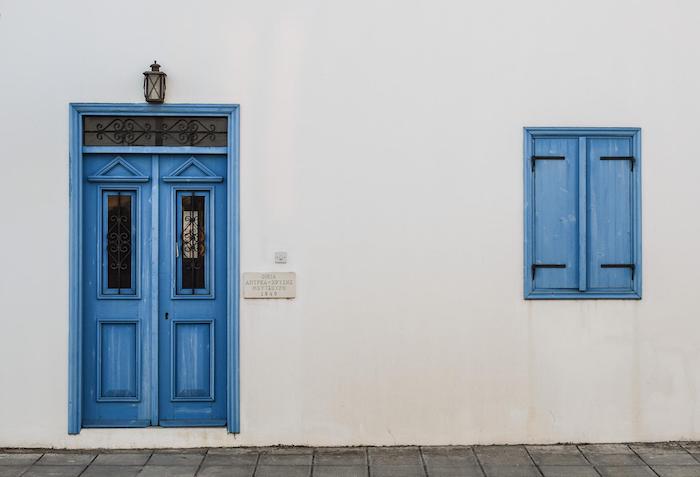 Throughout the addiction rehab process, one of the most difficult things individuals do is sever themselves from their physical dependency on a substance. Detox is immensely difficult and demanding, and individuals can fear having to do it again if they relapse.
Taking a substance after rehab, however, does not necessarily mean starting from scratch, thanks to home detox. With this option, individuals can receive benzodiazepines – usually Librium – that help them attain sobriety again.
Following rehab in Blackburn, home detox allows individuals to quickly recover from relapse while they still have the lessons of rehab fresh in their minds. It prevents the need to return to rehab because of the delivery of medication, which dulls withdrawal symptoms.
Please call our 24-Hour Helpline: 0800 326 5559
Al/Anon Family Group meetings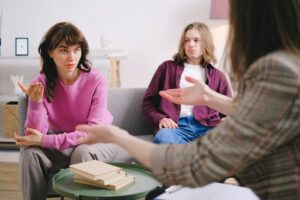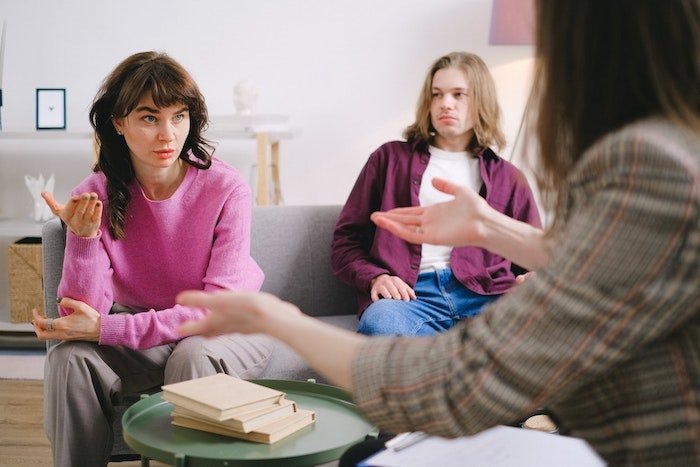 An individual leaving rehab in Blackburn and reintegrating into everyday life is not just a transition for themselves.
Family members who share a home or see an individual frequently can also have difficulties going forward when it comes to offering support or guidance.
To support those closest to a recovering individual, Al/Anon family meetings work to bring them in touch with other families and also learn to adapt to the return of an individual from rehab.
These meetings promote discussions about each family's experiences and fears, and support networks are established so that groups can keep in touch and support one another.
Al/Anon family meetings work to help them stay on top of worries and also provide better support to their recovering family members.
Please call our 24-Hour Helpline: 0800 326 5559
Outpatient treatment via a local Drug & Alcohol team in Blackburn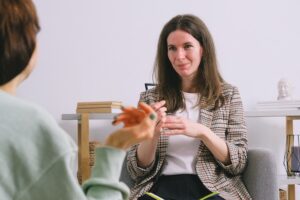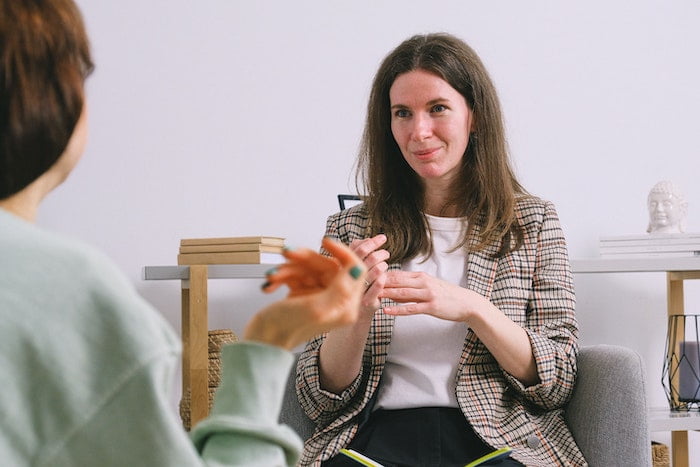 Every recovery journey begins with individuals deciding whether they want to tackle their addiction through either inpatient or outpatient treatment.
While most serious cases opt for the former option, that doesn't mean that outpatient care isn't a viable source of aftercare.
Once individuals return to their everyday lives, outpatient meetings with an addiction specialist can really help them keep on top of their cravings and maintain the lessons they learned throughout rehab in Blackburn.
Individuals can gain guidance about craving management, discuss dips in their motivation, or prepare plans for avoiding or reducing the impact of cravings. Outpatient care is so effective because it can adapt from session to session to be as effective as possible.
Please call our 24-Hour Helpline: 0800 326 5559
Finding you the most suitable treatment programme in Blackburn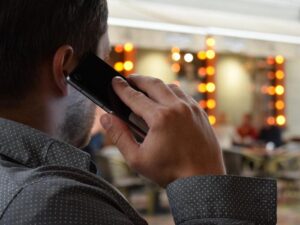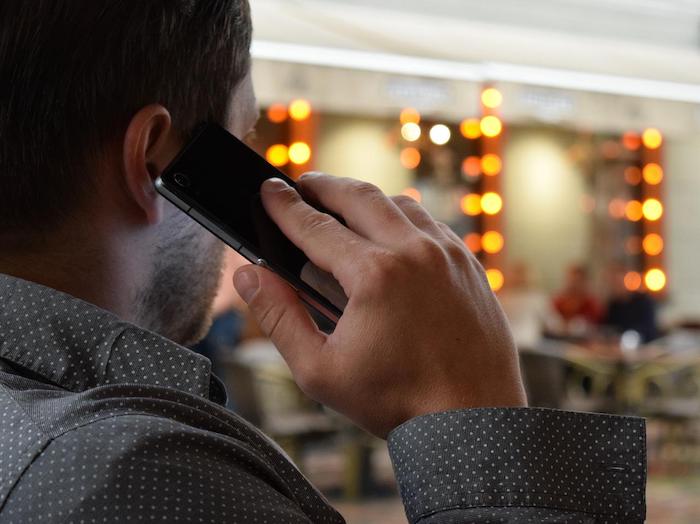 If you have read the above information and believe you will benefit from treatment, we want to hear from you. By talking to us today, we can help determine your goals for recovery and how you wish to proceed.
You will always decide on your treatment; we can only advise and recommend programmes and clinics best suited to your needs.
If you are happy to proceed after our phone call assessment, we can pass on your information to Blackburn rehab providers and begin your treatment. If you are determined to see a change in your life, you could be accessing treatment very shortly, as many clinics offer same-day admission.
At OK Rehab, we are here to help and can offer you a shoulder to lean on, keeping all conversations confidential. You can reach out to us on 0800 326 5559.
References
[1] https://www.lancashire.gov.uk/lancashire-insight/health-and-care/health/lifestyle/drugs/
[2] https://www.lancashire.gov.uk/lancashire-insight/health-and-care/health/lifestyle/alcohol/
[3] http://pure-oai.bham.ac.uk/ws/files/25519189/DENIAL_PICKARD_M_L_FINAL_PRE_PROOF.pdf