Drug & Alcohol Rehab in Fenland
When it comes to getting help for drug and alcohol addiction, it can be incredibly helpful to learn more about the options that are available to you, what happens after rehab, and how you can find a kind of suitable care.
Taking the first steps towards sobriety can be difficult, so getting as much information as possible can help get the ball rolling.
At OK Rehab, we understand that not everyone who needs addiction treatment necessarily looks for it, so we want to help as much as we can by getting the information out there and giving the facts to those who are unsure about what to do next.
What Treatment Options Are Available?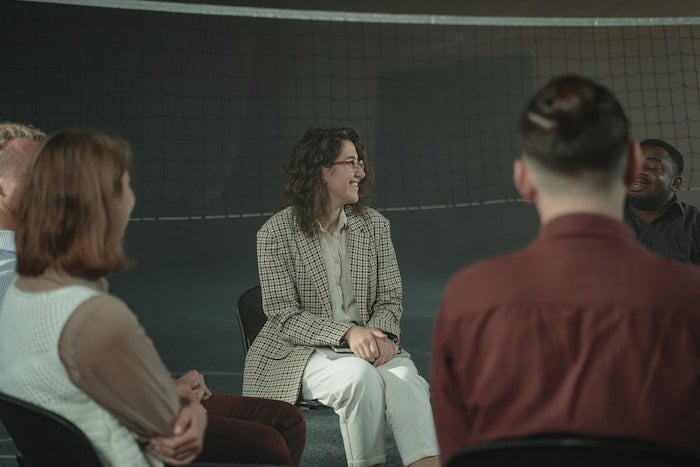 The word 'rehab' can spark different mental images for everyone. While a lot of people will share the more popular idea of treatment taking place within a rehab facility, treating addiction does not necessarily always follow this pattern.
When an individual takes action to begin rehab treatment, they have two primary options. These are known as outpatient and residential rehab, and each individual's suitability for either of these options will depend on their circumstances.
1. Outpatient Rehab
One option that individuals have is for them to engage in treatment on an almost part-time basis, going to a treatment centre several times a week and returning home between sessions to see their family and continue working.
Outpatient rehab consists of counselling sessions and advice workshops but is not equipped to support individuals through more thorough processes like detoxification due to the infrequency of sessions.
This kind of treatment is only suitable for individuals who have relatively new addictions and manageable symptoms – or suitable care and support at home [1] – as the lack of supervision and the gaps between sessions do not cater to those who need more serious help.
The purpose of outpatient care is to help those who are looking to curb their substance use before it gets out of hand, and so functions to prevent rather than treat serious addiction.
2. Residential Rehab
On the other hand, individuals can choose to enter a rehab facility and undergo more rigorous treatment. With this option, they take up accommodation within a treatment centre and live under the supervision of medical professionals.
In residential rehab, individuals go through the primary methods of treatment of rehab – detoxification and therapy – to overcome their physical and psychological dependency on substance abuse. Conversely to outpatient care, these methods are conducted in full, and individuals are not allowed to return home, allowing for effective and safe progress to be made.
This kind of treatment is reserved exclusively for those who are unable to look after themselves as a result of their addiction. Advice and counselling are not enough in isolation for these individuals, so supervised treatment is the only way to relieve them of their cravings and withdrawal symptoms.
For more information about Drug and Alcohol rehab in Fenland, get in touch with us today by calling 0800 326 5559.
After Treatment – Support and Advice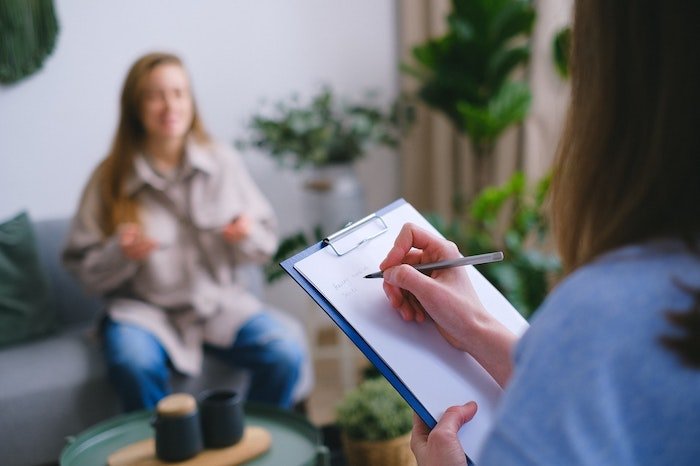 Once an individual has concluded their outpatient treatment or been given the all-clear to leave residential care, they will return to their day-to-day lives. It is normal, however, for individuals to find this transition difficult, so what kind of support is available?
Most rehab programmes offer aftercare services which are designed to help individuals manage the difficulties that come with getting used to everyday life again. Often, the stresses of family life or the responsibilities of work can push individuals in the direction of relapse to handle the pressure, but aftercare looks to stop this and lend essential support.
Such services can take the form of counselling sessions which continue to give individuals the opportunity to express their thoughts, fears, and experiences, or it can be workshop sessions which encourage healthy routine-building and provide individuals with techniques for handling anxiety-inducing situations.
For more information about Drug and Alcohol rehab in Fenland, get in touch with us today by calling 0800 326 5559.
Getting Ready For Addiction Treatment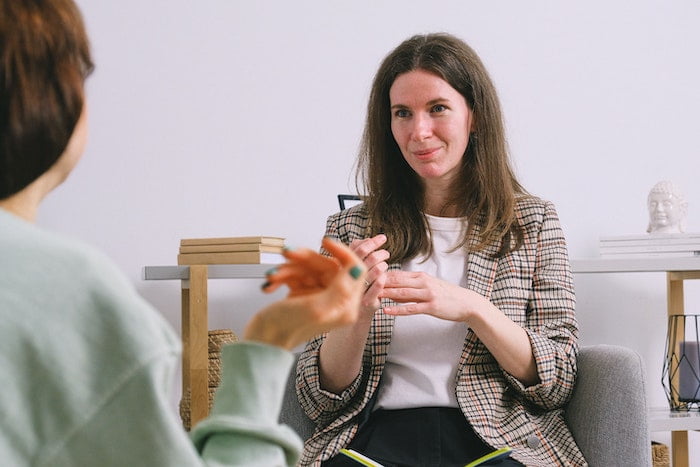 Of course, there is a big difference between deciding that you need to go into addiction treatment and being ready to enter rehab. The process can seem so daunting before you begin, and remaining calm and having the right kind of attitude can be tough to accomplish.
Mentally preparing for rehab is all about getting into a receptive mindset and being ready to engage with the professionals and methods you will have to work with. Here are a few tips as to how you can do this.
1. Open up to friends and family
It is normal to be scared about rehab. Going away from your friends and family can cause a lot of distress, but discussing such feelings with those closest to you can help. Express your fears, talk about your doubts, and get everything off your chest.
With a clear head, you will likely gain confidence. Also, your friend or family member will probably remind you of why you are going into treatment – putting your fear into the right context – and make you feel more committed to the oncoming challenge.
2. Do a bit of research
By reading this article, you have already made a start on this step. A large part of the fear that surrounds rehab stems from individuals' uncertainty about what the process involves. The unknown can set their imagination to work, and this can often lead them to believe that the process will be much scarier than it is.
However, doing a bit of research online as to what the recovery process involves, what treatment methods are actually like, and what people who have been to rehab say about the process can all help clear away this fear. This can also help you mentally prepare for what to expect so that you are not caught off guard when treatment eventually begins.
For more information about Drug and Alcohol rehab in Fenland, get in touch with us today by calling 0800 326 5559.
How to Find the Right Kind of Care For You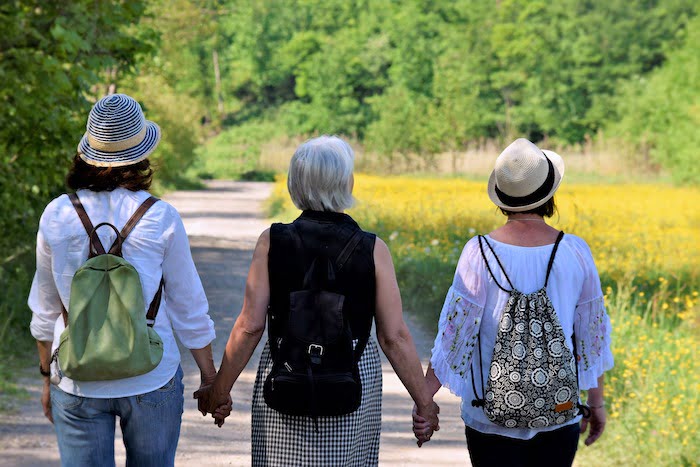 Before an individual can begin preparing for treatment, they first need to establish what kind of rehab programme they are going to enrol on. This is not a simple decision, however, as each specific addiction requires a slightly different approach to recovery, and so each individual will need to find a programme which will be suitable for their specific circumstances.
In making this decision, an individual does not have to struggle alone. At OK Rehab, we specialise in assisting those who need help identifying what kind of treatment they need.
When you get in touch with us, we can conduct a telephone assessment with you to learn about your addiction and offer informed advice as to what rehab programme we think would work for you.
We often ask about your symptoms, addiction severity, and wider medical history, and use the information gathered to compare the styles and approaches of treatment facilities in your local area about how appropriate they will be for your situation.
There are a lot of options out there for addiction treatment, and with rehab being such a transformative process, it is really important that those who need help get the right kind. If you are unsure of how to go forward with your rehabilitation, or just want some advice as to what facility to approach, reach out and let OK Rehab help!
For more information about Drug and Alcohol rehab in Fenland, get in touch with us today by calling 0800 326 5559.
Getting Support From OK Rehab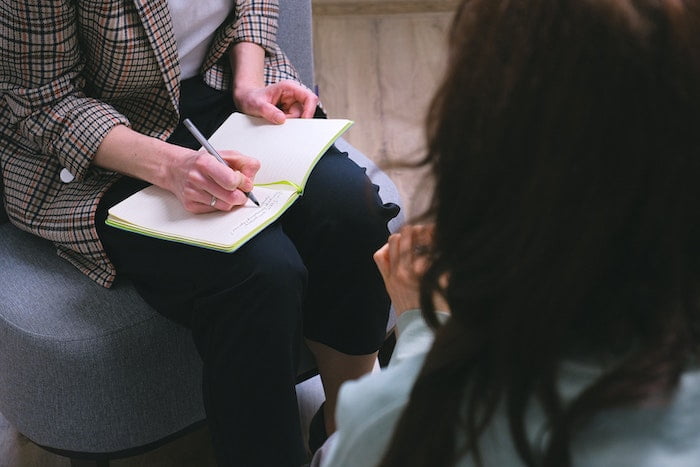 If you are considering drug and alcohol rehab and need support, get in touch with us at OK Rehab. We can help.
It can be frightening to think about addiction treatment, and trying to find rehab in the Fenland area can feel overwhelming. But when you contact us, we can help find the right programme for your situation and make sure that you feel confident about taking the next steps towards a healthier lifestyle.
Statutory-Funded Addiction Programmes Near Fenland
Here are a few options near you.
1. Change Grow Live
Address: Church Terrace, Wisbech PE13 1BW
Telephone: 03005 550101
Website: https://www.changegrowlive.org/content/change-grow-live-cambridgeshire-wisbech
2. Centre 33
Address: 4, Cumbergate, Peterborough PE1 1YR
Telephone: 03334 141809
Website: http://centre33.org.uk/
3. Recovery House
Address: 20-22 Co-Operative Row, Rushden NN10 0RJ
Telephone: 01933 353760
Website: https://encs.org.uk/what-we-do/recovery-house/
In addition to this, there are more helplines such as Mind UK, YoungMinds, Rethink Mental Illness, Samaritans, Papyrus and SMART Recovery that will also help with your recovery.
Alternatively, find an Alcoholics Anonymous, Narcotics Anonymous or Cocaine Anonymous near you. The NHS are also there to help you.
We offer services across Cambridgeshire, including Burwell, Cambridge, Chatteris, Duxford, Ely, Godmanchester, Great Shelford, Hardwick, Haslingfield, Huntingdon, Linton, Littleport, Madingley, Manea, March, Melbourn, Milton, New Wimpole, Peterborough, Prickwillow, Ramsey, Sawston, Sawtry, Shepreth, Soham, St. Ives, St. Neots, Swavesey, Trumpington, Waterbeach and more.
Get in touch with us today by calling 0800 326 5559.
References
[1] https://findtreatment.gov/content/treatment-options/types-of-treatment/