Drug & Alcohol Rehab in Harlow
If you've been waiting for a sign to get help for your drug or alcohol addiction, here it is. No matter how long you have been struggling, we can help – it's never too late to start over.
With OK Rehab, you can access top-quality treatment in Harlow in a matter of weeks.
Whether you want a quiet rehab centre in the Southern countryside or a busy outpatient clinic in your village, our advisors will do all they can to meet your needs.
To begin your recovery journey today, call our 24-Hour Helpline: 0800 326 5559
Substance abuse statistics in Harlow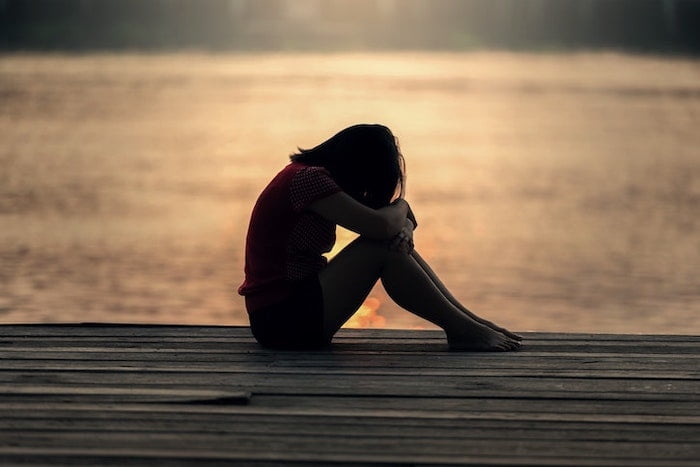 In Essex, statistics show that the number of people using opiates and crack is increasing each year. These figures don't even include powder cocaine or psychoactive substances.
The same report also showed that there were more than around 12,000 people over the age of 16 dependent on alcohol. This level of dependency doesn't include those who binge drink or are addicted. [1]
In 2020, it was reported that drug-related deaths in Harlow had increased since the previous year.
This is mostly due to the lack of treatment options and long waiting lists which see those with severe addictions struggling to seek the treatment they need. [2]
If you are currently living in Essex and are looking for drug and alcohol rehab in Harlow, reach out to OK Rehab today. We are a helpful team made up of experienced staff, many of whom are in recovery themselves.
We can help to offer swift admission to a local rehabilitation centre suited to your every need. Call today on 0800 326 5559.
Should I stage an intervention?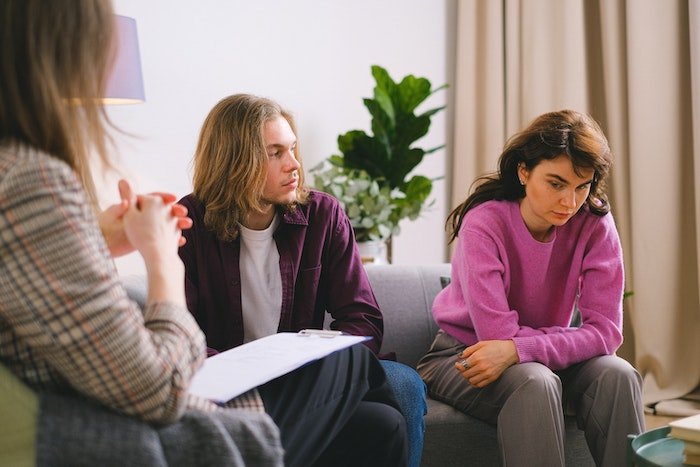 Knowing someone you love is facing issues with drugs or alcohol can be difficult to handle. You may have tried to offer your support to them in the past but have struggled to get through. Attempting to do this alone can be stressful.
At OK Rehab, we recommend the use of an intervention. By working with a professional, you can help your loved one seek immediate and effective help.
Whilst an intervention may seem a little scary, they are very beneficial in helping an individual to calmly evaluate their options for treatment.
Together with other family members and friends, you can create a safe environment and confront the issue head-on.
If you are ready to begin your intervention journey in Harlow, call our helpline today. We also have excellent resources for friends and family affected by drug or alcohol abuse.
When you hire a professional interventionist, they will evaluate whether or not a traditional-style confrontation is likely to work. If they believe it could worsen the situation, it will not go ahead.
Instead, you will be encouraged to try various approaches with your family. Approaches such as CRAFT (which stands for Community Reinforcement and Family Training) are science-based which means they have great evidence to back them up.
CRAFT focuses on encouraging your loved one to leave behind addictive behaviour through positive reinforcement. Through family support, you will be able to get through this together.
To begin your recovery journey today, call our 24-Hour Helpline: 0800 326 5559
Am I addicted to drugs and alcohol?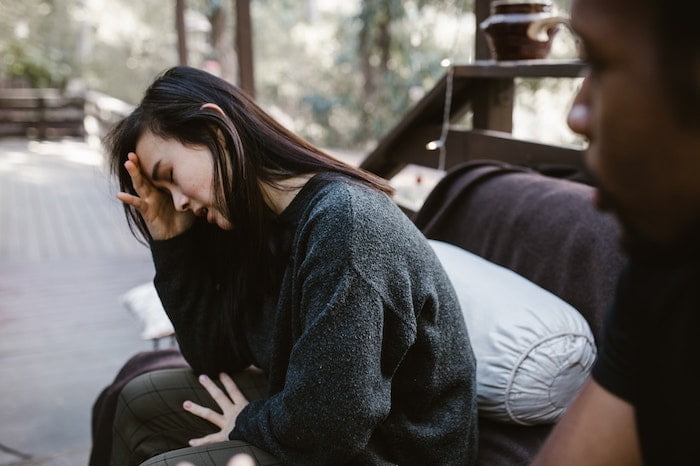 Acknowledging your addiction can be a very challenging process. You may feel as though you have a handle on your consumption and believe that your dependence isn't a full-blown addiction.
Most people with addictions feel like this. They often feel misunderstood and though no one will be able to relate to their issues.
At OK Rehab, most of our team members have battled addiction and are now living in recovery. This means that they can relate to your struggles and provide judgement-free advice.
In rehab, alcohol addiction is usually screened according to the AUDIT and CAGE questionnaires.
The CAGE questionnaire questions are as follows:
Have you ever felt you needed to Cut down on your drinking?
Have people Annoyed you by criticizing your drinking?
Have you ever felt Guilty about drinking?
Have you ever felt you needed a drink first thing in the morning (Eye-opener) to steady your nerves or to get rid of a hangover?
If you are struggling to determine your dependence on drugs and alcohol, take a look at the list below.
Do you identify with any of the statements?
You only socialise in Harlow areas where drugs and alcohol are easy to obtain.
You are friends with people who persuade you into taking drugs or drinking alcohol frequently.
You are worried about your finances as a result of excessive drinking or drug abuse.
You have faced difficulties at work as a result of your substance abuse.
You have faced legal trouble due to your drug and alcohol abuse.
You often take risks and find yourself in dangerous situations to try and obtain drugs.
How much does drug and alcohol rehab in Harlow cost?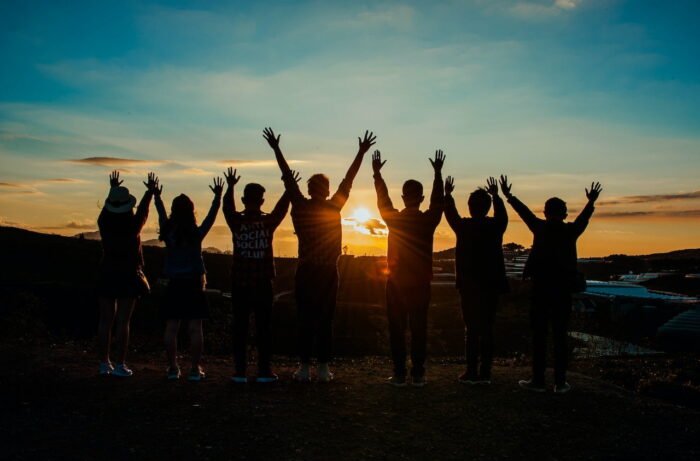 The total cost of your rehab programme will be calculated according to the type of programme you opt for, your budget, as well as the area you choose to begin treatment.
If you are facing a severe addiction, it is more than likely you will be required to complete a minimum stay of at least one month in a Harlow residential facility which will cost more than if you were to complete a detox only.
At OK Rehab, we understand that sourcing addiction treatment in your local area can be overwhelming. For this reason, we have broken down the associated cost of treatment in Harlow.
Inpatient treatment usually works out at around £495 per day, this is equivalent to £14,000 for a month-long stay. It is important to research the cost of treatment centres in Harlow as some clinics charge £1000 per week which is significantly less.
If you are looking for luxury rehab, prices for this treatment can begin at around £73,000. The cost for these programmes is so high because these clinics offer deluxe facilities such as personal chefs and caterers.
Will my treatment in Harlow be covered by my health insurance?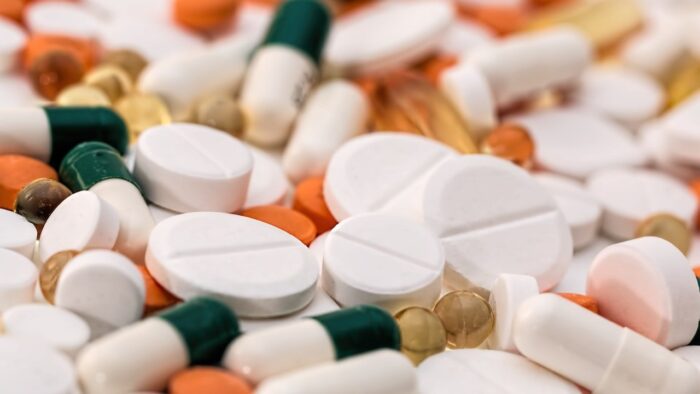 In most cases, yes. However, we can't guarantee this until we know more about you and your insurance policy.
In the UK, health insurance providers cover the cost of a variety of illnesses including both physical and psychological. Substance use disorder is now covered by most insurance providers such as BUPA and Zurich.
This means that you could benefit from your programme, your lodging, and further amenities such as laundry and catering all covered by your private healthcare policy.
Sometimes workplaces and employers offer healthcare insurance to their employees. This means that you will have to explain to your boss why you are taking leave and using your healthcare cover.
We understand that for some people, this can be a difficult conversation to hold. For this reason, they choose to fund their programme through their own means or with the support of family and friends.
To begin your recovery journey today, call our 24-Hour Helpline: 0800 326 5559
Can I access treatment in Harlow through the NHS?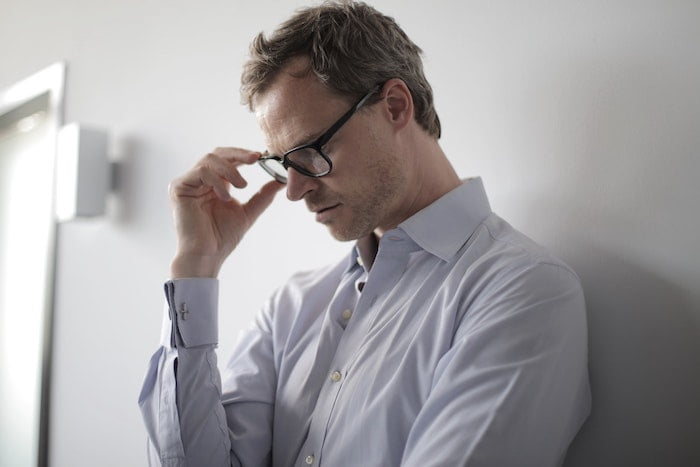 Whilst drug and alcohol rehab in Harlow are offered through the NHS, the chances of securing a residential space are very low.
This is due to cuts to NHS funding making it very difficult for them to offer inpatient support to every person who applies. It is for this reason that we ask all clients to consider private treatment.
This isn't to say inpatient places are an impossibility, but more that they're notoriously difficult to obtain. Many local councils will only grant funding to an individual if they meet a certain criterion and can provide proof of their funding applications.
If you are struggling with drug and alcohol abuse, it can be very hard to organise funding and treatment applications alone. From here, you will usually be placed on a long waitlist for treatment in Harlow.
So, whilst the NHS can be beneficial for those with mild addictions who are seeking outpatient treatment, it is not usually effective for those in need of inpatient care.
To begin your recovery journey today, call our 24-Hour Helpline: 0800 326 5559
How long does drug and alcohol rehab in Harlow last?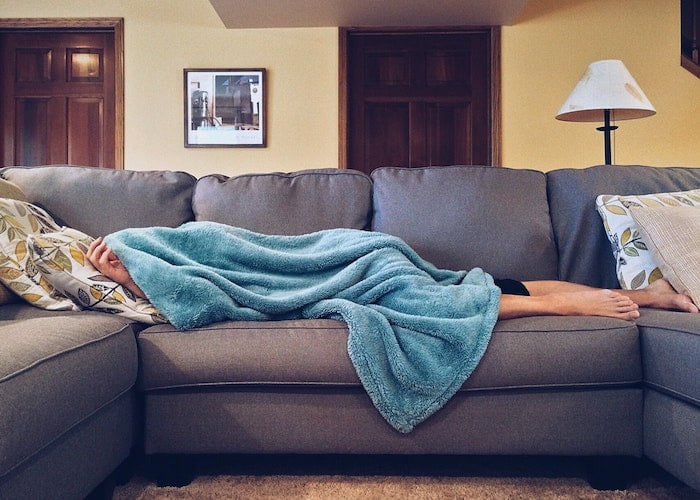 Usually, clients stay in a residential facility for around 28 to 30 days. A month-long stay is very effective in helping you overcome all physical and psychological dependencies on drugs or alcohol.
If staff deem it necessary, you could stay anywhere between 6 months to a year. This is a huge benefit to private treatment and ensures you receive the care you need.
Others enter rehab for around 7 to 10 days to complete a medically supervised detox before returning home. This form of detoxification is the safest and means that staff can offer their support to you 24 hours a day.
Another benefit of private treatment is that you will receive continued support through aftercare. This occurs at the end of your treatment programme and is usually offered for around 12 months.
Before you leave you will develop relapse prevention techniques and healthy coping mechanisms. Aftercare helps you to adjust to life at home without drugs and alcohol.
For a more accurate estimation of your treatment length, contact OK Rehab today.
What are the differences between private treatment and NHS treatment in Harlow?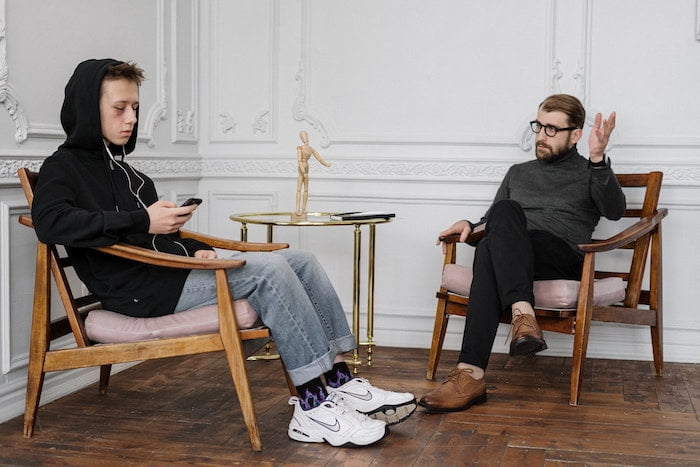 Whilst we have touched on NHS treatment above, you may still be unsure as to why we recommend private treatment for all clients.
Whether you are facing a mild or severe addiction, we will always recommend this form of treatment. This is because the level of care is unsurpassed.
Upon admission to a drug and alcohol rehab in Harlow, you will receive a tailored plan personalised to your exact needs.
You will also be able to benefit from a medically supervised detox with access to prescription medication such as Librium. This can help to reduce unpleasant withdrawal symptoms and ease anxiety.
After your detox programme, you will move on to therapy. Through a combination of traditional and holistic techniques, you can begin to learn more about your addiction and explore the root of your issues.
Many clients learn to enjoy therapy sessions as they begin to understand more about themselves and their needs.
Many private facilities in Harlow come with luxury amenities such as single occupancy rooms with adjoined bathrooms. This standard of care is currently unmatched by any other addiction treatment provider.
By calling today we can begin your pre-admission assessment and source a local clinic for you with swift admission.
To begin your recovery journey today, call our 24-Hour Helpline: 0800 326 5559
Cocaine Rehab in Harlow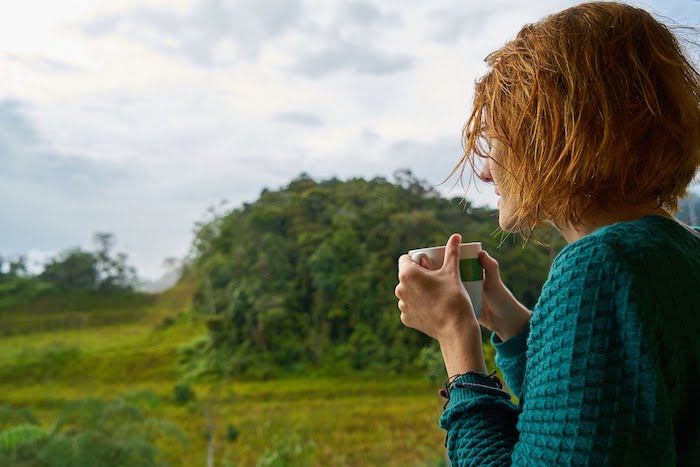 Although cocaine doesn't cause physical dependencies, it can cause physical damage and psychological dependencies. If you continue to use cocaine, you are placing your health in extreme danger.
Fortunately, there are specialist cocaine rehabilitation clinics in the Harlow area that can help you recover safely.
Cocaine rehab mainly consists of intense therapeutical programmes to help clients successfully battle negative associations and combat the root of their problems.
Whilst you may think your dependence isn't an addiction, you don't need to be consuming cocaine every day to be addicted. For support and advice, get in touch with our helpline advisers today.
Heroin Rehab in Harlow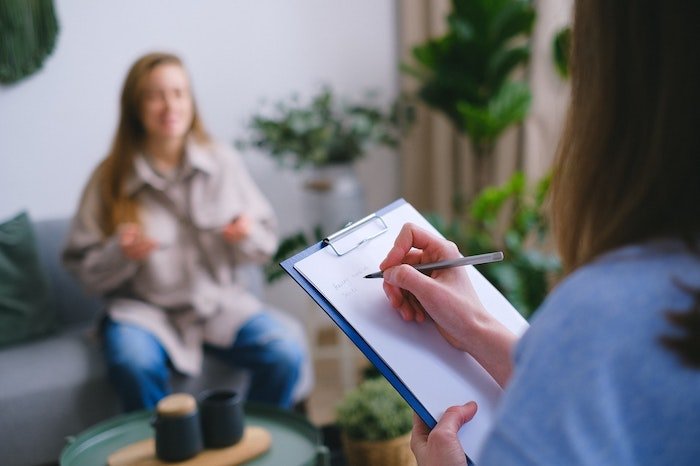 Heroin is considered one of the most dangerously addictive substances in the world. This is because it can be incredibly difficult to determine the right dosage and is mostly consumed through needles which pose even more risks to the body.
If you are addicted to heroin, we recommend entering a residential facility in Harlow as soon as possible.
From here, you can begin a structured detox programme, helping you to overcome your physical addiction safely
After your detox is complete, you can begin therapy. Rest assured staff are available to help you every step of the way. Even acknowledging your problem with heroin is the first baby step in the right direction.
Cannabis Rehab in Harlow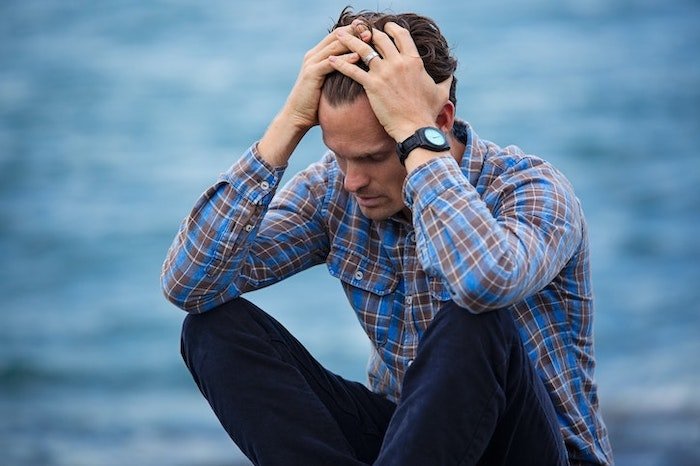 Cannabis causes psychological addictions, not physical ones. This means that it can make users feel very paranoid, depressed, and anxious when they can't consume it.
By opting for cannabis rehab, you are choosing to focus on your physical and mental health.
Through a comprehensive therapy programme, you can learn how to break the cycle of addiction and work on creating healthy coping mechanisms.
If you live in Harlow and are currently experiencing issues with cannabis but don't know where to turn, call OK Rehab today and speak to someone who has been in your position and who can offer expert advice.
To begin your recovery journey today, call our 24-Hour Helpline: 0800 326 5559
What therapies are offered at drug and alcohol rehab in Harlow?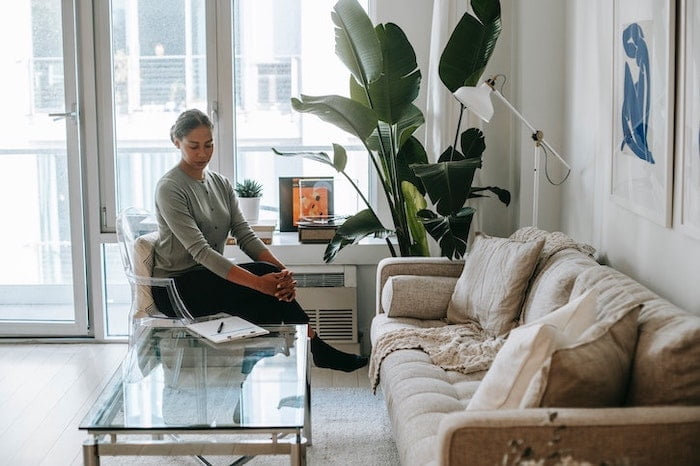 Therapy is a very important part of your rehabilitation programme. Whilst it can be challenging in parts, most clients feel uplifted and supported by staff and peers.
The types of therapy on offer at rehab in Harlow are:
Will my clinic offer dual diagnosis support?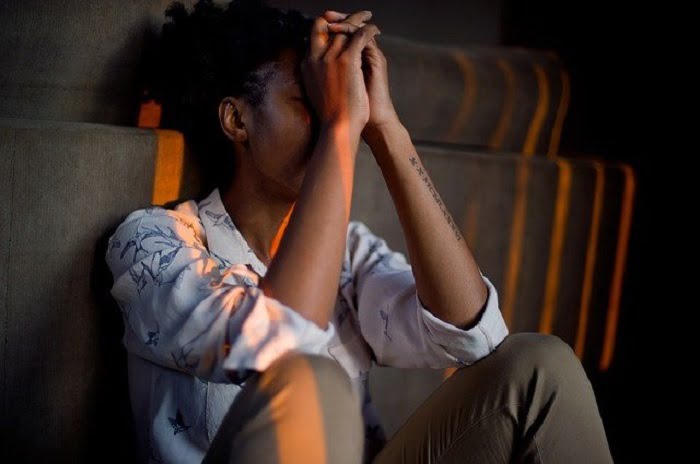 If you are struggling with a substance use disorder and a co-occurring mental health disorder, it is likely you will receive a dual diagnosis. This means that at rehab you can benefit from comprehensive treatment.
Although it can be a hard diagnosis to receive, it will help your clinic staff develop a treatment plan suited to your needs. Most people who struggle with substances also show signs of a mental health disorder.
The most commonly diagnosed mental health disorders alongside substance use disorder are:
By choosing private treatment in Harlow, you can benefit from exclusive treatment and dual diagnosis support.
This is rarely given by NHS treatment as they don't have the facilities or the correct staff-to-patient ratio available.
At OK Rehab, we only work with expert dual diagnosis treatment providers meaning you can begin your programme as soon as possible.
Is relapse prevention support available in Harlow?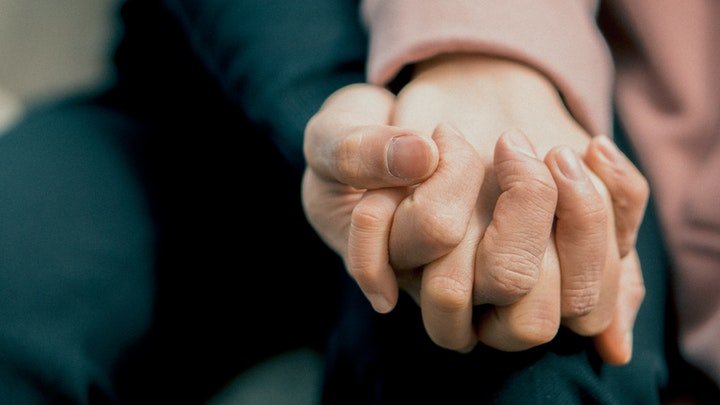 Relapse prevention support is vital in ensuring clients remain sober and in recovery once they move back home. These skills are developed during treatment and prove very beneficial.
They help clients to feel motivated and self-assured in their recovery efforts. They can also prove beneficial for support networks as they know how to support their loved one should the risk of a relapse arise.
Relapse prevention support is mainly given through tailored workshops and written documents.
The document is created before your programme ends and is then shared with your support network. It details your coping mechanisms as well as your triggers.
Relapse prevention support is just another of the many benefits private treatment includes. It helps clients to feel understood and supported even after their programme has ended.
What happens after my rehab programme in Harlow is complete?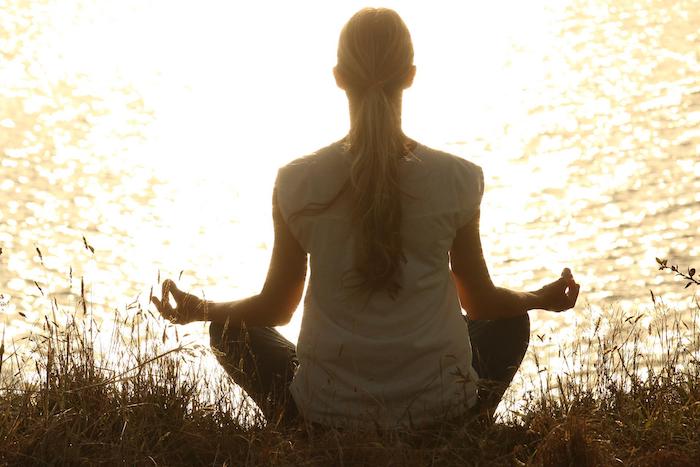 Once your drug and alcohol rehab in Harlow is complete, staff will ensure you have the necessary support in place to continue in your recovery efforts.
Most clients are encouraged to attend Alcoholics Anonymous or Narcotics Anonymous. These sessions are usually offered weekly within your local area and can help you to connect with peers who are facing similar issues to yourself.
You will also be signposted to self-help organisations such as SMART. SMART is a therapeutical programme that operates both in-person and online making it easy to access sessions.
If your family require support, your clinic can also provide help for them. If they have been affected by alcohol use, Al-Anon Family Meetings could prove beneficial.
These sessions are only offered to families and can help them navigate difficult feelings in a safe space.
If you are ready to begin treatment in Harlow, give us a call today. You are under no obligation and no judgement.
Whether you're ready to start inpatient or outpatient treatment, we can help kickstart the process for you.
To begin your recovery journey today, call our 24-Hour Helpline: 0800 326 5559
How to Get Help in Harlow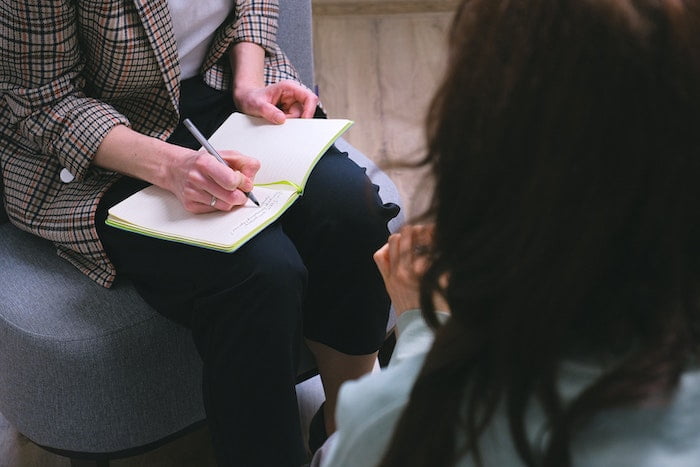 Making the first phone call to a treatment centre can be terrifying. Thankfully, with OK Rehab, you can take baby steps. At first, all you need to do is accept you need help and call us on 0800 326 5559 to discuss how we can support you.
This call is between you and an expert helpline advisor who has also suffered from addiction in the past. This means you will be encouraged and uplifted rather than judged for your mistakes.
After our first call – which is free of charge – you can sit back and relax as we strive to find treatment for you in Harlow.
Our advisors will look for centres that match your requirements, taking into account factors such as location, types of therapy offered, and facilities. Once they have found an appropriate facility, they will put you in contact with the staff.
You are then free to arrange a start date around your commitments.
What Happens at Residential Rehab in Harlow?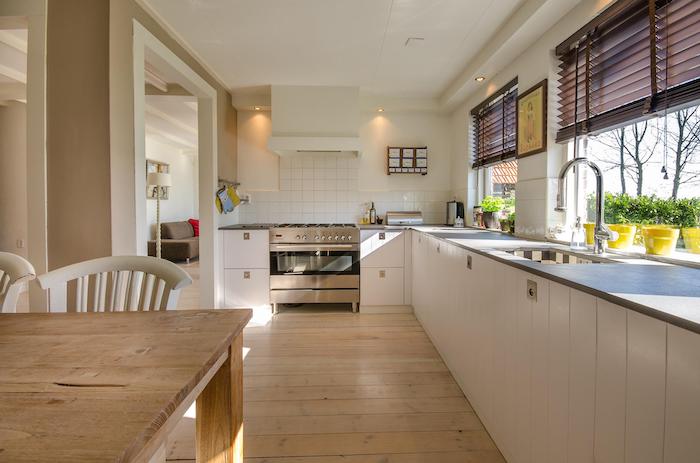 Most of our clients elect to attend a drug and alcohol rehab centre in Harlow. This is the most intense option as it requires you to stay overnight for around 28 days, away from friends and family.
However, it is also the most successful option as you are afforded the time to work through your addiction issues without distractions and commitments.
When you first enter rehab, you will undergo detox to cleanse your body of drugs and alcohol. This process varies depending on your personal situation, but all substance addictions are treated by an initial detox.
Following the detox, you are expected to wake up early each day and follow a timetable of therapy, general rehabilitation, and leisure activities. This may include individual therapy, group therapy, family therapy, educational workshops, motivational sessions, exercise classes, and outdoor activities.
As everyone around you is committed to the activities of rehab, it is easier to stay on track with your recovery. However, there will be challenges that arise, which is what the doctors, nurses, and addiction specialists are there for.
As your time at rehab draws to a close, staff will help you to create a relapse prevention plan. This is put in place to prevent you from relapsing when you face temptations in your everyday life.
It may include the offer of extended therapy sessions (both individual and group), scheduled check-up calls, and numbers for helplines.
To begin your recovery journey today, call our 24-Hour Helpline: 0800 326 5559
What are the Alternatives to Inpatient Treatment in Harlow?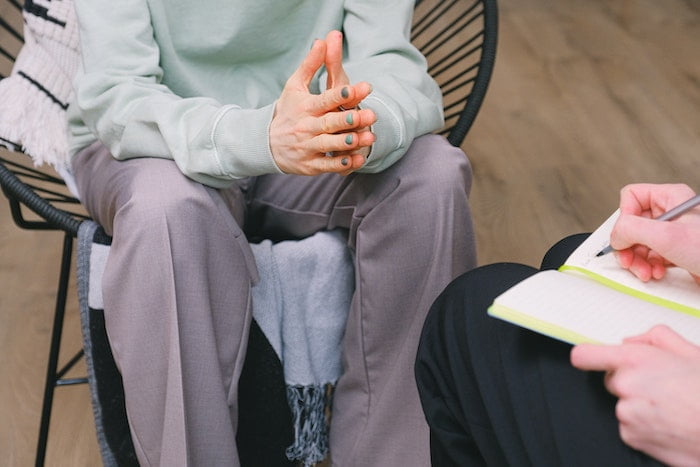 Though residential rehab is the best option for most clients, it is possible to opt for a different form of addiction treatment in Harlow. For example, if you have commitments you cannot neglect, it may be necessary for you to complete treatment from home.
We refer to this as a 'home detox'. Doctors and nurses will visit your home and plan a safe detox, including making notes of any medication they may need to prescribe you.
Over the course of several days, you will withdraw from drugs and alcohol from the comfort of your own home, taking medication for any strong cravings or serious withdrawal symptoms. Once you have completed the detox, your treatment period will come to an end.
Another alternative to drug and alcohol rehab is outpatient treatment. This also requires you to undergo a detox, but in the setting of an outpatient clinic rather than your own home.
After the detox, you will be offered therapy sessions at the clinic.
It may seem more difficult to drive to the centre every day for treatment, but the extra support is sometimes necessary – home detoxes are only recommended for those struggling with a mild addiction or substance abuse problem.
Who Can Seek Help in Harlow?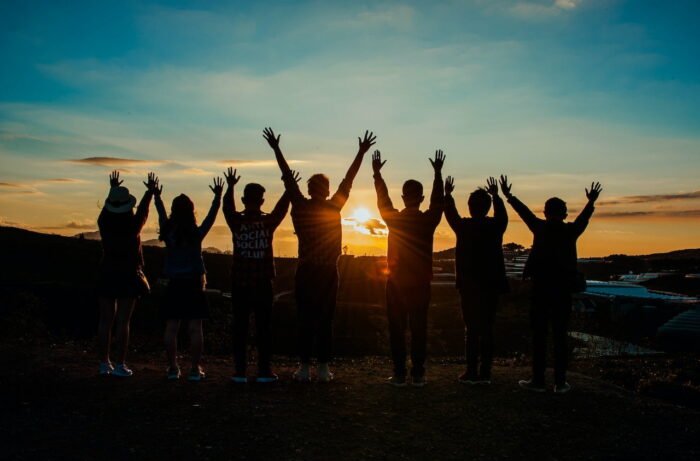 Anyone struggling with the consumption of drugs and alcohol can arrange to get professional help in Harlow. When you are physically addicted to substances but do not experience psychological symptoms, we call this a substance abuse problem.
On the other hand, if you experience symptoms such as mood swings and paranoia, you are dealing with an addiction. Both of these issues can be treated professionally, so we urge you to contact us if you are in need of support.
There are many types of addiction that can be treated in Harlow. Some common addictions include: alcohol, cannabis, cocaine, heroin, nicotine, and I. Additionally, addictions such as gambling and food can be treated in certain rehab centres.
Many drug and alcohol rehabs in Harlow are targeted at people with a dual diagnosis. This means they are dealing with a mental health condition as well as addiction issues. Certain forms of therapy are employed to get to the root of the addiction and mental health condition.
For example, if someone is struggling with post-traumatic stress disorder (PTSD), the rehab centre may offer the opportunity to have Eye Movement Desensitization and Reprocessing therapy (EMDR).
This will help the client to reprocess their past trauma, which has a knock-on effect on how they handle their pain i.e. they are less likely to self-medicate with substances.
To begin your recovery journey today, call our 24-Hour Helpline: 0800 326 5559
How Does OK Rehab Find an Appropriate Treatment Centre for Me?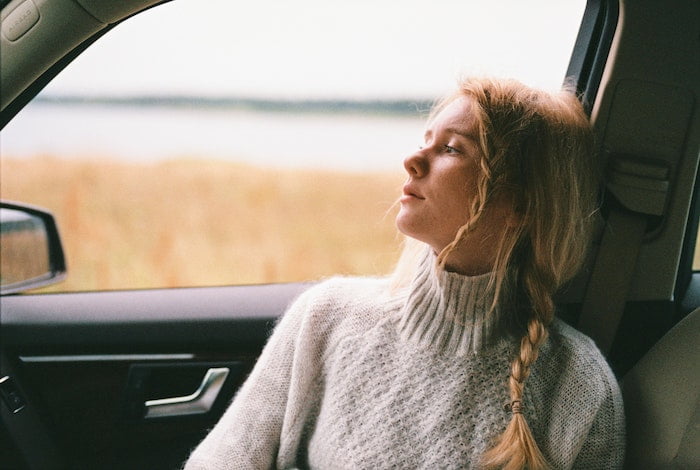 At OK Rehab, we are all about giving you options. From the moment you reach out to us, we are gathering information about your addiction and coming up with innovative ways to support you.
For example, if you state that you have depression, we will look for facilities that specialise in treating depression. If you make it clear that you will struggle to be away from your loved ones, we will refer you to a rehab that allows weekly family visits.
In terms of location, you have plenty of choices. Many people request to complete treatment in Harlow as this takes away the hassle of travelling and being away from family and friends.
However, others feel that it is necessary to escape their everyday life in order to recover successfully.
Whichever way you are leaning, we can arrange help in your preferred location. OK Rehab has contacts with leading treatment centres around the country.
Do Not Delay Your Call
Our wonderful advisors are equipped to help anyone who is struggling, regardless of the severity and duration of the substance abuse issue. No matter your individual situation, you can trust us to help you get sober.
Not only do we show you how to get sober, but we also ensure you stay sober. All of our partner rehab centres offer aftercare which massively boosts your chances of recovery outside of rehab.
Remember that our team is also available at any time to offer advice and support as you recover.
Something we often advise is to find a local support group in Harlow so that you can meet sober companions who will inspire you to choose abstinence over addiction.
To learn more, contact us today on 0800 326 5559.
References
[1] Alcohol and Drugs: Prevention, Treatment and Recovery. The role of the Essex Health and Wellbeing Board.
https://cmis.essex.gov.uk/essexcmis5/Document.ashx?czJKcaeAi5tUFL1DTL2UE4zNRBcoShgo=4cmydrXGmFzXnobRFtPEPS0A619X6AHarW9T7cG51t78uqgW1AFwyA%3D%3D&rUzwRPf%2BZ3zd4E7Ikn8Lyw%3D%3D=pwRE6AGJFLDNlh225F5QMaQWCtPHwdhUfCZ%2FLUQzgA2uL5jNRG4jdQ%3D%3D&mCTIbCubSFfXsDGW9IXnlg%3D%3D=hFflUdN3100%3D&kCx1AnS9%2FpWZQ40DXFvdEw%3D%3D=hFflUdN3100%3D&uJovDxwdjMPoYv%2BAJvYtyA%3D%3D=ctNJFf55vVA%3D&FgPlIEJYlotS%2BYGoBi5olA%3D%3D=NHdURQburHA%3D&d9Qjj0ag1Pd993jsyOJqFvmyB7X0CSQK=ctNJFf55vVA%3D&WGewmoAfeNR9xqBux0r1Q8Za60lavYmz=ctNJFf55vVA%3D&WGewmoAfeNQ16B2MHuCpMRKZMwaG1PaO=ctNJFf55vVA%3D
[2] Drugs related deaths in Harlow increase
https://www.yourharlow.com/2020/10/20/drugs-related-deaths-in-harlow-increase/