Drug & Alcohol Rehab in Portsmouth
Unfortunately, addiction is rife in every city in the UK. In Portsmouth alone, addiction-related deaths are at an all-time high; between 2016 and 2018, the city saw 87 deaths caused by drug use.
When addiction takes over your life, it can feel like there's no way out. However, OK Rehab has coached people through recovery time and time again, and we are ready to do the same for you.
If you want to leave behind constant mood swings, low motivation, and unstable relationships, all you need to do is reach out to us and discover the best treatment method for you.
Asking for help can feel overwhelming, but it will benefit you in a number of ways. By registering with an outpatient clinic or a residential rehab in Portsmouth, you can learn how to handle your addiction in a healthy way and live a life of true freedom.
As well as these upsetting drug death numbers, people are severely affected by alcohol with around 4000 people being alcohol-dependent in Portsmouth.
To begin your recovery journey today, call our 24-Hour Helpline: 0800 326 5559
Interventions you can try at home with a loved one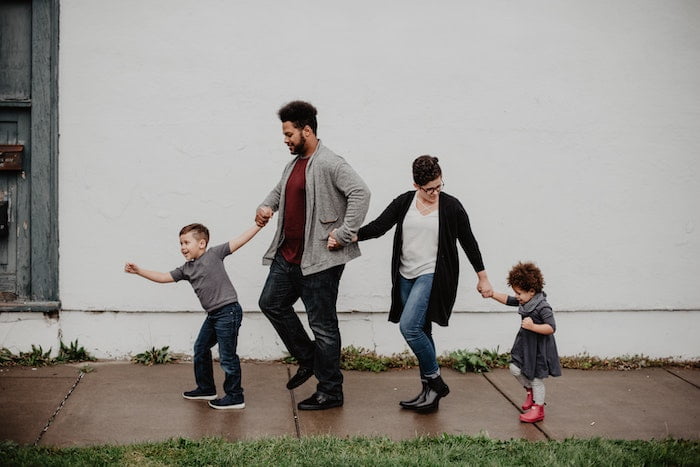 It's difficult supporting a loved one when they have an addiction. Knowing how to handle it creates a huge dilemma partly because unless you work in addiction and recovery – which the vast majority of people don't – you can be at a total loss for ideas.
Knowledge is key in most things and it's no different in this addiction area.
Finding out more about how addiction works in terms of the theoretical and practical implications can help. In terms of doing something to help your person recover, there are two main types of interventions that families usually adopt.
Firstly, there's the CRAFT intervention. This gives you guidance on how addiction works and how to communicate around it.
The goal of CRAFT is to build positive dynamics in the family while supporting carers as well as addicted people. The approach helps you to guide your loved one towards alcohol rehab in Portsmouth a more informal way.
Another intervention you might use is more direct and is aimed at getting your loved one into rehab quickly.
You'll approach them with a professional and maybe another family member. As a group you'll discuss how the addiction is affecting your loved one, the household, and what options there are going forward. The emphasis is on getting them to go to inpatient rehab.
The cost of alcohol rehab in Portsmouth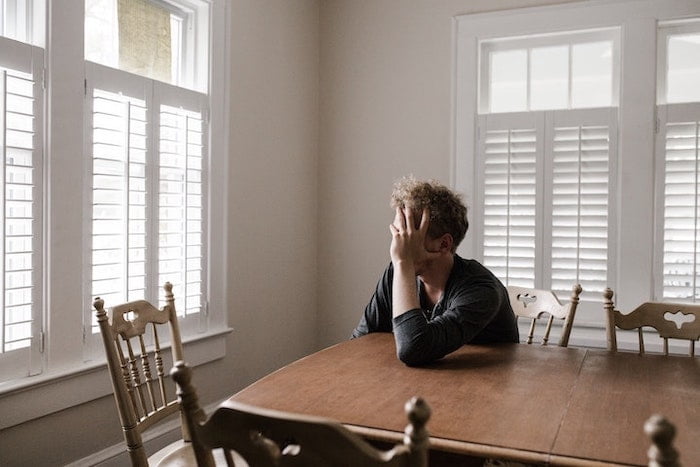 The cost of a place at rehab differs according to where you go, the level of luxury offered, the treatments you require, and whether you opt to share a bedroom with others or go for a single occupancy room.
Some rehab clinics charge around £14,000 for a 28-day residential programme. There are others, however, that offer more budget-friendly options and come in at around £4,000 for the 28 days.
It's worth contacting a few clinics, finding out about their specialities and making a price comparison. OK Rehab can support you in this area if this feels too big a task.
To begin your recovery journey today, call our 24-Hour Helpline: 0800 326 5559
Does health insurance cover the cost of a private treatment programme at rehab in Portsmouth?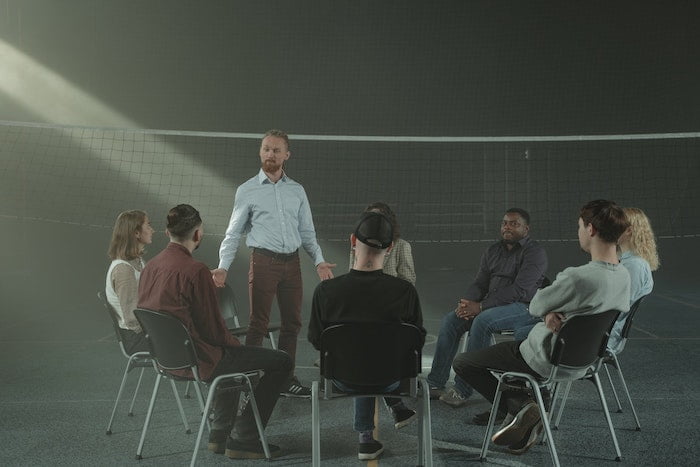 In some cases, people go to rehab and fund it through their health insurance policy. To find out if this is a possibility, you'll need to have a look at your policy documents to see if addiction treatment is included.
If it is, you'd then contact the insurers to have a discussion with them about this. Bear in mind, however, that doing this is very likely to increase the cost of your insurance in the future.
For those who have health insurance provided through their place of employment, you might be able to fund rehab through it.
What's important to remember is that you'll most likely be under oath to inform your employers that you're claiming for addiction treatment.
This can, of course, have further implications in some careers so it's worth having a serious think about this.
Is there NHS funding for private rehab placements?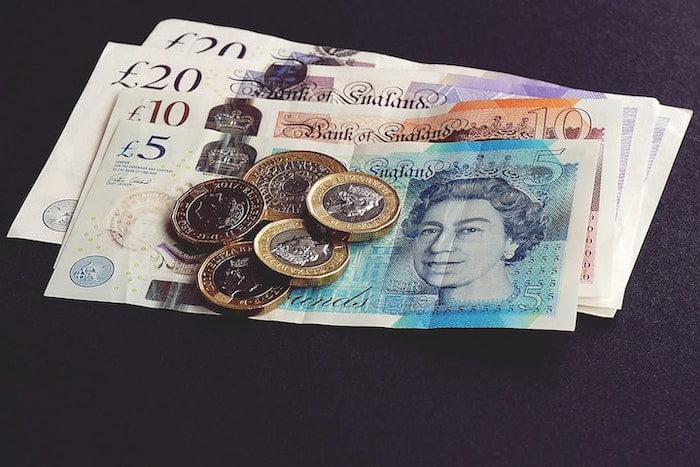 There is indeed some NHS funding for private rehab treatment. To access this, there are a few hoops you have to jump through to be eligible, at which point you then apply to the local council for funding.
The council workers who read your application will want to see that you're fully committed to recovery.
They'll expect this to demonstrate through regular contact with the local alcohol and drug service in Portsmouth. At the centre, your caseworker will support your application and likely write you a reference.
Many people apply for this funding so it can be difficult to be granted. It's worth applying a few times.
That, of course, means that your actual admission to rehab is a little way off which comes with implications of its own (i.e. maintaining motivation to quit over a longer period of time can be quite difficult for somewhere intensive support isn't available).
How many weeks do you stay at rehab in Portsmouth?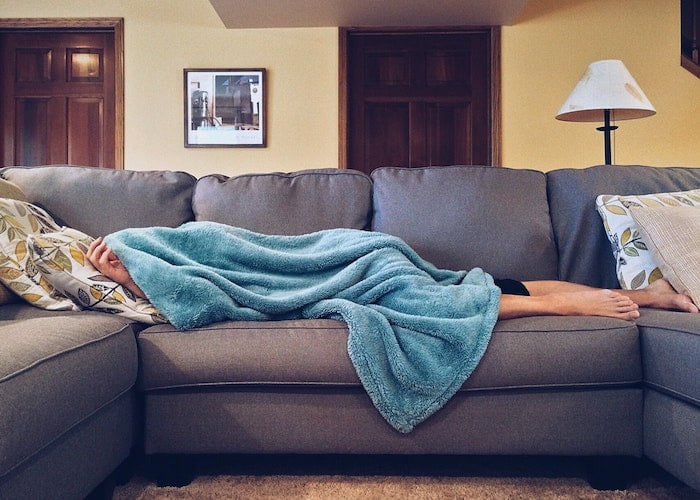 When you enter alcohol rehab in Portsmouth, you'll stay for a particular amount of time. It's important you have the time, space, and environment to get past the early and difficult cravings and to learn and practise techniques that will keep you sober long term.
Some patients at rehab stay for ten days. This is where detox is essential for their health.
Alcohol and some drugs cause physical dependencies and in these cases, people need a medically overseen detox to wean off the substance safely. Even in these cases, however, longer treatment is recommended.
A 28 day stay is the usual amount of time residents remain at rehab. This provides you with the opportunity to really sink into the treatment and build a strong foundation of recovery.
How impatient and outpatient clinics differ in the recovery field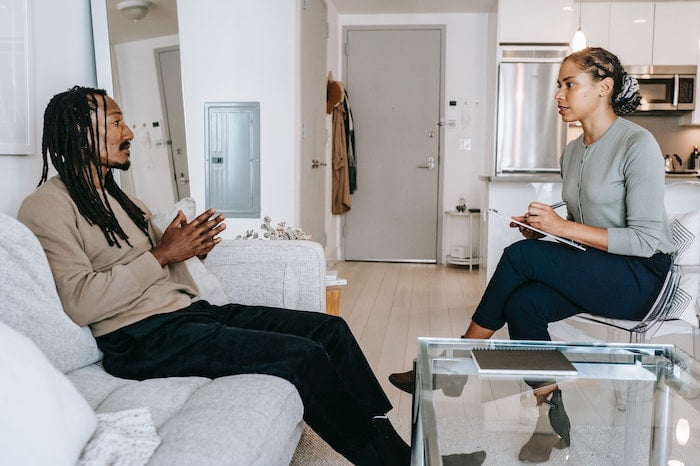 There are two types of clinics that support people around recovery. It's typical as well that NHS clinics offer outpatient treatment while private clinics offer inpatient programmes.
An inpatient programme is where you stay overnight for a period of time to receive treatment. The treatment packages include a full day of activities each day you're there that focus on healing.
This is an immersive approach where you're given the medical attention and therapeutic support to become sober and learn how to create an abstinent lifestyle.
An outpatient clinic is where patients go for treatment as and when offered by professionals. The clinic is closed around these times.
People might go to group sessions that are offered on a weekly basis, or counselling appointments.
To begin your recovery journey today, call our 24-Hour Helpline: 0800 326 5559
Alcohol Detox and Rehab in Portsmouth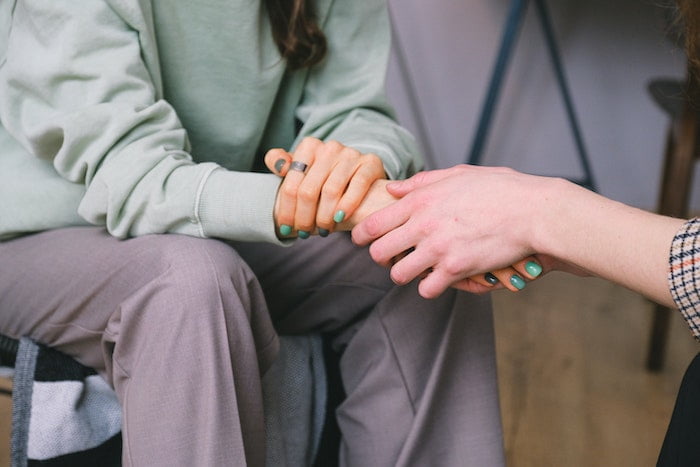 Having an alcohol addiction is much more difficult than many people realise.
Because of how alcohol is so widely accepted and socially encouraged, it proves difficult to address addiction on a social level as well as the physical and psychological.
Alcohol withdrawal is particularly hard to face when you've developed a dependency on the substance.
This is where you've drunk regularly enough that your brain comes to physically rely on it to function as "normal".
At alcohol rehab in Portsmouth, you'll first go through a detox where you'll be given a medication called Librium.
This is used to support people to withdraw in a safe manner from alcohol. It reduces distressing symptoms. It takes around ten days to go through detox.
After this, you'll then move into the stage of recovery which focuses on psychological support, learning, and healing.
Specialist therapists will introduce to tools that will equip you to manage cravings successfully.
As well as this, you'll develop a deeper self-understanding which helps you to arrive at a place of self-compassion; essential to the recovery process.
To begin your recovery journey today, call our 24-Hour Helpline: 0800 326 5559
Rehab for cocaine in Portsmouth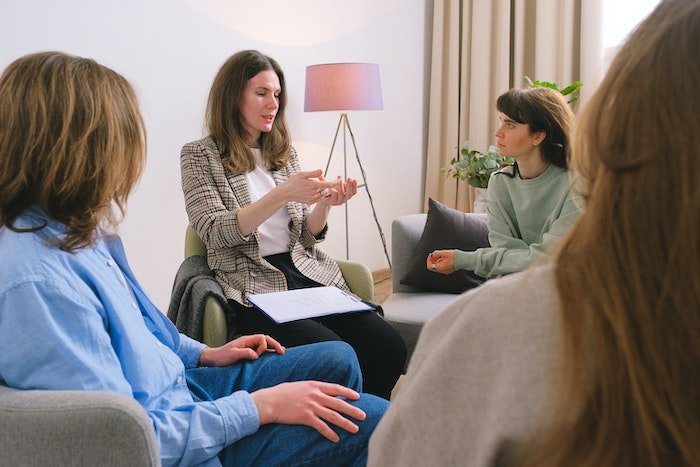 There are many people using cocaine throughout the UK. It's become increasingly widespread in recent years as supply has increased throughout the world and prices have reduced.
While many people start cocaine in a social environment which can seem all "fun and games", it often leads to a dangerous place in terms of physical and psychological health.
Cocaine withdrawal includes the following symptoms:
Heart palpitations.
Low mood and suicidal ideation.
Fatigue and sleep disruption.
Cravings for more cocaine.
Low motivation.
This class A substance increases health risks linked to heart, cancer, and mental decline. At rehab, you'll be supported to understand cocaine from various new perspectives.
This includes the impact on your body and mind, finances and family.
During conversational therapies, you'll increase in awareness of how you came to be addicted to the substance.
Staff will also lead you through exercises where you learn how to manage the addiction in a healthy way. The skills you learn will also be transferable; you'll be able to apply coping mechanisms in all areas of your life.
Rehab for heroin in Portsmouth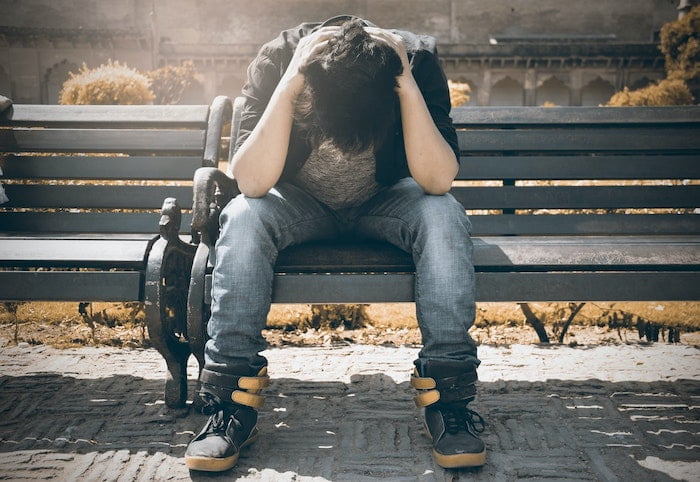 It's really important to go to rehab for heroin as it's the environment where you'll be met with a deep level of understanding by professionals and other residents.
Heroin causes an addiction which is often linked to emotional and psychological pain. As such, it's important to have the psychotherapeutic support in place needed to get you to a place of self-understanding and deep healing.
There are two stages of recovery support at rehab in Portsmouth around heroin treatment. When you first enter the clinic, you'll need to get through the withdrawal stage.
Symptoms include:
Runny nose.
Aches and pains.
The detox stage is overseen by a doctor who will prescribe Subutex. This medication is used to ease the withdrawal process for you. It will last around ten days and then you'll be substance-free and move to the next stage of treatment.
This incorporates various individual and group approaches that give you the motivation and skills to develop a structure around sobriety that works for you.
Each day, you'll share with others about how the process is going, whether positive or difficult. Doing so empowers you to recover through a place of honesty.
Rehab for cannabis in Portsmouth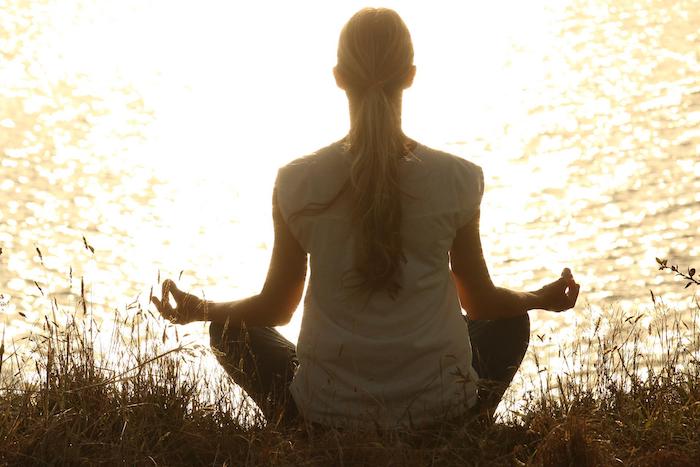 When thinking about rehab treatment, many people forget about cannabis addiction. Actually, it's a substance that causes serious problems for many people.
It might be being used in some medical areas but unregulated and illegal use has many implications.
The psychoactive chemical, THC, is what leads to various difficulties for people.
Long-term use can cause:
Low motivation.
Low mood/depression.
Social isolation.
Sleep disruption.
Lung problems if smoked.
At rehab, you'll receive psychological counselling to support you to identify how personality, biological factors, and social influences have led to addiction. You'll unravel what it is that causes you to repeatedly use cannabis.
With therapists, drug workers, and alternative practitioners, you'll address your addiction from physical, mental, and emotional angles.
This fully equips you to remain sober and understand how to build a meaningful life without substance.
More information about the therapies on offer at rehab in Portsmouth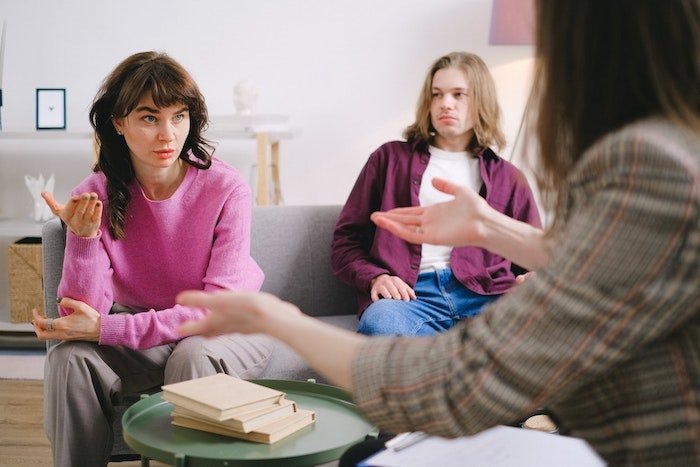 You might be curious as to what therapies and treatments are on offer at the drug and alcohol rehab in Portsmouth.
Here's what's usually on offer, your treatment programme will be devised by a member of staff after an assessment of you in order to gauge what you need.
To begin your recovery journey today, call our 24-Hour Helpline: 0800 326 5559
What a dual diagnosis means for you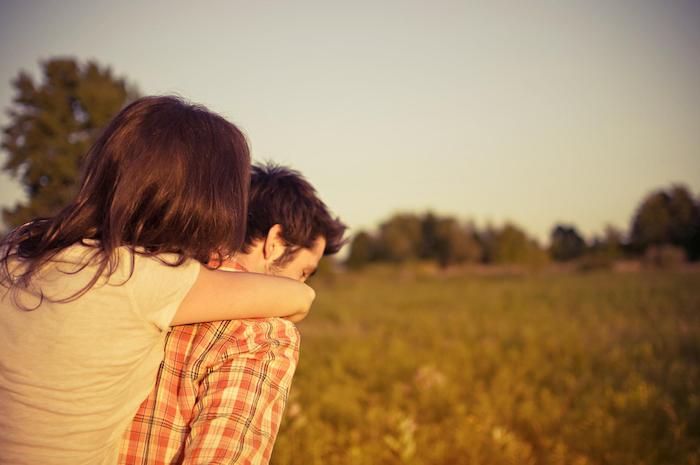 When you enter alcohol rehab in Portsmouth, you'll be assessed by a psychotherapist or psychiatrist. This is to establish the severity of your addiction and what treatments you require.
During this conversation, the member of staff might reveal that you have a dual diagnosis. This is where you have an addiction that co-occurs with another condition such as depression or psychosis, for instance.
This happens quite often in the recovery field because people with mental health conditions often try to self-medicate their symptoms with alcohol and drugs. The majority don't realise that the impacts of drugs and alcohol actually exacerbate mental health illnesses and in some cases cause them.
While rehab treatment focuses on addiction recovery, it will offer you support around the mental health condition as well. This supports you more effectively.
How to rehab clinics support you around relapse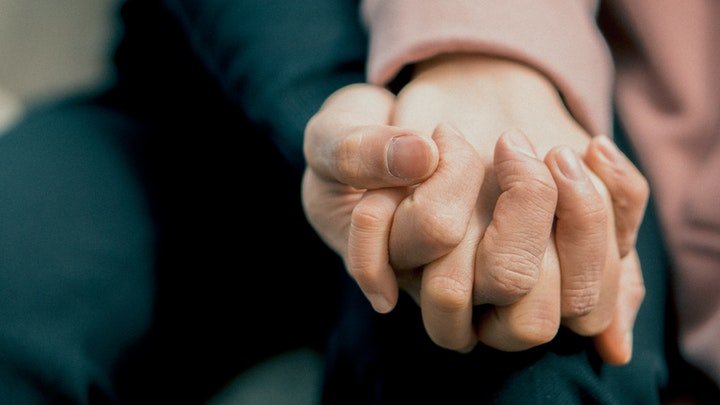 Some of your support at rehab will include sessions around how to prevent relapse and what to do should a lapse, or relapse occur. Within these discussions, you'll form a relapse prevention plan that you'll refer to when you return home.
The plan will include guidance on how to create a valuable life filled with healthy activities that keep you focused on sobriety.
There will be steps to follow around this as well as a list of organisations and people to contact if you're particularly struggling.
The plan will also outline useful coping mechanisms to use when you're craving. Finally, there will be clear advice on how to manage relapse.
To begin your recovery journey today, call our 24-Hour Helpline: 0800 326 5559
Other support organisations in Portsmouth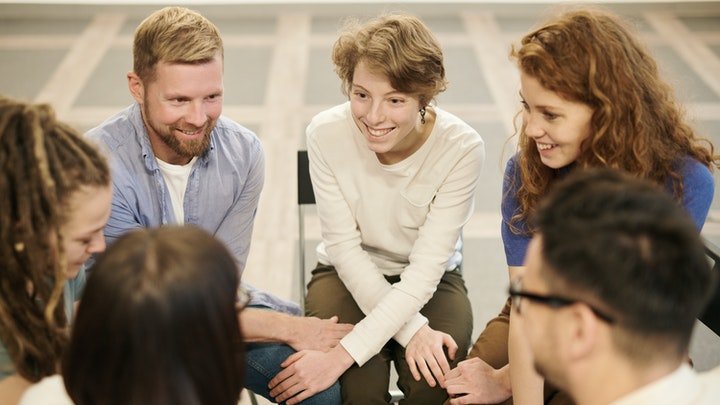 There are other places you can go to for support in Portsmouth after a stay at rehab or if you decide rehab care isn't for you.
12 Step groups such as Alcoholics Anonymous or Narcotics Anonymous. These groups offer a great answer to people looking for a long-term and consistent approach to support. You also get the essential benefits of social support and friendship.
NHS-funded alcohol and drug services where you get a caseworker who will offer one-to-one support and encourage you to go to group sessions at the clinic.
A home detox is on offer to people who relapse and need a medically overseen prescription. A doctor will guide this.
SMART recovery groups are available if you want support to manage recovery in a practical way. This approach helps to break down big goals into small achievable ones.
Why Do People Become Dependent on Drugs and Alcohol?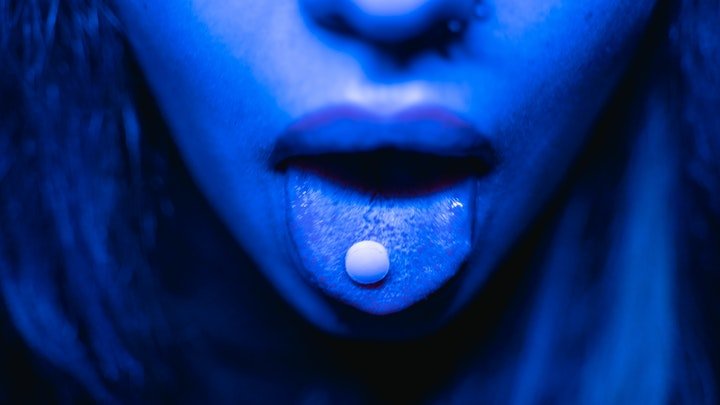 People develop addictions for many reasons, and sometimes it is difficult to pinpoint just one. The main reasons tend to be:
1. Genetics
If addiction runs in your family, it is more likely that you will encounter problems with drugs and alcohol. While this does not mean you are guaranteed to develop an addiction, it means you should take extra care with consuming substances.
2. Environment
Growing up around addiction also makes you more susceptible to it, as does surrounding yourself with friends who regularly consume substances. This is why you are encouraged to avoid certain people and places when recovering; the environment you are in has a significant impact on your behaviours.
3. Trauma
When we experience trauma, we can turn to alcohol and drugs as a way of self-medicating. These substances can numb the emotional pain we feel, which becomes incredibly addictive.
It is important to remember that addiction can creep up on you unexpectedly. Even if you feel as though you have a healthy relationship with substances, you should always ensure you are not crossing any boundaries into drug and alcohol abuse, as this is the road to addiction.
Just as addiction can develop at any time, it can affect any individual. There is no 'type' of person who becomes dependent on substances. Drugs and alcohol are both unbelievably addictive which makes them difficult to resist.
In terms of the biological process of addiction, chemicals from drugs and alcohol are released into your bloodstream which has an impact on brain activity. Depending on the substance consumed, you could feel happier, more relaxed, or more excited.
Over time, you will require a higher level of consumption to feel the same physical effects. Continuing this pattern causes your body to get hooked on the substances. If you attempt to stop, you may experience withdrawal symptoms. Unfortunately, this dissuades people from staying sober even though these symptoms are short-lived.
To begin your recovery journey today, call our 24-Hour Helpline: 0800 326 5559
What Are the Key Signs of Addiction?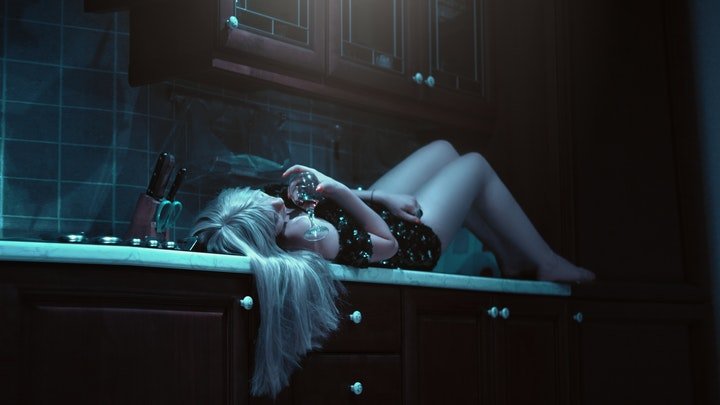 It is important to know the key signs of addiction so that we can identify it in ourselves or our loved ones.
The sooner you notice yourself or a loved one is exhibiting some of the following signs (emotional, psychological, behavioural, social, and physical), the sooner you can seek help:
Emotional Signs
Lack of motivation
Low self-esteem
Irritability
Mood swings
Poor stress management
Denial and/or defensiveness, especially when confronted about addiction
Psychological Signs
Poor mental health (worse symptoms than usual or new symptoms)
Paranoia
Insomnia
Memory loss
Poor concentration skills
Poor decision-making skills
Anxiety
Depression
Schizophrenia
Behavioural Signs
Putting less effort into commitments e.g. work, education, family
Being secretive about activities
Spending more money than usual
Sleeping more or less than usual
Frequently talking about drugs and alcohol
Engaging in criminal activities
Being unable to keep jobs
Blaming others for addiction
Reducing the gravity of the addiction
Social Signs
Avoiding social events
Centring all social events around drugs and alcohol
Distancing from old friends
Making new friends who regularly use drugs and alcohol
Physical Signs
Fatigued appearance
Body odour
Weight gain or weight loss
Changes in appetite
Bloodshot eyes
Pupils that are larger or smaller than normal
Persistent flu-like symptoms
Spikes and drops in energy levels
Unusual speech (slurred or repeating words)
These symptoms are a strong indicator that someone is suffering from an addiction to drugs or alcohol. However, there are many more symptoms that are not included in the previous list.
Thus, if you are still unsure whether you or a loved one is dealing with an addiction, please do not hesitate to contact OK Rehab. You can inform one of our advisors of your concerns and they will help you understand addiction on a deeper level.
If it transpires that you or a loved one is in fact dependent on substances, our advisor can arrange help in Portsmouth immediately. Even if you are in the early days of addiction, you need professional help to overcome it. Trying to defeat it on your own is likely to result in failure, whereas reaching out to us is bound to change your life.
Whatever your circumstances, we can help you.
To begin your recovery journey today, call our 24-Hour Helpline: 0800 326 5559
How Can I Get Help For My Addiction in Portsmouth?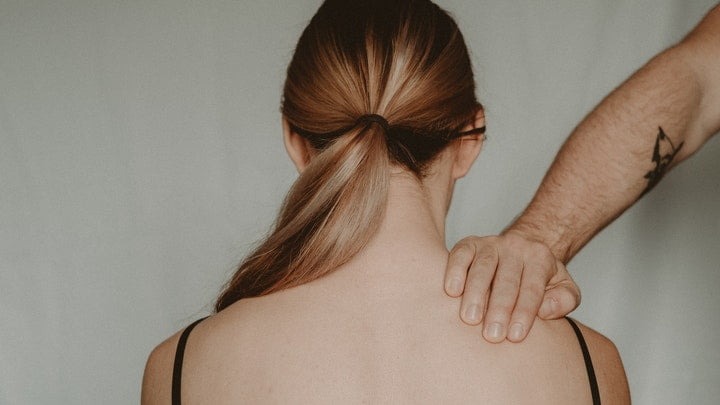 If you are considering seeking help for your addiction, there are three main options: home detoxing, outpatient programmes, and residential rehabilitation.
Home detoxes work well for people with mild addictions as it gives you more freedom to live your life while tackling your addiction. Yet, this form of treatment does not get to the root of the issue so it is not sustainable.
Outpatient programmes combine detox and therapy to promote sustainable rehabilitation. This option is ideal if you would prefer to stay at your home in Portsmouth and travel to a local centre regularly. However, for severe addictions, we always recommend seeking out 24/7 care.
Finally, residential rehab is the option we recommend for most people. You will be taken care of by a team of medical professionals who will not leave your side as you go through the detox and rehabilitation stage.
When you reach out to us, you can find out which option is best for you based on your history with addiction and the current state of your mental and physical health.
Why is Residential Rehab the Preferred Option?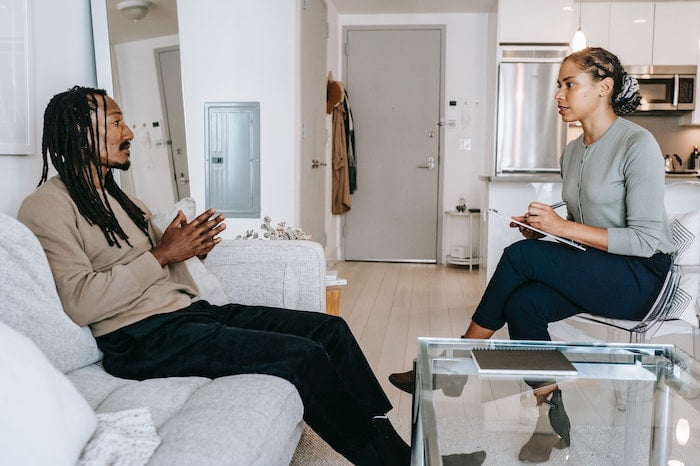 It can be tempting to dismiss residential rehab as an option owing to the dedication it requires.
However, if you successfully complete treatment at a rehab centre in Portsmouth, you will have dedicated less time and money to recovery overall. This is because your chances of relapse are slimmer than if you opt for something else, so you will hopefully not have to seek treatment more than once.
Statistics show that residential rehab boasts the best success rates of all the options, thanks to the 28-day tailored programme that involves detoxification, rehabilitation, and aftercare.
We know that many people worry about what happens at rehab, so we want to ease some of your concerns by explaining the benefits of each stage.
1. Detox Stage
As you know, drugs and alcohol release chemicals into your bloodstream which has a damaging effect on your mental and physical health. The detox takes place to remove these chemicals from your body, helping you to recover from the substance abuse.
At every rehab centre in Portsmouth, the detox is carried out based on NICE guidelines, so your safety is paramount.
2. Therapy Stage
The best way to get sober and stay sober is to have therapy. At rehab, you will have access to many different types of therapy from CBT to art therapy.
You may be concerned about opening up to a therapist, but the good thing is that you can express these concerns directly to your therapist and they will help you to unpack them. During these sessions, nothing is off-limits, so you are able to work through all the negative feelings you have.
3. Aftercare
It is not good enough to complete a month of rehab and then expects to successfully stay sober. Rehab centres in Portsmouth know this, so they provide you with comprehensive aftercare that begins when you leave rehab and lasts for a whole year. The main benefit of aftercare is the continued access to therapy at the rehab centre, but you can also benefit from a free helpline and regular check-ins to ensure you are still on track.
To begin your recovery journey today, call our 24-Hour Helpline: 0800 326 5559
Other Services in Portsmouth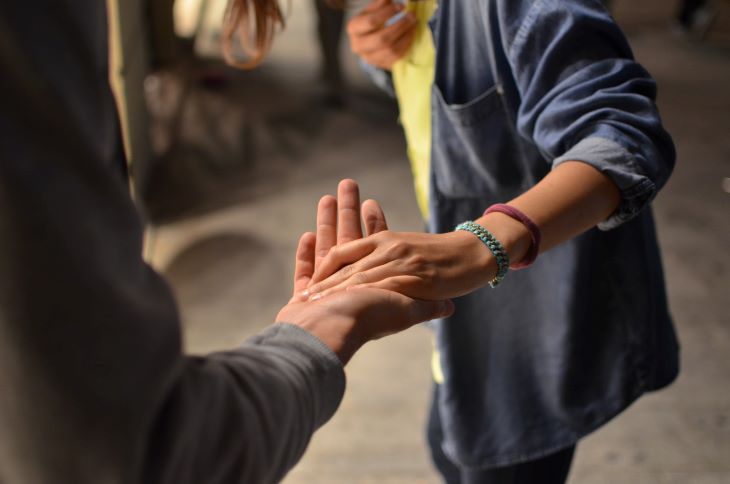 1. The Recovery Hub
Address: 44-46 Elm Grove, Southsea, Portsmouth, Southsea PO5 1JG
Telephone: 02392294573
Website: https://www.portsmouthrecovery.org/
2. Pushing Change
Address: 67 Kingston Road, Portsmouth PO2 7DX
Telephone: 02392864374
Website: https://pushingchange.org/
3. Portsmouth Support & Recovery Service – Solent Mind
Address: St Mary's Hospital, Milton Rd, Portsmouth PO3 6DW
Telephone: 02382027810
Website: http://www.solentmind.org.uk/
Narcotics Anonymous (NA), Alcoholics Anonymous (AA) or Cocaine Anonymous can be a great way to connect with others in recovery.
Smart Recovery  can help you to manage triggers, understand your thoughts and feelings, maintain motivation, and stay sober.
Al-Anon meetings are available for you and your friends or family members.
Find mental health support at Rethink Mental Illness, Papyrus,  Young Minds, Samaritans and Mind.
Support Through OK Rehab
Call us to speak to a trained helpline advisor who has experienced addiction themselves. A friendly advisor will ask you about your personal experiences with addiction and how you would like your future to look.
Then, they will refer you to a local treatment centre that is skilled at dealing with your specific addiction, whether it be alcohol, cocaine, heroin, or any other harmful substance. Together, we can get you the help you deserve.
Rehab Recovery's drug and alcohol rehab services are available in locations across Hampshire, such as Southsea, Gosport, Portchester, Hayling Island, Lee-on-Solent, Fareham, Havant, Southampton, Basingstoke, Eastleigh, Emsworth, Waterlooville, Over Wallop, Overton, Sandford, Sandleheath, Sarisbury, Sarisbury Green, Segensworth, West Ovington, Ower, Owslebury, Owslebury Bottom and many more towns and cities.
All of the rehabs we recommend are regulated by the Care Quality Commission (England and Wales) or the Care Inspectorate (Scotland).
If you or someone that you know is addicted to drugs and alcohol and needs help, please don't hesitate to reach out.
We simply want to provide you with the relevant information, so that you can make an informed decision.
Get free advice from a team of non-judgemental professionals, many of whom are in recovery and understand how hard it can be to change your relationship with addiction.

For more information about rehab in Portsmouth, simply reach out to our 24/7, confidential hotline on 0800 326 5559.
References
[1] https://www.cpsc.org.uk/application/files/7415/7261/4390/Alcohol_brief_intervention_website.pdf#:~:text=Around%2040%2C000%20people%20in%20Portsmouth,with%20an%20alcohol%20related%20condition.&text=Alcohol%20is%20implicated%20in%20around,violent%20crime%2C%20including%20domestic%20abuse.