Drug & Alcohol Rehab in Seaford
Too many people suffering from drug and alcohol problems fail to get help, for various reasons. They could be ashamed, or afraid of treatment from lack of knowledge. They might still be in denial, struggling to admit that they even have a problem in the first place.
Whatever reason you have, professional drug and alcohol rehab will likely be the best solution for you. Please be reassured that at OK Rehab we understand exactly what you're going through.
We're made up of people who've been through it too. We want to help you heal and we aim to provide an entirely shame-free space. All you need to do is reach out to us via phone or on our website.
What Drug Addictions Will Drug and Alcohol Rehab in Seaford Help With?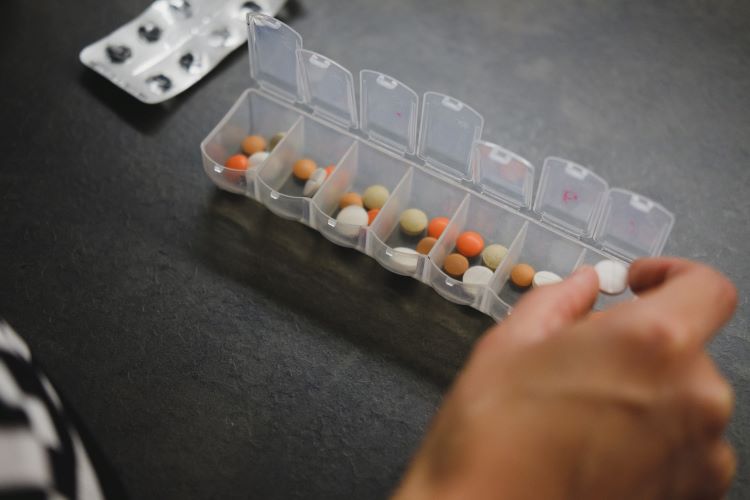 Most drug and alcohol rehab organisations cover a wide range of addictions to various substances and alcohol. These include:
If you get in touch with OK Rehab, we will need to establish your specific addiction. Nearly all of them have different effects, and different withdrawal symptoms and are addictive at different levels. This means that, in terms of rehab, they require different treatments.
The detox process, which starts most rehab journeys, for instance, will look slightly different depending on what you're addicted to.
Drugs like cocaine, which are known to cause periods of hyperactivity followed by a crash, mostly involve psychological withdrawal symptoms like anxiety and disrupted sleeping patterns.
Alcohol and heroin (for example) on the other hand, cause more physical withdrawal symptoms of the kind listed above.
For more information on Drug and Alcohol Rehab in Seaford, call 0800 326 5559.
How Will I Know When I Need Help?/At What Point Should I Get Help?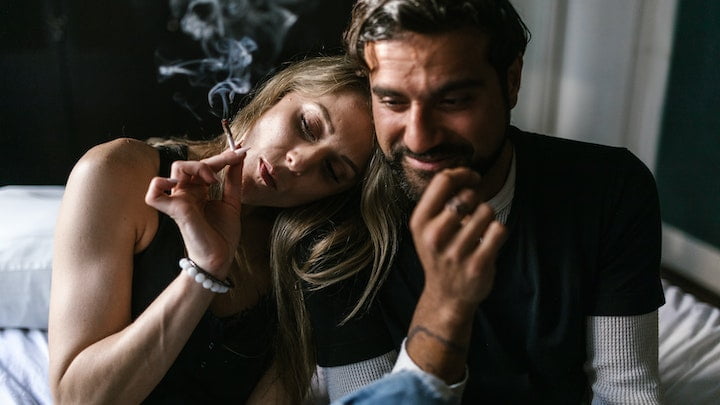 If you have any kind of issue with drugs and/or alcohol, it's best to get help as soon as possible. Addiction often worsens over time, meaning it might be trickier to treat further down the line.
Furthermore, the longer you leave it, the worse the long-lasting damage to your personal and professional life and your health could be.
That being said, there are also certain specific symptoms you should look out for, which can indicate the severity of your case. These are:
Withdrawal symptoms if you attempt to stop – depending on what you're addicted to and what stage of addiction you're at overall, this can include vomiting, nausea, diarrhoea, tremors, insomnia, seizures and hallucinations.
An inability to stop using in general, despite the harm caused to yourself and possibly others
Outward physical symptoms, like bloodshot eyes and an increased lack of regard for personal hygiene
Behavioural symptoms, like a decreased interest/commitment in activities you would've previously enjoyed or been committed to.
For more information on Drug and Alcohol Rehab in Seaford, call 0800 326 5559.
The Process of Accessing Drug and Alcohol Rehab in Seaford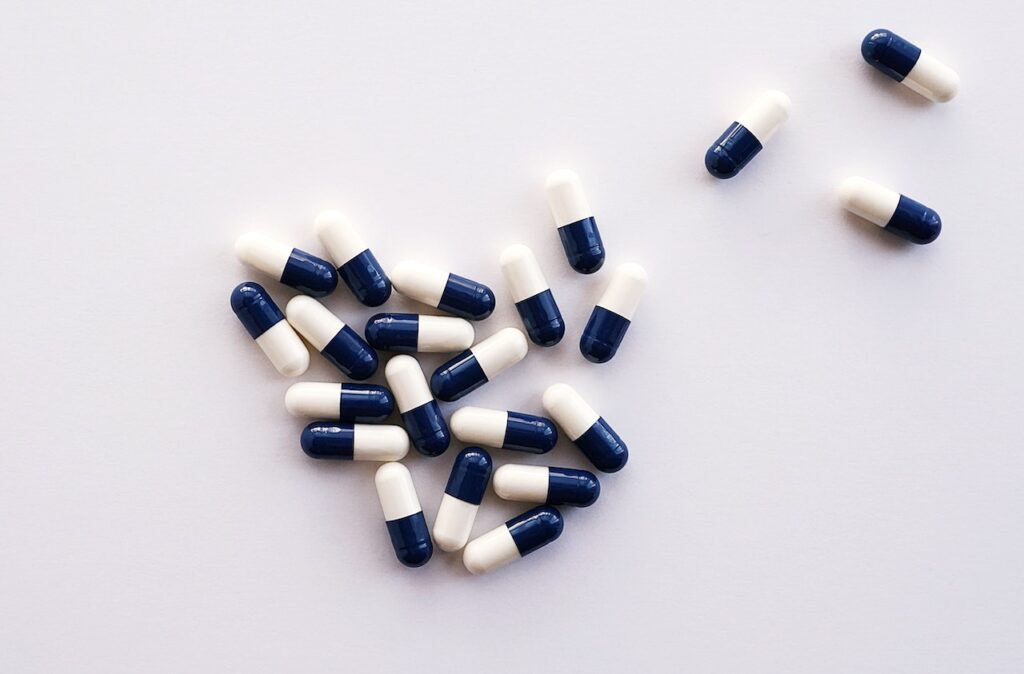 As we said previously, all you need to do to access drug and alcohol rehab in Seaford is get in touch with us. After you've made an enquiry or called our phone number, we'll try to establish the facts of your case.
There are a couple of important factors that can influence your treatment, including:
Your previous treatment experience – To know where to go next, sometimes you need to examine where you've been. When figuring out your treatment plan, it's often best to look at what has or hasn't worked for you in the past
The level of support you have at home or in your current living environment – How much emotional support you currently have can also be significant. Many people coming into this process from toxic home environments may also specifically benefit from residential treatment.
What you're addicted to – As we mentioned previously, stages of the process like detoxification can be highly influenced by what you're addicted to. They can also leave different impacts on your life, meaning you may need different mental health treatments. Finally, physical treatments like reflexology, massages, acupuncture and yoga might also be needed at different levels depending on the physical impact of your addiction
How long you've been addicted– Addiction is a disorder that changes the way your brain works and it also tends to worsen over time. So if you've been struggling with addiction for longer, you may need more help.
For more information on Drug and Alcohol Rehab in Seaford, call 0800 326 5559.
Relapse Prevention Plan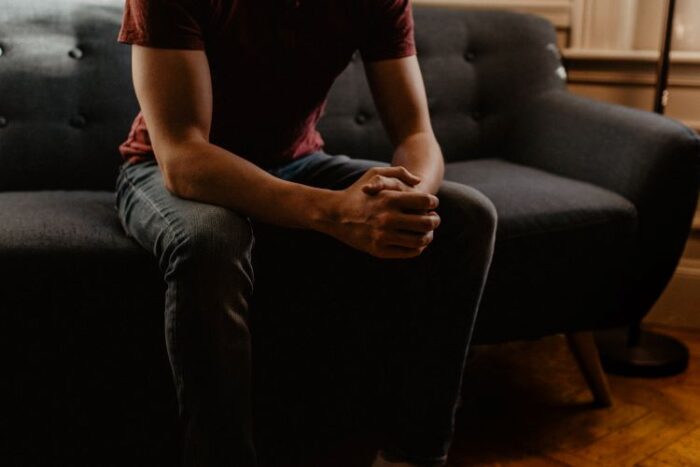 An effective relapse prevention plan is also a vital part of recovery. There are a few key things to take into consideration when organising this, the first being any lifestyle changes you might need to make.
This is something you should consider throughout your treatment – while you're outside of your regular life, think about the parts you need to change when you do go back. Triggering situations, relationships or ways of living could negatively impact your recovery going forward.
Similarly, any good relapse prevention plan will also include a list of potential cravings and triggers. If you understand what these are, you can then know to avoid them. This will make your continued healing post-rehab a lot easier.
Finally, you'll need to add a plan for if you do relapse, which also includes contact details of anyone you'll need to contact. We want to avoid this situation, but having a clear idea of what to do if it does happen will make things easier.
Write all of this down and carefully set it out throughout your treatment, considering everything you need to.
Relapse prevention plans are a vital part of the aftercare stage, alongside continued treatment. Support groups like alcoholics anonymous and narcotics anonymous can also be a huge source of support for a lot of people.
They allow you to form lasting relationships with people in the same or similar situations as you. If you've been bottling up everything you're feeling, it could also be highly beneficial to share everything with a room of people who understand, in a confidential space.
For more information on Drug and Alcohol Rehab in Seaford, call 0800 326 5559.
Getting Help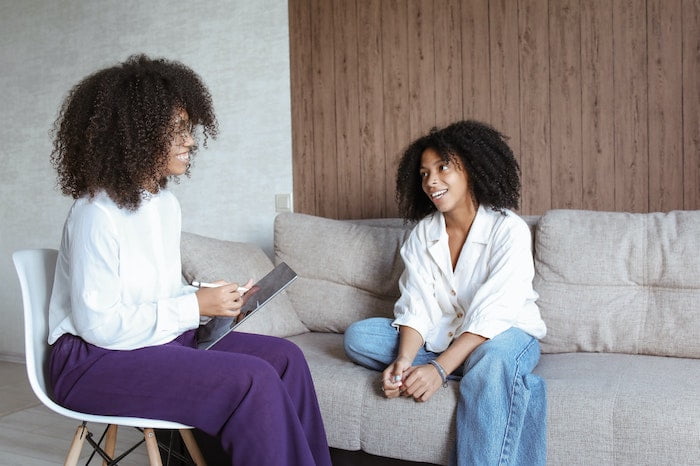 Getting help for addiction might seem daunting. But with the right support in place, as well as the right treatment, recovery is possible.
Statutory-Funded Addiction Programmes Near Seaford
Here are a few options near you.
1. Change Grow Live
Address: Richmond House, Richmond Rd, Brighton BN2 3FT
Telephone: 01273 731900
Website: https://www.changegrowlive.org/brighton-hove-recovery-service/info
2. Recovery Project
Address: 10 Ditchling Rise, Brighton BN1 4QL
Telephone: 01273 684741
Website: https://www.bht.org.uk/services/addiction-services/recovery-project/
3. Narconon
Address: Grange Court, Maynard's Green, Heathfield TN21 0DJ
Telephone: 01435 512460
Website: http://www.narcononuk.org/
In addition to this, there are more helplines such as Mind UK, YoungMinds, Rethink Mental Illness, Samaritans, Papyrus and SMART Recovery that will also help with your recovery.
Alternatively, find an Alcoholics Anonymous, Narcotics Anonymous or Cocaine Anonymous near you. The NHS are also there to help you.
We offer services across East Sussex including, Brighton, Burwash, Camber, Chailey, Crowborough, Ditchling, Eastbourne, Forest Row, Hartfield, Hastings, Heathfield, Hove, Lewes, Newhaven, Newick, Portslade-by-Sea, Robertsbridge, Rotherfield, Rottingdean, Rye, Seaford, Southwick, St. Leonards on Sea, Ticehurst, Uckfield, Wadhurst, Westham and more.
For more information on Drug and Alcohol Rehab in Seaford, call 0800 326 5559.