There are many people in Anglesey suffering from addictions to drugs and alcohol. The way substances claw into your mind and body is extremely serious and damaging.
When you take a toxic substance regularly for a long period, it will result in health risks. Sadly, not many people understand the gravity of the associated health risks before they experiment with substances. By the time people start to become aware of these, it's very common for addiction to have already developed.
Addiction isn't a condition that can just be fixed quickly. It's a disease which causes and exacerbates the development of many chronic illnesses. For many, this will devastatingly lead to the end of their lives.
There are thousands of people throughout the UK, though, each year who make the conscientious decision to try and overcome the addiction.
People who want to heal are capable of regaining much of their health if they replace the substances with healthy nourishment and exercise. The body is miraculously adept at rebuilding to better health if a person is determined to do so and does everything required.
A call to OK Rehab at 0800 326 5559 can support you to take the next step towards a healthy life.
What Makes a Person Use Alcohol and Drugs in the First Place?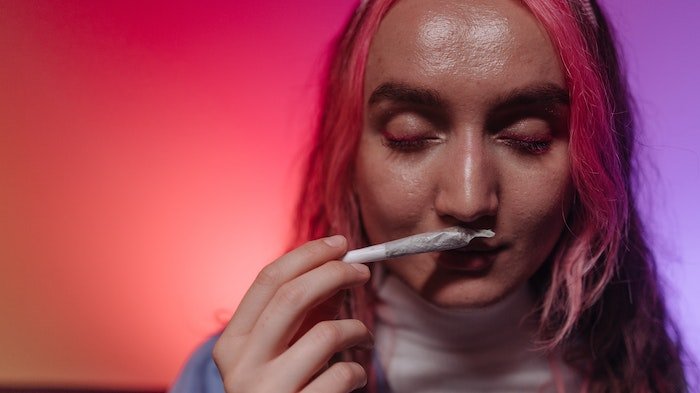 As mentioned earlier, people aren't always aware of how serious the effects of psychoactive substances can become. Many, when first trying alcohol or drugs, will focus on what are seen as desired effects.
Desired effects include:
Feeling high
Increasing confidence
Feeling excited
Getting more energy
Pain reduction
Reducing anxiety
Feeling relaxed
Fitting in with others who are using
Along with the factors that draw people in, there are internal and external factors which make a person more likely to return to the substance in the future. This is because the desired effects might make their lives feel easier to experience.
When people have mental health problems they can be more likely to return to a substance for mainly one of two reasons: 1) to reduce the symptoms of their mental health and, 2) to have something to "look forward to".
Some people have neural pathways in the brain that make them more likely to develop an addiction. This can be linked to how the brain developed during childhood (often linked to trauma) as well as being genetically predisposed. Addiction, after all, does tend to run through families.
When people have friends and family members who use drink and drugs, they are also at an increased risk of doing so. This can be due to the behaviours being normalised as part of everyday life.
Call 0800 326 5559 to speak with OK Rehab and learn more about Drug and Alcohol Rehab in Anglesey.
What Happens When People Use Substances Regularly?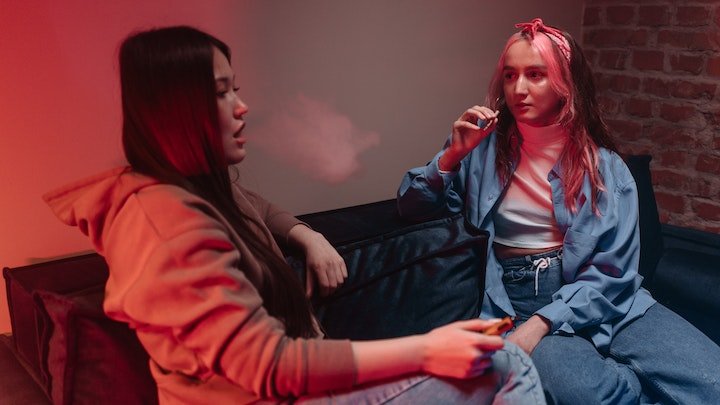 In the case of the addicted person where drugs or alcohol are used regularly, they soon lose the associated desired effects they initially sought. Drugs and alcohol create physiological responses in the body that make a person feel like they need them. This is because of the uncomfortable withdrawal period. In some cases, people do physically dependent on drugs and alcohol.
With more and more use, people begin to need more of the substance to feel any effect. This is what is known as the development of tolerance.
What a person uses when they first try a substance can be minimal in comparison to a person who has used a drug for years. This is especially witnessed in the case of ketamine.
With ketamine, a person who is first trying the substance in powder form might take a pinch-worth and feel very extreme tranquilising effects.
Very quickly, however, with daily use, a person might sniff an entire gram in one go and remain standing although appearing dazed.
For the person experiencing addiction, the increased use of substances and the build-up of toxins create huge damage to the body internally.
Call 0800 326 5559 to speak with OK Rehab and learn more about Drug and Alcohol Rehab in Anglesey.
What Prevents a Person From Being Able to "Just Stop" Using Drugs or Drinking?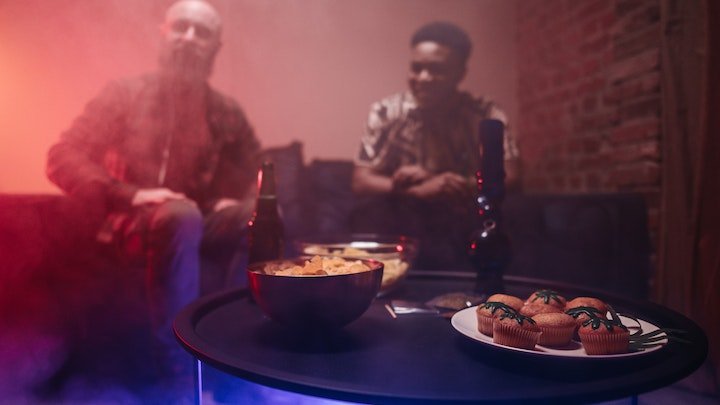 For many onlookers, who often include people's families, they'll find it difficult to understand what stops a person from not using substances.
This can be especially the case if the person has tried it themselves and not been tempted to repeat the behaviour as well as for people who don't have much knowledge or understanding of drugs, addiction, and human psychology, neurology, and physiology.
As a disease, addiction affects the chemical balances in the brain and hormonal balances in the thyroid. It can also change the structure of the brain and it alters the functioning of the bodily organs.
Where all this takes place, the mind and body are adapted to accommodate the substance. Thereafter, when the substance has been removed the mind and body can experience dangerous drug and alcohol withdrawal symptoms as they have come to rely on the substances.
Some of the most intense symptoms include:
For people who have experienced trauma, distressing events, and mental health problems, both the desired effects and the withdrawal effects will be amplified.
This is why a medically-assisted detox is so important for those suffering from physical dependence, as it is able to keep the worst effects of drug and alcohol withdrawal syndrome to a minimum.
Through the use of specialist medications – often a benzodiazepine such as Chlordiazepoxide (better known as Librium) in the case of an alcohol detox or substances like buprenorphine for heroin withdrawal – detox can be made both easier and safer.
It's only through rehabilitation support that addiction can be treated effectively and lead to a life of deep healing and recovery.
It is worth noting however that detox is only necessary for addictions where physical dependency is a factor, such as alcohol addiction, ketamine addiction. heroin addiction and other opioid use disorders
Cocaine addiction, crack cocaine dependence, cannabis use disorder and of course behavioural addictions (such as gambling addiction) can be incredibly difficult to recover from, but they do not need a formal detox process.
Call 0800 326 5559 to speak with OK Rehab and learn more about Drug and Alcohol Rehab in Anglesey.
How Do I Know If I'm Addicted?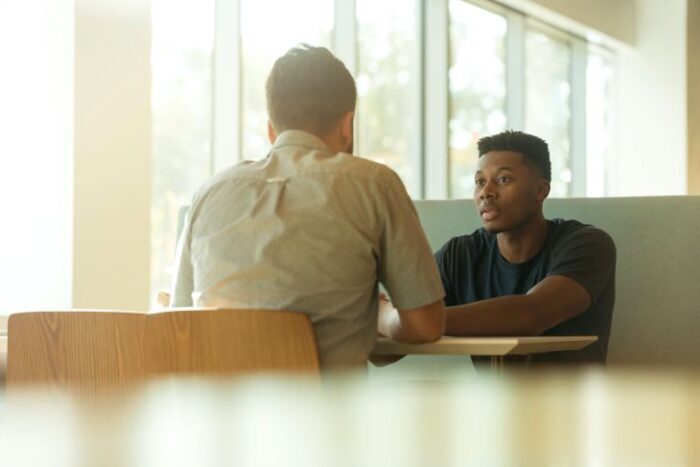 If you aren't sure whether or not you are suffering from substance use disorder, there are several tests that can take in order to get a clear understanding of your issues.
Some of the most common include:
These four psychiatric assessments are also often used at rehab by recovery specialists and psychiatrists to discover the exact needs of each client.
They can then use this data to create a person-centered care plan tailored specifically to that individual, filled with all the physical and psychiatric treatments they have deemed to be most useful.
To find out more about Drug and Alcohol Rehab in Anglesey, call OK Rehab now on 800 326 5559.
What Treatments Are Used to Support a Person in Recovery?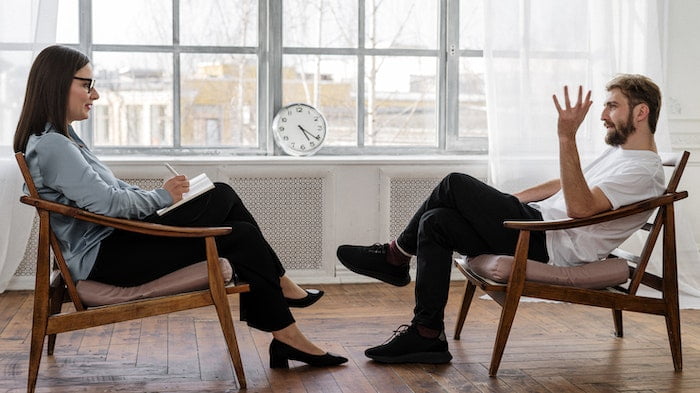 In the Anglesey area, there is a great offering of treatments that you can access to support your journey of recovery. Before you think about what these are, it's important you consider the severity of your alcohol and drug use.
Many people who have addictions will have an idea of what an "addict" looks like in their minds. This isn't helpful and it can prevent you from being honest with yourself. The fact of the matter is, addiction is where you use substances regularly and can't go without them.
They're also likely to be causing problems for you, your health, your finances, and all of those closest to you.
To recover, you need a treatment programme that will address your physical, mental, and social self. This is what makes private rehab clinics so effective. They have a team of professionals on-site at all times who specialise in these different areas.
Many popular psychotherapies, talking therapies, physical therapies and other forms of treatment are used at drug and alcohol rehab in Anglesey, including:
With a thorough approach, your recovery can begin and you can start a life of meaning, value, and much better health.
Call 0800 326 5559 to speak with OK Rehab and learn more about Drug and Alcohol Rehab in Anglesey.
Statutory-Funded Addiction Programmes Near Anglesey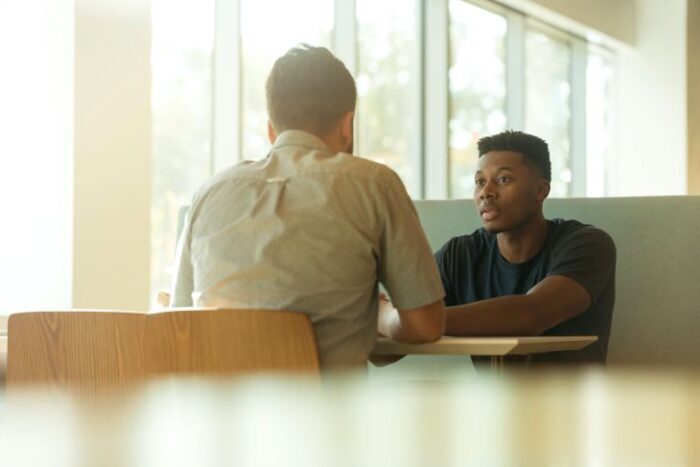 If you're looking for low-cost or free addiction support, here are a few options near you:
1. Kaleidoscope Project Ynys Môn
Address: 1 Glanhwfa Rd, Llangefni LL77 7EN
Telephone: 01492 556 776
Website: http://www.kaleidoscopeproject.org.uk/our-services/kaleidoscope-north-wales/
2. North Wales Recovery Communities
Address: Penrhyn House, Bangor LL57 1PZ
Telephone: 01248 352 771
Website: https://northwalesrc.org/
3. The Young Persons Substance Misuse Service
Address: 68 Conway Rd, Colwyn Bay LL29 7LD
Telephone: 01492 536 079
You can also reach out to several helplines such as Change Grow Live, We Are With You, Turning Point, the National Institute for Health and Care Excellence and the National Association for Children of Alcoholics.
Alternatively, there are likely to be several Alcoholics Anonymous, Narcotics Anonymous or Cocaine Anonymous meetings near you, as well as Al-Anon Family Meetings or Alateen for more specialised support.
For a mutual support group that does not involve spiritual elements like a higher power, consider SMART Recovery.
The NHS is also there to help you by providing useful information alongside outpatient services at a local NHS Foundation Trust and helping you to access sober living houses if necessary.
Call 0800 326 5559 to speak with OK Rehab and learn more about Drug and Alcohol Rehab in Anglesey.
Aftercare After Rehab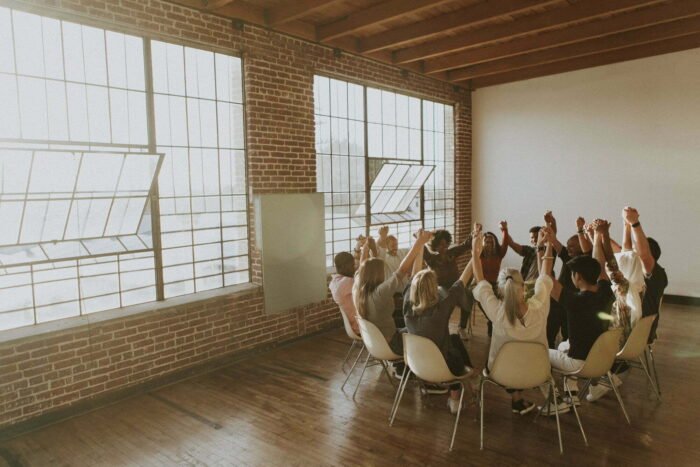 Once your formal treatment at rehab is concluded and you return to regular life, your care will not come to an end.
Every individual who enters a residential rehab will receive some form of aftercare planning, detailing a list of services they will receive to help them maintain their sobriety during the difficult first year of recovery.
This will include everything from meetings with specialists and ongoing outpatient treatment to reminders of your coping mechanisms and a comprehensive relapse prevention plan.
If you fully engage with your aftercare plan, the odds of you continuing to successfully maintain sobriety and live a healthy, addiction-free life are vastly improved.
This additional support is another reason why private care can be supremely effective and provide a better path to recovery, as their aftercare plans are often more thorough and well-paced than those provided by statutory services.
Call 0800 326 5559 to speak with OK Rehab and learn more about Drug and Alcohol Rehab in Anglesey.
Dual Diagnosis – Rehab and Mental Health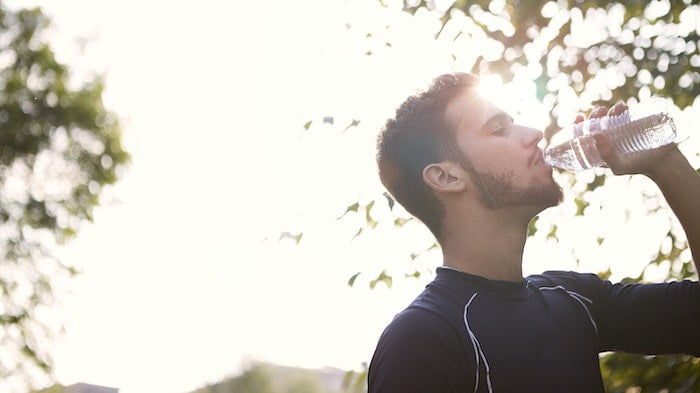 Drug and alcohol rehabs across the UK have teams of professional staff who treat people for both addiction and mental health issues.
In the case of a dual diagnosis – when the two are present at the same time and closely linked – this kind of treatment is essential for a sustainable recovery to last.
These sorts of co-occurring disorders are very common in addiction, with some of the most common mental health experiences including:
For mental health support separate from addiction treatment, consider contacting a support service such as Mind UK, YoungMinds, Rethink Mental Illness, Samaritans and Papyrus.
You will also need to consider any potential physical conditions that have occurred alongside or because of addiction, such as heart disease, liver failure, Wernicke's Encephalopathy, alcoholic hepatitis and much more.
Call 0800 326 5559 to speak with OK Rehab and learn more about Drug and Alcohol Rehab in Anglesey.
Get Help Today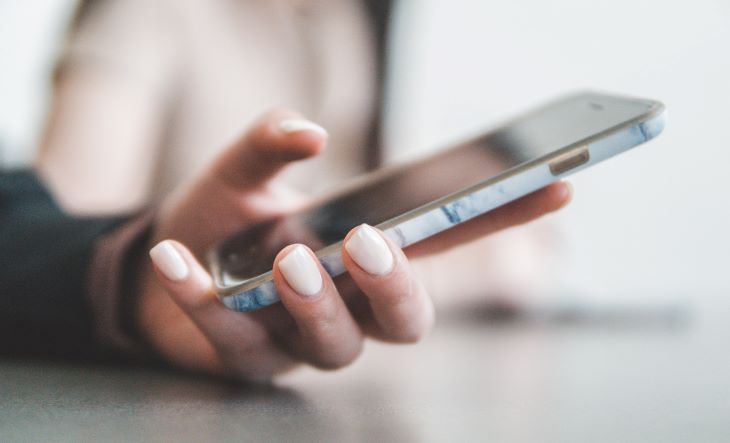 Whatever the nature of your addiction – whether you're struggling with binge drinking, substance use disorder, a behavioural addiction like gambling addiction or anything else – you can always find the help you need.
We also offer services across Anglesey, including Amlwch, Beaumaris, Benllech, Cemaes, Gwalchmai, Llangefni, Menai Bridge, Pentraeth, Rhosneigr and more.
Every rehab in England and Wales that we work with is vetted by the Care Quality Commission (CQC).
Call 0800 326 5559 to speak with OK Rehab and learn more about Alcohol and Drug Rehab in Anglesey.