The choice to quit an addiction is one that brings mixed emotions to a person. There are often feelings of fear. The thought of living a life not focused on a substance after so long can feel very unsettling.
Other people might feel relief. After so long struggling to hide it from others and constantly only thinking about the alcohol or drugs, there could be a sense that it's "just time to stop".
The list of emotions goes on. Being human brings a whole mixed bag of feelings in response to life-changing events and decisions.
Quitting an addiction means creating lifestyle changes throughout every aspect of life. This is the strongest way to maintain a healthy lifestyle. The place to start is by doing the hardest part first: actually stopping.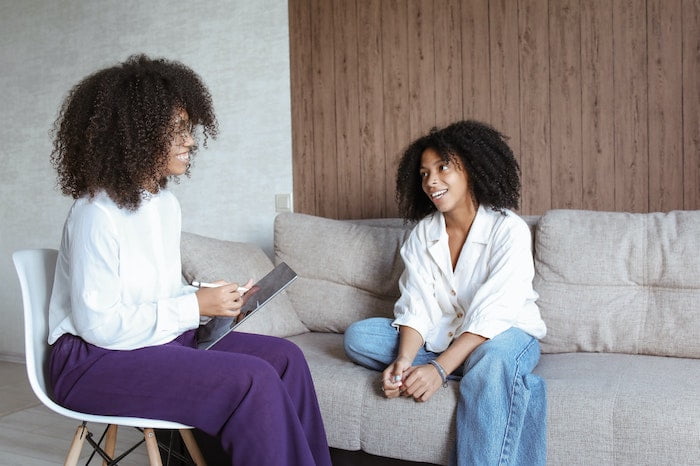 It takes willpower, courage and determination. For the most solid structure to begin your recovery within, a rehabilitation programme provides the best foundation.
This is due to the skills, strategies and techniques it will equip you with to face and overcome your triggers for the rest of your life.
At OK Rehab, we can find the most suitable rehab treatment programme for you in Basildon. With a tailored programme, you'll be off to the best start possible.
To begin your recovery journey in Basildon today, call our team on 0800 326 5559
Drug And Alcohol Addiction Statistics In Basildon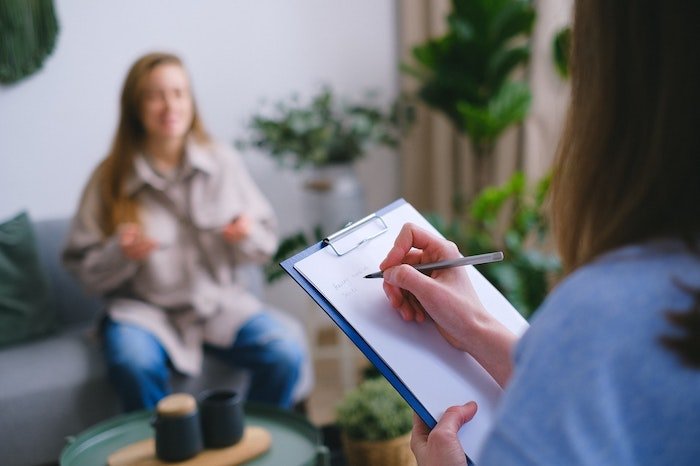 Ending an addiction to drugs or alcohol will require time, determination, and isn't without challenges.
Attending a rehab clinic is the most effective way to beat addiction to drugs and alcohol, as a person can be supported through each step of the process. Healthcare professionals will be on hand to provide advice and give help to manage difficult withdrawal symptoms.
If a person is experiencing drug and alcohol addiction in the Basildon area, they aren't alone. While Essex has slightly lower drug and alcohol mortality figures than the UK average, it is still a significant issue.
Between 2019 and 2020 there were 3,592 people in treatment with presentations of drug or alcohol addiction. However, a significant proportion of people with drug or alcohol addiction aren't in treatment, despite its importance.
If you or someone you know has a drug or alcohol addiction, it is highly recommended that professional advice is sought on rehab treatment options.
There are alternatives, but for breaking the addiction and instigating long-lasting change, seeking drug and alcohol rehab in Basildon is the best option.
Call our team on 0800 326 5559 to learn more
Staging An Intervention In Basildon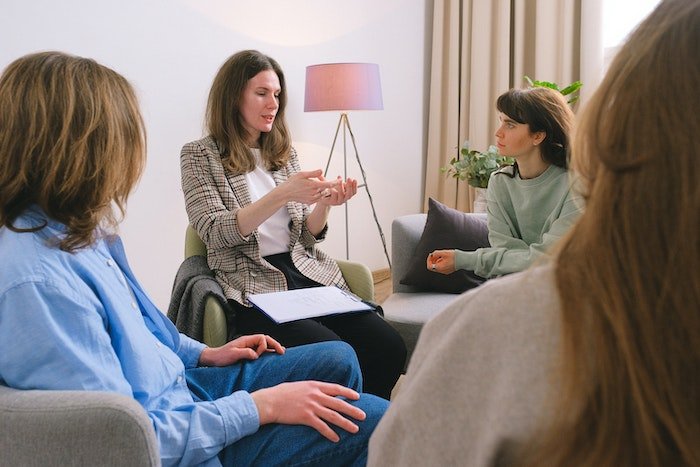 There are many instances in which a person addicted to drugs or alcohol will refuse rehab treatment.
As close family and friends, it is important not to judge the actions of the individual with the drug or alcohol addiction and to instead understand the explanations for a refusal to seek professional help.
These explanations could be rational or irrational but are commonly centred around feelings of guilt and shame, reinforced by negative stereotypes about people who are addicted to drugs or alcohol.
Therefore, when it is too difficult to persuade the addiction sufferer to seek out professional rehab treatment for themselves, the right course of action would be to stage an intervention.
Traditionally, an intervention is directed at someone with a drug or alcohol addiction and is designed to instigate a change in behaviour, in order to make the individual understand their situation and how it is affecting others around them. It could take the form of a written letter, or a face-to-face discussion.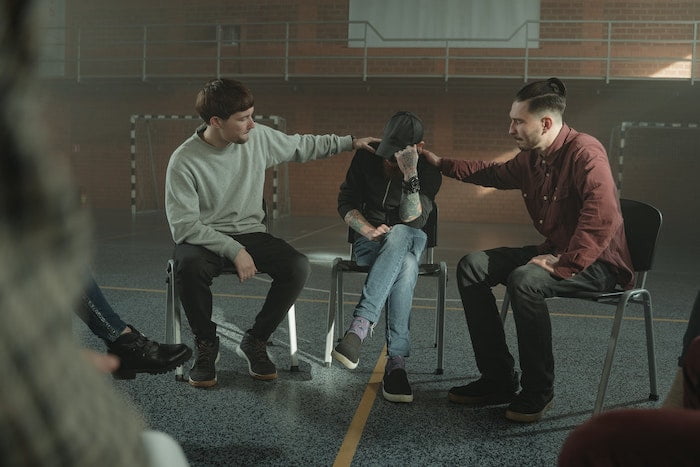 Interventions work best when they are supportive rather than confrontational or accusatory. However, it is also important to outline the negative repercussions that the individual's drug or alcohol addiction is having on them and those around them.
An intervention from a close family member or friend can ultimately open the door to the possibility of seeking out rehab treatment, with the promise of their support during the rehab process. However, in the meantime, there are evidence-led approaches to intervention that could help begin the process of change.
What Is The CRAFT Approach To Intervention?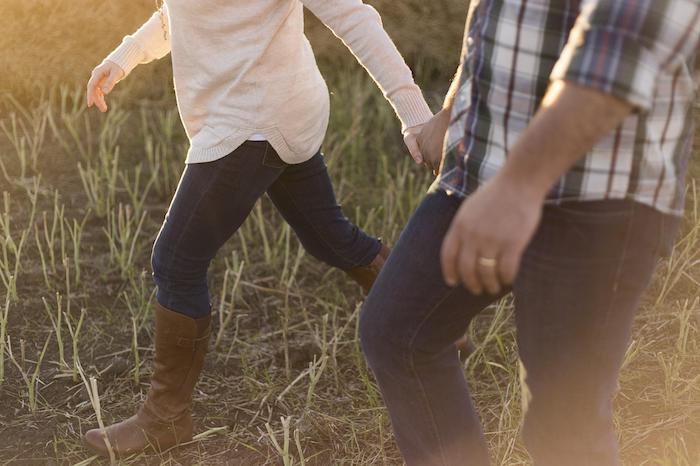 One widely recognised method of intervention which is supported by a large amount of scientific research and literature is the CRAFT approach to intervention.
An acronym for 'Community Reinforcement And Family Training' the CRAFT approach to staging an intervention focusing on the consequences of actions through two key aspects.
Firstly, a CRAFT intervention seeks to reward positive changes to behaviour.
It is important to praise and support the individual with drug or alcohol addiction as they make steps in the right direction, and positive reinforcement from close family or friends can make a great deal of help.
Secondly, a CRAFT intervention will allow the consequences of negative behaviour to unfold without stepping in – as long as doing so doesn't put the individual concerned in danger.
This makes it clear what the outcomes of negative behaviour can be, on the individual and those closest to them, highlighting the difference between the repercussions of positive behaviour and negative behaviour.
A CRAFT intervention from a close family member or friend can succeed if it demonstrates how positive behaviours are a better choice than negative behaviours.
However, even if the intervention doesn't succeed in significantly changing behaviour, it can re-open the possibility of rehab treatment for the individual with a drug or alcohol addiction.
For advice and guidance on conducting an intervention in Basildon, call our team today on 0800 326 5559
Do I Have A Drug Or Alcohol Addiction?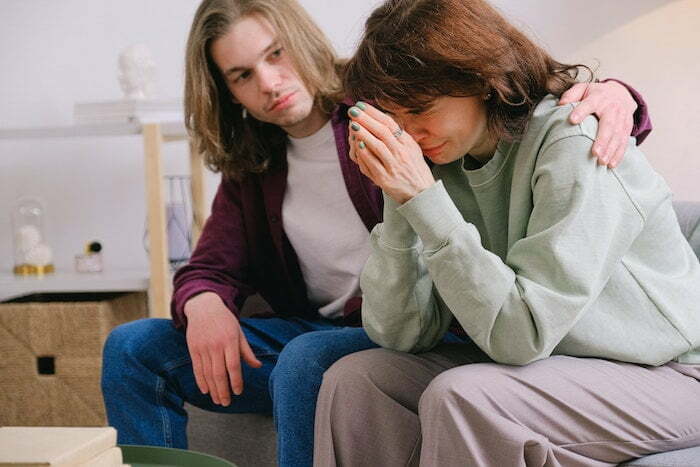 Classifying an addiction isn't always simple or straightforward.
Family members and close friends might be able to spot that a person is struggling with drug or alcohol addiction even before they do, due to observable changes in behaviour, or their mental and physical state.
However, when confronted about a drug or alcohol addiction, it is common for an individual to deny that they have a problem due to feelings of guilt, shame, and genuine denial.
Part of the reason why it can be so difficult for a person with a drug or alcohol addiction to admit their addiction is the social stigma that is attached to addiction.
People with addiction are often labelled as criminals, lazy, and with self-inflicted problems, but this perception is too simplistic and makes it harder for people with drug or alcohol addiction to seek professional and effective help.
If an individual is struggling to accept that they have a drug or alcohol addiction, there are some common indicators that can point to an addiction self-diagnosis.
Addiction to alcohol and many drugs will mean that the individual will experience withdrawal symptoms after a period of not using the substance.
These withdrawal symptoms are widely varied but generally include:
Cravings for the alcohol or drug of concern
The onset of mood changes or instances of anxiety or depression
Increased heart rate
Incessant sweating
Headaches
Discomfort
Muscle pain
To learn more about diagnosing addiction at rehab in Basildon, call us on 0800 326 5559
How To Use The CAGE Questionnaire For Addiction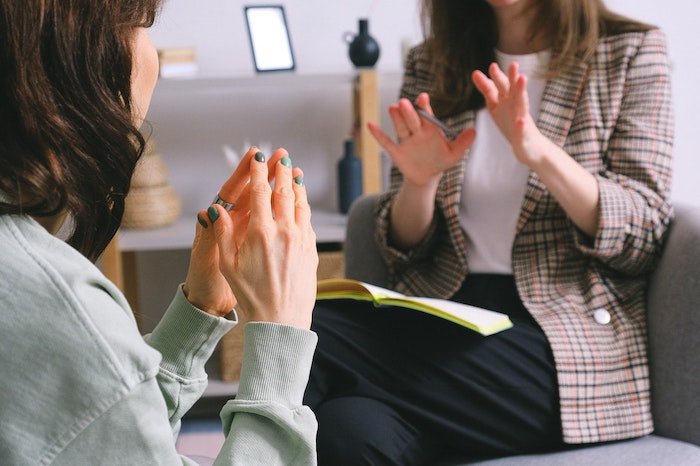 A quick and accessible way to get an indicator of whether or not an individual might have a drug or alcohol addiction is for them to take the CAGE questionnaire.
The questionnaire is broken into four questions, and if a person answers 'yes' to two or more of the questions, that is an indicator that they have an addiction to drugs or alcohol that will likely require some form of professional help.
The four questions will allow an individual to reflect on their drug or alcohol abuse, and are broadly summarised below:
Have you considered cutting down on drug or alcohol use?
Have people close to you been impacted by your drug or alcohol use?
Has your drug or alcohol use led to feelings of guilt?
Have you used drugs or alcohol as a means of starting your day (to get over a hangover, or as a more general support mechanism)?
The CAGE questionnaire can be found online and is designed to establish whether it is likely that someone has a drug or alcohol addiction. It should not be used in the place of a professional diagnosis, however it can help an individual to realise that they have problem that requires rehab treatment.
For more advice and guidance, call us on 0800 326 5559
What Drug And Alcohol Services Are Available In Basildon?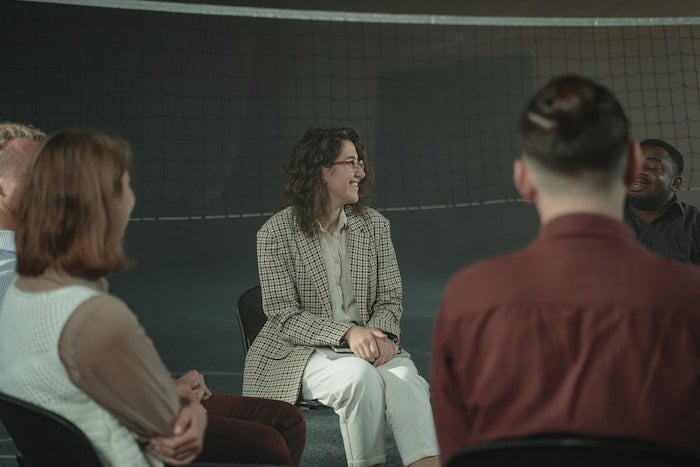 There are various services that you can access in the Basildon area. OK Rehab will advise on the best service, treatments and support that is available to suit your particular needs.
There are government-funded outpatient services in Basildon that are often very effective at supporting people in the local community. This is really helpful for those with mild substance misuse issues.
For people who work or who might have dependents and other regular responsibilities, outpatient services are beneficial.
A person is able to schedule one-to-one and group work sessions around their regular daily activities.
For people who have severe addictions and dependencies, inpatient services are the better option. This means a stay in a rehab clinic. With a severe addiction, constant high-quality treatment is needed.
People require support that is accessible 24/7, which is possible through a stay in residential rehab. This allows them to provide the highest standard of care and therapeutic treatments to patients.
For more information about the help available in Basildon, call our team today on 0800 326 5559
What Does Detox Include?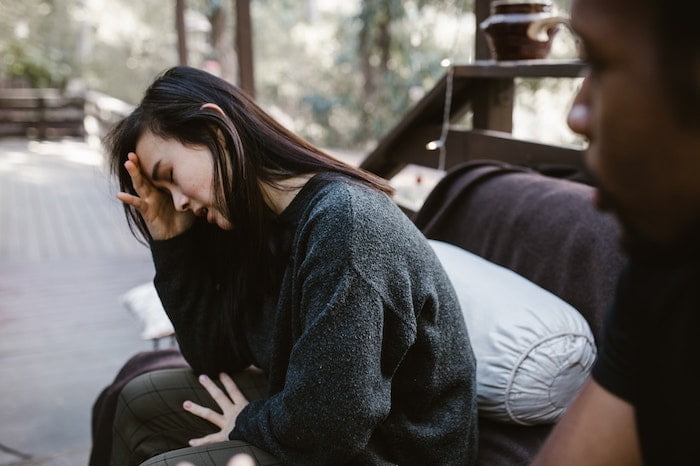 When a person enters rehab, it's common that there will be alcohol or drugs in their system. It can take a long time for substances to fully leave the system and even longer for the mind and body to return to functioning normally without them.
To start a rehabilitation stay, a person has to begin with a detox. It's essential that the substance is cleared from the body as much as possible. This can result in a very uneasy and sometimes painful withdrawal process.
There are medications available to make this part of rehab safe as easy as possible given the circumstances.
Doctors and medically trained staff are on hand to oversee a physical detox. This is to ensure that a person is kept safe.
Detoxing from a dependency can be dangerous, so it's essential that people have medical staff nearby in order to remove the toxins safely.
A detox lasts around seven to ten days. Once this happens, the patient is able to move on to the next type of treatment.
To learn more about detox in Basildon, call our team on 0800 326 5559
How Much Does Rehab In Basildon Cost?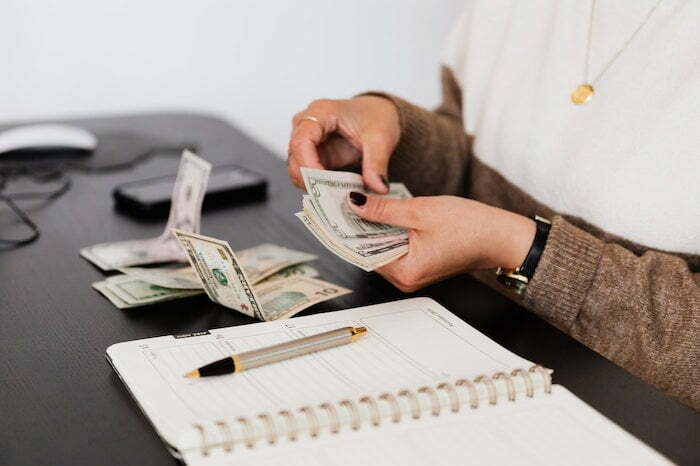 The cost of accessing private rehab will vary greatly, depending on the clinic in Basildon that is used.
The average price for a week in rehab is around £3,500 per week, and a 28-day stay is often recommended which creates an average total of £14,000.
Cheaper options are usually available, with the lowest cost for private rehab clinics in the UK coming in at around £1,000 per week.
Luxury rehab clinics, which have higher quality accommodation and higher staff-to-patient ratios, can be as expensive as £10,000 per week.
Whilst using private rehab clinics is undeniably costly, it is important to acknowledge the massive difference successful treatment can have on someone's life, and the lives of those close to them.
For a more accurate estimation of how much rehab will cost, call our team today on 0800 326 5559
Can Drug And Alcohol Rehab Be Covered By Health Insurance?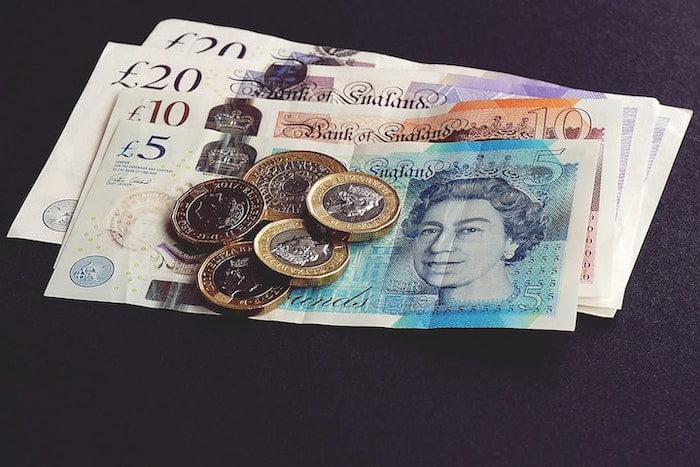 In the UK, health insurance isn't as common as it is in other countries, like the US.
As the NHS is a free healthcare service, the majority of the UK's population do not use private healthcare clinics and do not have healthcare insurance. In fact, it is estimated that only around 10% of Brits have voluntary healthcare insurance, and some employers provide healthcare insurance as a benefit of employment.
Healthcare insurance is an expensive option and is relatively rare, but people who are covered by healthcare insurance might ask if it covers treatment for addiction.
Private healthcare insurance can be used to cover rehab treatment for addiction if it is included in an insurance plan. However, accessing rehab treatment for addiction through private healthcare insurance can be complicated for a wide variety of reasons.
If healthcare insurance is provided by an employer, accessing treatment would require the individual seeking treatment to disclose their drug or alcohol addiction to their employer.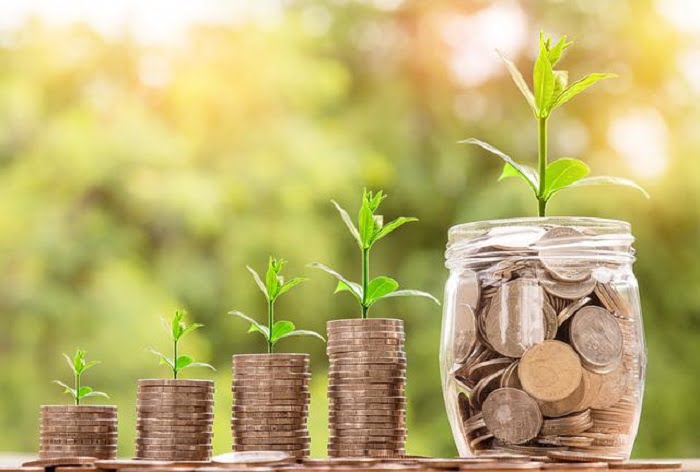 This can be very challenging, as the stigma associated with drug and alcohol addiction could cause fear of reputational damage or damage to career progression.
Disclosing drug and alcohol addiction to anyone outside of family and close friends can be hard, as it is often a very private matter.
The prospect of discussing drug or alcohol addiction with an employer can be daunting and extremely uncomfortable. Avoiding this conservation can be a barrier to accessing drug and alcohol rehab in Basildon.
If a person is using private healthcare insurance which isn't provided by an employer, accessing rehab treatment for addiction can be more straightforward, but still isn't without complications.
The individual will still be required to disclose their drug or alcohol addiction to their insurance provider, and this can raise healthcare insurance costs in the future.
For advice and guidance on accessing rehab through health insurance, call us on 0800 326 5559
What Is The Length Of Drug And Alcohol Rehab?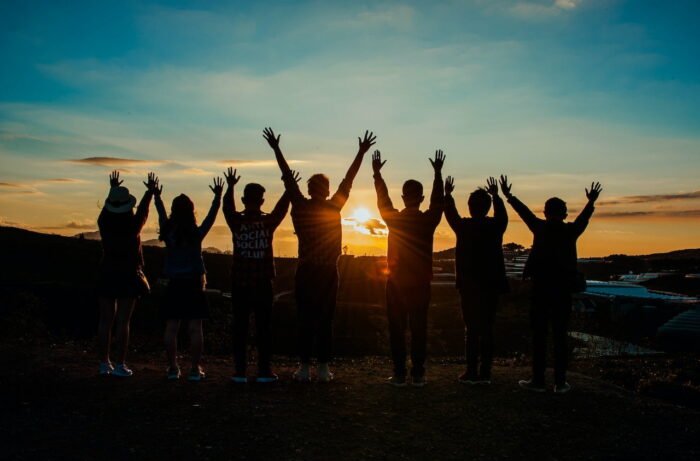 The length of rehab treatment will depend on a variety of factors, namely whether or not a person is in inpatient or outpatient treatment, how intense their addiction is, and the specific substance to which they're addicted.
For example, a person in rehab for alcohol addiction requires a minimum 7-day stay, in order for all traces of alcohol to be removed from the body and to minimise the risk of severe withdrawal symptoms.
However, it is widely recommended that the stay in rehab is extended to 28 days so that the individual can receive in-depth therapy to address the underlying causes of the addiction, and to reduce the risk of relapse.
For a more accurate estimation of how long your stay in rehab could last, call us on 0800 326 5559
Can Rehab In Basildon Be Covered By The NHS?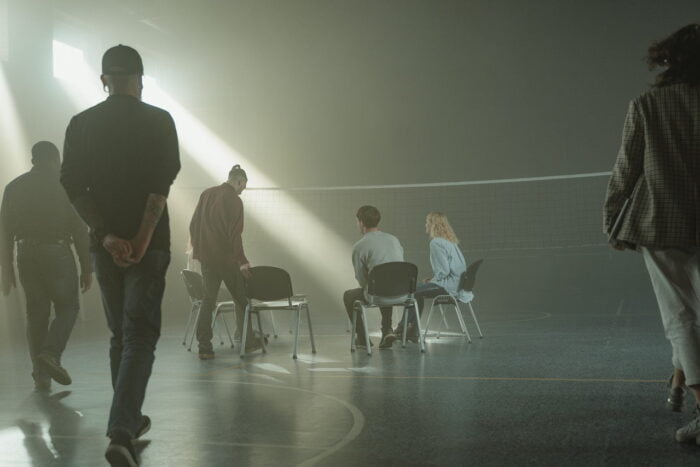 The NHS does provide rehab treatment for drug and alcohol addiction, However, this isn't always as simple as it initially seems.
Drug and alcohol rehab in Basildon isn't treated like other forms of NHS healthcare, and people seeking the treatment can be forced to go through several complicated and time-consuming steps before they begin to receive treatment.
Firstly, people seeking NHS rehab treatment for drug and alcohol addiction have to liaise with local authority groups and seek the support of statutory bodies in order to access the treatment.
This is due to stringent ring-fencing of the funding for NHS rehab treatment for drug and alcohol addiction. When an application for funding is submitted, it can take months to process and rejection for funding remains a distinct possibility.
The complicated and protracted nature of accessing NHS rehab treatment for drug and alcohol addiction means that for the most urgent cases, it often isn't a realistic option.
For others, the process can be too stressful and complicated and can lead to dejection and disillusionment with the entire rehab treatment process.
Therefore, while NHS healthcare treatment is viewed as the norm across the UK, it is worth considering alternative options for rehab treatment for drug and alcohol addiction.
Call our team today on 0800 326 5559 to learn about NHS supported treatment in Basildon
Is NHS Or Private Rehab Better?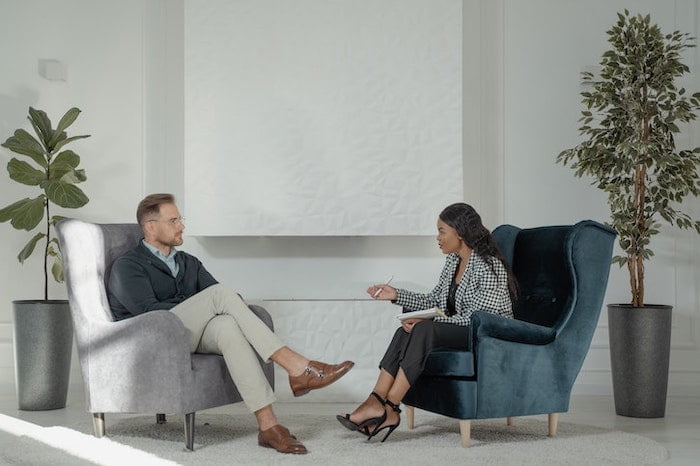 There is no simple answer to whether NHS or private healthcare is better for the treatment of drug and alcohol addiction.
There are positives and negatives to both routes to receiving treatment for drug and alcohol addiction, which primarily concerns a compromise between speed of treatment access and cost.
NHS rehab treatment is free, unlike rehab treatment from private clinics which will cost thousands of pounds.
However, a lot of people seeking rehab treatment for drug and alcohol addiction are doing so urgently, and in this regard using private rehab clinics is the better option as using the NHS service can be very slow and unpredictable.
The treatment that is administered for drug and alcohol addiction in Basildon in either an NHS or private setting will focus on detoxing, the management of withdrawal symptoms, with pharmacological interventions if necessary.
A private rehab clinic can offer more comprehensive aftercare and will work closely with an individual to mitigate the risk of relapse.
Overall, it is recommended that anyone who needs urgent rehab treatment considers private options. Private rehab treatment does come with a financial cost – however, it is important to remember the huge positive impact that successful rehab treatment for addiction to drugs or alcohol can have on the lives of the individual and those around them.
Call our team today on 0800 326 5559 to learn about NHS supported treatment in Basildon
What Is The Difference Between Inpatient And Outpatient Treatment In Basildon?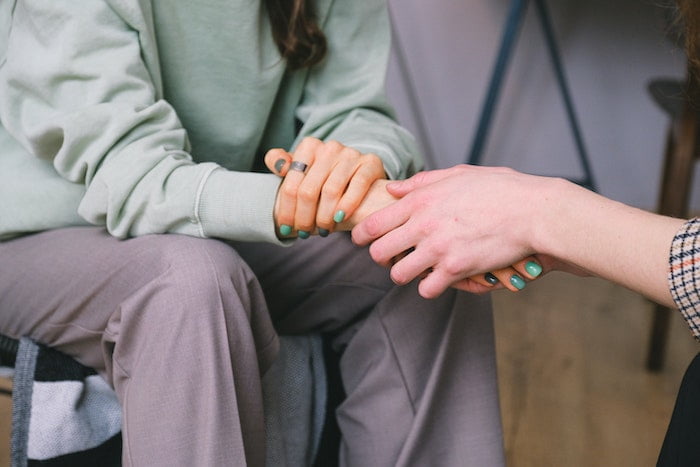 Inpatient treatment is when a person stays in the clinic for the duration of the treatment – whether this is 7 days, 28 days, or even longer.
It is recommended for rehab treatment for drug or alcohol addiction that risks serious withdrawal symptoms so that healthcare professionals can be on hand at all times for support and medical monitoring.
There are various types of inpatient treatment to suit the individual, including fully residential options, quasi-residential options, and luxury options. The options vary on their cost, and some are more suited to certain forms of treatment than others.
Outpatient treatment is when a person does not stay in a clinic over the entire duration of the treatment programme. Instead, they are able to leave outside of treatment hours.
Outpatient treatments are often less direct and are led more by the individual than the professionals in the clinic. They can take the form of home detox kits, online therapy, or local group sessions.
Outpatient treatments can be used effectively when the health-risk from withdrawal symptoms is low, and when regular contact with professionals is less necessary.
Inpatient rehab treatment for drug and alcohol addiction is broadly more successful than outpatient treatment, with fewer risks and a lower chance of relapse. Partly, this is because during an inpatient stay, all focus can be directed towards the treatment.
Ultimately, the decision to use inpatient of outpatient treatments rests with the individual accessing the service. However, it is strongly recommended that the advice of professionals is sought before final decisions are made on the type of treatment that is accessed so that the individual can be properly supported throughout their treatment journey.
For guidance in choosing between inpatient and outpatient rehab in Basildon, call our team on 0800 326 5559
Alcohol Rehab In Basildon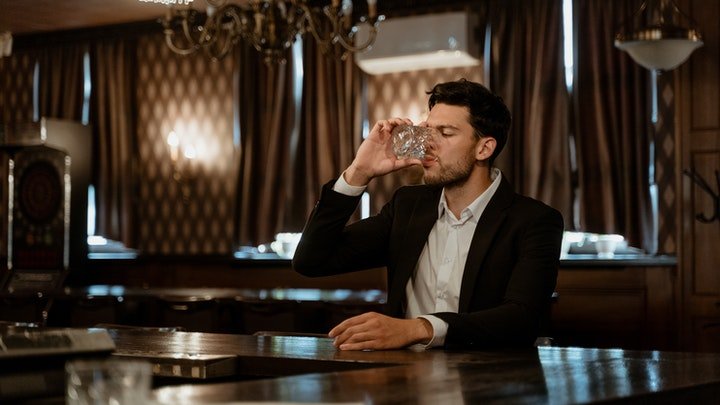 Alcohol is not an illegal substance, so it isn't surprising that it is one of the UK's most common types of addiction, alongside nicotine.
Due to the prevalence of alcohol across all of society in the UK, and its ready availability in shops and homes, it can be exceptionally difficult to break an addiction to alcohol.
Detoxing from alcohol can become an extremely dangerous process, so it's vital that professionals are consulted before treatment is undertaken for the addiction.
Withdrawal symptoms from alcohol can be very challenging, can cause seizures, and can become fatal if not treated properly.
A Librium-based detox is a safe pharmacological treatment that is managed over a ten-day time period in order to remove alcohol from the body safely, while minimising the impact of the most dangerous withdrawal symptoms like delirium tremens.
Once the detox treatment has been completed, it is then recommended that the individual remains in treatment for a further two weeks to access therapy.
The therapy, which could take the form of CBT, DBT, or group therapy, will seek to address to causes of the addiction to allow for a better quality of life post-treatment and reduce the chances of relapse.
Rehabilitation clinics in Basildon will offer a person with an addiction to alcohol the proper support and guidance as they go through their treatment, ensuring they are in a safe environment with the appropriate medicines available to hand.
To begin your recovery journey from alcohol addiction in Basildon today, call our team on 0800 326 5559
Cocaine Rehab In Basildon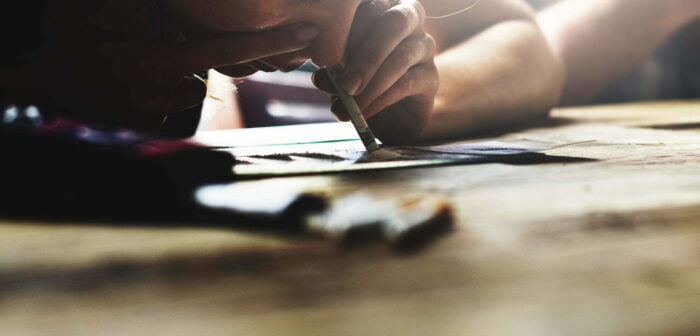 The use of cocaine is illegal in the UK, however addiction to cocaine is still one of the more common types of drug addiction due to the drug's uniquely addictive properties. Addiction to the drug can occur soon after usage begins – even after the very first use – so it is best to avoid the drug completely.
The drug is psychologically addictive rather than physically addictive, so intense cravings, alterations in mood, and increased anxiety or nervousness are typical symptoms of use.
As these withdrawal symptoms pass, rehab treatment will prioritise access to therapies in order to change behavioural patterns and ways of thinking that led to the usage of the drug.
This therapy can take the form of CBT, for example, and will aim to build resilience to cravings and develop techniques to better control behaviour.
To begin your recovery journey from cocaine addiction in Basildon today, call our team on 0800 326 5559
Heroin Rehab In Basildon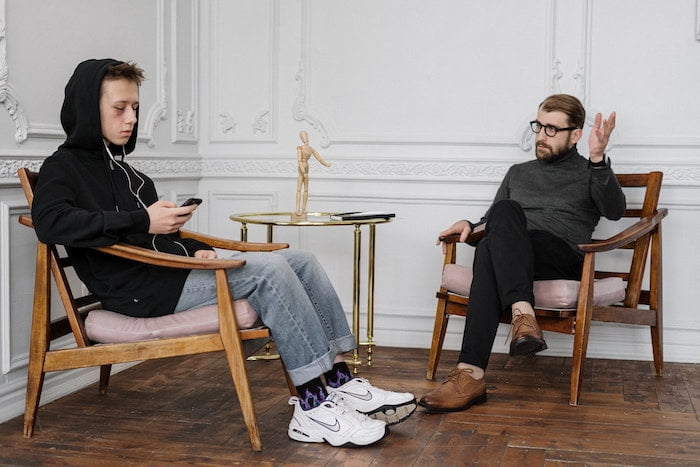 Heroin is an addictive drug which can be extremely dangerous – an overdose can be fatal.
The drug is both physically and psychologically addictive, and its withdrawal symptoms mirror this.
Withdrawal symptoms can include:
In rehab treatment for heroin, the detoxing process will be followed up with therapies so that the individual can seek to make permanent changes to their behaviour that led to unhealthy patterns, and prevent relapses and rebound from them.
To begin your recovery journey from heroin addiction in Basildon today, call our team on 0800 326 5559
Cannabis Rehab In Basildon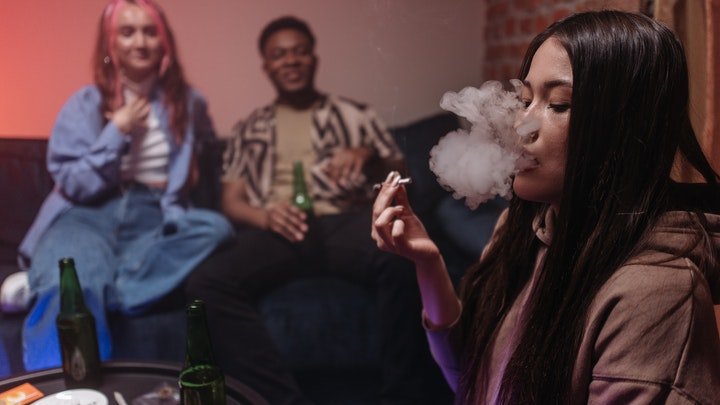 Cannabis is the most commonly used illegal drug in the UK.
Due to the high rates of usage among the UK's population, it is also the illicit drug with the highest number of people addicted to it, with around 10% of users developing an addiction to the drug.
Cannabis addiction can be extremely destructive and it is important to address the addiction quickly before it has significant consequences on the life of the individual with the addiction.
Rehab treatment for cannabis addiction will support the individual with the addiction through any withdrawal symptoms (and these can include restlessness and the onset of depression), and will then focus on the use of therapies to instigate lasting behavioural change.
To begin your recovery journey from cannabis addiction in Basildon today, call our team on 0800 326 5559
What Sort Of Therapies Are There?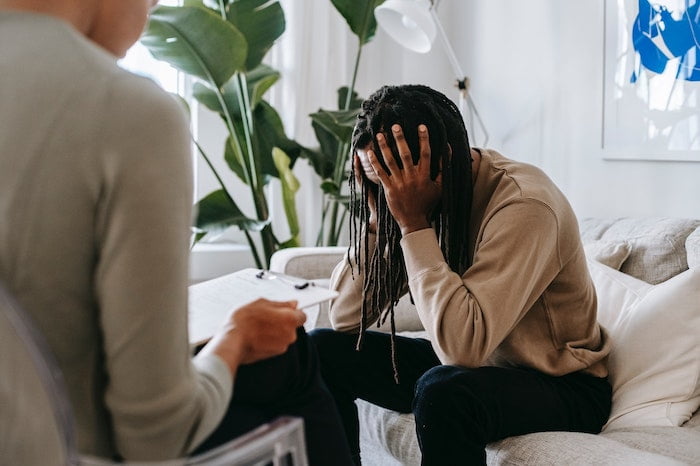 After detoxing, rehab residents begin various types of treatment to address the psychological and emotional aspects of substance misuse, addictions, and dependencies.
This is essential in order to become equipped with the tools to maintain a healthy and sober life going forward. There are psychological therapies as well as holistic therapies and guided group work which provide an intensive programme of support.
Cognitive Behavioural Therapy and Dialectical Behavioural Therapy are especially brilliant at retraining the mind as well as learning how to cope with difficult emotions.
A person needs to be willing to work hard and to be committed to practising the exercises and techniques that they learn.
Mindfulness sessions, as well as art therapy and music therapy, provide calming spaces within the mind and new ways to communicate. Motivational interviewing is an excellent way to build your self-confidence in your ability to quit a substance and to identify how you will move forward with your future.
Along with these therapies, there are 12 Step Groups and support around practical skills such as budgeting. There's also the opportunity to make plans around education and work to enable your sober life to be as successful as possible.
To learn more about the various addiction therapies available in Basildon, call us on 0800 326 5559
What Is Dual Diagnosis Treatment And Why Is It Important?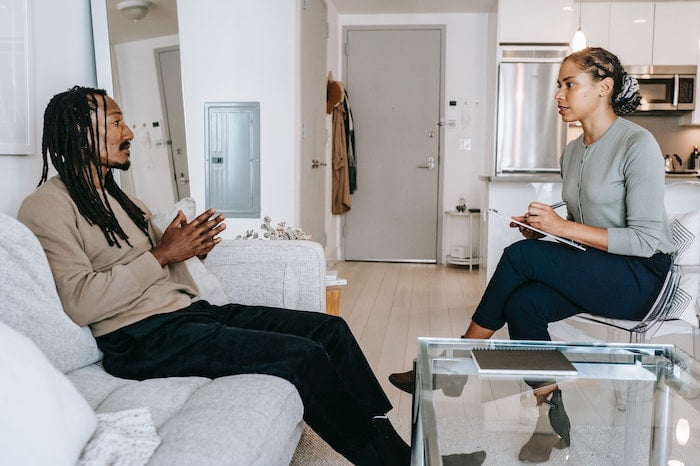 Dual diagnosis is an important factor of treatment used by clinics across the world.
The purpose of dual diagnosis treatment is to identify whether or not a mental illness can be diagnosed alongside addiction.
It is not uncommon for addiction to drugs or alcohol to be linked with mental illness.
Mental illness could be brought on by the use of drugs – for example, the regular use of cannabis can trigger psychotic illnesses – or pre-existing mental illness can make addiction to drugs or alcohol more likely as they become used as a means of 'self-medication'.
If a mental illness has gone undiagnosed and is then identified during dual diagnosis treatment, it can help the individual with the addiction to make sense of their behaviours and feelings. It also aids in the creation of a stronger, more complete relapse prevention plan which can take into account the mental illness; whether that's bipolar disorder, depression, anxiety or something else entirely.
To learn more about how rehab in Basildon can help you with mental health support, call our team on 0800 326 5559
Making A Relapse Prevention Plan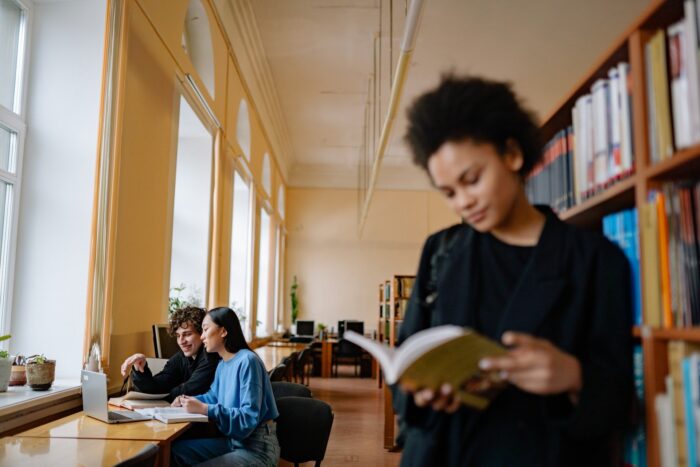 After detoxing, part of the rehab treatment process in addition to drugs or alcohol is devising a relapse prevention plan.
The prevention plan is always specific to the individual and will be tailored to an individual's own circumstances.
It will aim to make the individual resilient to any relapses, either by avoiding or overcoming triggers and cravings.
It will also consider how lifestyle changes might be able to reduce the risk of relapse – for example, avoiding people in a person's life who use or consume drugs and alcohol.
When drugs and alcohol have been used in the past to deal with stresses, anxieties, or nervousness, the relapse prevention plan will seek to create new coping mechanisms that don't rely on the consumption of drugs or alcohol.
The relapse prevention plan will also include a plan in the instance that relapse does occur. Relapses are not uncommon, and a lot of people in the process of recovery from addiction will have moments when they relapse into drug use.
This does not mean relapse is inevitable, but it is important to have a plan to overcome the relapse so that it doesn't derail a person's entire recovery process.
Call our team today on 0800 326 5559
What Happens After You Leave Rehab?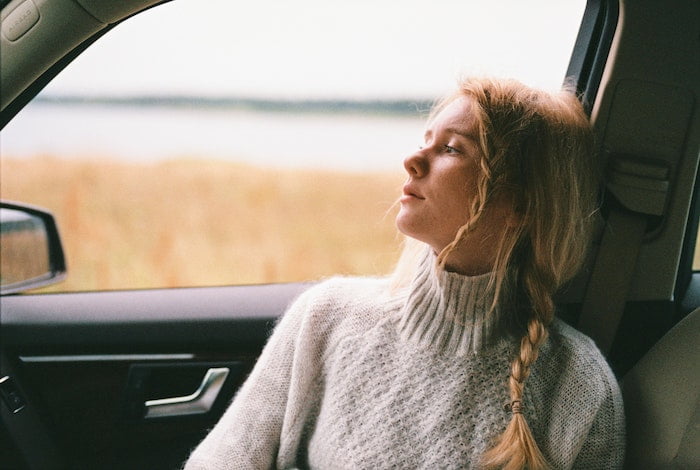 During a stay at rehab, a tailored aftercare plan is devised. This means that you'll get to talk through how to best face your life outside of rehab.
Lifestyle changes will be discussed. You'll be able to come up with a plan of what parts of your life need adapting in order to support your recovery.
This might include engaging in new activities and beginning to build a new life with new hobbies.
This can be a very liberating time for people when they begin to become their true selves. The person who exists when the addiction isn't controlling them.
Leaving rehab can be a difficult time as it can feel isolating. This is why staying in contact with outpatient services and groups provided at the centre or locally can help you stay focused on your goals.
For more help around aftercare, call us on 0800 326 5559
What An OK Rehab Referral Offers You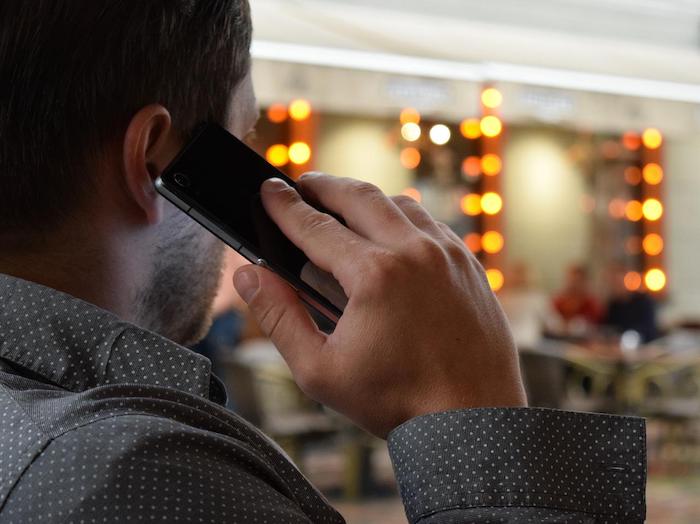 At the first point of contact, a friendly and professional member of staff from OK Rehab will hold a free no-obligation assessment with you. This is so we can learn about you and your treatment goals.
The conversation is confidential and gives you the opportunity to ask any questions you might have.
Our team is highly trained and has extensive knowledge of addiction treatment services throughout the UK. With this knowledge and the information you provide about your own condition, we're able to match you to the most appropriate programme in Basildon.
When you've finally made the decision to enter treatment, it's best to get started as soon as possible. This means your motivation remains high.
Simply call us on 0800 326 5559 to get your recovery journey started today