Drug & Alcohol Rehab in Bridgwater
These days, rehab and treatment options are abundant for those suffering from an addiction.
So many that it can also feel daunting and scary to choose just one. Considering this is the first stage of the process, individuals often quit before they even get started.
That's why OK Rehab is here to help make that process and decision a lot easier.
Once we're able to get to know you and your addiction, we'll be able to advise you on the very best options available to you in Bridgwater.
This will not only ensure that you're put on the right treatment option for you, but it'll ensure that you stay sober even after leaving rehab.
If you'd like to speak to one of our specialists, get in touch today and we'll put you on the right track. For more information on Drug and Alcohol Rehab in Bridgwater, contact us today on 0800 326 5559.
What Treatment Options are Available in Bridgwater?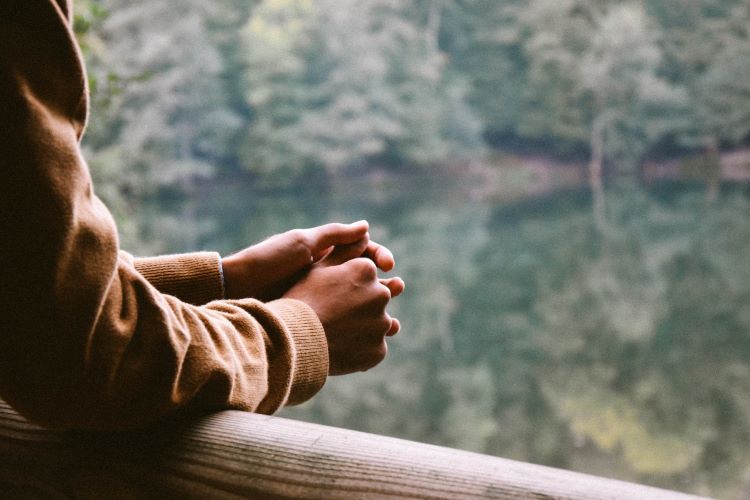 Our specialists are trained to know and understand what each treatment option in their local area involves so that they're able to advise you properly.
If you're currently struggling with an addiction, then it's very unlikely that you'll have the time, energy or headspace to carry out all the necessary research needed to make the decision yourself.
Unfortunately, a lot of alternative information about all the different treatment options out there is either convoluted or confusing. This can sometimes make it more difficult for an individual to proceed with attending rehab or treatment.
This is why we do all the hard work for you.
Not only do we look at which rehab options are most appropriate for you, but we also take into account what treatment you should attend whilst at rehab.
This decision will be based on several considerations including how long you have been struggling with an addiction, what drug or alcohol you're addicted to, whether or not you've attended rehab before and whether or not you struggle with any mental health conditions.
The initial assessment will be over the phone, as we will need to talk to you to make the best recommendations and give the best advice.
At this initial stage, we can also answer any questions or concerns that you might have about the rehab process or the different treatment options.
We can also talk you through any withdrawal symptoms that you might have whilst undergoing the detoxification process, as well as any concerns you might have about your post-rehab life.
For more information on Drug and Alcohol Rehab in Bridgwater, contact us today on 0800 326 5559.
What Exactly Does Rehab Involve?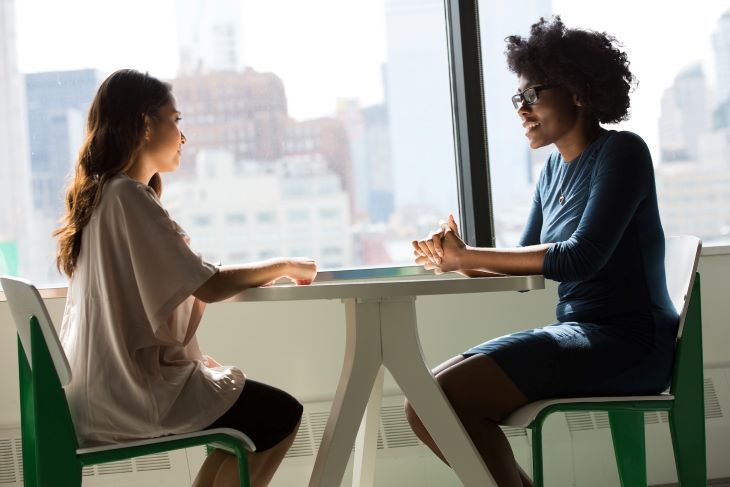 Rehab is often depicted in the media as a scary and all-consuming process.
Although attending rehab is a very big step and will consume a lot of your energy and attention, it doesn't need to be a scary process or experience.
Therefore, below is a list of exactly what to expect whilst at rehab, in the order that most people will commonly experience them.
These are the common aspects of rehab that exist in most rehab centres, in and outside of Bridgwater.
1. An Initial Assessment Over the Phone
If you want to speak to one of our specialists about attending a rehab centre in Bridgwater, then the first step is to speak to one of our specialists over the phone.
This first step involves an initial, over-the-phone assessment.
It's important to remember that everyone you speak to at this stage is a fully trained specialist who cares about you and your journey to recovery. No one is here to judge you.
As discussed above, this is where our specialists will ask you a series of questions about yourself and your addiction, which will inform you what treatment options are right for you.
The more information we can obtain at this stage, the more likely it is that you'll receive the best treatment and chance at recovery.
Now that this initial stage is complete, our team will make a series of recommendations and put you in touch with the right people.
2. Admission & Day 1
After the initial assessment over the phone, a member of the team will get back in touch with you to let you know what recommendations we suggest.
We will make sure that you're comfortable with our recommendations, and get in touch with the rehab centre that will best suit your needs.
At this stage, we will inform you of the recommended rehab centre and set an admissions date.
Your admissions date is the day you will start your rehab journey and enter the first phase of your treatment.
If outpatient rehab has been selected as better for you, then you will start the first treatment session on this date at a time that suits you. In the meantime, you will be able to attend work and school and resume a relatively normal life.
If you've been selected for residential rehab, then you will move into the centre on this day.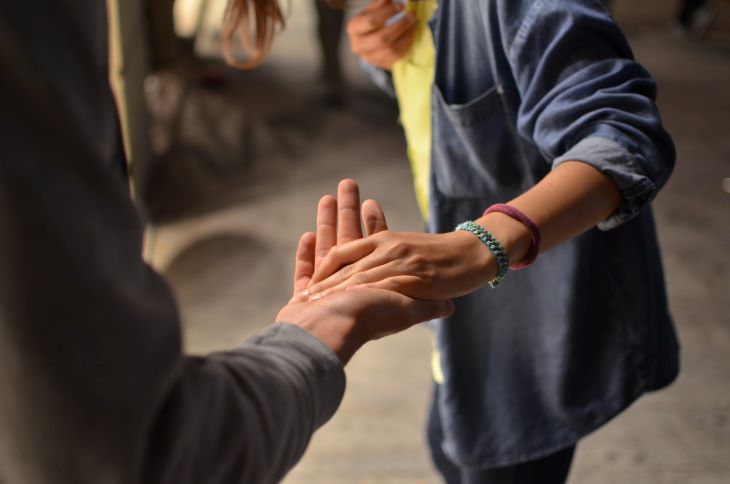 3. Detox from the Addictive Substance
The second big stage of the process is known as the hardest. Detoxification from an addictive substance is a necessary step for someone who wants to achieve sobriety.
This will ensure that your body is fully ready for recovery, and without this stage, you could easily go back to craving the addictive substance.
Unfortunately, it's a fact that withdrawal symptoms are hard to deal with, and don't make working towards recovery any easier.
However, once you've worked through withdrawal symptoms, you'll find that your cravings and need to consume the addictive substance are a lot lower.
Now that the physical side of recovery is in progress, it's now time to start the road to mental and psychological recovery.
4. Therapy Sessions
Alongside detox, you will also take part in therapy sessions.
This could involve group therapy sessions, private therapy sessions or therapy through other means such as a practical activity. This will depend on your circumstances and experience with addiction.
You might also be asked to complete CBT therapy which delves deep into the emotional triggers at hand.
5. Education on How to Avoid Relapsing
To ensure that you don't return to your old behaviours when you leave rehab, some of your therapy and time in rehab will be spent educating you on how to avoid previously harmful behaviours.
By learning how to avoid this old behaviour, you will also learn how to adopt new ways and techniques of coping when you are faced with them.
6. Long-Term Care
To make sure that you stay in recovery, you will also be offered long-term, aftercare services, advice and support.
Whilst at home, you might be faced with some of your old triggers, which is why it's more important than ever that you are motivated to stay sober and substance-free.
For more information on Drug and Alcohol Rehab in Bridgwater, contact us today on 0800 326 5559.
How to Get Help Today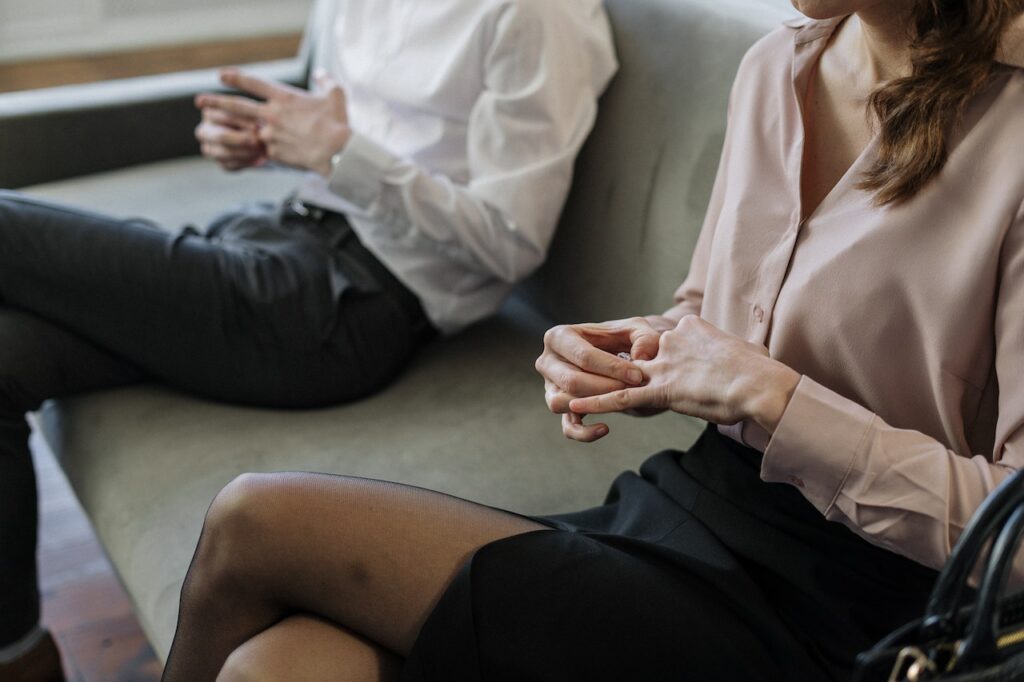 If you want help from our specialist, get in touch today.
We will help you find the right treatment for you in Bridgwater, whilst ensuring that you feel comfortable and supported at every step.
Recovery isn't an easy process by any means, but with our help, we hope to make the process a smoother one.
Statutory-Funded Addiction Programmes Near Bridgwater
Here are a few options near you.
1. Turning Point
Address: Unity House, 10 Canon St, Taunton TA1 1SN
Telephone: 03003 038788
Website: http://www.turning-point.co.uk/sdas
2. Broadway Lodge
Address: 37 Totterdown Ln, Weston-super-Mare BS24 9NN
Telephone: 01934 812319
Website: https://www.broadwaylodge.org.uk/
3. Nelsons Trust
Address: Women's Centre, 14 King Square, Bridgwater TA6 3DG
Telephone: 01278 557730
Website: https://nelsontrust.com/
In addition to this, there are more helplines such as Mind UK, YoungMinds, Rethink Mental Illness, Samaritans, Papyrus and SMART Recovery that will also help with your recovery.
Alternatively, find an Alcoholics Anonymous, Narcotics Anonymous or Cocaine Anonymous near you. The NHS are also there to help you.
So, get in touch with us today by visiting us online at www.okrehab.org or speak to us today by calling 0800 326 5559.
We also offer addiction support across Somerset including Bridgwater, Bruton, Burnham-on-Sea, Castle Cary, Chard, Cheddar, Chelwood, Crewkerne, Curry Rivel, Dulverton, Evercreech, Farmborough, Flaxpool, Frome, Glastonbury, Hatch Beauchamp, Highbridge, Ilminster, Langport, Martock, Porlock, Portishead, Shepton Mallet, Shipham, Somerton, South Petherton, Taunton, Wedmore, Wellington, Wells and more.