Drug & Alcohol Rehab in Clapham
If you've ever struggled with an alcohol or drug addiction, then you'll know getting the right support and help at the right time is the most crucial thing you need in place when trying to recover.
However, no matter what you do, recovering from an alcohol or drug addiction is extremely difficult to do without attending rehab. By attending rehab, you're increasing your chances of recovering significantly.
However, if you've ever tried to access Rehab on the NHS, then you'll know how lengthy the process and the waiting lists can be.
OK Rehab is a private drug and rehab specialist who can help you find the treatment that's right for you. By attending drug and alcohol rehab in Clapham, you're much more likely to get and stay sober and drug-free.
As we're specialists in our field, we know how difficult it is to withdraw from substances. That's why we advise that you attend the very best rehabilitation that's available to you. By investing in yourself in this way, you will see better results and ultimately, a better future.
OK Rehab is a useful and free website that provides you with information on how to access the very best treatment and what the process will entail.
Get in touch with us today so that we can start looking for the best options available to you and begin your journey to recovery.
An Integrated Approach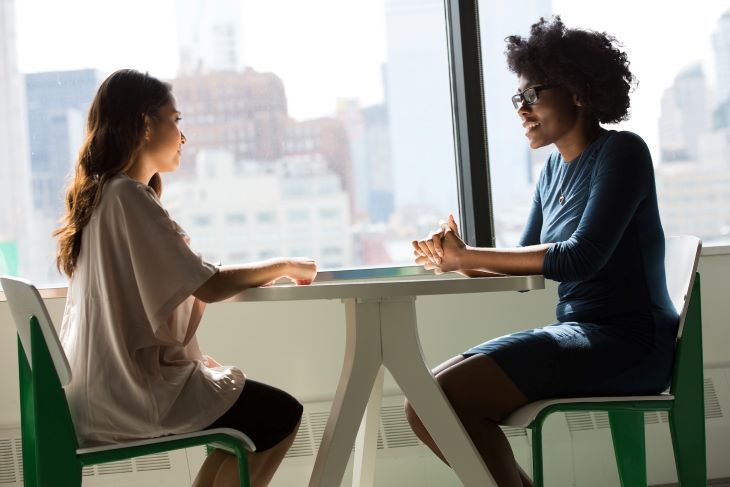 It's important to remember that addiction not only affects your body but your mind too.
Therefore, at OK Rehab we believe that the best form of treatment is an integrated, holistic approach.
This integrated approach includes a wide range of programmes, techniques and approaches which includes private therapy sessions, CBT (Cognitive Behavioural Therapy), support groups and group therapy.

A wide range of other treatments is also available, including detox and withdrawal programmes.
Through these techniques and programmes, you will learn more about your addiction, what triggers your addiction, what techniques will work best and what you want your life to look like after you leave.
Although it might seem hard work at the time, attending rehab will be the single biggest and best decision of your life by significantly reducing your chance of relapsing.
What is Residential Rehab?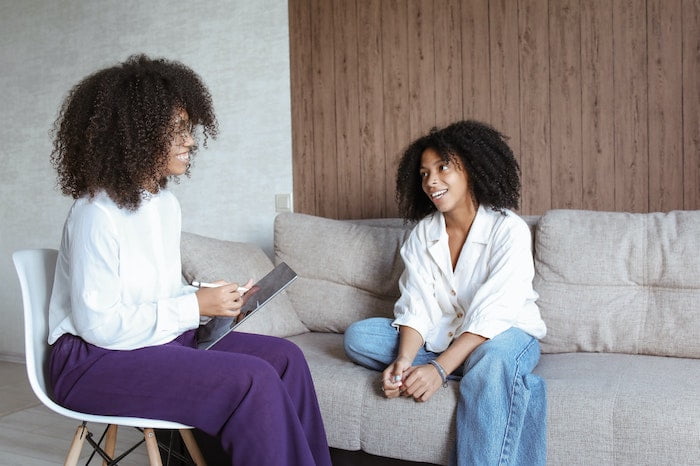 When most people think of residential rehab, they imagine a daunting and scary environment. The media, including gossip magazines, film and tv programmes all contribute to this idea of rehab.
However, the reality of rehab is a lot different. By visiting a rehab centre in Clapham, you'll be surrounded by like-minded individuals, in a caring and calming environment.
Whilst in rehab, individuals will not only recover from their alcohol or drug addiction, but they will improve their mental health and long-term physical health.
At OK Rebab, we like to believe that attending rehab is just like going into a hospital to recover if you were suffering from a physical condition.
Just like you would go to the hospital, if you're suffering from a mental illness or addiction, then it's extremely important that you seek the same level of help as you would if you had a physical condition.
Residential rehab offers individuals the same level of help, care and attention to get better, but without the sometimes cold and clinical aspects of attending a hospital.
At residential rehab, you will receive the best advice and treatment from trained, medical professionals.
You will also receive 24/7 around-the-clock care from counsellors and therapists to ensure that you don't feel alone.
It's also important to remember that when you attend residential rehab, you will also receive care when you leave the facility to ensure that your recovery is sustainable, long-term, comfortable and realistic.
Why Should You Go Private?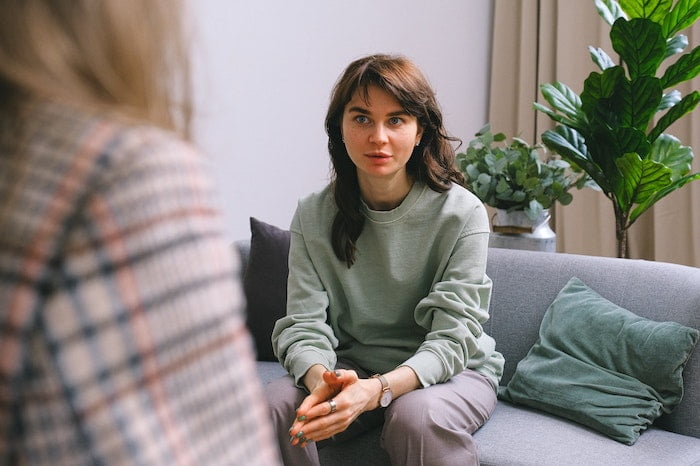 Unfortunately, many people aren't aware that there are a lot of different treatment options available to them.
Because of this, many individuals go to the first treatment option presented to them, despite the very long waiting lists and the fact that it might not be the best treatment available to them, or for them. By doing this, they're significantly reducing and or prolonging their chance of recovery.
For a successful recovery, treatment must be provided quickly and appropriately.
By going private, you're ensuring that you will cut out the long waiting lists that so often come with free, NHS-provided treatment. Additionally, you can't be reassured that you will be receiving appropriate treatment that matches your situation and level of addiction.
The reality is that addiction is a complex thing, with many underlying causes, triggers and psychological consequences.
By going private, you will also be able to gain immediate access to help for other mental health issues that also come with addictions.
Unfortunately, with free rehab and treatment, these options are either not available or also involve long waiting lists. Private treatment also offers a higher level of care than free treatment, offering a tailored and one-to-one approach that you would rarely get unless going private.
You will gain access to top-of-the-range, leading and innovative treatments from specialists in their field.
This top-of-the-range experience and expertise are provided by all the rehab centres we recommend in and around Clapham so that you know you will be receiving the very best care in your area.
How to Find Drug and Alcohol Rehab Centres in Clapham Today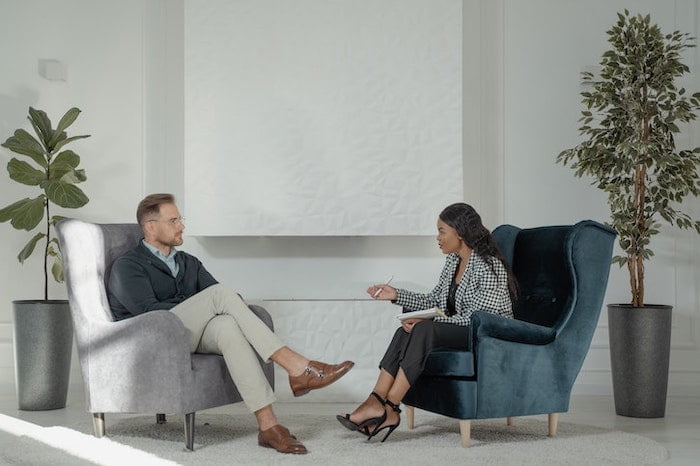 Luckily, these days there are many different treatment options available for addictions to drugs and alcohol.
Unfortunately, for many people, this can seem daunting and confusing.
Whilst the majority of treatment options are reliable, tried and tested a lot of others often only provide short-term resolutions and results.
Thankfully, OK Rehab is here to make the process a lot more simple.
With the knowledge and experience behind them, our specialists are on hand to suggest and recommend the very best rehab centres and treatment options. OK Rehab delves deep into your addiction and triggers so that we understand exactly how to help.
Taking this on board, we will suggest the best drug and alcohol rehab centres in Clapham. We will only suggest the very best and appropriate treatment options, without overloading you with information and an abundance of other options.
At OK Rehab we understand that taking the first step is always the hardest.
However, by speaking to our team about the different options that are available to you in Clapham, you'll be able to ease your way into the process knowing that you're on track to receiving the very best treatment.
Statutory-Funded Addiction Programmes Near Clapham
Here are a few options near you.
1. Mount Carmel
Address: 12 Aldrington Rd, London SW16 1TH
Telephone: 02087 697674
Website: https://www.mountcarmel.org.uk/
2. Hope House
Address: 52 Rectory Grove, London SW4 0EB
Telephone: 02076 227833
Website: http://www.actiononaddiction.org.uk/
3. U Turn
Address: 297 Brockley Rd, London SE4 2SA
Telephone: 02036 326621
Website: http://www.uturnrecovery.org/
In addition to this, there are more helplines such as Mind UK, YoungMinds, Rethink Mental Illness, Samaritans, Papyrus and SMART Recovery that will also help with your recovery.
Alternatively, find an Alcoholics Anonymous, Narcotics Anonymous or Cocaine Anonymous near you. The NHS are also there to help you.
Speak to our team today by calling 0800 326 5559 and take the first step towards recovery.
We offer addiction support across London, in areas such as Barnes, Battersea, Bethnal Green, Camden Town, Chelsea, Clapham, Finchley, Fulham, Greenwich, Hampstead, Hanwell, Highgate, Kensington, Kingsbury, Lewisham, Marylebone, Mayfair, Notting Hill, Paddington, Shoreditch, Soho, Thamesmead, Tottenham, Walthamstow, West Ham, Westminster, Wimbledon and more.