One of the reasons living with an addiction can be so difficult is that it becomes an isolating experience. For those whose lives have been taken over by the substance to a point it just feels like them and the drug or drink, perception becomes blinkered.
Psychoactive substances, with a lot of sustained use, not only fill the body with toxins but cloud the individual's ability to think clearly. What this means is that along with it being near impossible to quit substances without help, the effect of drugs and drinking often stop a person from being able to imagine a life without them.
You might want to stop using substances more than anything. You'll know deeper than anyone how hard it is to stop binge drinking or break away from drug use. The truth is, addiction needs to be treated.
As an illness, there are a wide selection of medical, physical and talking therapies available at alcohol and drug rehab. As an individual, there are ones that will suit you more than others. It's not up to you to figure that out. It's up to the professionals.
To find a drug and alcohol rehab in Barnes where you get the best support to help you reach sobriety, call the OK Rehab team on 0800 326 5559.
We aim to make this moment of your life smoother and to provide all the useful information you need about rehab services, programmes, and treatments.
When is the Right Time to Enter Rehab For a Residential Stay?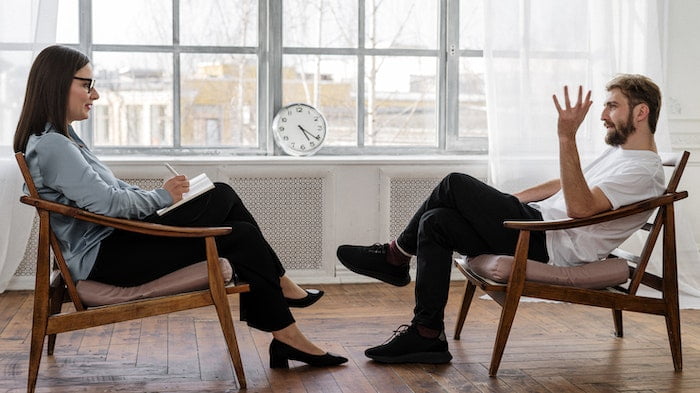 The majority of people living with an addiction talk about the "right time" to begin their recovery journey. This can be a conversation with others or an inner battle that goes on for years.
The good part of this is the fact that the person has admitted that they have a problem. This in itself can take years.
However, the idea of a "right time" is a myth. It's usually a way of people putting off the inevitable need for treatment.
Some might want to wait until a specific age or event, and the fear of missing out is often very strong.
It's important to think about what it is you think you will gain by using drugs and alcohol longer rather than stopping as soon as possible.
The drug and alcohol scene never changes. Your body and mind do, though. You're constantly putting yourself under the strain of seriously toxic substances.
The longer this goes on, the more damage you do to your brain, your organs, and your bodily systems (hormonal and lymphatic systems).
With this in mind, the saying "There is no time like the present" has never been more relevant. The best time to begin your recovery journey is as soon as possible.
If you aren't sure whether or not you are suffering from substance use disorder, there are many easily accessible tests that can give you a more solid answer.
Some of the most common include:
These four psychiatric assessments are also often used at rehab by recovery specialists and psychiatrists to discover the exact needs of each client.
They can then use this data to create a person-centered care plan tailored specifically to that individual, filled with all the physical and psychiatric treatments they have deemed to be most useful.
To find out more about Drug and Alcohol Rehab in the Barnes area, call OK Rehab now on 800 326 5559.
What Types of Treatments Are on Offer at Rehab Clinics Near Barnes?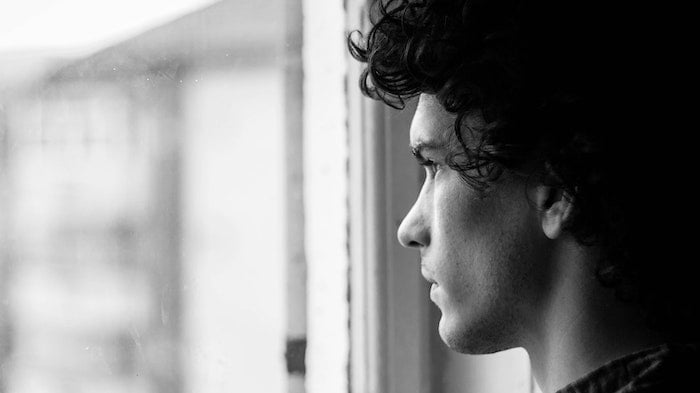 At private clinics in the UK, there is a wide range of treatments available. This differs in comparison to government-funded services which are stretched and oversubscribed.
On entering a private clinic, residents undergo an admissions assessment. This is where the professionals come to understand a lot more about you and the addiction you're facing.
From this, they're able to create a timetabled programme for you to follow at the clinic.
Rehab provides a total immersion into the healing experience. This is especially useful for people who need time and space away from their usual life.
There are a variety of categories that treatments fall under including; the physical detox period, psychological therapies, alternative therapies, group work, and family therapies.
1. The detox
Everybody who stays at rehab needs to cleanse their body and mind from drugs and alcohol. This happens soon after entering the clinic and, in the case of addictions that contain physical dependence, this will mean undergoing drug or alcohol detox.
For obvious reasons, detox can be an uncomfortable time when people experience painful and dangerous drug and alcohol withdrawal symptoms.
These can take a wide variety of forms, but some of the most intense include sickness, seizures, delirium tremens and many more.
This is why there is a doctor ready to prescribe medications and staff ready to administer them where necessary. These will often be specialised benzodiazepines such as Chlordiazepoxide (better known as Librium), or controlled substances like buprenorphine in the case of heroin withdrawal.
A medically-assisted detox is often key in minimising drug or alcohol withdrawal syndrome and ensuring that the patient recovers successfully.
A detox can last anywhere between seven and ten days depending on the substance used and the severity of the addiction.
However, detox is only necessary for those addictions tied to physical dependency, such as alcohol addiction, heroin addiction, opioid use disorder or ketamine addiction.
Cocaine addiction, crack cocaine dependence, cannabis use disorder and of course behavioural addictions (such as gambling addiction) do not require a detox. Instead, the patient will progress directly into therapy.
2. Psychotherapies
Psychological therapies are the foundation of long-term recovery. This is where people come to understand the roots of their addiction. At points, it can be a little uncomfortable. Substances provide a space for people to hide their emotions.
To share with others can feel daunting, but at rehab you'll guided by highly skilled staff who help to mentally and emotionally prepare you for these moments.
It's also useful to know that many therapists focus on Cognitive Behavioural Therapy (CBT) which emphasizes how to become aware of your thoughts and how to change them. This is how you change behaviours and is often a key part of developing healthy coping mechanisms.
Other popular psychotherapies include:

3. Alternative therapies
It's all fair and square having the mind and body worked on by doctors, but what about your inner space? The part of you where you sit every day and hear your thoughts when nobody else is around to support you?
It's important you discover activities that you can physically do for periods that encourage healthy and peaceful moments. Acupuncture, mindfulness, equine therapy, music therapy, drama therapy and art therapy are all brilliant spaces in which you can self-reflect and relax, allowing you to take a holistic approach to recovery that considers every aspect of your personal needs.
4. Group sessions
Individual therapy isn't the only way to recovery – in fact, some of the most famous addiction recovery methods are based on group therapy.
Alcoholics Anonymous (and its sister groups, such as Narcotics Anonymous) has been supporting millions of people to become and remain sober for around one hundred years.
The 12 Step structure works. It provides a place of mutual support and understanding, and offers a consistent and familiar structure to be involved for the rest of your life should you need it.
Many different forms of group psychotherapy exist, offering a wide variety of approaches to using peer support in recovery.
5. Family therapies
Family therapy and couples therapy is often very beneficial for people in rehab.
Where relationships and trust have been strained by addiction, these therapies can be included in your treatment programme.
6. Aftercare
Aftercare is the final stage of formal treatment you will receive from rehab.
As part of your ongoing care plan, you will receive a detailed and personalised schedule of post-rehab treatments designed to give you the best possible chance of staying sober.
As well as regular check-up meetings, peer support groups and possibly ongoing outpatient care, you will also develop a relapse prevention plan designed to help you resist the temptation to start using again.
To find out more about Drug and Alcohol Rehab in the Barnes area, call OK Rehab now on 800 326 5559.
Is a Rehab Stay Available to People With Mental Health Problems?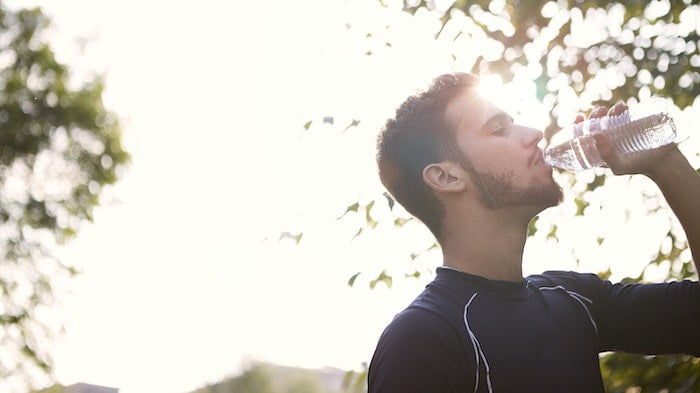 It certainly is available. Drug and alcohol rehabs in Barnes and the surrounding areas have teams of professional staff who treat people for both addiction and mental health issues.
In the case of a dual diagnosis – when the two are present at the same time and closely linked – this kind of treatment is essential for a sustainable recovery to last.
These sorts of co-occurring disorders are very common in addiction, with some of the most common mental health experiences including:
For mental health support separate from addiction treatment, consider contacting a support service such as Mind UK, YoungMinds, Rethink Mental Illness, Samaritans and Papyrus.
You will also need to consider any potential physical conditions that have occurred alongside or because of addiction, such as heart disease, liver failure, Wernicke's Encephalopathy, alcoholic hepatitis and much more.
To find out more about Drug and Alcohol Rehab in the Barnes area, call OK Rehab now on 800 326 5559.
Statutory-Funded Addiction Programmes Near Barnes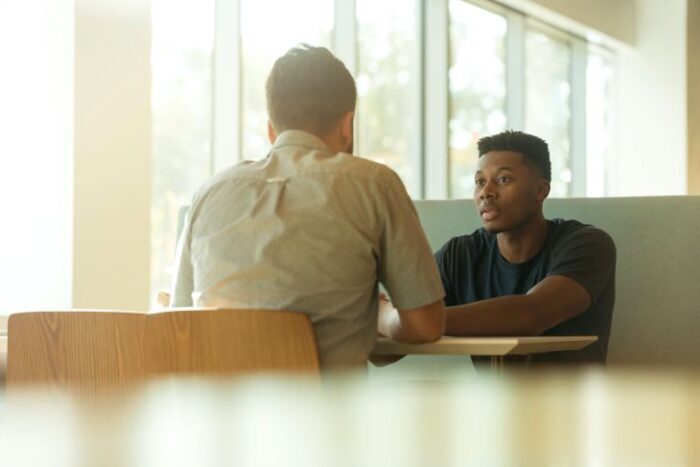 Rehab can be expensive, even with the wide variety of payment plans and support systems offered at most private rehabs.
If you're looking for free support in battling addiction, here are a few options close to you:
1. Help Me Stop
Address: 199, 201 High St, London W3 9DE
Telephone: 020 8191 9191
Website: http://www.helpmestop.org.uk/?utm_source=google&utm_medium=organic&utm_campaign=gmb_listing&utm_term=west_london
2. Turning Point – The New Coach House
Address: Griffin Court, London W12 7LL
Telephone: 020 8740 6815
Website: http://wellbeing.turning-point.co.uk/centrallondon/hubs/hammersmith-fulham/
3. Club Drug Clinic
Address: 69 Warwick Rd, London SW5 9HB
Telephone: 020 3317 3000
Website: http://clubdrugclinic.cnwl.nhs.uk/
In addition to this, you can reach out to several helplines such as Change Grow Live, We Are With You, Turning Point, the National Institute for Health and Care Excellence and the National Association for Children of Alcoholics.
Alternatively, find an Alcoholics Anonymous, Narcotics Anonymous or Cocaine Anonymous near you, or seek out the support of Al-Anon Family Meetings or Alateen.
For a mutual support group that does not involve the use of a higher power or other spiritual elements, consider SMART Recovery.
The NHS is also there to help you by providing useful information, facilitating outpatient services at a local NHS Foundation Trust, and by helping you to access sober living houses if necessary.
Every rehab in England and Wales that we work with is vetted by the Care Quality Commission (CQC).
We offer addiction support across London, in areas such as Barnes, Battersea, Bethnal Green, Camden Town, Chelsea, Clapham, Finchley, Fulham, Greenwich, Hampstead, Hanwell, Highgate, Kensington, Kingsbury, Lewisham, Marylebone, Mayfair, Notting Hill, Paddington, Shoreditch, Soho, Thamesmead, Tottenham, Walthamstow, West Ham, Westminster, Wimbledon and more.
To find out more about Drug and Alcohol Rehab in the Barnes area, call OK Rehab now on 800 326 5559.