Drug and Alcohol Rehab in Croydon
According to the Croydon Observatory, Croydon, along with many areas near London, has a high level of drug crime and drug-related abuse. Around 25% of adults that seek treatment for substance abuse are suffering from housing insecurity.
Additionally, almost 75% of those seeking treatment were either unemployed or financially insecure. With significant economic impacts and the implementation of social distancing measures, the mental health of individuals in the community has suffered.
With substance abuse and social insecurity rife in the community, it is best to seek drug and alcohol rehab in Croydon as soon as possible.
Many have a misconception in drug and alcohol rehabs are only suitable for those who are suffering from severe symptoms.
This is not the case. In fact, if you are concerned that you may have a substance addiction, yet you don't have severe symptoms, seeking support through a drug and alcohol rehab in Croydon is still the best option for you.
Call our 24-Hour Helpline: 0800 326 5559
How OK Rehab can help you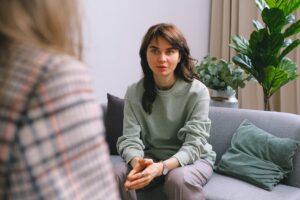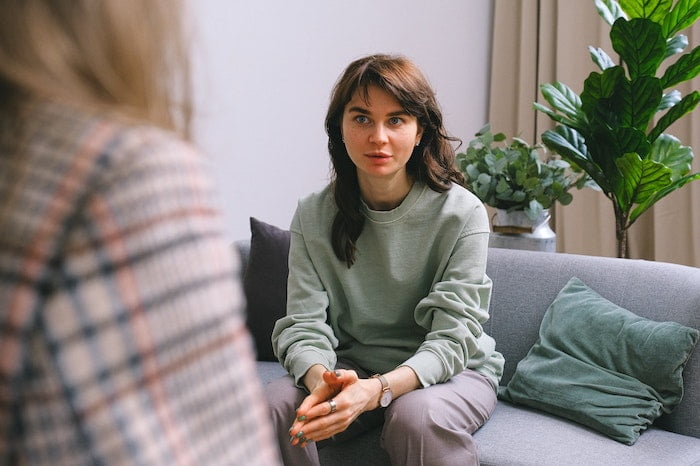 Are you affected by substance abuse, whether directly or indirectly? If you or a loved one are suffering from the effects of drug or alcohol addiction, there are a range of treatment options to support you.
If you are seeking the support of a drug and alcohol rehab in Croydon, we will help you find a suitable provider.
At OK Rehab, we will provide you with a free health assessment to identify your circumstance, requirements, and the necessary treatment.
A consultant psychiatrist will evaluate the details, and a tailored recovery programme will be devised to accommodate your specific needs.
Addiction can be very difficult to tackle alone. That's why you need to contact us today and access the facilities and resources which will support your recovery. Contact us by calling 0800 326 5559 to discuss your options, free of charge or commitment.
Call our 24-Hour Helpline: 0800 326 5559
Methods of Intervention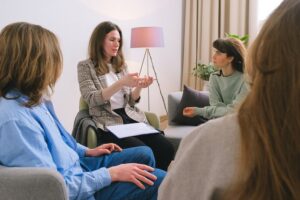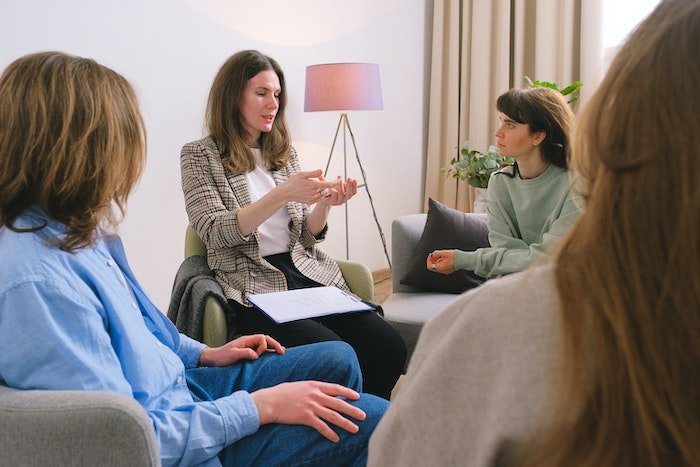 When you have a loved one who has an addiction, it's really hard to know how to approach it for the best. There are, however, helpful interventions you can use. Employing a strategy to support your family member empowers you and can be very helpful to them.
Some people will use a traditional intervention which is when you have a local professional accompany you to approach your loved one.
The moment will include you raising concerns and offering evidence that there is an addiction. The professional will then go on to guide your loved one through treatment options.
Another intervention you can use is the CRAFT approach. This provides a framework of tools that you can adopt no matter where your loved one is on their drug or alcohol journey.
CRAFT focuses on positive communication and health exchanges with the goal of leading your loved one towards a drug and alcohol rehab in Croydon.
Call our 24-Hour Helpline: 0800 326 5559
What is Addiction?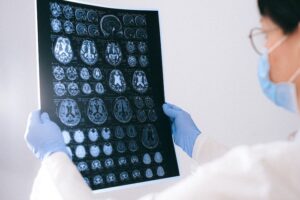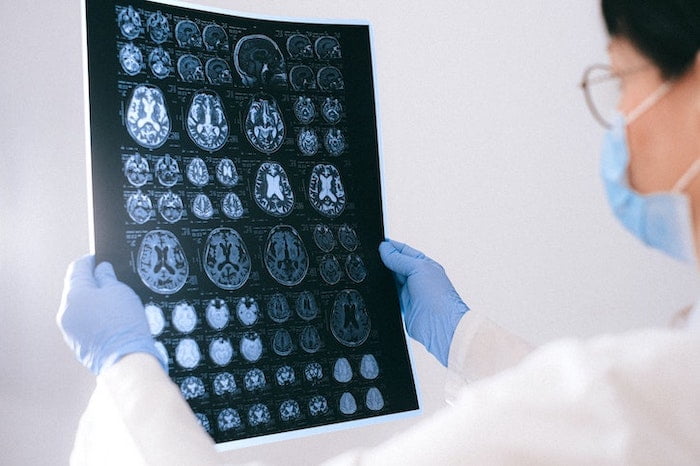 Addiction is a chronic brain illness that leaves people craving substances to an intolerable level. Day-to-day tasks can be extremely difficult to operate as drug or alcohol severity intensifies.
In addition to cravings, individuals will experience a range of physical and mental symptoms such as depression, fatigue, nausea, insomnia, and more. Symptoms will vary according to genetics and physical or mental well-being.
While it is a chronic illness and not technically curable, it is both preventable and curable. Because of this, it is best to address a drug or alcohol addiction as soon as possible.
The sooner you address it, the easier the process will be. If treatment is left too late, it can lead to severe physical and psychological impacts on an individual or even lead to death
Call our 24-Hour Helpline: 0800 326 5559
How to tell if you have an addiction…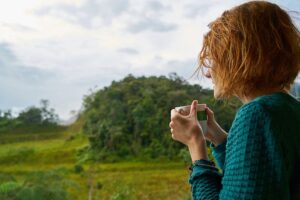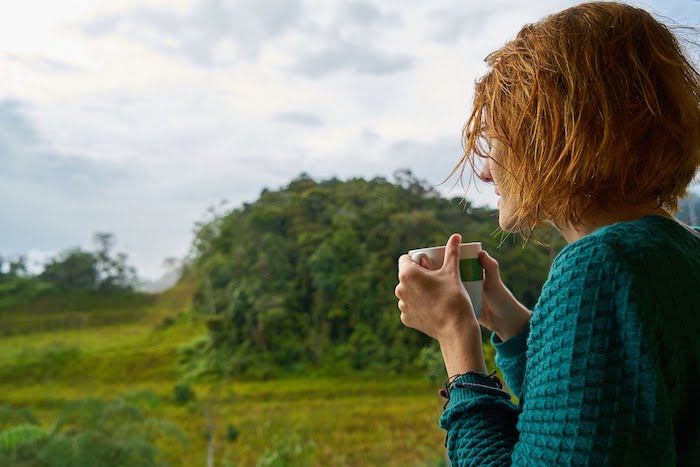 Many people who have an addiction will deny it. Others will deny the severity. Perhaps you're just starting to realise that you have some problematic habits. The following questions reveal that it's very likely you have a substance misuse issue:
Do you ever think quitting would be beneficial?
When people make comments about your substance use, does it grate?
When using, do you feel guilt or shame?
On waking up, do you feel like you need drugs or alcohol to face the day?
Call our 24-Hour Helpline: 0800 326 5559
Why you need professional help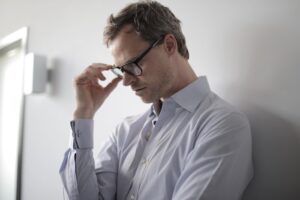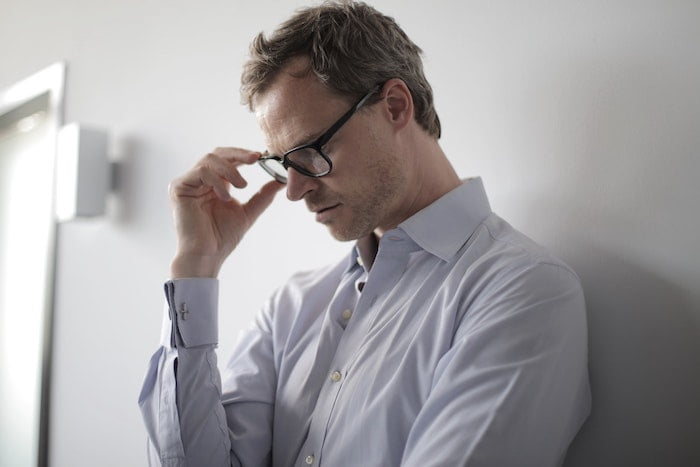 Although statistics regarding independent recovery may be unreliable, it's fair to assume that they are far lower than those who seek professional recovery.
This is because if you try to recover from substance abuse independently, you'll lack the facilities, resources, and knowledge to combat addiction.
At a drug and alcohol rehab in Croydon, you will receive medical supervision and prescribed medicine to deal with your recovery. Additionally, you'll have a personalised programme designed for your unique needs.
With a personalised programme, your chances of successful recovery are far higher. You'll undergo a range of therapy that will teach you a vast level of knowledge and effective coping mechanisms.
You can recover as an inpatient or an outpatient. However, studies show that recovery rates for inpatients are far higher than for outpatients.
This is because, as an inpatient, you will be removed from any toxic environments or potential social triggers which may result in a relapse. Also, you'll receive 24/7 support, and you'll undergo a personalised programme tailored to your unique needs.
Call our 24-Hour Helpline: 0800 326 5559
The Rehab Process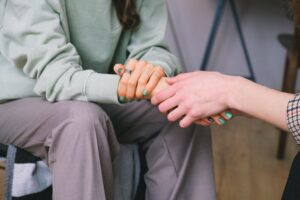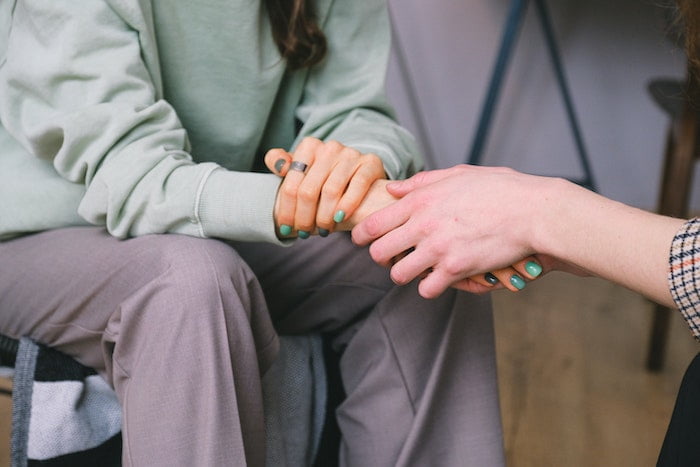 When you arrive at your drug and alcohol rehab in Croydon, you'll initiate the process with a medicated detox. Here, you'll spend around seven-to-ten days allowing addictive substances to withdraw from your body.
As an inpatient, you'll do this with 24/7 medical supervision and with prescribed medicine from an addiction physician.
After your successful detox, there will be a range of therapy and activities implemented to educate and equip you to deal with addiction. With a personalised programme, you'll undergo treatment that will maximise your responsiveness to recovery.
This will include holistic therapy, cognitive and dialectical behavioural therapy, support groups, motivational interviewing, and more.
Holistic therapy is applied to treat patients in an all-encompassing manner rather than targeting specific issues or symptoms.
It can come in the form of massage therapy, yoga, mindfulness, and more. It is a chance to learn new skills during your time spent in rehab.
Cognitive behavioural and dialectical behavioural therapy are communication-based therapy.
They are often used with those who suffer from intense feelings, and they are effective in training patients to manage their emotions and reevaluate their position.
After cognitive and dialectical behavioural therapy, patients will have a more objective and constructive outlook on their addiction. Additionally, support groups and motivational interviewing are effective ways to consolidate your personal objectives.
By resonating with others in similar circumstances and openly discussing your motivations in life, they are useful to reinforce your personal objectives.
After rehab, which might last around 28 days, depending on the patient, you will undergo your treatment with more independence.
You will be fully equipped and educated to resume your life at home while preventing relapses. While it may seem daunting, you will still have access to rehab facilities in Croydon, such as support groups, therapy sessions, and aftercare programmes.
Call our 24-Hour Helpline: 0800 326 5559
The cost of a residential stay in rehab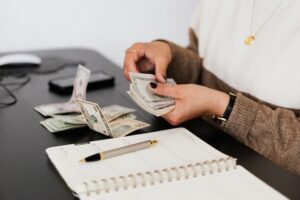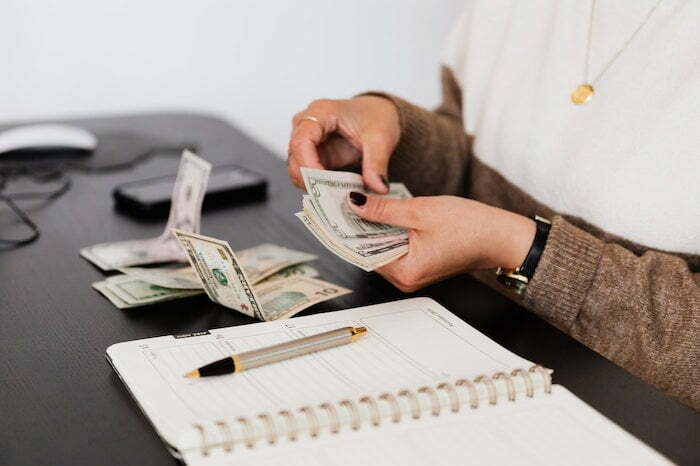 There is a huge range of therapies and support at a private clinic. This comes with a cost. There are a variety of rehab clinics in the Croydon area as well as further afield.
The options of differing levels of luxury offered means that a week at rehab can cost anywhere from £1000–£10,000.
Does health insurance cover addiction treatment?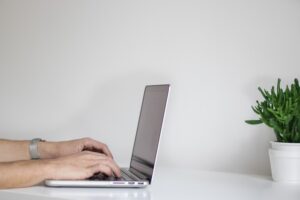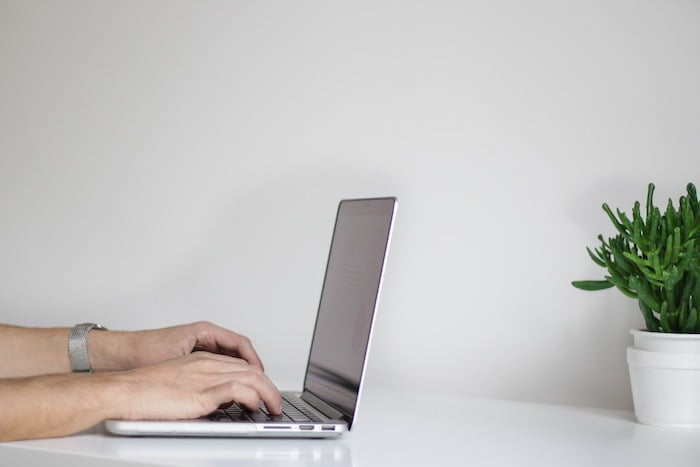 Lots of people have private health insurance through their place of work or that they have taken out as an individual. Many policies cover the cost of a rehab stay. To find out if yours does, check your policy paperwork.
Remember, if you do claim for a rehab stay through health insurance, then it will increase the overall cost of the insurance going forward.
Also, if you go through insurance provided through work, then you'll most likely be under obligation to admit that you're going to rehab to your employer.
Call our 24-Hour Helpline: 0800 326 5559
Can you get rehab paid through the NHS?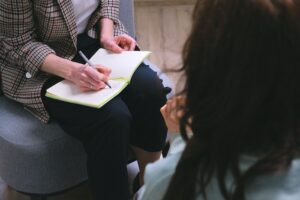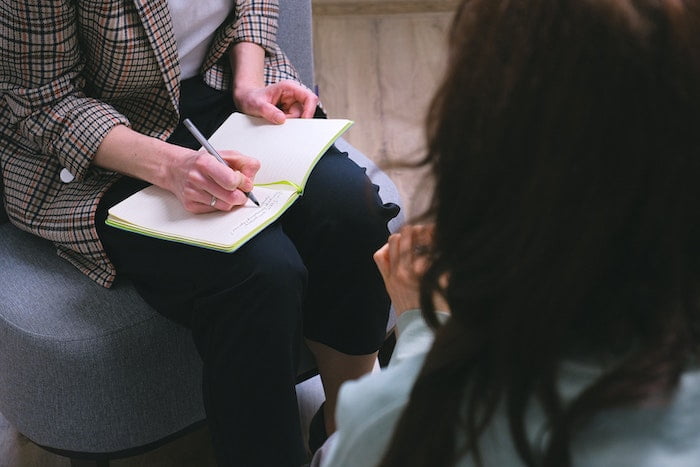 There is some government funding set aside to pay for people to go to a private clinic. As years have gone by, government funding in this area has reduced, meaning the amount available is very limited.
To gain access to it, you have to be in regular contact with drug and alcohol services and be able to show how committed you are to achieving sobriety. At this point, you can apply to the local council for funding.
The council receives many applications and will then decide who is to be granted the money. There are, sadly, long waiting lists because of how competitive places are.
Statutory-Funded Programmes for Addiction in Croydon:
Here is a list of organisations to find help for addiction.
1. Change Grow Live – Croydon
Address: 190 Church Rd, Croydon CR0 1SE
Telephone: 0300 123 9288
Website: https://www.changegrowlive.org/drug-alcohol-croydon/info
2. C
roydon Drug & Alcohol Action Team 
Address: 5 Mint Walk, Croydon CR0 1EA
Telephone: 020 8726 7750
Website: https://www.croydon.gov.uk/health-and-wellbeing/drugs-and-alcohol
3. Westminster Drug Project Ltd
Address: 50A Sydenham Rd, Croydon CR0 2EF
Telephone: 020 8662 4770
Website: https://www.wdp.org.uk/
You can also reach out to services and organisations such as Samaritans, Papyrus, Mind UK and Rethink Mental Illness.
Call our 24-Hour Helpline: 0800 326 5559
Private treatment: the length of time needed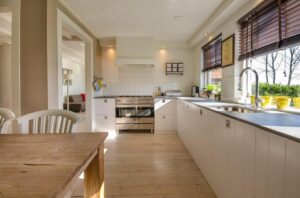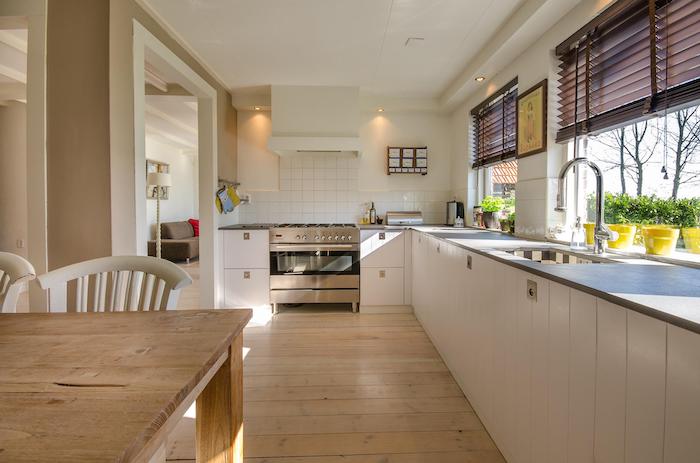 People enter rehab and stay for 28 days as a given. This is the amount of time needed to detox and to begin learning the techniques provided by addiction specialists to start managing cravings in a healthy way.
Some residents might enter for a seven-to-ten day detox. They are, however, advised to stay longer in order to begin psychological and emotional healing that is offered through the rest of the programme.
Call our 24-Hour Helpline: 0800 326 5559
Private services and government-funded; what's the difference?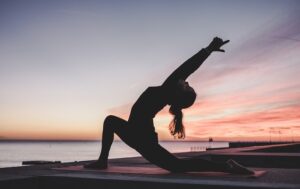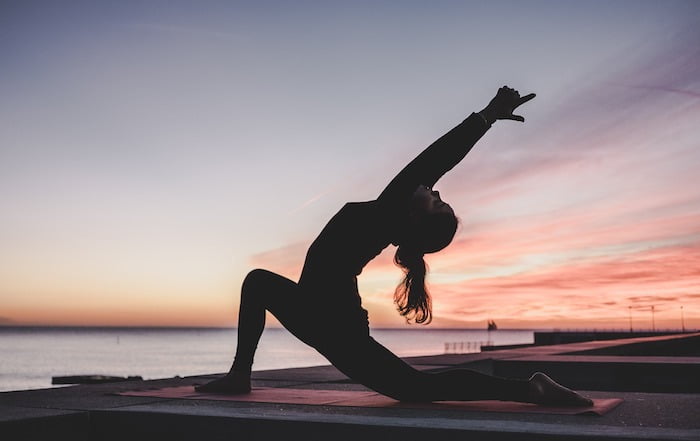 Government-funded services are those local drug and alcohol services that exist in most communities throughout the UK. There is usually a centre where anyone with a substance misuse problem can go to get advice, input, and support.
A schedule of groups will be in places such as SMART Recovery or 12 Step. There might be some space for one-to-one counselling with a drug and alcohol worker as well.
Private clinics offer a range of top-standard therapies, including psychological and alternative, from specialist workers.
There are also physical activities people can take part in (such as yoga or equine therapy), which offer new ways to explore the mind, body, and surrounding environment.
Call our 24-Hour Helpline: 0800 326 5559
Inpatient and outpatient services; what does this mean?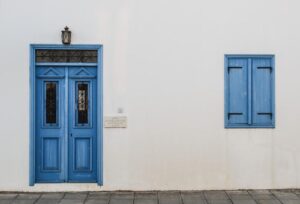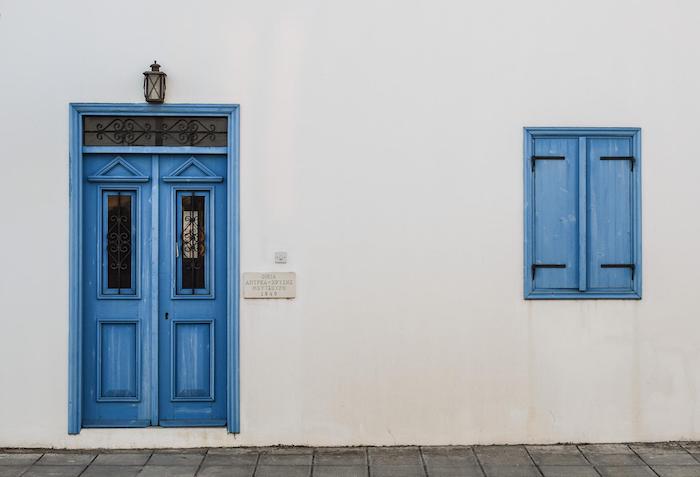 Government-funded services are outpatient services meaning that you live at home and go to the clinic when you have an appointment or want to attend a group.
Private clinics where you go to stay as a resident for a period of time are known as inpatient services because you're treated throughout the days while remaining on-site 24/7.
Call our 24-Hour Helpline: 0800 326 5559
Alcohol detox and rehab in Croydon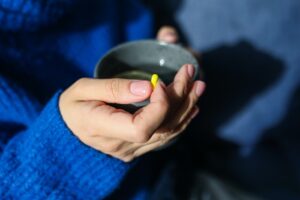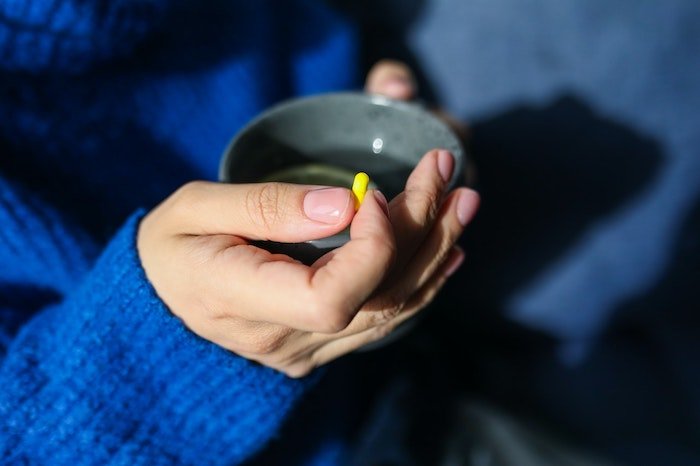 Alcohol causes physical and psychological addiction. When you enter a drug and alcohol rehab in Croydon, it starts with a detox.
The detox is guided by a doctor who will prescribe a medication like Librium to ensure the withdrawal symptoms are as easy to face as possible.
Withdrawal from alcohol includes:
Body tremors
Sweating
Confusion
Sickness and diarrhoea
Nightmares and sleep disturbance
Seizures
The detox lasts up to ten days, depending on the severity of the dependency. After this, you begin other treatments.
Psychotherapy is paramount as you'll learn what is happening when you crave, where this feeling stems from, and how to face it in a healthier way.
You'll also spend time doing activities with other people who have drinking problems. You'll share experiences and draw on each other's power and conviction to heal.
Call our 24-Hour Helpline: 0800 326 5559
Rehab for cannabis in Croydon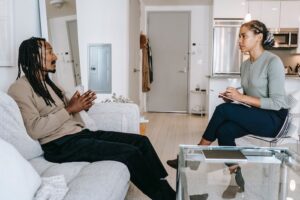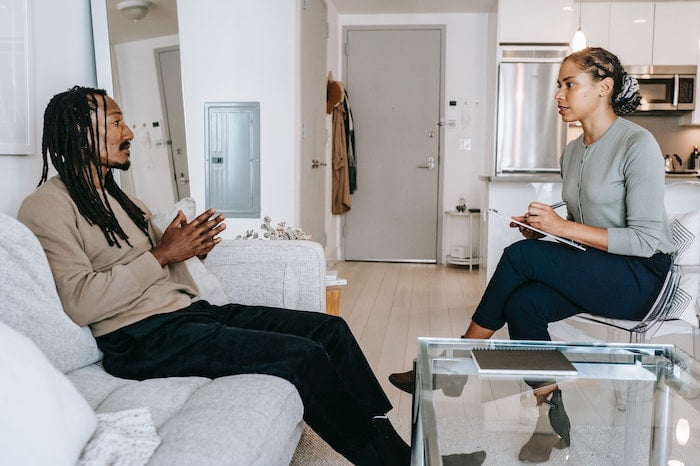 You can enter a drug and alcohol rehab to be treated for cannabis addiction. Many people begin using cannabis socially or perhaps as they feel it helps them to relax or sleep.
Sadly, THC strains have a seriously detrimental effect on the psychoactive system, especially for people who might be predisposed to mental health disorders. THC strains are illegal in the UK.
Side effects of cannabis use include:
Confusion and impaired memory
Sleep disturbances
Fluctuations in appetite
Metabolic disruption
Illnesses related to inhaling toxic chemicals in cannabis as well as tobacco
At rehab, you'll be guided to understanding new ways of living and motivating yourself without using the substance. You'll learn techniques to manage your mental health and reactions to distressing events.
With a staff member, you'll start to plan a life where you focus on health and any interests you have so you can find pleasure in positive activities.
Call our 24-Hour Helpline: 0800 326 5559
Rehab for heroin in Croydon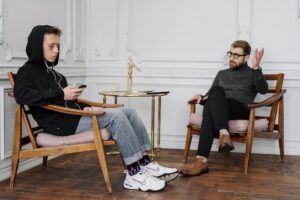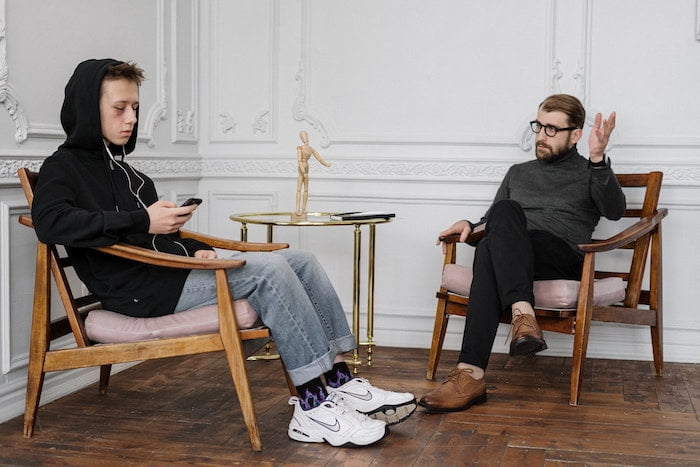 If you have a heroin problem, you'll have both a seven-to-ten-day detox and a therapy programme. The detox begins as soon as you enter rehab. Clinical staff will administer medication such as Subutex , which makes the withdrawal easier.
Withdrawal from heroin includes the following symptoms:
Tremors
Sweating
Sickness and diarrhoea
Confusion and hallucinations
Pain in the muscles and bones
Heroin addiction is often thought of as an addiction linked to emotional pain. It's an opiate which reduces the experience of pain and fills people with a deep euphoria.
Many people who enter treatment will be supported through therapies such as Dialectical Behavioural Therapy (DBT), which support them to face uncomfortable memories and thoughts they might have, as well as emotional pain they might be carrying in the body.
Activities such as mindfulness, reiki, and art therapy will offer new ways to experience the body peacefully and express the self safely.
Call our 24-Hour Helpline: 0800 326 5559
Rehab for cocaine in Croydon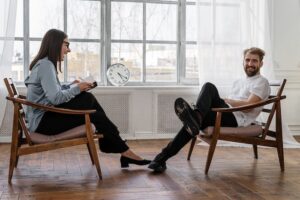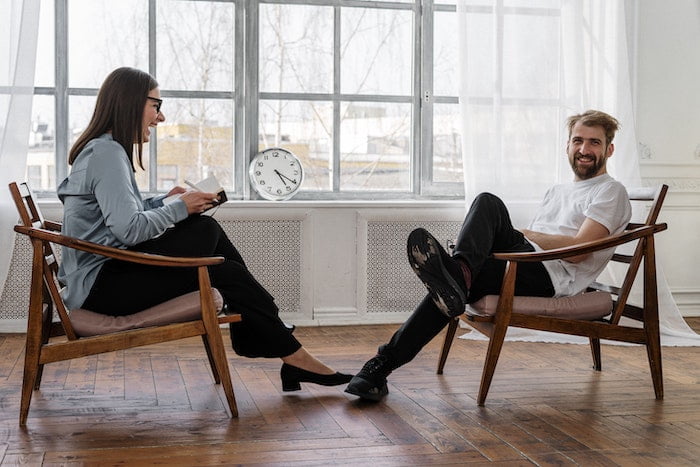 When people have developed a cocaine addiction, it impacts the brain compelling them to return to the substantial time and again.
Although this is usually considered a psychological addiction, many users feel it has physical effects during withdrawal. This can be very uncomfortable.
Cocaine causes depression, anxiety, and suicidal ideation for many users. Regular use also increases the risk of physical diseases.
At rehab, you'll be supported through counselling to explore how triggers impact you. There will be education on how the substance negatively affects you and others around you.
Cognitive Behavioural Therapy(CBT) will offer an understanding of how closely linked your mind, thoughts, and behaviours are.
Staff will help you unravel the way the brain pushes behaviour to use cocaine, and together you'll develop new strategies to use to override unhealthy addictive behaviours.
Call our 24-Hour Helpline: 0800 326 5559
How does treatment differ if you have a dual diagnosis?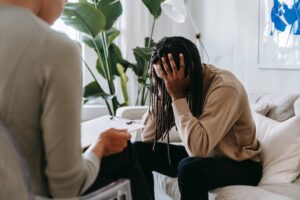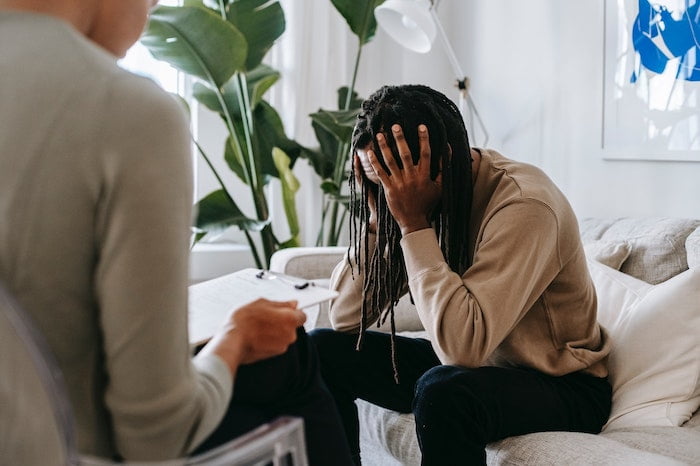 If you receive a dual diagnosis, it means that you have both a mental health condition as well as an addiction.
It's not unusual for this to occur for rehab residents. Many with addictions develop mental health issues because the chemicals in their brain are unbalanced, and it affects perception, emotions, and thoughts.
Also, people with mental health conditions sometimes turn to drugs and alcohol to try and make themselves feel better. This can obviously lead to an addiction when it's done often.
A dual diagnosis is helpful for professionals as then they can treat your addiction in light of the mental health condition. They'll provide support for both where possible.
Call our 24-Hour Helpline: 0800 326 5559
How will I be supported around relapse?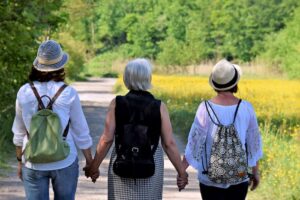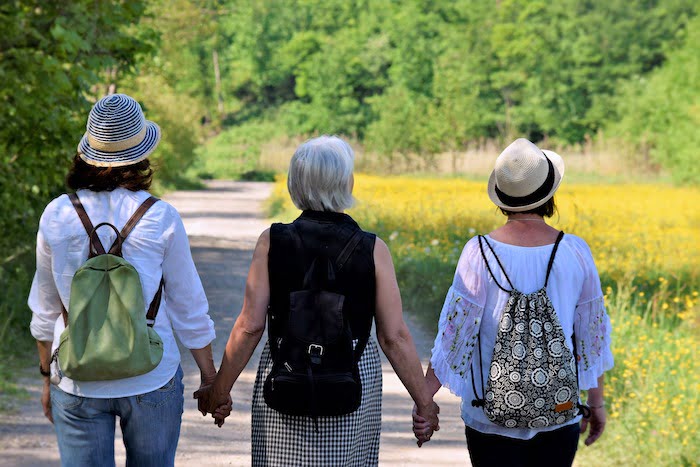 Private clinics often offer an aftercare programme which includes a relapse prevention plan. You'll have discussed this openly and in-depth during your stay.
This is important as it's what you'll come to rely on when you're faced with difficult moments outside of rehab.
The relapse prevention plan will outline what to do when you crave. There will be techniques you used at rehab, such as pausing and breathing, identifying the trigger and then another go-to healthy response.
Your plan will also outline organisations, people, and activities you can contact or take part in that will get you through the moment in a positive way.
The relapse prevention plan will also very clearly state what to do in the event of lapse and relapse in order to stay as safe as possible and so you can jump back towards sobriety as soon as possible.
Call our 24-Hour Helpline: 0800 326 5559
Who can I speak to after rehab?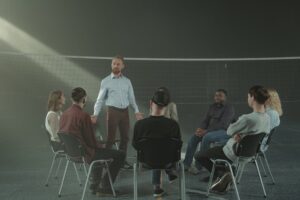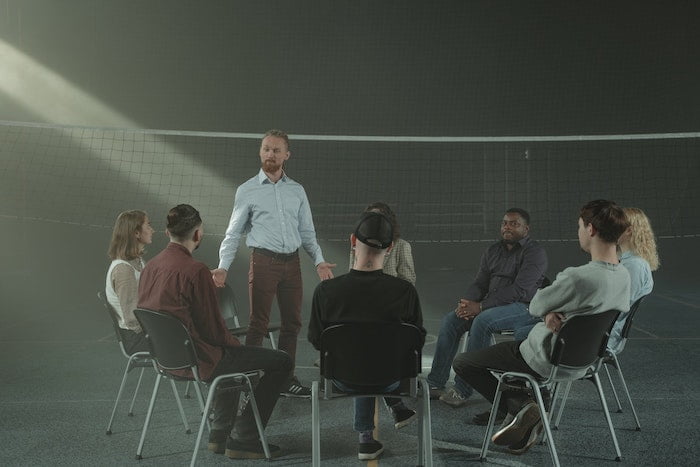 After you have left a drug and alcohol rehab in Croydon, you might feel good for a few weeks or a month or two and become more confident in your ability to stay sober.
As great as this is, it's also a time people might relapse because they might put themselves in a situation where the substance is. Addiction means that it's likely to be very hard for a very long to be near the substance without using it.
Knowing things like this is important. Being in contact with organisations that offer lighter support can be really helpful.
After rehab, you can connect with:
Find your local Alcoholics Anonymous and Narcotics Anonymous groups today. For cocaine addiction, look for Cocaine Anonymous groups.
You should also check the SMART Recovery website for group meetings in your area, as well as the NHS website for further support.
Call our 24-Hour Helpline: 0800 326 5559
Contact OK Rehab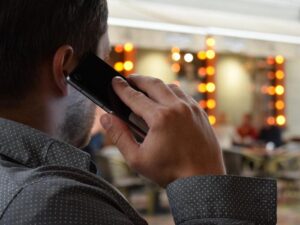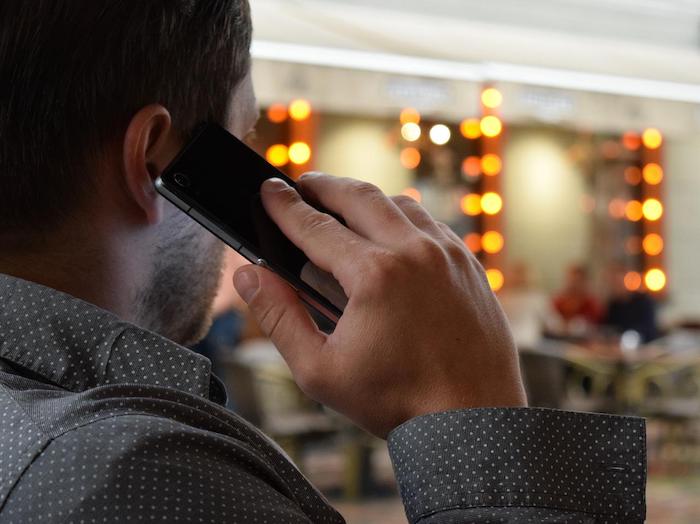 If you are concerned that you may be battling an addiction and you seek drug and alcohol rehab in Croydon, contact us today. At OK Rehab, you can discuss your personal requirements, and we can identify the most suitable and optimal rehab for you.
You can contact us by calling 0800 326 5559. By speaking to a member of our team, you can discuss your options free of charge.
Call our 24-Hour Helpline: 0800 326 5559
Rehab Recovery offers addiction support across London, including Sutton, Bromley, Wimbledon, Biggin Hill, Epsom, Orpington, Greenwich, Kingston upon Thames, and more.