Drug & Alcohol Rehab in Fareham
If you've ever experienced an addiction to drugs to alcohol, or know someone who is currently suffering, then you'll know how difficult it is to admit that you need help.
Unfortunately, lots of people still avoid getting help as they're worried and anxious about what treatment might involve. On top of this, finding the right kind of help is also just as difficult.
This often delays people from getting the help they need, and over time their addiction and consequential health concerns only become worse and more serious.
If you can resonate with this, or know of someone who could, then you should seek help at OK Rehab today.
Our team members are dedicated to getting to know you and your addiction properly so that we can advise the right kind of help for you.
We start with an initial consultation phone call, where we will ask you questions about your addiction and your current issues. This then informs our decision, and we'll then be able to recommend the very best places that will suit your needs.
The longer you leave it, the worse it will get. So, get in touch with OK Rehab today and get the treatment that you deserve.

You can visit us online at www.okrehab.org or give us a call at 0800 326 5559.
The Importance of Attending Rehab and the Difference it Could Make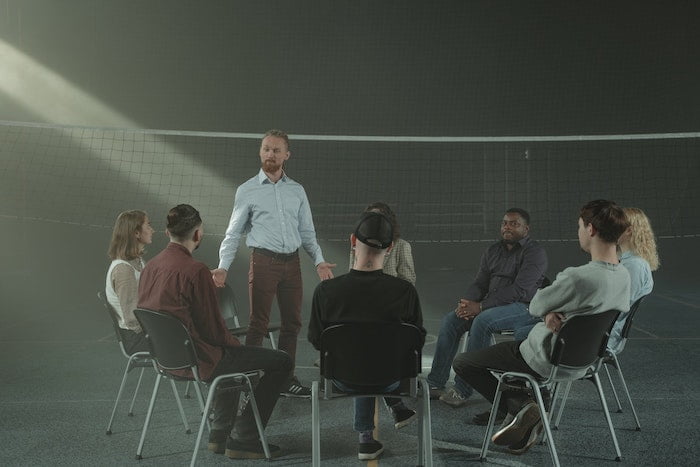 We don't need to tell you that if you're suffering from an addiction to drugs or alcohol, then attending rehab is important.
Without it, your addiction and the subsequent side effects will only worsen.
If you suffer from a long-term addiction, then you're most likely already experiencing the horrendous mental health issues that come with it.
This will continue to make your life unbearable, difficult and ever-challenging.
Whether you're ready to admit that you've got a problem, or feel like you won't be ready to do that for a while; you will know in your heart of hearts if you have a problem with drugs or alcohol.
It's important to remember that it's never too late, or too early to seek help.
At rehab, one of the first steps that are required to take is detox. This is where your body will completely withdraw from the addictive substance.
Although many people might feel anxious about detoxification and undergoing the consequential withdrawal symptoms, it's one of the most important steps that you can take.
Once you've attended rehab, many aspects of your life will feel like you are getting back on track.
You'll be able to maintain healthy relationships once again, hold down a job, and find yourself in a much better, healthier and more productive mindset than before.
To skip the long waiting lists, get in touch with OK Rehab today and speak to a member of our team.
When Do You Know if You're Ready for Rehab?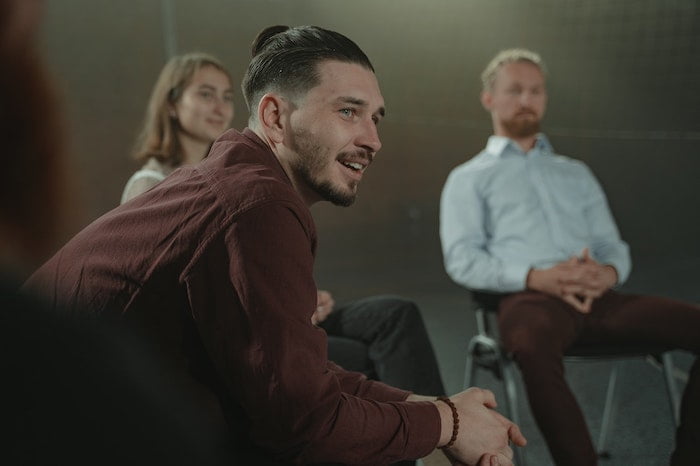 It's important to understand that to get help and attend rehab, there is no right or wrong time.
You can never be too early, or too late to start your journey to recovery.
Due to the media, films and tv, many people often believe that to attend rehab, you have to be an addict for many years.
This is a very unhealthy and quite frankly, wrong and negative stigma to have, as it prevents many people who would benefit from rehab from getting help.
The reality is that rehab is, and should be available for anyone who suffers from a drug or alcohol addiction, whether that be a severe or mild addiction.
Depending on the severity of your addiction, you might be recommended different forms of treatment, which differ in their length and strength.
It's important to remember that when you attend rehab, all treatment and therapy will be recommended to your needs, your addiction and your situation specifically.
It doesn't matter if you've been addicted to drugs and or alcohol your entire life and you're only just seeking treatment now, your chances of recovery all depend on your willingness to recover.
How to Decide if Outpatient or Residential Rehab is Best for You?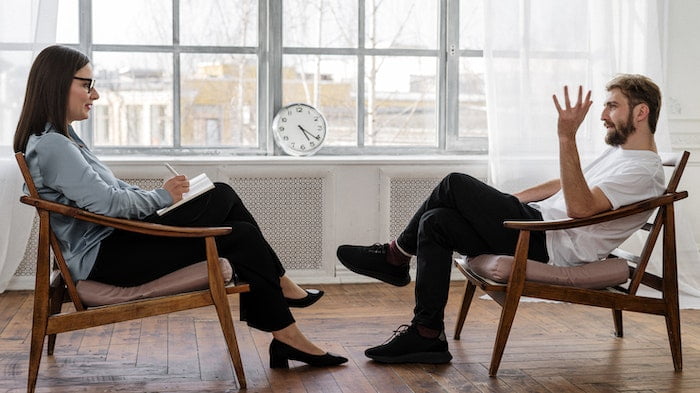 Deciding whether outpatient or residential rehab is right for you is one of the biggest decisions to make when considering rehab.
The decision will depend on several factors such as your addiction to drugs or alcohol, how long you've been addicted, your day-to-day needs and whether or not you have anyone who relies on you at home.
When it boils down to it, several factors will help influence the decision.
For example, if you've only been addicted to drugs and or alcohol for a short space of time, have dependents who rely on you and are still able to maintain healthy relationships and hold down a job, then you will likely be recommended to attend outpatient rehab.
However, if the individual has been addicted to drugs and or alcohol for a prolonged period, then they'll likely be referred to inpatient, residential rehab.
Regardless of which type of rehab you choose, you will receive a wide range of treatment options such as detoxification, group therapy, private therapy and CBT (cognitive behavioural therapy).
There might also be an opportunity to receive family or relationship therapy to better prepare you, your family and your loved ones for life after rehab.
Receiving ongoing treatment might also be needed for you to maintain your sobriety, and this will be recommended if it's felt necessary.
This ongoing treatment might involve group therapy and support groups such as AA.
Although many people might dismiss the importance of aftercare services, they are one of the most important things you can do to maintain your recovery and make sure that all of your hard work at rehab hasn't gone to waste.
If you're unsure of where to start, start thinking about what might be triggering your emotions, and what kind of therapy you think would benefit you the most.
Try and think about whether or not you could stay disciplined enough to attend outpatient rehab, or if you think that you would benefit from the discipline and routine that inpatient, residential rehab would provide.
How to Find the Right Treatment and Rehab Centre in Fareham?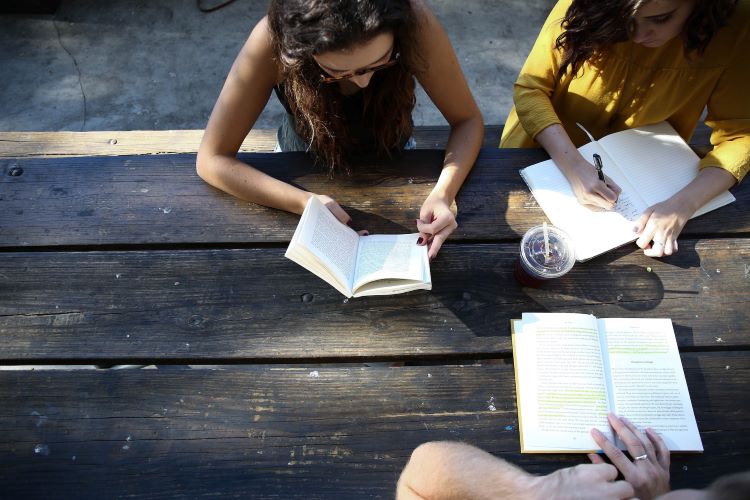 OK, Rehab is here to help you find the right rehab centre and treatment that's available to you in the Fareham area.
We make the process as simple as we possibly can by getting to know you and your addiction. We only recommend what we truly believe will help.
By recommending the right places and treatment options for you, you'll feel much more confident entering the rehab process knowing that your decision is the right one.
By speaking to our team today, you'll be able to skip the long waiting list and get help right away.
Whilst waiting to be admitted, you'll also be able to receive care and support from OK Rehab in the meantime, helping you overcome any doubts, nerves or cold feet.
You'll feel supported and informed by our advice and recommendations. You'll also feel calmer knowing you're receiving the best care and support in Fareham.
There's nothing to wait for. If you're suffering from an addiction, then you should get in touch with a member of the OK Rehab team today.
Statutory-Funded Addiction Programmes Near Fareham
Here are a few options near you.
1. One Song Therapy
Address: Lynden Cl, Fareham PO14 3AL
Telephone: 07411 450950
Website: http://www.onesong.org.uk/
2. Inclusion
Address: Fareham Health Centre, Civic Way, Fareham PO16 7ER
Telephone: 03001 240103
Website: https://www.inclusion.org/
3. ARC
Address: 54 Northern Rd, Cosham, Portsmouth PO6 3DP
Telephone: 02392 -378726
Website: https://arcproject.org.uk/
In addition to this, there are more helplines such as Mind UK, YoungMinds, Rethink Mental Illness, Samaritans, Papyrus and SMART Recovery that will also help with your recovery.
Alternatively, find an Alcoholics Anonymous, Narcotics Anonymous or Cocaine Anonymous near you. The NHS are also there to help you.
Get in touch with us by visiting us online at www.okrehab.org or by calling us on 0800 326 5559 and speak to our friendly team.
As discussed above, it's never too late or too early to get help.
At OK Rehab, we believe that everyone deserves a second chance. So, take the first steps to recovery today.
We offer services across Hampshire, including Alton, Brockenhurst, Burley, Eversley, Fareham, Farnborough, Hamble, Hythe, Kingsclere, Langley, Mottisfont, Petersfield, Portchester, Portsmouth, Ringwood, Romsey, Southampton, Southsea, Stockbridge, Swaythling, Tadley, West Town, Whitchurch, Whiteley and more.