Drug & Alcohol Rehab in Hereford
Even in 2021, there is still so much stigma attached to addiction. However, it is important to know that if you are struggling with addiction issues, you are certainly not alone.
In Hereford, nearly 50% of the assaults that occur are related to alcohol use. Nothing good comes from addiction.
It can lead to aggression, unemployment, crime, and even death. Recovery, on the other hand, paves the way to freedom. OK Rehab is here to tell you exactly how you can access recovery through our excellent helpline.
Get alcohol and drug rehab in Hereford for a variety of addictions including binge drinking, alcohol addiction, benzodiazepine addiction, Buprenorphine addiction, cannabis use disorder, crack cocaine addiction, ketamine addiction, opioid use disorder, heroin addiction, cocaine dependence or cocaine addiction, any physical dependence or codependency, substance use disorder, and behavioural addictions such as gambling addiction and eating disorders.
To begin your recovery journey today, call our 24-Hour Helpline: 0800 326 5559
Drug and alcohol statistics in Hereford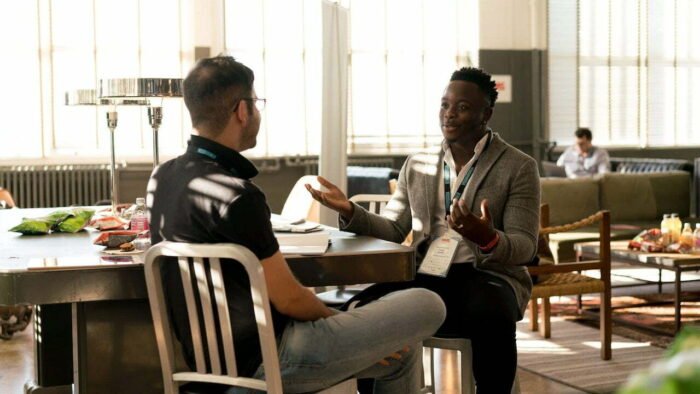 Sadly, the area of Hereford is no stranger to drug and alcohol addiction, like most cities in the UK. In the West Midlands alone, the number of drug-related deaths has a reached record high in recent years.
If you are struggling with substance abuse and don't know where to turn, consider drug and alcohol rehab in Hereford.
According to statistics from the National Drug Treatment Monitoring System, the number of children living in the Hereford area who are able to access addiction treatment has fallen to its lowest. This means that those who need treatment can't receive it.
This is mostly due to a lack of government funding for free NHS services. For this reason, we advocate for those who require addiction treatment, to opt for it through private sources.
At OK Rehab, we understand that anyone from any walk of life can be affected by addiction. If you are ready to make a change in your life and want to recover safely, call us today on 0800 326 5559.
What is an addiction intervention?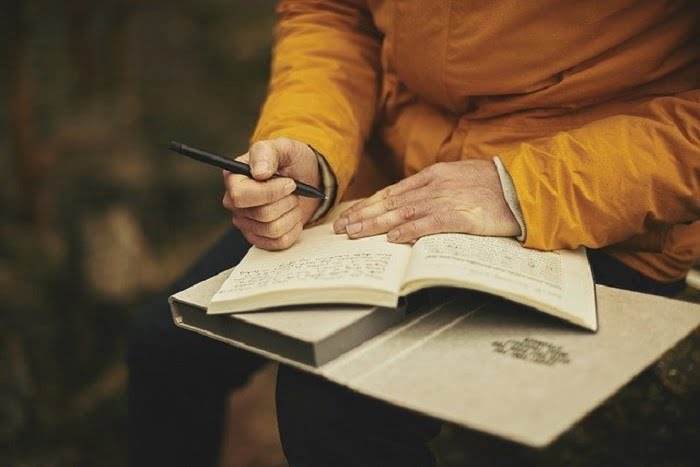 An addiction intervention is a carefully planned event in which the friends and family of an individual with substance use disorder confront their loved one.
Whilst this can feel like a daunting process, interventions help to bring about effective and long-lasting change.
Using the services of a professional interventionist, you can begin to help your friend or loved one access the best type of addiction treatment in Hereford suited to their needs. Interventions, when planned exactly, can promote immediate change.
They often give the individual in question, the chance to seek help and look at the effects of their substance use, not only on themselves but on those around them.
If the professional interventionist you hire believes that an old-school, traditional style confrontation is unlikely to work, they will recommend a variety of alternative methods such as CRAFT.
CRAFT is an acronym for Community Reinforcement and Family Training. It is a science-based approach that helps families understand more about addiction and how they can help their loved one.
Its foundations lay in positive reinforcement and rewarding behaviour that avoids addictive behaviour.
For more information on hiring a professional interventionist in Hereford, call our helpline team today.
How will I know if I'm addicted to drugs or alcohol?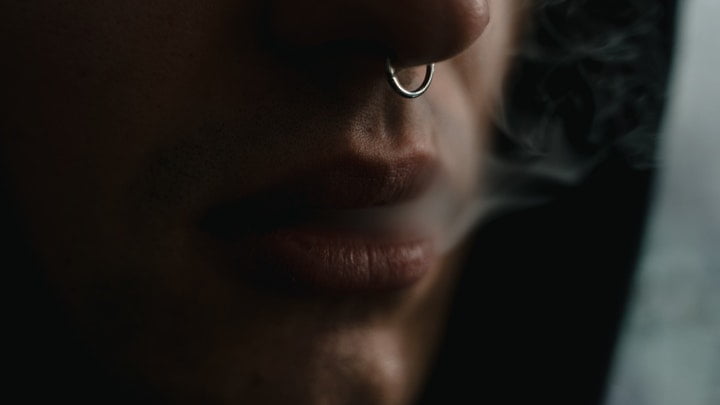 Addiction is a very complex disease, and it can be incredibly difficult to gauge the severity of your issue without the assistance of a medical professional in Hereford.
Lots of people who begin to abuse drugs recreationally often believe they have a hold on their consumption and can stop whenever they want.
This is also known as denial and can be very dangerous as you continue to place your physical and mental health in danger.
Addictions, specifically alcohol use disorder, are often diagnosed through something called the CAGE questionnaire.
The questions of the CAGE questionnaire are:
Have you ever felt you needed to Cut down on your drinking?
Have people Annoyed you by criticizing your drinking?
Have you ever felt Guilty about drinking?
Have you ever felt you needed a drink first thing in the morning (Eye-opener) to steady your nerves or to get rid of a hangover?
If you are worried about your consumption but are unsure if it is categorised as addiction, we still urge you to reach out. Seeking help immediately can stop a severe addiction from developing.
Acknowledging your problem is the first step and we promise that things can only get better from here. With our support, you can begin to enter recovery safely in Hereford.
How much does drug and alcohol rehab in Hereford cost?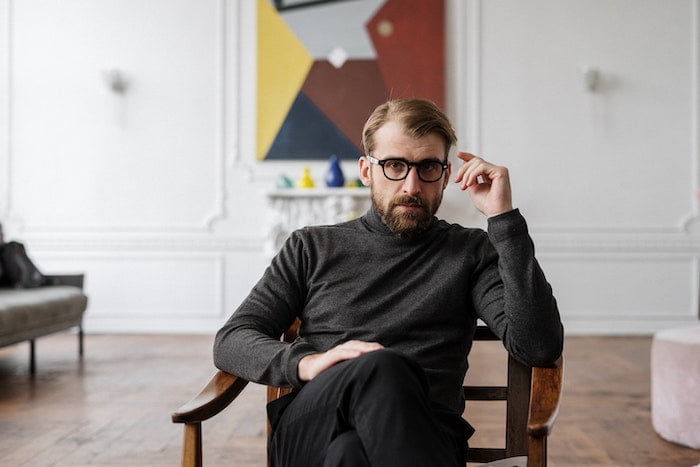 The price of your rehabilitation programme in Hereford depends on the kind of treatment you opt for: inpatient or outpatient.
At OK Rehab, we want our clients to understand that addiction treatment doesn't have to be unaffordable. Instead of rehab being out of your budget, we work hard to recommend local clinics with treatments suited to your finances.
Inpatient treatment is most typically accessed through private healthcare providers. This makes it more expensive than outpatient treatment which is usually provided for free through the NHS.
Though through our services, we can also provide swift admission to an outpatient treatment programme in Hereford instead of placing you on a waitlist.
Inpatient treatment usually begins at around £495 per day. This is equivalent to around £14,000 for a 28 to a 30-day stay. If this isn't suitable for you, there are other options and facilities in Hereford that cost anywhere from £1000 a week, making treatment more affordable.
It is important to research and compare the prices of treatment before committing to a residential programme. For help with this, choose OK Rehab today.
To begin your recovery journey today, call our 24-Hour Helpline: 0800 326 5559
Will my treatment programme in a Hereford rehab clinic be covered by my health insurance?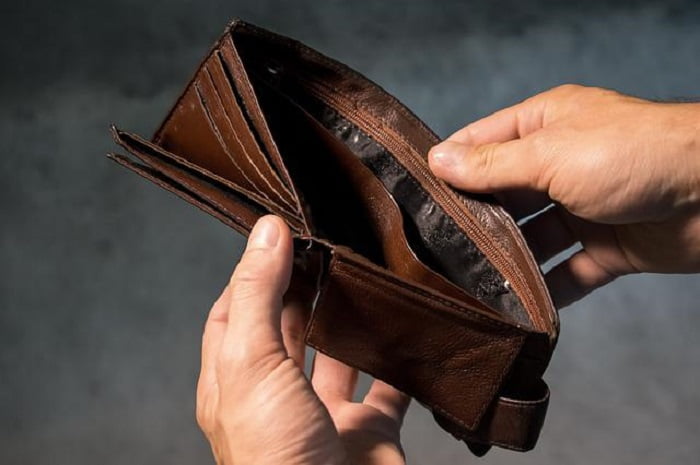 Fortunately, many health insurance providers in the United Kingdom cover treatment for many different illnesses. More often than not they also include the covered cost of treatment for addiction via a residential rehabilitation programme in Hereford.
More specifically, health insurance that covers addiction treatment typically covers detoxification programmes, therapy, boarding costs, and aftercare too.
While most healthcare providers now cover the cost of addiction treatment it is always worth checking your personal cover and policy to understand what it is included.
Some employers offer health insurance as a work benefit; however, the terms of these policies often include that you enclose details of your addiction to your employer.
For some people, this can be an uncomfortable conversation therefore they choose to fund their addiction treatment themselves or through the assistance of family.
For more information, we recommend you speak to your healthcare provider to see if they will cover the cost of treatment in Hereford. From here, reach out to our team who can provide bespoke assistance.
Is rehab available through the NHS?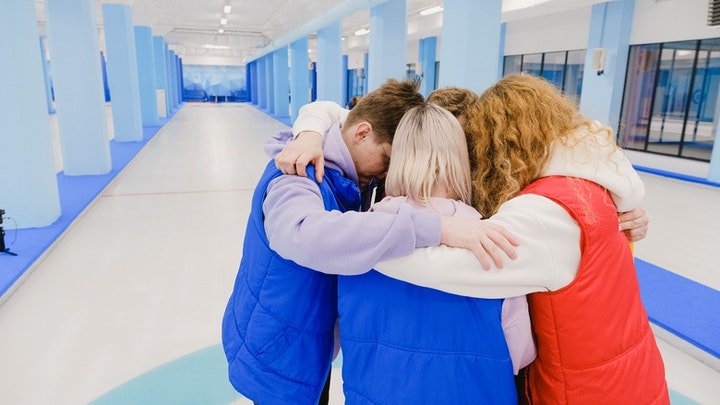 In short, yes, although we prefer patients to be fully informed about why NHS treatment isn't always the best solution.
Whilst NHS treatment is certainly effective for some residents in the Hereford area, a private drug and alcohol rehab often gives much more effective results, especially for those with severe addictions.
Many people are under the impression that they can enter a residential facility immediately, courtesy of the NHS. Sadly, this is untrue.
The NHS offers very few residential places which means it can be stressful trying to secure a placement. Often patients are asked to provide evidence of funding applications from their local council, in this instance, Hereford council, to show that they are actively looking for funding.
At OK Rehab, we believe this is a big ask for those in the depths of addiction and can cause them to spiral.
Some free and NHS-run treatment services in Hereford include:
1. Turning Point Herefordshire
Address: Beaumont House, 1 Offa Street, Hereford, HR1 2LH
Telephone: 0300 555 0747
Website: https://www.turning-point.co.uk/services/herefordshire
2. CAMHS Herefordshire
Address: Benet Building, Ruckhall Lane, Belmont, Hereford, HR2 9RP
Telephone: 01432 220450
Website: https://www.hacw.nhs.uk/services/service/child-and-adolescent-mental-health-service-camhs-herefordshire-141/
3. Change Grow Live Gloucestershire (Closest available service)
Address: 41-43, Imperial Chambers, Longsmith St, Gloucester GL1 2HT
Telephone: 01452 223014
Website: https://www.changegrowlive.org/drug-alcohol-recovery-service-gloucestershire/gloucester
Other organisations that can offer you help for free include NHS Foundation Trust, Turning Point, We Are With You, National Association for Children of Alcoholics, Change Grow Live, Al-Anon and Alateen.
Rehabs and organisations are advised by the American Society of Addiction Medicine and the National Institute for Health and Care Excellence so you are in safe hands with person-centered care.
You may also be offered sober living houses as part of your aftercare after you leave rehab in order to help you maintain your sobriety and help with relapse prevention.
How long will my rehabilitation programme last?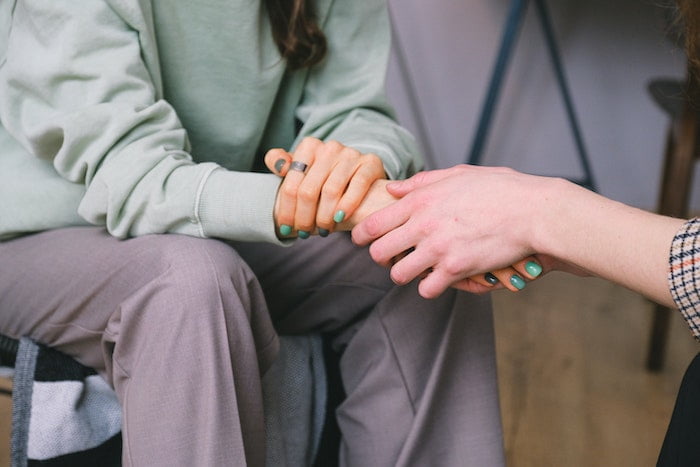 At a private drug and alcohol clinic in Hereford, the length of your programme will depend on the kinds of treatment required.
If you are facing a severe addiction, staff will most likely advise you to stay in rehab for a month or longer.
Most clients stay for around 28 days as this is seen as the minimum necessary time to overcome both physical and psychological addiction. Through a combination of detoxification and therapy, you can return home ready to face a new chapter.
Types of therapy that you might be able to access at a private rehab include Acceptance and Commitment Therapy, acupuncture, art therapy, cognitive behavioural therapy, dialectical behaviour therapy, drama therapy, Eye Movement Desensitization and Reprocessing, group psychotherapy, motivational therapy, Rational Emotive Behavior Therapy, brief intervention, contingency management, coping mechanisms work therapy, equine therapy, family therapy, group therapy, individual therapy, mindfulness, motivational interviewing, music therapy, and talking therapies.
Others, however, stay in a residential rehab or outpatient treatment for around a year. This is a major benefit to private treatment and can help you access the high-quality of care you need.
For those who want to complete a Hereford-based detox programme only, rehab will last for around 7-10 days.
For a more personalised estimation of the length of your stay at a rehab centre in Hereford, contact our team and begin your pre-admission assessment today.
Stages of alcohol detox
Alcohol dependence can be confirmed fast and efficiently using the Alcohol Use Disorders Identification Test, DSM-5 or CAGE questionnaire.
Dependent drinkers will have built up a strong tolerance to alcohol, and experience unpleasant withdrawal symptoms (alcohol withdrawal symptoms) or alcohol withdrawal syndrome when they stop drinking, so these symptoms need to be managed carefully.
To ensure that the risk of seizures is curtailed our medical team prescribe patients with Chlordiazepoxide, brand name Librium, as they undergo detox as this has been proven to offer more protection against the risk of seizures.
A medically-assisted detox (alcohol detox) is needed in order to try to prevent the effects of alcohol, including encephalopathy (Wernicke encephalopathy) and delirium tremens.
To begin your recovery journey today, call our 24-Hour Helpline: 0800 326 5559
What are the differences between private and NHS treatment?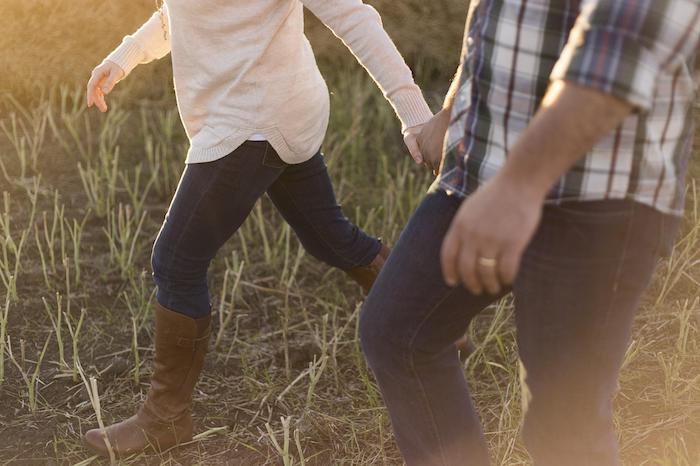 As mentioned above, NHS treatment is free. This is compared to private treatment in Hereford that has associated costs.
However, the cost of private rehab helps to fund a swift admission for all patients and ensures you receive access to bespoke services in Hereford at all times.
With private treatment, you can decide if you would prefer a single or dual occupancy room. You will also benefit from laundry and nutritious meals all provided for you under one roof.
The team at your chosen private facility in Hereford will be exceptionally qualified and can help to provide dual diagnosis treatment to support any co-occurring mental health disorders such as depression, post traumatic stress disorder (PTSD), bipolar disorder, borderline personality disorder, obsessive compulsive disorder (OCD) or schizophrenia and anxiety. In comparison, this level of care is unmatched by the NHS.
So, whilst it may seem like the simple route to turn to NHS treatment, we recommend speaking to our team to find out more about what treatment options suit your criteria.
Private treatment also includes bespoke therapy sessions that are a combination of traditional and holistic practices. To heal physically, emotionally, and spiritually, we recommend seeking treatment through a private drug and alcohol rehab in Hereford.
What is the difference between inpatient and outpatient treatment?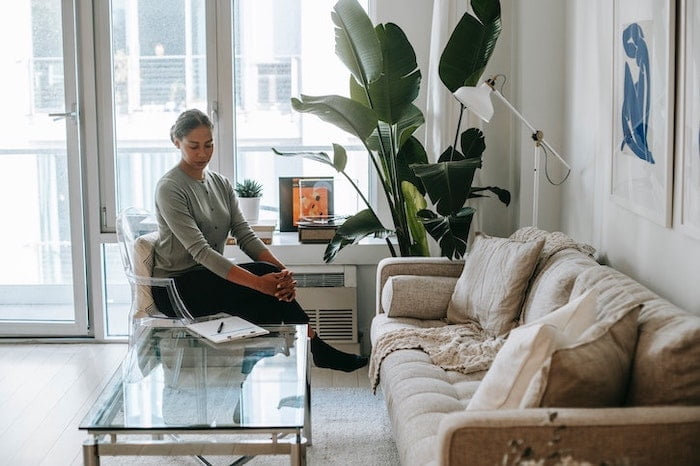 For those unfamiliar with rehabilitation and addiction treatment, the various forms of treatment can be overwhelming.
At OK Rehab, we want to make things as easy as possible for you during this challenging time so have broken down the two most popular forms of treatment in Hereford below.
Inpatient treatment also referred to as residential treatment, involves moving to a residential facility to complete treatment. Whilst this can seem like a huge change, it often boasts the highest recovery efforts.
This is because all triggers and associations found in the home are replaced by a neutral, calm environment. Trained staff are also on hand at all hours of the day to help you, and as mentioned above, all amenities are provided.
The major difference between inpatient and outpatient treatment is that inpatient treatment requires you to temporarily move out of your home and into a facility in Hereford.
Whilst this can seem like a big commitment, it can prove very effective if you are invested in recovery. If you are not fully invested in receiving treatment, you could end up leaving treatment early which could pose a threat to your health.
In this case, it is important to fully understand why you want to recover. Recovery motivations must start within yourself, not your friends or family.
Outpatient treatment is a more flexible treatment method and allows you to continue living at home. This means that you could even detox at home, with medical support, if staff believe it to be safe enough.
Outpatient treatment also costs less than inpatient rehab though we must remind you to put yourself first during this time and not the cost of treatment. Although rehab can seem like a huge investment, think of how much money your future self would spend trying to consume drugs or alcohol.
This form of treatment is great for those with mild addictions as they can continue in their recovery by visiting a treatment centre in Hereford for therapy sessions around 10-12 hours each week.
These sessions help to keep motivation high and allow you to explore the reasons behind your addiction as well as learn more about drug abuse through workshops. Many facilities also run workshops on employment and offer financial support for life after treatment.
If you are unsure which form of treatment is likely to benefit you the most, we recommend reaching out to our team who can discuss more details of your addiction.
To begin your recovery journey today, call our 24-Hour Helpline: 0800 326 5559
Detoxing in Hereford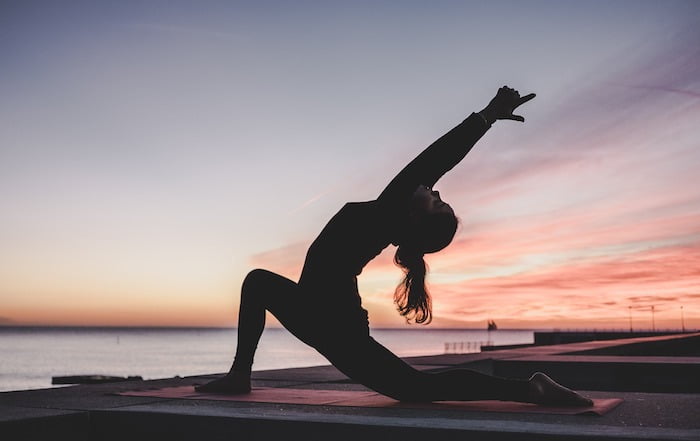 Detoxing at a drug and alcohol rehab in Hereford will most likely be the first step in your treatment programme.
Detoxes, whilst they can be unpleasant, allow the body to safely withdraw from its dependency on illicit substances. Toxins are drawn out safely over a certain period with 24/7 supervision from an experienced clinical team.
This team can also prescribe medication such as Librium which helps to ease alcohol withdrawal symptoms and anxiety. Detoxing at a facility in Hereford is far safer than attempting it at home.
At-home attempts are also known as going 'cold turkey' and occur when an individual believes they can stop all substance consumption without medical help. Whilst this may seem like a cheaper alternative to seeking professional help, it can place your life in fatal danger.
If unmanaged, withdrawal symptoms can quickly develop into life-threatening illnesses. This is why we advocate for all clients who want to overcome their dependencies to do so in a designated Hereford-based clinic or through a specialised home detox.
Once your detox programme is complete you can begin therapy and start to attend workshops such as relapse prevention. Combined, these treatments help to shape the future of your recovery.
Rehab for Cocaine Addiction in Hereford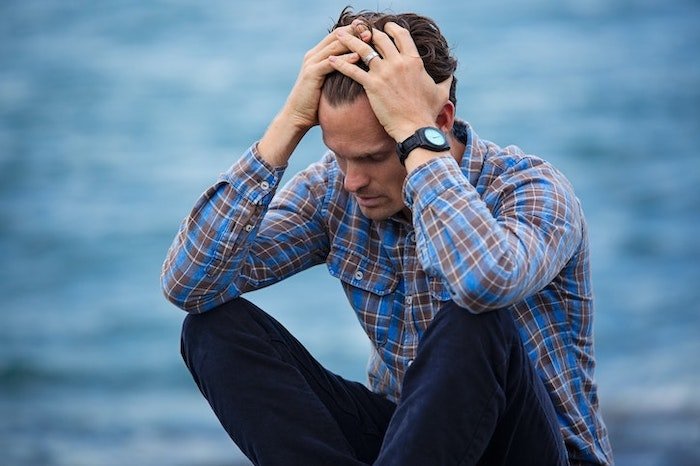 Cocaine doesn't require daily consumption in order to cause addiction. Due to its highly addictive nature, just regular use of cocaine can cause a severe dependency to form.
Although cocaine isn't physically addictive, it can cause physical damage to the body of the user such as a collapsed septum, liver disease, heart attack, and stroke.
If you have been struggling with cocaine use, reach out to OK Rehab today.
We can help to source local treatment in Hereford in a facility suited to your needs. Cocaine addiction treatment centres on a combination of traditional and holistic approaches to help you understand more about your addiction and heal fully in a safe space.
Rehab for Heroin Addiction in Hereford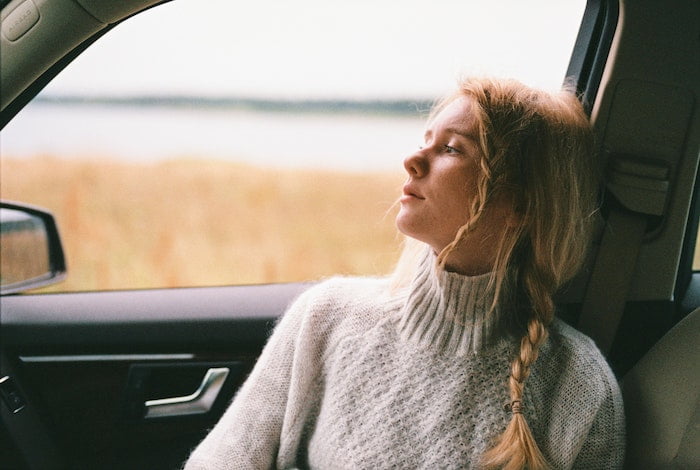 Heroin is mostly consumed intravenously but it can be smoked too. It makes users feel elated but is very dangerous, especially if an individual who consumes heroin shares needles with others.
Injecting heroin into the veins can cause overdoses because it is hard to determine the same dosage each time.
Heroin blocks the receptors in the brain that feel pain, this is why some people describe their experience of heroin as if they were in a dream.
Those who consume heroin build a tolerance very quickly. This is why it is considered a dangerous substance and leads to such a high number of overdoses. A heroin addiction requires a full heroin withdrawal.
You will also receive treatment for any other effects of heroin, such as hepatitis.
To begin a detoxification programme at a local Hereford clinic, contact OK Rehab today.
Rehab for Cannabis Addiction in Hereford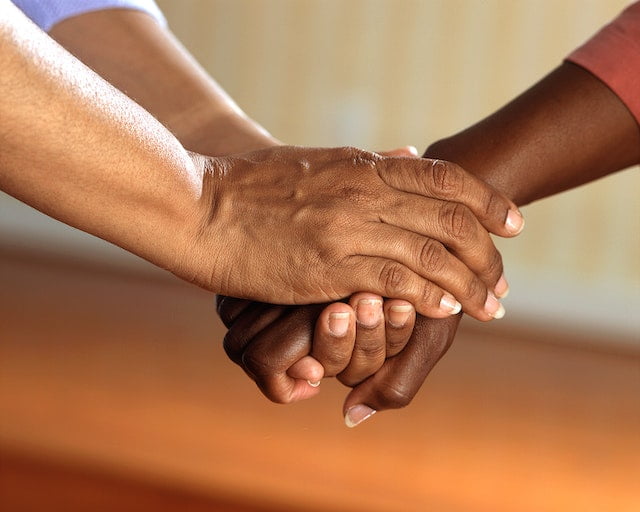 Cannabis abuse can have very serious consequences if it is left untreated. The chemical compound, THC, is what makes users feel the effects of the substance.
The effects of cannabis consumption are most commonly feelings of paranoia, depression, difficulty with short-term memory, and in men, low testosterone levels.
Whilst many people smoke cannabis to help their mental health, more often than not, cannabis can aggravate mental health disorders.
Rehab in Hereford for cannabis addiction focuses on healing psychologically and understanding more about your addiction. Rehab allows you the chance to recover in a calm environment with supportive staff.
To begin your recovery journey today, call our 24-Hour Helpline: 0800 326 5559
Therapies on offer at rehab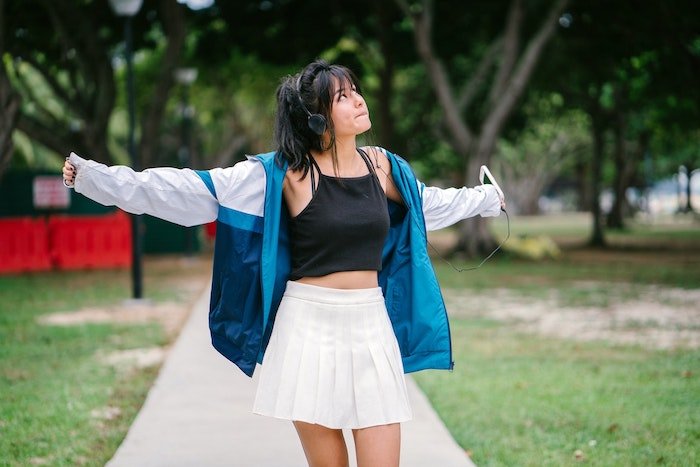 The types of therapy on offer at rehab in Hereford are a combination of holistic and traditional methods. These help you to make a full recovery whilst you are completing your programme.
Examples of therapy include:
Dual Diagnosis Support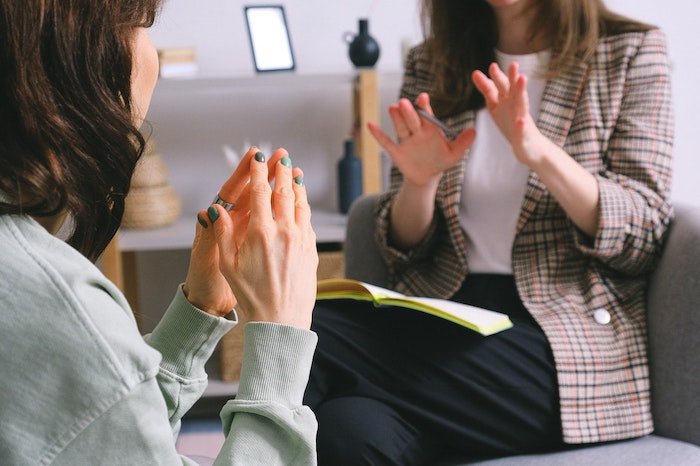 By opting for private treatment at a facility in Hereford, you can benefit from a comprehensive treatment programme. Most facilities in the local area offer dual diagnosis support to all patients.
Dual diagnosis support refers to the care given for those diagnosed with both a substance use disorder and a mental health disorder. Sadly, this diagnosis is very common in addiction treatment, but with our help, we can make sure both your addiction and mental health disorders are treated effectively.
You will get a psychiatric assessment from a psychiatrist who will see if you need any psychiatric treatment.
It is estimated that those with a pre-existing mental health disorder are twice as likely to be diagnosed with a substance use disorder at some point in their lives.
Many organisations across the UK offer free mental health support, whether you are also suffering from addiction or not.
Some of these include Mind UK, Young Minds, Rethink Mental Illness, Samaritans and Papyrus.
If you are diagnosed with bipolar disorder, depression, generalised anxiety disorder, or any other mental health condition and are also struggling with substance abuse we urge you to contact us immediately for swift admission to a drug and alcohol rehab in Hereford.
To begin your recovery journey today, call our 24-Hour Helpline: 0800 326 5559
Helpful aftercare programmes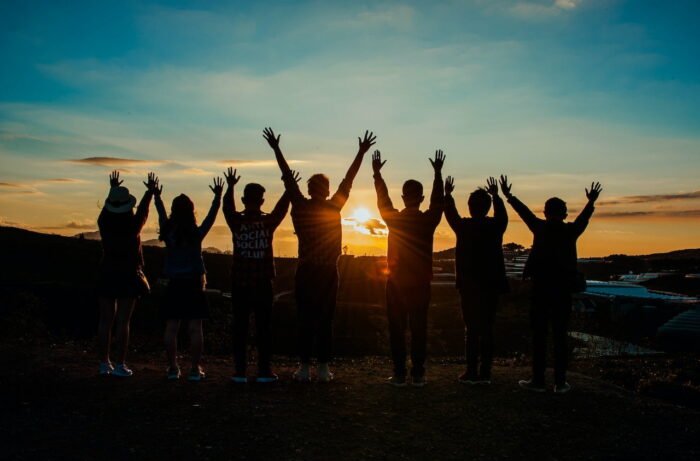 As mentioned, aftercare is an important and invaluable part of your rehab programme.
As well as continued support from your rehabilitation clinic, you will also be given further information on local community groups such as:
Whether you are looking for inpatient treatment, outpatient treatment, or would like to discuss beginning a home detox programme, call our friendly team of helpline advisers on. Together, we can help you reach sobriety through a drug and alcohol rehab in Hereford.
To begin your recovery journey today, call our 24-Hour Helpline: 0800 326 5559
Recovering in Residential Rehab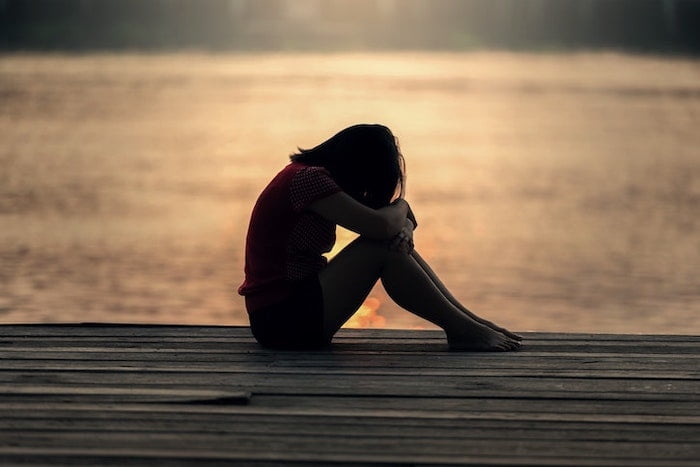 The option we recommend the most for securing a sober lifestyle is residential rehab. This involves living at a facility for around 28 days, where you can enjoy a private ensuite bedroom, relaxing common areas, and a wealth of leisure activities such as swimming, horse riding, and fishing.
It is possible to attend a residential rehab centre in Hereford, so there is no need to make travel arrangements. Once you arrive at the centre, you have everything you need for the month, including round-the-clock care, therapy sessions, leisure facilities, and educational workshops.
The rehab journey always begins with a detox that is facilitated by medical staff. You may experience withdrawal symptoms as a result of your body's dependency on the substance in question, which can be anything from mild tremors to extreme fatigue.
If these symptoms become dangerous, doctors will intervene to provide you with medication; your safety is paramount in rehab.
During or after the detox, you will begin to have therapy sessions on a regular basis. In these sessions, you will explore your thoughts and feelings regarding addiction, which helps you to understand why it has plagued your life.
Rehab is an excellent time to explore different types of therapy and figure out which ones are the most effective.
You may have your reservations about some of them, but we would encourage you to approach them all with a non-judgemental attitude as their respective benefits may surprise you.
Though residential rehab provides everything you need, you still need to put in the work for it to be successful. This looks like full completion of your detox and therapy, following the advice of staff, and integrating into the community.
After rehab, you will enjoy a 12-month period of aftercare, which aims to coach you through your new sober life to prevent any chance of relapse. The aftercare consists of many useful services, including a helpline, regular check-ins, and continued individual and group therapy sessions at the rehab centre in Hereford.
Depending on which treatment centre you enrol at, your time at rehab will be slightly different. You will experience different types of therapy and engage in different types of leisure activities. However, you can rest assured that OK Rehab will only refer you to a centre with excellent success rates and fantastic facilities.
They all provide an initial detox, daily therapy sessions, and a team of staff including doctors, nurses, addiction specialists, psychologists, psychiatrists, psychotherapists, and counsellors.
Each job role is powerful in its own way as they all target different aspects of recovery.
To begin your recovery journey today, call our 24-Hour Helpline: 0800 326 5559
Can I Recover Close to Home?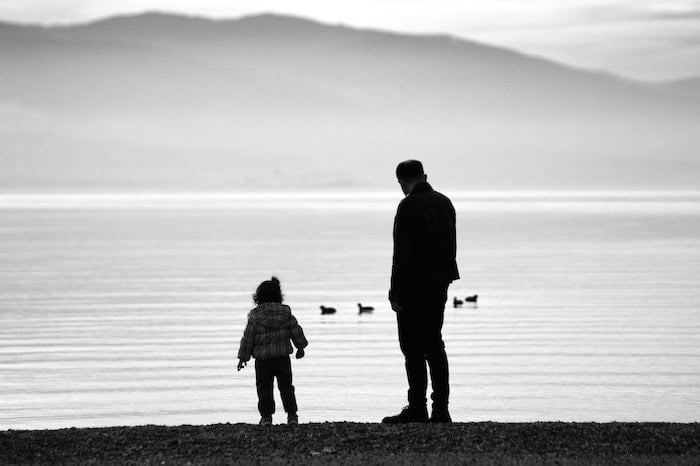 For many people, the thought of recovering close to home is comforting.
You know you are never too far away from home comforts, meaning it's much easier for your loved ones to travel to see you at visitation times. What's more, it's often more affordable to stay in a local rehab as there are minimal travel costs.
Overall, attending a local residential rehab requires less admin, which is attractive when you are going through a hard time and simply trying to survive.
Fortunately, OK Rehab has plenty of contacts in Hereford, so we can easily find you a nearby centre that exceeds your expectations.
If you want to go further than this and receive treatment from your home, this is also a possibility. Some people undergo a detox at home before moving into a residential rehab to focus on therapy.
However, there are some key things to consider before selecting this option, such as the severity of your addiction, the time frame of your addiction, and your current mental and physical state. If your situation is quite extreme, 24/7 care in rehab is recommended.
On the other hand, perhaps you long to get away from your current situation and move to a distant rehab, OK Rehab can help you, too. In that case, we can help you find a premium drug and alcohol rehab in a part of the UK that better suits you.
The key thing to take away from this is that you are not expected to organise your own treatment. No matter whether you decide to opt for residential rehab, outpatient treatment, or a home detox, OK Rehab will take over and do all the research for you.
We know that the options can be overwhelming, so we aim to provide you with all the information you need, and help you come to a wise decision about your recovery.
When Can I Begin My Journey at Rehab?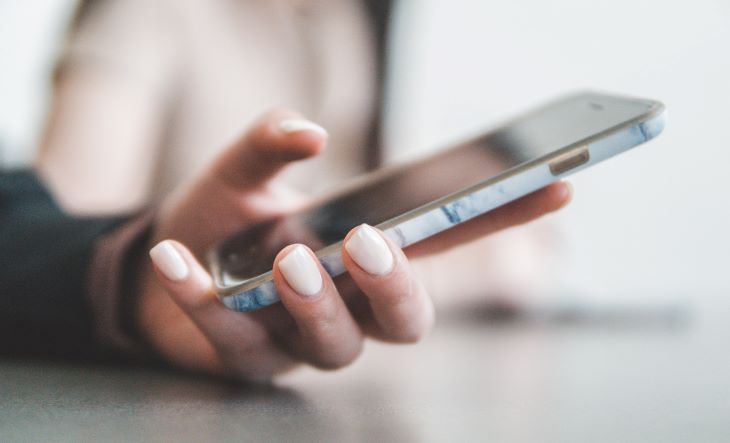 As far as we are concerned, the quicker you receive treatment, the better. If you enter rehab as soon as possible, you avoid being exposed to triggers for longer than you have to, which can speed up the recovery process.
Many people are in denial about their addiction issues, so waiting around encourages them to repress their problems and try to deal with them on their own. 
That's why we advise you to contact us today at 0800 326 5559 or request a call through our website.
It is good to come prepared with what you want out of treatment e.g. outpatient vs residential rehab.
However, if you are still unsure, we are more than happy to talk you through your options and make an educated choice on what is best for your well-being. We look forward to your call.
Every rehab in England and Wales that we work with is vetted by the Care Quality Commission.
Get help for addiction across Herefordshire, including in Kington, Leominster, Bromyard, Ledbury, Ross-on-Wye, Hay-on-Wye, Prembridge, Clehonger, Weobley, Eardisland, Symonds Yat, Orleton, Kingsland, Tybberton, Bosbury, Hoarwithy, Mordiford and many others.