Being in the depth of an addiction is one of the loneliest places a person can be. Many feel ashamed, or like they have no one to reach out to who will truly understand.
But if you contact OK Rehab, people who've experienced everything you're going through right now will be able to advise you on the best course of action.
We can direct you towards a wide variety of services, from physical treatment to therapy, to residential rehab and even a multitude of support groups.
Every journey is different, so everyone who deals with addiction usually needs different kinds of help. Different cases may involve different addictive substances, different traumas, different underlying mental health issues, different overall personalities. Addiction is always complex and tricky to handle – there is no one size fits all cure.
We have plenty of information here on drug and alcohol rehab in Nottinghamshire and countrywide. But first, let's look at the choice to start treatment in the first place.
Sixty-nine people died in Nottinghamshire due to alcohol and drugs in 2020. Many people in the area are affected by their own or others' substance use and the negative repercussions ripple out devastatingly.
If you're thinking about going to alcohol rehab in Nottinghamshire, it's likely you have a few questions. Read on to get all the information you need.
To begin your recovery journey today, call our 24-Hour Helpline: 0800 326 5559
How can you support a loved one at home?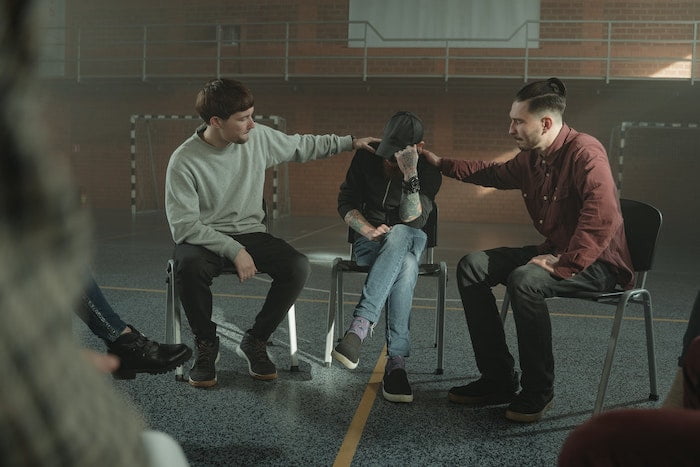 There are different ways you can support a loved one at home.
There's no denying that loving someone who has an addiction has its difficulties because of how the illness changes the behaviours of the person. It can be very upsetting and worrying.
For many families, there are challenges around setting boundaries, maintaining personal self-care as a priority (some people become consumed by caring for the person who has the addiction), and knowing how to handle the relationship.
The CRAFT intervention provides guidance in all these areas. It also supports your loved one towards change by getting you to communicate using positive reinforcement. This intervention is a longer approach and is great at developing stronger bonds.
Another intervention families turn to is where a family member or two are joined by a professional and the group meet with the addicted person.
It's where the professional leads the discussion around addiction, the family express their worries, and then together treatment options are talked through.
The emphasis is on getting your loved one into an alcohol rehab in Nottinghamshire as soon as possible.
Do you have social, problematic, or addictive substance use?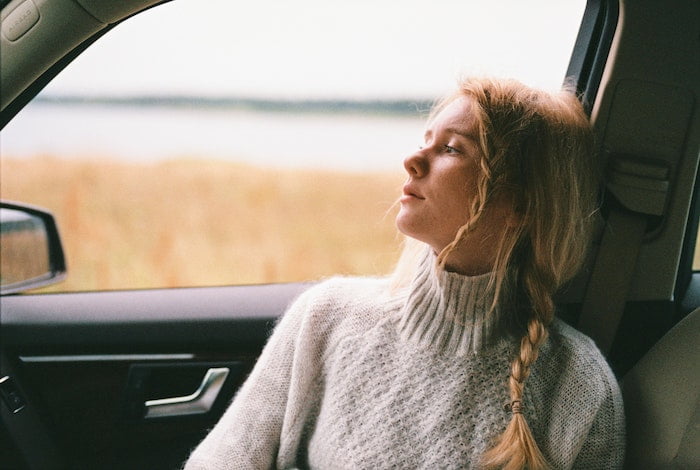 The majority of people who use alcohol and drugs don't actually form an addiction. For some, though, who have particular neurological, familial, personality, historical and social influencing factors, addictions are hard to avoid.
For those who do develop an addiction, it can take years to admit that substance use has moved from social or recreational use to problematic or addictive use.
Either of the latter require professional input to be medicated, treated, and to get in control of.
Tell-tale signs that you have an addiction and require treatment include:
Lying about how much and how often you use drugs or alcohol.
Manipulating others or participating in unhealthy activities to get the substance.
Taking more and more of the substance or mixing substances (as tolerance builds).
Thinking about the substance as soon as you wake up and "needing" it to face the day.
People who love you worrying about your substance use.
Breakdown of relationships, not attending work, and self-neglect.
How much will you need to spend to go to alcohol rehab in Nottinghamshire?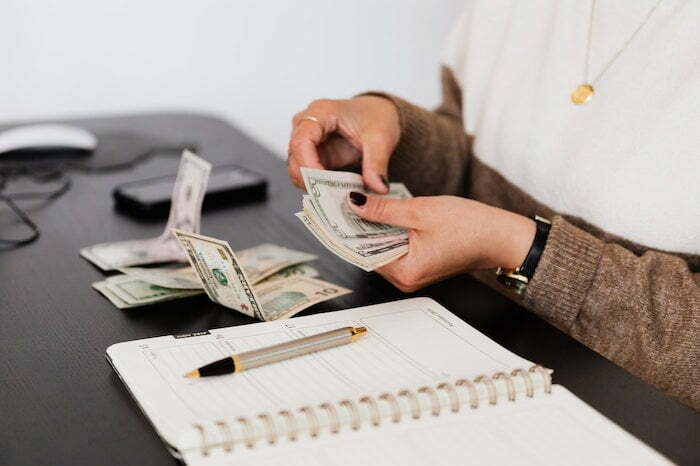 Going to stay at private rehab to receive 24-hour care from specialist staff obviously comes at a cost. This covers treatments, resources, accommodation, medication, food, etc.
There are different levels of luxury at rehab clinics throughout the UK and it's no different in Nottinghamshire.
This also influences the cost of a rehabilitation treatment programme.
You can expect to pay anywhere from as little as £4,000 a month to £20,000 a month depending on where you opt to go and what options you choose.
Private rehab is covered through health insurance policies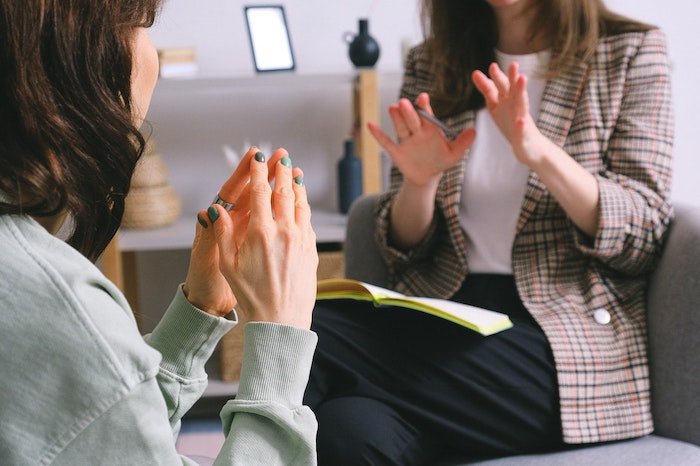 There are some residents at private clinics who use their private health care insurance to cover the cost of private treatment.
This might be through a policy they've taken out themselves or one that was provided through their place of work. It's important to keep in mind a couple of points if you go this route…
Firstly, the cost of your yearly premiums is likely to increase if you claim on the policy. Secondly, if the policy is provided by your employers then it's likely you'll be under contract to inform them that you're going to claim and what for.
To begin your recovery journey today, call our 24-Hour Helpline: 0800 326 5559
NHS funding options for private placements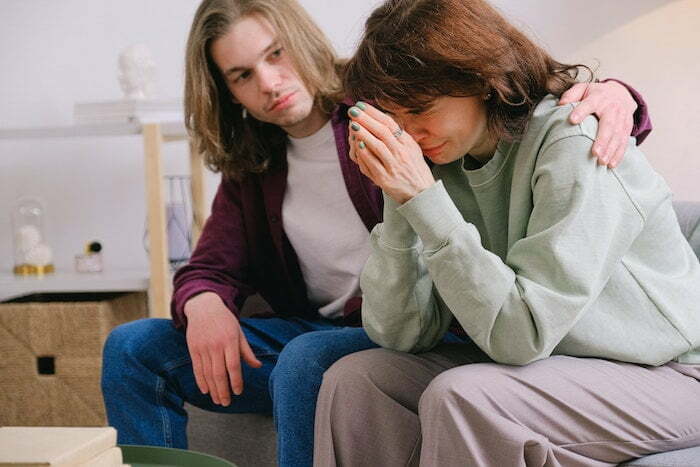 You might be eligible for funding to pay for your placement at a private drug and alcohol rehab in Nottinghamshire.
This funding is provided through the NHS and you access it through applying to Nottinghamshire Council.
To be eligible you'll need to meet the following criteria:
Be from a low income background.
Be actively engaged with drug and alcohol services in Nottinghamshire.
Be fully committed to healing and recovery and be able to demonstrate this.
At this point, you can apply for the funding with the help of a drug and alcohol worker from your local services. The council staff decide who is granted the funding from a list of applicants.
This means, of course, that it can be difficult to win the placement despite how much effort you're putting in. Many people who are awarded private placements have to apply a few times.
Duration of private treatment programmes in Nottinghamshire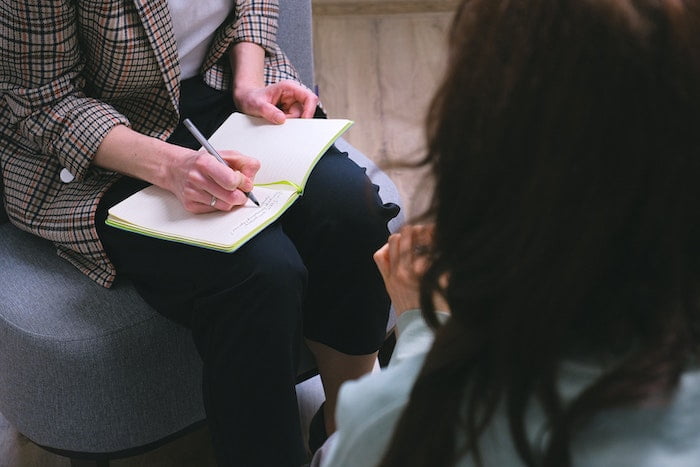 Residents at an alcohol rehab in Nottinghamshire tend to stay for twenty-eight days.
This is recommended by professionals as it gives you the time to withdraw safely and under care as well as deeply immerse into the psychological and holistic therapies required to unpick the addiction and develop new coping mechanisms.
There are some people who stay for detox only. These last between seven and ten days and are purely focused on weaning a person off a substance that has caused a dependency (such as alcohol, benzodiazepines, and heroin).
While this is important for physical health, it's important to try and stay for a longer period of time in order to address the underlying factors that caused and maintain the addiction.
NHS services and private clinics; the differences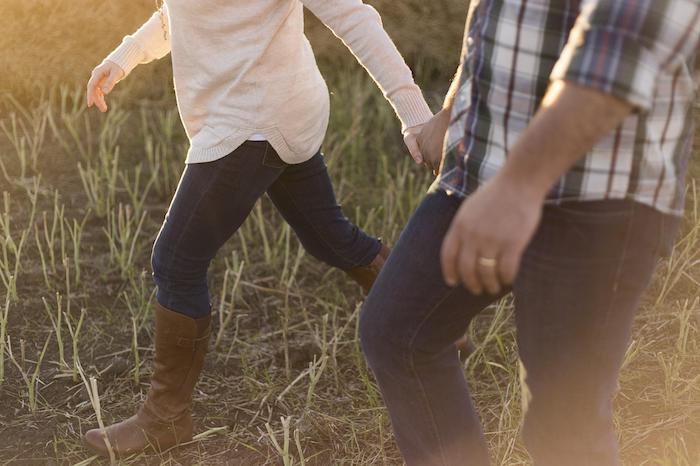 There are some key differences to be aware of when comparing the rehabilitation services provided by the NHS as opposed to the private sector.
NHS services are available to everyone in Nottinghamshire who is in active addiction.
There are weekly group sessions and limited one-to-one support options.
As well as this, staff can support you to access other key organisations to support you in areas outside of the addiction (i.e. around housing, education, or finances).
Free and NHS-run addiction treatment services in Nottingham include:
1. Turning Point Nottingham
Telephone: 0808 196 3779
Website: https://www.turning-point.co.uk/services/nottingham-helpline
2. CAMHS Nottingham
Address: The Manor Academy, Park Hall Road, Mansfield Woodhouse, Nottinghamshire, NG19 8QA
Telephone: 0115 844 0520
Website: https://www.nottinghamshirehealthcare.nhs.uk/camhs
3. Nottingham Recovery Network
Address: 73 Hounds Gate, Nottingham, NG1 6BB
Telephone: 0800 066 5362
Website: https://www.nottinghamrecoverynetwork.com/
4. Change Grow Live
Address: Ground Floor, Crown House, Newcastle Avenue, Worksop, S80 1ET
Telephone: 0115 8960798
Website: https://www.changegrowlive.org/nottinghamshire
People go to their local drug and alcohol service as and when they're invited to an appointment, or when there's a group or drop-in clinic that they feel like going to.
It's a more relaxed approach to support and this is largely linked to how over-subscribed NHS services are.
Private clinics are designed to support people who are ready to change now. People become "residents" at the house and will be assessed by specialist staff who ascertain their needs.
From this, a tailored programme of treatment is devised. 24 hour care is given and all activities are focused on supporting the person to become sober and to develop the skills to remain so for the rest of their lives.
To begin your recovery journey today, call our 24-Hour Helpline: 0800 326 5559
Inpatient and outpatient services; what you get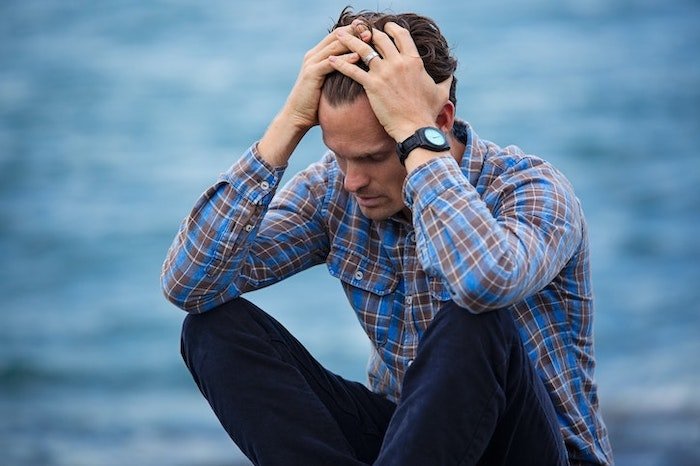 As an inpatient, you stay overnight for treatment. This might be at an NHS hospital if you've reached crisis point in relation to alcohol or drugs and need to be kept safe.
Alternatively, an inpatient treatment centre is what private clinics offer where you go to safely wean off the substance and then stay for a period of time to be cared for and to build a solid foundation to recover from.
As an outpatient you remain living at home as usual, but go to a clinic for a particular appointment or meeting. This is how local NHS drug and alcohol services function.
Some private clinics offer outpatient services to some clients dependent on aftercare needs.
Alcohol detox and rehab in Nottinghamshire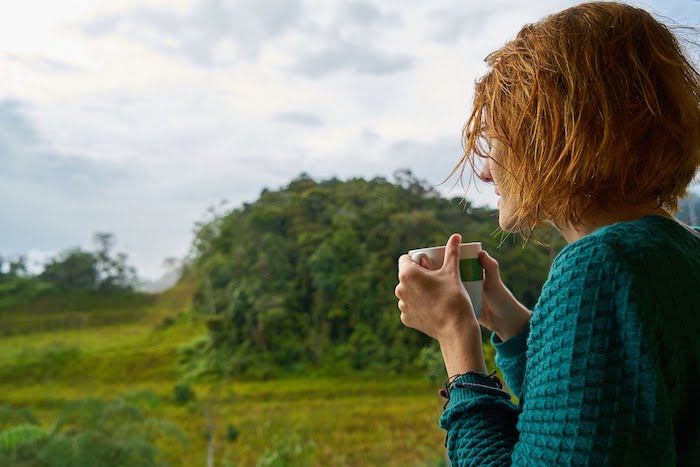 There are many people who go to rehab for an alcohol detox and to get the treatment required to manage their addiction successfully going forward.
Interestingly, despite its legal status, alcohol creates one of the most dangerous addictions in how it changes brain and bodily functions. This is seen particularly in how a person experiences withdrawal.
Symptoms of withdrawal include:
Tremors and sweating.
Anxiety and mood swings.
Fluctuation in appetite.
Sickness and diarrhoea.
A detox includes a prescription for Librium which lasts around ten days and safely weans you off the substance. Your symptoms are managed and a doctor monitors these.
Alcohol rehab in Nottinghamshire also means doing the mental and emotional work to overcome the addiction.
You'll have daily support from counsellors who will facilitate a relaxed space for you to identify and process emotions. You'll start to unravel what it is that has created the addiction and learn how to change.
To begin your recovery journey today, call our 24-Hour Helpline: 0800 326 5559
Rehab for cocaine in Nottinghamshire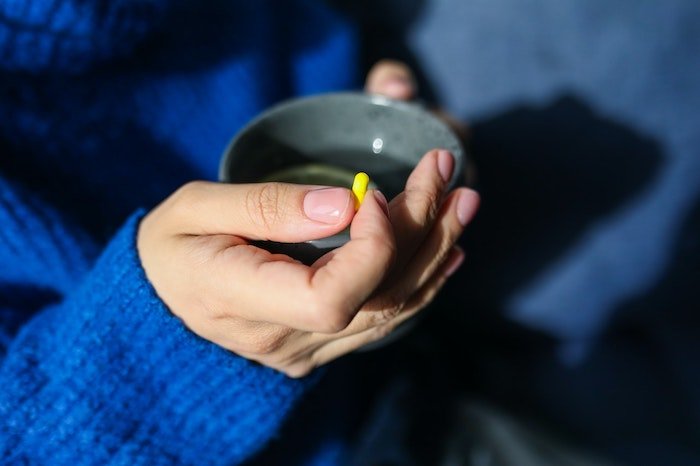 Many people in the Nottinghamshire area are accessing rehab as a result of cocaine and crack-cocaine use. These substances are stimulants with very severe consequences for mental and physical health.
Long-term effects include:
Skin sores.
Nose cartilage erosion and bridge collapse.
Anxiety and depression.
Heart issues.
Lung problems.
Reduced immunity and increased illnesses and diseases.
Your stay at rehab will mean you learn about how the brain has changed due to cocaine use. There are ways this can be "un-done" but it takes work.
You'll learn new ways to think and practise exercises all aimed at changing brain functioning. This is instrumental in altering habits and behaviours.
Every day, you'll also be supported to heal physically through a nutritious diet provided by the in-house chef.
Staff will support you learn relaxing and grounding techniques so you can also improve sleep and mental wellness. All elements of health are covered to give you the best recovery experience.
Rehab for heroin in Nottinghamshire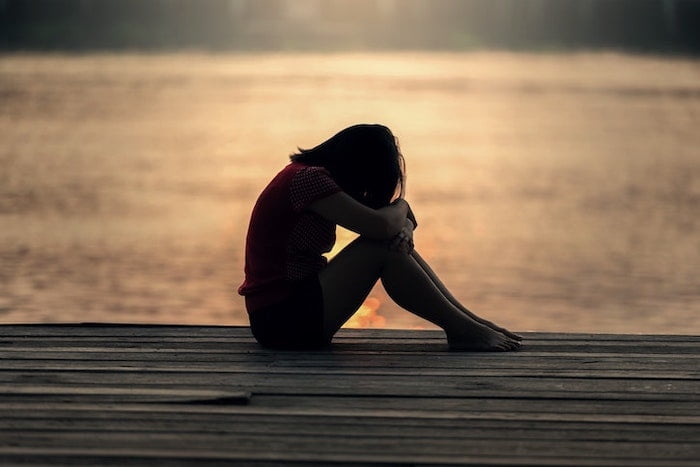 Entering rehab for heroin use means your programme will be split into two parts; the physical and psychological treatments.
This is because heroin causes both a physical dependency and a psychological addiction.
The detox period begins on entering clinic and is where you'll go into withdrawal. Staff will ensure you're as comfortable as possible and a doctor will prescribe Subutex to manage the following symptoms:
Sickness and diarrhoea.
Deep body pain.
Mental and emotional overwhelm.
Cold-like symptoms (i.e. runny nose).
Shaking, sweating, and hallucinations.
During your stay at a private clinic in Nottinghamshire, you'll learn about how body and brain functioning as well as social and environmental influences exacerbate your drug use.
Staff will support you to come to place of honesty where you can reflect on what you can do to alter your thoughts, behaviours, and lifestyles so that you can maintain a healthy life going forward.
Each day you'll follow a routine and develop methods to use which you can draw from when you leave rehab. With other patients, you'll also learn how to become self-compassionate as a way of finding a place of inner peace.
Rehab for cannabis in Nottinghamshire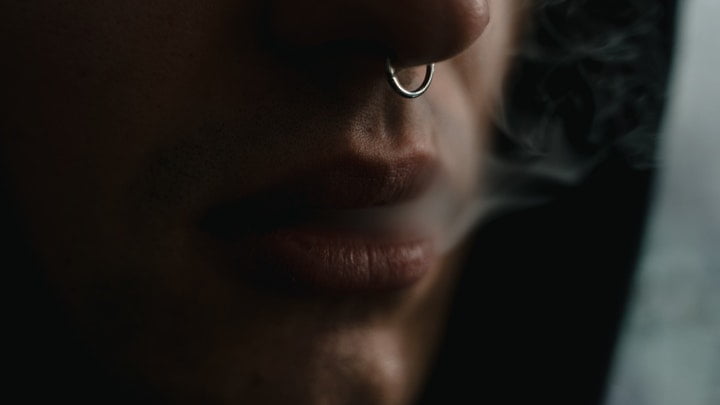 There are many options around treatment for cannabis addiction when you go to rehab in Nottinghamshire.
This is a substance that causes both psychological and physiological effects and as such there are treatments and medications that can support in both areas.
Cannabis use can lead to:
Mental health conditions such as anxiety, depression, psychosis, and schizophrenia.
Lung problems due to the toxins released during smoking.
Sleep disruption and nightmares.
Disrupted metabolism and blood pressure.
Fluctuation in weight.
Your programme will include therapies that support you to change thought patterns and to develop techniques to manage cravings.
As well as this, you'll start to plan a lifestyle that supports long-term health and abstinence.
With staff and other residents you'll start to develop in new areas becoming more in-tune with your authentic self, which is distinctly different to the person you are when addiction is in charge.
To begin your recovery journey today, call our 24-Hour Helpline: 0800 326 5559
Do you have a dual diagnosis?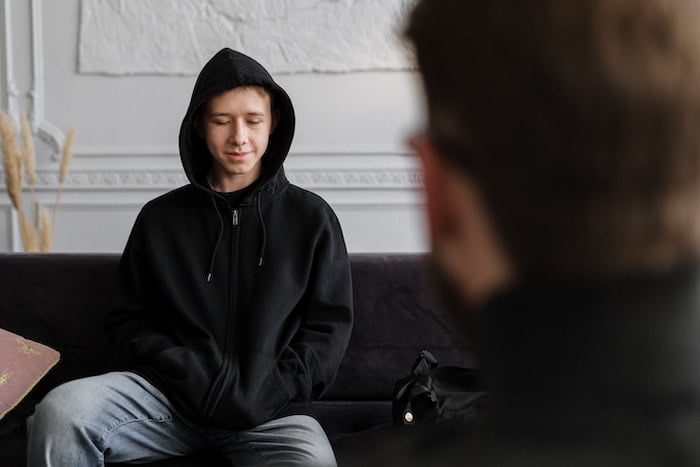 There are those who enter an alcohol rehab in Nottinghamshire who will discover that they have a dual diagnosis. Dual meaning two and in this case it refers to having both an addiction and a mental health condition.
It's not unusual for this to happen because many people who have mental health symptoms try to manage these through alcohol and drug use.
Of course, one of the major effects of this means that addiction can occur.
Likewise, substances that are psychoactive change brain chemical balancing and hormone regulation both of which can lead to mental health symptoms developing.
While rehab staff will prioritise treating the addiction, you will also be supported with many psychotherapies and holistic therapies that support your mental health too.
In some cases, residents will also be prescribed medication in relation to mental health where this is appropriate.
Many organisations across the UK offer free mental health support, whether you are also suffering from addiction or not.
Some of these include Mind UK, Young Minds, Rethink Mental Illness, Samaritans and Papyrus.
Planning around relapse
At a rehab clinic in Nottinghamshire, you'll work with a member of staff to develop a relapse prevention plan.
It's really important you are open and honest when doing this as it can make all the difference between you staying sober and returning to sobriety in the event of relapse.
The plan will include who to call when you need support, lifestyle goals you've identified and how to achieve them, and what to do should you relapse.
Where else you can go in Nottinghamshire for help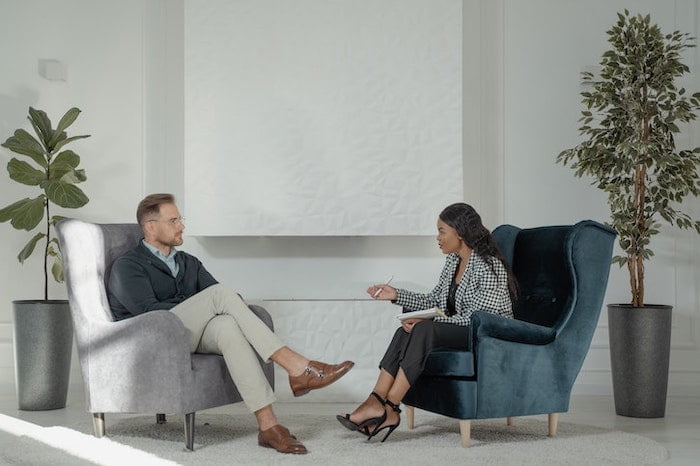 Some people might link to other organisations in Nottinghamshire for support around recovery. The following places are contactable should you be interested.
Alcoholics Anonymous,  Narcotics Anonymous and Cocaine Anonymous are 12 Step groups that offer a peer support environment. You'll begin to follow the steps from admitting your addiction, discovering a source of strength, and then how to integrate through healthy behaviour into sober society.
Alcohol and drug services provided through the NHS. You'll have a case worker who will be contactable over the phone and who might offer some one-to-one sessions. There are also weekly group activities you can attend.
AdFam, Al-Anon and Nar-Anon are support organisations set up for your family to access should they need support around your addiction and how to manage their own feelings about it.
Home detoxes where you're monitored by a doctor through daily contact and given a prescription to wean off alcohol or heroin.
SMART Recovery groups are for people who need a little guidance on how to manage the practicalities of recovery goals and sober lifestyle habits.
To begin your recovery journey today, call our 24-Hour Helpline: 0800 326 5559
Why is treatment the right choice?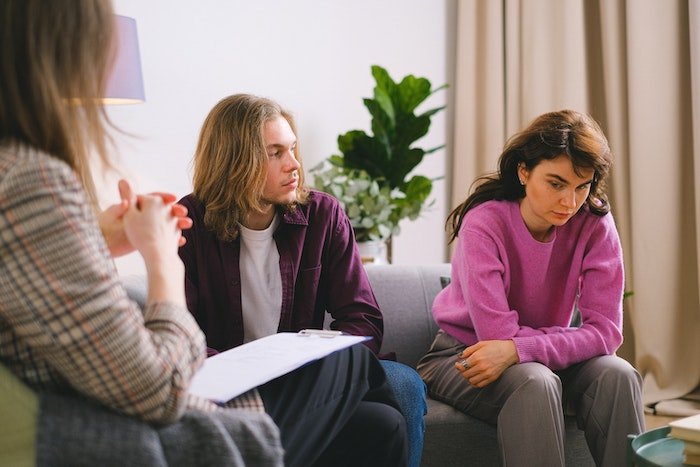 Whether it's inpatient or outpatient (residential or at home), some form of rehab is nearly always the best choice.
Addiction changes the way your brain works on a physical level. It's entirely unrealistic to expect one person to take on and manage something that huge on their own. This is the main reason why a huge majority of attempts to go "cold turkey" end in failure. Withdrawal symptoms can also make this a dangerous technique, but we'll get to that a bit later when we talk about both detoxes and withdrawal symptoms.
Many people on the verge of recognising that they have a problem may also believe that it's only a minor one, that doesn't require help. But that's usually a tad too optimistic. If you ignore an addiction, there's a large chance that it could become much worse.
When you're in the eye of the storm, you may also not realise how much your addiction is hurting you and/or the people around you. And you definitely shouldn't keep it bottled up, or try to hide it from those around you. Like many other mental health issues and disorders, suppressing it will likely only make it grow.
If you still feel like you can't tell people in your life about your issues for fear of judgement, contacting OK Rehab and letting it all out could be a good choice. As we said earlier, we're made up of people who've had addiction issues, so we can promise that everyone here will be completely understanding and willing to listen.
To begin your recovery journey today, call our 24-Hour Helpline: 0800 326 5559
Can addiction truly be cured?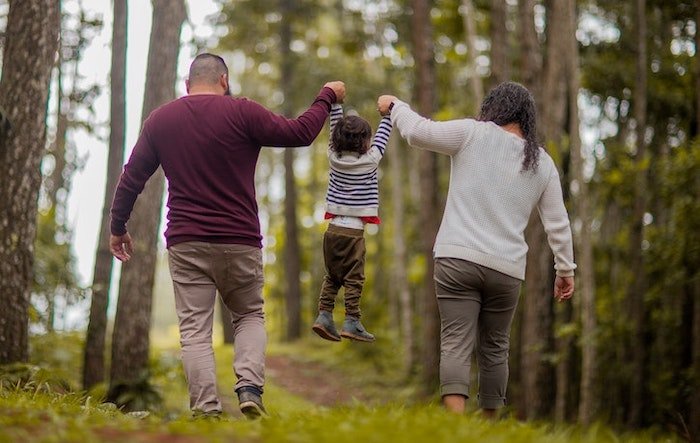 The harsh but simple answer to this is no. At least not fully anyway. As we touched on earlier when talking about treating yourself, addiction is a chronic brain disorder that is really managed rather than being fully and permanently cured. Even if your treatment is successful, this will be a continuous battle. But things can and will get better. Your life can absolutely go back to the way it was before whatever you're addicted to took over everything.
1. Withdrawal symptoms
The majority of addiction treatment starts with some form of detox, to physically and mentally rid you of the substance or alcohol you're addicted to. This involves slowly reducing your intake of drugs and alcohol, replacing them with specifically prescribed medication.
But in every scenario, we would strongly advise against you attempting to detox off drugs and alcohol alone. Withdrawal symptoms can become extremely unpleasant or even dangerous if detox is not undertaken with professional guidance.
It can vary widely depending on what you're addicted to, but generalising, some of the most common are:
Hot and cold flashes
Nausea
Seizures
Muscle cramps
Sweating
Tremors
Anxiety
Hallucinations
Flu-like symptoms
Trouble sleeping
The most severe of these tend to happen with opiates and similar drugs, but all addictions have some kind of withdrawal symptoms attached.
That may seem like a frightening list to read, but don't worry, these symptoms can be controlled in an assisted detox. And even on a non-physical level, OK Rehab can support you emotionally during what can be one of the toughest parts of the process.
2. Kinds of treatment
Alongside detoxes, there are plenty of other treatments available to help you recover from addiction. Addiction is a disorder that impacts you on two levels. There's a physical side and a mental side, so both need to be looked at for you to eventually move forward and make progress.
One of the most well-known kinds of mental health treatment is talking therapy, where you simply sit down with a therapist and discuss any and all mental health problems you might have. Counselling is similar but is more generalised.
Group therapy can be very beneficial, as recovering with the support of others is always good. That's also why support groups such as Alcoholics Anonymous and Narcotics Anonymous are so often a key part of the process. With both these kinds of treatment, you get the chance to hear stories that are similar to yours (especially in a support group), which can go a long way towards you feeling less alone.
Getting to talk through your own feelings with people going through the same things can also really help you to recover, just as we mentioned earlier when talking about our helpline.
Addiction is largely influenced by cognitive distortions, aka toxic, often negative and repetitive patterns of thinking. Cognitive behavioural therapy aims to change those thinking patterns, to give you a healthier mindset moving forward. Like many of the mental health treatments listed here, this doesn't just help with addiction and its related issues. It's also used to treat depression, anxiety, eating disorders and a huge variety of other conditions. It's widely considered to be one of the most effective mental health treatments there is.
It might not be one you'd think of right away, but Art Therapy can also be a huge help for a lot of people. For those of you who are creative, expressing yourself could be another great outlet.
On the physical side, we also have massages, acupuncture and reflexology. In the context of addiction recovery, all three of these will help you to relax, relieving your anxiety and putting you in a good mental headspace while you recover. Other, similar kinds of physical treatments may also be offered depending on who you're recovering with, so be sure to do your research on what is available.
Finally, workshops on subjects such as health, addiction and nutrition can really help to prepare you for a life without drugs and/or alcohol after your initial period of recovery is over.
3. Aftercare
Speaking of life after, the third category of treatment that takes place after all the others listed here is aftercare. This is usually a combination of continued mental health therapies, support groups and physical therapies. When you've been through everything in your initial treatment plan, it can be difficult to adjust to normal life again, especially if you've been in residential rehab.
The intention of aftercare is to continue your treatment at a localised level, so you can continue to get support while you move forward to the next stage of recovery. We'll do everything we can to stop you from relapsing at any stage.
Many addiction organisations and facilities also offer aftercare packages, so this is another case where it's important to specifically research who you'll be recovering with.
4. Going back to the past
Something that many people fear when starting addiction treatment is having to confront past traumas. If a trauma is the root cause or one of the root causes of your addiction, it is unfortunately likely that this conversation will come up. You might want to put it in a box and never touch it again, but really the best way to truly get past it is to talk about it and confront it.
That would be true even if it wasn't linked to addiction. It may seem incredibly daunting, but you'll feel so much better in the long run.
And to answer the often-asked question of just how far back any therapies you go through might end up going, the answer to that is a simple one. If you have trauma that needs to be talked about, no matter how long ago it was, there's a very high chance that you will end up talking about it at some point during your treatment.
What to take with you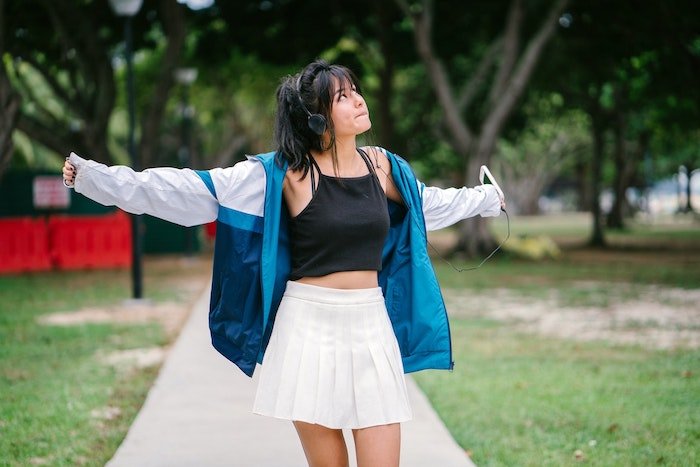 If you're going to residential rehab, there are a few things we'd advise you to take with you:
Clean clothes and toiletries
Sentimental jewellery, with one example being wedding rings
A small amount of money
Significant phone numbers and contact details
A notebook
But this will of course all depend on the residential rehab you go to so, like with treatments, be sure to research what their specific advice is and what their rules are.
Drug and alcohol rehab in Nottinghamshire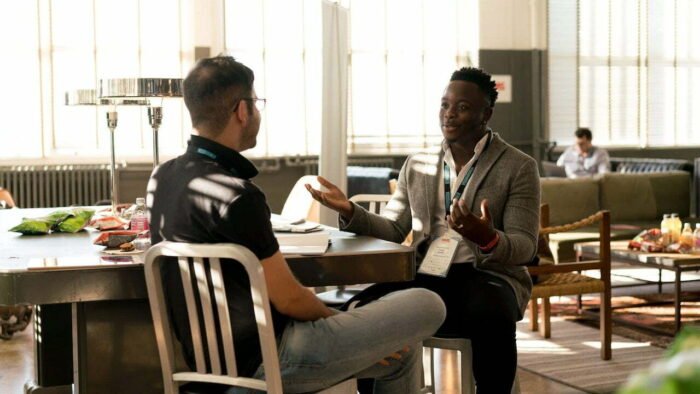 Now let's talk about what is specifically available in Nottinghamshire. There are several residential rehab facilities if that's what you need. There are also alcoholics anonymous and narcotics anonymous, with all the benefits we talked about earlier, in addition to emotional and physical therapies.
For a lot of people, being close to home is one of the most important things towards making them feel comfortable during their treatment (although some may also have difficult home circumstances, but that's another issue). Like with everything else, the most important thing is what you want and need.
To begin your recovery journey today, call our 24-Hour Helpline: 0800 326 5559
Where to go next
All this information may seem overwhelming – but you don't need to learn all of this by yourself.
Through an over-the-phone assessment done through our helpline, we'll examine your specific needs and then create a plan from there.
If you go to a specific place for rehab, they may also assess you in a similar way.
Some common questions that usually come up during this process are:
How long have you been struggling with addiction?
Does anyone else in your life know about it?
What are you addicted to?
Is this the first time you've tried to get help?
How committed are you to the recovery process?
If you're struggling and need help, all you need to do is call OK Rehab on 0800 326 5559. And remember that no matter what stage you're at with treatment, we'll always be there to talk it out.
Every rehab in England and Wales that we work with is vetted by the Care Quality Commission.
Get help for addiction anywhere in Nottinghamshire, including in Nottingham, Mansfield, Sutton-in-Ashfield, West Bridgeford, Worksop, Arnold, Beeston, Hucknall, Kirkby-in-Ashfield, Retford, Carlton, Omton, Ossingdon, Southwell, Newark-on-Trent, Rainworth, Balderton, Bestwood Village and many others