Drug & Alcohol Rehab in Nottingham
Substance addiction and its wide-reaching complications claim many lives in the UK each year, and Nottingham is no exception.
Despite the myriad of rehab clinics delivering world-class treatment, the east midlands are one of the hardest-hit areas in the nation.
A recent deep dive into Nottingham's substance-related issues revealed that alcohol misuse is the biggest risk factor for early death in people aged between 15–49 years.
This includes a dramatic increase in hospitalisations for alcohol-related illnesses such as chronic pancreatitis and heart disease.
However, substance use disorder (SUD) isn't only conflated with physical illness in the city. In 2020, just under half of the users of community mental health services reported problematic drug and/or alcohol use in the previous year.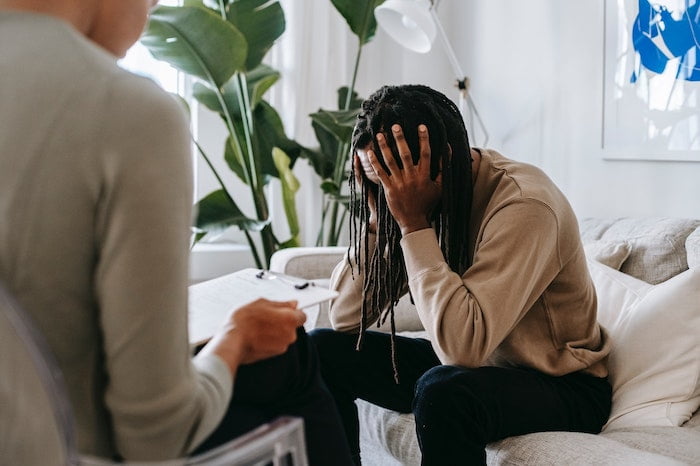 Council figures have also estimated the worrying impact that alcohol overuse has on Nottingham's public safety. Approximately 70% of violent crime occurring at the weekend or in the evenings is alcohol-related, owing to many street drinkers.
While there's a community-wide struggle with problematic drinking, there's an equally concerning level of crack or opiate users needing help via a drug and alcohol rehab in Nottingham.
UKAT data from Public Health England found that Nottingham had 2,715 crack or opiate users (heroin, morphine or codeine), while the county had 4,292.
Get alcohol and drug rehab in Nottingham for a variety of addictions including binge drinking, alcohol addiction, benzodiazepine addiction, Buprenorphine addiction, cannabis use disorder, crack cocaine addiction, ketamine addiction, opioid use disorder, heroin addiction, cocaine dependence or cocaine addiction, any physical dependence or codependency, substance use disorder, and behavioural addictions such as gambling addiction and eating disorders.
To begin your recovery journey in Nottingham, call our team on 0800 326 5559
Helping An Addicted Loved One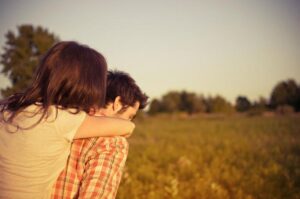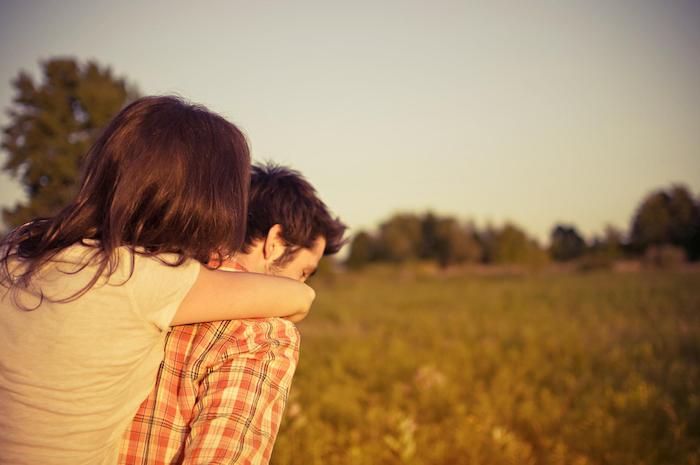 Those suffering indirectly from SUD know that helping a loved one overcome addiction isn't always a straightforward process.
While an addicted individual's worrying behaviour is clear to outsiders, this may not be as apparent to the sufferer themselves.
Fortunately, encouraging a loved one to accept help via a drug and alcohol rehab in Nottingham is achievable by hosting an intervention.
Professional Interventionists help families cultivate the best situation in which to recommend pre-arranged treatment.
However, mediating the process without professional guidance can be overwhelming, which is why seeking the help of a specialist is crucial.
Here at OK Rehab, we'll carefully consider your family's situation and needs before putting you in touch with a professional interventionist.
Interventionists are often addiction psychiatrists or therapists specialising in handling the logistics of an intervention and guiding sessions.
They'll help pre-arrange treatment at a drug and alcohol rehab in Nottingham and educate the intervention team on effective communication.
While the media has misrepresented addiction interventions as heated confrontation, the reality is quite the opposite.
Professional Interventions aim to sympathetically reveal the impact of someone's substance use disorder through constructive discussions with those closest to them.
One way that Interventionists achieve this is by using an evidence-based framework such as CRAFT.
The CRAFT method optimises interventions by using mindfulness strategies and positive reinforcement to address an individual's reluctance to change.
In a CRAFT intervention, participants will be educated on ways in which they unknowingly enable their loved one's substance use and learn how to modify their behaviour.
In this way, interventions have the dual benefit of improving the family unit while guiding the affected individual toward drug and alcohol rehab in Nottingham.
For help and guidance conducting an intervention in Nottingham, call our team today on 0800 326 5559
What Is An Addiction?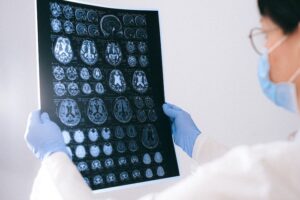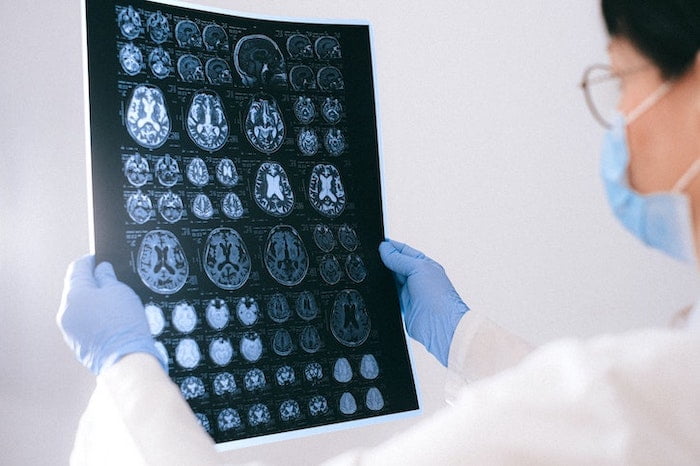 An addiction is defined as engaging in compulsive and often damaging behaviour that offers rewarding incentives in spite of the consequences.
Contrary to popular belief, substance addiction is not the only form of addiction out there, and individuals can actually become addicted to pretty much anything, such as shopping, collecting items, gambling, sex, gaming, the internet, and even exercise.
The main distinction between these addictions is the consequences. they cause to the individual, but the premise is usually the same – the simple chase of a 'high'.
For addictions like shopping and collecting, the high or 'reward' can come from buying a new item, with gambling it is usually the feeling of winning, but when it comes to substances like drugs or alcohol, the high is a much more literal one caused by the release of chemicals into the brain.
To further discuss the nature of addiction, call our expert support team on 0800 326 5559
What Causes Addiction?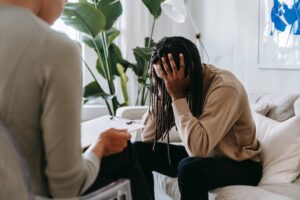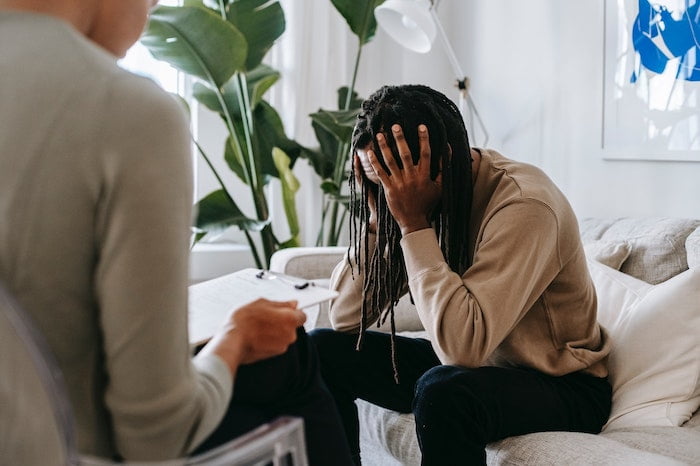 Addiction is not usually caused by any one thing but rather by a mixture of factors that combine to lead an individual to addiction.
Addiction is not your fault and can be caused by so many different aspects of life, such as your environment, genetics, your circumstances, personal trauma, the social group you surround yourself with, and a number of physical factors.
An addiction can often begin as a harmless recreational use of substances or a bad habit, or it can develop from a coping mechanism for certain 'triggers' in a person's life.
No matter how your addiction began, you have the chance to reach a full recovery with treatment.
Call our team today on 0800 326 5559
When Should I Seek Help For An Addiction?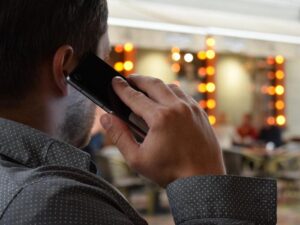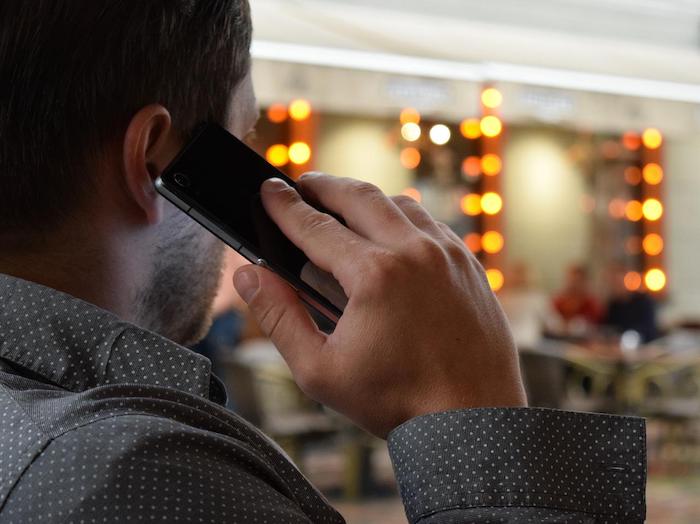 It would help if you reached out for help for addiction as soon as you notice the signs of one appearing in your life. The earlier we catch an addiction, the easier it usually is to treat, and the less chance there is of the long-term damage being inflicted on the body.
If you are concerned about a loved one's substance use and they are refusing to seek help for themselves, the same still applies, and you should reach out to us on behalf of them before their condition has time to worsen.
As stated, we offer servicesintervention services that could benefit your loved one and can also give you invaluable advice and support during this time.
If you are unsure of the signs of addiction and where to look for them, the prominent examples of some that can be spotted physically, socially and mentally are:
Changes in physical appearances, such as an unexpected loss of weight or a sudden lack of personal hygiene.
Changes in sleeping pattern.
Increased tolerance for the substance each time it is used, resulting in a higher dose being used each time to achieve the same desired effect.
Flu-like symptoms, when withdrawn from the substance for a short time, can include nausea, dizziness, fatigue, mood swings, muscle pain and shaking.
Sudden avoidance of responsibilities in work or social life.
Avoidance of social situations such as parties and other big events, especially if these are being avoided as an excuse to use the substance.
A stash of the substance being hidden away somewhere secret.
Lying about the use of the substance to loved ones.
Taking the substance as a way to cope with difficult emotions or events.
Heightened symptoms of an existing mental health condition such as depression, post traumatic stress disorder (PTSD), bipolar disorder, borderline personality disorder, obsessive compulsive disorder (OCD) or schizophrenia and anxiety.
Being more on-edge or easily agitated than usual.
Spending a lot of time thinking of the substance or the next use of it.
Suppose you resonate with any of the signs listed above. In that case, you may be experiencing addiction and we suggest taking immediate action today by contacting us and beginning an enquiry.
It is in your best interest to attend a drug and alcohol rehab in Nottingham as soon as possible and to withdraw from the substance you use before your situation spirals out of control.
To learn more about beginning your recovery journey today, call us on 0800 326 5559
The Treatment Options: NHS vs Private Services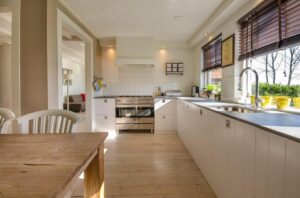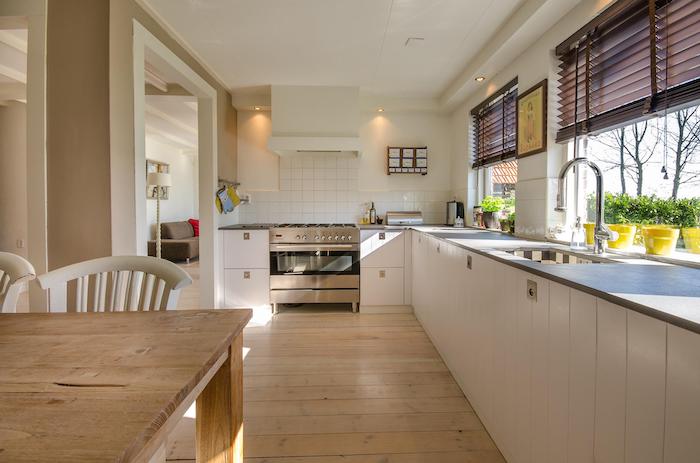 When searching for addiction treatment services in Nottingham, even the initial google search can be overwhelming.
However, the plethora of clinics and facilities in your area can be condensed into one of two options: private care or NHS-funded treatment.
Oftentimes, a drug in alcohol rehab in Nottingham providing inpatient care will be privately funded, while free-of-charge NHS services are more likely to run on an outpatient basis.
Those receiving inpatient care will stay on-site in rehab accommodation, while outpatient services require the individual to return home after sessions.
Each style has its benefits, and SUD sufferers should consider many factors based on their unique needs before choosing a preference.
To learn more about choosing between private and NHS-funded rehab, call us today on 0800 326 5559
Quality Of Treatment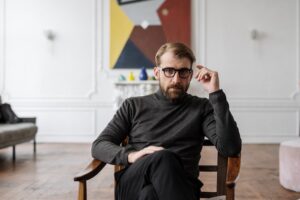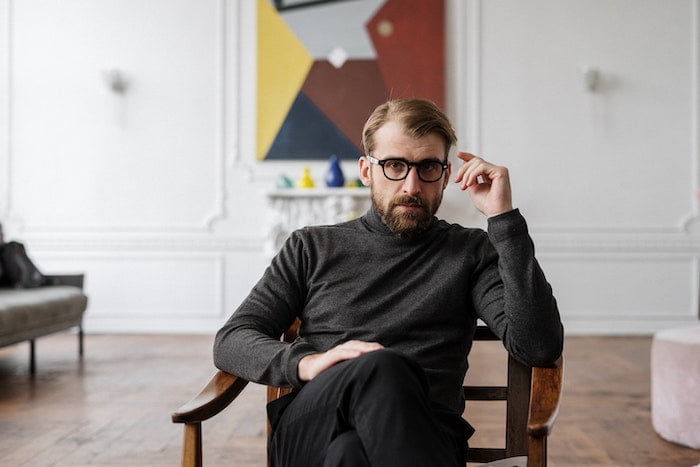 When it comes to addiction recovery, treatment must be delivered in high-quality facilities by a range of specialist clinicians and psychiatrists.
While both NHS and private rehabs offer high standards of care, free services are often overworked and underfunded.
This means that, while addiction programmes on the NHS are effective, the personalisation of care may not be to the same level as private services.
The latter clinics can afford higher quality facilities and have the means to provide highly-bespoke treatment plans.
The importance of receiving treatment that's catered specifically for you shouldn't be understated.
Personalising therapy combinations, medical support, and reaching a dual diagnosis help to optimise an individual's chances of overcoming addiction in the long term.
You will receive a full psychiatric assessment from a trained psychiatrist who will assess if you need psychiatric treatment.
Types of therapy available at a private rehab include Acceptance and Commitment Therapy, acupuncture, art therapy, cognitive behavioural therapy, dialectical behaviour therapy, drama therapy, Eye Movement Desensitization and Reprocessing, group psychotherapy, motivational therapy, Rational Emotive Behavior Therapy, brief intervention, contingency management, coping mechanisms work therapy, equine therapy, family therapy, group therapy, individual therapy, mindfulness, motivational interviewing, music therapy, and talking therapies.
To inquire more about the quality of treatment available in Nottingham, call us on 0800 326 5559
The Admission Process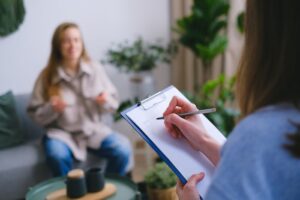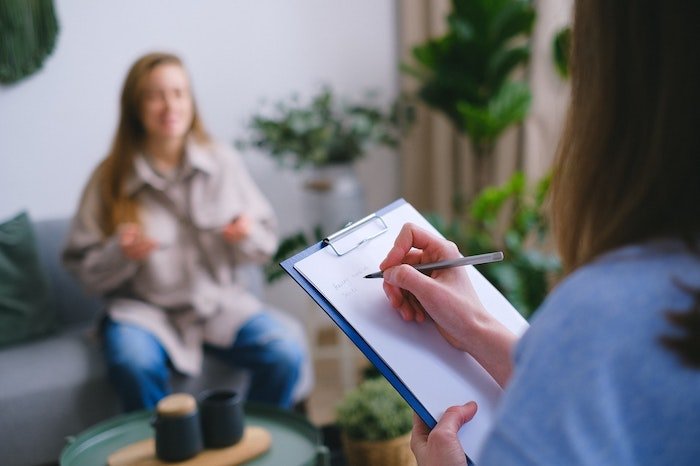 In cases of moderate to severe SUD, delaying treatment can be dangerous, so a swift admissions process is essential.
Unfortunately, there is limited availability for NHS treatment, so the admissions process is notoriously slow. In addition, due to budget cuts and strained finances, many patients have to wait months to see a specialist and begin treatment.
By contrast, a private drug and alcohol rehab in Nottingham guarantees its clients a swift, comfortable admissions process.
This is important for those requiring immediate detox and care, as it means the centre of their choice will be ready to receive them within hours.
To learn more, call us on 0800 326 5559
Affordability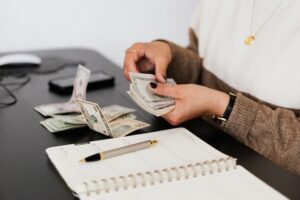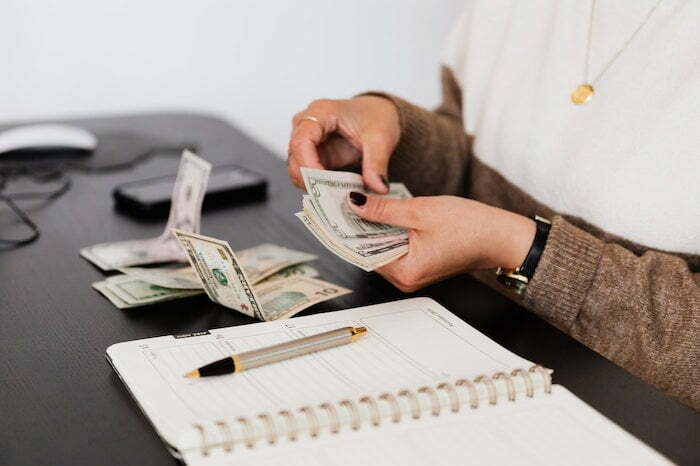 Undoubtedly, the biggest difference between the two treatment modes is their pricing- which can affect accessibility.
As NHS services are free of charge, many individuals suffering from SUD will opt for this financially viable form of care.
It's also worth noting that, as NHS treatment is limited to outpatient care for the majority, patients with severe SUD may not be receiving the level of support they need.
However, the in-depth support provided by private clinics comes with a price tag deemed unviable by many. For a typical 28-day residency, patients will pay between £5,000-£12,000 and receive bespoke care in a medically supported environment.
Many factors contribute to this price range- including accommodation type, location within Nottingham, and the styles of therapy available.
For instance, those choosing to stay in a private room will pay more than those in multi-occupancy accommodation.
Fortunately, your chosen drug and alcohol rehab in Nottingham will likely provide services to ease financial stress. This often comes in the form of payment schemes offered on a sliding scale basis and modified to suit each client's needs.
Free and NHS-run addiction treatment services in Nottingham include:
1. Turning Point Nottingham
Telephone: 0808 196 3779
Website: https://www.turning-point.co.uk/services/nottingham-helpline
2. CAMHS Nottingham
Address: The Manor Academy, Park Hall Road, Mansfield Woodhouse, Nottinghamshire, NG19 8QA
Telephone: 0115 844 0520
Website: https://www.nottinghamshirehealthcare.nhs.uk/camhs
3. Nottingham Recovery Network
Address: 73 Hounds Gate, Nottingham, NG1 6BB
Telephone: 0800 066 5362
Website: https://www.nottinghamrecoverynetwork.com/
4. Change Grow Live
Address: Ground Floor, Crown House, Newcastle Avenue, Worksop, S80 1ET
Telephone: 0115 8960798
Website: https://www.changegrowlive.org/nottinghamshire
Other organisations that can offer you help for free include NHS Foundation Trust, Turning Point, We Are With You, National Association for Children of Alcoholics, Change Grow Live, Al-Anon and Alateen.
Rehabs and organisations are advised by the American Society of Addiction Medicine and the National Institute for Health and Care Excellence so you are in safe hands with person-centered care.
You may also be offered sober living houses as part of your aftercare after you leave rehab in order to help you maintain your sobriety and help with relapse prevention.
For a more accurate estimate of the cost of rehab, call our team on 0800 326 5559
Does Health Insurance Cover Drug And Alcohol Rehab?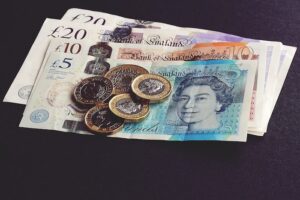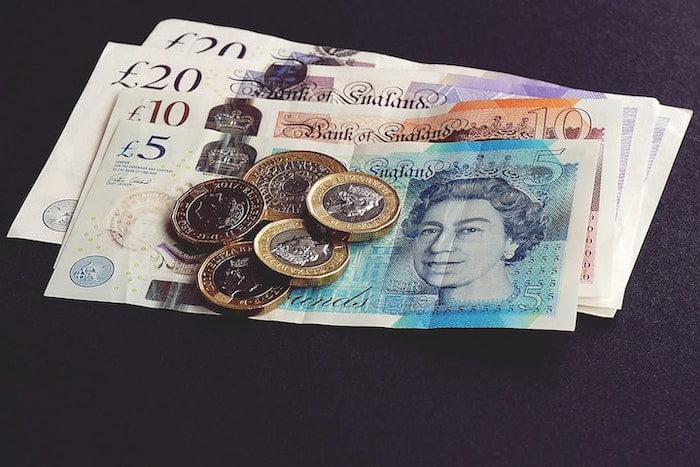 For those concerned about how to afford rehabilitation, using private health insurance may save money in the long run and provide an alternative source to pay for treatment.
The good news is that, due to its status as a chronic illness, many insurance providers will at least partially cover the cost of treatment at a drug and alcohol rehab in Nottingham.
If you already have insurance, the exact reimbursement you're entitled to will depend on the type of policy you previously purchased and the details of your planned treatment.
To find out the exact details of their coverage, clients will need to reach out to their insurance providers.
For this conversation, you'll need the specific details of your planned rehab treatment to hand.
Here at OK Rehab, our team can take you through the exact details of your care programme and help facilitate a productive discussion with your insurance provider.
As different insurance companies provide varying levels of coverage, it's important to ascertain what that means for your case.
For instance, some providers might limit reimbursement to one course of outpatient psychotherapy, while others will cover a full inpatient residency.
Moreover, patients receiving a treatment programme for co-occurring disorders may find this affects their level of coverage.
A dual diagnosis, such as psychosis or schizophrenia, involves multiple types of treatment. As such, certain parts of treatment could be omitted from your reimbursement.
Many organisations across the UK offer free mental health support, whether you are also suffering from addiction or not.
Some of these include Mind UK, Young Minds, Rethink Mental Illness, Samaritans and Papyrus.
If you're feeling overwhelmed by the fine details of your insurance policy and how to access rehab treatment through your plan, our experienced team are here to help.
OK Rehab partners with many certified insurance providers as well as many leading rehab clinics: meaning we can help you liaise between the two.
To learn more about how insurance can help you attend rehab in Nottingham, call us on 0800 326 5559
Rehab For Alcohol Use Disorder (AUD) In Nottingham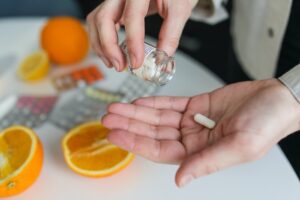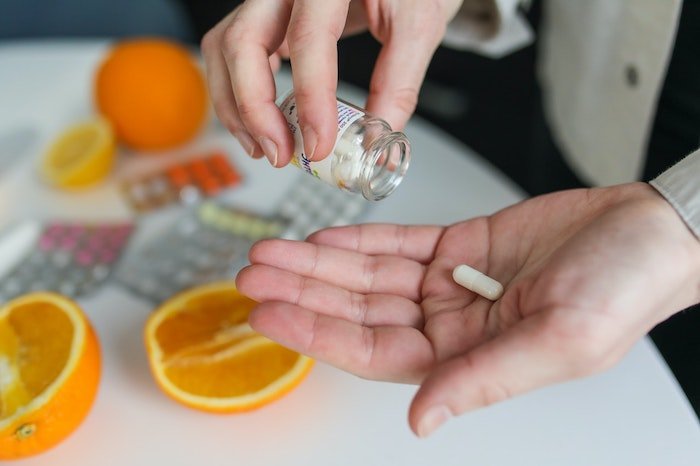 Since the 1980s, drinking has become 72% more affordable for UK citizens, leading to alcohol-dominated social schedules and carefree consumption. However, this rise in drinking has led many to develop a dangerous dependence on alcohol.
Such hazardous drinking requires victims to check into alcohol rehab in Nottingham, where their AUD can be properly addressed.
Here, those looking to recover from AUD can place themselves in a healthier environment and undergo a range of physical and psychotherapies befitting their unique addiction.
The exact amount of time an individual spends in rehab depends on the severity of their alcohol addiction.
For example, mild AUD victims should spend around 28 days undertaking treatment, while severe addictions can require a minimum of 60 days to optimise relapse prevention.
Regardless of how long they plan to stay, each patient at a drug and alcohol rehab in Nottingham begins recovering via a medicated detox. Across a period of ten days, the body is cleansed of all traces of alcohol in a manner that is comfortable and safe.
The process of learning to function without alcohol can be challenging for both the body and mind. As such, patients usually receive medication to limit their experience of unpleasant withdrawal symptoms.
One popular detoxification method utilises Chlordiazepoxide or Librium.
As Librium is addictive in itself, it's only prescribed on a short-term basis to help with body tremors and restlessness or anxiety.
Patients often note its sedative effect, which helps ease anxiety and related issues such as insomnia during the crucial detox phase.
After successful cleansing, patients are encouraged to cement their long-term recovery through a course of behavioural interventions and other counselling methods.
Cognitive Behavioural Therapy (CBT) is widely successful in treating AUD, as it identifies and treats the cognitive distortions responsible for addiction.
At rehab in Nottingham, patients can prevent future relapse by learning methods to cope with alcohol cravings.
Motivational interviewing is often used to challenge negative beliefs and build on a patient's supply of intrinsic motivation.
Stages of alcohol detox
Alcohol dependence can be confirmed fast and efficiently using the Alcohol Use Disorders Identification Test, DSM-5 or CAGE questionnaire.
Dependent drinkers will have built up a strong tolerance to alcohol, and experience unpleasant withdrawal symptoms (alcohol withdrawal symptoms) or alcohol withdrawal syndrome when they stop drinking, so these symptoms need to be managed carefully.
To ensure that the risk of seizures is curtailed our medical team prescribe patients with Chlordiazepoxide, brand name Librium, as they undergo detox as this has been proven to offer more protection against the risk of seizures.
A medically-assisted detox (alcohol detox) is needed in order to try to prevent the effects of alcohol, including encephalopathy (Wernicke encephalopathy) and delirium tremens.
To learn more about alcohol addiction rehab in Nottingham, call our team on 0800 326 5559
Rehab For Cannabis Addiction In Nottingham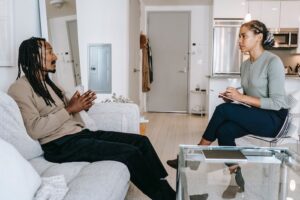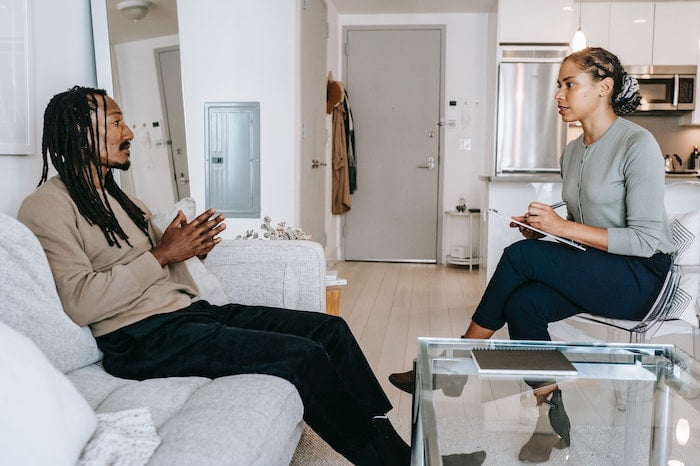 While cannabis won't cause severe physical addictions resulting from alcohol or opiates, it can incite acute psychological dependence.
Countless studies have found that, despite its widespread legalisation and acceptance, cannabis is responsible for ruining the lives of many- including those in Nottingham.
Neglecting responsibilities in favour of cannabis and being unable to abstain from smoking are just some signs that someone needs help via a drug rehab in Nottingham.
Inpatient rehab will typically last between 14-30 days, followed by cannabis-focused support groups in the community.
While cannabis withdrawal rarely leads to physical symptoms, patients often experience anxiety, low mood, insomnia or tremors.
After completing withdrawal, those opting for outpatient care will return home and attend daily or weekly therapy appointments. However, those in need of a rehab residency will remain on-site to work through their bespoke programme.
Individual talking therapy is a cornerstone of treatment in rehab for cannabis and comes in the form of motivational interviewing followed by CBT.
This allows patients to first resolve any ambivalence towards sobriety, then commit fully to behavioural intervention and targeting the root cause of their addiction.
To learn more about cannabis addiction rehab in Nottingham, call our team on 0800 326 5559
Rehab For Heroin Addiction In Nottingham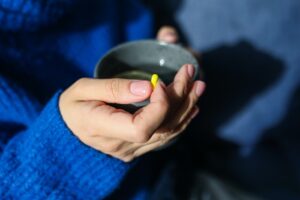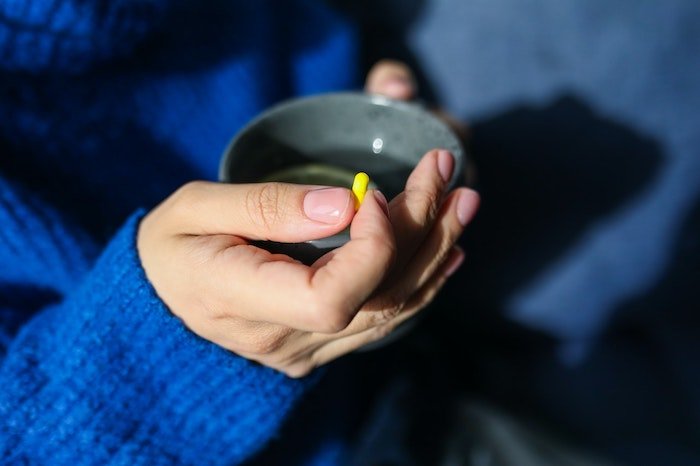 Previously offered as a form of medical treatment, heroin is one of the most dangerous illicit substances in the world and leads to more untimely deaths than any other drug.
With such a reputation, it can be hard to envisage what successful recovery looks like, especially for those suffering from an opiate use disorder.
Thankfully, thousands of people recover each year and go on to lead healthy, happy lives as a result of undergoing rehab treatment.
Unfortunately, many long-term heroin users will arrive at rehab with a host of psychological and physical difficulties – meaning that a longer stay is needed to facilitate recovery.
Patients often choose to spend at least 60 days convalescing at a drug and alcohol rehab in Nottingham.
A large part of such treatment programmes consists of detoxification. During this phase, the levels of heroin in the patient's system will be gradually reduced to prevent the body from going into shock.
However, heroin withdrawal symptoms are still likely to occur and can be managed using medication.
The most popular form of medical intervention for opiate withdrawal is known as maintenance therapy. This describes the process of temporarily switching heroin with a less dangerous substitution such as methadone or, increasingly, buprenorphine.
While these substances carry the risk of addiction in themselves, their prescription is monitored by professionals and used as a short-term treatment.
After completing this process, patients at a drug and alcohol rehab in Nottingham can begin the main part of their treatment plan and start therapy sessions.
Managing potential triggers is facilitated using behavioural therapies or counselling for those with past trauma.
As many heroin users originally turned to the drug following trauma or negative life events, Dialectical Behavioural Therapy (DBT) is an effective place to begin the healing process.
In DBT sessions, patients will learn how to engage with their emotions rather than seek to silence them through heroin use.
Their counsellor will help them work through past trauma, manage stress, and learn coping mechanisms to use outside of treatment.
You will also receive treatment for any other effects of heroin, such as hepatitis.
To learn more about heroin addiction rehab in Nottingham, call our team on 0800 326 5559
Rehab For Cocaine Addiction In Nottingham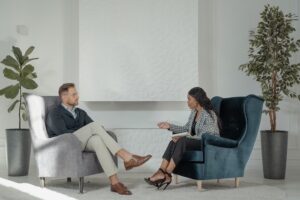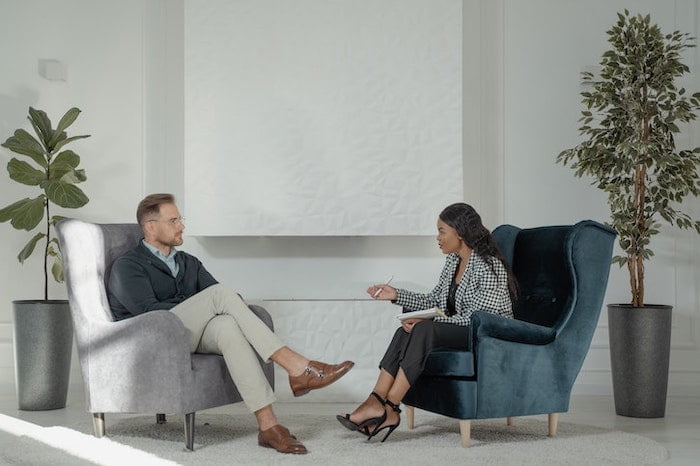 Whether smoked, snorted, or injected, cocaine is a powerfully addictive substance that often starts as a recreational pastime before turning into something more deadly.
However, if you're struggling with stimulant use or know someone who is, making a full recovery is achievable by attending drug rehab in Nottingham.
As cocaine is known for causing severe psychological addictions, simply withdrawing isn't enough. Instead, individuals should spend a minimum of 30 days receiving professional guidance, behavioural therapy and medical assistance.
Withdrawal usually lasts around ten days. Commonly encountered symptoms include depressive episodes, anxiety, insomnia, or restlessness.
To avoid these inconveniences, patients are often prescribed medication such as Benzodiazepines.
When used in the short term, Benzos can treat psychological stress by lowering brain activity and producing a calming effect.
After this stage, patients at rehab in Nottingham will begin bespoke therapy.
Alongside typical counselling and communicative therapy, Contingency Management  (CM) is a method that has seen much success in treating stimulant addictions.
Also known as Motivational Incentives, CM is based on the theory that human behaviour can be altered positively if rewards are given for specific actions.
Patients will usually partake in voucher-based reinforcement or receive prizes for completing a number of actions conducive to their recovery.
These include meeting the requirements of their treatment programme, completing a course of therapy, or providing clean urine and blood tests. Tangible rewards may be in the form of supermarket vouchers, movie or gym passes, or monetary vouchers.
To learn more about cocaine addiction rehab in Nottingham, call our team on 0800 326 5559
Therapy Styles Implemented At Rehab In Nottingham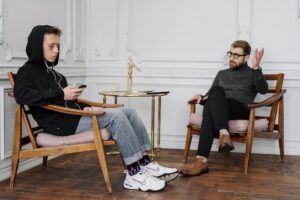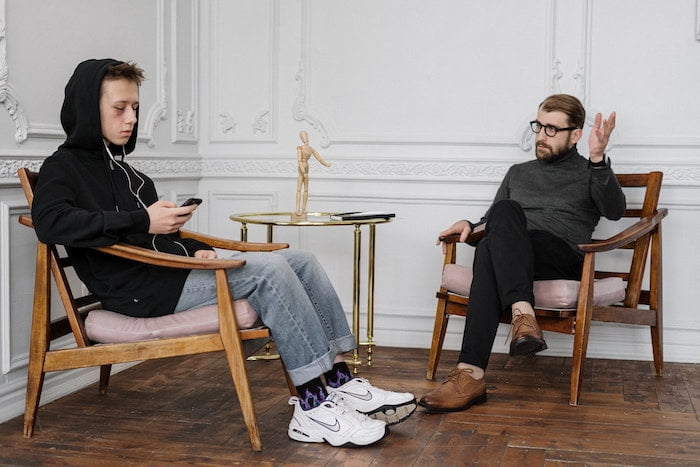 One of the main reasons behind the success of rehab clinics is their commitment to providing a wide range of therapy treatments.
From intensive behavioural intervention to alternative spiritual therapies, there's a treatment style to suit each individual at a drug and alcohol rehab in Nottingham.
Cognitive Behavioural Therapy (CBT)
The core principle behind Cognitive Behavioural Therapy (CBT) is that issues such as addiction can be traced back to long-ingrained thought processes. Such negative patterns of thinking are referred to in the clinical community as cognitive distortions.
These are irrational, often negative thought patterns such as all-or-nothing thinking, catastrophising, or jumping to conclusions.
Over many sessions, CBT works to promote a more balanced, flexible way of thinking to dismantle these distortions.
Once a patient has identified the relationship between their destructive thought patterns and substance use, they can work to overcome it. CBT workshops often focus on learning coping mechanisms and how to counter catastrophising.
Dialectical Behavioural Therapy
Dialectical Behavioural Therapy (DBT) is similar to CBT in that it believes recovery can be sustained by changing destructive behavioural patterns.
However, DBT is geared specifically toward those suffering from intense emotional trauma or with co-occurring disorders such as depression.
It also revolves around the concept of opposing forces, which is, in fact, the meaning of the word "dialectical".
It is the belief of DBT therapists that patients must accept the negative emotions surrounding their addiction before they can overcome them and move forward.
Twelve-Step Facilitation Therapy (TSFT)
Twelve-step programs have been a key component of addiction treatment for nearly 100 years, but persuading a patient to actively seek out a local fellowship group isn't always easy.
To encourage participation in therapeutic community programmes like Alcoholics Anonymous,  Narcotics Anonymous and Cocaine Anonymous, these practice the 12 steps, including giving yourself over to a higher power. TSFT is often part of treatment at a drug and alcohol rehab in Nottingham.
Patients undergoing this style of treatment will meet regularly with their therapist to discuss using the twelve steps as part of their aftercare programme.
They'll learn the three main ideas for promoting abstinence in twelve-step programmes. These are acceptance, surrender, and active involvement in the programme- which includes cultivating the principles needed to recover.
This can also help you engage with other mutual support groups after rehab that do not follow the 12-step method, such as SMART Recovery.
Holistic Therapy
While not used as a standalone treatment, holistic therapies are an increasingly popular complementary tool used alongside counselling methods in rehab.
Rather than reducing a patient into a series of symptoms, holistic therapy aims to treat each individual as a whole.
This means bringing the mind, body, and spirit into alignment through positive activities.
As such, there is a huge range of holistic therapy workshops, with each drug and alcohol rehab in Nottingham offering different styles. Common examples include aromatherapy, equine therapy, reflexology, yoga, mindfulness and nutrition therapy.
To learn more about the various therapies available at rehab in Nottingham, call our team on 0800 326 5559
How Do I Prepare For Rehab?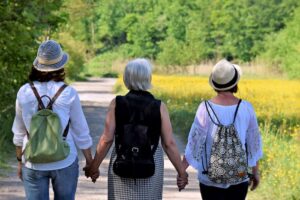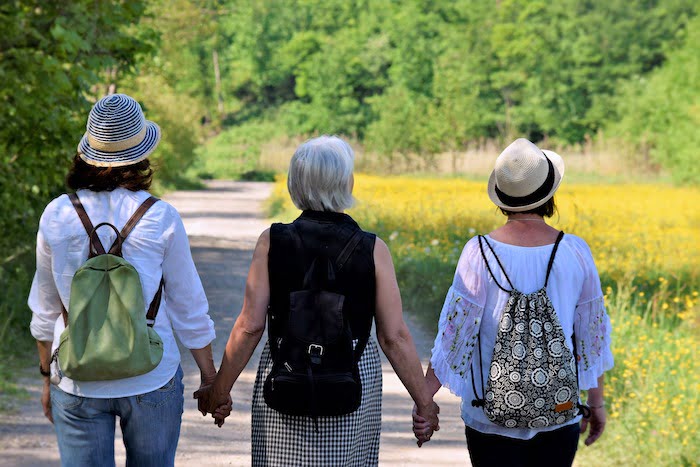 It is understandable that many clients fear the prospect of rehab, as it is a big change and upheaval from your regular life. We recognise you might be apprehensive about leaving your world behind to enter rehab or what will happen when you leave.
There are a few things we can suggest you do to make your time in rehab a little easier and to ensure that your life awaits you when you do eventually leave the care of your clinic.
1. Tell the people in your life
It is important to let any employers know about your whereabouts and enquire as to whether or not you will be able to take a break from your job and return when you are ready. If possible, find suitable cover for your workload to make this absence easier.
Equally important is telling your friends and family.
Though this can be daunting, and you may be unsure of their possible reactions if they are supportive they can help you through this journey to recovery with visits to rehab and participation in family therapy sessions.
2. Tie up loose ends
Admin-type preparations for rehab ensure that your life does not fall apart whilst you are not around.
Put any pets in a shelter until your return or have a trusted friend take over their care, have someone check on your living space now and then for mail or to water plants, and maybe set up automatic payments for any bills that will need to be paid in your absence.
3. Prepare yourself mentally
Don't head into rehab under the impression that it will be a vacation from your regular life, or an easy, overnight fix for your addiction.
Rehab is hard and requires a lot of time and effort from you in order to reach its full potential and provide the desired results for your recovery.
It sounds clichéd, but entering rehab with an open, positive mindset can directly impact your experience with treatment and recovery – just as going in with a pessimistic attitude and an unwillingness to try treatments will make your time in rehab decidedly more difficult.
4. Pack only the essentials
Though it may be tempting to bring along all sorts of comforting things from home to rehab, it is not at all necessary.
Rehab is for coming to terms with your addiction and dedicating time to focus on yourself and your healing journey, so distractions like certain 'home comforts' can actually hinder your progress.
Make sure you are also packing with the allowed and banned items of your chosen rehab clinic in mind.
For more information on what you should expect from a drug and alcohol rehab in Nottingham, call OK Rehab today on 0800 326 5559
Take Action Today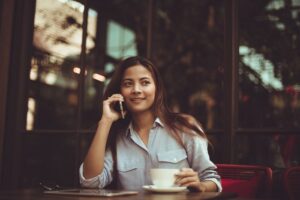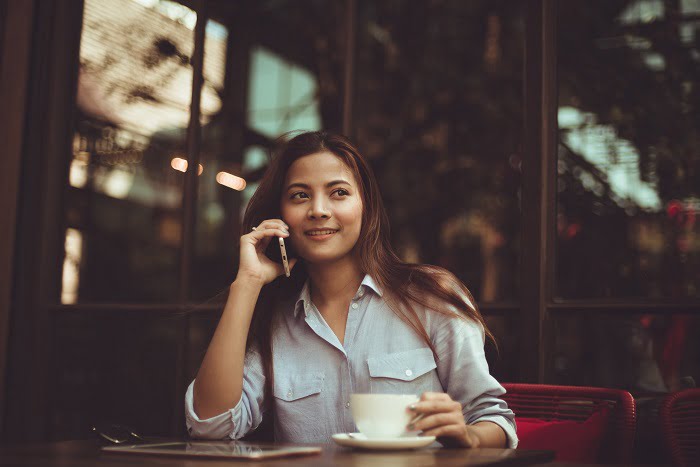 Are you living in Nottingham and struggling to cope with an addiction? Are you unsure about what your next steps for recovery are?
It may be time to attend a drug and alcohol rehab in Nottingham, and we can help get you there.
We are OK Rehab, a recovery-advocate service that aims to help anyone dealing with addiction receive whatever treatment they need, no matter their personal circumstances.
With our support, you could self-refer to a local drug and alcohol rehab and be on the road to recovery in no time.
We believe that your recovery is possible regardless of the obstacles you may be facing right now, and our job is to help you achieve your goal of a substance-free life.
Every rehab in England and Wales that we work with is vetted by the Care Quality Commission.
Get help for addiction anywhere in Nottinghamshire, including in Mansfield, Sutton-in-Ashfield, West Bridgeford, Worksop, Arnold, Beeston, Hucknall, Kirkby-in-Ashfield, Retford, Carlton, Omton, Ossingdon, Southwell, Newark-on-Trent, Rainworth, Balderton, Bestwood Village and many others
Call us today on 0800 326 5559 to hear more about our services or to begin an enquiry for yourself.