Drug & Alcohol Rehab in Scotland
Addiction affects communities all over the world. Sadly, here in Scotland, we have it worse than most in this regard.
The widespread problem of substance abuse in Scotland is well-documented and continues to damage communities across the country, despite the best efforts of various administrations.
There are a number of different factors involved in this problem, from a cultural propensity for binge drinking to socioeconomics factors.
Whatever the contributing factors, the statistics around drug and alcohol use are astonishing. For example, the average Scottish citizen is around five times more likely to due to drug or alcohol abuse in Scotland than the average English citizen.
Despite these bleak statistics, recovery is always possible, as long as you are willing to acknowledge your addiction and commit to changing your life for the better. If you are currently going through the misery of drug or alcohol addiction, and want to recover, the best thing you can do is go to rehab.
While you may be able to get some treatment in other places as an outpatient, there is nowhere else that you will be able to access the same comprehensive treatment as you will find in a residential rehab facility.
This is where OK Rehab comes in – we are a specialist referral service that can get you into a rehab facility that is the right fit for you. There are hundreds of rehab facilities around Scotland, all of which have a slightly different focus on different kinds of treatment.
Once we have a bit more information about you, your addiction, and your own particular set of circumstances, we will be able to refer you to an appropriate centre as soon as possible.
If you're not quite ready to do so yet, please read on as we answer some of the most-asked questions about the rehab process and how we at OK Rehab can help you.
To begin your recovery journey today, call our 24-Hour Helpline: 0800 326 5559
How does referral work?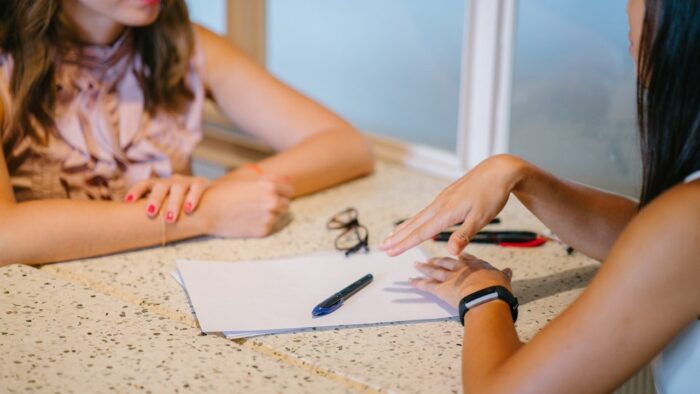 The first step in recovering from any addiction or problematic behaviour is acknowledging and accepting that there is a problem to be addressed. Once you have done that, you will be in a position to call us on 0800 326 5559 and begin the referral process.
Once you feel comfortable, the first thing we will do is begin our consultation, in order to get more information about your case.
This will involve the advisor asking you a number of questions about your addiction, such as when you think it became a problem, the severity of your substance abuse, and how it has impacted your life up to this point.
We understand that some of these are deeply personal questions, and that you may be apprehensive of speaking about such matters with a stranger on the telephone.
However, please be assured that our staff are highly trained and empathetic, and many of them will have been in a similar position to you at some point in their life. Please also be aware that your information will be treated with the strictest of confidence.
We ask these questions to ensure that we can refer you to the right place, to get the treatment that you need.
We have an in-depth knowledge of the many rehab facilities around Scotland, and once we get to know you better, we can determine which would be best for you.
Calling an organisation like ours is an achievement in itself – you should be proud of yourself for taking this step towards recovery.
Can I attend a rehab facility near me?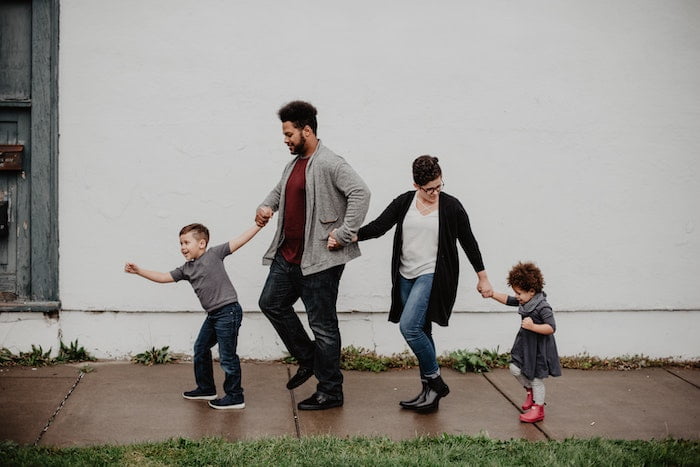 Yes, absolutely. We have the means to arrange rehab referral across the whole of Scotland, with centres in every county. We find that most of our service users prefer to seek treatment close to home, for a number of different reasons.
For one thing, it means that you can be close to your support network, with family and friends nearby. There may even be the opportunity if appropriate for your recovery, to involve family members or loved ones in some of your therapy sessions, with the involvement of professionals at the centre.
These kinds of sessions can go a long way towards healing the damage done by addiction and destructive behaviours. However, this course of action will only be recommended if a professional deems that it is appropriate for your recovery, and you consent to have them involved.
In some cases, being close to home can also provide the opportunity to attend rehab as an outpatient – in other words, to stay at home overnight and travel to the facility during the daytime. However, this will only be recommended in a minority of cases, and where appropriate.
For example, if you are going through a chaotic set of circumstances at home, it would likely not be recommended that you attend as an outpatient.
This is because these difficulties in your home life could be detrimental to your chances of recovery. As an inpatient, you also wouldn't have to worry about missing any sessions at rehab, which is very important to keep on top of.
To begin your recovery journey today, call our 24-Hour Helpline: 0800 326 5559
What kind of treatment can I expect from rehab?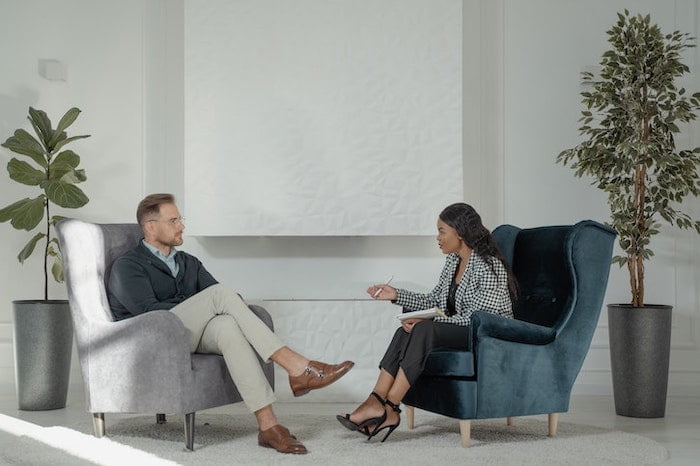 One of the first things that you will do once you arrive at rehab is put together a personal plan of treatment. There is an emphasis on tailoring this plan to your needs, as everyone's addiction is different, and requires a slightly different approach to treat.
This plan will feature a number of different therapies and holistic activities, the idea being that they have an accumulative and beneficial effect on your recovery and general wellbeing. Here are some of the things that you can expect to go through at rehab:
1. Assessment
When you arrive at the centre, you will go through a private assessment with one of the professionals at the facility, usually a psychiatrist. The goal here is to properly identify your needs for recovery, your current state of mind, as well as any potential triggers that you might have. This part assessment is not likely to be extensive in length, but it will help the staff when they are drawing up your treatment plan.
2. Detox
A necessary part of any stay in rehab is to go through detox. At rehab, you will have the opportunity to do this in a proper and medically supervised way. If you are an alcoholic, this is likely to involve reducing your alcohol consumption slowly over several days, rather than stopping immediately. As your consumption decreases, you are likely to experience some of the unpleasant side effects of withdrawal.
In a physical sense, this can involve things like muscle pain, chronic headaches, and intense sweating. On the mental side, you may suffer from bouts of anxiety, irritability, and perhaps even hallucinations.
Although these symptoms can be very unpleasant, they will not last for long, and the medical staff looking after you will be able to help you through any discomfort, in a manner that does not affect your recovery. Please note that you should not attempt to detox by yourself away from the centre – this is highly dangerous, and can even be fatal – it is never recommended.
As you come out of detox, the most crucial part of recovery treatment can begin – therapy.
3. Group Therapy
Taking part in group sessions will give you the chance to connect with others who are going through the same challenges as you, and to share your thoughts with a group that will be sympathetic to your struggles. Group therapy also gives people the opportunity to gain a fresh new perspective on various aspects of addiction.
Although some people may be apprehensive about sharing their issues with a group of strangers, these sessions are conducted in a safe, supervised environment, and can be very beneficial to your recovery in the long run.
4. Psychotherapy and solo counselling
All of us have our own personal issues, and we could all benefit from discussing these issues with a mental health professional. These issues can often be one of the causes of falling into addiction in the first place, and can certainly exacerbate an addiction that has already developed.
At rehab, you will have the chance to discuss your issues with a qualified professional, in a safe environment, at a pace that suits you.
This will help you to get to the underlying psychological issues behind your addiction, and gain a better understanding of them, and begin the process of healing. By the end of your time at rehab, you should have a much better understanding of yourself and your addiction, and you will have been provided with the psychological tools that you can now utilise to stay in recovery.
5. Other therapies
Your treatment plan may also include some therapeutic activities which you may not be as familiar with, such as motivational therapy or art therapy. There might also be the suggestion of engaging in activities such as yoga, tai chi, and mindfulness meditation.
Although some of these may be entirely new to you, they are included in your plan in order to give you the best possible chance of a full recovery. The only requirement is that you approach these activities with an open mind, and an ongoing commitment to engage in your own recovery.
6. Aftercare
A crucial part of your treatment at rehab is preparing you for reintegration into the wider world once you leave. As you come to the end of your time at the facility, you and a professional will draw up a personalised plan for relapse prevention.
This could involve proactive steps such as attending ongoing group therapy meetings such as Alcoholics Anonymous. It could also include setting out social situations to stay away from – for example, cutting off contact with an old group of friends who are still in addiction. Some of these decisions could be difficult to make, but the idea is simply to maximise your chances of staying in recovery and to use everything you have learned in rehab to achieve that goal.
To begin your recovery journey today, call our 24-Hour Helpline: 0800 326 5559
Call OK Rehab Scotland Today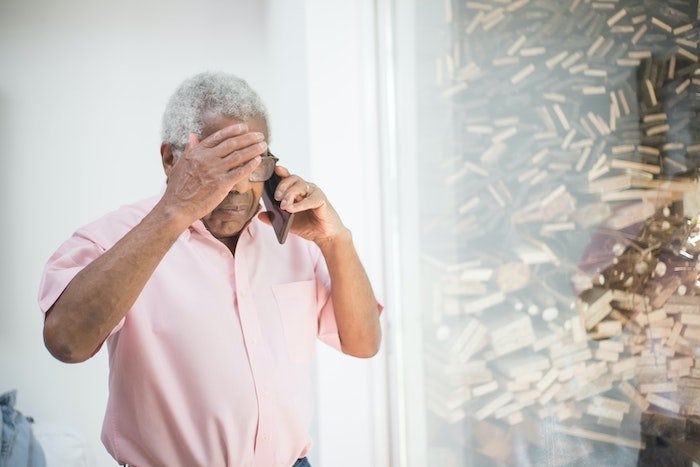 We hope that you now have a clearer understanding of our referral process, and what to expect from your stay at rehab. If you are ready to accept and acknowledge your addiction, you can reach out today by calling us on 0800 326 5559. One of our team of friendly advisors will be happy to take your call and begin the consultation whenever you are ready.
Please note that we currently only refer to private rehab facilities. We appreciate that cost may be a concern, but please try to think of rehab as an investment in yourself. The cost of any rehab stay will be very small in comparison to the potential cost of staying in addiction for the rest of your life, not to mention the effect that doing so could have on your personal relationships and mental and physical health.
Once we have determined the right facility for you through our assessment, we will be able to give you detailed information on how much your placement will cost, and how long you will need to stay for.
The financial cost varies from one facility to another, but most service users will be required to stay for between 14 and 28 days, with most staying for 28 days. This is enough time to detox, go through therapy, establish new patterns of behaviour, and prepare for life in recovery after you leave rehab.
Here at OK Rehab, we have the ability to refer to facilities across the whole of Scotland, including Aberdeen, Ayrshire, Edinburgh, Stirling, St Andrews, and Perth. Wherever you live in the country, we can get you into rehab as soon as possible, where you can begin your journey to recovery. However severe your addiction is, and however long it has been affecting you, a new life free from the misery of substance abuse is always possible.
There are different ways you can support a loved one at home. Addiction is often really hard to navigate because of how it emotionally and financially drains family members.
As well as this, there's the continuous worry about the person's health and risk-taking behaviours that they likely participate in.
One intervention that is often resorted to is when a couple of people in the family along with a substance misuse worker or a doctor meet with the person affected to talk. As a group, you address the topic of the addiction and then outline treatment options.
It's usually an approach people use when things have got difficult and you're incredibly worried. The focus is getting your loved one into a drug and alcohol rehab in Scotland quickly.
Another intervention is where you're provided tools that help you navigate and structure your family life. The CRAFT approach offers information about addiction and how to develop healthy relationships around it.
The focus is on your loved one's positive behaviours. This is the point from which you encourage them to open up to treatment options.
CRAFT also provides direction on how to prioritise yourself through self-care activities as well as learning how to set beneficial boundaries.
To begin your recovery journey today, call our 24-Hour Helpline: 0800 326 5559
How do tell you to have an addiction?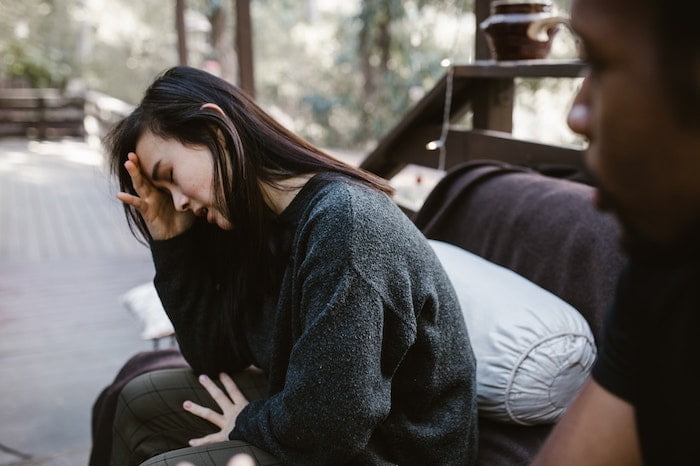 When people suffer from addiction for a while, they'll initially deny that there's a problem. This is a significant symptom in itself. The denial phase can actually last years.
Even at the point where people are able to admit it, some still won't realise the gravity of what addiction means. It's an illness that requires professional input.
Yes, conquering addiction requires willpower, the ability to say "no" as well as the ability to avoid unhealthy environments and triggers, but it's also the medical and psychological processes in the body that need to be supported.
Moderate to severe addictions include the following symptoms:
Thinking about the substance every day.
Needing the substance to face the day.
Using more drugs or alcohol to feel an effect.
Mixing substances to feel more of an effect.
Stealing, lying, or manipulating to get the substance or hide substance use.
Loved ones expressing their concern.
Experiencing psychological and physical withdrawal symptoms.
The cost of alcohol rehab in Scotland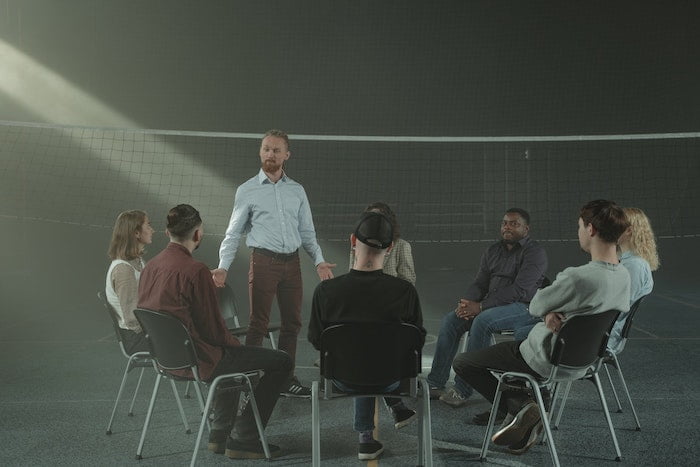 The cost of a stay at an alcohol rehab in Scotland will vary according to where you go, the treatment you require, the length of time you stay, and whether the place offers luxury or affordable options.
It's worth doing your research and making a price comparison between clinics. OK Rehab can actually help you do (we're in contact will all the rehab clinics in the area).
Rehab clinics in Scotland can cost anywhere from £495 a day for the more expensive ones. On the other hand, you can get clinics that are only around £1,000 a week.
Do health insurance policies cover rehab costs?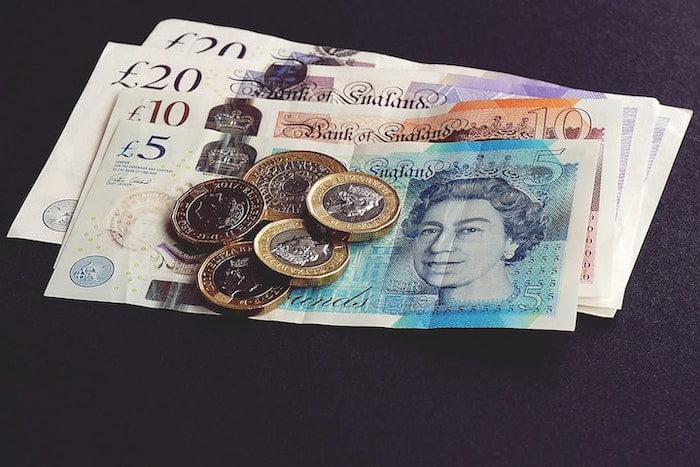 Some health insurance policies actually cover the cost of treatment at private clinics. There will be a section on this in the fine print, so have a read to find out. What's helpful to keep in mind, however, is that claiming can obviously increase yearly premiums.
Another factor to consider is if your policy is offered through work, then there could very well be a clause that states you need to inform your employers of the addiction and that you're claiming treatment through the policy. You'll need to check this.
NHS funding for rehab costs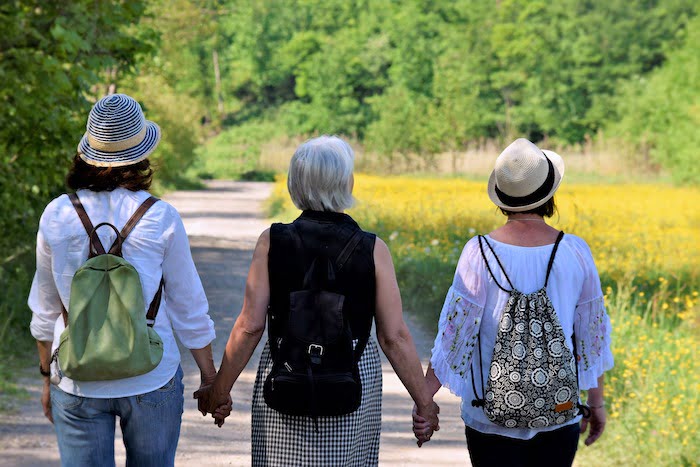 In many cases in the UK, people are funded through the NHS to access residential treatment at a private clinic. This can happen in Scotland.
You'll need to apply through your local council. Most people who apply do so with the support of their drug and alcohol worker.
This is because the council will expect you to be in regular contact with the alcohol and drug service. They'll want to see that you're putting in effort to recover already before providing funding.
As well as this, people eligible are from low-income households and usually have a moderate to severe addiction.
Other free organisations to consider
Below is a list of other organisations that offer free advice for addiction around Scotland:
1. C G L
Address: 62 Broughton St, Edinburgh EH1 3SA
Telephone: 0131 557 5273
Website: https://www.changegrowlive.org/north-west-recovery-service-edinburgh/info
2. Turning Point Scotland Edinburgh
Address: The Links Project, 5 Links Pl, Leith, Edinburgh EH6 7EZ
Telephone: 0131 554 7516
Website: https://www.turningpointscotland.com/getting-support/edinburgh/
3. NHS Fife Addiction Services
Address: Cameron Bridge, Leven KY8 5RR
Telephone: 01592 716446
Website: https://www.nhsfife.org/services/all-services/addiction-services/
You can also reach out to various helplines, including Mind UK, YoungMinds, Rethink Mental Illness, Samaritans and Papyrus, SMART Recovery or find an Alcoholics Anonymous, Narcotics Anonymous or Cocaine Anonymous near you. The NHS are also there to help provide support.
To begin your recovery journey today, call our 24-Hour Helpline: 0800 326 5559
The duration of a residential stay at a clinic in Scotland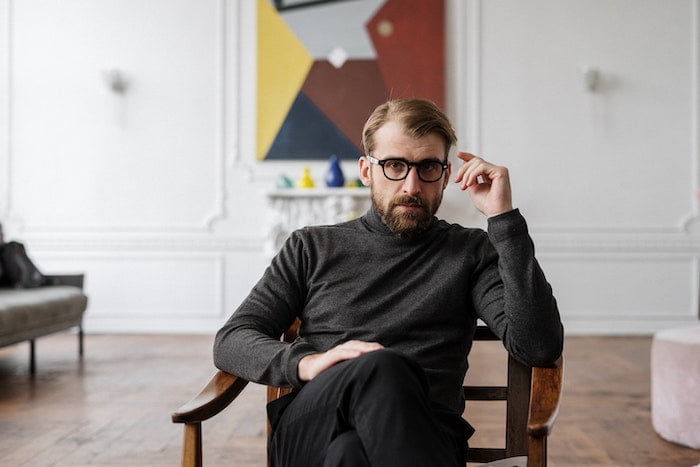 A residential stay an alcohol rehab in Scotland for drug or alcohol treatment will differ between individuals although the vast majority will stay for twenty-eight days.
This is recommended because it gives you time to wean off the substance as well as time to learn skills to manage cravings.
Psychotherapies and group sessions take a couple of weeks to really get to the point where change can be deep and beneficial.
Some people will stay for a ten day detox, but this only addresses the physical withdrawal. Actually, longer stays are always the better option.
How support from the NHS differs to private recovery treatment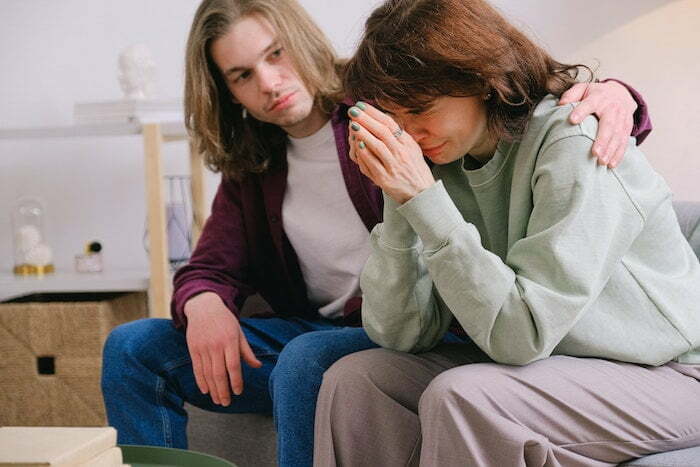 In Scotland, you can go to drug and alcohol services offered through the NHS for treatment, or to a private clinic.
NHS services have a schedule of weekly activities that you can access. This usually includes a 12 Step group, SMART recovery group, drop-in clinics, a needle exchange, and there are usually some one-to-one appointments offered.
While they're good and serve anyone in active addiction, they're also fairly stretched so the attention you get is streamlined.
Private clinics are establishments that have the goal of supporting you to recover from addiction. They treat people who are ready to quit substances.
A tailored treatment plan is provided through a team of specialist staff. Every day is filled with therapies and activities that bring you to a place of deep self-understanding. You become equipped to manage addiction and achieve long-lasting sobriety.
Inpatient and outpatient clinics; what's the difference?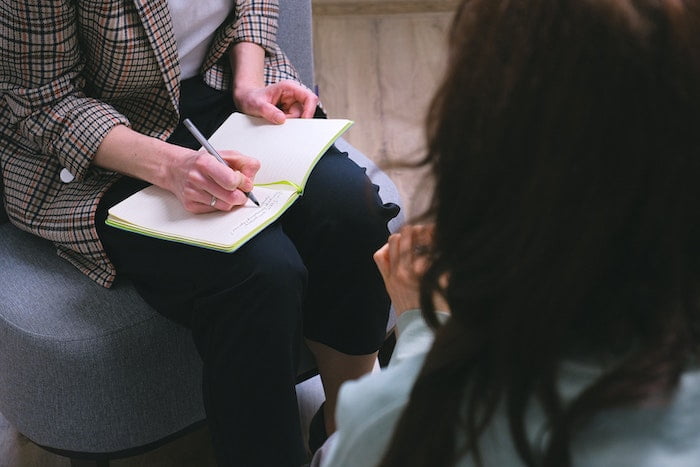 There are a few differences between inpatient and outpatient clinics.
Inpatient clinics are where you stay at the clinic for a particular number of nights. During the day you're given intensive treatments. The environment is substance-free and you'll have 24 hour care.
Outpatient clinics are where you stay at home but go to the clinic for an appointment or group session.
NHS services offer outpatient clinics, private rehabs offer inpatient support.
To begin your recovery journey today, call our 24-Hour Helpline: 0800 326 5559
Alcohol detox and rehab in Scotland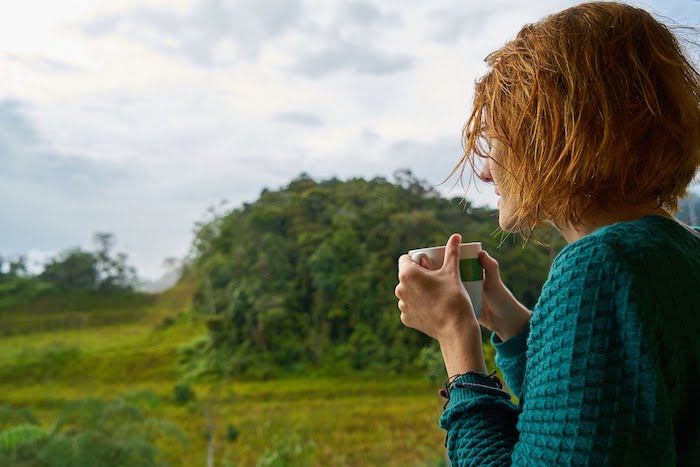 There are lots of ways that alcohol use takes over your life. Not only does it cause physical deterioration, it also negatively impacts the psychological. Long-term use is linked to cancer, dementia, and mental health conditions.
The withdrawal symptoms of moderate to severe addictions include:
Shaking and sweating.
Confusion and hallucinations.
Low mood and anxiety.
Sickness and diarrhoea.
This is why at an alcohol rehab in Scotland, you'll be supported by medical staff through a detox period. This includes a prescription for Librium, a medication to safely wean you off the substance.
Detox lasts around ten days and by the end of it you'll be ready to fully focus on psychological healing.
At this stage, you'll take part in group therapies each day. Doing so helps you to develop a solid foundation for recovery.
Group sessions are an excellent space for reflection and learning. As well as this psychotherapy will make up a large part of your treatment programme.
This means the deep unravelling of addiction is facilitated through being acknowledged and through implementing new skills.
Rehab for cocaine in Scotland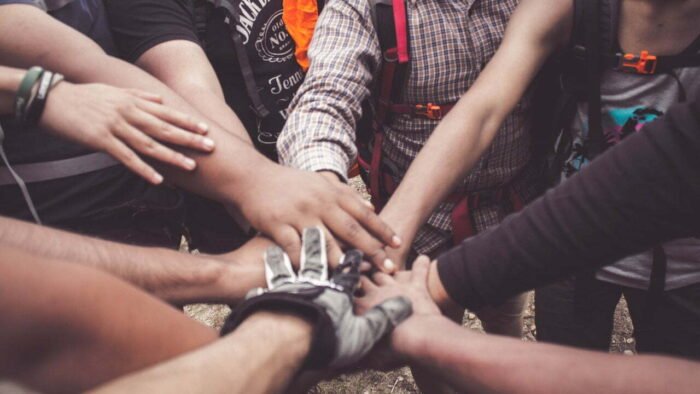 Becoming addicted to cocaine increases the risks of various illnesses because of how it impairs the immune response.
People are at risk of more colds and flu, but also there's a higher risk of diseases. The heart is put under considerable strain and if people begin using crack-cocaine, so are the lungs.
Cocaine withdrawal includes the following symptoms:
Feeling unsettled.
Low mood.
Suicidal ideation.
Heart palpitation.
Severe cravings.
Sleep and appetite disruption.
At rehab, you'll start learning how deeply cocaine impacts brain functioning. It creates an incredibly compelling force that feels impossible to resist. Many people feel this way and often regret and don't enjoy cocaine after this compulsion to use.
Cognitive behavioural therapy supports you to see what's going on in the brain at an automatic level.
Therapists teach you how to interrupt the automatic with various exercises in order to regain control of thoughts. This leads to a point where you can change through adapting your behaviours.
Rehab for heroin in Scotland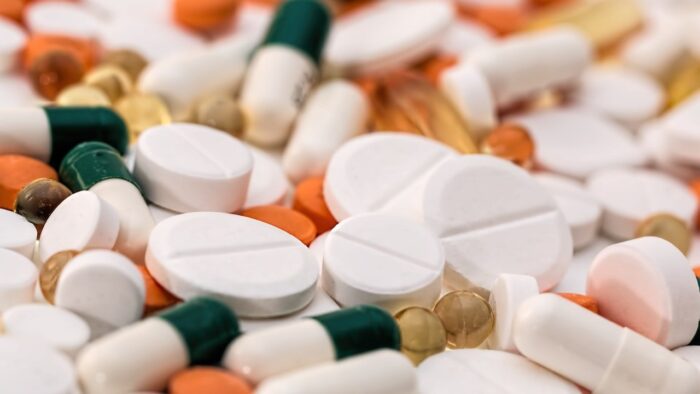 Quitting heroin isn't easy. It's a substance which, like alcohol and benzodiazepines, causes physical addiction. When this happens your body comes to rely on it in order to function. As the substance leaves your body and you go into withdrawal, really uncomfortable physical symptoms occur.
These include:
Severe pain in the body and bones.
Cold-like symptoms.
Sickness and diarrhoea.
Feelings of anxiety and overwhelm.
Emotional upset.
A rehab detox weans you off heroin in a comfortable way through a Subutex prescription. This takes around ten days and is monitored by a doctor.
When you're through the detox, you'll then move on to other treatments such as counselling, which makes up a key part of your programme.
Counselling offers a space for honest self-reflection relating "the Self" to the environment you're in as well as thinking about environments at home.
With staff and other residents, you'll come to understand and plan to manage a life of sobriety and meaningful activity that is completely heroin-free.
Rehab for cannabis in Scotland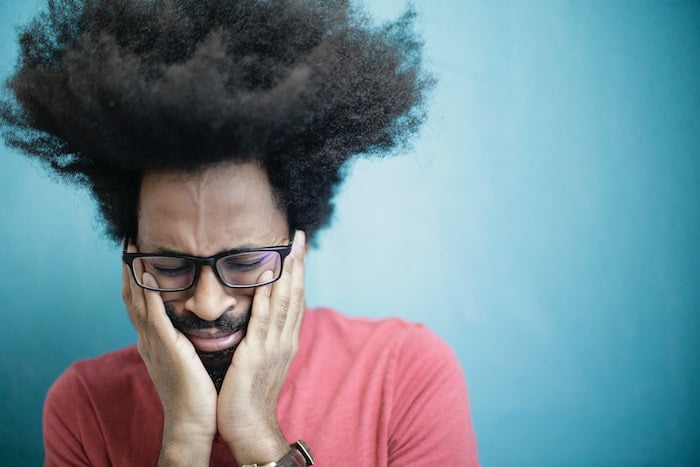 When you become addicted to cannabis, a psychological addiction is formed. While this is so, there are some very distinct physiological effects that take place and this can make it feel like a substance which has physical effects.
Side effects of cannabis use include:
The giggles.
Feelings of relaxation.
Increased appetite.
Nightmares when withdrawing.
Linked to psychosis and schizophrenia.
Cannabis also releases toxic fumes when smoked so this puts your lungs at risk. THC is the chemical that is psychoactive and that causes addiction and psychological effects. This is a chemical that's illegal in the UK.
When you go to a drug and alcohol rehab in Scotland, you'll have a timetable to follow.
This will include around four sessions of motivational interviewing where you explore your reservations about quitting cannabis.
This is also the therapy which helps you to identify what truly drives you to seek sobriety. Other holistic activities will also offer a relaxed space to connect the mind and body.
To begin your recovery journey today, call our 24-Hour Helpline: 0800 326 5559
Addiction and mental health; a dual diagnosis and what that means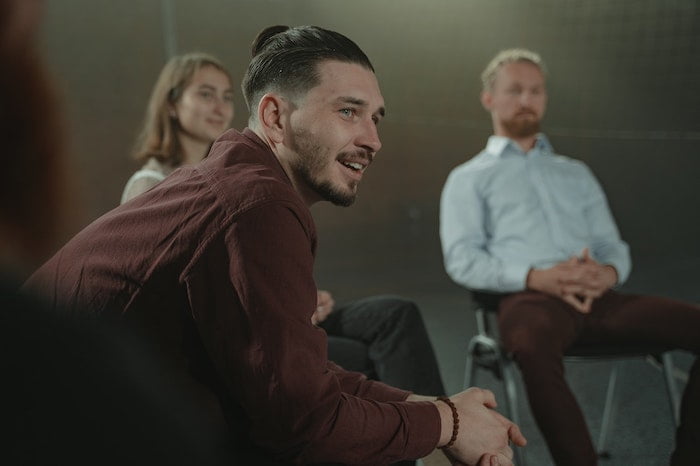 When you're first admitted to alcohol rehab in Scotland, you'll be met with a member of staff, probably a psychotherapist, counselling psychologist, or psychiatrist.
This person will assess you in relation to your mental and physical health but will also look at your history, current environment and family background.
Doing so offers a full "picture" which helps them to diagnose any mental health conditions.
It might become apparent that as well as an addiction you have a mental health condition. This would therefore be termed a dual diagnosis.
This will mean staff will focus on your addiction recovery but will do so taking into account the factors that are related to your mental health condition. The treatment programme is likely to include therapies targeted at both.
To begin your recovery journey today, call our 24-Hour Helpline: 0800 326 5559
Recovery and relapse prevention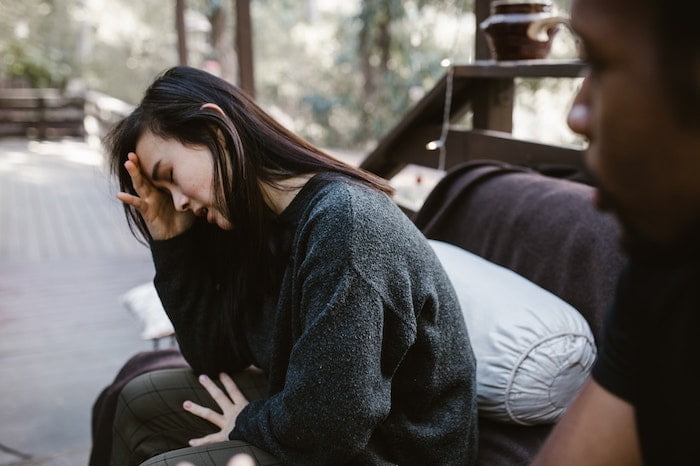 As part of your aftercare, rehab staff prioritise creating a relapse prevention plan with you. When you get home, it will become a very important part of your life as this is what will guide you to remain sober and give you advice when you're struggling.
The plan will include who to call (people you trust and professional organisations) to help you through difficult moments or long-term focus.
There will be step-by-step reminders on how to practise coping mechanisms (i.e. grounding techniques). Finally, there will be clear guidance on actions to take if you lapse.
Other places you can access support in Scotland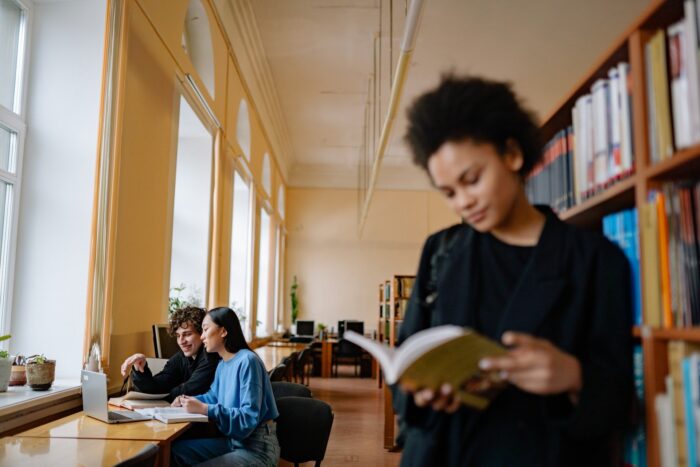 As well as private rehab support, there are other organisations you can contact. While these can be useful at various points of the recovery journey, it has to be pointed out that there's no treatment facility that equals what you get at a private clinic.
This is really where you can develop the foundation for deep change.
Other places you can go include:
If you relapse on alcohol or heroin, you might be eligible for a home detox. This would have to be approved by a professional, however. Also, a doctor would call or visit you every day to check you're managing the prescription effectively.
NHS drug and alcohol services. For people with active addiction or who want light/casual input, this environment can be beneficial. There are regular group sessions and support from substance abuse workers.
Local 12 Step groups including Alcoholics Anonymous and Narcotics Anonymous are available online and in some communities. There you're supported to accept the addiction and to identify how to heal through social connection and developing meaningful activities to establish purpose in life.
SMART recovery groups are available in some cities. They're useful if you need a bit of guidance on how to manage your cravings and goals at a ground level each day. Sessions offer practical tips on how to do so.
Get Help Today
For more advice on addiction support, call us today at 0800 326 5559.
We can help you access the best addiction rehab services.  All drug and alcohol rehabs need to be registered and audited by the Care Quality Commission (CQC).
OK Rehab also offers support across the UK, including Aberdeen, Dundee, Edinburgh, Glasgow, Inverness, Perth, Paisley, Hamilton, Livingston and Stirling.