Drug & Alcohol Rehab in Edinburgh
NHS Scotland's 2020 report into drug-related deaths was published on the 30th of July – it showed that in the time frame leading up to its publication, there were 1,339 drug-related deaths.
That's a 5% increase from the previous report – and many of those people could have been saved with the right help and support.
A wide variety of treatments are available to help you heal from addiction, including residential and at-home care.
We have more information here on nearly every part of the process – if you'd like more information or advice, you can also contact our helpline.
Please call our 24-Hour Helpline: 0800 326 5559
What is Addiction?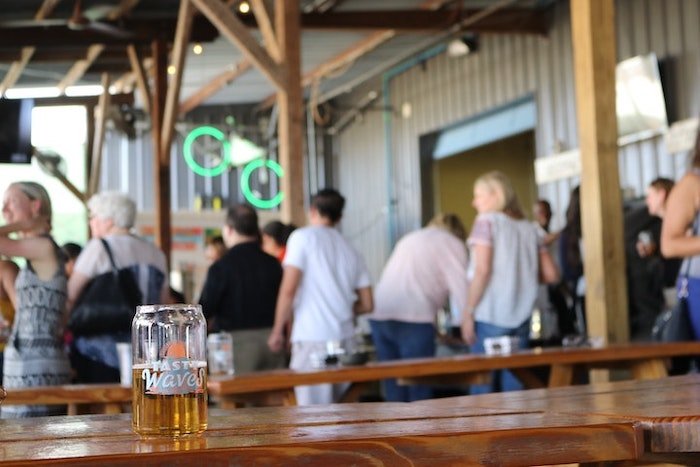 Addiction is a complicated disease.
There are many reasons we can become addicted to a substance, including genetics, trauma and mental health conditions. However, addiction manifests in different ways for different people, so it doesn't always look the same.
Fortunately, there are some general signs to look out for that suggest you are struggling with addiction. These fall under three categories: physical, psychological, and behavioural.
Physical symptoms: Slurred speech, clumsiness, red eyes, frequent coughing or sniffling, particularly large or small pupils, changes in weight, and insomnia
Psychological symptoms: changes in mood, changes in personality, self-isolation, anxiety, paranoia, irritability, and lack of motivation
Behavioural symptoms: denying substance abuse, ignoring or acting indifferent when friends and family express concerns, impulsivity, planning life around the addiction, frequent failed attempts to withdraw from the substance, compulsively lying, engaging in criminal activity, spending time with a new group of people, and spending lots of money
This list is not exhaustive. However, it does cover many of the signs of drug or alcohol addiction.
If you recognise these signs in yourself, it's time to get help. It may seem like these symptoms are taking over your life, but they do not have to stay forever.
When you ask for help and get on the road to recovery, you can enjoy a life free of the physical, psychological and behavioural effects of alcoholism or drug addiction.
On the other hand, you may have noticed that a loved one is expressing some of these worrying signs. If that's the case, OK Rehab can provide you with the support you need to manage this situation.
We recommend initiating a conversation with your loved one that outlines your concern for their well-being.
In this conversation, you should make it clear that you have their best interests at heart and, therefore, would like them to get help. But, as you express this, make sure you also demonstrate that you will love them no matter what.
If your loved one decides they are ready for help, they can benefit from a free assessment with OK Rehab, where will we find an appropriate centre for their rehabilitation in Edinburgh.
Yet, it is not uncommon for friends and family members to refuse help. They may do this as a result of shame or simply not want to recover from their drug or alcohol addiction.
We recognise that this can be extremely difficult to deal with. However, you cannot force anyone into recovery; it has to be a personal choice.
Do not let this dissuade you from contacting our team. We can provide you with expert advice on how to behave as the concerned friend or family member of someone who struggles with drug or alcohol addiction.
Over time, as you continue to show your support for your loved one, it is possible that they will conclude that they need help. In this situation, we will be ready to arrange help for them in a matter of days if necessary.
At OK Rehab, we act fast to secure your sobriety.
Please call our 24-Hour Helpline: 0800 326 5559
Pre-rehab steps: Intervention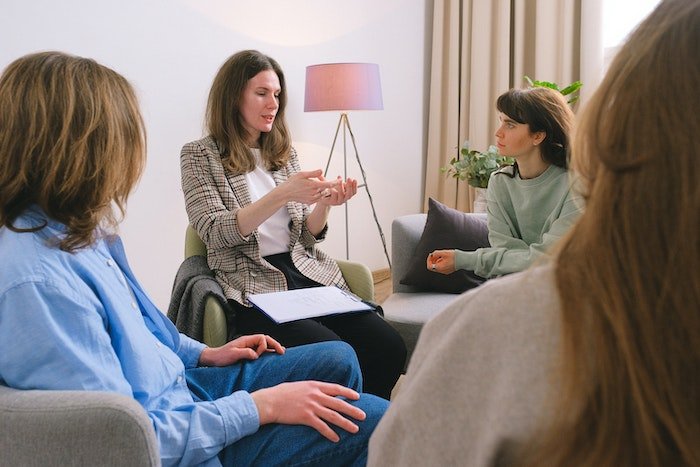 Two big reasons that a lot of people don't seek out help for addiction are shame and denial.
A lot of people are too scared to admit, possibly even to themselves, that they have a problem.
This often, unfortunately, leads to it getting worse, getting harder and harder to treat, as it's a disease that gets stronger over time.
Intervention as early as possible could help the person with the addiction to see the light before it's too late, giving them the outside perspective they truly need.
In a traditional intervention, loved ones of the person will gather to read out letters detailing how the addiction has affected them.
There's also the Community Reinforcement and Family Training, or CRAFT, approach. Here, you'll learn how to positively reinforce the person with the addiction while also making sure they don't take any steps backwards.
Both are guided by a professional interventionalist – you could even do both, especially as they happen at different points in most recovery journeys.
Please call our 24-Hour Helpline: 0800 326 5559
How do I know I'm addicted?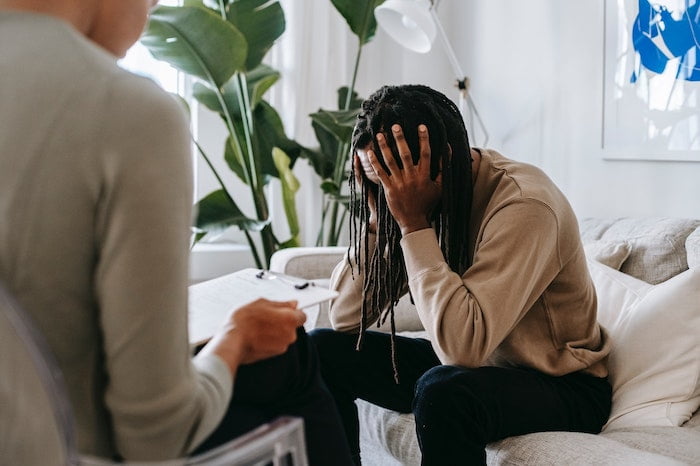 If you're in the early stages, you might be wondering if you have an addiction at all.
Use, abuse, and addiction are three different things – while use simply means using and abuse means using to a harmful extent, addiction is a disease where you can't stop yourself from using drugs and/or alcohol.
Those with addiction will also develop a physical or psychological dependence, where they experience various withdrawal symptoms if and when they attempt to stop using.
This is because their system has adjusted to the substance they're addicted to or to alcohol. So when their intake suddenly drops, their mind and body react to this sudden change.
There are plenty of criteria available to help measure addiction – one of the most prominent for alcoholism is the CAGE Questionnaire.
This consists of four questions, which are easy for practitioners to remember as they all make up the acronym CAGE:
Have you ever felt the need to Cut down on your drinking?
Have you ever felt Annoyed by people criticising your drinking?
Have you ever felt Guilty about your drinking?
Do you have an Eye-opener to get you going first thing in the morning?
Please call our 24-Hour Helpline: 0800 326 5559
How much does drug and alcohol rehab in Edinburgh cost?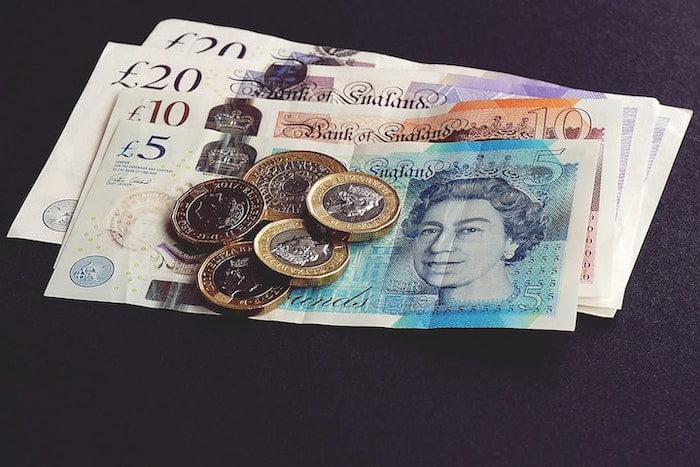 The cost of drug and alcohol rehab in Edinburgh really does depend on where you go.
Some luxury rehabs frequented by celebrities can cost up to £76,000 – and some of the cheapest can come to £1,000 a week.
But on average, a private UK inpatient facility is about £14,000 for a 28-day stay.
It's important to research the cost of any organisation you're considering recovering with to check that it's affordable to you.
Please call our 24-Hour Helpline: 0800 326 5559
Is drug and alcohol rehab in Edinburgh covered by health insurance?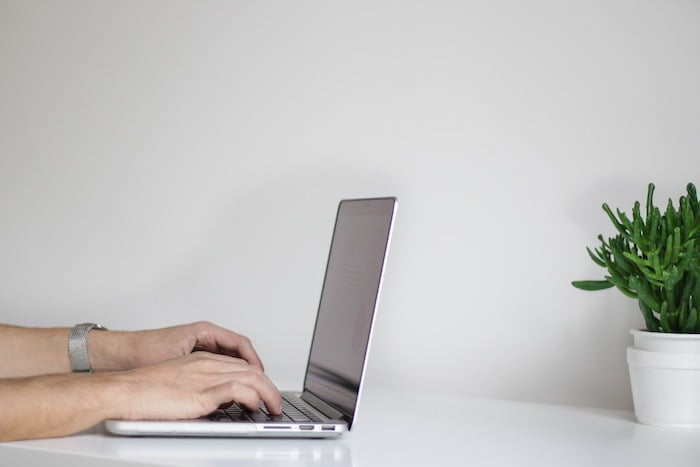 The general answer to this is yes – but there are some complications.
A vast majority of health insurance plans cover addiction – but it's not automatic. You'll need to tell them about your addiction, which can be difficult for some people.
It's the same for most employees in private healthcare – and it might be even more difficult to tell your workplace about your addiction.
With both of these options, you should do some research to see if they're available to you.
Please call our 24-Hour Helpline: 0800 326 5559
Is drug and alcohol rehab in Edinburgh on the NHS?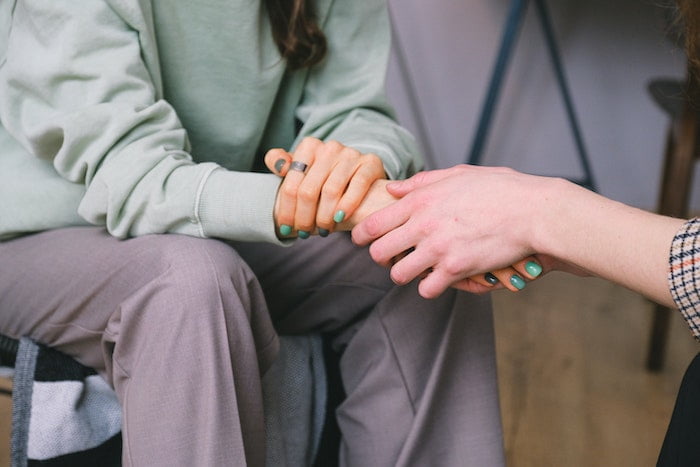 Funding for private drug and alcohol rehab in Edinburgh is available on the NHS, but it's ringfenced and notoriously difficult to obtain.
You might be surprised to learn that it's not decided by the NHS but by an independent panel.
You'll have to prove to them that you need the funding, which can be emotionally taxing for a lot of people.
If you feel like you can go through the process of obtaining it, trying to get funding from the NHS could be great. Especially considering how costly residential rehab in Edinburgh can get.
But if you don't feel up to it, going straight to private rehab will probably be your best option.
Other free organisations
Below is a list of organisations offering free addiction support in and around Edinburgh:
1. Turning Point Scotland Edinburgh
Address: The Links Project, 5 Links Pl, Leith, Edinburgh EH6 7EZ
Telephone: 0131 554 7516
Website: https://www.turningpointscotland.com/getting-support/edinburgh/
2. C G L
Address: 62 Broughton St, Edinburgh EH1 3SA
Telephone: 0131 557 5273
Website: https://www.changegrowlive.org/north-west-recovery-service-edinburgh/info
3. The Junction
Address: The Junction, 82-86 Great Junction Street, Edinburgh, EH6 5LL
Telephone: 0131 553 0570
Website: http://www.the-junction.org/opens
You can also call a number of helplines, such as Mind UK, YoungMinds, Rethink Mental Illness, Samaritans and Papyrus, SMART Recovery or find an Alcoholics Anonymous, Narcotics Anonymous or Cocaine Anonymous near you.
The NHS can also provide you with support.
Please call our 24-Hour Helpline: 0800 326 5559
How long does rehab last in Edinburgh?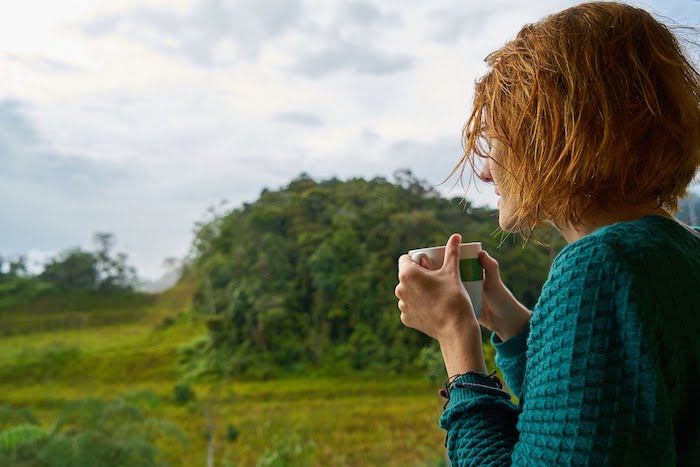 The amount of time you spend on drug and alcohol rehab in Edinburgh will depend on several factors.
These include what you're addicted to, the kind of treatment you go for, the kind of room you choose in residential treatment and the organisation you choose to recover with.
If you have a physical addiction, you'll need to spend a bit of time on a detox before you get started.
This is because withdrawal symptoms for addictions, including alcohol and heroin, can become highly unpleasant or even dangerous if your intake drops with no support available.
For alcohol specifically, we'd recommend a minimum of seven days to detox, followed by a further 28 days to focus on recovery and rehabilitation using therapy and counselling.
Essentially once we've got you past the physical part of your recovery and confronted your physical reliance on drugs and alcohol, we'll then be able to tackle its emotional root causes.
Following this, there's the transitional aftercare stage, where we'll continue to treat you as you step into your new drug and alcohol-free life once you leave rehab in Edinburgh.
Please call our 24-Hour Helpline: 0800 326 5559
NHS vs private addiction treatment in Edinburgh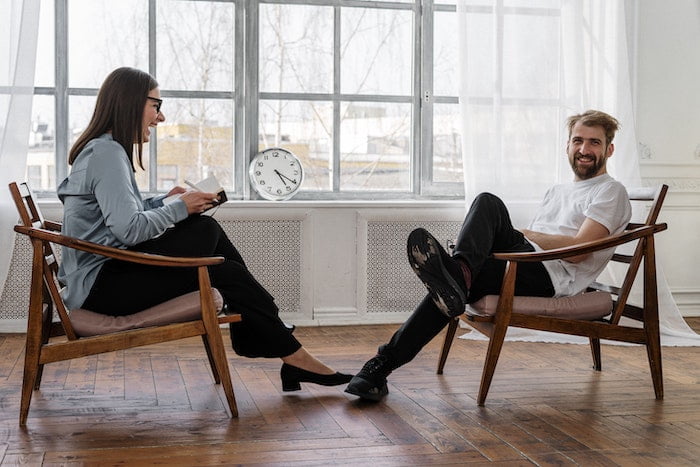 Private addiction treatment isn't the only option – there are also some great services available on the NHS in Edinburgh.
One of this choice's biggest benefits is, of course, that it's financially available to all. Especially in comparison to private treatment, which can get costly, especially depending on where you go.
But you may also have to face long waiting lists – if you can afford it, you can gain access to private treatment much faster.
It's also often more personalised, giving you greater access to one-to-one therapy alongside a plan specifically tailored for you. This is especially important as addiction changes so much from case to case.
All in all, this is another one where you should assess your specific needs before making a choice.
Please call our 24-Hour Helpline: 0800 326 5559
Why is residential rehab in Edinburgh strongly recommended?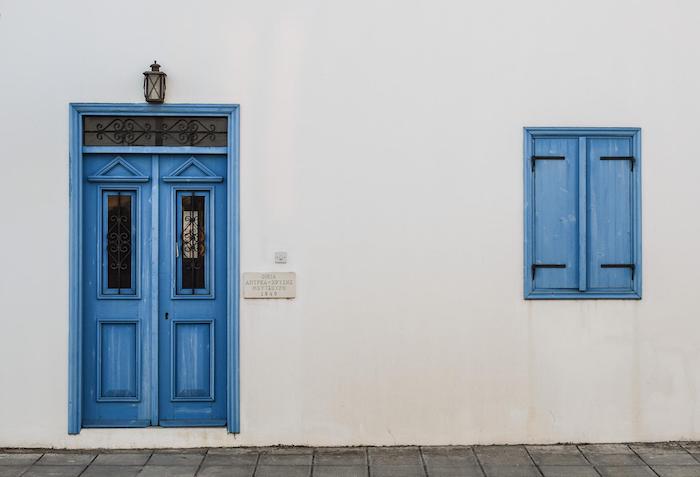 We recommend residential rehab as statistics show that it is the most successful form of treatment for many reasons.
Firstly, both your physical and mental health are prioritised in residential rehab. In terms of physical health, the detox restores your body to a healthy state, while healthy eating and exercise are employed as ways of maintaining your health.
Through therapy and motivational sessions, your mental health is taken care of incredibly well.
Secondly, residential rehab in Edinburgh offers round-the-clock care. The staff is made up of nurses, psychiatrists, psychologists and addiction specialists who give you their full support on a daily basis.
Furthermore, the comfortable environment created in residential rehab is unbeatable. It is a true home away from home where you can enjoy an ensuite bedroom, communal rooms and WiFi.
You have time to get to know other patients, which often makes your time at rehab in Edinburgh more enjoyable. What's more, on set visit days, your family and friends can travel to see you.
We recommend that you only invite loved ones who fully support your sobriety, as this will be beneficial for your recovery.
Many patients appreciate the fact that they can leave their responsibilities at home when they enter a drug and alcohol rehab in Edinburgh; there is no more cooking, cleaning or working.
Everyday commitments can deter you from recovery, so being able to focus your full attention on therapy is extremely beneficial.
Every drug and alcohol rehab in Edinburgh has a duty of care. They must prioritise your well-being, and they do this by constantly assessing your health to see where you are at in your rehab journey.
Most people are deemed safe to leave after around 28 days; however, your stay could be as short as 14 days. Alternatively, you could stay longer than 28 days if the staff decide that you need more treatment.
Overall, while residential rehab in Edinburgh is our preferred option for most patients, it is not necessarily right for you.
When you contact us, we will listen to your story and advise you on the best course of action for your specific situation.
Subsequently, we will begin to search for a centre in Edinburgh that meets your needs.
Please call our 24-Hour Helpline: 0800 326 5559
Inpatient or Outpatient Treatment in Edinburgh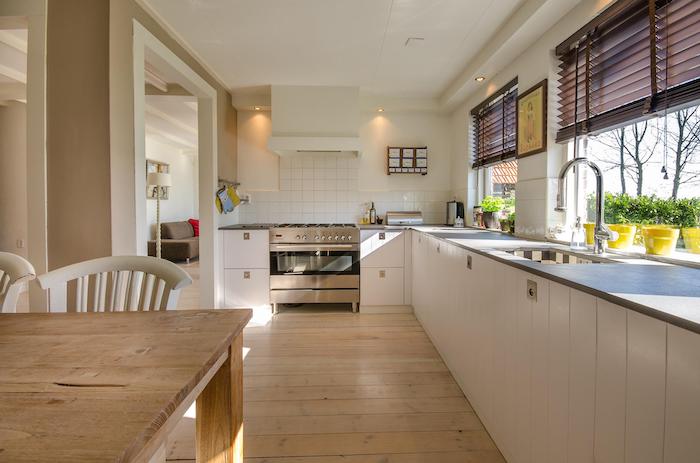 Another major choice to make – should you stay at home for treatment or go to a residential space?
If you have a more severe addiction, a residential space might be better.
First of all, it gives you a chance to get away from any issues that might have been driving your addiction and escape into a fully supported space.
Although support groups outside of residential rehab in Edinburgh can help with this, too, this space will also give you a chance to meet people who truly understand what you're going through.
Those relationships might just help you through the process.
On the other hand, many people find at-home recovery to be more comfortable and more convenient.
It also often costs less, and if you're getting to your addiction at an early stage, you might not need the same intense level of treatment.
If you're struggling to decide what's best for you, remember that our helpline is always available for advice!
Please call our 24-Hour Helpline: 0800 326 5559
Alcohol detox & rehab in Edinburgh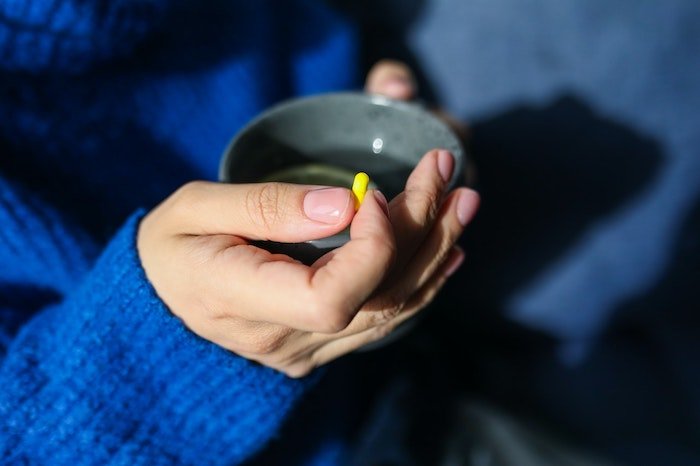 As alcohol is a physical addiction, you may experience a variety of withdrawal symptoms if you attempt to detox alone.
Some of the most common withdrawal symptoms of alcohol experienced six hours after your last drink include:
Nausea
Vomiting
Insomnia
Sweating
Beyond this, 12 to 48 hours after your last drink, more serious issues, like hallucinations, may occur.
Then, 48 to 72 hours after your last drink, you may experience delirium tremens – examples of these extreme symptoms include:
A racing heart
Heavy sweating
Fever
To help you avoid the worst of these symptoms, we'd recommend a Librium-based detox (Chlordiazepoxide) over a 10-day period.
Following this, we'll try to tackle the emotional causes of your addiction, with a further three weeks in rehab utilising therapy and counselling, as well as support groups.
Other types of medication you might be prescribed during your rehab stay include Acamprosate (Campral®) which helps rebalance the chemicals in the brain that have been damaged by alcohol; an antidepressant like nefazodone, desipramine, or imipramine to aid any anxiety or depression caused by alcohol; or the opioid antagonist Naltrexone which works to uncouple the relationship between alcohol and pleasure.
And in the final stage, we'll create a solid relapse prevention plan, including long-term and short-term goals, lifestyle changes, triggers (which will be specifically identified while the plan is being developed) and a plan in case you do relapse.
Please call our 24-Hour Helpline: 0800 326 5559
Rehab for cocaine in Edinburgh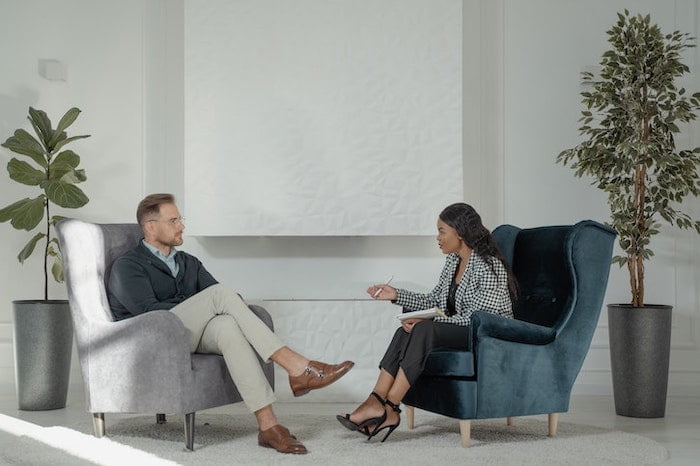 Cocaine isn't physically addictive, meaning you won't need a detox at the start of your treatment.
But it is still highly addictive, as tolerance can build up fast, and it encourages repeat uses by causing a high followed by a crash.
The withdrawal symptoms won't kill you, but they can have a devastating psychological impact.
Some of the withdrawal symptoms associated with cocaine include:
Agitation
A slowing of activity
Vivid and unpleasant dreams
Increased appetite
If you need help with cocaine specifically, more information is available on our website.
Please call our 24-Hour Helpline: 0800 326 5559
Rehab for heroin in Edinburgh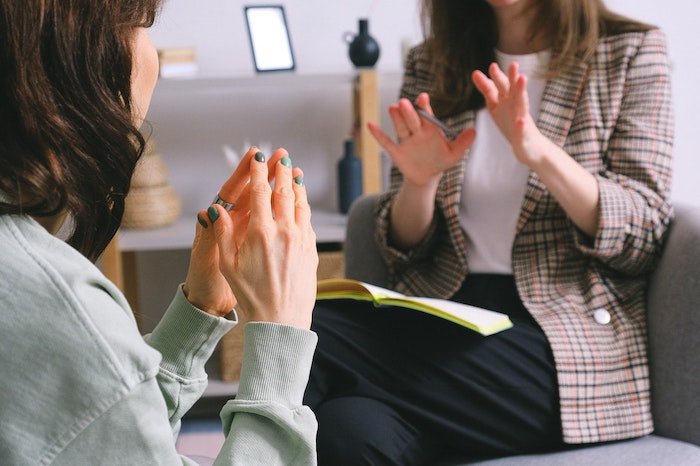 Alongside risks such as skin infections, HIV/AIDs and Hepatitis, Heroin is known for being highly addictive and having some nasty withdrawal symptoms.
These usually start 6 to 12 hours after your last dose, peak after one to three days and subside after a week, including:
Nausea
Vomiting
Diarrhoea
Agitation
Muscle spasms
Cravings
Shaking
Sweating
If you suffer from Post-Acute Withdrawal Syndrome, symptoms could persist for longer than this, lasting for weeks, months or even years in some severe cases.
In a professionally supported recovery plan, you'll go through detox at the beginning of treatment to try and avoid the worst of these symptoms.
In order to withdraw safely from heroin, it is important to admit yourself into a residential rehab facility in Edinburgh.
Over a set period of time, your intake will slowly and safely be reduced while you also take prescribed medication.
Following on from this, once we've dealt with the physical side of your addiction, we'll then be able to move on to your mental health.
More information on heroin rehab is available on our website.
Please call our 24-Hour Helpline: 0800 326 5559
Rehab for cannabis in Edinburgh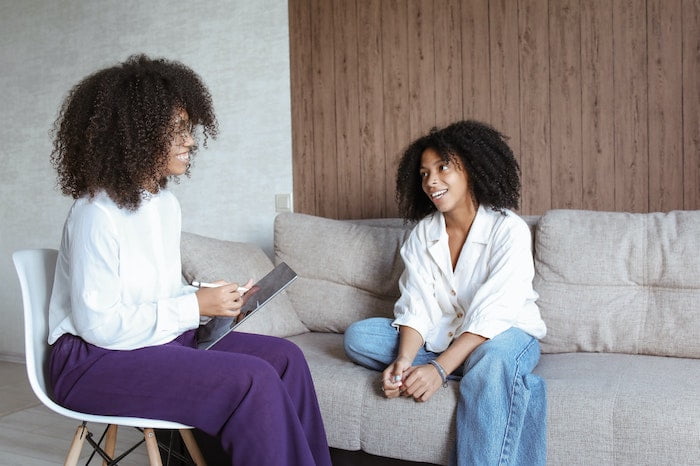 As it's more socially accepted and doesn't produce severe physical withdrawal symptoms, many people think of cannabis as a less dangerous drug.
But it can still be dangerous – and it's been predicted that around 30% of users have some kind of problem.
If you've reached a point where you can't function without it, in your personal or even your professional life, you need to seek out help.
Long-term effects of cannabis addiction can include:
A higher risk of respiratory illness
Extreme paranoia and hallucinations
Disrupted brain development, particularly if the addict is young
Depression
Anxiety
If you're concerned that you may be addicted to cannabis or that someone you care about might be addicted to cannabis, more information is available on our website.
Our helpline is also available to discuss any addiction-related issue.
Please call our 24-Hour Helpline: 0800 326 5559
Kinds of therapy and counselling available through drug and alcohol rehab in Edinburgh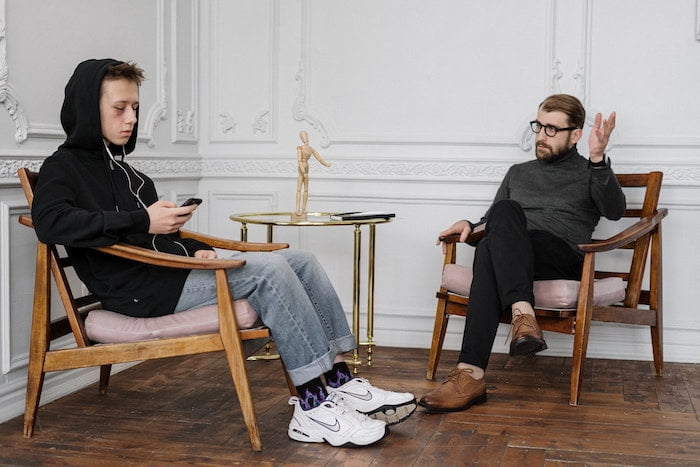 When it comes to addiction treatment, healing mentally is just as important as healing physically. Various kinds of therapy and counselling will be available to you during the rehabilitation period, with the first major example being cognitive behavioural therapy.
Cognitive Behavioural Therapy (CBT) specifically focuses on the toxic thinking and behaviour patterns known as cognitive distortions.
It teaches you to work through them with real-world scenarios while also getting you to break your problems down into manageable chunks.
Dialectical Behavioural Therapy(DBT), also uses the same model to help you regulate your emotions.
Strong emotions and more general toxic behaviour patterns often cause an emotional spiral that can lead to relapse if it's left unchecked.
So both these treatments are important for relapse prevention.
Then there are brief interventions, which are essentially check-ins with the people managing your treatment. It's very important that we keep track of your progress to make sure you're staying on track.
To move on to a counselling technique, motivational interviewing uses a series of non-judgmental questions to encourage (or "motivate") your recovery.
Please call our 24-Hour Helpline: 0800 326 5559
It uses four main processes as a structure: Engaging, Focusing, Evoking and Planning.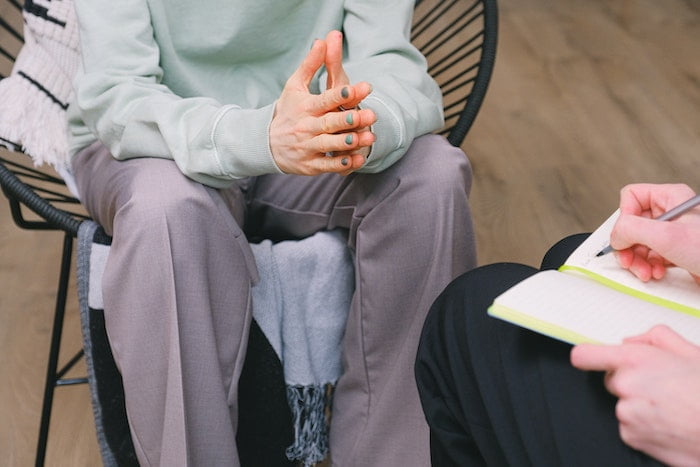 Practitioners of motivational interviewing also use five main principles to keep participants on track.
In no particular order, these are expressing empathy, adjusting to client resistance and supporting the client's self-efficacy and optimism, developing discrepancy and avoiding arguments and confrontations.
In group therapy, one therapist will work with a wider group of people, working through all your issues at once.
Sharing your recovery in such a way with people who truly understand what you're going through can lead to permanent relationships and might make you more open about your issues overall.
All patients involved can also motivate each other and keep each other on track.
If you'd like to keep certain aspects of your therapy more private, individual therapy is also an option.
This will also mean that your treatment can be more personalised, which can be important considering that addiction changes so much from case to case.
On the opposite side to diving into trauma, Holistic Therapies use a variety of enjoyable activities to heal your whole self.
The name comes from the Greek word "Holos", which means whole".
Examples include art and music therapy (great for people who like to express themselves through the arts), equine therapy (perfect for animal lovers) and adventure therapy, which uses team-building activities.
It's also important to acknowledge the impact that addiction can have on families.
Family therapy can help everyone to work through their trauma in a confidential environment.
Co-dependency is a toxic relationship structure where one person's needs are continuously put over another's.
Common symptoms of a co-dependent person include low self-esteem, a need to save others, poor boundaries, perfectionism, self-denial and control issues.
This is a situation that can often come from addiction – and treatment for it is available if it's something you need to get past.
Please call our 24-Hour Helpline: 0800 326 5559
12-Step Facilitation Therapy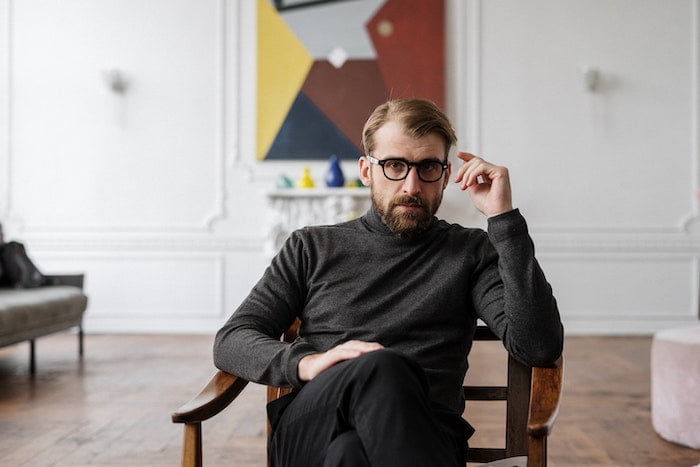 And finally, as its name would indicate, Twelve-Step Facilitation Therapy (or TSF) uses the famous 12 steps of alcoholics anonymous to structure and guide your recovery. These are:
Admitting that you're currently powerless over your addiction
Accepting a higher power (this doesn't necessarily have to be religious)
Making a decision to turn your life and your recovery over to that higher power
Looking back at your past behaviour and taking a moral inventory
Admitted to yourself, your chosen higher power and one other person where you might have messed up
Being prepared for your chosen higher power to help you become better
Asking your chosen higher power to remove your shortcomings
Making a list of people you might have hurt before you sought out help and being willing to make amends to those people
Making amends to those people where you can
Continuing to take personal inventory and admit when you're wrong
Asking your higher power for help with things you can't manage yourself
Continuing to grow, learn and change and carry what you've learned to others.
Please call our 24-Hour Helpline: 0800 326 5559
The importance of dual diagnosis for co-occurring disorders in rehab in Edinburgh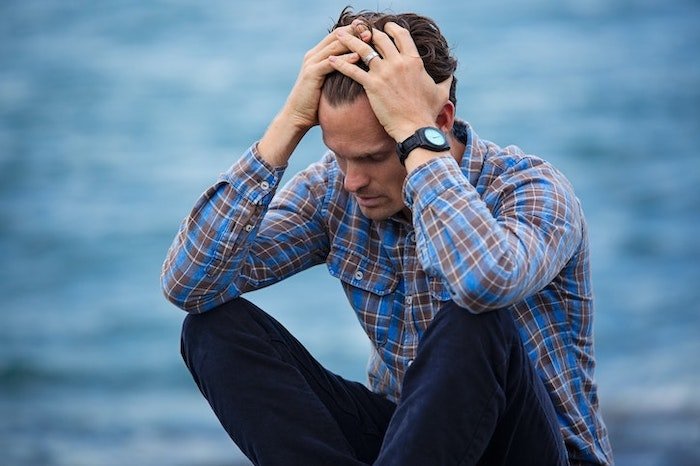 Addiction can relate to several underlying psychiatric disorders, including depression, anxiety, bipolar disorder and schizophrenia.
Even if you don't suffer from these at the start of your addiction, they can often develop from drug use.
Just as we need to acknowledge your physical health before we start any treatment, we also need to understand where you are mentally.
What headspace are you in? How will it impact your treatment, and how you react to the rehab process in Edinburgh?
For this reason, dual diagnosis is very important – and you need to be open with us from the start about any underlying issues you might have.
If you can't heal psychologically, you can't really make a full recovery.
Please call our 24-Hour Helpline: 0800 326 5559
How rehabs in Edinburgh help with relapse prevention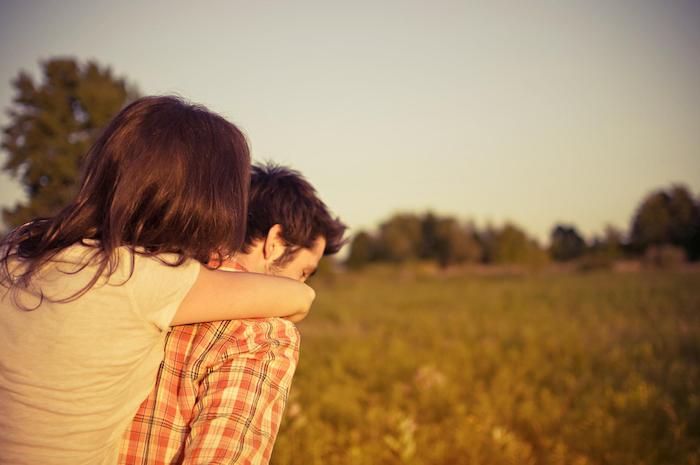 Drug and alcohol rehab in Edinburgh, or anywhere else, generally happens in three stages: detox (if you have a physical addiction), rehabilitation (where we mostly focus on your mental health) and aftercare.
In the aftercare stage, you'll transition into your new sober life with the help of a solid relapse prevention plan.
Such a plan needs many elements to work effectively.
It should have an exact plan for if you do relapse, any lifestyle changes you might need to make, long-term goals and any triggers.
With that last one specifically, we'll work to identify any triggers while developing your plan, so you can learn to identify and combat them before they seriously affect you.
Please call our 24-Hour Helpline: 0800 326 5559
Aftercare and support services once rehab in Edinburgh has been completed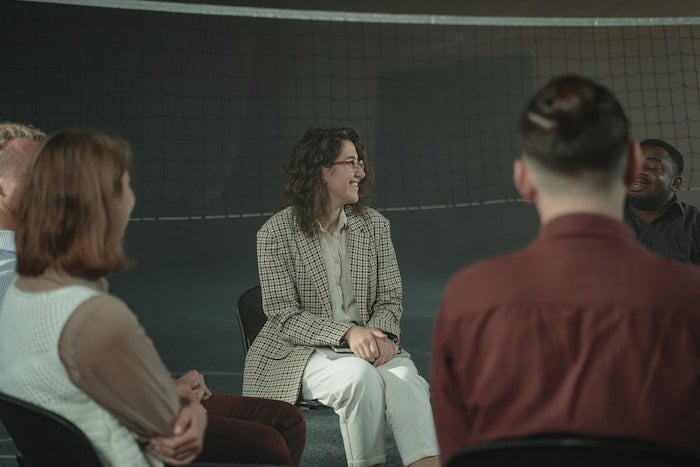 Speaking of aftercare, several support services will also be available to you at this stage:
If you're in a position to do it and it's more comfortable for you, then it will probably be the best option.
Please call our 24-Hour Helpline: 0800 326 5559
Why should I accept help from OK Rehab?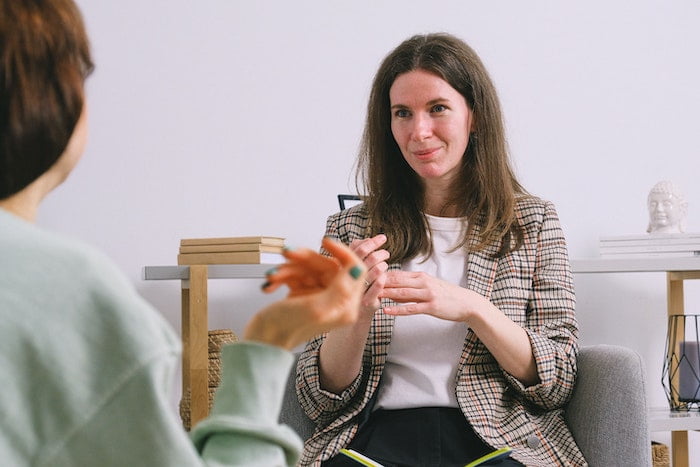 As much as you try to overcome addiction, it is unlikely to be resolved without the involvement of medical professionals such as doctors and therapists.
In fact, not only will it not get resolved, but it is also likely to get worse. The symptoms you already experience will only worsen, which have potentially irreversible effects on your life.
Without learning coping mechanisms in therapy, the moment you are faced with a trigger, you will want to cave.
By accepting our help and attending rehab in Edinburgh, you will have access to incredible resources that have helped people overcome addiction time and time again.
Selecting a rehab centre through the OK Rehab helpline means you are guaranteed to enjoy a treatment in a premium centre situated in a serene part of Edinburgh. Your centre will boast high-quality facilities and unrivalled success rates.
Perhaps the best bit is that rehab will be tailored to you and your addiction. The wonderful staff at our centres in Edinburgh will ensure you have every chance of recovering successfully.
Please call our 24-Hour Helpline: 0800 326 5559
Frequently asked questions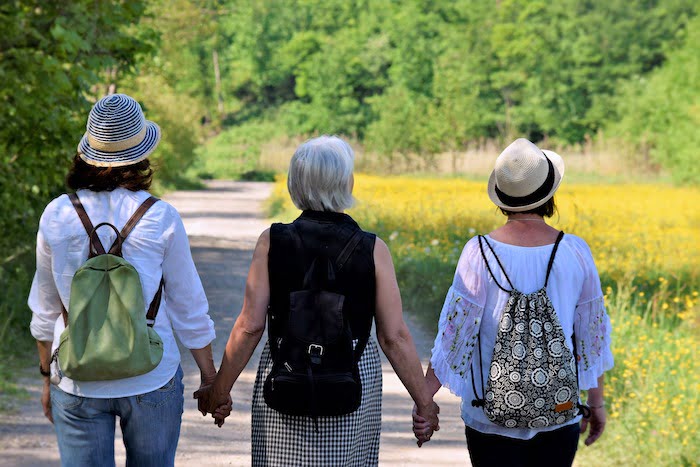 1. What is detox?
Detoxification is the physical process of cleansing your system by removing harmful toxins that have built up in your body over the course of your addiction.
You will begin this process on the first day of rehab and complete it several days later.
Sometimes, patients experience withdrawal symptoms during the detox as their body has become reliant on substances. These symptoms differ depending on the nature of the addiction; however, they often include nausea, headaches, and tremors.
All symptoms are closely monitored by medical staff, who will intervene if there is a need for medication.
2. What is therapy?
Therapy explores the relationship between your thoughts, feelings and behaviours. It gives you space to express yourself in a non-biased setting, which helps you come to conclusions about yourself and your addiction.
Often, therapy helps us get to the root of our problems, so you may unearth what it is that caused your addiction (this is often trauma such as grief or divorce).
Your therapist will suggest techniques that can help you stay sober, such as CBT, psychotherapy, yoga and meditation.
3. Why can't I recover alone?
Some people try to recover alone as it feels easier, quicker, and cheaper. However, in the long run, it is none of these things as it is extremely likely to end in failure.
Recovering without a professional is also dangerous, as you may experience extreme withdrawal symptoms that require medical attention.
If you want to recover from mild addiction in a comfortable environment, a home detox would be a safer option.
4. Is there help available after Rehab?
In the 12 months following your time at the rehab, you will enjoy an aftercare package provided by the rehab centre. Usually, this includes access to different types of therapy, such as group and individual therapy.
5. Can I attend rehab elsewhere in the UK?
If you do not want to attend rehab in Edinburgh, there are plenty of other options for you.
On our phone call, mention that you would like to seek treatment in another area, and we will immediately begin to start searching that area to find the ideal centre.
As soon as we have found somewhere, we will put you in contact with the team, and your journey can begin in a matter of days or weeks.
Please call our 24-Hour Helpline: 0800 326 5559
How to get in touch with OK Rehab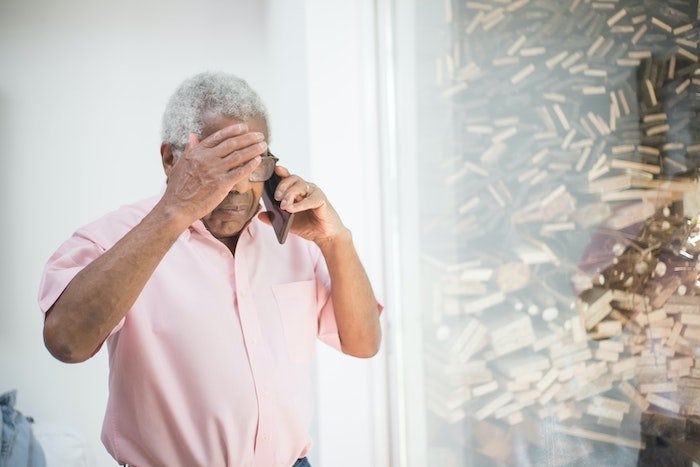 If you are in need of help, there are three main ways of contacting us:
Call us at 0800 326 5559
Send a request for a call on this website – a staff member will soon be in touch
Once you have made the first call or email, we will arrange for a free assessment to take place with one of our wonderful members of staff at OK Rehab, all of whom have dealt with addiction themselves.
There are endless options for treatment in Edinburgh, so you can freely state your preferences regarding the type of treatment, the location and more. We aim to honour your preferences as best as we can.
All drug and alcohol rehabs need to be registered and audited by the Care Quality Commission (CQC).
OK Rehab also offers addiction support across the UK including Aberdeen, Dundee, Glasgow, Inverness, Perth, Paisley, Hamilton, Livingston and Stirling.
Please call our 24-Hour Helpline: 0800 326 5559