Are you struggling to cope with an addiction? Are you based in Solihull and considering seeking addiction treatment for your addiction? We can help.
We are OK Rehab, a recovery-advocate service that strives to get suitable help and addiction treatment for all those that need it. With our support, you can find and self-admit yourself into a drug and alcohol rehab in Solihull in no time, and be one step closer to a substance-free life.
We understand at this time you may be confused by the many options for treatment out there, or nervous about attending a rehab due to the fear of the unknown. Many of our staff have been where you are now and have experienced addictions themselves in the past.
Because of this, we know better than anyone just how daunting seeking help for an addiction can be, but we also know that it doesn't have to be this way.
Have a read through the various sections below, which cover all the bases of rehab and what you should expect from addiction treatment through residential rehab programmes. If you do not find what you're looking for here, or need some more information on rehab, feel free to call us today.
In Solihull, there are around 406 adults who are alcohol-dependent living with children and 293 adults living with children who are opiate-dependent.
Addiction is, sadly, a health condition that impacts everyone in the family.
Whether you have children or not, there will be people close to you seriously worried about your use.
Many individuals with addictions are actually driven by this fact to get treatment at a drug and alcohol rehab in Solihull. It's definitely worth looking into.
To begin your recovery journey today, call our 24-Hour Helpline: 0800 326 5559
What you can do at home to support a loved one who has an addiction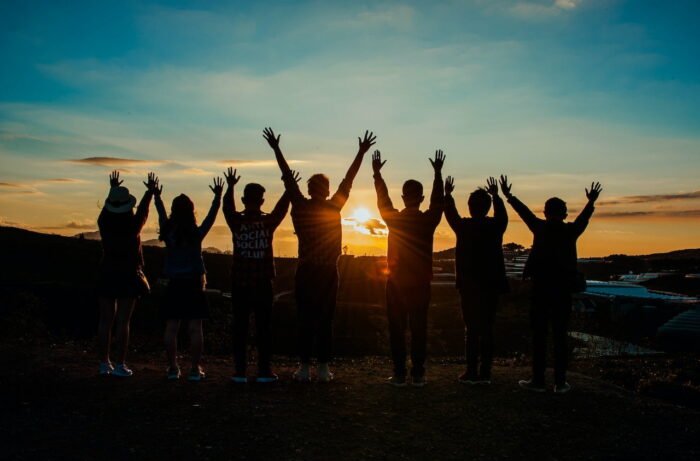 Having a loved one at home who has an addiction can be really difficult to navigate.
It's especially harrowing watching your person's physical and mental health disintegrate, on top of the challenging behaviours that can unfold (i.e. lies, manipulation, mood swings, etc.).
There comes a point where staging an intervention can really help your loved one, yourself, and the rest of the family. Interventions also have the added bonus of encouraging your loved one towards entering an alcohol rehab in Solihull.
One intervention families use is known as the CRAFT approach. Through it, families learn about addiction and how to respond to their loved one in healthy ways.
There's also guidance around self-care and setting boundaries to look after the rest of the family too. The emphasis is on focusing on healthy behaviours the addicted person demonstrates.
Another intervention used is where a couple of family members are supported by a professional to talk to their loved one about the gravity of the addiction.
The professional is there to explain to the family what rehabilitation options there are. This approach places a firm emphasis on getting your loved one to rehab as soon as possible.
How to tell if you have an addiction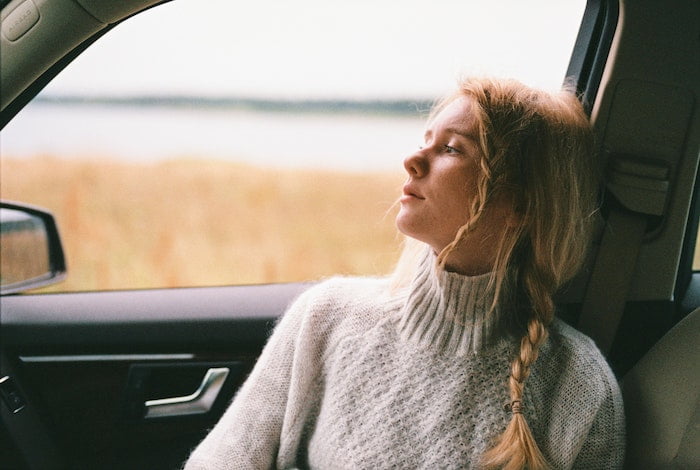 For many people it's a real struggle to reach the point where you can admit you have an addiction and to understand how serious it is in terms of the realities of recovering.
To achieve sobriety the vast majority of people who are successful require professional support or a complete environmental change (of course, where physical dependency exists this has other implications).
The main signs that clear up whether you have an addiction that warrants professional input include:
Becoming secretive around how much you drink/take.
Feeling you can't face the day without alcohol/drugs.
Thinking about the substance a lot.
Manipulating people to get the substance (i.e. around money).
People who love you being concerned about your alcohol or drug use.
Needing more of the substance or mixing substances to feel an effect.
To begin your recovery journey today, call our 24-Hour Helpline: 0800 326 5559
Private rehab and finances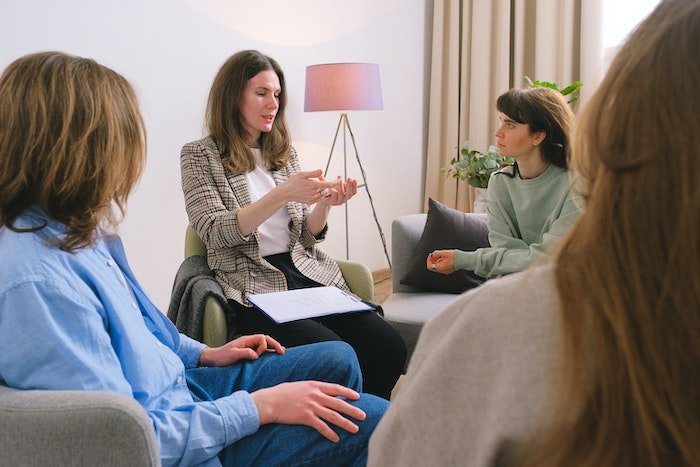 Going to rehab comes with a cost. This ensures the staff, resources, food, and accommodation is totally covered. As you can imagine, there are various levels of luxury.
You can get rehab clinics in and around Solihull from anywhere between £1,000 and £10,000 a week.
Will your health insurance policy payout for addiction treatment?
Some people go to rehab and use their health insurance policy to pay for it.
While this is possible on some insurance policies – you'll need to check your document to see if yours covers treatment for alcohol and drug use – there some things to be aware of.
Your yearly premiums are likely to increase if you claim on the policy.
Many people have health insurance through the place of work and if you claim on this type of policy, it's likely you might be under oath to declare the claim and the type of medical attention you require.
Accessing rehab through NHS funding
There is some funding through the NHS that covers the cost of a residential at an alcohol rehab in Solihull.
To be eligible you need to meet the following eligibility requirements:
Be from a low-income household.
Have a moderate to severe addiction.
Be actively engaged with local alcohol and drug services.
Be fully committed to recovery.
If you tick all these boxes, you can then make your application to the local council. Most people who do this, do so with support from their alcohol and drug worker from the local NHS service.
NHS and private treatment options in Solihull
In relation to treatment for addiction, you can opt for private or NHS services. They're a little different.
Private treatment is facilitated at clinics where people go to receive an immersive experience of medical and psychological care. Staff are experts in the field of recovery.
The residents enter the clinic with the goal of becoming sober and are given the skills needed to remain so long term.
NHS services are in most towns and cities. Anyone who uses alcohol and drugs can self-refer. There are weekly group sessions and some people will be offered limited one-to-one sessions with a substance misuse worker.
Free treatment services available near Solihull include:
1. Turning Point Birmingham
Address: Dale House, New Meeting Street, Birmingham, B4 7UG
Telephone: 0121 665 4030
Website: https://www.turning-point.co.uk
2. Forward Thinking Birmingham
Address: 60 Queensbridge Road, Moseley, Birmingham, B13 8QE
Telephone: 0121 333 9955
Website: https://forwardthinkingbirmingham.nhs.uk/substance-misuse
3. Change Grow Live Birmingham
Address: 255 Hospital St, Birmingham, B19 2YF
Telephone: 0121 227 5890
Website: https://www.changegrowlive.org/drug-and-alcohol-service-birmingham?birmingham=
4. Aquarius
Address: 236 Bristol Road, Edgbaston, Birmingham, B5 7SL
Telephone: 0121 622 8181
Website: https://aquarius.org.uk/
Inpatient and outpatient facilities and how they differ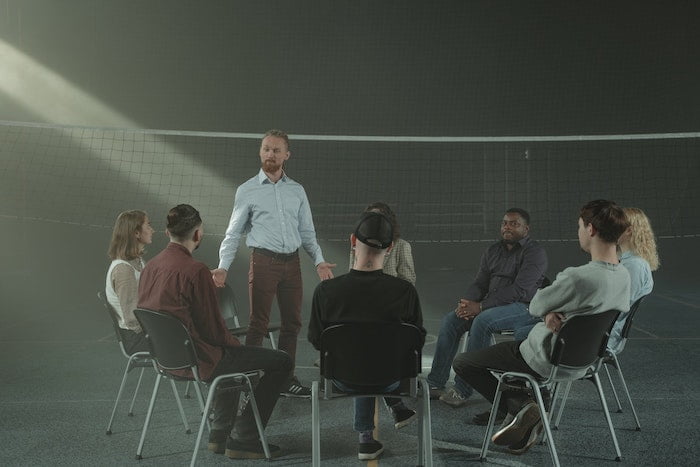 Usually, private rehab clinics offer inpatient facilities meaning that you're admitted to the clinic as a resident with the plan to stay for a particular amount of time to receive treatment. Some clinics offer outpatient facilities to people who have been residents already.
An outpatient clinic is where you live at home as usual but go to the centre to receive a treatment or input at a scheduled time.
NHS services are run like this and as just mentioned, some private rehabs offer this service to some of their clients.
To begin your recovery journey today, call our 24-Hour Helpline: 0800 326 5559
Alcohol detox and rehab in Solihull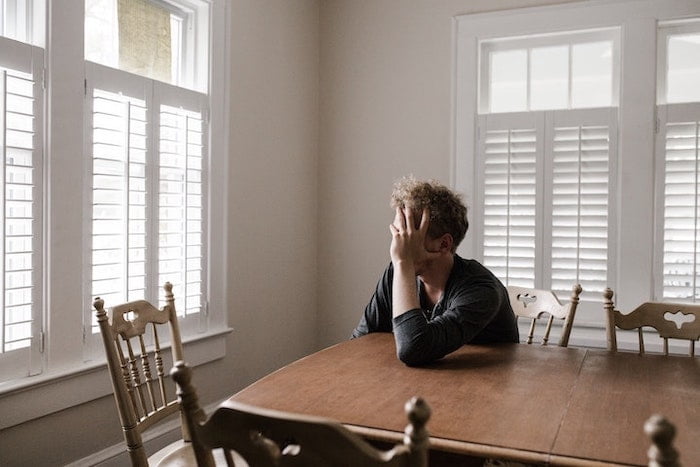 Alcohol addiction can be difficult to admit for many reasons. It's so easy to get hold of and so many people encourage you to drink that as well as your own struggle to say no to it, you're faced with a society that encourages it as well.
Alcohol causes the following withdrawal symptoms:
Seizures (incredibly dangerous).
Low mood.
Vomiting and loose stools.
You'll be treated through a detox programme on entering rehab. This lasts around ten days and includes a prescription for Librium that's prescribed by the doctor, who will also monitor your physical symptoms.
This is essential. It stops any dangerous and distressing consequences of withdrawal.
The next part to your stay at an alcohol rehab in Solihull will be focused on daily activities that give you the knowledge and skills to manage your addiction.
There will be regular counselling sessions amongst various other therapies to give you the space to talk freely and to make sense of all that's going on.
Some people will also be supported through art therapy as a way to express in an alternative way where conversation feels difficult.
Rehab for cocaine in Solihull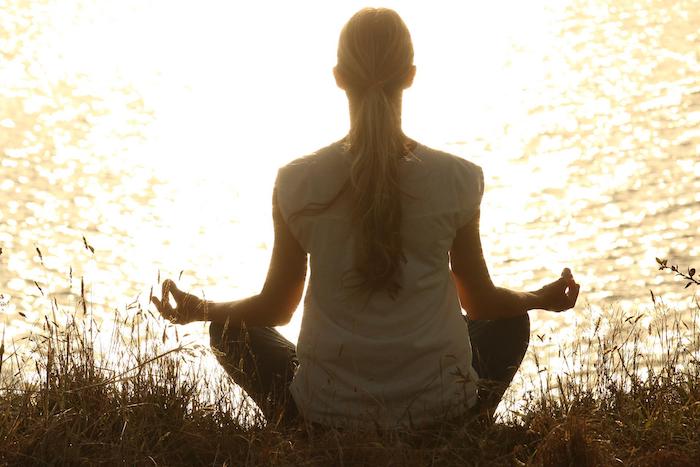 There's an increase of people using cocaine throughout the world. The UK has also been hit. It's worrying how socially accepted it's becoming without, for many, any awareness on the long-term effects.
Travelling on a bus or train on a Friday or Saturday night in certain parts of the city, it's not unusual to hear people discuss – quite freely – around their cocaine use.
The reality is, however, that cocaine and crack cocaine can lead to severe psychological addiction. It's incredibly "moreish" to people when they're in the experimental and recreational stages.
This feeling can very easily slip into active and compulsive addiction.
Cocaine use leads to:
Increased risk of colds
Increased risk of disease
Suicidal thoughts and behaviours
Skin sores and nose bridge collapse
Heart problems
There are many treatments that will be included on your rehab programme including both evidence-based psychotherapies and holistic therapies.
These give you the opportunity to understand yourself at a deep level, learn how to manage cravings, and reach a space of calm inner experience.
Rehab treatment offers a place of transformation where you strip away the ideas and thoughts you have about yourself and come to the bare bones of who you are and who you want to be. From this point, you build a new and healthy you.
To begin your recovery journey today, call our 24-Hour Helpline: 0800 326 5559
Rehab for heroin in Solihull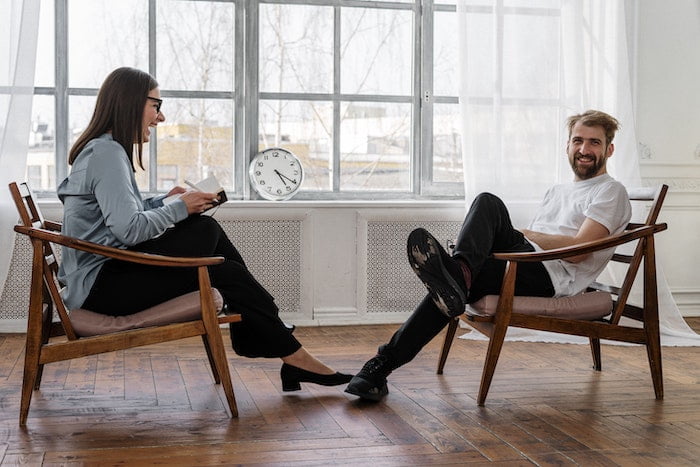 What's really important to remember in relation to the "self" in terms of heroin addiction is that there are reasons behind the place you're currently in.
There are factors that make addiction more likely to develop.
These include a genetic predisposition, a family history of addiction, certain personality traits (i.e. low self-esteem), a history of trauma, and the existence of mental health illnesses.
All these influences can be extremely hard to live with.
Heroin causes both a psychological and physical withdrawal process. Symptoms include:
Severe pain in the body and bones.
Anxiety and fear.
Cold-like symptoms.
Your stay at a private drug clinic in Solihull will begin with a detox, which includes a Subutex prescription. A doctor will ensure your withdrawal period – which lasts around ten days – is smooth.
After detox, you'll then begin the work that you'll base your lifelong recovery from. There are daily group sessions where you explore addiction and recovery through a social lens.
As well as this, you'll take part in cognitive behavioural therapy (CBT).
This is a psychological approach that equips you to understand more thoroughly what is going on at a neurological level in relation to your cravings, thought processes, and how to successfully manage these.
Rehab for cannabis in Solihull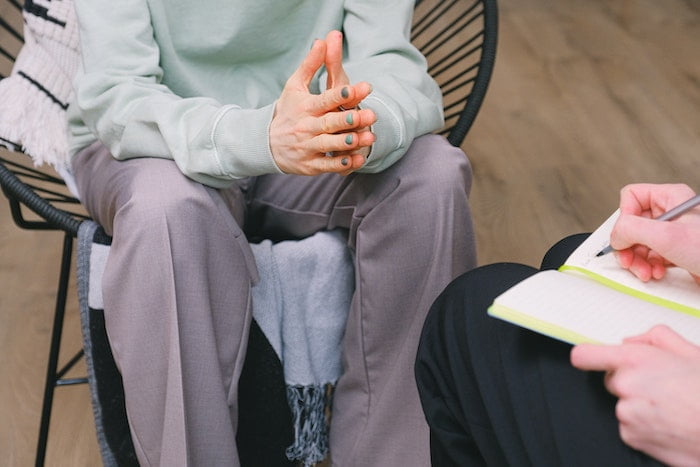 One of the most popular illegally used psychoactive substances in the world is cannabis. In recent years it's got a lot of attention because of its properties that can be useful in relation to various illnesses, especially epilepsy and cancer.
CBD varieties (known to be useful in promoting reduced stress, improved sleep, and reducing inflammation) are legal in the UK. On the high street there are many CBD products being sold. CBD isn't psychoactive.
THC is a chemical that is psychoactive and that is illegal in the UK, it's also THC strains that people become addicted to.
Regular cannabis use can lead to:
Lung problems (if smoked).
Poor memory and ability to focus.
Sleep problems.
Your treatment at a private drug and alcohol rehab in Solihull will include a timetable of therapies and relaxing activities. You'll have individual sessions with therapists as well as take part in peer group sessions.
Dialectical behavioural therapy is one of the treatments offered to people who struggle to regulate their emotions.
It helps you to understand how triggers can be linked to emotional events of the past and how to separate an event in the present to that in the past and how to process emotions in a healthy way.
This is instrumental where people use cannabis to mask or blot out uncomfortable feelings.
You might get a dual diagnosis at rehab; what does this mean?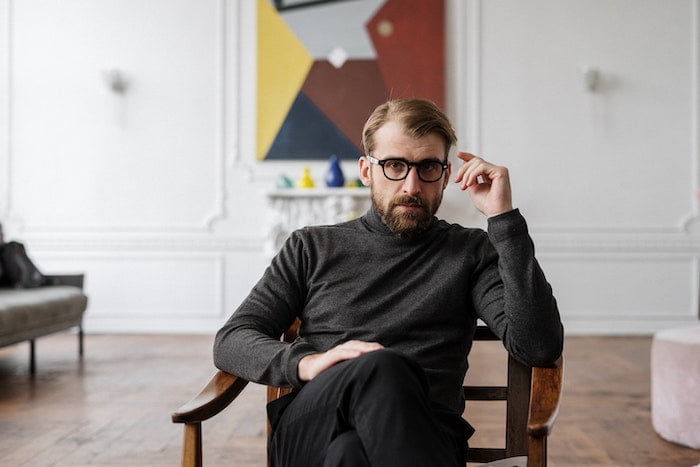 Many people enter a drug and alcohol rehab in Solihull knowing they also have a mental health condition, others won't realise this is the case.
During your time at rehab, you might be given a dual diagnosis, which means you have a mental health condition co-occurring with an addiction.
It's quite a usual situation because people often turn to substances to manage emotions related to mental health and this can morph into addiction.
Also, those who don't have mental health issues can develop them as a result of alcohol or drug use.
At rehab, you'll be provided with a treatment programme which will focus on treating your addiction, but there will also be treatments aimed at improving your mental health. Many therapies address both through the skills they offer.
Many organisations across the UK offer free mental health support, whether you are also suffering from addiction or not.
Some of these include Mind UK, Young Minds, Rethink Mental Illness, Samaritans and Papyrus.
To begin your recovery journey today, call our 24-Hour Helpline: 0800 326 5559
Relapse prevention planning at a private clinic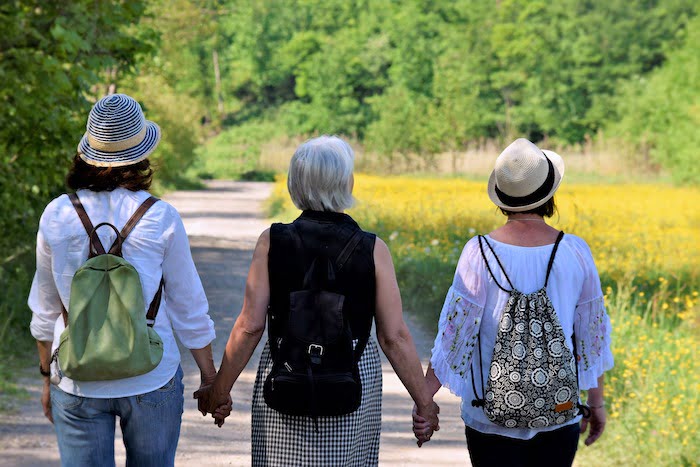 At some point of your stay, you'll be supported by a member of staff to think about life outside of the clinic.
This will mean developing a relapse prevention plan, a tool that addresses how to prevent relapse and also what to do if you lapse or relapse.
It's an important part of your treatment as it will be important to follow the steps you and the staff member identify as being important when you get home.
There will be guidance on how to create a meaningful life free of substances including around developing hobbies and chasing goals.
Other Solihull support organisations
As well as going to a private rehab for support around recovery, there are other places that you can go to in Solihull. These are especially useful leading up to a rehab stay.
NHS alcohol and drug services. There you get a caseworker who will assess your needs and recommend you make certain changes. The service offers weekly group sessions, signposting and various other things, such as needle exchanges and drop-in clinics.
Home detoxes are available to people who might have relapsed and are assessed by professionals as being able to manage a detox without inpatient care.
SMART Recovery groups are available if you want guidance on how to manage cravings and life goals each day.
Alcoholics Anonymous, Narcotics Anonymous and Cocaine Anonymous groups are held at various locations. This gives you the 12 Step approach to recovery. Through this, you make new social connections and develop meaning in life through supporting others.
The process of rehab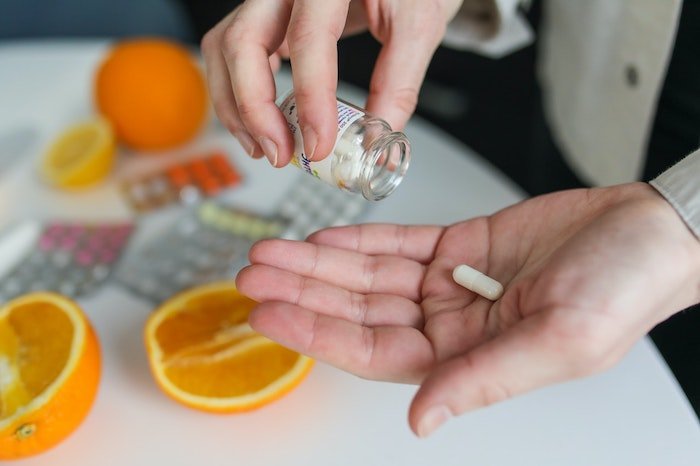 Every year, thousands of individuals in need of crucial addiction treatment go without or opt for more dangerous options like at-home recoveries, in fear of admitting themselves into rehab.
Thanks to countless negative portrayals of rehab over the years through the media, many people have warped senses of what rehab entails, or believe that rehab is only for a select few.
By breaking down briefly the general process of a rehab programme, we hope more will come to understand that it is in their best interest to consider it as a viable treatment option.
When you first enter rehab, you will most likely be greeted by the team and welcomed into the facility. At this point you may be shown around the rehab or introduced more in-depth to the specific members of staff who will be looking after you.
You may also at this time meet with a doctor, who will evaluate the state of your mental and physical health – this usually helps us and the team decide how best to approach your treatment, and what your particular needs are.
From this point, we will have a clearer understanding of what treatment will be most beneficial to you, and can begin creating your bespoke treatment plan.
If you have not already, you will undergo a drug and alcohol detox. Though this can be a scary step towards recovery, it is undoubtedly the most important one, and is necessary in order to flush to toxins left behind by substances from your system. This allows you to start your treatment on a 'clean slate'.
If you do undergo a detox, you will most likely experience a number of withdrawal symptoms throughout this time, such as: nausea, shaking, muscle pain, headaches, fatigue and mood swings.
Rest assured that these are completely normal and expected when experiencing withdrawal, and the team will be on hand to help you through this tough time, or to prescribe medication to help ease the symptoms.
After the physical side of your addiction has been tended to with a detox, you can begin to focus your energy on the psychological aspects of healing, with therapy and counselling.
We cannot at this time detail which exact therapies you will encounter, as this is decided by the assessments we perform earlier on in the process, but a few of the main forms to expect include: Group therapy, individual therapy, family therapy, art therapy, motivation enhancement therapy, acceptance and commitment therapy, Cognitive Behavioural Therapy (CBT) and Dialectical Behavioural Therapy (DBT).
It is likely that you will take part in not just one type of therapy but multiple types combined, as this maximises each individual therapy's effects.
You may also experience other forms of treatment such as contingency management, which rewards desired behaviour with incentives such as prizes or money.
Through therapy and other methods of treatment, you can hope to gain a clearer understanding of yourself and your addiction, identify your triggers and how to avoid them, learn how to cope with the sometimes heavy emotions that come with being sober, discover new coping techniques to replace old ones, and overall prepare for a life back home, free of drugs and alcohol.
To begin your recovery journey today, call our 24-Hour Helpline: 0800 326 5559
Preparations to make for rehab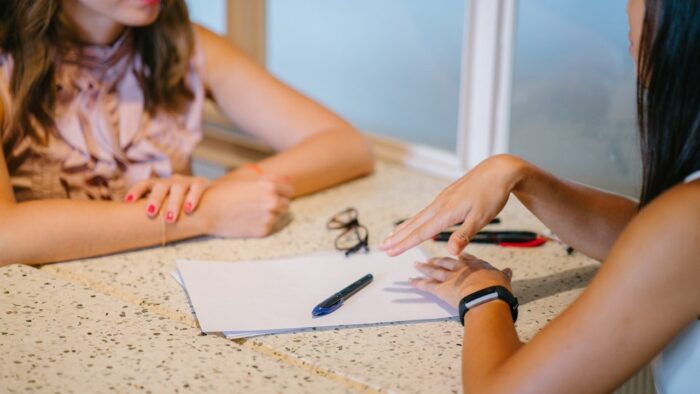 To make your recovery a little easier, and your move to and from rehab smoother, there are a few things we recommended you do before your stay:
Let the people in your life know where you will be going and why. This can be a daunting thing to do, but you may be surprised by the reactions of friends and family. If they are supportive of your recovery, they can even come and visit you in rehab, and take part in family therapy. Ensuring you have people in your life that care about you ready to welcome you back home when you leave rehab is essential, and can help you continue your improvement and recovery even after you leave our care.
Don't forget to also let any bosses or employers know about your whereabouts. Having a job to return to after rehab can bring with it a feeling of purpose and can also provide a solid reason to be excited to return to the real world after your programme. If possible, find cover for your workload, or help your employer to do so.
Prepare yourself mentally for the hard work that lies ahead. Rehab is no vacation or easy, overnight fix, and requires a lot of time, effort and work from you in order to reach it's full potential and provide you with results.
Tie up any loose ends such as setting up automatic payments for bills that will need to be paid whilst you are in rehab, or making sure you have adequate care for any pets in your home.
The cost of rehab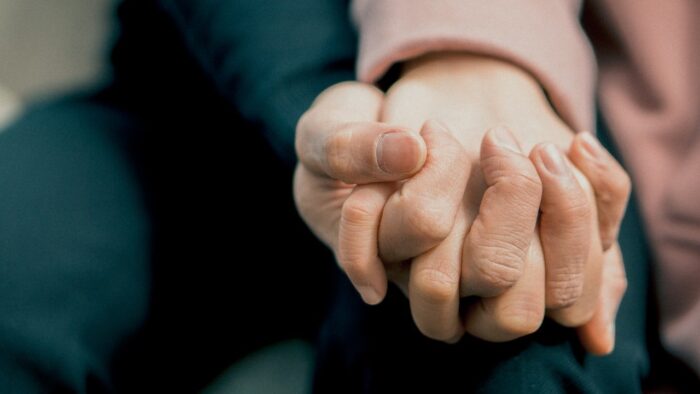 Unfortunately, many who need addiction treatment and could benefit greatly from rehab will never consider it as an option because of the expected costs of residential programmes.
We believe that everyone deserves the treatment they need, regardless of circumstances.
If you have concerns over a fluctuating financial situation or unpredictable payments looming, call us on 0800 326 5559, and we will be happy to discuss how we can help you, no matter what.
The length of rehab
Though the average amount of time for a residential rehab programme to be completed is around 28 days, many clients may need more or less time than this.
Due to every client and every addiction being unique, each client requires a different amount of care, attention, and a separate personalised treatment plan. Because of this, some will inevitably need longer in rehab, and some will be able to leave before the expected 28 day period is reached.
There is no shame if you happen to be someone who needs to spend longer in rehab, as it is usually determined by factors that are out of your control.
We suggest focusing not on the 'finish line', but rather the journey ahead of you, and the progress and improvement you are sure to make along the way.
Getting help today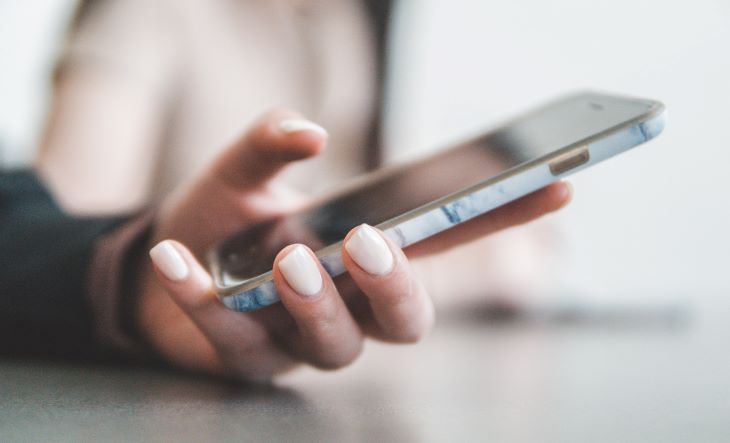 For more information about anything discussed on this page, or to begin an enquiry for yourself or a loved one, call us today on 0800 326 5559
Every rehab in England and Wales that we work with is vetted by the Care Quality Commission.
Get help for addiction across the West Midlands, including in Birmingham, Wolverhampton, Coventry, Dudley, Sandwell, Walsall, West Bromwich and many others.