Drug and Alcohol Rehab in Wales
This article will discuss drug and alcohol rehab in Wales.
According to the latest data, in England and Wales, it is estimated that one in 11 adults (aged 16 to 59) have taken drugs in the last year – approximately 3.2 million people.
4.3% of these were deemed frequent drug users. Cannabis remains the most prevalent drug, with 18.7% of adults using it.
Other popular substances include cocaine, amphetamines, crack, and heroin.
In Wales, 45% of men and 34% of women report drinking alcohol regularly – often more than guidelines recommend.
For both drug and alcohol treatment in Wales, between January and March 2022, there were 7,057 referrals, and 3,693 people started treatment. (1)
For more information about drug and alcohol statistics in Wales, please follow this link.
For those based in Wales and looking for a drug and/or alcohol treatment, this article will serve as a useful guide.
It will outline what treatment options are available, how to access them, and what to expect.
For years we at Ok Rehab have supported many individuals recovering from chronic addiction whilst they suffer from mental health issues such as depression, post traumatic stress disorder (PTSD), bipolar disorder, borderline personality disorder, obsessive compulsive disorder (OCD) or schizophrenia and anxiety.
Through our referral service, we have been able to pair patients with rehabilitation centres that are able to cater to their needs and provide them with the right support for their healing.
In order to do this, we have a few steps we have to complete before we refer you anywhere. The first is an assessment completed by a professional.
This is normally done over the phone, and it's a chance to give you the space to talk freely about yourself, your mental health, your addiction and how it has impacted you.
You will get a full psychiatric assessment from a psychiatrist who can see if you need any psychiatric treatment.
We need to know these things so that we can decide on a centre to send you to. Once we have completed this assessment, Ok Rehab will then find somewhere best suited to you. We will also talk to the centre and curate a bespoke programme that best fits your needs.
We ensure that we do all of this as quickly as possible. This is because we understand how time-sensitive addiction can be, and how important it is to offer help as soon as you ask for it.
Our main goal is your health, and so from the moment you reach out to us until long after you have been discharged, we will do everything in our power to make sure your health is much better after you have stayed with us. Both mentally and physically.
Get alcohol and drug rehab in Wales for a wide range of addictions including binge drinking, alcohol addiction, benzodiazepine addiction, Buprenorphine addiction, cannabis use disorder, crack cocaine addiction, ketamine addiction, opioid use disorder, heroin addiction, cocaine dependence or cocaine addiction, any physical dependence or codependency, substance use disorder, and behavioural addictions such as gambling addiction and eating disorders.
Please call our 24-Hour Helpline: 0800 326 5559
How do I know if I am addicted?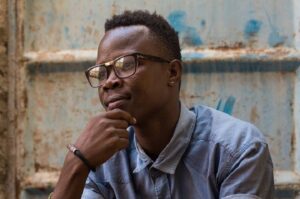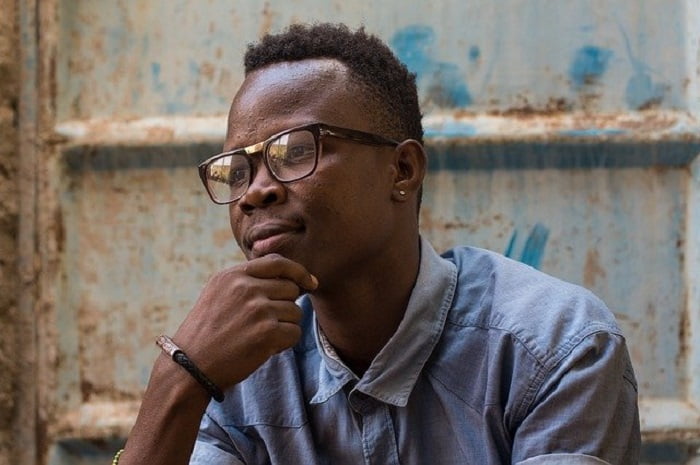 Before entering rehab, however, it is not uncommon for people to ask whether they are addicted and need help.
However, there are some evident signs that addiction, or dependency, has occurred. This can be broken down into three categories: psychological signs of addiction, behavioural and social signs of addiction, and physical signs of addiction.
The first of these categories – psychological signs – in most cases, is a byproduct of the person's mind and body becoming dependent upon the substance to function properly.
When the person has not consumed a substance, they will begin to experience cravings. Then, over a period, will begin to withdraw – the process of the mind and body expelling the substance.
This can lead to some unpleasant withdrawal symptoms, such as mood swings, paranoia, flu-like symptoms, shakes, and headaches.
This often varies from person to person and substance to substance and will be covered in more detail below.
Behavioural and social signs of addiction refer to the impact that a substance had upon a person's daily life. This might include:
Engaging in secretive and dishonest behaviours, such as lying about, or hiding, the use of a substance
Work being negatively impacted
No longer socializing
Lost interest in hobbies or activities
Using the substance at inappropriate times, such as when at work or driving
The inability to stop or reduce the consumption of a substance
Physical symptoms of addiction tend to manifest themselves in a person's appearance and hygiene. A lack of personal care is usually synonymous with substance dependency. (2)
In any case, it is always advised that people contact a medical professional, such as a GP.
Medical professionals are best suited to determine whether substance dependency had occurred.
They might, for example, employ the use of the CAGE (Cutting Down, Annoyance by Criticism, Guilty Feeling, Eye-openers) questionnaire.
With an estimated 93% success rate, the CAGE questionnaire was specifically developed to uncover addiction.
Each question was designed to uncover an important aspect of substance dependency.
The questions for alcohol dependency are:
Have you ever felt you should cut down on your drinking?
Have people annoyed you by criticizing your drinking?
Have you ever felt bad or guilty about your drinking?
Have you ever had a drink first thing in the morning to steady your nerves or get rid of a hangover (eye-opener)?
The questions for drug dependency are:
Have people annoyed you by criticising your drug use?
Have you felt bad or guilty about your drug use?
Have you ever used drugs first thing in the morning to steady your nerves or to get rid of a hangover (eye-opener)?
Please call our 24-Hour Helpline: 0800 326 5559
What is an Intervention?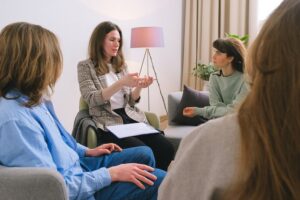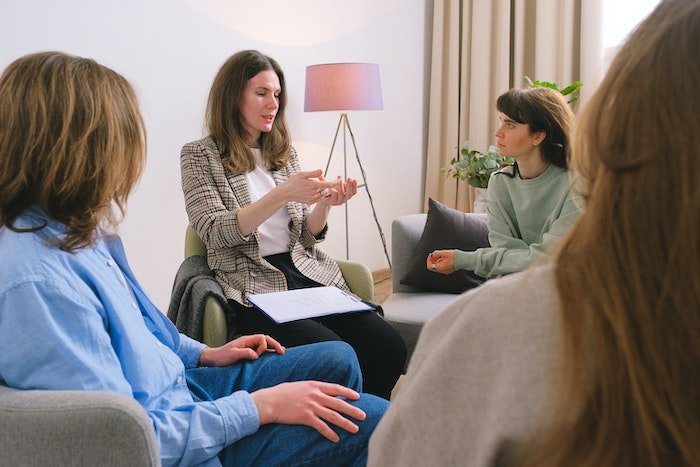 In addition to some people not knowing that they need help, some people are just not ready to seek help – this could be due to several things, such as fear of social stigma, not knowing what treatment involves, or not knowing how to access it.
Whatever the reason is, this can be a source of frustration for family and friends – or what medical professionals call Concerned Others (COs).
A solution to this frustration is to conduct an intervention. This is the process of COs gathering to convince a loved one that they need help.
This can take on many forms but most commonly involves meeting a friend or family member's home and each CO taking turns to tell their loved one how their substance use has impacted them. (3)
The overall purpose of an intervention is to get the loved one to seek help. However, there are some sub-goals useful for achieving this.
The first is awareness – that is, making the loved one aware of how substance use has negatively impacted them and their family and friends.
The secondly is motivation – this refers to convincing the loved one that they have a problem and need help.
Finally is the creation of an action plan – a strategy for treatment.
Achieving these goals is not easy. Therefore there are some useful things to remember, such as:
Plan carefully – this might include deciding who will be involved and where it will take place
Think about what needs to be said – perhaps consider writing down what you want to say
Practice empathetic listening and communication
Hire the help of a medical professional, such as an interventionist, psychologist, or psychiatrist
Please call our 24-Hour Helpline: 0800 326 5559
The CRAFT Method of Intervention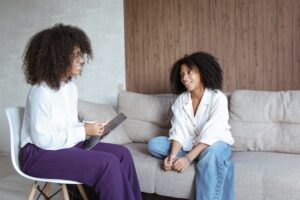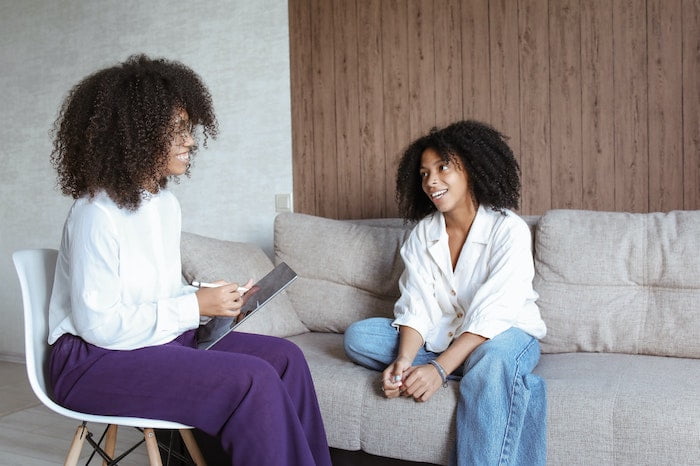 In addition, there are useful, professional courses and training that COs can receive. An example of this is Community Reinforcement and Family Training (CRAFT).
CRAFT was designed specifically for families that are struggling to convince a loved one to seek help.
CRAFT encourages certain practices and understandings, such as:
How addiction occurs and potential triggers
How to communicate in a clear manner
How to use positive reinforcement to encourage positive behaviour changes
Working alongside a CRAFT professional, how to conduct a successful intervention
How to support a loved one through treatment
Please call our 24-Hour Helpline: 0800 326 5559
Why should I consider rehabilitation?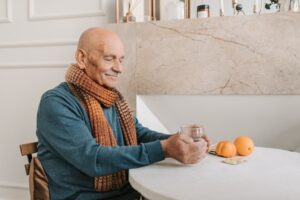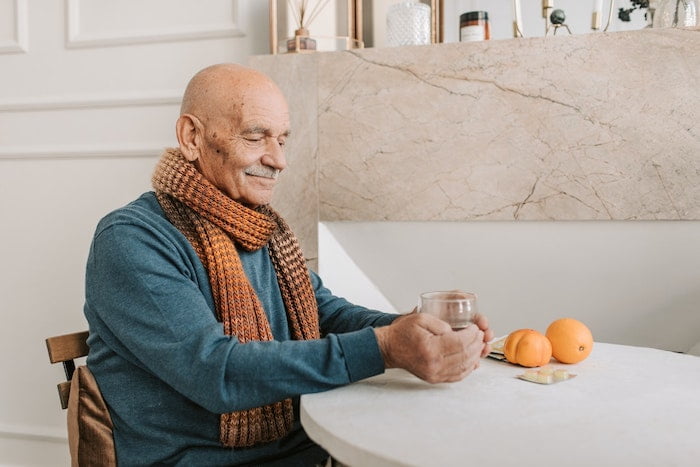 Addiction is very easy to fall into. Anyone in the world can fall prey to it, no matter what they might think.
Drugs and alcohol can often alter the ways in which the brain works to believe that in order to feel happy to feel good, you have to rely on certain substances/drinks.
For this reason, it's healthy and highly recommended to attend rehab in order to receive professional help to rework the brain so that it doesn't associate the thing you're addicted to with the part of the brain that rewards this with a dopamine rush.
At one of our centres located in Wales, you will be able to do this. You will be able to talk to someone about how your addiction has affected you, and you will be in a space where confidentiality is key and where you will not be judged or looked down on.
You will also be surrounded by people who will have gone through a similar situation to you, who will understand many of the struggles you might have had to fight through and understand the toll that addiction can take on your life.
You will never feel alone, unusual or judged whilst you are here and healing.
You will also be completely removed from the things in life that caused you stress and from areas where drugs and/or alcohol is easy for you to go gain access to. Here, the world goes on pause, and all that matters is you, your body, and your mind.
However, it is important that before you seek help, you ensure that you truly want to receive it. The centres we work with can do their best to support you and give you the best treatment possible.
However, none of this matters if your mind isn't also focused on healing.
With recovery, there can't be one foot in and one foot out. Your whole being has to be focused on a brighter future without addiction.
It won't matter how long you stay with us, how much treatment you receive or how much therapy you attend. Recovery will not be feasible unless it's something you truly want.
Please call our 24-Hour Helpline: 0800 326 5559
Public vs Private Rehab in Wales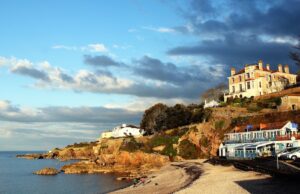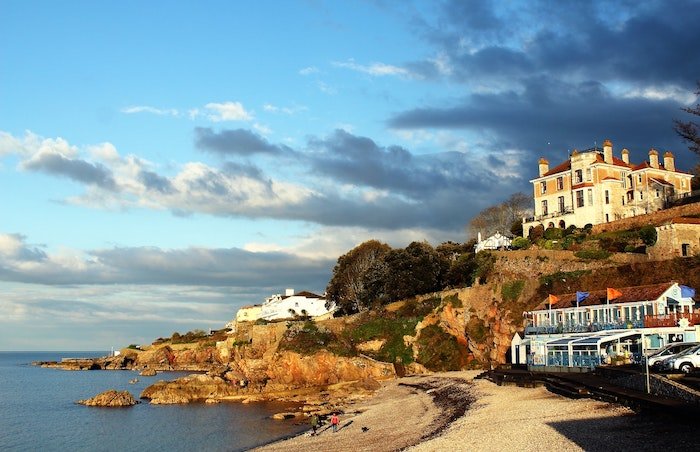 Wales is home to hundreds of great private and public drug and alcohol treatment programs. (4)
These might vary depending upon where the person lives, but some common services include:
Gwent Drug and Alcohol Service
Welsh Centre for Action on Dependency and Addiction
Brynawel Rehab
The Community Drug and Alcohol Team
Dyfed Drug & Alcohol Service (DDAS) / Gwasanaeth Cyffuriau ac Alcohol Dyfed (GCAD)
The Gwent Drug and Alcohol Service, for example, offers many free services, such as:
Harm reduction
Brief interventions
Opiate substitute prescribing
Alcohol detoxification
Relapse prevention
Therapeutic interventions
Group therapy
Aftercare
For more information about Gwent Drug and Alcohol Service and the services that they provide, please follow this link.
Alternatively, Wales also has many private facilities. Examples of this include Brynawel Rehab, Calon Lan, Pine Ward, and Open Minds.
However, private treatment can be expensive – averaging between £300 to £500 per day. Brynawel Rehab, for example, charges £1,169 per week.
Although this is competitively priced, it might still be unaffordable for many. Fortunately, it might be possible to access residential treatment through the Welsh Government.
The Welsh government has increased funding for drug treatment, and since 2015, all people can receive a Community Care Assessment.
This will be done via a medical professional who will determine the right course of treatment, such as whether residential treatment is necessary.
If necessary, people might be provided with financial help to access residential treatment.
For more information, please follow this link.
Please call our 24-Hour Helpline: 0800 326 5559
How long does rehab last in Wales?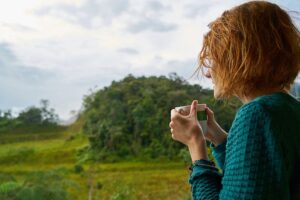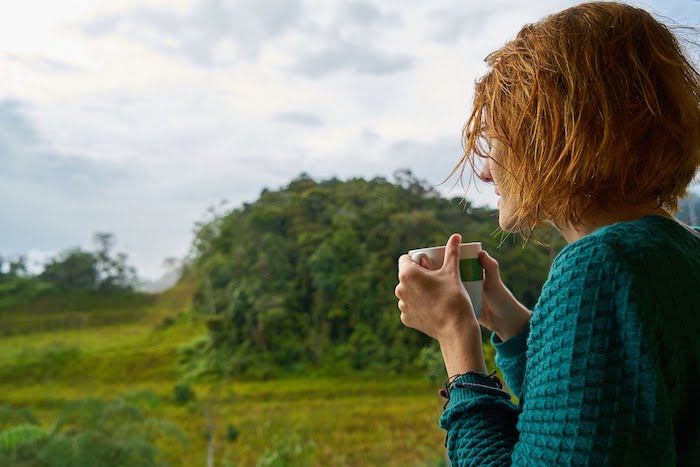 The duration of rehab will be dependent upon several factors: the substance being treated, how long the person has been using, their age, and the type of treatment programme.
For example, someone with heroin addiction is likely to experience more severe detoxification compared to someone being treated for cannabis addiction.
Therefore, they might need more medical attention, a longer withdrawal period, and more therapy.
Types of therapy available at a private rehab include Acceptance and Commitment Therapy, acupuncture, art therapy, cognitive behavioural therapy, dialectical behaviour therapy, drama therapy, Eye Movement Desensitization and Reprocessing, group psychotherapy, motivational therapy, Rational Emotive Behavior Therapy, brief intervention, contingency management, coping mechanisms work therapy, equine therapy, family therapy, group therapy, individual therapy, mindfulness, motivational interviewing, music therapy, and talking therapies.
The necessary duration for treatment will be assessed and determined by a medical professional.
Most treatment programs will last between one week to several months. The average treatment program, however, according to the latest data, is 28 days. (5)
Stages of alcohol detox
Alcohol dependence can be confirmed fast and efficiently using the Alcohol Use Disorders Identification Test, DSM-5 or CAGE questionnaire.
Dependent drinkers will have built up a strong tolerance to alcohol, and experience unpleasant withdrawal symptoms (alcohol withdrawal symptoms) or alcohol withdrawal syndrome when they stop drinking, so these symptoms need to be managed carefully.
To ensure that the risk of seizures is curtailed our medical team prescribe patients with Chlordiazepoxide, brand name Librium, as they undergo detox as this has been proven to offer more protection against the risk of seizures.
A medically-assisted detox (alcohol detox) is needed in order to try to prevent the effects of alcohol, including encephalopathy (Wernicke encephalopathy) and delirium tremens.
Please call our 24-Hour Helpline: 0800 326 5559
Inpatient or Outpatient Treatment in Wales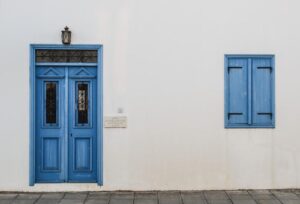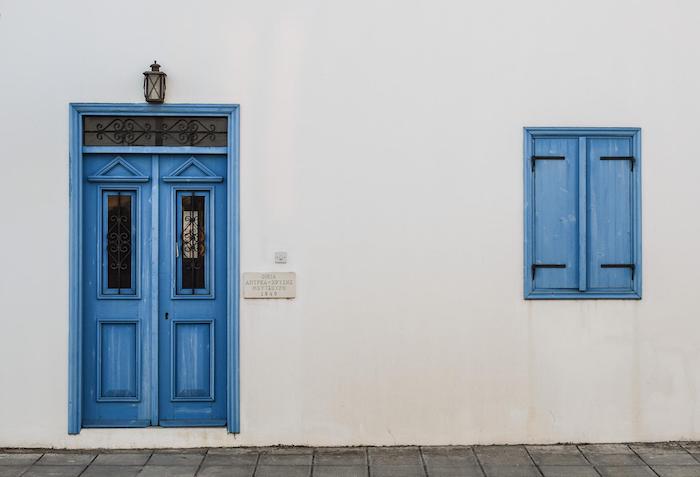 Another factor that contributes to treatment duration is whether the treatment is inpatient or outpatient.
Inpatient or residential treatment requires people to stay at a facility for the duration of their treatment.
This is a more intense treatment and, as a result, often lasts for a shorter period – usually between 28 to 90 days.
In addition, people receive 24/7 medical care, which makes it best suited for people that are suffering from severe addiction.
Outpatient treatment does not require an overnight stay at a facility. Instead, people will attend weekly appointments with a medical professional – usually between 12 to 14 hours per week.
Because of this, outpatient treatment can last a lot longer – on average, six months to a year.
It should be noted that both inpatient and outpatient treatment offers the same services: help detoxing, therapy, relapse prevention, and aftercare. (6)
Alternative Programmes for Addiction in Wales:
Here are some statutory-funded organisations near you.
1. Kaleidoscope Project
Address: Resolven House, Saint Mellons Business Park, Fortran Rd, St. Mellons, Cardiff CF3 0EY
Telephone: 01633811950
Website: https://kaleidoscope68.org/
2. Recovery Cymru
Address: 218 Cowbridge Rd E, Cardiff CF5 1GX
Telephone: 02920227019
Website: http://www.recoverycymru.org.uk/
3. Welsh Centre for Action on Dependency & Addiction
Address: 41 St James Crescent, Uplands, Swansea SA1 6DR
Telephone: 01792 472519
Website: https://www.wcada.org/
In addition to this, there are more helplines such as Mind UK, YoungMinds, Rethink Mental Illness, Samaritans, Papyrus and SMART Recovery that will also help with your recovery.
Alternatively, find an Alcoholics Anonymous, Narcotics Anonymous or Cocaine Anonymous near you. The NHS are also there to help you.
Other organisations that can offer you help for free include NHS Foundation Trust, Turning Point, We Are With You, National Association for Children of Alcoholics, Change Grow Live, Al-Anon and Alateen.
Rehabs and organisations are advised by the American Society of Addiction Medicine and the National Institute for Health and Care Excellence so you are in safe hands with person-centered care.
You may also be offered sober living houses as part of your aftercare after you go home from rehab in order to help you maintain your sobriety and help with relapse prevention.
Please call our 24-Hour Helpline: 0800 326 5559
Rehab for Cannabis, Cocaine, and Heroin in Wales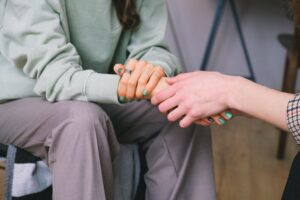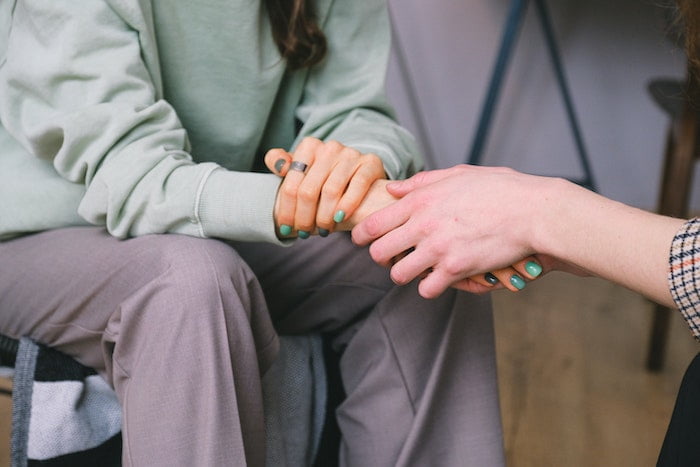 The detox stage/process will vary depending upon the substance. Cannabis, for example, is one of the less severe withdrawals.
This is due to it being less psychologically and physically addictive than other substances. Cannabis tends to lead to dependency more than serious addiction.
However, although mild, withdrawal symptoms can still be unpleasant. These include:
Headaches
A loss of appetite
Mood swings
Stress
Anxiety
Agitation
Sleeplessness
The occurrence of such withdrawal symptoms will be dependent upon how long the person has been using and how often they use.
In general, however, symptoms begin within seven days of the person stopping using and can last for up to one week.
Cocaine withdrawal, on the other hand, tends to be mostly psychological. Symptoms include:
Sleeplessness
Irritability
Agitation
Mood swings
Increased stress
Paranoia
Anxiety
Withdrawal from cocaine can occur quickly – in some cases, as quick as 30 minutes after the person stop using.
Symptoms are likely to last for up to one week.
Heroin withdrawal is particularly unpleasant and can be life-threatening. Heroin withdrawal is also both psychological and physical, ranging from mild to severe.
Mild to moderate symptoms include:
Vomiting
Stomach issues
Shakes
Intense cravings
Nausea
Stress
Lack of appetite
Sleeplessness
Severe symptoms include:
Hypertension
Hallucinations
Respiratory issues
Depression
Insomnia
Withdrawal symptoms of heroin usually occur between six to 12 hours after the person stops using and can last between 7 to 10 days.
Because heroin detox can be life-threatening, in most cases, people will undergo a gradual detox; this means a medically assisted detox.
People will be given medication/opiate substitutes such as methadone or buprenorphine.
You will also get treatment for any other effects of heroin, such as hepatitis.
Please call our 24-Hour Helpline: 0800 326 5559
Rehab for Alcoholism in Wales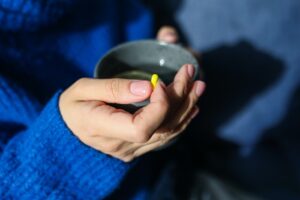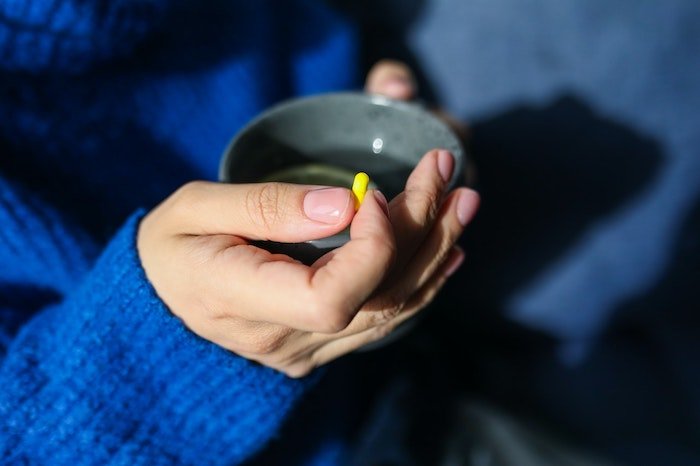 Like heroin, alcohol withdrawal can be life-threatening, and symptoms range from mild to severe.
Alcohol withdrawal is also known as Alcohol Withdrawal Syndrome (AWS). AWS refers to a set of symptoms that occur during the detoxification process. (7)
Mild to moderate symptoms include:
Sweats
Shakes (tremors)
Nausea
Vomiting
Sleeplessness
Anxiety
Severe symptoms include:
Alcoholic hallucinosis
Withdrawal seizures
High blood pressure
Respiratory issues
Delirium
Autonomic instability
Mild to moderate symptoms will begin to emerge between six to 12 hours after the person stops drinking.
After 12 hours, symptoms might progress and become more severe. Most symptoms should begin to reduce after 48 hours, however, but some might last between seven-to-ten days.
To help with AWS, people will likely be given a benzodiazepine such as Librium.
This will help improve appetite, reduce restlessness and anxiety, and counteract insomnia.
Please call our 24-Hour Helpline: 0800 326 5559
Will I have to go through withdrawal?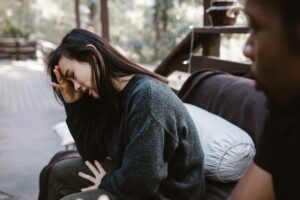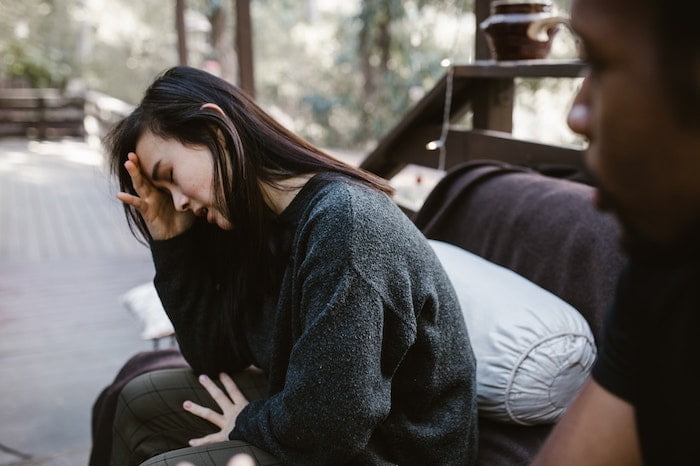 Within our centres, we have three main steps that we ensure each of our patients goes through. The first is detoxification which is often the step that many would like to avoid and might prevent them from seeking help.
However, within our centres in Wales, we want this step to be as painless as possible.
We understand how daunting and horrible the symptoms of withdrawal can be. However, detoxification happens in a controlled environment with professional health care workers there to support you.
We have several different medications on hand to help ease the symptoms of withdrawal, depending on the type of addiction you have and how severe it is. For example, we can provide you with Librium or Diazepam to help you cope.
We can also provide you with daily supplements such as Vitamin B or Thiamine; this will help you to restore the levels in your brain back to normal and to strip the brain of its need for your addiction.
However, these supplements alone won't be all you need; extensive therapy and group work will also be needed in order to have the desired recovery effect.
For some patients, these medications might not be enough, so for those struggling with opiate addiction, which includes drugs such as heroin, we'll have to prescribe a replacement drug. This will be something like Acamprosate or Naltrexone.
Opiate withdrawals tend to be much harder to deal with and much more severe; this is because whilst all addictions are harmful, opiate addiction can be all-consuming, and so it's incredibly important that detoxification of this nature is handled with a special kind of care.
Please call our 24-Hour Helpline: 0800 326 5559
What therapy will I receive during rehab?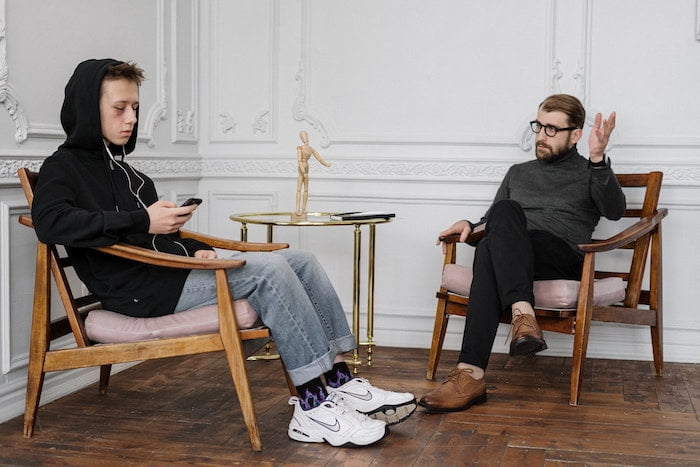 Following detox, people will begin the therapy stage of treatment. This, again, can vary, but the overall goal is to understand why the addiction has occurred and help people develop the necessary tools to maintain sobriety.
Some common types of therapy include:
One-to-one therapy
Cognitive Behavioural Therapy (CBT)
Dialectical Behavioural Therapy (DBT)
Motivational interviewing (MI)
Holistic Therapy
Group Therapy
One-to-one therapy involves speaking to a medical professional – a psychologist or psychiatrist, for example – to talk about past experiences and trauma that might have led to the use of substances
CBT focuses on how thoughts can lead to behaviours, such as negative thoughts leading to substance use.
DBT is like CBT but focuses on emotions and behaviours. Instead of negative thoughts, it seeks to understand how negative emotions might have led to substance use.
Motivation Interviewing looks at the relationship between motivations and actions, such as a person's motivations to use a substance. MI, through a series of sessions (interviews), will help people change their motivations from being unhealthy to healthy.
Holistic therapy helps people develop a sense of well-being – an important part of recovery. People will engage in holistic activities, such as painting, gardening, yoga, or meditation.
Group therapy, mediated by a medical professional, provides people with an opportunity to meet with peers and discuss issues related to addiction and recovery. (8)
Please call our 24-Hour Helpline: 0800 326 5559
Relapse Prevention and Aftercare in Wales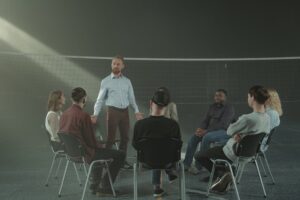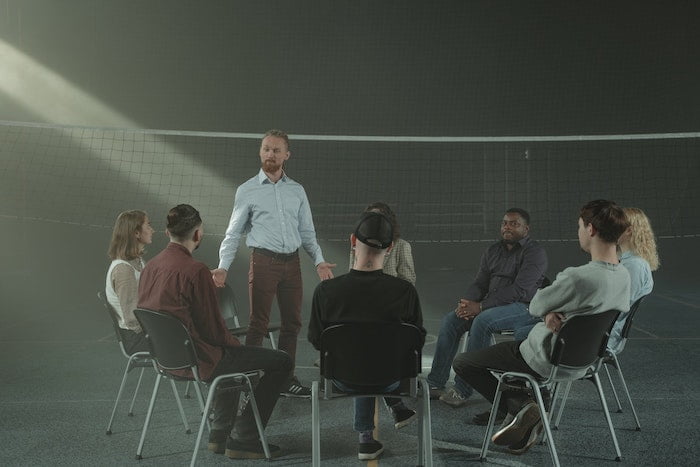 The final stages of rehab – relapse prevention and aftercare – focus on helping a person maintain sobriety.
Relapse prevention involves working with a medical professional to develop a relapse prevention plan.
This is usually a written document that contains information regarding potential triggers – relationships, situations, or environment, for example – and useful tips/tools on how to deal with such triggers.
In addition, people will be taught useful tools that can be implemented should the temptation to use a substance arise.
This often has three main tools: a cognitive reappraisal, emotional management, and positive communication.
Cognitive reappraisal refers to the ability to change thought processes.
Emotional management involves learning how to control and deal with negative emotions.
Positive communication techniques help the person to understand how talking about their temptations can reduce the likelihood of relapse. (9)
As part of relapse prevention, upon leaving rehab, people will be provided with aftercare – that is, continued support, therapy, and help to access local services, such as Alcoholics Anonymous (AA), Narcotics Anonymous (NA), or SMART recovery. These groups follow the 12 steps that include giving yourself over to a higher power.
Please call our 24-Hour Helpline: 0800 326 5559
What will rehab be like?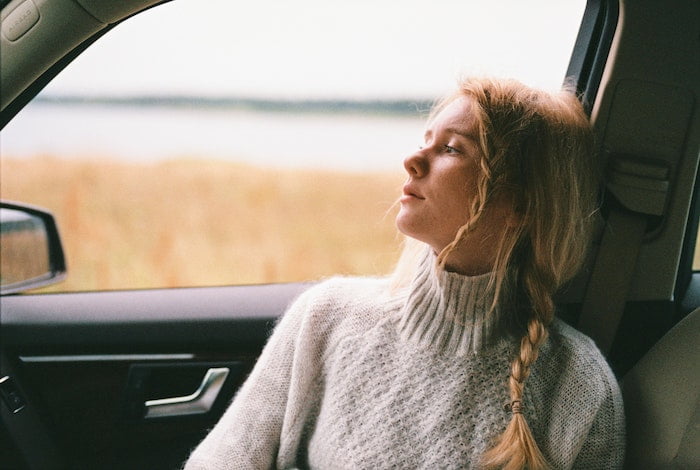 The next step after detoxification is optional. However, we highly recommend it.
Rehabilitation should go hand in hand with detoxification, as, although the toxins may be removed from your body, the effect addiction had on your body, and your mental health won't be.
If this isn't addressed, then relapses can be likely, and it can end up causing more pain in the long run.
For this reason, after you complete your detoxification, which can last anywhere from seven-to-eleven days, we will then encourage you to stay within that centre and participate in the treatment we have curated for you.
Each patient will have had very different life experiences from each other and maybe struggling with different types of addiction, in regards to severity and longevity.
Due to this, we ensure that the rehabilitation part of the programme contains treatments completely bespoke to this patient.
This includes therapy, both talking therapy, sometimes fitness therapy, and holistic therapy. You can either participate in 12-step work, psychotherapy, CBT, and many other different methods used to help patients open up and explore themselves more.
Holistic therapy is used to get in touch with your creative side and help you to discover parts of yourself by doing things such as yoga, mindfulness and even reiki.
All of this is regulated by Care Quality Commission (CQC) and is done to help you understand your body and yourself. We want to delve into why your addiction started and help you gain tools to prevent it from happening again.
Addictions can come about any time and be caused by anything at all, but one of the most common reasons they begin is because of trauma.
At Ok Rehab, we are offering you a safe space to not only recover from addiction but also to heal past wounds that seem to keep bleeding.
You can gain access to this part of the programme in two different ways. Whilst we highly recommend that you stay within one of our centres for both detoxification and rehabilitation, we understand that not everyone can do this.
Whatever the reason, we'll be able to treat everyone, regardless of whether they stay within the rehabilitation centre or if they commute back and forth. The first, and the most recommended, is the inpatient programme.
This is especially recommended for those with moderate to chronic side effects of addiction and who also suffer from mental health issues.
Also, if your home life isn't a place where healing is feasible, for example, the area you live in might be part of the reason you're struggling with addiction, or maybe your family and friends aren't very supportive of your healing journey.
If you relate to any of this, then we'll recommend that you become a residential patient and stay with us for as long as your treatment requires.
However, the outpatient programme has high success rates and also is very well suited for a number of patients seeking help.
You will still receive the same support and the same treatments as a residential patient, but instead of staying within the centre, you'll return home as normal instead.
This is incredibly convenient for our patients who are unable to take time off of work, their symptoms are minimal and their lifestyle requires flexibility.
This step lasts for four-twelve weeks and can sometimes be longer based on the progress you make. If you don't feel ready to leave just yet, then that's okay. Healing doesn't have a time stamp and shouldn't be rushed.
Each step should be sure and taken with confidence.
We want this treatment to last you for years. The purpose of the effort we put in is to ensure that you don't have to suffer from a relapse shortly after you leave.
When you do leave, you still won't be left in the lurch to cope with the outside world alone.
We'll refer you to a series of group sessions and support therapies, and we'll provide you with a helpline that you can call at all times of the day whenever you need additional support. We refer to this as aftercare.
Please call our 24-Hour Helpline: 0800 326 5559
Any concerns or questions? Contact our friendly team today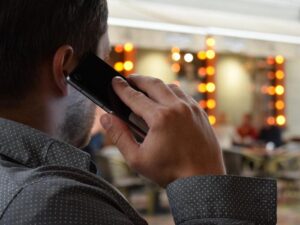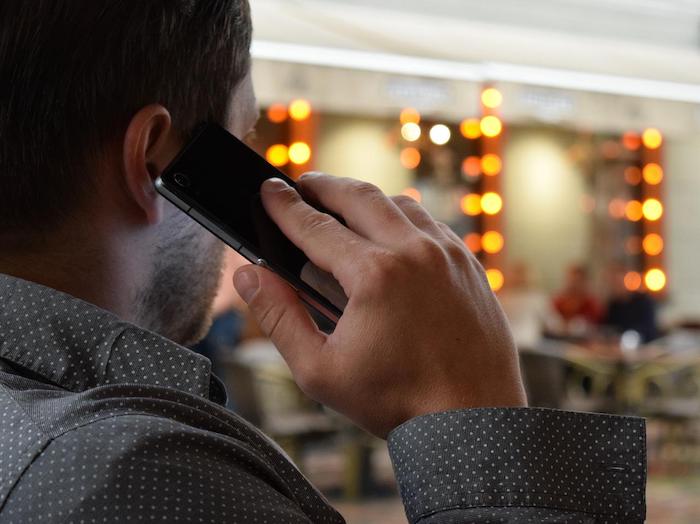 Our main purpose at Ok Rehab is to assist and help all that come to us. We want to make your lives better. As the years have gone by, the number of deaths related to drug and alcohol addiction has multiplied, and we want to put a stop to that.
We don't want that number to continue to climb. Rather, we want it decreases significantly, and that's why we implore you to seek help from us.
We're here to be the middle man, to refer you to places in Wales that we know will do their best to help you with your recovery. You don't have to do anything at all other than pick up a phone and get in contact with us today.
If you wish to know more about our services or would like to start an enquiry for yourself or a loved one, call us today on 0800 326 5559, or fill in our online form to receive a callback.
We offer support and services in Cardiff, Swansea, Newport, Bangor, Saint Asaph, Pembroke, Caerleon, Wrexham, Aberystwyth, Brecon, Carmarthen, Denbigh, Barry, Merthyr Tydfil, Tenby, Ebbw Vale, Milford Haven, Welshpool, Caernarfon, Llantwit Major, Maesteg, Flint, Chepstow, St Davids, Haverfordwest, Aberdare, Laugharne, St Davids, Rhondda, Risca, Caerphilly, Rhyl, Hay-on-Wye, Conwy, Machynlleth, Bridgend, Newtown, Monmouth, Lampeter, Neath, Tonyrefail, Blaenavon, Gelligaer, Pontypool, Aberaeron and more.
Please call our 24-Hour Helpline: 0800 326 5559
References
(1) https://statswales.gov.wales/Catalogue/Health-and-Social-Care/Substance-Misuse
(2) https://online.alvernia.edu/articles/stages-of-addiction/
(3) https://www.doe.mass.edu/sfs/safety/atod.html
(4) https://www.gdas.wales/service-users/services-offered/
(5) Ibid
(6) Cole, Steven G., Wayne E. Lehman, Elizabeth A. Cole, and Alvin Jones. "Inpatient vs outpatient treatment of alcohol and drug abusers." The American Journal of Drug and Alcohol Abuse 8, no. 3 (1981): 329-345.
(7) Bayard, Max, Jonah Mcintyre, Keith Hill, and Jack Woodside. "Alcohol withdrawal syndrome." American family physician 69, no. 6 (2004): 1443-1450.
(8) Vederhus, John-Kåre, and Øistein Kristensen. "High effectiveness of self-help programs after drug addiction therapy." BMC psychiatry 6, no. 1 (2006): 1-6.
(9) Hawkins, J. David, and Richard F. Catalano. "Aftercare in drug abuse treatment." International Journal of the Addictions 20, no. 6-7 (1985): 917-945.