Drug & Alcohol Rehab in Swansea
OK Rehab has connections in Swansea to bring you out of the isolating world of addiction and into a lifetime of liberating sobriety.
Simply call our helpline and a member of our wonderful team will be ready to assist you.
If you are struggling with drug or alcohol dependency in Swansea, you are certainly not alone. Unfortunately, addiction plagues the city; Swansea has the highest drug-related death rate in the whole of Wales.
On the bright side, this means that excellent treatment is in high demand, so you don't have to look hard to find high-quality drug and alcohol rehab facilities in Swansea.
This applies to wider Wales too – OK Rehab has contacts in a number of areas including Anglesey, Bangor, Cardiff,Conway, Llandudno, Newport, and Pembrokeshire.
If you would like to attend rehab further afield, we can make it happen. There are countless premium rehab centres that can be found all over the UK, and OK Rehab can secure you a place at any one of them.
To begin your recovery journey today, call our 24-Hour Helpline: 0800 326 5559
Addiction Statistics for Swansea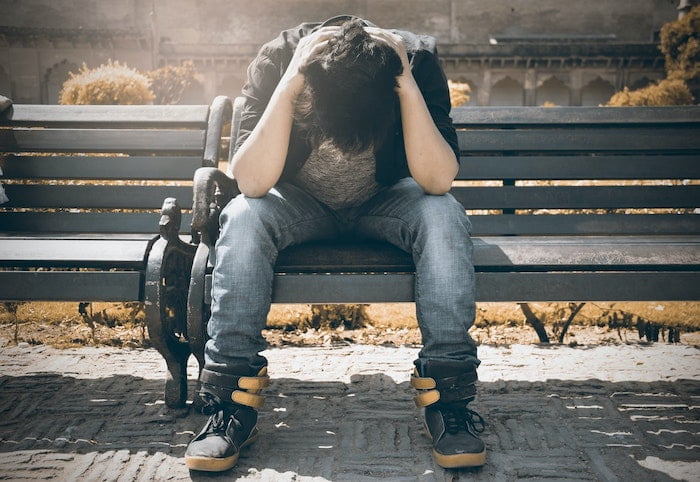 Between 2017/18, there were 1,722 per 100,000 recorded hospital admissions for individuals with an alcohol-attributable condition in Swansea.[1]
According to UK government statistics, Swansea has the highest rate of drug deaths (17.6 per 100,000 people) in the whole of Wales. [2]
How do I know if I have an addiction? What is the CAGE Questionnaire?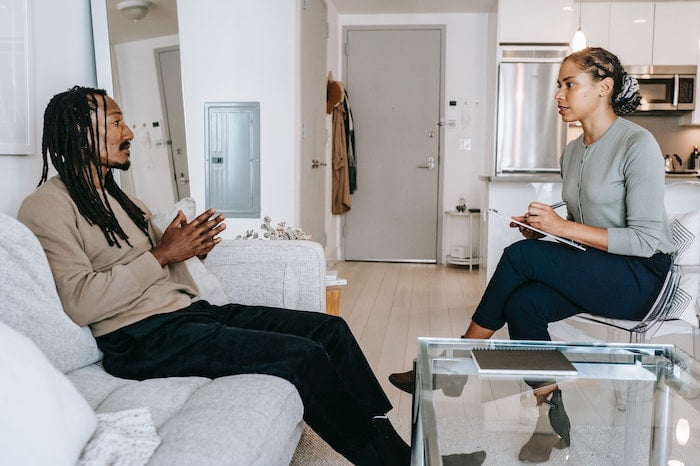 The CAGE questionnaire is a short but highly effective method of identifying whether you may be addicted to alcohol or drugs.
It evaluates a number of personal perceptions of your own addiction as well as how you feel others have been reacting to it in everyday life.
The CAGE questionnaire can be more effective than other methods of identifying an alcohol or drug addiction because it relies on key personal events and on identifying how the individual with the addiction has felt in regard to their alcohol or drug use.
This is much easier to remember than the number of units of alcohol drunk or amount of drugs or substances consumed – which are frequently underestimated and underreported.
To begin your recovery journey today, call our 24-Hour Helpline: 0800 326 5559
Intervention – the stages before rehabilitation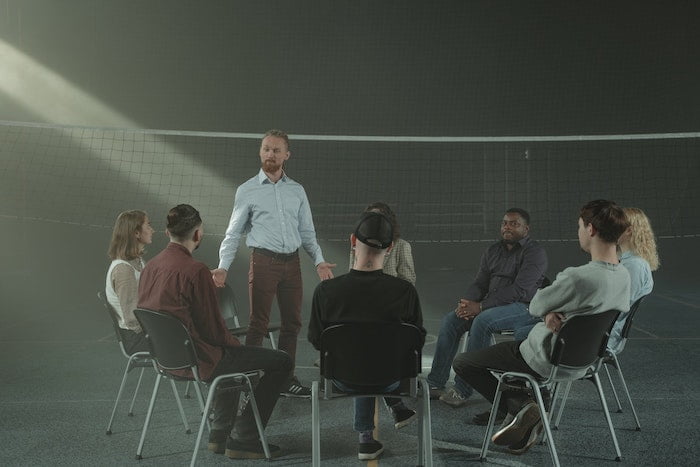 Before undergoing a period of rehab in a rehabilitation centre in Swansea, it may be necessary, or appropriate, to intervene with the individual that requires treatment. For many people it can be difficult, stressful and scary to become separated from the drug, substance or alcohol that they have become dependent on.
An intervention involves discussing the addiction, how it is affecting those around the addicted individual, and helping to find a way of resolving these problems through treatment as well as provide support, encouragement and guidance for the individual that requires treatment.
The CRAFT technique is a technique developed specifically to help those struggling to assist a family member or friend that is struggling with addiction.
This technique involves removing judgement, criticising, or otherwise negatively interacting with the individual that needs treatment.
Instead, the technique prioritises positive reinforcement, encouragement and the provision of information or advice to the individual with the goal of helping them to overcome the addiction, or to seek treatment themselves.
It can be stressful to try and convince someone to seek treatment, and in some cases, it can be more effective to involve a trained interventionist who may be better equipped to help encourage or support an individual with an alcohol or drug addiction, not least because a stranger can feel less judgemental than advice or instruction given by a family member.
Rehabilitation for addiction in Swansea – Costs and Pricing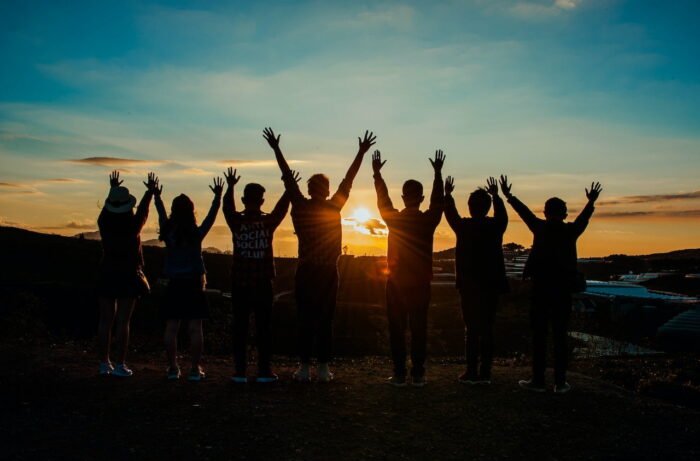 In the UK, the average cost of treating an impatient drug and alcohol rehabilitation facility in Swansea is around £500 however this figure can drop to around £175-£250 per day in some cases.
£75,000 is the figure that some private luxury treatment centres can reach for a 28 day stay however, other treatment centres can cost as little as £1000 per week.
Luxury treatment centres may be more desirable as they offer more comfortable or better-located facilities as well as amenities like chef-prepared meals, on-site spas etc.
On average though, £15,000 is the figure for a 28 day stay in a private rehabilitation centre.
Would drug or alcohol rehabilitation in Swansea be covered under my private health insurance?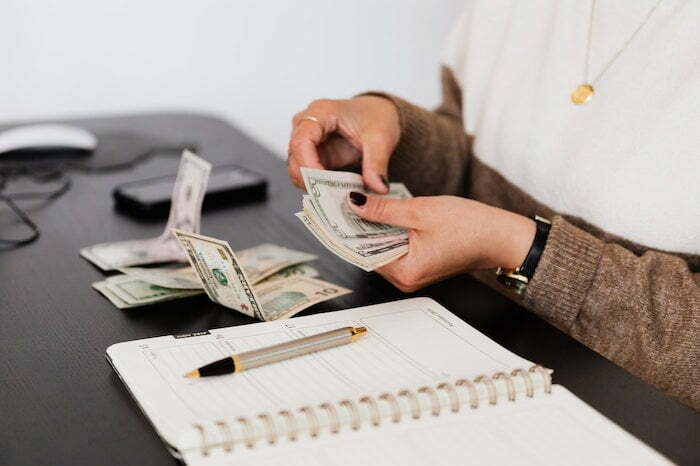 There are a number of insurance companies that will cover alcohol or drug addiction treatment in Swansea, though the extent of the treatment as well as the type and duration of treatment will depend upon the company with which you are registered.
If you are seeking treatment funded by your insurance, it is best to contact the insurance company to check that you are eligible under your policy to receive addiction treatment funded by them.
To begin your recovery journey today, call our 24-Hour Helpline: 0800 326 5559
Can I get drug or alcohol rehabilitation treatment on the NHS in Swansea?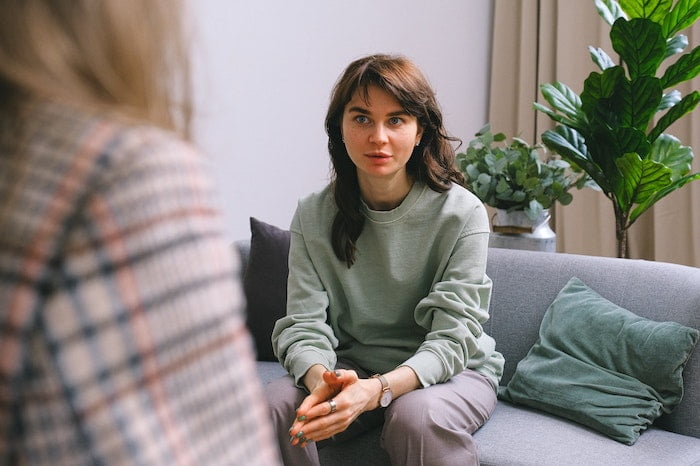 Conventional inpatient rehabilitation clinics are not typically available on the NHS in Swansea.
Instead, the NHS, through your GP, can provide you with resources to help you overcome addiction as an outpatient as well as medications, counselling and referrals to local drug and alcohol teams.
Very rarely, the NHS will fund private addiction treatment however this is unlikely, therefore treated as an outpatient through a referral by your GP can be just as effective and has the benefit of being free.
What is the duration of treatment for drug or alcohol rehabilitation in Swansea?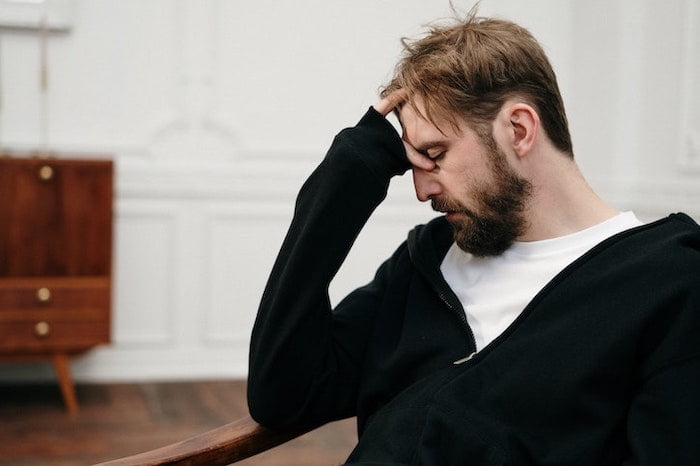 Rehabilitation can last as little as seven days but it is often recommended that individuals undergo treatment for at least 28 days as this gives sufficient opportunity to understand and apply what is learnt in treatment.
For those seeking only to detox from alcohol, seven days can be the minimum duration, but treatment may take longer than this depending on the severity and duration of the alcohol addiction.
NHS and Private addiction treatment – Swansea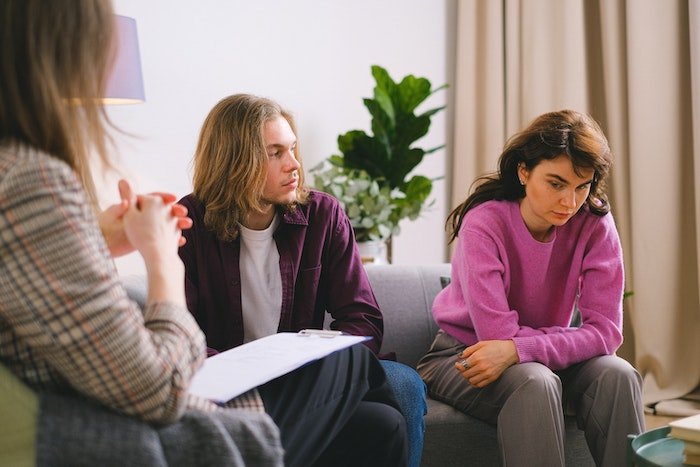 The NHS and private treatment centres' approaches to treating addiction in Swansea are often different.
Generally speaking, the NHS will provide treatment in the form of outpatient treatment, which is a treatment that is undertaken by the individual while they are still living at home, rather than in a hospital or treatment centre.
Treatment through the NHS in Swansea usually involves going to your GP and discussing your concerns about your addiction with them.
After you discuss these concerns, you may be prescribed medication, referred to local drug and alcohol services, given guidance about how to manage your addiction by yourself or be given information to help you locate services that can help you.
On the other hand, if you are seeking private treatment, you will most likely be treated as an inpatient, which means that she will be living in a residential treatment centre or clinic during the course of your treatment.
Private treatment usually involves an around one month or 28 day long stay in a residential treatment centre where you will be treated for addiction accompanied by a detox if it is necessary, or through intensive therapy alone which will last for the duration of your stay.
Private addiction treatment can also refer to treatments that are also undertaken on the NHS such as therapy, counselling, detoxing, self-help groups, and other forms of therapy including but not limited to alternative therapy.
Obviously, the main difference between NHS and private addiction treatment is the cost, while NHS treatment is free, private addiction treatment can vary in cost.
Statutory-Funded Addiction Programmes in Swansea:
Here are a few options near you.
1. Welsh Centre for Action on Dependency & Addiction
Address: 41 St James Crescent, Uplands, Swansea SA1 6DR
Telephone: 01792 472519
Website: https://www.wcada.org/
 2. Barod
Address: 73-74 Mansel St, Swansea SA1 5TR
Telephone: 01792472002
Website: http://www.barod.cymru/
3. Hope House
Address: Church Rd, Gorslas, Llanelli SA14 7NF
Telephone: 01633811950
Website: http://www.teenchallenge.org.uk/
In addition to this, there are more helplines such as Mind UK, YoungMinds, Rethink Mental Illness, Samaritans, Papyrus and SMART Recovery that will also help with your recovery.
Alternatively, find an Alcoholics Anonymous, Narcotics Anonymous or Cocaine Anonymous near you. The NHS are also there to help you.
To begin your recovery journey today, call our 24-Hour Helpline: 0800 326 5559
Inpatient vs Outpatient treatment – Swansea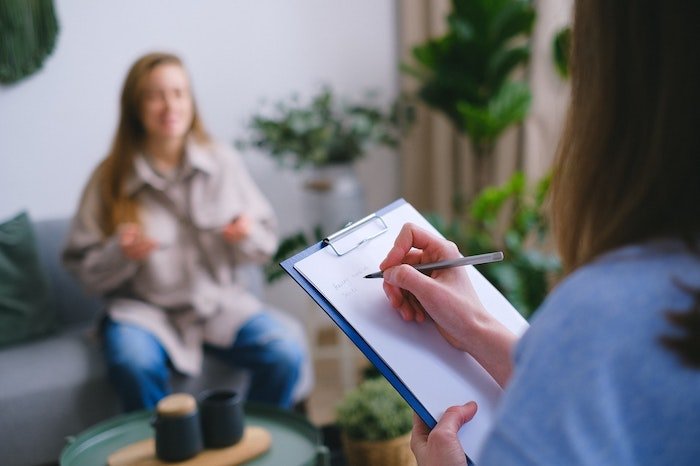 When referring to alcohol or drug addiction treatments the terms "impatient" and "outpatient" treatment is often used to describe the way in which the treatment is delivered.
When we refer to inpatient treatment it means that the patient receiving treatment is staying away from home in a specific treatment facility, clinic, or centre in Swansea.
This kind of treatment can have a number of benefits in that it keeps people who may be more vulnerable to the influence of others regarding drug or alcohol use, removed from situations where drugs or alcohol might be more accessible.
However, some people may find the inpatient treatment can be scary or more difficult because it means that you have to stay away from family or friends, and from familiar environments such as home.
This is why it is important to consider all of your options before settling on a particular therapy, as inpatient and outpatient treatments can both be effective but each have their advantages and disadvantages depending on the person undertaking the treatment.
Outpatient treatment describes treatment that is undertaken outside of one of these controlled environments such as a rehabilitation clinic or centre.
Outpatient treatment is usually delivered in the form of therapy which involves a number of conversations on a weekly monthly or variable basis with a therapist or psychiatrist in order to help you progress through the stages of addiction treatment.
Other forms of outpatient treatment may include self-help groups or 12-step therapy, such as those delivered by groups like Alcoholics Anonymous and Narcotics Anonymous.
Outpatient treatments can be beneficial in that they can help people to remain comfortable during their treatment, however there are drawbacks in that unlike inpatient treatment, the person struggling with addiction is not removed from the situation or substance that is causing addiction.
Alcohol addiction rehabilitation and detox in Swansea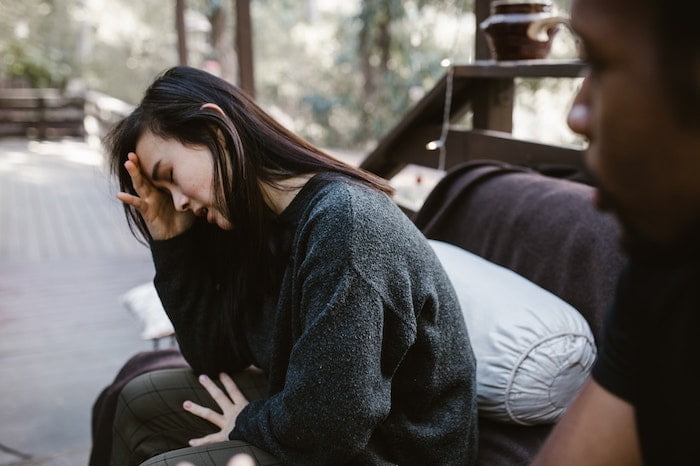 Rehabilitation for an alcohol addiction in Swansea is usually comprised of two separate events. First, a detox is undertaken, where you will be administered one or more medications to make the withdrawal process safe, comfortable, and as free from distress as possible.
Often the medicine that is administered for detox is called Librium, this is a central nervous system tranquiliser and works by slowing down the processes in the body and the brain. This induces not only a feeling of being calm mentally but also a physically relaxing effect, such that the body does not overreact and cause dangerous symptoms like seizure when alcohol use is stopped.
Librium (Chlordiazepoxide)or a similar drug is typically administered over a week to two weeks, during which time it is gradually tapered off and eventually stopped once the detox period is over, leaving the patient without a chemical dependency on alcohol so that the psychological addiction can be treated.
You might need other medications prescribed such as Acamprosate (Campral®) which helps rebalance the chemicals in the brain that have been damaged by alcohol; an antidepressant like nefazodone, desipramine, or imipramine to aid any anxiety or depression caused by alcohol; or the opioid antagonist Naltrexone which works to uncouple the relationship between alcohol and pleasure.
After the detox period is complete, and the patient is no longer chemically dependent on alcohol, they can begin intensive therapy with a trained team of professionals to help evaluate the causes of the addiction, the cycles that perpetuate the addiction, and help guide them in learning helpful techniques and strategies to cope with life without alcohol use.
To begin your recovery journey today, call our 24-Hour Helpline: 0800 326 5559
Cocaine addiction rehabilitation in Swansea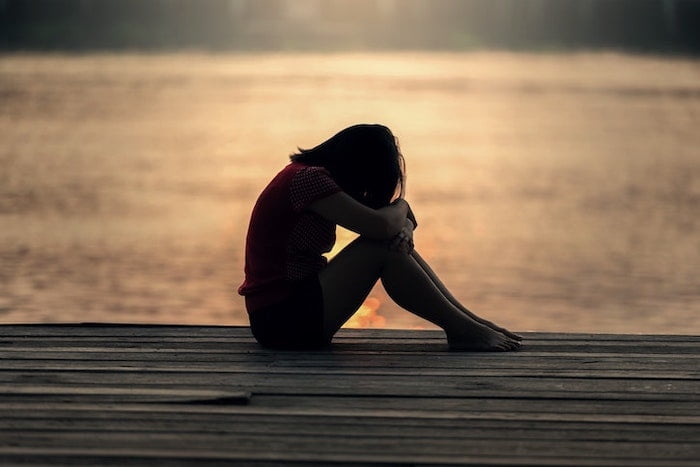 Cocaine is a stimulant drug used for its performance-enhancing effects and often regarded as a "party drug".
For some people, though cocaine is not physically addictive, it can be addictive psychologically, meaning that they feel that they have to use cocaine in order to function in everyday life.
Cocaine addiction treatment in a residential rehabilitation centre in Swansea does not involve a period of detox, as stopping cocaine suddenly is not dangerous physically in the way that other drugs and alcohol can be when they are stopped suddenly.
Instead, cocaine addiction treatment will begin by remaining abstinent from cocaine upon arrival at the treatment centre and until you leave. During this time, you will receive intensive therapy from a counsellor.
Counselling aims to help you better understand the factors that affect your addiction, the reasons why you may have become addicted to cocaine, your motivations behind your use of cocaine as well as your desire to stop, and many other aspects of the addiction.
During counselling your therapist will help you to learn a number of techniques to help you cope with stress or anxiety without using cocaine upon leaving the facility at the end of your stay.
These techniques can help you better manage stress, insecurity, distress, as well as any other negative or distressing emotions that may lead you to use cocaine.
As well as this, the counsellor will help you to understand any situational or emotional triggers that may lead you to use cocaine as well as help you to best avoid such triggers in future.
At the end of your stay at the treatment facility, you should be equipped with the tools and techniques necessary to cope with stresses, work, and other aspects of life without using cocaine, and ultimately, remain abstinent for the long term.
However, you will usually be able to access support even after leaving to help you in moments when you feel you need it.
Treatment usually lasts 28 days and at this point you are able to leave the facility again and implement the strategies you have learnt in rehabilitation into your life.
Heroin addiction rehabilitation and detox in Swansea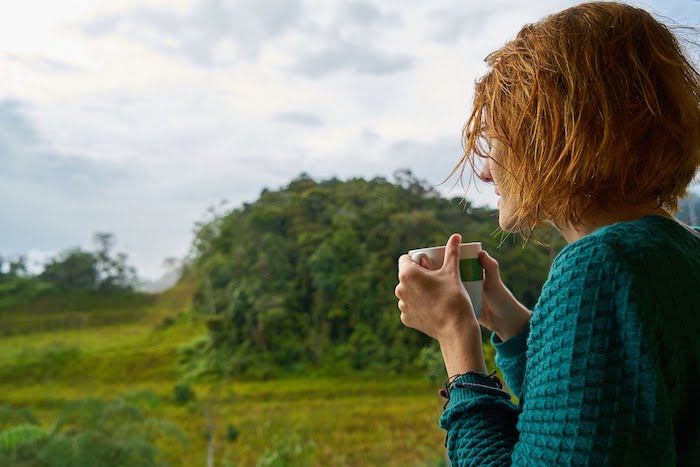 Rehabilitation in Swansea for a heroin addiction typically involves two stages: detoxing and a period of intensive therapy.
Because heroin addiction involves a component of chemical addiction, which means that the body is dependent on heroin physically, it is dangerous to stop cold turkey.
Stopping suddenly can cause severe reactions and even death which is always important to undergo a detox in a specially supervised environment.
A detox for heroin users can differ greatly from the detox used to help people struggling with other addictions.
Maintenance therapy is the most common form of detox which aims to help you stop heroin use and instead replace it with a less potent but similar medication such as methadone.
While it is possible to completely come off heroin and not use a substitute medication, many people find that remaining on a lower dose medication is most effective in helping them to keep off heroin.
After the detox process is complete the second stage of treatment will begin, which involves a period of intensive therapy that has completed one-to-one with a therapist psychologist or psychiatrist to help get to the root of the addiction causes and issues.
This process usually takes the remaining 2 to 3 weeks of your stay if you are undergoing a 28-day treatment in a rehabilitation facility.
During this time, you will be able to discuss any issues or problems you feel may have encouraged your heroin use as well as learn valuable techniques to help you cope with life without heroin.
After the period of 28 days is complete you will be discharged from the treatment centre and can re-enter life with the tools you need to help you remain successful in remaining off heroin.
Cannabis addiction rehabilitation in Swansea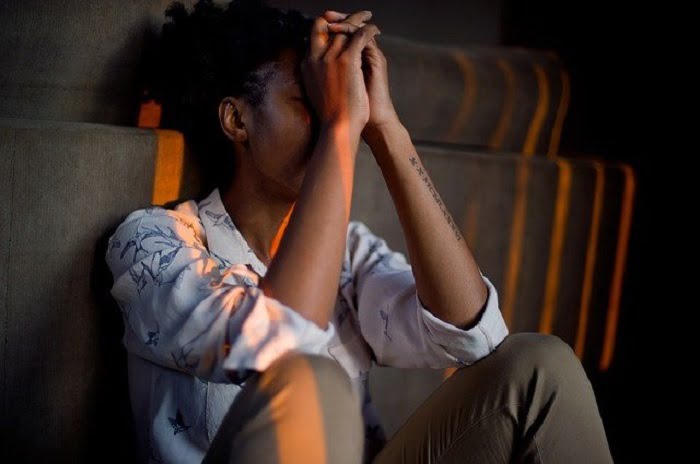 Cannabis is a widely used drug in the United Kingdom, though many people use it for its calming effects, a number of people can become reliant or dependent on cannabis as it can replace healthy coping mechanisms for stress.
Many individuals struggling with anxiety, depression or other untreated mental health conditions may be more vulnerable to a cannabis addiction, but anyone can be affected. Cannabis is not chemically addictive and so does not cause dangerous withdrawal symptoms when use is stopped.
Cannabis use can become a problem if it starts to interfere with your personal, professional, or in other aspects of your life, for example, you may feel that you cannot cope with everyday stresses or other sources of distress without the use of cannabis.
In a cannabis addiction treatment program in a residential treatment facility, cannabis use will be stopped immediately upon entry and a period of intensive therapy and coaching will begin to treat the addiction itself.
The duration of the treatment is usually around 28 days but this can vary depending on the duration and severity of the cannabis addiction, though 28 days or a month is usually recommended.
During this time, you will learn techniques and strategies to help manage your life when you are no longer using cannabis, because cannabis is so often used for its stress-relieving effects, there may be a greater emphasis on stress-relieving techniques as well as helping you to cope with anxiety
After the period of stay in the rehab facility is complete, you can be discharged from the treatment facility and are able to re-enter life with the appropriate tools and skills to live comfortably without using cannabis.
To begin your recovery journey today, call our 24-Hour Helpline: 0800 326 5559
Therapies and treatment available in Swansea for drug and alcohol addictions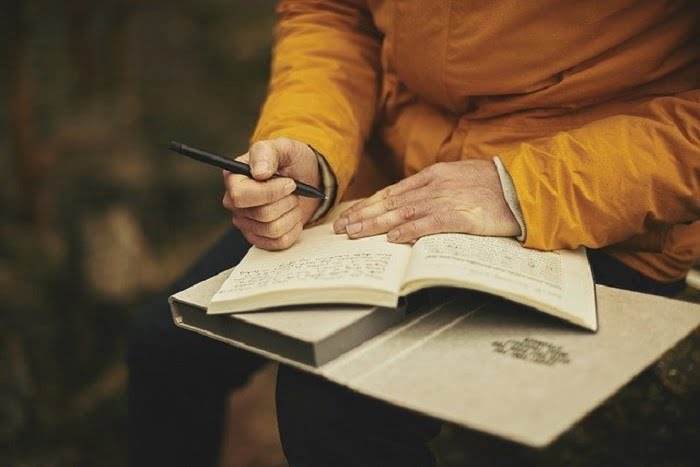 Cognitive Behavioural Therapy
Cognitive behavioural therapy is a talking therapy, involving a discussion with a trained counsellor or therapist to help change patterns of thinking, mindsets, or other behavioural and cognitive factors that may increase the chance of alcohol or drug use.
By discussing the thought patterns that are typically associated with your drug or alcohol use, the therapist can help challenge certain aspects of thinking.
By challenging patterns of thinking that lead to trigger alcohol use, patients can alter their behaviours or thought patterns, and in turn be helped in overcoming addiction entirely.
Dialectical behavioural therapy
This therapy is very similar to CBT, but it is tailored more towards those that struggle with feelings of distress, stress or other unpleasant emotions.
For people that struggle with strong emotions like these, addiction can be more prevalent, as substance use can provide temporary relief for some of these feelings.
Like cognitive behavioural therapy, dialectical behavioural therapy aims to change the thought patterns associated with addiction and help alter the way the addicted individual thinks about themselves, the world, their addiction, and other aspects of their life that may influence the drug or alcohol addiction.
Brief interventions
Intervening when individuals struggling with addiction show signs of restraint, control or other positive behaviours relating to their addiction are referred to as brief interventions.
A brief intervention is a short chat with individual struggling with alcohol or drug addictions and involves praising, encouraging or supporting the individual in times of resilience.
Motivational interviewing
This kind of "interview" involves a conversation with a therapist or counsellor to help bring to the surface the motivations that an individual may have for stopping their drug or alcohol use.
By having a better awareness of the reasons why the individual wants to stop drinking or using drugs or other substances, addiction treatment can become easier and less stressful, as the individual undergoing treatment is aware of the benefits and advantages.
Holistic therapies
Holistic or alternative therapies are forms of therapy that are not standard, but can be beneficial to individuals who find conventional therapy or treatments stressful, ineffective, or otherwise not beneficial.
As well as this, alternative therapies can accompany traditional treatments and provide an outlet or escape from stressors present in everyday life.
Alternative therapies like equine therapy or music therapy can provide a place where individuals can feel comfortable and do not have to focus on the on their addiction or treatment, and they can also offer individuals the opportunity to reduce their stress and feel more confident in themselves and in turn, their treatment.
Group, family and individual therapy
Each of these forms of talking therapy can be beneficial depending on what it is the individual undergoing treatment requires.
Individual therapy involves talking one-to-one with a therapist or counsellor, group therapy involves discussing issues with others who may be struggling with alcohol or drug addiction in the presence of a counsellor, and family therapy involves discussion of drug alcohol addiction with a therapist, accompanied by members of your own family.
Family therapy can help to resolve any familial issues that may be impacting the individual and their addiction.
Equally, family therapy can provide the support that an individual may need to overcome their addiction.
Group therapy can be beneficial in that it helps with feelings of being isolated or alone in the struggle to overcome addiction issues, and also provides a judgement-free environment which can improve self-confidence in the process of overcoming addiction.
Co-dependency treatment
Some individuals may find that through the course of her life it has been difficult to remain independent, and they have had to lean on others such as family members and friends in order to function.
By treating co-dependency and helping those struggling with alcohol or drug addiction to achieve their own independence, individuals may feel more confident in tackling their own addiction, as they trust better in their ability to care for themselves and not rely on external sources to cope.
Twelve-Step Facilitation Therapy (TSF)
Over the course of 12 weeks, 12-step facilitation therapy is a process by which individuals struggling with alcohol and drug addiction can gradually learn the techniques needed to overcome addiction.
TSF is usually undertaken in a group format and delivered by a member of a group such as Alcoholics Anonymous, or a counsellor or therapist.
Dual Diagnosis – What does it aim to do?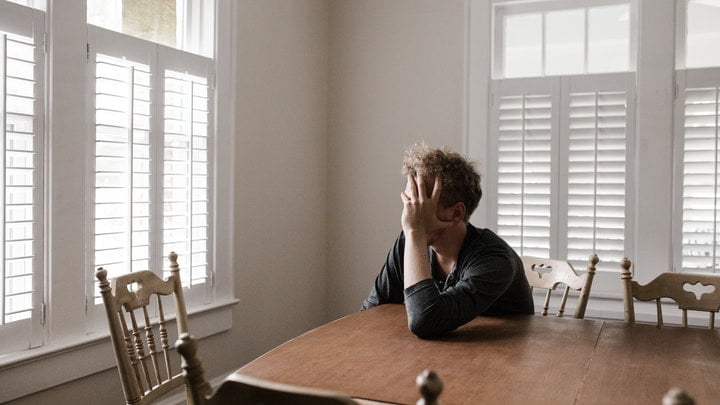 Often, during treatment in a residential treatment facility for alcohol and drug addiction, a process called "dual diagnosis" is implemented to help screen those coming in for treatment to see whether there may be an underlying mental health condition that has affected the likelihood that they have become addicted to drugs or alcohol.
By diagnosing these underlying mental health conditions, as well as treating them, it may become easier for individuals struggling with alcohol or drug addiction to overcome it.
Receiving the proper treatment for mental health issues that may have fed into the cycle of addiction by producing feelings of inadequacy, stress, distress, or other negative emotions can make life easier to cope with an addiction, or any kind of drug or substance use, feel less necessary.
How rehabs in Swansea help with relapse prevention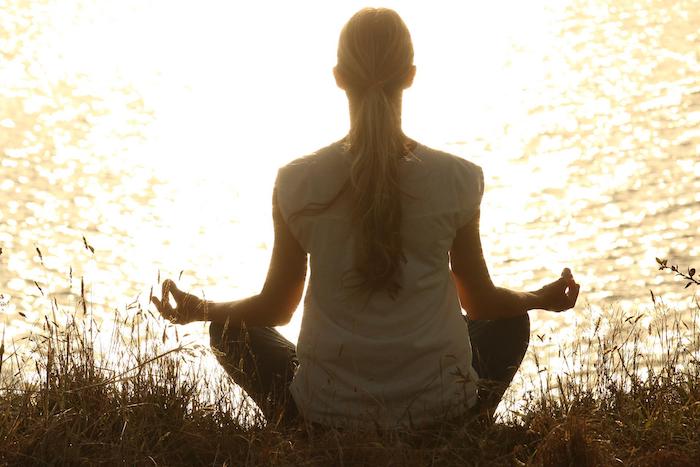 The aim of rehabilitation is to help individuals struggling with alcohol or drug addiction issues to overcome their addiction and remain free of the substances for the rest of their lives.
For this reason, rehabilitation centres aim to prevent relapse, and ensure that patients are able to live without the struggles that come with addiction.
Rehabilitation centres help to prevent relapse as they provide an environment that is safe, comfortable, and free from access to alcohol or drugs. They also provide 24/7 access to professionals who understand all aspects of addiction-related issues.
Dual diagnosis, or the diagnosis of another mental health condition alongside substance use disorder, is used in rehabilitation centres so that people who have been struggling with addiction, and who also have underlying mental health conditions that have not been treated, can receive the treatment for these conditions, with the aim of making drug addiction treatment easier, with the symptoms of the underlying illness properly treated and/or medicated.
Equally, the duration of treatment, which is recommended to be around 28 days, is an important factor in the success of those that undergo treatment. 28 days provides ample time to detox from any drugs or alcohol, if necessary, but also to absorb information provided by counsellors, therapists, and other members of the treatment team.
With sufficient time, patients can learn how to implement techniques, strategies and other methods to help them cope with the distressing, stressful or otherwise challenging aspects of life that may lead them to use alcohol or drugs.
In this way inpatient treatment and rehabilitation program can be very effective in preventing relapse. In addition, support provided by the centres after individuals leave help reduce the chance of a relapse.
To begin your recovery journey today, call our 24-Hour Helpline: 0800 326 5559
Aftercare and support services in Swansea post-rehab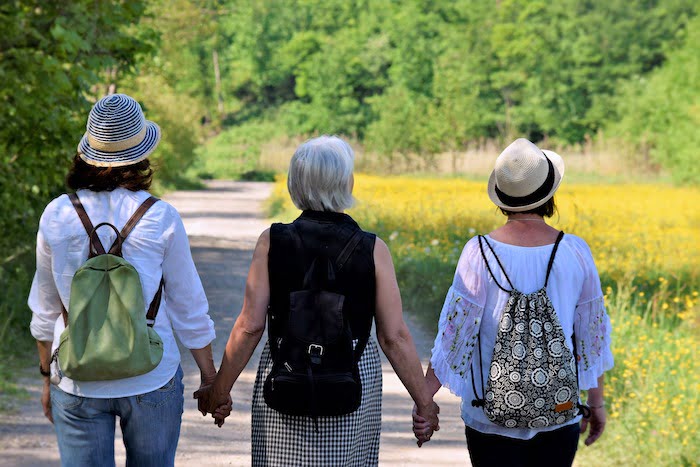 The process of recovery from addiction is often not linear, instead it can take a number of attempts and some time to fully recover from addiction.
It is for exactly this reason that a number of services exist with the aim of helping individuals to find support, encouragement, and guidance when attempting to remain abstinent from drugs or alcohol and overcome addiction for good.
These services include:
Arranging a home detox with a healthcare professional
Family group meetings through Alcoholics Anonymous
Outpatient treatment via a local Drug & Alcohol team in Swansea
Residential Rehab in Swansea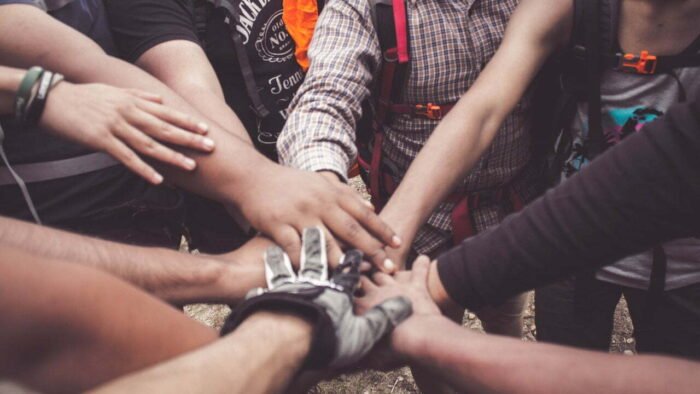 Residential rehabilitation is the most successful form of treatment for those who struggle with addiction issues in the UK.
Usually, you will attend rehab for around 28 days, though this time frame varies depending on the progress that you make while you are there.
Many rehab centres in Swansea are located in gorgeous green areas, where you can enjoy calming outdoor activities.
Residential rehab in Swansea is truly a community. You will meet other patients who sympathise with your struggles, as well as supportive staff who have helped people recover from all sorts of addictions. It is even possible for your loved ones to visit on set days, which can help to keep your spirits up during your month-long stay.
Depending on the type of rehab you choose to attend, as well as your specific addiction, your treatment programme will vary. However, two things that remain constant are detox and therapy.
1. Detox
When you continually use substances, your body gradually becomes reliant on them, making it difficult to withdraw from them. The safest way to do this is in a residential rehab centre with the support of medical staff.
During the detox, toxins are withdrawn from your system over a number of days, which can lead to painful withdrawal symptoms. Many factors contribute to your experience of these symptoms, such as the length of your addiction, the substance you are addicted to, and your overall physical health.
However, you cannot predict how you will react to the detox so it is better to prepare for some mild symptoms such as restlessness, sweating, nausea, and tremors. It is also possible that you will experience insomnia, anxiety, depression, hallucinations, or seizures. You can receive medication for severe symptoms.
While detox has been proven successful for the initial stages of sobriety, addiction often stems from trauma. This means there must be a focus on treating mental health in rehab.
2. Therapy
Therapy is an excellent way of treating trauma.
You are given the time and space to work through any traumatic experiences with a trained professional, resulting in you better understanding your compulsive behaviours.
At residential rehab, common therapies include CBT, group therapy, individual therapy, talking therapy, and psychotherapy. You can also attend motivational sessions and educational workshops to teach you more about addiction. Finally, holistic practices are often employed to aid your rehabilitation. This can be anything from yoga and meditation to reiki.
To begin your recovery journey today, call our 24-Hour Helpline: 0800 326 5559
Benefits of Residential Rehab in Swansea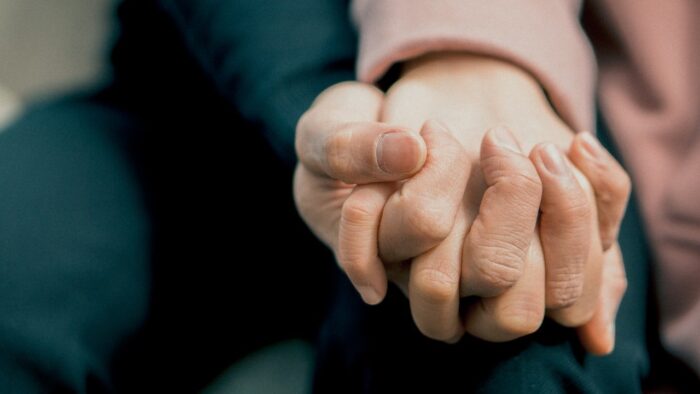 If you choose to attend residential rehab in Swansea, you will be taken out of your current situation, where triggers are constantly lurking. This means you can spend time away from friends and family who use substances, stressful situations with your career, unhealthy relationships, and everyday responsibilities.
Instead, you are placed into an environment where everything is geared towards your recovery. You will have the time and energy to put all your effort into pursuing sobriety. This is made possible by round-the-clock care, from appointments with psychotherapists to detox with doctors and nurses.
Ultimately, rehab makes it easier for you to recover.
Benefits of Choosing OK Rehab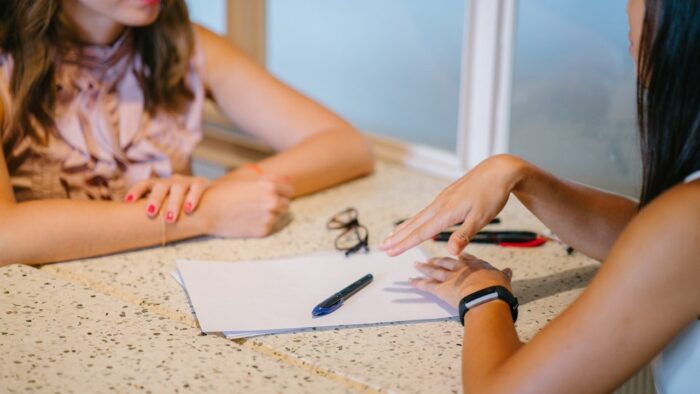 So, why should you use the OK Rehab helpline to get access to rehab?
Struggling alone will perpetuate the cycle of isolation that is caused by addiction. If you are secretly trying to get sober, you may feel lost, isolated and unsupported. All of these negative emotions make it almost impossible to sustainably recover; relapse is very likely to occur.
To avoid this high chance of relapse, you may ask your GP for help. Unfortunately, the lack of money awarded to the NHS means that you could be waiting years before you are able to attend a residential rehab centre provided by the NHS. It is more likely that you will be referred to an outpatient clinic, but this type of treatment does not boast the same success rates as live-in rehab does. It is also only recommended in cases of mild addiction, owing to the flexible structure.
Evidently, trying to help yourself is too risky, and relying on the NHS is too time-consuming.
On the other hand, OK Rehab is not prepared to make you wait to receive help. We know that the impact of waiting can be tragic – as your addiction develops, it could lead to unemployment, failed relationships, poor physical and mental health, and even death. Choosing OK Rehab means that you can access help in Swansea immediately.
Another reason to select OK Rehab is that we only consult with rehab centres with impressive success rates. We want you to complete treatment successfully and feel ready to handle your addiction in the context of everyday life. This will look like avoiding triggers, having open conversations with friends and family, continuing to have therapy, employing coping mechanisms when faced with temptation, and crafting a new lifestyle that is substance-free.
Arranging help in the midst of addiction can be incredibly taxing. At OK Rehab, we take that burden off you by researching centres in Swansea and locating one that is in line with your requests. The chosen centre can be specific to your addiction, whether that be alcohol, cocaine, heroin, or another substance.
Our services are accessible to everyone. Your age doesn't matter; if you are seeking treatment for your teen, we can advise you on the best centres in Swansea. Similarly, you can get help from any location from London to Yorkshire.
Finally, OK Rehab is unique in that our team is made up of people who have suffered with drug or alcohol dependency. If you choose our helpline over others, you will notice that the attitude of our staff is extremely non-judgemental and compassionate.
Am I Addicted to Drugs/Alcohol?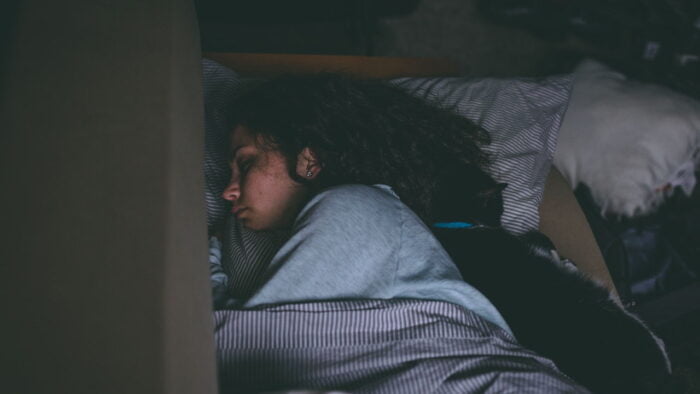 It can be difficult to figure out when your relationship with substances crosses the line from healthy to unhealthy.
The fact that you're on this page is an indicator that you may need help. However, if you're looking for obvious signs, here's what to look out for:
Increased use of drugs or alcohol: If you find yourself seeking the high of substances more often, it means that your body is becoming more dependent on drugs or alcohol.
Hiding your level of consumption from those around you: Concealing your use of substances indicates that you are aware you are exhibiting signs of addiction.
Building your life around substances: If everything you do revolves around drugs or alcohol, it suggests that they are your top priority in life.
Experiencing cravings when you can't access substances: This clearly demonstrates that you are physically dependent on drugs or alcohol.
Isolating yourself from those around you: Owing to the stigma of addiction, many people who suffer with it end up withdrawing from society in an effort to hide it.
Facing physical symptoms such as fatigue, larger or smaller pupils than usual, or slurred speech: Drugs and alcohol can impair your physical health in various ways.
Noticing a marked change in your mental health: Substance abuse can lead to the exacerbation of existing mental health conditions such as anxiety, depression and schizophrenia. New conditions can also develop as a direct result of substance abuse.
Experiencing memory problems: Substances can slow down activity in the brain, leading to forgetfulness (from mild to severe).
Feeling defensive all the time: If loved ones have expressed concerns about your consumption of drugs or alcohol, you may find yourself feeling consistently defensive as this is a common coping mechanism. It is easier to lay the blame on the person addressing the issue rather than admitting we need help.
Perhaps you identify with some of these signs. It can be tempting to reduce the significance of your problem or decide that it is something you will tackle later down the line.
However, we strongly recommend that you are honest with yourself. Otherwise, you are not only hurting yourself but also your loved ones.
Moreover, the longer you stay in addiction, the harder it becomes to treat. If you reach out for help today, you could be on the path to sobriety in a matter of days or weeks.
What Happens After Rehab in Swansea?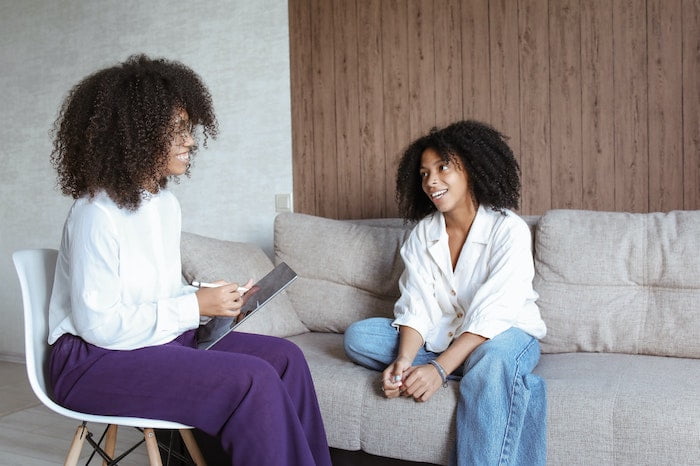 When you complete treatment at rehab in Swansea, the support doesn't end there.
Your rehab centre will provide you with a personalised aftercare plan that includes therapy sessions at the centre and access to a helpline. They will also encourage you to attend local support groups in Swansea such as Alcoholics Anonymous (AA) meetings, which provide sessions for the loved ones of those struggling with addiction.
While this extra help can be a lifeline for many people coming out of rehab, it's important that you also trust yourself to pursue sobriety. Rehab teaches you a lot in a short space of time, empowering you to tackle your addiction. It goes without saying that you are vulnerable to relapse, but do not underestimate the power of healthy coping mechanisms.
As you ease back into your regular life (which hopefully looks very different after rehab), it is advisable to continue to practise the healthy living that is encouraged in rehab. Exercising regularly, eating healthily, practising yoga and meditation will increase your chances of staying sober.
To begin your recovery journey today, call our 24-Hour Helpline: 0800 326 5559
How Can I Contact You?
If you have identified with our description of addiction, it is vital that you reach out for help immediately. You can call us on 0800 326 5559 and we will get started with finding you a premium rehab centre in Swansea.
Alternatively, you could either email us or request a call on this website and await a welcoming phone call from one of our lovely helpline advisors. You cannot be cured of addiction, but you can learn to live with it.
We offer support and services in Cardiff, Swansea, Newport, Bangor, Saint Asaph, Pembroke, Caerleon, Wrexham, Aberystwyth, Brecon, Carmarthen, Denbigh, Barry, Merthyr Tydfil, Tenby, Ebbw Vale, Milford Haven, Welshpool, Caernarfon, Llantwit Major, Maesteg, Flint, Chepstow, St Davids, Haverfordwest, Aberdare, Laugharne, St Davids, Rhondda, Risca, Caerphilly, Rhyl, Hay-on-Wye, Conwy, Machynlleth, Bridgend, Newtown, Monmouth, Lampeter, Neath, Tonyrefail, Blaenavon, Gelligaer, Pontypool, Aberaeron and more.
References
[1]- https://phw.nhs.wales/services-and-teams/observatory/data-and-analysis/alcohol-in-wales-2019/
[2] – https://www.gov.uk/government/news/1-million-to-cut-drug-crime-in-swansea-bay