With its bustling nightlife and bar scene, Cardiff has become something of a hotspot for the binge-drinking culture of the United Kingdom.
Unfortunately, this also means that the city's rates of alcoholism, alcohol abuse and hospital admissions are much higher than the national average.
This city also has enormous problems with its levels of heroin abuse and addiction, as well as abuse of other so-called 'recreational' drugs such cocaine and cannabis.
The most effective treatment for addiction to any of these substances is to get clinical treatment at a residential rehab facility.
If you are looking for treatment at a drug & alcohol rehab in Cardiff, we can help you to find a clinic that fits your needs and requirements.
Call us today on 0800 326 5559 to speak with our referral team and get your no-obligation consultation.
Pre-Rebab Steps: Intervention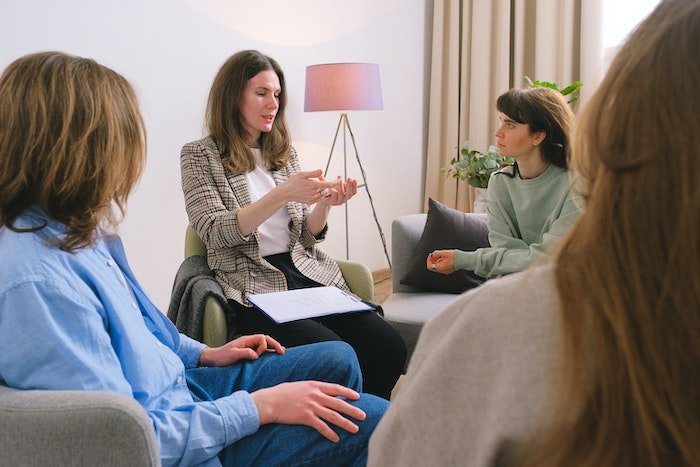 Rehab is the best kind of help available for drug and alcohol addiction. However, in order for the healing process to being, the person must first accept that they have a problem.
This is where intervention can be a very effective tool.
Explaining clearly to the person about the damage their behaviour is causing may be what it takes for them to finally accept that things need to change.
We can provide free and confidential advice on how to arrange and execute an intervention, including how to secure the services of a counsellor to oversee the meeting.
Call OK Rehab on 0800 326 5559 for more information
Outpatient Addiction Treatment vs Residential Rehab In Cardiff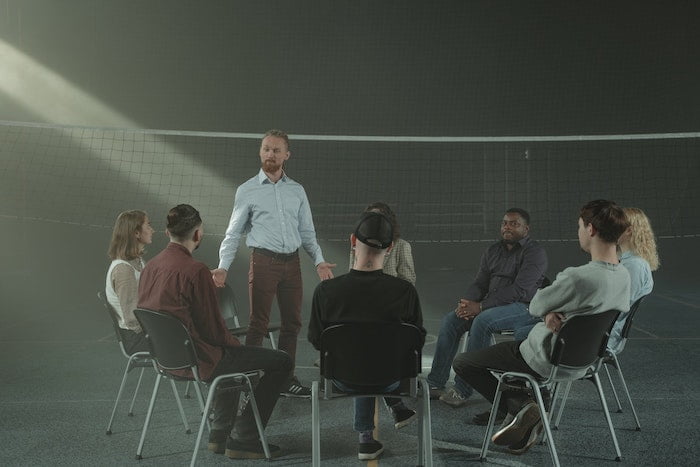 As well as location, there are a wide number of other options to consider when it comes to choosing addiction treatment. Perhaps the most important of these choices, is whether to attend a community-based outpatient rehab treatment programme or opt for a private inpatient rehab stay.
Your choice will depend on your personal circumstances and the nature of your addiction.
Our assessment will help us to recommend the treatment that has the best likelihood of helping you to achieve long-term, sustainable recovery.
For most people, this recommendation will probably be a residential rehab programme.
There are a number of reasons for this, which predominantly are based on the results achievable.
If you have a very mild addiction, perhaps your drug or alcohol use has just begun to veer out of control and you are concerned about it worsening, it may be possible to achieve recovery through outpatient addiction treatments.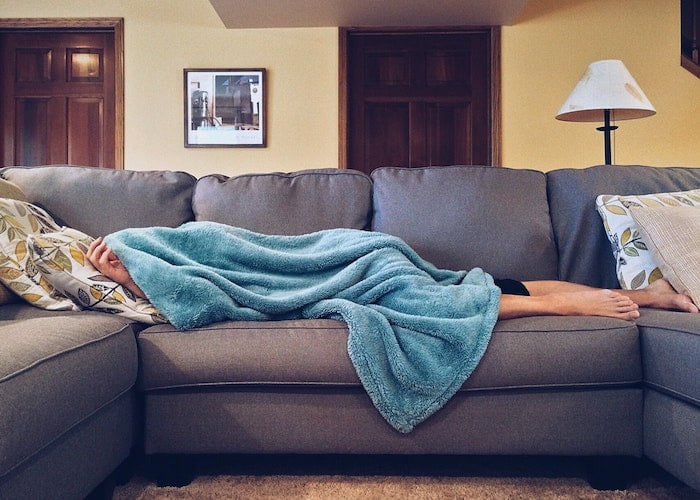 They can also be beneficial to those who have no possibility of attending a residential rehab course, due to life commitments such as parenting or a lack of budget.
The main reason that this course of treatment will not be recommended for more substantial addiction problems, however, is that it requires a huge amount of self-control.
This attribute is not commonly displayed by those struggling with addiction, so the chance of success is, unfortunately, fairly low.
Private residential rehab has proven time and time again to offer the best possible opportunity for addiction recovery. There are a number of reasons why this is the case, here are just some of them:
They offer a high standard of professional care from experienced staff who are experts in the field.
The environment is designed for recovery and offers a calm and secluded location away from your triggers and the stresses of daily life.
You will have a tailored treatment plan, which is designed based on your addiction experience.
Treatment and monitoring is available around the clock for the duration of your stay.
Both psychological and physical aspects of addiction will be tackled.
You will provide with access to ongoing aftercare services.
Call OK Rehab on 0800 326 5559 for more information
What Can I Expect From A Residential Rehab In Cardiff?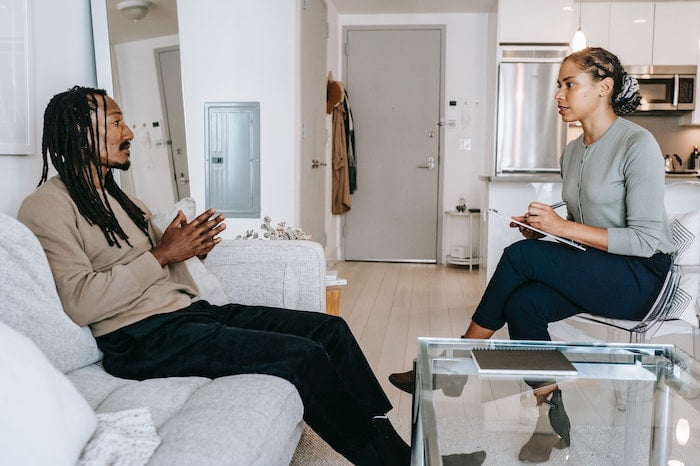 Once you have your personally tailored treatment programme, you will have a better idea of the whole process. This will be provided to you on admission to rehab and all aspects of the treatment explained in detail.
The first part of your treatment will entail medically assisted detox. This provides the safest possible method of detoxing from drugs and alcohol, following NICE guidelines.
Detox causes a range of withdrawal symptoms, some of which are potentially life-threatening, so having medically trained support will be a comfort.
The clinic staff will also attempt to minimise your withdrawal symptoms through the use of medication, where possible.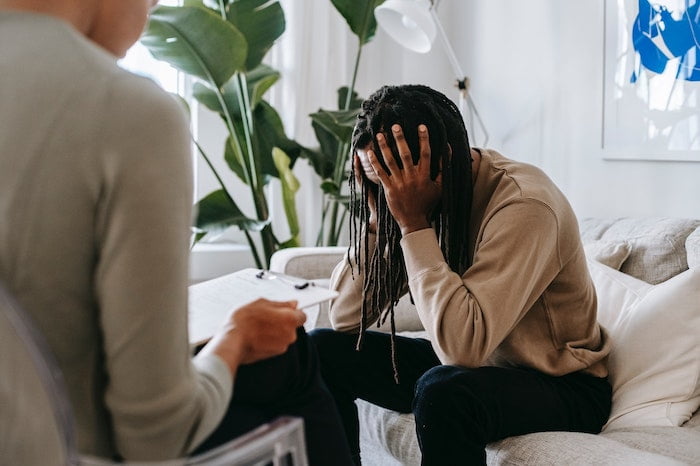 Following your detox, the next part of your treatment will address the psychological aspect of your addiction.
This will be achieved through a range of therapy sessions, with the overall goal being to establish any potential reasons for the development of your addiction problem, look at your triggers and learn how to refocus your habits on healthier alternatives.
You will also learn more about your disease, how to maintain your sobriety in the outside world and develop a relapse prevention plan.
The types of therapy sessions used will depend on your personal plan, but are likely to include:
Educational lectures
Alternative therapy, such as reiki or art
How Long Will I Need To Stay?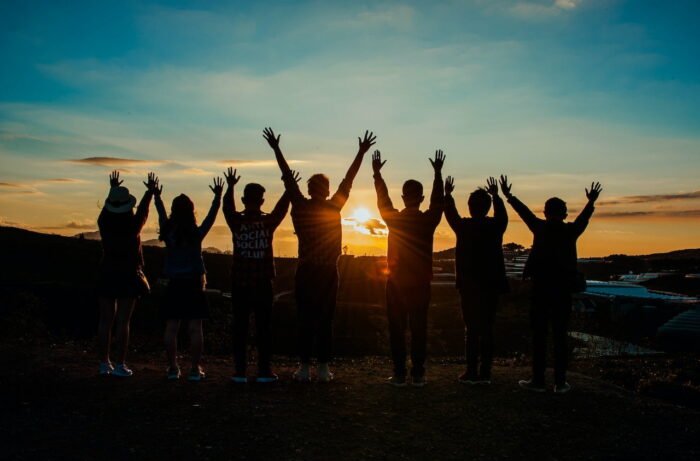 The length of your treatment will depend on a number of factors, including the severity of your addiction, whether you have any pre-existing health conditions and your commitment to your own recovery.
A typical residential rehab treatment programme will last for around 28 days, although flexibility should be allowed, as your discharge date can change based on your regularly assessed performance throughout the programme.
The detox aspect of your stay will usually be between 5 and 10 days, depending on the type of substances that you are detoxing from.
This gives adequate time for the gradual and safe reduction of substances, minimising risk and the chance for relapse.
For a more accurate estimation of how long your time at rehab in Cardiff will take, call OK Rehab on 0800 326 5559
How Do I Know If I Have An Addiction?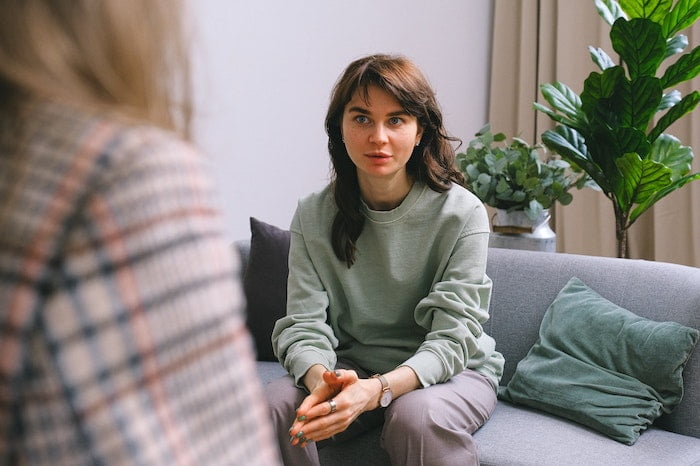 It is hard to be objective about one's own substance abuse, as there are so many different aggravating factors and variables involved.
There are however some tell-tale signs to look out for which might indicate that you have developed a drug or alcohol problem. For example:
Spending a significant portion of your money and/or time taking drugs or drinking alcohol.
Finding yourself concealing the level of your drug or alcohol intake from loved ones.
Drinking or using drugs every day or almost every day.
Missing work, school, or other important commitments due to being drunk, high, or hungover.
If any of these apply to you, it is time to think seriously about whether you may have developed a problem with drugs or alcohol.
There are a number of free tests and questionnaires which can give you a better idea of this, such as the CAGE questionnaire and the AUDIT test.
If you're wondering whether your substance use has become serious enough to need a stay at rehab in Cardiff, call OK Rehab today on 0800 326 5559
How Much Does Rehab Cost In Cardiff?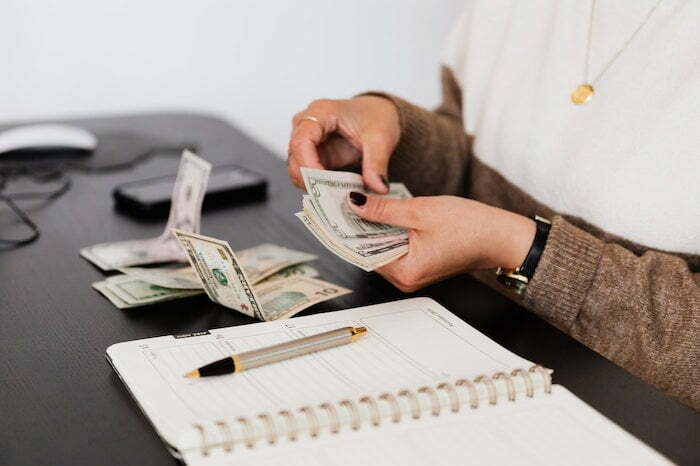 This depends on a few different variables. In the private rehab sector, every clinic has its own pricing. The overall cost will also depend on what type of accommodation and treatment package you choose.
For reference, the average cost of a residential rehab clinic in the United Kingdom is around £495 per day.
This can be much less or much more depending on the clinic. Some clinics cost around £1,000 per week, for example.
There are more affordable options, such as home alcohol detox, which would cost around £1,500.
We are happy to work with you to find a clinic in Cardiff that fits both your needs and your budget.
Is Drug And Alcohol Rehab Covered By Health Insurance?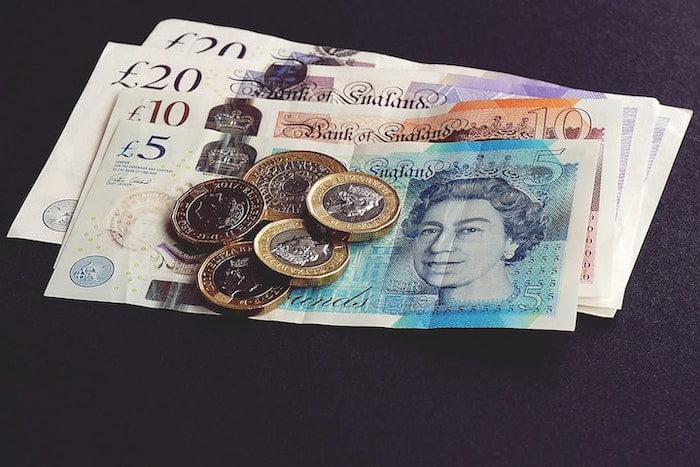 A lot of people with health insurance will have private rehab services included as part of their policy.
This varies from one individual policy to the next, as well as by company.
It may be that your insurance covers the whole price of treatment or just a proportion of it. Read over your policy or contact them directly if you are unsure about this.
For more advice about paying for rehab in Cardiff, call our team today on 0800 326 5559
Is Drug And Alcohol Rehab Available On The NHS?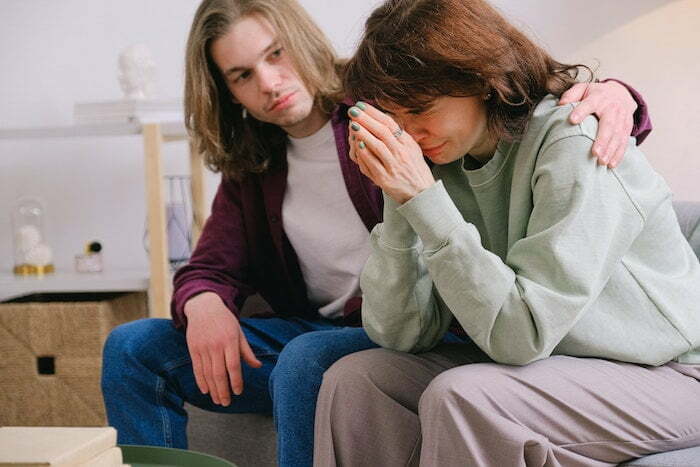 Yes, there are many clinics that can be accessed through the NHS, a council authority, or charities. These clinics will ordinarily be free of charge for the service user.
While these clinics are held to a high standard by regulatory bodies, there will almost always be a substantially longer wait to being treatment when compared to private clinics.
Going through our referral agency means that you can begin treatment immediately. However, there will always be a cost for treatment at private rehab.
Additional Services in Cardiff:
Here are some more statutory-funded organisations to reach out to.
1. Ara Recovery For All
Address: Ebenser Annexe, 39 Charles St, Cardiff CF10 2GB
Telephone: 03301340286
Website: https://www.recovery4all.co.uk/contact/gambling-help-cardiff/
2. Recovery Cymru
Address: 218 Cowbridge Rd E, Cardiff CF5 1GX
Telephone: 02920227019
Website: http://www.recoverycymru.org.uk/
3. Kaleidoscope Project
Address: Resolven House, Saint Mellons Business Park, Fortran Rd, St. Mellons, Cardiff CF3 0EY
Telephone: 01633811950
Website: https://kaleidoscope68.org/
In addition to this, there are more helplines such as Mind UK, YoungMinds, Rethink Mental Illness, Samaritans, Papyrus and SMART Recovery that will also help with your recovery.
Alternatively, find an Alcoholics Anonymous, Narcotics Anonymous or Cocaine Anonymous near you. The NHS are also there to help you.
If you would like to ask about the specifics of rehab waiting lists and get some other information, please call us for free free on 0800 326 5559
Alcohol Detox & Rehab In Cardiff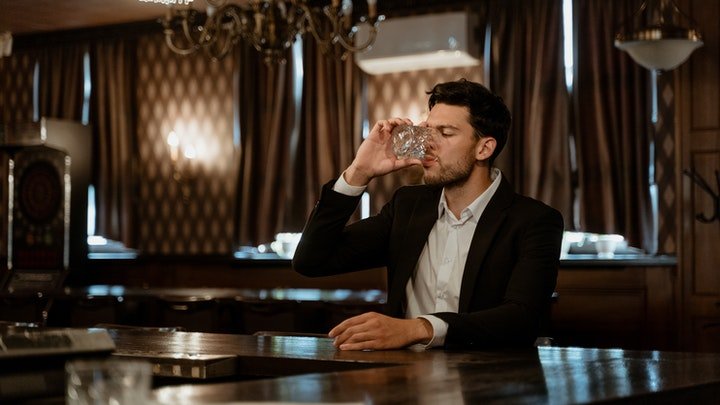 Although it is legal in the majority of countries around the world, alcohol also causes a great amount of community suffering and puts a massive strain on health services health service.
Alcoholism causes immense suffering to individuals and everyone around them. While most people want to stop, it is much easier said than done.
The most effective way to treat alcoholism is at rehab, where a person can go through their detox and therapies within the same facility, as well as getting medication and any other medical help that they need.
Detox is a key part of this, and is usually the first item on the agenda at rehab. Having medical staff around to help you through the physical and psychological symptoms of alcohol withdrawal will make the process much easier.
If you are looking for a referral to a drug & alcohol rehab in Cardiff, we can help you to pick out the right clinic.
Call us on 0800 326 5559 to begin your free no-obligation consultation
Home Alcohol Detox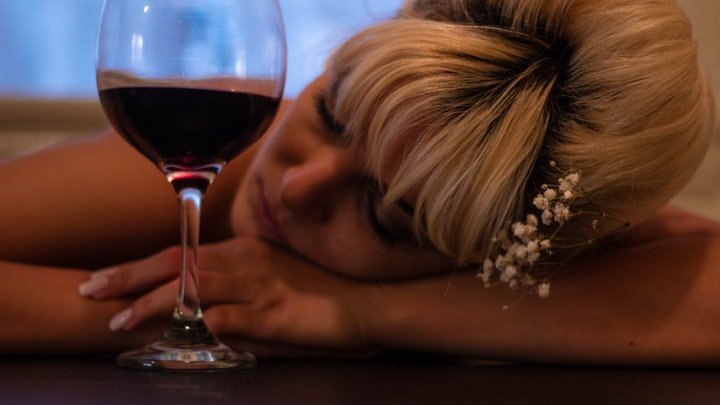 For some people who need to detox from alcohol, it may be possible to do so at home.
You would be sent medication in the post, usually a drug called Librium, along with detailed instructions on how to use it properly.
Whilst convenient, this is a service that can only be offered to persons who meet certain criteria.
You would need to have an alcohol intake of fewer than 30 units per day, as well as a stable home life with minimal complications.
Call us on 0800 326 5559 for advice. As part of your free consultation, we can take some information and advise whether or not you may be a suitable candidate for home detox.
Rehab For Cocaine In Cardiff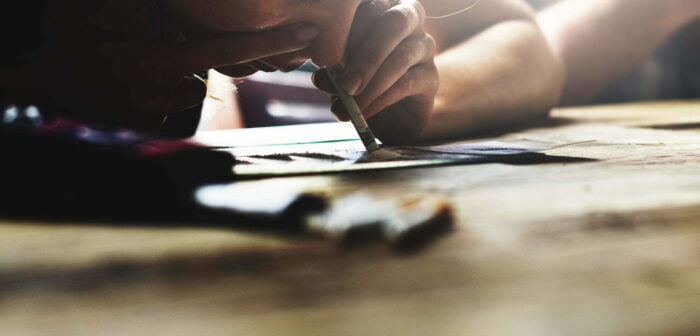 Along with alcohol and cannabis, cocaine is one of the most used drugs in the UK and has been largely destigmatised among many different social groups.
However, the drug is still incredibly dangerous, not just in terms of overdose rates but the behaviours that it can cause in the people who use it.
Cocaine abuse can contribute to antisocial and violent behaviour, making it indirectly responsible for a large amount of the trouble that takes place in city centres every weekend.
It is also an incredibly addictive substance that costs more than its weight in gold. It's not hard to see how cocaine can destroy a person's life in a very short space of time.
Although cocaine withdrawal does not need a detox as part of treatment, the best place to treat cocaine addiction is still at a dedicated rehab facility.
Contact us today to find treatment at a private drug rehab in Cardiff.
Rehab For Heroin In Cardiff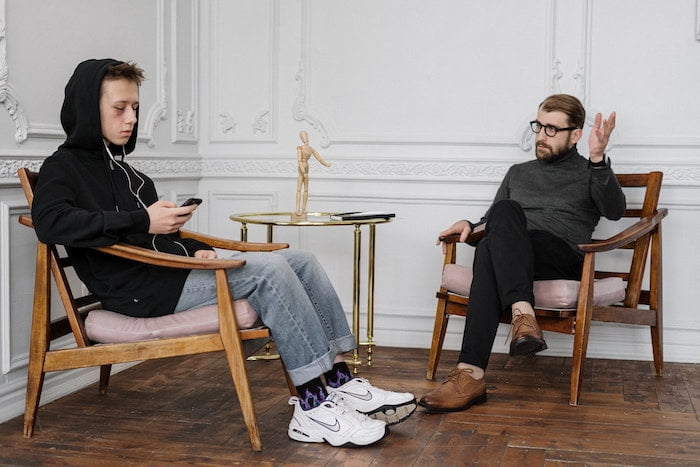 South Wales is among the worst areas in the UK for heroin abuse and addiction.
This causes an immense amount of health and social problems throughout the region.
Getting off heroin is very difficult and requires a comprehensive programme of detox, medication and therapies to achieve.
The best place to do this is at rehab.
Being an inpatient as you go through heroin withdrawal means that you can be monitored by top-quality medical professionals, who can provide you with the right medication and minimise your chances of health complications.
Heroin withdrawal is very dangerous if not handled properly, which is why rehab is the best place for it. Once you are through your detox, you can start on a programme of therapy and addiction education.
You can break free from the misery of heroin addiction by getting treatment at a drug rehab in Cardiff.
Call us on 0800 326 5559 for more information.
Rehab For Cannabis In Cardiff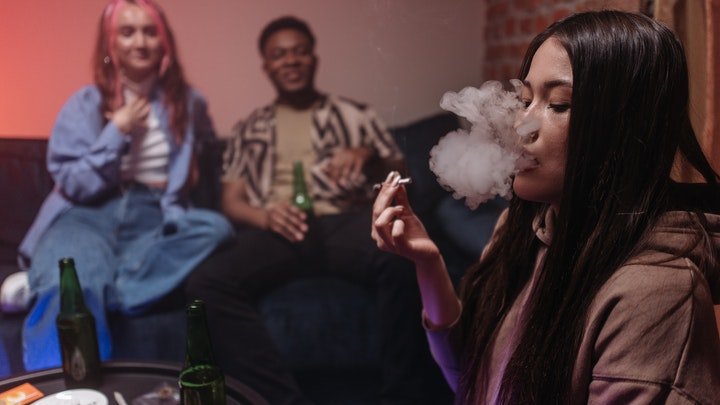 Cannabis, like any other drug, has the potential to take over a person's life. If this has happened to you, it is best to seek professional help for cannabis addiction.
Although there are few physical symptoms relating to cannabis abuse and addiction, the psychological effects of long-term cannabis abuse can be devastating.
Cannabis can aggravate existing mental illnesses, as well as make it more likely that new ones develop. This includes depression, anxiety, and schizophrenia.
Don't fall for the myths about cannabis being a harmless drug.
Get help today by calling us on 0800 326 5559 and talking with one of our advisors
The Importance Of Dual Diagnosis At Rehab In Cardiff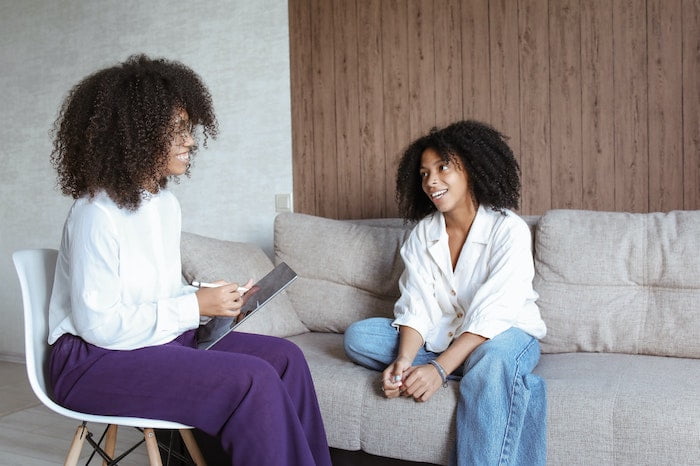 A key part of getting into recovery from drug & alcohol addiction is getting your mental health right. This is why dual diagnosis is such an important part of rehab.
Dual diagnosis means identifying and diagnosing any mental health problems that already exist within the patient and figuring out how best to treat them in the context of addiction recovery.
Getting conditions like anxiety, depression, and OCD under control can mean that the person's addiction is much easier to manage on a day-to-day basis.
This might involve talking therapies, medications, or a combination of both. The staff on-site at rehab will be able to put a treatment plan together.
To learn more about mental health support at rehab in Cardiff, call our team on 0800 326 5559
How Rehabs Help With Relapse Prevention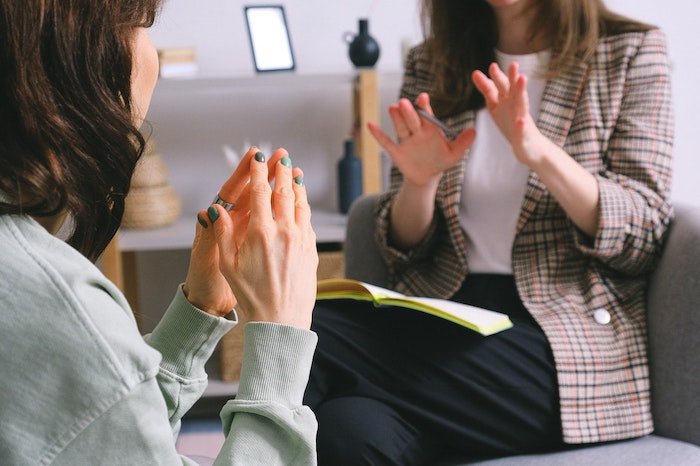 As you reach the end of your rehab treatment, you will be able to look back with pride and accomplishment at how far you have come.
However, transitioning back into the wider world will be a new challenge – one that rehab staff can help you prepare for.
Putting a plan together for your future is a key part of the recovery process.
Motivation and attitude are a big help, but you will need to have a firm plan in place to stay ahead of your addiction.
This could include making commitments to attend regular therapy sessions, as well as making sure that you stay away from places that are likely to trigger your addiction, such as bars or nightclubs.
The on-site staff at drug & alcohol rehab in Cardiff will help you to put everything you have learned at the clinic into practice and draw up a plan for success.
Aftercare And Support Services Once Rehab Has Completed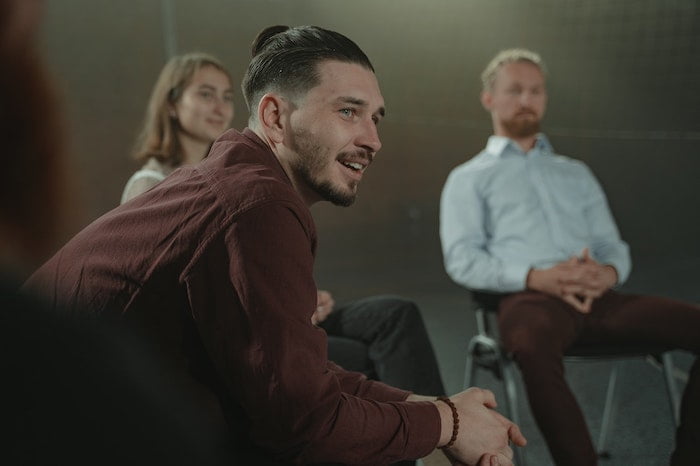 Each of the drug & alcohol rehab clinics that we refer to will offer you a year-long aftercare package as part of treatment at no extra cost.
This allows you to go back to the centre at weekends, if you want to, to have catch-up meetings, have a safe space to share your experiences and stay focused on your recovery goals.
There are also a number of services available outside of rehab that you may find helpful as you adjust to your new life in recovery. We have listed a few below.
Alcoholics Anonymous
Alcoholics Anonymous is an organisation that provides meeting spaces for those who are suffering from alcoholism, whether they are in recovery or still in active addiction.
Alcoholics Anonymous requires that attendees follow their 12-step model of recovery, which you can find more detailed information on via their official website.
Narcotics Anonymous
Narcotics Anonymous (NA) also follows a 12-step programme, but is centred around drug addiction rather than alcohol addiction.
Many people do suffer from both, so it is perfectly fine to attend meetings at both organisations. Like AA, NA has regular free meetings available throughout the UK.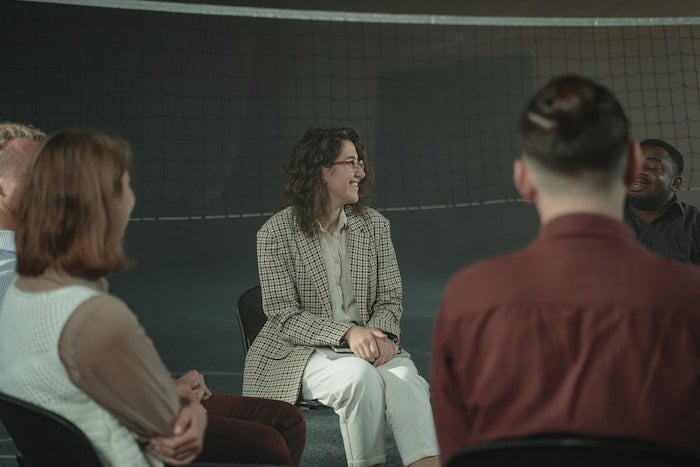 SMART Recovery
Founded in 1994, SMART is a therapy network that offers treatments such as Cognitive Behavioural Therapy for treating drug and alcohol addiction.
They have a more secular and clinical approach than AA and NA. Check out their website to discover what services they have available in your area.
Al-Anon Family Group Meetings
As difficult as addiction is for the person in question, it can also take a great toll on the family members and loved ones in their lives.
This is the thinking behind Al-Anon, which provides support to the friends and family members of those who are struggling with alcoholism.
Al-Anon has its own set of principles and hosts regular free meetings. Visit their website to find out when and where the next meeting is.
Outpatient Treatment via a local Drug & Alcohol Team in Cardiff
As in the rest of the UK, Cardiff's local health authorities have their own resources in place for dealing with the health crisis of drug and alcohol addiction.
If you book an appointment with a doctor at your local GP surgery in Cardiff, they will be able to tell you all about what is available in your area.
This might include referral to a drug & alcohol outreach team, who can provide you with regular support and make sure that you have someone to talk to in times of personal crisis.
To find out more about aftercare in Cardiff, call us today on 0800 326 5559
Speak To OK Rehab Today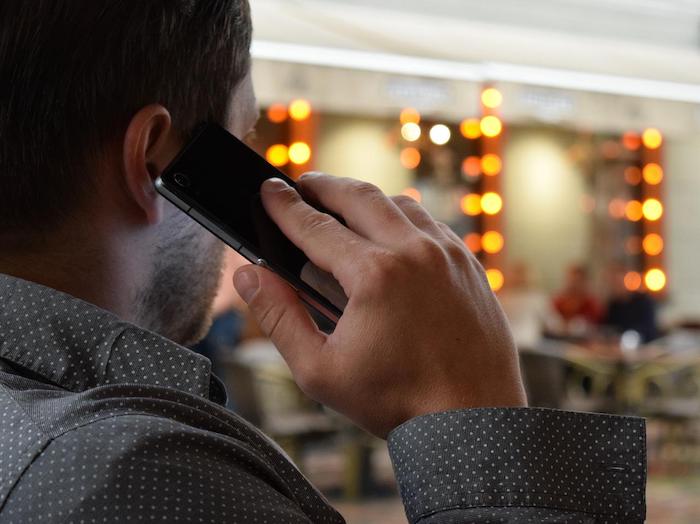 At OK Rehab we are referral specialists, and our relationships with local Cardiff addiction recovery facilities mean that we can help with your pre-admission to get you onto the right treatment programme sooner rather than later.
There's no need to obtain a GP referral and you won't be subjected to lengthy NHS waiting lists.
One of the main factors in achieving success through addiction recovery treatment is not only your own commitment and motivation to recover, but the ability to receive your treatment as soon as you have made that choice.
Don't delay contacting us and risk the chance that you will change your mind in the future.
You've made the most important and beneficial decision of your life – now it's time to follow through on that.
We offer support and services in Cardiff, Swansea, Newport, Bangor, Saint Asaph, Pembroke, Caerleon, Wrexham, Aberystwyth, Brecon, Carmarthen, Denbigh, Barry, Merthyr Tydfil, Tenby, Ebbw Vale, Milford Haven, Welshpool, Caernarfon, Llantwit Major, Maesteg, Flint, Chepstow, St Davids, Haverfordwest, Aberdare, Laugharne, St Davids, Rhondda, Risca, Caerphilly, Rhyl, Hay-on-Wye, Conwy, Machynlleth, Bridgend, Newtown, Monmouth, Lampeter, Neath, Tonyrefail, Blaenavon, Gelligaer, Pontypool, Aberaeron and more.
Speak to our team now on 0800 326 5559