Knowing somebody who might be suffering from a drug or alcohol addiction, or knowing that you have an addiction yourself, can be a very scary and challenging realisation to have.
If you think that either yourself or someone you know currently has a drug and alcohol addiction in Warwickshire, and would like to seek treatment, then rehab may be an avenue that you would like to explore.
This article outlines the main areas of drug and alcohol addiction and the factors to consider before deciding whether to admit into drug and alcohol rehab in Warwickshire.
OK Rehab is an organisation made up largely of people who have experienced addiction themselves, so we understand better than anyone the hardships you may be facing right now.
We recognise the prospect of seeking help, coming to terms with your addiction and admitting yourself into a drug and alcohol rehab in Warwickshire may seem daunting, but we will be with you every step of the journey.
Get alcohol and drug rehab in Warwickshire for a large variety of addictions such as binge drinking, alcohol addiction, benzodiazepine addiction, Buprenorphine addiction, cannabis use disorder, crack cocaine addiction, ketamine addiction, opioid use disorder, heroin addiction, cocaine dependence or cocaine addiction, any physical dependence or codependency, substance use disorder, and behavioural addictions such as gambling addiction and eating disorders.
For more information about how we can help you – or a loved one – recover from an addiction, please call us today on 0800 326 5559.
Alternatively, you can fill in our online form, and we will get back to you as soon as we can.
Alcohol Addiction Statistics In Warwickshire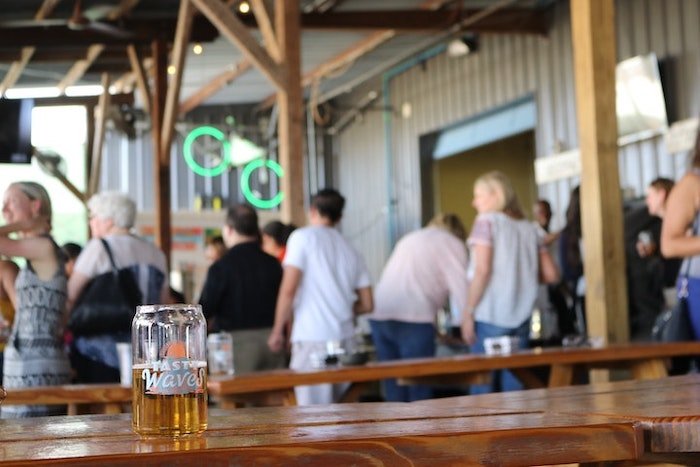 There were 729 people receiving treatment for alcohol addiction in Warwickshire in 2018.
The largest age group for receiving alcohol addiction treatment was 40–56 years of age, mirroring the national trend.
The average time spent in alcohol addiction treatment in Warwickshire was 218 days, slightly higher than the national average of 190.
For more advice concerning alcohol addiction in Warwickshire, call our support line on 0800 326 5559
Drug Addiction Statistics In Warwickshire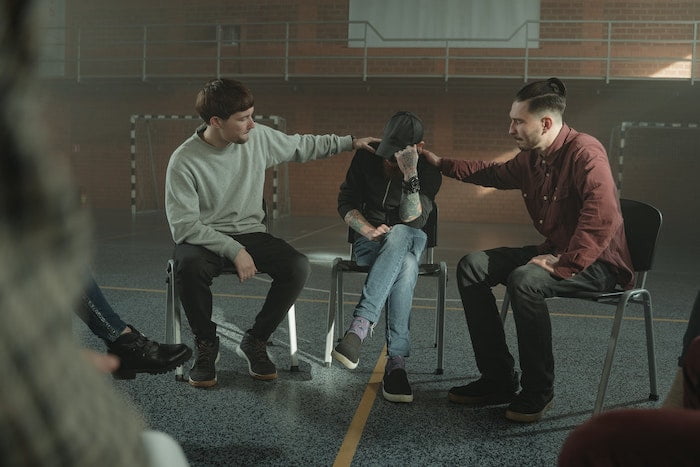 There were 1,839 opiate and/or crack users in Warwickshire in 2017, representing 5.3 people per 100,000, which is below the UK national average.
Of those 1,839 drug users in Warwickshire, 1,290 of them were in some form of treatment for their drug use, and almost half of them had a mental health problem.
Of the drug users, there is an estimated 57% of them who are currently having their needs unmet for effective treatment.
Of those who are in treatment, 54% of them are in treatment for less than two years – a higher percentage than the national average.
The proportion of drug users who successfully completed treatment and did not readmit themselves to treatment within six months was 8.4% for opiate users and 37.7% for non-opiate users.
To learn more about drug addiction in Warwickshire, call our team on 0800 326 5559
Denial, Addiction And Intervention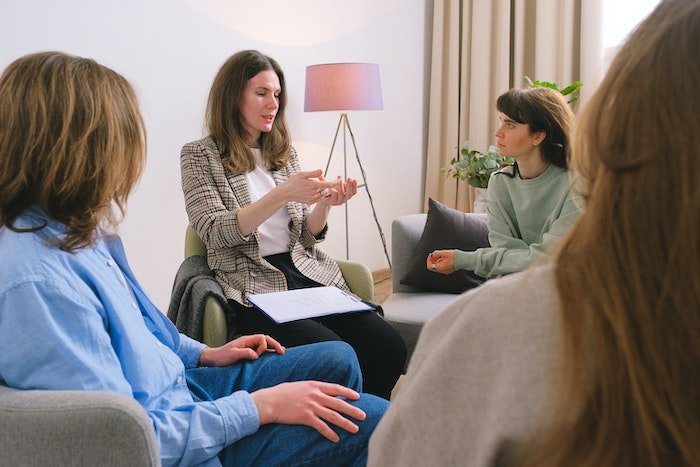 For many, living with addiction itself isn't the most challenging or the most dangerous aspect of substance use. For these individuals, denial is the deadly feeling that is set to cause the most damage.
When a person dealing with addiction is aware of their situation, it allows them to reach out for help and find the vital treatment that they require, leading usually to a full recovery and a drug-and-alcohol-free life.
For those that are still denying the existence of addiction, addiction actually becomes the secondary danger behind that denial.
This is because if they are not open to admitting that their situation warrants professional or medical intervention and treatment, they won't receive it.
Many others will agree that they may have a problem with drugs or alcohol and may even call it an addiction, but still believe that their personal situation is not yet at a level that requires treatment.
Unfortunately, this is usually not the case, and professional treatment can benefit those at any stage of addiction.
Denying or underestimating an addiction can lead to many individuals not receiving the key addiction treatment that could be the difference between their life and death.
We don't want this to be the way and believe everyone has the right to recover from an addiction.
If this sounds like someone you know, we offer intervention services for those concerned about their loved ones.
When you reach out to us, we can discuss your options for dealing with someone in denial.
Similarly, if this sounds like you and you are beginning to become more aware of your situation, do not hesitate to get in contact with us today, and we can help you to further understand the severity of your condition.
Please call our 24-hour helpline on 0800 326 5559
Types Of Interventions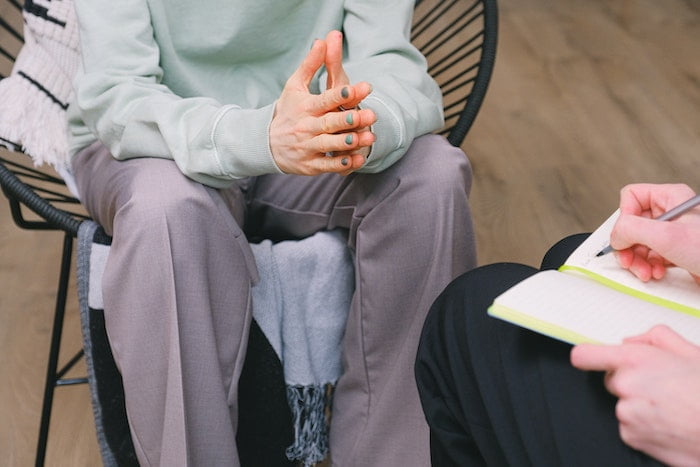 No two interventions are the same. The set of circumstances that surround an individual's addiction may differ from another, the people who know may vary, and the level of support on offer for them may not be the same as in other areas.
If you are thinking of holding an intervention for somebody in Warwickshire, then it is important to have a few things in mind whilst you plan it.
Deciding who to attend the intervention can't be tricky. You want to include as small a number as possible to not overwhelm the person, as you don't know how they will react to the intervention.
Similarly, you want to invite people who care deeply about the person and are affected by the consequences of their drug and alcohol addiction.
Some people to include could be:
Close friends and family members
Long-term work colleagues
Personal GP or addiction specialist
Members of their faith group
Like most events, an intervention needs to stay on track to increase the chances of a successful outcome. In order to achieve this, you will need to prepare for all eventualities that might occur during the intervention.
One such eventuality might be a negative emotional reaction from the person who is having the intervention held for them.
Not all addicts know that they are addicted, and having this told to them by a group of people may cause them to lash out and be both verbally and physically abusive.
To mitigate this from happening, ask all the members of the group to write a letter about how the addiction has had a negative impact on their own life; in a tone that is calm and supportive.
If they are able to accept their addiction and that they need treatment to help them in their recovery, then you will need to be ready to inform them of drug and alcohol rehab options in Warwickshire.
Rehab centres are an effective treatment method for addiction sufferers. The team at a rehab centre can help people work towards a future that is free from drugs and alcohol through a combination of physical and psychological treatments.
You aren't the first person to hold an intervention for drug and alcohol addiction. If you feel that you need further support, please call us on 0800 326 5559.
How Do I Know If I'm Addicted?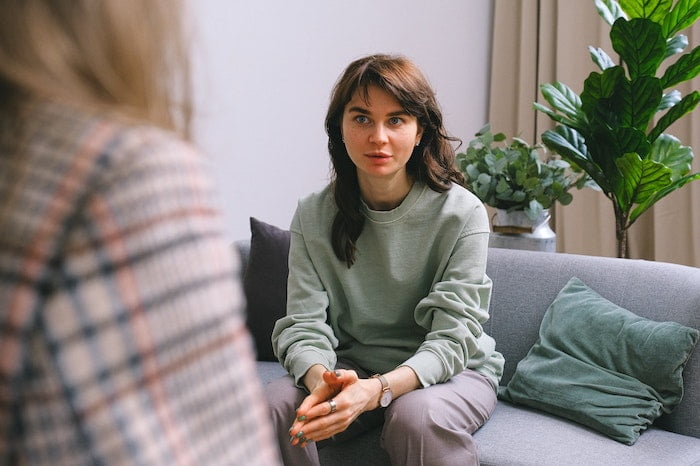 It can be hard to know if someone you care about is addicted to drugs or alcohol. The signs and symptoms can be masked or could just be seen as 'normal' to the person with the addiction.
If you have a suspicion that somebody you know is suffering from a drug and alcohol addiction in Warwickshire or that you might be suffering from one yourself, then you should complete a CAGE questionnaire.
CAGE questionnaires are a useful self-diagnosis assessment to understand if you are suffering from a drug and alcohol addiction.
They are used by GPs and addiction specialists as the first line of inquiry to understand your potential addiction.
The questionnaire only consists of four questions and is designed to be clear and simple in its questioning. If you'd like to answer these questions yourself before you see a doctor, then you could use the answers to form a discussion about any further treatment.
The questions try to answer the level of your drug and alcohol consumption and how these actions may make you feel:
Do you feel the need to cut down on how much you drink?
Have you ever felt angry or annoyed when someone else told you to cut down on your consumption or commented on how much you drink?
Have you ever felt guilty about how much alcohol you drink?
Have you ever started drinking in the morning to get yourself up?
If, after answering these questions, you think that you have a drug and alcohol addiction in Warwickshire, then you should either contact your GP for further advice or get in touch with a drug and alcohol rehab in Warwickshire.
Please call our 24-hour helpline on 0800 326 5559
Is Rehab Really For Me?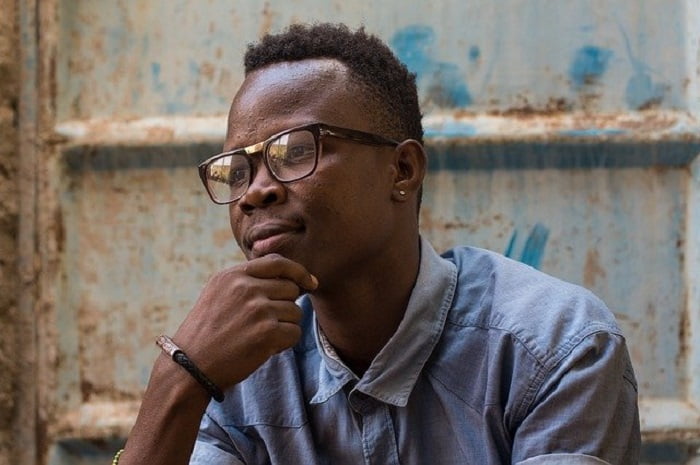 For those at the brave stage of admitting their addiction, wondering what step to take next is common. With the majority of these individuals, we almost always recommend rehab.
There are a few common misconceptions that surround rehab and what occurs inside, mostly perpetuated by negative stereotypes in modern media.
Rest assured that rehab is nowhere near like how it is usually portrayed on screen and is, in fact, a welcoming and safe environment rather than a scary and controlling place.
It is because of these portrayals and myths surrounding the rehab experience that many individuals will refuse to consider rehab as a viable option for addiction treatment.
Whilst it is true that there are plenty of other options you can explore when searching for treatment, it has remained a constant over the years that rehab is the best choice, specifically with residential rehab programmes.
This is why even if you believe rehab is not the option for you, due to the lesser nature of your addiction, the lower class of substance that you have used, or any other reasons, rehab can still be extremely beneficial to you and is usually the most suitable choice if you wish to reach a full recovery.
Some people will believe that what they are suffering from is not, in fact, addiction and that they do not need professional treatment such as rehab.
Whilst many people do manage to recreationally use drugs or drink and do so without it becoming an addiction, this is not true for everybody.
For more help in accessing rehab, please call our 24-hour helpline on 0800 326 5559
Addiction Symptoms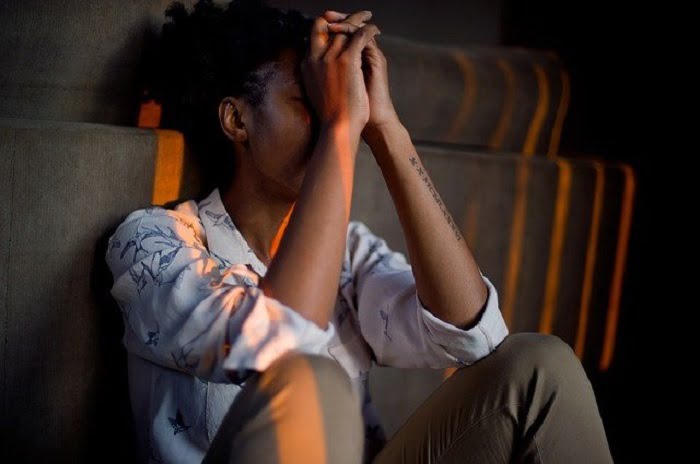 Below are some signs and symptoms of a drug or alcohol addiction that you may have noticed in your life recently:
Physical symptoms:
Your physical appearance has changed drastically, such as an unexpected loss of weight or changes in your skin.
You are noticing an increase in your tolerance for the substance you use each time you use it.
You are becoming more out of breath than usual when performing physical activity.
You are experiencing a lack of concern over your overall physical appearance or personal hygiene.
You are struggling to sleep at night or have unusually disrupted sleeping patterns.
You experience shakes, nausea, headaches, dizziness or muscle pain when you are withdrawn from the substance for a short period of time.
Social or behavioural symptoms:
You are losing interest in activities/hobbies/events that used to be important to you.
You are withdrawing from responsibilities both in your social and work life.
You have attempted to stop using the substance before but have failed.
You are more secretive and dishonest, especially when it concerns your use of the substance.
You have a hidden stash of the substance somewhere.
You are continuing to use the substance even though you know the negative outcomes.
You are hiding your substance use from loved ones.
Mental symptoms:
You have heightened symptoms of an existing mental health condition such as anxiety, depression, or stress.
You are experiencing mood swings, increased temper, tiredness, paranoia, defensiveness or agitation.
You are struggling to focus and concentrate.
You are experiencing memory problems.
You are experiencing feelings of hopelessness.
You have a much lower sense of self-worth and self-esteem.
If you think you've spotted the signs of addiction in yourself or a loved one, call our team on 0800 326 5559
What Do I Do Next?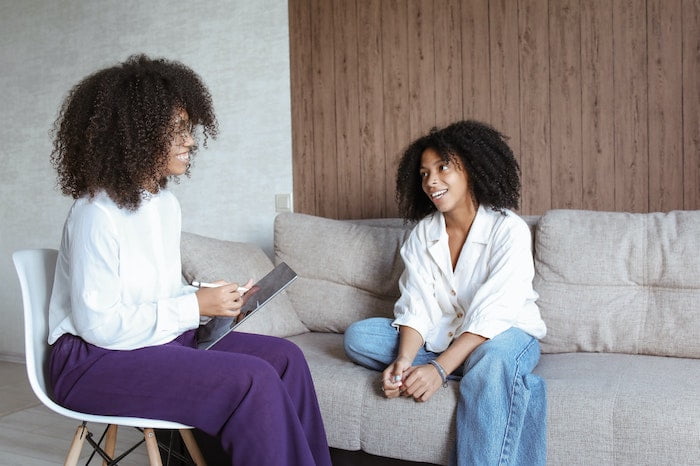 If any of these signs and symptoms resonate with you, you may be experiencing an addiction, and a drug and alcohol rehab in Warwickshire is highly recommended.
If you have noticed just a few of these signs within yourself but are still unsure as to whether rehab is really the right option for you, contact us today, and we can discuss your situation in more detail.
A call with OK Rehab may be the catalyst to deciding that rehab is the option you want to pursue and could mean a full recovery from addiction in the future.
Do not be reluctant to call us if you have noticed any of the above-mentioned symptoms in yourself or a loved one, as time is of the essence when dealing with an addiction.
The earlier we catch an addiction, the higher chance there is of recovery, so call 0800 326 5559 today.
How Much Does Rehab Cost In Warwickshire?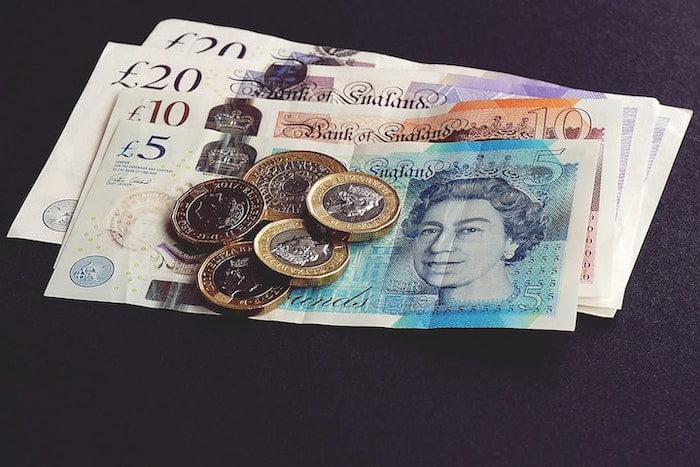 The cost of drug and alcohol rehab in Warwickshire is hard to pin down to a single number as there are so many different variables that impact it.
However, there are price ranges for various types of rehabs and treatments that may help you in getting an idea of the overall cost of drug and alcohol rehab treatment in Warwickshire.
The main variables on cost for drug and alcohol rehab in Warwickshire are treatment type, overall duration in rehab and the quality of the facility.
As a patient with drug and alcohol addiction, you can have one of two types of treatment with drug and alcohol rehab in Warwickshire: Inpatient or outpatient.
Being an inpatient in Warwickshire means that you will be a full-time occupant in the rehab facility whilst you undergo treatment.
An inpatient treatment plan can be the most costly of the two, with the price for a private room ranging between £3,000 and £6,000 for a ten-day treatment period. In the same ten-day period in treatment, a shared room costs between £2,000 – £4,000.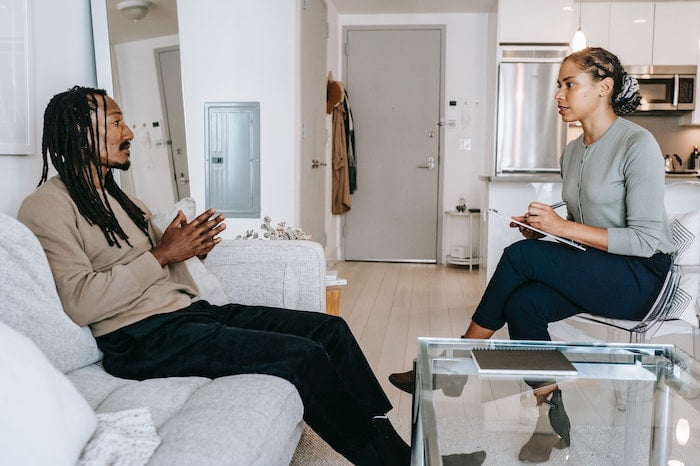 Inpatient plans may not be suitable for everyone, in which case an outpatient treatment plan could be offered.
As an outpatient, you do not live in the rehab facility during your treatment; instead, you will remain at home and visit the rehab for appointments to treat your drug or alcohol addiction.
Due to the lack of residential costs, the price for outpatient treatment is greatly reduced and is a lot more affordable. However, as we will discuss later, outpatient treatment is not suitable for all drug and alcohol addiction sufferers.
Drug and alcohol rehab in Warwickshire typically lasts for a total of 28 days. This is enough time to cover a 10-day detoxing period and 2-to-3 weeks of psychological treatment.
The typical cost for 28-days in drug and alcohol rehab in Warwickshire as an inpatient is £12,000 for a private room or £6,000 for a shared room.
It is worth noting that not all drug and alcohol rehabs in Warwickshire are of the same standard.
Some rehab centres will be more luxurious than others, offering more premium treatment or more exclusive doctors, which will naturally have an impact on the overall cost.
Please call our 24-hour helpline on 0800 326 5559
Is Drug And Alcohol Rehab Covered By Health Insurance?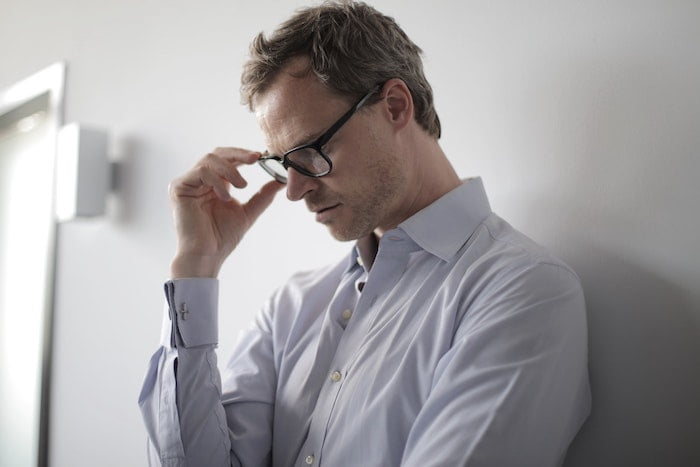 Many of the major health insurance providers in the UK offer drug and alcohol rehab coverage for existing customers.
If you are not currently covered by health insurance and have a drug and alcohol addiction, it would be beneficial to speak to an insurance broker about which providers would accept you with an existing condition.
If you are currently covered under a health insurance policy, it is worth checking with your provider if you are covered for rehab treatment in Warwickshire.
A few things that you will need to ask your provider are the level of health coverage, any exclusions, the personal excess amount, and if there are any restrictions over the facilities you can access at rehab in Warwickshire.
Here are some questions to ask to help find out the information you need:
Am I covered for inpatient rehab treatment?
Is there a maximum length of time you will cover my treatment for?
Are there any restrictions on medicines I can't receive?
Can I access both inpatient and outpatient treatment?
Am I covered for my particular substance addiction?
If you do not have health insurance and would like to seek out an insurance policy to cover the cost of treatment for drug and alcohol rehab in Warwickshire, then contact a health insurance broker for more information.
Please call our 24-hour helpline on0800 326 5559 for more information.
Is Drug And Alcohol Rehab On The NHS?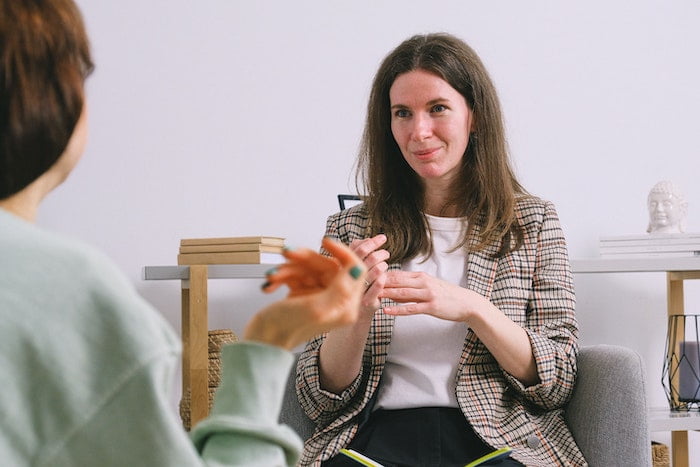 Another option to pay for drug and alcohol rehab in Warwickshire is to be referred under the NHS. The NHS is the UK's National Health Service which offers free health services, like drug and alcohol rehab, to all UK citizens.
To be referred to a drug and alcohol rehab in Warwickshire under the NHS, you will need to be referred by your GP. Once you are referred, you will undergo treatment at a private rehab facility which will be covered by the NHS.
It can be a surprise to most people that the NHS does not have its own rehab facilities for drug and alcohol addiction.
This means that both NHS-funded and privately funded patients will be treated within the same facility and be able to access many of the same treatments and medicines.
Unfortunately, this process can take several weeks or months due to the high demand in Warwickshire for rehab treatment.
There are only a small number of NHS-provided spaces in comparison to private paying patients, making this issue worse.
The NHS may not be the best option if you want to be seen right away. However, if your addiction is only mild and you have the support to help you while you wait for treatment, it can be a fantastic option that will save you thousands of pounds.
Statutory-Funded Addiction Services in Your Area:
Below you will find some more addiction services in your area that are free/NHS.
1. Change Grow Live
Address: 16 Court St, Leamington Spa CV31 2BB
Telephone: 01926 353513
Website: http://changegrowlive.org/warwickshire
2. Turning Point
Address: Syndi centre, Cottage Square, Sydenham, Leamington Spa CV13 1PT
Telephone: 01926 423029
Website: http://wellbeing.turning-point.co.uk/warwickshire/our-services/
3. Compass
Address: 1 Allerton Road, Rugby CV23 0PA
Telephone: 01788 578227
Website: https://www.compass-uk.org/services/warwickshire-cypdas/
You can also find additional support for addiction with organisations such as Papyrus, Young Minds, Samaritans and Mind UK.
Organisations that can also offer you help and support for free include NHS Foundation Trust, Turning Point, We Are With You, National Association for Children of Alcoholics, Change Grow Live and Alateen.
Rehabs and organisations are advised by the American Society of Addiction Medicine and the National Institute for Health and Care Excellence so you are in fantastic hands with person-centered care.
You may get access to sober living houses as part of your aftercare after you leave rehab to help you maintain your sobriety and help with relapse prevention.
To learn more about the availability or rehab services on the NHS, call us on 0800 326 5559
How Long Does Rehab Last?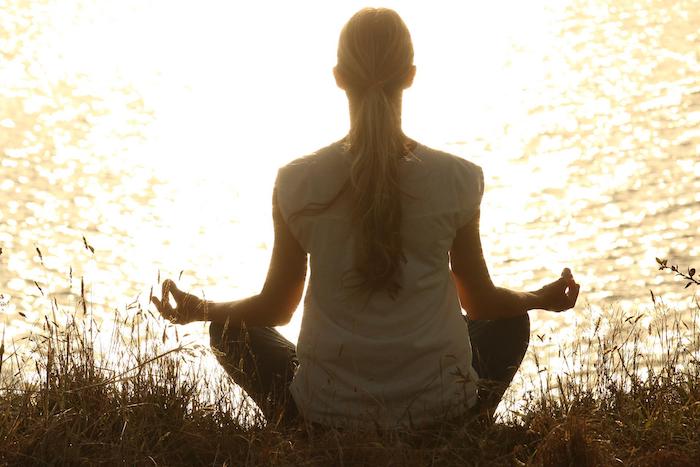 Rehab treatment for drug and alcohol addiction can range from a couple of weeks all the way through to several months.
The amount of time that you spend in drug and alcohol rehab in Warwickshire is unique to your personal circumstances and your level of addiction.
For alcohol and several drug addiction, treatment will start with a physical detox period of around ten days. This is because alcohol and many drugs create a physical addiction within the body that needs to be exposed to substance withdrawal.
The next phase is psychological treatment. Pretty much every drug and alcohol addiction has a psychological impact on the person.
For this to be treated, two to three weeks of therapy treatments are typically taken to understand the behaviours and thoughts surrounding the addiction.
Types of therapy available at a private rehab include Acceptance and Commitment Therapy, acupuncture, art therapy, cognitive behavioural therapy, dialectical behaviour therapy, drama therapy, Eye Movement Desensitization and Reprocessing, group psychotherapy, motivational therapy, Rational Emotive Behavior Therapy, brief intervention, contingency management, coping mechanisms work therapy, equine therapy, family therapy, group therapy, individual therapy, mindfulness, motivational interviewing, music therapy, and talking therapies.
Drug and alcohol rehab in Warwickshire typically lasts about 28 days before you are then put into a form of aftercare. However, as we mentioned earlier, durations can differ depending on the severity of the addiction.
For severe drug and alcohol addictions, rehab in Warwickshire can last up to 90 days.
Stages of alcohol detox
Alcohol dependence can be tested using the Alcohol Use Disorders Identification Test, DSM-5 or CAGE questionnaire.
Dependent drinkers will have built up a strong tolerance to alcohol, and experience withdrawal symptoms (alcohol withdrawal symptoms) or alcohol withdrawal syndrome.
To make sure the risk of seizures is reduced, the rehab medical team prescribe patients with Chlordiazepoxide, brand name Librium, as they undergo detox as this has been proven to offer more protection against the risk of seizures.
A medically-assisted detox (alcohol detox) is needed in order to try to prevent the effects of alcohol, including encephalopathy (Wernicke encephalopathy) and delirium tremens.
For a more accurate estimation of how long your treatment in Warwickshire will take, call our team on 0800 326 5559
Inpatient vs Outpatient Treatment In Warwickshire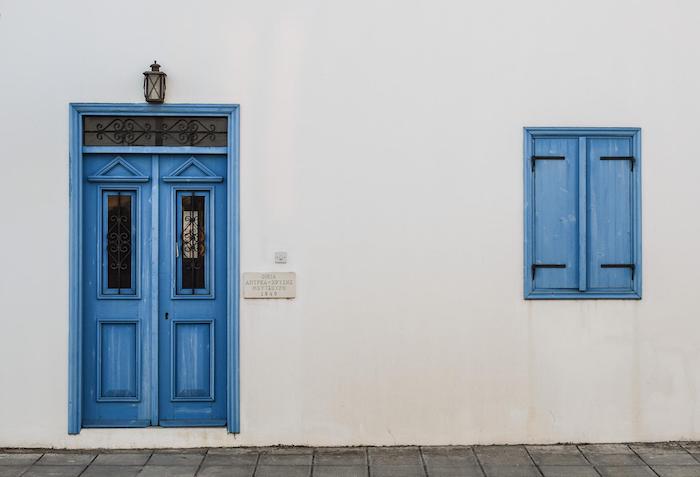 If you enter into alcohol and drug rehab in Warwickshire, you will either be an inpatient or an outpatient. An inpatient means that you will take up temporary residency within the rehab whilst receiving treatment for your addiction.
Whereas an outpatient is able to remain living at their home address and attend rehab for their treatment during the day.
Outpatient treatment is a popular treatment choice for those who are concerned about the cost of drug and alcohol addiction treatment.
Being an outpatient in Warwickshire is far cheaper than inpatient treatment due to the lack of residential costs and the price of 24/7 staffing.
To be successful in your outpatient treatment, you will need to have a high level of motivation and self-discipline, as you will not be surrounded by rehab staff all of the time.
This can be particularly difficult for heavy users and those who are in an environment at home that encourages more drug and alcohol abuse.
Inpatient is the more expensive option of the two treatments. As an inpatient, you will be living in the rehab facility for the duration of your treatment and have round-the-clock care.
This is well suited for people with severe drug and alcohol addictions, severe mental health problems and low levels of support at home.
You will receive a full psychiatric assessment from a psychiatrist, who will work out if you need any psychiatric treatment at rehab.
For more information about the difference between inpatient and outpatient treatment, call us on 0800 326 5559
Alcohol Detox And Rehab In Warwickshire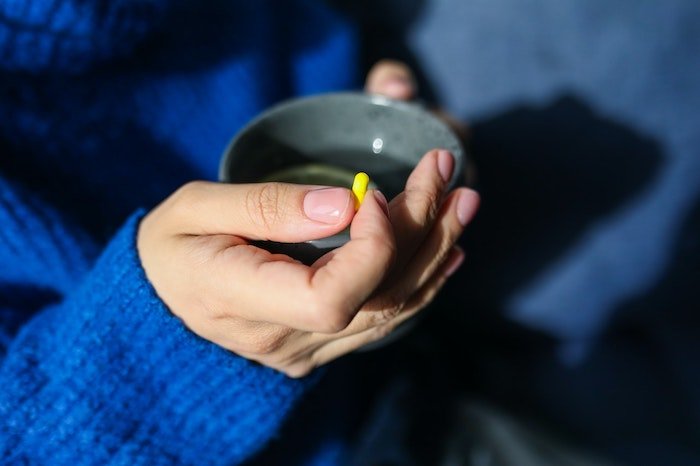 If you are suffering from alcohol addiction and want to undergo rehab treatment in Warwickshire, then you will need to complete an alcohol detox for the first ten days.
Alcohol creates a physical addiction in your body, which means that your body will physically crave it during a period of withdrawal. Therefore, an initial detox forms the first stage of an effective course of addiction treatment.
Alcohol withdrawal can be the most challenging and gruelling part of the whole rehab treatment. It is physically demanding and brings up a range of symptoms.
These symptoms range in intensity and can last between a few hours and a few days.
Symptoms can include:
Seizures
Vomiting
Anxiety
Insomnia
Hallucinations
As an inpatient, you will be supported 24/7 during this period by the staff at the drug and alcohol rehab in Warwickshire.
To learn more about alcohol rehab in Warwickshire, call our team today on 0800 326 5559
Rehab For Cocaine In Warwickshire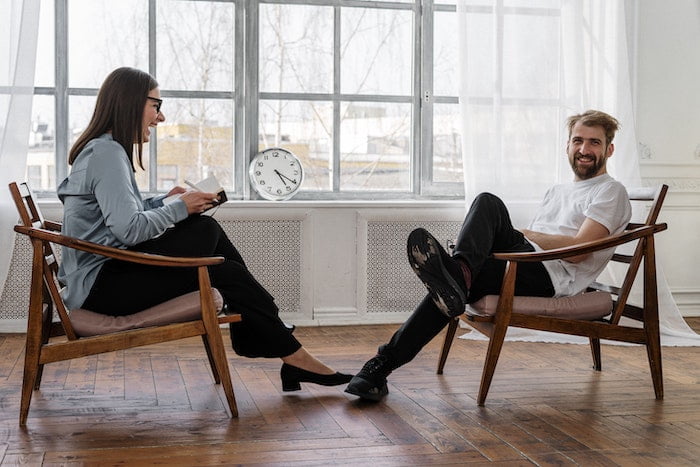 Cocaine is a highly addictive drug that can be identified through a number of symptoms, including:
Rapid heart rate
Loss of appetite
Swings in mood
Paranoia
Nose bleeds
Cocaine is a dangerous drug and if you think that you have a cocaine addiction, then you may need to attend a drug and alcohol rehab in Warwickshire.
Cocaine has serious long-term health consequences if it is not effectively treated. Users who take cocaine on a regular basis for a sustained period of time are increasing their risk of a stroke, heart attack and permanent loss of smell.
If you enter drug rehab in Warwickshire for your cocaine addiction, you won't be required to go through a detox period during the start.
Cocaine is not a physically addictive substance like alcohol and other drugs, but it is a psychologically addictive drug. Therefore, your treatment will usually start by treating the mental elements of the addiction.
To learn more about cocaine rehab in Warwickshire, call our team today on 0800 326 5559
Rehab For Heroin In Warwickshire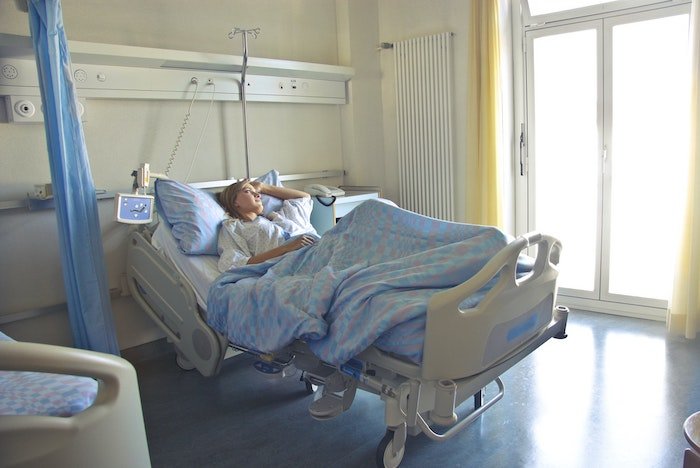 Heroin is a lethal drug that can cause havoc with the lives of those who use it.
Signs and symptoms of heroin addiction include:
Rapid weight loss
Memory loss
The inability to form basic functions
Change in behaviour towards stealing or lying
It is crucial that anyone with heroin addiction seeks help immediately in order to reduce the effects that the drug has on their health and quality of life.
If you think that you are addicted to heroin, then you may need to attend a drug rehab in Warwickshire.
Like alcohol, heroin is a physically addictive substance and requires a period of detoxing the body of the chemicals (heroin withdrawal). After the detox period is over, therapy treatment can begin to work on the psychological impact that heroin has had.
You might also be offered support for any other effects of a heroin addiction such as hepatitis.
To learn more about heroin rehab in Warwickshire, call our team today on 0800 326 5559
Rehab For Cannabis In Warwickshire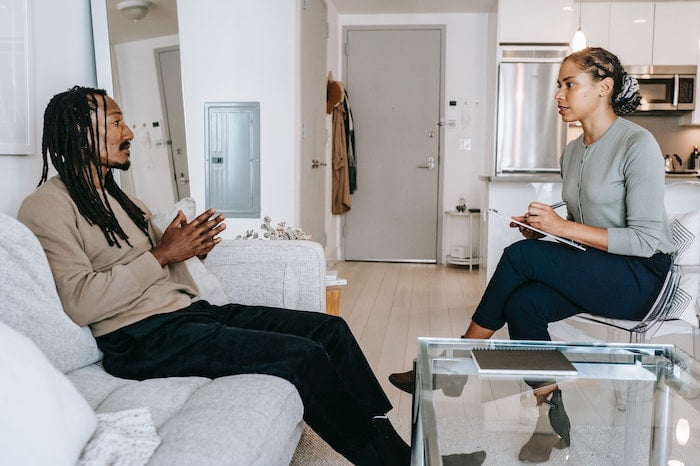 Cannabis can have long-term consequences for your physical and mental health.
Symptoms of a cannabis addiction include:
Paranoia
Anxiety
Depression
Loss of motivation
Bloodshot eyes
Hallucinations
Paranoia
If you think that you are addicted to cannabis, then you may need to attend a drug rehab in Warwickshire.
Like cocaine, cannabis is not a physically addictive drug. During your rehab treatment for cannabis addiction, you will usually start by addressing the psychological elements of the addiction.
If cannabis use goes untreated, it can lead to complications like schizophrenia, anxiety and psychosis.
To learn more about cannabis rehab in Warwickshire, call our team today on 0800 326 5559
What Treatments To Expect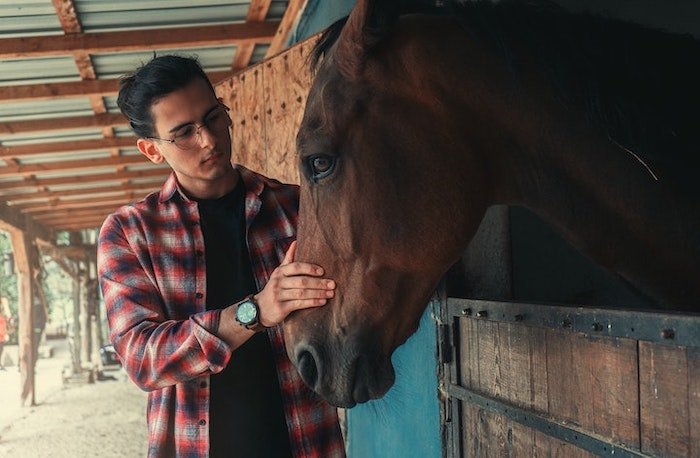 During your stay at a drug and alcohol rehab in Warwickshire, you will experience a wealth of options when it comes to addiction treatments.
What you undergo and participate in will be determined by the assessments we perform at the beginning of your admissions process.
These assessments will be simple and easy and will require little effort from you.
They will allow us to extract information about you and your addiction, such as the length and severity of your addiction, the substance/substances you have used, and any personal requirements or concerns you may have about your treatment.
Aspects of your physical and psychological health will also be evaluated and considered when deciding on your treatment plans.
Because of this, we cannot at this time detail exactly what your time in rehab will look like, as every client will experience something different.
However, some of the treatments you can expect to encounter include:
1. Cognitive Behavioural Therapy & Dialectical Behavioural Therapy
Known sometimes as simply CBT, Cognitive Behavioural Therapy follows the idea that everything contributes to the way we view the world and our behaviours towards it, from our own past experiences to the way we speak to ourselves.
This method of therapy aims to challenge the individual's pre-existing ideas to help them become more aware of their own thoughts and reactions to the world around them.
Similar to CBT, DBT focuses on the belief that some people are just more likely to experience more extreme emotions than others, giving them a higher chance of these emotions leading to substance abuse and also making it harder for them to reach a recovery.
This therapy works to provide the necessary skills to be able to cope with these heightened emotions in a healthier and more productive way.
2. Family Therapy
Addiction is known to not just take a toll on the individual suffering from it but also on their close family.
This therapy brings the whole family together to discuss the impact the addiction has had on them and allows a safe space for loved ones to develop strategies to support each other and the person dealing with the addiction.
3. Group Therapy
The most common form of therapy for those with addiction is group therapy, a treatment where people of all different backgrounds that are suffering through similar situations can come together and discuss their lives and addictions.
This therapy gives the opportunity for individuals to feel like part of a network and proves that they are never alone in their struggles.
Group therapy works best when coupled with individual therapy sessions, so clients can reap the benefits of group discussions but also have time to focus solely on themselves.
This is not an exhaustive list, and there are other forms of treatment, such as acceptance and commitment therapy, motivation enhancement therapy, and contingency management, that you may participate in during your time in rehab.
These methods of treatment can be used alone or in combination with one another to treat addiction, but all are proven to further aid recovery.
4. 12-Step Facilitation Therapy
Another popular therapy approach is the twelve-step facilitation (TSF). This is a therapy strategy which focuses on accepting your drug and alcohol addiction, surrendering yourself to a higher power, and becoming involved in various 12-step meetings and support groups.
5. Aftercare
When you eventually leave the rehabilitation facility of your choosing, you will be provided with a detailed aftercare treatment plan, which will guide you through life back home.
Being in the position to be able to leave rehab may seem impossible now, but during your stay, you will have withdrawn from drugs and alcohol, come to terms with your addiction, discovered new coping techniques and identified the emotional triggers to avoid.
All in all, you will be prepared for a life free from substance use.
The responsibility to continue the improvements you made in rehab will fall to you, and it will be up to you to maintain the important progress made in the therapies you participated in.
Of course, if you do require any more support, our helpline is always open, and our team is always on hand to offer assistance wherever and whenever you may need it.
As a part of your aftercare plan, you may want to join support groups such as Alcoholics Anonymous or Narcotics Anonymous. Here you will find other people who share similar experiences with you. For cocaine addiction you can also joing Cocaine Anonymous. These programmes follow the 12 steps which include giving yourself over to a higher power.
SMART Recovery is also a great option to consider.
Call us at any point in your aftercare process on 0800 326 5559
The Importance Of Dual Diagnosis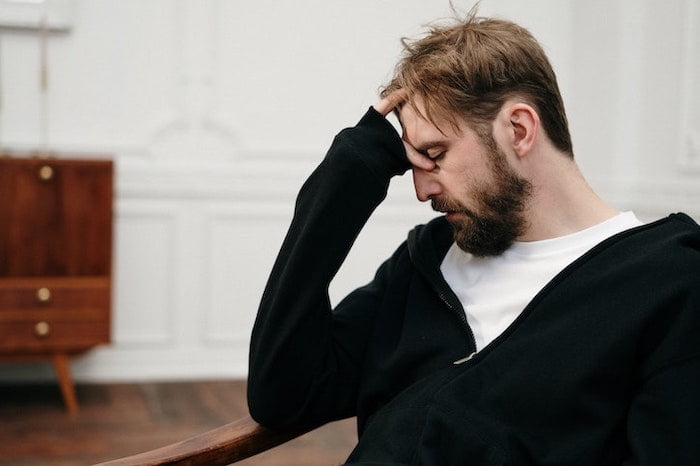 Many people who suffer from a drug and alcohol addiction also suffer from a mental health problem such as depression, post traumatic stress disorder (PTSD), bipolar disorder, borderline personality disorder, obsessive compulsive disorder (OCD) or schizophrenia or anxiety – this is called a dual diagnosis.
Dual diagnosis is a common occurrence as many people suffering from a mental health problem turn to drugs or alcohol as a coping mechanism for their particular issue.
Receiving a dual diagnosis is important for the psychological treatment that you will receive in drug and alcohol rehab in Warwickshire.
If you suffered from a mental health problem before becoming addicted to drugs and alcohol, or maybe the other way around, then the two areas may need to be approached differently.
For more information on the dual diagnosis, you should speak to your GP.
Please call our 24-hour helpline on 0800 326 5559
How Rehab Helps with Relapse Prevention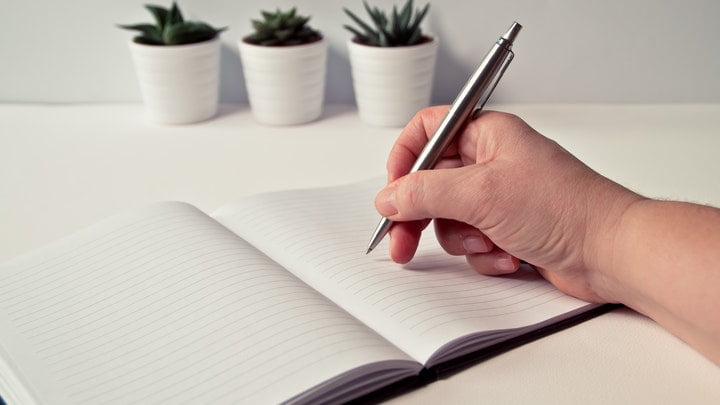 If you attend a drug and alcohol rehab in Warwickshire, then that hopefully means that you are committed to overcoming your drug and alcohol addiction. If so, rehab is not the end of that recovery journey.
Once you are discharged from rehab, you will be supported by a relapse prevention plan to decrease the likelihood of your addiction recurring.
A relapse prevention plan is a personalised plan which includes your personal triggers for substance misuse and what you can do to stop that from happening. This will include all of the methods that you learn during your time in rehab.
Please call our 24-hour helpline on 0800 326 5559
Aftercare and Support Service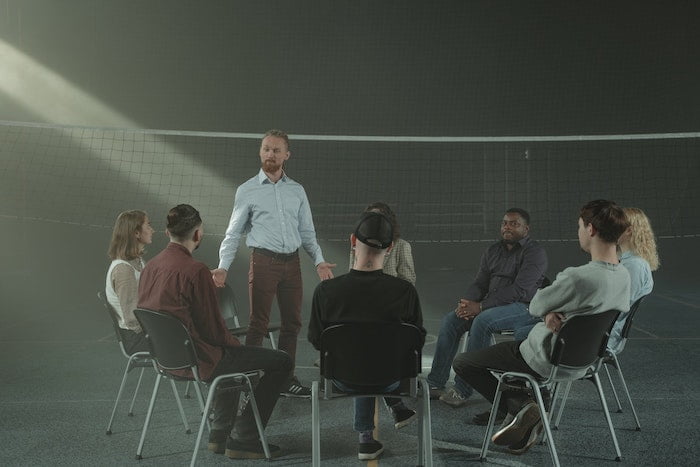 Everyone who leaves drug and alcohol rehab in Warwickshire is encouraged to join local support groups in their community.
Joining a support group will open you up to a wider community of people who are going through the same challenges as you are in their quest to overcome a drug or alcohol addiction.
Some popular aftercare and support services in Warwickshire include:
Alcoholics Anonymous and Narcotics Anonymous
Outpatient treatment
Al-Anon Family Group meetings
SMART Recovery
Home detox
You can find support for addiction on the NHS as well – from the very start of your recovery to the end.
Call us today on 0800 326 5559 to start your journey to recovery.
Get Help Today
To learn more about how we can help you recover from addiction in Warwickshire, call our expert team.
We're ready 24/7 to give you advice, support and insight into your condition and what might be your best way forwards.
Call us today on 0800 326 5559 to begin your journey towards a happy, healthy and sober life.
All our rehabs are assured by the Care Quality Commission (CQC).
Get help now across Warwickshire including Alcester, Atherstone, Bedworth, Bulkington, Claverdon, Coleshill, Dunchurch, Earlswood, Gaydon, Henley-in-Arden, Kenilworth, Kineton, Lapworth, Leamington Spa, Long Itchington, Long Marston, Nuneaton, Polesworth, Rugby, Shipston-on-Stour, Southam, Studley, Warwick, Wellesbourne, Wishaw, Wolston and more.