There is unfortunately a great deal of shame and embarrassment that surrounds addiction. Many see it as a choice when it is in fact a complex psychological disease.
It is because of this stigma that many individuals suffering from addiction feel isolated, humiliated, and that their situation is helpless.
If this sounds like you or a loved one, you don't have to feel this way.
Here at OK Rehab, we specialise in getting people who are experiencing addiction the help they sorely need, in a judgement-free space.
With our help, you could soon be placed in a drug and alcohol rehab in Barnsley, on your way to a full recovery. It just takes one call to our free helpline to get you there, so don't let the negativity surrounding addiction stop you – contact OK Rehab today.
Barnsley's Addiction Profile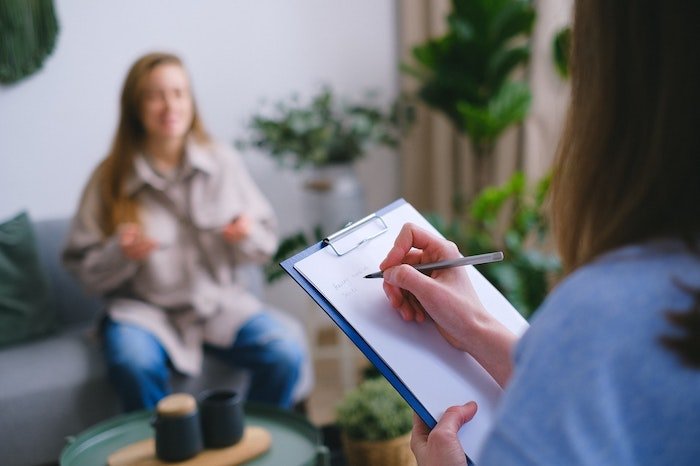 Alcohol-related admissions to Barnsley Hospital have seen a 34% rise since 2019.
This has cost the NHS more than 10 million pounds in mainly alcohol-induced cardiovascular and liver diseases, along with alcohol poisoning.
There are over 3,500 residents in the town who are alcohol dependent, which has been on a steady increase since 2010.
In a council report, it was noted that Barnsley is on the rise for drug and alcohol misuse. The use of illegal substances has presented significant challenges to the community.
Drug-related deaths are at their highest level. Numbers have more than quadrupled since 2019.
Misuse accounts for 82% of these deaths, and men had double the drug-related deaths than women do.
To learn more about the help available in Barnsley, call our team today on 0800 326 5559
Signs Of Addiction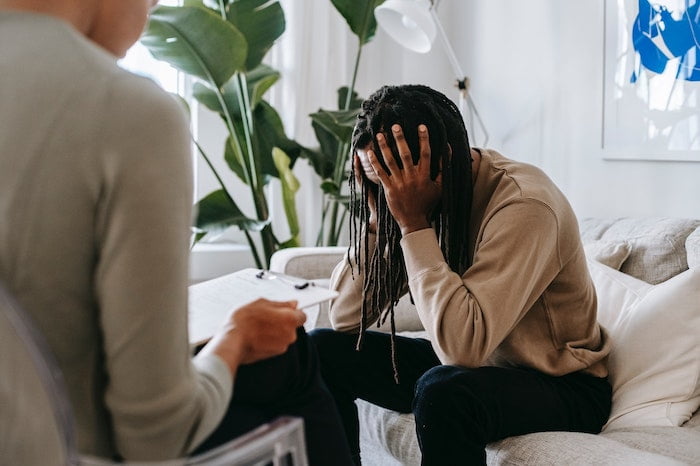 Addiction is more common than people think, but there is plenty of help available. Before discussing help, it is crucial to discuss the signs of addiction and the steps that can be taken pre-rehab.
It is also important to break the barriers and stigma related to addiction and use it as an aid to get people the help they so desperately need.
Addiction is formerly defined as lacking control, specifically over "doing, taking or using something to the point where it could be harmful to you". This can range from gambling and drugs to alcohol and smoking.
The reason a user becomes addicted is due to the effects and withdrawal symptoms of substances. The effect of euphoria is a positive one at the time of administration, and your body becomes accustomed to this feeling.
Once your tolerance for the drug or alcohol increases, you will need more of the substance more often to experience the same feeling. If you don't, you are likely to experience withdrawal symptoms, and this is a key sign of addiction.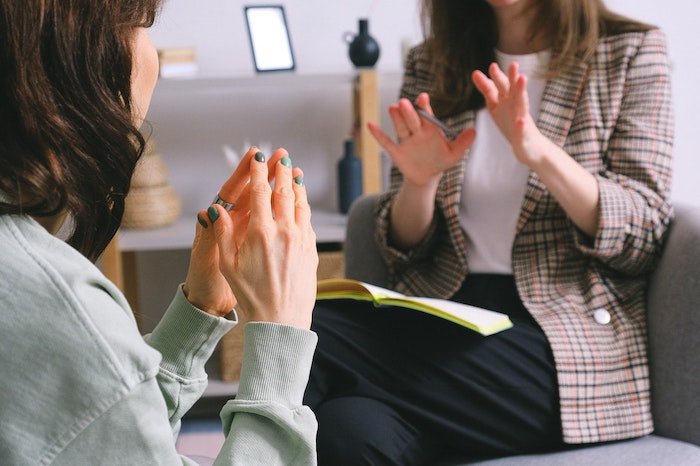 There is a screening process to assess whether you may be addicted to substances, called the CAGE questionnaire.
Have you ever felt you should cut down on your drinking?
Have people annoyed you by criticizing your drinking?
Have you ever felt bad or guilty about your drinking?
Have you ever had a drink first thing in the morning to steady your nerves or to get rid of a hangover (eye-opener)?
CAGE Questions Adapted to Include Drug Use (CAGE-AID):
Have you ever felt you ought to cut down on your drinking or drug use?
Have people annoyed you by criticizing your drinking or drug use?
Have you felt bad or guilty about your drinking or drug use?
Have you ever had a drink or used drugs first thing in the morning to steady your nerves or to get rid of a hangover (eye-opener)?
These questions are scored on a yes or no basis. Anyone answering yes to two or more questions is likely suffering from addiction and should seek medical support.
Because of the way it impacts the mind and its ability to completely take over a life, addiction is considered a disease. The origins are known to be genetic and environmental, as stated by the disease model of addiction.
This is part of an effort to eradicate the overwhelming negative stigma surrounding addiction, along with expanding public knowledge of both education on rehabilitation and intervention.
To find out more about diagnosing addiction in Barnsley, call us on 0800 326 5559
First Steps: Intervention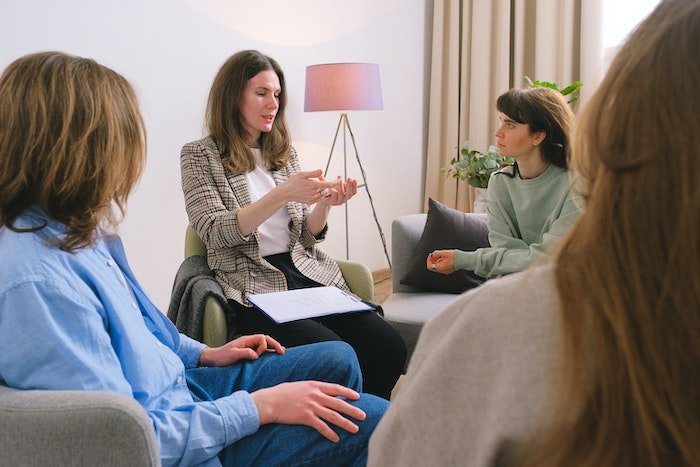 The first step in getting someone the help they need is getting them to agree that they need help for their problem. This recognition may be one of the hardest steps, but it is also crucial for the whole rehabilitation process.
Interventions offer the opportunity for the user to accept help from loved ones as the first step in recovery. Drug and alcohol problems don't just affect the user, but their friends and family too.
Interventions are a type of motivation, normally taking place in the safety and comfort of the user's own home or a place they feel comfortable. It is more than common for addicts to deny they use or they won't accept the fact they need help
They may even blame loved ones for their own circumstances and high-risk behaviour.
We are here to break the misconception that users must be at a breaking point to be able to get help. This is not the case.
The faster intervention is had, the more likely you are to prevent their use from worsening. Interventions are proven to be effective in helping the user communicate with loved ones and family, and eventually agree to treatment before the irreversible damage is done.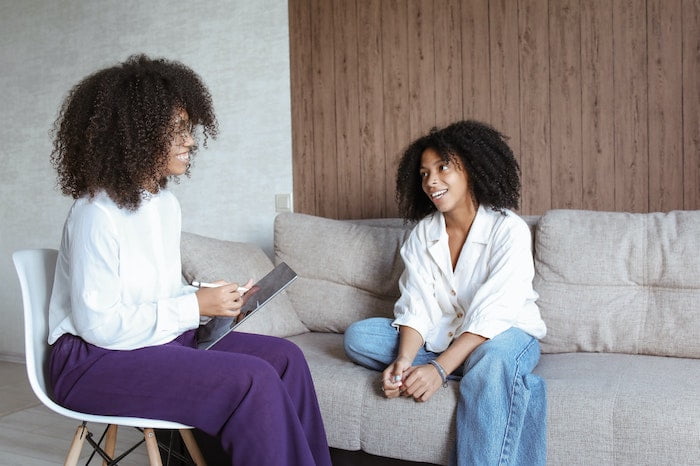 Community Reinforcement and Family Training (CRAFT) aids families and loved ones with substance abuse disorders. This is the modernised method of intervention – instead of a sit-down conversation, CRAFT reinforces positive behaviour such as proving control. This not only gets a grip on addiction but helps with mental health and overall happiness and well-being.
The CRAFT method is an adapted version of the CRA, the Community Reinforcement Approach. This approach facilitated the idea that an individual's socio-political environment and immediate community can be the direct catalyst in their substance abuse.
This is why it was believed that a person's family and community can help aid change in a user's behaviour. This now involves family, hence the CRAFT method.
The CRAFT method is less confrontational than generic intervention, removing the possibility of provoked anger and emotion. This respectful reinforcement is positive, recognising when the user doesn't engage in risky or negative behaviour. This involves removing these positive interactions when the user engages in:
Anti-social behaviour
Using
A lack of communication
Lies or deflects conversations
For guidance and assistance conducting an intervention in Barnsley, call us today on 0800 326 5559
Rehabilitation: Cost And Insurance Policy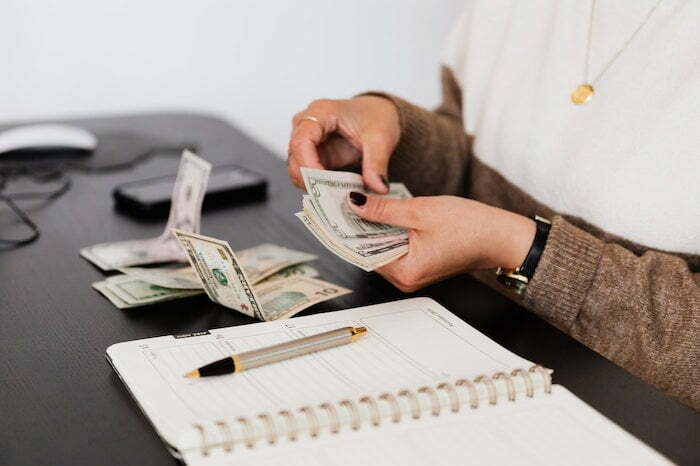 The contemporary conception of rehabilitation appears to originate from celebrities in the limelight. They tend to get luxury private rehab that costs significantly more than usual rehab centres.
There are treatment options for any budget boundary and need, from free on the NHS to expensive private clinics.
Rehabilitation has two main categories.
Outpatient: the user will continue to live in their usual environment, but will attend regular sessions each week with therapists and groups.
Inpatient: the user will move into the rehabilitation facility for a set period of time, following a set routine with strict treatment plans and therapy sessions.
Whether you are more suited to inpatient or outpatient will depend on your addiction and how bad your dependence is. If you need a lot of help, you might be better suited to a strict regime involved in inpatient treatment.
This is usually private and more expensive, but many clinics have flexible funding options. Inpatient treatment can last around 28 days on average, and the longer you stay the more expensive it can become. The price can range to around £1,000 a week for inpatients, depending on where you go, so do your research.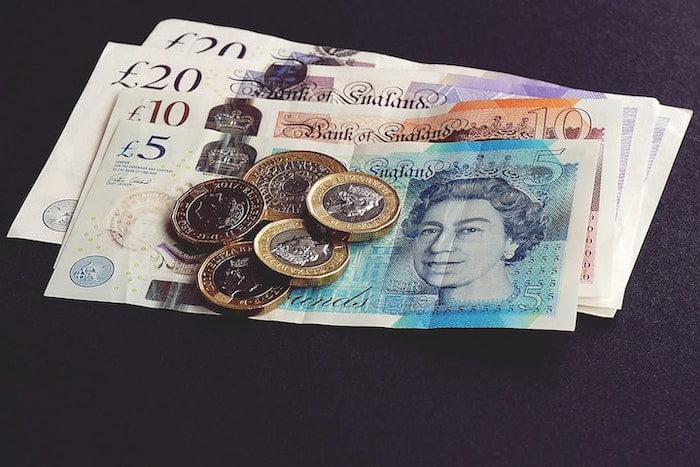 Inpatient treatment is quite difficult to receive from the NHS, but the NHS will offer many other forms of rehabilitation and support. You will be required to try these before they offer residential facilities, and most individuals find that outpatient programmes have usually been enough to get them on the road to sobriety.
If you are after inpatient rehabilitation, you will be asked to pay for your stay most of the time. This can be off-putting, but most users could have paid for their stay if they had stopped spending money on substances a while ago. Not only this, but addiction costs more than money – it costs the user relationships and precious years of their life.
For help and advice regarding paying for rehab in Barnsley, call us today on 0800 326 5559
Drug And Alcohol Rehab In Barnsley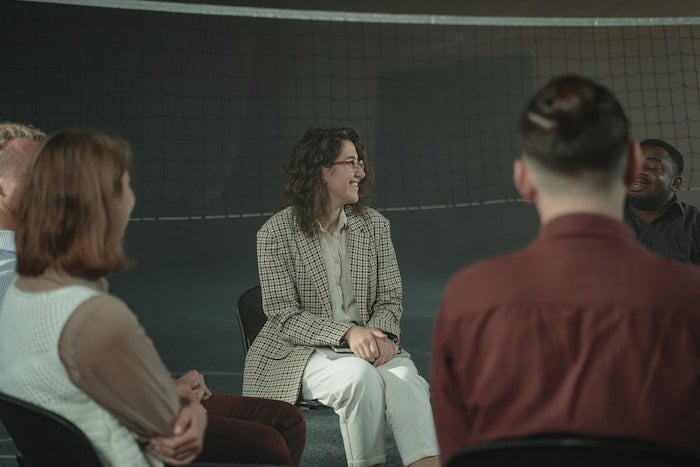 We have a vast network of rehabilitation centres in all corners of the UK, meaning there is a very high chance that one of these facilities will be perfect for you. Our job is to help narrow down and find that perfect rehab, whether that be in Barnsley or further afield.
All the rehabs that we recommend are registered with the CQC (Care Quality Commission). This means that you will not be referred to a rehab clinic that does not offer a high standard of care. We only work with the best of the best when it comes to our clinics, and we maintain this by rating each one based on patient feedback and the annual report made by the CQC.
The majority of our network of clinics across the country offer residential rehab, which is the treatment option that we recommend to our patients the most often.
This is because residential rehab offers many more benefits than outpatient treatment or an at-home option.
All care and treatment you receive will be under one roof, and you have constant support from our team of medical staff and therapists if you should need it. You are able to safely undergo detox and be prescribed medication on-site, and you are removed from any possible triggers of your home environment.
An advantage to staying local for residential rehab is the transition from your home life to rehab – and back – will be much smoother, and you will be able to heal in a place you are familiar with, but one that is still detached from the stresses of day to day life that could lead you to use drugs or alcohol once more.
For more advice about alcohol rehab in Barnsley, call us on 0800 326 5559
Detox In Barnsley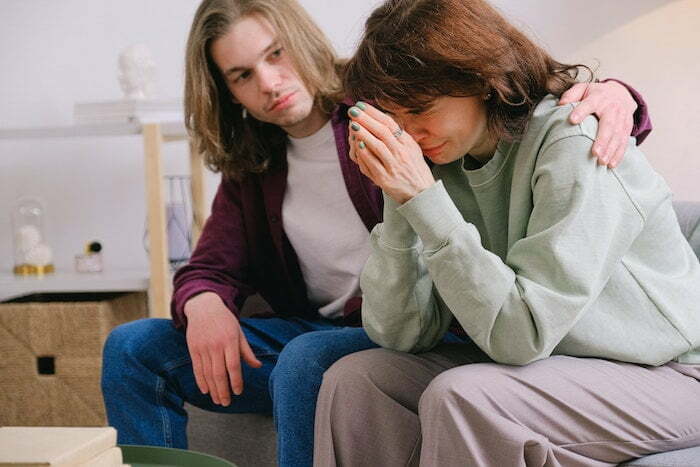 In Barnsley, there are many routes for recovering from alcohol addiction. One essential step in every journey is the detoxification process.
Alcohol withdrawal is a continuous concern, with both psychological and physical effects, going cold turkey doesn't work for everyone.
Brain chemistry is changed during the addiction process and dealing with a sudden imbalance can prove fatal.
Librium-based detox is a way to make alcohol detox both safer and easier. Also known as chlordiazepoxide, Librium has a sedative effect on the user in recovery.
Librium dampens the main symptoms of anxiety and depression, helping regulate the communication between neurotransmitters that have previously been altered. This regulation in brain activity can help you back on track. However, like many medication prescriptions, Librium is also addictive, so it must be taken under careful direction.
Librium is taken gradually over a 10-day period, reducing the risks of depression, anxiety and seizures.
There is no detoxing for cocaine or cannabis, as they are not physically addictive. Heroin on the other hand is a strong opioid, so is very addictive both physically and mentally. The best intervention for strong drugs such as these is an intense detox, followed by therapy.
To find out more about recovering from addiction in Barnsley, call our team on 0800 326 5559
Therapy On Offer In Barnsley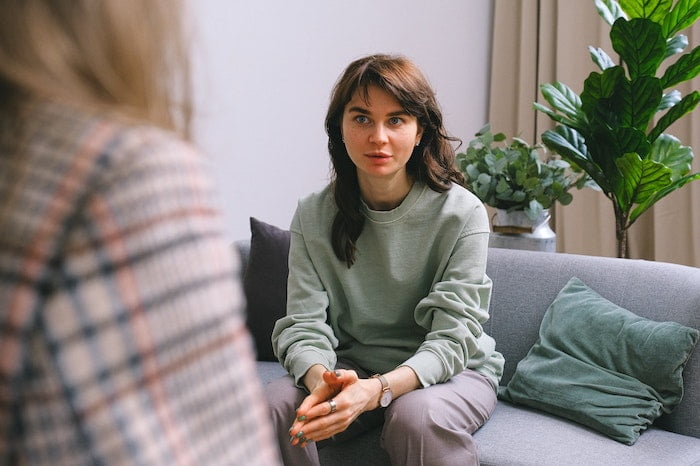 There are many different types of alcohol and drug rehabilitation programmes in Barnsley. Each of these therapies is proven to be helpful and effective for a wide range of addiction sufferers.
We admitted we were powerless over alcohol — that our lives had become unmanageable.
Came to believe that a Power greater than ourselves could restore us to sanity.
Made a decision to turn our will and our lives over to the care of God as we understood Him.
Made a searching and fearless moral inventory of ourselves.
Admitted to God, to ourselves, and to another human being the exact nature of our wrongs.
Were entirely ready to have God remove all these defects of character.
Humbly asked Him to remove our shortcomings.
Made a list of all persons we had harmed, and became willing to make amends to them all.
Made direct amends to such people wherever possible, except when to do so would injure them or others.
Continued to take personal inventory and when we were wrong promptly admitted it.
Sought through prayer and meditation to improve our conscious contact with God as we understood Him, praying only for knowledge of His will for us and the power to carry that out.
Having had a spiritual awakening as the result of these Steps, we tried to carry this message to alcoholics and practice these principles in all our affairs.
Not every type of therapy works for everyone; all users don't fall under the same diagnosis umbrella. The more research you do in these areas, the more understanding you will have and the better your chances of a successful recovery.
For more advice and guidance on the various rehab services in Barnsley, call our team on 0800 326 5559
Relapse Prevention And Aftercare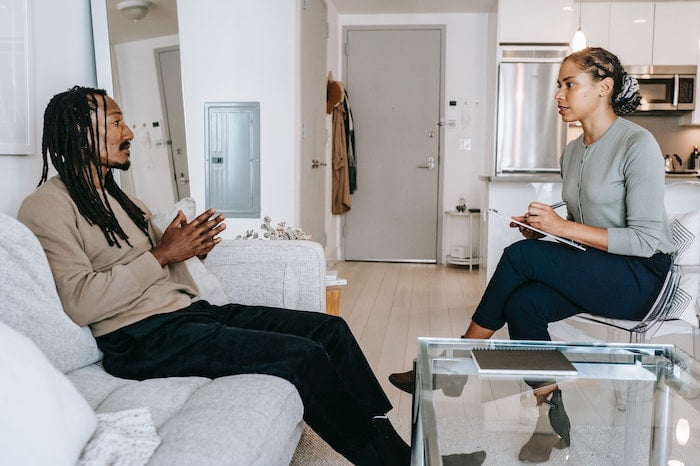 Once rehab is completed, are you on your own? Absolutely not. Addiction and rehabilitation is a process, one with a lifetime of support after you complete rehab and therapy.
The three P's of recovery are :
Perseverance
Patience
Positivity
Not all aftercare is the same, as it will be tailored to your specific needs and it will depend on how you respond to rehab treatment. For example, you can join community groups such as Alcoholics Anonymous and Narcotics Anonymous or any other community meeting that provides support.
SMART Recovery is a charity that provides online training programmes. These programmes concern self-empowerment, helping individuals abstain from addictive behaviour and develop sustainable recovery.
There are now over 3000 weekly meetings for SMART recovery, proving to be successful and empowering to those in recovery.
There are many systems and programmes available in-person and online that can help you and prevent the risk of relapse into drug use. These systems are here to help you, and not to judge you.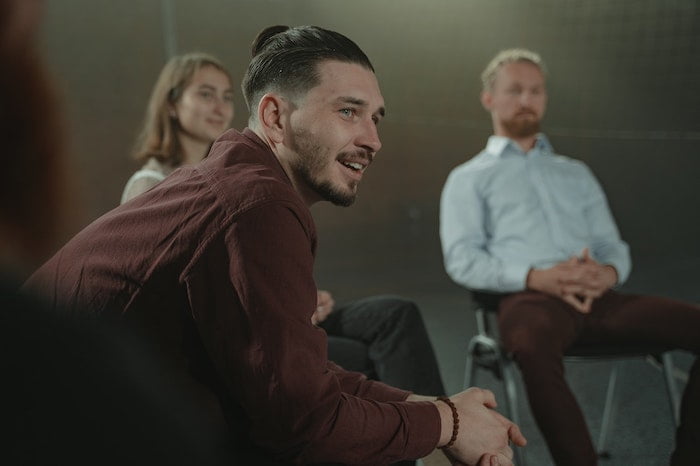 Sobriety is not easy, you will not be able to be sober in a day. The road to recovery takes patience, positivity, perseverance and plenty of time. Sobriety is something that will take constant effort and maintenance, which is why aftercare and support groups are so crucial. The first steps of sobriety will take a significant amount of physical energy, and these last steps will take your mental energy.
Learning coping skills and methods to maintain positivity are the final steps, so start your journey today by reaching out to us.
Call our team on 0800 326 5559 to begin your recovery now
Getting Help Today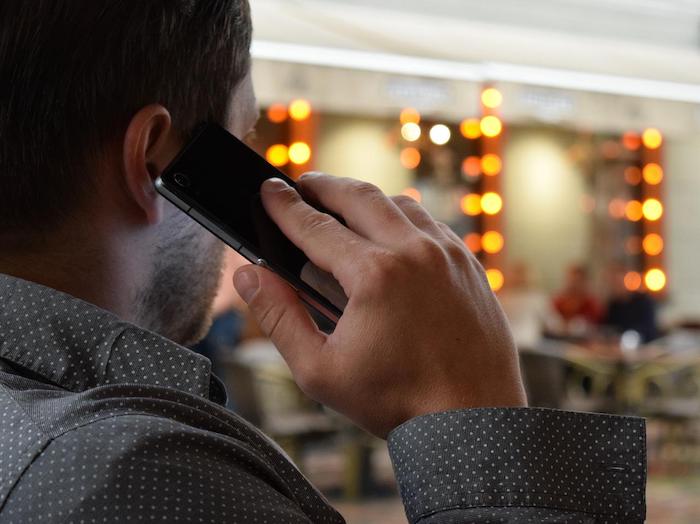 It can be a difficult step to admit that you need help for addiction, and it can be even more daunting to reach out for it.
Our expert call handlers are here to help you, with no judgment and no presumptions.
We will be able to answer any of your questions or concerns about the rehab process in Barnsley, from admission to returning home.
Contact us today on 0800 326 5559 and begin your journey towards a healthier, addiction-free life