Are you looking for a confidential service to help you overcome your drug or alcohol addiction? If so, you have come to the right place.
At OK Rehab we provide a reliable and professional service that can help you seek rehab for your addiction in the Bedford area.
We understand addictions and want to help you step into a positive future.
We firmly believe that health services should be accessible to everyone and addiction treatment is no exception to this. We aim to help people struggling with addiction find the most suitable treatment.
Once this is achieved, they can begin to look forward to a hopeful life of sobriety.
We work with local clinics in Bedford that have years of expertise in this form of treatment and ask you, if you need help, to reach out today.
Call us on 0800 326 5559 and our friendly advisers can talk you through your available options
Am I Addicted To Drugs Or Alcohol?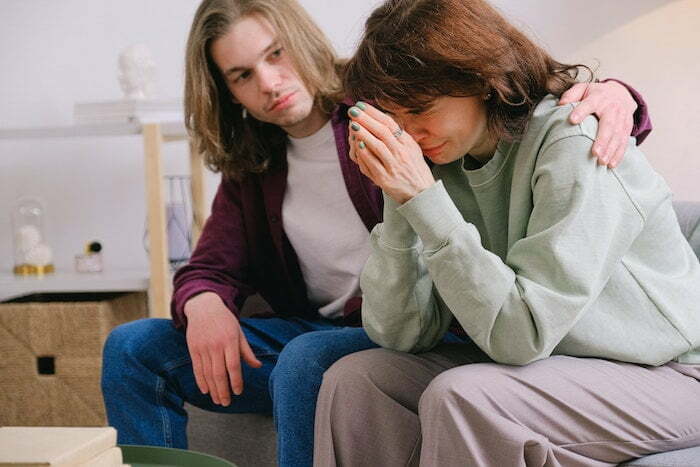 As family and friends on the outside, it might be obvious to you when someone is experiencing addiction to drugs or alcohol. However, compassion and patience as necessary, as recognising one's own addiction to drugs or alcohol can be more complicated than it seems.
An admission or acknowledgement of drug or alcohol addiction can open the door to intense and overwhelming feelings of guilt, shame, and desperation.
Therefore, ignoring those feelings and the addiction itself is easier for some people.
This isn't helped by society's image of people with drug or alcohol addiction as lazy, violent and criminal. However, these images and stereotypes are outdated and actively harmful, and they make it harder for people with a drug or alcohol addiction to seek help.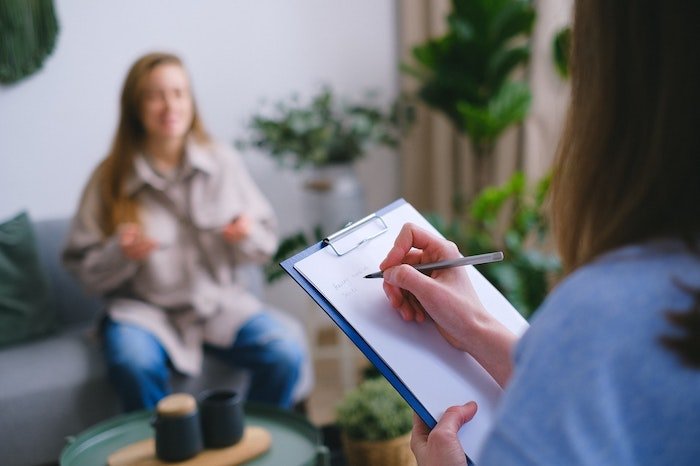 If you suspect that you might have an addiction to drugs or alcohol, or you suspect that someone close to you has an addiction to drugs or alcohol, the CAGE questionnaire can be useful.
The CAGE questionnaire was originally designed to provide an informal diagnosis of alcohol addiction, based on four simple 'yes' or 'no' questions. It has been updated to be applicable to drugs to.
If you aren't ready to seek out rehab or a formal diagnosis, the CAGE questionnaire can be a good first step.
The questionnaire's four questions are, summarised as:
Have you considered reducing your intake of drugs or alcohol?
Has your drug or alcohol use ever negatively affected people close to you?
Has your drug or alcohol use ever made you feel guilty?
Have you ever relied on drugs or alcohol to get over a hangover or start your day?
If you answer 'yes' to two or more of these questions, then the CAGE questionnaire suggests that you could be addicted to drugs or alcohol.
The CAGE questionnaire should not be used in place of a formal diagnosis, but it does provide an indication as to whether or not you have an issue with addiction.
Importantly, the CAGE questionnaire can act as an effective motivator to seek out rehab options, which can eventually have a massive positive impact on quality of life.
To learn more about diagnosing addiction in Bedford, call our team today on 0800 326 5559
Someone I Love Is Struggling With Addiction, What Can I Do?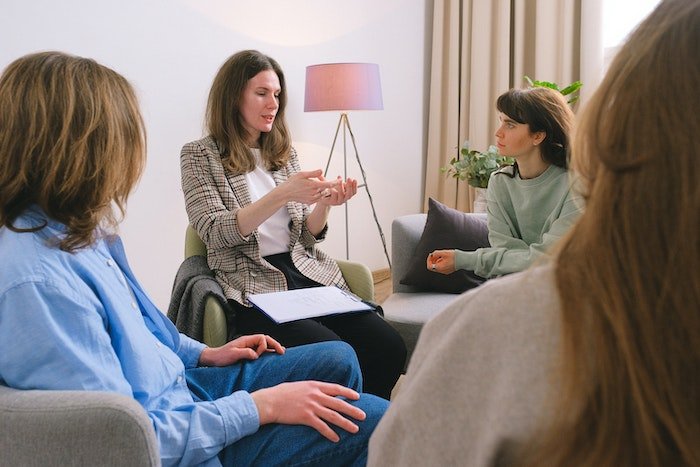 There aren't any easy ways to help someone you love seek help for their addiction. You may have attempted to help them in the past and to no avail.
If they don't want to accept help or change their behaviour, it is unlikely that anything you do can help them see the severity of their actions.
Talking to them about their addiction can be helpful and can open an honest conversation surrounding substance abuse. Try not to be judgemental and remember that addiction is a disease.
They are more likely to consider seeking help if you communicate truthfully.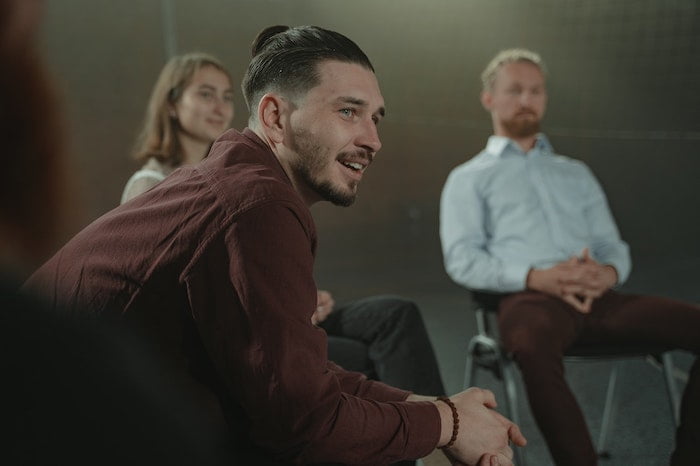 We can put you in contact with a professional interventionist who can attend your home and instigate a direct conversation about the effects their addiction has had on a wider scale, including the lives of their loved ones.
It is also important not to neglect your own thoughts and feelings. Many people caring for addicted family members or friends often forget to look after themselves.
We know addiction has effects on a person's wider support network, so it is important to take time for yourself and seek professional help if you feel you need it.
Do not blame yourself. You can't control what anybody does or how they choose to spend their time and money. All you can do is offer support and guidance when they need it. If they are ready to seek help and take responsibility for their actions, you can stand by their side.
Staging A CRAFT Intervention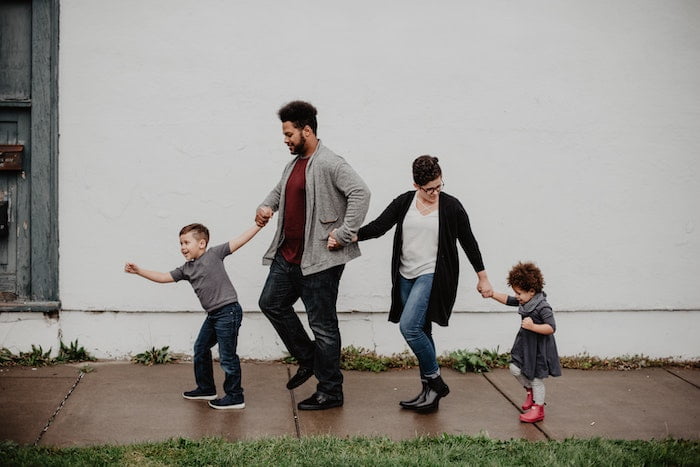 If one of your loved ones is suffering from a drug or alcohol addiction, you might have considered staging a CRAFT (Community Reinforcement And Family Training) intervention. CRAFT interventions are supported by a body of research highlighting their effectiveness.
A CRAFT intervention is an alternative to traditional intervention methods, or using a professional interventionist. The approach has two key aims:
To reward and reinforce positive behaviours
To allow the consequences of negative behaviours to play out, as long as they don't put anyone in serious danger
The aim of the CRAFT intervention is to highlight how different behaviours have different outcomes so that the person with a drug or alcohol addiction can make better choices.
Like any intervention, CRAFT interventions aren't always successful.
However, even if your CRAFT intervention doesn't lead to your loved one or friend breaking their addiction and choosing abstinence, it could motivate them to consider the benefits of drug and alcohol rehab in Bedford.
For help and guidance conducting an intervention in Bedford, call our team on 0800 326 5559
What Is Rehab And Will It Work?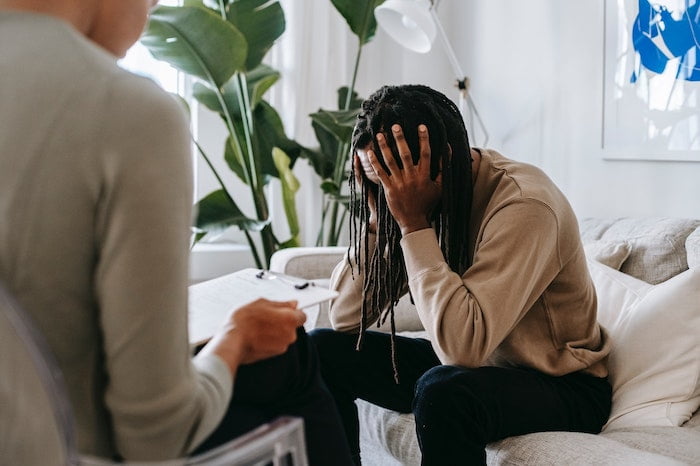 Residential rehabilitation is an alcohol or drug programme that can help you get back on track to living a happy, healthy life. Rehab allows you to overcome your addiction in a medically observed environment that can ensure your safety and well-being.
Rehabs are almost always abstinence-based and provide intense programmes of support and care.
Different programmes can be undertaken at rehab, including detoxification and therapy.
Detoxification allows you to expel any toxic substances from your body in a highly supervised environment. This can be particularly helpful if you have a severe addiction to substances such as opioids.
Detoxing in a residential facility allows you access to 24/7 care from medical staff who can provide medication if it is needed. This level of care also allows you to cope with withdrawal symptoms that can be very unpleasant. In some instances, at-home detoxing will be advised but this can delay your progress if not managed correctly.
Undergoing this form of treatment at a clinic can give you the best chances of recovery.
After detoxification is complete you will be able to attend therapy sessions. Many clinics combine both traditional and holistic forms to ensure their patients can experience the highest quality of care.
Forms of therapy include:
Acupuncture
Massage therapy
Meditation and yoga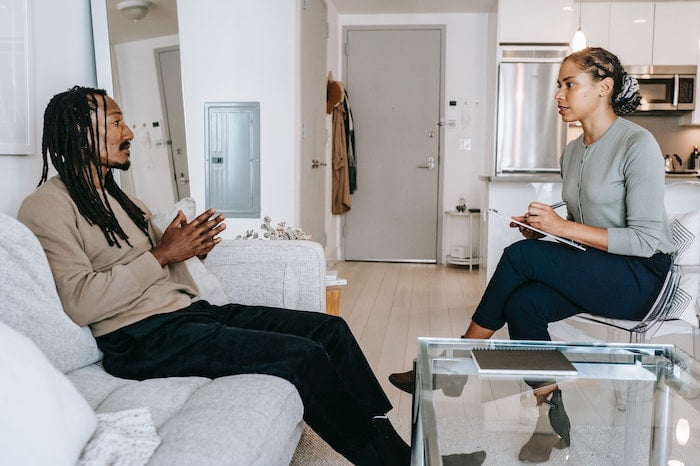 Therapy is a great way for you to work through your thoughts and feelings in a safe environment. It is also important to remember that each individual is different and therefore requires a specific treatment plan catered to their needs.
By the time you have completed treatment, you will be equipped with the necessary skills and knowledge to go forth and begin a new life.
If you are committed to rehab, it will work. This commitment is a key factor and can decide whether or not you complete treatment.
Rehab isn't easy but you will be supported and guided during the duration of treatment and after too. It can be one of the best decisions you make during your lifetime and can help pave the way towards a brighter future free from substance abuse.
Call us on 0800 326 5559 and our friendly advisers can talk you through your available options
Inpatient And Outpatient Treatment At Rehab In Bedford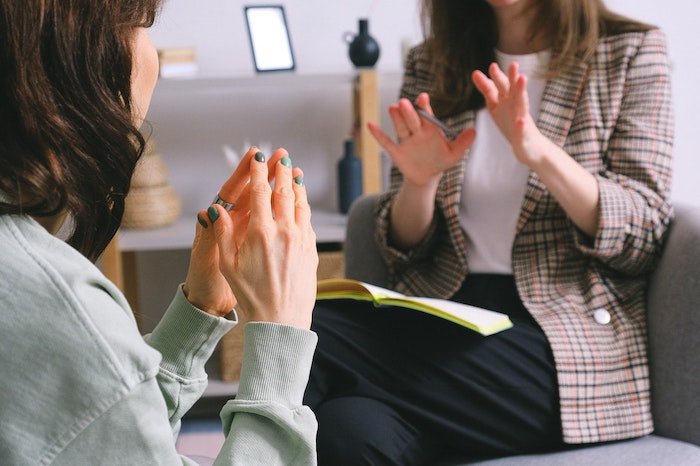 Inpatient treatment is a form of rehab where you stay in the rehab clinic accommodation for the entire duration of the treatment, whether that's one week or a month.
Inpatient treatments have multiple benefits, but they might not work for everyone.
Firstly, inpatient treatment at a private rehab clinic will remove you from any negative environments that might encourage drug or alcohol use.
Secondly, you will be supported by trained professionals through all the challenges that come with rehab treatment. This includes the management of withdrawal symptoms, and professionals will be on hand 24/7 to ensure your well-being.
Finally, inpatient treatment will allow you to focus solely on your treatment. You aren't surrounded by distractions or bad influences, and you can dedicate yourself to regaining control over your behaviour.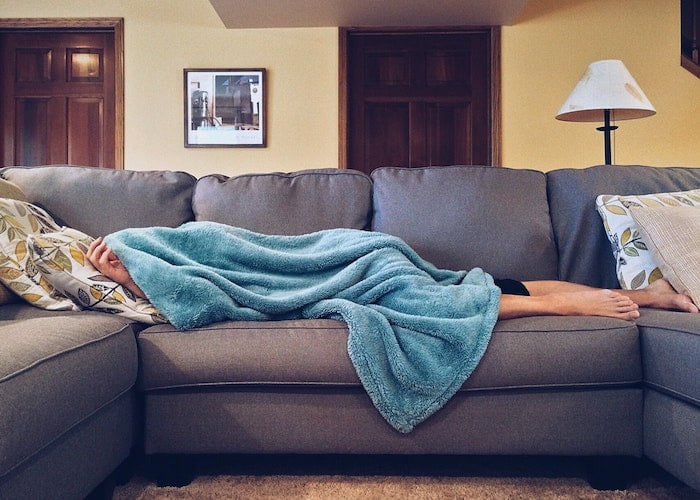 Outpatient treatment is focused on supporting you in a different way.
During outpatient treatment, you do not stay at rehab clinic accommodation. You only attend rehab for your designated sessions, though you are still receiving treatment.
Treatment could also take place online, where you can attend one-to-one or group therapy sessions.
This doesn't have the benefits of inpatient treatment, but does have some upsides.
It is a cheaper option than inpatient treatment, and it is also easier to integrate this form of treatment into your life. For example, if you have people who are dependent on you, this can be a valuable option.
For advice about deciding between inpatient and outpatient treatment, call our team on 0800 326 5559
How Long Does Rehab Last?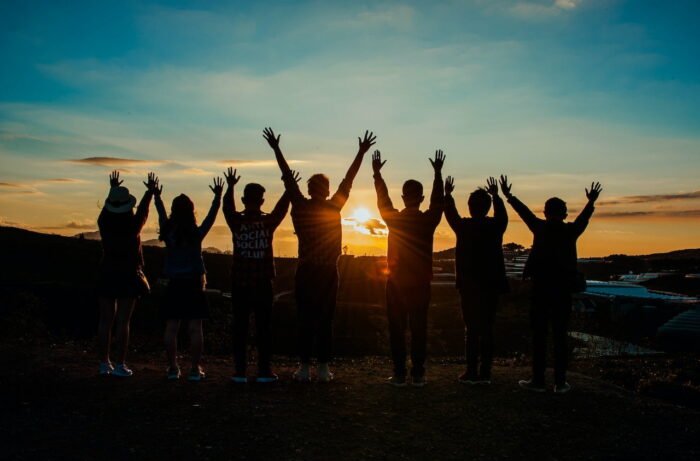 There is no set time for how long rehab treatment will last, as it will greatly depend on the severity of your addiction to drugs or alcohol.
Rather than focusing specifically on the duration of rehab, it can be useful to think about the process with flexibility, understanding that it can last for as long as it needs to.
Some treatments have a minimum time period, like an alcohol detox which lasts for a minimum of seven days (and up ten if you're being treated with a Librium-based detox).
It is most commonly recommended that more time is spent in rehab than the initial detox period or seven days, however, so that you can take the necessary time to recuperate and access therapy while in a safe and positive environment.
For the best chance of success, with a detox, therapy, and aftercare plan, at least 28 days is generally recommended.
Call us on 0800 326 5559 for a more accurate estimation of how long your stay in rehab will last
What Is The Cost Of Drug And Alcohol Rehab In Bedford?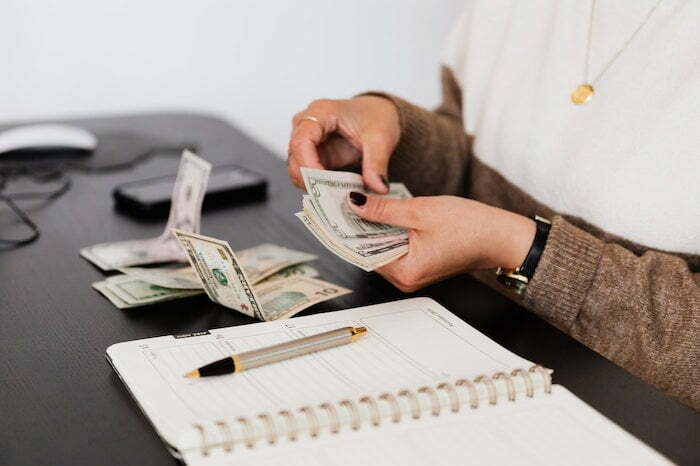 Prices for drug and alcohol rehab in the Bedford area vary depending on the clinic.
You will have the option to access luxury rehab clinics, mid-range clinics and more basic clinics.
The average cost for a month-long stay in a rehab clinic in the UK is around £14,000. Luxury centres can cost up to £40,000 for the same duration, while cheaper options can be found for closer to £1,500 a week.
Often flexible funding options can be available to help cover the cost of the treatment, and the benefit of paying for a private clinic is that you will be able to access the treatment almost immediately.
For advice on paying for rehab, call our team on 0800 326 5559
Does Health Insurance Cover Rehab For Drug Or Alcohol Addiction?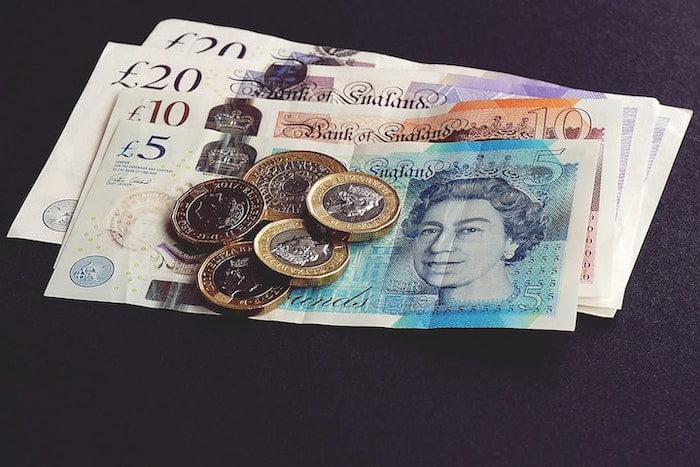 Some healthcare insurance plans cover rehab treatment for drug and alcohol addiction.
If your employer provides you with health insurance, you might be able to use it to cover drug and alcohol addiction.
However, you will have to inform your employer that you intend to use the healthcare insurance to cover rehab treatment, which can be a hard conversation.
If you have taken out personal private healthcare insurance, rehab treatment for drug or alcohol addiction might be covered but it will depend on your plan. To check, you can speak to your insurer.
You should also be aware that using your healthcare insurance to cover rehab treatment for drug and alcohol addiction could raise the costs of your insurance plan in the future.
If you're in any doubt or want to learn more about how your insurance options relate to rehab treatment for drug and alcohol addiction, check with your insurer.
For guidance on using insurance to cover rehab, call us on0800 326 5559
Is Drug And Alcohol Rehab On The NHS?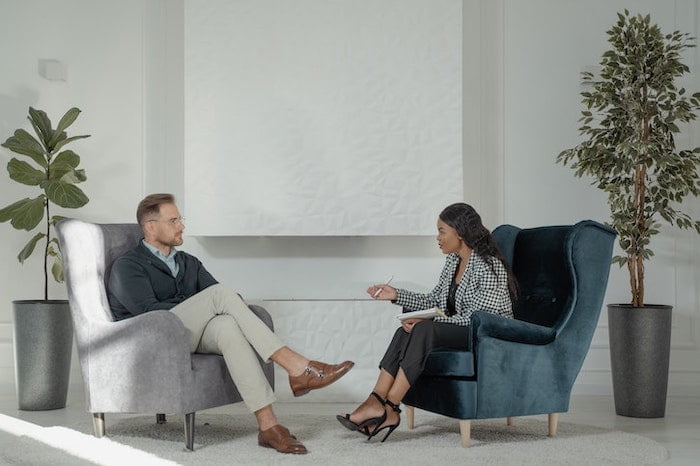 The majority of the UK uses the free healthcare provided by the NHS. The NHS does provide rehab treatment for drug and alcohol addiction, however the process to access it isn't the same as other healthcare.
Funding for rehab treatment for drug and alcohol addiction is controlled by local authorities and is tightly ring-fenced. This means that to access the funding, you have to submit an application.
This application sometimes has to be supported by a statutory body, and the whole process can be challenging and time-consuming.
From the point of application to the final stage when the outcome is received, it can take months. When the application has been processed there is a significant chance that it will have been rejected.
This would mean that the months spent completing the application for funding, and waiting for it to be processed, would go unrewarded.
Rejection can be a heavy blow for someone who is waiting for rehab treatment for drug and alcohol addiction. It is recommended that you explore other options, such as private clinics, alongside applying for NHS funding as the need for rehab treatment can often be urgent.
Some of the most prominent NHS or free addiction treatment services in Bedford include:
1. Path 2 Recovery
Address: 21 The Crescent, Bedford, MK40 2RT
Telephone: 0333 332 4019
Website: https://changeyourtomorrow.co.uk/#areas/elft/pages/Home
2. Aquarius
Address: 23C Carlisle Rd, Bedford MK40 4HR
Telephone: 07467 336203
Website: https://aquarius.org.uk/
3. North Bedfordshire CAHMS
Address: 5-7 Rush Ct, Bedford MK40 3JT
Telephone: 01234 893300
Website: https://www.elft.nhs.uk/camhs/where-we-work/north-bedfordshire-camhs
4. Turning Point Bedfordshire
Address: 25A Shuttleworth Rd, Elm Farm Industrial Estate, Bedford MK41 0HS
Telephone: 01234 219817
Website: https://www.turning-point.co.uk/
For more advice about accessing NHS-funded rehab, call our team on 0800 326 5559
What Is The Difference Between NHS And Private Addiction Treatment?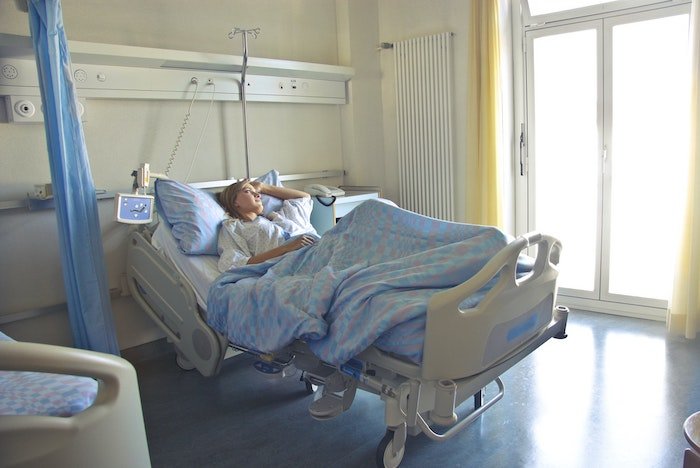 Like other private healthcare settings, private rehab clinics can offer a more personalised and tailored service, designed to fit your unique circumstances and needs.
By using a private clinic, you can also skip the long waiting lists and application process that comes with NHS rehab treatment.
You could also receive a personal therapist to work on your treatment with you, and establishing this personal relationship can be a benefit to the rehab treatment process.
Rehab treatment for drug or alcohol addiction on the NHS can be a fantastic service and is entirely free. However, the barriers to accessing the treatment, alongside the long waiting lists and the uncertainty of the process are challenging factors.
When making your decision on whether or not to use a private rehab clinic or NHS treatment, reach out to us to find out which option is most suitable for your needs.
Alcohol Rehab In Bedford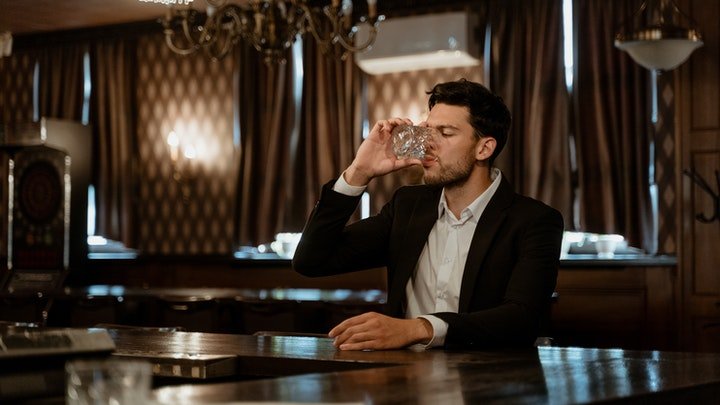 Addiction to alcohol is one of the most common forms of addiction in the UK.
Partly, this is because alcohol is such an easy substance to come into contact with. It can be found in almost every shop, home, pub, and restaurant in the UK.
Addiction to alcohol can cause serious damage to your health, so it is recommended that you seek rehab treatment for the addiction as soon as possible.
As alcohol is a physically addictive substance, the rehab treatment for alcohol will begin with detoxing. This process can be dangerous as the body adjusts to the change, and there are a large variety of withdrawal symptoms that can occur.
Withdrawal symptoms can include a mix of physical and psychological responses such as:
Vomiting
Insomnia
Depression
Seizures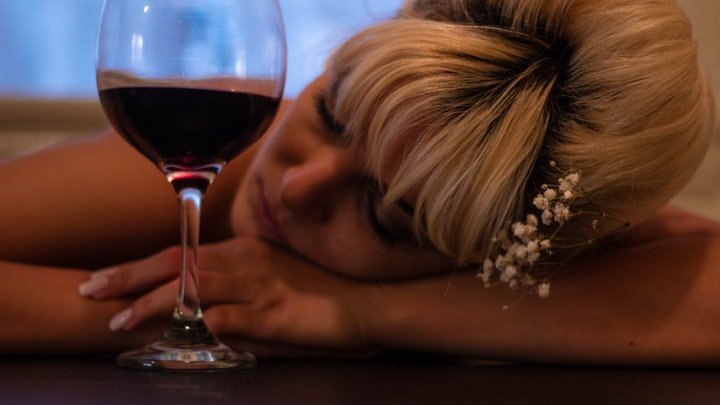 Seizures are the most serious of the withdrawal symptoms, and if they aren't managed correctly with support, they can cause the development of delirium tremens.
Delirium tremens can be fatal, but rehab treatment will aim to prevent the seizures that can lead to this by using a Librium-based detox treatment. This will help to limit seizures, and therefore most of the severe risk connected to alcohol detox.
The Librium-based detox treatment will last for ten days, before the next stage of rehab treatment can begin: therapy.
Therapy can take many forms, with CBT and DBT being some of the most common and effective.
The aim of the therapy is to understand the root cause of the addiction, and the circumstances that led to it. By understanding this, the therapy will help you to instigate behavioural change which will mean you can avoid repeating negative decisions in the future.
To find out how rehab in Bedford can help you overcome alcohol addiction, call our team on 0800 326 5559
Heroin Rehab In Bedford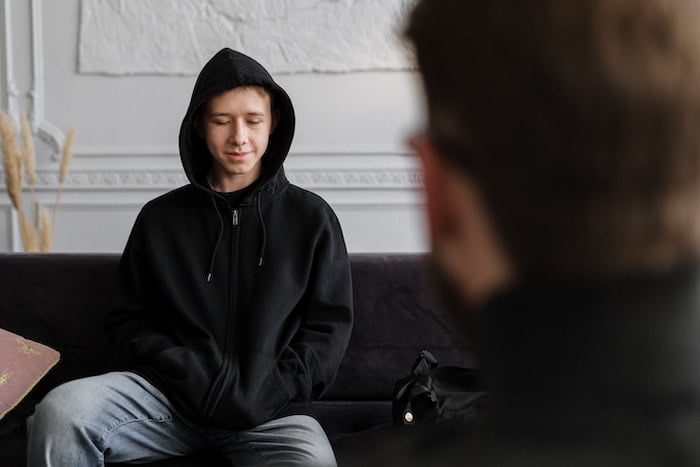 Heroin is another physically addictive drug. It is vital that anyone addicted to heroin seeks out rehab treatment, as the drug can be dangerous and accidental overdoses regularly lead to fatalities.
Heroin is both physically and psychologically addictive, so it is necessary to complete detox before beginning the next stages of rehab treatment.
The detox will remove all heroin from the body, and this process can take over a week.
Heroin withdrawal symptoms will typically begin soon after you've stopped taking the drug and can take the form of physical discomfort and feelings of nausea. You will be supported by professionals to manage these symptoms, which will pass around the one-week mark.
Following on from the detox, it is recommended that you take time to recover and access the various therapies available to you. Using therapies like CBT will provide a more holistic treatment experience and makes the possibility of long-term abstinence more likely.
To find out how rehab in Bedford can help you overcome heroin addiction, call our team on 0800 326 5559
Cannabis Rehab In Bedford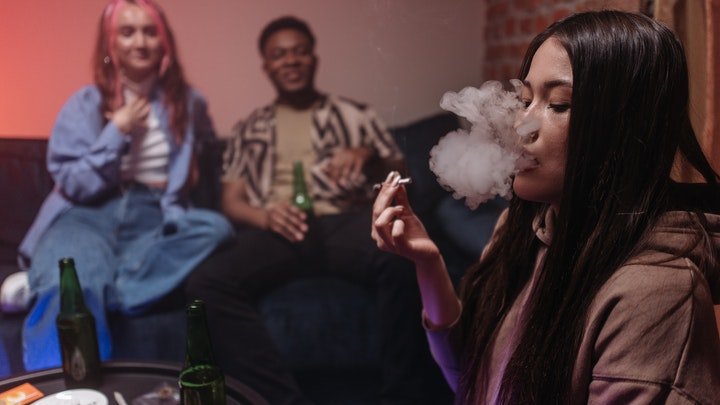 Cannabis is legal in many countries, but is currently illegal in the UK and categorised as an illicit substance. It is the most commonly used illegal drug in the UK, and up to 10% of regular users risk becoming addicted to it.
Cannabis addiction can have a detrimental impact on your life, and the lives of the people close to you as it's linked with a loss of motivation and changes in mood and behaviour. It can lead to academic underperformance and issues in your career and social life.
Unfortunately, it is also linked with the development of mental illness and the onset of suicidal thoughts.
For these reasons, it is important that you seek professional help if you are addicted to cannabis.
As cannabis is not a physically addictive drug detox isn't necessary, so instead rehab treatment will focus on talking therapies.
These therapies will aim to instigate a change in outlook and behaviour and will examine the reasons behind the initial cannabis addiction.
To find out how rehab in Bedford can help you overcome cannabis addiction, call our team on 0800 326 5559
Cocaine Rehab In Bedford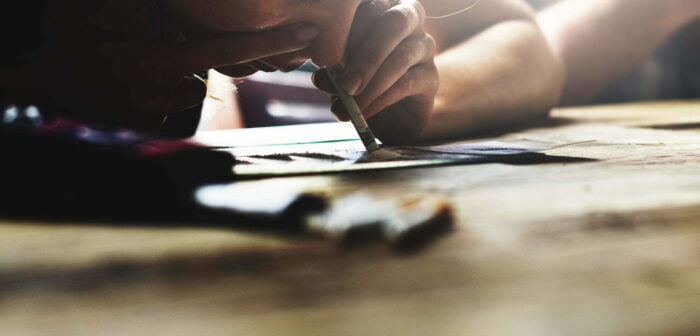 Like cannabis, cocaine isn't physically addictive. It is highly psychologically addictive, however, and you can become addicted to the drug as early as the first use.
The withdrawal symptoms of cocaine can see changes in your mood and bouts of depression alongside intense cravings.
For this reason, it is recommended that you complete you rehab treatment in an inpatient setting so that you can keep yourself away from the use of the drug.
Like with other drugs, the rehab treatment will be most effective if a focus can be directed towards talking therapies, to ensure that behavioural changes can be made when progressing out of rehab.
To find out how rehab in Bedford can help you overcome cocaine addiction, call our team on 0800 326 5559
What Is Dual Diagnosis?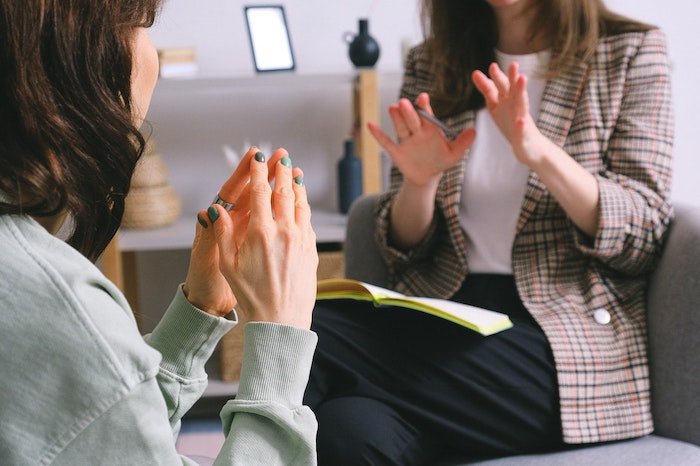 Dual diagnosis is when rehab treatment seeks to explore whether or not you have any underlying, undiagnosed mental illnesses or mental health conditions alongside your addiction.
The presence of an unacknowledged mental illness can complicate rehab treatment as it can be hard to establish the causes of the addiction and whether it is linked to any other factors.
Therefore, dual diagnosis treatment will explicitly consider whether you have any undiagnosed conditions such as schizophrenia, anxiety, depression or bipolar disorder.
This will help with the therapies, as the symptoms of the mental illness can be separated from the symptoms and causes of the addiction.
It also means that, if you do have an unacknowledged mental illness, you can receive treatment for that too. This can make abstinence easier post-rehab, and change your understanding of why you used alcohol or drugs in the past.
Many organisations across the UK offer free mental health support, whether you are also suffering from addiction or not.
Some of the most useful include Mind UK, Young Minds, Rethink Mental Illness, Samaritans and Papyrus.
To learn more about mental health support at rehab in Bedford, call our team on 0800 326 5559
What Is A Relapse Prevention Plan?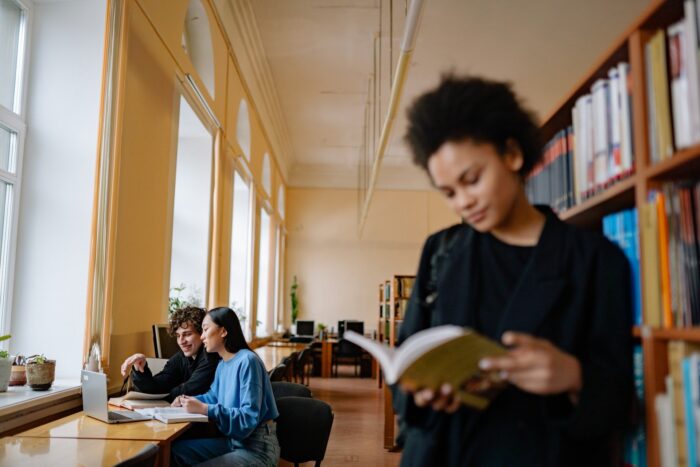 A relapse prevention plan is a strategy, uniquely designed for you, that will help you to maintain your sobriety and abstinence once your duration in drug and alcohol rehab in Bedford is over.
It will help you to identify and avoid triggers, a will also help you to create alternative coping mechanisms to drug and alcohol consumption.
Triggers are events, places, people or memories that can cause stress, and which turn you to using drugs or alcohol.
For example, a trigger might be the occurrence of a specific bad memory. Previously you may have used drugs or alcohol to deal with the trigger, but with the help of your relapse prevention plan, you will be able to recognise when a trigger is coming and will either be able to avoid it or deal with it in a different way.
The relapse prevention plan will also help you to come up with a strategy for when or if a relapse does occur.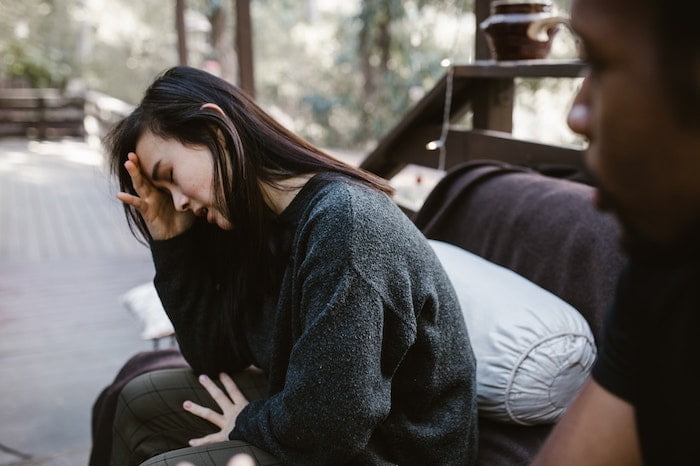 Small relapses are a common part of the recovery journey, and what's important is the ability to rebound from them and get back on track, rather than dwelling on the relapse and allowing it to knock your recovery off course.
Every relapse prevention plan is unique, and yours will be tailored specifically to meet your needs and circumstances, taking your own history into account.
A strong relapse prevention plan is always being tweaked based on what is and isn't working. Learning from others' experiences will help you adjust your relapse prevention plan to make sure it is as strong as it can be.
To learn more about relapse prevention in Bedford, call us today on 0800 326 5559
How Can I Remain Abstinent After Treatment?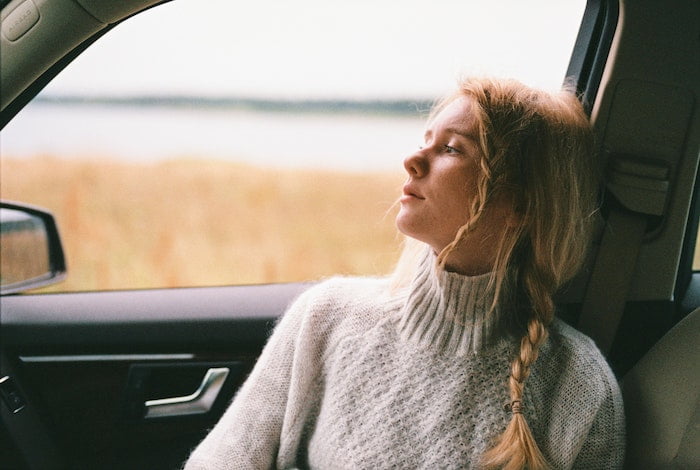 Abstinence is the last stage of the recovery process and involves the commitment and maintenance of sobriety once rehab has concluded.
Abstinence is a daily task, but you can succeed if you are in the right frame of mind.
Whilst maintaining sobriety can feel daunting, before you leave treatment you will establish aftercare plans with support workers and counsellors to help you stay sober.
They will explain the importance of support networks and how it is vital to ensure you are receiving this care.
This could be from friends and family or through local groups such as Alcoholics Anonymous and Narcotics Anonymous.
Having friends and family to support you can be great if you need a helping hand getting to and from aftercare therapy sessions or meetings at your local clinic. They could also provide help around the house or just a listening ear.
Alternatively, local groups can help you talk about a shared problem with someone in recovery.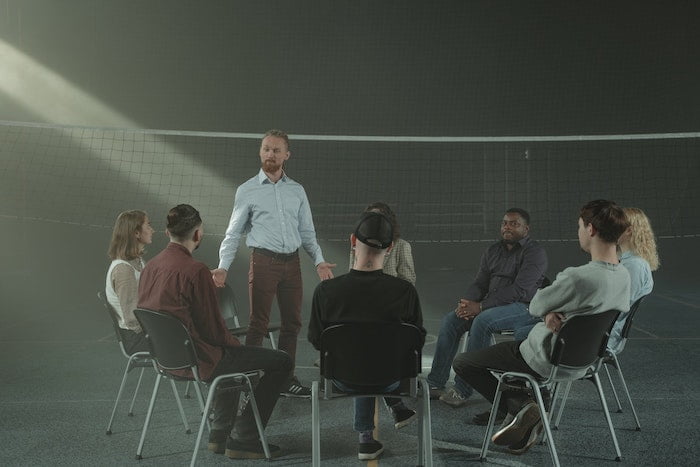 Groups such as Alcoholics Anonymous, Narcotics Anonymous and Cocaine Anonymous all provide excellent peer support based on the 12-step program.
Talking to people who have undergone the same hardships as you can help you maintain motivation and abstinence when you return home.
SMART Recovery is a charitable organisation which will support you through your recovery from addiction.
Its 4-point plan aims to help you to make better choices, deal with cravings, manage and understand your negative thoughts, and ultimately live a well-balanced life.
SMART Recovery. hosts in-person and online meetings where you can listen to and talk to other people in recovery for addiction, seeking support and advice from people with experience and knowledge.
We can't guarantee temptation won't always be there, but we know that a successful rehab programme can help you combat any desires. Through your stay in rehab, you can learn how to stay determined and say no to drugs and alcohol once and for all.
For more information about aftercare and sustained sobriety in Bedford, call us today on 0800 326 5559
Get The Help You Need Today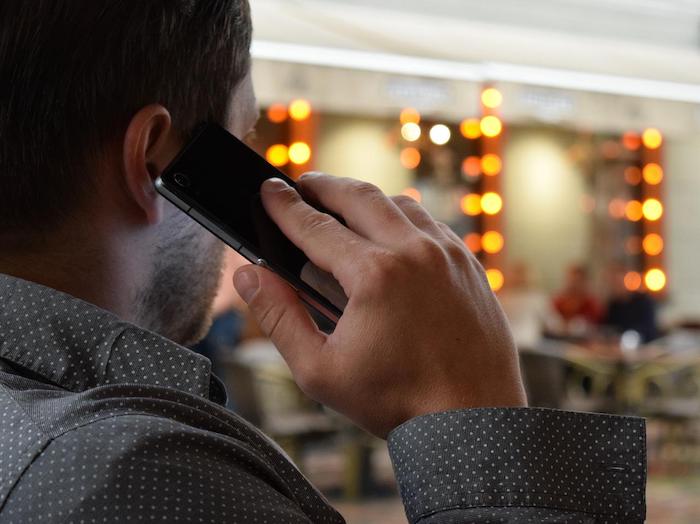 If you are ready to combat your addiction with professional help, call us today.
At OK Rehab we can help you access rehab in Bedford as soon as possible, with some clinics even offering same-day admission.
Contact us today on 0800 326 5559, our friendly team are ready and waiting to talk you through your options for treatment. We can stand by your side during this process and can offer support any time you need it.
Every addiction treatment service we work with in England and Wales is vetted by the Care Quality Commission.
We can help you find your ideal drug and alcohol rehab no matter where you live in Bedfordshire, including in Leighton Buzzard, Luton, Woburn, Biggleswade, Dunstable, Mauldon, Haughton Regis, Cranfield, Marston Moretaine and many others.