Drug & Alcohol Rehab in Exeter
The UK Government's 2020 to 2021 report into drug misuse in England and Wales showed just how much of a problem it still is.
Between April 2020 and May 2021,896 adults were in contact with drug and alcohol services.
Over half of those people were in treatment for opiate problems – and there was a slight increase in the number of people seeking help for opiates too.
There were also increases in the other two substance groups, following a similar small rise in the previous year.
But on a more positive note, the number of people entering treatment for crack cocaine was at its lowest level from 2016 to 2017.
Recovery is possible – you just need the right support and treatment.
Please call our 24-Hour Helpline: 0800 326 5559
Pre-rehab steps: Intervention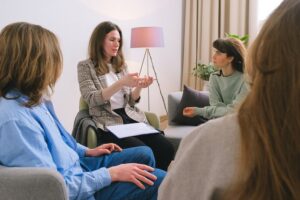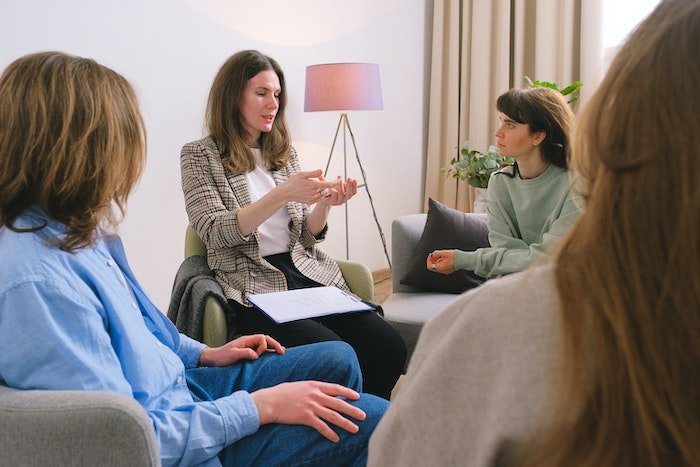 Many people with addiction don't want to face up to their problems.
They might be in denial about it, or they might not even realise that they have a problem in the first place.
If all else has failed, an intervention might give them a vital outside perspective.
There are two main approaches to intervention, which can either be used separately or together: the traditional approach and the CRAFT approach.
In a traditional intervention, the loved ones of the person with the addiction will gather to talk to them directly.
With the assistance of a professional interventionalist, they'll read out letters detailing the ways that the addiction has fractured the addict's life, their own life and their relationship with the addict.
They'll also often detail how they would like things to change moving forward.
The Community Reinforcement and Family Training approach is a bit less direct and is more focused on supporting the person.
Families and loved ones will learn how to do that and encourage positive progress.
Please call our 24-Hour Helpline: 0800 326 5559
How do I know if I'm addicted?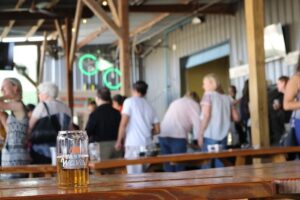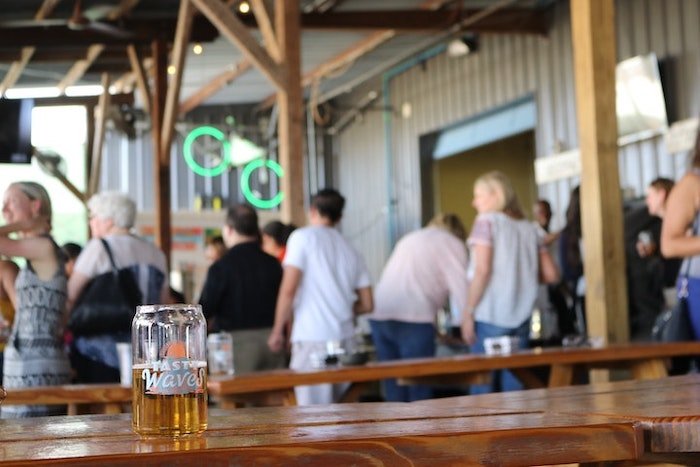 Many people don't realise it, but there is a difference between use, abuse, and addiction.
Use is the simple act of using drugs or drinking alcohol. Many people do this without developing an addiction issue.
But a lot of drugs are highly addictive, making use in any context dangerous.
Abuse means using to an extent that's harmful: it could be harmful to your health, your job, your personal relationships or anything else.
But if your abuse is damaging your life in any way, you really should stop.
Unfortunately, people with the condition that is addiction can't stop themselves from using/abusing. That's what distinguishes addiction from both of those two things.
If you abuse for a long time, dependency can develop – this means that your body becomes reliant on drugs or alcohol. If you try to quit suddenly with no support, you might experience withdrawal symptoms.
These are highly unpleasant and can even become dangerous with certain addictions, which is why detoxes are often used at the beginning of treatment.
There are also many criteria used by professionals to define and categorise addiction.
One of the most commonly used ones for alcohol is the CAGE Questionnaire, where each of the four key questions is represented by a letter in its name:
Have you ever felt like you should Cut down on your drinking?
Do people Annoy you by criticising your drinking?
Do you feel Guilty about your drinking?
Do you have an Eye-opener to get yourself going in the morning?
Please call our 24-Hour Helpline: 0800 326 5559
What's a pre-assessment?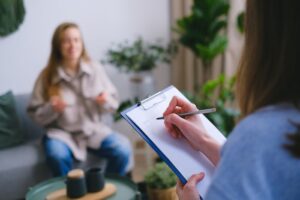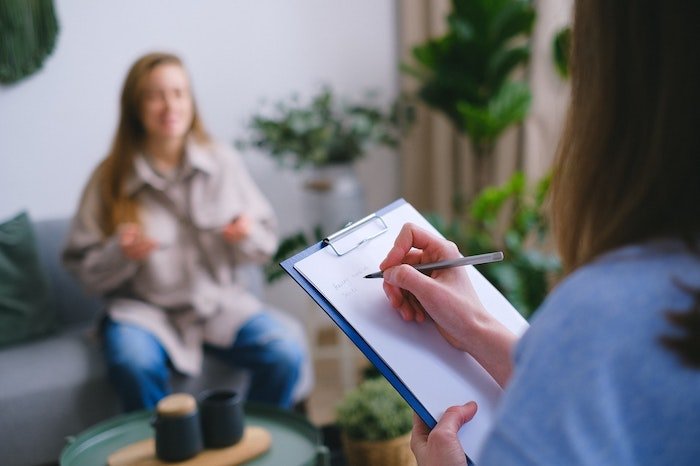 A pre-assessment is a phone call with one of our experienced and friendly members of staff. You'll be explained a little about OK Rehab and then be led through a series of questions.
Some of the questions might be a little uncomfortable to answer. We ask these in order to understand the nature and severity of the addiction.
We treat your information in confidence. When we know a bit about you, your life, the addiction, and your goals for the future, we'll then explain the treatment options in Exeter. We'll guide you through what is the most suitable.
If you're interested in a referral to a treatment programme, we'll then do this whole process for you.
Our staff are compassionate and will emotionally support you throughout the phone call.
Please call our 24-Hour Helpline: 0800 326 5559
Do I have to pay for drug and alcohol treatment in Exeter?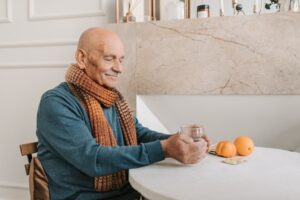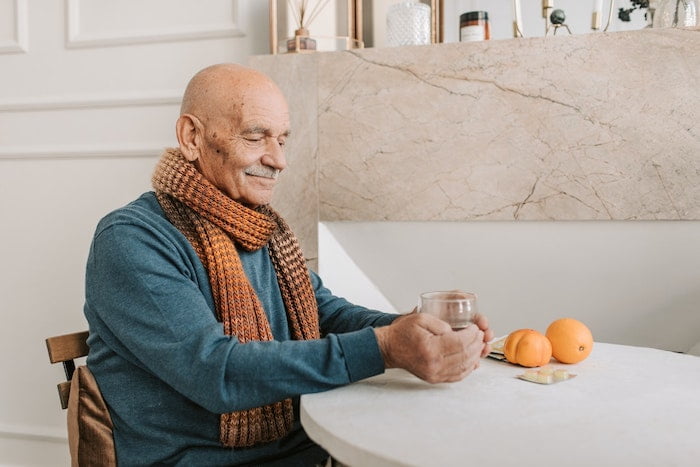 Paying for treatment really depends on your situation. There are rehabilitation programmes in Exeter to suit people, whether they have a budget or not.
It's advisable, however, if you have a budget available, to consider investing some of this into top-quality treatment. A private rehab in Exeter clinic provides a total package of care and recovery support.
This means your period of transition to sobriety is as smooth and fully supported as possible.
Please call our 24-Hour Helpline: 0800 326 5559
How much does drug and alcohol rehab in Exeter cost?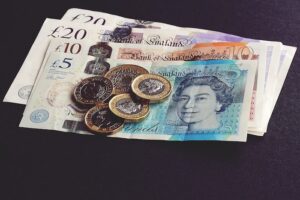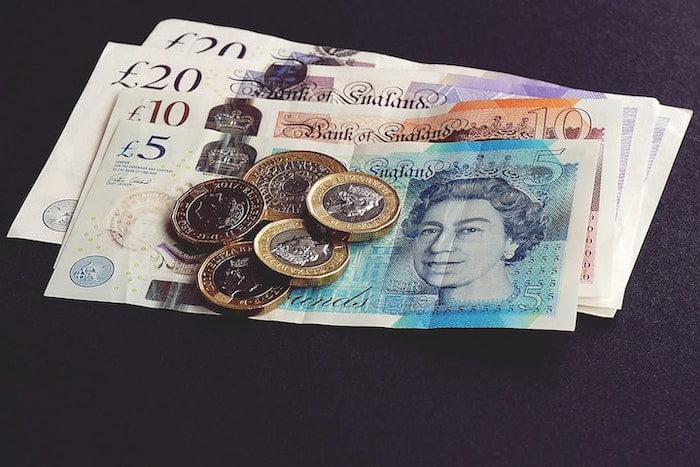 The cost of drug and alcohol rehab in Exeter can vary hugely depending on several factors. Some of the most significant are the kind of residential rehab you go to, the kind of room you go for in residential rehab and whether you go for residential rehab full stop.
Some of the most luxurious centres can cost up to £75,000 for a 30-day stay.
But the average cost per day of a private inpatient facility is £495 a day, which adds up to £14,000 for a 28-day stay.
It's very important that you research the costs of any organisation you're considering to make sure it's affordable for you.
Please call our 24-Hour Helpline: 0800 326 5559
Is drug and alcohol rehab in Exeter covered by health insurance?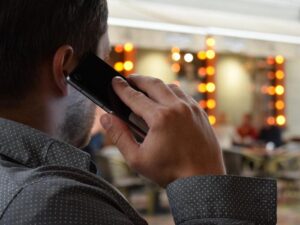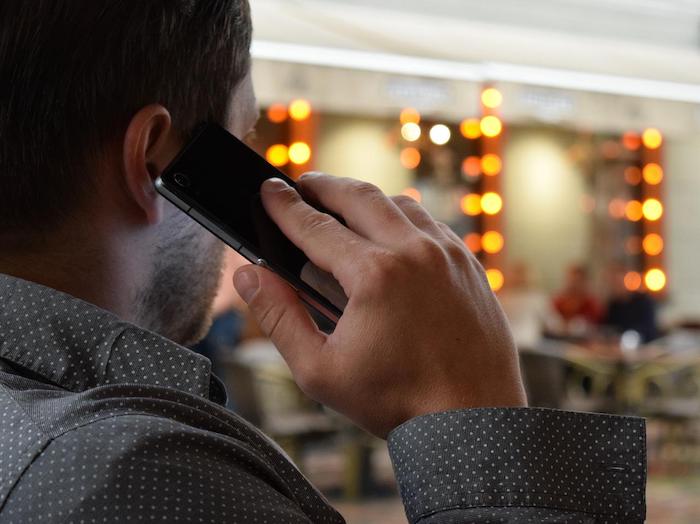 The simple answer to this is yes, but there are a few complications.
Many health insurance companies do cover addiction, but it needs to be specifically added.
This means that you'll need to tell them about your addiction for it to be included, which some people might not be comfortable with.
The same applies to employee health insurance.
And a lot of people might feel even less comfortable talking to their workplace about their addiction issues, although we do recommend being open about it as this will mean that your workplace can support you.
Overall, it just depends on what you're comfortable with.
Please call our 24-Hour Helpline: 0800 326 5559
Is drug and alcohol rehab in Exeter available on the NHS?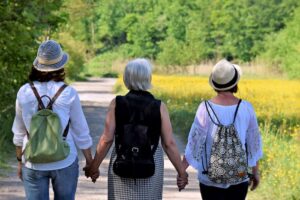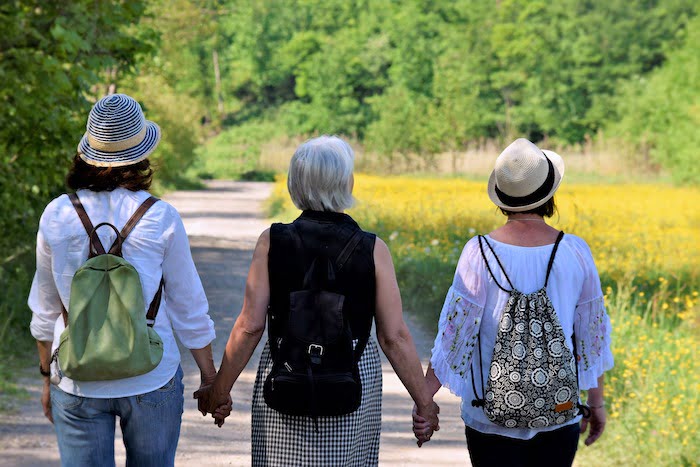 Similar to the last question, this one gets a bit complicated if you dive into it.
Funding for drug and alcohol rehab in Exeter is available on the NHS.
But it's ringfenced and notoriously difficult to obtain.
You might be surprised to learn that it's not actually decided by the NHS but by local councils.
You'll have to prove to them that you truly need the funding, which can be emotionally draining for a lot of people.
It could work out well for you, or you could tire yourself out in an already stressful scenario for nothing.
It really is up to you.
Please call our 24-Hour Helpline: 0800 326 5559
How long does drug and alcohol rehab in Exeter last?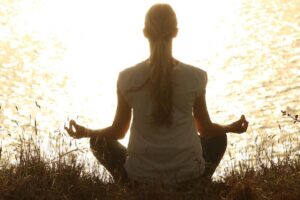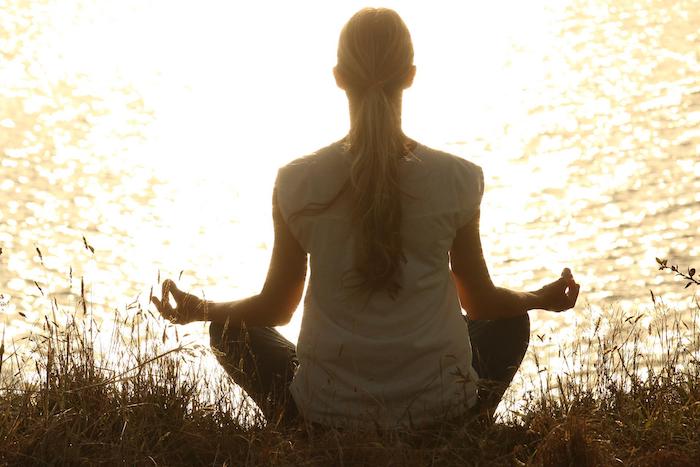 This mostly depends on the kind of treatment you go for.
Many physical addictions require a detox at the start of treatment if you're at a stage where dependency has developed.
Dependency means that your body has become reliant on alcohol or on the drug that you're addicted to.
This results in withdrawal symptoms if your intake suddenly drops.
With addictions where withdrawal symptoms are psychological, there will be more of a focus on mental health.
If you need to go through detox at the start of your treatment, it goes without saying that this will mean your treatment plan will be longer overall.
For alcohol specifically, which can come with withdrawal symptoms ranging from tremors to seizures, we'd recommend a minimum of seven days to detox.
After this, we'd recommend a further 28 days to focus on your mental healing through therapy and counselling.
Please call our 24-Hour Helpline: 0800 326 5559
NHS vs Private Addiction Treatment in Exeter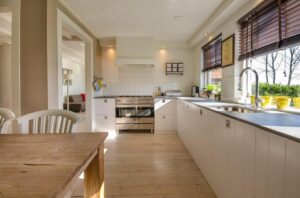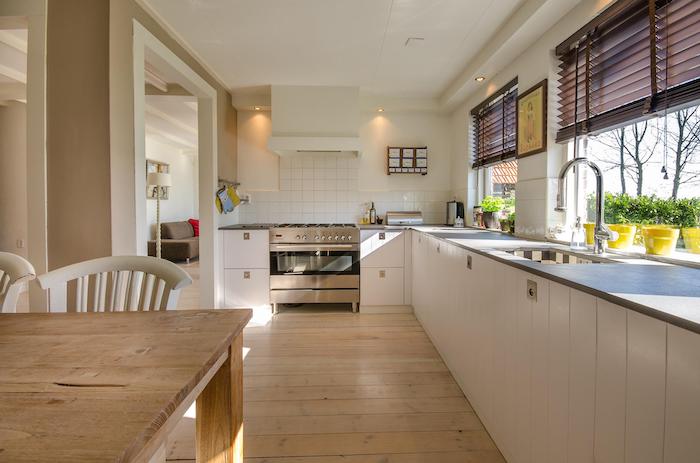 Both NHS addiction treatment and private addiction treatment have their benefits – it all just depends on what's best for you.
The NHS is available to all, making it more financially accessible for a lot of people.
But it also has long waiting lists, making private treatment more accessible in terms of time.
Private treatment is also often more personalised, as you'll generally have greater access to one-to-one therapy.
The remote space of private residential rehab in Exeter may also give you a chance to get out of any toxic situations that might have been driving your addiction.
And even if that doesn't apply to you, a chance to reset and restart outside of your current situation could be good for any addiction case.
Statutory-Funded Addiction Programmes in Exeter:
Find below a list of organisations near you.
1. Change Grow Live
Address: HMP Exeter, 34 New North Road, Exeter, EX4 4EX
Telephone: 01392415650
Website: https://www.changegrowlive.org/drug-and-alcohol-recovery-service-hmp-exeter
2. EDP Drug & Alcohol Services
Address: Basepoint Business Centre, Yeoford Way, Marsh Barton, Exeter EX2 8LB
Telephone: 08002335444
Website: http://www.edp.org.uk/
3. CoLab Exeter
Address: Unity House, 10 Cannon Street, Taunton, TA1 1SN
Telephone: 01392202055
Website: https://www.colabexeter.org.uk/
There are a number of helplines that can also help you, including Mind UK, YoungMinds, Rethink Mental Illness, Samaritans and Papyrus, SMART Recovery.
Not only this, you can find an Alcoholics Anonymous, Narcotics Anonymous or Cocaine Anonymous near you. The NHS are also there to help you.
Please call our 24-Hour Helpline: 0800 326 5559
Inpatient or Outpatient drug and alcohol treatment in Exeter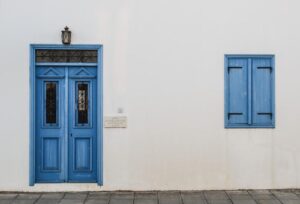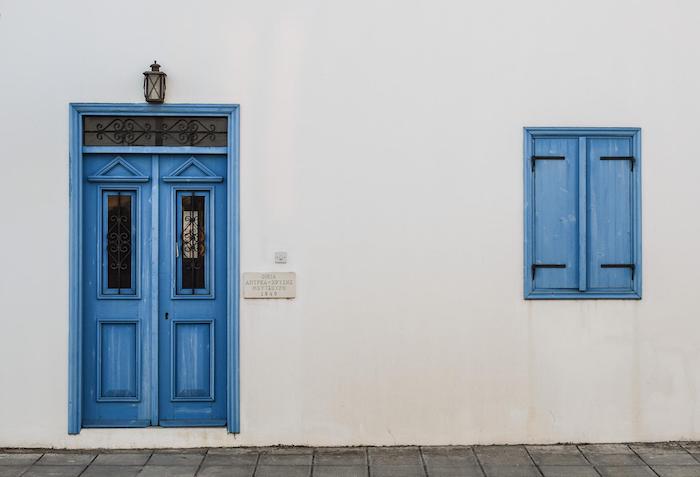 Residential (inpatient) treatment is generally the most effective in more severe cases, as it provides an environment where you're essentially surrounded by treatment.
As we mentioned previously, residential treatment may also provide some with an opportunity to escape from toxic situations which might have been driving their addiction.
It might also give you more of a chance to connect with people in similar circumstances to you, which can be very beneficial.
On the other hand, at-home outpatient treatment is generally cheaper and is in a space that's both more comfortable and more convenient for some.
If you're really stuck on which to choose, you could always make a pros and cons list and then put it up against your situation.
And don't forget, you can always call OK Rehab for advice on any addiction issue.
Please call our 24-Hour Helpline: 0800 326 5559
Alcohol detox and rehab in Exeter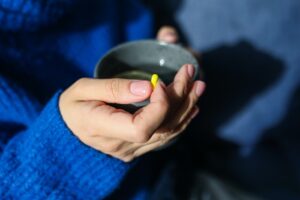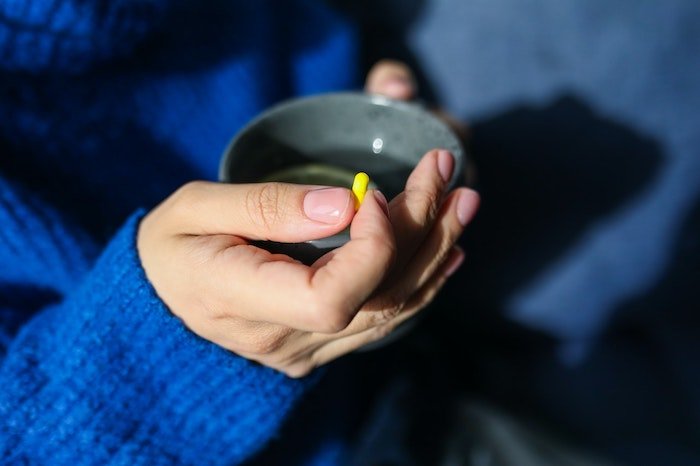 As alcohol is a physical addiction, this means that it's associated with various physical withdrawal symptoms.
Like all withdrawal symptoms, these will range depending on the length and severity of your addiction.
If you've been suffering from alcoholism for a longer time and/or are more severely affected, you're likely to get worse withdrawal symptoms.
Written in general order of severity, just a few withdrawal symptoms associated with alcohol include:
Headaches
Tremors
Sweating
High blood pressure
Fever
Hallucinations
Seizures
At the start of any treatment for alcohol addiction, we'll slowly and safely reduce your intake through a detox.
More specifically, we'd recommend a Librium-based detox (pharmacological intervention) over a ten-day period to reduce the risk of withdrawal seizures.
This should then be followed by a further three weeks in rehab to tackle the emotional causes of your addiction through therapy and counselling.
This way, we can help you to recover from your addiction physically and emotionally – but you need to get through the former to get to the latter.
Please call our 24-Hour Helpline: 0800 326 5559
Rehab for cocaine in Exeter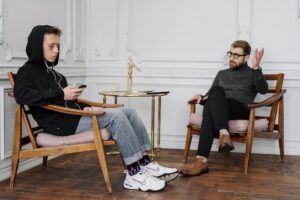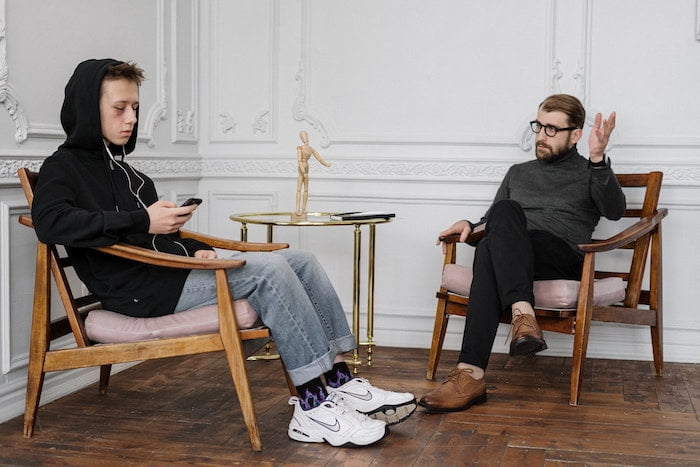 As cocaine isn't physically addictive, it won't require a detox at the start of treatment.
Withdrawal symptoms associated with cocaine include:
Fatigue
An increased appetite
Vivid and unpleasant dreams
Feelings of discomfort
Going off cocaine may not physically affect you in the way of other drugs, but it is still incredibly dangerous and highly addictive.
It's known for producing a euphoric high, followed by a crash, leading to the psychological effects mentioned above.
This also encourages repeat uses and this, combined with a high tolerance, means that addiction can develop fast.
If you get the above withdrawal symptoms if and when you attempt to stop taking cocaine, or if you generally find that you can't function without it, you should seek out help as soon as possible.
More information about cocaine rehab is available here.
Please call our 24-Hour Helpline: 0800 326 5559
Rehab for Heroin in Exeter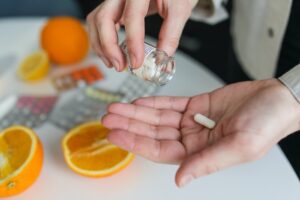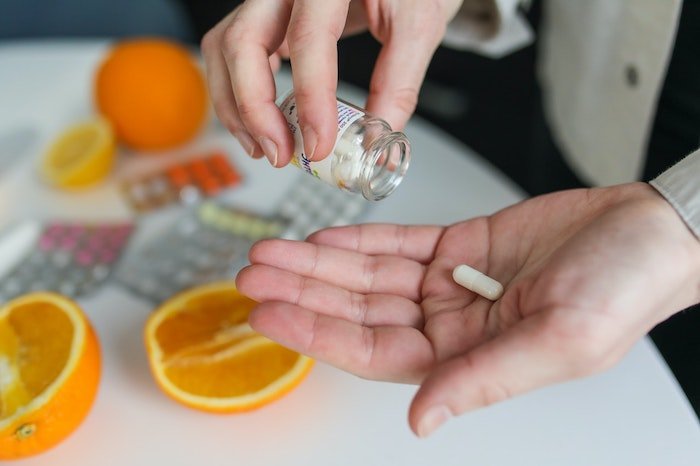 As an opiate, heroin is highly physically addictive.
Withdrawal symptoms will usually start six to twelve hours after your last dose, will peak after one to three days and will subside after about a week.
Abdominal cramps
Agitation
Nervousness
Muscle spasms
Sweats
Muscle aches
Vomiting
Diarrhoea
Like all withdrawal symptoms, these can, of course, change from case to case.
But overall, it is very important that we try to avoid the worst withdrawal symptoms through some kind of detox at the start of your treatment.
We'll slowly reduce your intake while also giving you a specific medication to help curb the worst withdrawal symptoms.
More information on heroin rehab is available here.
Please call our 24-Hour Helpline: 0800 326 5559
Rehab for cannabis in Exeter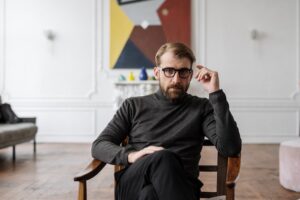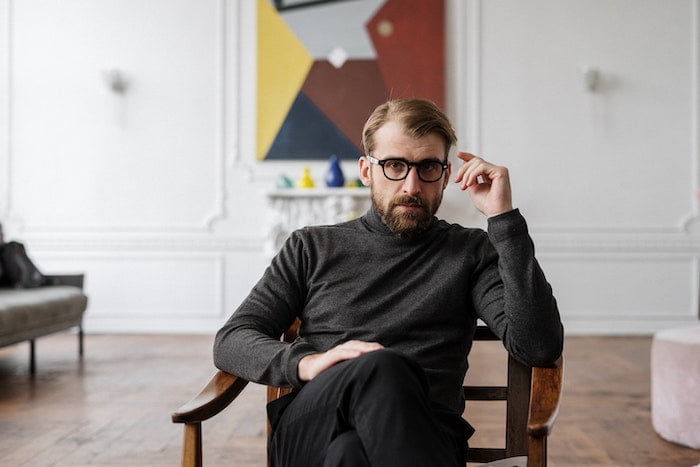 As it's more socially accepted and because it doesn't produce severe physical withdrawal symptoms, many people view cannabis as a harmless drug.
But it is still addictive – in fact, it's been estimated that around 30% of users have some kind of addiction problem.
If you find that you can't function without it, that you're neglecting important parts of your life or taking dangerous risks to use, don't be afraid to speak out.
Some of the withdrawal symptoms associated with cannabis include:
Headaches
Loss of focus
Chills
Stomach problems
Increased feelings of depression
Detox won't be needed at the start of your treatment, as these withdrawal symptoms aren't physically harmful.
Instead, there will be a stronger focus on your mental health.
More information on cannabis rehab is available here.
Please call our 24-Hour Helpline: 0800 326 5559
Kinds of therapy on offer through drug and alcohol rehab in Exeter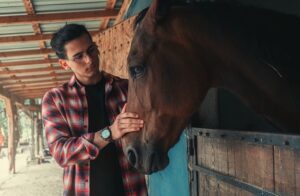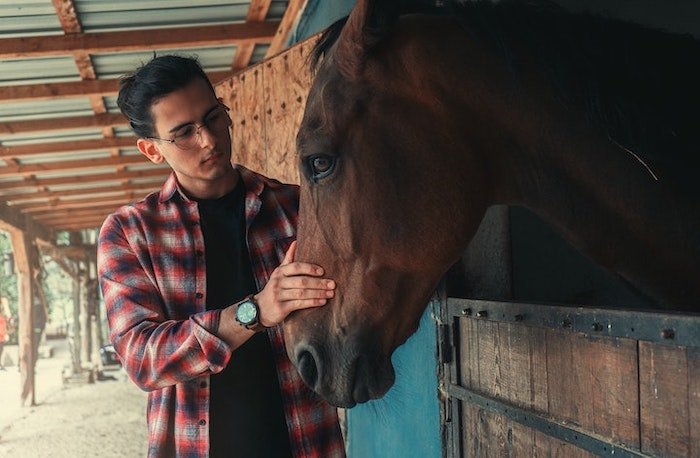 We've already established that addiction has a physical and a mental side. When it comes to the latter, there are plenty of options for therapy and counselling available.
This includes:
Cognitive Behavioural Therapy (CBT)
In a therapy context, the toxic thinking cycles that people with addictions often find themselves in are known as cognitive distortions.
If these aren't tackled, they can cause you to spiral, possibly leading to relapse moving forward,.
Cognitive Behavioural Therapy aims to root them out by helping you break down your problems into manageable chunks.
It also uses real-world scenarios to develop your problem-solving skills.
Dialectical Behavioural Therapy (DBT)
Dialectical Behavioural Therapy also uses the same model of breaking things down, but this time to teach you to specifically handle negative emotions.
Brief Interventions
Brief Interventions are essentially a way for the people handling your recovery to check in on you, to see how you're progressing.
This might seem minor in comparison to other kinds of therapy and counselling on the list, but it can be important to make sure that you're on track.
Motivational Interviewing (MI)
Motivational Interviewing uses a series of non-judgemental questions to encourage (or "motivate") you to change.
From the perspective of a practitioner, the main principles of motivational interviewing are expressing empathy, developing discrepancy, adjusting to client resistance, avoiding arguments and confrontations and supporting a client's self-efficacy and optimism.
Holistic Therapies
Examples of Holistic Therapies include music therapy, art therapy, equine therapy and adventure therapy.
They aim to heal the whole self through these enjoyable activities.
There are holistic therapies for a wide range of personalities and interests – although we might make recommendations, it's, of course, entirely up to you which one you pick if you'd like to look into these options.
Group Therapy
In Group Therapy, one professional will work with a group, treating all of you at the same time.
This can help to keep a lot of people to stay motivated and has similar effects to a support group.
If you've had issues opening up about your addiction, recovering with such a group could also help you to get past that barrier.
Individual Therapy
On the other hand, addiction is a highly personal issue, and some may feel more comfortable with only one-to-one therapy.
Individual Therapy can also be more tailored to individuals, which can often be needed as addiction is often so different from person to person.
Both choices are entirely valid.
Family Therapy
Beyond the impact on the person suffering from it, addiction can also have a devastating impact on families.
If you feel like you all need to heal in a professional setting, Family Therapy could be a good option.
Co-dependency Treatment
Co-dependency is a toxic relationship structure primarily characterised by one person's needs constantly being put over another's.
This can often develop from addiction, but specific treatment is available as part of drug and alcohol rehab in Exeter.
Twelve-Step Facilitation Therapy (TSF)
As its name would suggest, this uses the famous 12-steps of alcoholics anonymous to guide your recovery. These are:
Admitting that you're currently powerless over your addiction
Accepting some kind of higher power
Making a decision to turn your life over to that higher power
Looking at your past actions and taking a moral inventory
Admitting your faults to yourself, your higher power and one other person
Being prepared to have your higher power remove those faults
Asking your chosen higher power to remove those faults
Make a list of people you might have harmed before you started to recover
Making direct amends to those people
Continuing to take personal inventory and admit where you're wrong
Asking your chosen higher power for help with things that you can't manage yourself
Continuing to learn, grow and change whilst also carrying what you've learned to others
Please call our 24-Hour Helpline: 0800 326 5559
The importance of dual diagnosis for co-occurring disorders in rehab in Exeter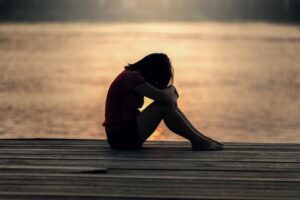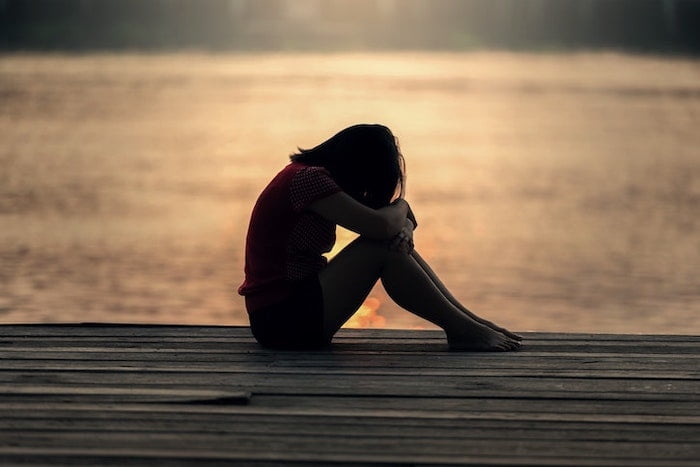 Addiction is nearly always a symptom of a deeper problem – some of the most common psychiatric disorders that relate to substance abuse are depression, schizophrenia, bipolar disorder and anxiety.
It's very important that your entire mental health background is taken into account when planning your treatment.
Different underlying causes will need different treatments and may cause you to react to treatment in different ways as they influence your behaviour in every other part of life.
This is why dual diagnosis for co-occurring disorders at rehab is so important.
We need to acknowledge every part of you, and you need to be open with us so we can treat you effectively.
Please call our 24-Hour Helpline: 0800 326 5559
How rehabs in Exeter help with relapse prevention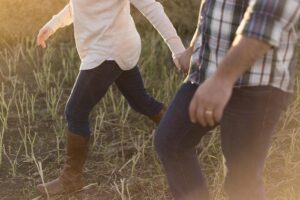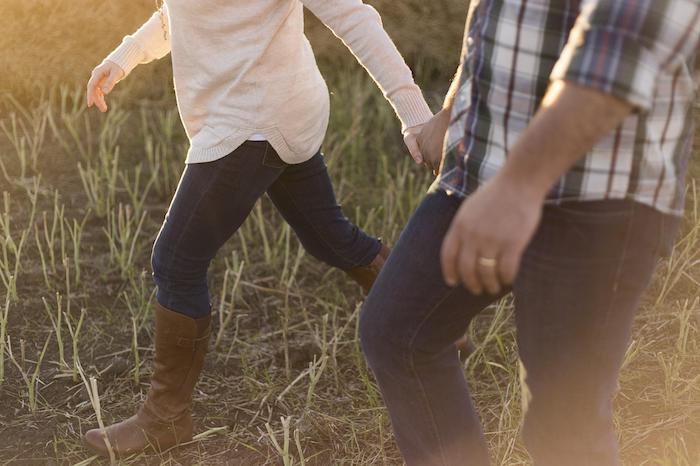 Once you're past the detox and rehabilitation stages of rehab, the next focus will be on preventing relapse.
This is done through a variety of aftercare and support services – one of the most significant parts of this is your relapse prevention plan.
Before you get started on the final stage, we'll work with you to identify any and all triggers you might encounter outside of treatment.
We'll help you learn to identify and overcome them in the hope that they won't affect you if and when you do come across them.
Your relapse prevention plan will also include any lifestyle changes you might need to make, as well as an exact plan of what should happen if you do relapse.
Please call our 24-Hour Helpline: 0800 326 5559
Aftercare and support services once rehab has been completed in Exeter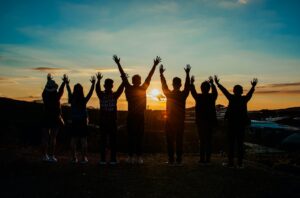 As we've previously mentioned, the final stage of treatment after rehab has been completed is aftercare.
A variety of support services will be available at this stage – to give you a few examples:
Alcoholics Anonymous (AA) and Narcotics Anonymous (NA) – AA and NA are both staples of aftercare.
These groups will give you a chance to share your story with a group of people who truly understand what you're going through.
Al-Anon Family Group meetings – This group has the same effect as the one above, but it's designed for the families of addicts.
Getting to hear their stories might also make you feel less alone. And you can all support and motivate each other as you continue your recovery journey.
SMART Recovery – Self Management and Recovery Training encourage self-sufficiency, which can be very helpful as you strike out on your own for the first-time post-recovery.
More specifically, it teaches you to manage your own cravings, build and maintain your own motivation and manage your own recovery overall.
Home detox – If you're at a mild enough level of addiction to detox at home, it could be a good option for you.
It's generally cheaper than residential rehab and might be more comfortable for you.
Outpatient treatment via a local Drug & Alcohol team in Exeter – Finally, you can also get support from a full outpatient team at home.
Please call our 24-Hour Helpline: 0800 326 5559
How do I know which is the best clinic for me?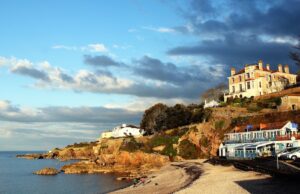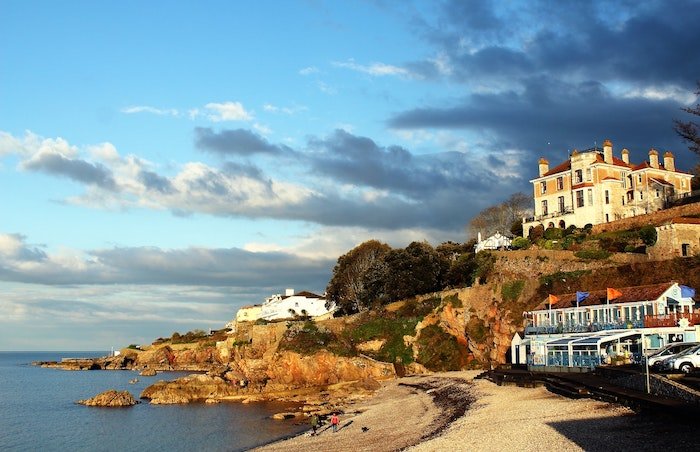 There are many treatment programmes in the Exeter area. It's confusing knowing which to contact. Not only that, but it can be daunting. Especially when you have to repeat your story to different people at the different centres.
OK Rehabmakes this process easy for you. We can handle the entire referral process making the arrangements simpler.
This means you don't have to keep going over the same things. After a pre-assessment with us, we gather the relevant information about you, the addiction problem, and your goals.
With our extensive knowledge of treatment services in Exeter, we're then able to match you to the most suitable programme.
By giving OK Rehab consent to handle your referral, you'll be in the best hands and find the best clinic for you.
Please call our 24-Hour Helpline: 0800 326 5559
How do I get a referral?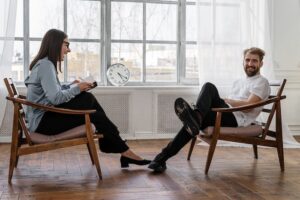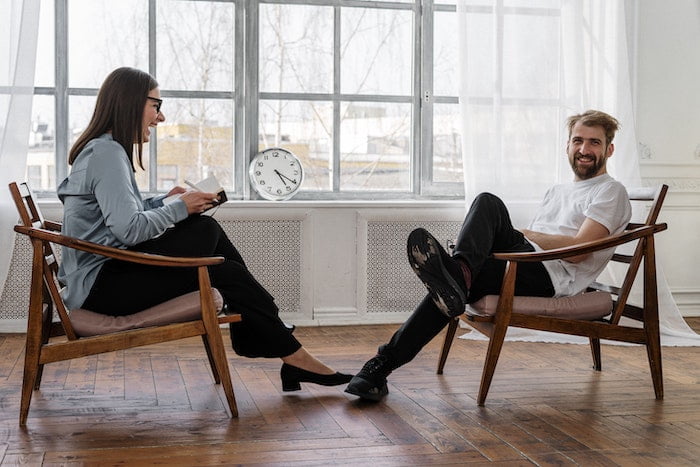 To get a referral to local services in the Exeter area, contact OK Rehab today. We'll hold the pre-assessment with you and find you the most suitable treatment programme. We aim to place people quickly so that you can start your recovery as soon as possible.
We would be delighted to help you on your journey to recovery. Simply call us on 0800 326 5559 for a free initial assessment. A lovely helpline advisor will guide you through the process of getting help for yourself or a loved one.
We also offer services across the UK, in places such as Dartmouth, Torquay, Kingsbridge, Totnes, Exmouth, Salcombe, Woolacombe, Appledore, Ilfracombe, Barnstaple, Croyde, Teignmouth, Dawlish, Okehampton, Tiverton, Dittisham, Ashburton, Newton Abbot, South Molton, Crediton, Branscombe, Bideford, Chagford, Braunton, Plymouth, Bovey Tracey, Combe Martin, Ottery Saint Mary, Cockington, Paignton, Holsworthy, Brixham, Ivybridge, and many more around Exeter.
Please call our 24-Hour Helpline: 0800 326 5559