Drug & Alcohol Rehab in Bideford
There are many people in the Bideford area suffering from addiction issues. Of course, where a problem with health exists, there are also treatment options. If you're worried about how to approach rehabilitation services, the OK Rehab team is here to make that much easier for you.
Addiction to drugs and alcohol has far-reaching effects. Not only is it damaging to mental and physical health, it commonly has a negative knock-on effect on relationships, life aspirations, finances, and how you feel within the local community.
Although typically, people with addictions are stigmatised and viewed as being a small and marginalised group, with the huge rise in drug use throughout society, this view of who develops an addiction is broadening with younger generations.
The current cocaine epidemic and the use of steroids by gym frequenters means that the trends in substances continue to evolve. With it, of course, means that treatment facilities do. Although substances vary the nature of addiction is similar and different approaches have to be made to suit the individual.
This is where private rehab clinics set the standard for addiction treatment. In the Bideford area, there is a range of options to suit your needs.

Call the OK Rehab team on 0800 326 5559 to discuss these.
What Types of Rehab Services are There in Bideford?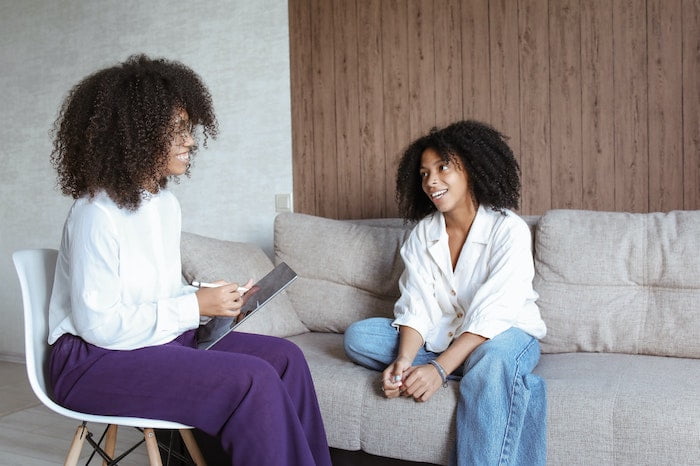 Two types of services exist in Bideford as well as most of the UK. Like treatment options for the majority of illnesses, there are government-funded options and private clinics. 
It's useful to think about what they both offer before jumping towards your decision. The reality is that there have been government funding cuts in their addiction services for years.
What this means is that facilities and staffing teams are stretched. In terms of what's on offer, there is usually a general group timetable for people to attend if they wish and some one-to-one availability with drug and alcohol workers.
The private rehab option sets the standards. Rehab clinics support fewer residents at any one time, meaning more attention and care is available. The staffing team consists of people having different specialities and years of training.
There are doctors, psychotherapists, qualified counsellors, alternative therapists, as well as drug and alcohol workers with up-to-date training and years of experience.
Private clinics also offer the widest range of treatments every day.
For more information on Drug and Alcohol Rehab in Bideford, call OK Rehab on 0800 326 5559.
What Benefits Do You Gain From Attending a Private Clinic?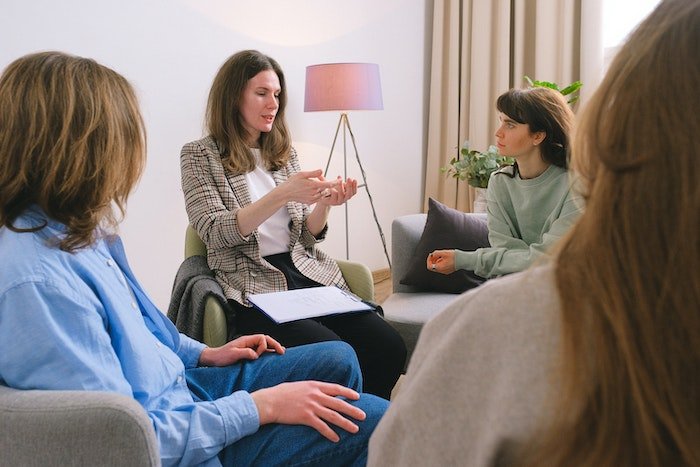 There are reasons that OK Rehab tends to refer to private clinics in the Bideford area as well as other parts of the UK (rather than the NHS services). Our goal is to support people towards the option that will bring them the highest chance of long-term recovery.
When you're referred to a private clinic through OK Rehab you'll benefit from the following:
Minimal waiting time for your admission date.
On admission, you'll be assessed by a member of the clinical team to ascertain precisely the level of your addiction and what treatments are going to suit you best. Then you'll receive a personalised treatment plan.
Top-quality care and treatments that set the standard in the UK.
If you stay as an outpatient for some time, you'll benefit from being in a safe environment where there are no external triggers that might make you want to pick up the bottle or get the next fix.
The time and space to focus on your healing while being supported by professionals and peers who understand the illness you have.
24/7 hour care which is extremely useful when you're struggling with challenging moments, cravings, and withdrawal.
For more information on Drug and Alcohol Rehab in Bideford, call OK Rehab on 0800 326 5559.
Rehab Clinics: The Treatments You Receive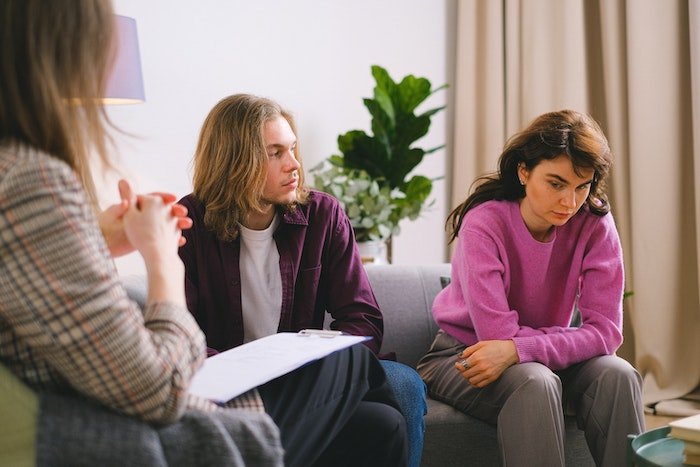 The most effective way to treat addiction is to think of it as a sum of parts. Every part needs to be addressed and healed for the whole to recover. This is a complex disease and has to be understood to be treated efficiently.
As a resident you'll experience different types of treatment:
The physical is the detox period.
The psychological which includes treatments for your mental processing.
The emotional or spiritual aspect is where alternative therapies play a role.
The social part is achieved through group work.
Every aspect is important and to gain your personal best recovery goals being open to them all makes all the difference.
The detox period starts as soon as you're admitted. It's the period it takes for the substance to be eliminated from your body and for the initial withdrawal period to end. The medical staff will look after you in this stage being able to prescribe medications to manage distressing physical and psychological withdrawal symptoms. 
Psychological treatments are where therapists provide you with the tools to achieve long-term healing. This is where you learn to catch your thoughts, be aware of them, and reframe them. With the ability to do this comes the ability to change behaviour linked to using drink and drugs.
Alternative therapies are where you'll learn about yourself in an alternative way. It might be learning to experience solitude within yourself or how to express yourself using a new method. This is also a very relaxing area for people receiving treatments. Activities include yoga, mindfulness, art therapy, and reiki.
Group work will include some 12 Step structured sessions. This is because of how effective it is in supporting people to recover in the long term. Getting used to 12 Step groups in the clinic can support you in accessing them when you return home.
This is a space where you listen, share, learn from and connect to others. The emphasis is on identifying your interpretation of a higher power and drawing strength from it as well as from others in the group to heal.
For more information on Drug and Alcohol Rehab in Bideford, call OK Rehab on 0800 326 5559.
Alternative Programmes for Addiction in Bideford
Here are a few statutory-funded organisations near you.
1. The Bideford Lighthouse Project
Address: 5 Buttgarden St, Bideford EX39 2AU
Telephone: 01237 239148
Website: http://bidefordlighthouseproject.org/
2. TOGETHER Drug & Alcohol Services
Address: Riverside Court, Units 3, 4 & 6, Castle St, Barnstaple EX31 1DR
Telephone: 08002 335444
Website: https://www.edp.org.uk/together-drug-alcohol-service/
3. Gilead Foundations Charity
Address: Gilead Foundations Centre, Risdon Farm, Jacobstowe, Okehampton EX20 3AJ
Telephone: 01837 851240
Website: http://www.gilead.org.uk/
Additionally, reach out to helplines such as Mind UK, YoungMinds, Rethink Mental Illness, Samaritans, Papyrus and SMART Recovery that will also help with your recovery.
Alternatively, find an Alcoholics Anonymous, Narcotics Anonymous or Cocaine Anonymous near you. The NHS are also there to help you.
What Should You Do If You Want To Go To Rehab In Bideford?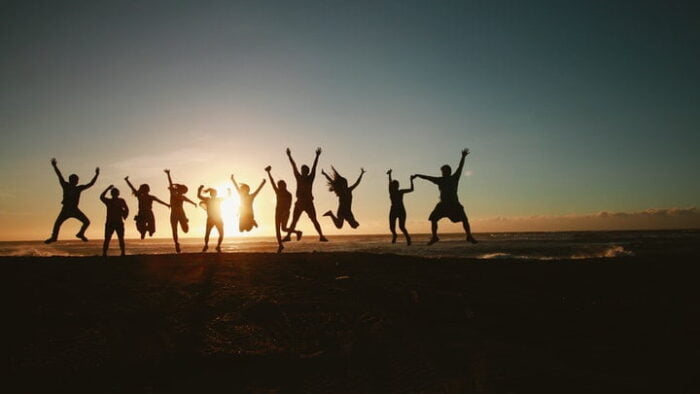 There are lots of things to consider when you're contemplating the move to rehab. It makes sense to speak to someone who will be able to advise on all your treatment options and who can answer all the questions you have.
We offer services across Devon, in places such as Ashburton, Barnstaple, Bideford, Bigbury-on-Sea, Bovey Tracey, Chudleigh, Croyde, Cullompton, Dartmouth, Dawlish, Exeter, Exmouth, Ivybridge, Kingsbridge, Lifton, Little Torrington, Newton Abbot, Northam, Okehampton, Paignton, Plymouth, Shirwell, Sidmouth, Teignmouth, Torquay, Totnes, Walkhampton, West Down, Westleigh, Westward Ho!, Woolacombe and more.
If you call the OK Rehab team on 0800 326 5559, we will happily support you at this time.