Drug & Alcohol Rehab in Stratford-Upon-Avon
Deciding to enter a drug and alcohol rehab facility is not an easy decision to make, however it is often the right decision if you have been struggling with any sort of substance abuse disorder.
If you or someone you know requires help for a drug or alcohol addiction in Stratford Upon Avon, there are various options available.
These can include inpatient rehab, outpatient rehab, 12-step programs, or any number of therapies and specialist treatments that are available.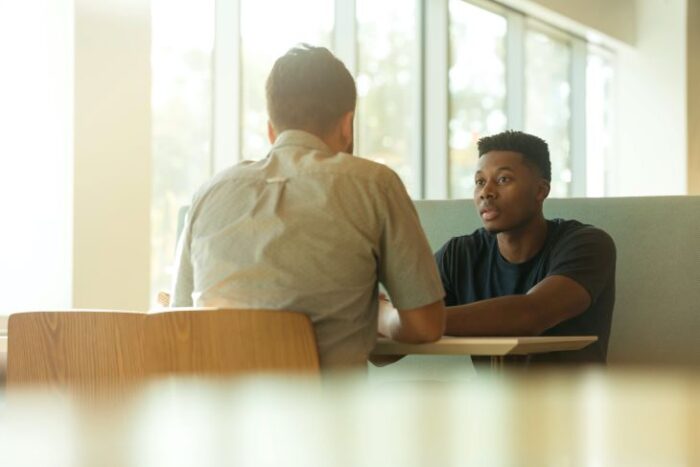 We are here to assist you throughout your recovery process, offering a wealth of information so you know exactly what to expect from your time in rehab.
If you have any questions about drug and alcohol rehab in Stratford Upon Avon or the addiction recovery process in general, a member of our team of experts will happily assist you.
Get the help you need from a drug and alcohol rehab in Stratford Upon Avon or anywhere in Warwickshire by calling us today on 0800 326 5559
What can I expect from drug and alcohol rehab in Stratford Upon Avon?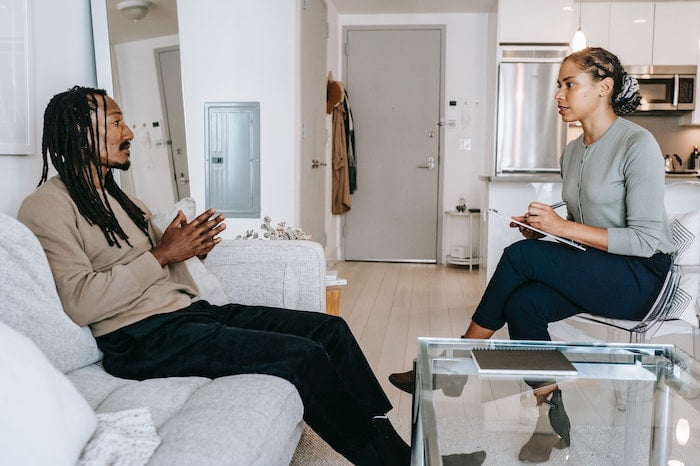 The beautiful English countryside provides a perfectly calming backdrop for a rehabilitation facility.
Drug and alcohol rehab facilities in Stratford Upon Avon approach your sobriety from a number of different angles.
Country walks, fresh air, and a peacefully tranquil environment work alongside the expert addiction treatments that the clinic offers.
Some of the treatments you can expect from drug and rehab facilities in Stratford Upon Avon are:
1. Detoxification
Detoxification aims to remove any traces of the substance from your body.
This will be a difficult process and you will likely experience some unpleasant withdrawal symptoms.
Luckily, there are medications that can alleviate these symptoms for you and plenty of medical health professionals that can help you through this sometimes scary and upsetting process.
2. Therapy
Therapy is an important step as it allows you to discover the underlying issues in your life that lead to your addiction. Therapy could be individual, group, family or in the form of a peer support group such as a 12-step program.
They may be designed specifically to alter thought patterns and actions, such as Cognitive Behavioural Therapy and Dialectical Behavioural Therapy, with the aim of breaking addictive habits.
The type of therapy that will benefit you most will be decided upon by an addiction key worker who will ensure you are getting the best treatment possible for your individual needs.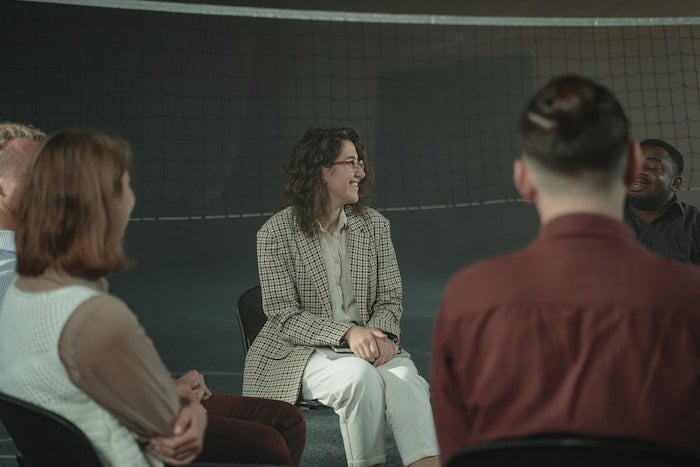 3. Alternative therapies
As well as conventional talking therapy – drug and alcohol rehab in Stratford Upon Avon will also introduce you to alternative and holistic therapies such as art therapy, equine therapy and music therapy, among others.
These type of therapies aim to change your mindset and introduce a calming influence in your life.
These therapies work because you can take what you have learned during these sessions and implement them throughout the rest of your life to keep you on track with your sobriety.
4. Uncover co-occurring mental health issues
Addiction often co-occurs alongside other mental health issues, and you can never fully recover from an addiction without tackling these underlying mental health issues first.
Anxiety, depression, schizophrenia, PTSD, ADHD and borderline personality disorder are all commonly experienced alongside depression.
Drug and alcohol rehab in Stratford Upon Avon will make sure that these co-occurring illnesses are uncovered, explored and treated.
You will not be left to deal with your addiction alone until you feel completely free of it and the team of experts believe that you are ready.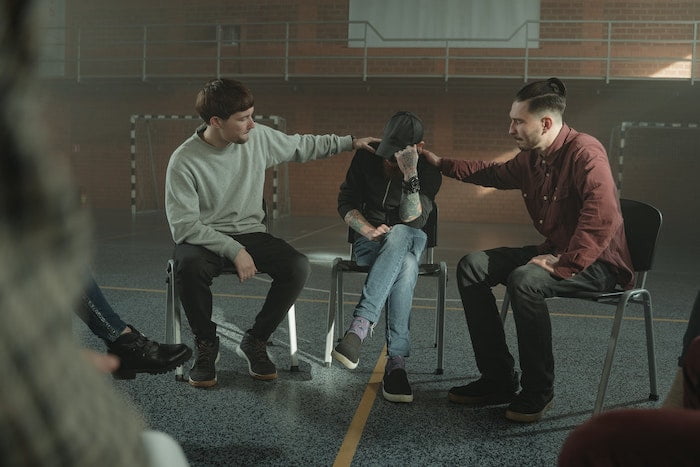 5. Coping with relapse
Drug and alcohol rehab in Stratford Upon Avon will teach you coping mechanisms to help you deal with your addiction as you move on with your life.
Temptations will always be there, and it is important to learn how to control your urges in a healthier way.
You will learn that relapse does not make you a failure, but you will also learn ways to reduce your chances of relapse as well as how to come back to sobriety if you do happen to relapse in the future.
You can go to support groups in your local area, such as Alcoholics Anonymous and Narcotics Anonymous, to find other people who have experienced similar things to you. For cocaine addiction, you can also go to Cocaine Anonymous.
Additionally, you can find support in groups such as SMART Recovery to help aid your addiction recovery, as well as go to the NHS for advice.
To experience the many benefits of drug and alcohol rehab in Stratford Upon Avon for yourself, call us today on 0800 326 5559
What rehab facilities are available in Stratford Upon Avon?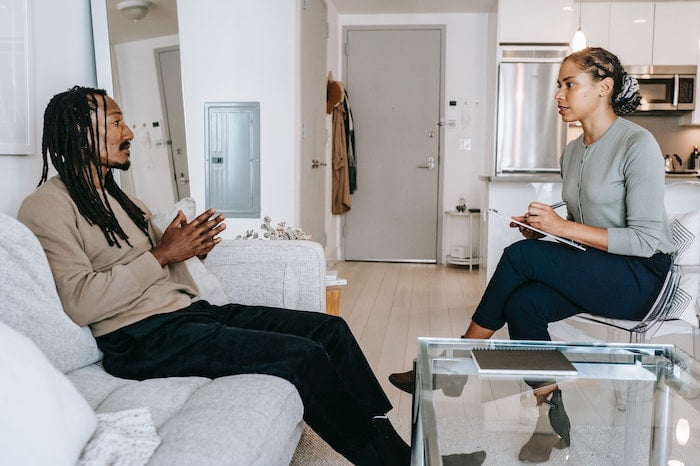 There are excellent drug and rehab facilities in Stratford Upon Avon, and our experts at OK Rehab will happily work with you to ensure that you are getting the treatment that works best for you.
Some of the drug and rehab options in Stratford Upon Avon are:
1. Inpatient Rehab
Inpatient rehab is when you check in to a clinic and stay there – night and day – for an agreed-upon length of time, usually between 30 and 90 days.
Within a residential rehab facility, you will be able to experience the various therapies on offer and have access to medical professionals 24 hours a day.
You will live by the clinic's schedule with specific waking, sleeping, and eating times. You will be fed a healthy, balanced diet and learn the importance of nutrition and routine in beating addiction.
2. Outpatient Rehab
As an outpatient, you will live at home but visit an outpatient clinic to see a medical professional at certain times.
You can still have therapy and any prescription medication you need, but you will have to live surrounded by your usual triggers as you learn to control your urges.
Undergoing rehab as an outpatient allows you to continue with any work or school commitments as it does not require a prolonged stay at the facility.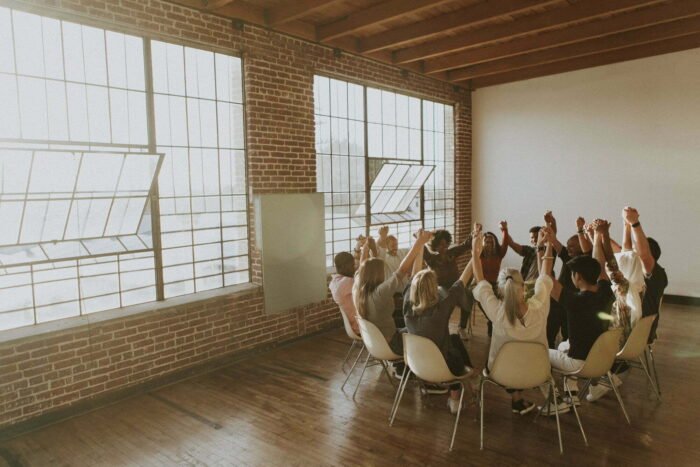 3. 12-step programs
Many drug and alcohol rehabs in Stratford Upon Avon utilise 12-step programs as a way to tackle your addiction, as well as a form of aftercare.
These programs are an excellent way to connect with other people who are dealing with the same issues as you.
This can provide you with a place to talk openly about your anxieties in a non-judgemental environment and get advice from your peers.
You can avail of local 12-step programs in Stratford Upon Avon while in an inpatient rehabilitation facility, as an outpatient, or at any other time during your addiction recovery.
Statutory-Funded Addiction Services in Your Area:
Here are some more addiction services that can help you.
1. Turning Point
Address: 27-29 Rectory Rd, Oxford OX4 1BU
Telephone: 0300 0134776
Website: http://wellbeing.turning-point.co.uk/oxfordshire
2. CAMHS
Address: Stratford Healthcare Building, Building 2 2nd Floor, Arden St, Stratford-upon-Avon CV37 6NQ
Telephone: 01789 339570
Website: https://cwrise.com/where-is-rise-based/
3. Change Grow Live
Address: 16 Court St, Leamington Spa CV31 2BB
Telephone: 01926 353513
Website: http://changegrowlive.org/warwickshire
In addition to the above services, you can find further support at organisations such as Papyrus, Samaritans, Mind UK and Rethink Mental Illness. 
Don't wait until it's too late to get help – attend a drug and alcohol rehab in Stratford Upon Avon by talking to our team today on 0800 326 5559
Get help today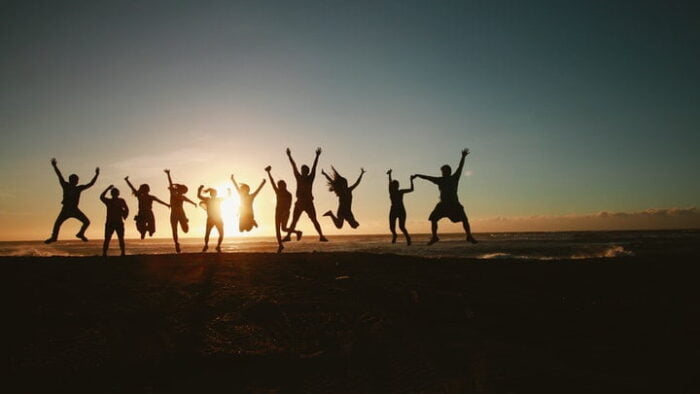 Our team of experts at OK Rehab are ready to help you find the perfect drug and alcohol rehab in Stratford Upon Avon today.
Call us on 0800 326 5559 or chat to us online at www.OKrehab.org to learn more about addictions and rehab and what drug and alcohol rehab is available in Stratford Upon Avon.
No matter where you are in the recovery process, addiction can always be overcome.
We offer rehab services across Warwickshire, including Alcester, Atherstone, Bedworth, Bulkington, Claverdon, Coleshill, Dunchurch, Earlswood, Gaydon, Henley-in-Arden, Kenilworth, Kineton, Lapworth, Leamington Spa, Long Itchington, Long Marston, Nuneaton, Polesworth, Rugby, Shipston-on-Stour, Southam, Studley, Warwick, Wellesbourne, Wishaw, Wolston and more.