When drugs and alcohol start to consume a person's daily activities, other priorities can fall aside. You might notice that the person you care about isn't looking after themselves.
This might be about eating properly, doing things they used to take pleasure in, and maintaining personal hygiene.
Watching someone you love deteriorate as substance use disorder takes over is a heartbreaking experience. For many families, it can also be incredibly divisive as each person deals with it in their way.
Some family members might unwittingly become enablers, while others become apathetic and decide to have nothing to do with the person.
The impact of addiction has extreme and far-reaching emotional effects. However, there are also serious physical and mental effects for the person living with the addiction, whether that's drug abuse, binge drinking or even gambling addiction.
It's only through addressing the problem that healing in these areas can occur.
There are rehab clinics in the Berwick-Upon-Tweed area that are treating and supporting people through recovery every day.
To find out what the most useful treatment options are for you, call OK Rehab on 0800 326 5559. Our team of advisors specialise in finding the best option so you can begin healing as soon as possible.
How Does OK Rehab Support People?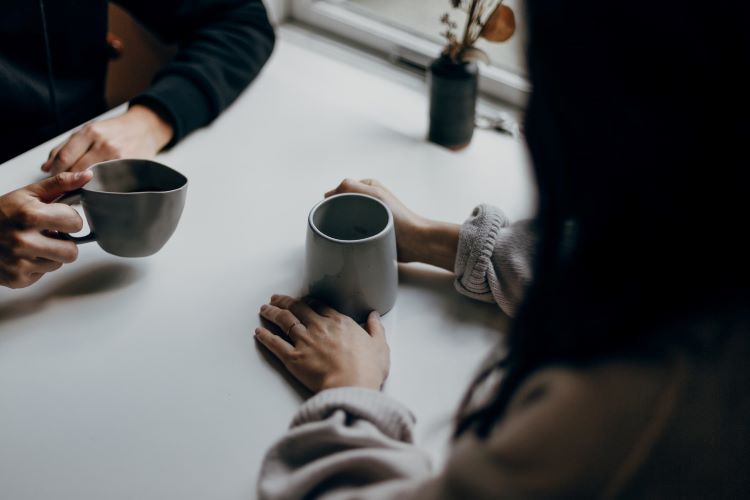 The OK Rehab team is a team of specialists who have years of experience and knowledge of working to support people towards recovery. Addiction is an area we keep up-to-date on. We understand common causes, issues with why this health issue continues, and what the most modern and effective treatments are.
OK Rehab liaises with private clinics throughout the UK. We do this so we understand what's on offer and what clinics specialise in.
With this background, we then support people in finding their most appropriate treatment options. When you call us on 0800 326 5559, we'll lead you through a chat.
Our team is friendly and professional and if you're keen to enter rehab services then we'll carry out a pre-admissions assessment. This is where we find out about you, your addiction and its impact, as well as your recovery aims.
This can take the form of a wide selection of different psychiatric assessments but commonly includes:
These tests will also be used at rehab by recovery specialists and psychiatrists to determine your exact care needs, helping them to create a person-centered care plan filled with the physical and psychiatric treatments that will work best for you.
Our team wants you to reach your goals. By considering your answers and linking this to our knowledge of UK services, especially to those in Berwick-Upon-Tweed, we then guide you through rehab options. 
We can explain what's available locally or further afield and can answer any questions you might have about what it's like to stay at rehab.
With your consent, we can then refer you to a clinic. We're very happy to make all the arrangements and support you up to admission as well.
OK Rehab exists to make the start of your recovery journey as smooth as possible. We help by slim-lining your options down to the ones which will suit you most so that your decision is made easier.
For more information on Drug and Alcohol Rehab in Berwick-Upon-Tweed, call OK Rehab on 0800 326 5559.
NHS Services or Private Clinics: Which is Better?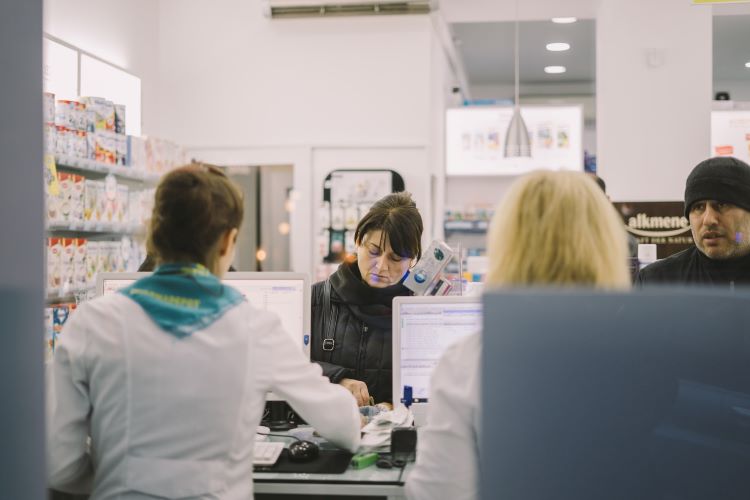 Whatever supports a person to recover from an addiction is what is better for them. There are a few large contrasts between free NHS services and private clinics, though, and these should be considered.
Although NHS services are free, there have been ongoing cuts to services which means that reduced staffing and availability of treatments are common.
There are often organisational targets too which can detract from the nurturing approach a lot of people accessing services require.
Along with this are long waiting times and sometimes, people are ineligible for particular support if they also have a mental health problem.
Private clinics have a wide team of specialist staff to work around and support each individual. Care plans will be tailor-made to support a person's healing.
It is also worth noting that medically-assisted detox will be available at any appropriate addiction treatment service, but will be most effective at a private residential rehab.
This is because staff will be able to monitor your experience of drug and alcohol withdrawal symptoms (Delirium tremens, seizures, etc.) and apply the appropriate medications.
These often include benzodiazepines like Chlordiazepoxide (better known as Librium), or controlled substances such as buprenorphine, in the case of heroin withdrawal.
Under the right circumstances, a properly conducted drug or alcohol detox can make even the most serious elements of drug or alcohol withdrawal syndrome far safer and more comfortable.
Private clinics also have the brilliant aspect of minimal admission times meaning you don't have to wait a long time for treatment.
Residents who have mental health issues are also welcomed and treated as the staff have the necessary time and resources to properly address them.
Statutory-Funded Addiction Programmes in Berwick-Upon-Tweed
Here are some low-cost or free treatment options near you.
1. Northern Spirit Berwick
Address: 17 Wallace Grn, Berwick-upon-Tweed TD15 1EB
Telephone: 01289 305 002
Website: http://www.northernspiritberwick.weebly.com/
2. The Community Drug & Alcohol Recovery Service
Address: Eden House, 1 Station Rd, Consett DH8 5RL
Telephone: 03000 266 666
3. Teen Challenge UK – Whitchester House
Address: Whitchester House, Duns TD11 3SF
Telephone: 01361 890 271
Website: http://www.teenchallenge.org.uk/locations/scotland
The NHS is of course there to help you by providing useful information alongside outpatient services at a local NHS Foundation Trust and helping you to access sober living houses if necessary.
Support meetings are also a popular choice, with multiple Alcoholics Anonymous, Narcotics Anonymous or Cocaine Anonymous meetings likely to operate near you, as well as Alateen to access specialist support for adolescents.
If you would like to atend a mutual support group that avoids spiritual elements like that of a higher power, SMART Recovery is an excellent alternative.
You can also reach out to several helplines such as We Are With You, Change Grow Live, Turning Point, the National Association for Children of Alcoholics and the National Institute for Health and Care Excellence.
For more information on Drug and Alcohol Rehab in Berwick-Upon-Tweed, call OK Rehab on 0800 326 5559.
What Sort of Therapies Are Available at Drug and Alcohol Rehab in Berwick-Upon-Tweed?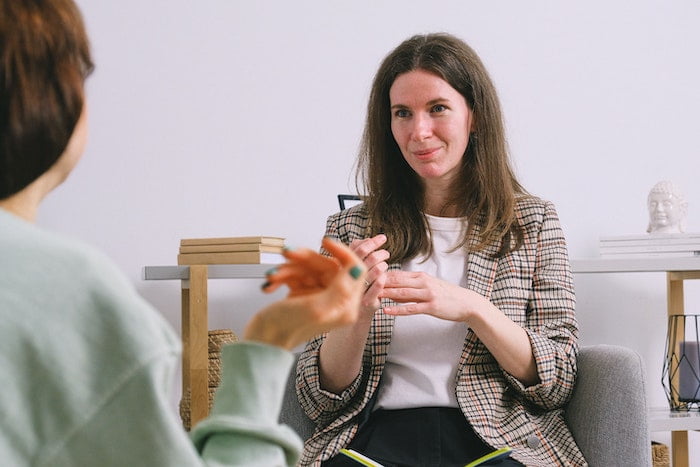 Therapy is a broad term that can be applied to many different psychotherapies, talking therapies, physical therapies and other forms of treatment that are used in addiction recovery.
Some of the most popular include:
These are just a few of the many different treatment approaches a rehab might employ to treat your addiction.
Every individual has unique needs in their recovery, and so the wide selection of traditional and modern treatments available is always growing.
For more information on Drug and Alcohol Rehab in Berwick-Upon-Tweed, call OK Rehab on 0800 326 5559.
Cost of Private Rehab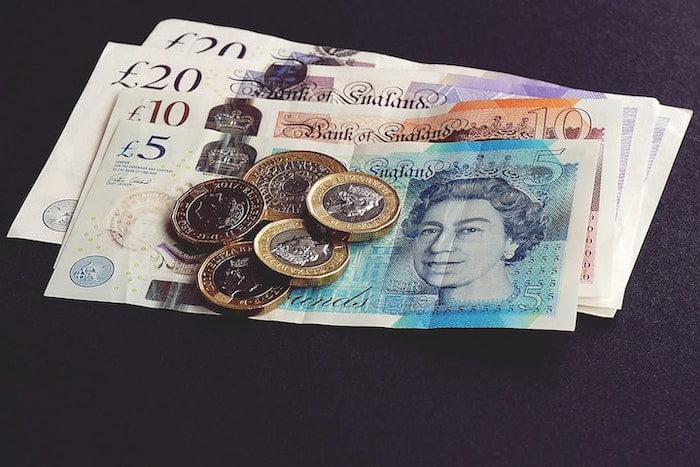 There are different private rehab options. As well as there is a range of clinics, and within those centres, there are different staff and treatments.
Each person will require different input. Some people will have severe addictions and will require deep therapeutic and medical support.
 At its shortest a detox might last three days, and at its longest can last up to ten days.
This will of course only matter if you require a detox, which is needed for addictions that involve physical dependence such as alcohol addiction, ketamine addiction, heroin addiction and other opioid use disorders.
Cocaine dependence, crack cocaine addiction, cannabis use disorder and of course behavioural addictions like gambling addiction do not require detox, so your rehab stay could be shorter.
The length of a stay at rehab can vary between three days to a month. Some people might require support for other disorders or behavioural addictions at the same.
Many factors influence the length of stay, treatments needed, and therefore the cost. It's worth having a chat with OK Rehab about your circumstances to find out what's available to you.
One thing that's useful to keep in mind is that the amount of money spent on alcohol and drugs in a year is usually enough to cover a stay at rehab. It can be useful to ask yourself the question: where do you want to be in a year?
For more information on Drug and Alcohol Rehab in Berwick-Upon-Tweed, call OK Rehab on 0800 326 5559.
Can My Family be Supported Too?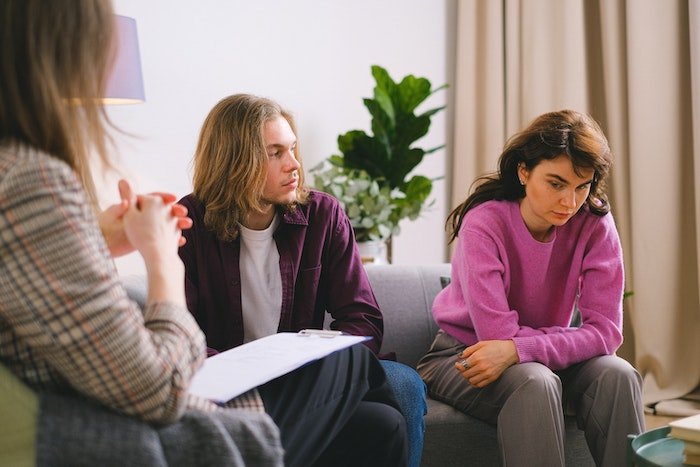 Where addiction has impacted one person, a whole family is usually implicated. This is why private clinics in Berwick-Upon-Tweed also offer family and couple therapies.
These can be especially effective to create long-term support, healing, and rebuilding relationships. There are also local groups which support the family of the addicted person, such as Al-Anon Family Meetings.
For more information on Drug and Alcohol Rehab in Berwick-Upon-Tweed, call OK Rehab on 0800 326 5559.
Dual Diagnosis At Rehab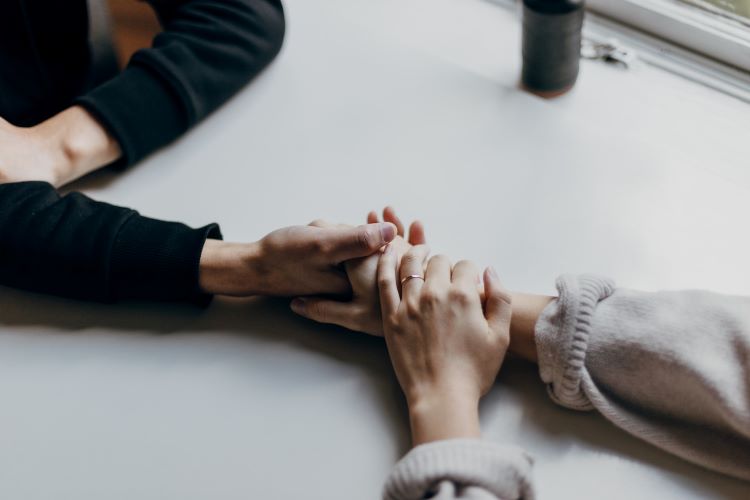 Many people entering rehab will receive treatment for both addiction and mental health issues.
This is known as a dual diagnosis – when the two are present at the same time and closely linked.
When this is the case, professional treatment is essential for recovery to last.
These sorts of co-occurring disorders are very common in addiction, with some of the most common mental health experiences including:
For free mental health support, consider reaching out to groups like Rethink Mental Illness, Samaritans, Mind UK, YoungMinds and Papyrus.
You will also need to consider any physical health issues linked with your addiction, such as liver failure, heart disease, Wernicke's Encephalopathy, alcoholic hepatitis and others.
For more information on Drug and Alcohol Rehab in Berwick-Upon-Tweed, call OK Rehab on 0800 326 5559.
Aftercare After Drug and Alcohol Rehab in Berwick-Upon-Tweed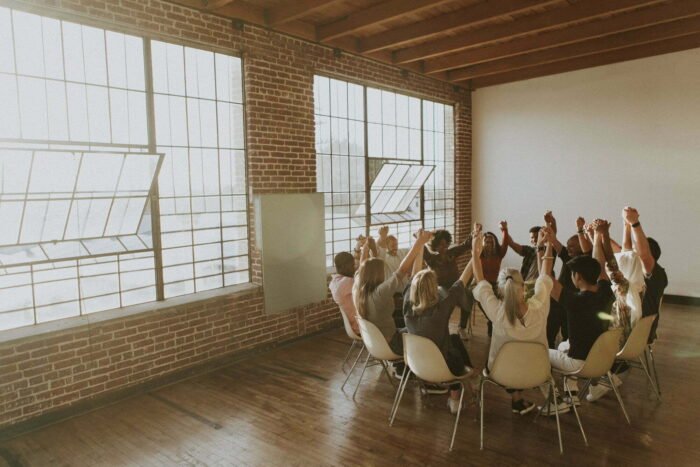 Once your period of inpatient treatment has been concluded and you return to regular life, your care will not come to an end.
Every individual who enters rehab will receive aftercare support, with a plan that details a list of services they will receive to help them stay sober during the difficult first year of recovery.
This will include everything from follow-up meetings with caseworkers s and ongoing outpatient treatment, to detailed reminders of their coping mechanisms and a customised relapse prevention plan.
If you fully engage with your aftercare plan, the chances of you maintaining sobriety successfully and living an addiction-free life are vastly improved.
For more information on Alcohol and Drug Rehab in Berwick-Upon-Tweed, call OK Rehab on 0800 326 5559.
When to Get Help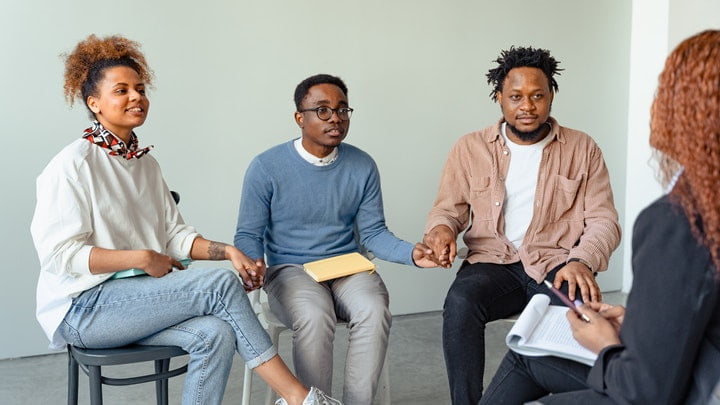 There's no time like the present to find out what your local treatment options are in Berwick-Upon-Tweed.
Call OK Rehab on 0800 326 5559 to find out what your next steps are. It's important to seek help quickly to access help while you're motivated.
You should also bear in mind that the quicker you begin healing the less damage is done by the substances that will need repairing.
Every rehab in England and Wales that we work with is vetted by the Care Quality Commission (CQC).
We also offer services across Northumberland, in places such as Alnmouth, Amble, Ashington, Beadnell, Belford, Bellingham, Berwick-upon-Tweed, Cramlington, Craster, Haltwhistle, Haydon Bridge, Heddon-on-the-Wall, Hexham, Holy Island, Morpeth, Ponteland, Prudhoe, Riding Mill, Rothbury, Seahouses, Widdrington, Wooler and more. 
Call us now to start your recovery.