Drug and Alcohol Rehab in Coventry
There are around 14,000 high-risk drinkers in Coventry, but only 6% of these people are in treatment. Of the opiate users, only 46% are in treatment.
Are you considering attending a drug and alcohol rehab in Coventry? Are you unsure where to start? We can help.
We are OK Rehab, a recovery advocate service run by individuals who are all in recovery themselves.
We know better than anyone what you are experiencing right now. Thanks to our experience dealing with other clients across the country and also experiencing struggling with addiction ourselves, we can support you in seeking suitable addiction treatments.
This can be a confusing time, so we strive to make this process as simple and easy as possible so you can get the care you need in no time, with much less stress.
If you are someone looking for help for a loved one dealing with an addiction, we also offer intervention services, support, and general advice about your next steps.
Some frequently asked questions are answered below for those who wish to know more.
Get alcohol and drug rehab in Coventry for a variety of addictions including binge drinking, alcohol addiction, benzodiazepine addiction, Buprenorphine addiction, cannabis use disorder, crack cocaine addiction, ketamine addiction, opioid use disorder, heroin addiction, cocaine dependence or cocaine addiction, any physical dependence or codependency, substance use disorder, and behavioural addictions such as gambling addiction and eating disorders.
If you don't find what you're looking for on this page, however, feel free to give us a call on 0800 326 5559
Interventions to use with your loved one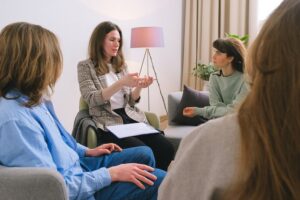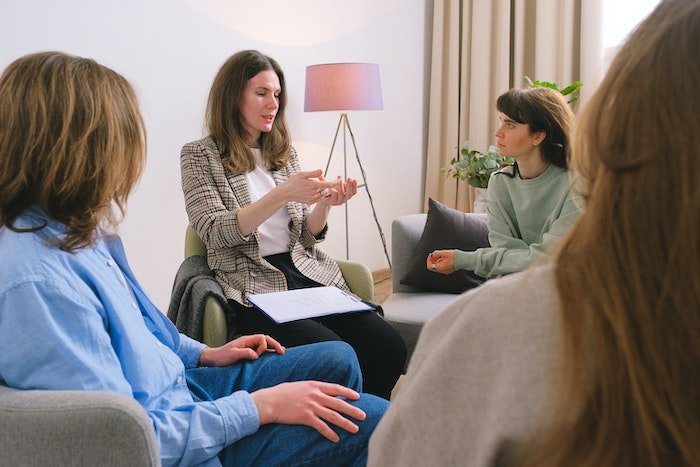 Loving someone who has an addiction is challenging. Their behaviour changes. Some might manipulate and lie; mood swings can be really scary.
This doesn't stop love, though. When you're at a loss for what to do, staging an intervention can become a familial lifeline.
You might opt for asking a professional to join you in approaching your loved one. The professional would lead it, and after raising concerns, they would list treatment options and encourage a stay at rehab.
Another intervention that thousands of families have used effectively is called the CRAFT intervention. This places emphasis on positive behaviours and interactions.
You have guidance which reveals how to communicate and set boundaries. CRAFT empowers each person who employs it and supports your loved one in accessing treatment.
Please call our 24-Hour Helpline: 0800 326 5559
What is an addiction?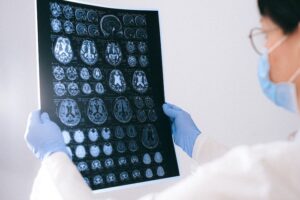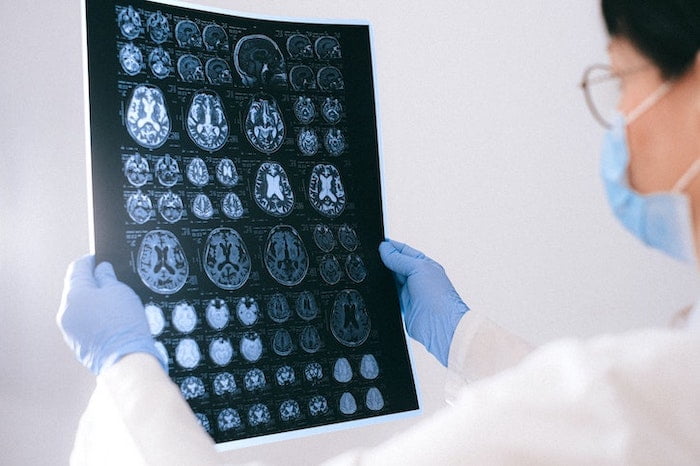 Addiction is a brain disorder. It is characterised by an individual frequently and compulsively engaging in a certain act that offers some kind of reward, despite the consequences.
According to a charity study, around one in three people in the UK are addicted to something. Though this may seem high, it is worth noting that you can be addicted to almost anything.
Drugs and alcohol are not the only substances that can cause an addiction.
In fact, anything from shopping and collecting items to gambling and the internet can become highly addictive and produce adverse effects, just like drink or drugs, though these addictions usually inflict less damage to the actual body.
Please call our 24-Hour Helpline: 0800 326 5559
What causes addiction?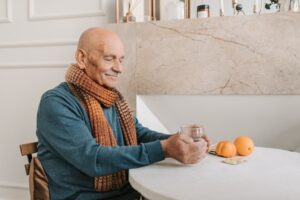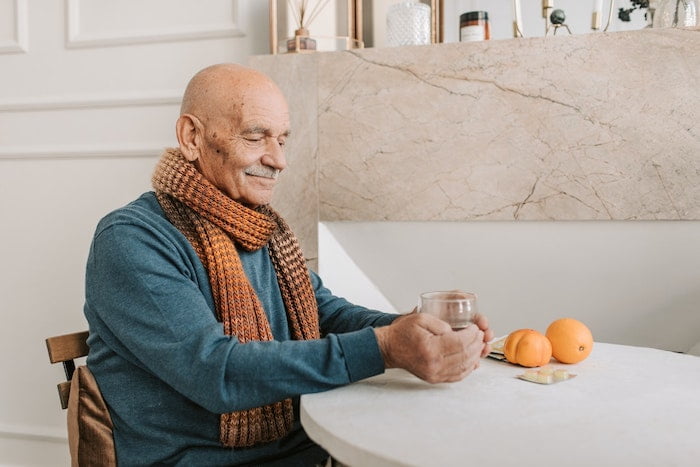 Put simply, an addiction usually develops from a habit, and a habit can occur because of a whole host of reasons.
Many individuals use drugs and alcohol recreationally at least a few times a month, and when paired with a healthy diet and only consumed in moderation, this can stay at a healthy level for their whole lives.
Unfortunately, there are times when recreational use of these substances can become a habit – drinking a few pints every weekend at the pub or having a glass of wine with each dinner, seemingly harmless acts can soon develop into much more.
When this becomes a habit, it is easy for the individual to become accustomed to the high that comes with using the substance, leading them to desire and chase that high more.
This can lead to addiction when the individual's tolerance for the substance begins to increase with each use due to the frequency of it being consumed.
This usually results in the person having to up the dose each time to reach the same desired effect, leading to more severe addiction and more and more harm being done to the body each time.
This is a very simplistic view of what causes addiction, and for some, it is caused by using drinks or drugs as a tool to cope with certain aspects of life rather than just a bad habit.
When consumed, drugs and alcohol release chemicals into the brain, and these chemicals work to make us feel looser, happier, and more carefree and stress-free.
Because of this, many individuals who are struggling with addiction now begin by drinking or using drugs in order to avoid negative emotions or 'triggers'.
These triggers can appear in many forms, such as dysfunctional families, abusive relationships, peer pressure, work stresses, and traumatic events.
Addiction is very likely to occur when a person begins to use a substance as a coping mechanism to avoid the heavy emotions that come with these triggers.
Please call our 24-Hour Helpline: 0800 326 5559
How does attending rehab in Coventry help with addiction?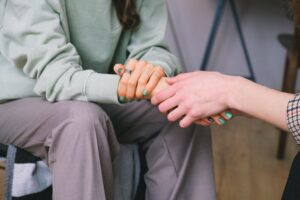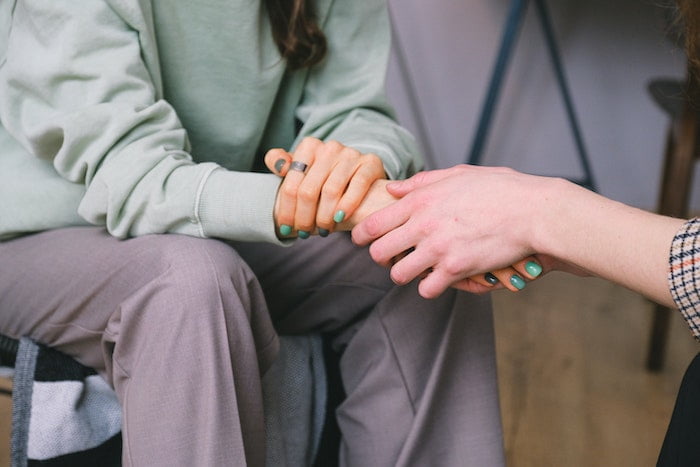 Because addiction impacts you both physically and mentally, rehab works to treat both the body and the brain together.
Whilst there is no definitive 'cure' or remedy for addiction, treating the body with detox and taking care of the mental aspects of addiction with therapy and counselling is the most effective way toward recovery from drugs and alcohol.
Types of therapy you can receive at a private rehab include Acceptance and Commitment Therapy, acupuncture, art therapy, cognitive behavioural therapy, dialectical behaviour therapy, drama therapy, Eye Movement Desensitization and Reprocessing, group psychotherapy, motivational therapy, Rational Emotive Behavior Therapy, brief intervention, contingency management, coping mechanisms work therapy, equine therapy, family therapy, group therapy, individual therapy, mindfulness, motivational interviewing, music therapy, and talking therapies.
It is no immediate or overnight fix, and recovery requires work and effort to be put in by you, too, for it to be successful and lost lasting.
This dual approach to treating an addiction is why many at-home recovery attempts fail so soon.
Whilst DIY detoxes may succeed in ridding the body of the substance, the emotional and psychological triggers remain, and without treating those, too, relapse is much more likely than with professional help.
You can slowly come to terms with your addiction through multiple therapies and other treatments in a drug and alcohol rehab in Coventry.
This process starts with the patient being able to see addiction as an illness.
From then, you will learn more about yourself and what led you to this point, identify your triggers and the root causes of your addiction, how to avoid them when you leave rehab, and discover new ways to cope with negative emotions and events.
You will most likely experience a combination of a few different types of therapy, as they tend to be more successful when paired together.
What you participate in will be decided through an evaluation of you and your addiction, which will help us narrow down what options will best suit your personal needs.
Some of the types of therapy you may encounter in rehab include Family Therapy, Art Therapy, Group and Individual Therapy, Acceptance and Commitment Therapy (ACT), Motivation Enhancement Therapy, Cognitive Behavioural Therapy (CBT), and Dialectical Behavioural Therapy (DBT).
You may also take part in other treatments, such as contingency management, which incentivises good behaviour with money and other prizes.
Please call our 24-Hour Helpline: 0800 326 5559
Am I addicted?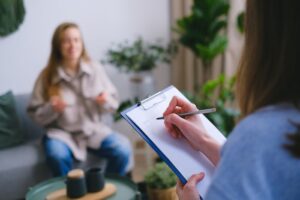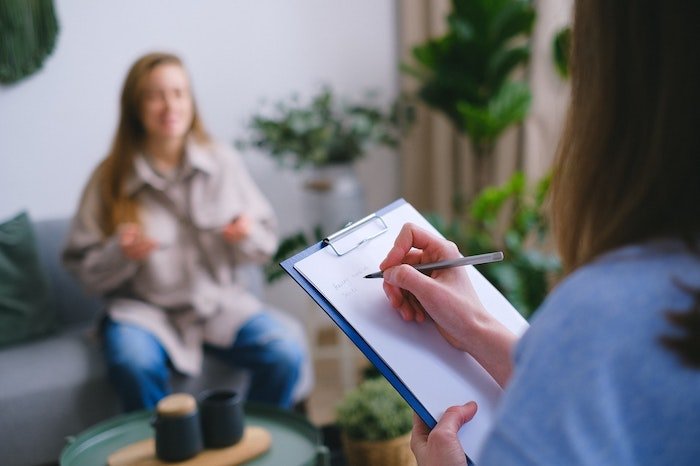 To enter a drug and alcohol rehab in Coventry, you need to have an addiction. That might sound obvious, but many who use substances find it hard to acknowledge and admit.
In this scenario, there are questions you can ask yourself which clear up the fact that there is a problem. Saying yes to any of the following reveals that it's highly likely you require addiction treatment:
Do you ever feel like stopping drugs and alcohol would benefit you?
When you drink or take drugs, does it make you feel guilty?
Have you ever felt cutting down would help you?
Do you need the substance when you wake up in order to face the day?
If you're worried about saying yes to any of these questions and want to reach out to someone, you can contact OK Rehab.
Please call our 24-Hour Helpline: 0800 326 5559
How much does a stay at rehab in Coventry cost?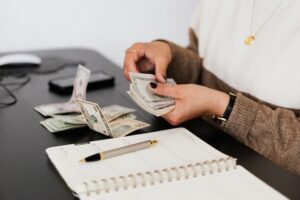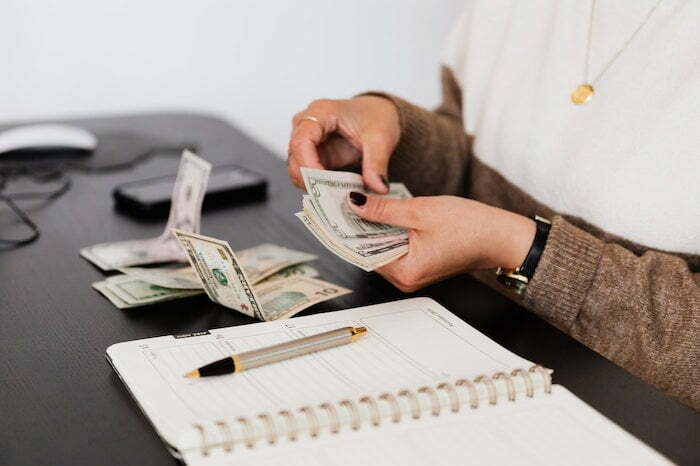 Going to a private clinic costs money. However, you benefit from highly experienced staff who specialise in supporting people in your circumstances, and you also get 24-hour care, food and a bedroom.
The treatments cover every aspect of your physical, emotional, mental, and spiritual health.
Addiction is a complex disease and therefore needs to be addressed in a variety of ways.
The cost of rehab for one week might be £1,000, or could be as high as £10,000. It really depends on where you go, as establishments vary in the level of luxury they offer.
Please call our 24-Hour Helpline: 0800 326 5559
Can your health insurance cover a rehab stay in Coventry?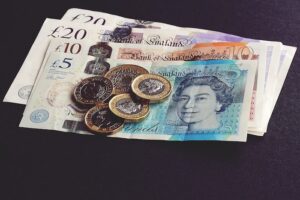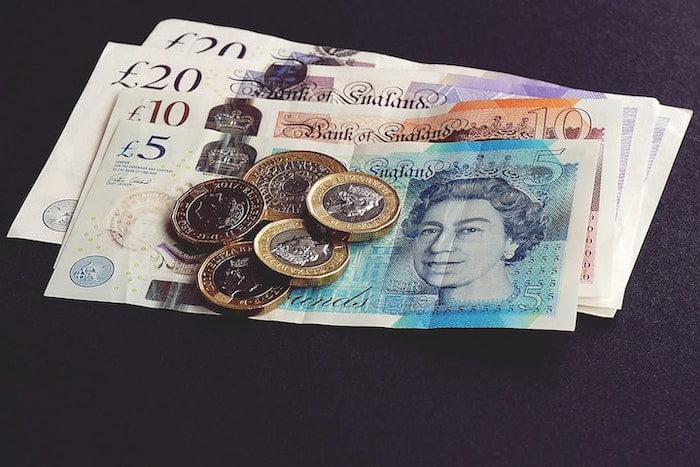 It's definitely worth checking out whether your private health insurance covers the cost of a rehab stay in Coventry. Many do. Remember, though, if you claim through it, the future premiums will be higher.
For those whose health insurance was taken through their job, then it's highly likely that you'll be under oath to admit your addiction and that you're going to rehab to your employer.
Please call our 24-Hour Helpline: 0800 326 5559
Is there funding available through the NHS that will pay for rehab?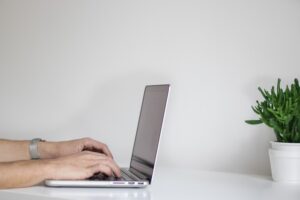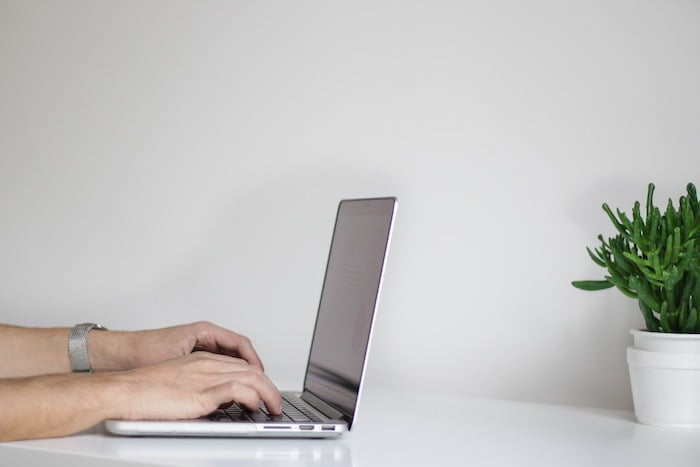 The government does offer some funding for people to enter rehab.
It is, however, very limited, meaning that the sum available is very small compared to the number of people who require treatment and the number of people who apply for the funding.
To enter a drug and alcohol rehab in Coventry through NHS/government funding, you'll have to be actively involved with local drug and rehab services.
It's also imperative that you're able to prove how committed you are to achieving sobriety over a length of time.
At this point, you can then apply to your local council for funding. They'll decide from a large number of applications which to award the money to for a residential.
Free treatment services available in Coventry include:
1. Change Grow Live Coventry
Address: 1a Lamb Street, Coventry, CV1 4AE
Telephone: 02476 010241
Website: https://www.changegrowlive.org/drug-alcohol-service-coventry/info
2. Rise Coventry
Address: Stoney Stanton Road, Coventry, CV1 4FS
Telephone: 024 7696 1368
Website: https://cwrise.com/
3. Positive Choices Coventry (CGL)
Address: 23-25 City Arcade, Coventry, CV1 3HX
Telephone: 02476 553130
Website: https://www.changegrowlive.org/positive-choices-coventry
4. Healthy Lifestyles Coventry
Address: Second Floor Office Suite John Sinclair House, Canal Basin, Coventry, CV1 4LY
Telephone: 0800 122 3780
Website: https://hlscoventry.org/about-us/
5. Aquarius Coventry
Address: 8 Ironmonger Row, Coventry, West Midlands, CV1 1FD
Telephone: 07880 035356
Website: https://aquarius.org.uk/
Please call our 24-Hour Helpline: 0800 326 5559
How long does treatment take in a private rehab centre in Coventry?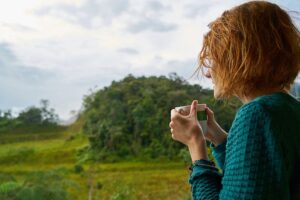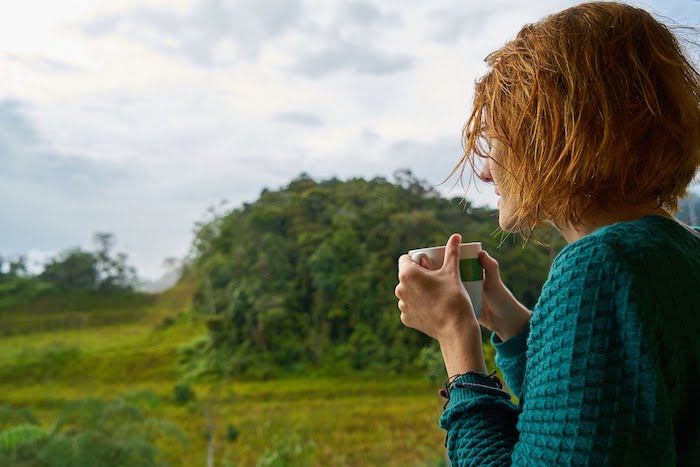 Rehab programmes usually last around 28 days. This is typical because it offers a long enough time to get through the initial period of craving and detox and to begin learning, developing and practising new healthy behaviours.
Sometimes people might enter rehab in Coventry for a seven-to-ten day detox to rid the body of a physically addictive substance in a safe way under the care of a specialist clinical team.
Please call our 24-Hour Helpline: 0800 326 5559
Types of treatment services available in Coventry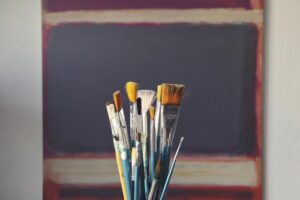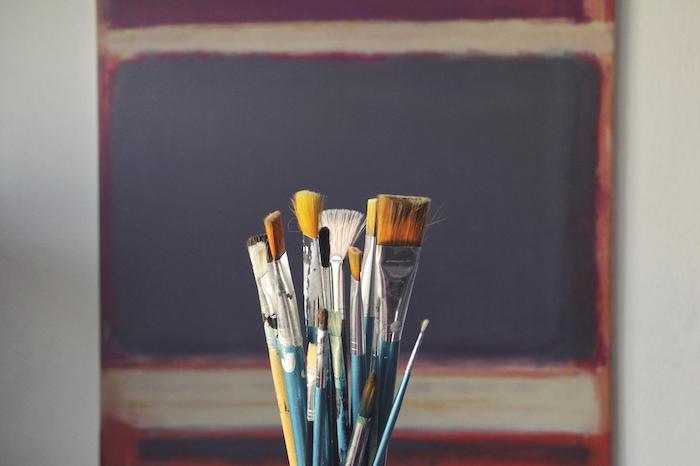 There are two types of services for receiving treatment from a professional team: local drug and alcohol services and the private clinic.
Local services are funded by the government and are found in towns and cities. In addition, there are usually drop-in clinics, a needle exchange, some one-to-one sessions, and weekly groups.
These services treat you as an outpatient because you enter the clinic for treatment while living at home.
A private clinic in Coventry offers a tailored programme to suit your needs based on assessment. You'll participate in psychological and alternative therapies. In addition, there will be relaxing exercises and new therapeutic experiences to bring new understanding.
Medications are prescribed where needed for safe detox. These services you stay at for a period of time to receive treatments, so they're known as inpatient services.
Please call our 24-Hour Helpline: 0800 326 5559
Alcohol detox and rehab in Coventry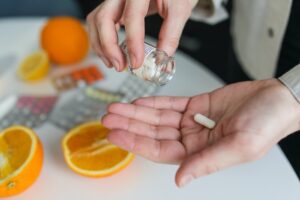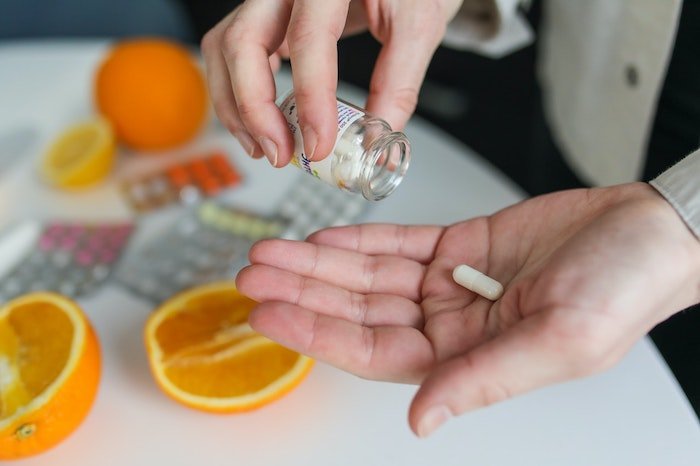 To enter a drug and alcohol rehab in Coventry for alcohol addiction, you'll likely have both a physical dependency and a psychological addiction.
As soon as you enter, you'll begin with a seven-to-ten day detox which includes a doctor prescribing medication such as Librium. This reduces any uncomfortable symptoms linked to:
Sweating
Sickness and diarrhoea
Hallucinations
Seizures
It also helps keep you alive because stopping alcohol intake suddenly can lead to death through seizures.
After detox, therapies focus on mental and emotional health. Therapists will guide you to develop self-awareness and self-compassion, both of which will allow you to forgive yourself for addictive behaviours and to grow from them.
Group sessions will provide the space to reduce isolation and enable emotional connection to people who totally understand addiction as their own experience. There you share ideas and knowledge that support the healing journey.
Stages of alcohol detox
Alcohol dependence can be confirmed fast and efficiently using the Alcohol Use Disorders Identification Test, DSM-5 or CAGE questionnaire.
Dependent drinkers will have built up a strong tolerance to alcohol, and experience unpleasant withdrawal symptoms (alcohol withdrawal symptoms) or alcohol withdrawal syndrome when they stop drinking, so these symptoms need to be managed carefully.
To ensure that the risk of seizures is curtailed our medical team prescribe patients with Chlordiazepoxide, brand name Librium, as they undergo detox as this has been proven to offer more protection against the risk of seizures.
A medically-assisted detox (alcohol detox) is needed in order to try to prevent the effects of alcohol, including encephalopathy (Wernicke encephalopathy) and delirium tremens.
Please call our 24-Hour Helpline: 0800 326 5559
Rehab for cannabis in Coventry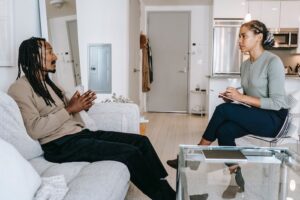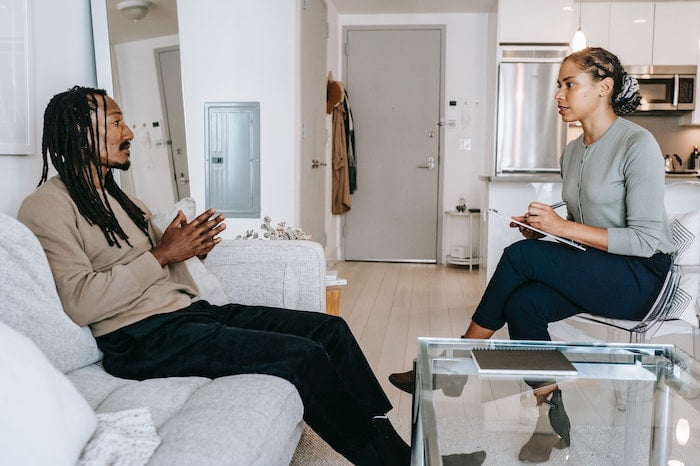 When people begin smoking cannabis, they rarely realise how strong it is and its consequences on the brain and behaviour. Rehab programmes support many users whose lives have been reduced by this substance.
Effects of long-term use include a loss of interest in life, usual activities, a disruption to appetite and metabolism, and anxiety-related symptoms such as worry, stress, panic, compulsiveness, paranoia, hallucinations and psychosis.
Staff members support you in understanding how cannabis changes your thoughts, emotions, and behaviours.
You will reflect on how the use became addictive , how to adapt to take back control of your mind, and how you choose to live in the future.
Through relaxed exercises such as yoga or tai chi, you'll start to "be in" your body in a new way. This offers tranquillity and space to return to throughout the rest of your life if you develop these helpful activities into routines.
Please call our 24-Hour Helpline: 0800 326 5559
Rehab for heroin in Coventry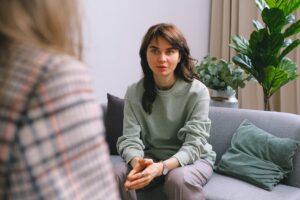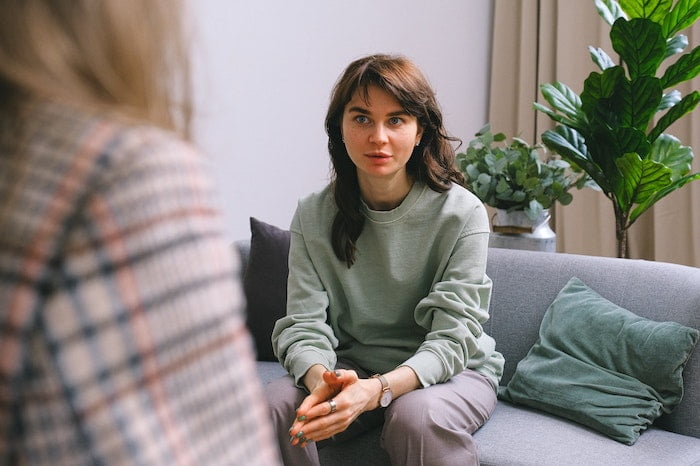 Another substance that creates a physical dependency is heroin. As such, withdrawal can be very uncomfortable for users. In fact, this is one of the reasons that heroin is so difficult to quit. Withdrawal can make a person:
Violently shake
Sweat profusely
Paranoid
Confused
Irritable
Hallucinate
Experience severe pain in their body
That's why a detox under the supervision of a doctor is critical. At rehab, this lasts up to ten days and covers the tapered prescription of Subutex, the medication used to make heroin withdrawal as smooth as possible.
After this initial stage, you'll begin the work, which provides you with the tools to remain abstinent. First, you'll find out what it is that drives you to use heroin and what things make it easy to return to.
You'll develop new coping strategies so that you have a different answer to difficult situations in the future.
In addition, there will be enjoyable activities, like music therapy and equine therapy, to take your mind elsewhere and bring you valuable new experiences.
You might also receive treatment for the other effects of heroin addiction such as hepatitis.
Please call our 24-Hour Helpline: 0800 326 5559
Rehab for cocaine in Coventry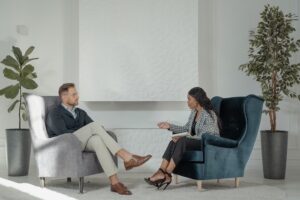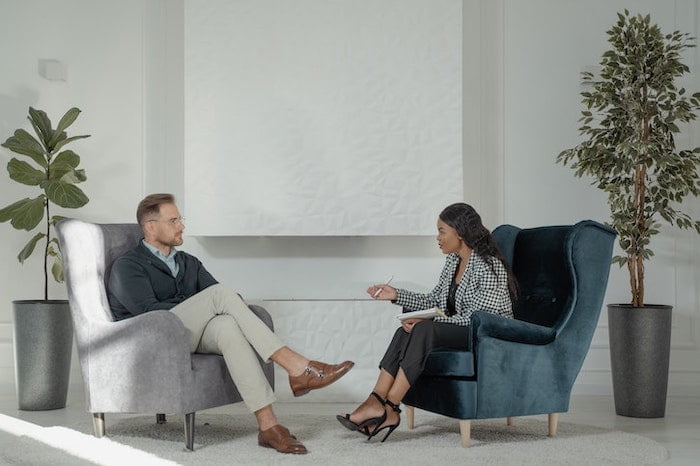 Increasingly, people are developing cocaine addiction. Not only is it more available worldwide and therefore in the UK, but this fact also means it's cheaper.
Its glamourisation often seduces people in the media and, despite it being a Class A, don't realise just how addictive it is.
Cocaine creates a seriously compulsive addiction which takes over thought processes.
It leaves the body filled with toxins that deteriorate the internal organs and vastly increases the likelihood of developing illnesses and diseases.
Therapists will guide you to understand the substance through new knowledge of what it does internally – How it changes thought, perception, and physical and mental health.
You'll begin to practise skills that make you aware of triggers and how to react in healthy ways, which supports abstinence.
Through conversation and exploring new activities linked to education, creativity and exercise, you'll begin to develop goals for a meaningful and healthy cocaine-free life.
Please call our 24-Hour Helpline: 0800 326 5559
What therapies are available at rehab in Coventry?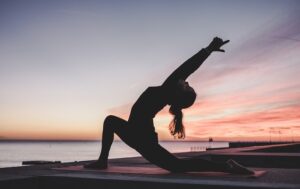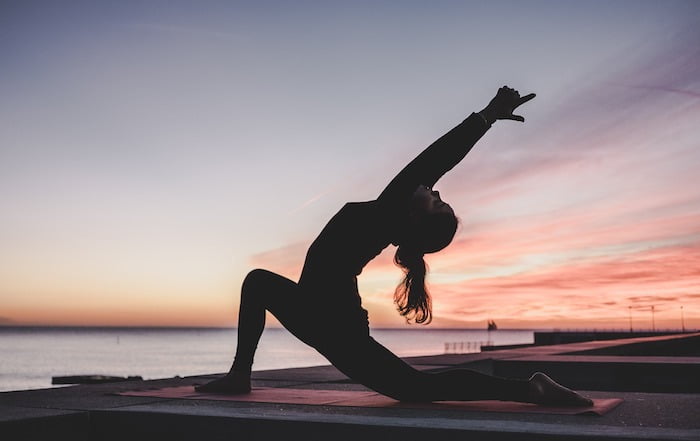 It's imperative you participate in a wide range of treatments as this covers different approaches to healing.
When you cover more, you find the things that suit you most to take into the future, but in the early stages of recovery, these different approaches work harmoniously to structure your leap into successful abstinence.
Therapies and treatments at rehab include:
Counselling – using conversation to talk about memories, experiences, worries, and the future.
Cognitive Behavioural Therapy (CBT) – to begin retraining the brain's processes which is the key to changing addictive behaviours into healthy ones.
Dialectical Behavioural Therapy (DBT) – is offered to those who would benefit from learning new ways to respond to emotional triggers.
Motivational interviewing – where staff lead you in conversation to feel more self-confident and focused on becoming sober long-term.
Brief interventions – offering new perspectives to what you already know about the substance and bringing you new reflections to encourage healing.
Alternative therapies – equine therapy, art therapy, and music therapy support you to heal through creativity and care.
Holistic approaches  – mindfulness, yoga, reiki, ear acupuncture, and therapeutic massage to give you enjoyable moments in your body without the substance.
12-Step groups which support you to identify a higher power, whether that means god, mother nature, or something else. This provides a source of strength and connection through a humble approach.
SMART Recovery sessions – aimed at developing practical goals and tips to make a recovery easier on a day-to-day basis.
Family therapy – to offer new supportive, positive, and healthy communication methods.
Please call our 24-Hour Helpline: 0800 326 5559
Addiction and dual diagnosis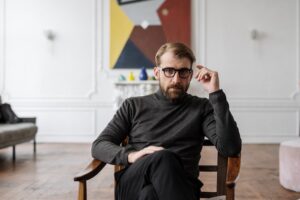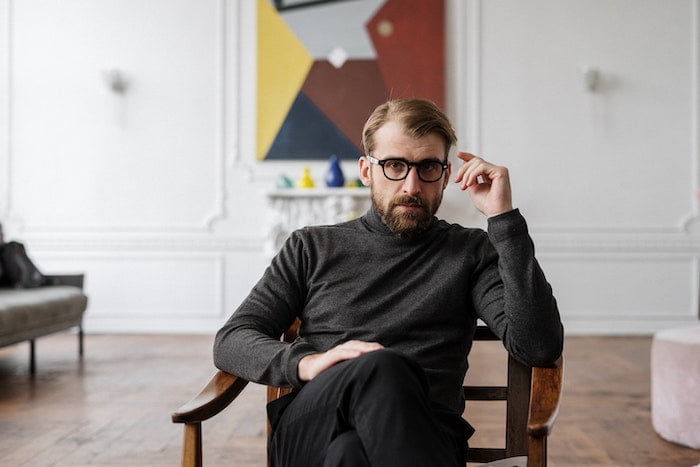 When people enter rehab who have both a mental health condition (such as depression, post traumatic stress disorder (PTSD), bipolar disorder, borderline personality disorder, obsessive compulsive disorder (OCD) or schizophrenia or anxiety) and an addiction, they're highly likely to get a dual diagnosis.
This means that both illnesses exist alongside each other. The diagnosis primarily lets staff understand that you might need a different approach. For a start, you'll be treated for both areas, making a recovery more achievable.
You will get a complete psychiatric assessment when you enter rehab by a psychiatrist, who will see if you need psychiatric treatment.
A dual diagnosis is actually really common in the addiction field.
People turn to drugs and alcohol when they struggle with depression, PTSD, bipolar disorder etc., to try and self-medicate and feel better. Unfortunately, when this happens a lot, problematic use can unfold.
People who have addictions become so affected by the psychoactive substances that upset chemicals and hormones that they develop mental health problems.
At rehab, there is no taboo around either, and you can speak freely with the staff about what you're experiencing.
Many organisations across the UK offer free mental health support, whether you are also suffering from addiction or not.
Some of these include Mind UK, Young Minds, Rethink Mental Illness, Samaritans and Papyrus.
Organisations which give support for free include NHS Foundation Trust, Turning Point, We Are With You, National Association for Children of Alcoholics, Change Grow Live and Alateen.
Rehabs and organisations are advised by the American Society of Addiction Medicine and the National Institute for Health and Care Excellence so you are in good hands with person-centered care.
You may get access to sober living houses as part of your aftercare after you leave rehab to help you maintain your sobriety and help with relapse prevention.
Please call our 24-Hour Helpline: 0800 326 5559
The importance of relapse prevention plans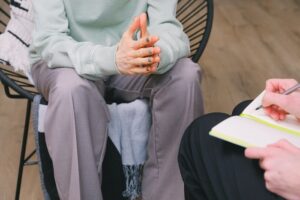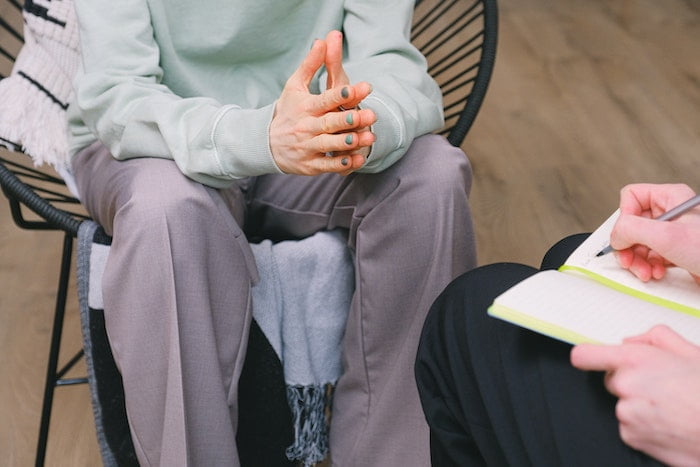 After all the hard work and effort you put in at a drug and alcohol rehab in Coventry, you want to be able to continue practising what you've learned when you return home to remain sober.
The rehab staff will provide an aftercare programme, which includes a relapse prevention plan. This will have guidance on how to deal with triggers at the moment.
You'll learn how to pause and identify what is triggering the emotional reaction making you want the substance. With this knowledge, you then turn to a new healthy behaviour to adopt instead. The plan will remind you of this.
The aftercare plan will also list steps you can take when you're finding it particularly difficult. It could be certain people you can ring or spend time with or activities you can engage with.
There will also be a list of goals for you to start working on in order to change your lifestyle to make abstinence easier as time goes on.
Please call our 24-Hour Helpline: 0800 326 5559
How do I stay sober after I leave rehab in Coventry?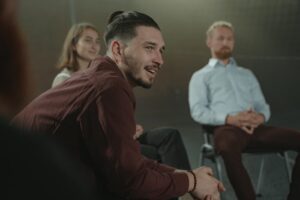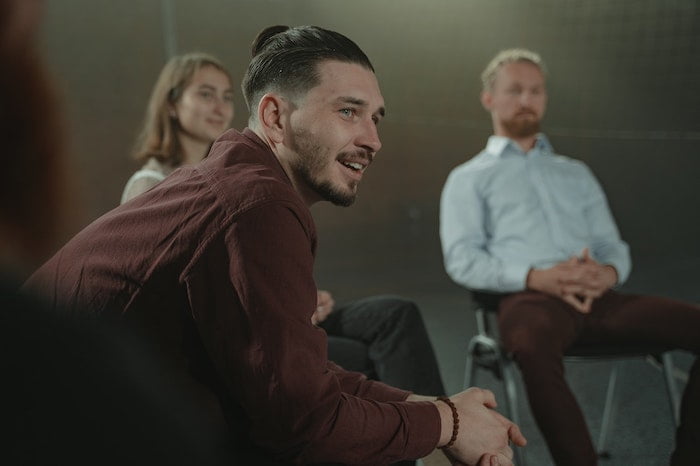 Leaving rehab won't mean that you are on your own, and we will still be available 24/7 via the helpline if you need us.
To help you stay sober when you're back home, we recommend a few things:
Examine your social group (and even your family) for anyone that could be potentially dangerous to your recovery. It would help if you surrounded yourself with the right people who will support you.
Take up a new hobby – getting creative or joining a club or sports team can greatly improve your overall mental health and offer a great distraction from any temptations that may be around.
We also suggest you stay vigilant and always be on the lookout for any potential warning signs of a relapse. We are just a phone call away if you do become concerned about your safety or recovery.
If you wish to know more about our services or would like to start an enquiry for yourself or a loved one, call us today on 0800 326 5559, or fill in our online form to receive a callback.
Please call our 24-Hour Helpline: 0800 326 5559
Support services after rehab in Coventry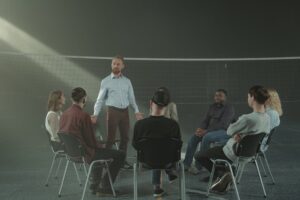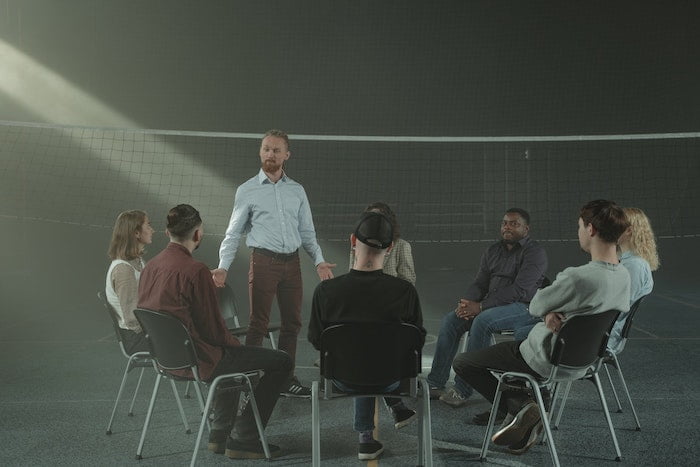 There are a few places you can go to for support, guidance, and connection on leaving rehab should you want to meet a friendly face who understands what you're facing.
12 Step groups such as Alcoholics Anonymous, Narcotics Anonymous and Cocaine Anonymous provide a mentoring type of support to help keep you focused. These groups follow the 12 steps that include giving yourself over to a higher power.
A home detox if you relapse from heroin or alcohol but don't need to return to rehab. This will be overseen by a doctor who you'll speak with each day medication is prescribed.
Family support through Al-Anon and Nar-Anon, who offer advice and input to those you love who are finding it difficult to manage feelings around your addiction.
You can find outpatient services through your local drug and alcohol services, where you can access groups and helpful activities.
Please call our 24-Hour Helpline: 0800 326 5559
How should I prepare for rehab in Coventry?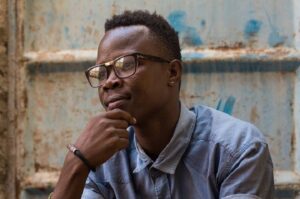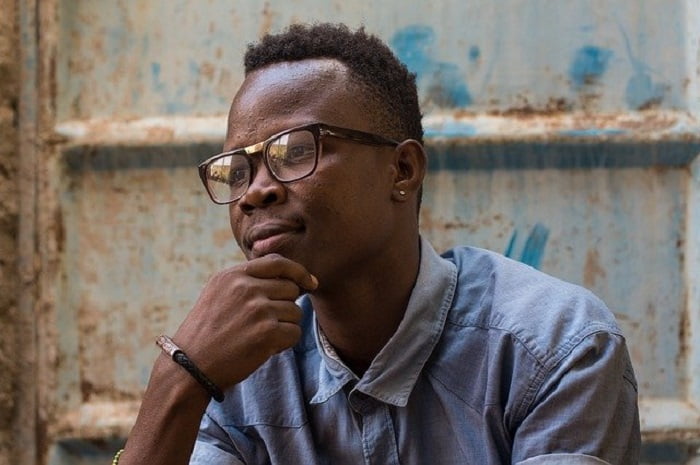 When preparing for rehab, there are some things you can do to ensure your stay is more comfortable and rewarding.
Admin preparations can include letting the people in your life know where you will be going and why.
It is essential to have people, if possible, waiting for your return and offering their support for your recovery, as this will be a great help when you eventually leave rehab.
Also, make sure to let any employer know this information too, and if it helps, maybe find cover for your workload whilst you will be away. Having a job to go back to will ensure that you have some sort of purpose and distraction when you leave our care.
Tie up any loose ends, such as setting up automatic payments for bills that will need to be paid whilst you are absent or getting a friend to look after any pets.
One of the most important preparations you can do, however, is internal.
Rehab is no vacation, and it will be hard to recover from your drug or alcohol addiction.
Get yourself ready to put in the work and effort it requires, and make sure you are open to any treatments that are recommended to you. Entering rehab with a positive mental attitude can significantly improve your chances of recovery.
Please call our 24-Hour Helpline: 0800 326 5559
Take action today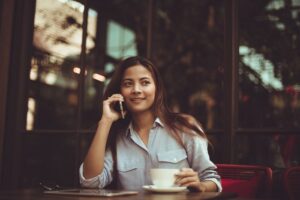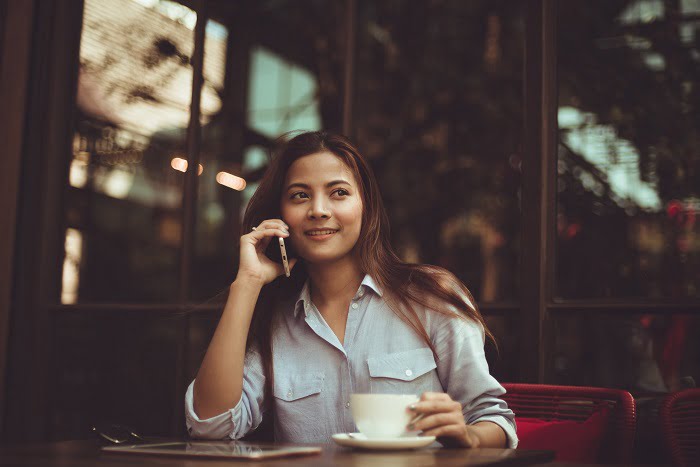 Are you living in Coventry and struggling to cope with an addiction? Are you unsure about what your next steps for recovery are?
It may be time to attend a drug and alcohol rehab in Coventry, and we can help get you there.
We are OK Rehab, a recovery-advocate service that aims to help anyone dealing with addiction receive whatever treatment they need, no matter their circumstances.
With our support, you can self-refer to a local drug and alcohol rehab and be on the road to recovery in no time.
We believe that your recovery is possible regardless of the obstacles you may be facing right now, and our job is to help you achieve your goal of a substance-free life.
Every rehab in England and Wales that we work with is vetted by the Care Quality Commission (CQC).
Get help for addiction across the West Midlands, including in Wolverhampton, Birmingham, Solihull, Dudley, Sandwell, Walsall, Bromwich and many others.
Call us today on 0800 326 5559 to hear more about our services or to begin an enquiry for yourself.